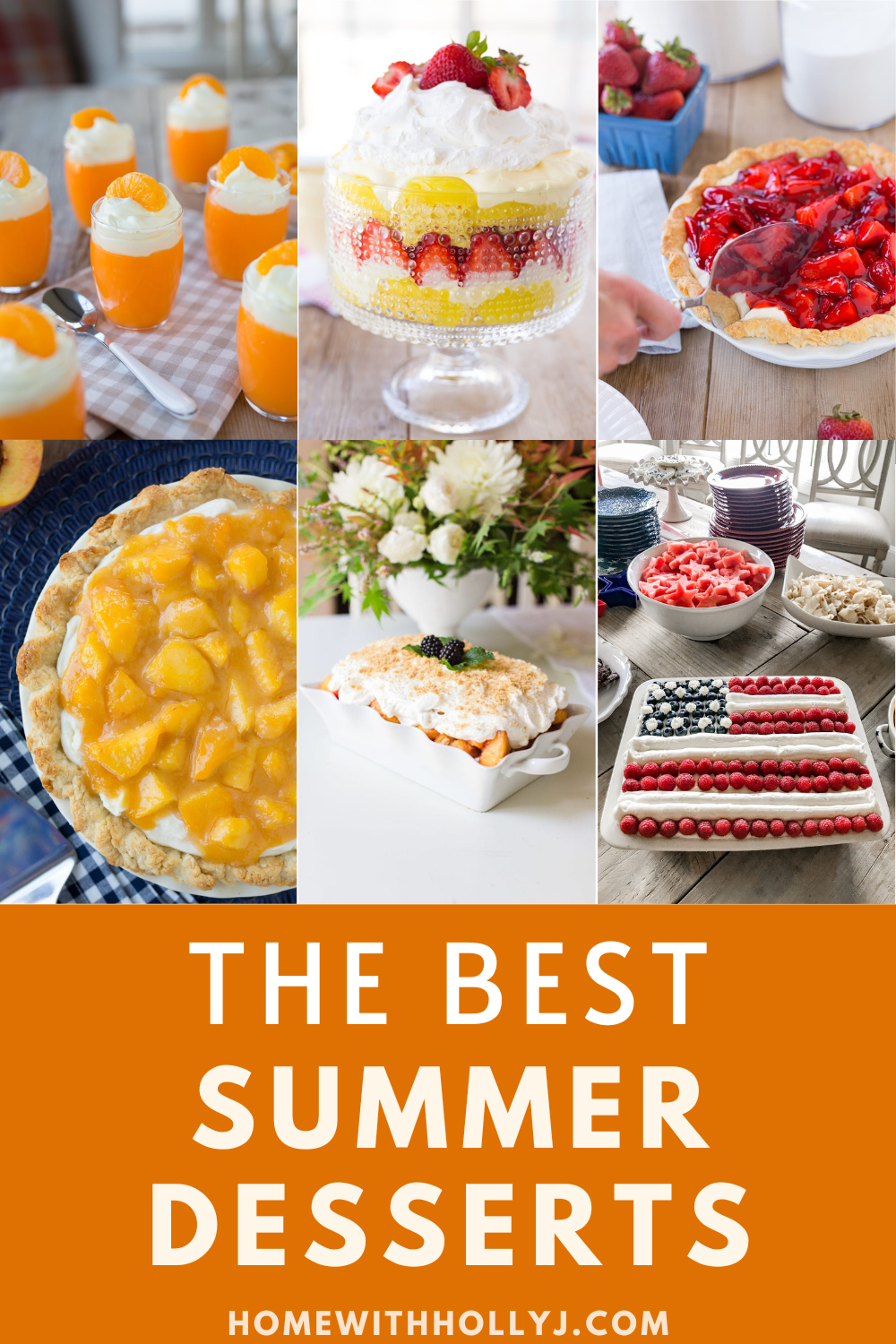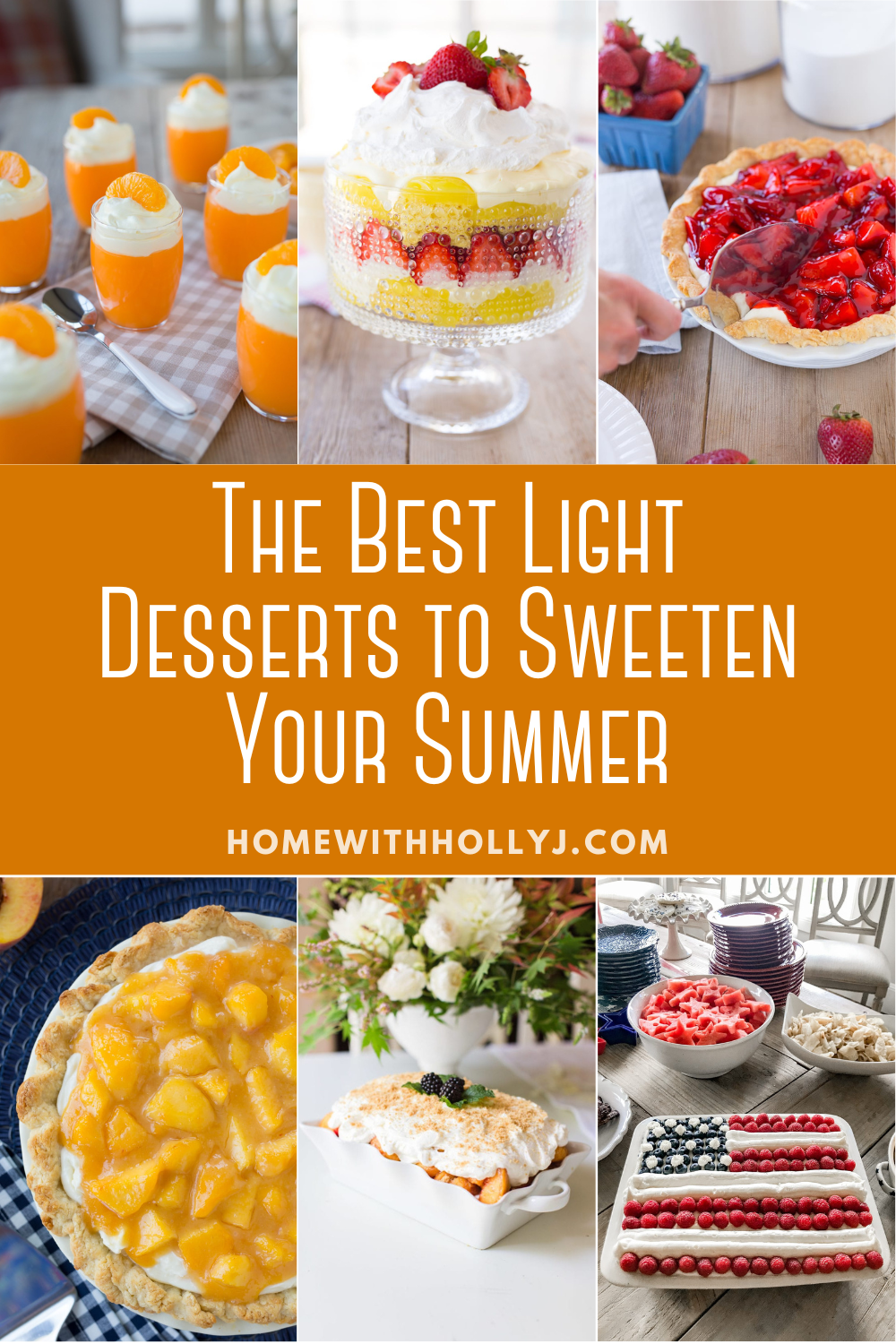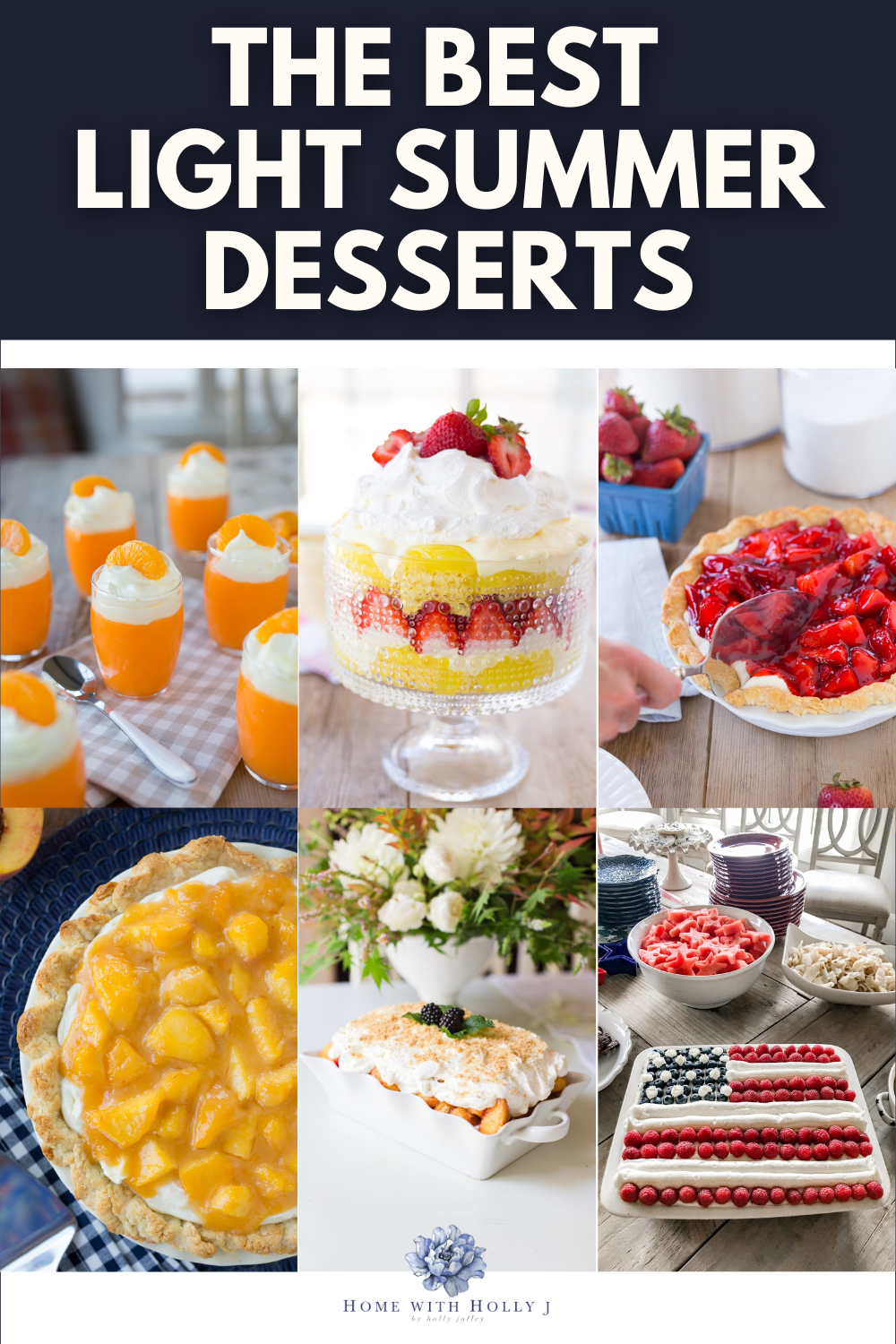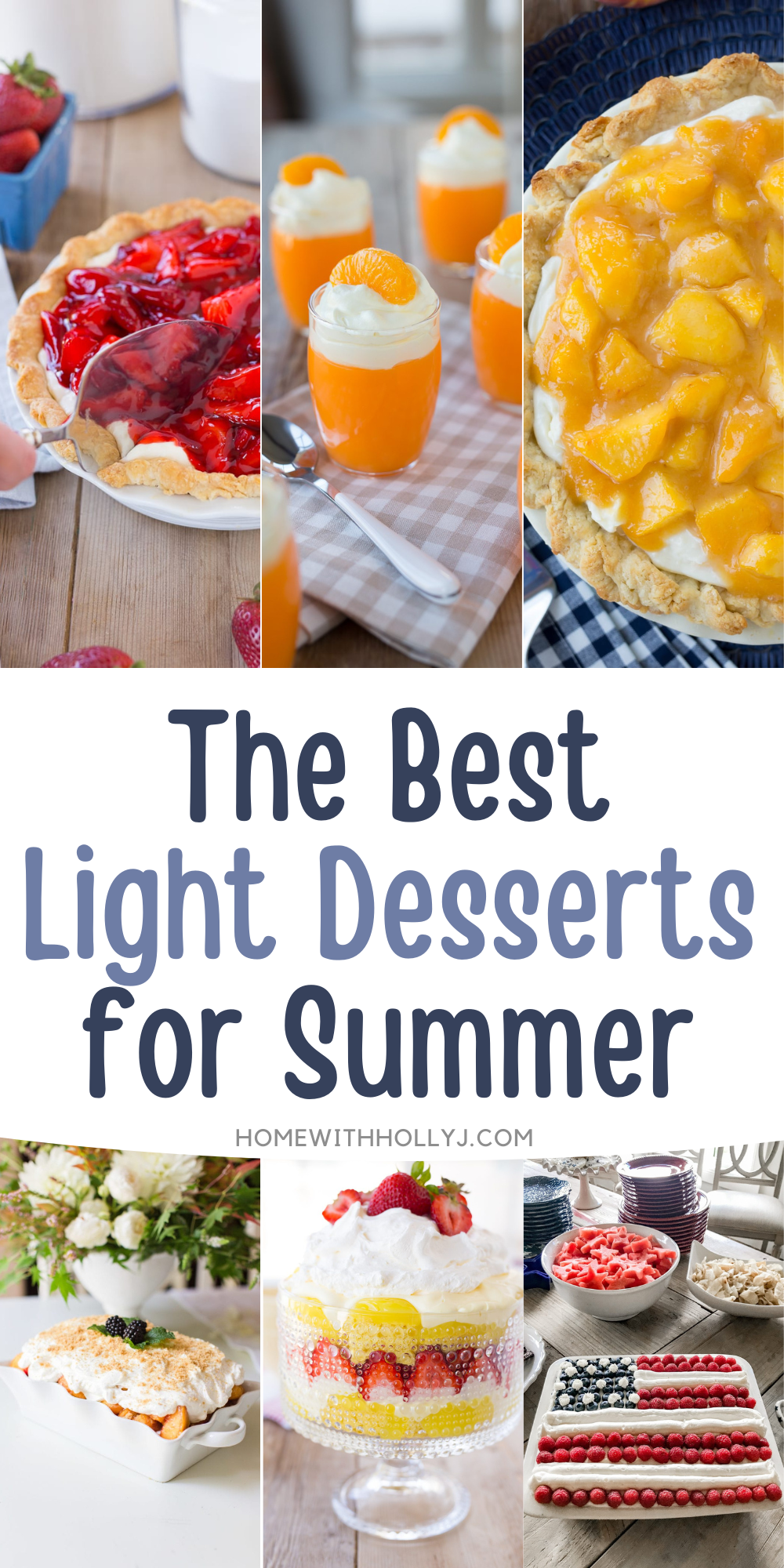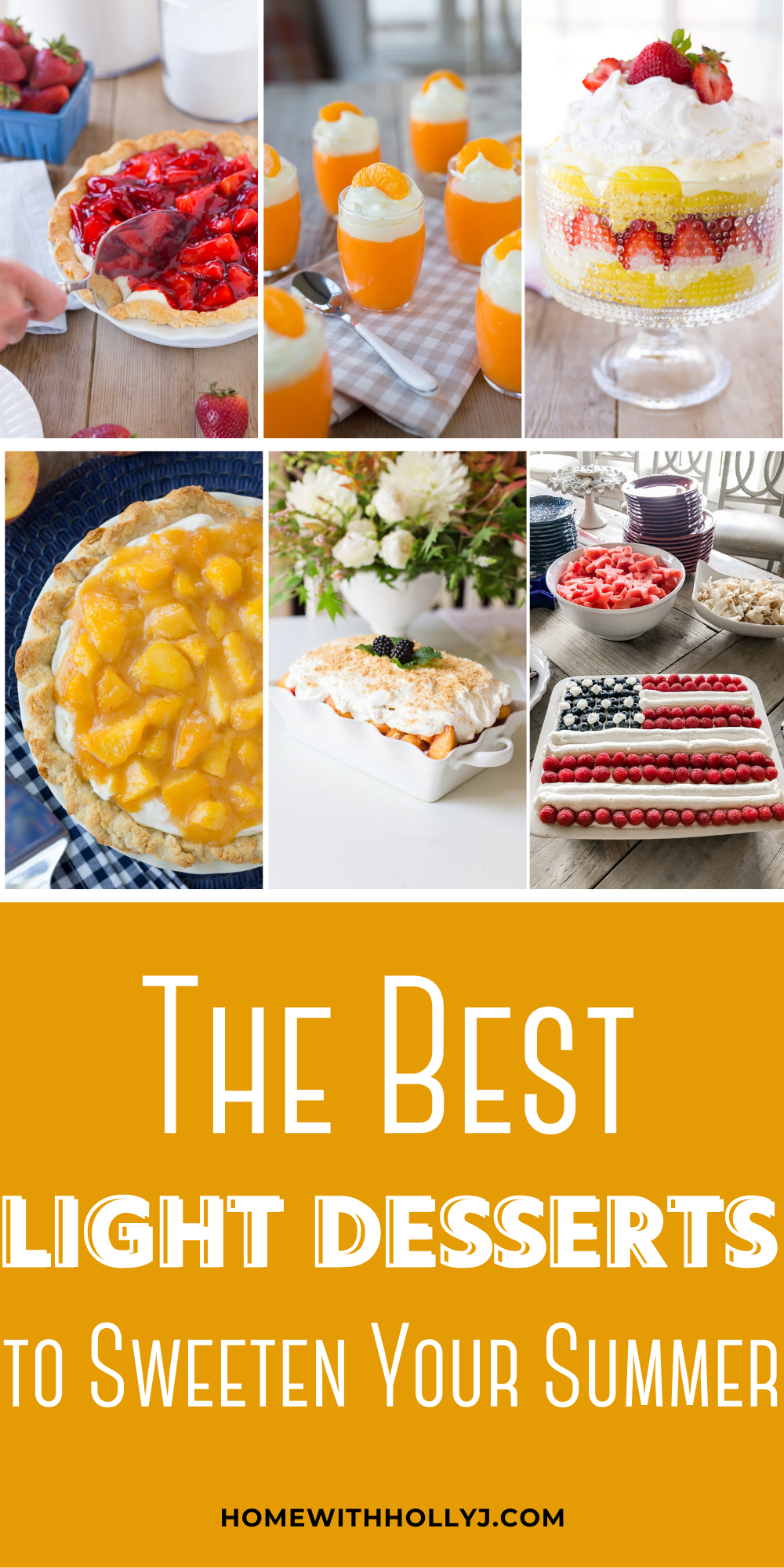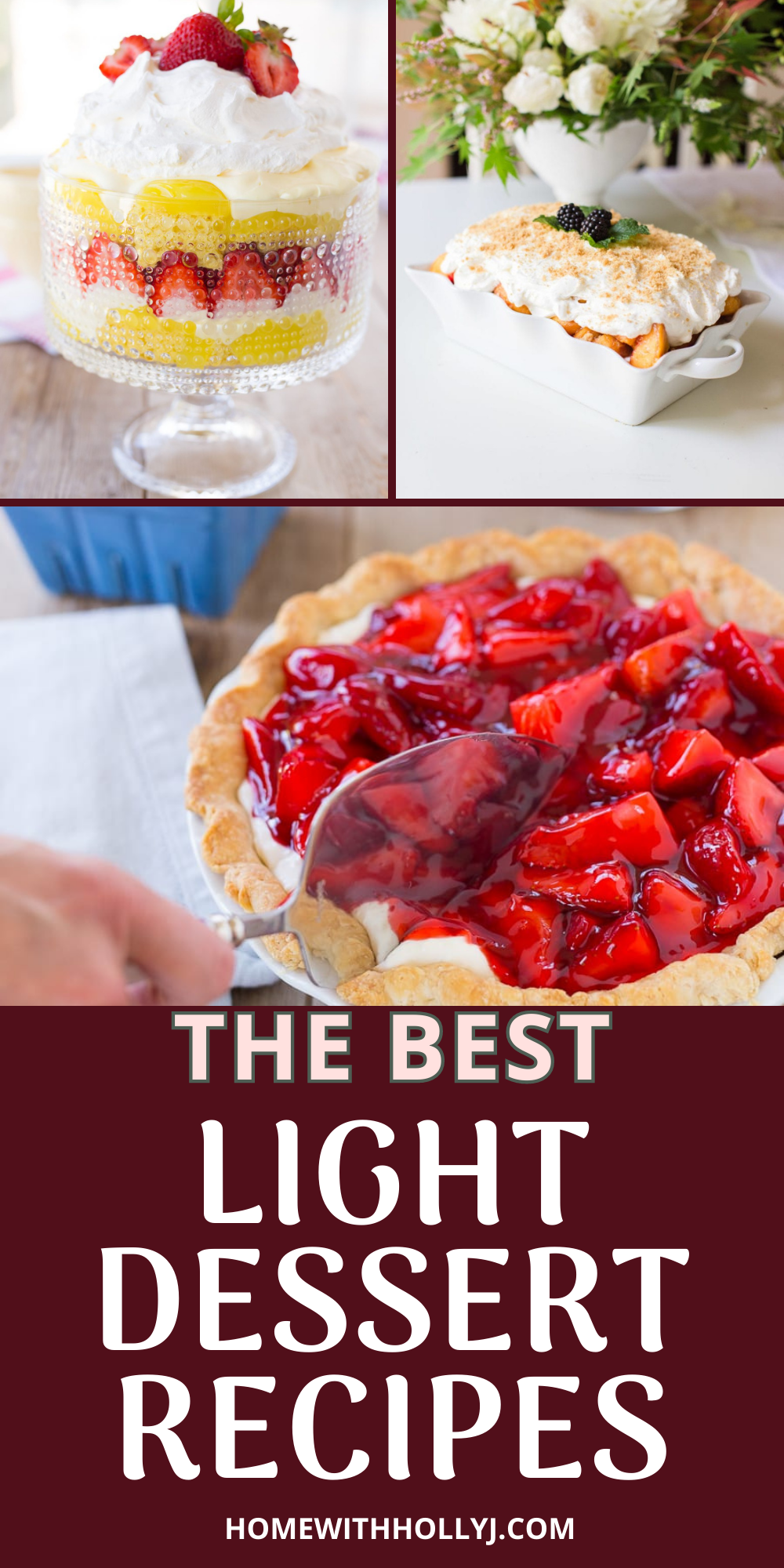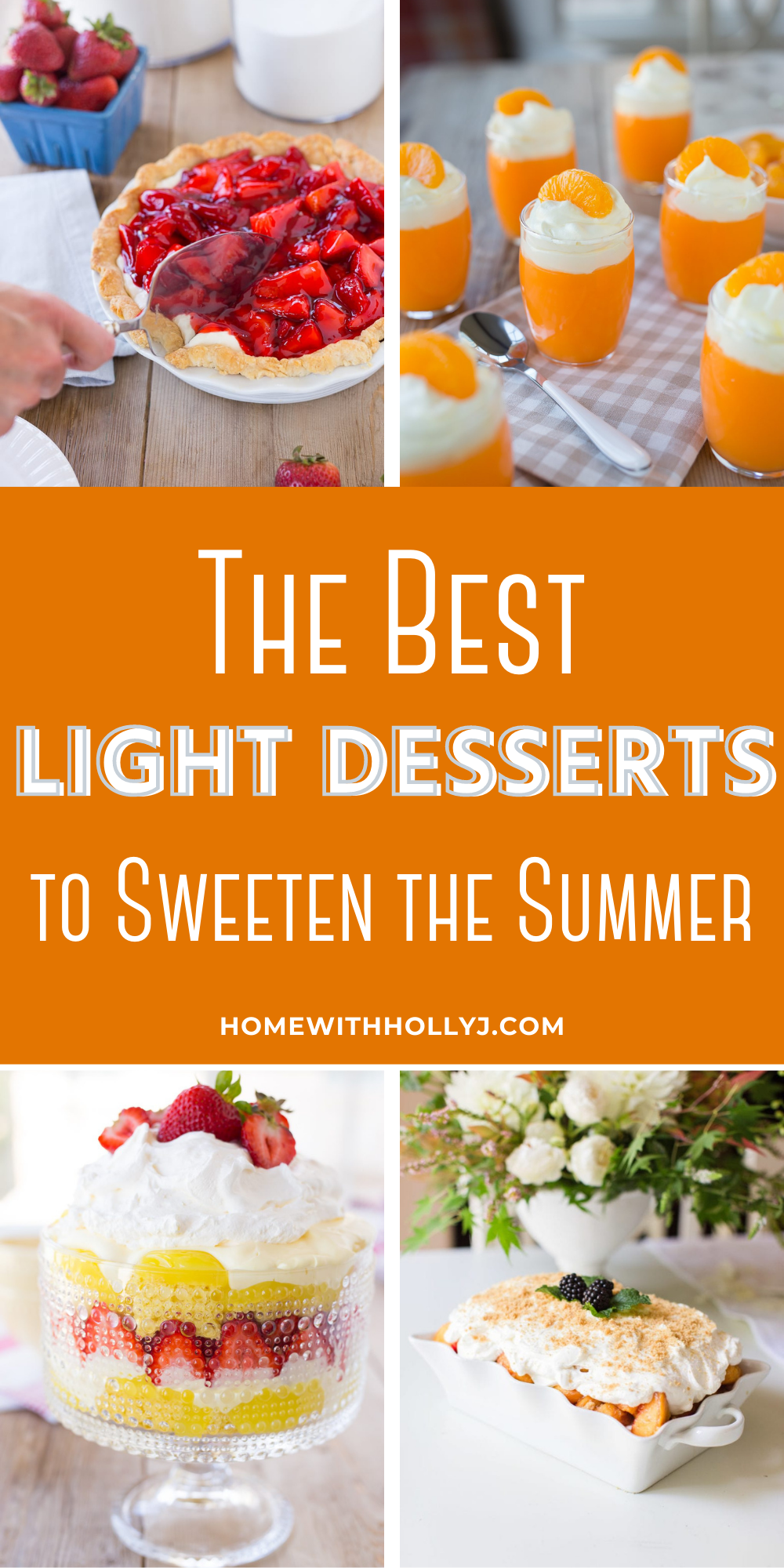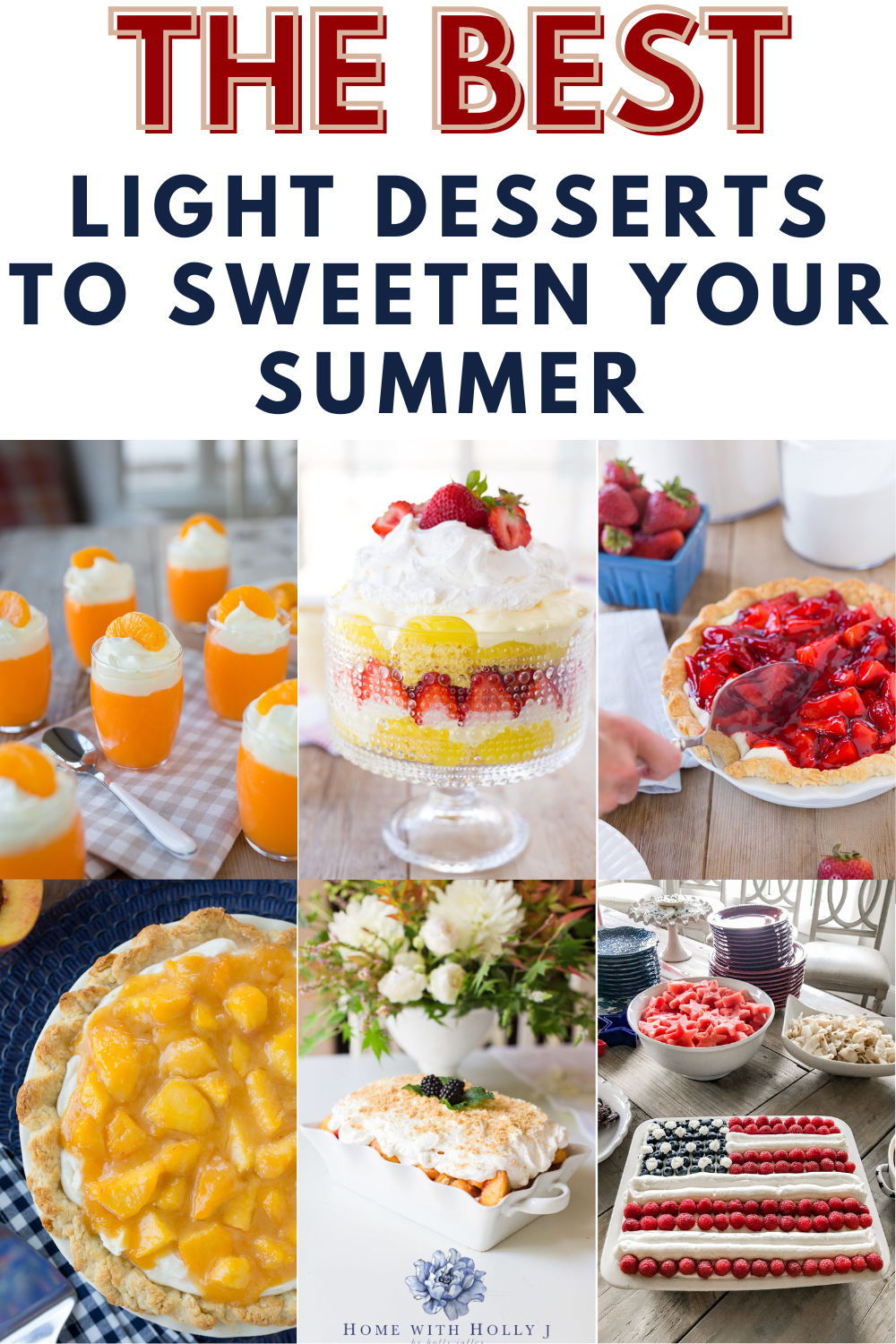 Satisfy your sweet tooth with these light desserts. Explore a variety of my delightful recipes that are perfect for Summer.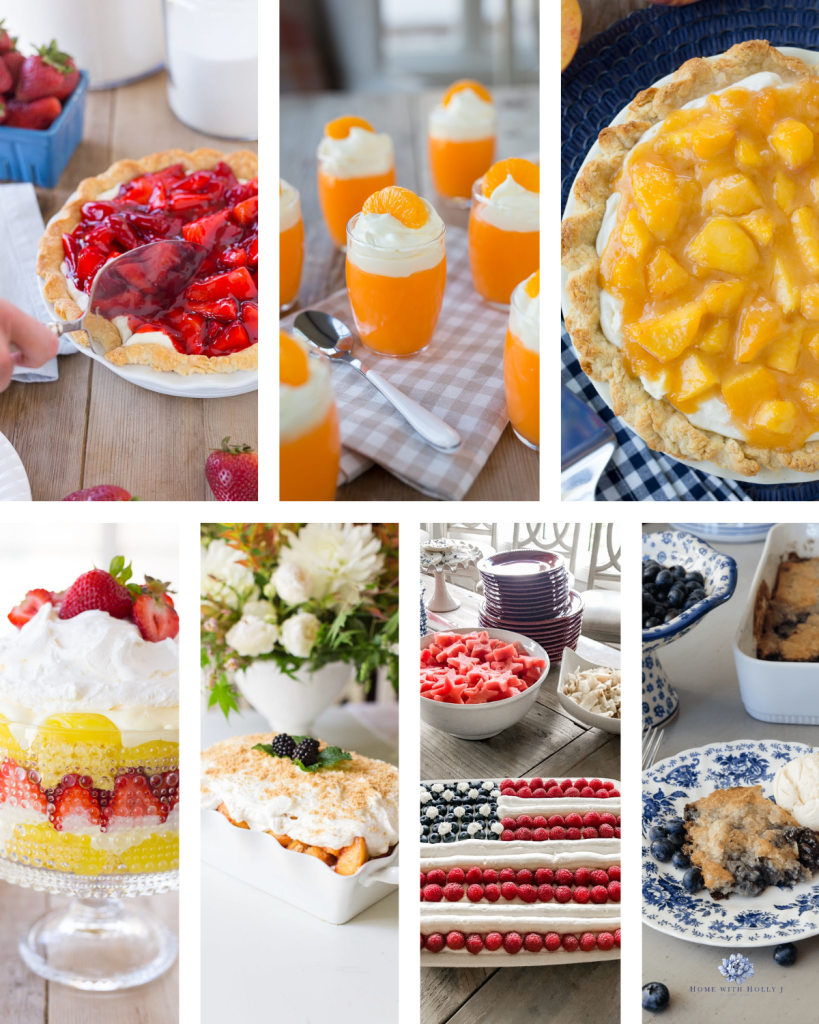 If you're looking for some wonderfully light desserts with fruit filling and all the goodness you wish for in the summer months, this round up is for you!
Disclaimer: This post does include affiliate links for your convenience. This is at NO additional cost to you but earns me a small commission. To read more, check out our disclosure policy.
All of these recipes are from my own recipe box and are perfectly light recipes for a sweet summer treat.
Strawberry Cream Cheese Pie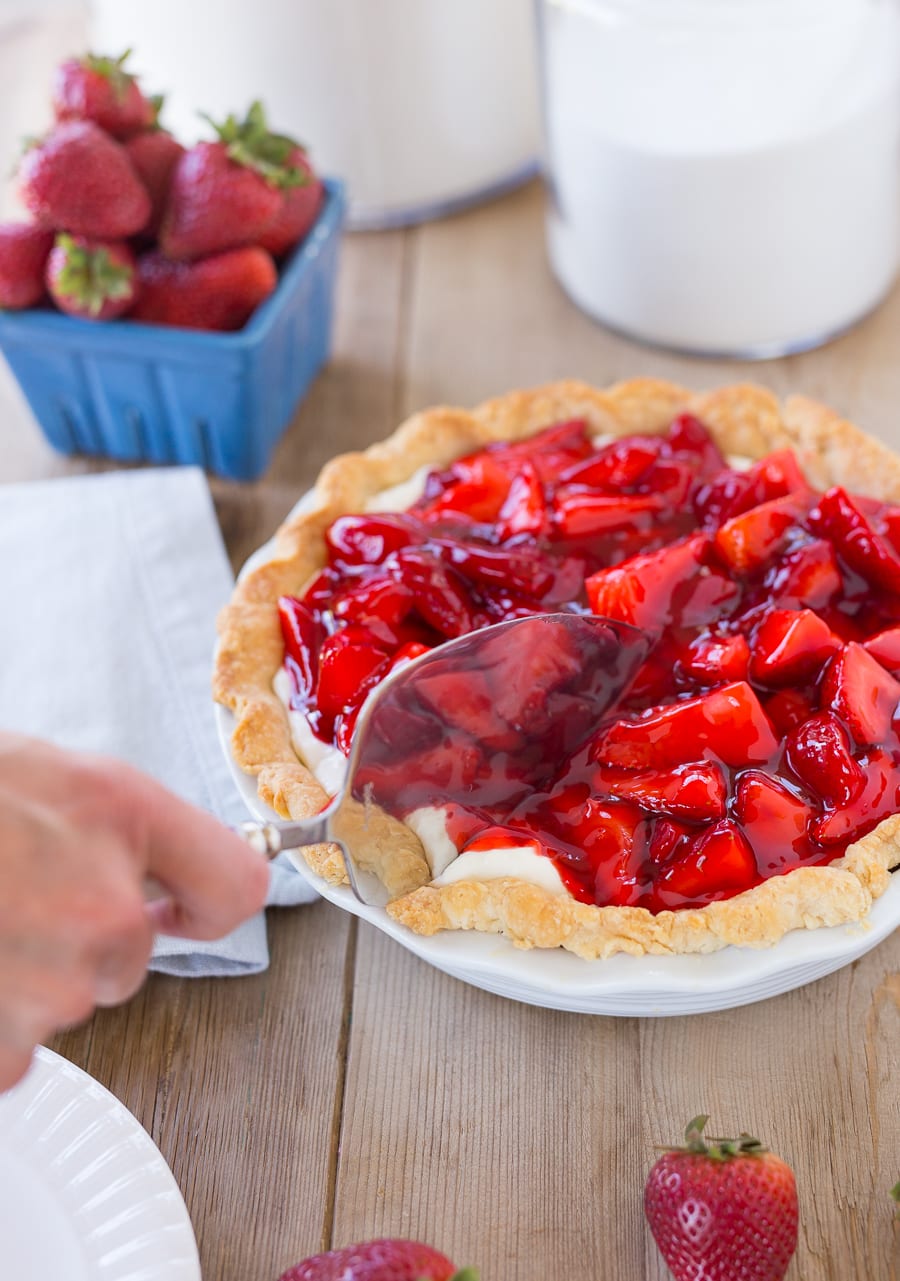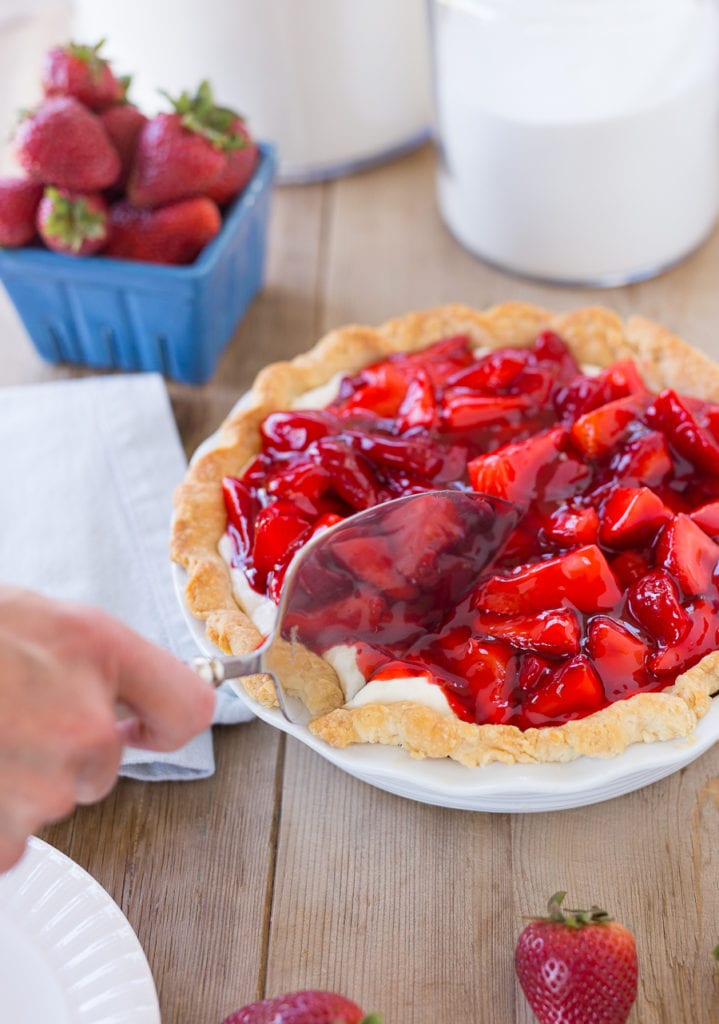 When I first met my husband years ago, one of the things I loved most was getting to know his Grandma Jolley. She wasn't too sure about me at first, but we eventually bonded over the love of cooking. She was an amazing cook and made everything from scratch, including this amazing pie, which is super light and refreshing.
The Perfect, Most Delicious Mello Jello Recipe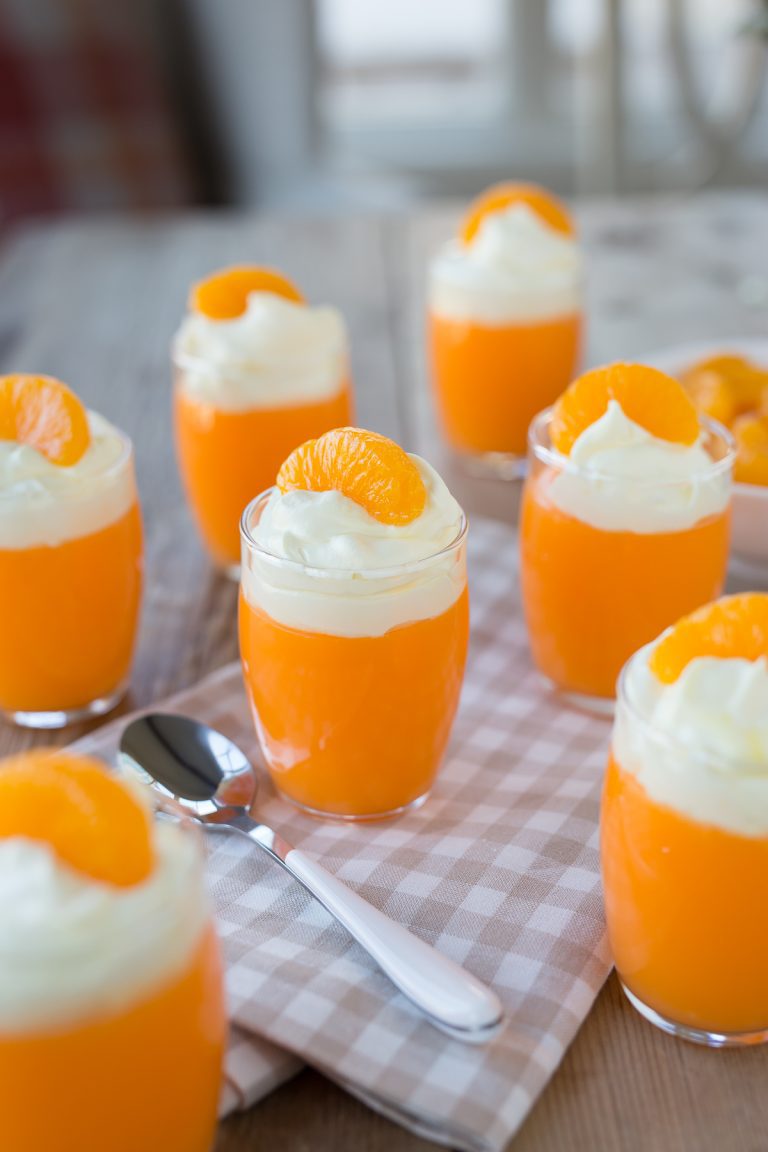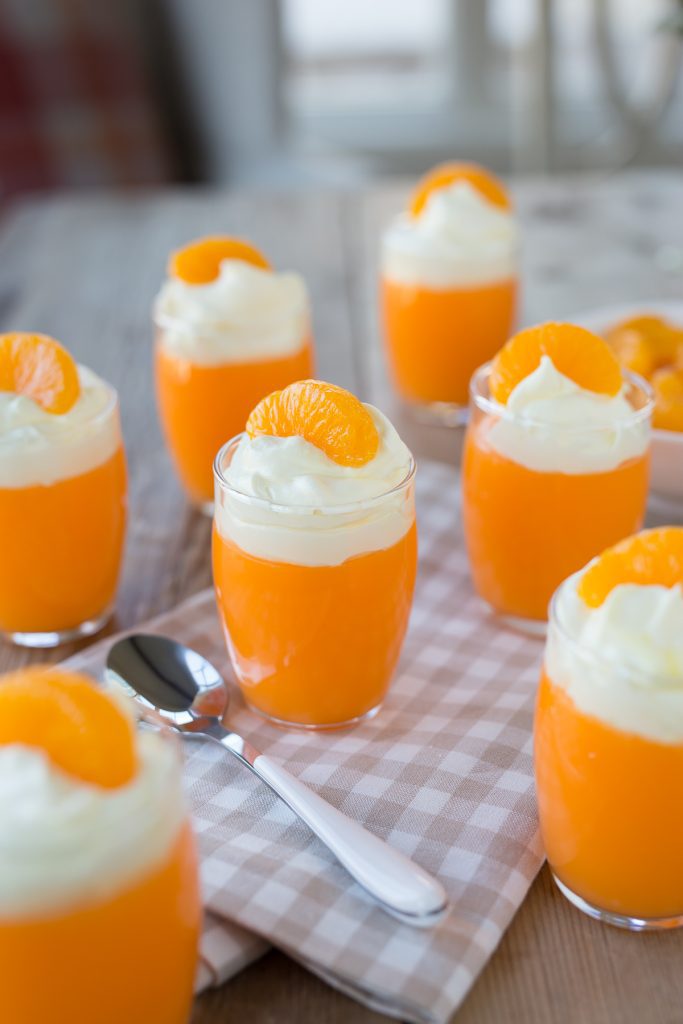 This Mello Jello Recipe is a tradition in our house for so many holidays, but it's also great any time of year. Mello Jello is super easy to make and is the perfect side dish or can be served for a light dessert. It's so yummy and tastes like a creamsicle – perfect for summer.
Fresh Peach Dessert Recipe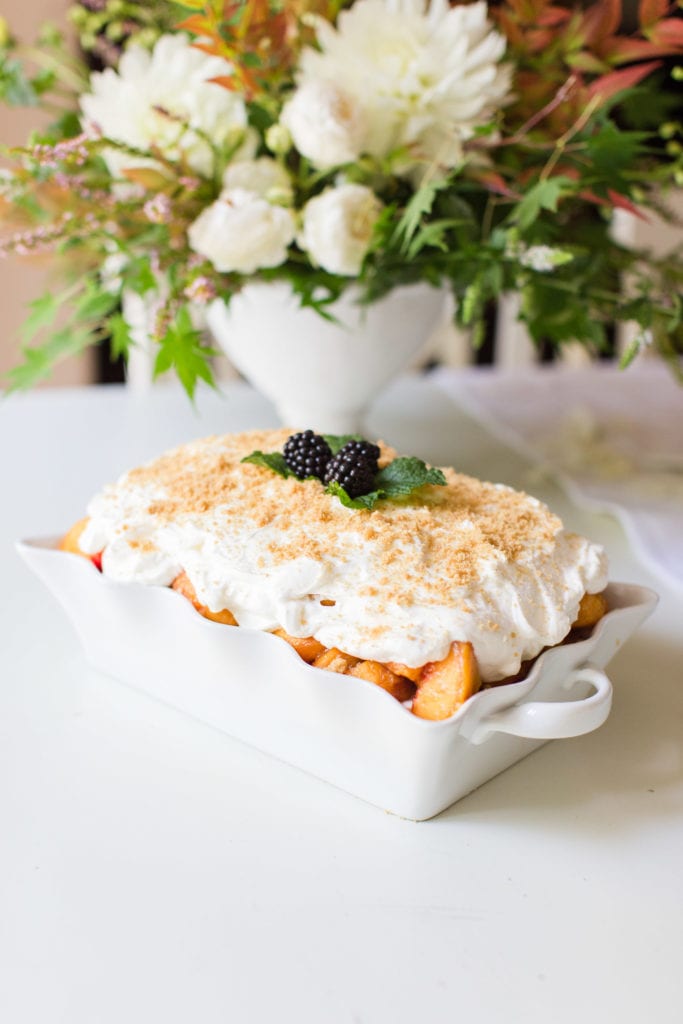 Whether I am in Utah or Washington, at the end of the summer it is peach season! Both states have a lot of peach trees! I love peaches and the yummy desserts you can make with them. Peaches remind me of summertime and this light and fresh peach dessert recipe makes me wish it was summertime all year long!
Strawberry Lemon Trifle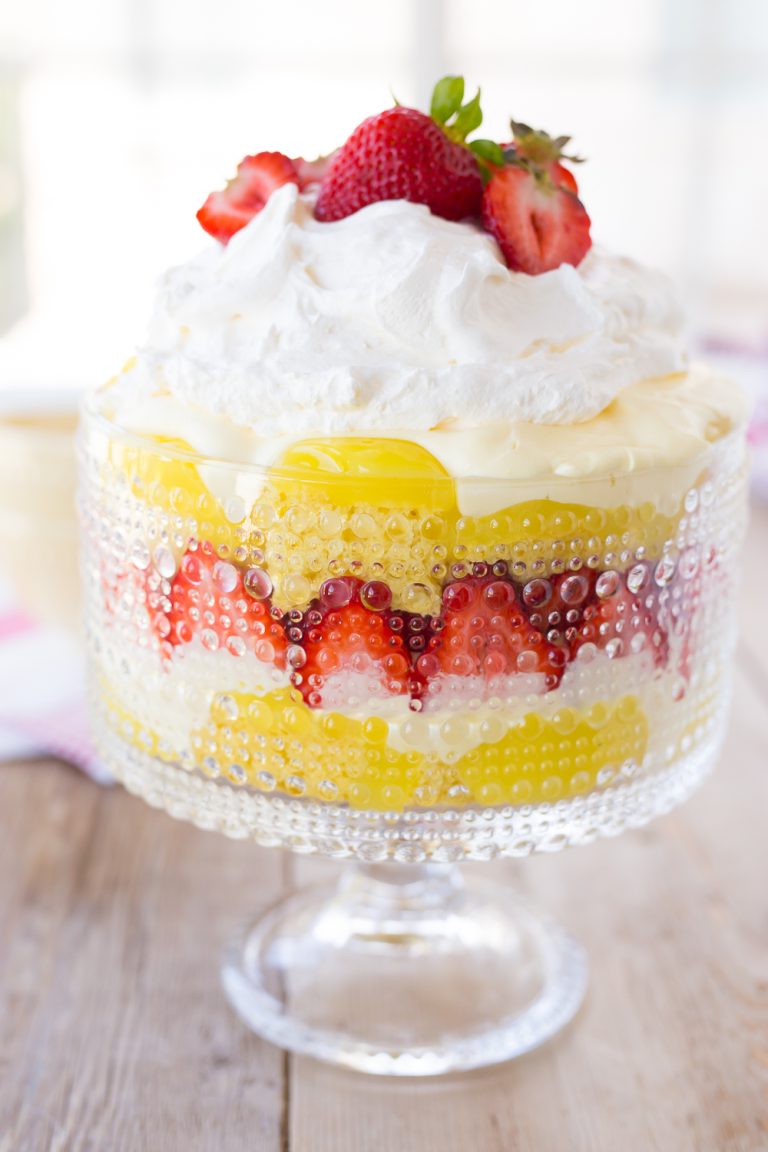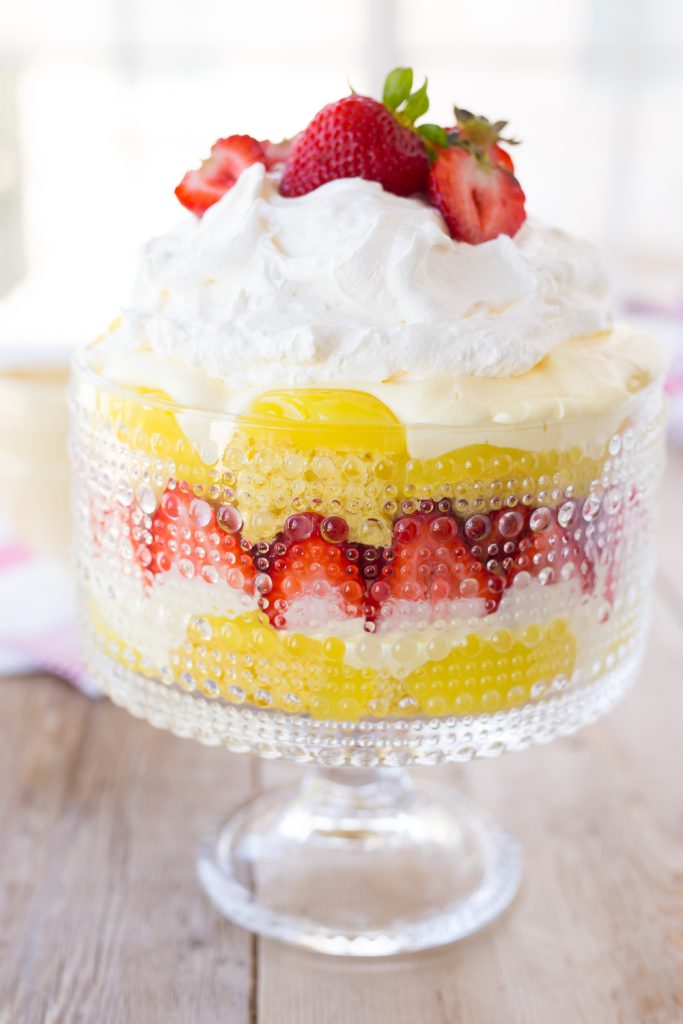 If you're looking for a delicious and easy light dessert recipe, definitely try my Strawberry Lemon Trifle recipe. It's one of my go to's and always a hit no matter when I serve it. Everyone always ask me for this one!
Stars and Stripes Flag Cake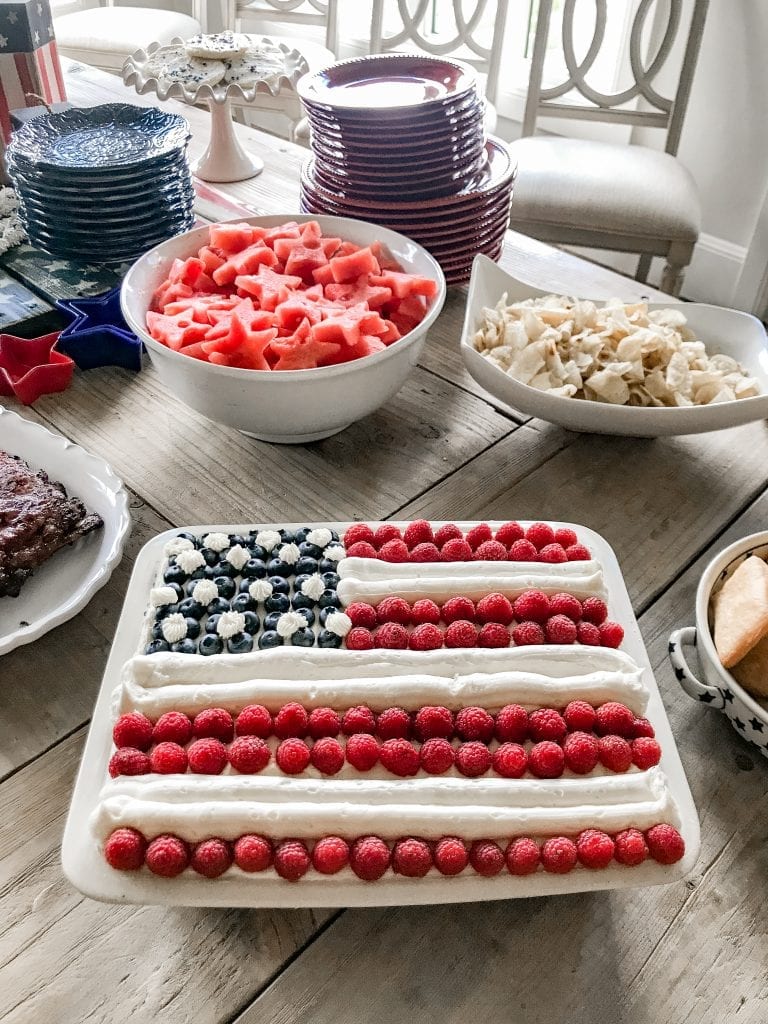 This Stars and Stripes American Flag Cake is really easy to make and you don't have to be a master cake decorator or expert baker to pull this off! The fruit keeps it light and refreshing. There are many holidays where this can be used and not just the Fourth of July! I've made it for Memorial Day and Veterans Day before. You don't have to do the American flag either if you're not an American! Try making your homelands flag using this idea.
Homemade Fresh Peach Pie with Cream Cheese Filling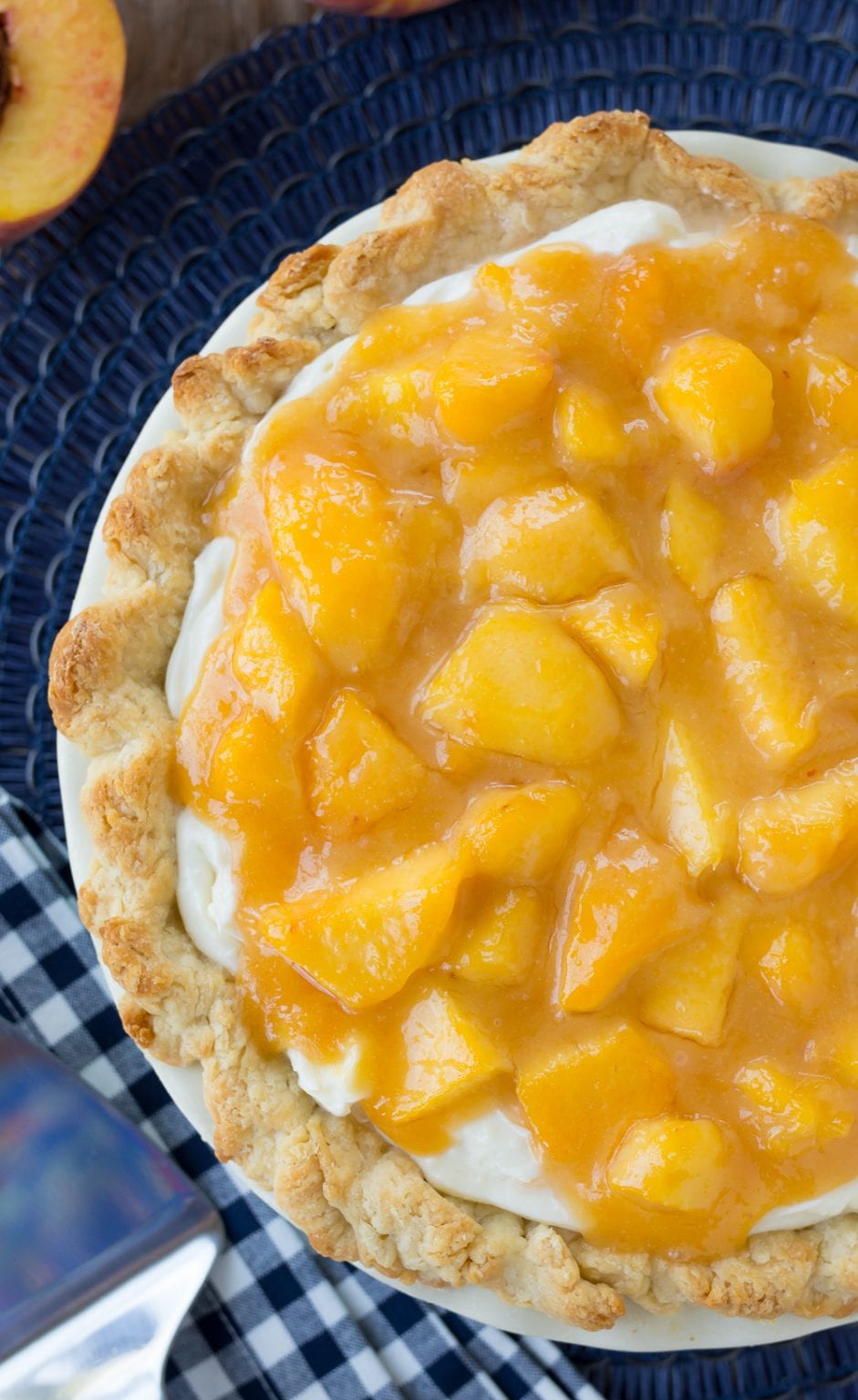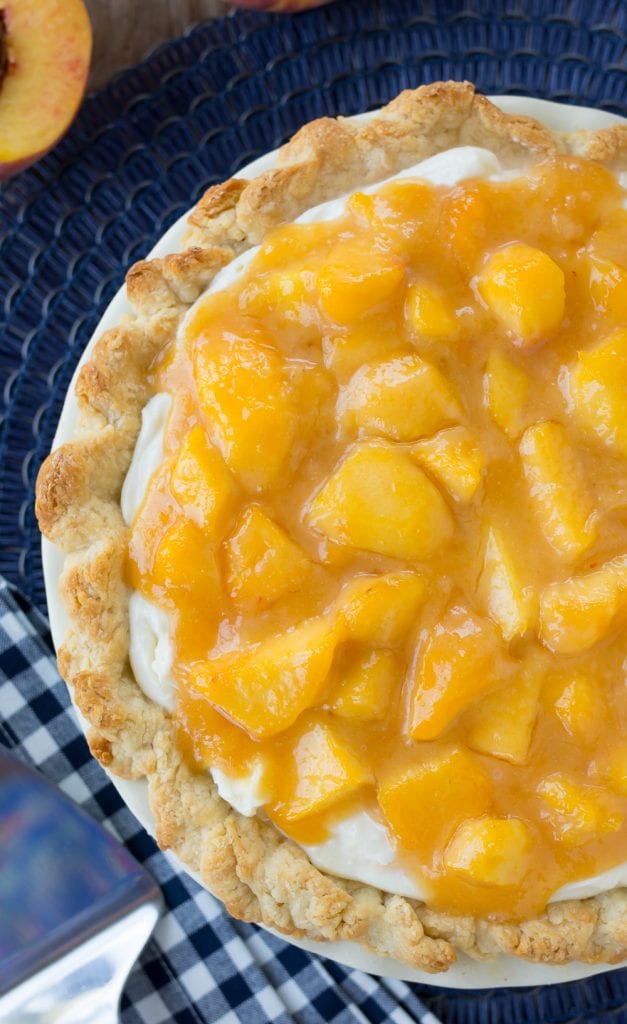 This is another one of my husband's grandma's recipes and is essentially the same pie as the Strawberry Cream Cheese pie above. Grandma Jolley made the best pies and her fresh peach pie with cream cheese filling is one of our family favorites! You can also find the Homemade Pie Crust Recipe here that you can use with any of the pies I've shared!
Fresh Fruit Cobbler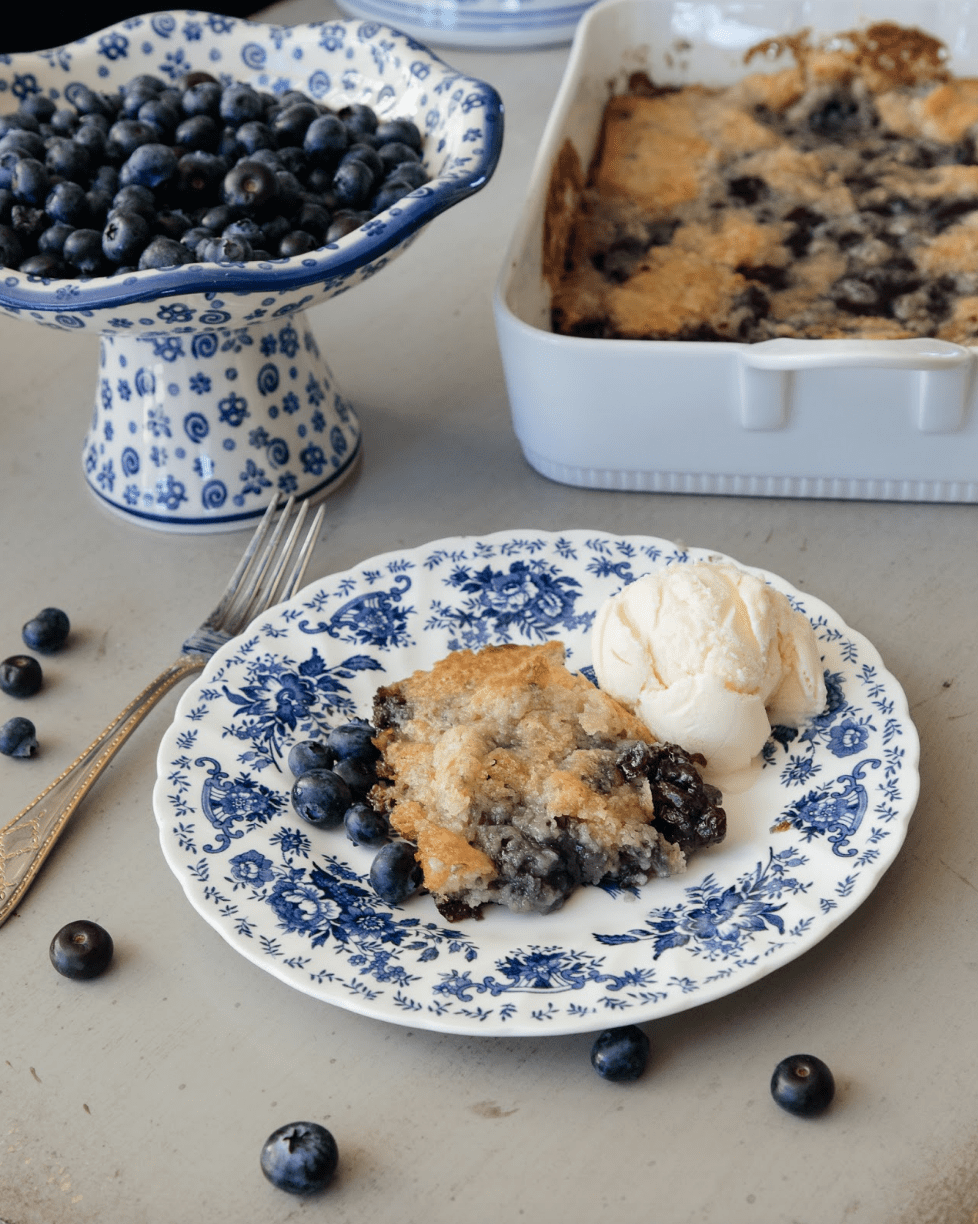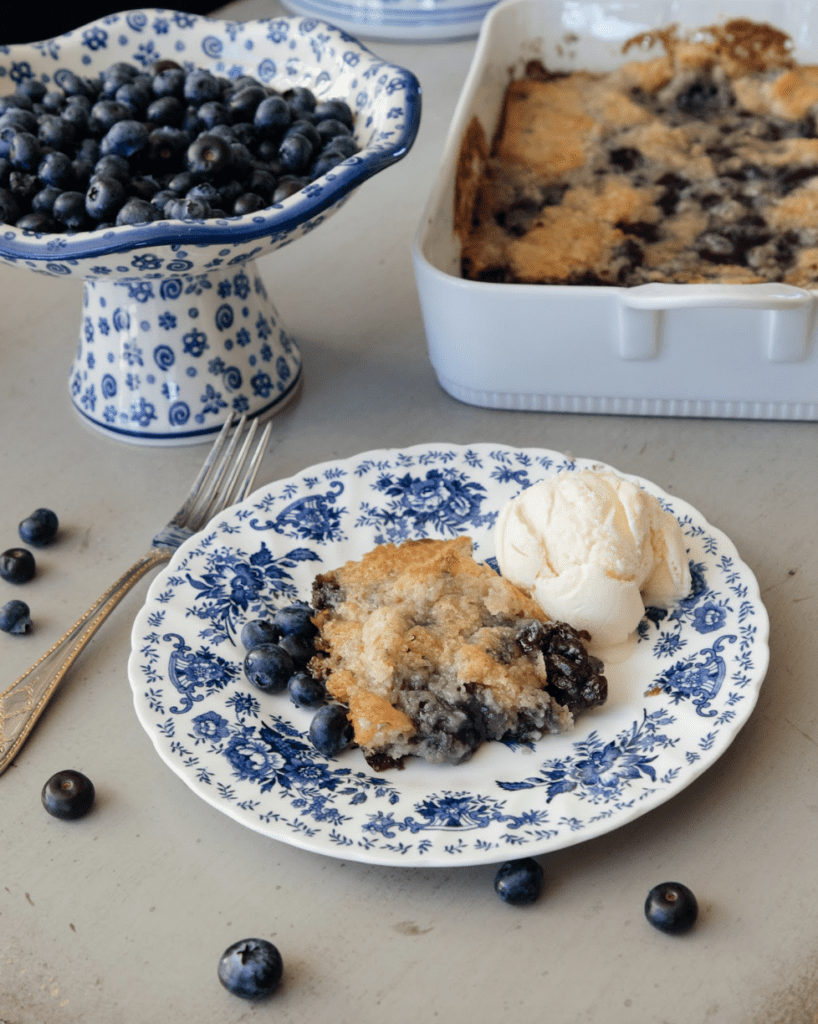 Having lived in the Pacific Northwest for most of my life, I've grown accustomed to having berries all throughout the summer and then freezing them for the winter months. I love any type of cobbler because it's good any time of the year! This one is no exception!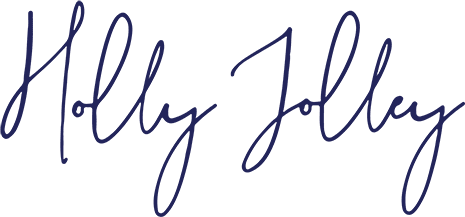 Pin this Post for Later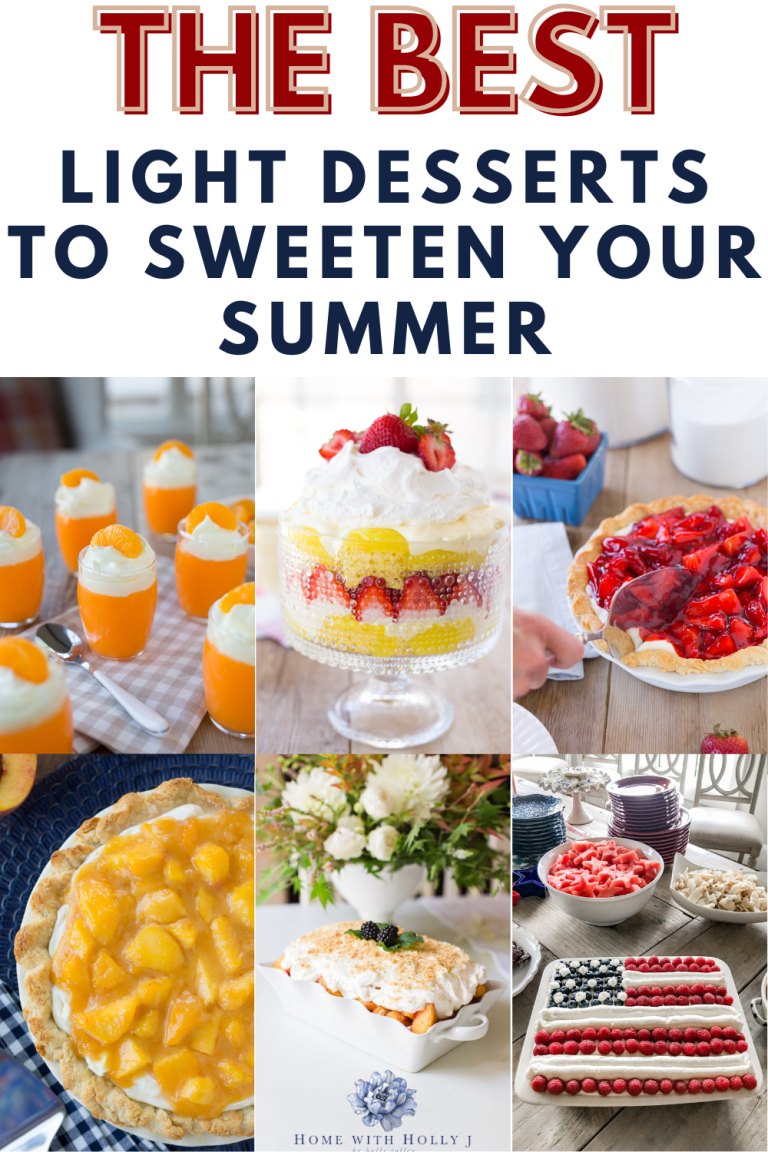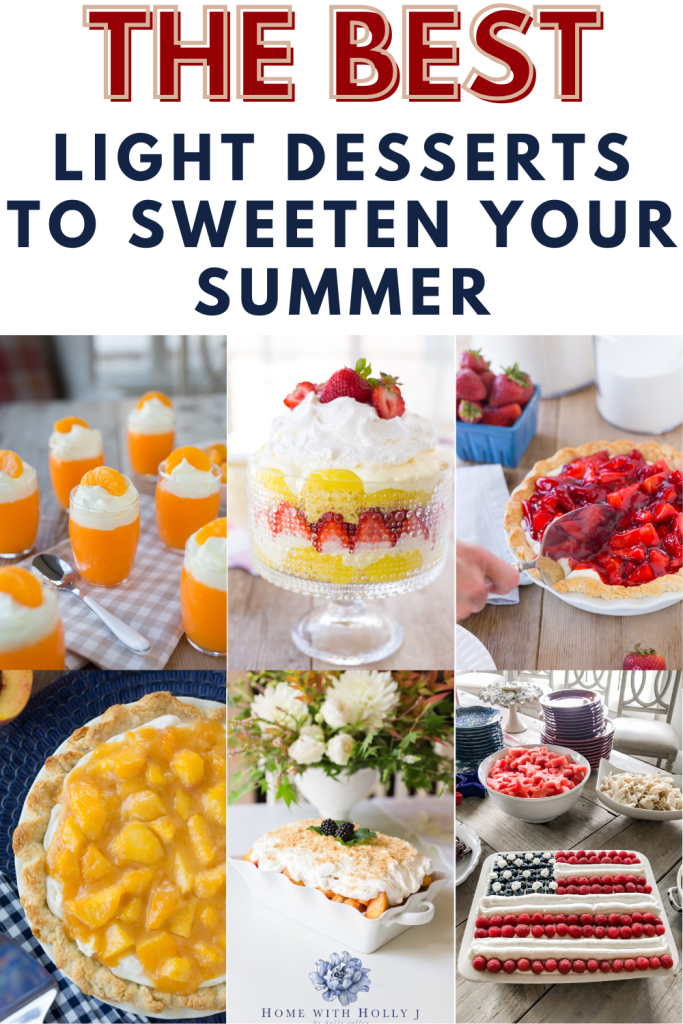 Shop My Kitchen Favorites