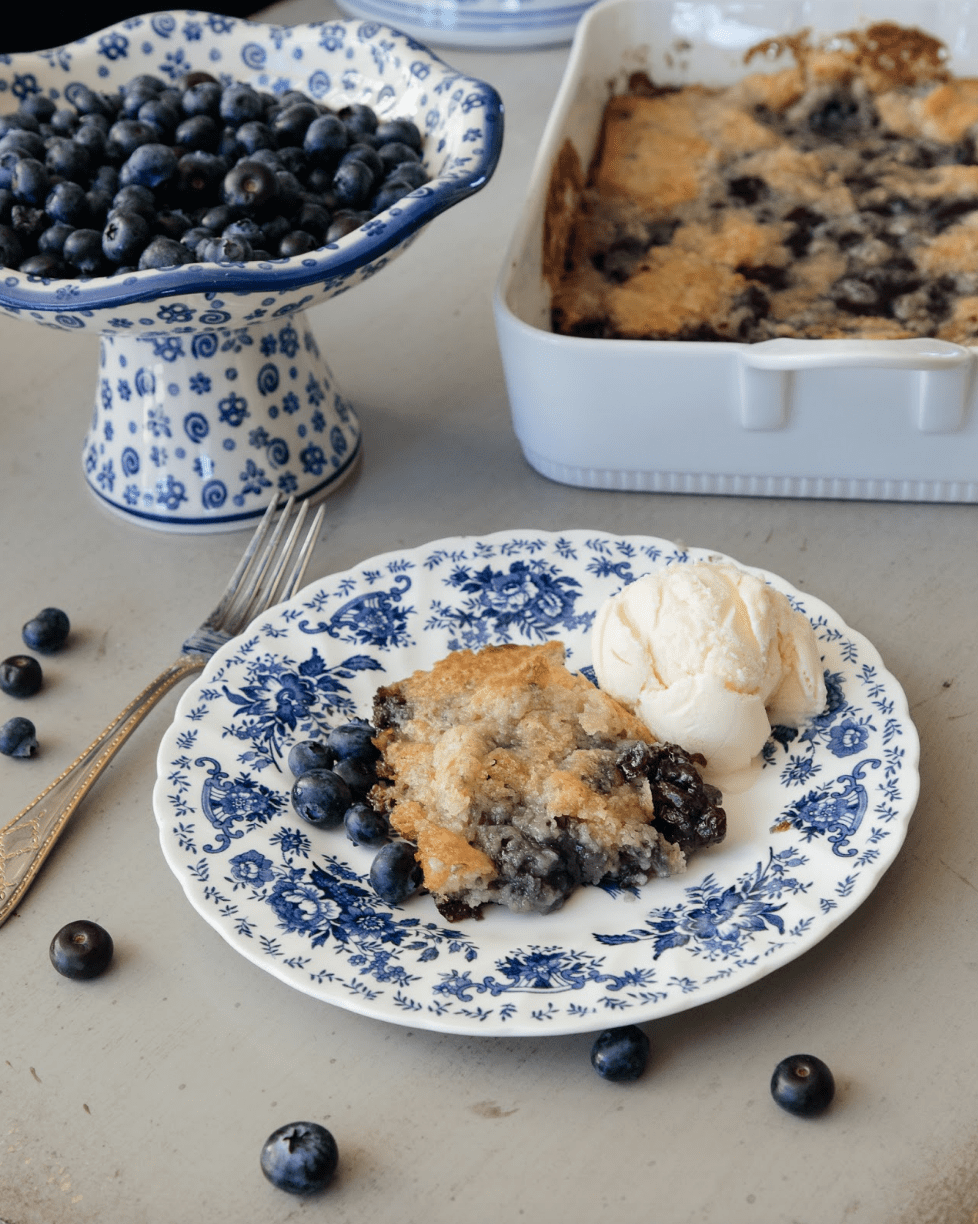 Fresh Blueberry Cobbler Recipe
Having lived in the Pacific Northwest for most of my life, I've grown accustomed to having berries all throughout the summer and then freezing them for the winter months. I love any type of cobbler because it's good any time of the year! In Washington, we get the most amazing blueberries and there are farms where you can go pick them yourself or buy them by the flat. I've been growing them in my yard at my home in Washington too and I'm hoping that maybe someday they will have enough berries on them that I won't have to buy them! Wouldn't that be nice!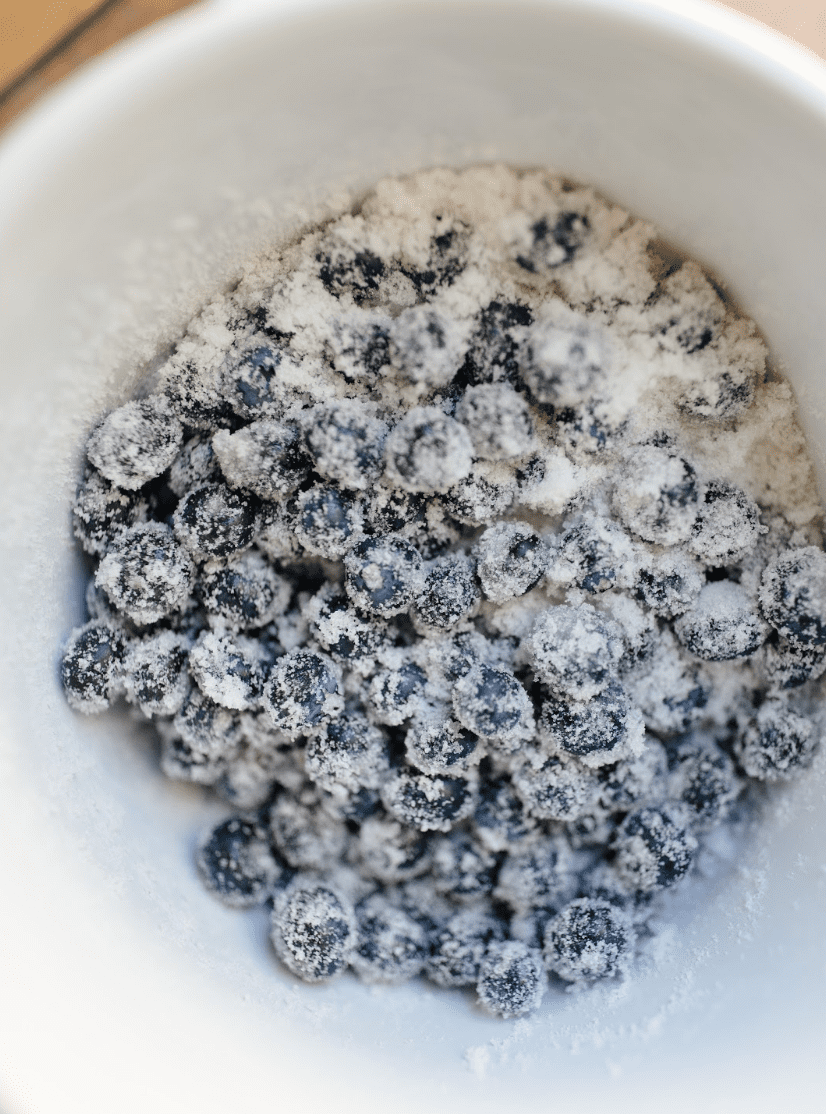 This cobbler recipe is one that I've made for 20 years. It was given to me by a friend when we lived in Portland and can be made with any type of fresh fruit. Wild blackberries are very abundant in the PNW and every August there are blackberries everywhere! They are very seedy and not that great to eat plain, but they are really good in pies and cobblers, so we used to make this cobbler regularly with blackberries! You really can adapt it to any fresh fruit of your preference, or with whatever is most in season. I have used this recipe with pie cherries too! It's just such a great recipe that can be varied to go with what's available. We had blueberries available this time around, so that's what we decided to go with!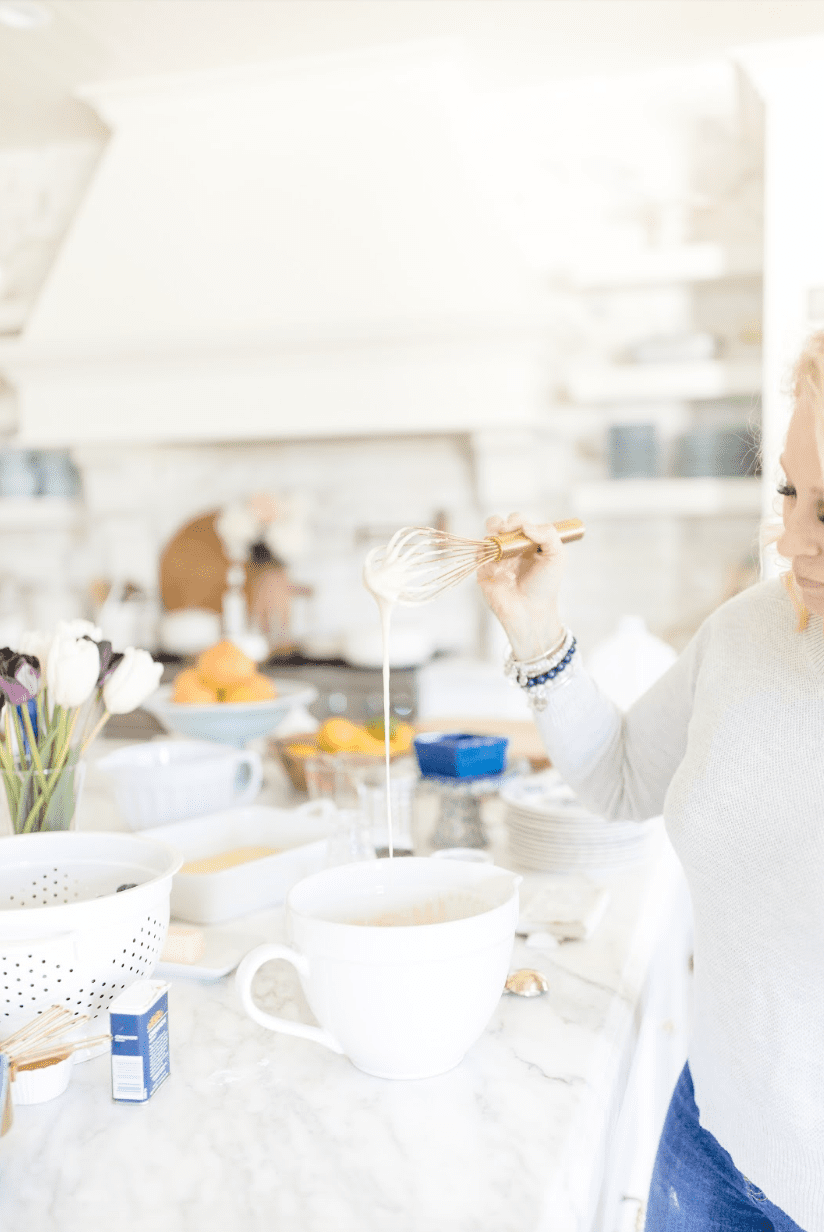 Holly's Helpful Tips:
*If you use frozen berries, let the berries thaw or sit out a little so some of the sugar dissolves and mixes in. A little liquid from the berries will help the sugar mix more easily.You can add a teaspoon of water to fresh berries if you are having a harder time mixing the sugar in.
*When making the blueberry cobbler I sometimes add 1 tsp. Cinnamon. This is optional, but adds a nice little touch
*I always make a double batch (which I've shown here) because we have a large family and it's good warmed up the next day. If you do a double batch use a 9×13 baking dish instead of the 9×9.
*You can also melt the butter in a small saucepan and then pour it in the baking dish if you don't have a large enough microwave.
*If using sour pie cherries for your fruit, add in 2 tsp almond extract. This is amazing! It's hard to find sour pie cherries out of season and even in season sometimes. I buy them from Remlinger Farms in Washington state.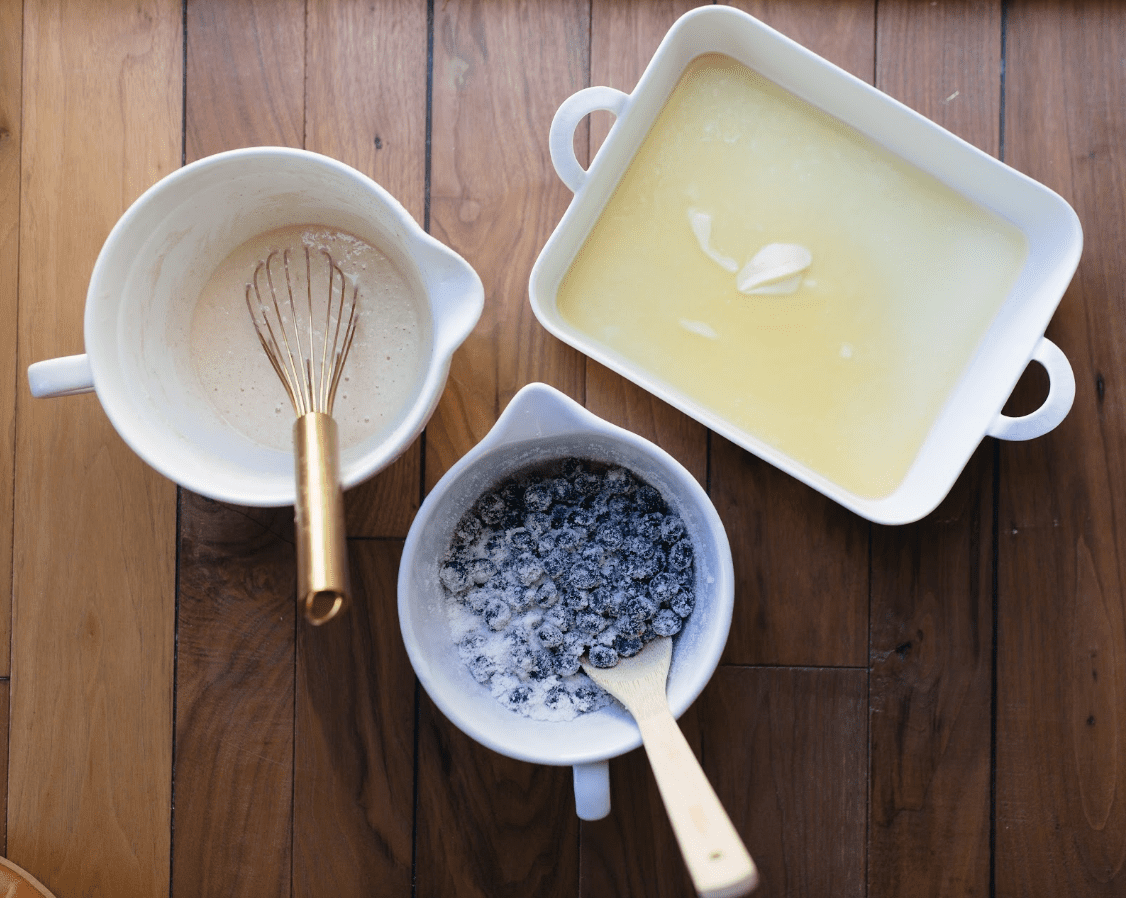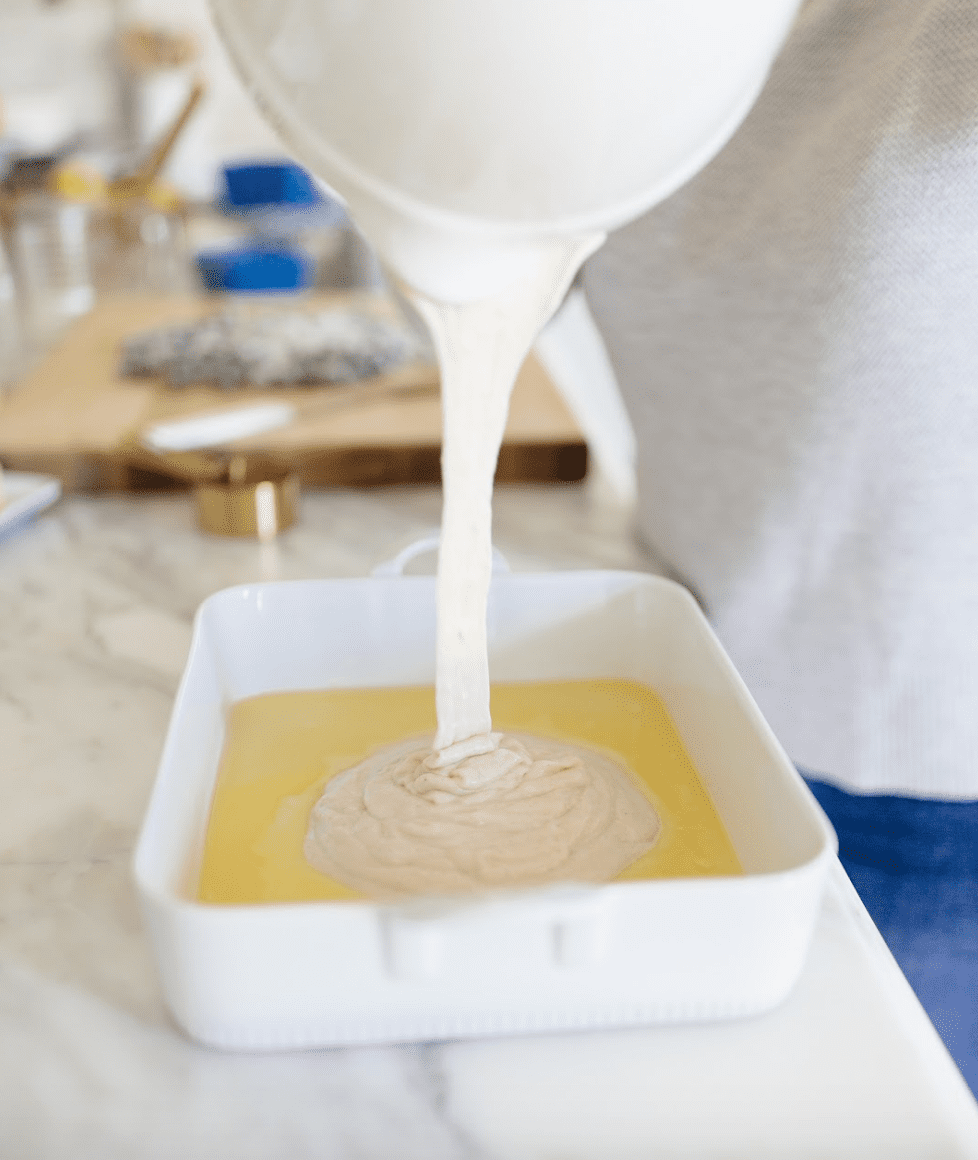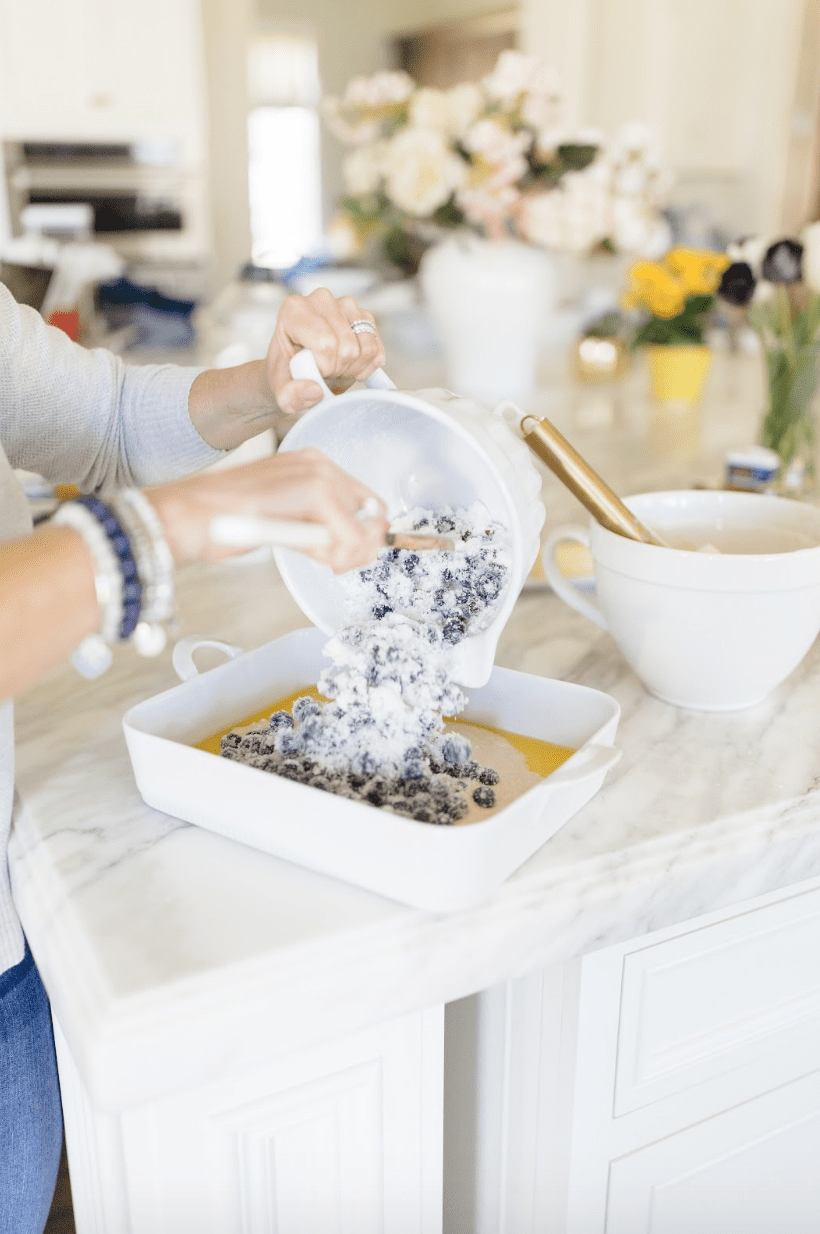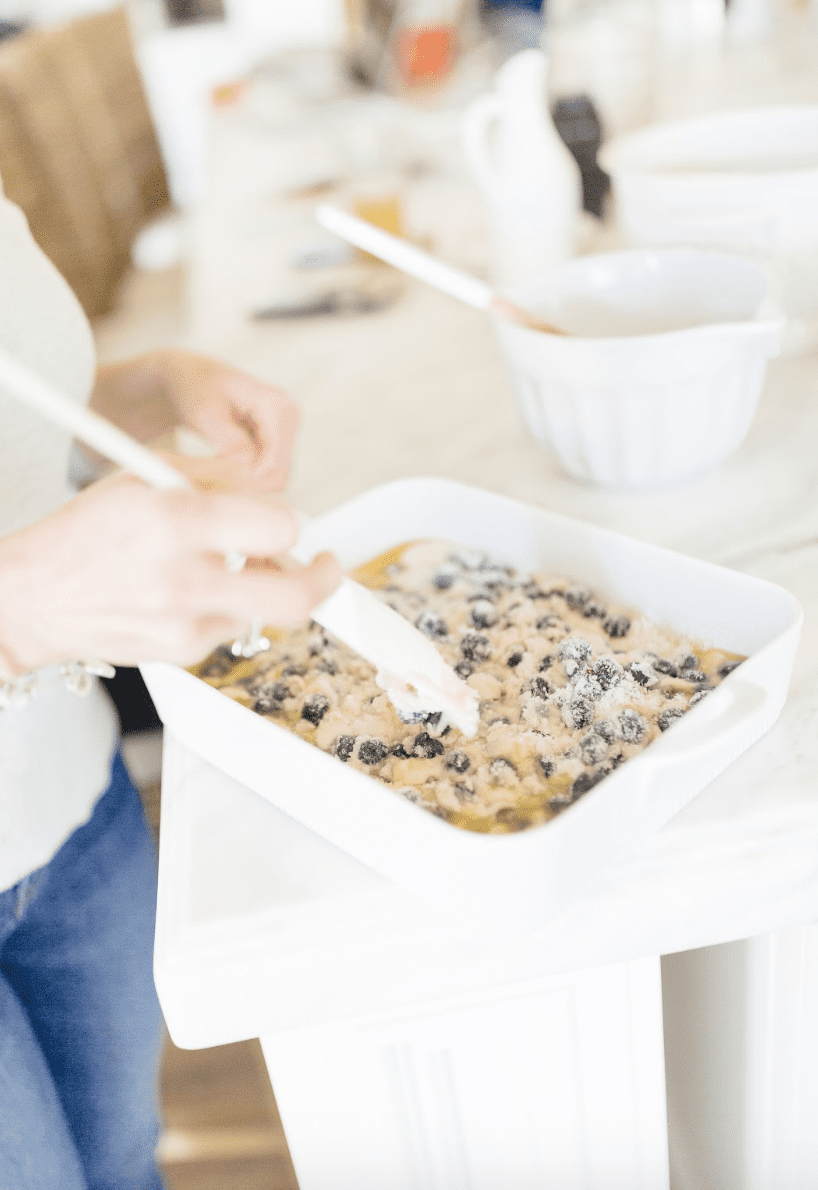 Blueberry Cobbler Recipe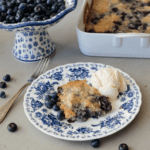 Fresh Fruit Cobbler:
Ingredients
2

Cups

Fresh or frozen fruit

blueberries, blackberries, sour pie cherries etc

1 ½

Cup

Sugar

¾

Cup

Flour

½

tsp.

Salt

2

tsp.

Baking Powder

¾

Cup

Milk

½

Cup

Butter
Instructions
Mix 1 cup sugar and 2 cups fruit together in a large mixing bowl and set aside.

Melt butter in a 9x9 ceramic or glass baking dish in microwave until butter is completely melted and covering the bottom of the pan.

In a separate mixing bowl, mix ½ cup sugar, flour, baking powder, and salt. Add the milk and stir with a whisk until fully mixed. Batter should be a on the runny side. Then pour the batter over the butter in the baking dish. Do not stir!

Place the sugar and fruit mixture on top of the batter. Do not stir this either.

Bake for approximately 1 hour at 350 degrees. The batter will rise to the top during baking and will be brown and crisp when done.

Serve with vanilla ice cream while the cobbler is hot.
PIN THIS FOR LATER: