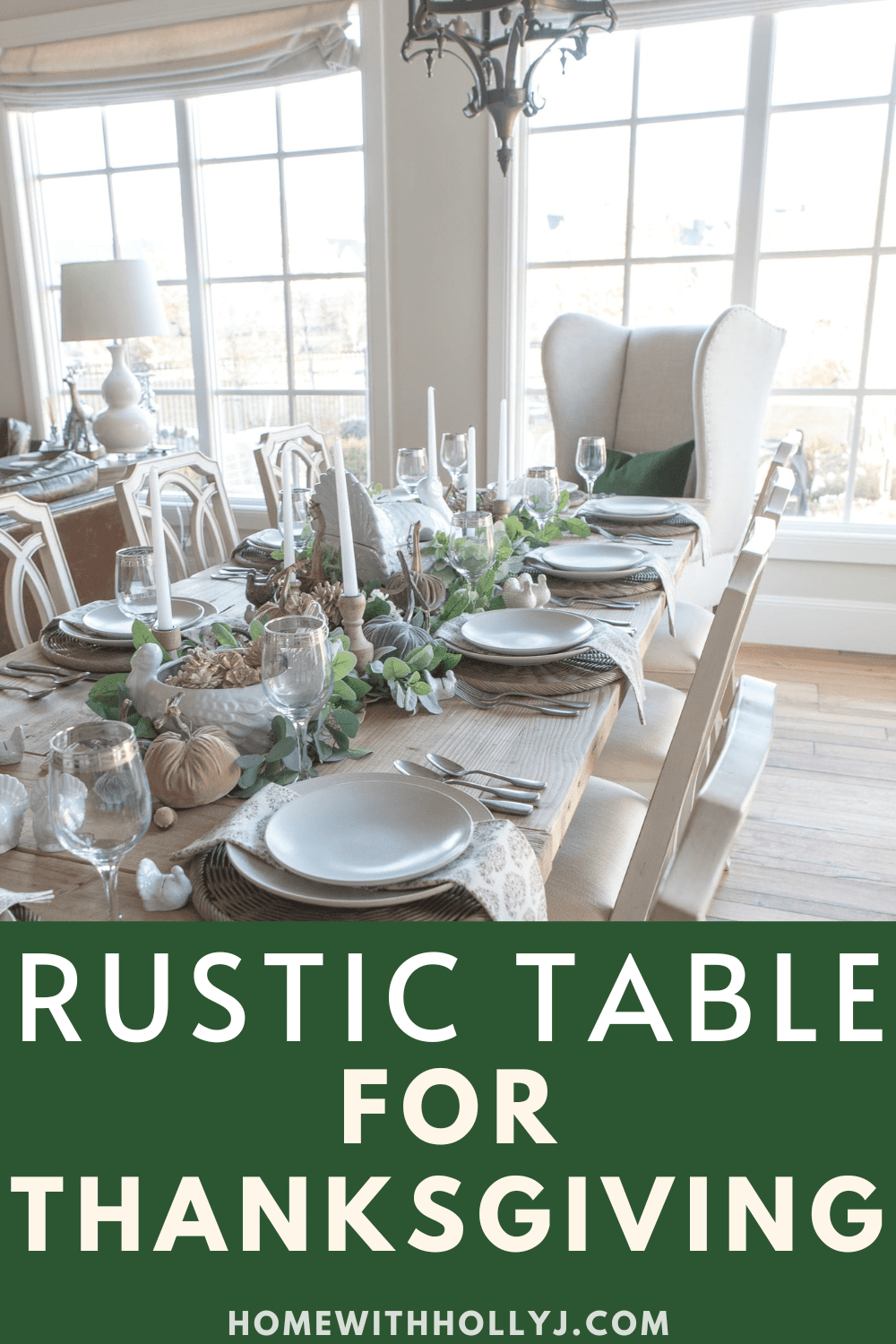 Sharing a Rustic Table For Thanksgiving including greenery, green garland, and velvet pumpkins for warmly welcoming your guests.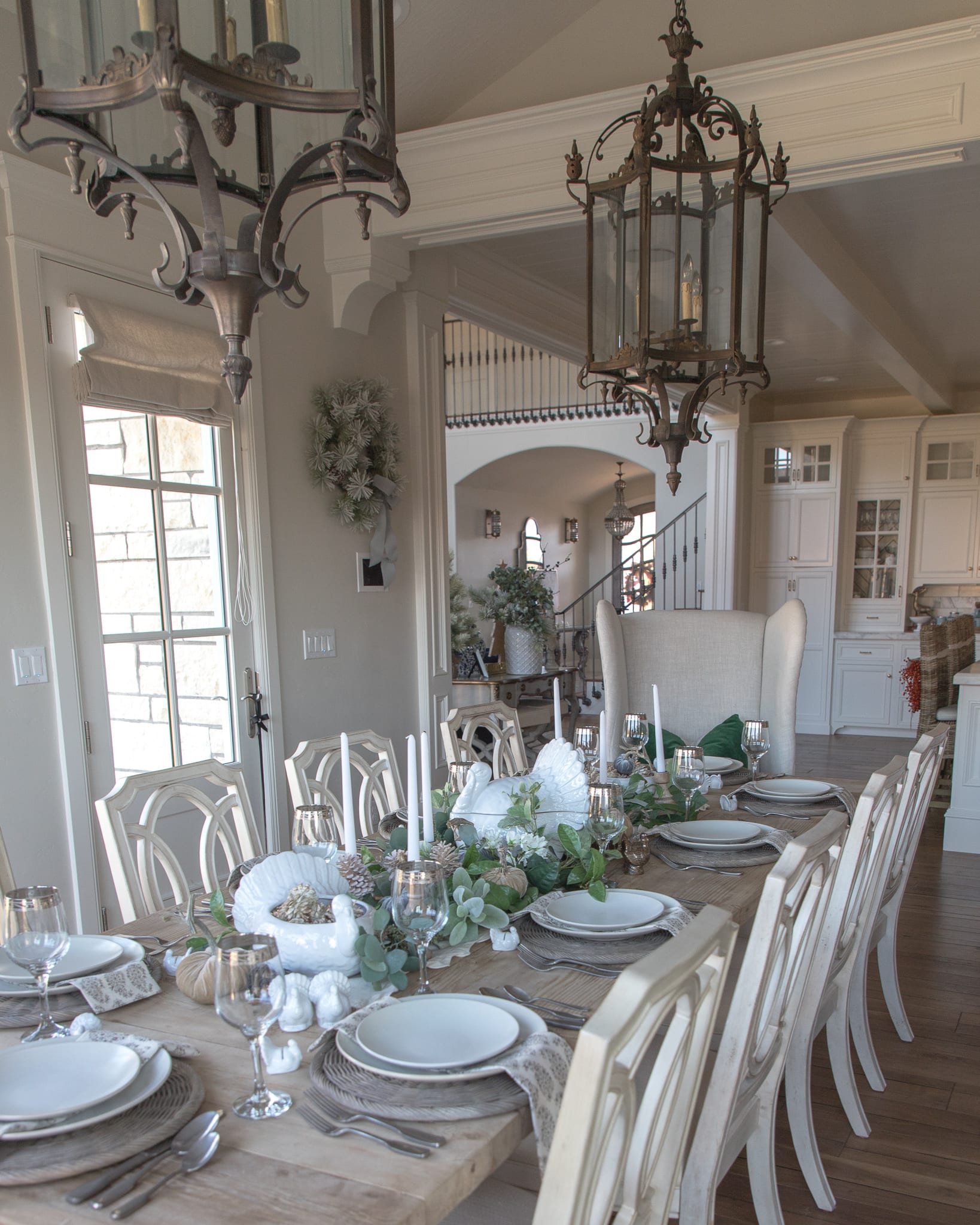 Disclaimer: This post does include affiliate links for your convenience. This is at NO additional cost to you but earns me a small commission. To read more, check out our disclosure policy.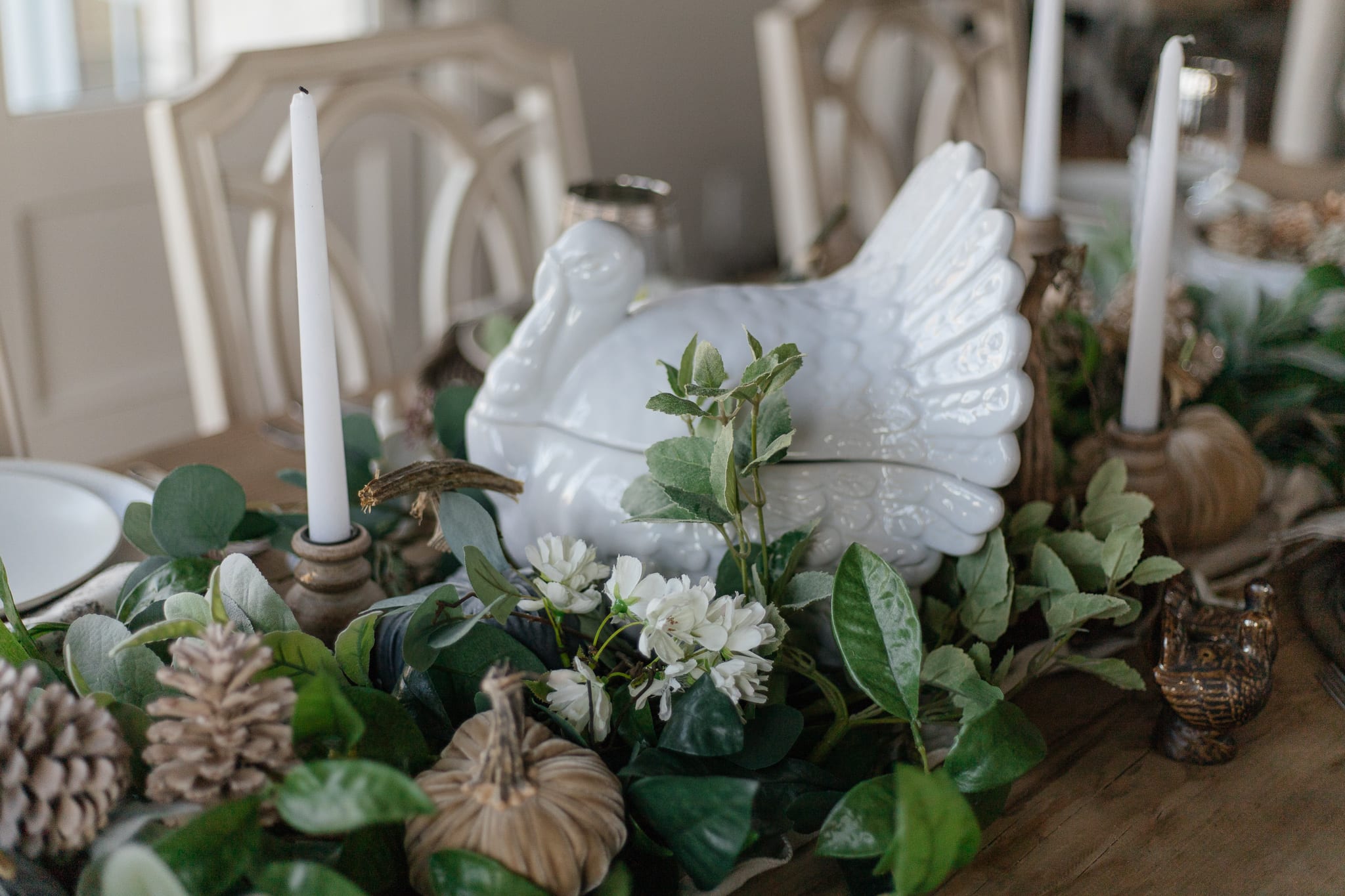 When I saw these white ceramic turkeys at Pottery Barn (linked at the bottom of the post) a few months back, I knew I wanted to create a tablescape around them. I envisioned a rustic table for Thanksgiving with a green garland and some velvet pumpkins throughout.
I started with a tan linen table runner and layered faux green leafed stems, eucalyptus, and some smaller faux sage bunches. I added in a few small white flower stems and some tan colored pinecone picks.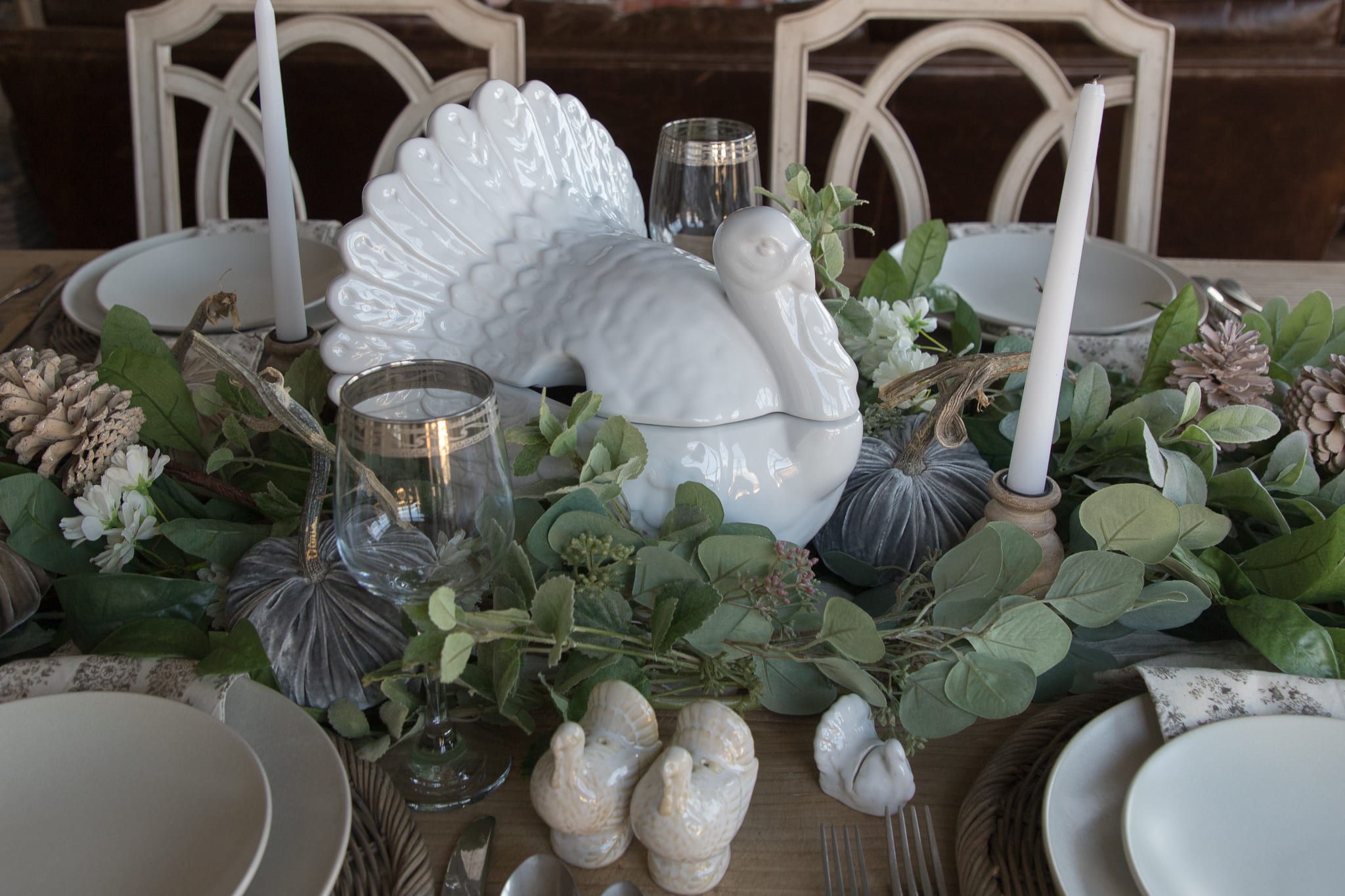 I used some rustic candlestick holders with white candles and some turkey shaped salt shakers. I also found some matching turkey place card holders that I'll put place cards in when I have finalized the guest list for Thanksgiving.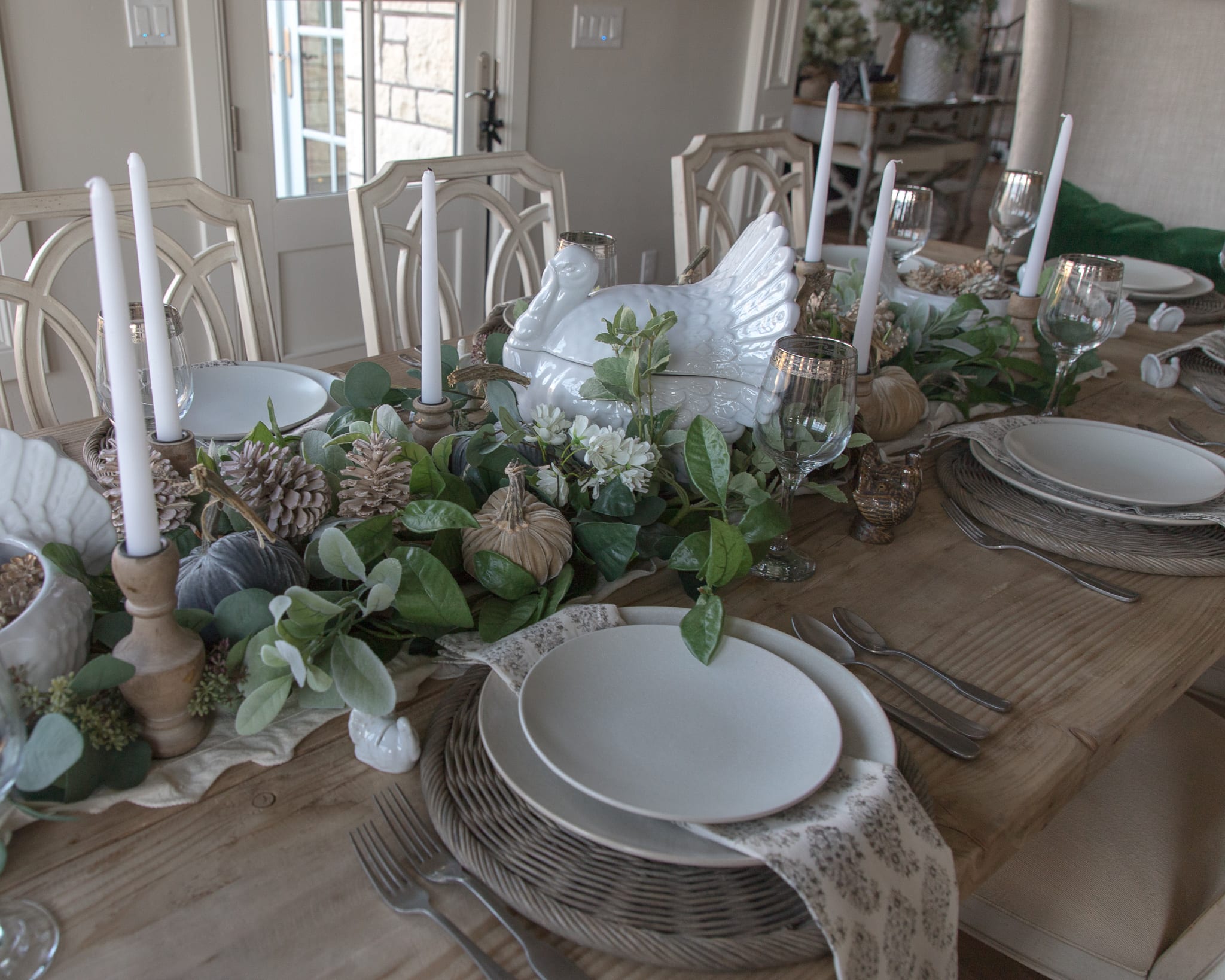 For the places setting, I used light, neutral colors to create a rustic feel to the table. I used a pretty napkin to add some color and texture and rustic flatware. I used my silver rimmed stemware that meshed perfectly with the other things on the table.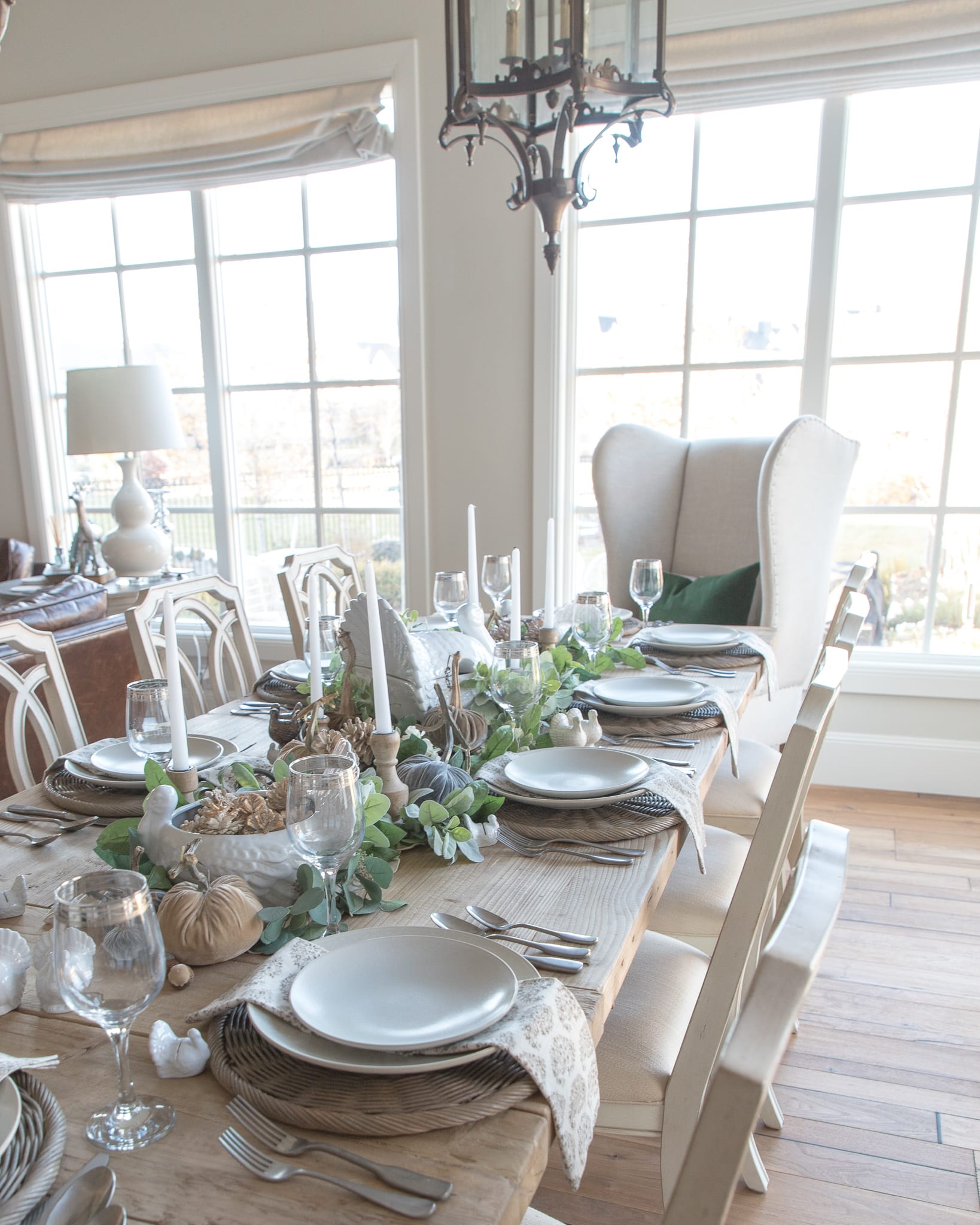 I filled the white turkey serving bowls with tan colored pinecones and used velvet pumpkins in varying colors throughout the garland. If you look close you can see some tiny velvet acorns.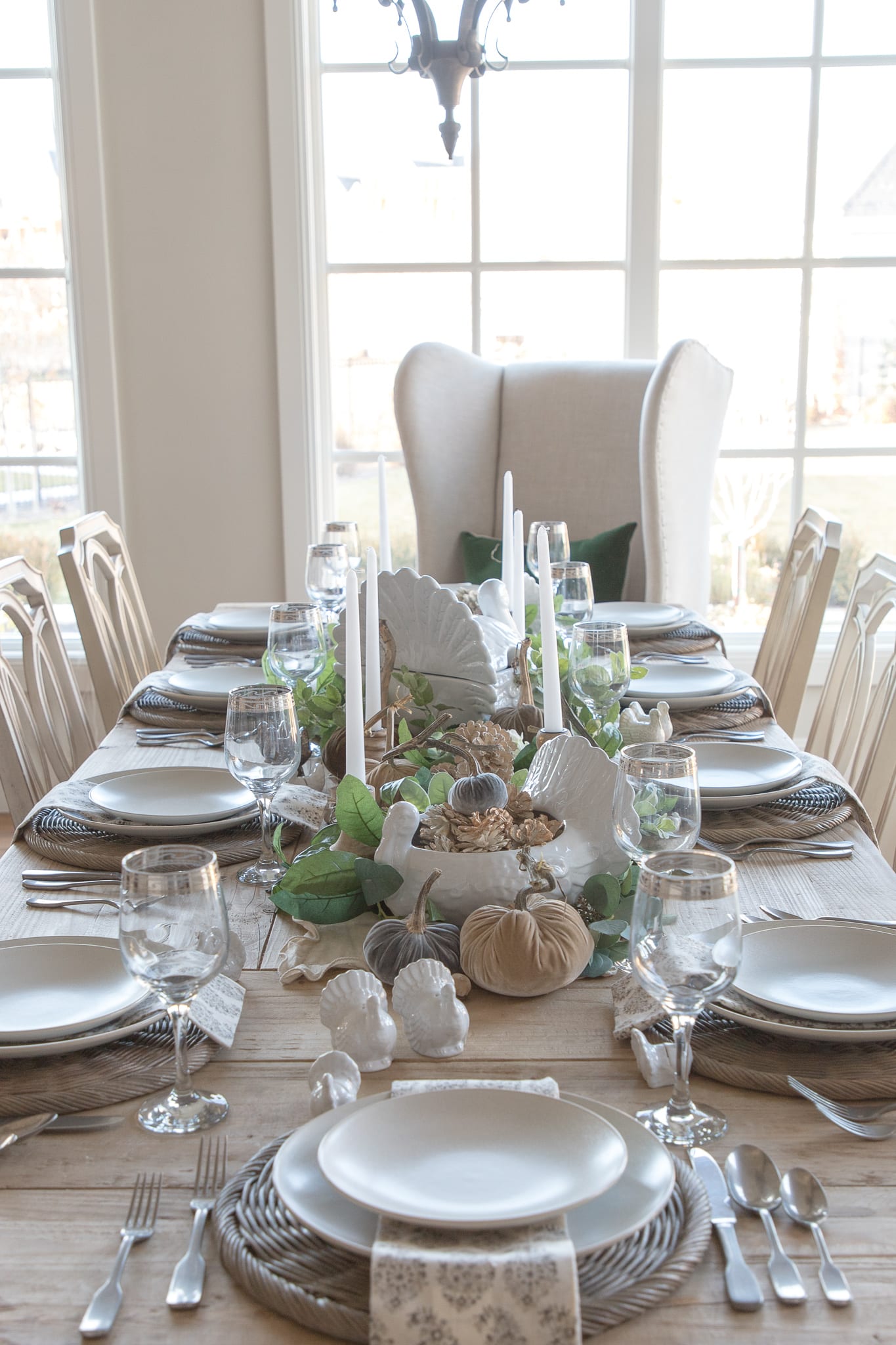 I added dark hunter green pillows to the end chairs to bring some more color in. With so many light, neutral tones, I wanted a little color at the ends of the table to tie into the green garland.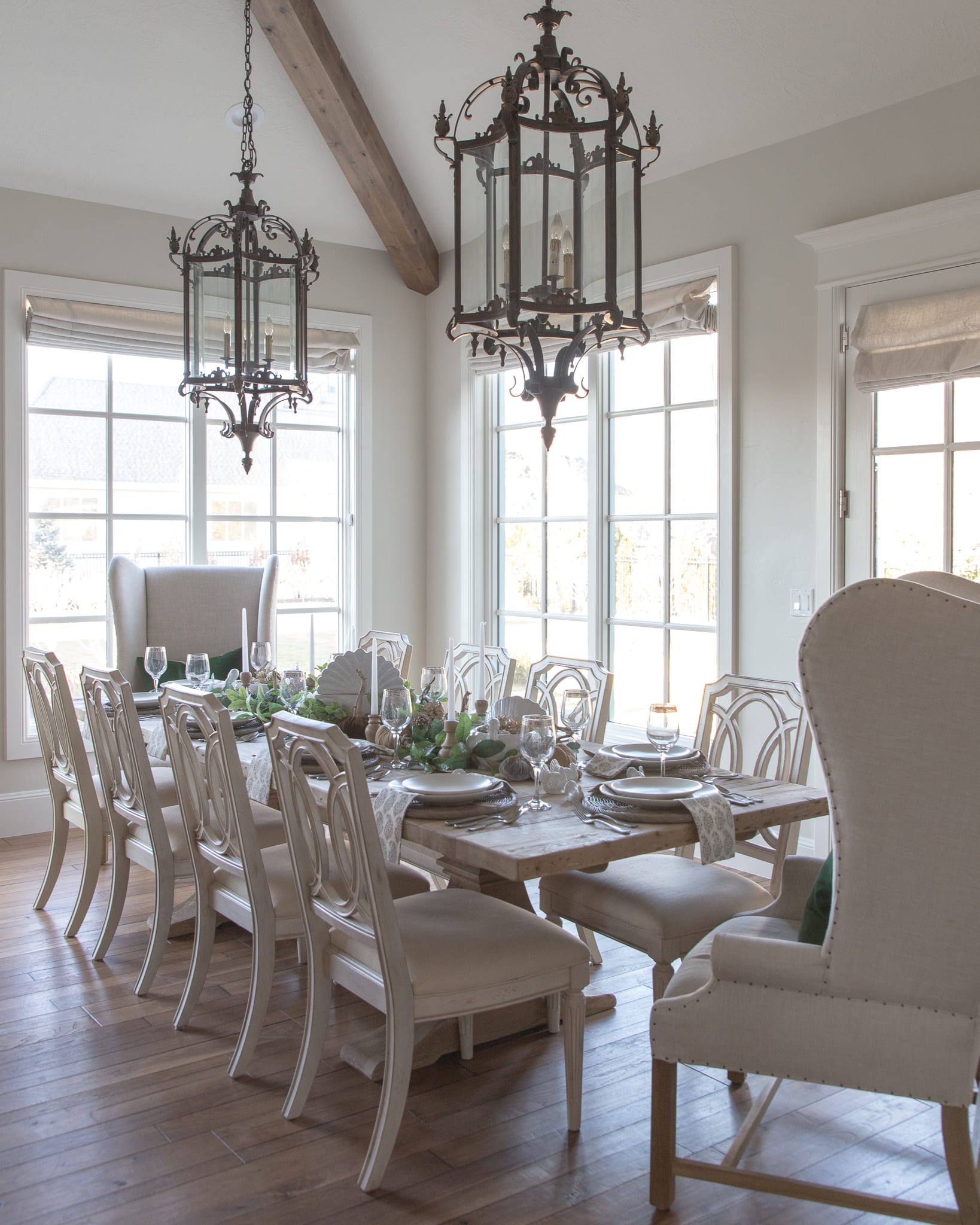 I hope you find some inspiration here to help you create your own beautiful Thanksgiving table. I've linked all the sources below. The candlestick holders are from World Market. You can find lots of faux greenery at stores that carry faux flowers. (Hobby Lobby, Michael's) For my dining table and other items, look under Shop/Tablescapes and you'll find more info there.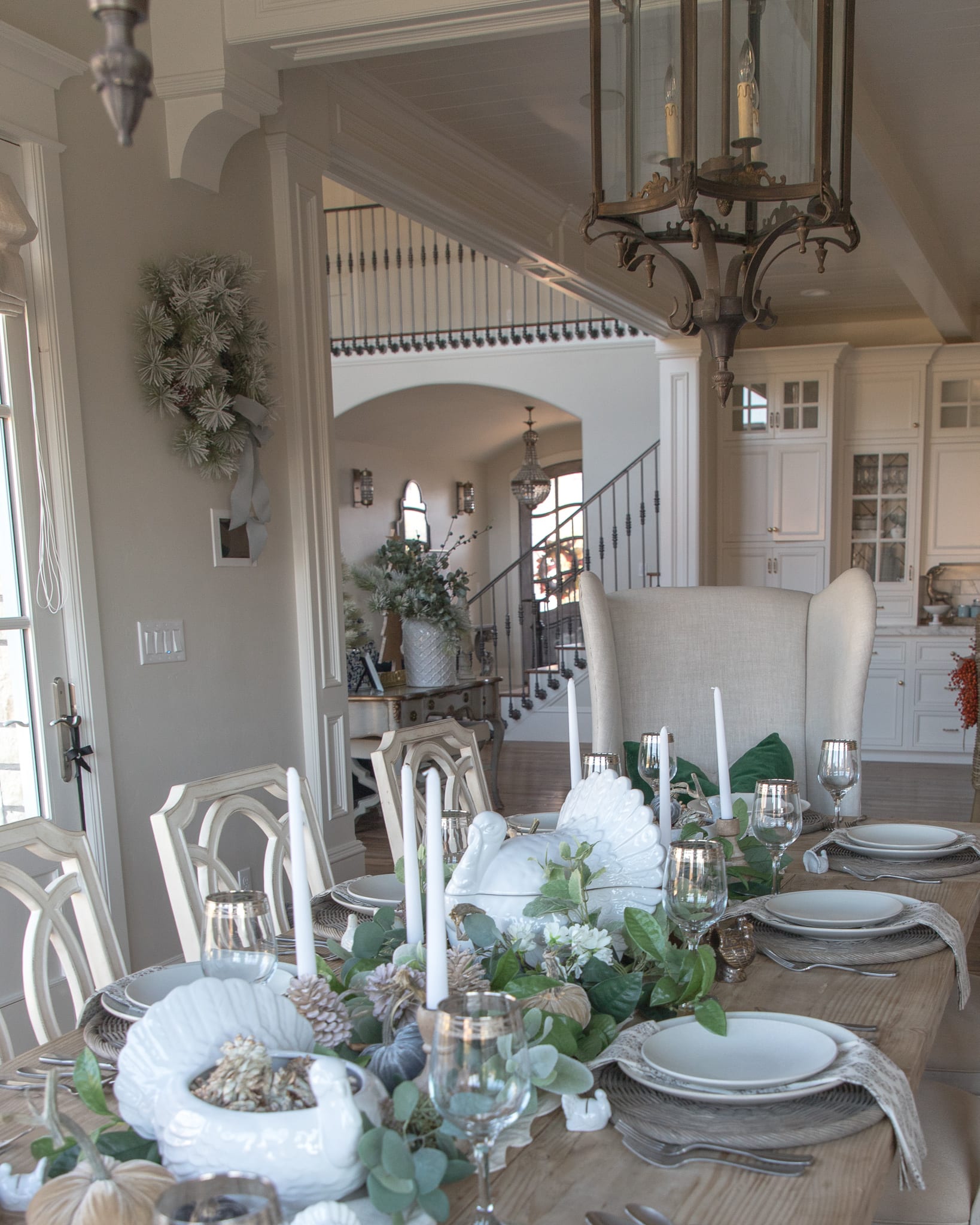 Wishing you all a Happy Thanksgiving!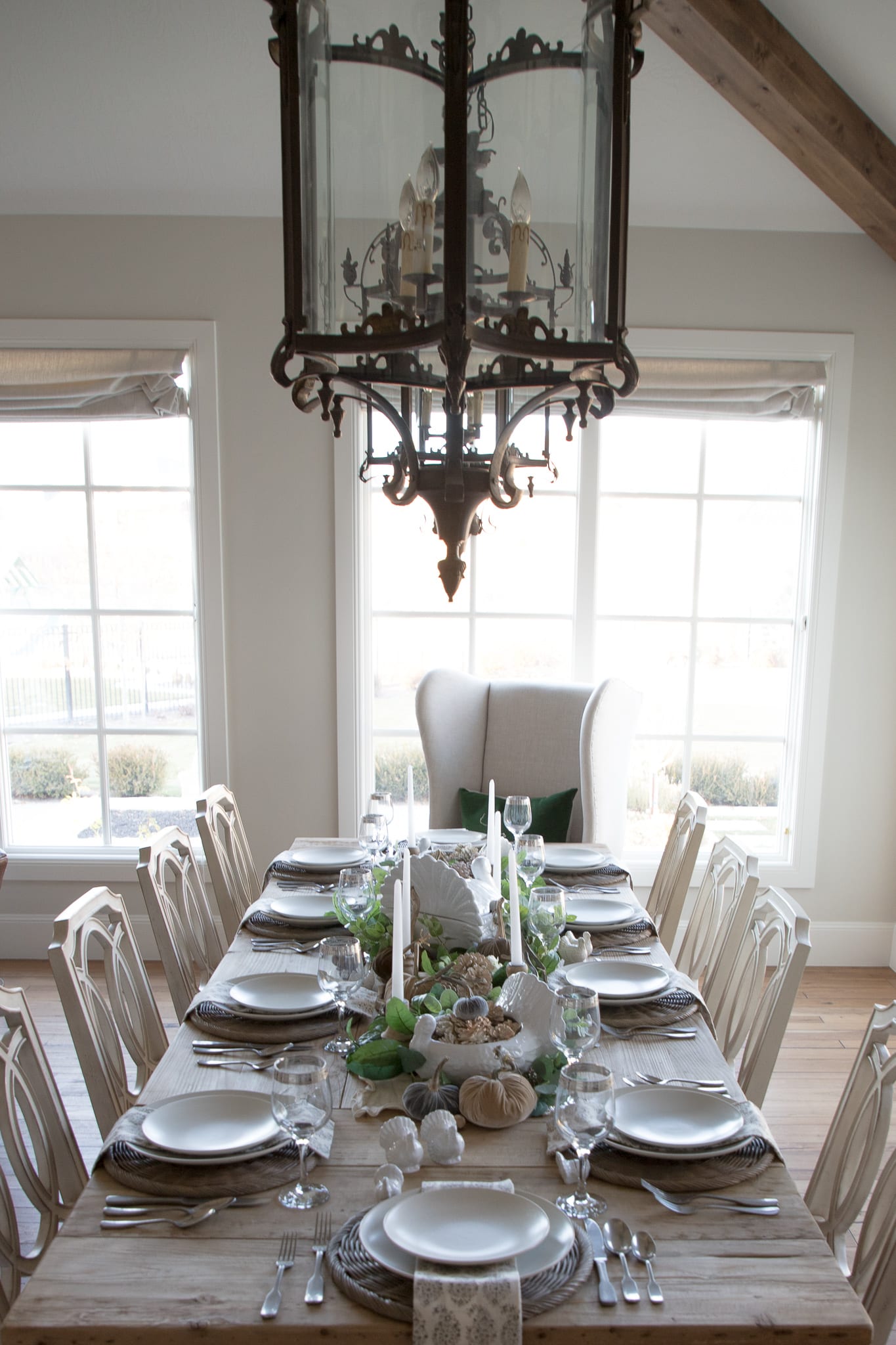 xoxo,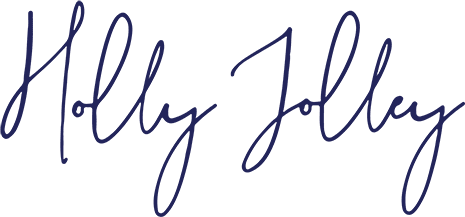 Pin This Post For Later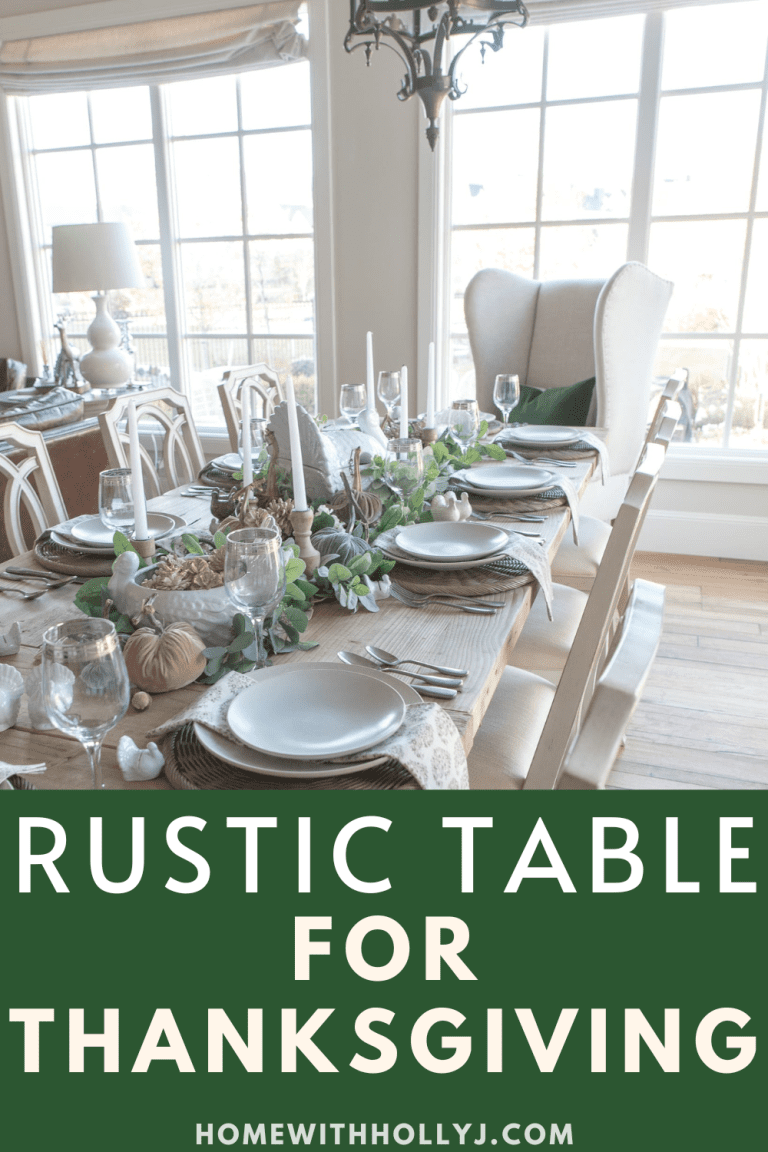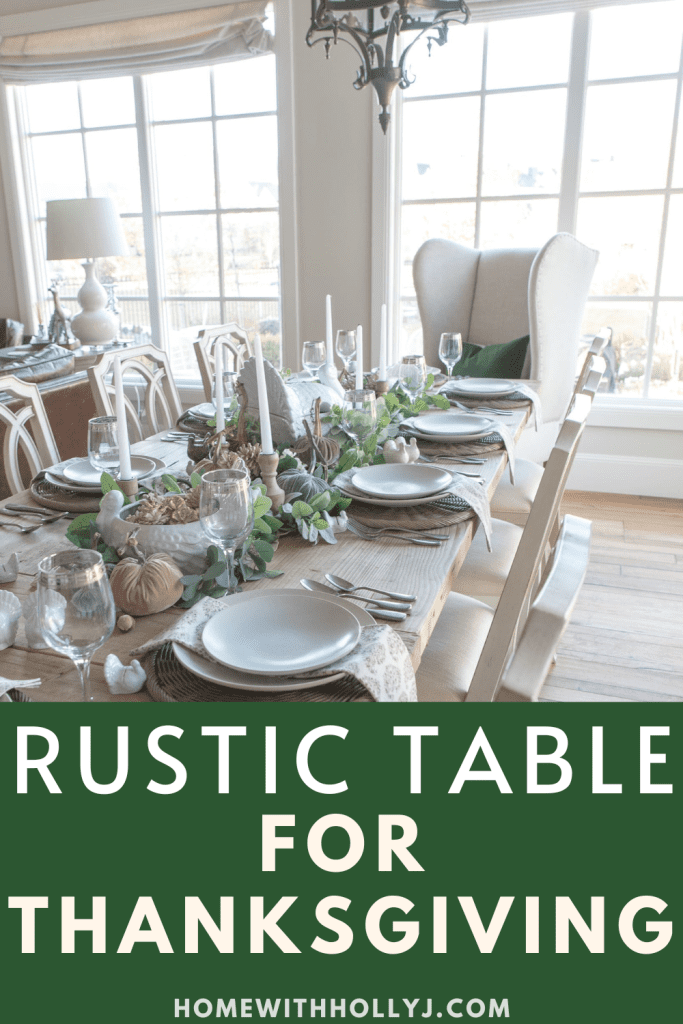 All Sources Linked Below