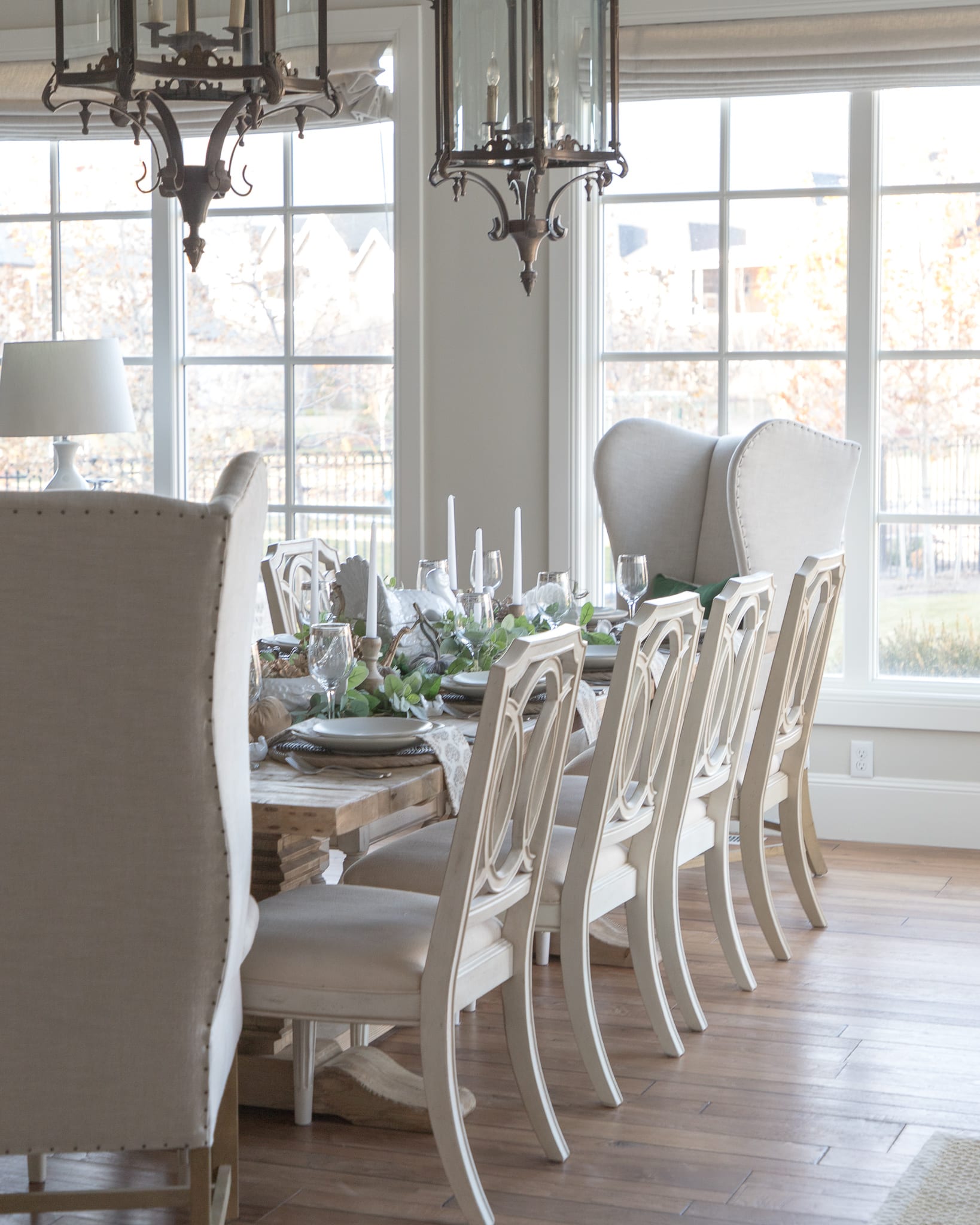 Holiday Hosting at Home #4: Creative Ideas and Recipes for Thanksgiving and Christmas
It's time for another post on my Holiday Hosting at home series! I've teamed up with two of my talented friends who enjoy hosting and entertaining as much as I do. This week are sharing some creative ideas and recipes for the holidays Thanksgiving and Christmas. With Thanksgiving and Christmas right around the corner we have come up with some fun ideas for hosting and entertaining. I hope you'll find some inspiration here for hosting and entertaining in your own homes!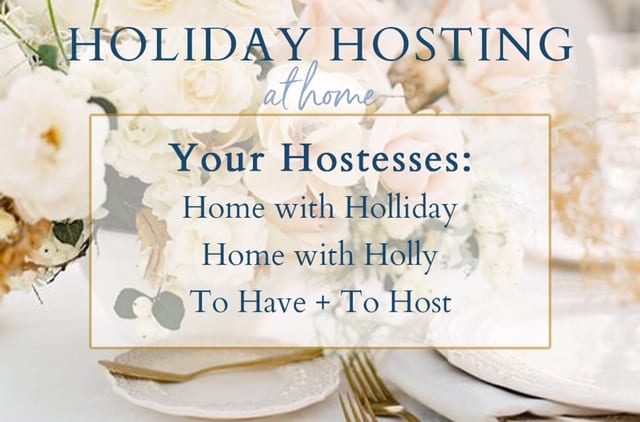 Here is what my friends have been sharing this week for their Thanksgiving and Christmas recipes and creative ideas. If you would like to pin any of these images, please go to the original post linked below each image. Check out their entire posts – there is so much beauty and inspiration in each of these, you'll be amazed.
Home with Holliday
Holliday created this beautiful table setting with jewel tones. If you are up on current trends with fashion, then you know that jewel tones are in right now. This inspired Holliday to create this beautiful jewel-toned table setting. She used her favorite Royal Crown Derby salad plates which are absolutely beautiful. I really love how Holliday changed the direction of the placemats. What a great idea! The colors rich colors in this tablescape are warm and inviting. I'd be quite happy to sit and dine at this lovely table. Click here to see the entire post: Jewel-Toned Thanksgiving Table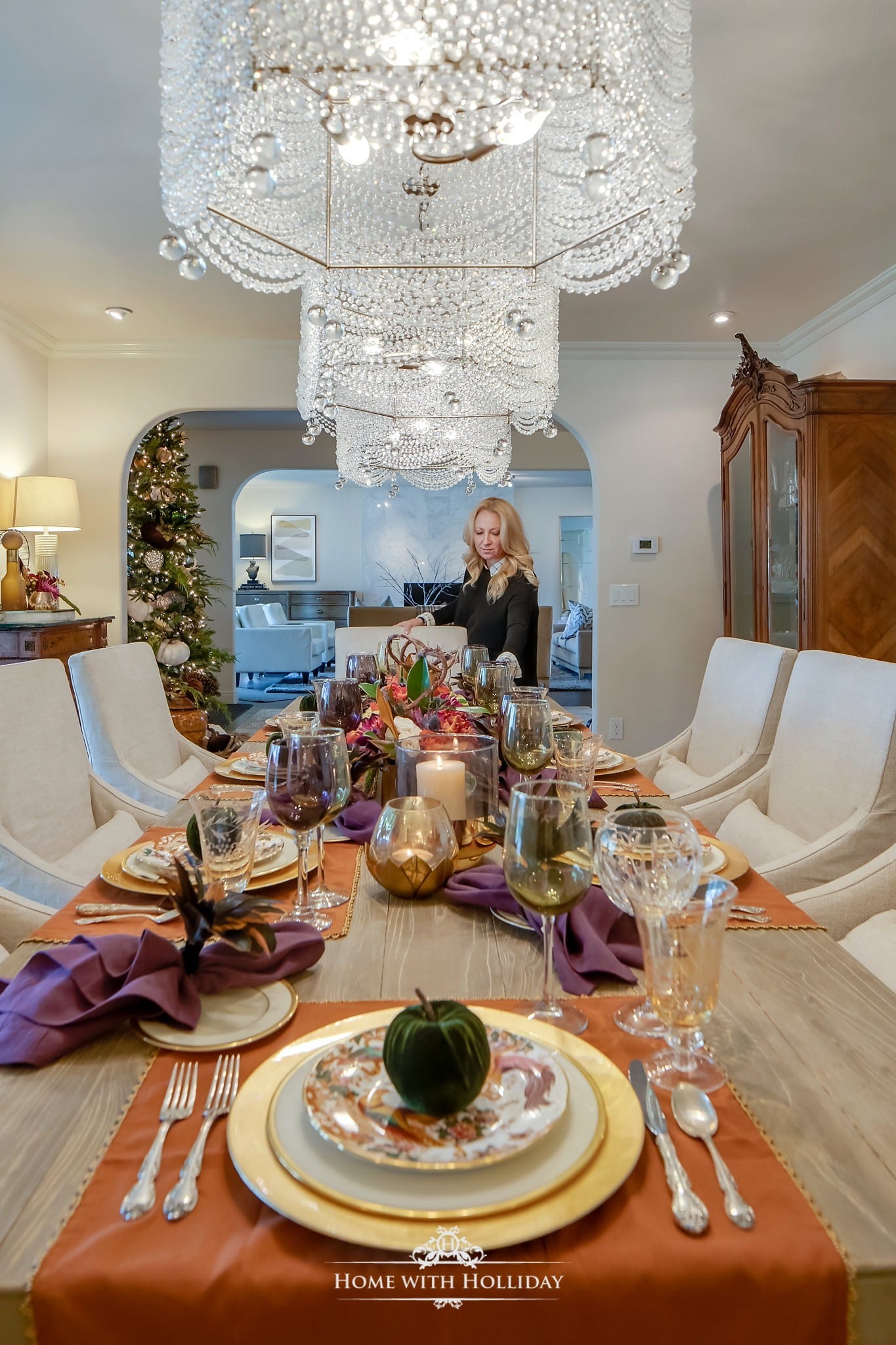 Holliday shared some Easy and Elegant Christmas Decorating Ideas to inspire you as we get closer to the Christmas season. I really like how she uses the reindeer and different textures and warm earth tones. Very simple, yet elegant.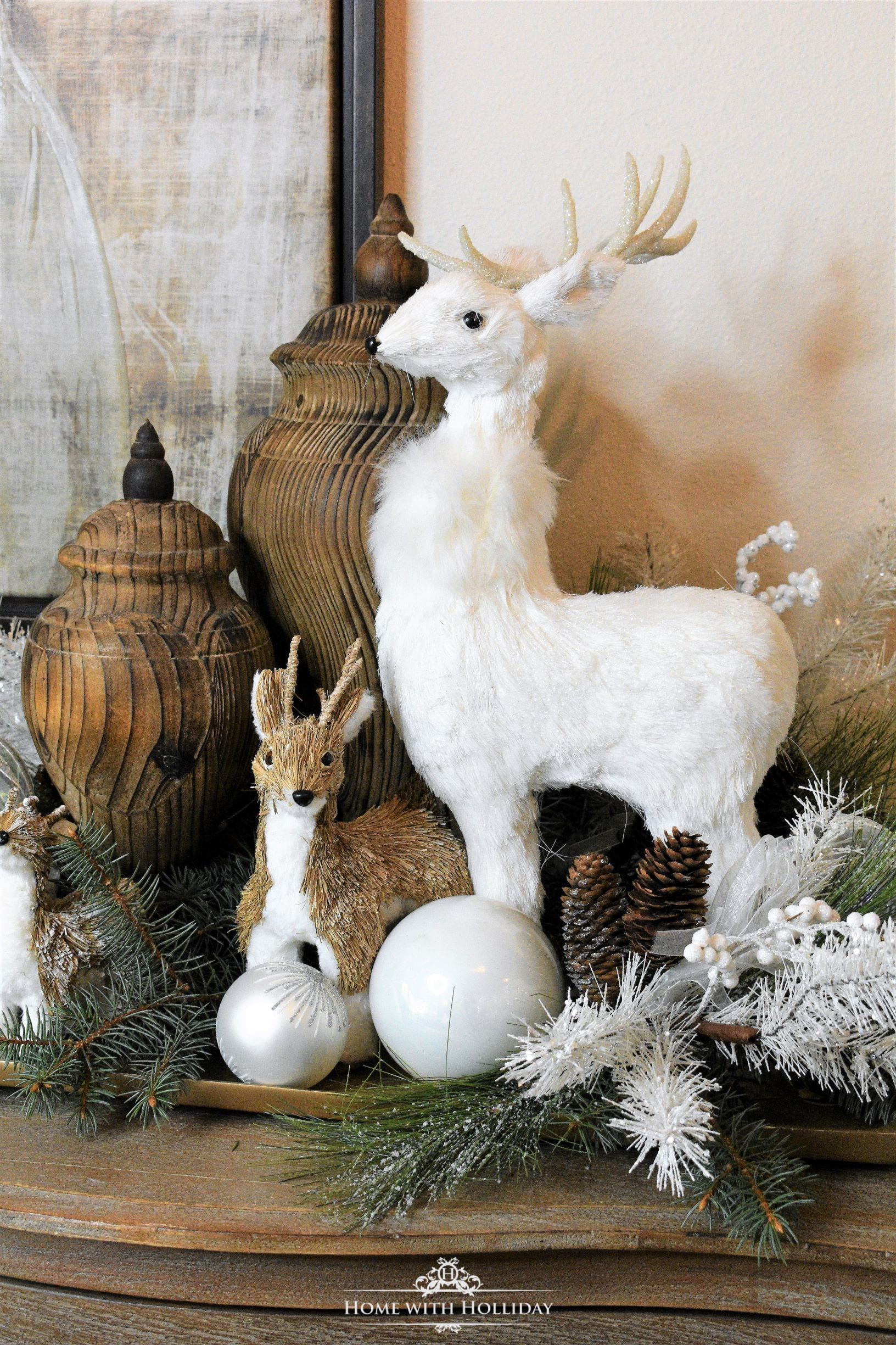 To Have + To Host
Lory shares her Roasted Brussel Sprout and Butternut Squash Salad with Crispy Prosciutto. This salad is the perfect compliment to any holiday meal. It's super easy to make and can be eaten as a side or as an entire meal. It's savory, sweet, salty, creamy, crunchy, and tangy all at once. I can't wait to try this recipe! Head over to Lory's blog to see the full recipe and details.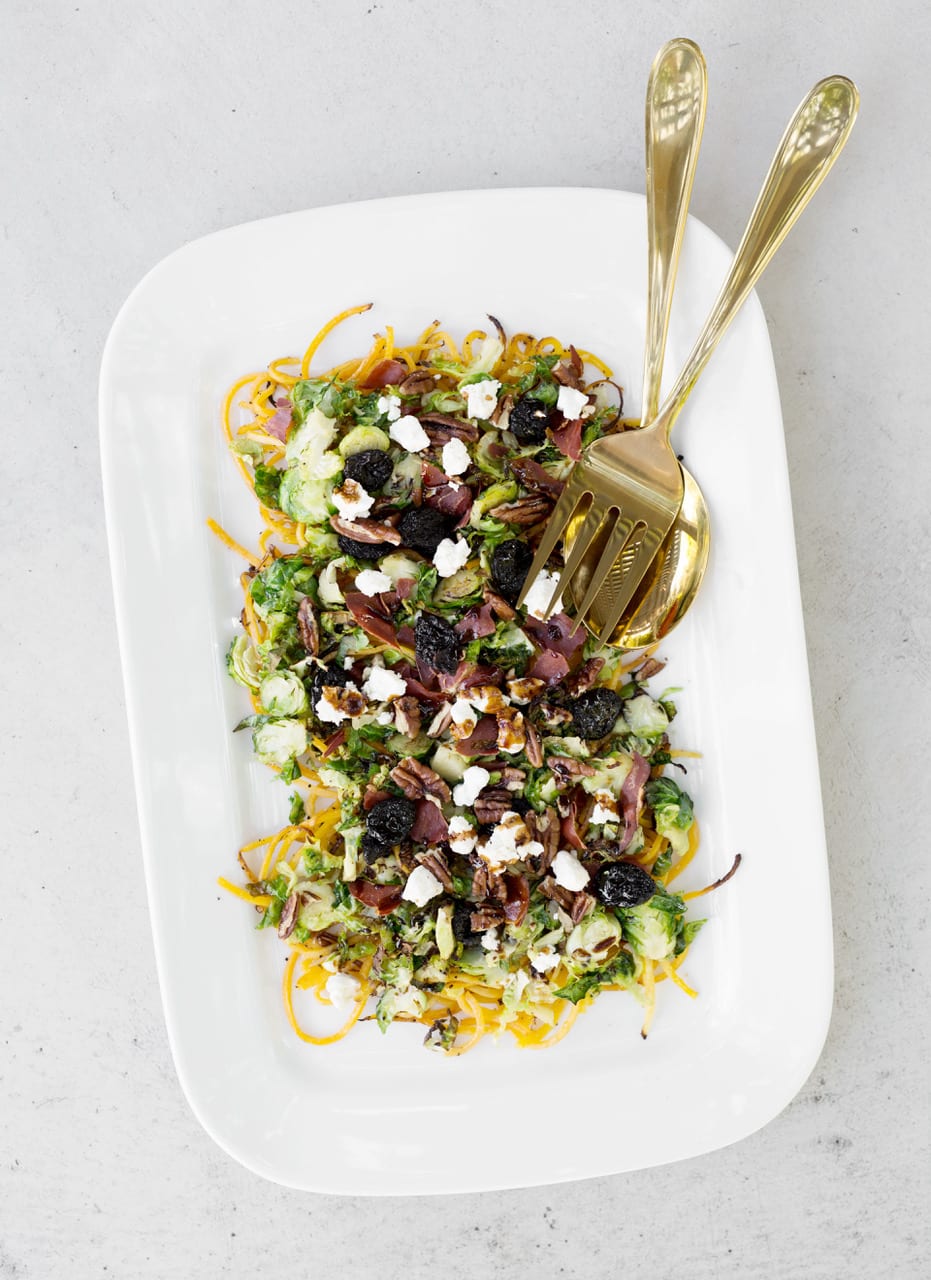 Lory's has a knack for coming up with some really fun ideas for entertaining. She created this cute Friendsgiving meal where you don't have to do any of the cooking! The table is easy to assemble and she uses Chick-fil-A chicken to make this fun dinner! To see how Lory pulled this off and all the details click here: A Chick-Fil-A Friendsgiving and Tablescape
Home with Holly J
I was inspired to create this rustic tablescape after I found these white ceramic turkeys. I used faux greenery to create a garland in the middle of the table used neutral colors to create a simple, rustic table. Click here to see more details and sources on this Rustic Thanksgiving Tablescape.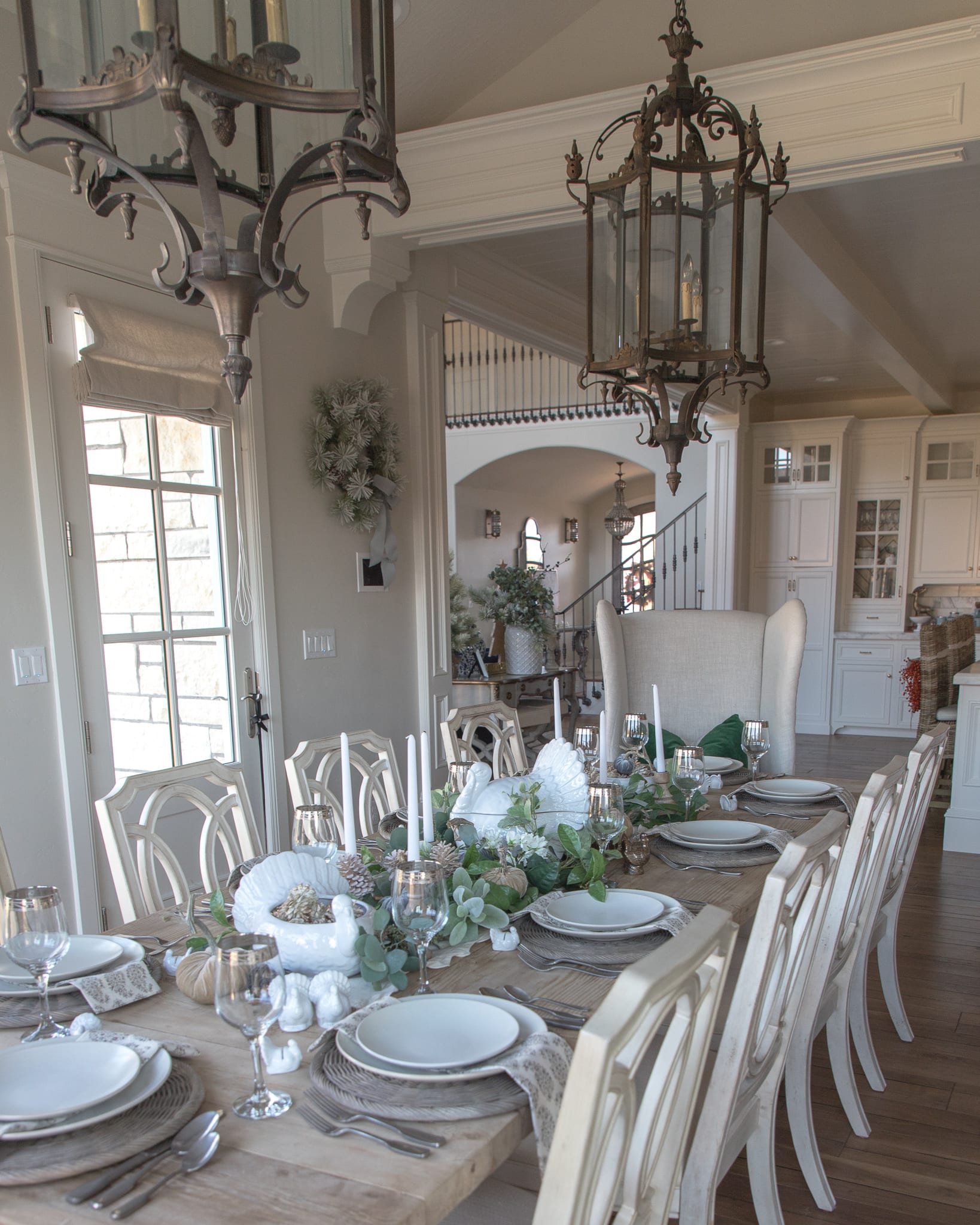 This past week on the blog I shared my Fall Home Tour. Click here to read more about how I used the blue colors throughout my home mixed with shades of orange. You'll love the pumpkin towers I made for my front porch and the simple orange wreaths on my barstools that were so easy to make. See more photos and details on the link above.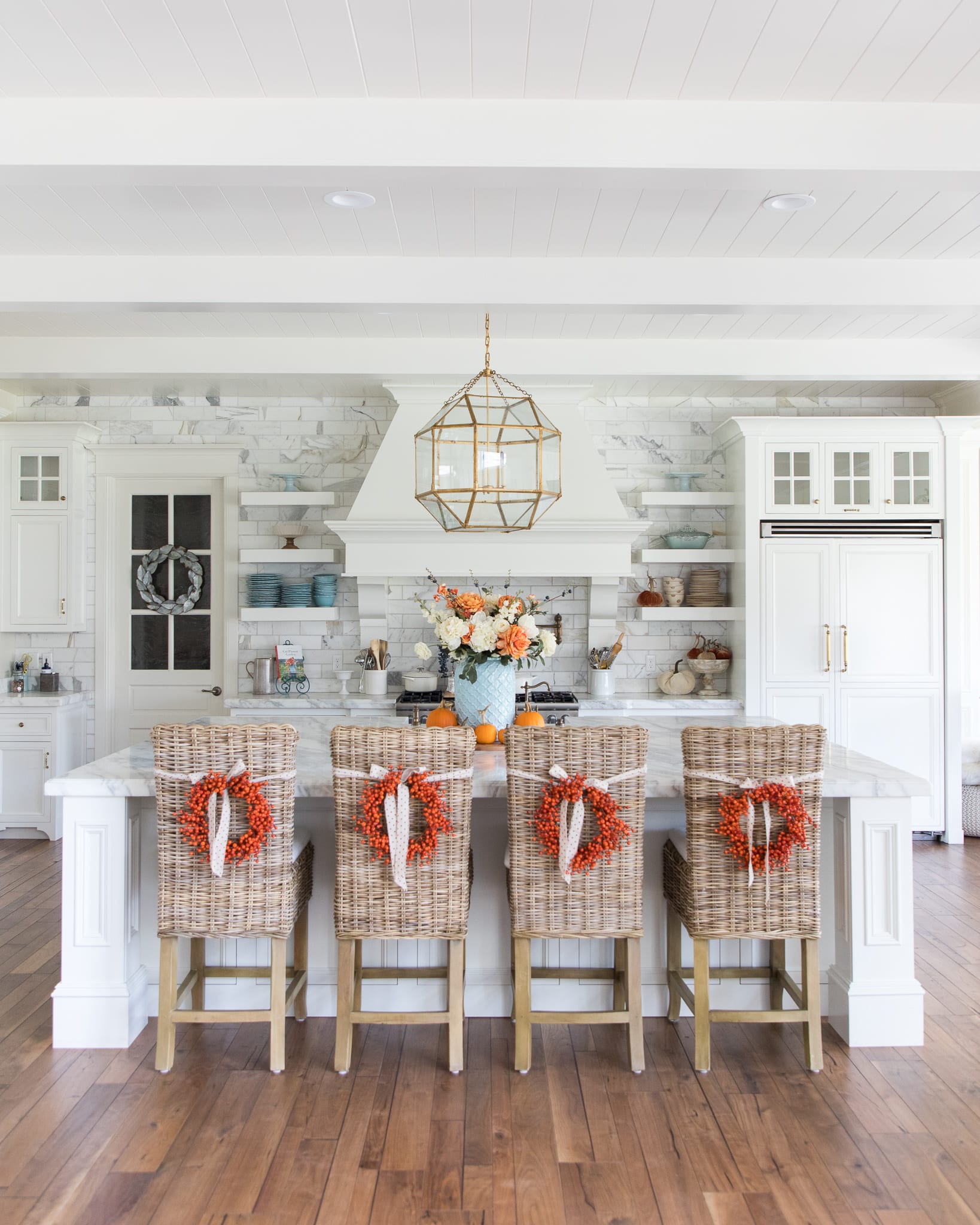 Thanks for visiting our blog hop for Holiday Hosting at Home. The holidays are approaching, and we are very excited about sharing more recipes, tablescapes, entertaining, and decor ideas for you in the coming months. Please let us know if there is anything you are interested in seeing from us as we approach Thanksgiving and Christmas!
Thanks so much for stopping by. If you'd like to follow along with each of us on our other channels and blogs, I've linked them below for you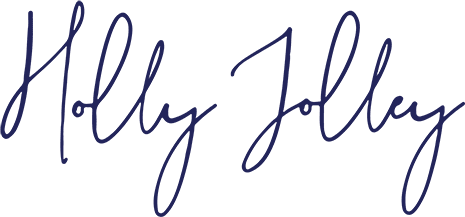 Creative Ideas and Recipes for the Holidays.