Summertime Barbecue Recipes and Entertaining Ideas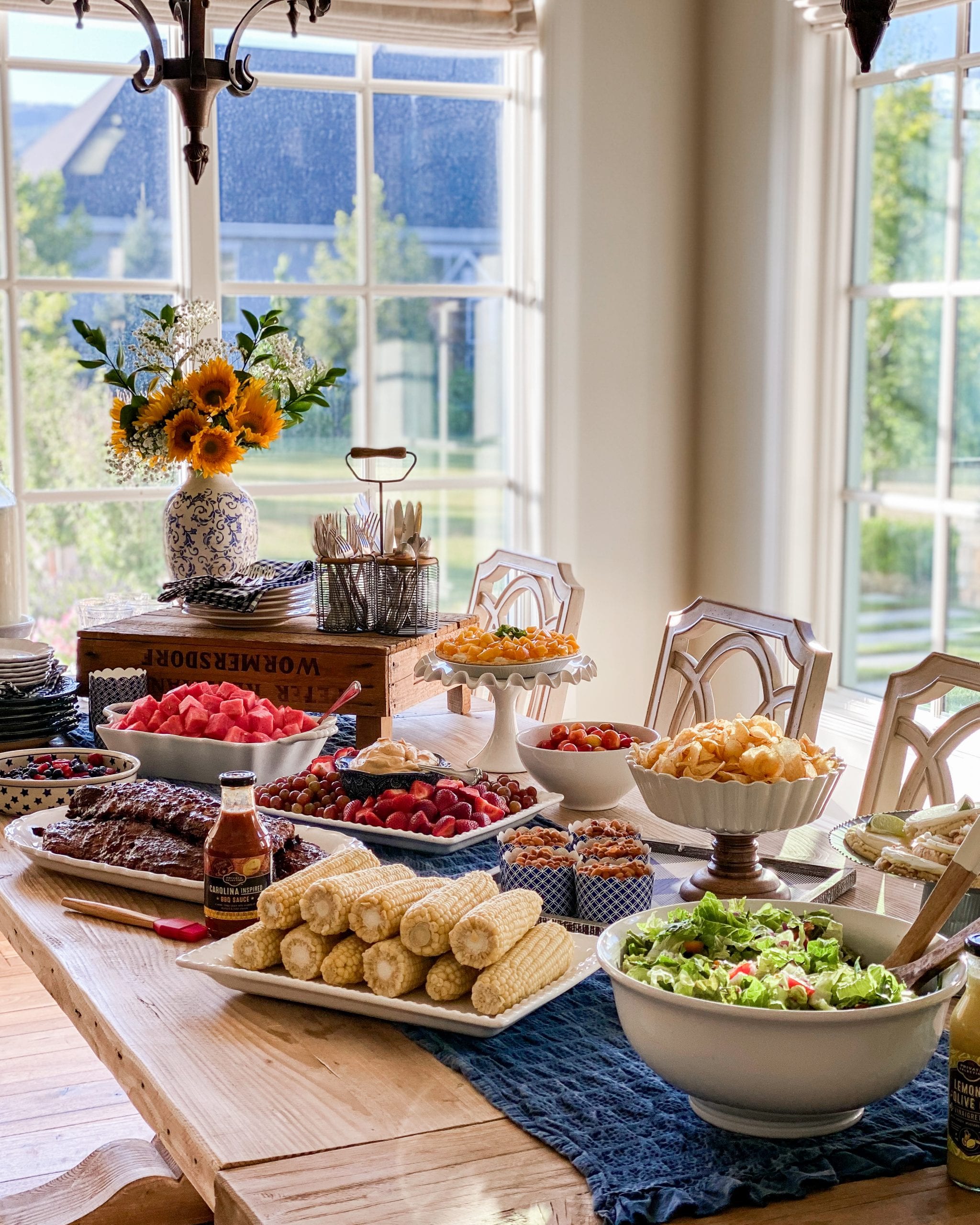 One of my favorite things about summertime is having a family barbecue so today I'm sharing some of my favorite Summertime Barbecue Recipes and Entertaining Ideas for hosting your own backyard barbecue. Summertime is all about good food and good times with family and friends!

Planning the Menu
I have so many great recipes that are perfect for a summertime backyard barbecue and I'm sharing some of my favorites here. I like using the freshest, high quality, organic ingredients when possible as I think that makes everything taste better! For this barbecue I made my famous baby back ribs, baked beans, fresh peach pie with cream cheese filling, my caramel cream cheese fruit dip and fresh fruit, corn on the cob, chopped green salad with a lemon an olive oil vinaigrette, sugar cookies, and limeade for the drink.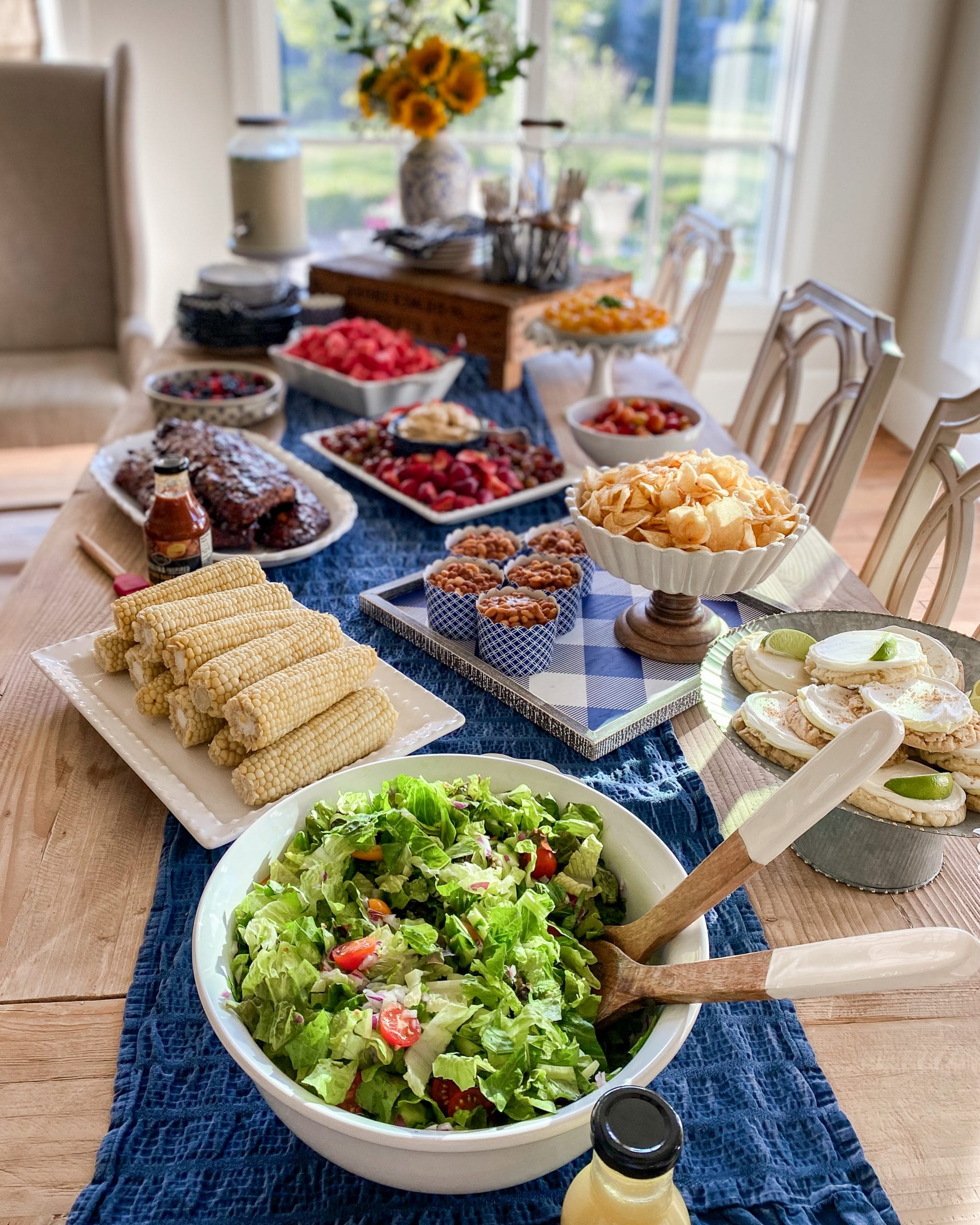 On the morning of the barbecue, I went to my favorite store Fred Meyer to get everything I needed for the barbecue. I love Fred Meyer because it's a one stop shop. Not only can I get high quality produce, meat, and organic ingredients, I was able get everything else I need there too, including flowers!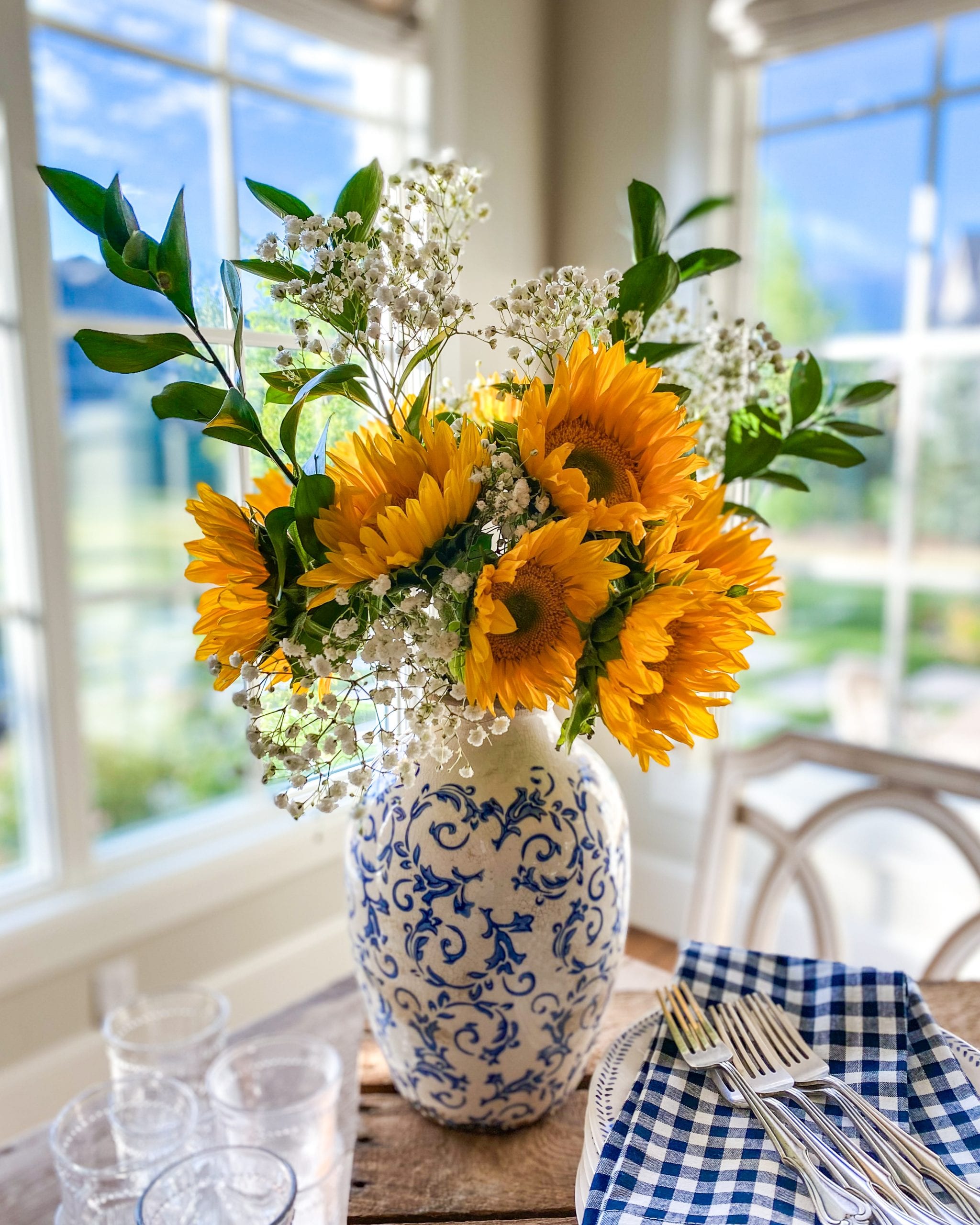 I always like to have flowers on my table when I'm hosting a party or gathering and Fred Meyer has a great selection of flowers. On this particular visit to the store, the lady working in the floral department helped me find the perfect flowers for my summer table.

I also needed a new basting brush for the ribs and found the perfect one in the kitchen section of the store. Some of my favorite sets of dishes and entertaining items are also from Fred Meyer. I always find myself taking a stroll through the dish section! (See these posts for some of my Fred Meyer dish sets here and here)

I am a very busy person (aren't we all!?) and hosting a gathering can be a little overwhelming so when I can get everything I need in one store, it's a win win!

The Private Selection brand is my favorite line of products in Fred Meyer and I use them all the time. They also have their in house Kroger brand which is also high quality and affordable.
You can find almost everything you need in the Kroger brand family. Fred Meyer promises freshness and quality in all their products. Whether it's meat or produce, Fred Meyer has everything you need for your summer grilling and entertaining.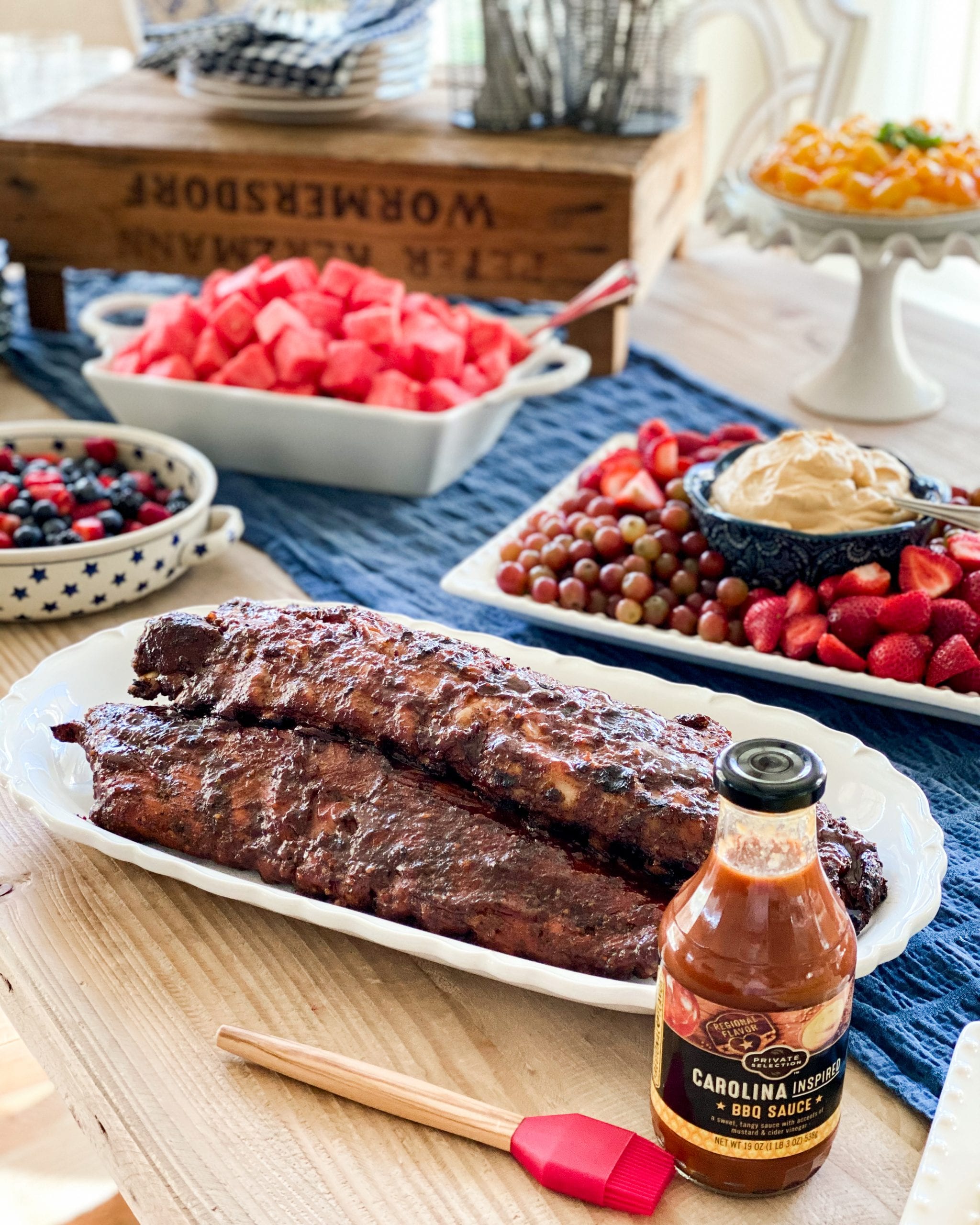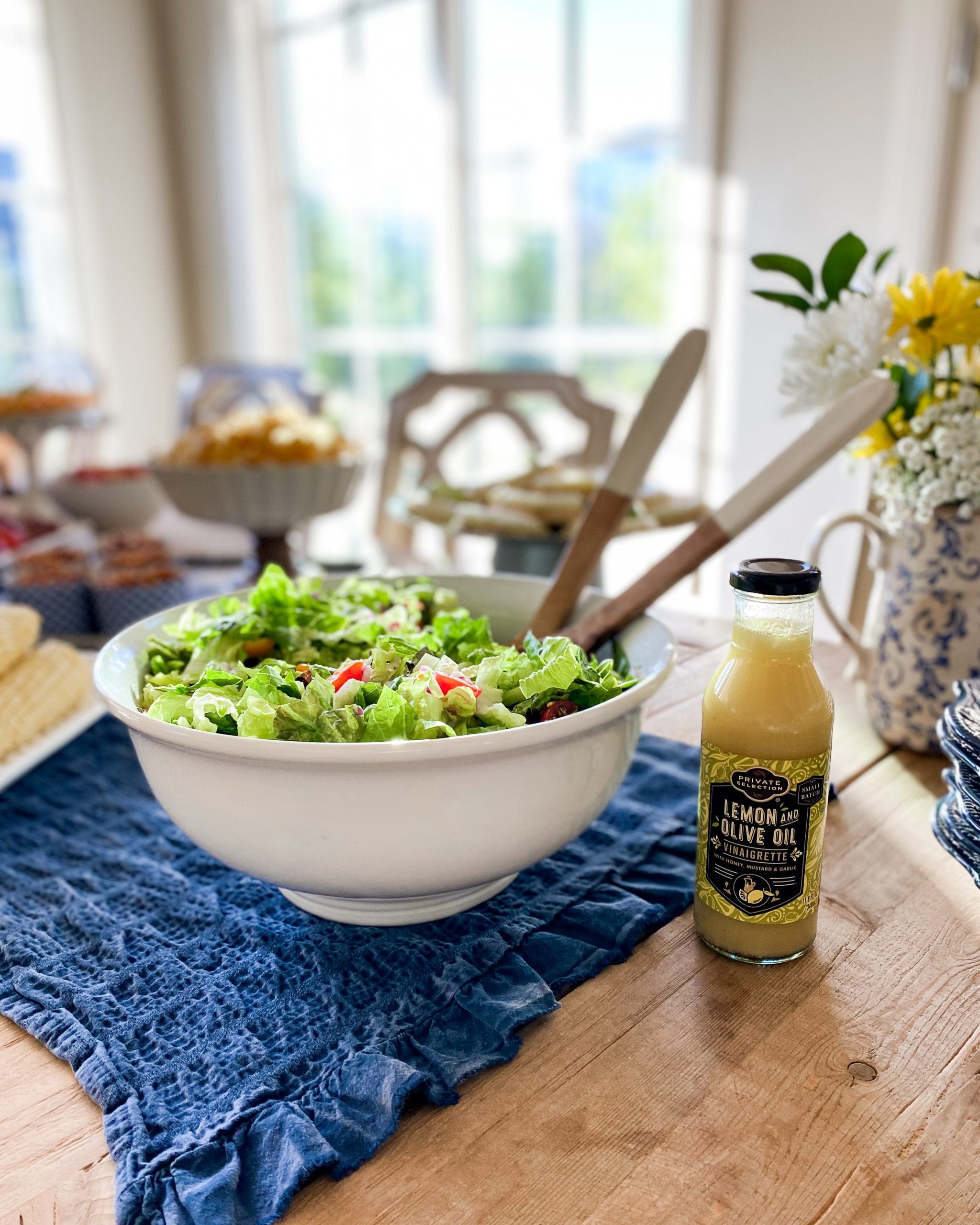 Another thing that I really like is how Fred Meyer makes it so easy to shop. They offer easy pick up and delivery options for you to get all your groceries and supplies in one place. This makes hosting at home so much easier. Man oh man do I wish this had been an option when I had little kids!
I often order my groceries online and do the pick up option. I don't even have to get out of my car! When it's raining in Seattle, which it is often, this is the best thing ever!

Summertime Entertaining Ideas
When it's really hot outside, I like to set up my serving table inside the house where it's cool during the summer months. We don't have a lot of shade in our backyard at our home in Utah and it get's quite warm in our backyard. When I do a barbecue at our home in Washington, we have a fully shaded backyard so it's much easier to set up outdoors. Either way is great, so do whatever is best for your circumstances.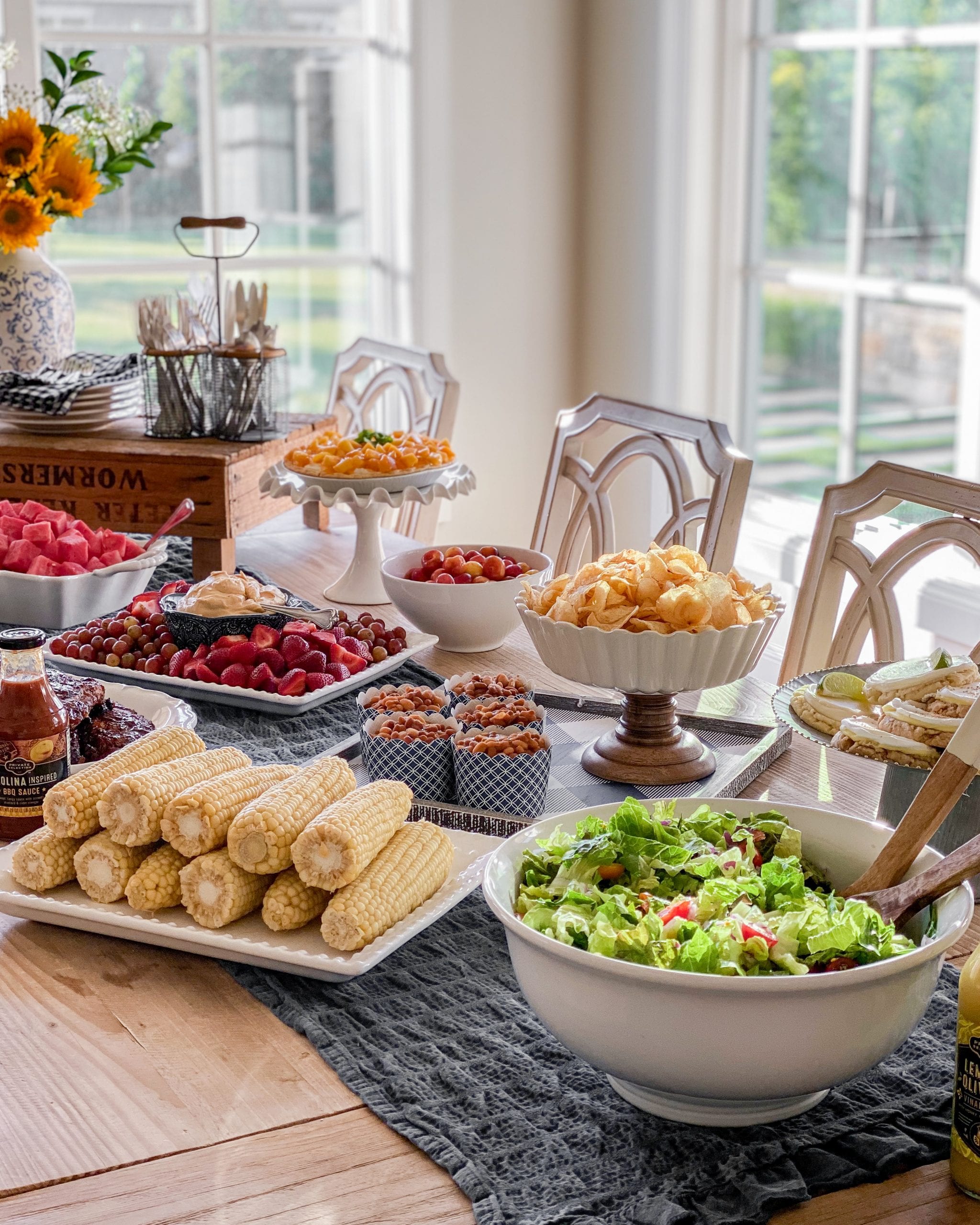 Even though many of our summer plans have been put on hold, we can still gather at home with those closest to us and enjoy the delicious food that is in season. Making home cooked meals and gathering as a family is the perfect way to pass the time and make some great family memories.

As I mentioned above, I like to add flowers in matching vases onto the serving table and create different heights. In this photo here you can see that I used an old wooden crate riser to set the flowers and serving utensils higher on the table.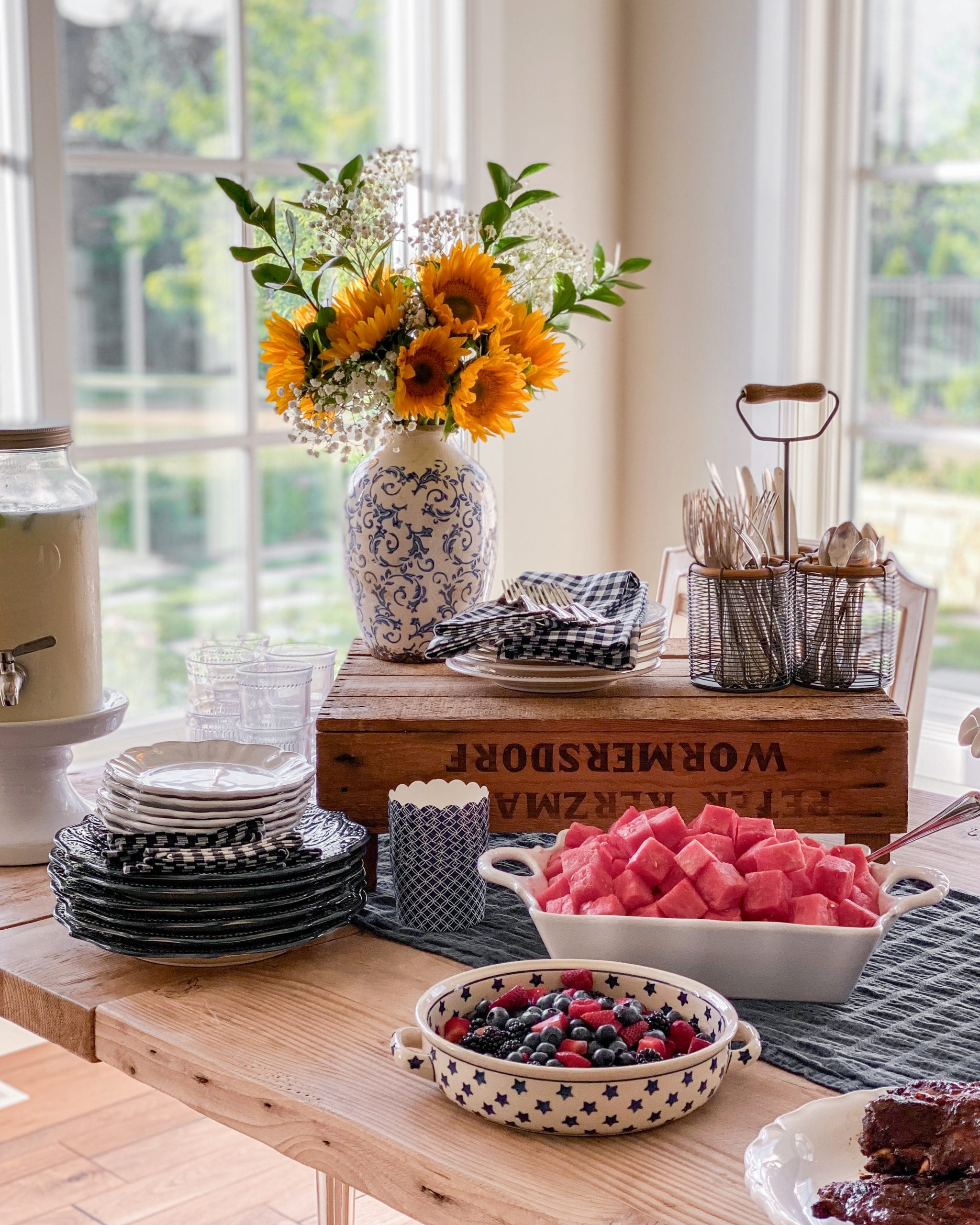 I like to use a decorative utensil caddy for the silverware, matching serving bowls and platters. Another fun way to serve the drinks is in a decorative drink dispenser. Get creative by adding a table runner or table cloth to match.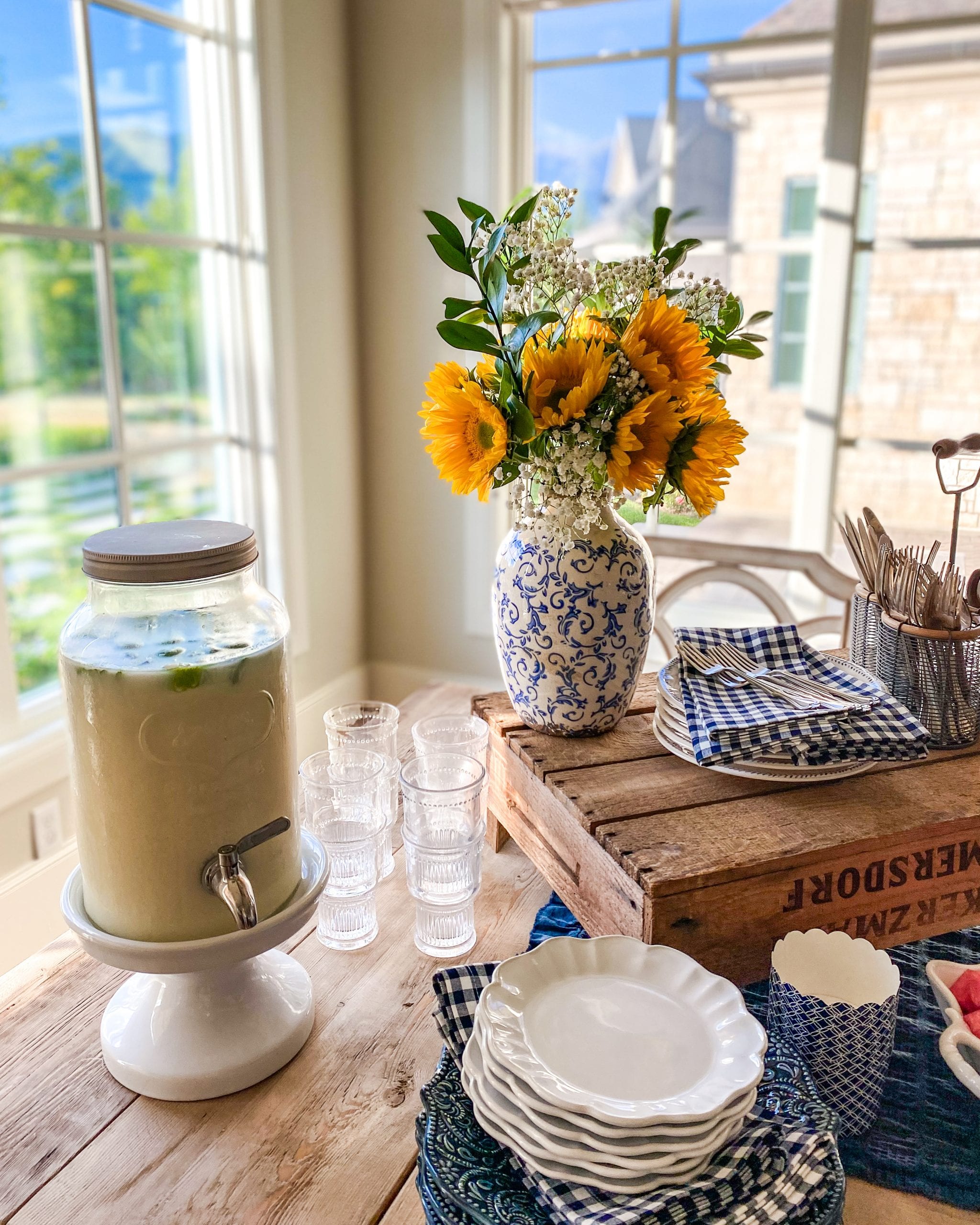 For this set up I used a navy blue table runner down the middle of the table and went with all white and blue serving dishes. The yellow sunflowers added a pop of color.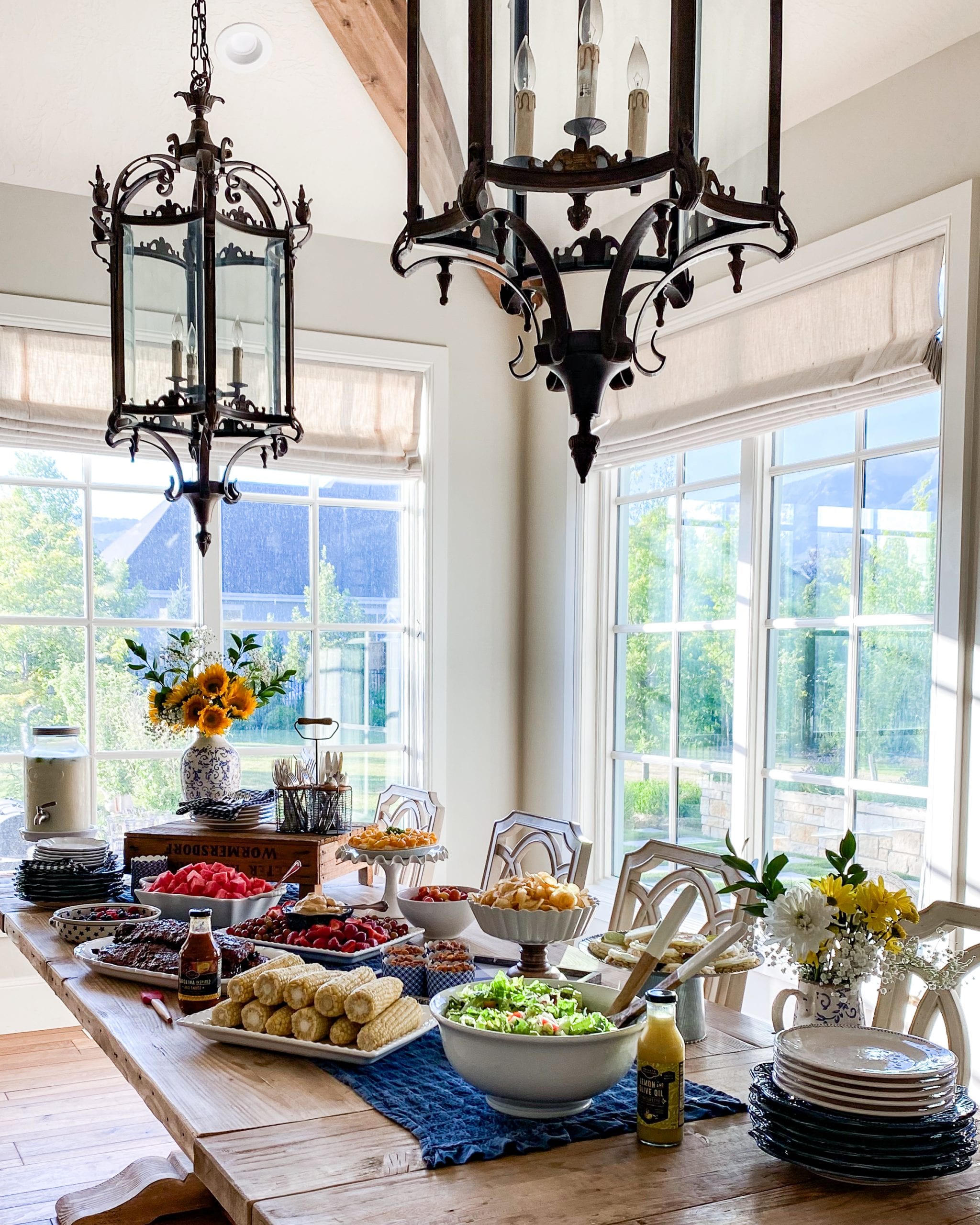 My Favorite Summertime Recipes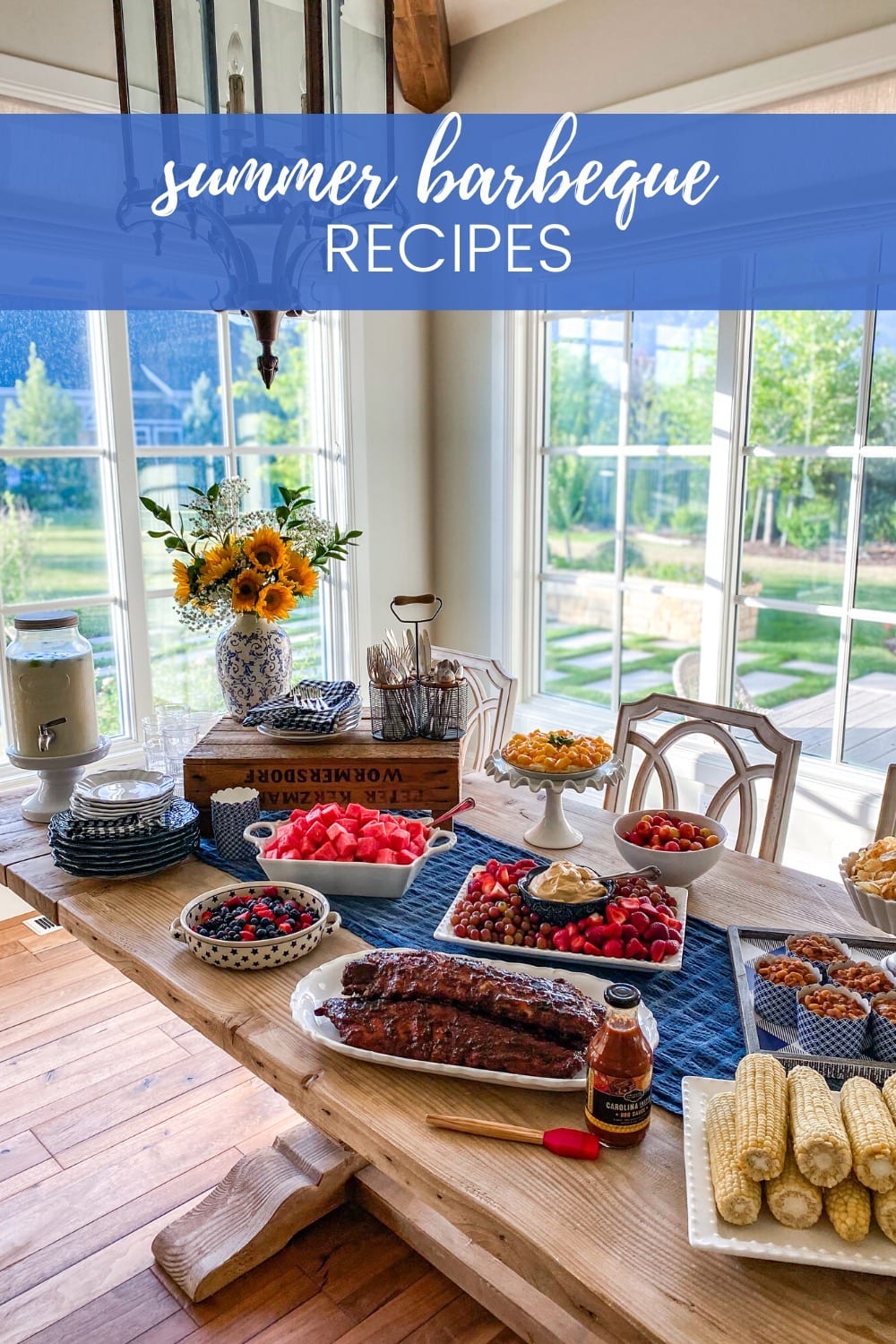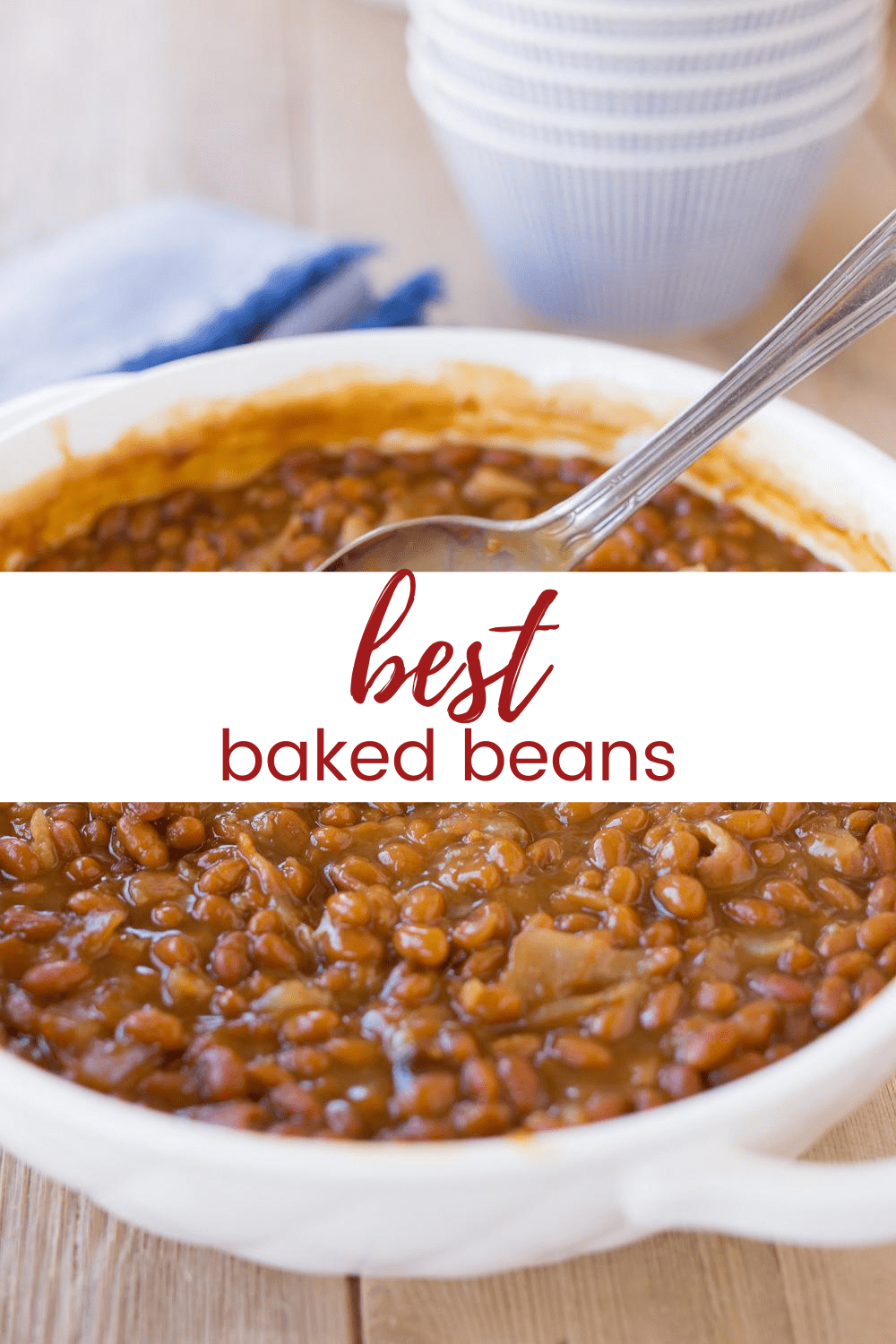 I hope you've enjoyed these summertime barbecue recipes and ideas for how to host a successful barbecue with your friends and family. Most importantly, it's the good times we share over a delicious meal is what matters and what we end up remembering. Start some of your own family traditions and get creative! There's nothing more fun than gathering together and celebrating this great time of year.
XOXO,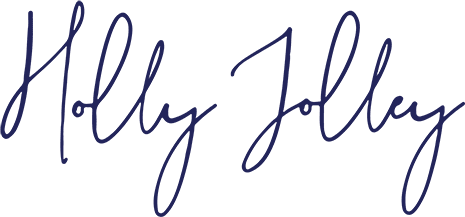 To see more of the online ordering, pick up and other information, go to www.fredmeyer.com