The Best Baked Beans Recipe
This recipe for the best baked beans always turns out amazing and is so easy to make. The best part about it is that its made it in the microwave and you don't have to heat up your house in the middle of summer. This is why it's the best baked beans recipe you'll ever try and it's delicious too!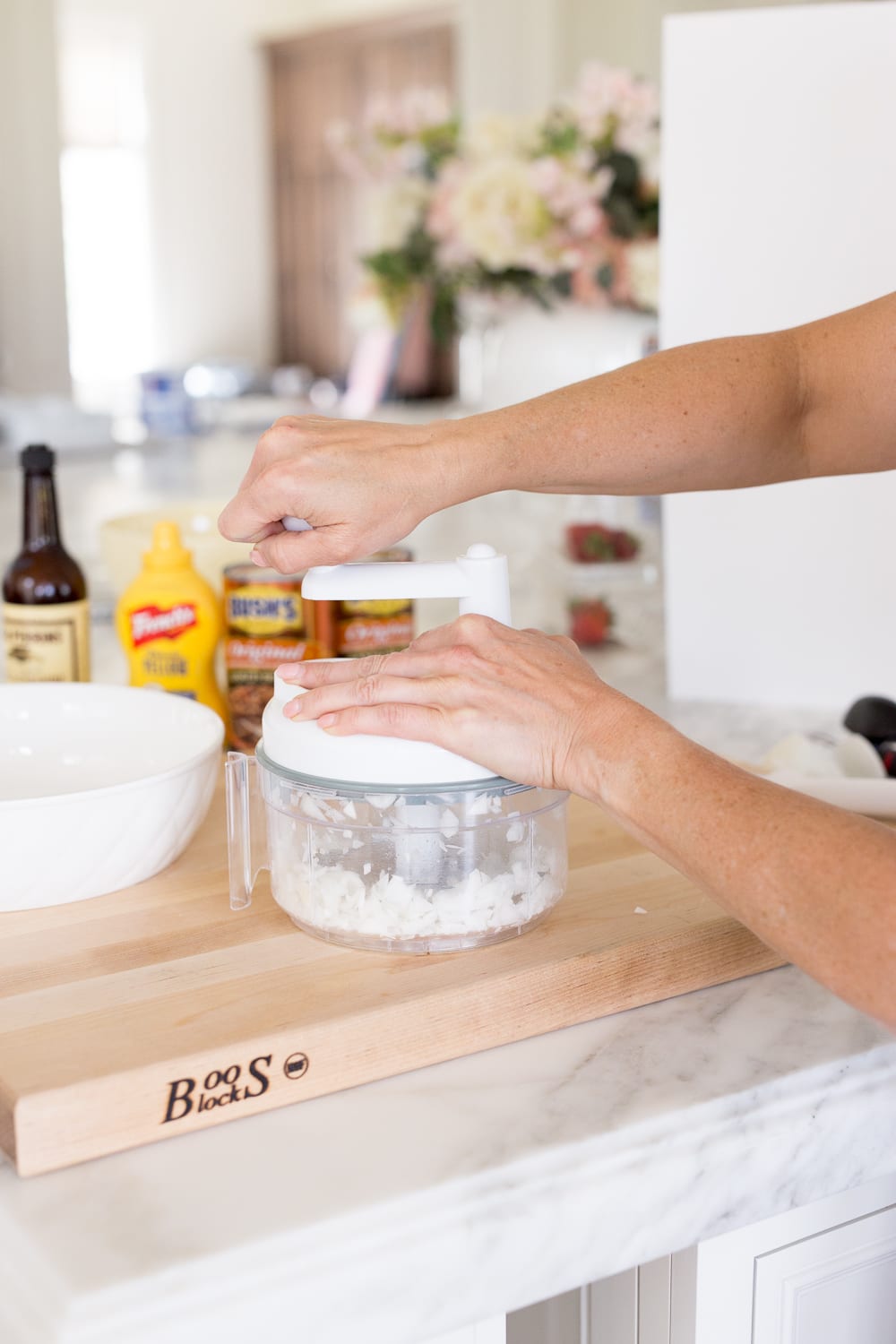 My Favorite Kitchen Tool
This recipe has onions in it and I detest chopping them up so that's why I love this chopper so much. You never have to deal with watering eyes and it's so fast and easy. This is truly my favorite kitchen tool and it doesn't take up a ton of space and goes right into the dishwasher! Just quarter your onion, drop it into the chopper and turn the crank a handful of times. Thats it! The onions are all uniform in size too and depending on how many times you turn the crank, they can be smaller sized pieces or larger.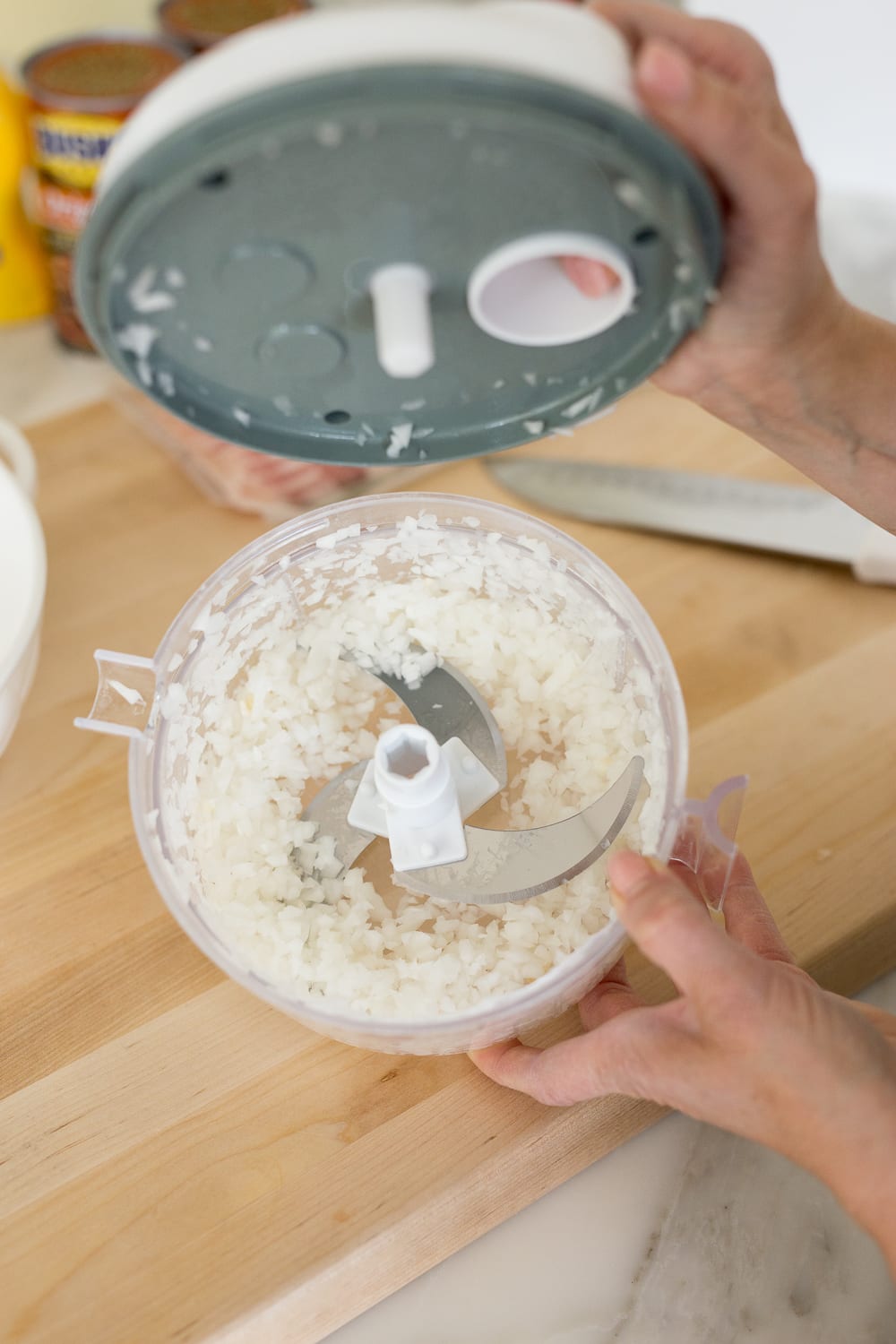 This is also a one pot side dish! Just dump all the ingredients into a microwave safe bowl and stir. Then pop it in the microwave. This is so easy!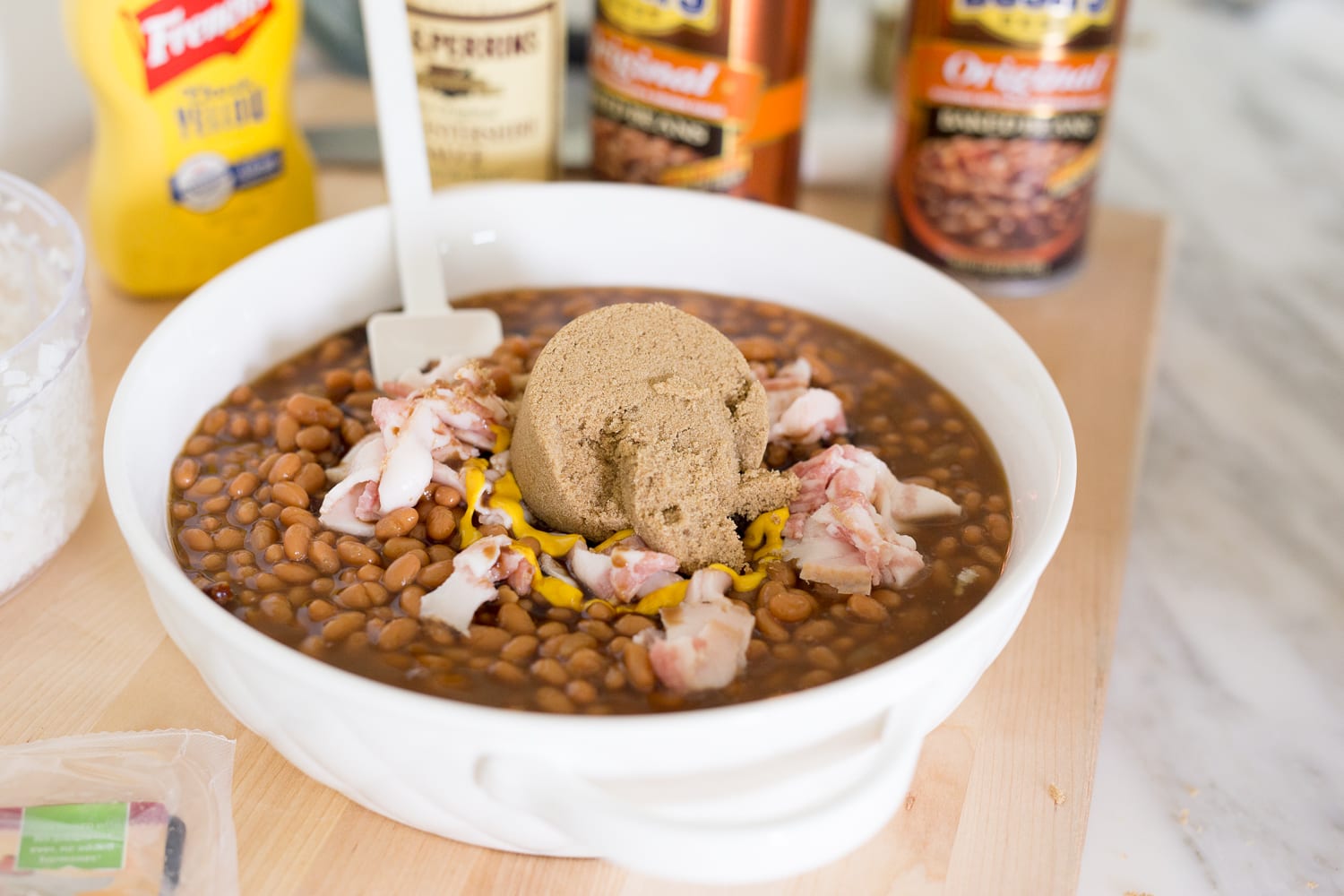 You can add already cooked bacon too if you like. Here I used uncooked bacon and just cut it into small pieces.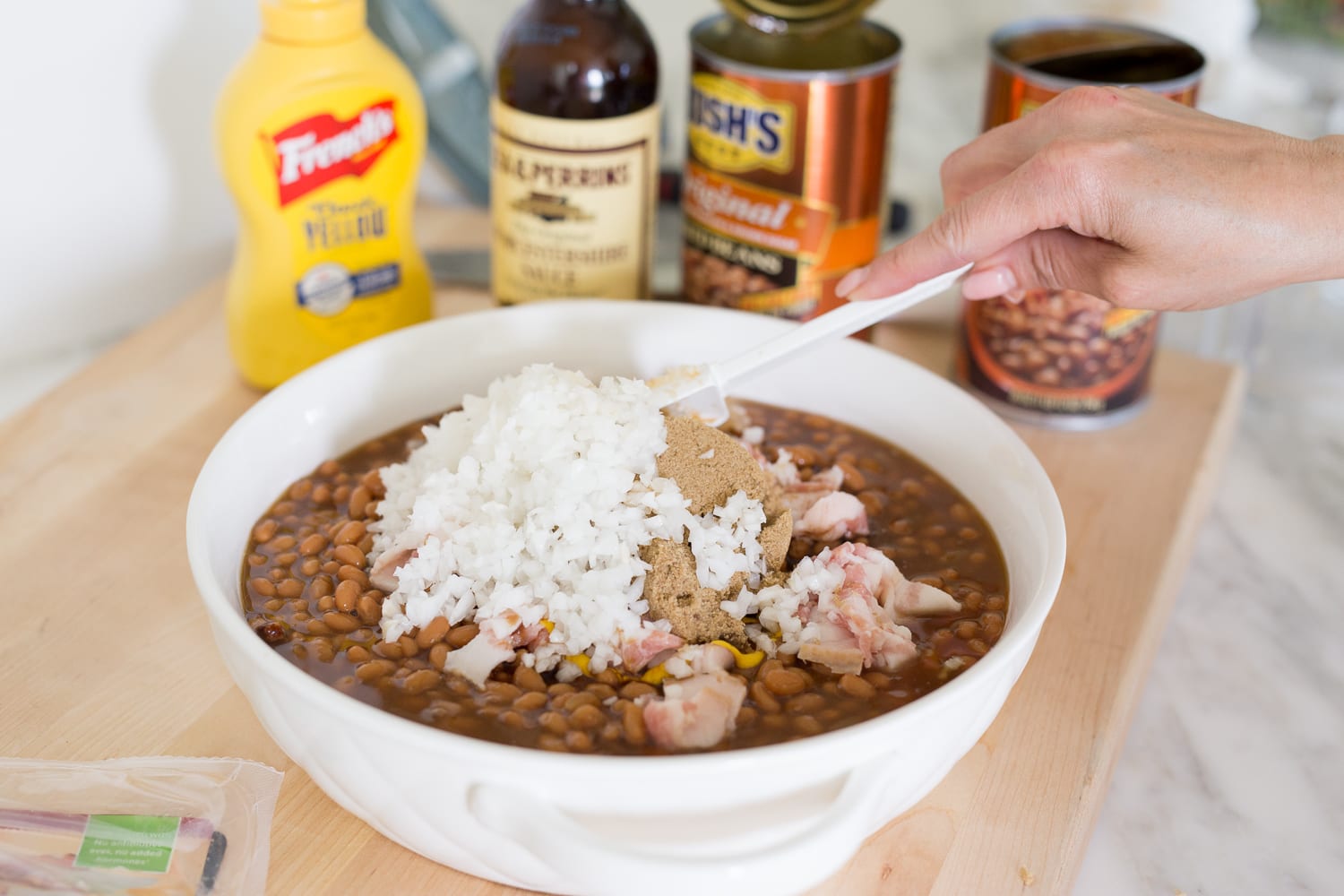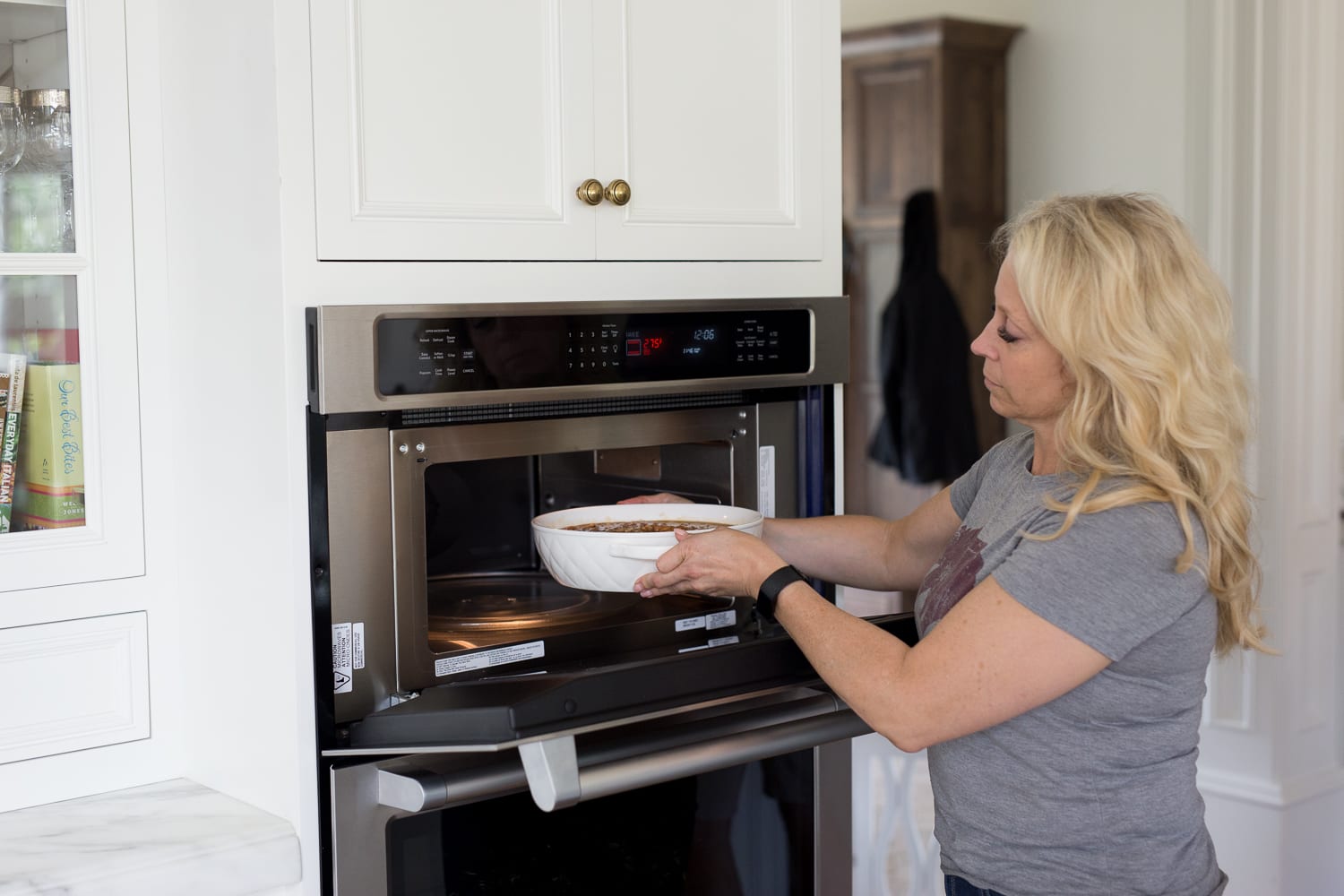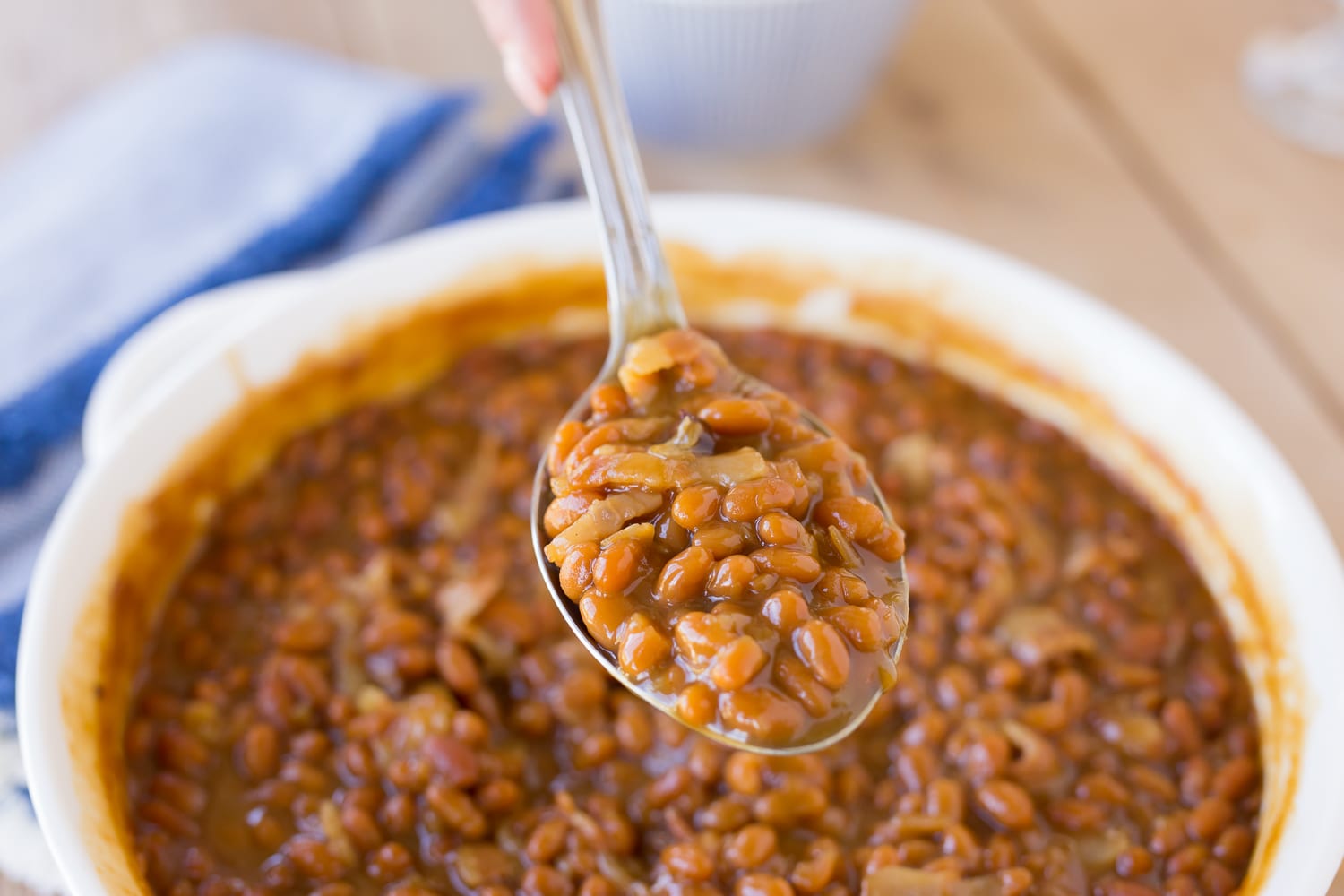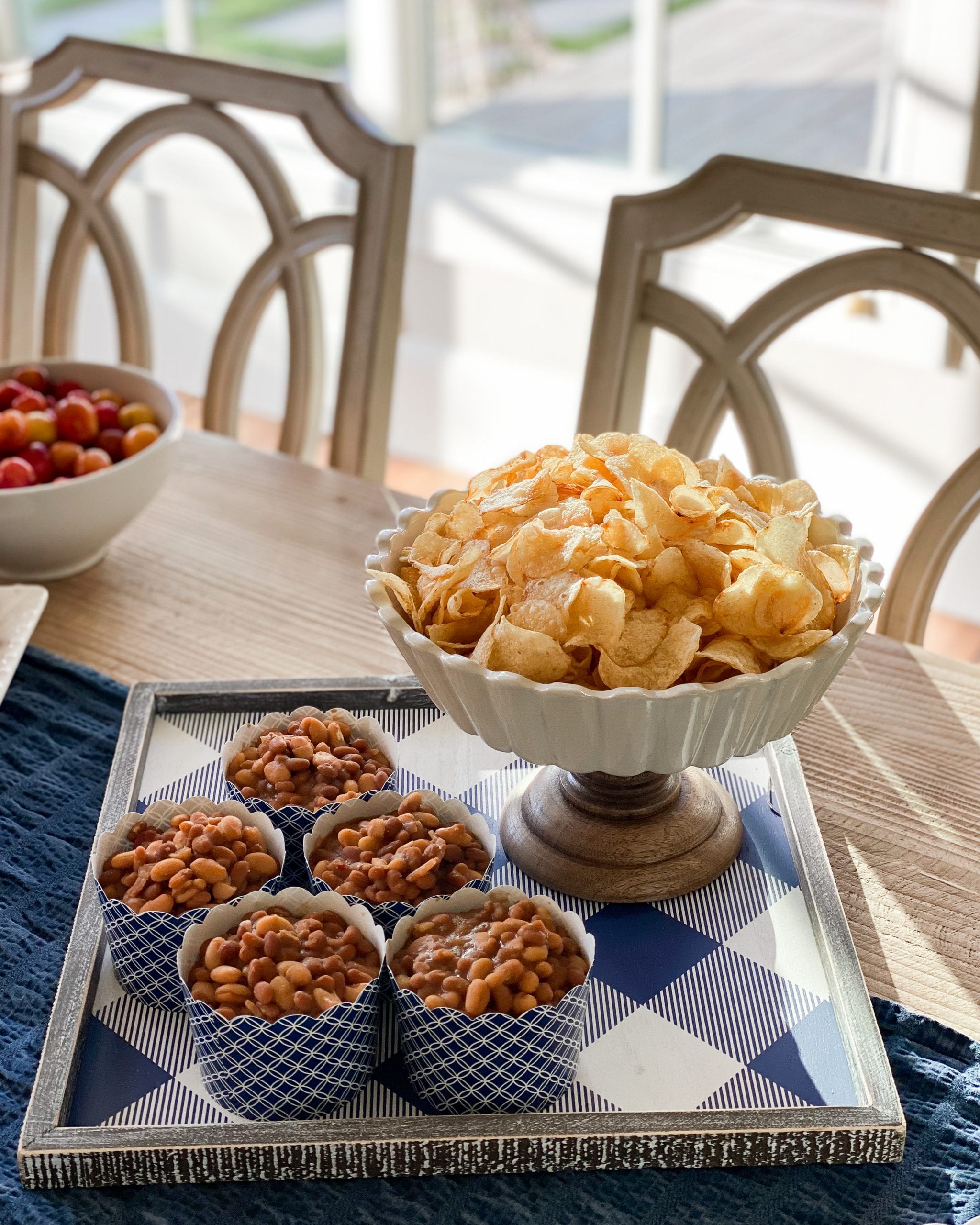 I don't know why, but for some reason we always eat baked beans with potato chips! It's like chips and salsa! It's a match made in heaven. Try it sometime!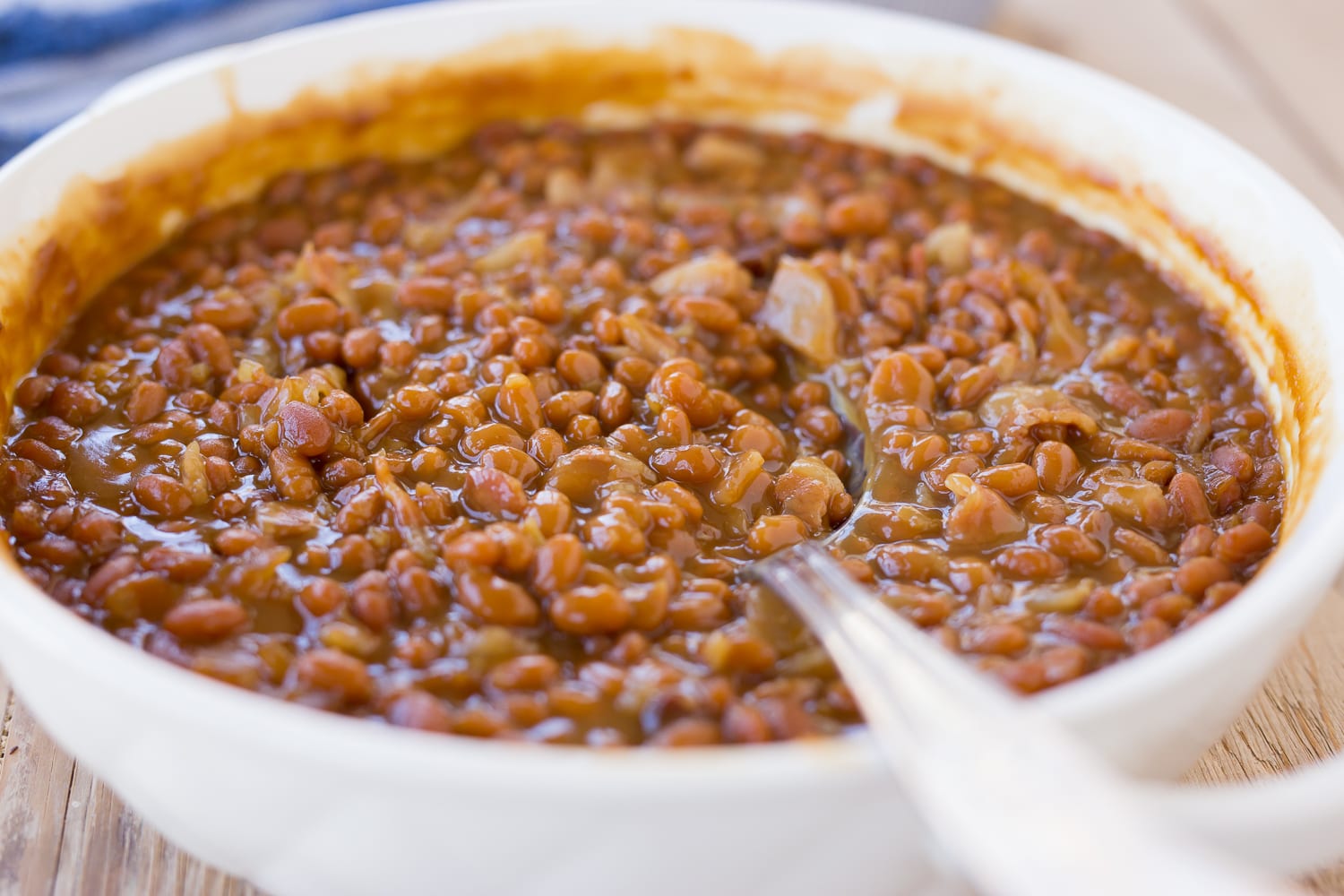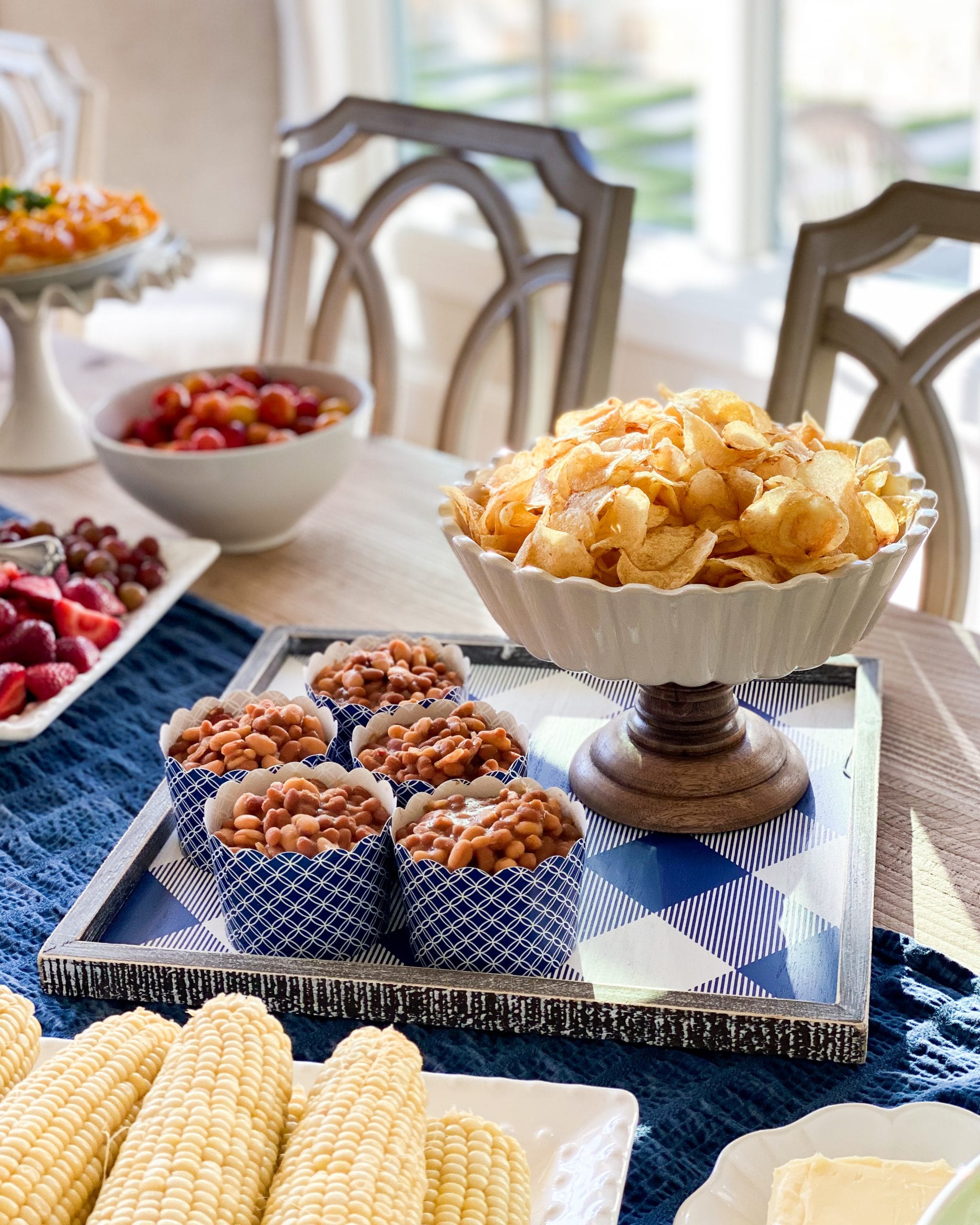 Another fun thing I like to use is little paper or plastic serving cups. Baked beans tend to run all over your plate so this keeps them in one place and you can set the cup right on your plate! It's also cute serving them up this way!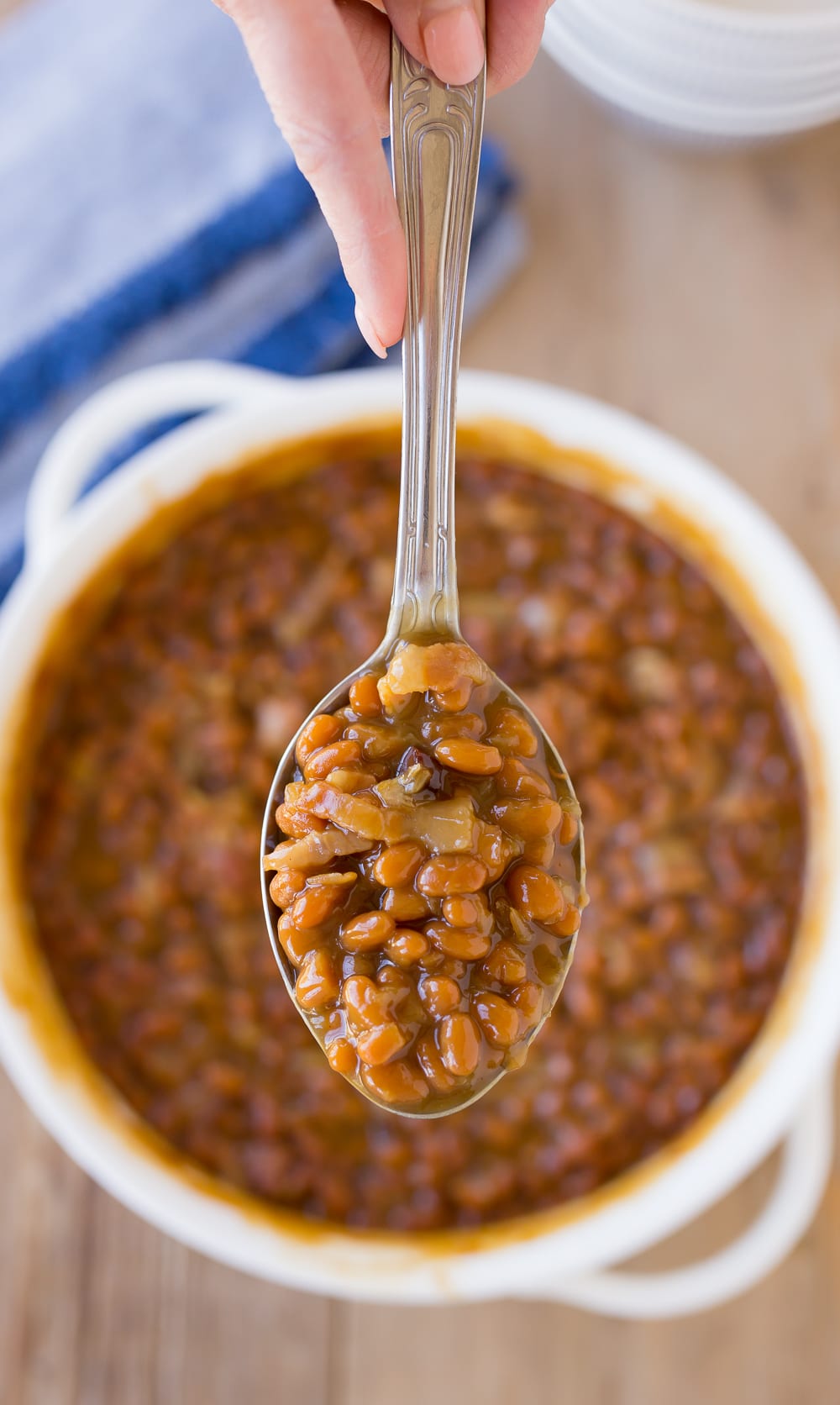 I like that this recipe is a little sweet!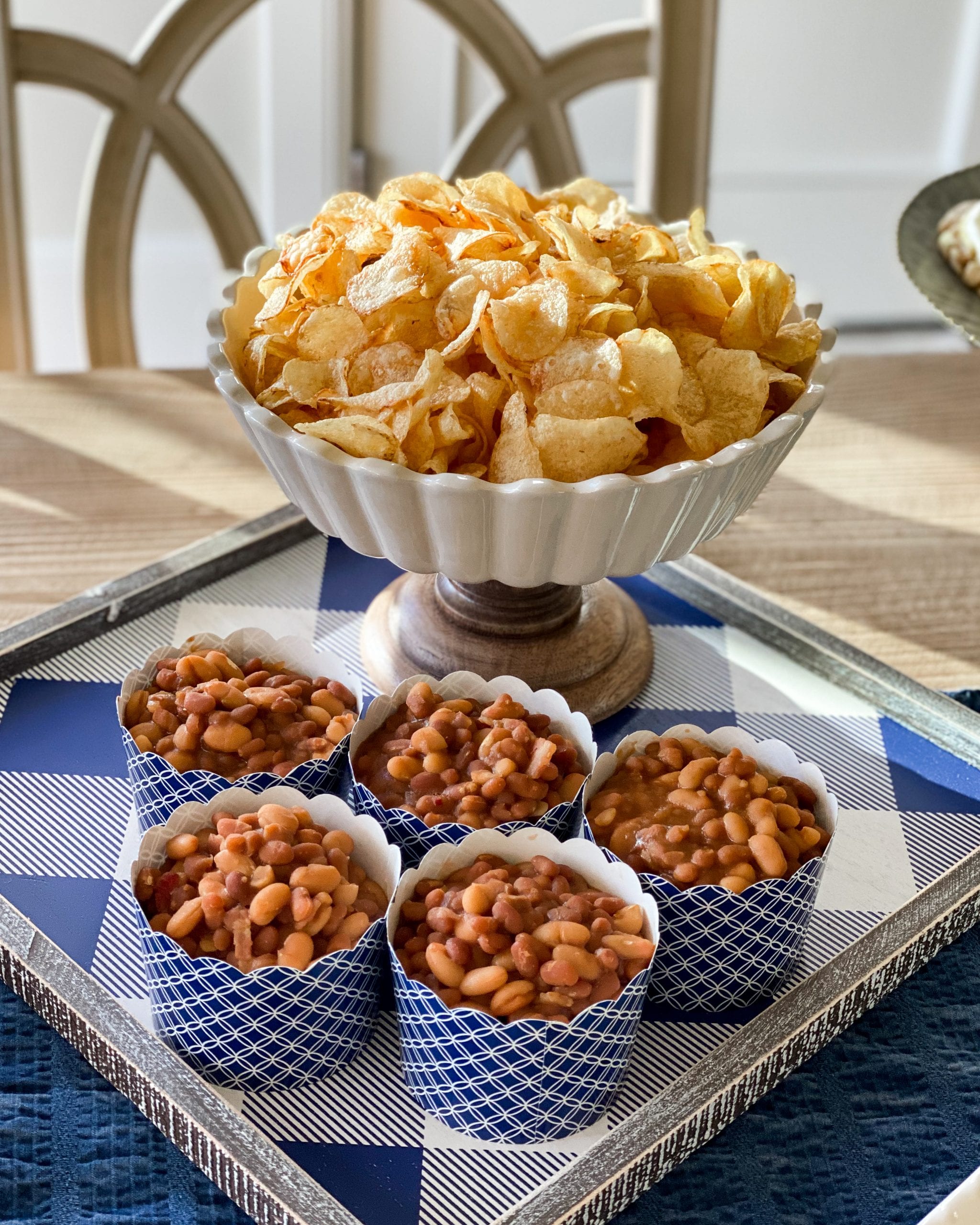 The Best Baked Beans Recipe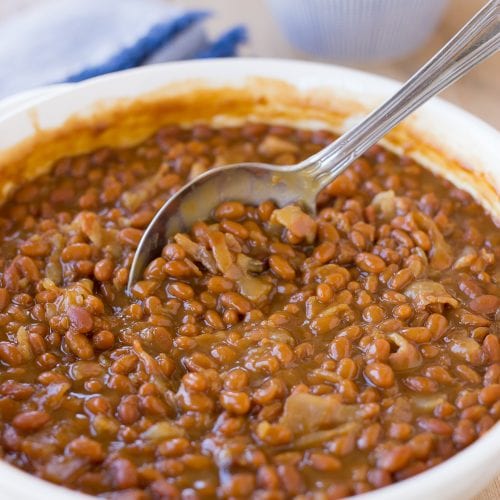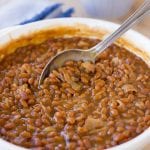 The Best Baked Beans Recipe
This is a delicious baked beans recipe that is super easy to make and is "baked" in the microwave so you don't have to heat up your house using your the oven in the middle of summer!
Ingredients
4

slices

bacon

cooked or uncooked is fine

¾

cup

finely chopped white or yellow onions

1½

tbsp

worcestershire sauce

⅔

cup

brown sugar

4

16 oz cans

pork and beans or canned baked beans

(I like Van De Kamps or Bushs regular baked beans. Two 28 oz cans work just the same.)

1

tsp

yellow mustard
Instructions
Put the beans, chopped onions, bacon, worestershire sauce, brown sugar, and yellow mustard in a microwave safe, medium sized bowl and stir until well combined.

Put the bowl in the microwave and turn on for 10 minutes at high power. Stir and reset the microwave for another 5 minutes.

Repeat for 5 minutes 3 more times so that the beans have been in for approximately 30 minutes. Make sure to stir after each 5 or 10 minute increment in the microwave.

You can bake them as well for 30-40 minutes in a 350° degree oven if you like.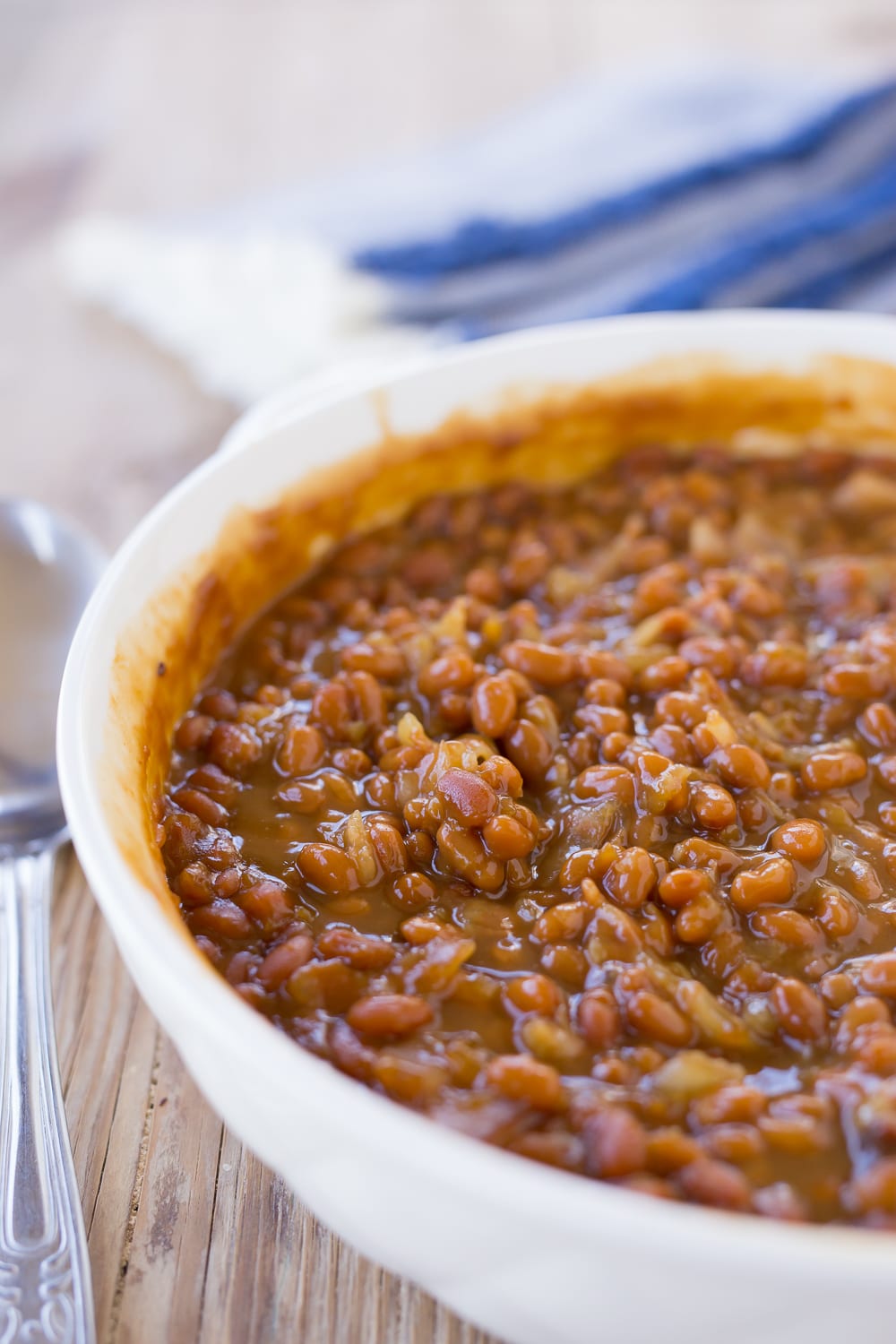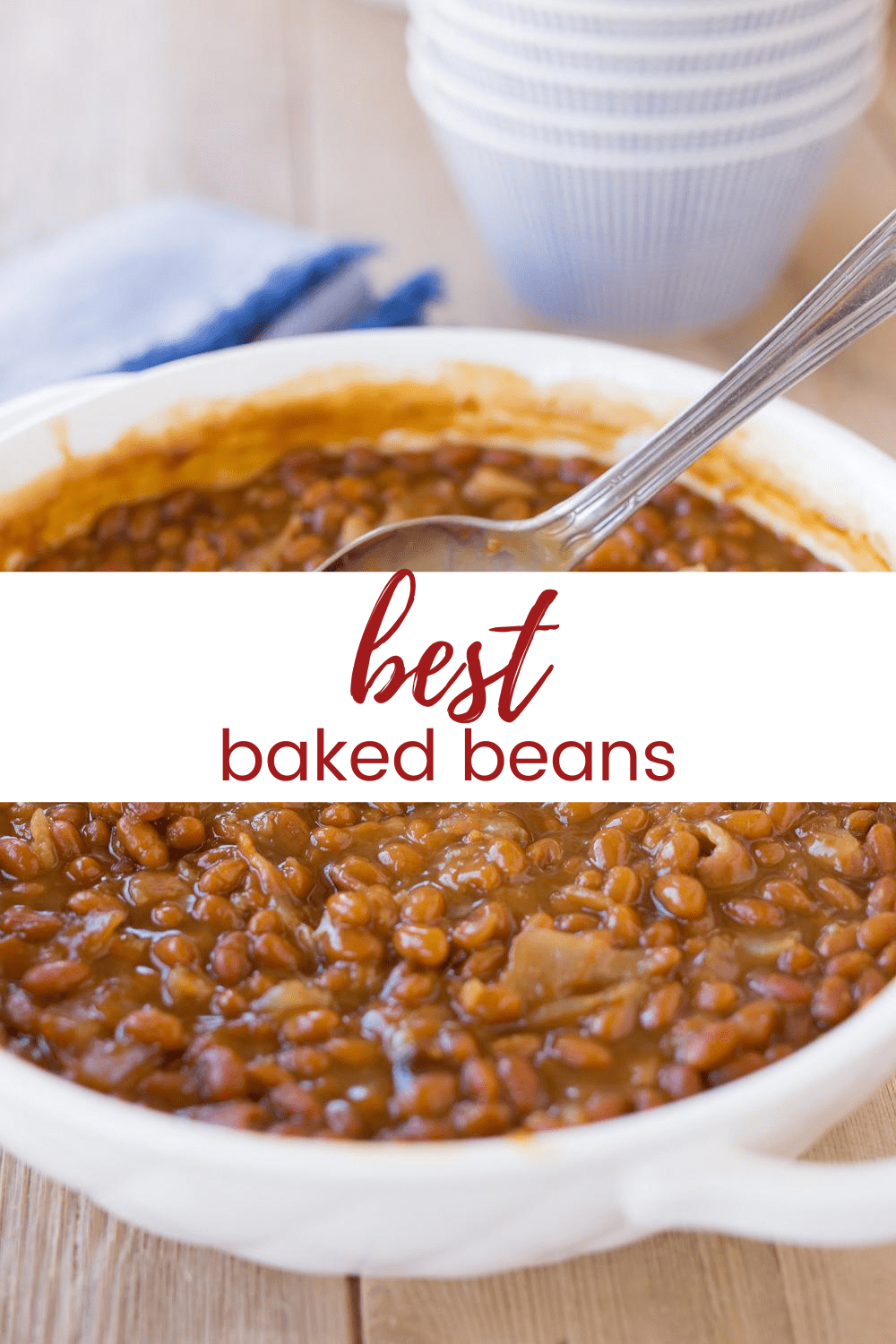 I hope you give this yummy recipe a try! It's so easy and is sure to please a crowd at your next summertime barbecue!
Enjoy!
XOXO,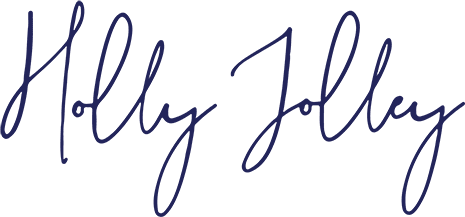 Sources Linked Below