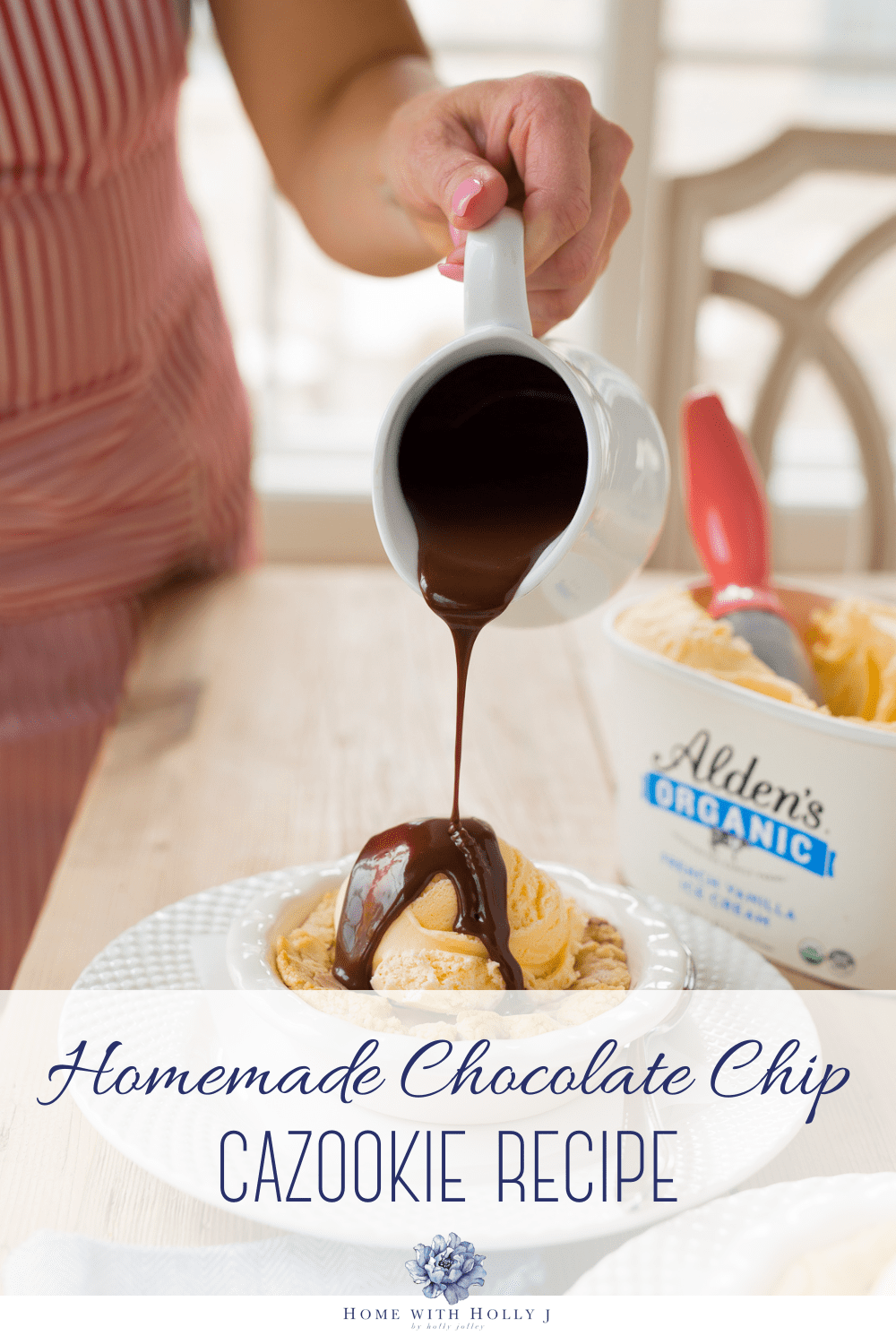 Create a delicious treat your family will love with this homemade milk chocolate chip cazookie recipe.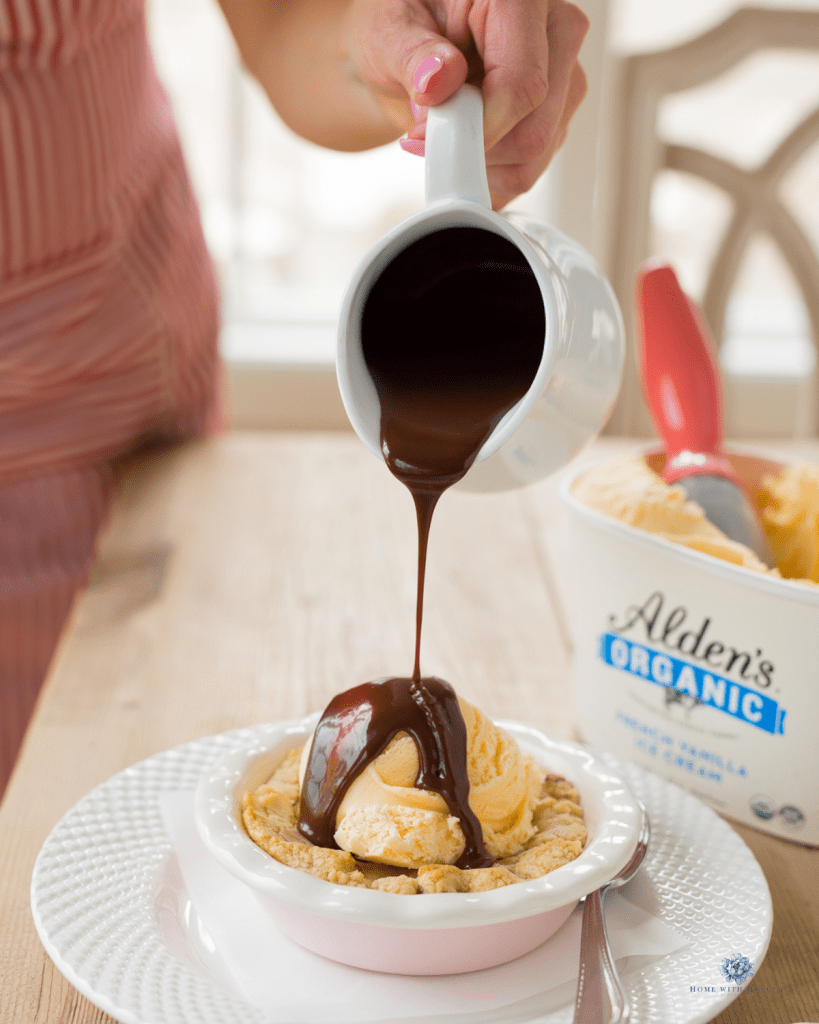 Table of contents
Homemade Milk Chocolate Chip Cazookie Recipe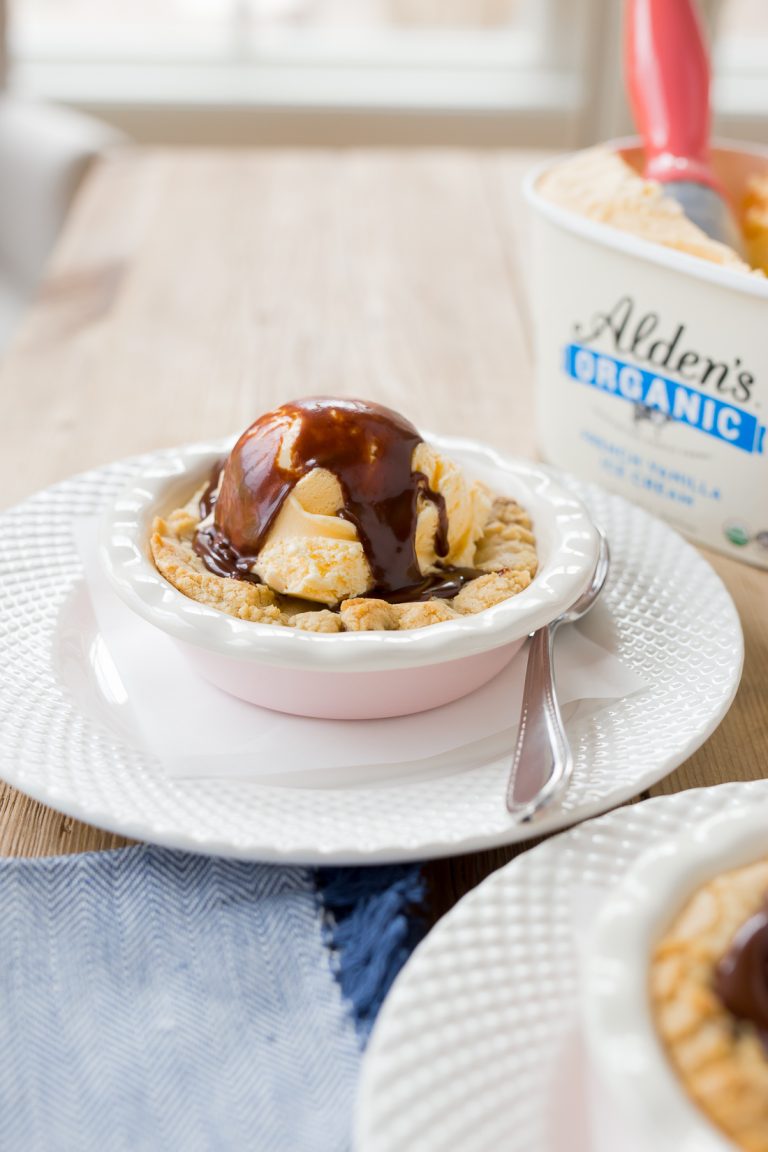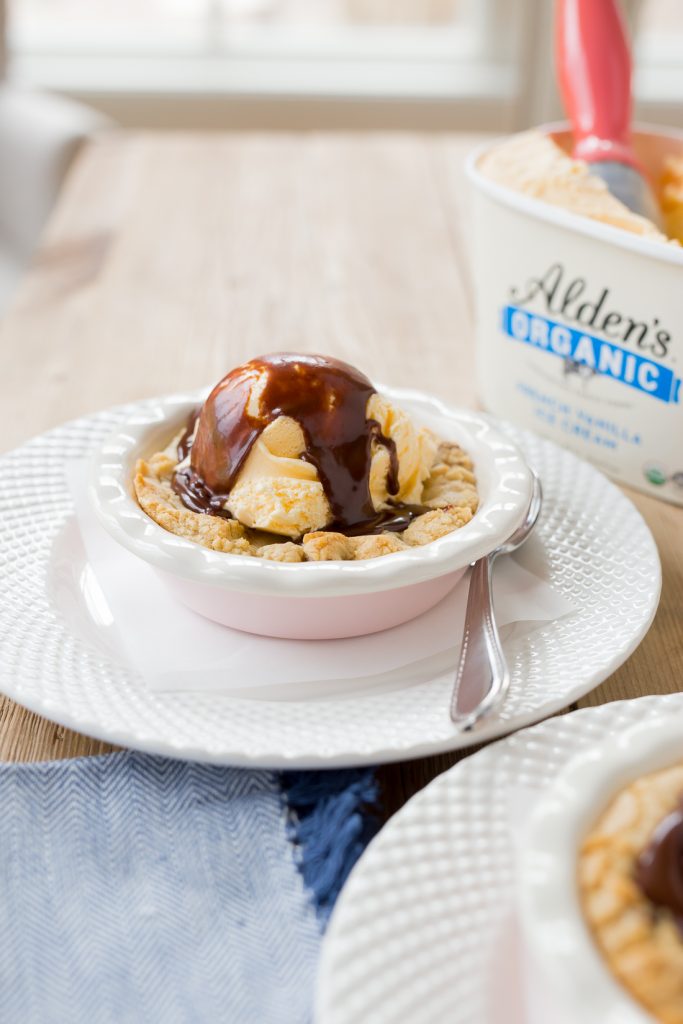 Today I'm sharing one of my families favorite recipes. My Homemade Milk Chocolate Chip Cazookie.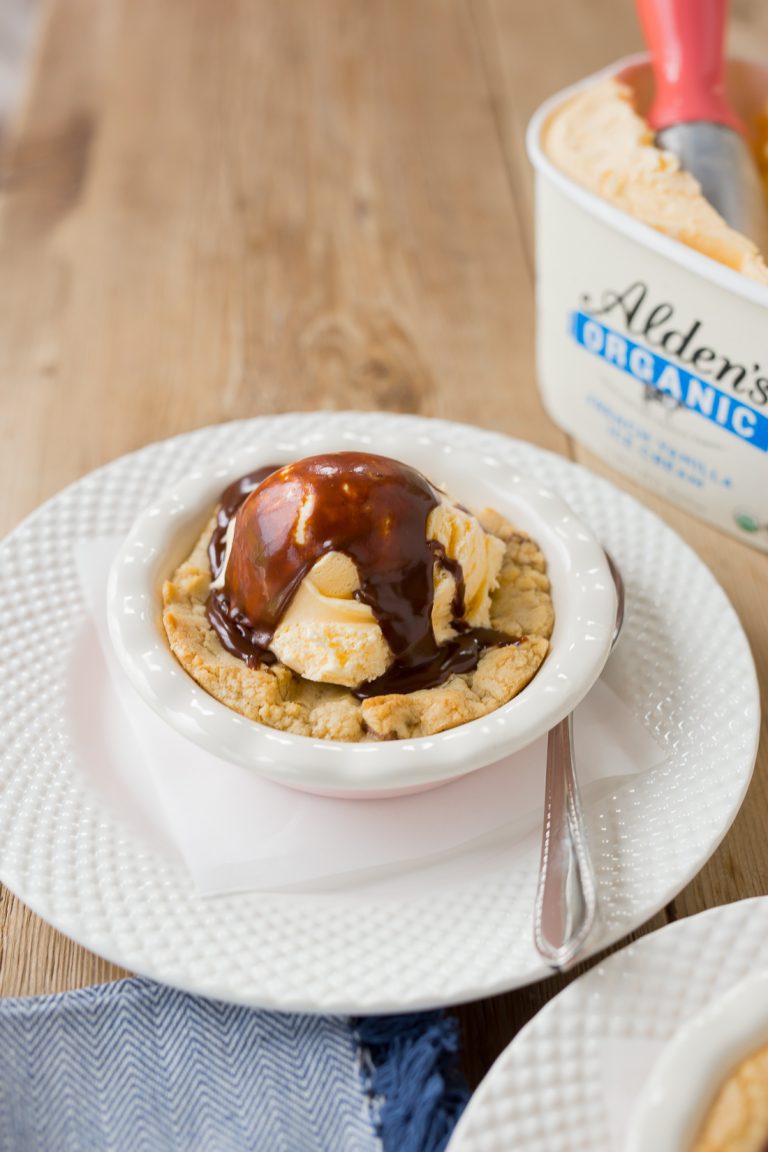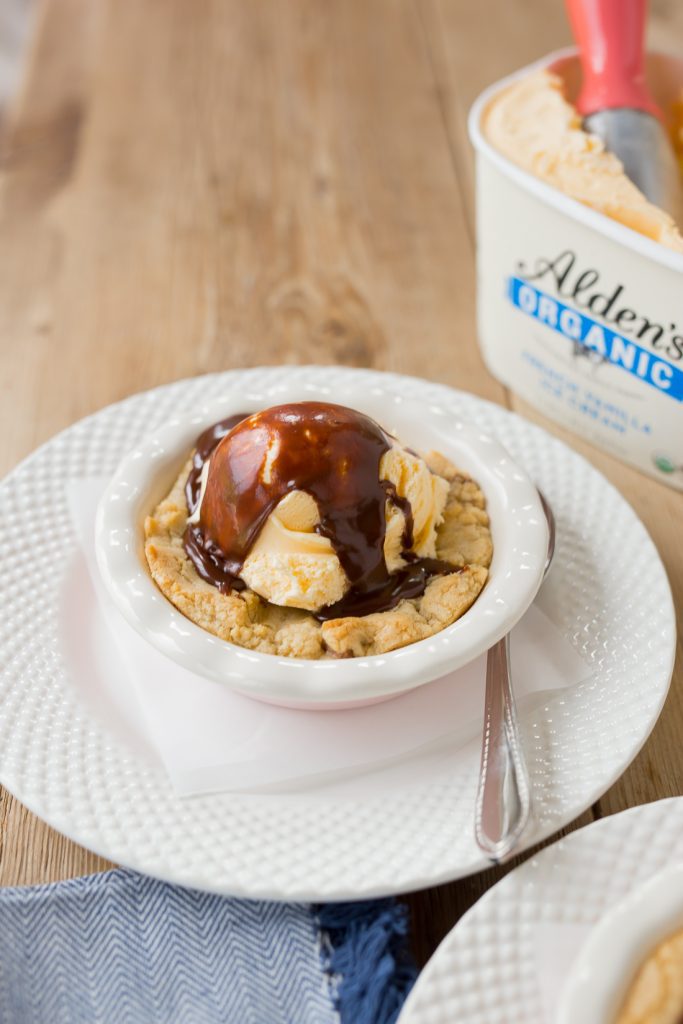 What is a Cazookie?
What is a Cazookie? It's a cookie that's baked in a small pie dish or cake pan, served warm, then topped with vanilla ice cream and chocolate syrup. You can use any type of cookie or ice cream of course, but this one is our favorite.
I used to make these for my kids on their birthdays or an after school snack. You can always just make milk chocolate chips cookies from this recipe but baking them in a small pie dish and adding the ice cream turns them into a cazookie and it becomes an extra special treat. Who doesn't love a warm cookie and ice cream drizzled with hot fudge?!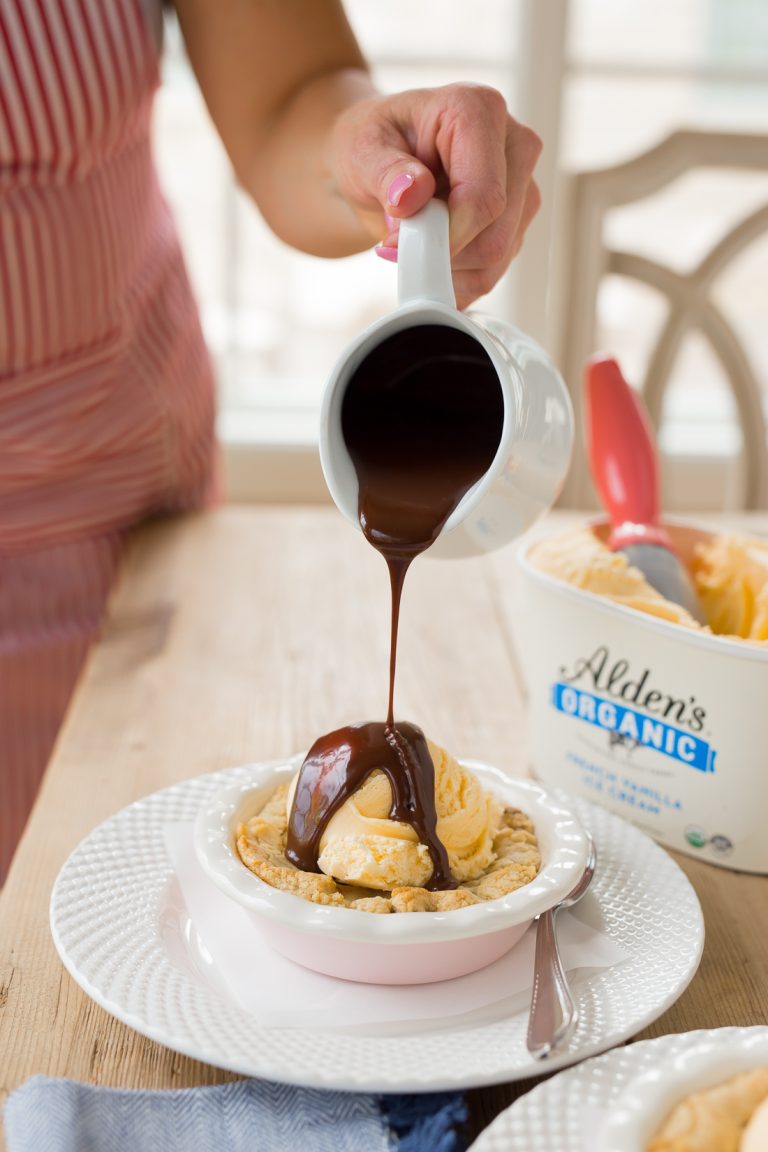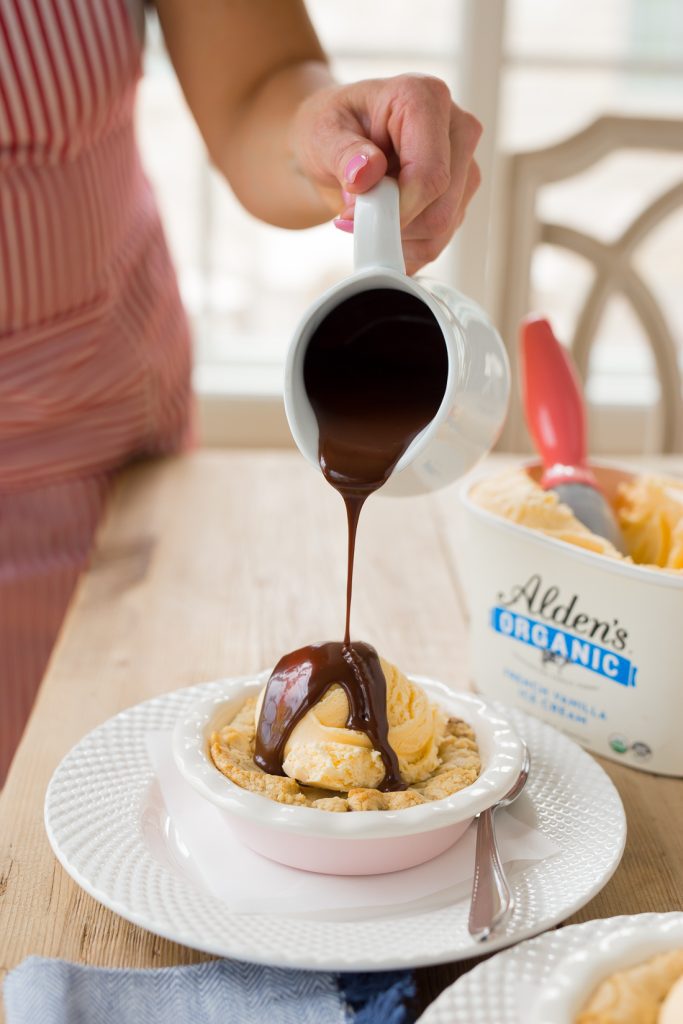 I shared this on my Instagram as a reel. You can see the video here: Milk Chocolate Chip Cazookie Recipe
Recipe Notes
I start by making my homemade chocolate chip cookie dough recipe. I prefer to use milk chocolate chips but you can use semi-sweet too! Whatever you like better.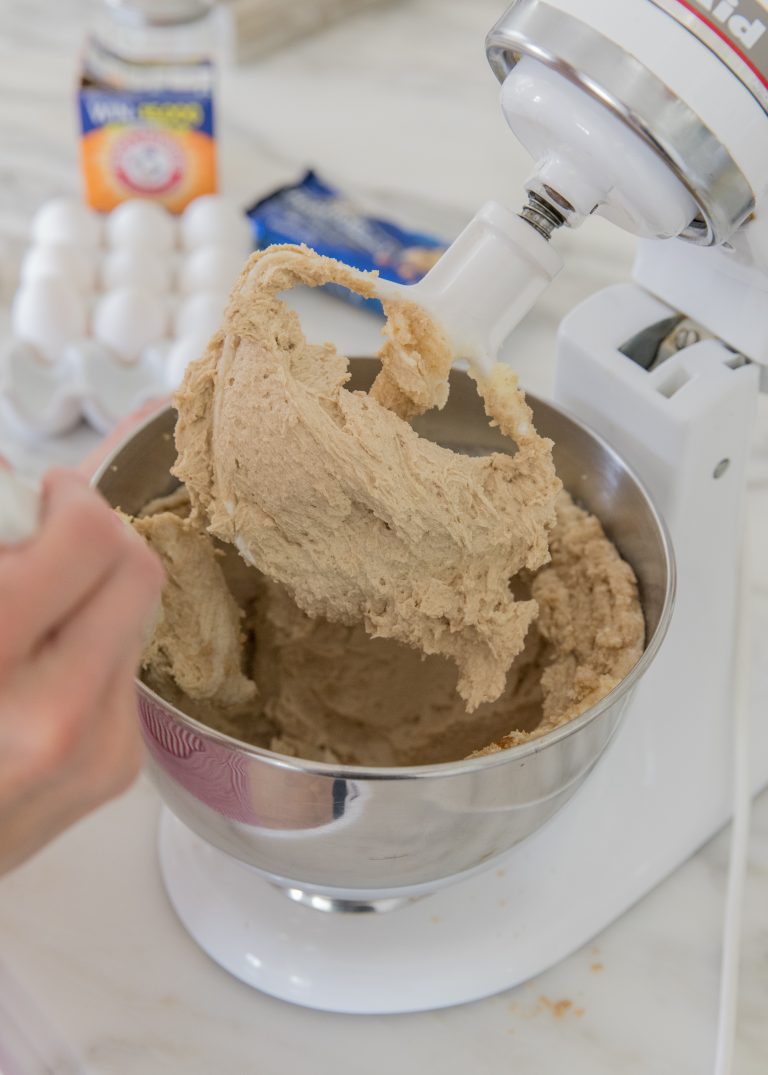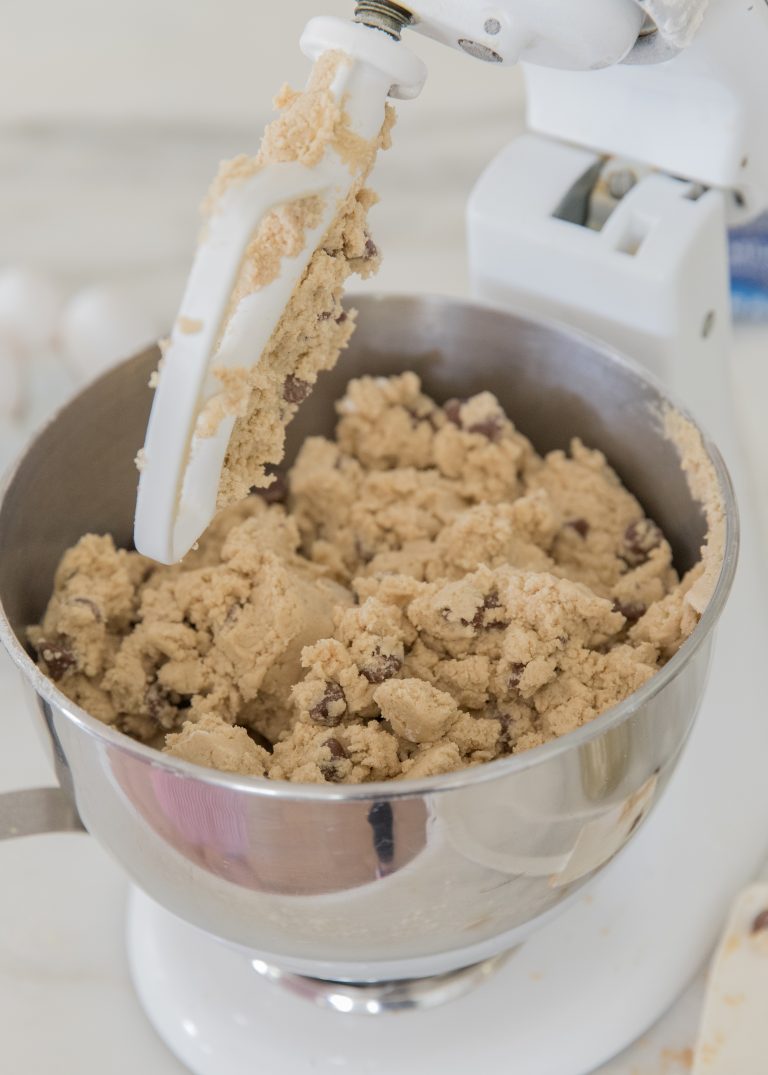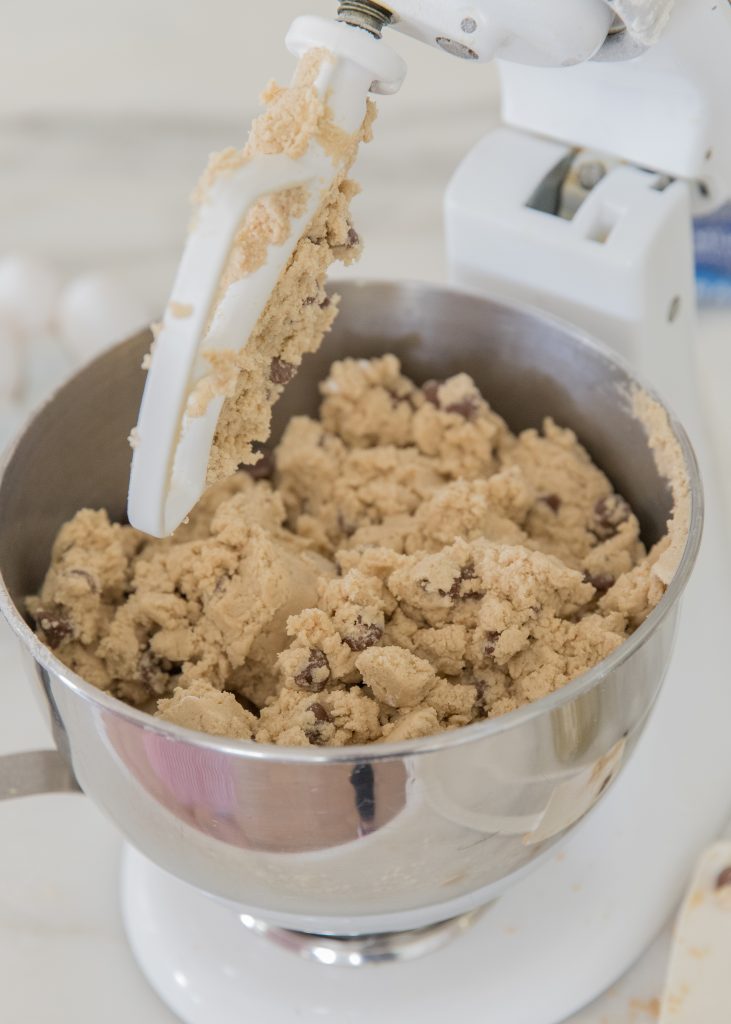 You could also use a small cake pan or any type of small baking dish that is oven safe.
Then I take a few scoops of the dough and add it to a mini pie dish and press it into the dish.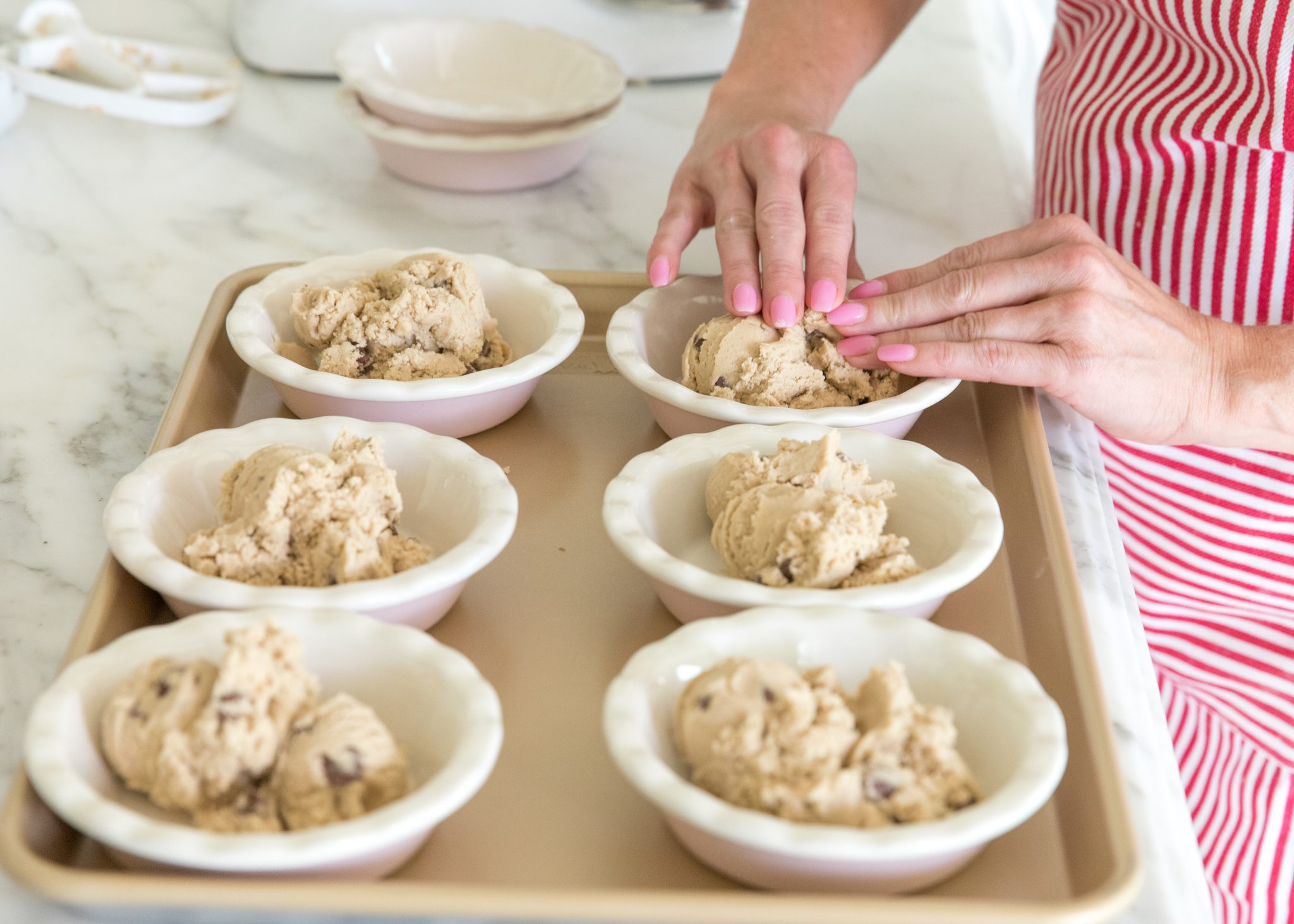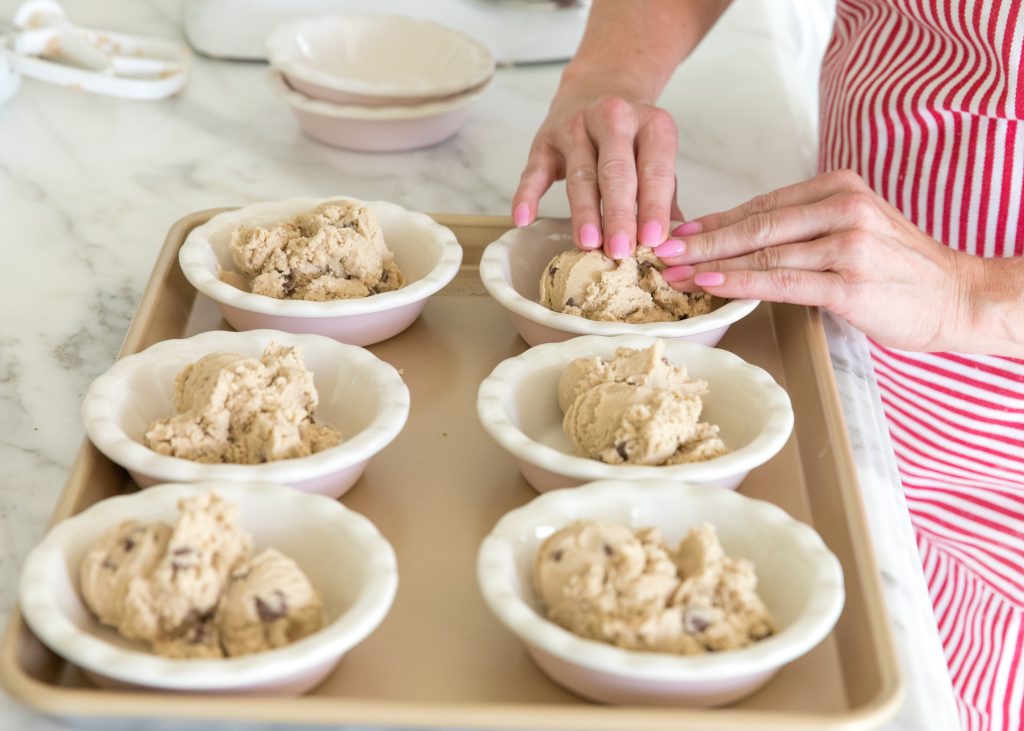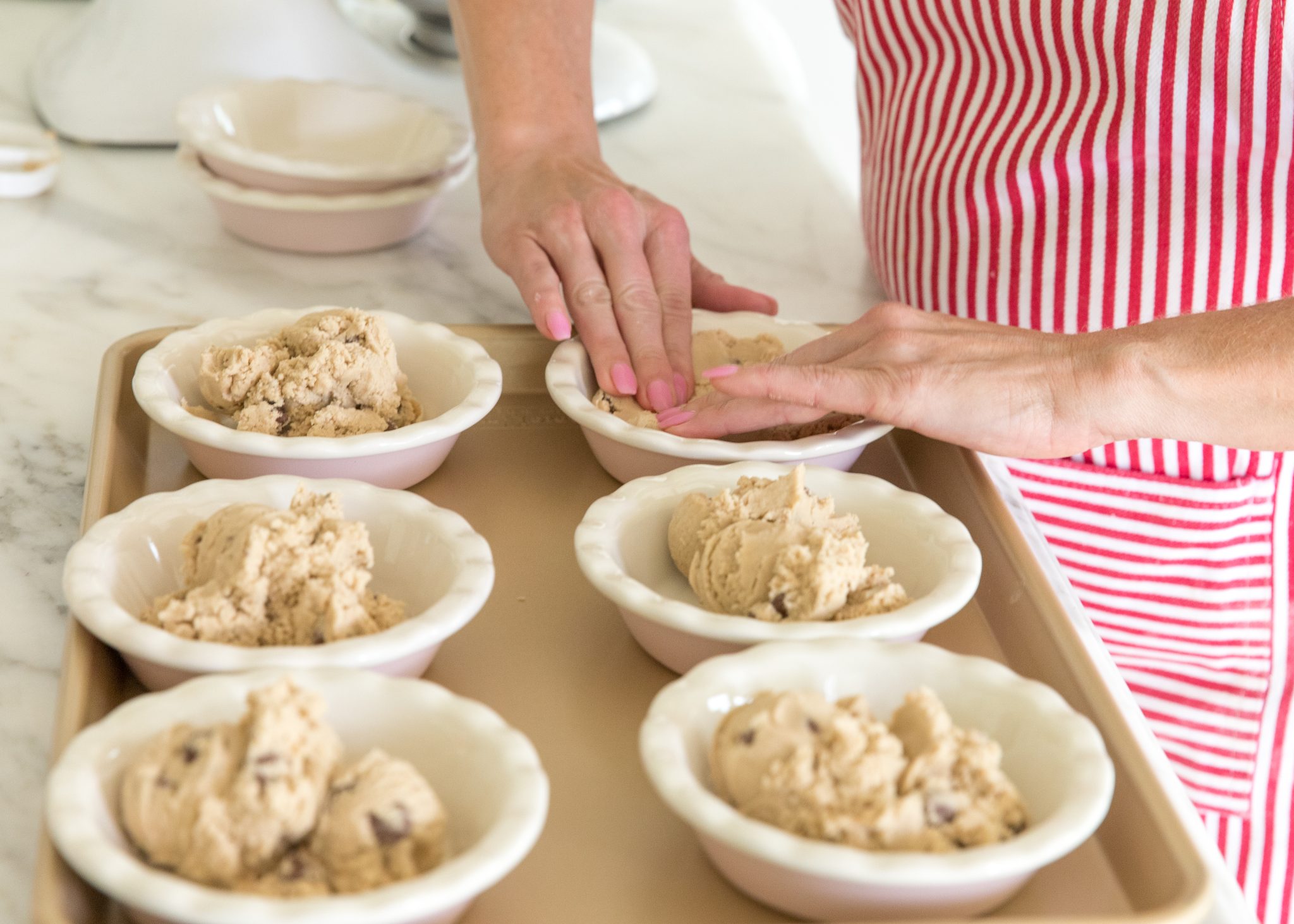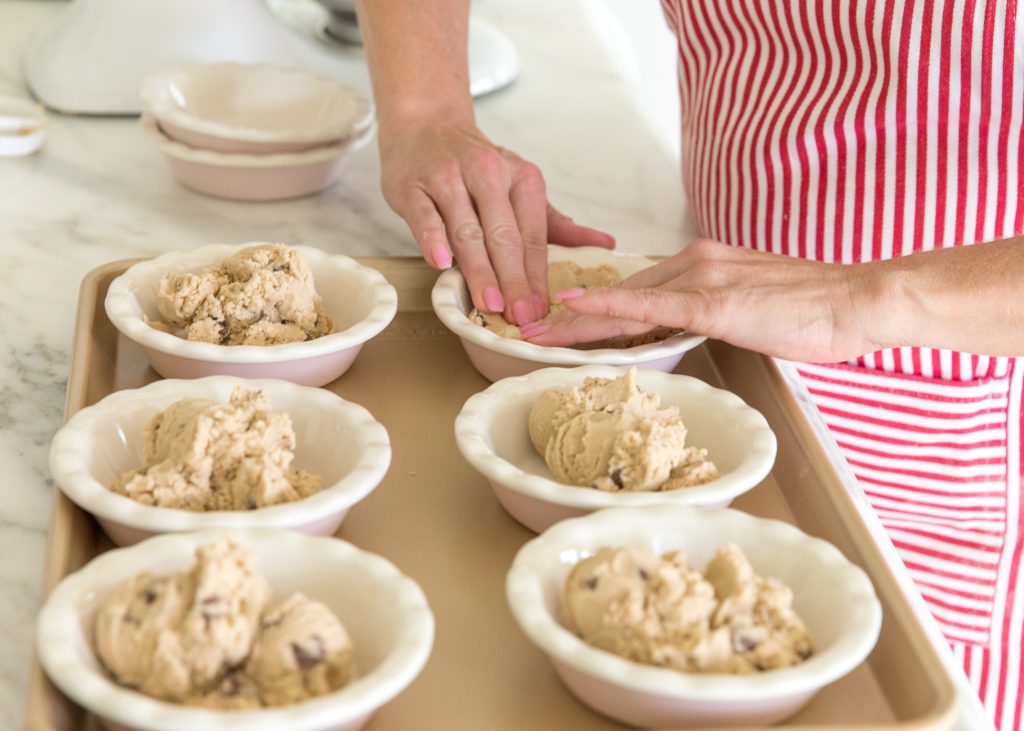 Bake the cookie dough (I like to underbake mine just a bit so that it's ooey-gooey in the middle).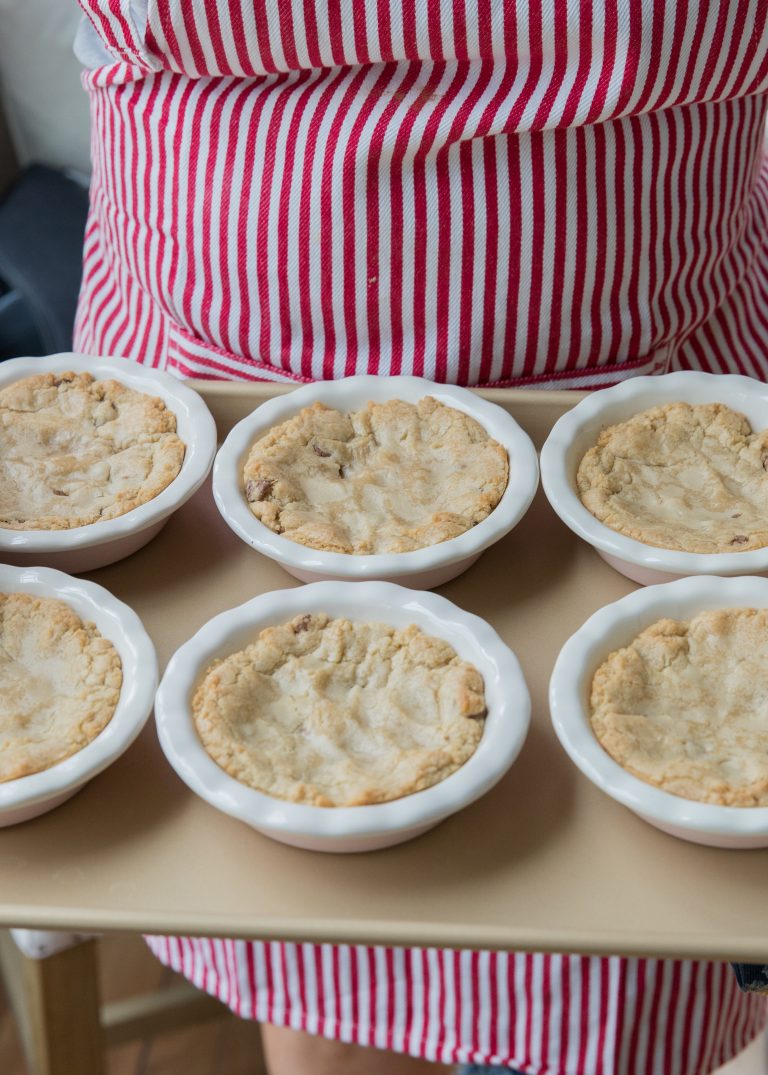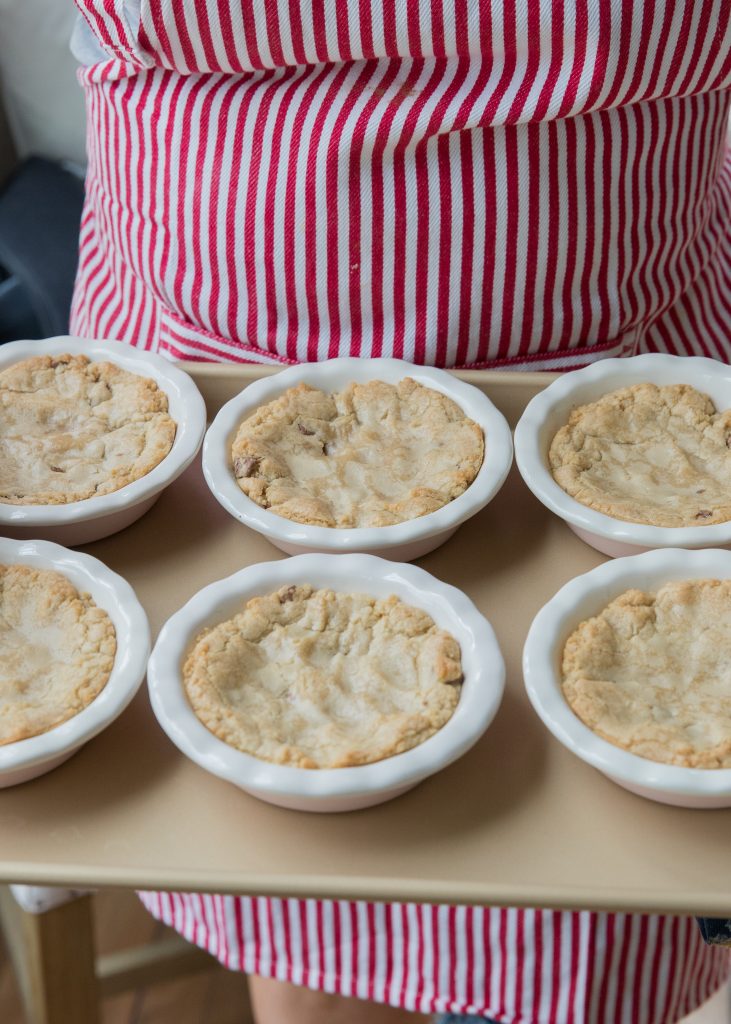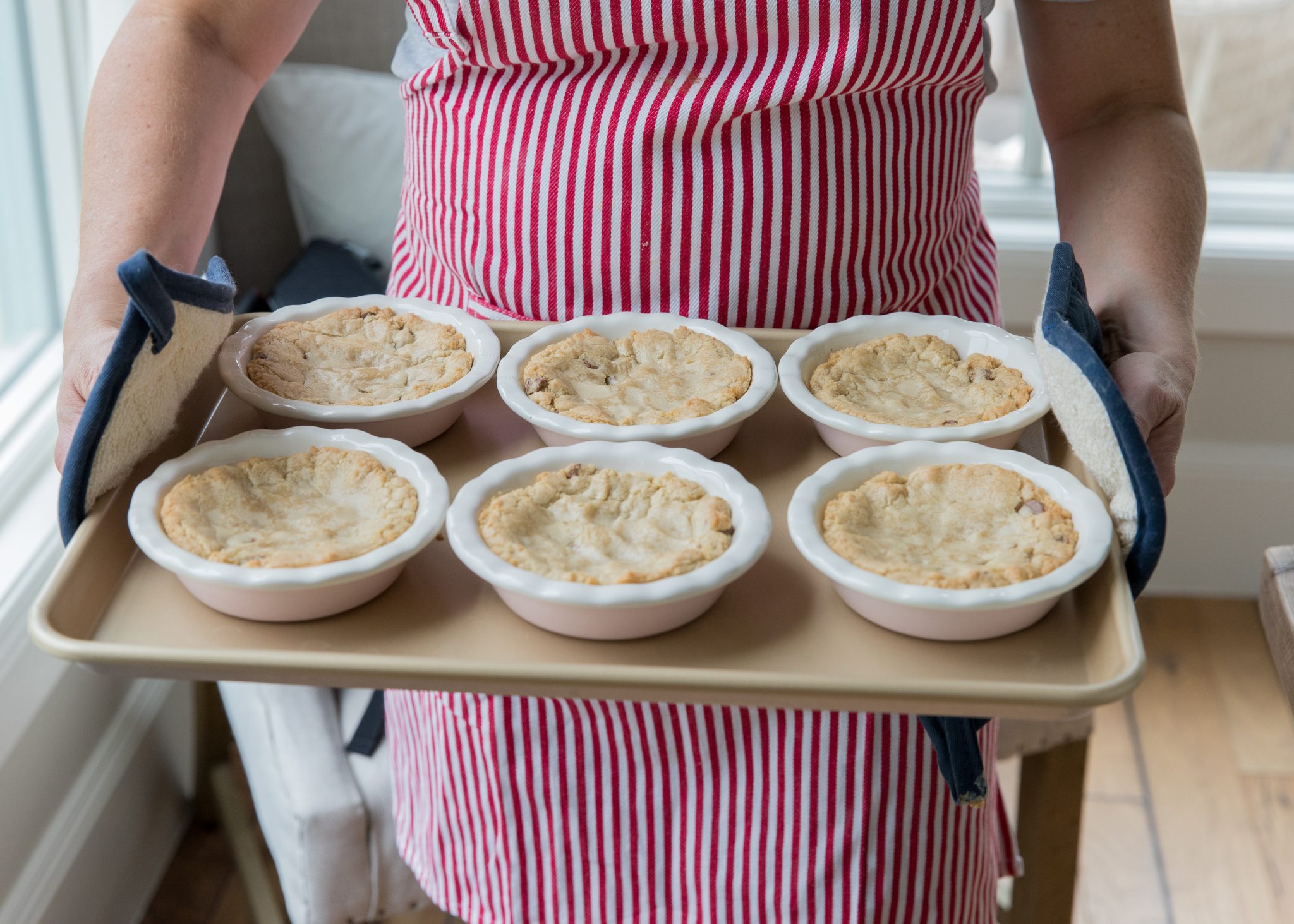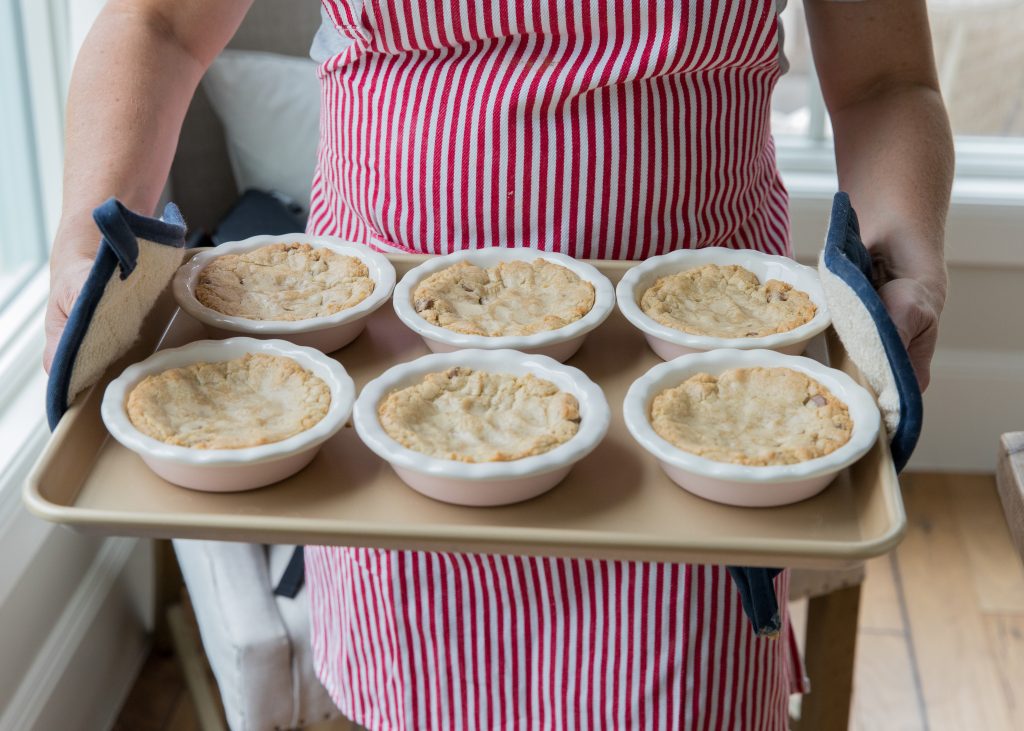 Once the cookie is baked, add some vanilla ice cream to the top while the cookie is still warm.
Then drizzle some chocolate syrup or hot fudge to the top if you like.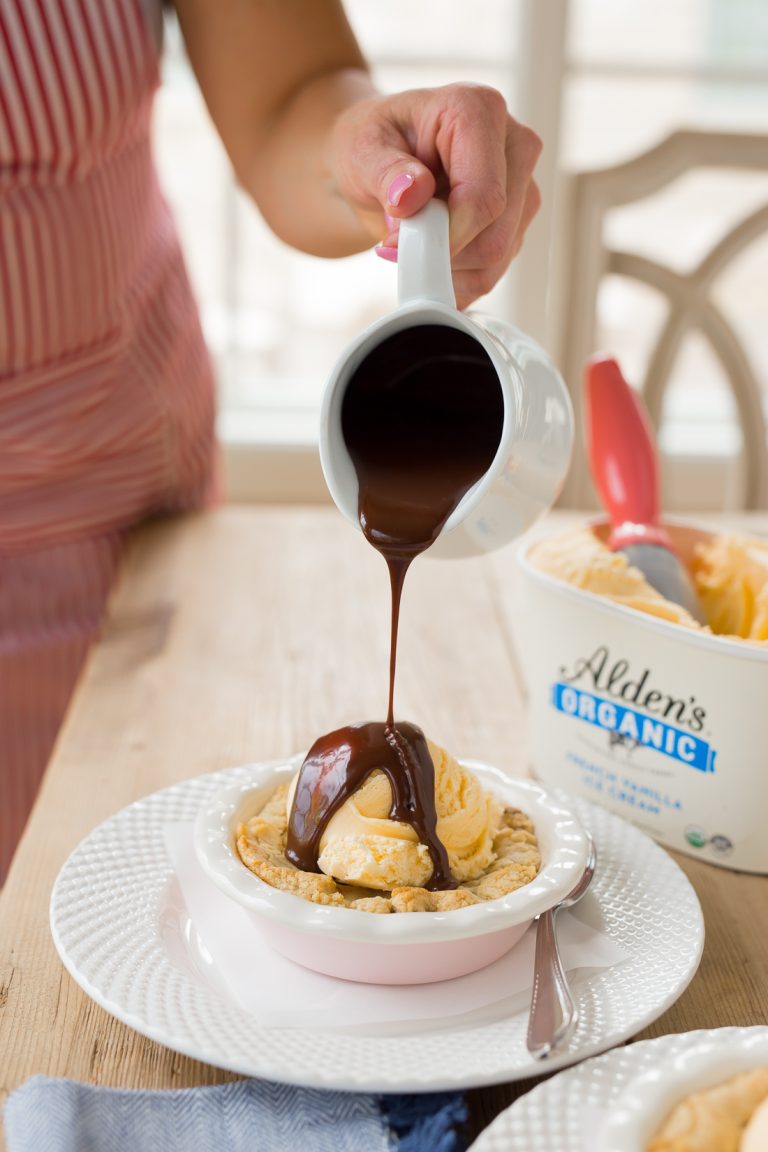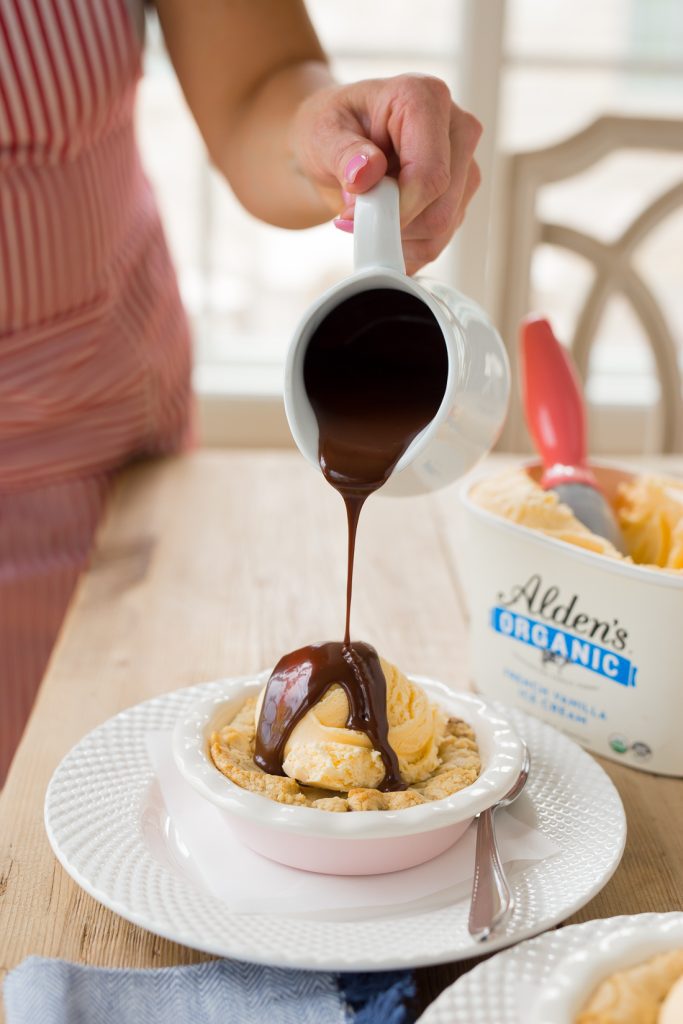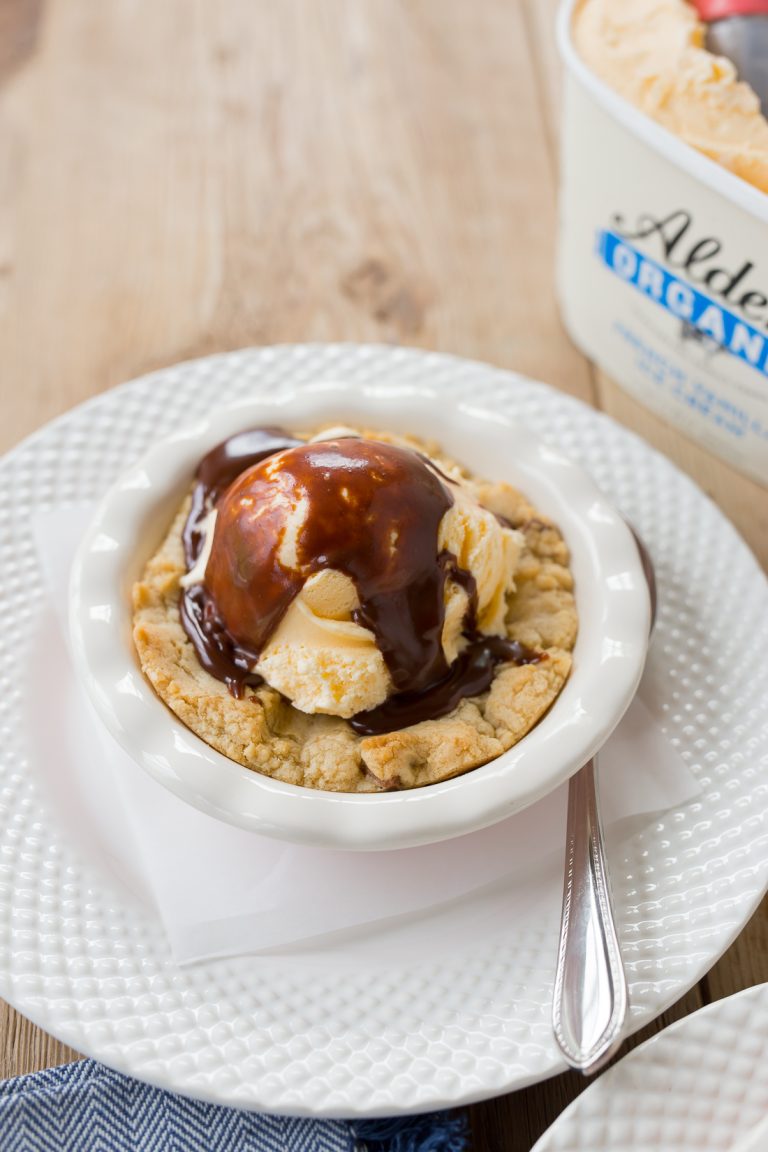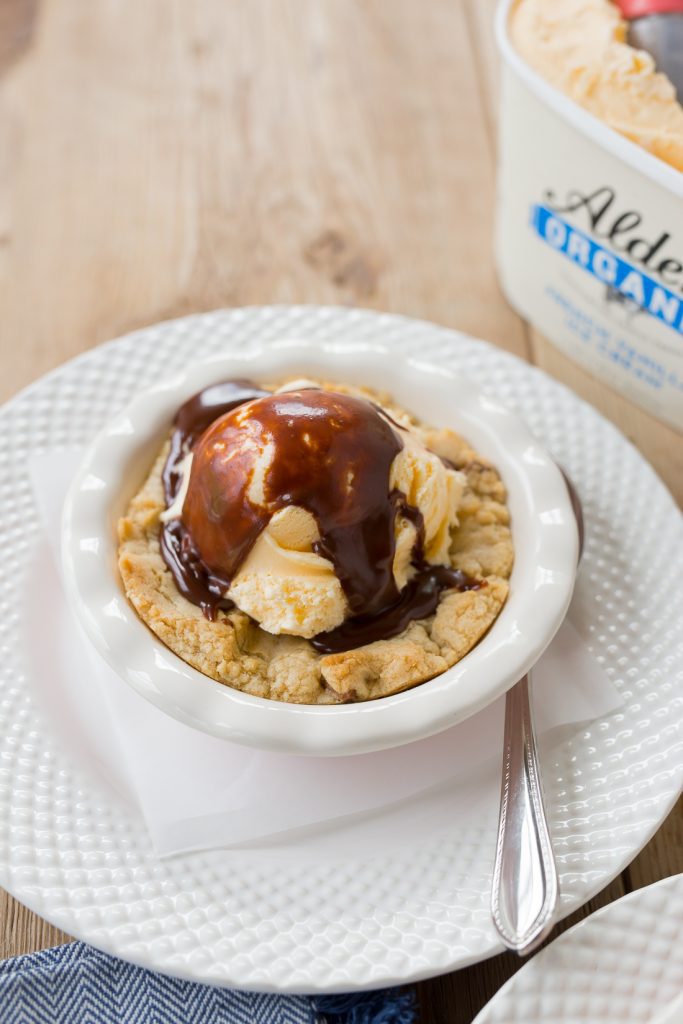 Now for the Recipe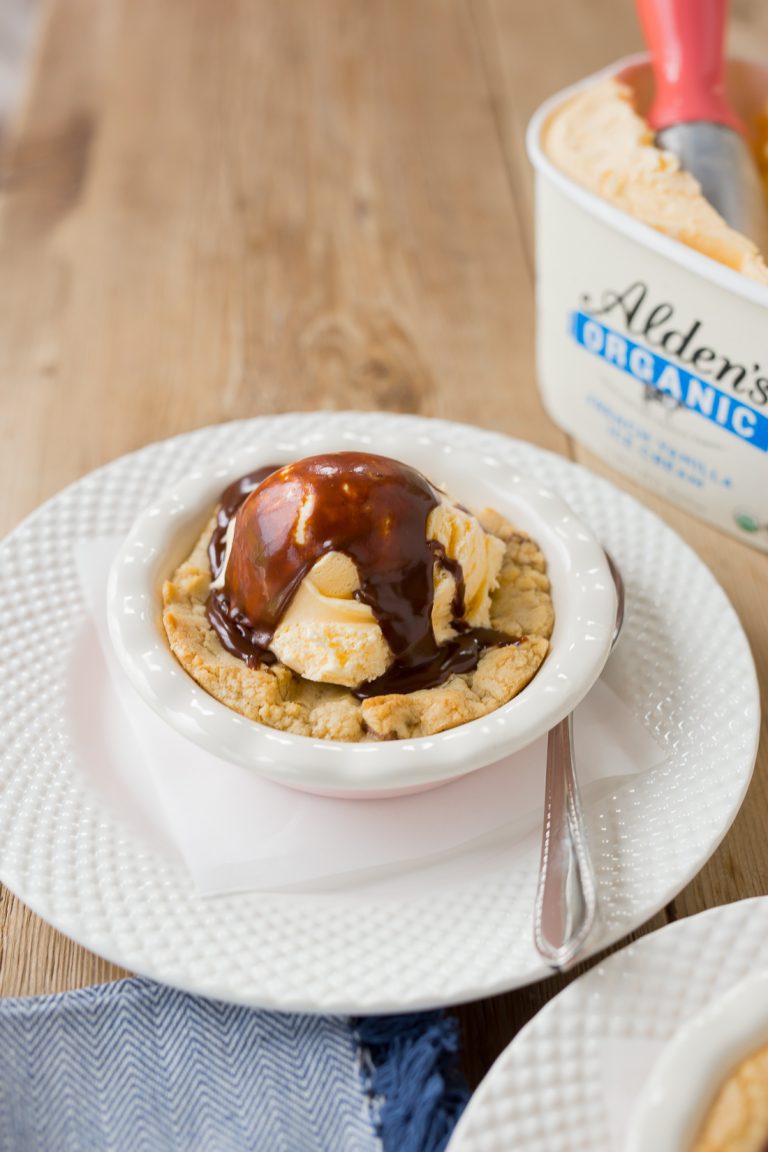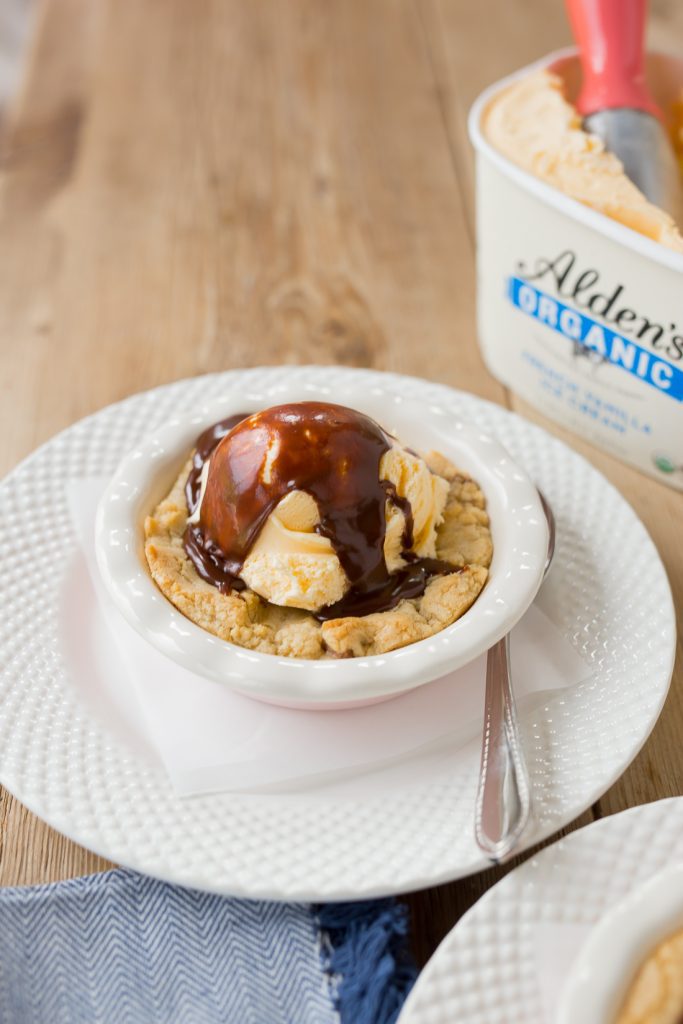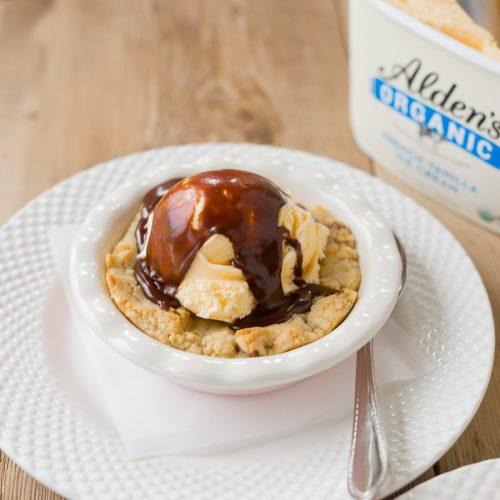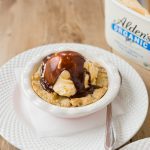 Homemade Milk Chocolate Chip Cazookie Recipe
This milk chocolate chip cookie recipe is so good and I love to make them in mini pie dishes and turn them into Cazookies. Bake individually then add ice cream and hot fudge for the yummiest dessert or treat.
Ingredients
¾

cup

sugar

¾

cup

brown sugar

1

cup

butter

1

tsp

vanilla extract

1

egg

2¼

cup

flour

1

tsp

baking soda

½

tsp

salt

1

12oz

bag milk chocolate chips

1

carton

vanilla ice cream

1

jar

hot fudge or chocolate sauce
Instructions
Cream softened butter, sugar, and brown sugar in a stand mixer or by hand. Then add vanilla and mix in the egg.

Add the flour, salt, and baking soda to the creamed ingredients and stir or mix until the cookie dough is well mixed. Then add the milk chocolate chips to the dough and mix until they are blended in evenly. I prefer to use Ghiradelli Milk Chocolate Chips.

Use a cookie scoop and put 2-3 scoops into a mini pie dish or small cake pan and press down to flatten the dough evenly along the bottom of the dish/pan. Bake on a cookie sheet at 350 degrees for 10-12 minutes. Don't over bake them. I like mine soft so I take them out just before they start to turn brown on the top. They should be soft and chewy.

Depending on how many cazookies you decide to make out of this dough recipe, you may have some left over cookie dough. I usually double the recipe and freeze the rest of the dough for later or bake the rest of the cookies.

Once cazookies are done, add a scoop of vanilla ice cream on top then drizzle with hot fudge and serve warm.

If you want to bake the cookies separately, bake at 350° on a cookie sheet or baking stone for 10-12 minutes in the oven. I like to under-bake mine just a bit to keep them moist and chewy.
Enjoy!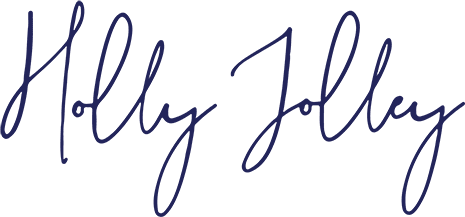 If you like this recipe, you'll want to check out these:
Homemade Banana Pudding Recipe
Pin this Post for Later