Raspberry Almond Shortbread Thumbprint Cookies
I decided to make my favorite sugar-free cookie recipe using Truvia Sweet Complete® granulated sweetener in place of regular sugar. It turned out great and I'm so glad I gave this a try. I was worried the cookies wouldn't turn out but they were perfect! I also used the Truvia Confectioners sugar for the icing. This recipe is great if you are on KETO or if you're trying to reduce your sugar intake.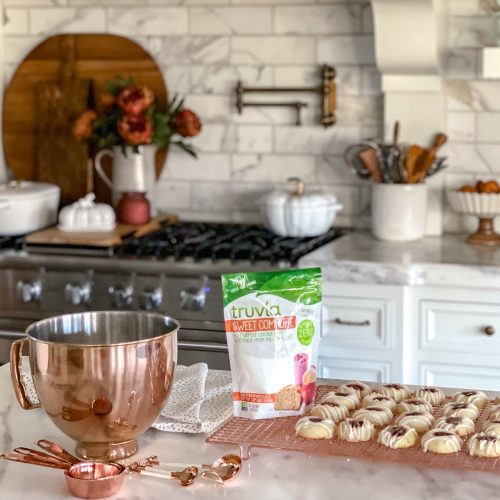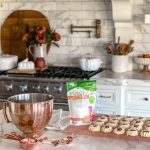 Raspberry Almond Thumbprint Cookies
Raspberry Almost Thumprint Cookies are a family favorite and easy to make.
Ingredients
⅔

cup

sugar

1

cup

butter, softened

2

cups

flour

1

tsp

almond extract

½

cup

raspberry jam
Glaze
1

cup

powdered sugar

1½

tsp

almond extract

3

tsp

water
Instructions
Add sugar, butter, and almond extract in a large bowl or stand mixer. Mix until creamy.

Add the flour one cup at a time and mix until well combined.

Spray a cookie sheet pan with cooking spray or use a piece of parchment paper.

Roll dough into 1-2" balls and set on a cookie sheet.

Use your thumb to make an indent in the middle of the cookie.

Put the raspberry jam into a plastic bag or piping bag, cut a small hole in the bottom or corner and fill the thumbprint with jam.

Bake for 14-18 minutes or until lightly brown. Don't over bake them.

Let stand for 5 minutes. While the cookies are cooling off, make the glaze.

Mix the powdered sugar, almond extract, and water until well combined, then add it to a plastic bag or a piping bag. Cut a small hole in the bottom or corner of the bag and drizzle the glaze back and forth over the cookie in a zig zag pattern.
Recipe Notes
You can use Truvia Complete Sweet® granulated sweetener instead of regular sugar if you want to lower the sugar content and calories. Truvia Complete Sweet Granulated sugar sweetens and measures cup for cup so use the same measurements as the recipe calls for. You can also use the Truvia Complete Sweet confectioners sweetener for the glaze. Using these sweeteners does not alter the texture of the cookies and they turn out great and taste just like you've used real sugar. Give it a try if you want less sugar!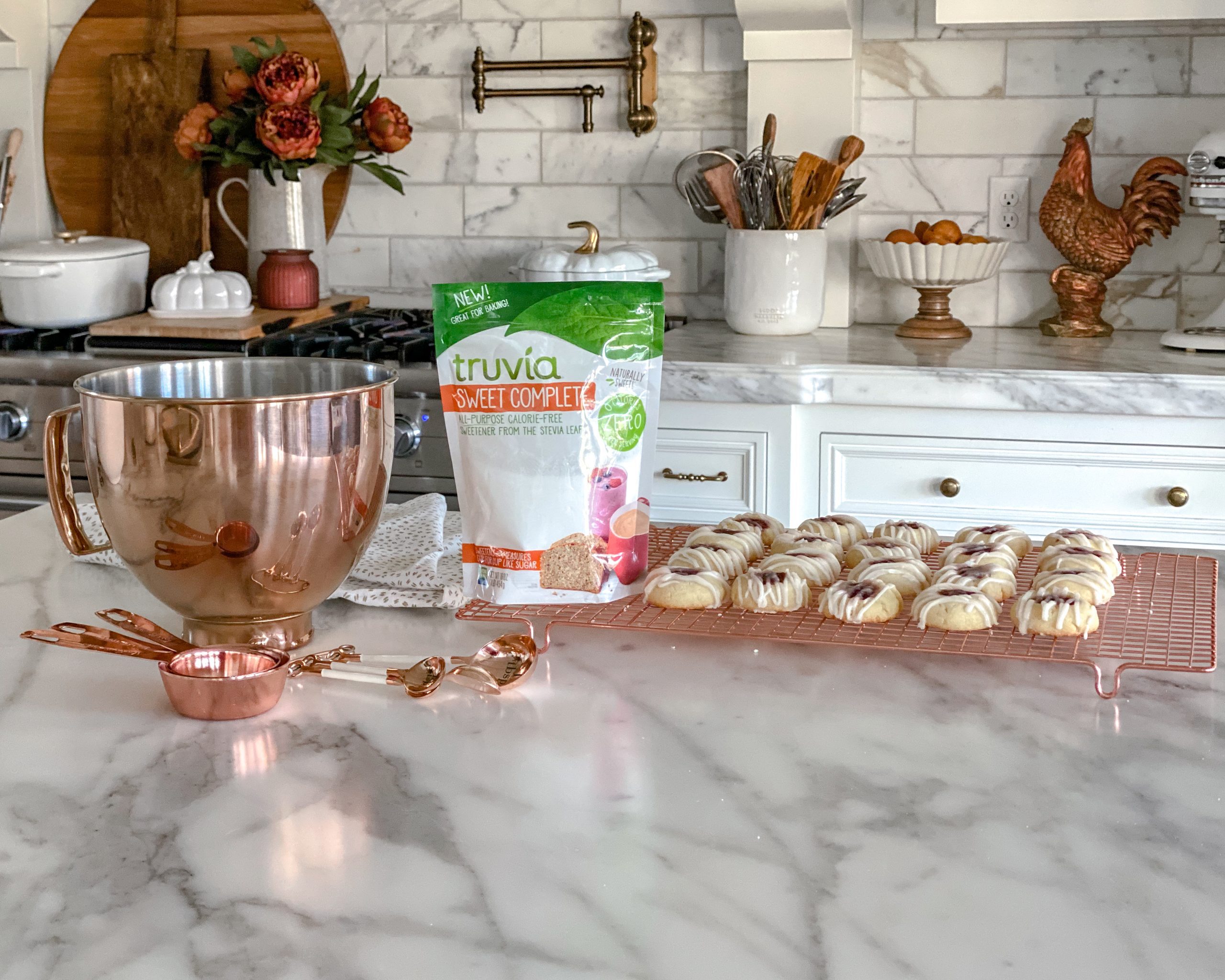 Here's the link to Truvia at Smiths Grocery Store. You can find Truvia at any KrogerCo stores.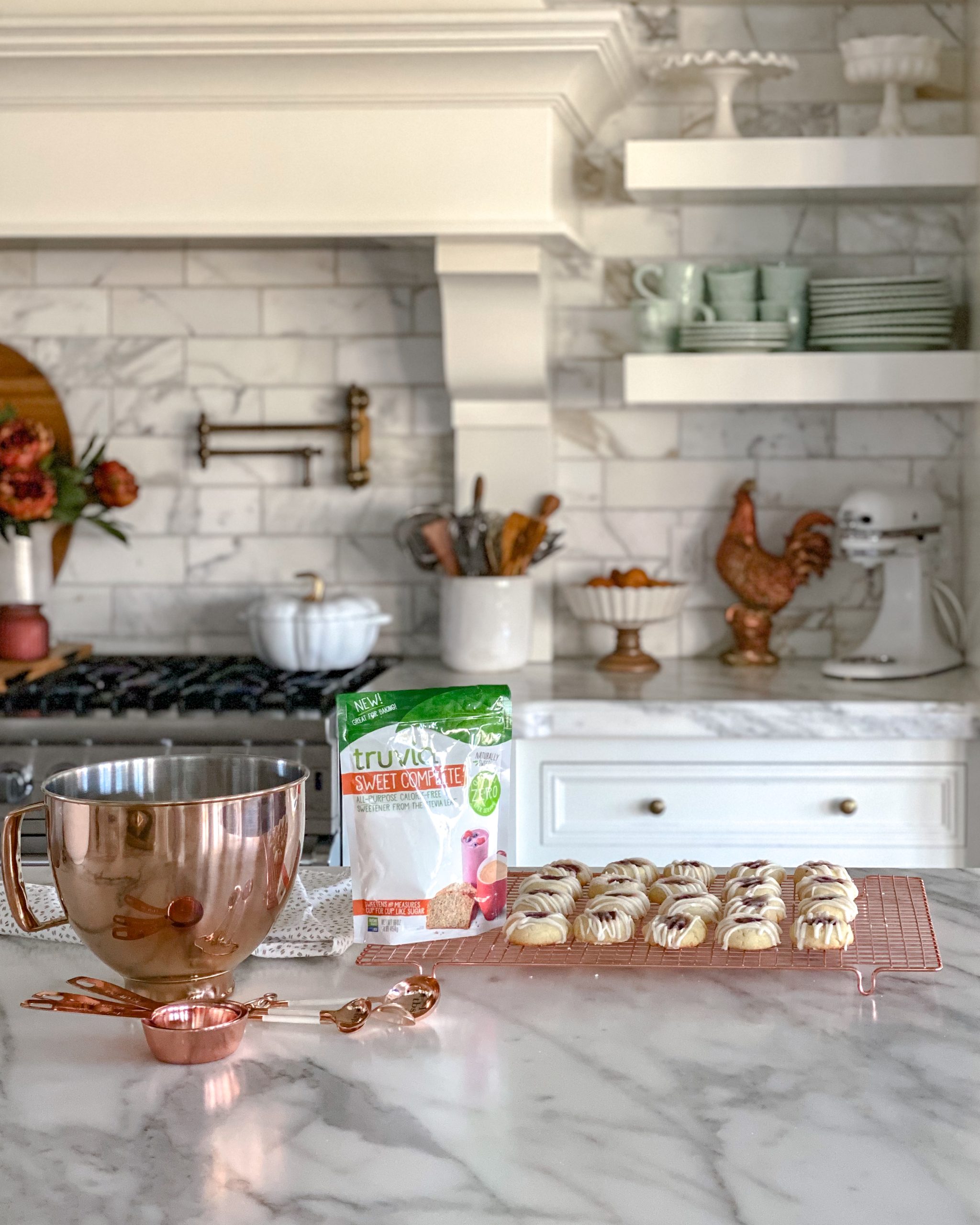 I hope you enjoy this cookie recipe as much as I do! You can use regular sugar or Truvia Sweet Complete Sweetener if you are looking to reduce your sugar intake, I could not tell the difference when I used Truvia instead of sugar. I love that it's zero calories per serving and that it's made from the Stevia leaf so it's planted based.
Feel free to subscribe to my blog so you never miss a post! Happy baking!!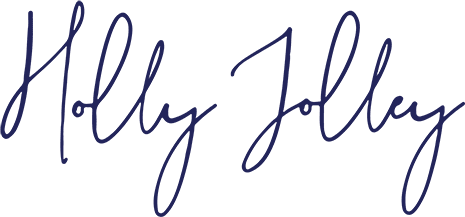 Try my Homemade Banana Pudding Recipe Here!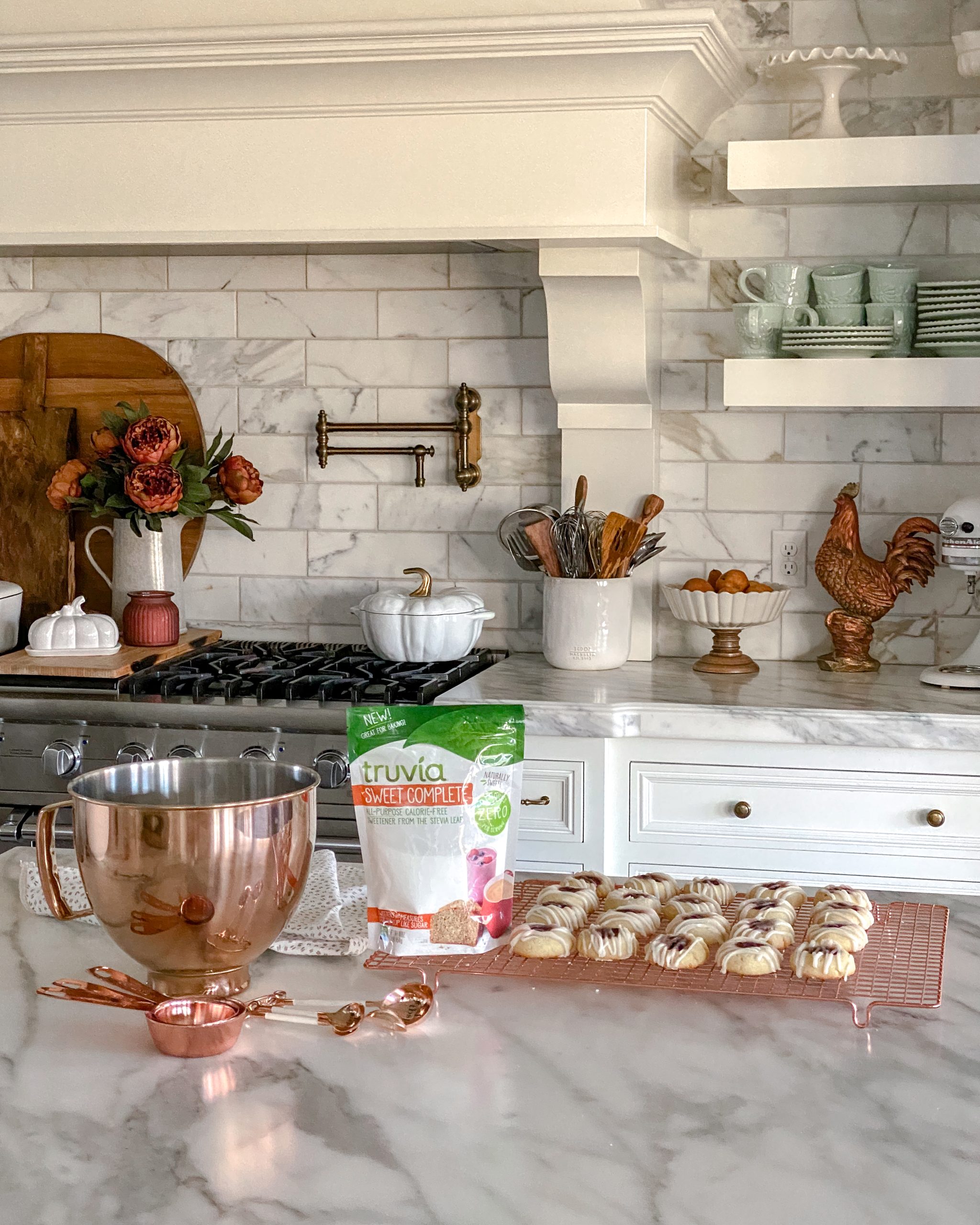 PIN THIS FOR LATER:
SUGAR-FREE COOKIE RECIPE