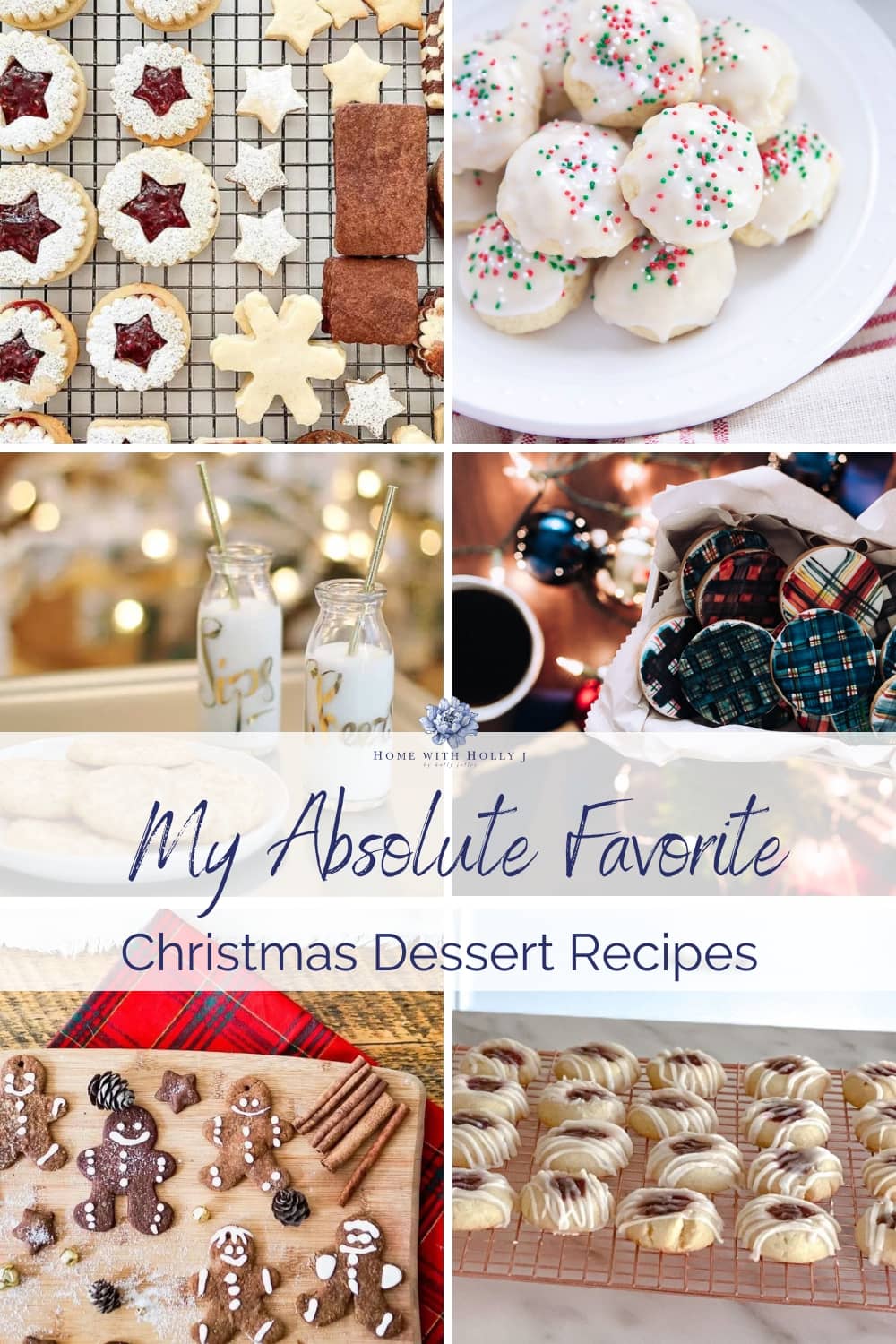 Looking for the perfect Christmas dessert recipe to add to your baking list this year? Today, I'm sharing some of my favorite recipes from some of my friends!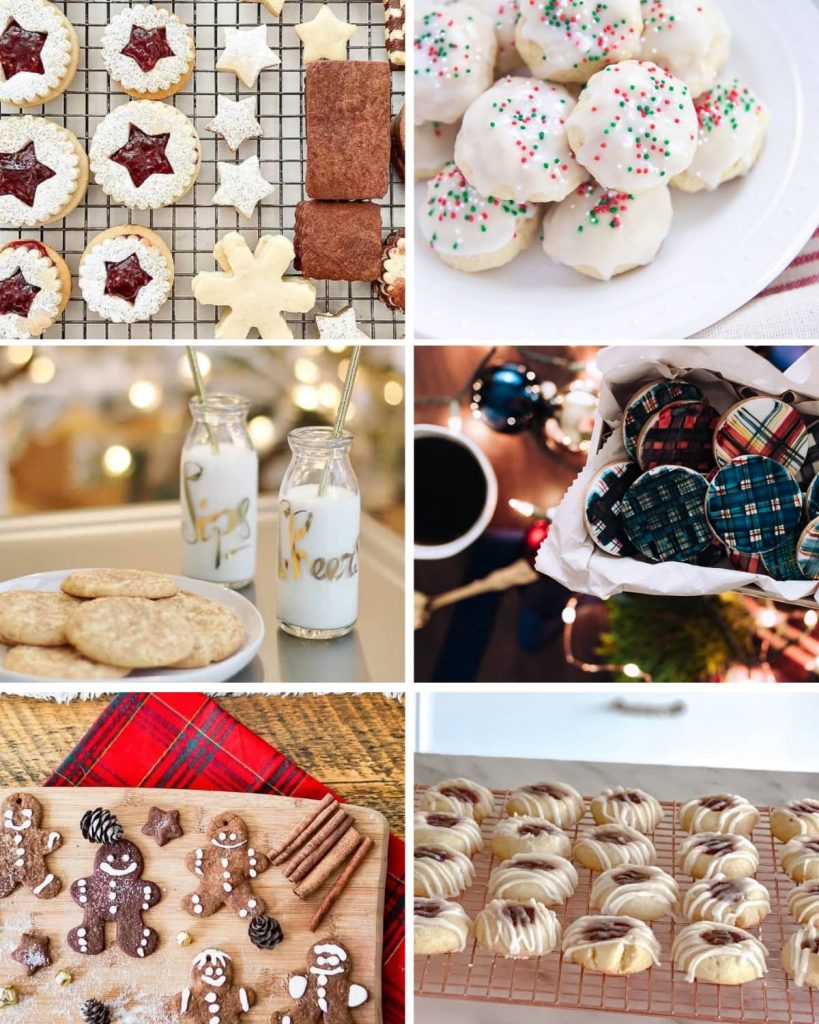 If you've followed me awhile, you know how much I love cooking and baking and Christmas desserts are always a crowd pleaser. So today, I rounded up some great recipes from some of my favorite blogger friends. Let's get inspired!
Italian Christmas Cookies
First of all, how delicious do these look? These are the perfect addition to your Christmas baking list.
My friend Kristen from Ella Clair Blog touts these as "little bites of joy."
The perfect mix of sugar cookie and cake, If you make these, you'll be the hit of the holidays! You can find the full recipe for the Italian Christmas Cookies here.
The Christmas Cookie Box
This is brilliant! Imagine you could make one dough and create five different cookie recipes from it. Not only will they taste delicious, but you get the chance to experiment with different fillings, shapes, and sizes. You can find her full recipe for the entire cookie box here.
Iced Gingerbread Cookies
A holiday staple of course! These iced gingerbread cookies are sure to please. The smell alone will get you in the perfect holiday spirit! You'll want to grab a cup of hot cocoa and snuggle up in a blanket by the fire. You can find Deborah's full recipe here.
Plaid Christmas Cookies
My friend Lucy is an amazing artist and you can see that her painting skills carried over to her cookie decorating. These cookies would be totally awesome for any cookie exchange plus she has a great cheat code in her post to make them super simple. You can check it out here.
Make Ahead Christmas Dessert
My friend KariAnne is the queen of doing allthings– while making it look easy! Love her so much! She's an inspiration and always there to give advice and lift others up! So of course, I had to share her awesome ideas for make ahead Christmas desserts.
These recipes are the perfect way to make sure you have enough quality time with your family while also enjoying some yummy sweet treats. Check out all of the recipes here.
Raspberry Almond Shortbread Thumbprint Cookies
And last, but not least, don't forget about my Raspberry Almond Shortbread Thumbprint cookies! These are simple to make, absolutely delicious, and can be made sugar free which will save you from all the added sugar this holiday season if you are watching your waistline. Check out the full recipe here.
Alright, now you have to tell me, which one of these are you most excited to make this holiday?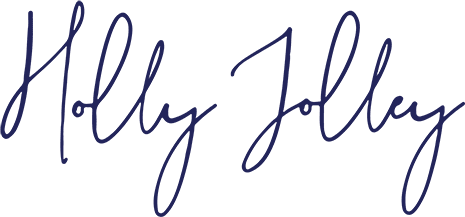 Pin this Post for Later