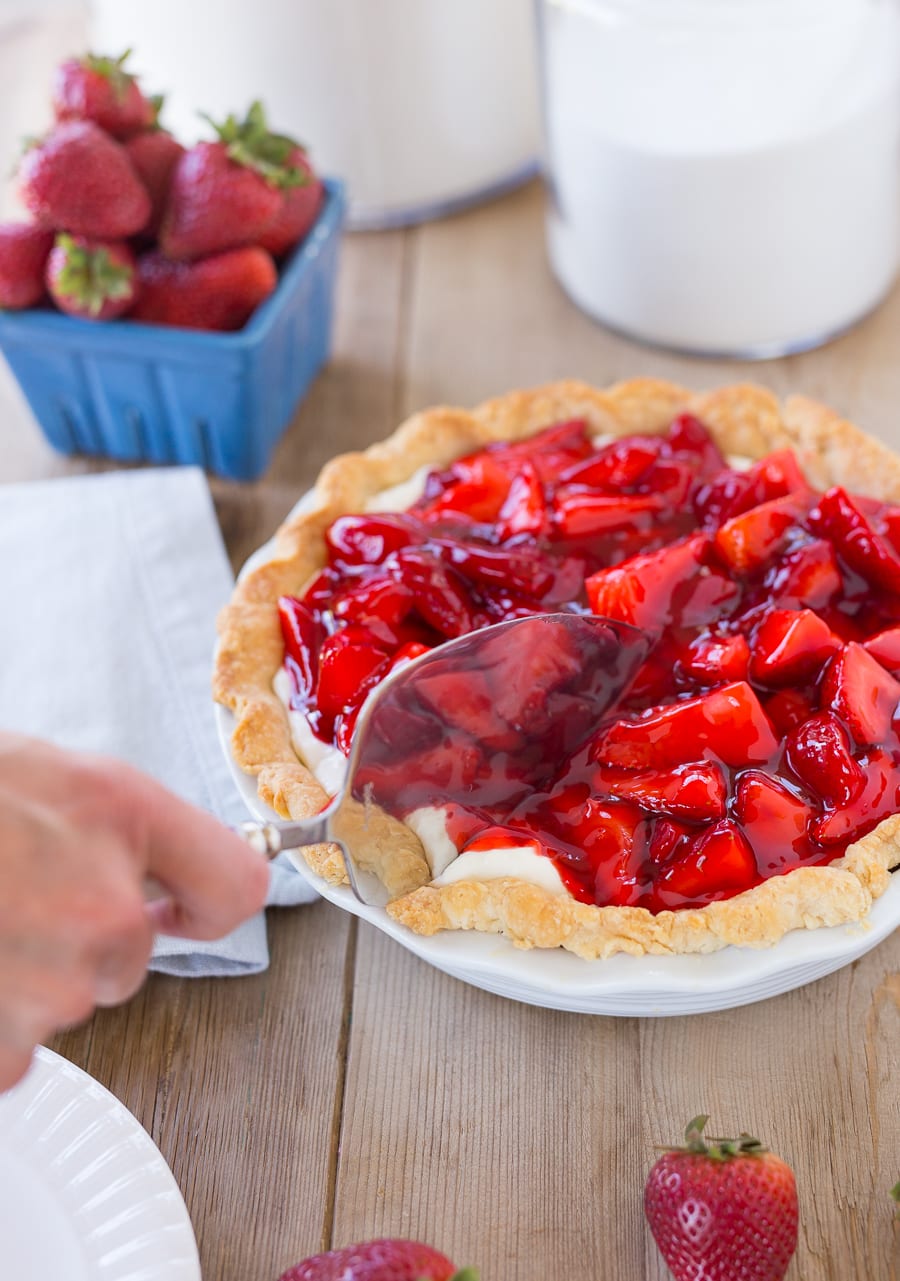 The Utah weather we are experiencing right now may not look like we are nearing summer, but Memorial Day is right around the corner so why not start planning for the picnics and summer entertaining with a few homemade strawberry recipes?
This strawberry cream cheese pie is one of my family's favorites! I'm hoping for delicious, fresh strawberries so we can have this for the holiday coming up!
More Strawberry Recipe Ideas
This strawberry spinach salad from my friend Beth of 111 Light Lane looks like it will quickly become a family favorite! I can't wait to try it this summer!
These fresh strawberry muffins from Ashley at Modern Glam look like the perfect breakfast addition or mid morning snack. I'm all for adding in fresh strawberries wherever I can!
These personalized strawberry desserts by Sara of Twelve on Main are adorable! I always like the idea of having my own portion size pre-made for me so that I don't have to worry about dishing up when we have larger groups over!
I love these cute mini strawberry tarts from my friend Janine at Happy Happy Nester too! These look like the perfect touch for any summer meal. I'm so excited to try these out!
Inspiration for Moms strawberry brownie cheesecake looks like the way to my heart! Strawberries and chocolate? I think everyone will be begging for more of this one!
I've been getting more and more into cake decorating, so this easy strawberry vanilla cake by my friend Tana at Your Marketing BFF might be the next thing I'll have to try! I'm even seeing how I could design a tablescape to feature it too!
Last, but not least, I love these strawberry crumble muffins from Leslie at My 100 Year Old Home. I love how she styled them and I'm sure they are just as yummy as they look!
I hope you've enjoyed these strawberry recipes as much as I have! I can't wait to get in the kitchen and try them all out. You can save this image below and pin it for later so you have access to all of the recipes when you need them!
Homemade Strawberry Recipes