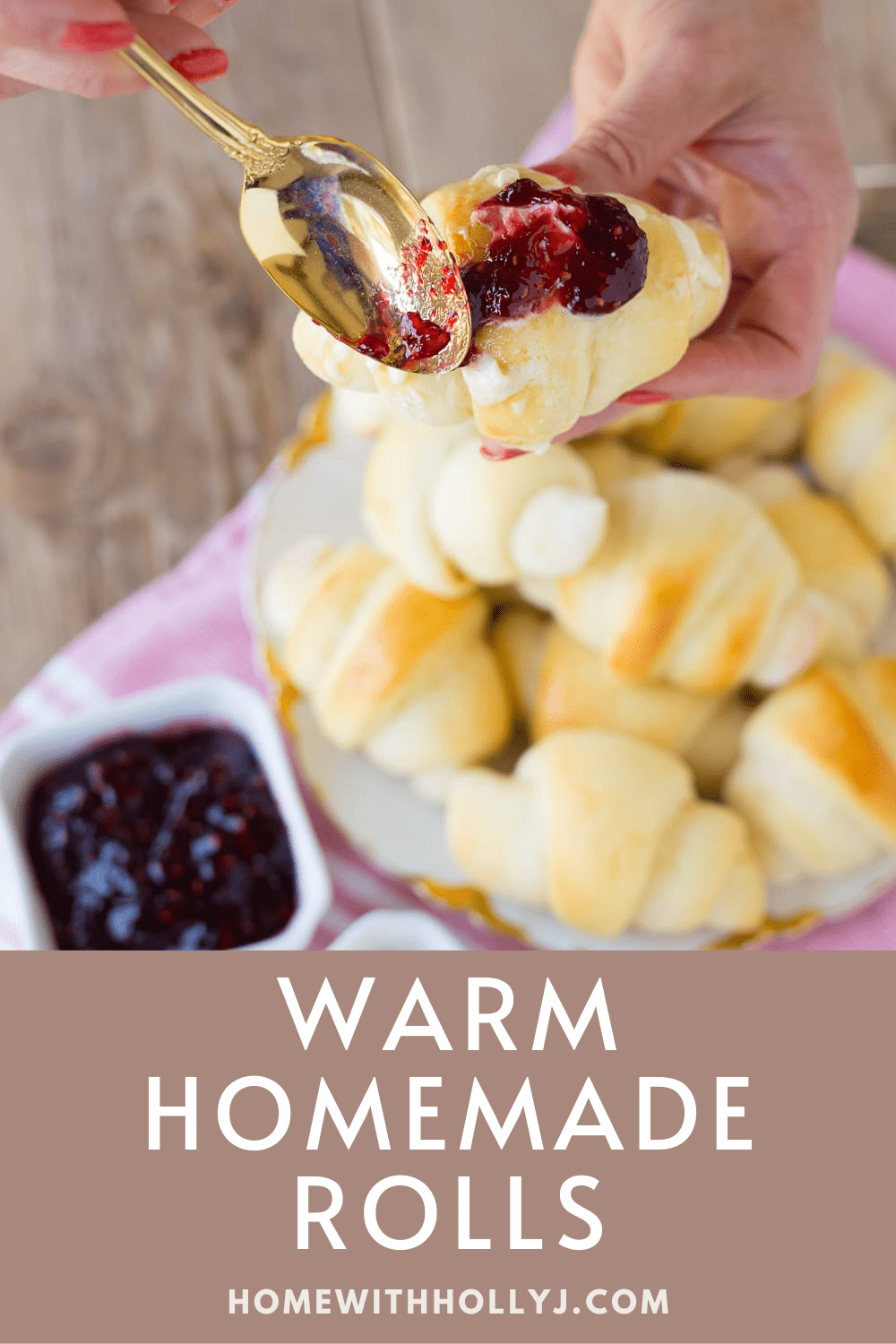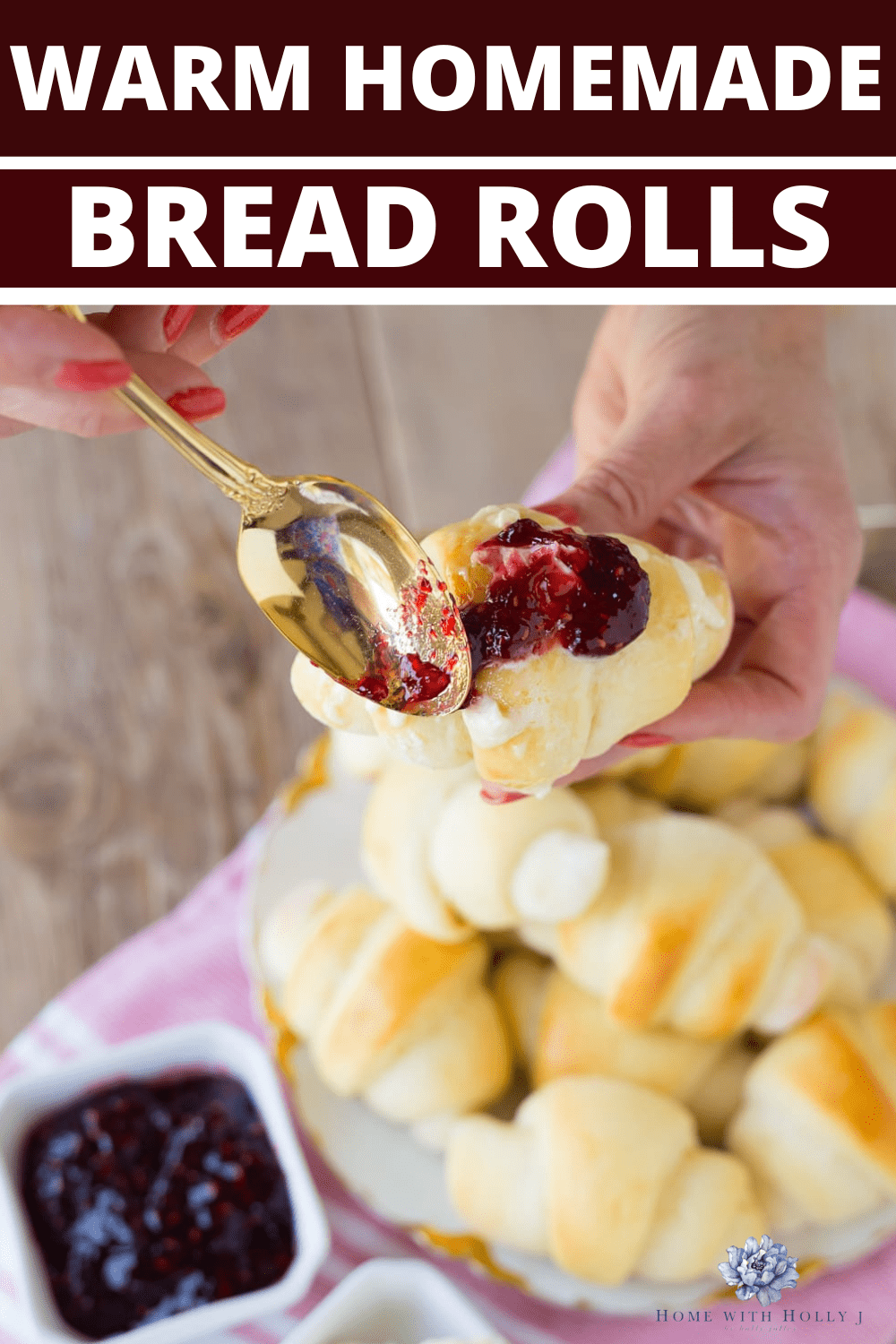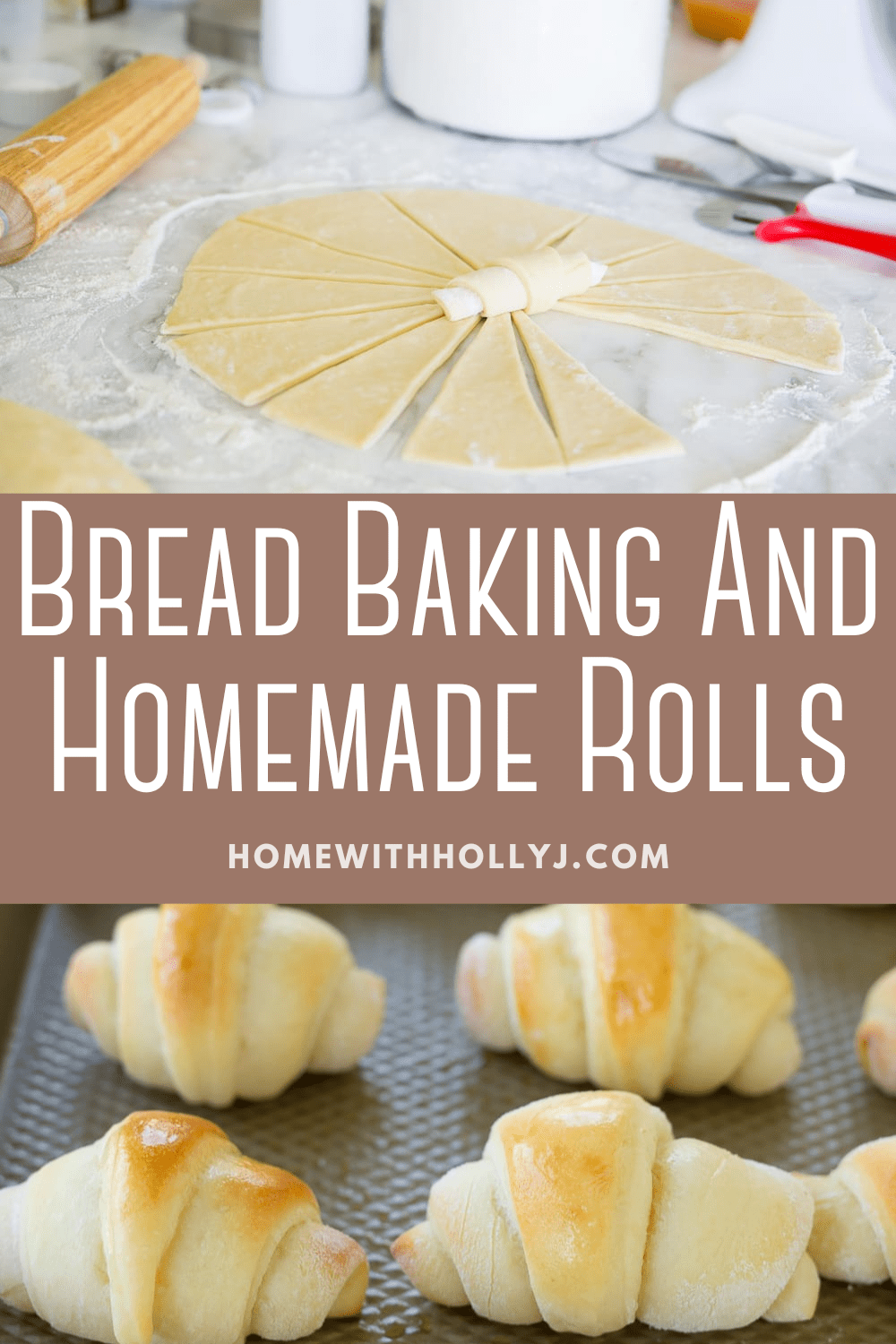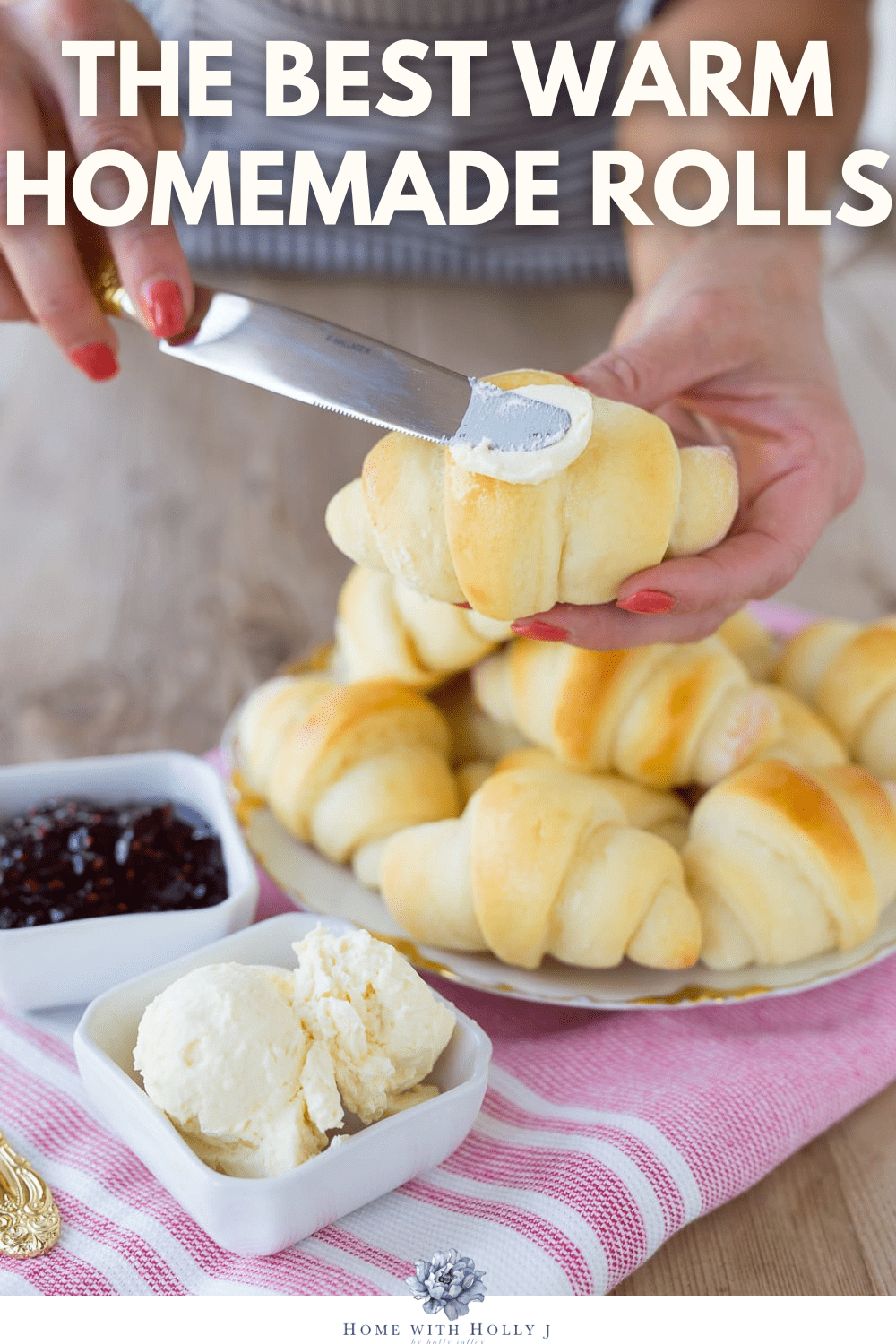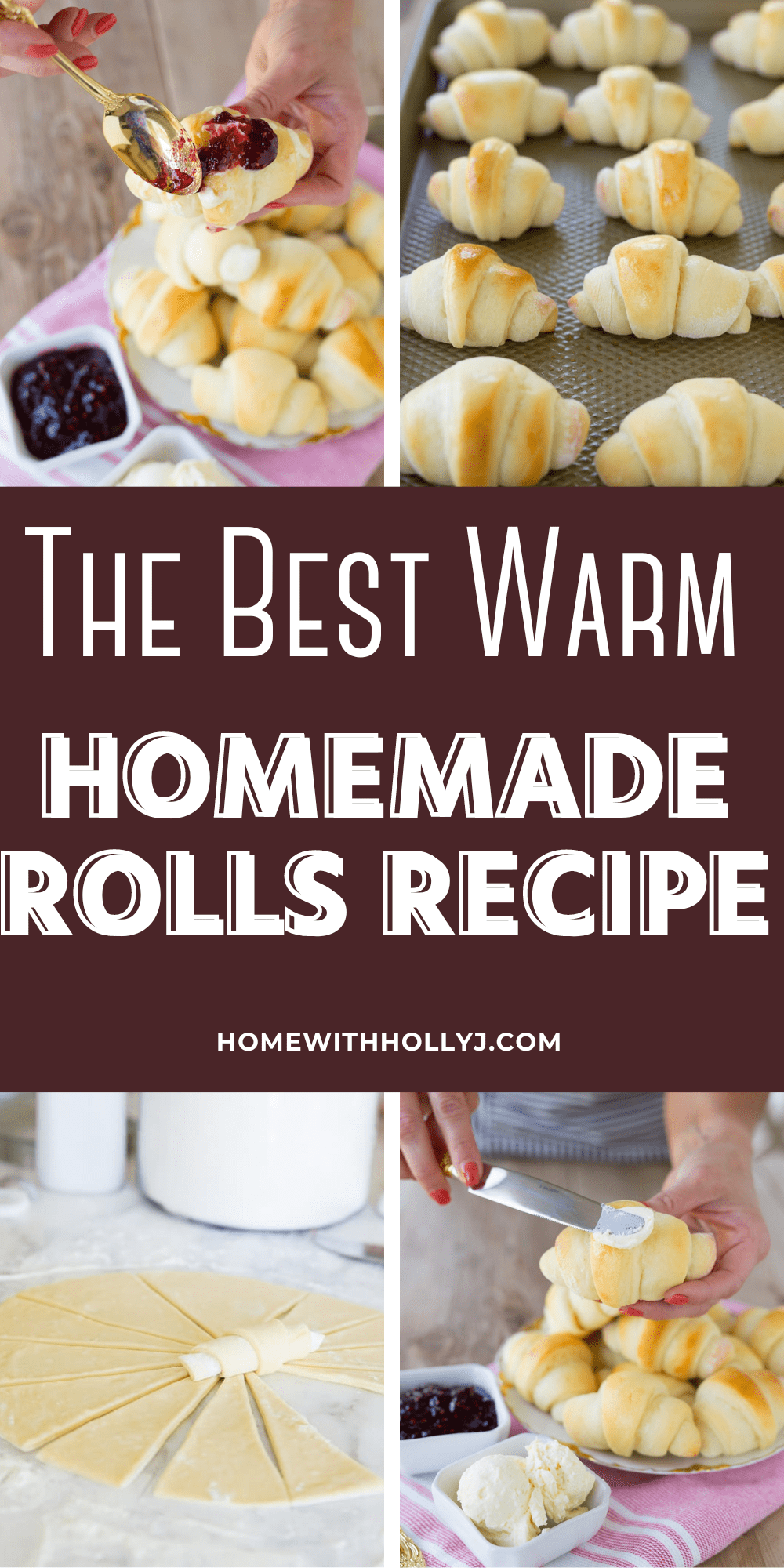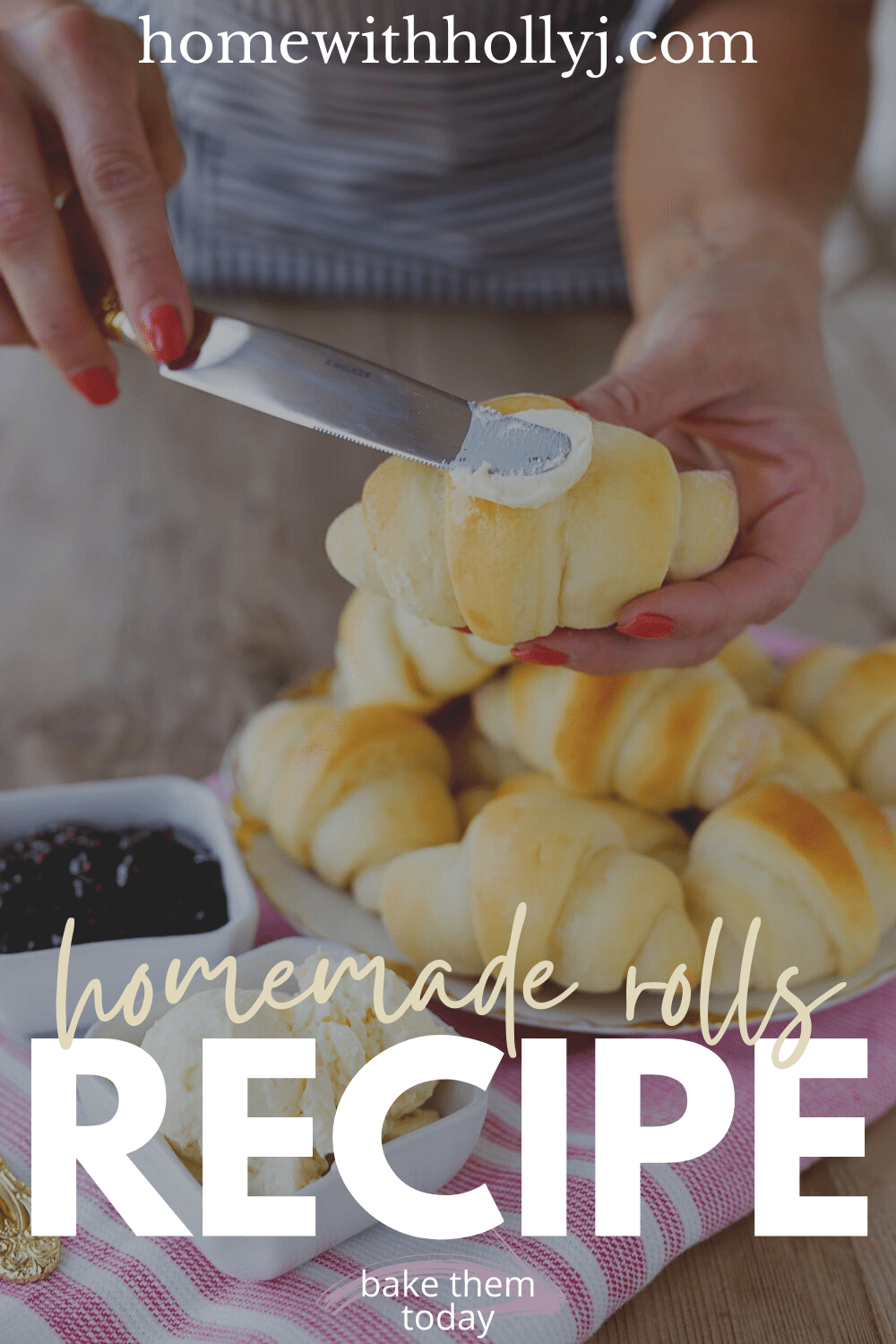 Sharing my family's favorite warm homemade rolls recipe and how to make these delicious rolls with butter and jam. Get the recipe here.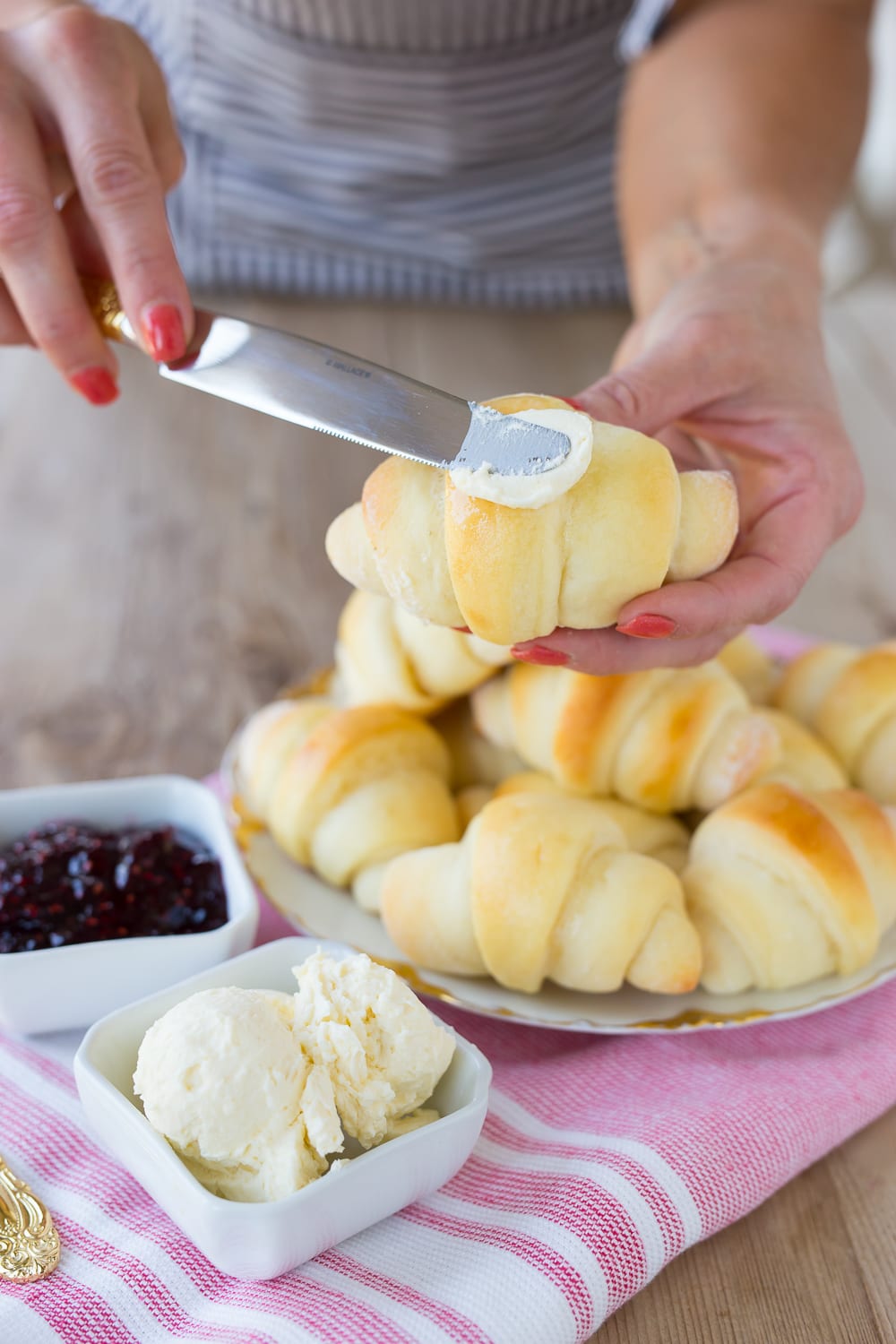 Disclaimer: This post does include affiliate links for your convenience. This is at NO additional cost to you but earns me a small commission. To read more, check out our disclosure policy.
I don't know anyone who doesn't love the smell of warm homemade rolls or bread baking! That smell conjures up sweet memories of my childhood and and fun times around the holidays with close friends and family. I really enjoy cooking for everyone in my life. My husband LOVES my cooking! My second son, Jordan, has said that whoever he marries has to go to the holly jolley cooking school before he will marry them. I told him he might be single for a long time! It makes me so happy that my husband and kids love it so much when I make their favorite things to eat.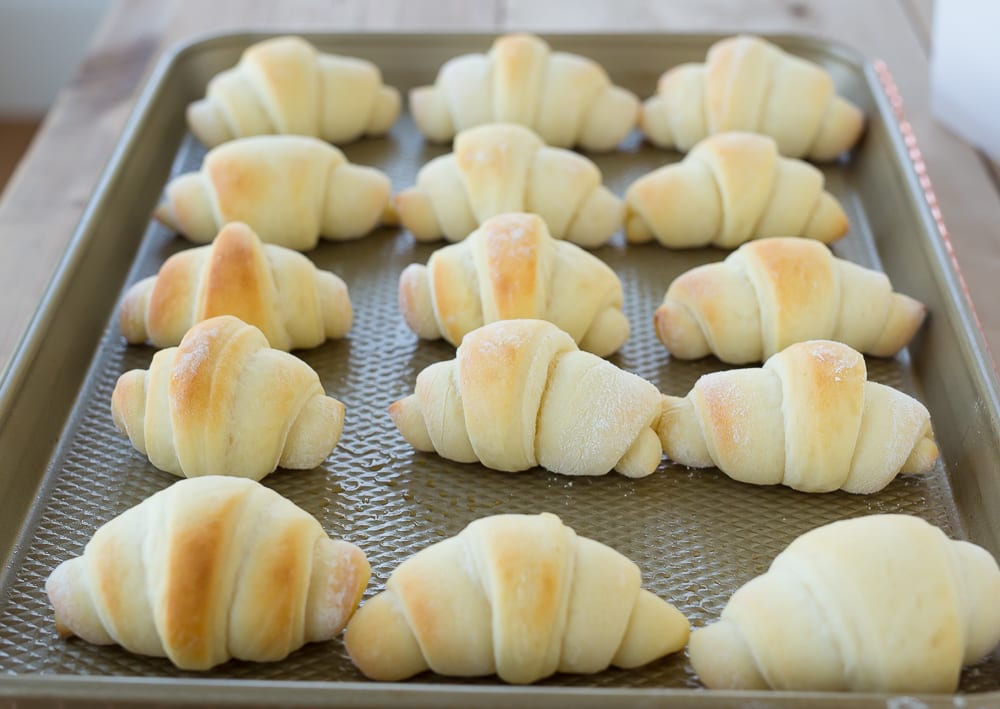 One of their favorite things is my homemade rolls. These are no ordinary rolls. This recipe was given to me by my friend Kathy years ago. I think one of the reasons my husband likes these rolls so much is that they remind him of when he was growing up in Farmington, New Mexico, and visiting his grandparents spudnut shop. A spudnut is a doughnut made with potato flour. This roll recipe has potato flakes in the dough so there are some similarities to the doughnuts he grew up eating. I prefer to make these over store bought rolls. It's a little more work, but so worth the effort! Anyone that comes to my house for Thanksgiving or Christmas dinner knows they will get to have these yummy rolls!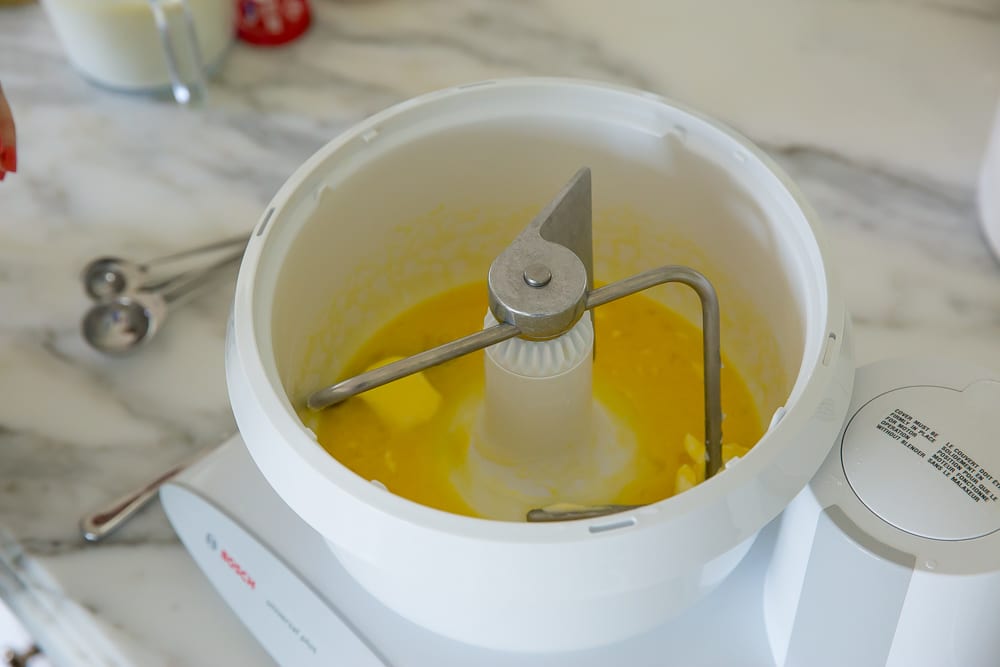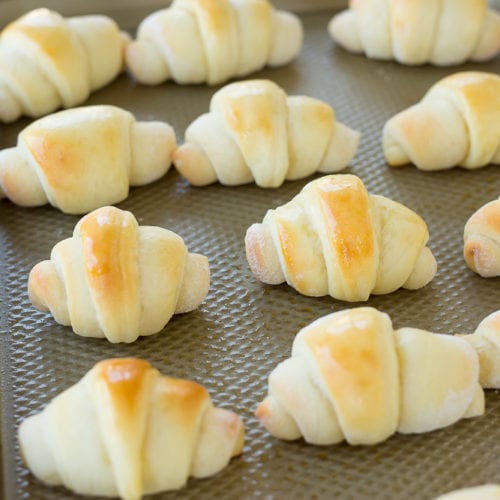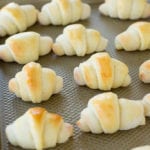 The Best Homemade Rolls
These rolls are made with potatoes and are a tiny bit sweet. They are the best rolls ever!
Ingredients
3

cups

milk

1/2

cup

butter

1

cup

potato flakes

1 1/2

Tbsp

yeast

1/4

cup

water

4

eggs

3/4

cup

sugar

1/4

cup

butter

1/4

cup

powdered sugar

1

Tbsp

salt

8

cups

flour
Recipe Notes
Microwave milk for 6 minutes in a glass measuring cup or small bowl. When done add ½ cup butter (1 cube) and potato flakes to the hot milk and stir. Let sit for a few minutes while butter melts and potatoes absorb liquid.
While the milk is in the microwave put ¼ cup warm water and 1 ½ TBSP yeast in a separate measuring cup and let sit. Do not stir. Set aside.
Using a stand mixer and the dough hook attachment, put the eggs, salt, sugar, powdered sugar, and ¼ cup butter in the mixing bowl. Mix for about one minute.
Add milk/potato mixture to the mixer on the lowest setting. Mix for about 30 seconds.
Add 4 cups flour to mixing bowl one cup at a time and mix for about 30 seconds.
Add yeast/water mixture, then add 4 more cups of flour one cup at a time.
Knead on low speed for about 4-5 minutes. Dough is quite sticky and moist.
When done mixing the dough, spray a large metal or glass bowl with cooking spray and put the dough in the bowl to proof. Cover with a damp thin dish towel and let rise for about an hour. The dough will double in size.
When done proofing, sprinkle some flour on a clean surface. Cut dough into 4 sections. I usually do croissants so I roll it into a large circle about 1/4″ thickness. Cut with a pizza cutter into triangles and roll up. Lay them on a greased cookie sheet. Let them rise for about 10-15 minutes and then bake at 350 degrees for 10-15 minutes until they start to lightly brown on top and bottom.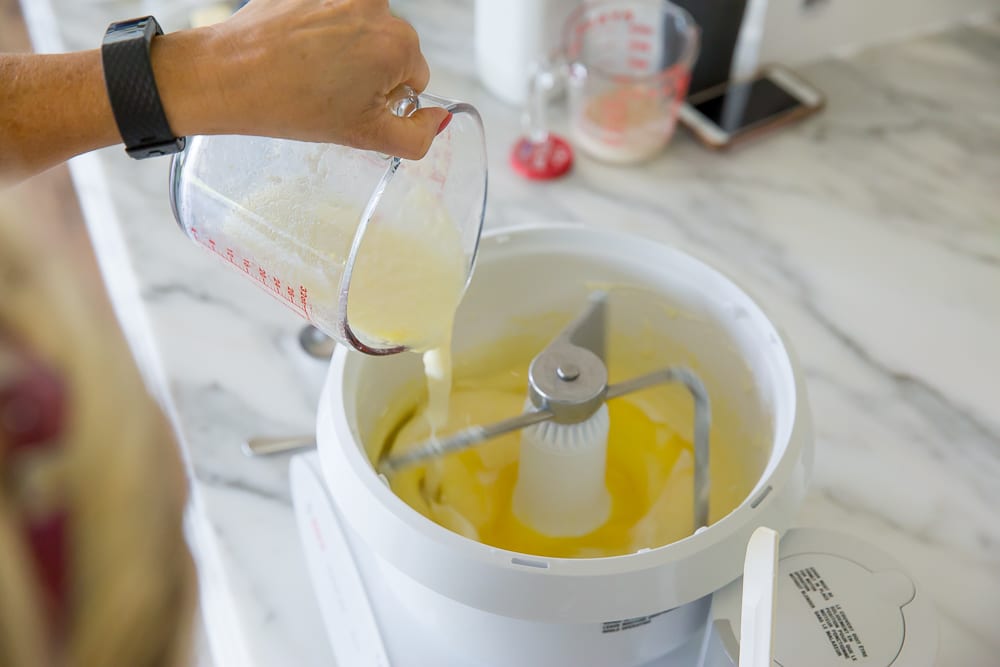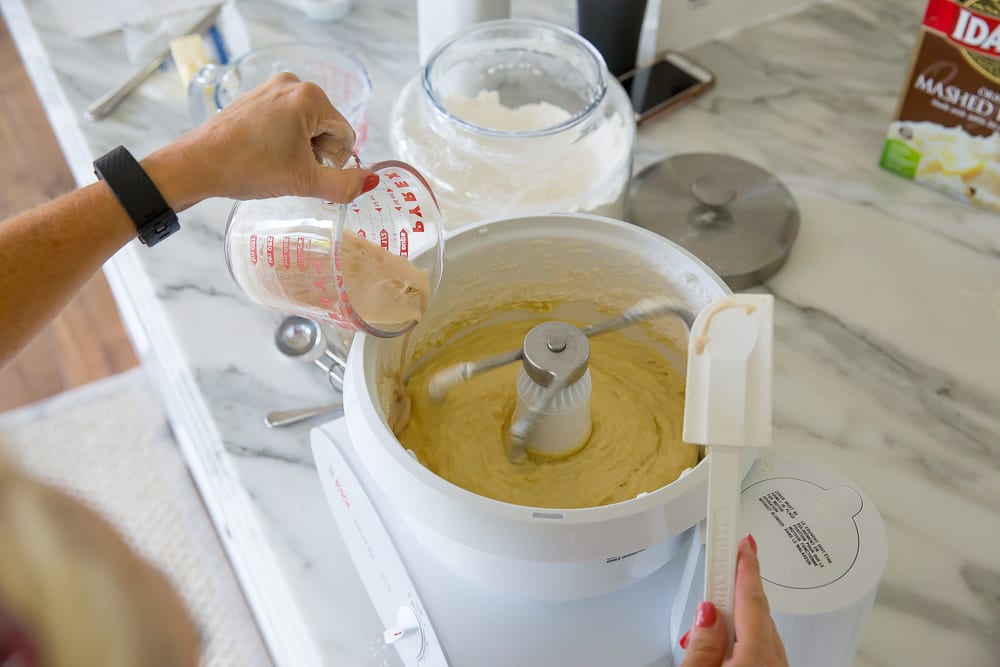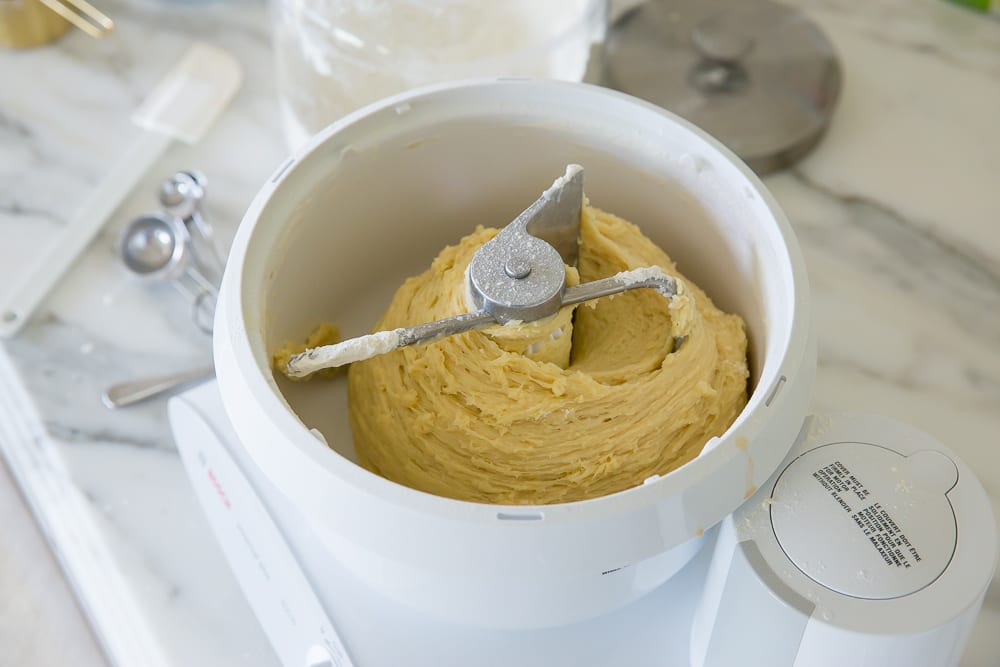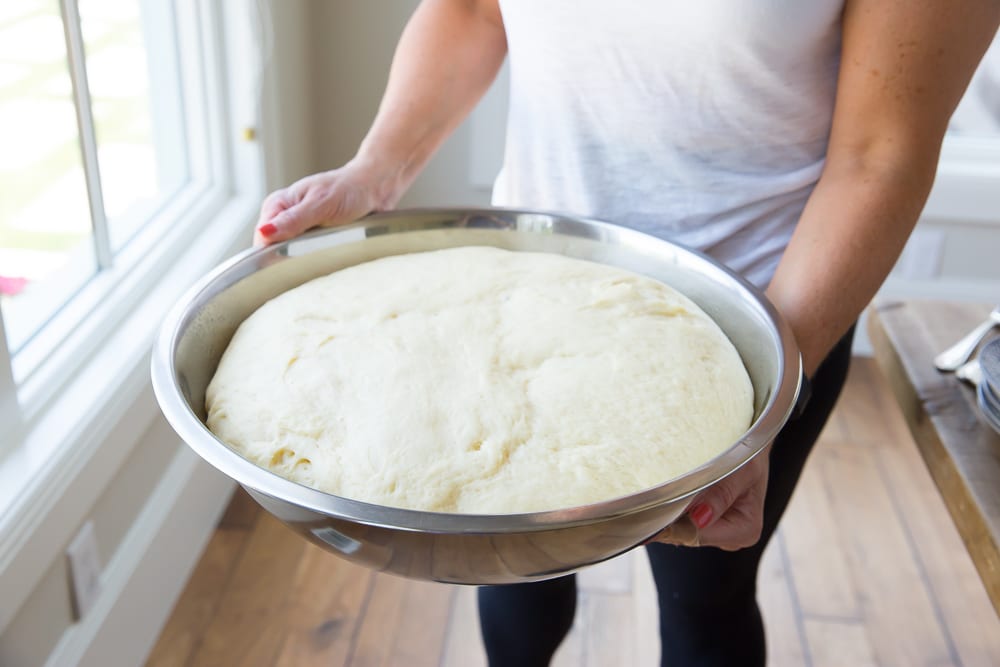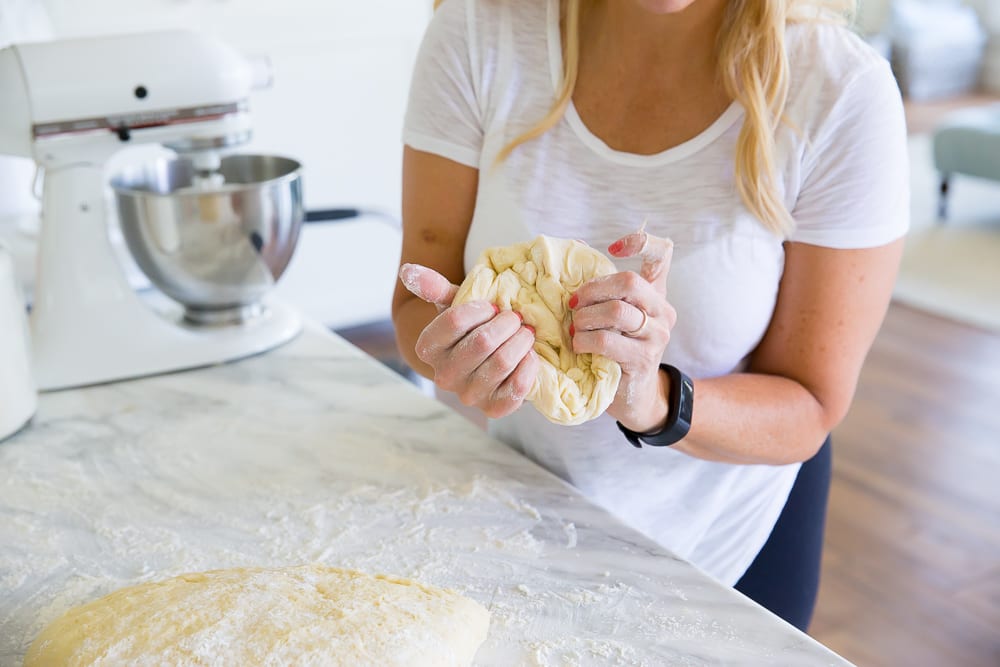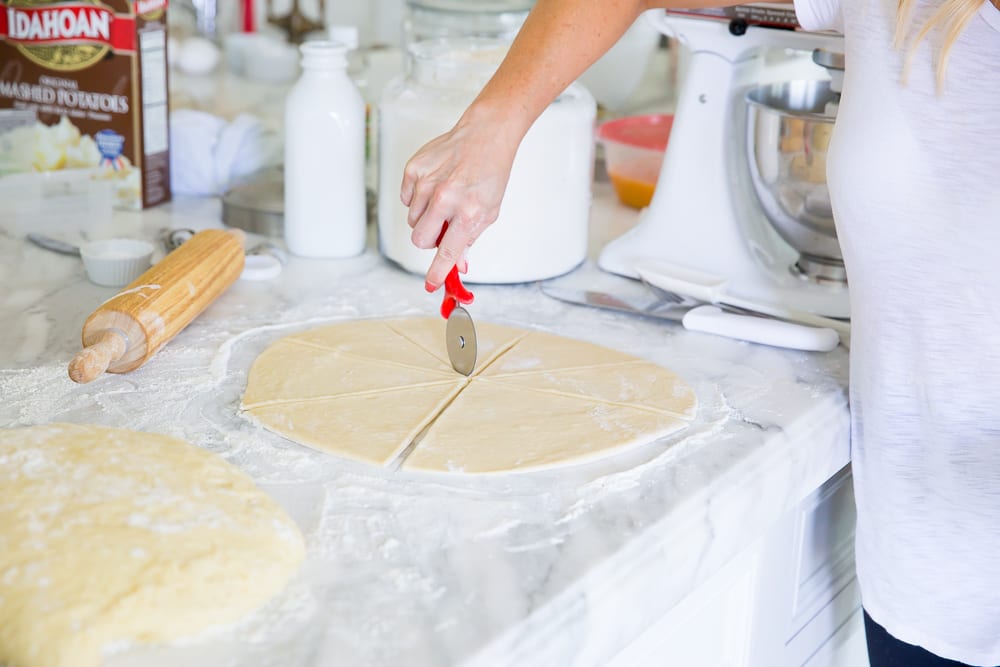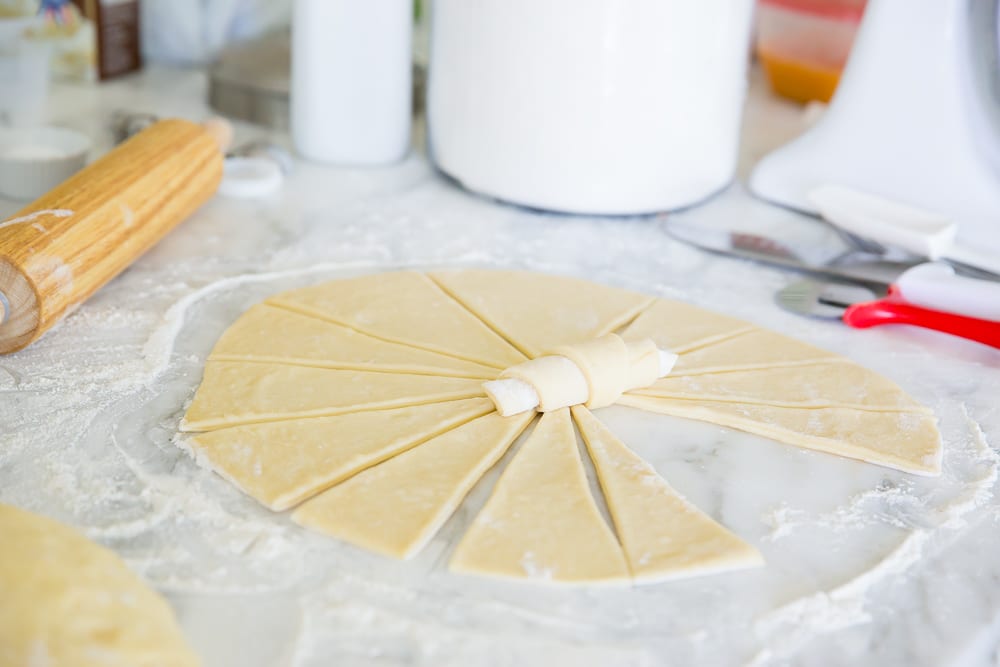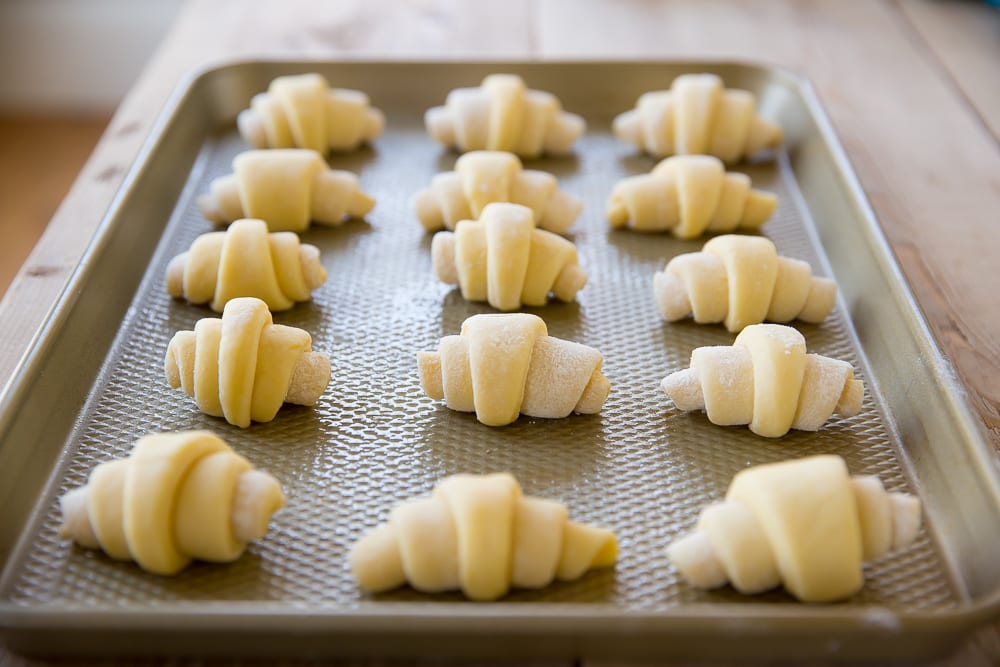 Holly's Helpful Hints
*I use my dough hook on my Kitchenaid stand mixer or my bosch mixer for the entire mixing process.
*1 ½ TBSP is equivalent to 1 Tbsp + 1 ½ tsp.
*I divide the dough into 4 parts and roll out 4 different circles. I use a pastry scraper to cut the dough.
* Can make into knots, balls, parker house shapes or whatever you like. I prefer the croissant shape.
*Don't over bake. Watch bottom of rolls to make sure they don't get too brown on bottom.
*They are good the next day if you put them in the microwave for about 5-10 seconds. Almost as good as fresh baked.
*I sometimes roll them out into the shape I want, then freeze them on a cookie sheet for about an hour. Then I put them in a ziplock bag and then I have rolls to bake when I need them. When ready to use them, let them rise on a greased cookie sheet for a couple hours then bake.
*This recipe makes about 40-50 rolls depending on how big you make each roll. This recipe can be doubled but you'll need a big mixer to handle all the dough.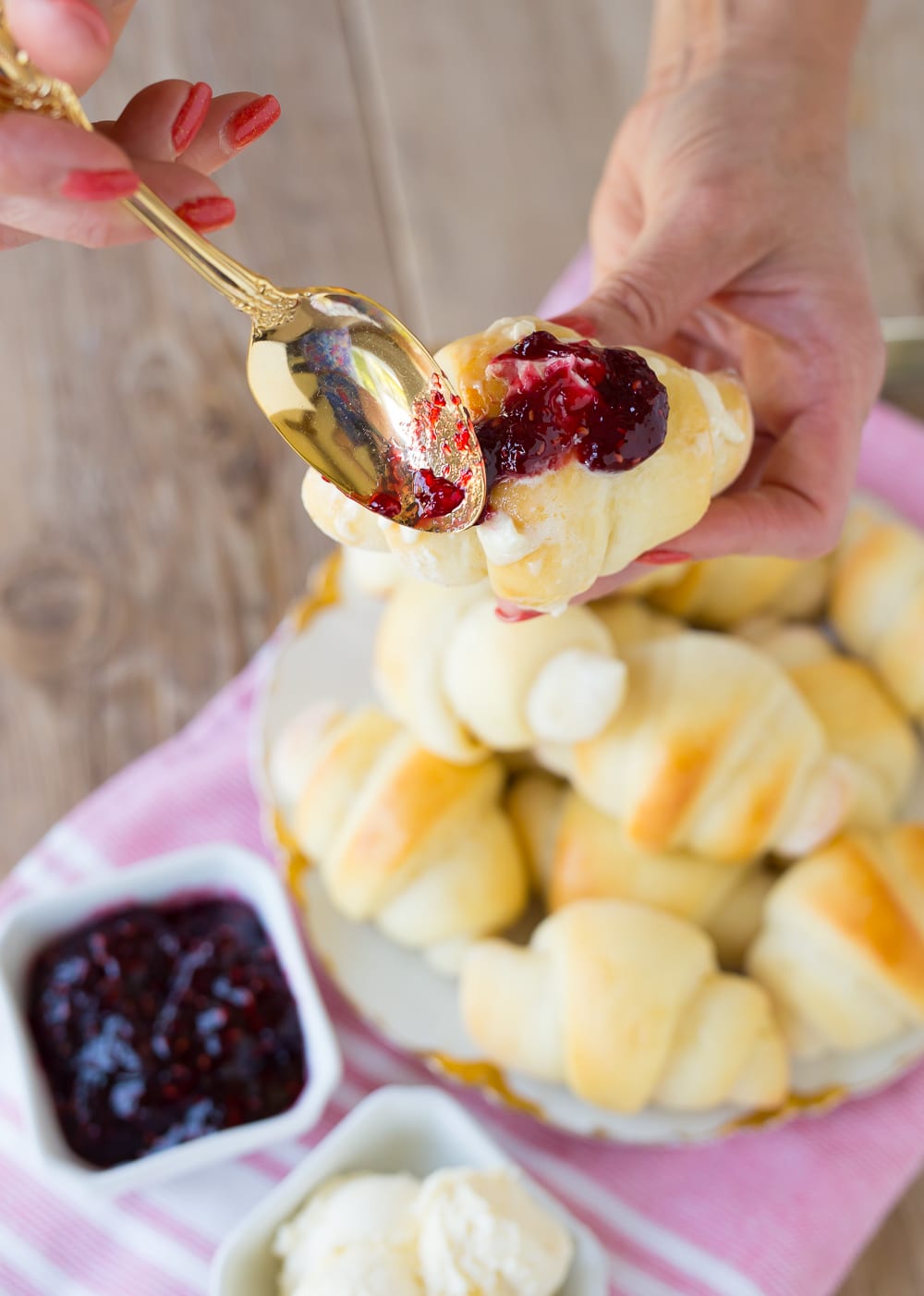 xoxo,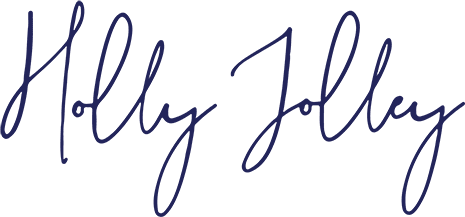 Here are my favorite kitchen tools for making rolls and/or bead:

Pin This Post For Later