Friendsgiving Dinner Party Tablescape
I have always wanted to host a Friendsgiving Dinner Party and this year I am finally going to do it. I am so looking forward to gathering with my close friends that I love so much. This is going to be a Friendsgiving Dinner Party and Tablescape to remember!
I wanted to do something totally different than traditional fall and thanksgiving colors so I decided to go bold and created this black and white tablescape. I found everything I needed from Walmart including the black and white dinnerware.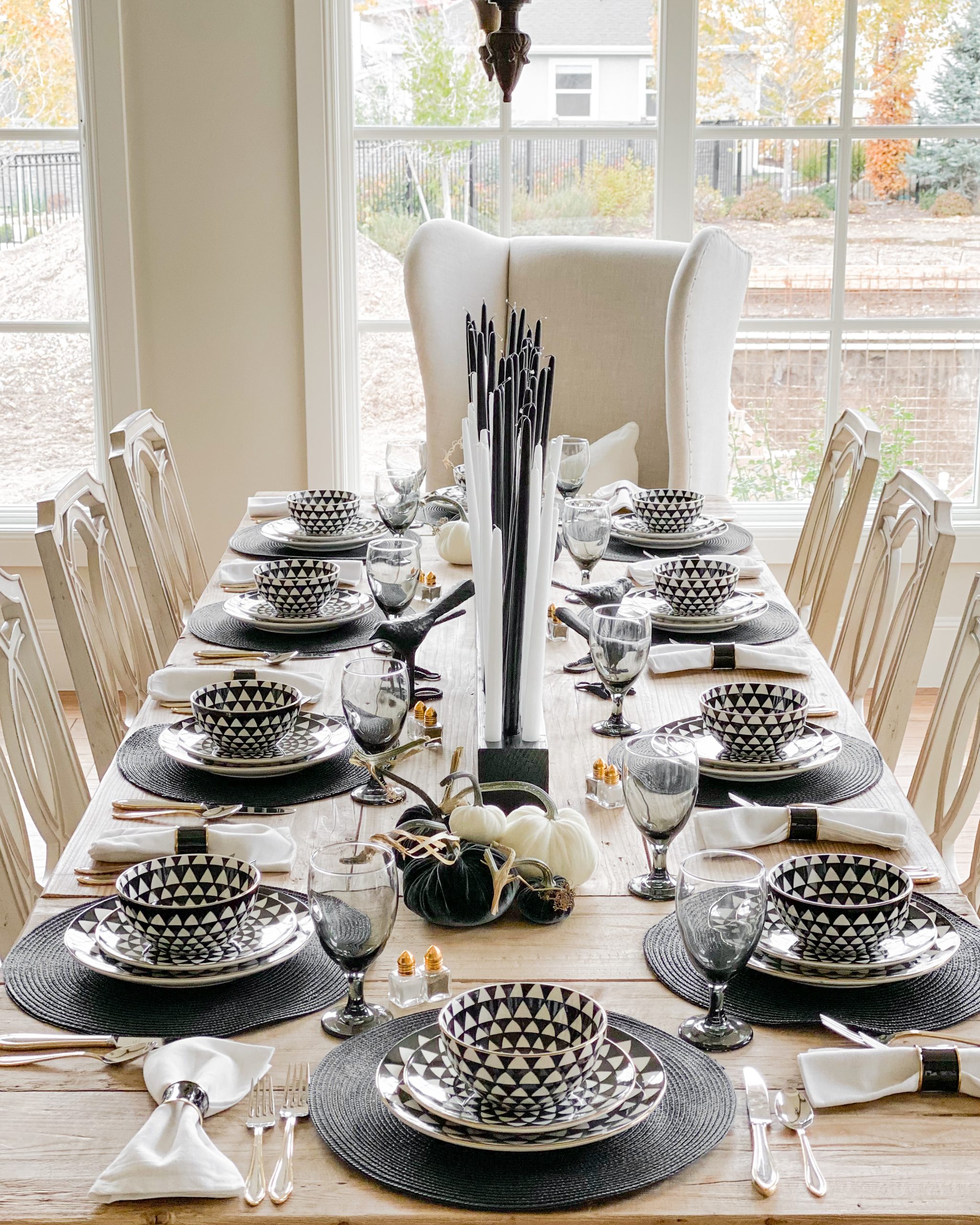 I was so impressed with the selection at Walmart Home and I was able to order everything online which made it so much easier for me to prepare. Walmart has so many new items that are perfect for hosting anytime of year and for all your upcoming holiday gatherings.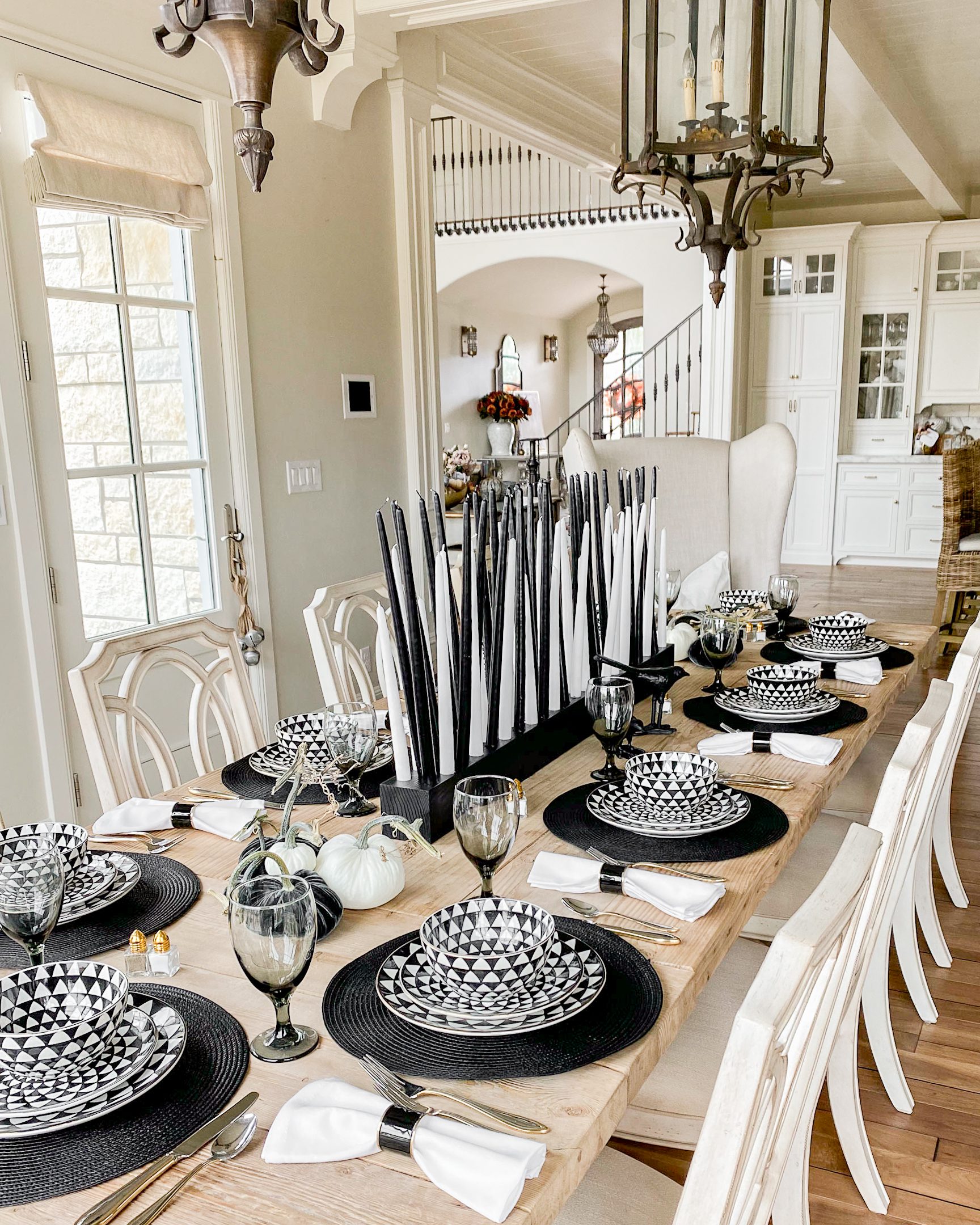 Friendsgiving Made Easy with Walmart
Here are just a few of the items I found at Walmart to create this black and white Friendsgiving tablescape. I've also included some other items throughout the post and I will be link everything again at the bottom of the post.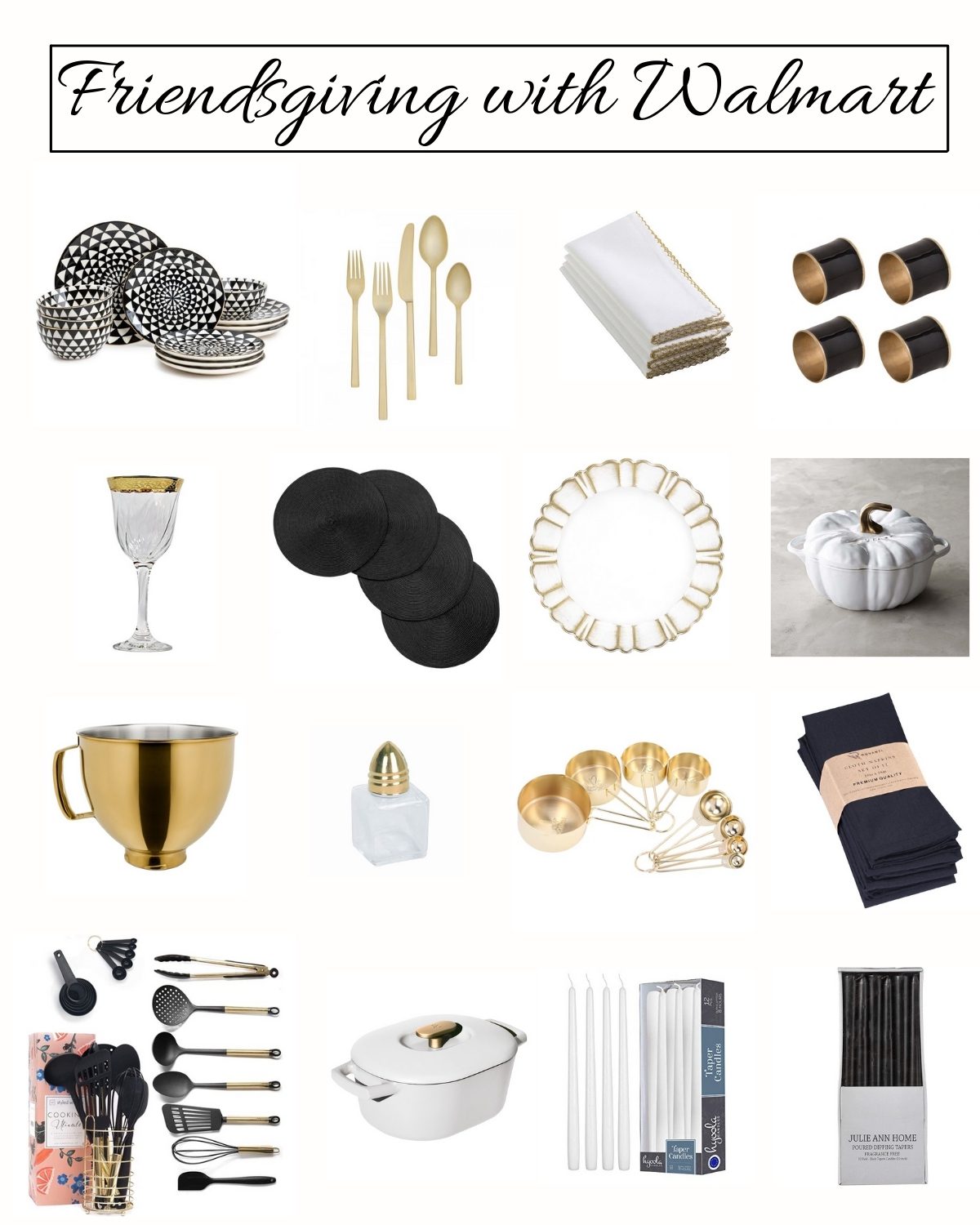 I particularly love all the white and gold serving pieces and bakeware. So many beautiful items to choose from that are elegant and functional. Here are a few of my favorites!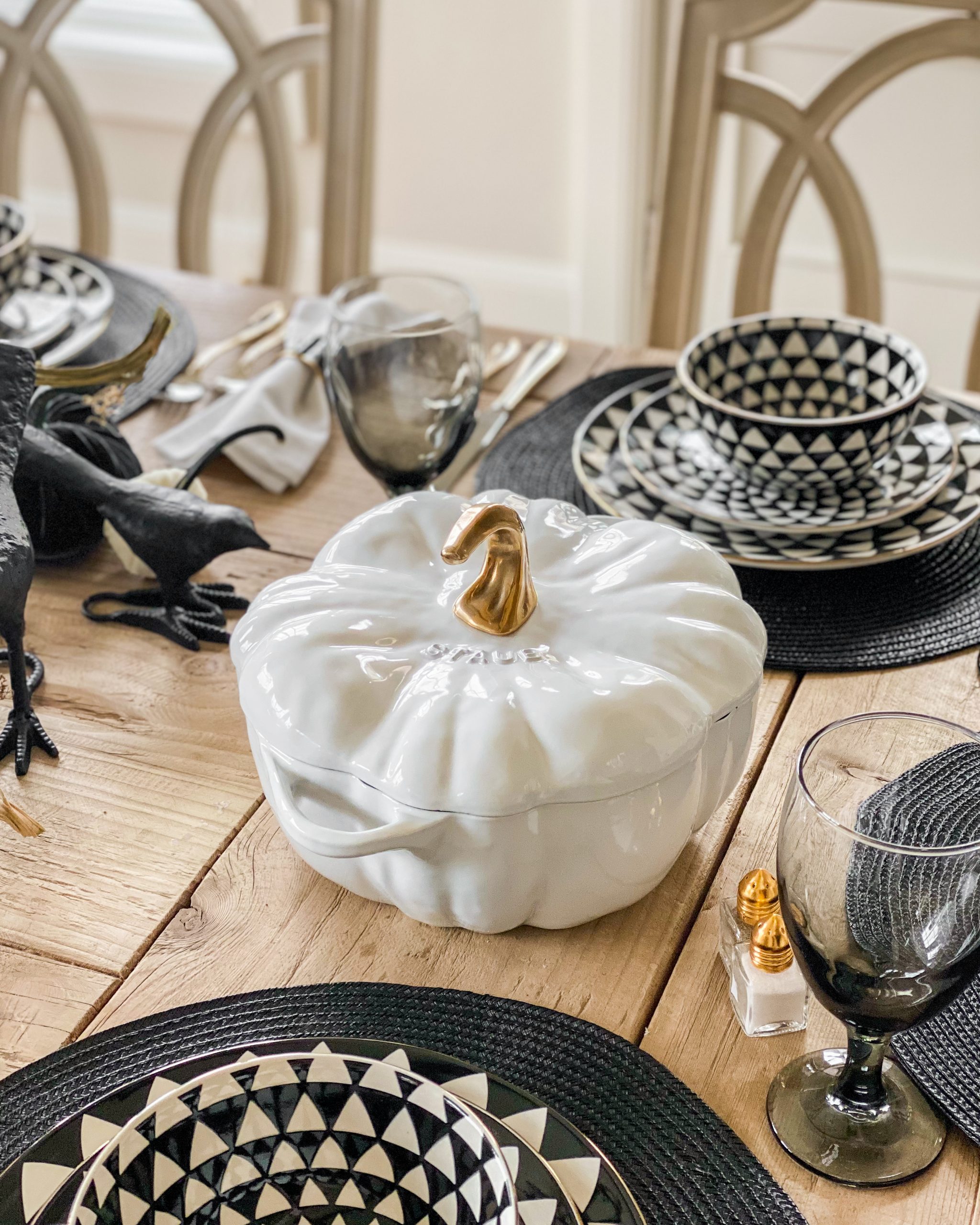 I'm obsessed with this enameled cast iron baking and serving dish that's shaped like a pumpkin.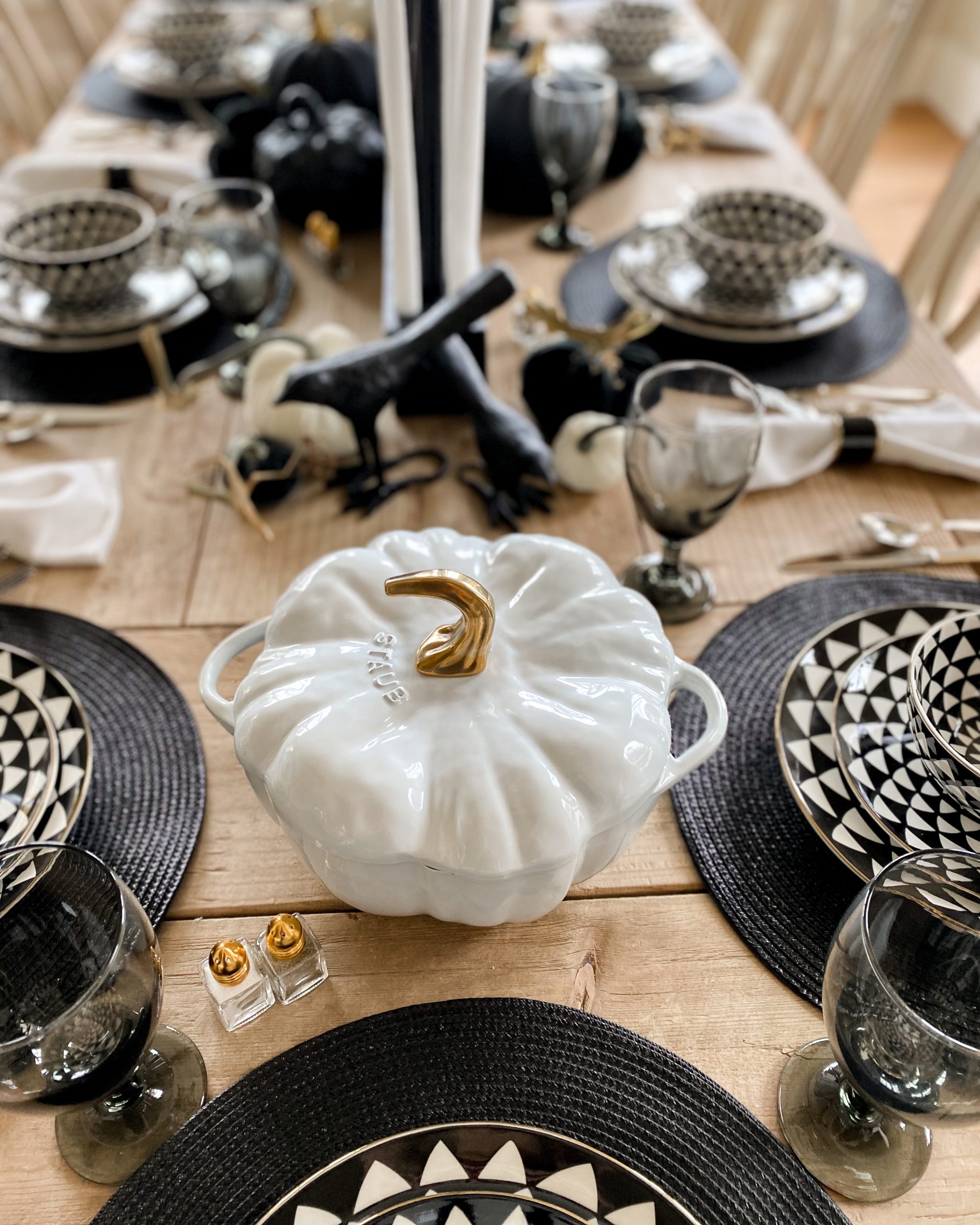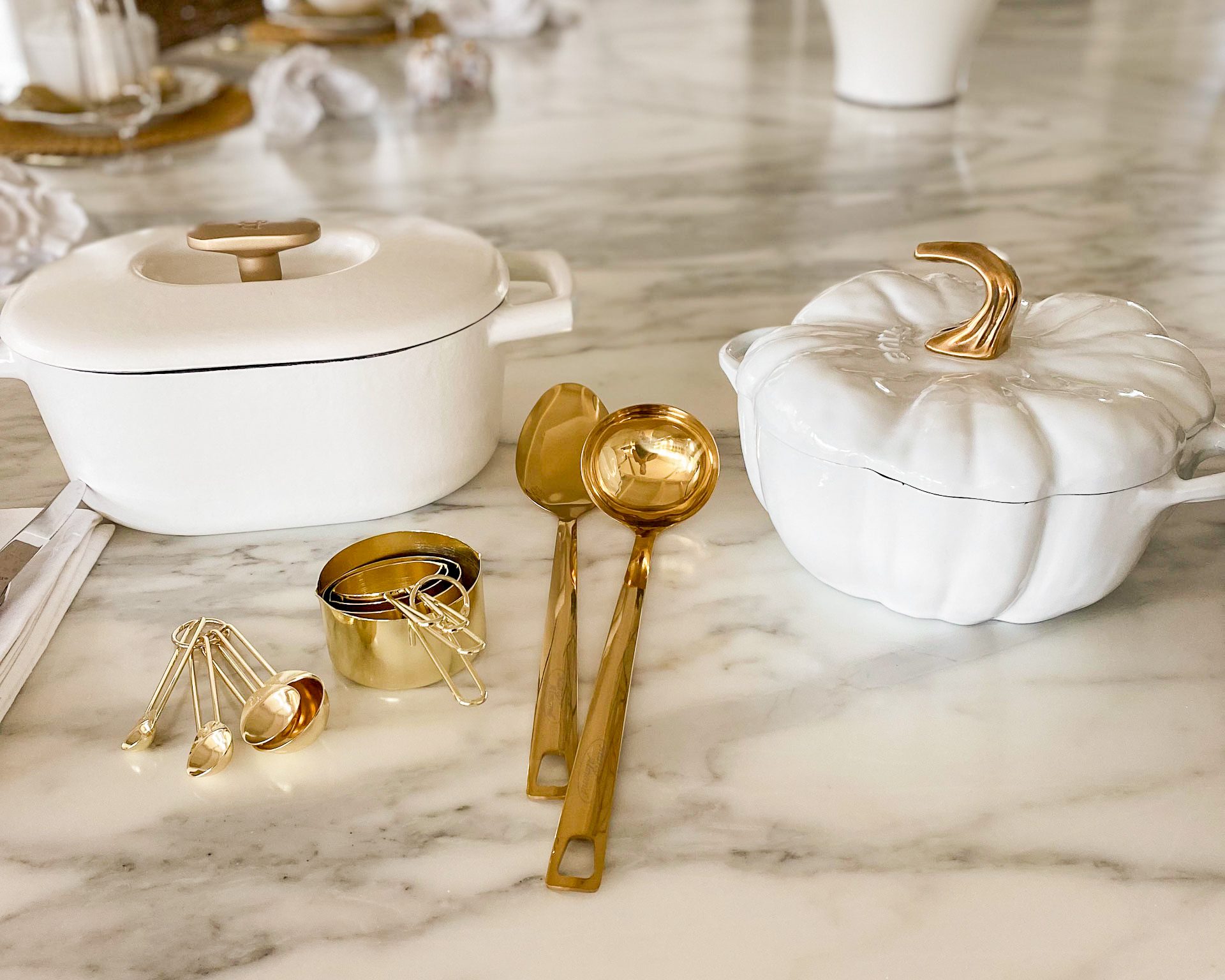 The Tablescape and Place-Setting
I enjoy setting the table and finding creative ways to style it. I usually use flowers or some type of floral centerpiece but this time I thought it would be fun to add a large candle block that my son made for me with black and white taper candles. I can't wait until the dinner party to light all the candles!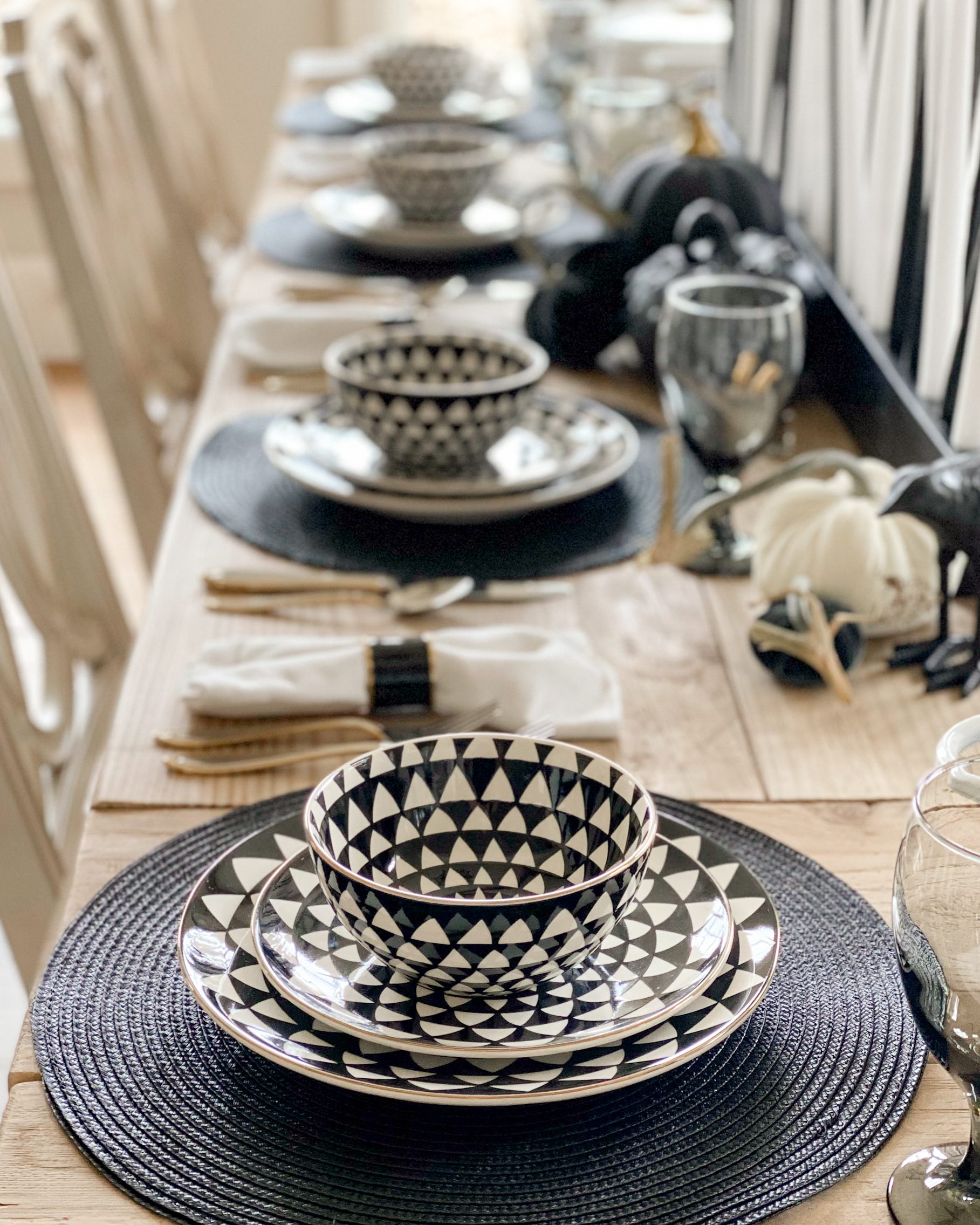 For the place-settings, I used round black woven placemats underneath the black and white dinnerware. I used gold and silver flatware and a smoky water goblet for the drink ware. The white linen napkin paired perfectly with the black and gold napkin rings.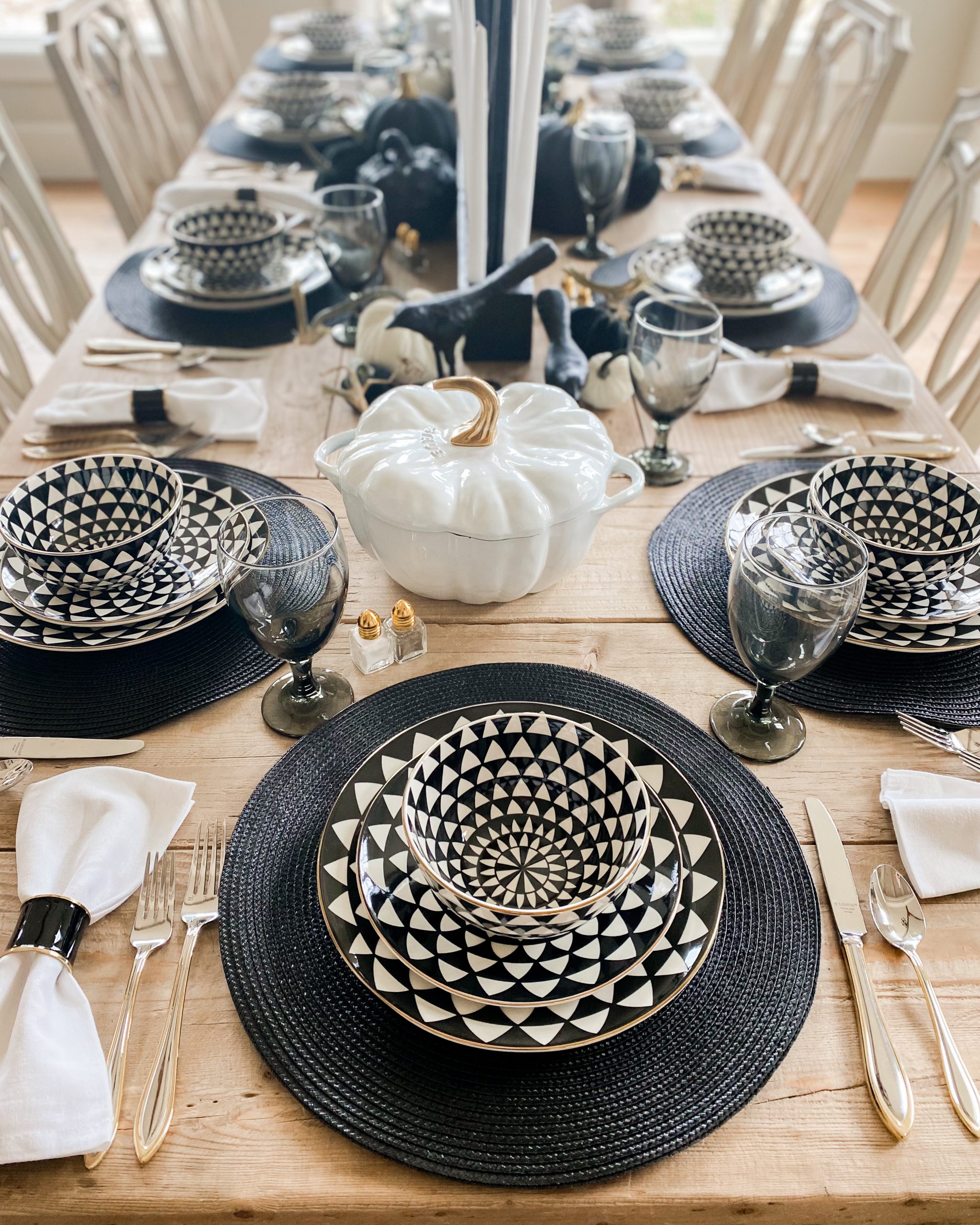 I left some space for the serving pieces that I'll be adding when the dinner party starts and have shown both versions here so you can see what it will look like.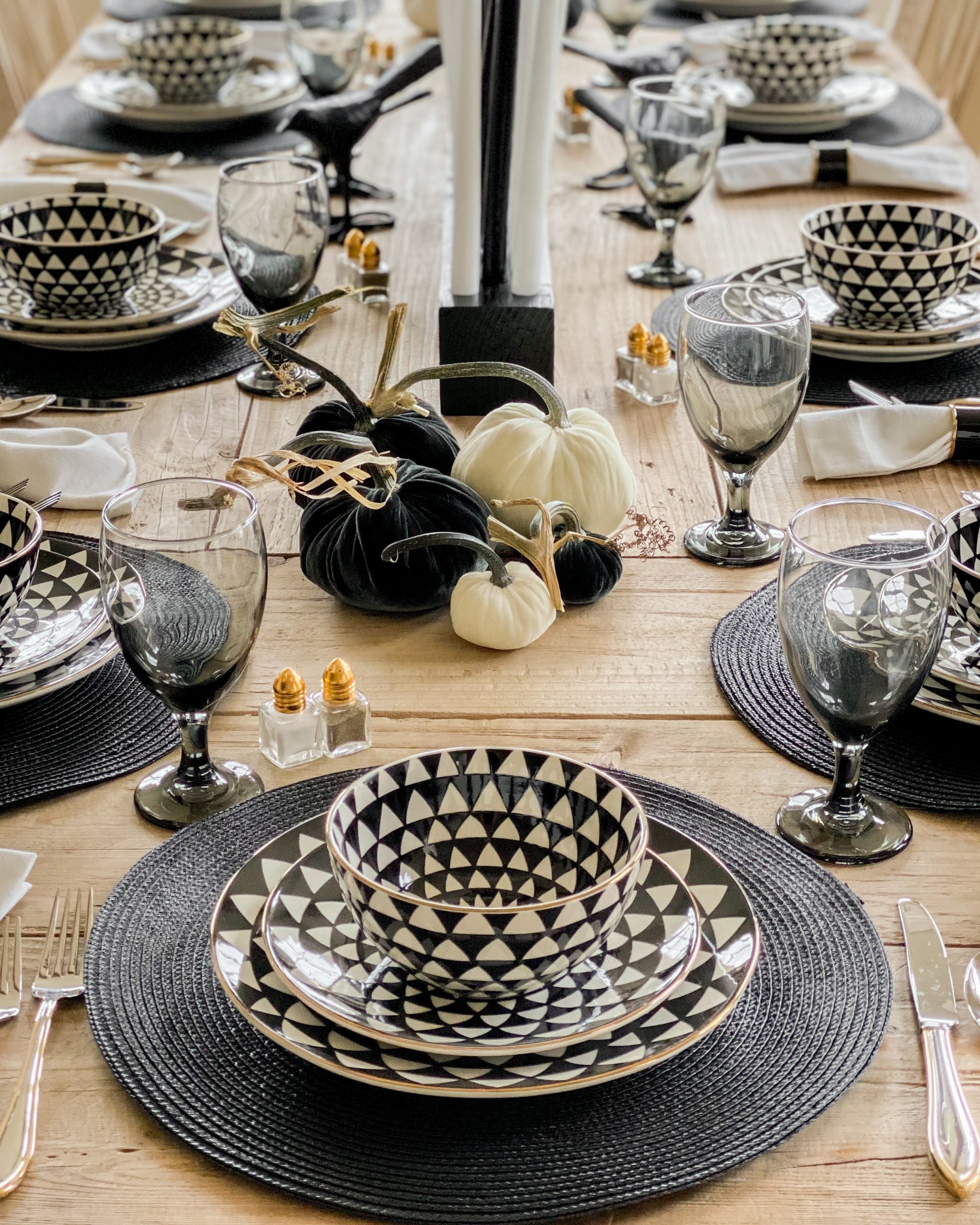 Finishing Touches
I always add salt and pepper shakers to the table and one special touch is to have one by each place-setting so no-one has to ask to pass the salt and pepper! These mini ones are my personal favorite.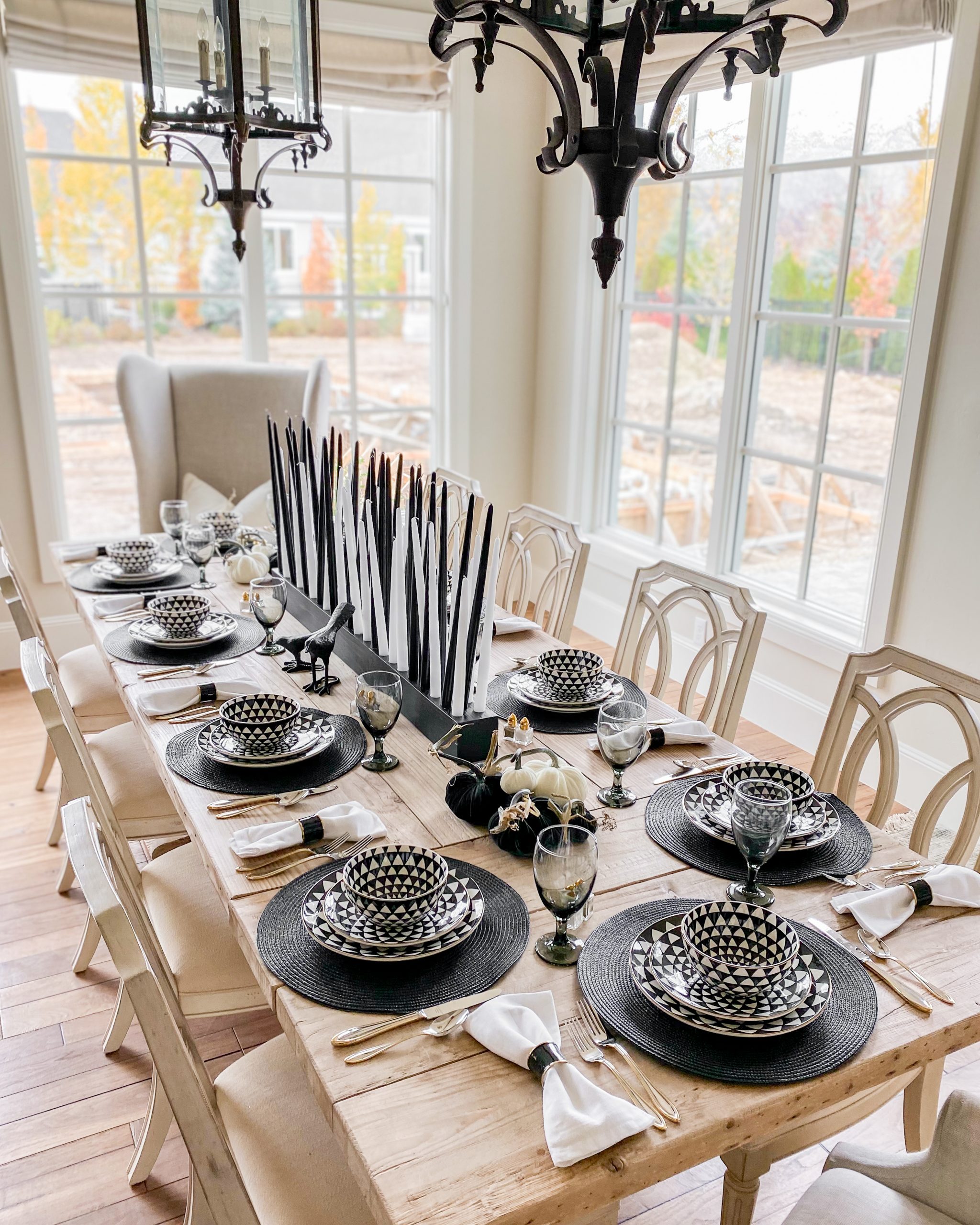 You can fill in open spaces of the table with serving pieces and some minimal decor. Pumpkins always do the trick this time of year. One can never have too many pumpkins!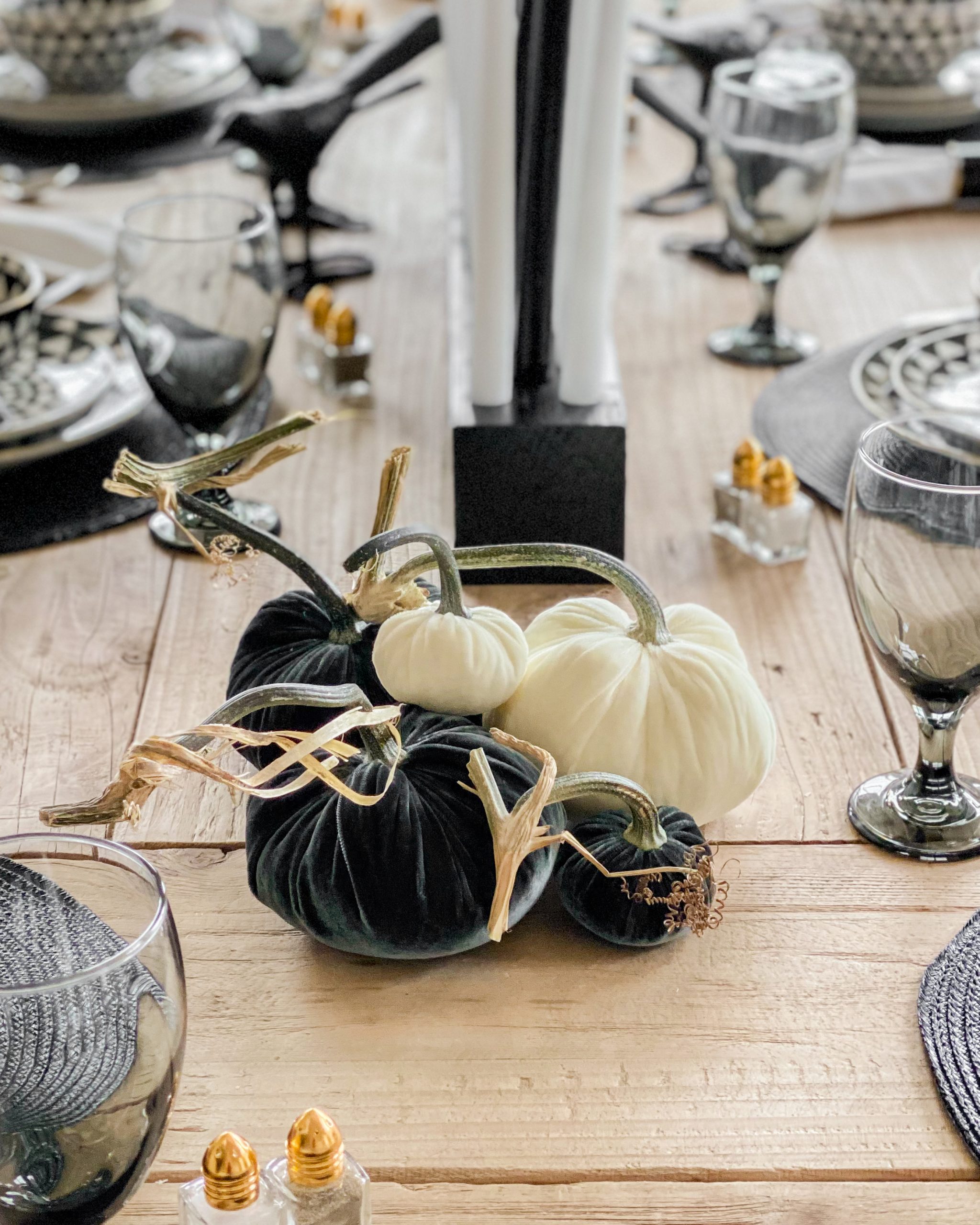 I hope you've enjoyed this Friendsgiving Dinner Party Tablescape and I'm so thrilled to have found all these amazing items from Walmart. Click the link here to see more from Walmart Home and all the items to decorate your home for the upcoming holidays. Scroll to the bottom for all the links to the items I used.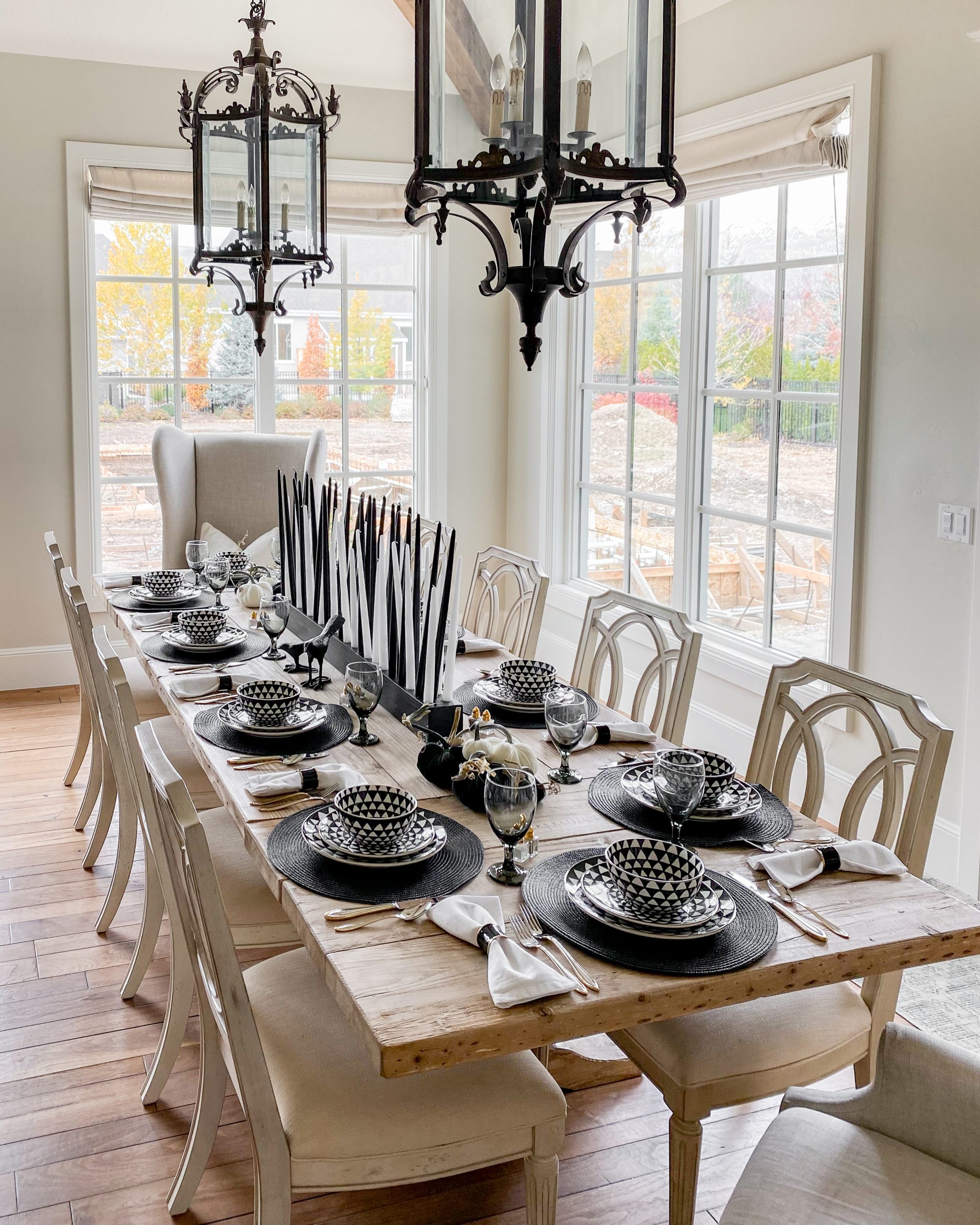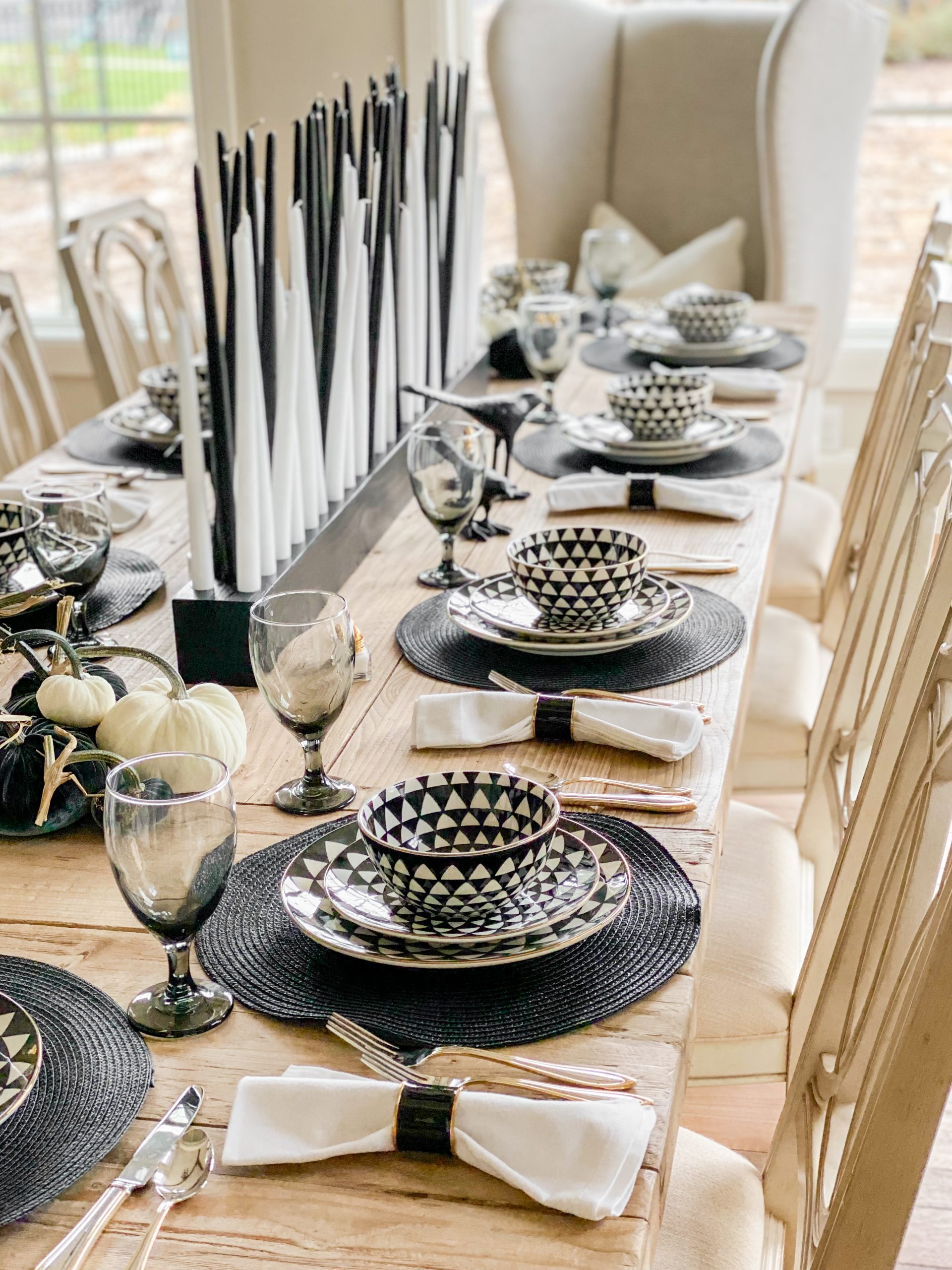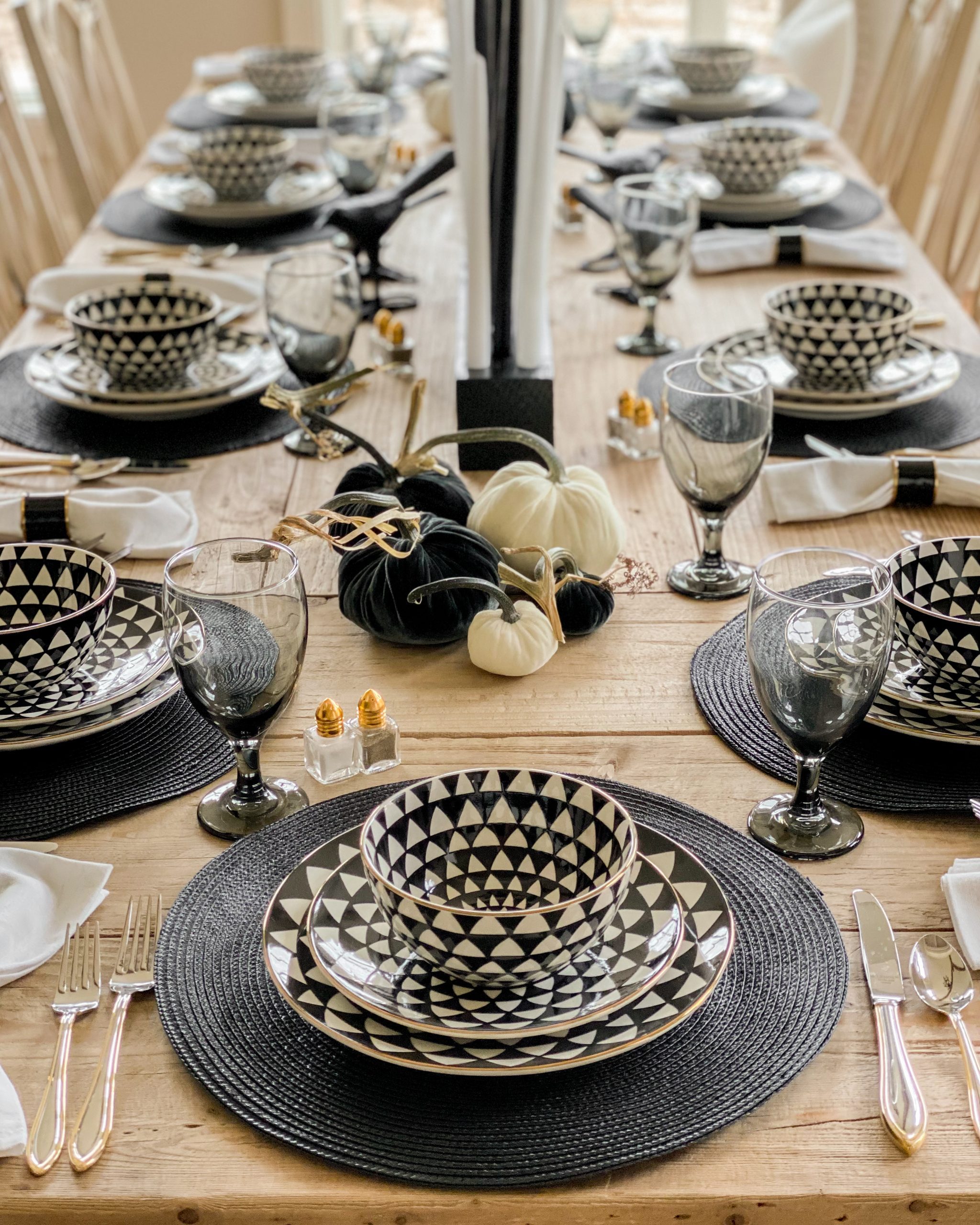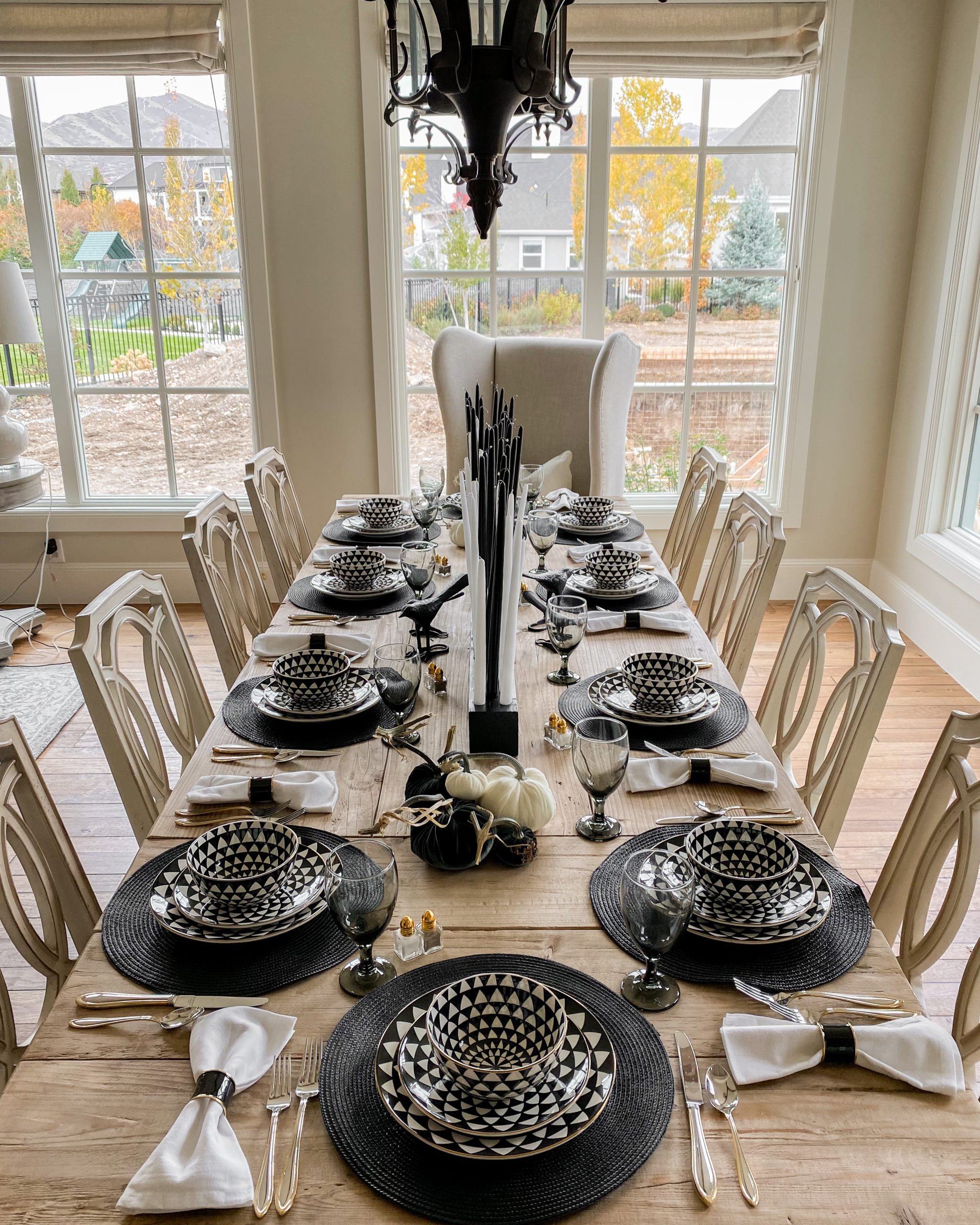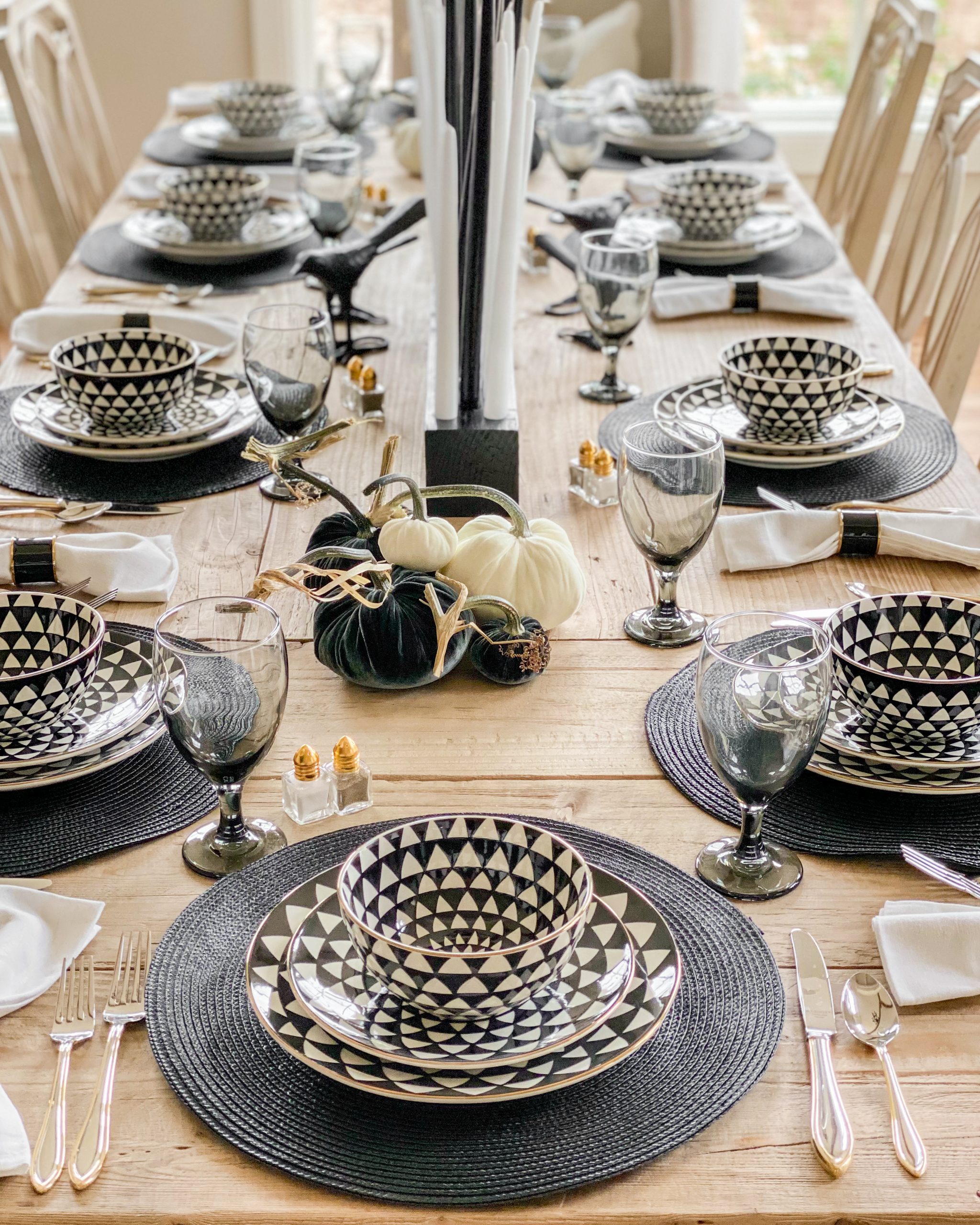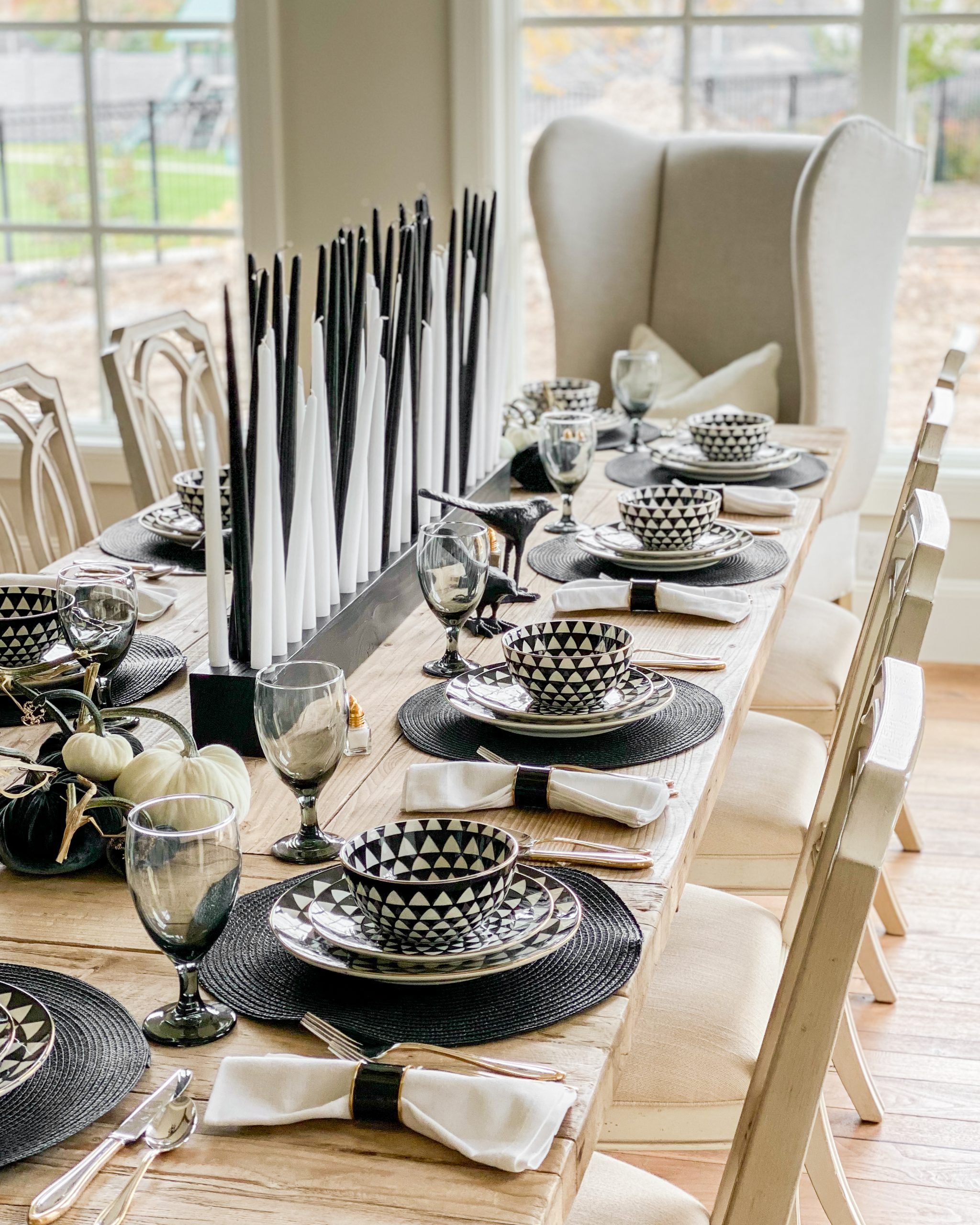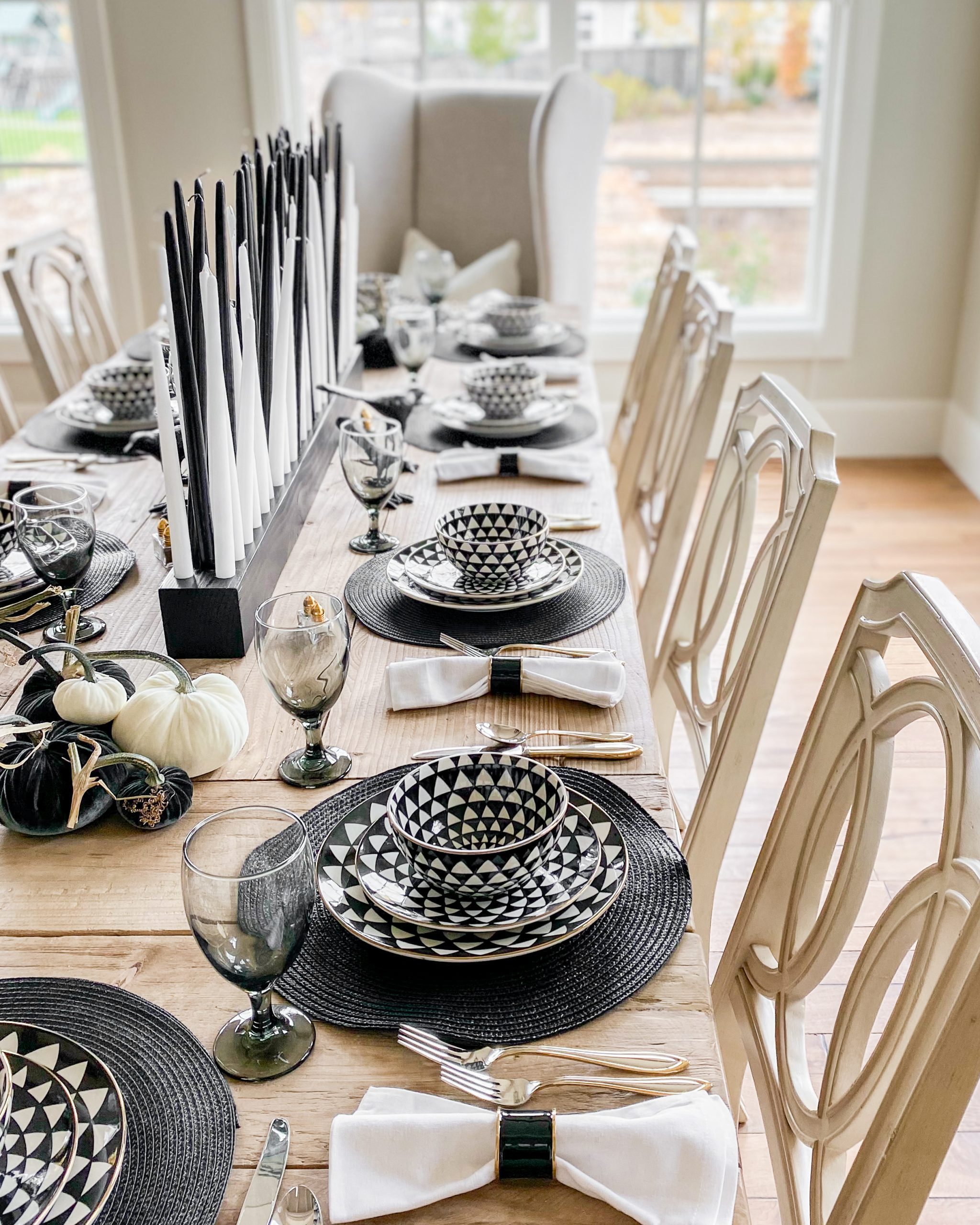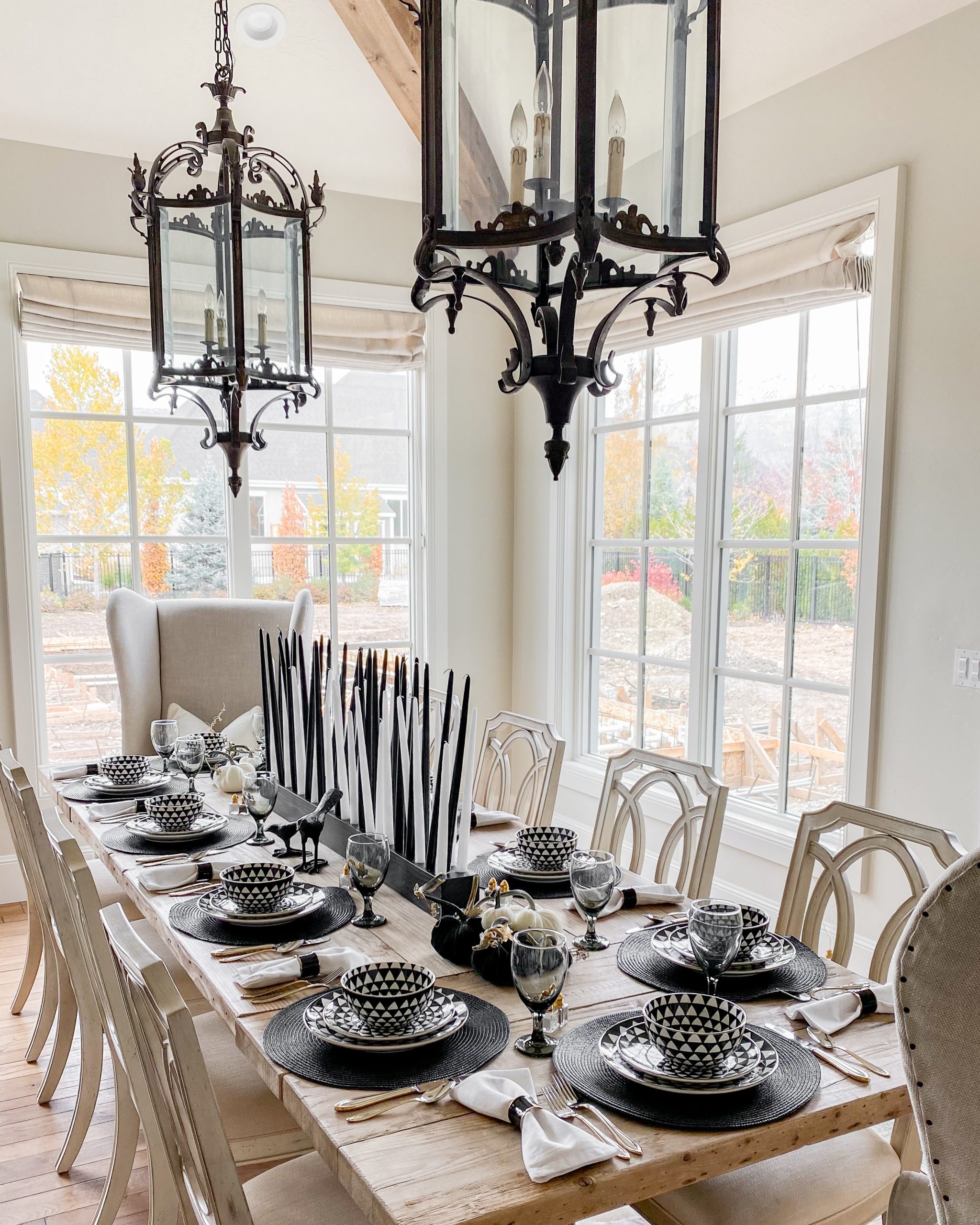 Thanks so much for stopping by! Feel free to subscribe to my blog so you never miss a post! Happy Friendsgiving!
xoxo,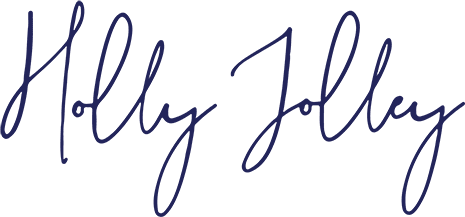 Here are some of my Thanksgiving/Friendsgiving Recipes
Sources for all the items I used from Walmart are linked below.