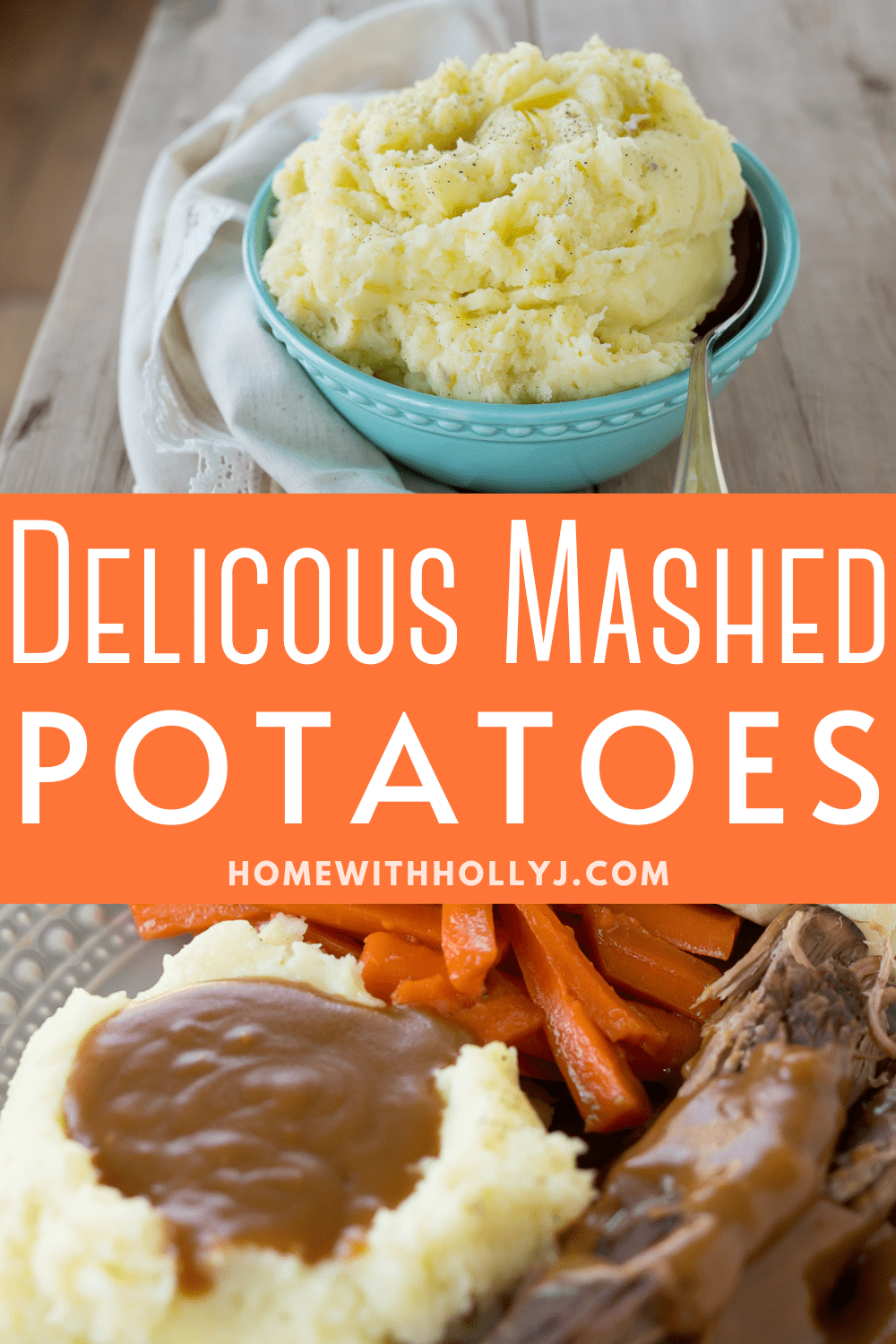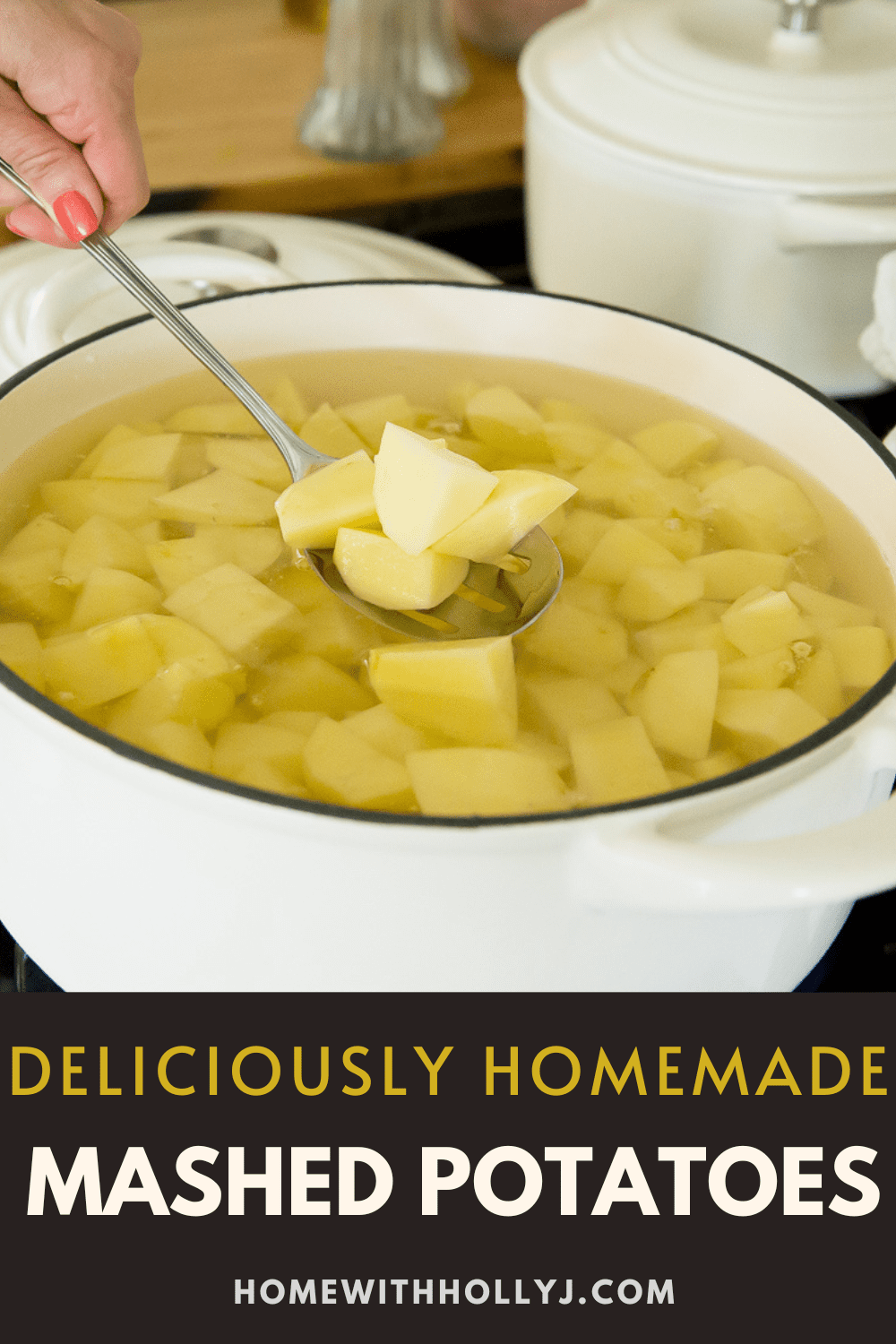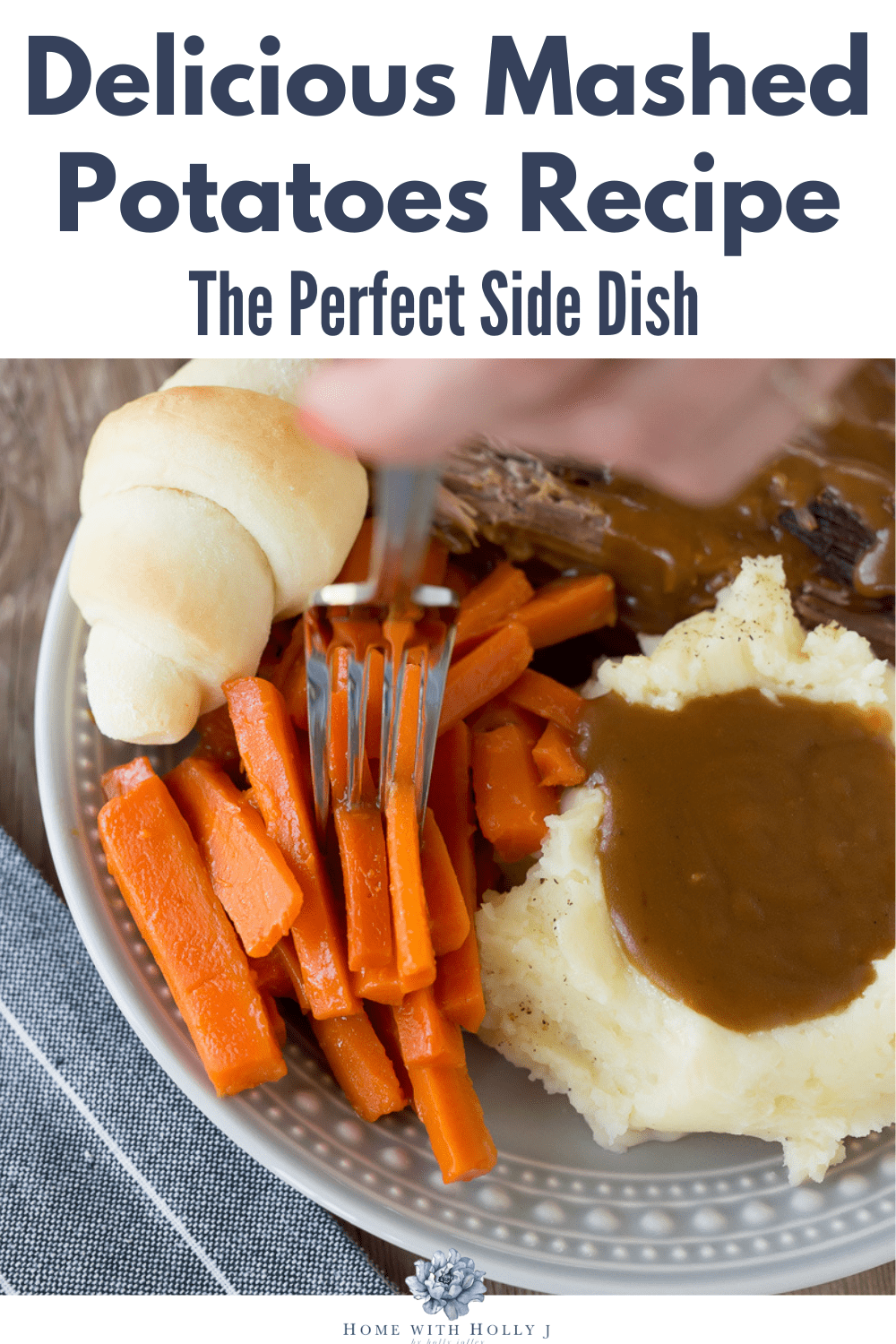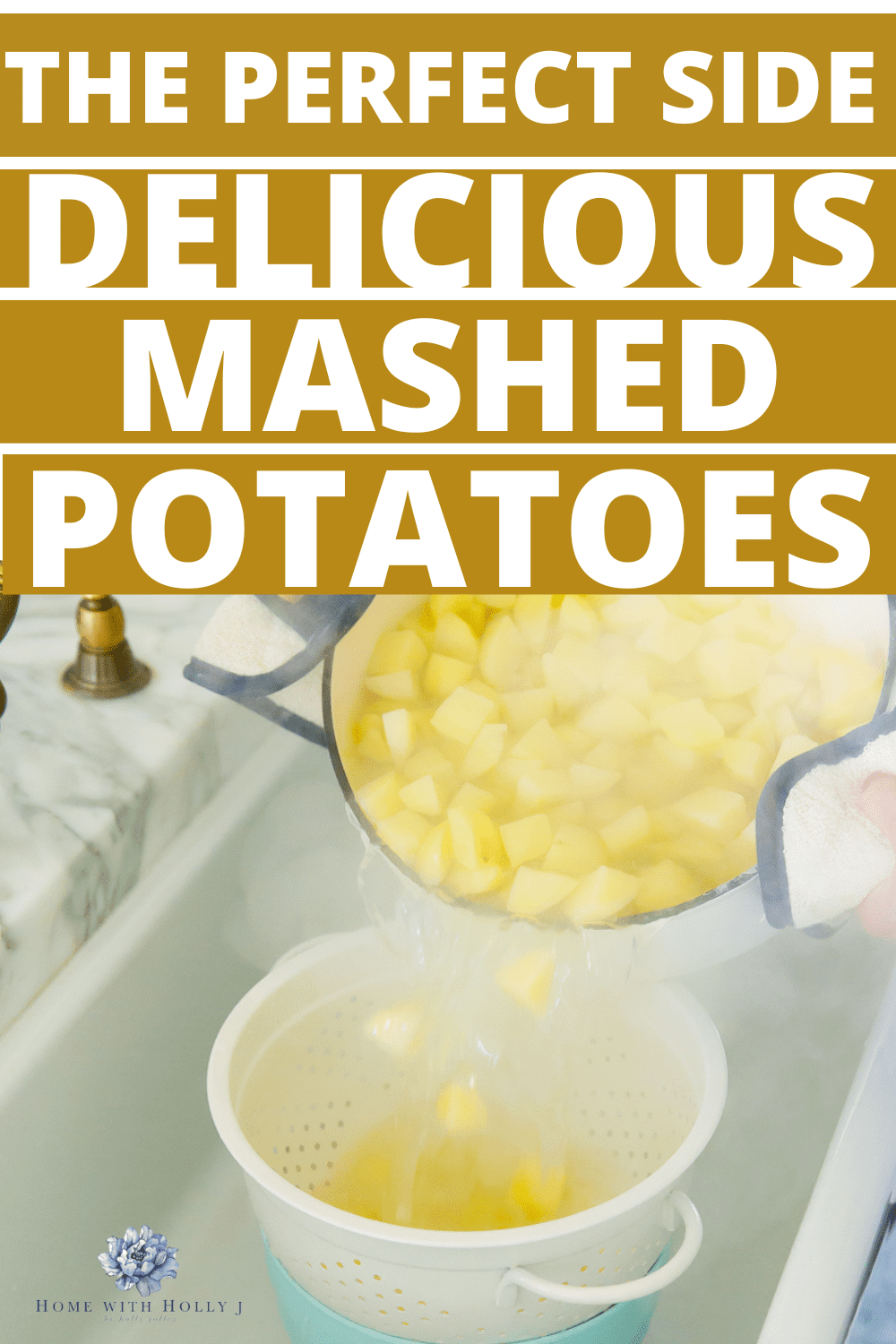 With just a few simple steps, you can make this delicious mashed potatoes recipe for the perfect side dish for any meal.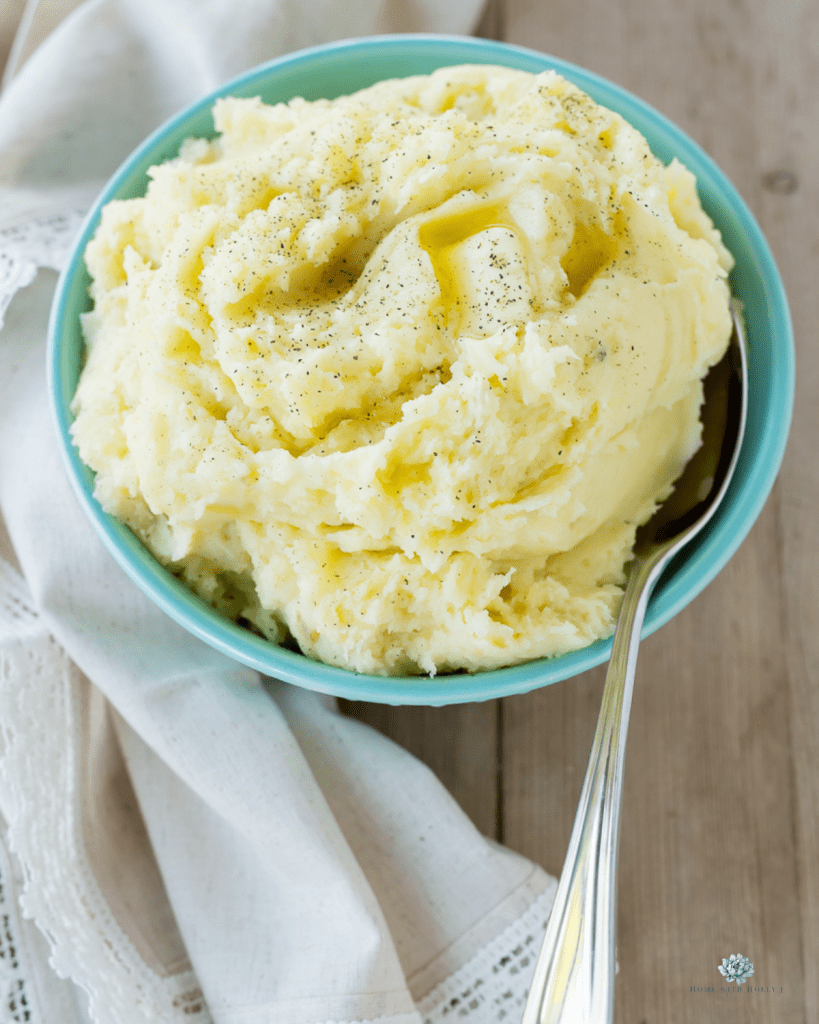 Disclaimer: This post does include affiliate links for your convenience. This is at NO additional cost to you but earns me a small commission. To read more, check out our disclosure policy.
Classic Mashed Potatoes Recipe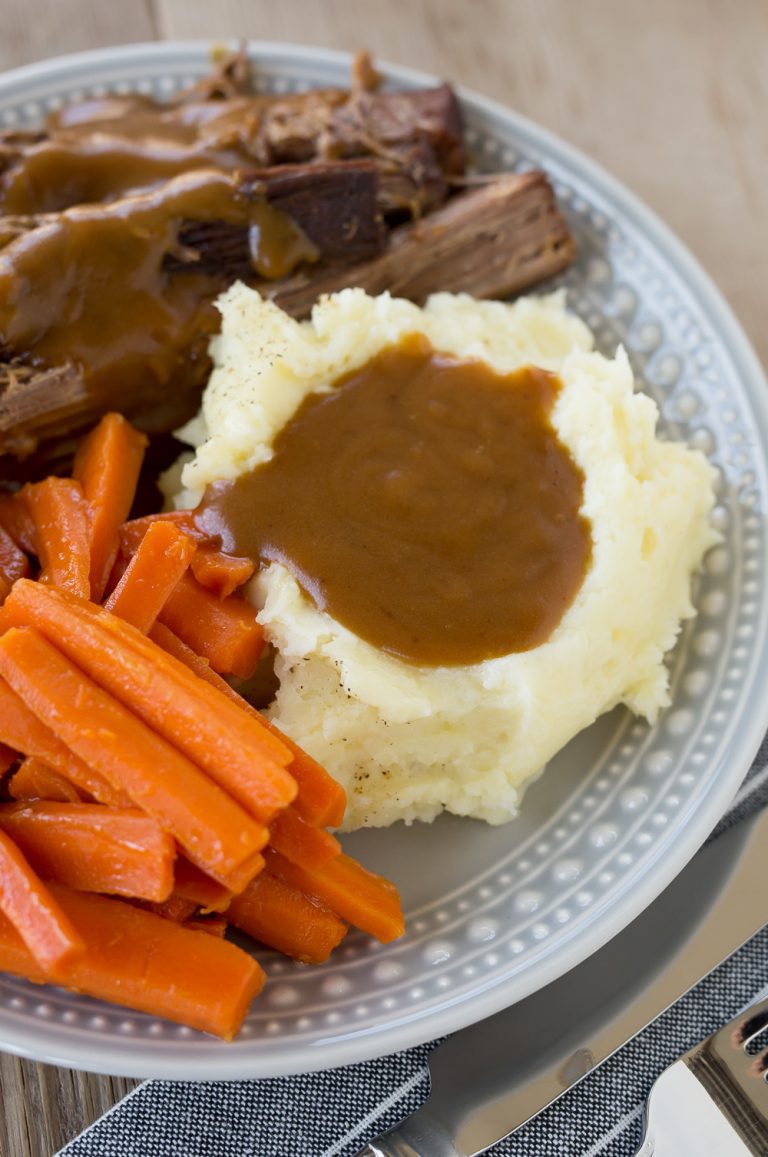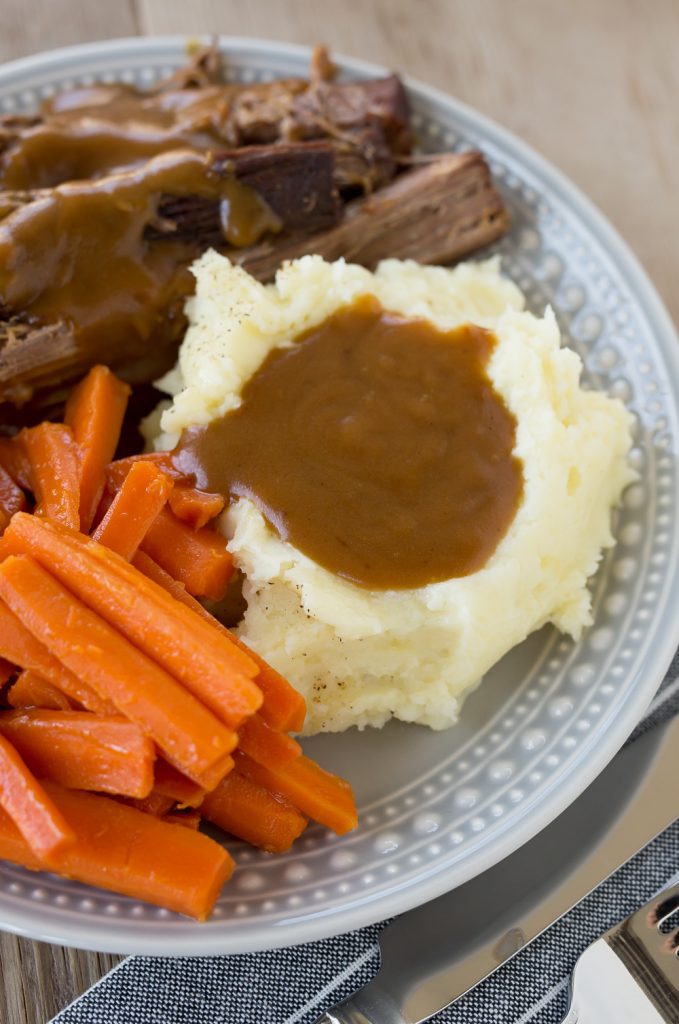 Mashed Potatoes are one of my favorite things to eat! I love potatoes in any form but mashed might be my favorite! I also love to smother them in homemade gravy. My family loves gravy so I learned at a very young age how to make really good mashed potatoes and homemade gravy.
Now for some backstory…
My grandpa was a farmer in Idaho and grew wheat and barley but his winter job was to work in a spud house in southeastern Idaho as a potato inspector. I can honestly say that we had potatoes with every meal! My grandparents would always bring us big boxes of potatoes, or spuds as they called them.
My mom could make potatoes in more ways than I could count including, fried, scalloped, baked, and of course mashed. She found ways to incorporate them into all our meals and I loved them whatever way they were made. In fact, my nickname was PQ, for Potato Queen. My dad called me that because I loved them so much.
We NEVER had instant potatoes and I'm still like that. I can hardly bring myself to make them out of a box since it was so ingrained in me to make the real thing! What can I say? I'm a bit of a potato snob now!
I also learned how to make really good homemade brown gravy that pairs perfectly with this mashed potatoes recipe so tap this link here for the brown gravy!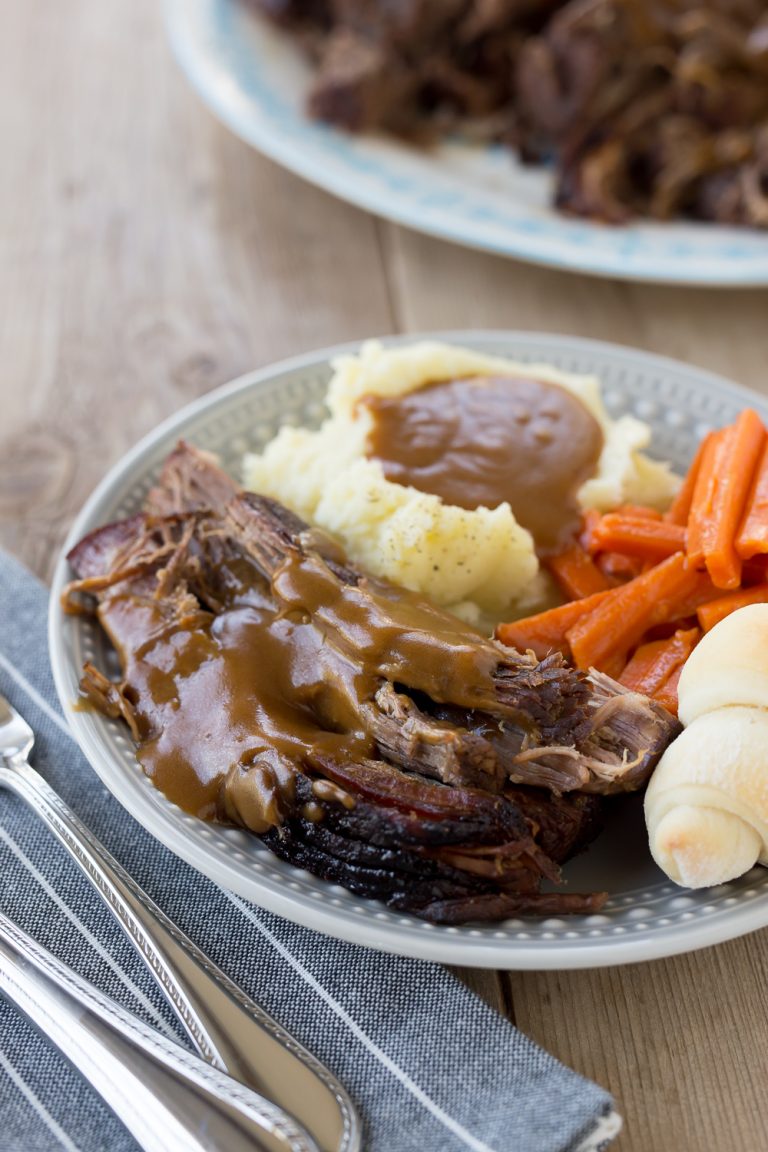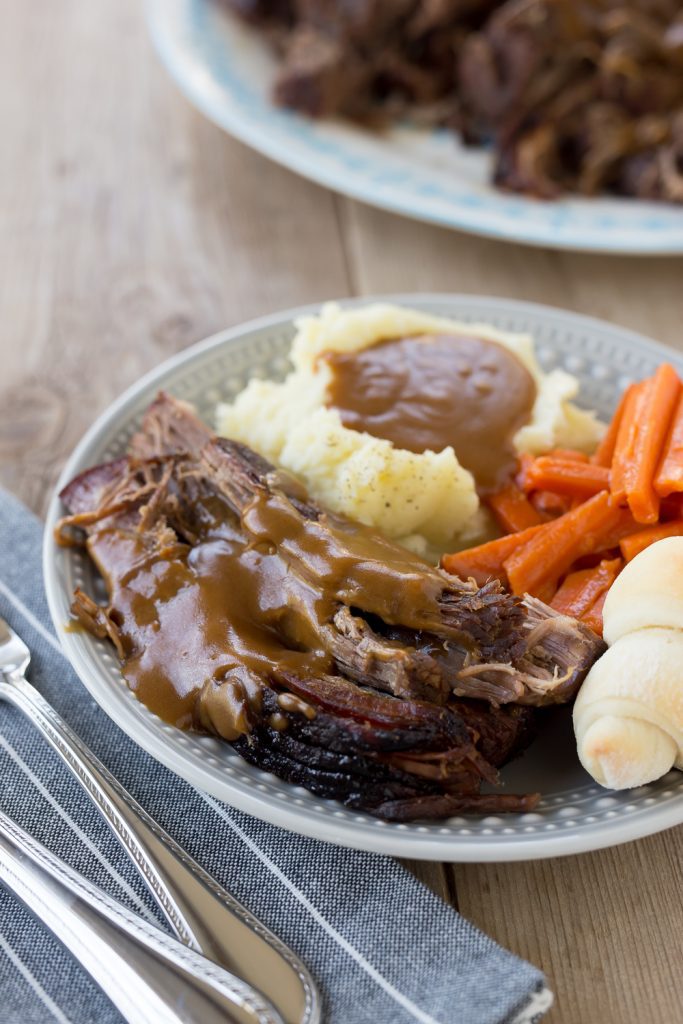 My Mom and Grandmas would always make their homemade roast beef and brown gravy with this mashed potatoes recipe for Sunday dinner. I have continued this tradition with my family and it's one of my favorite meals to make!
Here are the recipes:
Brown Sugar Butter Carrots (recipe coming soon!)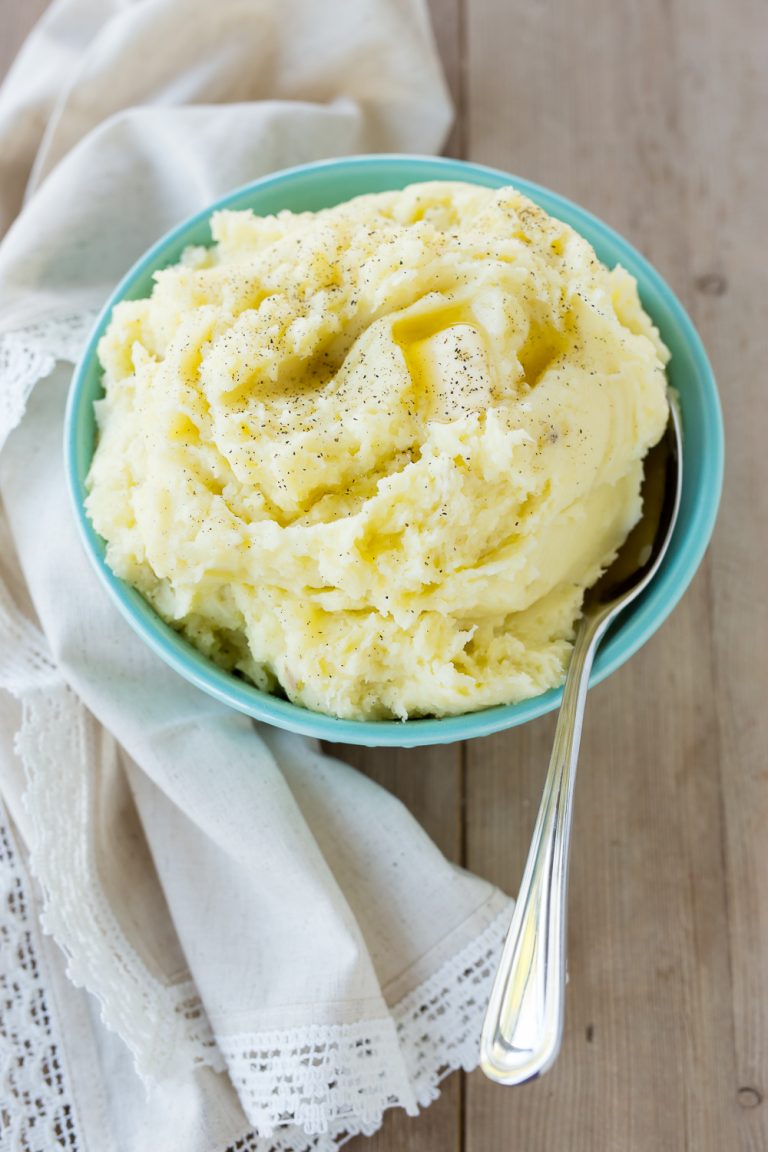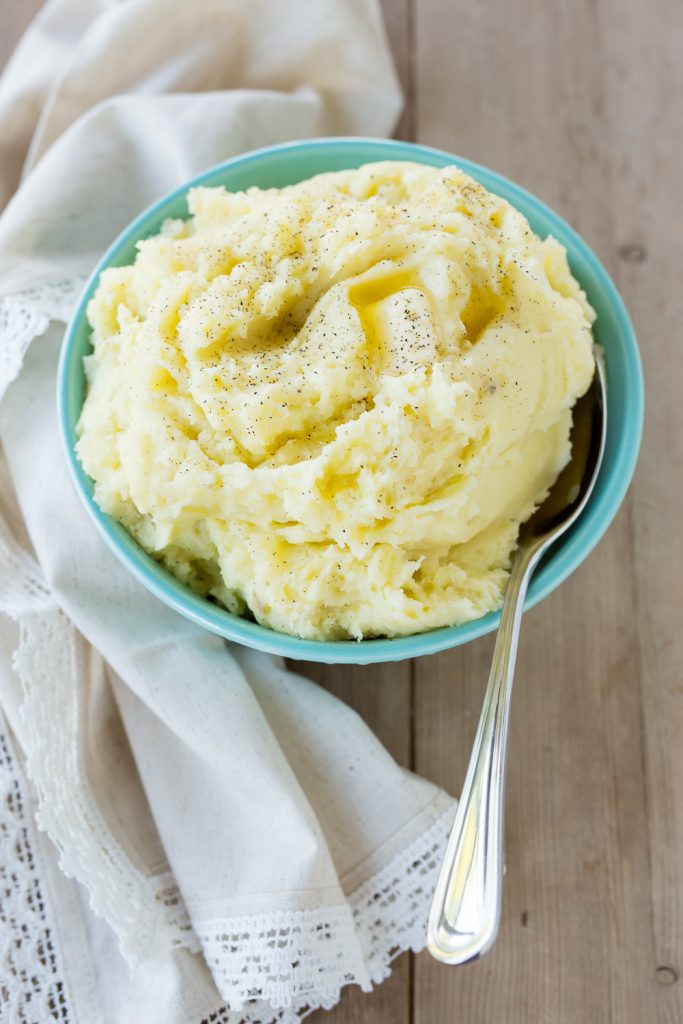 Now for the Recipe: Homemade Mashed Potatoes Recipe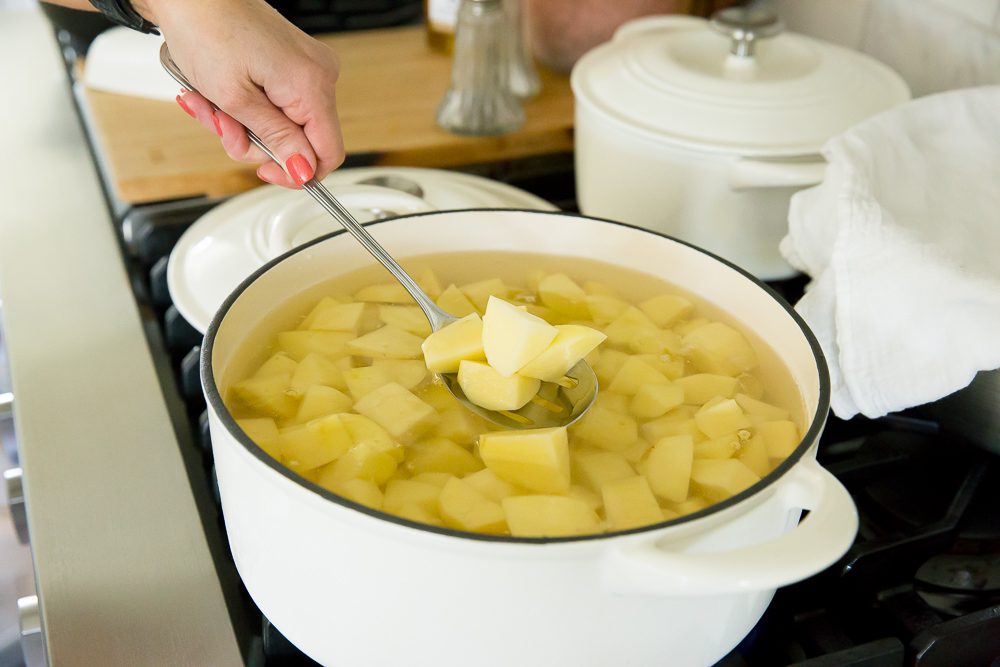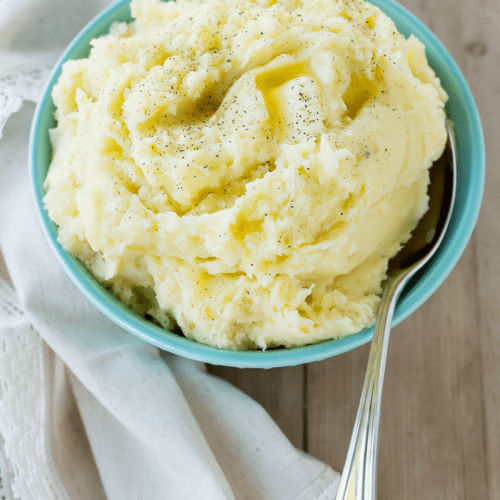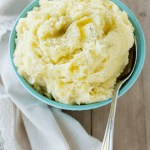 Homemade Mashed Potatoes Recipe
There is nothing better than homemade Mashed Potatoes! I've shared this easy recipe that makes the perfect mashed potatoes. Try pairing this with my Roast Beef and Homemade Brown Gravy for the perfect Sunday dinner!
Ingredients
4

pounds

potatoes

(Yukon Gold or Russet)

½

cup

heavy cream or milk

4

tbsp

butter

2

tbsp

salt for potato water

½

tsp

salt

(to taste)

1¼

tsp

pepper

(to taste)
Instructions
Wash the potatoes thoroughly under running water to remove any dirt. Peel the potatoes using a vegetable peeler and cut them into small pieces.

Put the potatoes into a large pot and cover them with cold water. Add 2 tablespoons of salt to the water to help season the potatoes while they cook. Always salt your potato water!

Place the pot on the stove with the lid on and turn the heat on high. Bring the water to a boil and remove lid, then reduce the heat to medium and let the potatoes simmer for about 15-20 minutes or until they are fork-tender.

Once the potatoes are done cooking, drain them in a colander and return them to the pot.

Using a stand mixer or potato masher, add the potatoes to the stand mixer bowl or you can mash them in the pot or a bowl. Then add the butter.

Next, add in the heavy cream or milk to the potatoes and mix them in the stand mixer or mash with the potato masher until well combined and there are no lumps.

Add salt and pepper to taste and continue stirring until the mashed potatoes are smooth and creamy.

If you want your mashed potatoes to be thinner, you can add a little bit more milk or butter until you reach your desired consistency.

Serve the mashed potatoes hot and enjoy! I like to pair them with my roast beef and brown gravy. Recipes are linked in this blog post.
Recipe Notes
That's it! With just a few simple steps, you can make delicious mashed potatoes that will be a perfect side dish for any meal.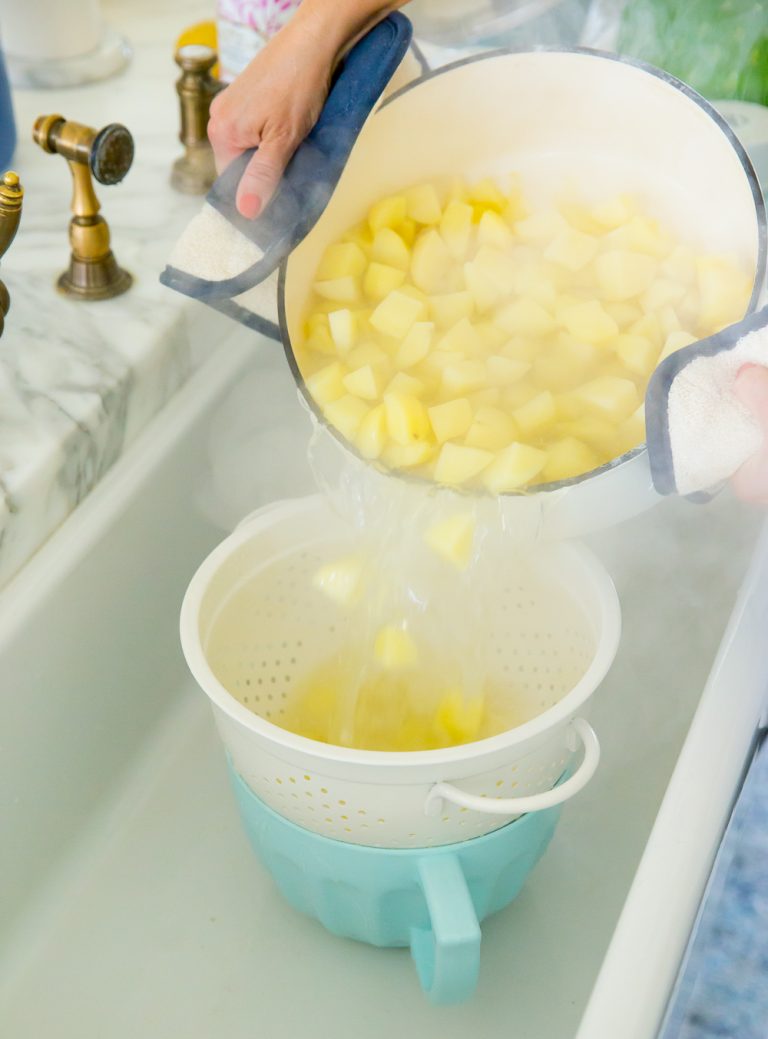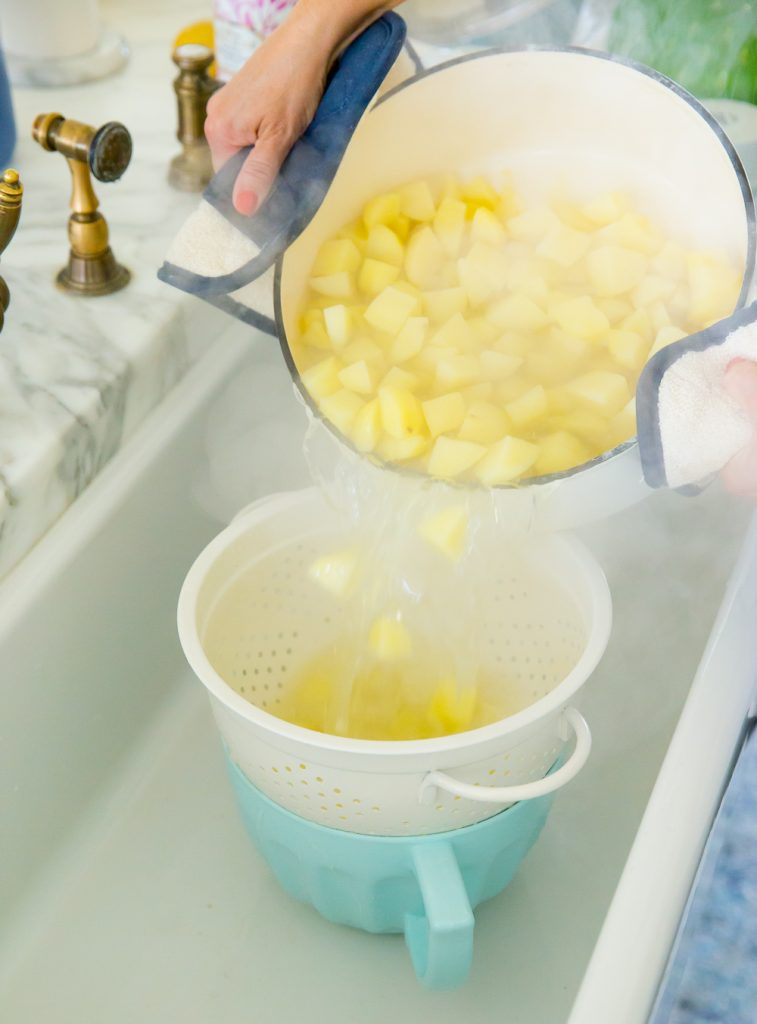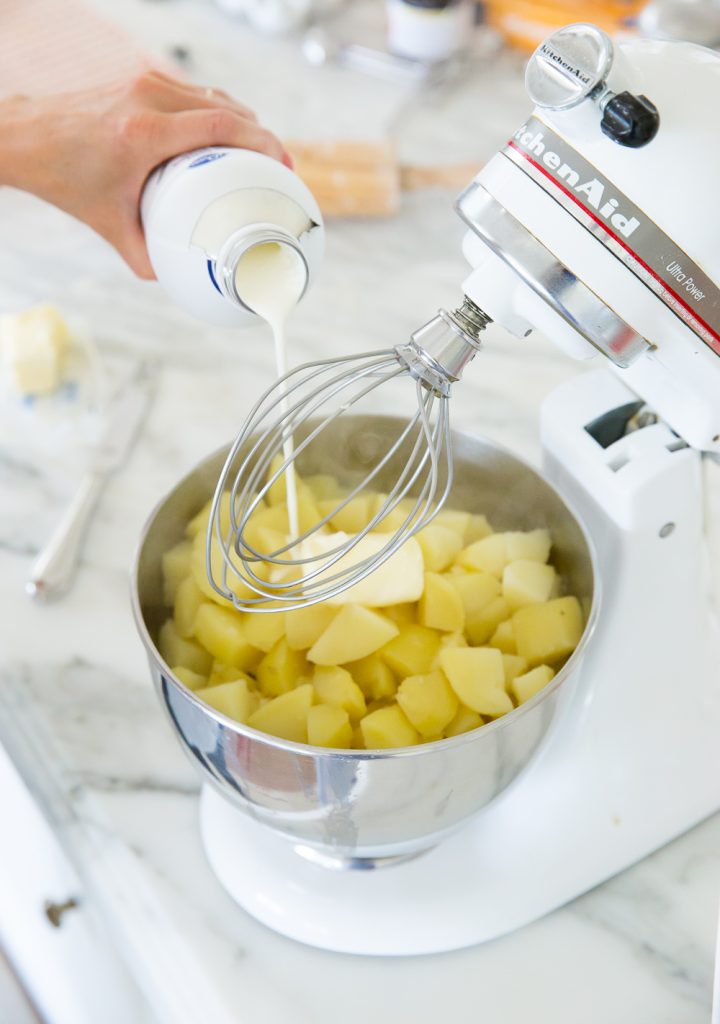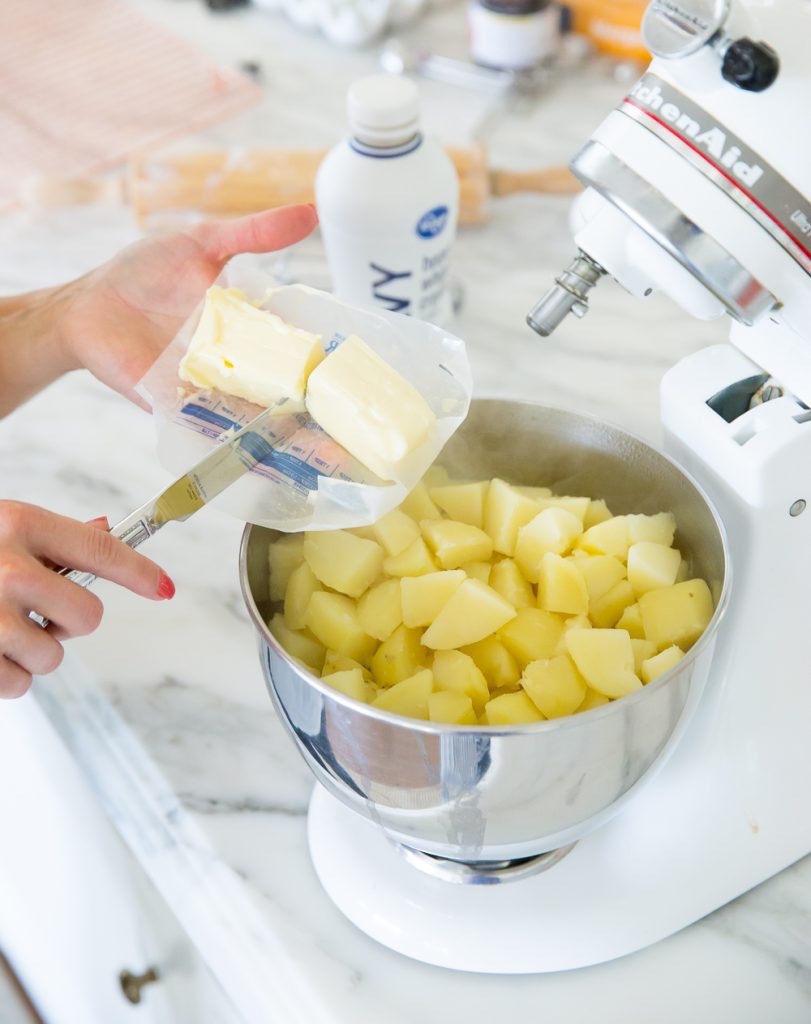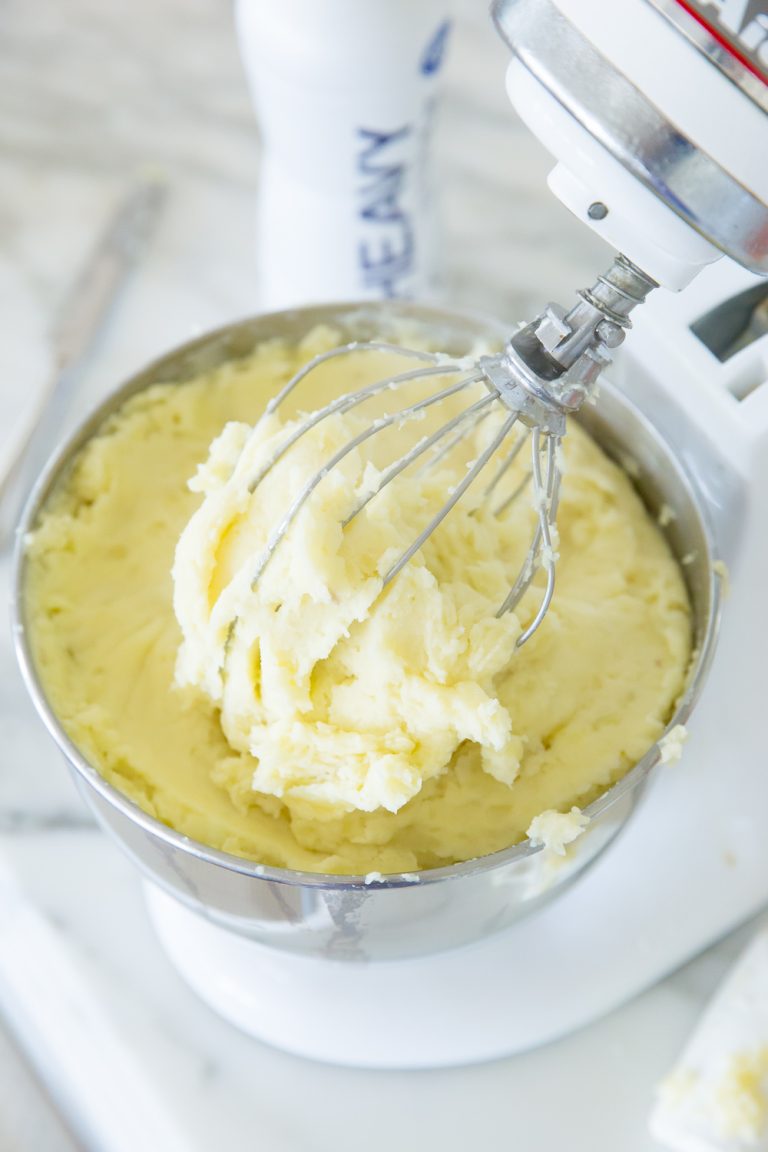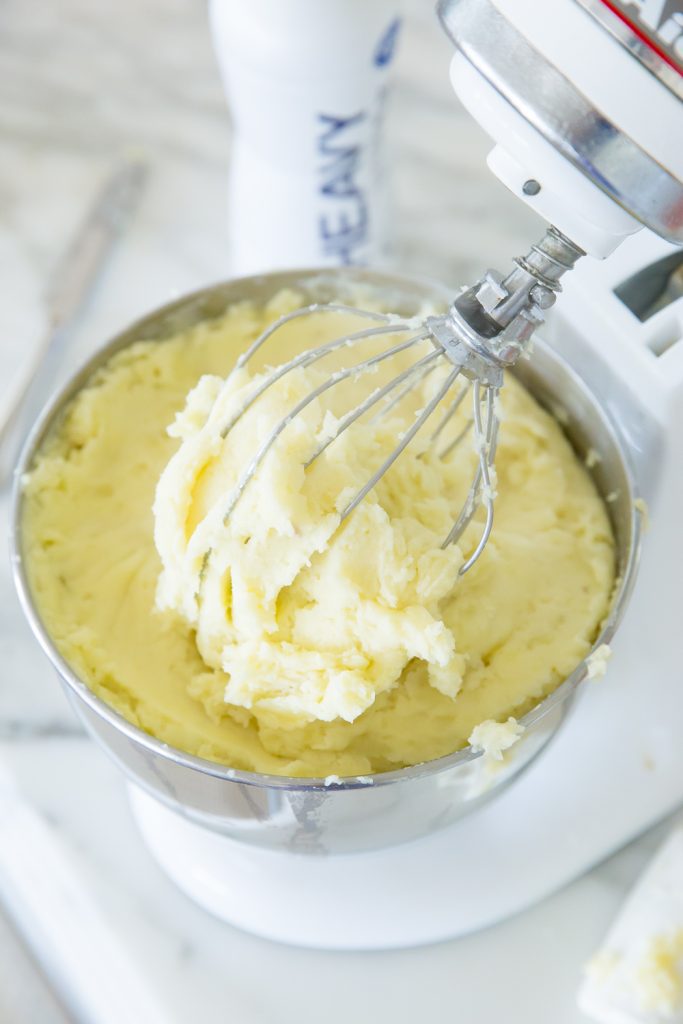 Mashed Potatoes are the perfect side dish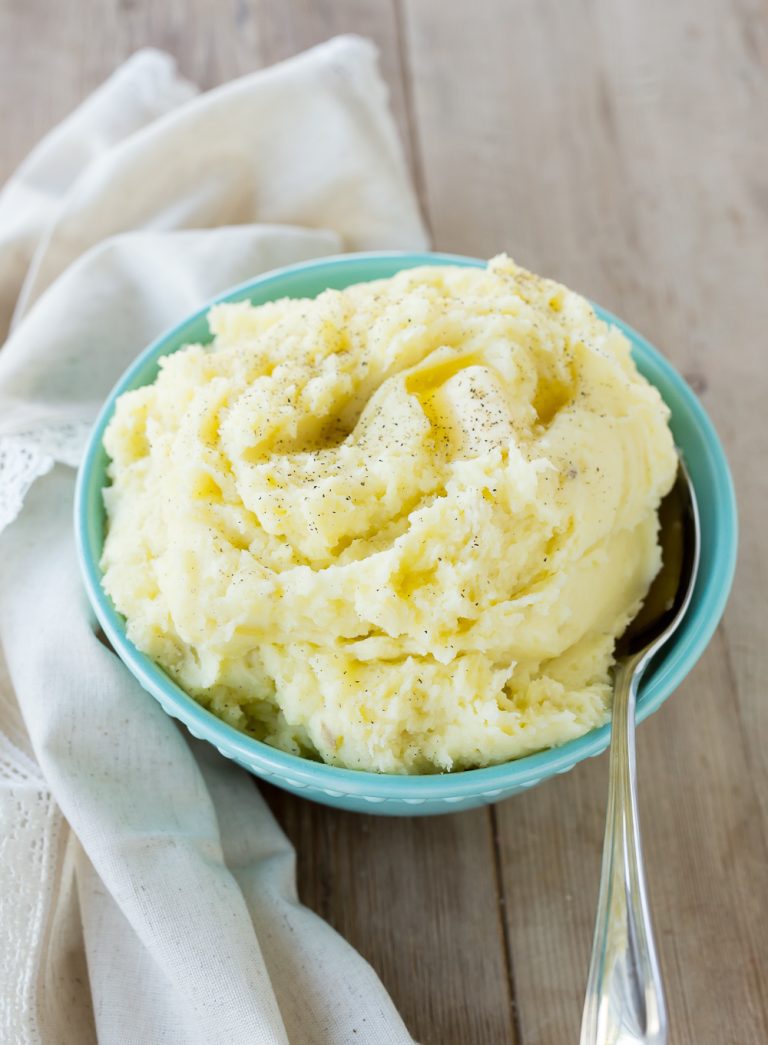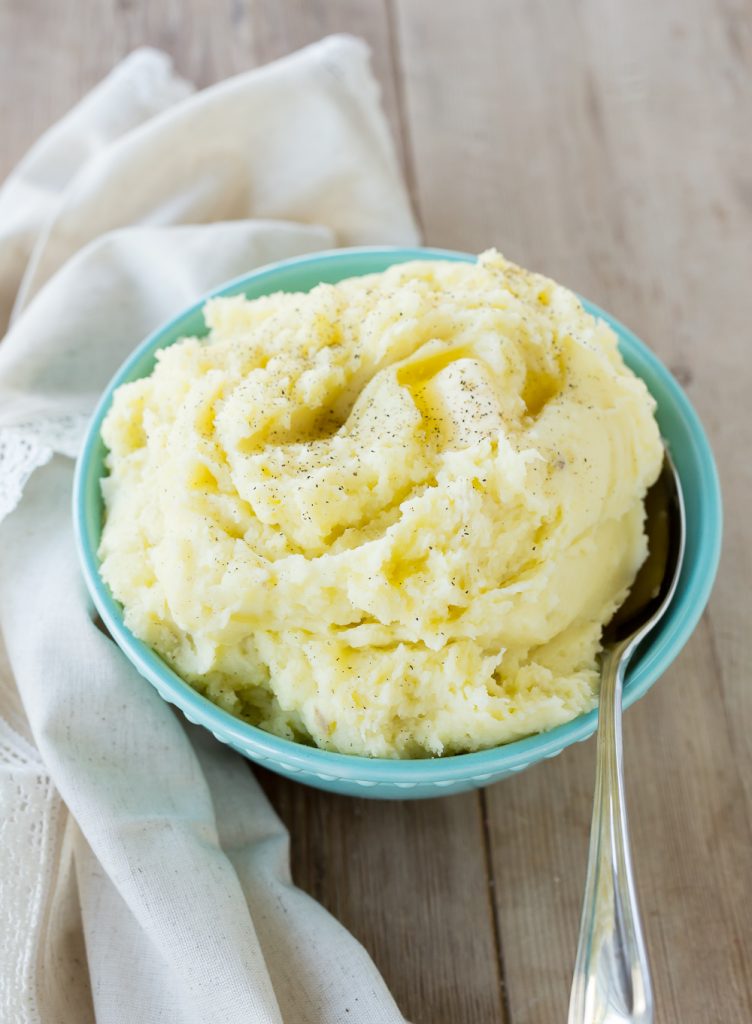 I hope you give this homemade mashed potatoes recipe a try! It's my go to recipe anytime I want to have meat and potatoes for dinner! Your family will love it!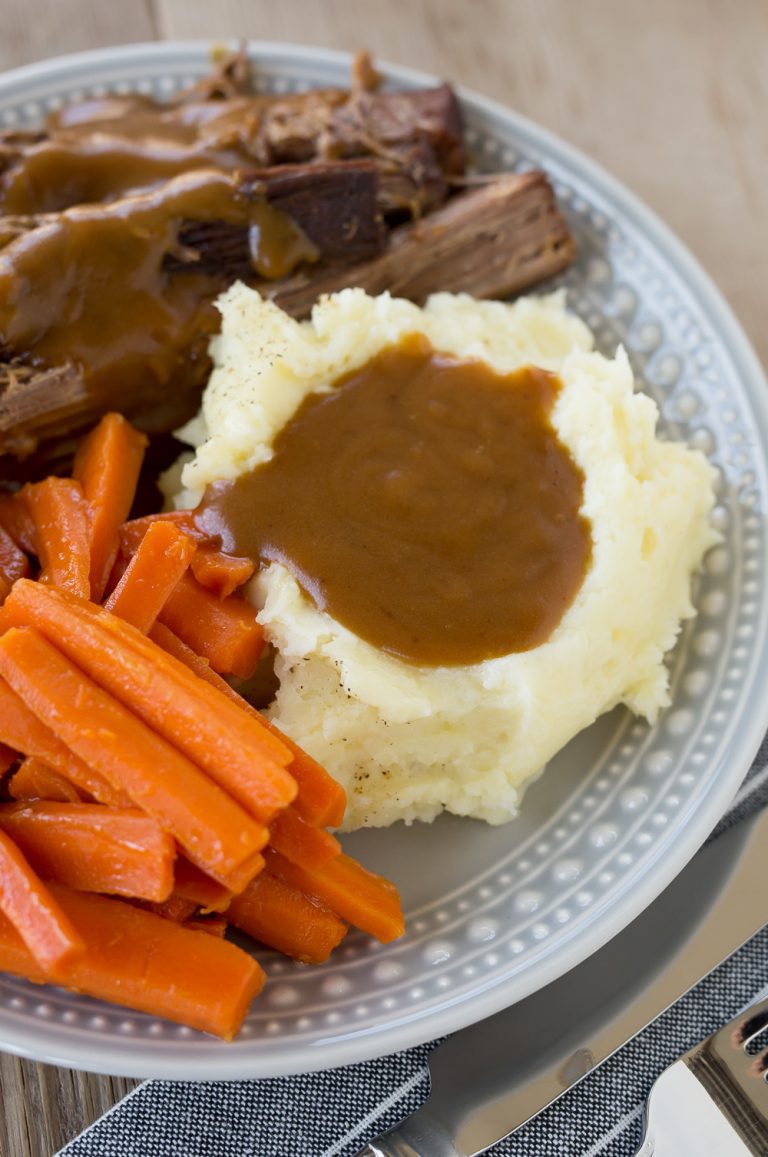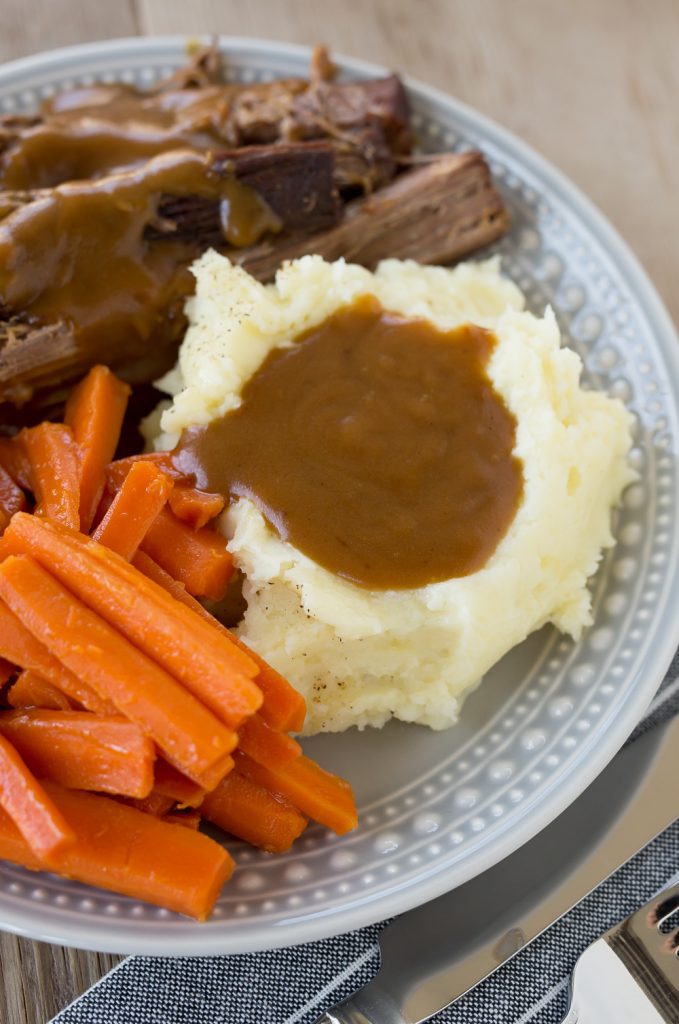 Enjoy!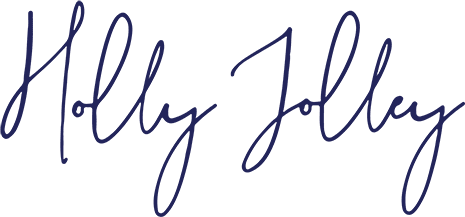 If you like this recipe, you'll want to check out these:
Scalloped Potatoes with Fontina Cheese

Pin this Post for Later