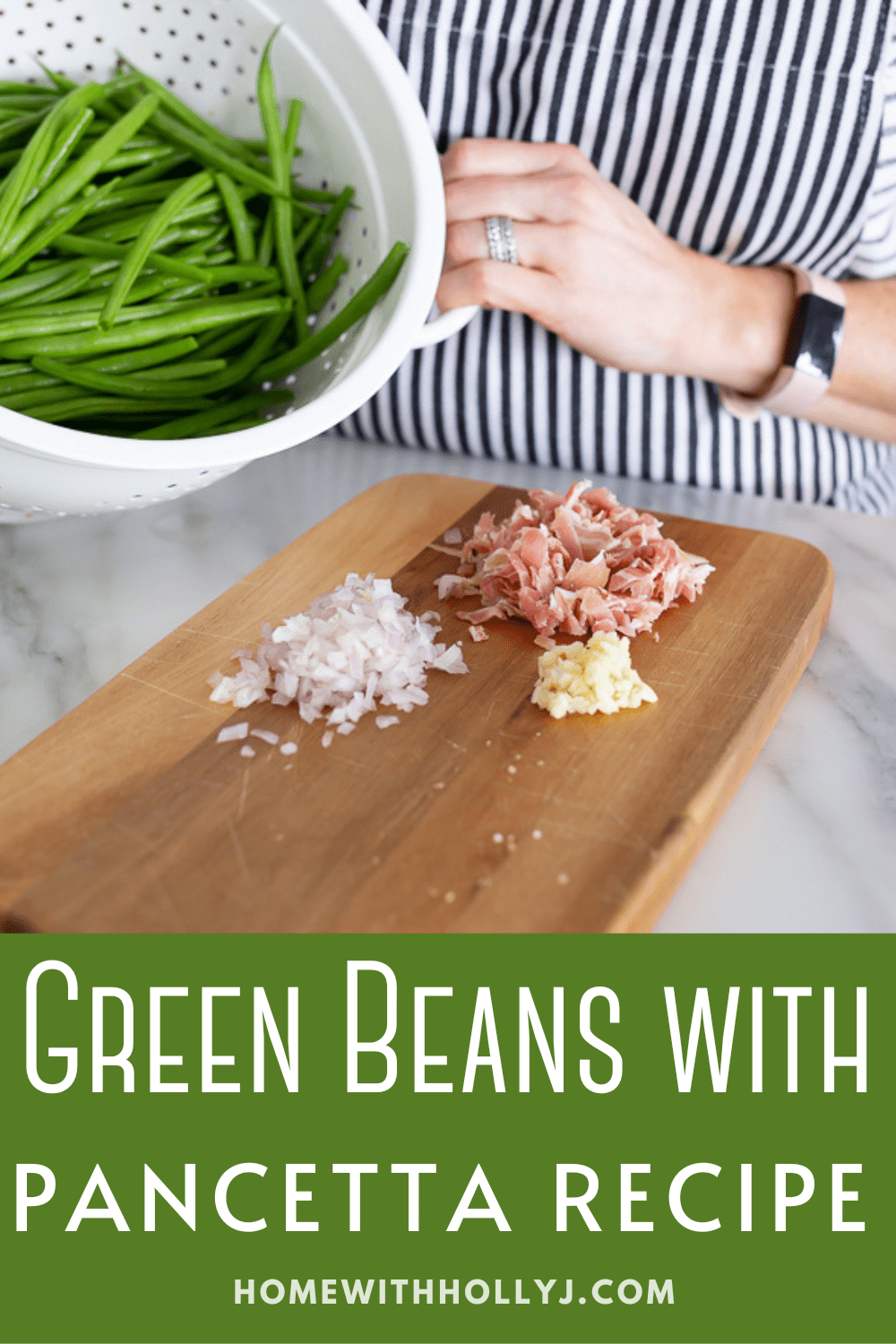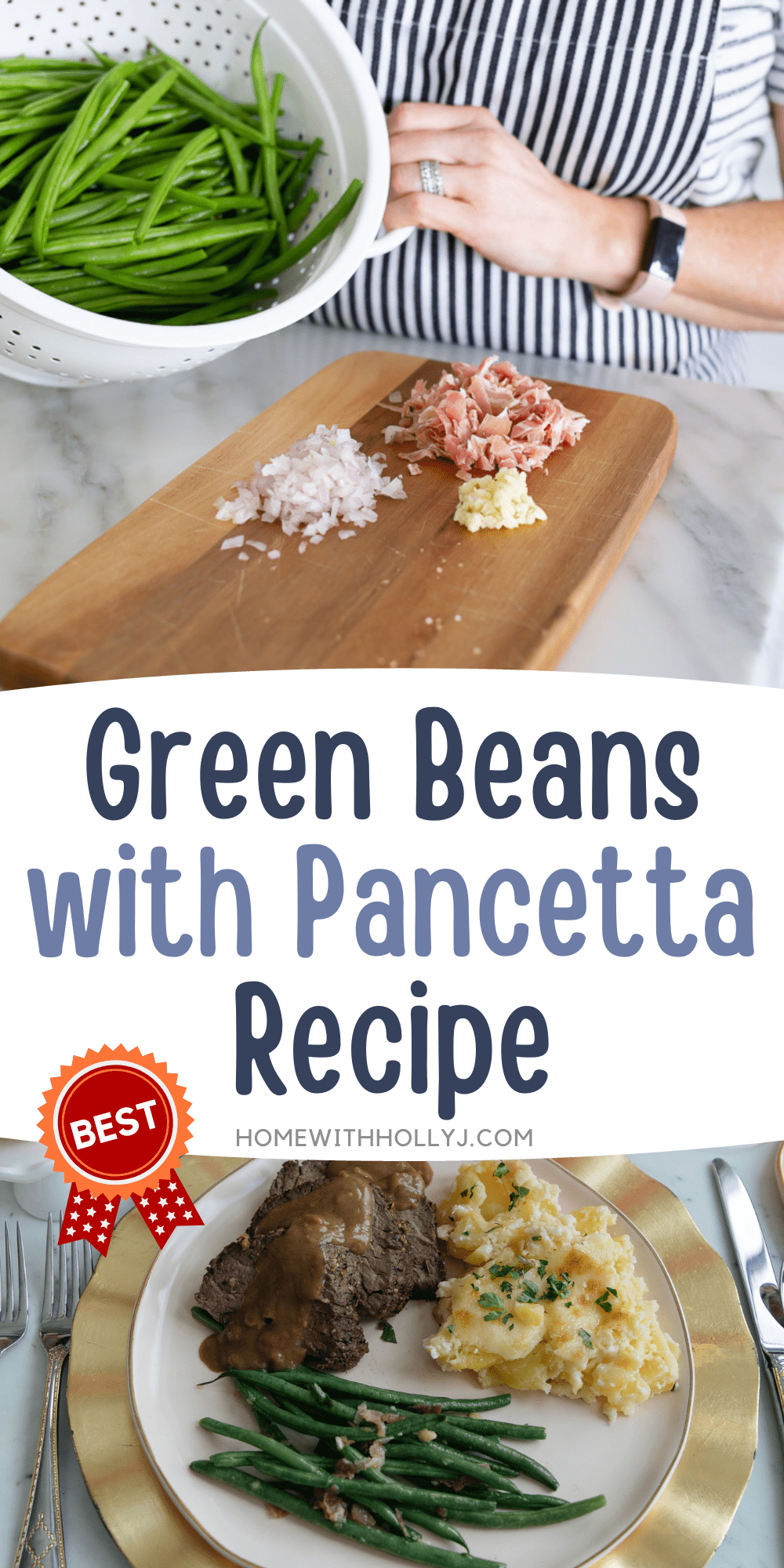 Make a delicious green bean and pancetta recipe in no time! The simple and easy recipe is perfect for a quick and tasty weekday meal.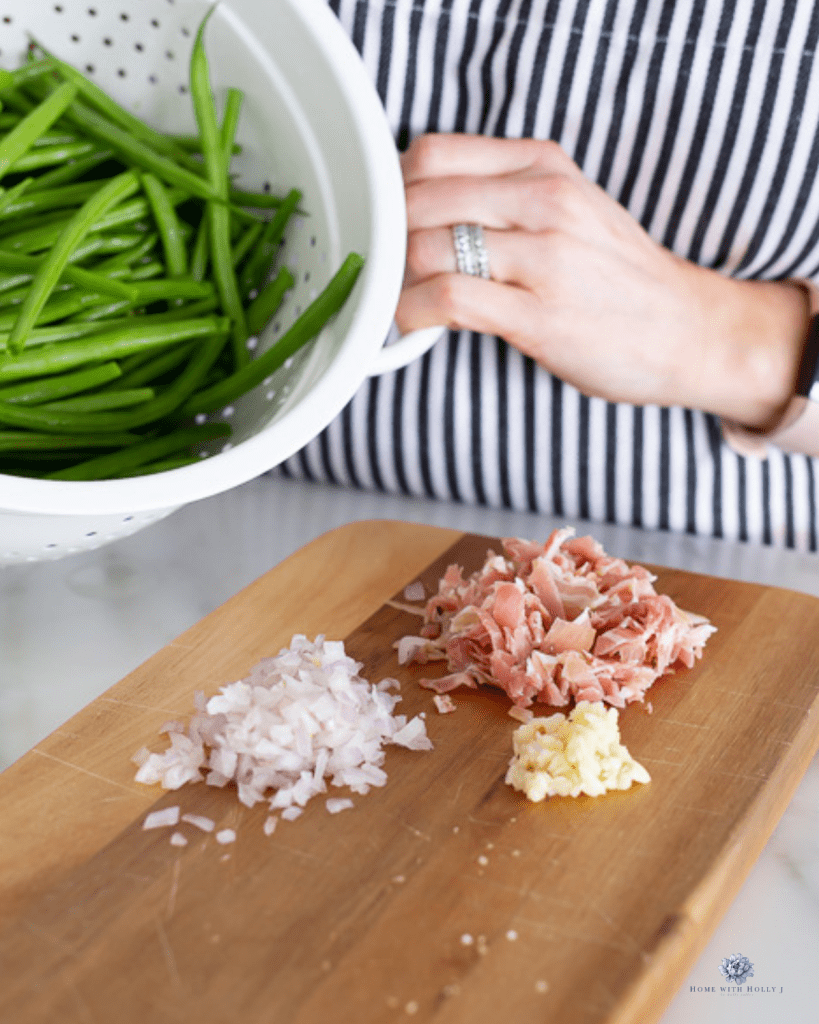 Green Beans with Pancetta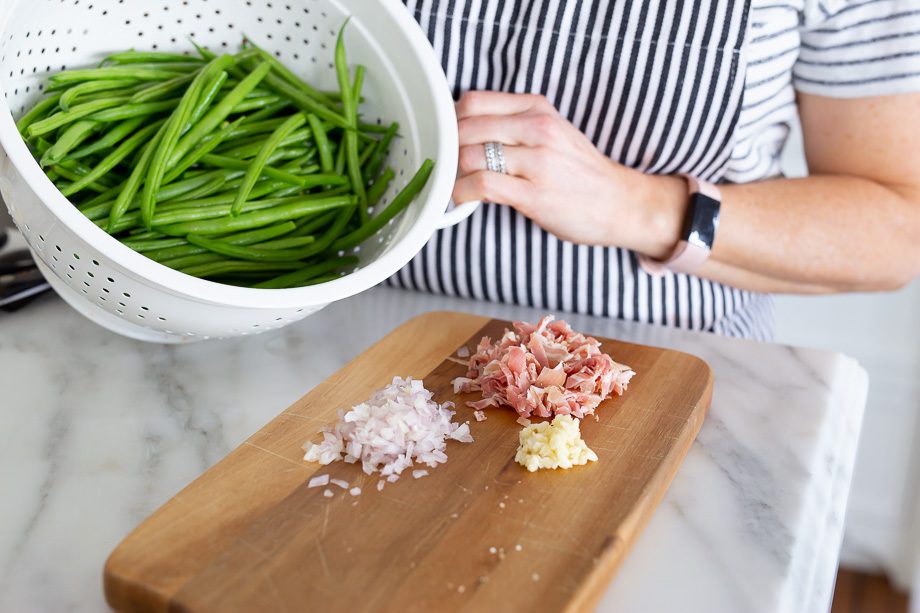 If you're looking for a simple and tasty side dish or a vegetable to add to a main course, this recipe is for you! I love green beans and I love adding pancetta (or bacon) to them with some shallots and a few seasonings. I think you're going to love this delicious Green Beans with Pancetta Recipe!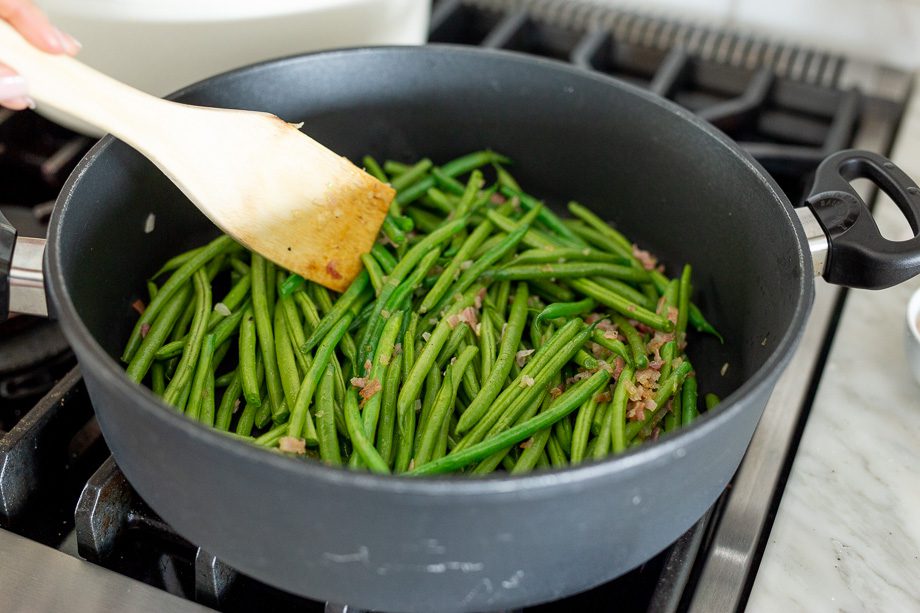 This is a really great side recipe that is so easy to make. It's especially good when you can get fresh green beans from the store or from your garden!
It's also a healthy recipe as it has a green vegetable, healthy fat from the olive oil, and some garlic and shallots.
You will love how easy this green beans with pancetta recipe is to make and how tasty it is.
I love serving this with my homemade roasted beef tenderloin and scalloped potatoes with fontina cheese.
It pairs well with any main dish, especially beef, chicken, or fish. I love it with salmon too!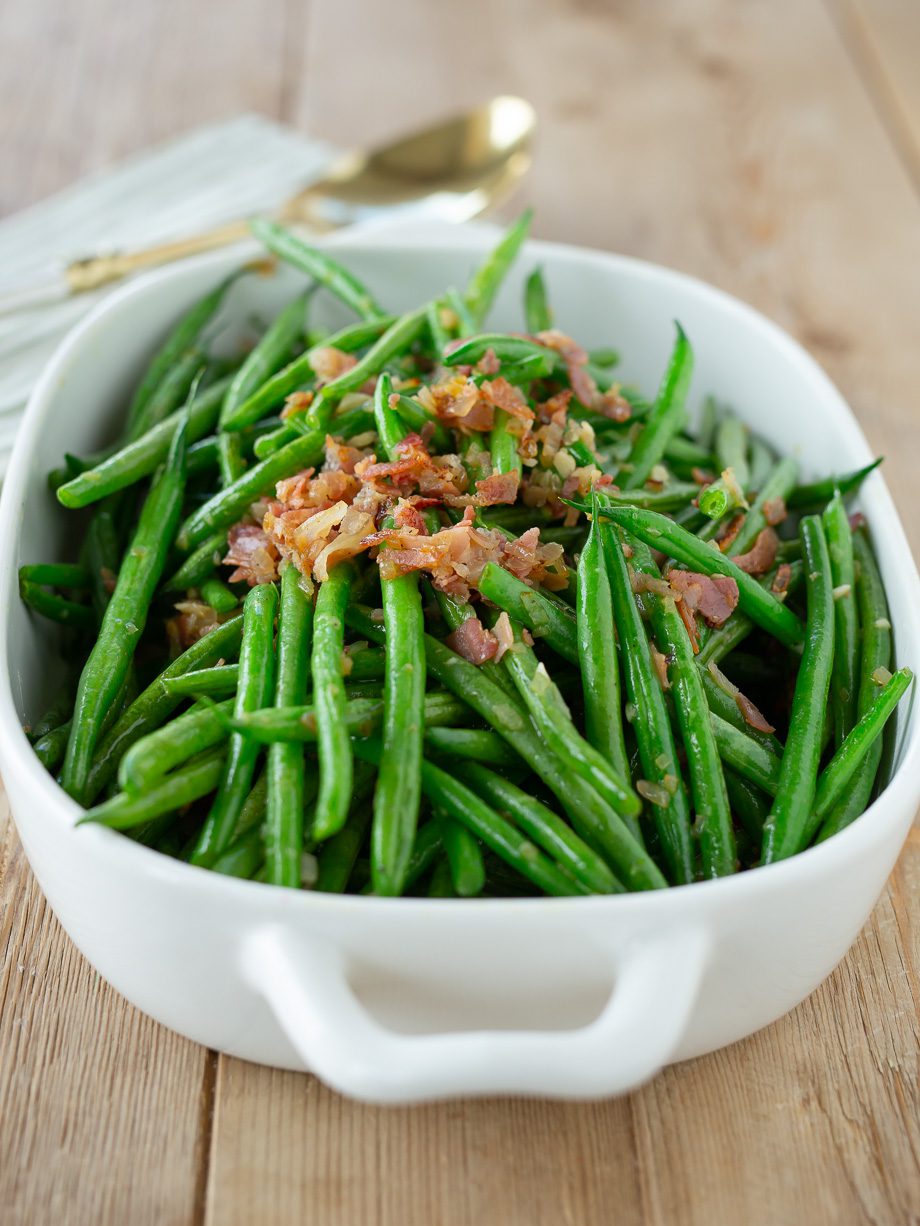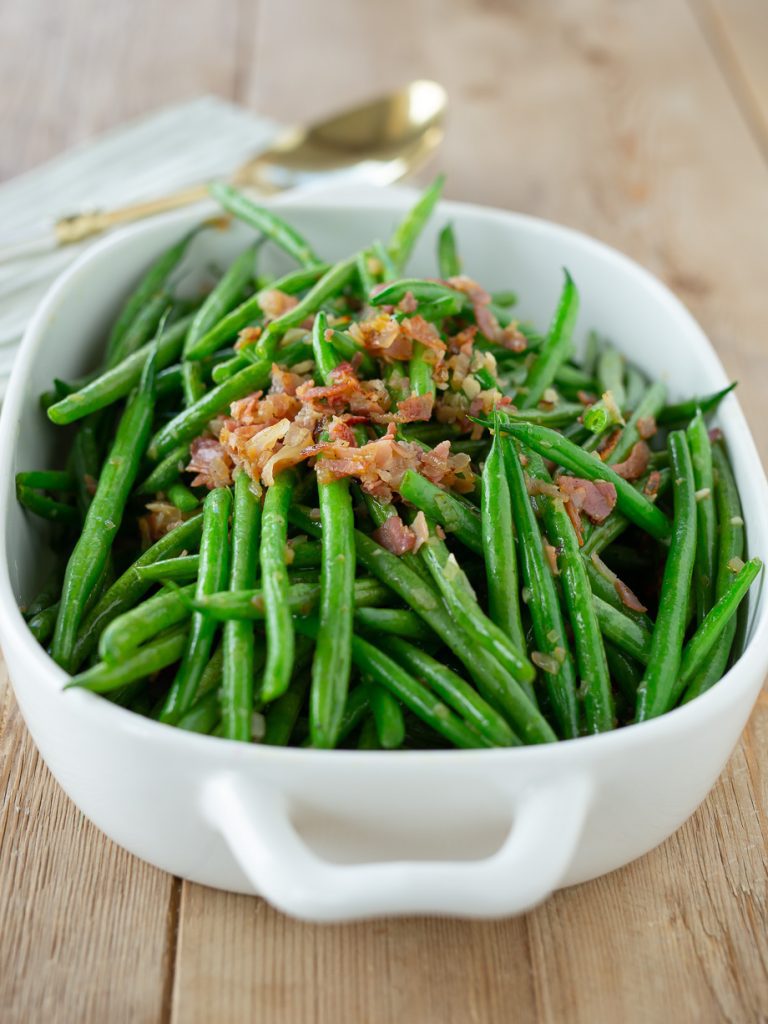 Now for the Recipe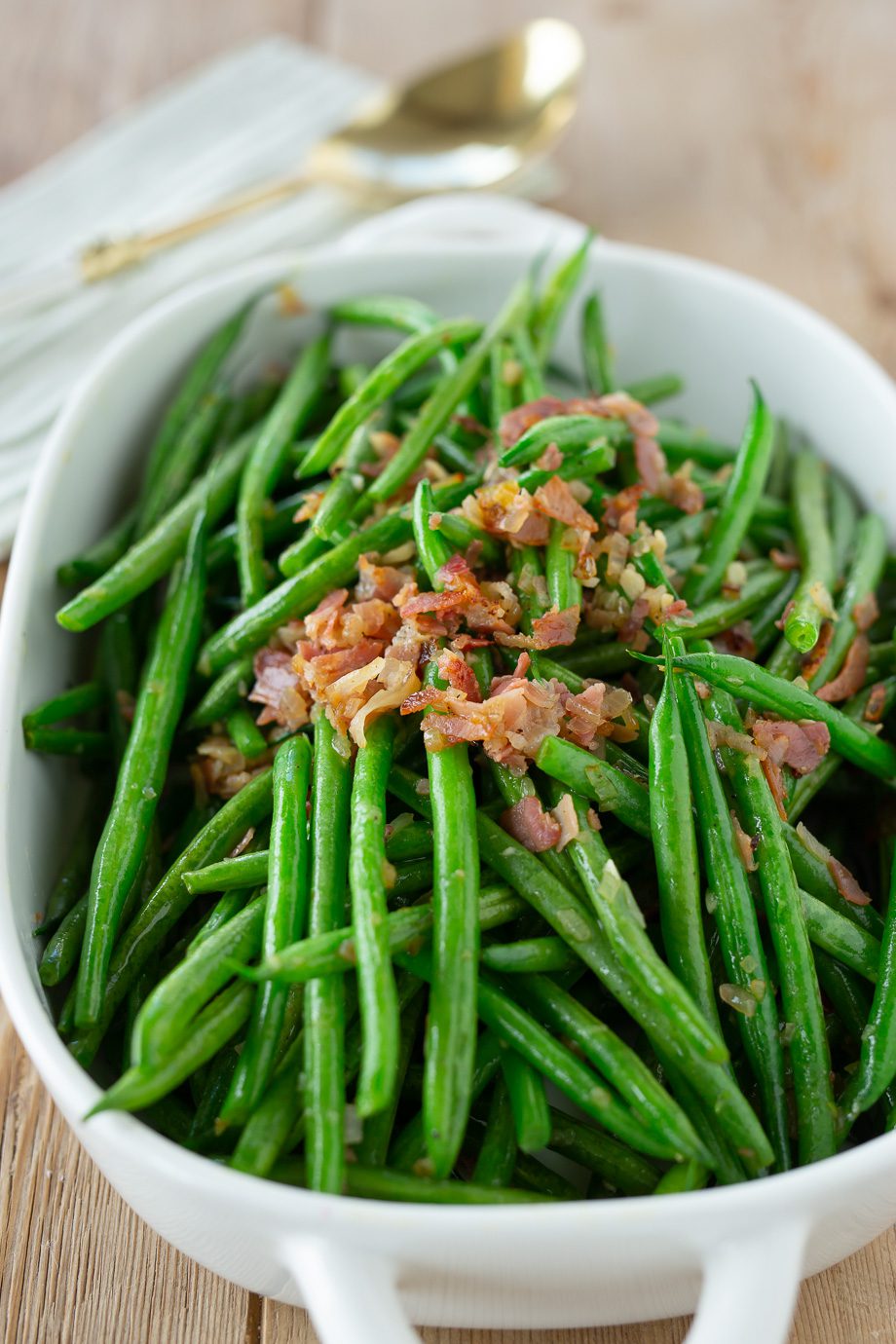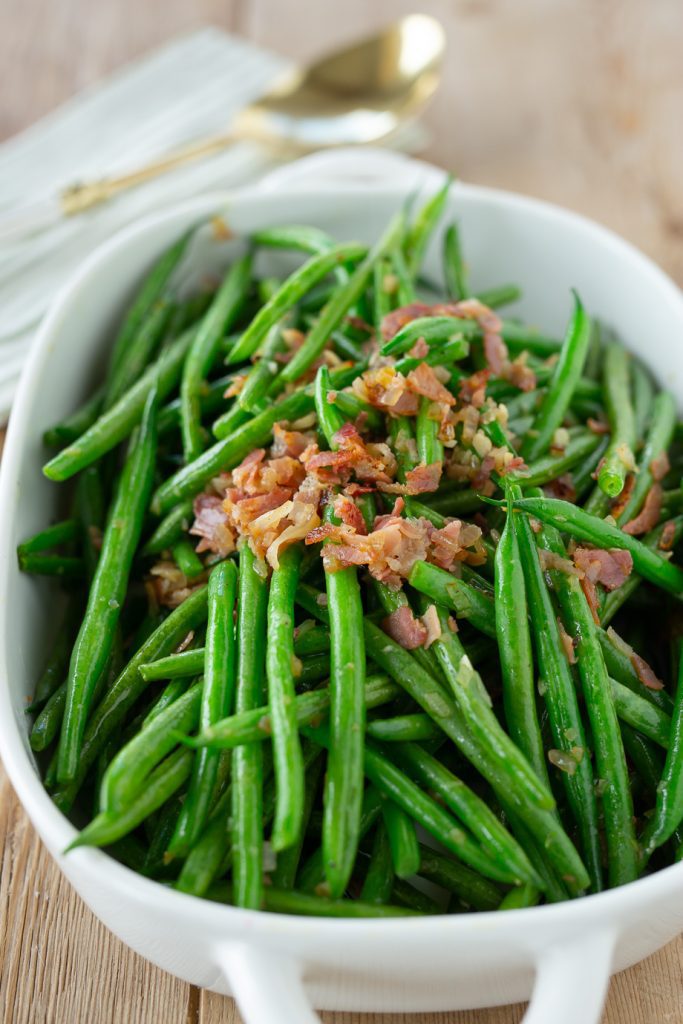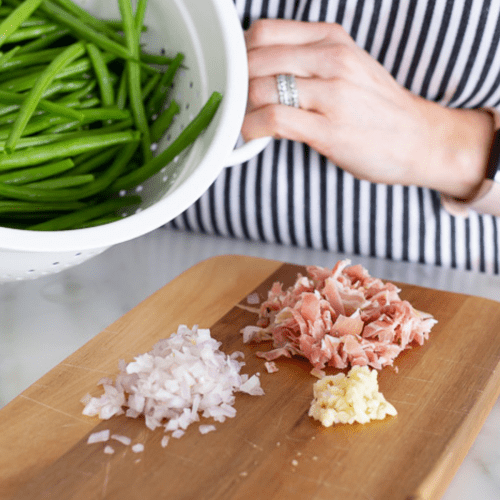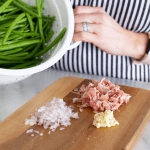 Delicious Green Beans with Pancetta
This healthy side dish pairs perfectly with any main dish and is easy and fast to make. It's one of may go-to side dishes and is full of flavor and great any season of the year. This will become a staple side dish in your cooking repertoire!
Ingredients
1-2

pounds

fresh green beans

2

tbsp

olive oil

2-3

cloves

garlic finely chopped

1

large

shallot chopped

3-4

slices

pancetta (or bacon) chopped into small pieces

1

tsp

salt to taste (or more if needed)

½

tsp

pepper

1

tsp

garlic seasoning salt (to taste)
Instructions
In a large frying pan, heat up olive oil on medium heat. Add in chopped shallots and chopped pancetta pieces and sauté for 2-3 minutes.

Add in washed green beans, salt, pepper, and garlic seasoning salt. Sauté for 5-6 minutes stirring occasionally, then add in the chopped garlic.

Saute for another 2-3 mintutes being careful not to burn the garlic. Stir a few more times to make sure everything gets cooked evenly. Add in more salt and pepper if needed. Green beans take a lot of salt so add little at a time and then taste one to see if it's to your liking. I prefer mine a little more salty so just add a little at a time so you don't over season them.

Serve hot in a casserole dish or serving platter.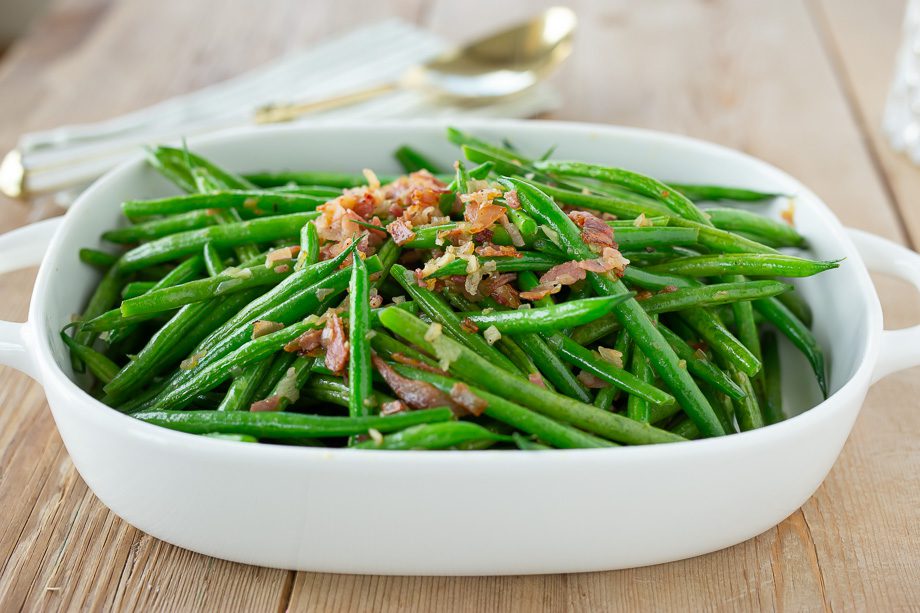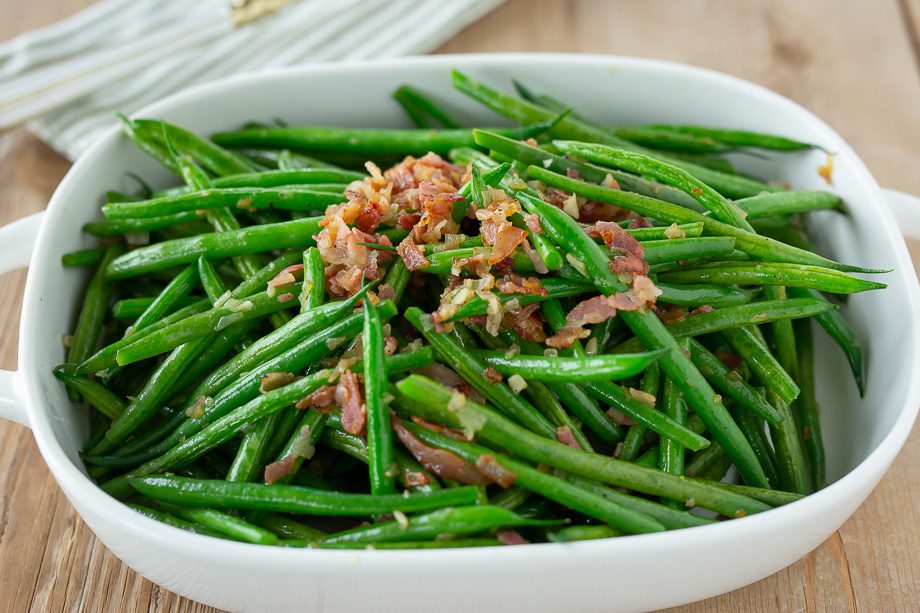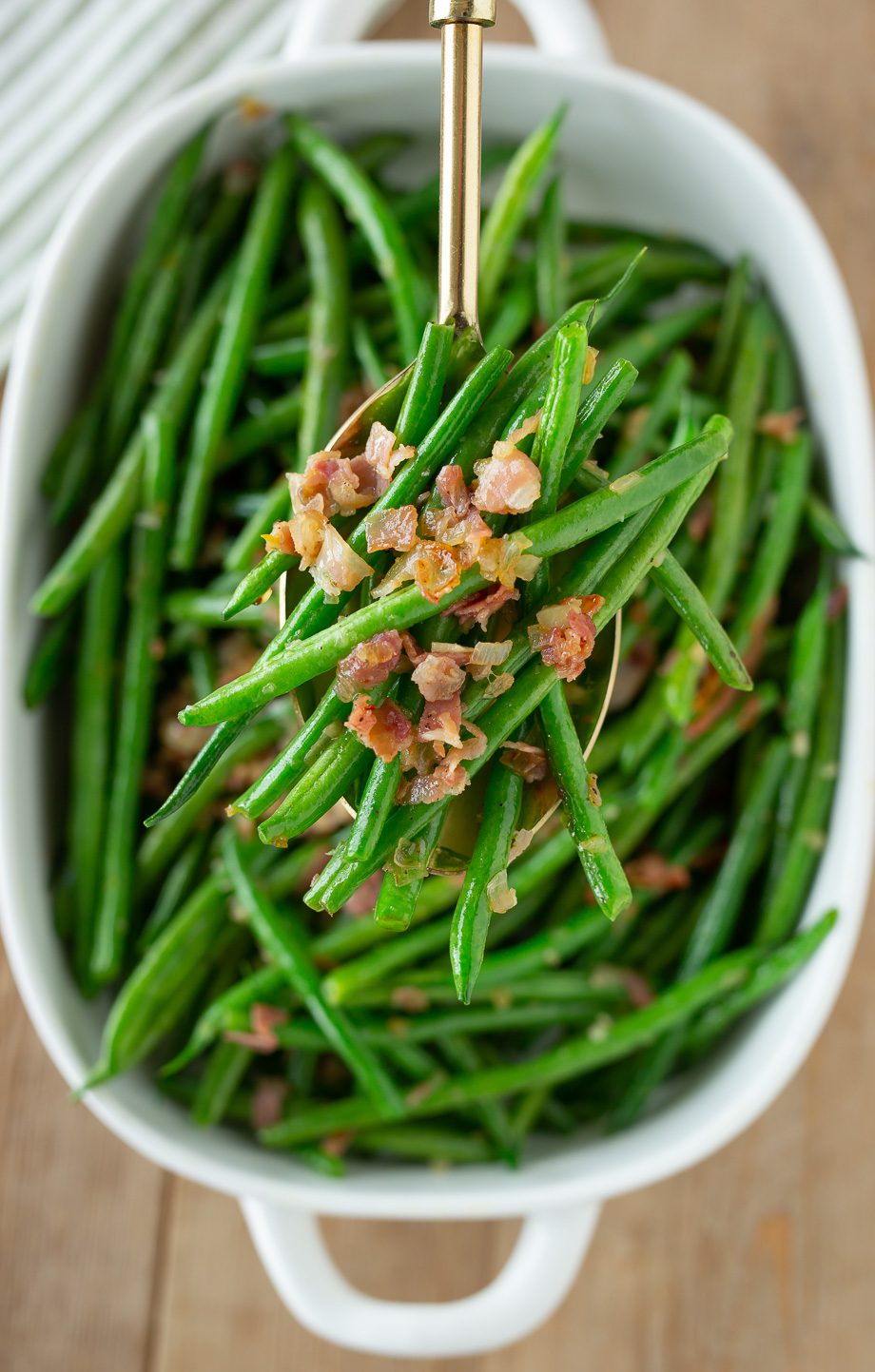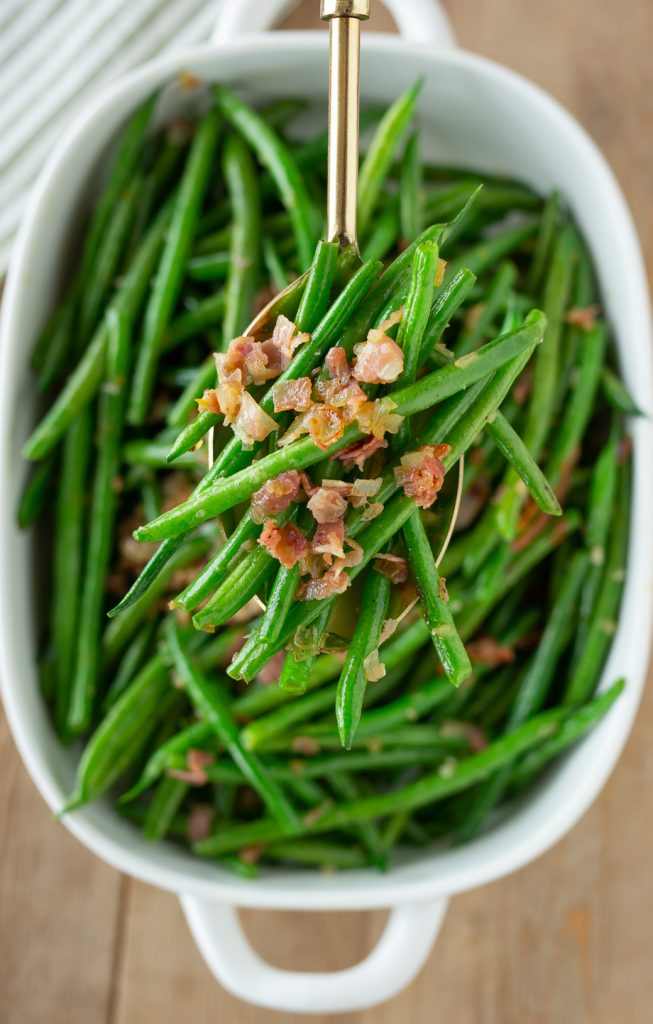 Enjoy!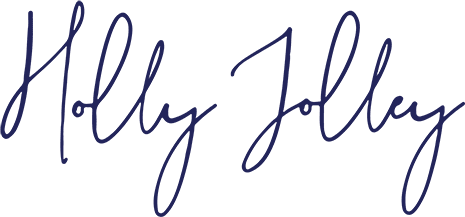 If you like this recipe, you'll want to check out these: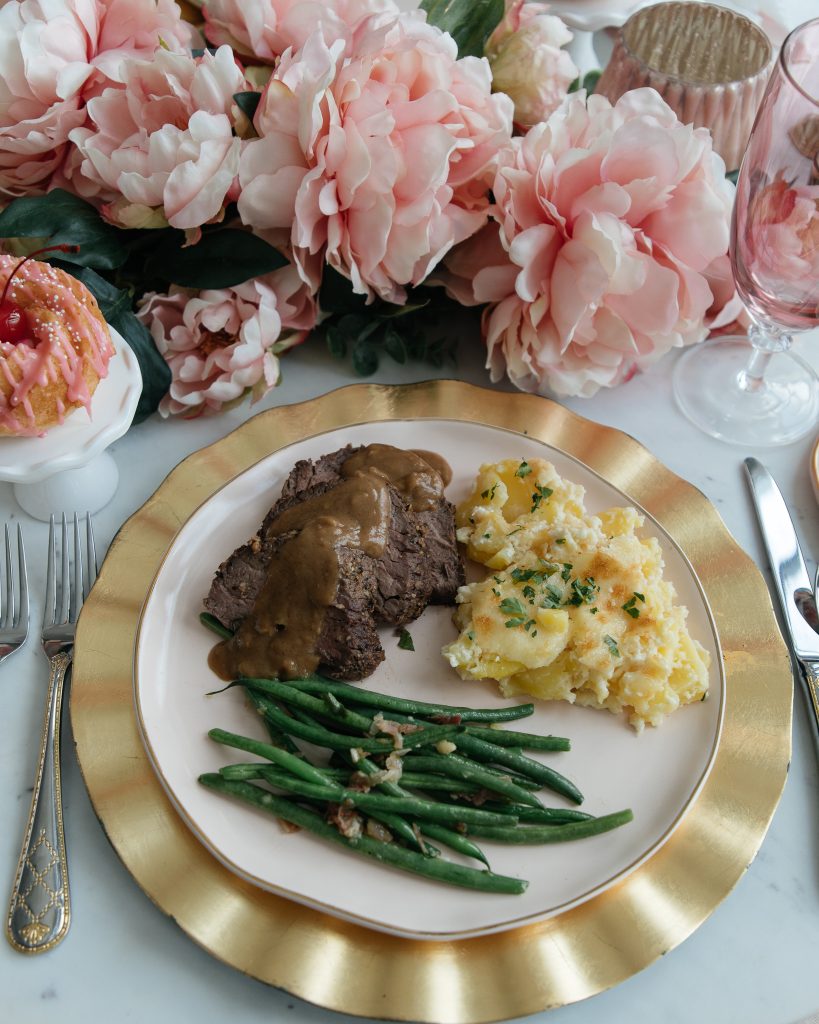 Scalloped Potatoes with Fontina Cheese
Pin this Post for Later