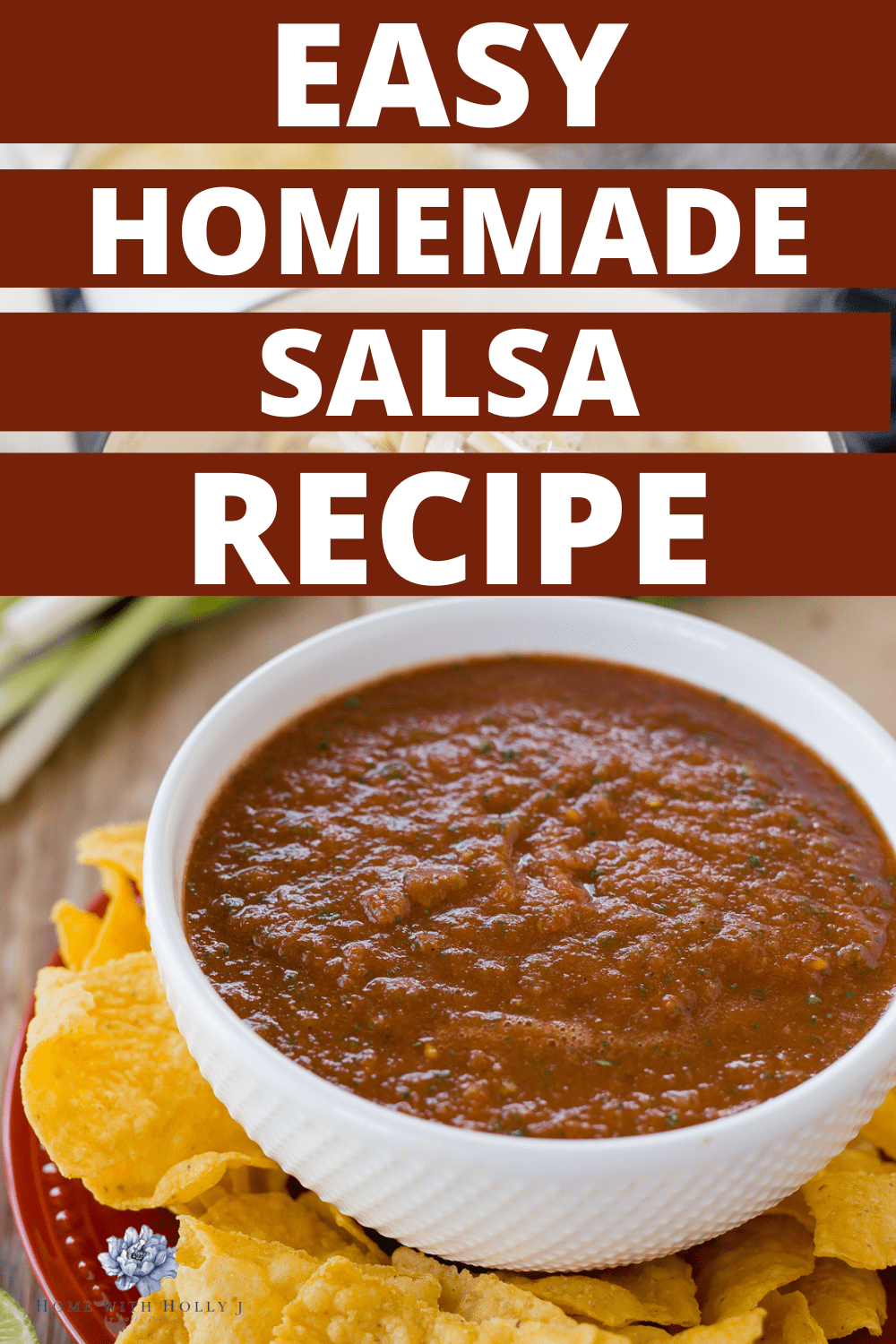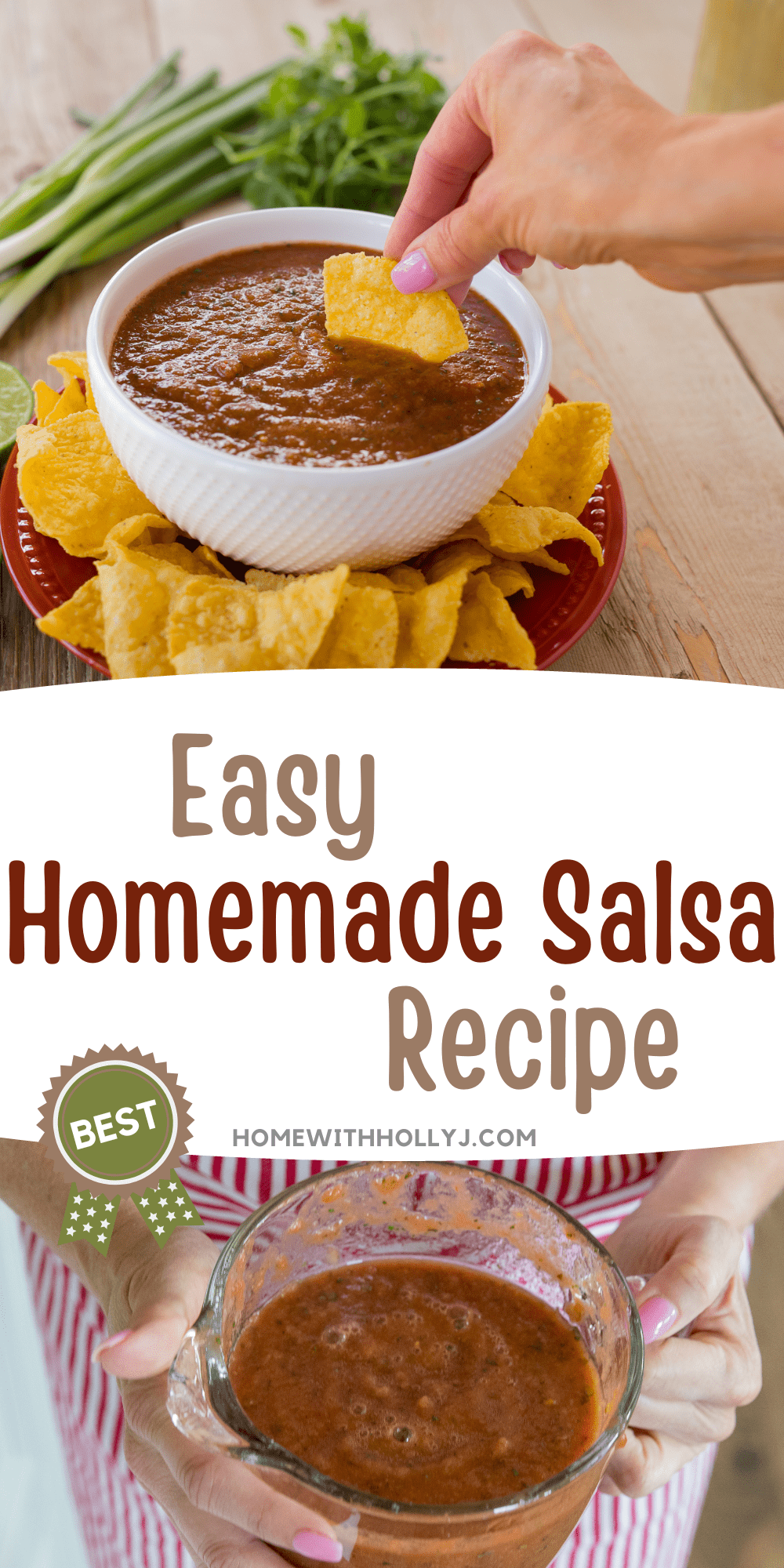 Make a delicious, crowd-pleasing easy homemade salsa with only 7 simple ingredients in under 10 minutes!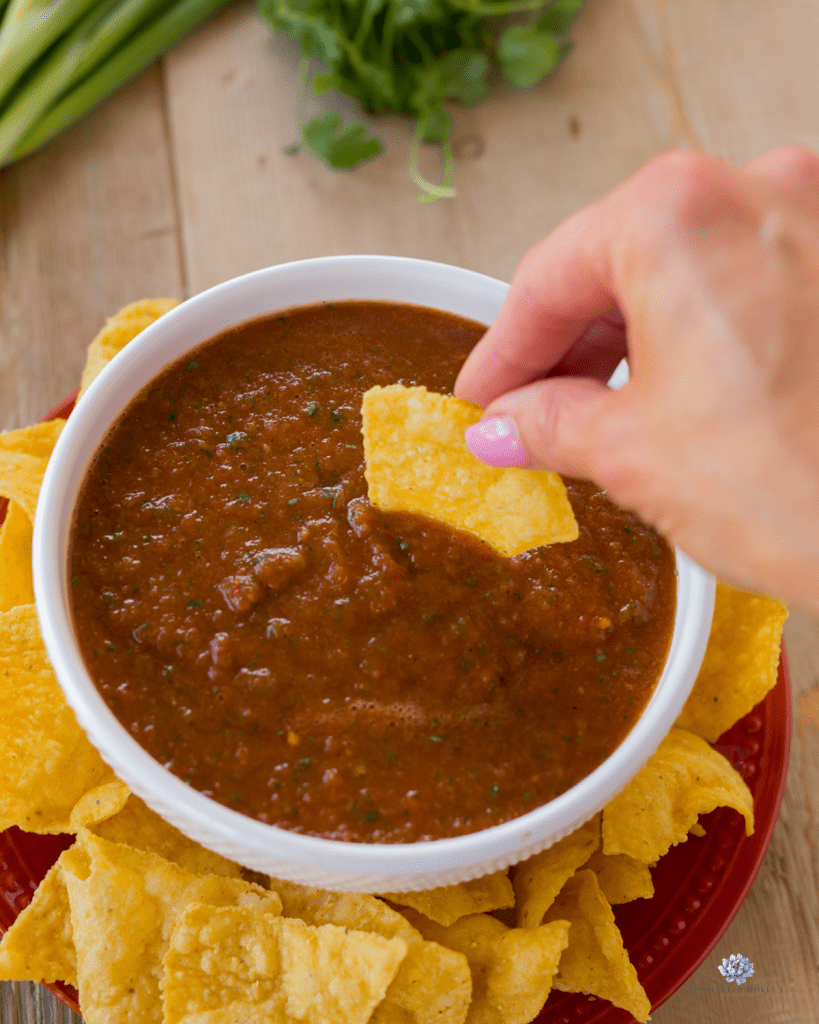 Table of contents
Easy Homemade Salsa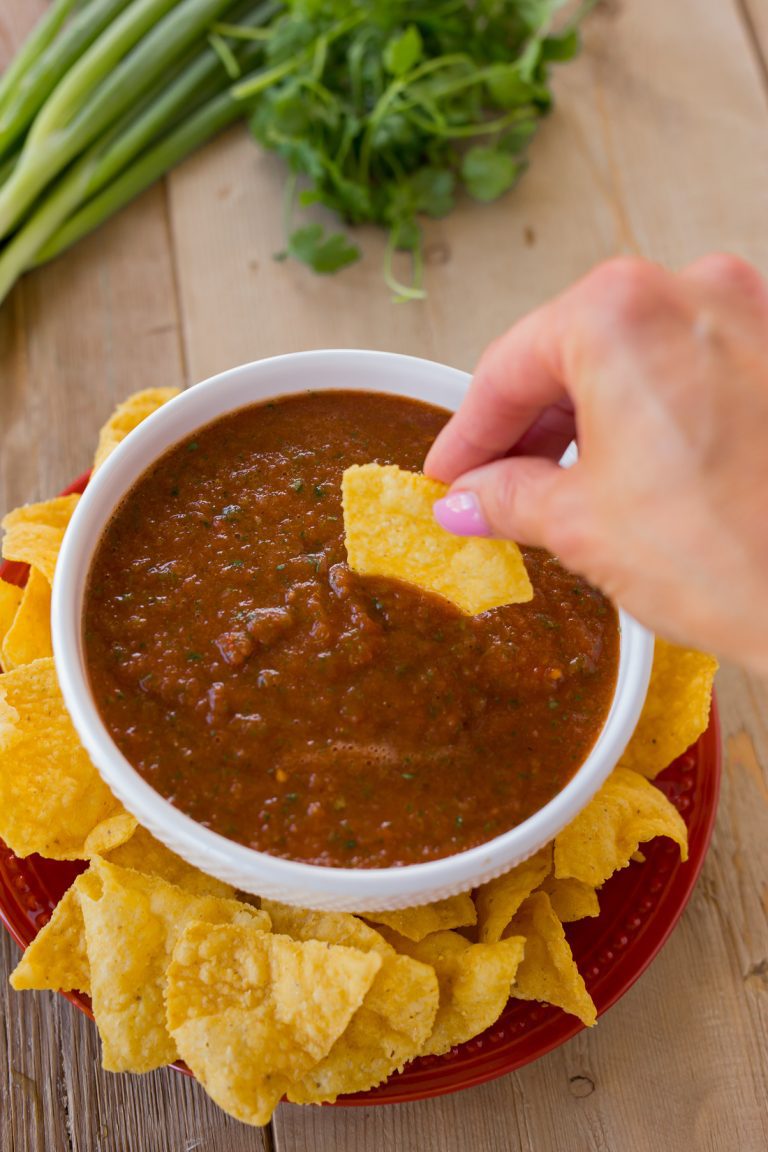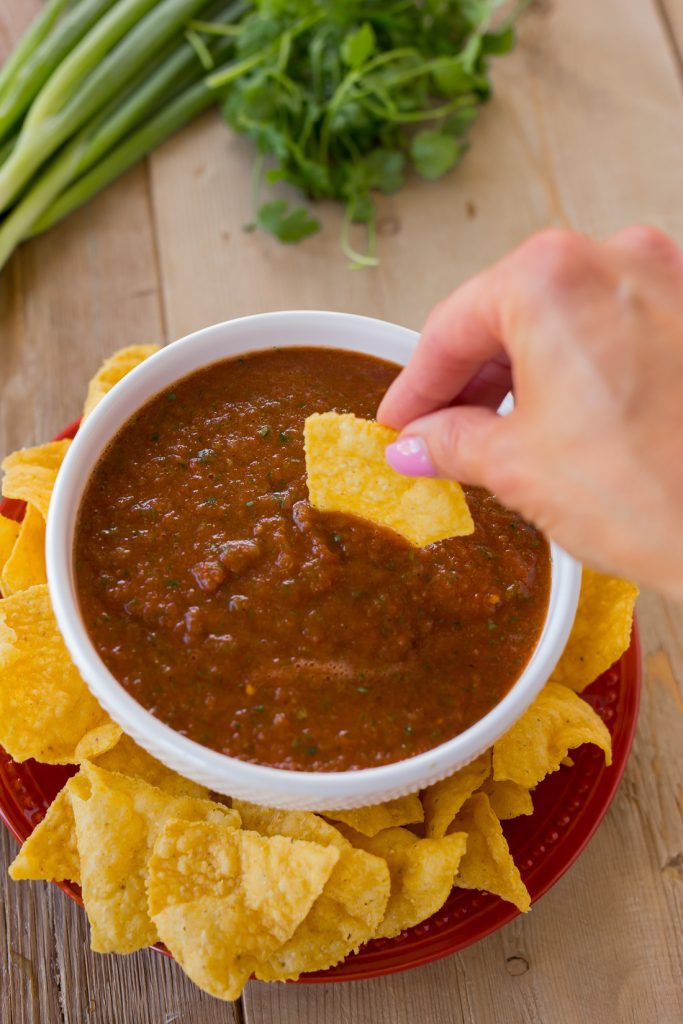 Every time I make this recipe, everyone loves it and asks or the recipe! With Cinco De Mayo coming up, I thought this would be the perfect time to share this easy homemade salsa recipe with you.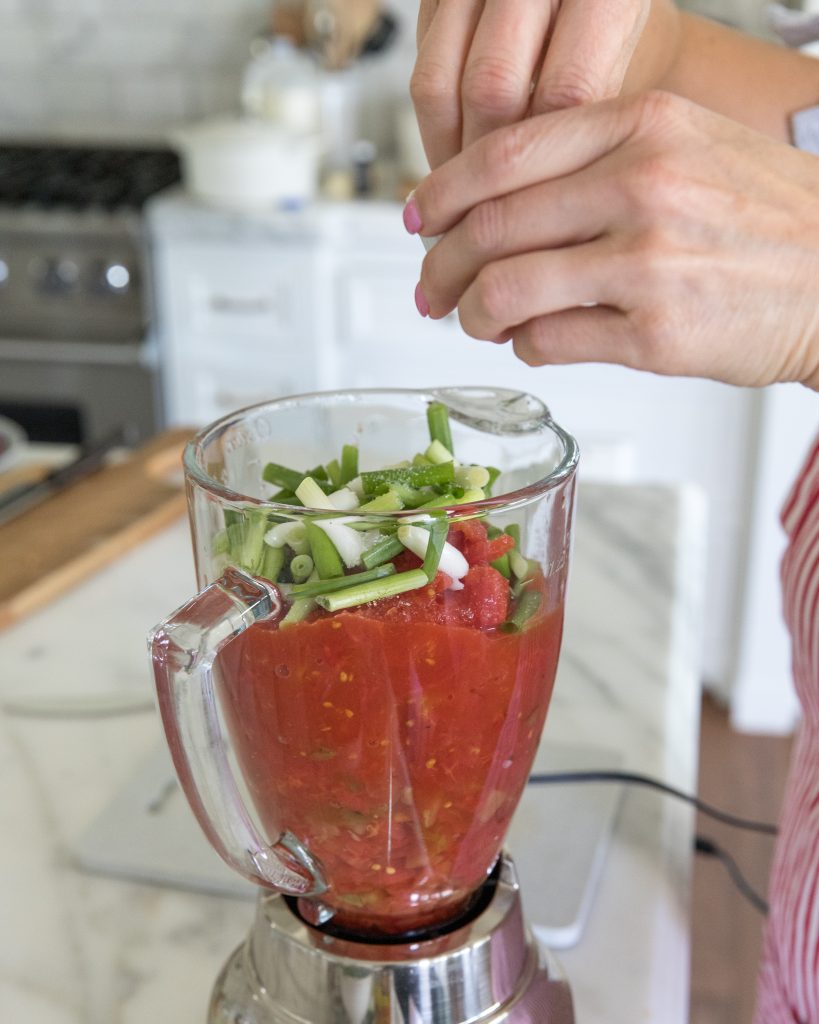 This salsa is so easy to make and can be ready in around ten minutes. The ingredients are simple and most of them are things you might already have on your shelf or in the refrigerator. The only equipment you will need is a cutting board and blender.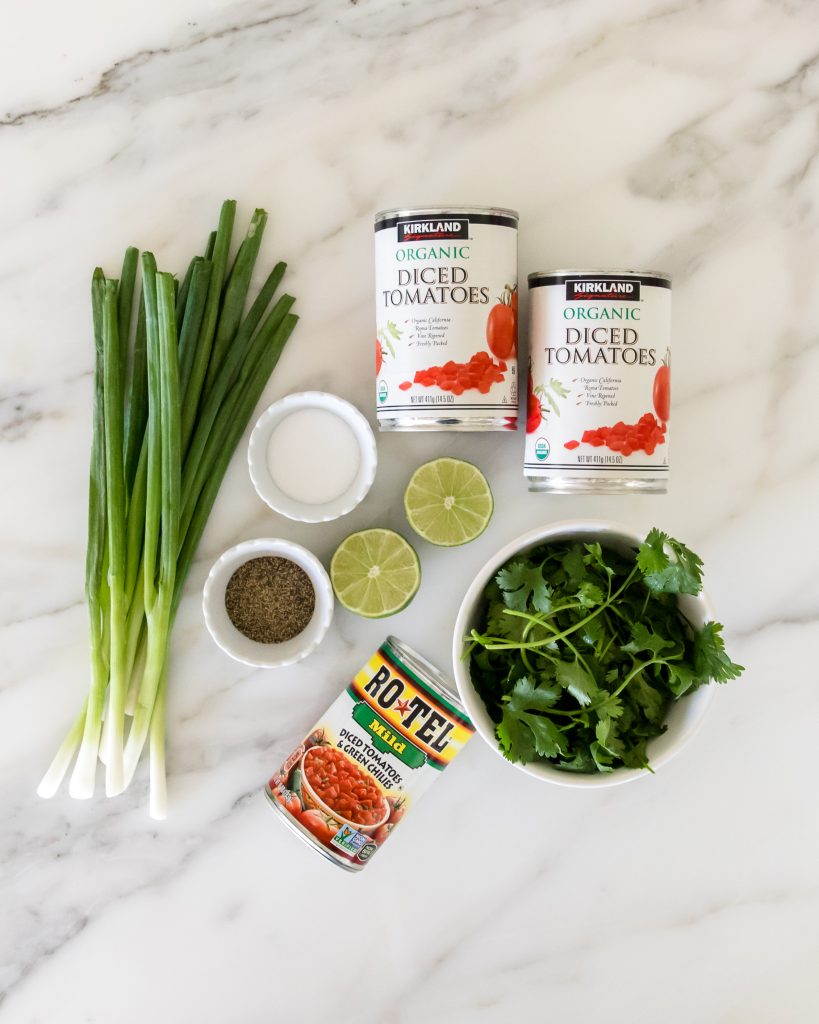 There are only 7 ingredients in this easy homemade salsa recipe. There is minimal prep time and the clean up is easy.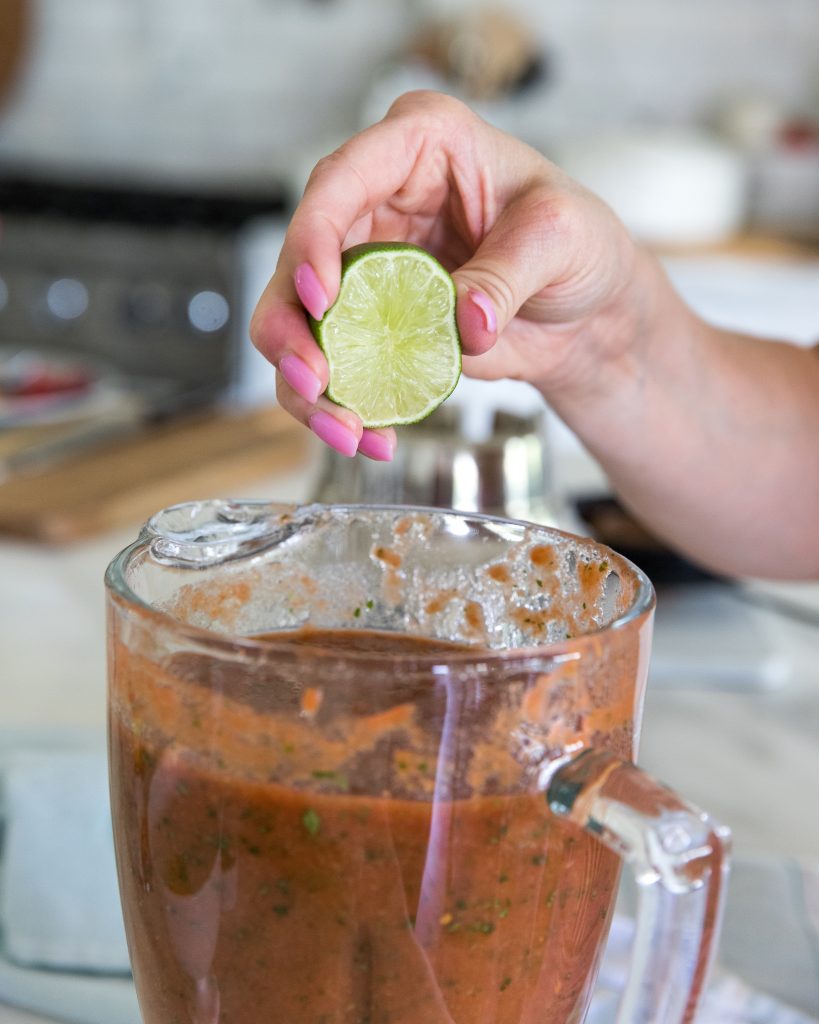 I usually make my salsa a few hours ahead so it has time to chill in the refrigerator. It's even better if you make it the day ahead or earlier in the day before serving it. It can be served with dinner or before dinner or as an appetizer. It's also a great homemade condiment to have in the fridge! This recipe also makes a big batch but, don't be surprised if it doesn't last long! It disappears quick because its so good!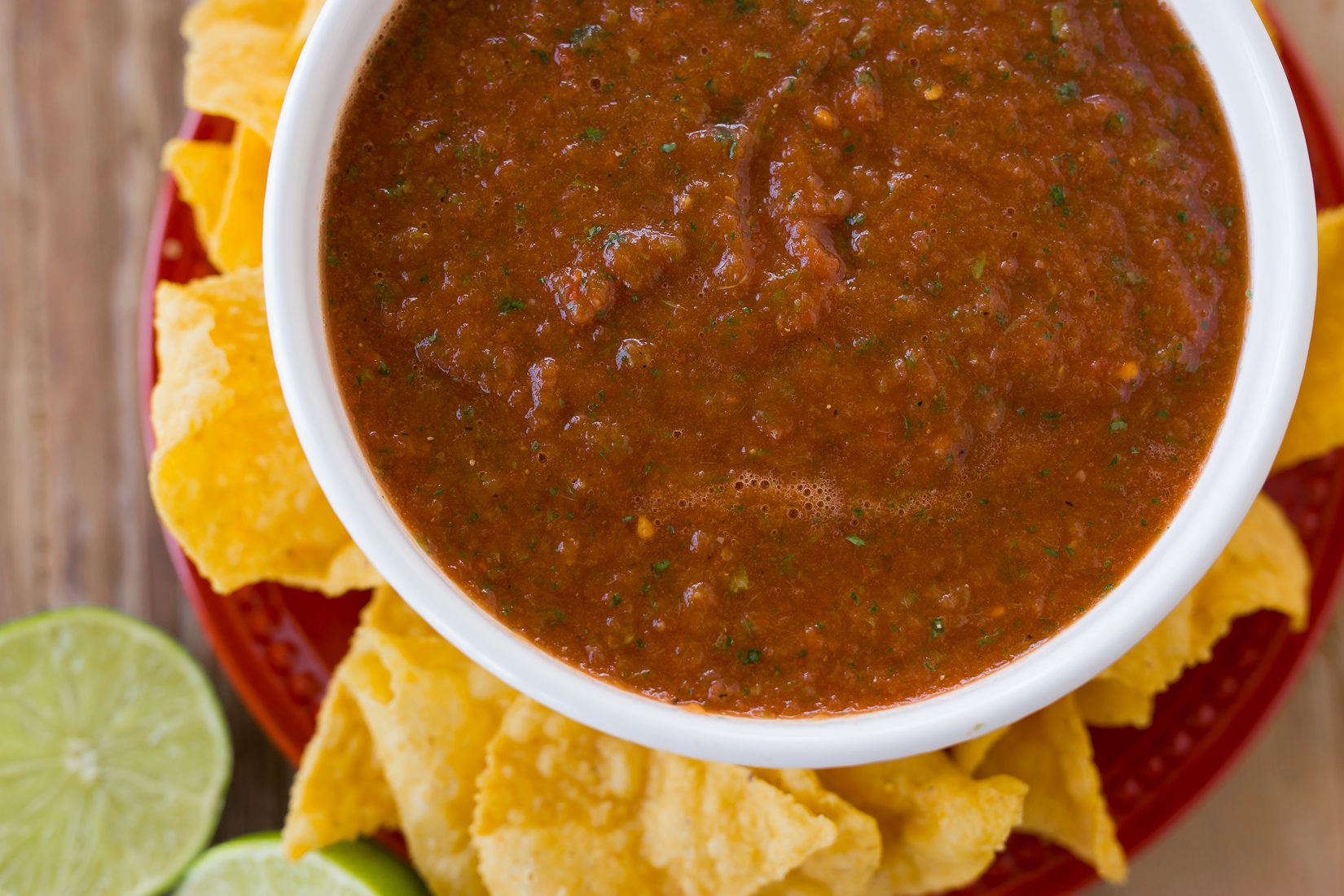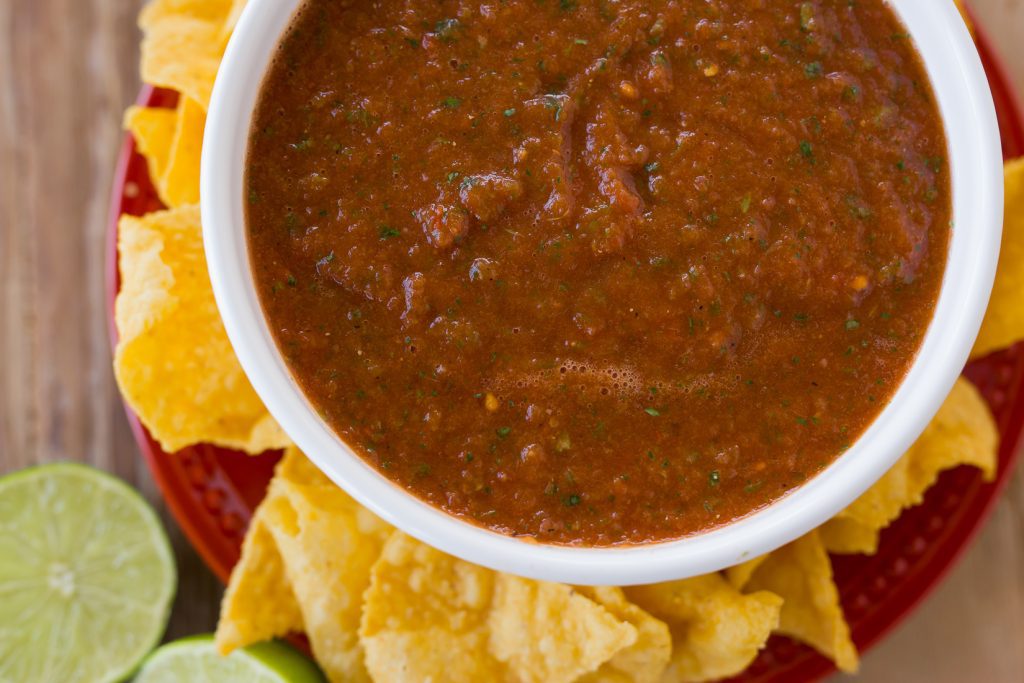 Now for the Recipe
Tap this link here for a video on Instagram showing how I make this! Easy Homemade Salsa Recipe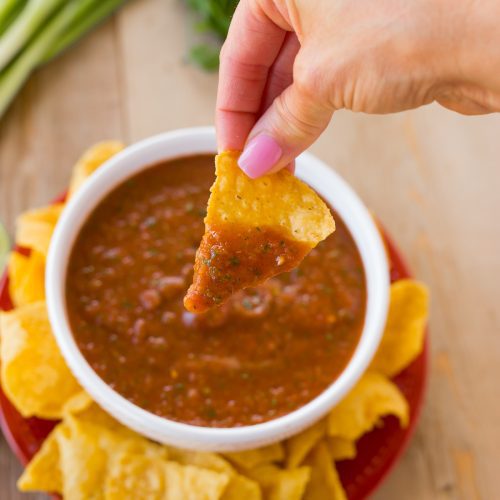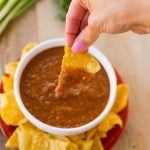 Easy Homemade Salsa Recipe
This quick and easy homemade salsa recipe is a family favorite and only takes about ten minutes to make. It uses a handful of simple ingredients and is the perfect appetizer or condiment for any type of Mexican food you're serving. I always make this on Cinco de Mayo and it's always a hit.
Ingredients
2

-14.5 oz cans

diced tomatoes

1

-10 oz can

Ro-Tel original diced tomatoes and green chiles

1

bunch

green onions

1

small

lime

1

bunch

cilantro

½

tsp

salt (to taste)

½

tsp

pepper (to taste)
Instructions
Add the two cans of diced tomatoes and one can of Ro-Tel brand diced tomatoes and green chilies to a blender.

Wash the green onions and cut off the ends. Then chop them into 1" pieces and add to the blender.

Wash the cilantro in a bowl of water to remove any dirt. Shake the water off and pat dry with a paper towel. Take about half of the bunch of cilantro and put it in the blender.

Cut the lime in half and squeeze the juice into the blender.

Put the lid on the blender and blend until everything is blended into small pieces. Each blender will vary so try to get the consistency of what is shown in the images I've put into this post.

Grab a couple tortilla chips and taste the salsa. You may want to add more salt and pepper. I like mine salty but always add a little at a time so it doesn't get over salted. If you love the lime flavor, you may want to add a little more lime juice too. Some limes are juicier than others so add a little more if you like.

The Ro-Tel canned tomatoes are what add the heat. I don't like things too spicy so I use the original Ro-Tel but you can use the medium or spicy Ro-tel if you want to add more heat. Another variation is to add a little fresh jalapeño.

Pour into a bowl or container and store in the fridge. This can be served immediately after making or you can make it ahead and store in the refrigerator for up to a week. If you want to make it and use it throughout the week, store it in a mason jar with the lid on it. It helps to make it last longer.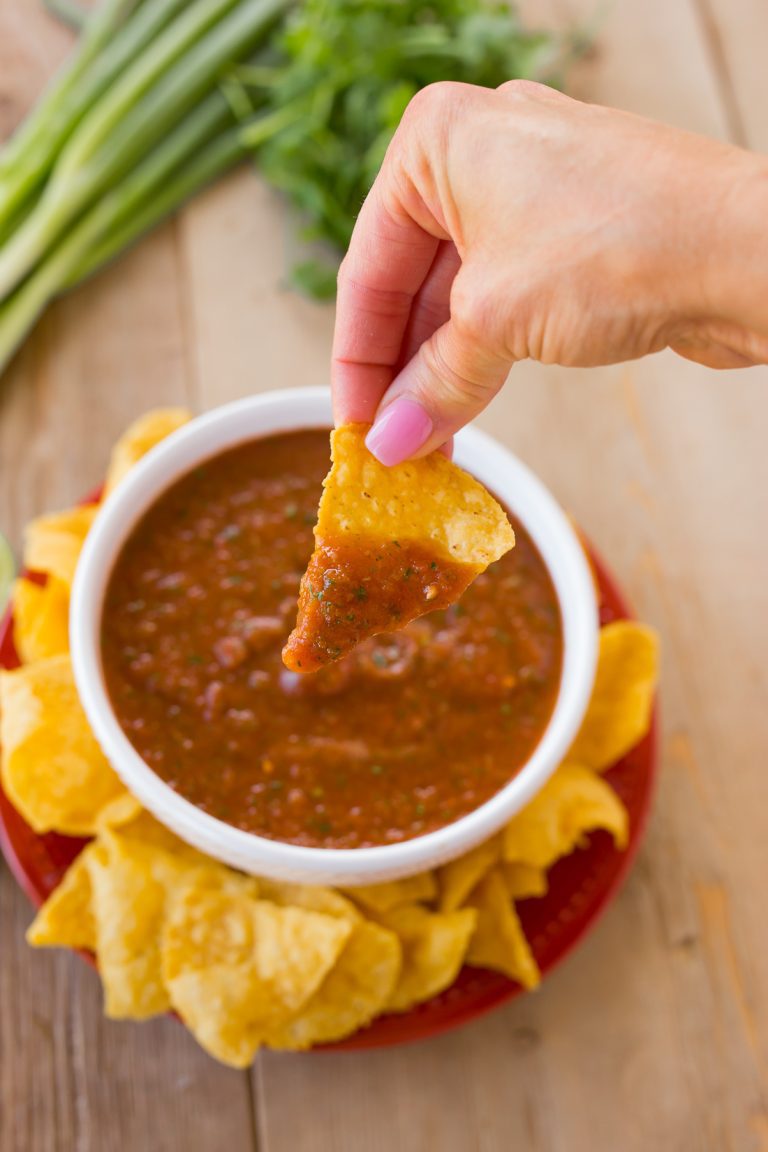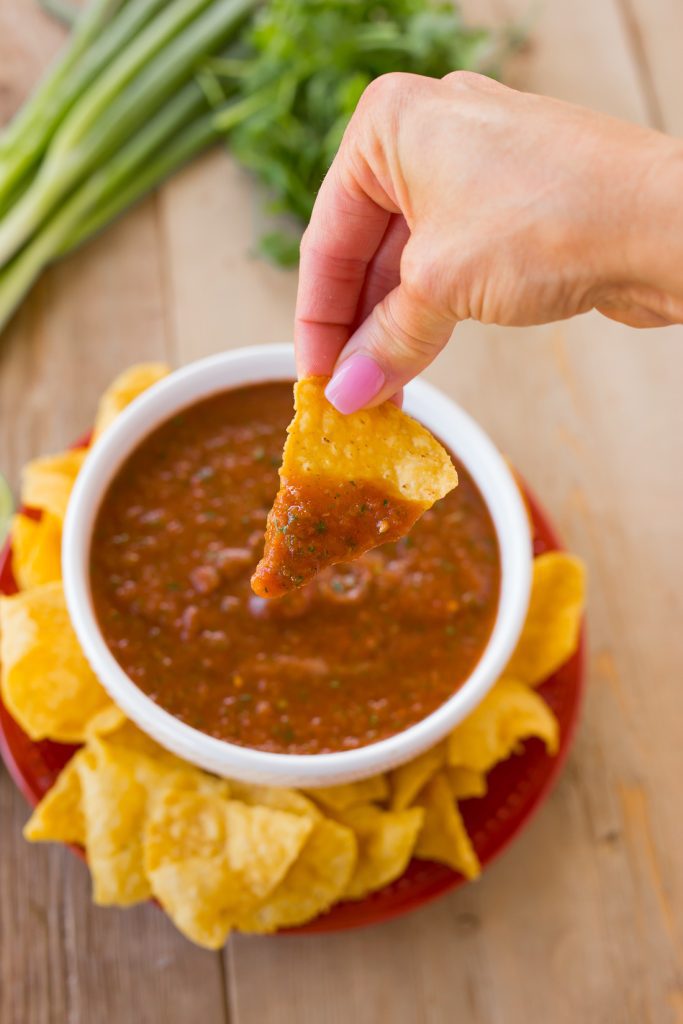 Enjoy!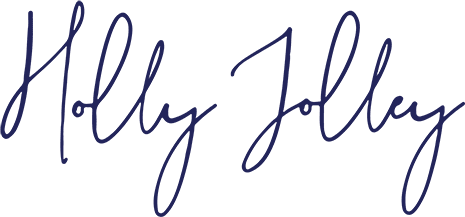 If you like this recipe, you'll want to check out these:
Pin this Easy Homemade Salsa Post for Later