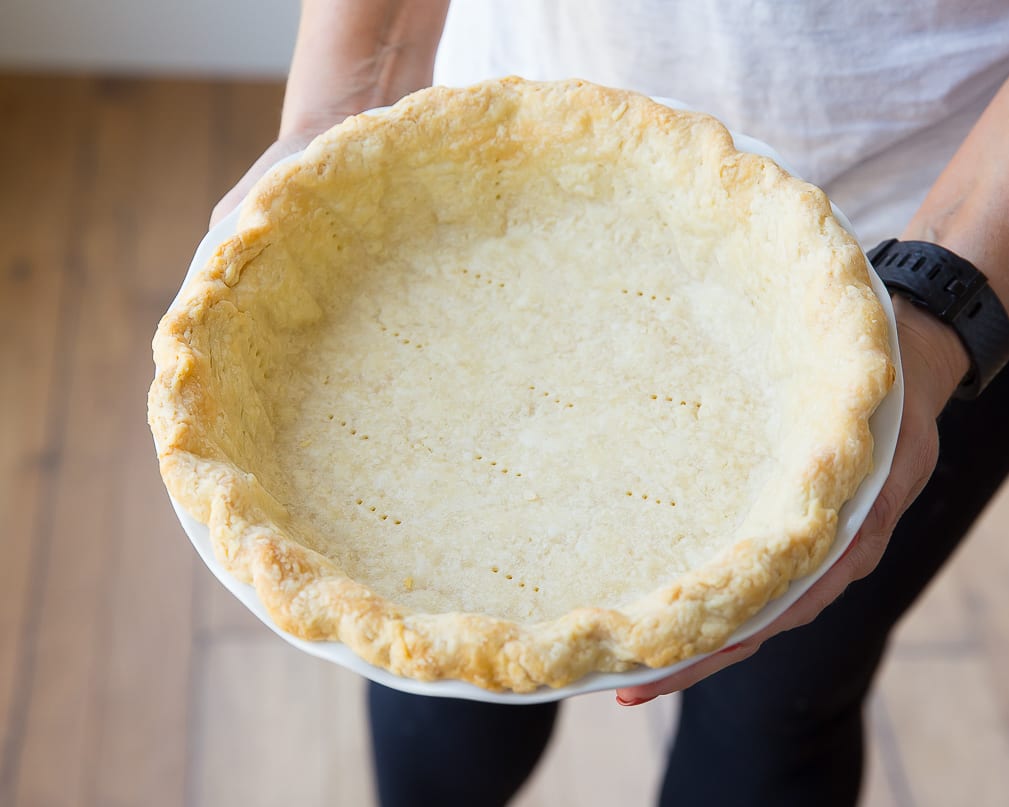 Grandma's Homemade Pie Crust
Sharing my Grandma Jolley's Homemade Pie Crust Recipe. This is a great recipe and so easy to make. The recipe makes the flakiest pie crust. I use it for all my pies including these two pies that are family favorites from Grandma Jolley.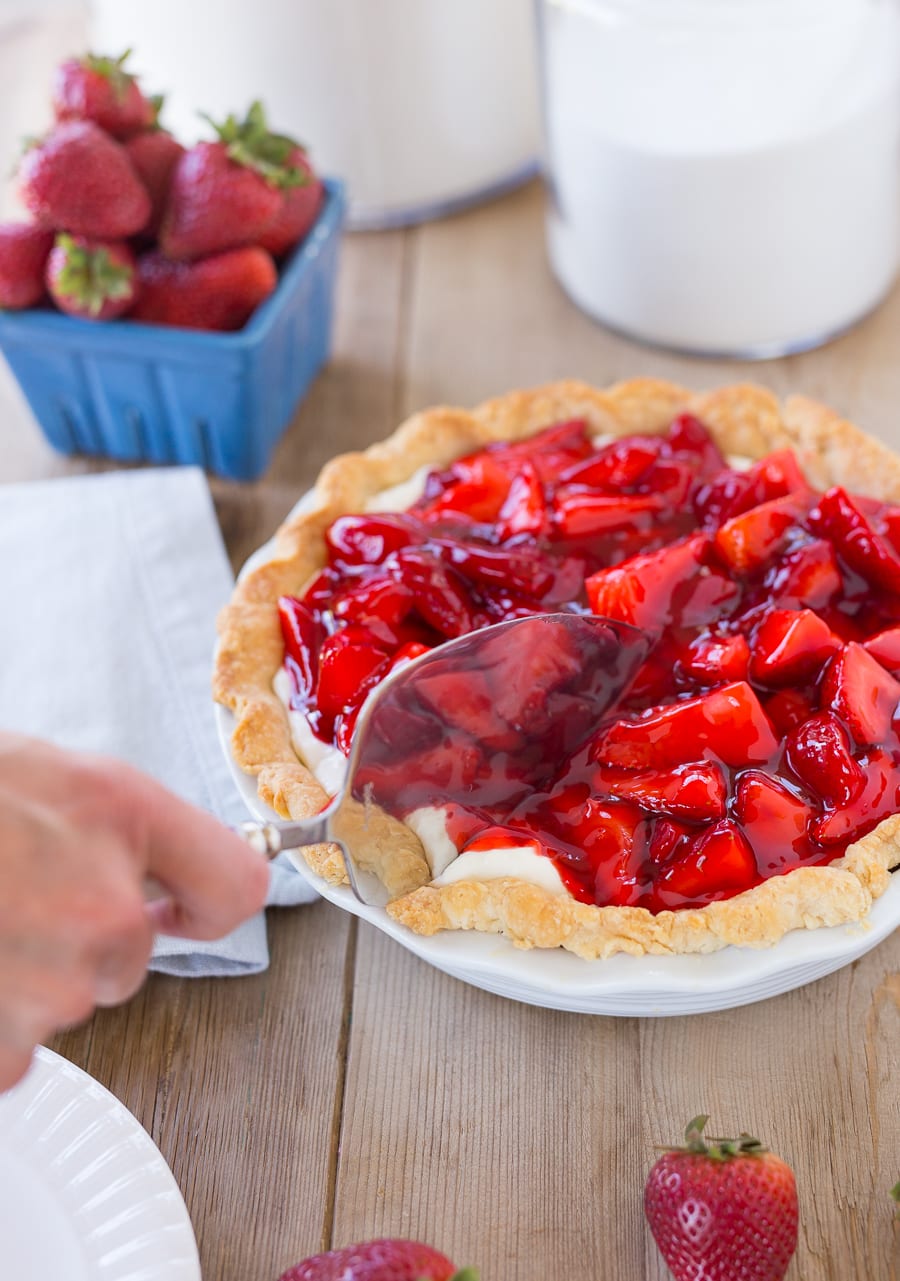 Fresh Peach Pie with Cream Cheese Filling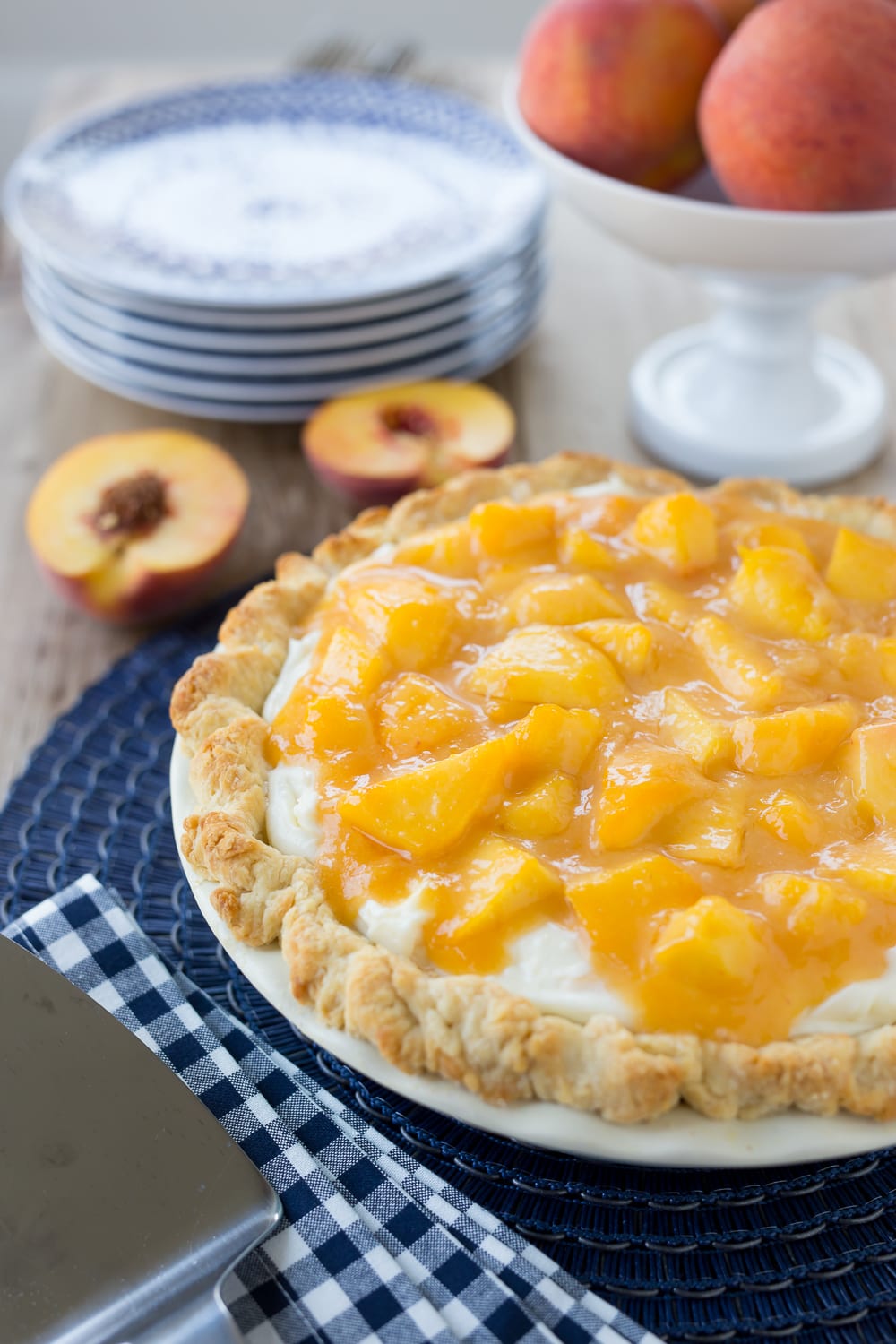 Of course, you can use this pie crust recipe for any type of pie. Just double it you're doing a baked pie with a top layer of crust.
The Pie Crust Recipe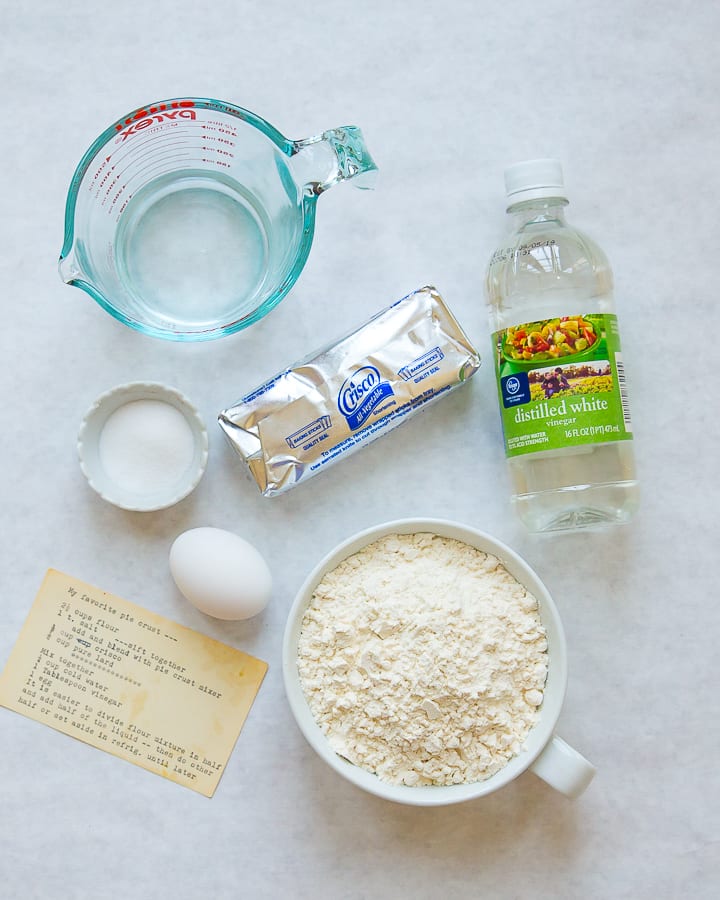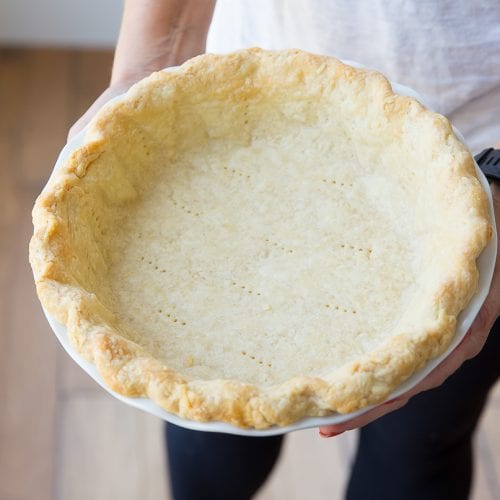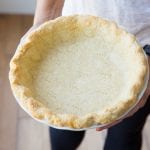 Grandma Jolleys Favorite Pie Crust
Ingredients
2 ½

cups

flour

1

tsp.

Salt

¼

cup

cold water

1

TBSP

white distilled vinegar

1

egg

1

cup

Crisco or Butter
Instructions
In a large mixing bowl, sift the flour and salt together. Then using a pastry blender, mix the Crisco together with the flour mixture until it becomes a little crumbly.

In a separate bowl, mix the water, vinegar, and egg together. Slowly add liquid ingredients into the flour mixture using your pastry blender. Once incorporated well, use your hands to mix together and form 2 equal sized balls out of the dough for each of the pie crusts.

Sprinkle a little flour onto a clean, dry surface and gently roll out the pie dough a little less than ¼ of an inch.

Roll the dough back up on the rolling pin. Lay it on the edge of your pie dish and unroll it right on top. Gently push the pie dough into the pan and then trim the edges about 1 inch below the edge and then fold under and pinch together with your fingers to form a nice edge.

Poke holes in the crust with a fork and bake at 400 degrees for approximately 13-16 minutes. Crust should be starting to turn to a light brown color. Take out of oven and cool on wire rack for about 20-30 minutes.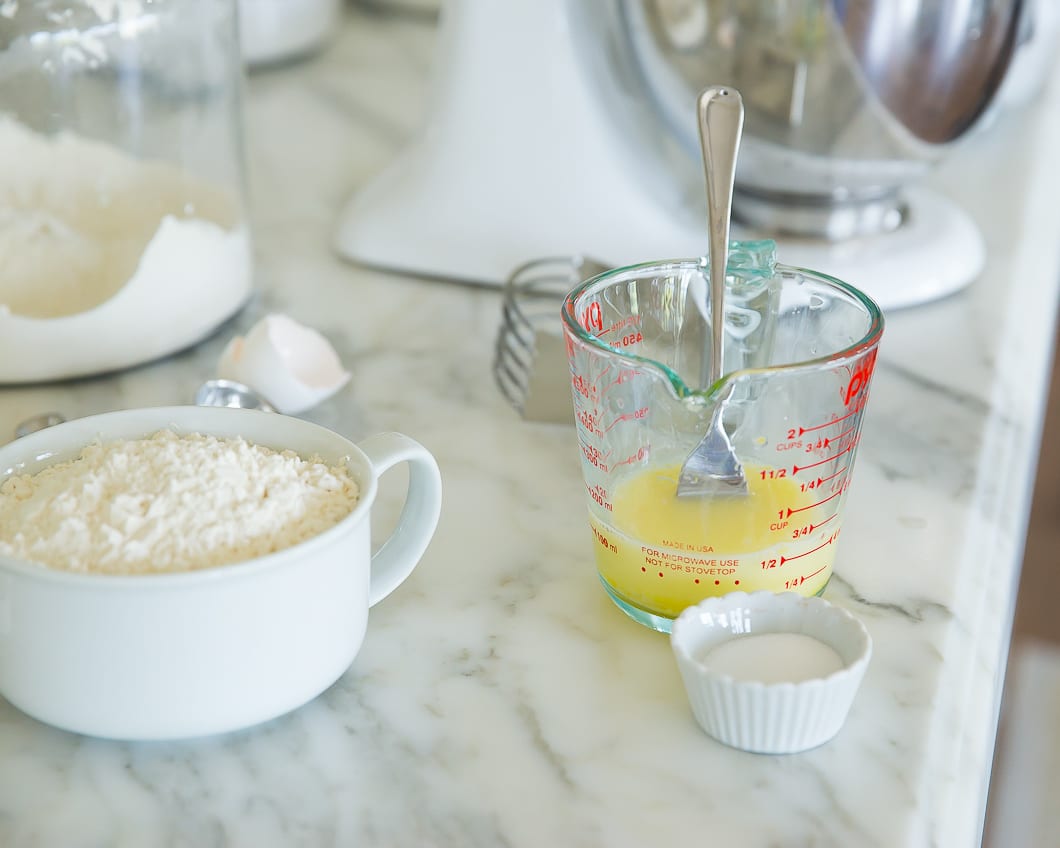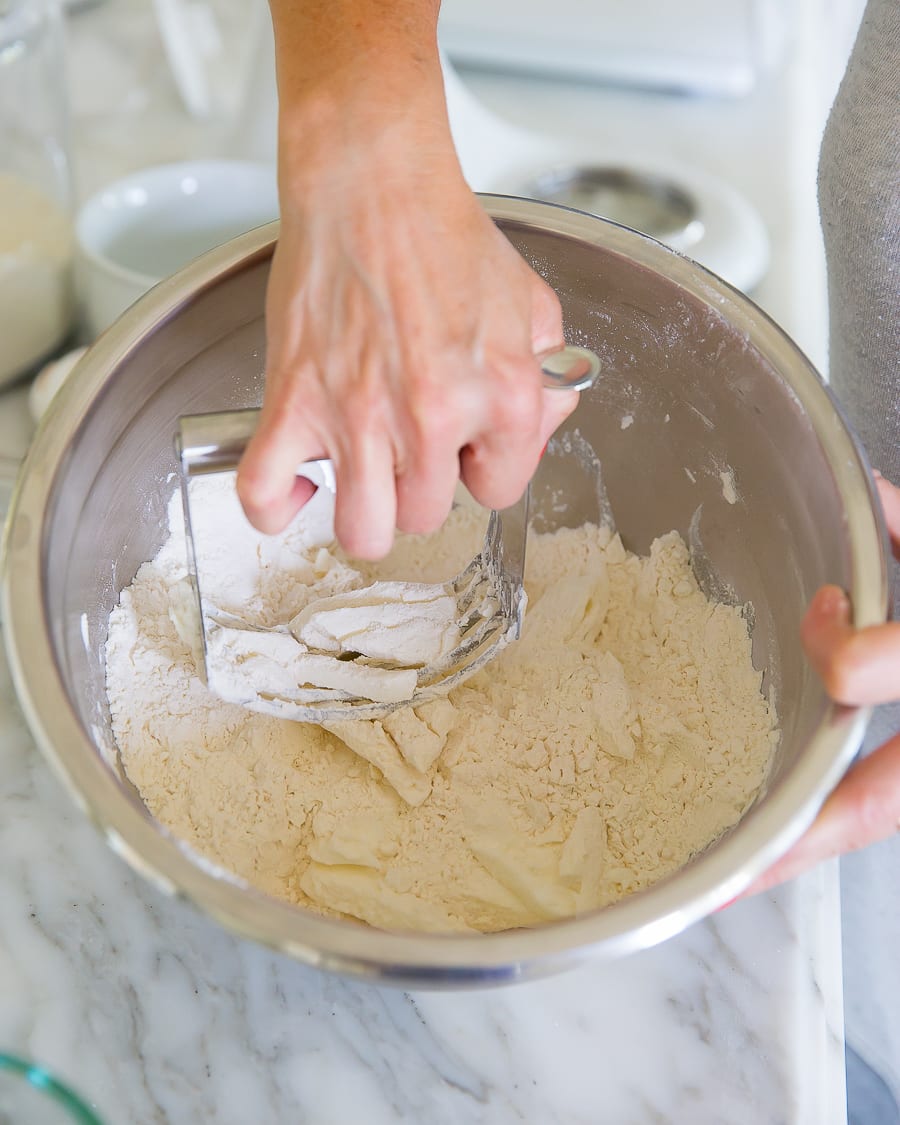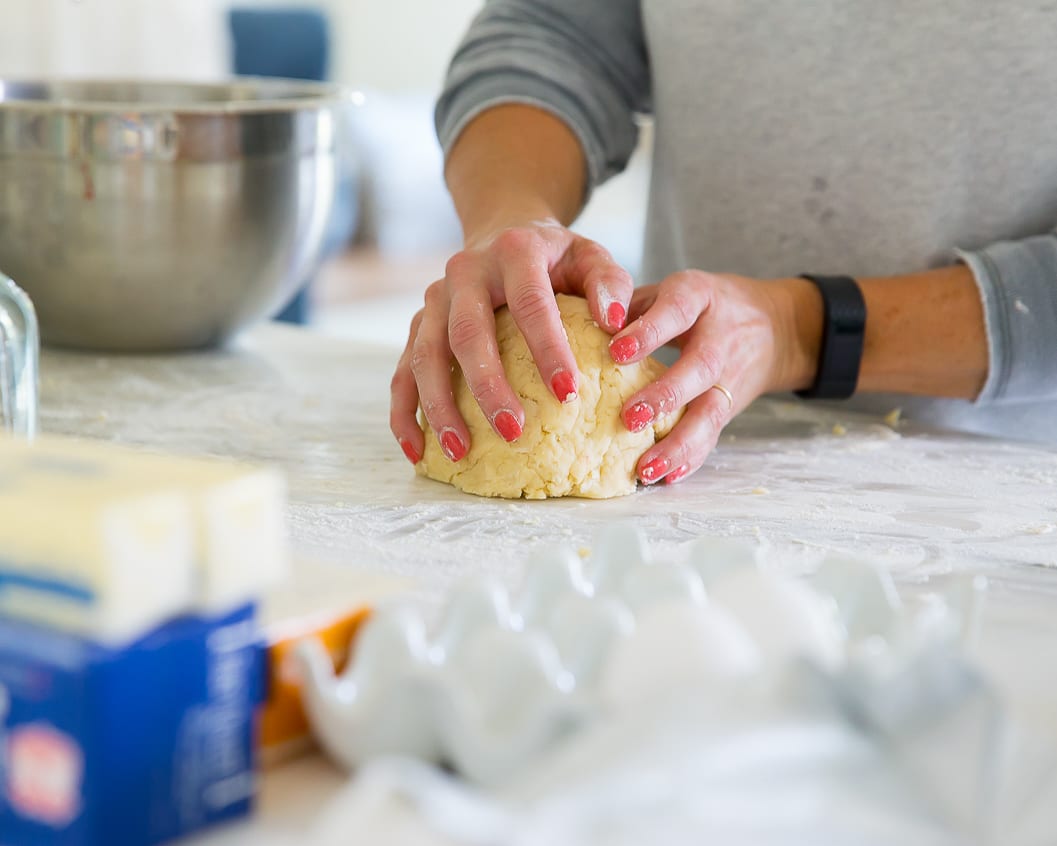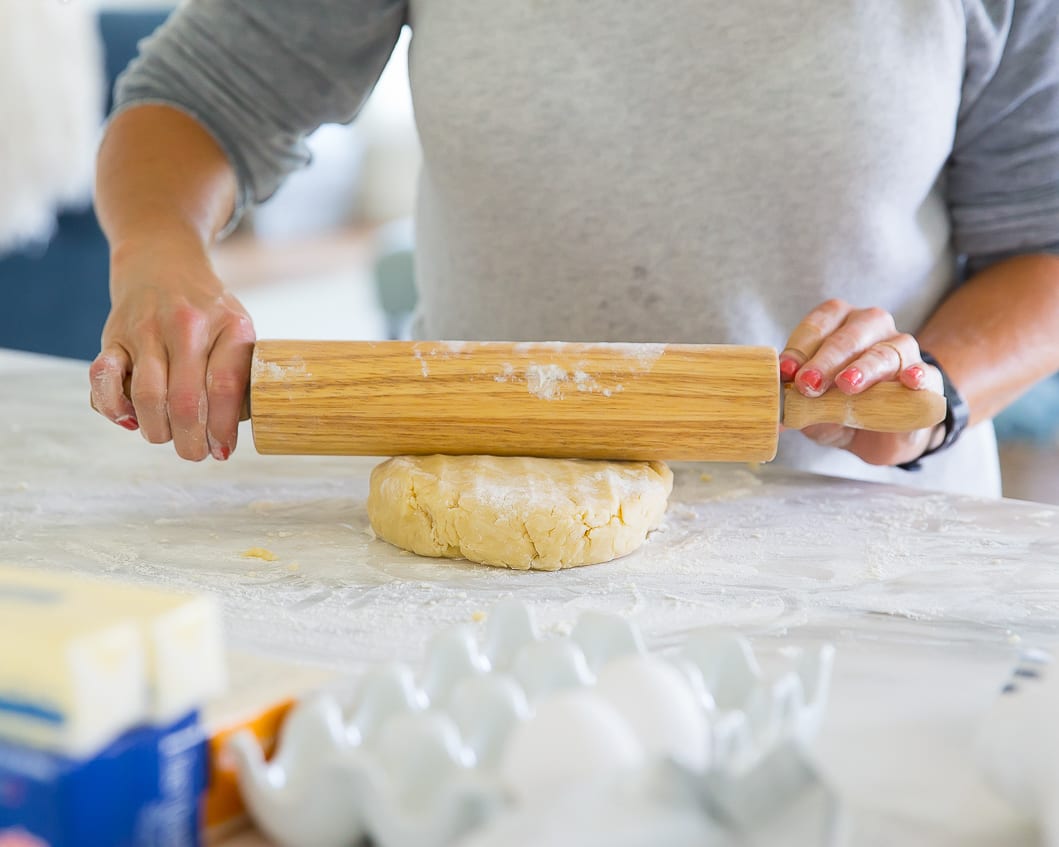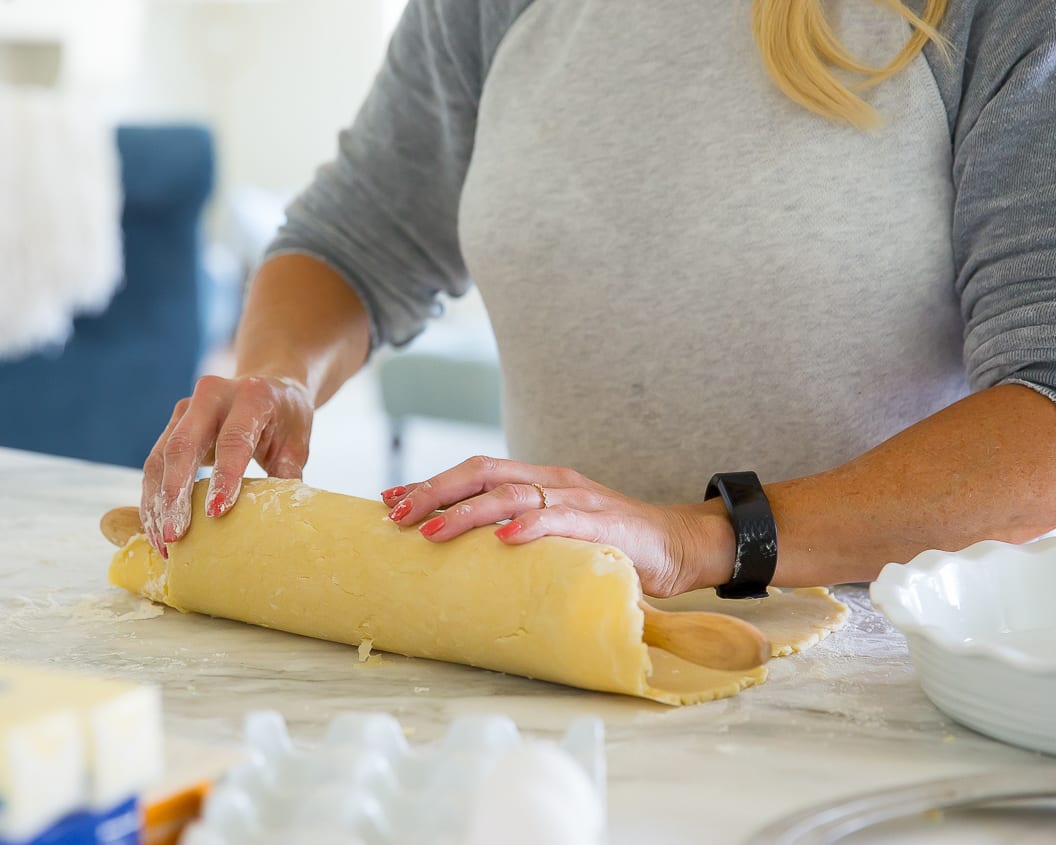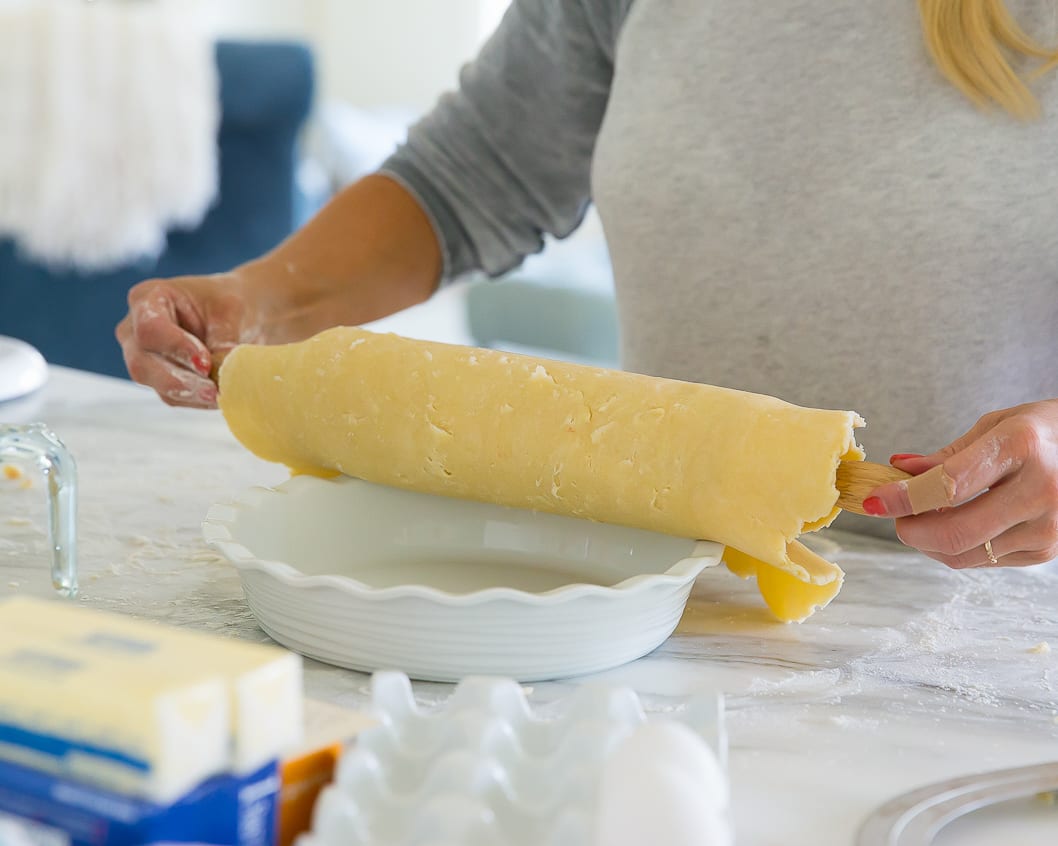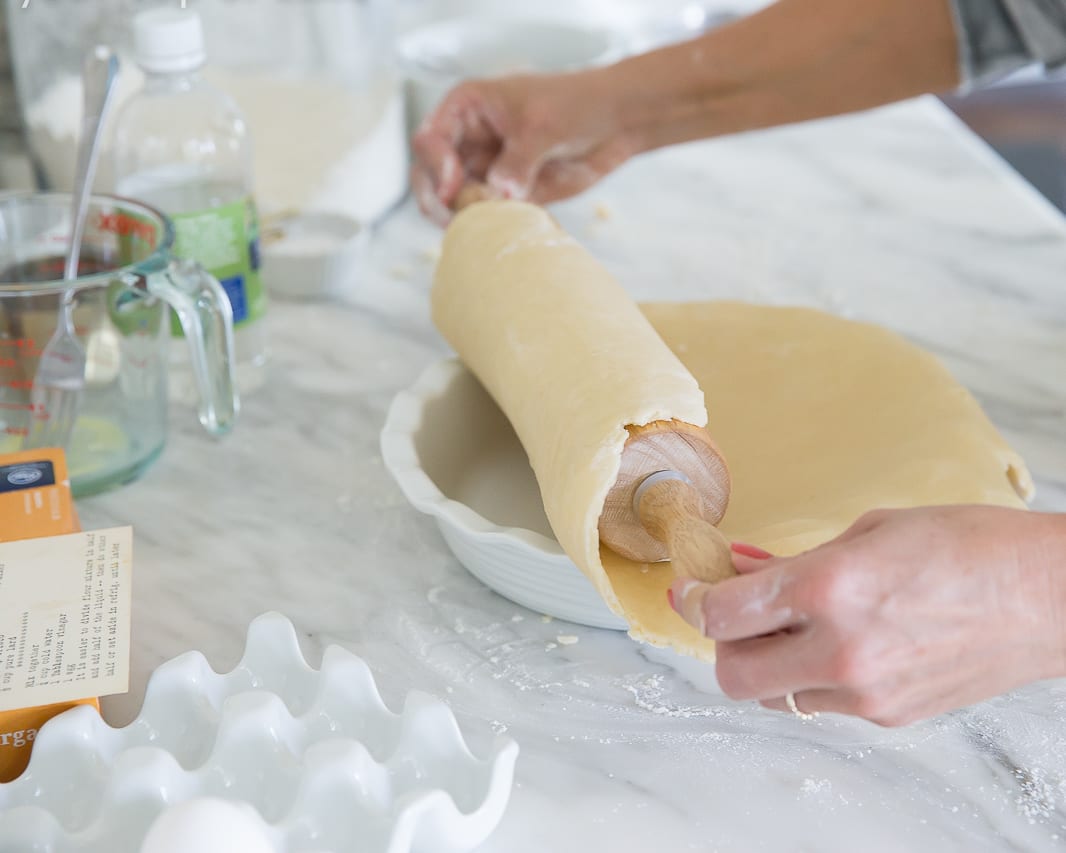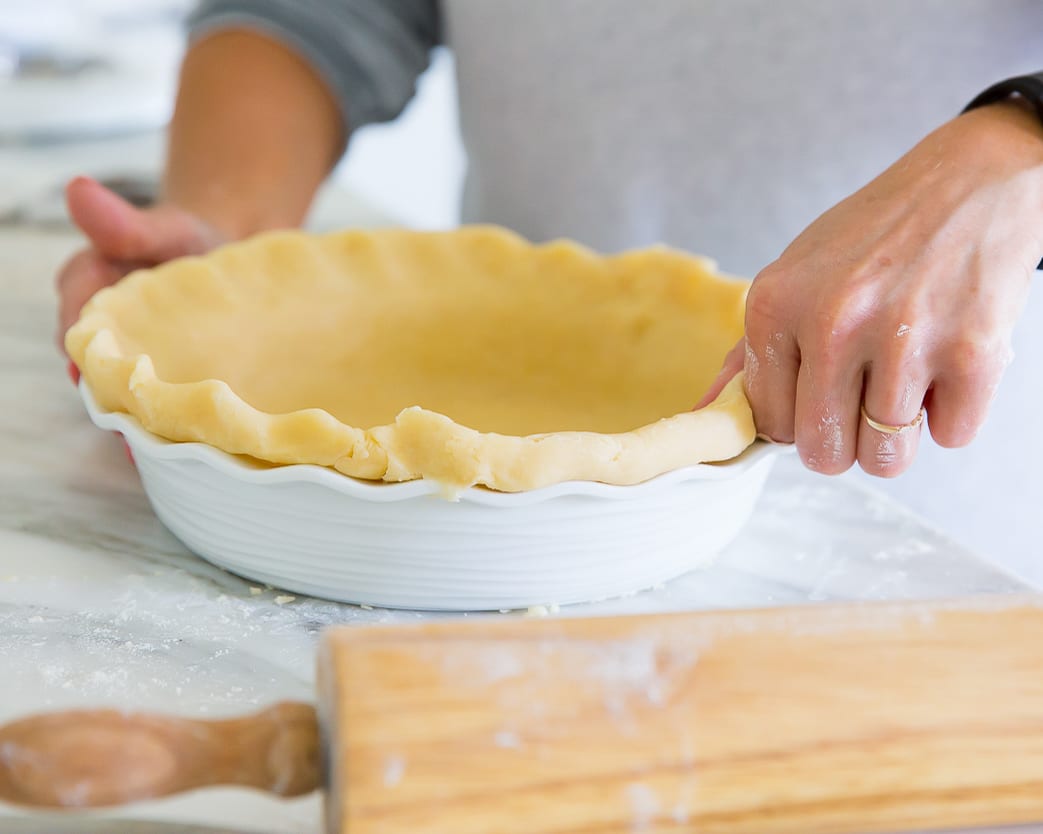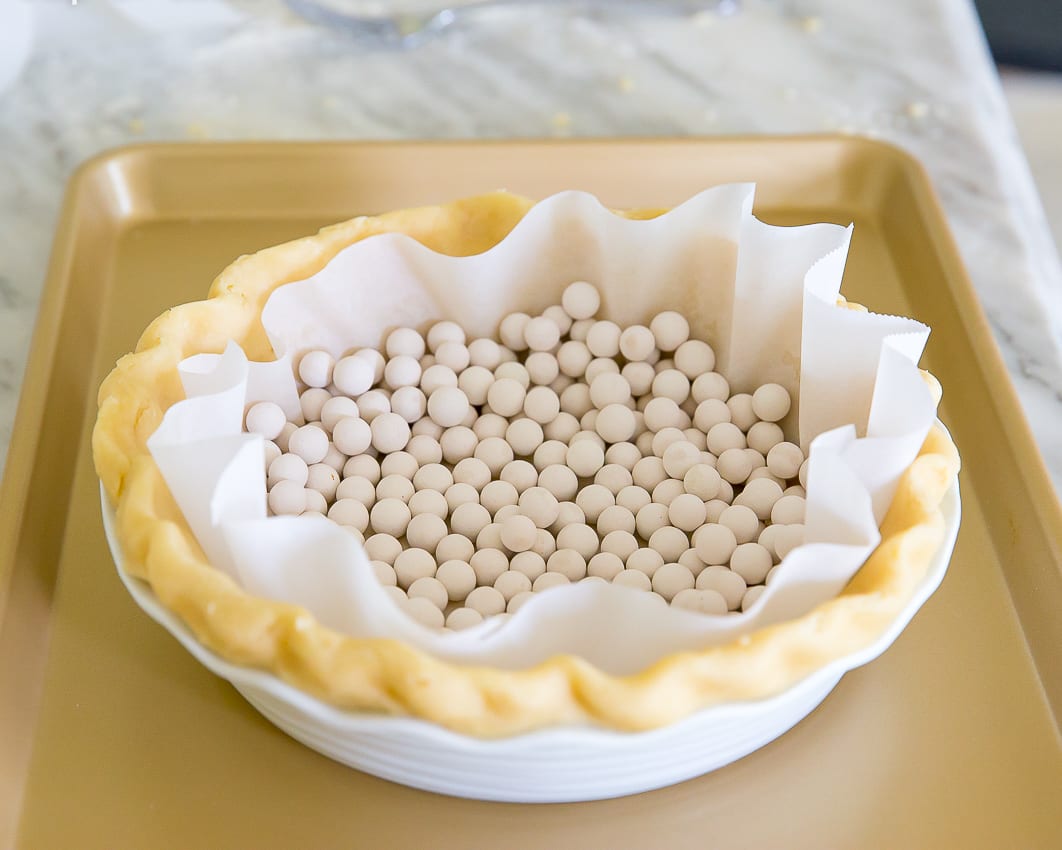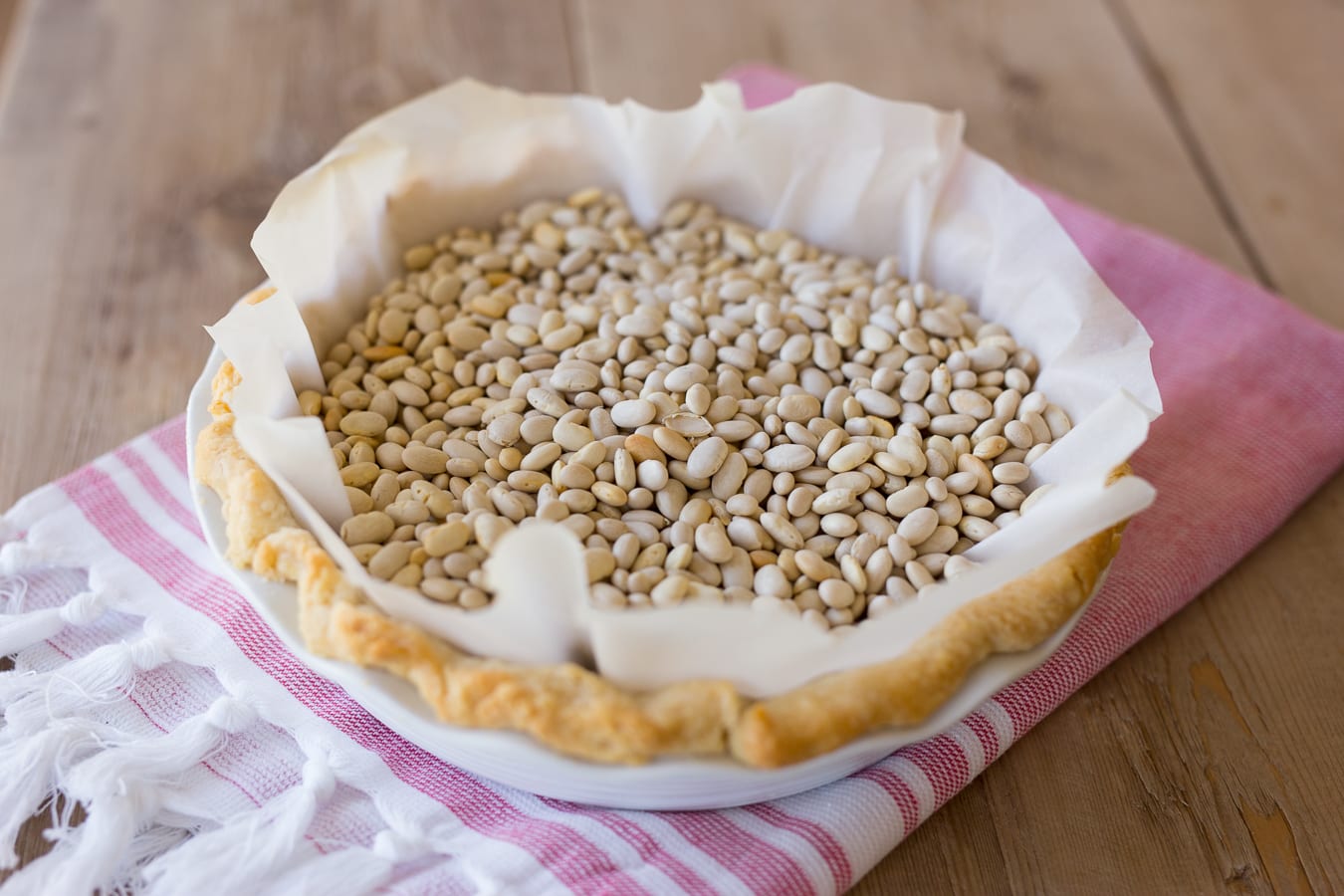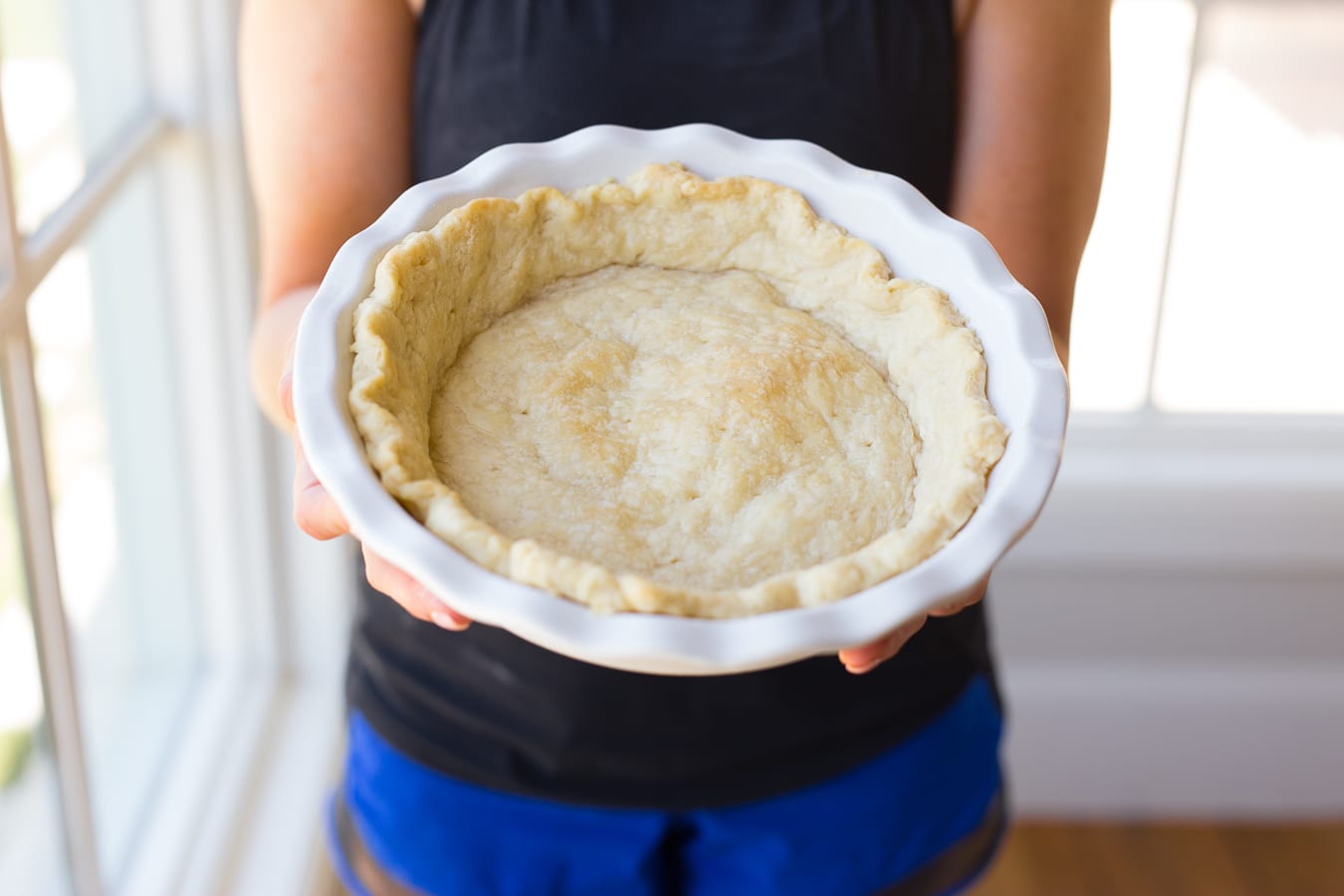 This is what happens if you don't add the parchment paper and the pie weights or beans.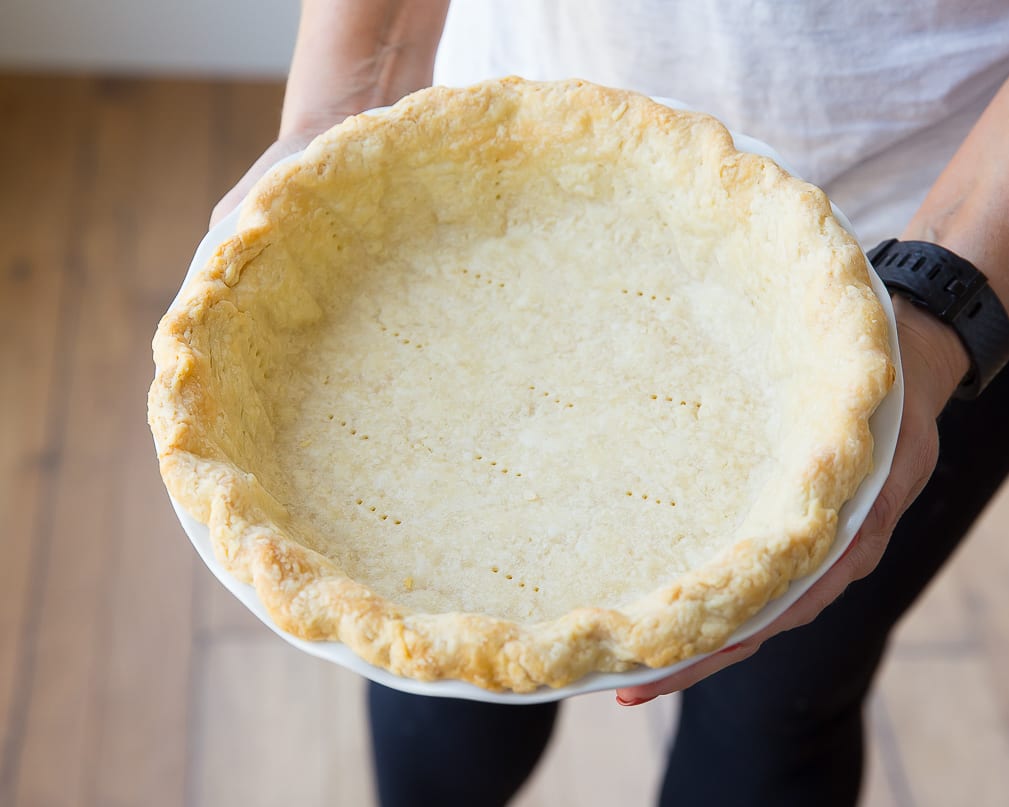 Now you can fill the pie crust with any type of pie filling!
Holly's Helpful Tips
*When baking any pie crust shell, use dry beans or ceramic pie weights. Put a layer of parchment paper on top of the crust, and lay the beads on top. Put them in the pie shell before you bake and it will keep the pie crust from shrinking or sagging.
*If you don't have the ceramic pie weights, you can use dry beans. I have done it both ways.
*Use a fork to poke holes in the bottom and sides of the crust before you put the dry beans or ceramic pie weights in. This keeps the pie crust from bubbling up!
*Be careful not to overwork the dough. You want pie crust to be flaky!
*I like to add a little more almond extract than the recipe calls for because my husband loves it that way, but if you're a purist, stick to Grandma's recipe!
*You can freeze half of the dough if you are only making one pie. The dough can get really sticky and soft if out too long after making and if it's warm. I find it's easier to refrigerate the dough if I have time.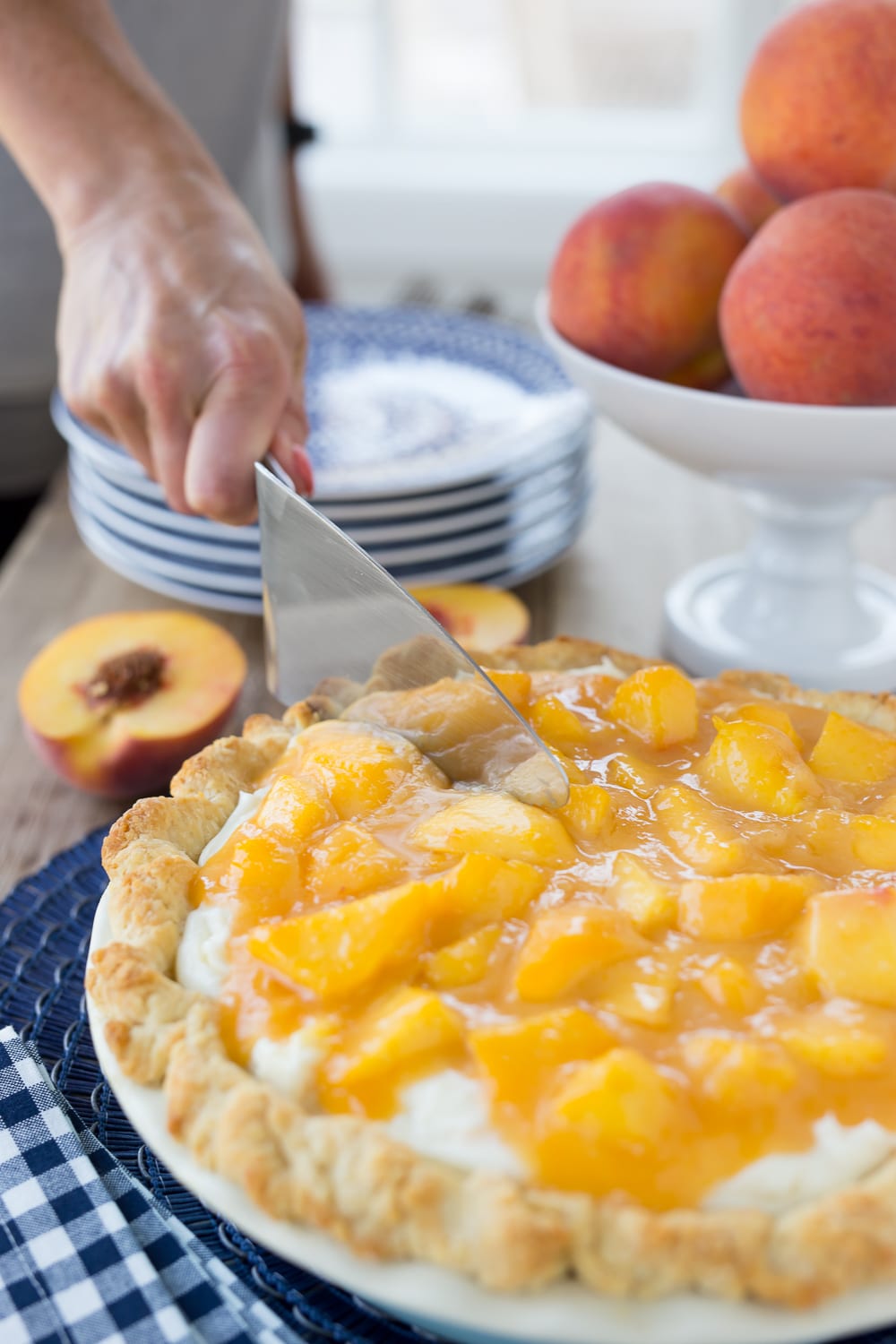 Thanks so much for stopping by! Follow along with me on Instagram @homewithhollyj and on Pinterest! You can also subscribe to my blog so you never miss a post! Just scroll down on my home page and you'll see a little box to subscribe.
xoxo,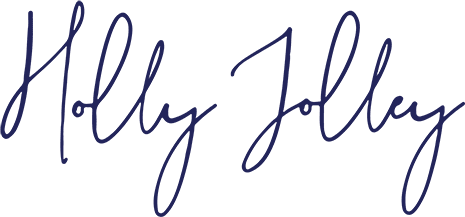 PIN THIS FOR LATER: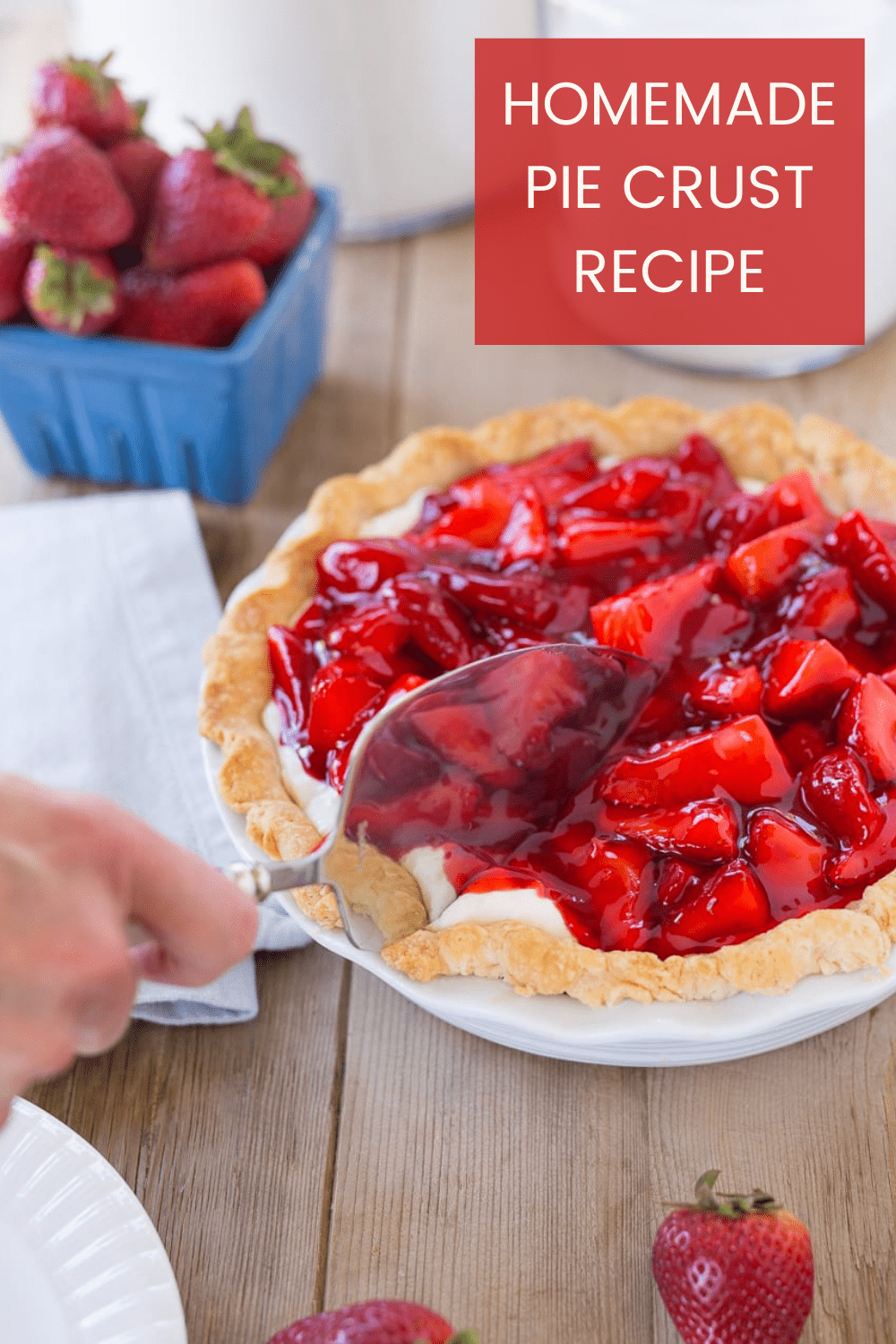 Homemade Pie Crust Recipe