My Favorite Things To Do When In Maui
I always get asked so many questions about the places I travel to so I figured I'd start sharing about each trip I go on here. It's so nice when you travel to a new destination and you have trusted recommendations on what to do, where to stay, and what to eat! I'm sharing my favorite things to do in Maui. I hope that it will help you find the fun places to go, things to do, good things to eat, and great places to stay!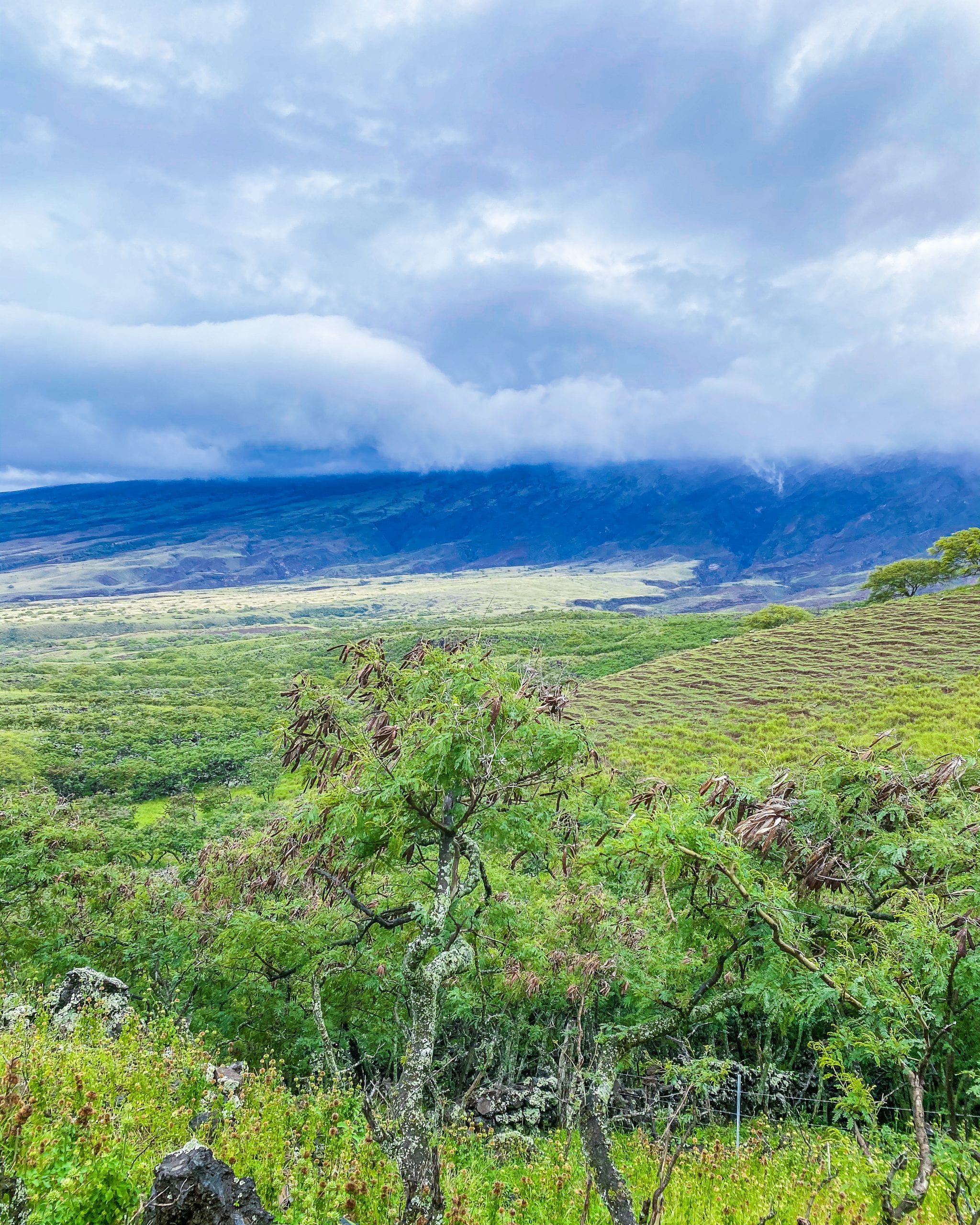 Where We Stayed
We have been to Maui a few times and stayed on different parts of the island. This time we stayed near Lahaina at the Kaanapali Alii Condos. We took all our children so we chose to rent a condo with three bedrooms and a kitchen as that was a lot more affordable than multiple hotel rooms and eating out each meal It wasn't a five star resort, but it was a very nice condo and it had a nice pool area and was right on the beach.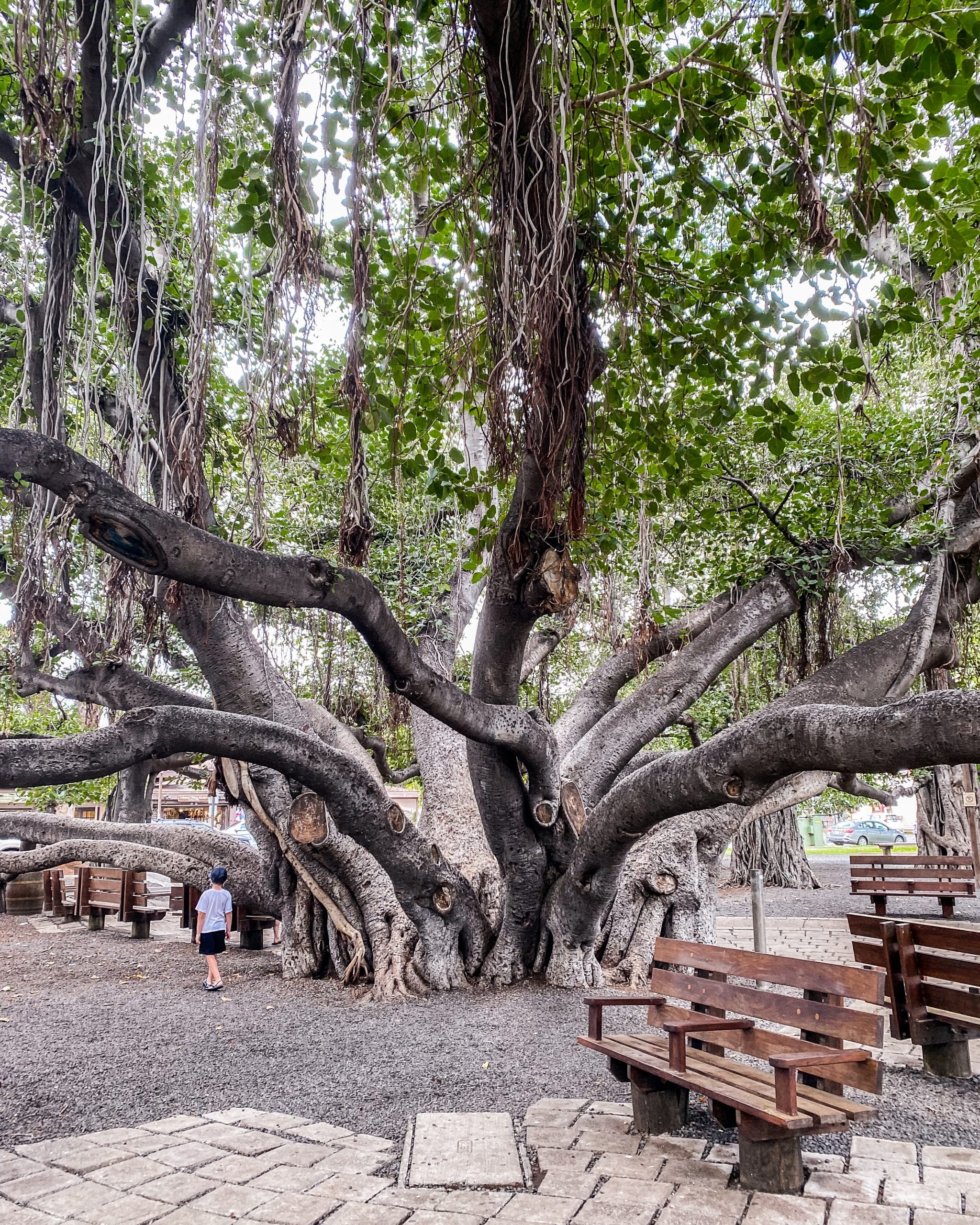 This old tree is in Lahaina.
What To Do/Tips for Traveling to Maui, Hawaii
We had some very rainy weather when we went in March 2021 (worst rains in twenty five years!) but we still managed to have a great time and find some fun things to do with our (college aged)children,
Whale Watching and Snorkel Cruise
Sail Maui is the one we went with and they were great! We went out to two different snorkeling spots, the first being the Lanai'i coast where we saw whales breeching and dolphins swimming around our boat. We then went back near the harbor on Maui and snorkeled near an old sunken boardwalk that has now crated a reef. We saw a lot of large turtles while snorkeling in both places. There are many tours to select from and I believe ours was this one here:
808-250-5365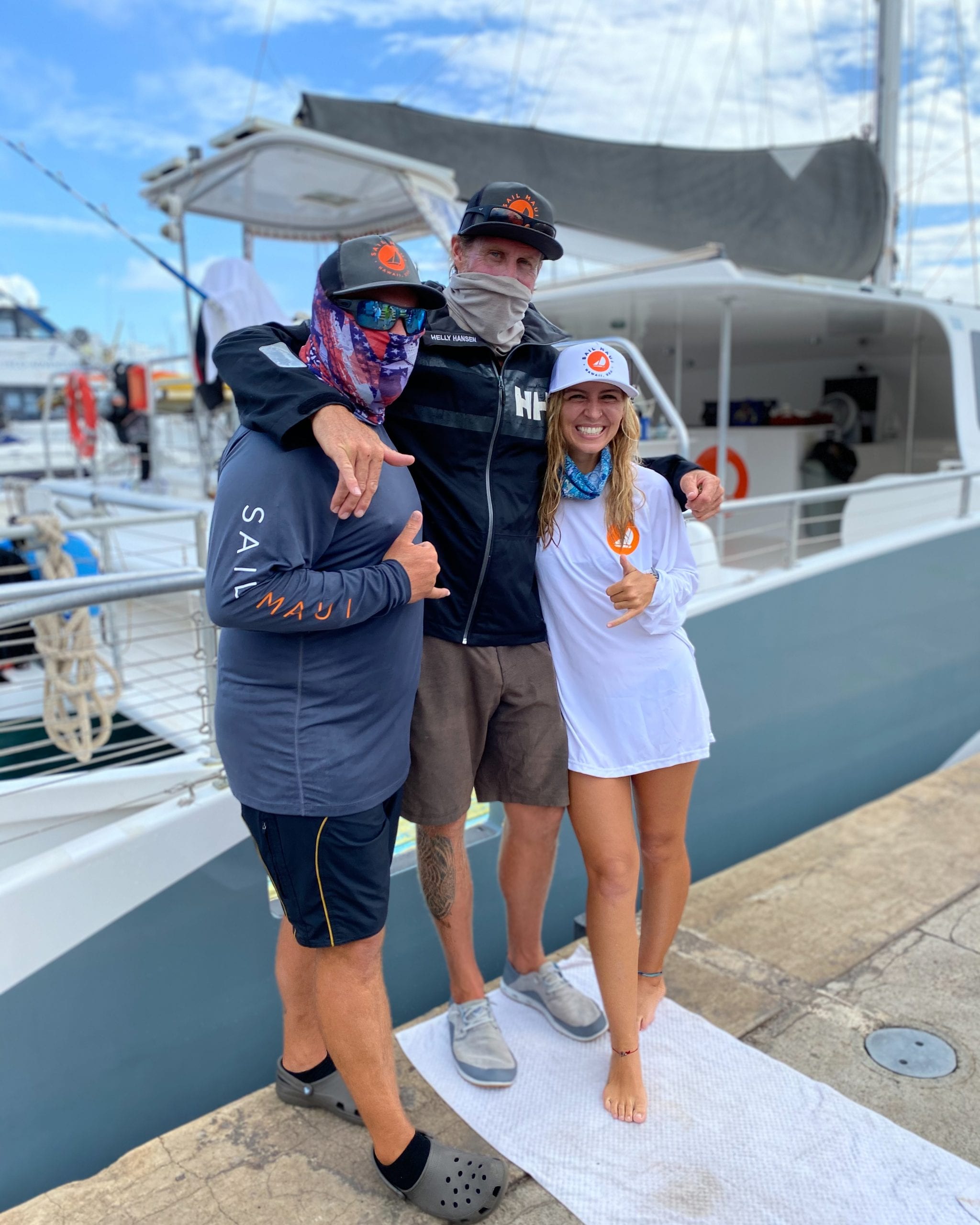 Kayaking to See the Whales
This was really an amazing experience! We met up with the guide on the beach who had all the kayaks and equipment. We kayaked out where the whales were and our guide had sound equipment to hear them under water. This was a bit of a workout and there is a lot of paddling involved. Some of my family members became seasick, so if you are prone to that, take some dramamine or sea sickness precautions. Do not attempt this without an experienced guide. There are currents that can take you way out to sea. I recommend this one below. We also stopped and snorkeled a bit and saw more turtles.

Photo Credit: @bayday808
The Road to Hana
We drove the Road to Hana on probably the worst day ever! Thank goodness we used the Shaka Guide app, which I highly recommend if you're driving on the road to Hana. This is a very narrow road that can be treacherous when it rains (as we found out first hand) but it's quite beautiful if you're up for the ride. There are many waterfalls along the way and places to get out and hike but because it was raining we chose not to. The Shaka Guide app was really helpful in this way. You download it from the App Store onto your phone and it works with GPS in your car. As you drive along, it tells you about each thing along the way including the hikes, water pools, places to eat, and other historical information.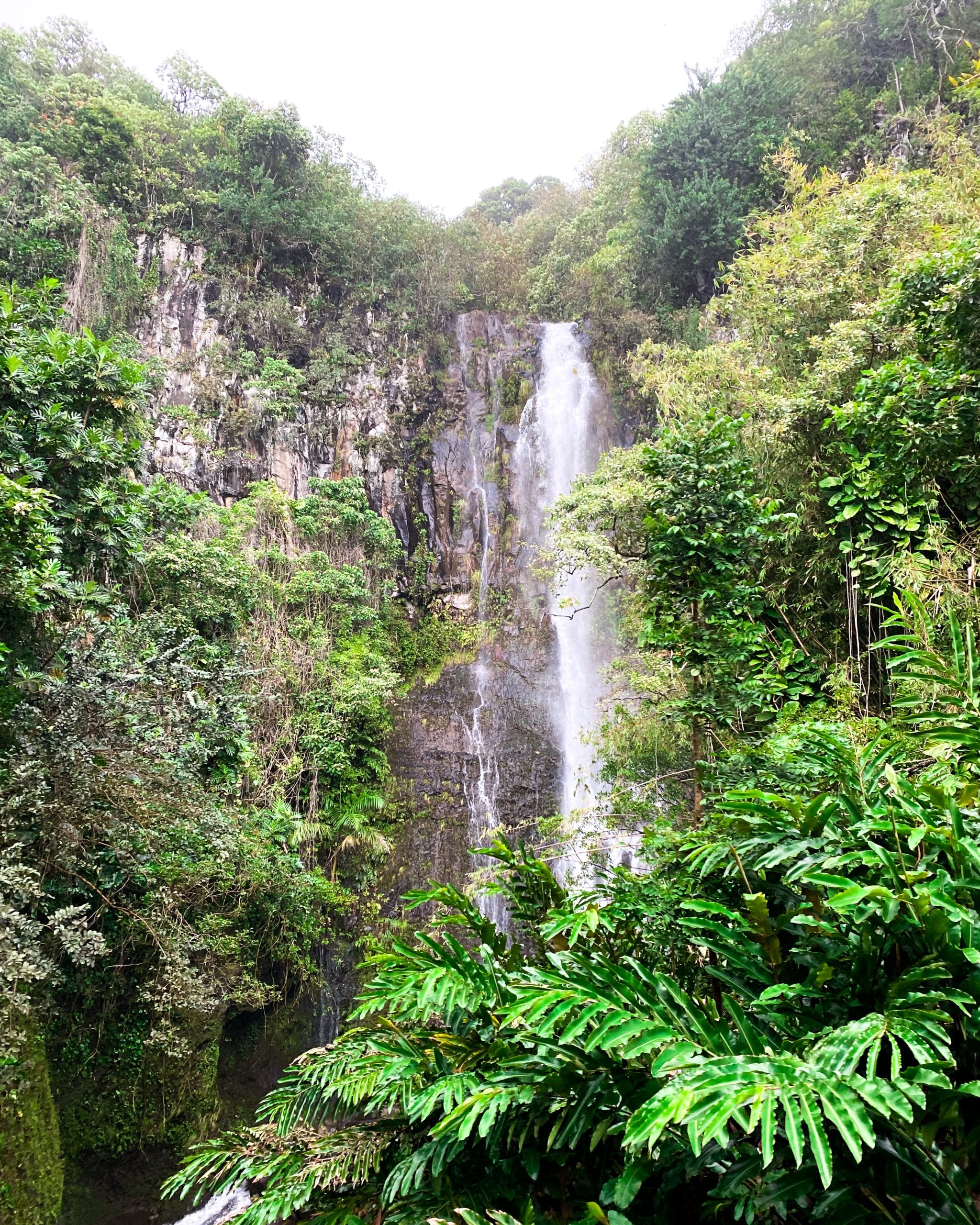 Here is a video I made that I shared on my Instagram page under the reels.
My Favorite Things To Do When In Maui 3
We were grateful we had the Shaka Guide as we went along because the guide said that if you can't see the top of Haleakala Volcano, that probably means its raining and there are most likely going to be flash floods which can be extremely dangerous. The week before we went, three people had been taken by surprise and drowned by flash floods. Every single river we crossed was a raging river and dangerous.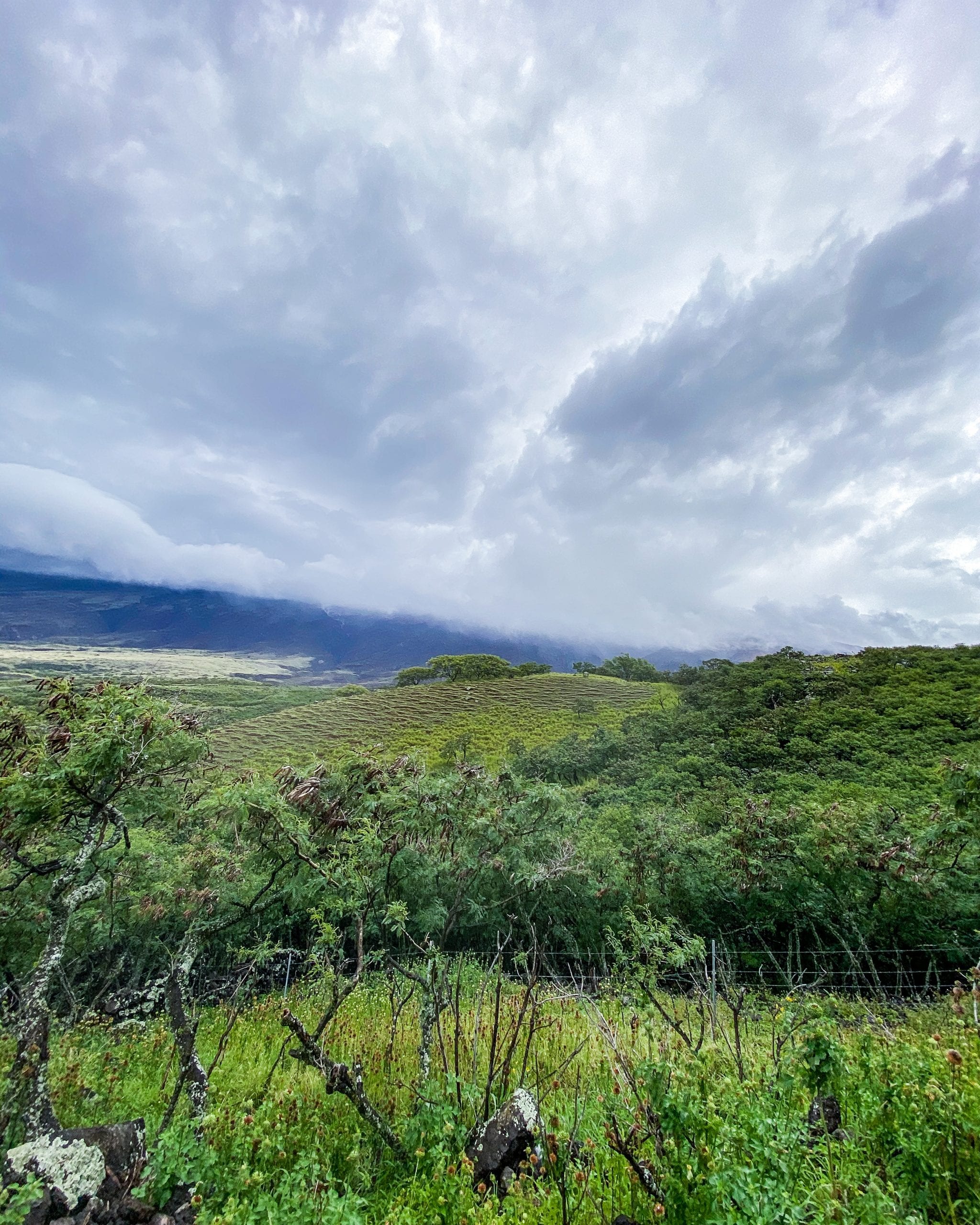 When we were about half way down the road, we stopped to get some banana bread at Aunty Sandys Banana Bread and our phones started going of with an emergency warning for flash floods and dangerous conditions. We waited for awhile then got back on the road and continued going towards Hana so we could get out of the danger area. We ended up going all the way around the island instead of turning back and going back the way we came. We had an SUV so we had no problems driving on the road that isn't in the greatest shape.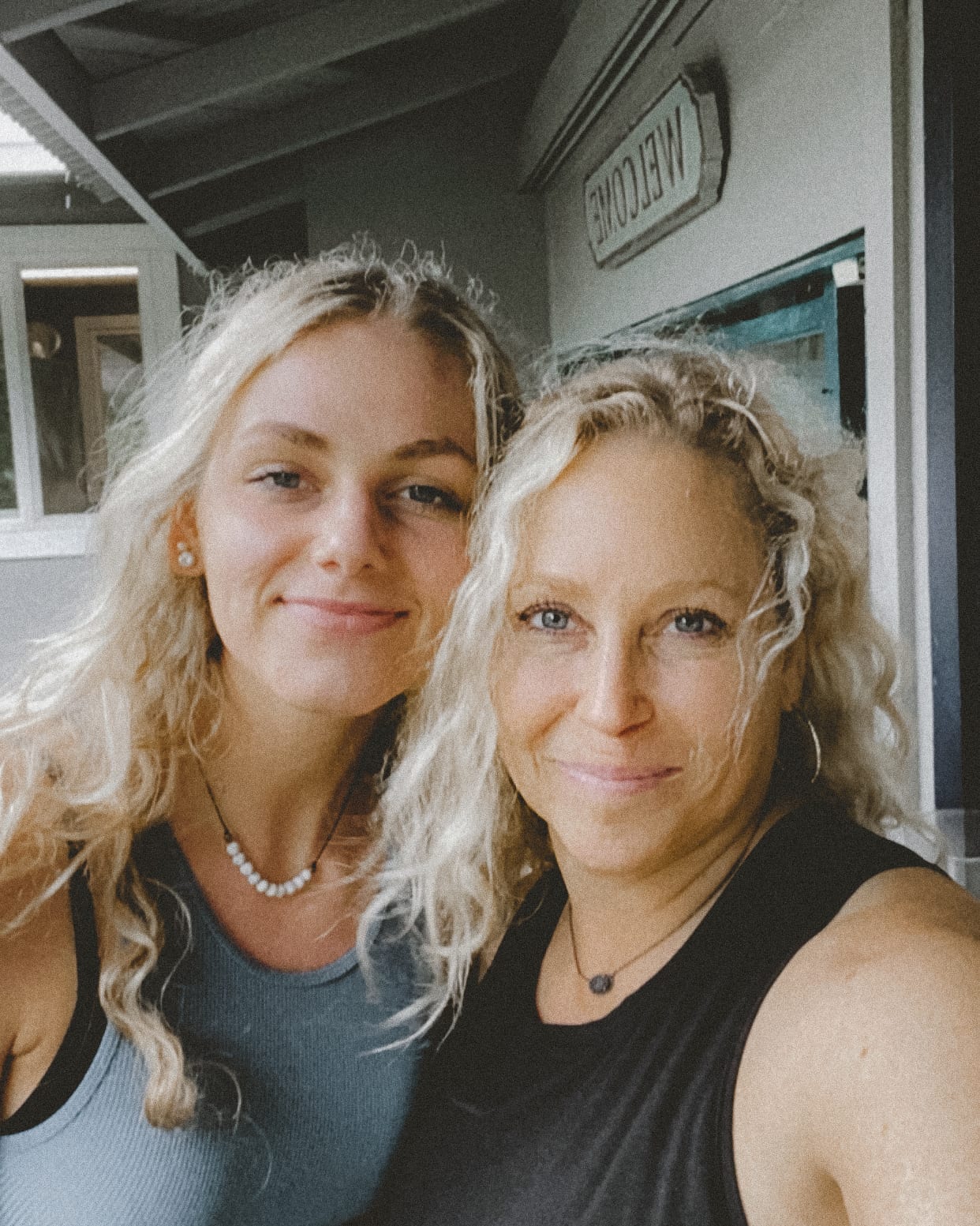 This is the beach park just past Aunty Sandy's Banana Bread. It was really stormy so we didn't stay too long. This was about the time we started getting warnings on our phones about the flash floods and dangerous conditions.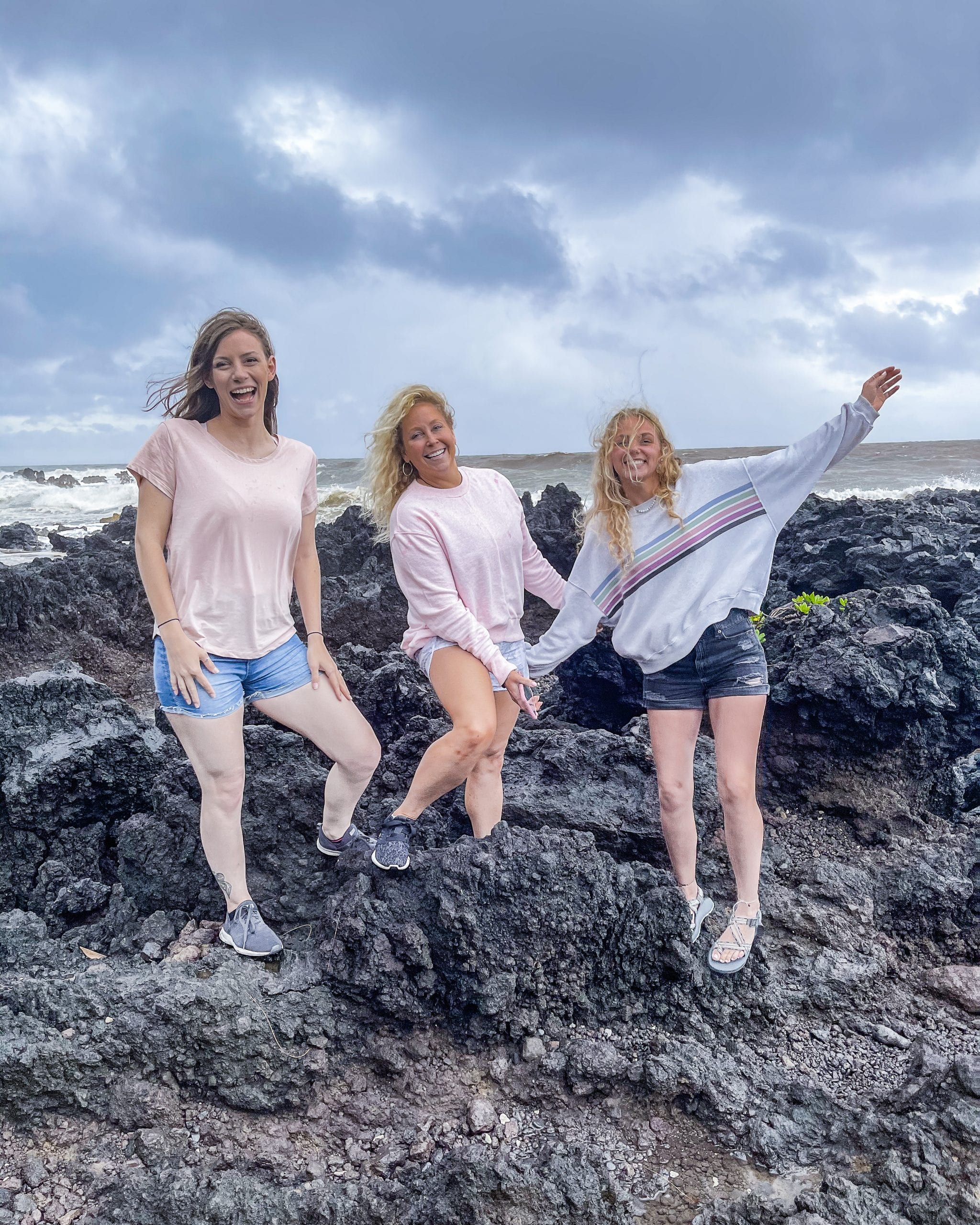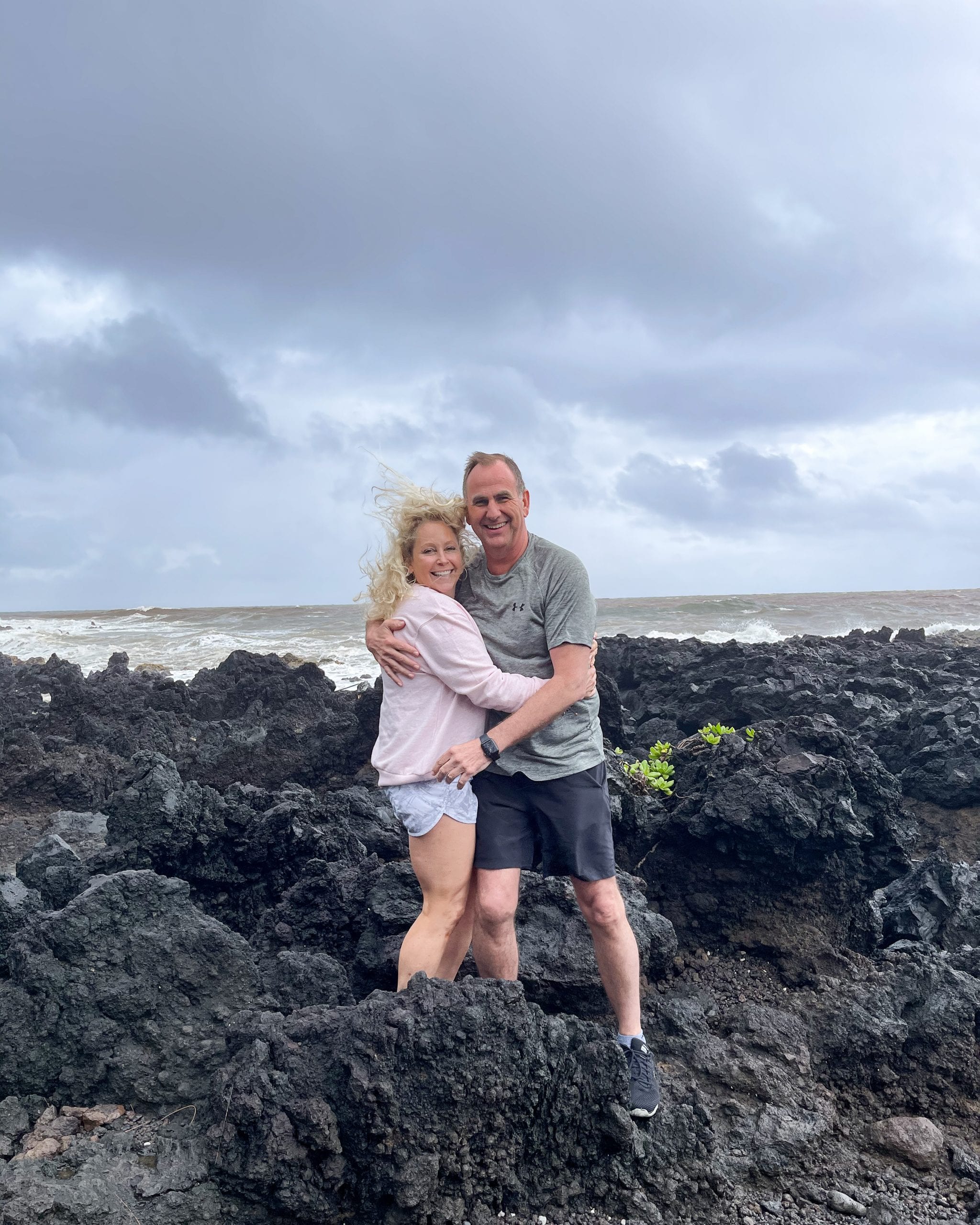 Beware of the local drivers on the Road to Hana. They are very aggressive and drive fast! The Shaka Guide suggested that you pull over and let them pass if they are going to fast for your liking.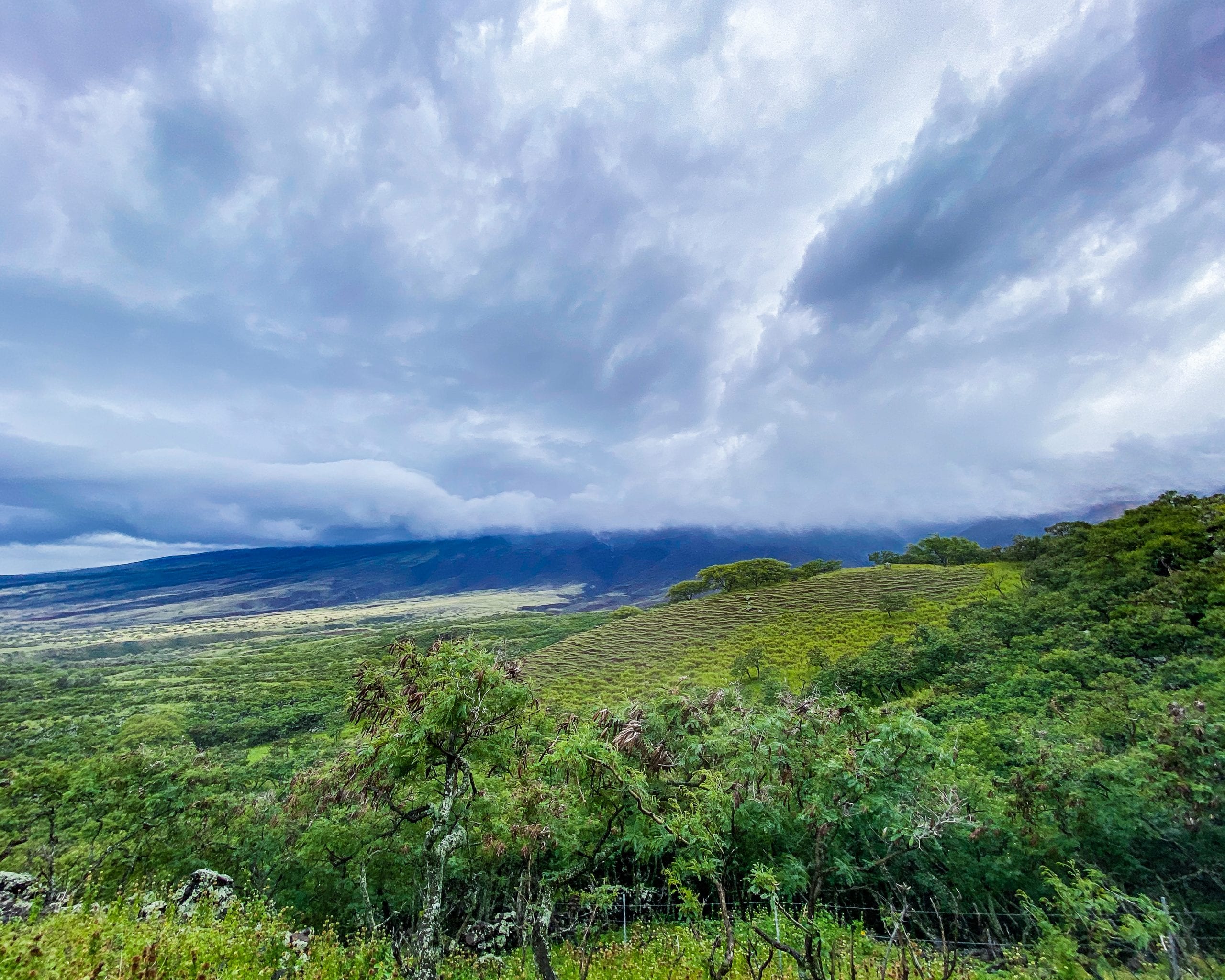 Biking Down Haleakala
We were scheduled to ride bikes down the Haleakala Volcano but due to the rains, our trip was cancelled. We will have to try that again.
Our Favorite Places to Eat
Mama's Fishhouse was extraordinary! It's one of the best meals I've ever had and the view and scenery are unparalleled. It's located right on the beach near the town of Paia. Make sure to call way ahead and get reservations as it's a very popular and famous restaurant. I had the Kona Kompachi fish and it was incredible! It was crusted with macadamia nuts and had an amazing sauce. My husband had the beef short ribs and they were also amazing. Both entrees came with these small lobster tails that were from the Tristan Islands off the coast of South Africa. I don't usually care for lobster but they were amazing. I seriously can't recommend this place enough. The service was incredible and the food is fresh and so full of flavor.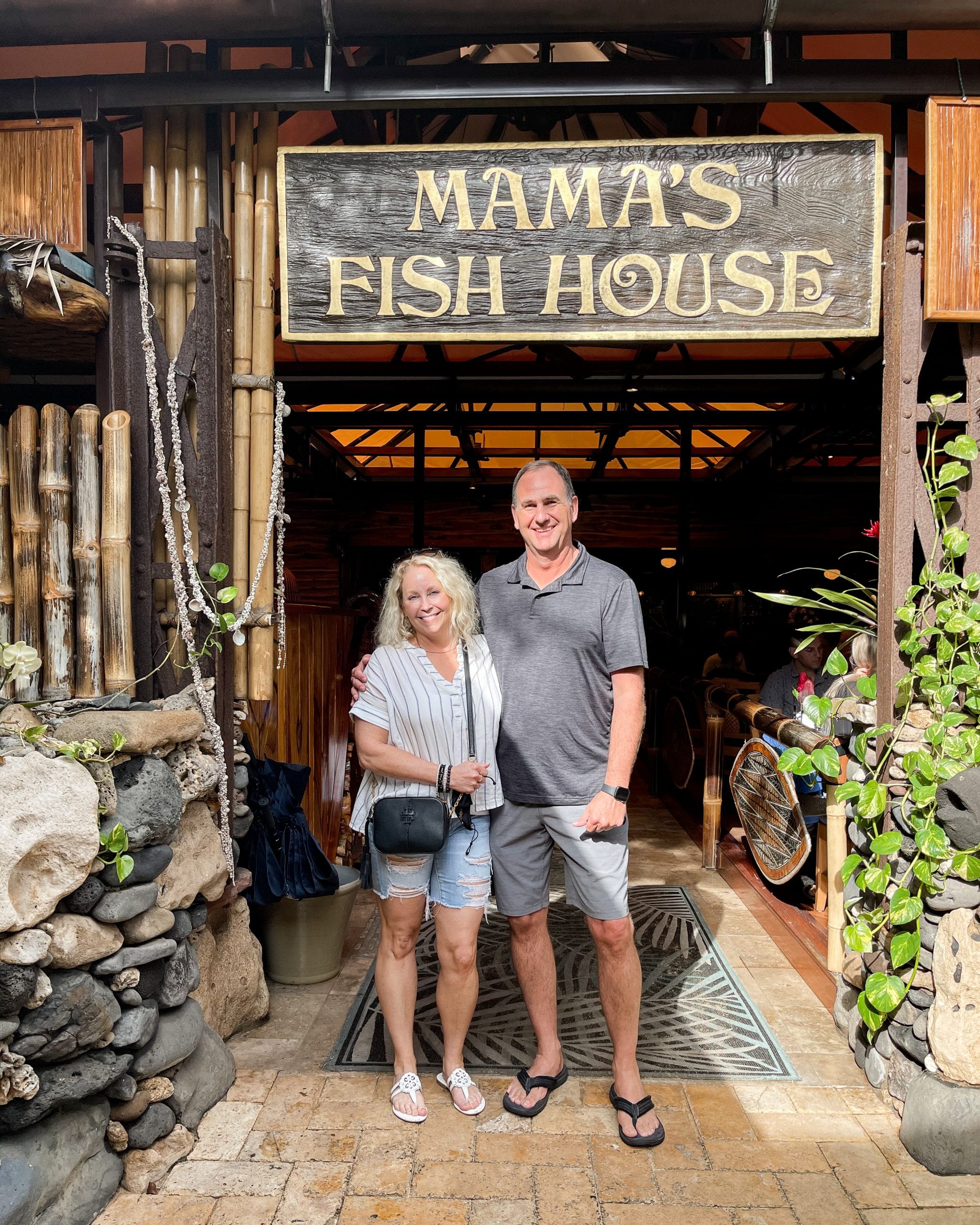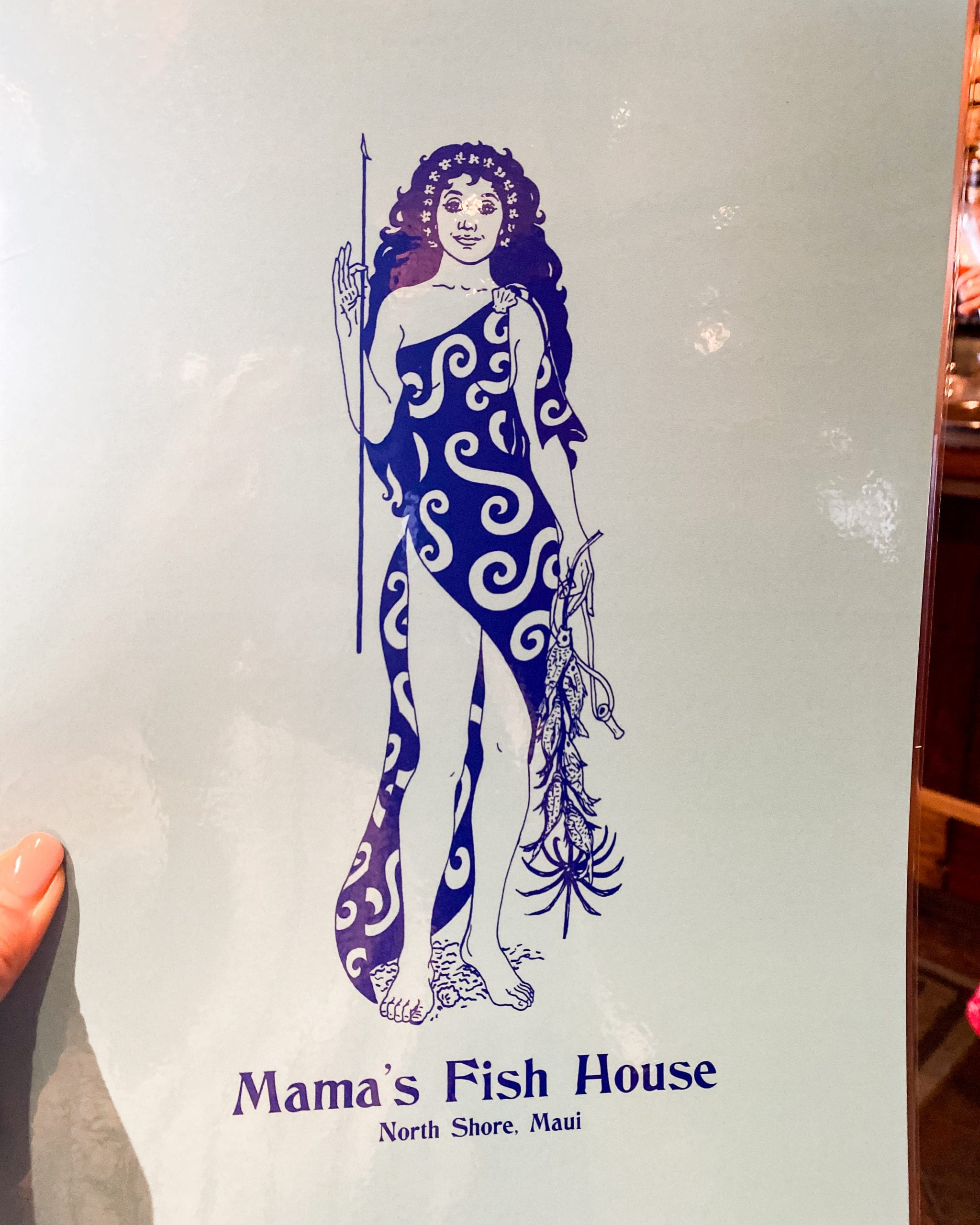 We ordered the Macadamia Nut Crab Cakes which were all crab! No fillers and were the best I've ever eaten.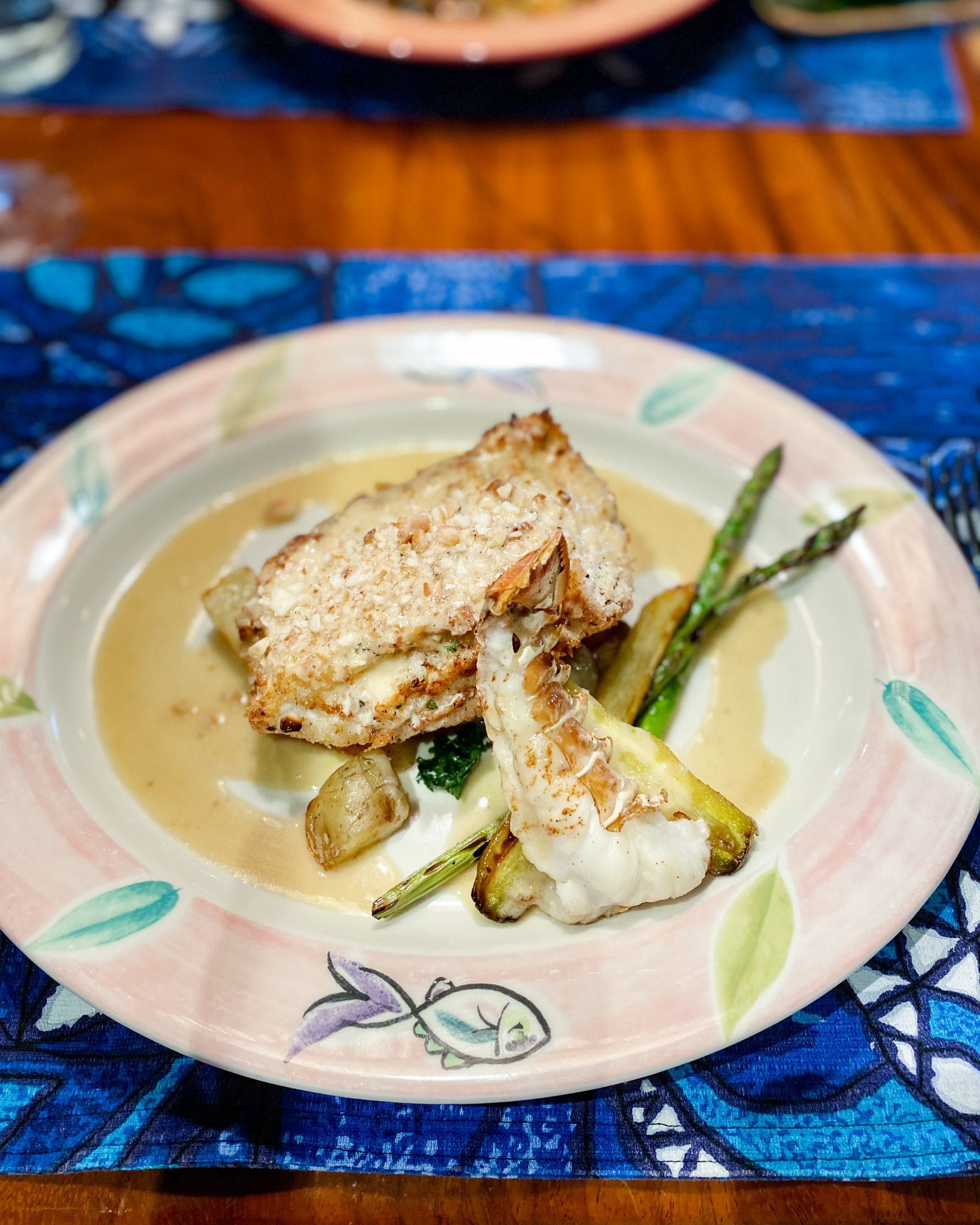 This is what I had. It's called Kona Kanpachi and stuffed with lobster and crab, baked in a macadamia nut crust. It also came with Tristan Island Lobster Tails which were amazing!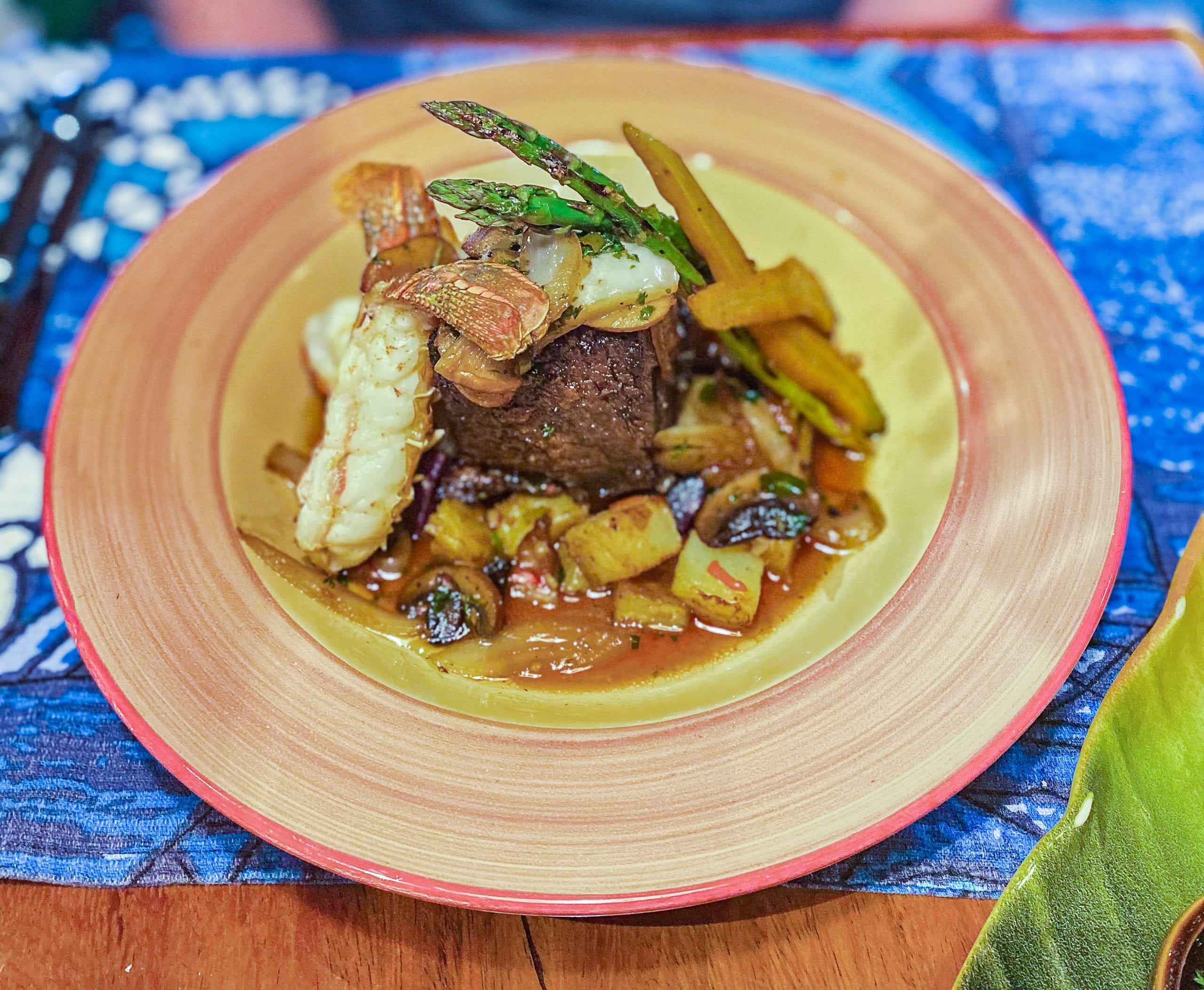 My husbands entree was the Puiehu Beef Short Rib with sautéed mushrooms. That was also amazing!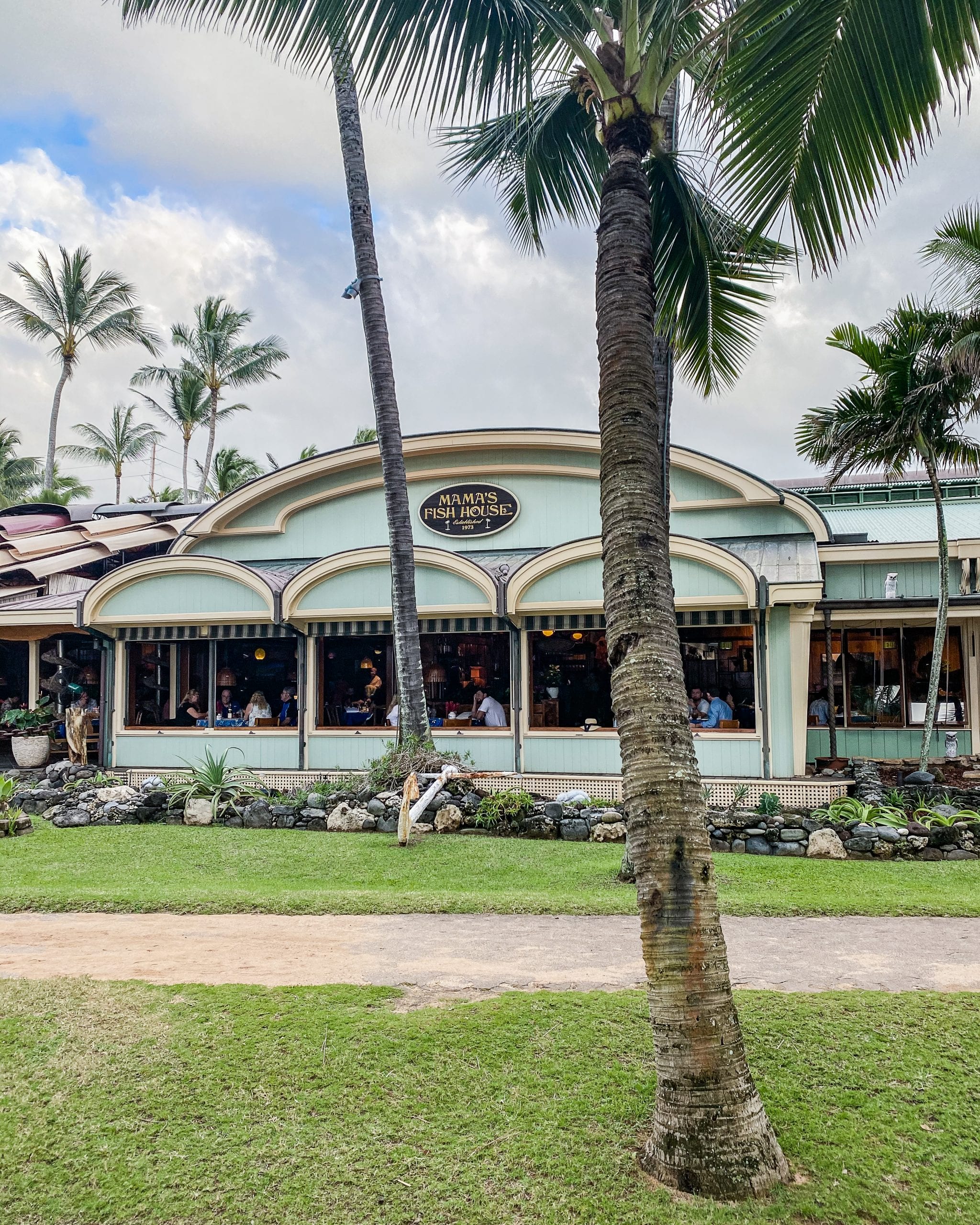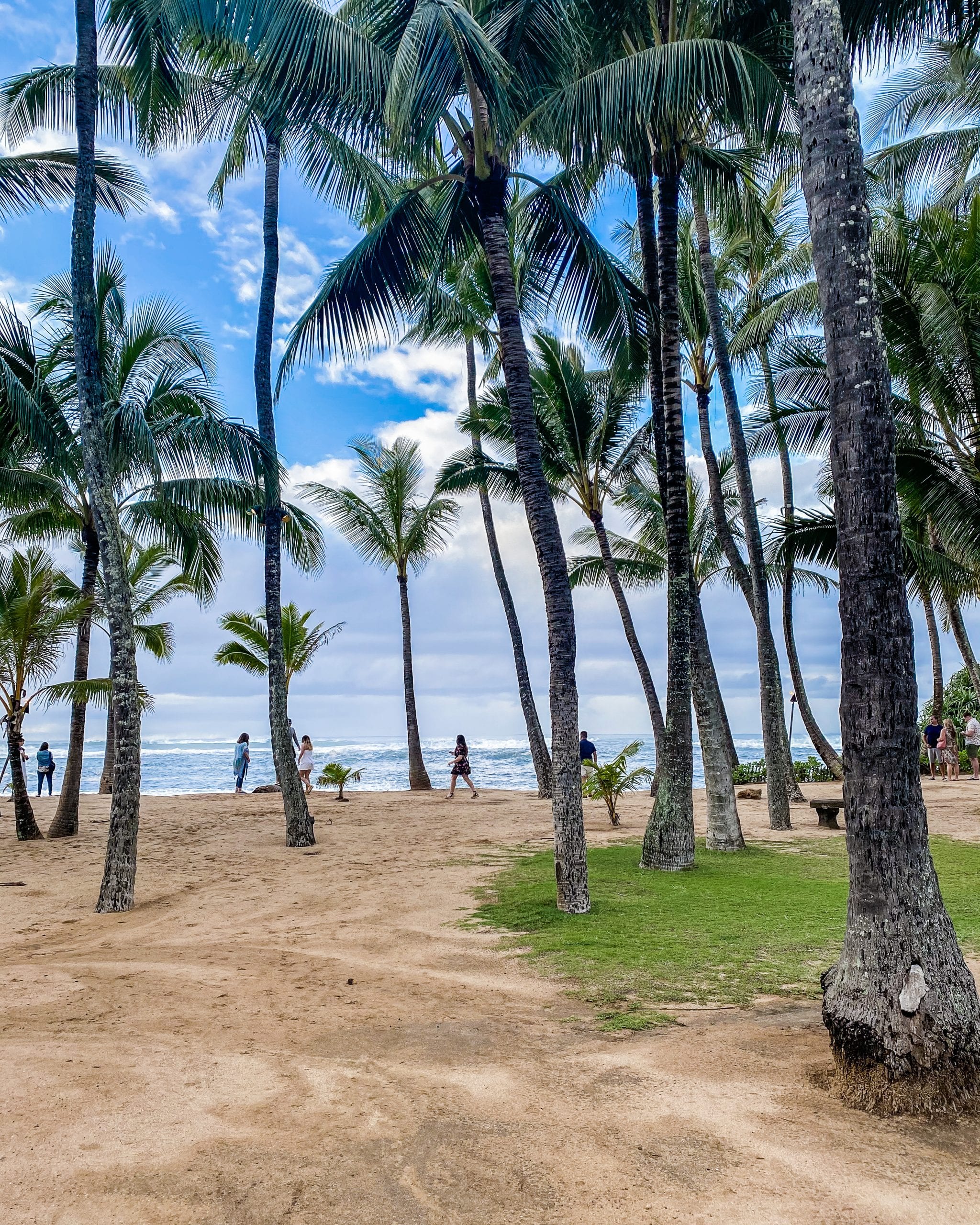 This is the view from Mamas Fish House.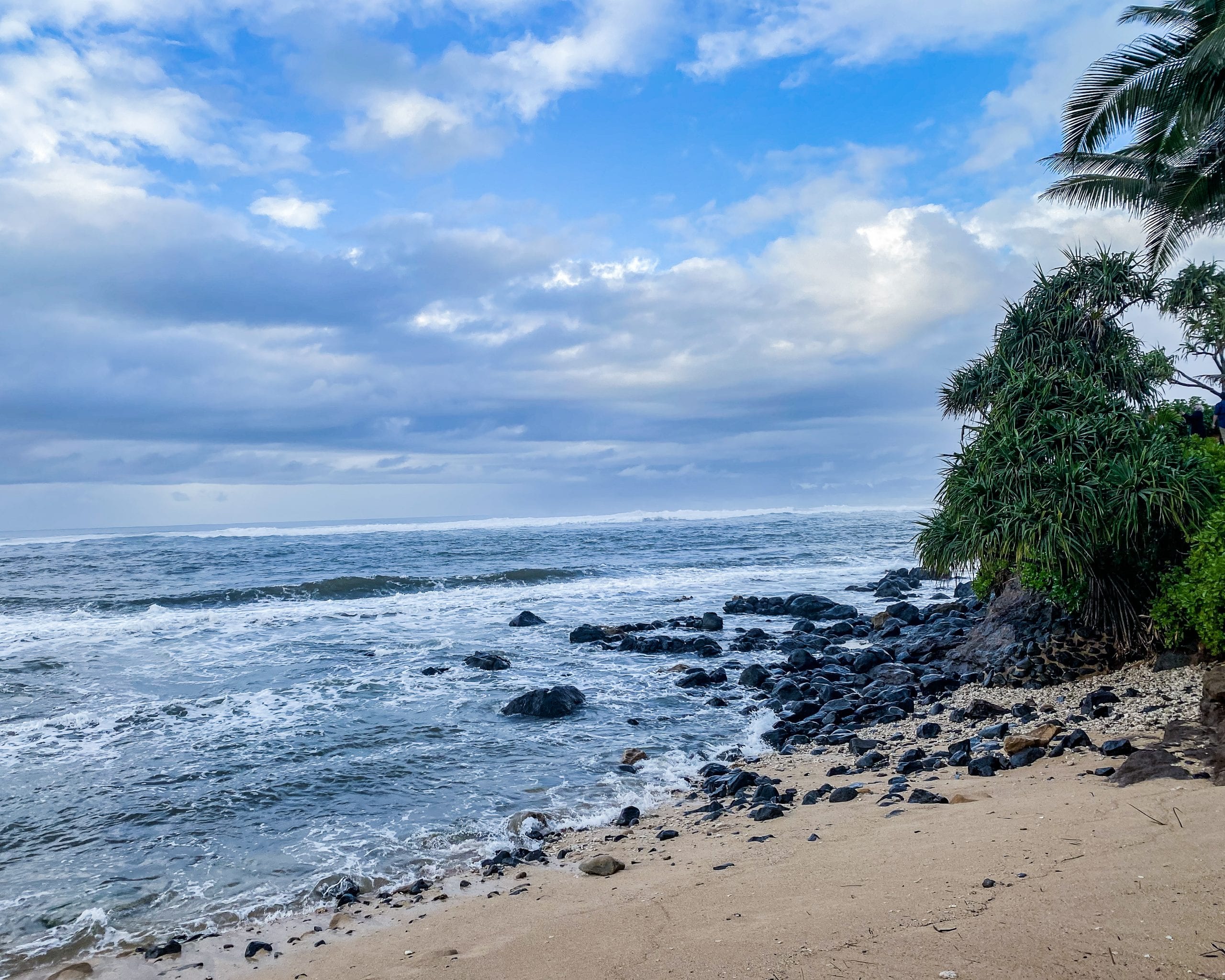 The phone number is (808) 579-8488 or you can book a table online. I linked the website above. It's located in Paia, Maui.
This was on the Road to Hana and it's amazing! They are mini loaves served warm and they also have other good food. It's outdoors and neat a beautiful rocky beach park.
Leodas Kitchen and Pie Shop in Olowalu
Manuela Malasadas 808-747-5531 Lahaina
This is a food truck near a gas station. Very good when they are open!
Island Cream Company Shaved Ice and Ice Cream
Best shaved ice, ice cream and smoothies.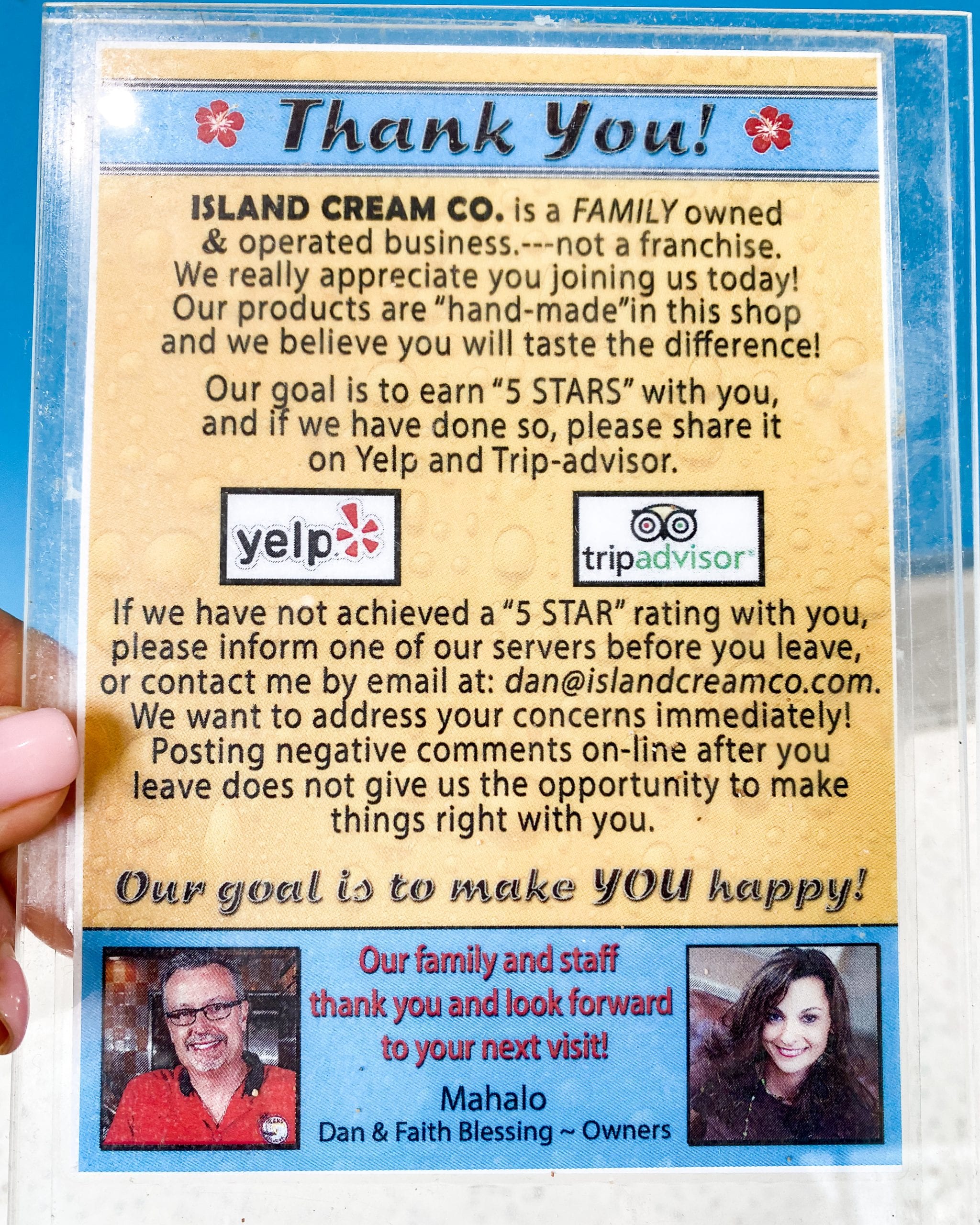 Here's some other places we went to that were also good!
Ulani's Hawaiian Shaved Ice Lahaina and multiple locations.
Waikiki Brewing Company Lahaina
Kimo's in LaHaina
Wailuku

Tin Roof
: Great place to pick up a delicious lunch box for the flight home
Tasty Crust Diner: Great old school diner for breakfast and pancakes – like walking back in time 1770 Mill St, Wailuku, HI 96793
Four Sisters: Cute little place with portugues bake goods – especially the cheese rolls
1968 E Vineyard St, Wailuku, HI 96793

Maui's Dee-Lites for home-made local snacks 322 N Market St, Wailuku, HI 96793
Hana
Thai Food By Pranee: had lunch here and food was good 5050 Uakea Rd, Hana, HI 96713
Makawao
T. Komoda Store and Bakery – The same family has been serving classic donuts since the early 1900s, and their no-frills shop still looks pretty much the same as it did back then.
3674 Baldwin Ave, Makawao, HI 96768
Haliimaile
Wailea

Ka'Ana Kitchen
at the Andaz: We ate dinner here several years ago and the food was really good. They also do a good breakfast and you can walk there from the Grand Wailea
Monkeypod Kitchen
: haven't eaten here but hear it's good however it might be closed due to COVID
Kihei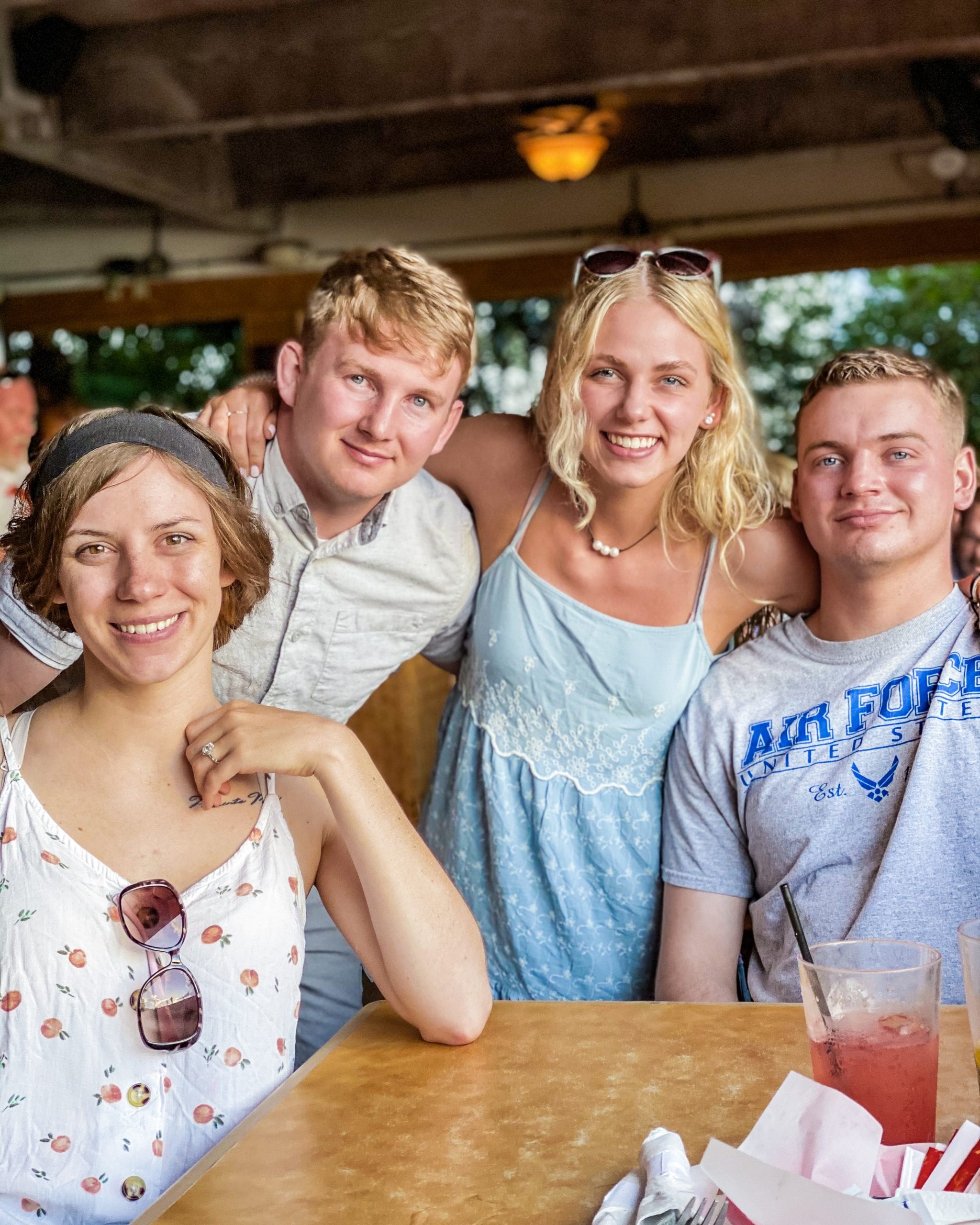 OTHER THINGS TO DO IN MAUI
If you want to get a guide book, I recommend
Maui Revealed
– we've used them on all the islands we've visited and they are packed with great info – especially on beaches and outdoor activities.
Snorkeling Molokini
Tom's Barefoot Tours and went on the morning boat with with Lana Kai
Kayaking with whale watching and snorkeling with turtles at Turtle Town in Makena

Bamboo Forest and Waterfall Hike
Easy hike and well worth going to the end where the waterfall is
'Iao Valley State Park is also nice for a short hike
Driving the loop around West Maui was fun and picturesque and there are some good attractions like Nakalele Blowhole as well as some hiking trails and banana bread stands.
And here is a
link
to a bunch of hikes you can do.
Here is the link to register with the state of Hawaii for
Covid
I hope you enjoyed this post and found it helpful for what to do when in Maui!
XOXO,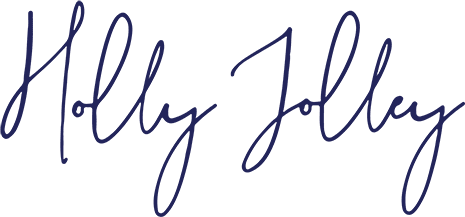 PIN THIS FOR LATER: