Transitional + French Country Master Bedroom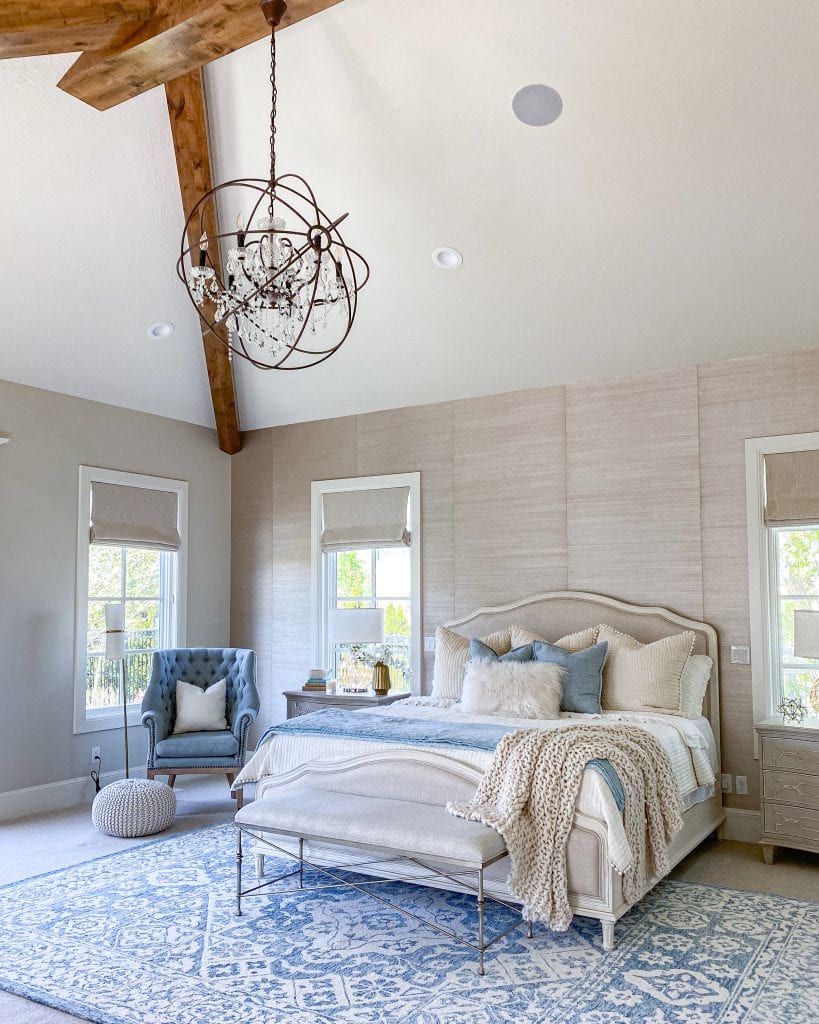 Transitional + French Country Master Bedroom
Every Spring I like to do a little update to our master bedroom so I set out to create a transitional + french country master bedroom vibe. I love the new updates to our bedroom in the Highland house and how simple it was to give it a fresh look. The main color in the bedroom before was a sea salt blue and I wanted to change it to more of a french blue color.
Here is the before: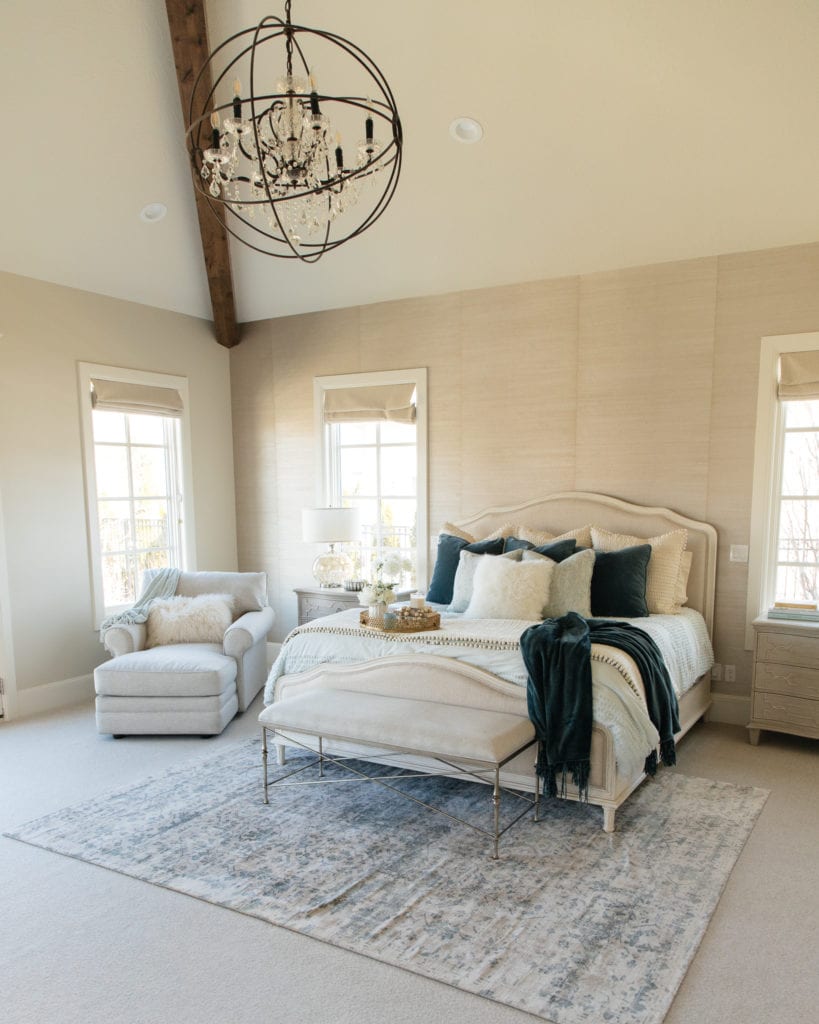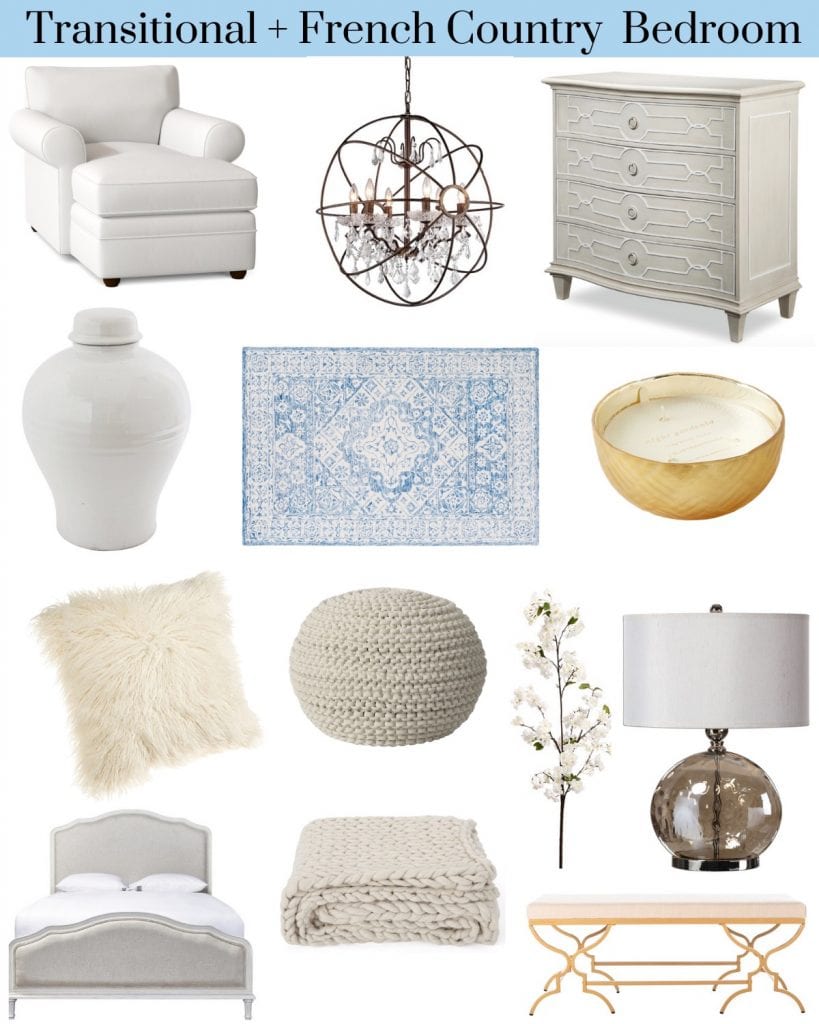 Here is the after: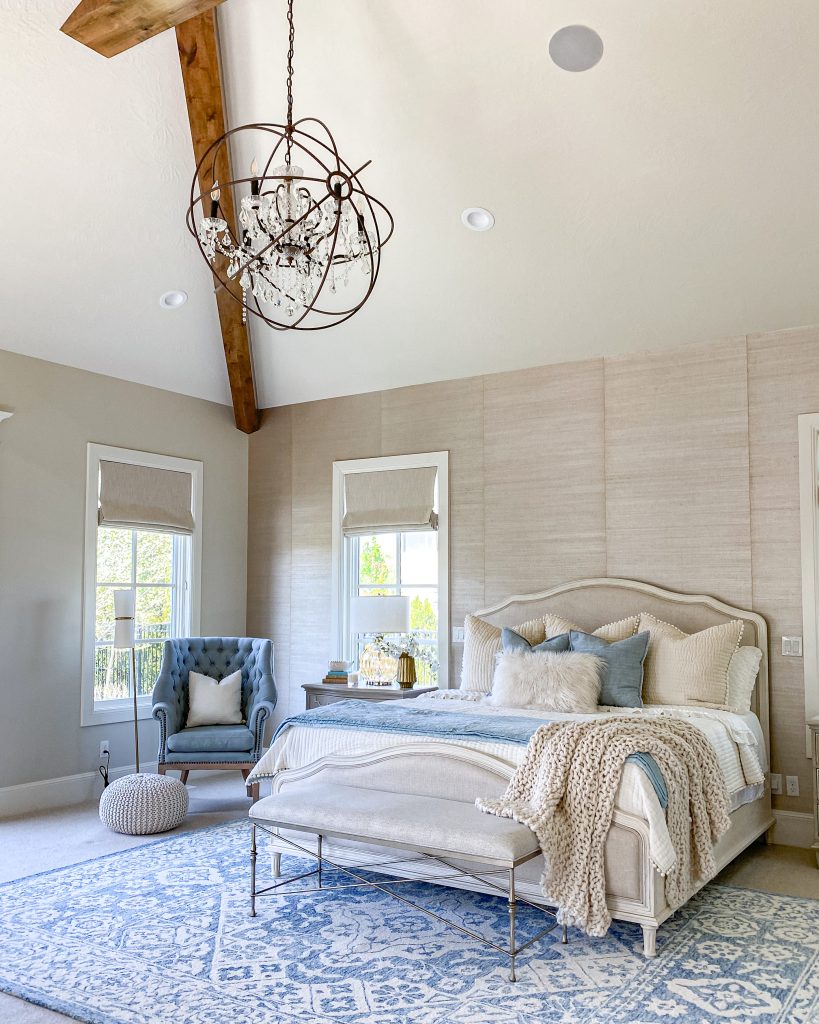 I wanted a rug that was a little bigger. This size is a 9′ x 13′ which is the perfect size for my master bedroom.
Boutique Rug: Devine Area Rug 9′ x 13″
Use my code HOLLYJ55 for site wide 55% off plus another 5% for a total of 60% off!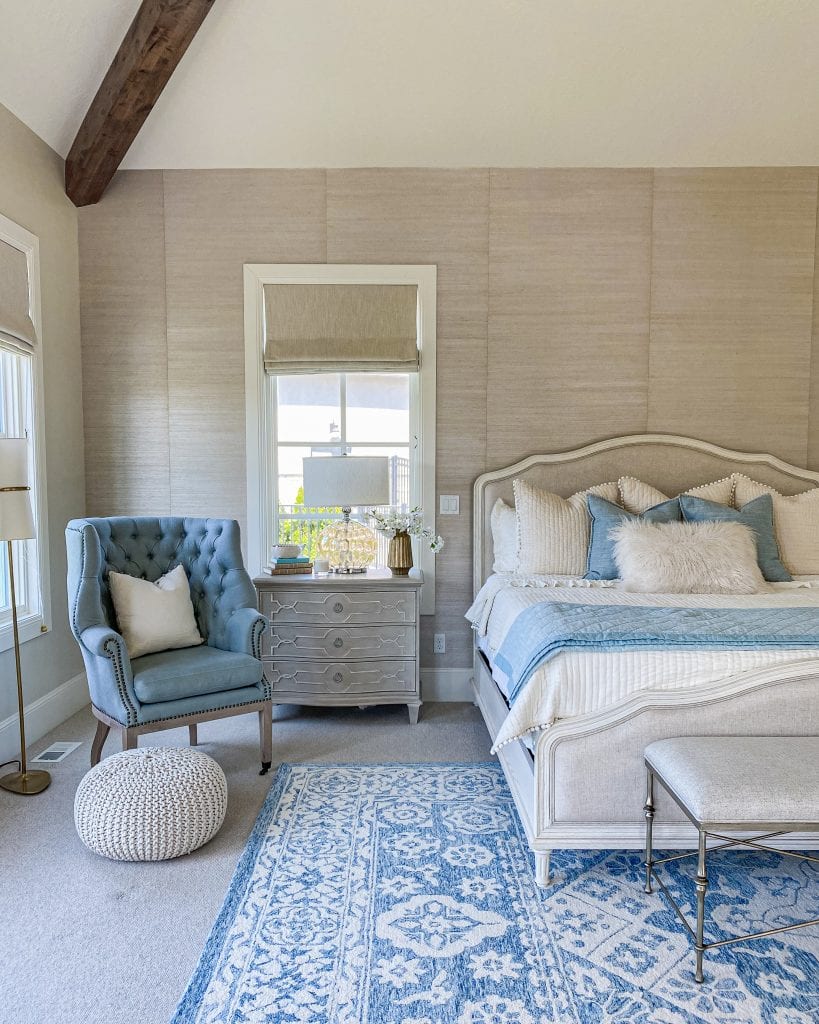 The Rug
An area rug can make a big statement and transform a room. It adds color and texture and instantly warms up any space. The standard rug for placing a rug under the bed is three feet from the end of the bed. Depending on the size and shape of your bedroom, you can place the rug vertically or horizontally but I prefer horizontal with the shape of my room.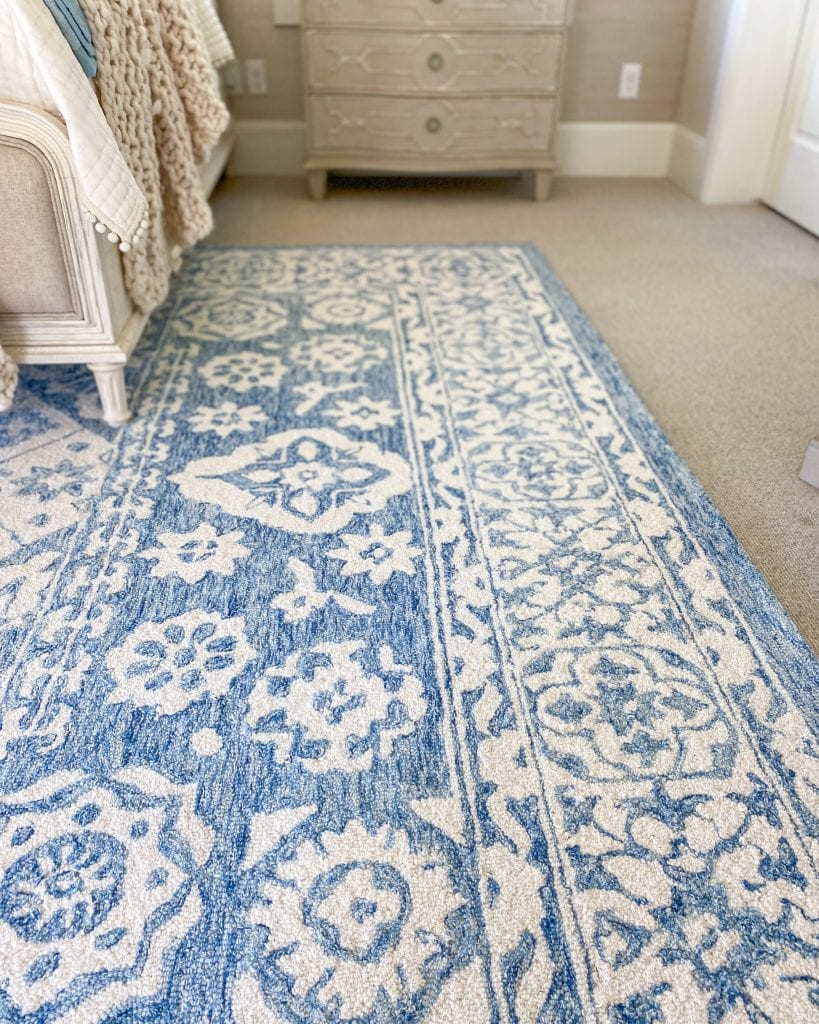 I love the quality and thickness of the rug. This is my first time using a Boutique Rug and I'm so impressed with the quality and price. This is an over-sized rug which is usually a lot more expensive but this was priced extremely well.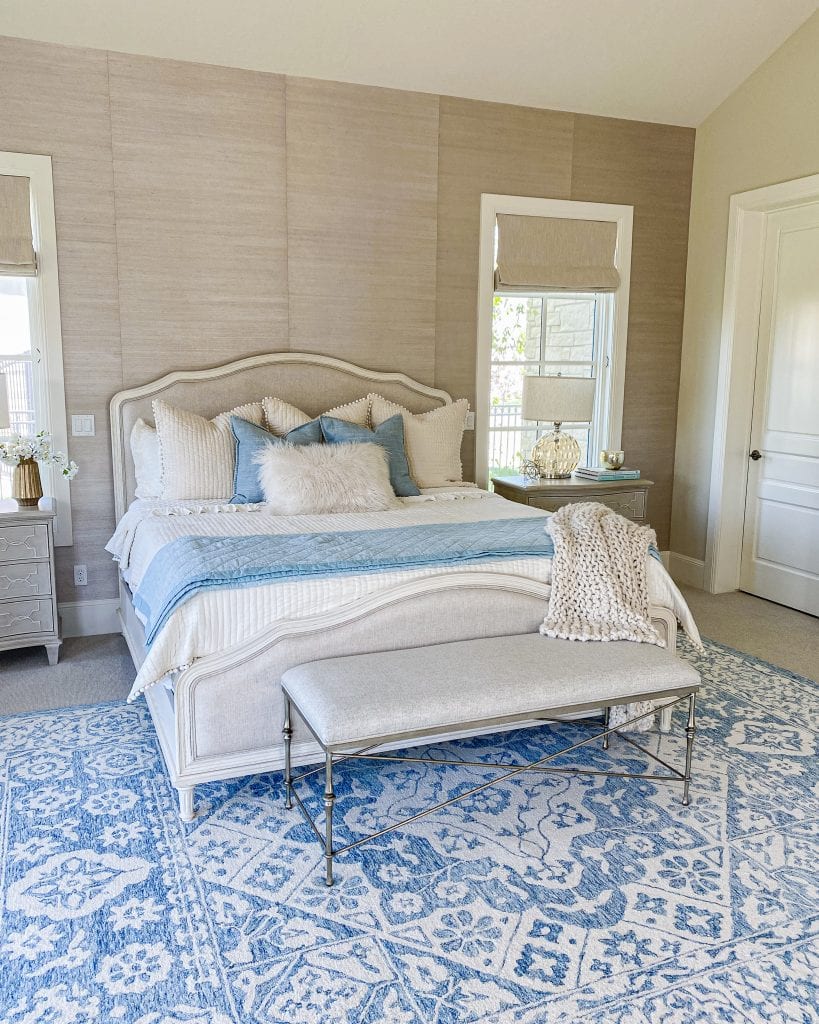 Update Your Bedding
Another inexpensive way to update and refresh any bedroom is to update the bedding. I have collected a lot of bedding over time and I reuse the bedding for different rooms in my home. The only thing I bought that was new was the blue blanket at the end of the bed. I had purchased this awhile ago and had never used it. When I pulled it out of the linen closet, I found that it matched the new rug perfectly.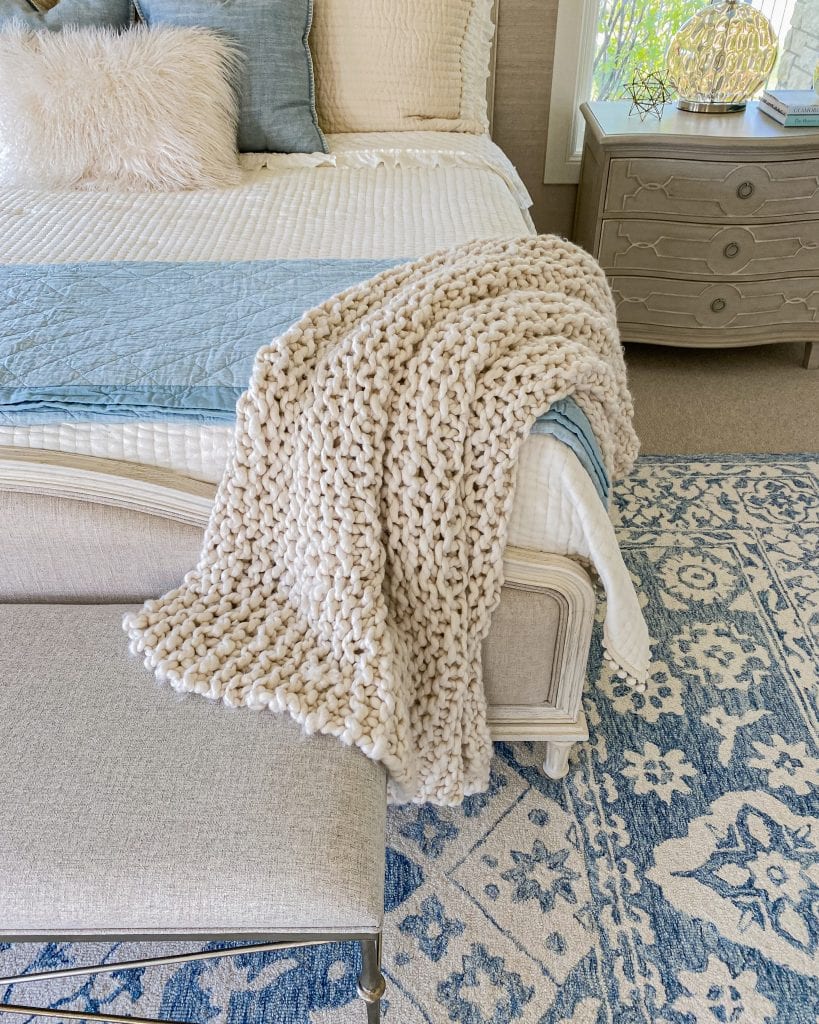 I decided to keep the rest of the bedding neutral by using an ivory colored blanket I had bought last season that is reversible. I flipped it over to the ivory side and added a second ivory blanket underneath it that had a ruffled edge. You can see in my above, before photo, how I used the ivory blanket at the end of the bed in last years decor.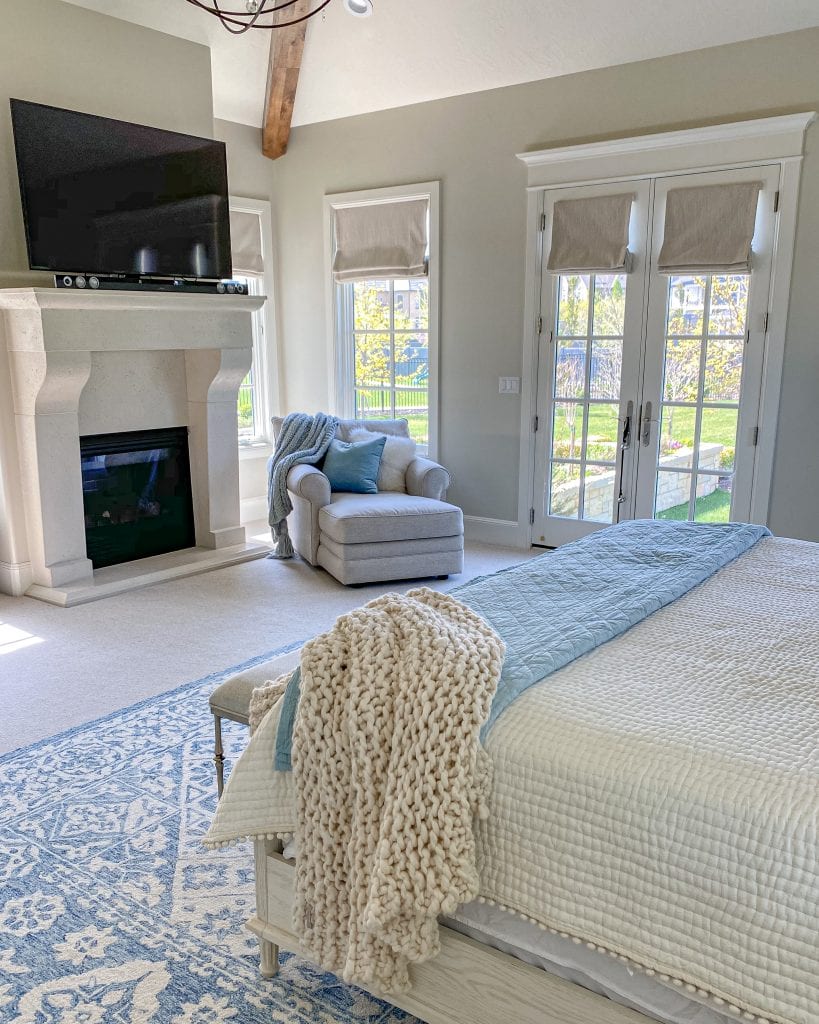 I changed out my darker throw blanket with this beautiful knitted throw and swapped out all the throw pillows too. The euro shams match the top blanket and the pillow shams match the ruffled under blanket which were a Homegoods find.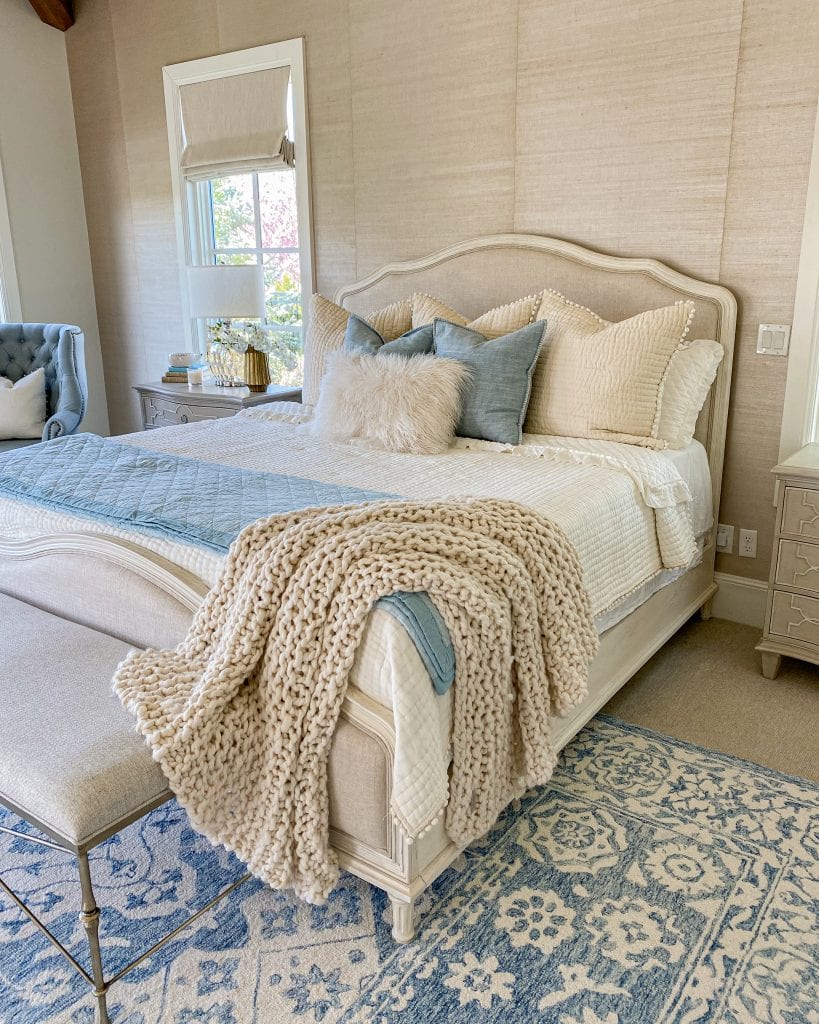 Update Accessories and Flowers
To freshen up the room, I added new spring faux flowers in a vases and added some new books and candles. I like to keep it simple in my room and I don't like a lot of clutter. I think of it as less items I have to dust!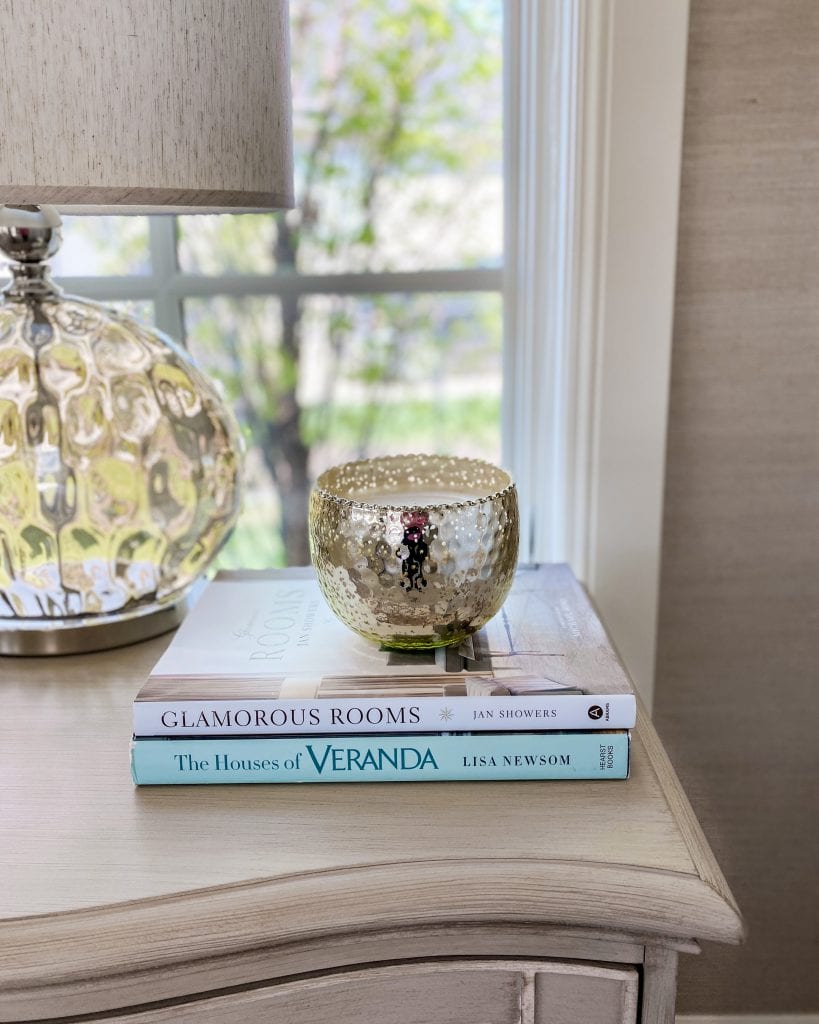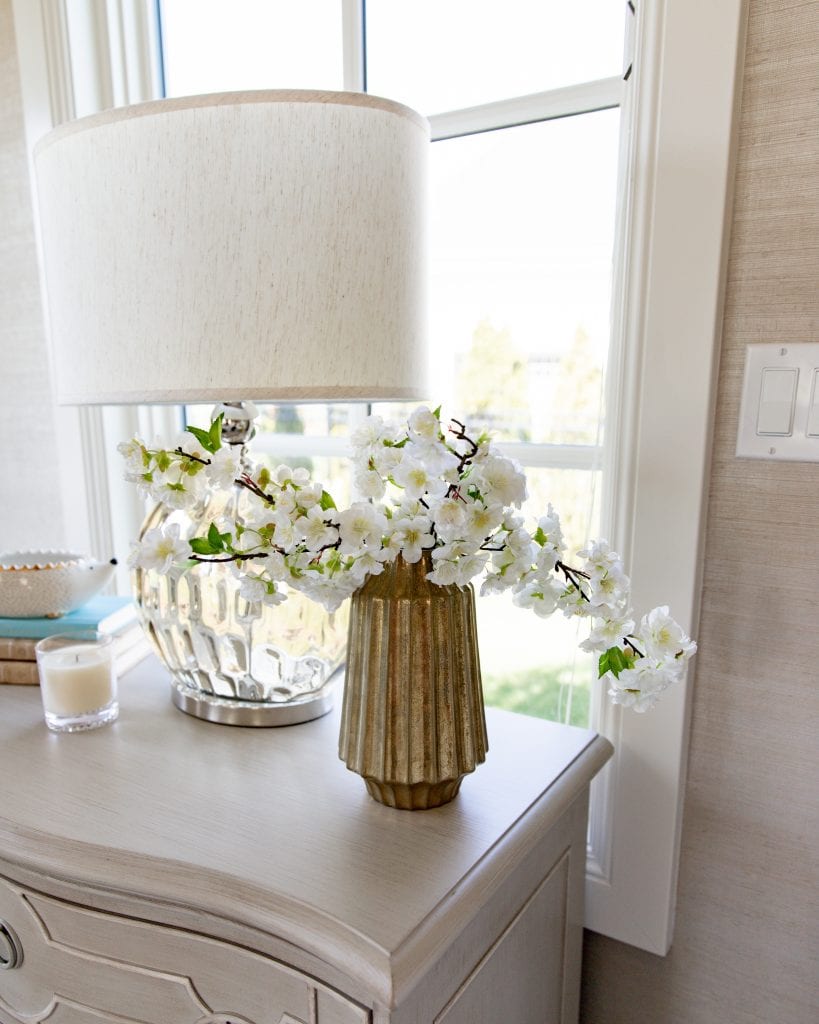 New Artwork
I had purchased this artwork awhile back for my room and finally convinced my husband to help me hang it up! It's a lot larger than what I had there before and I like the bright and bold colors. I'm not sure it goes with the new colors and bedding but I don't dare tell my husband that now! It might be staying up for awhile until I can ask him to change it back to the old artwork.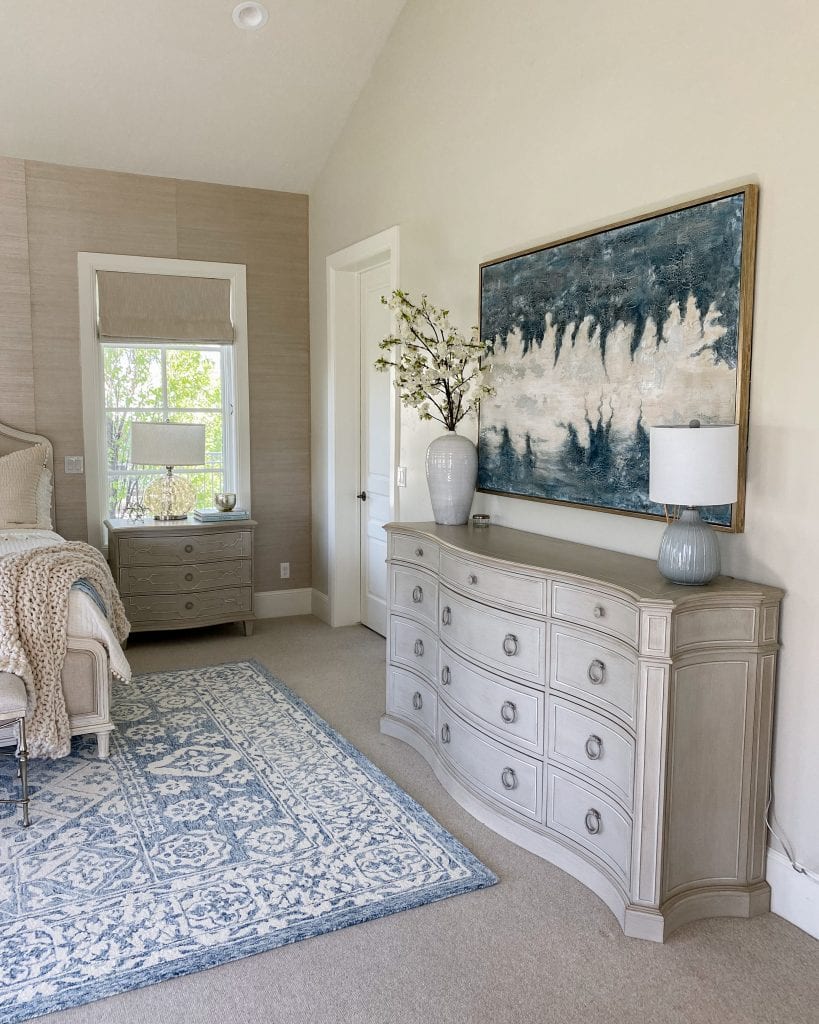 Rearrange Your Furniture
Another way to refresh, repurpose, and reuse your existing furniture is to rearrange it! I swapped spaces with the french blue chair and the chaise lounge chair to change it up.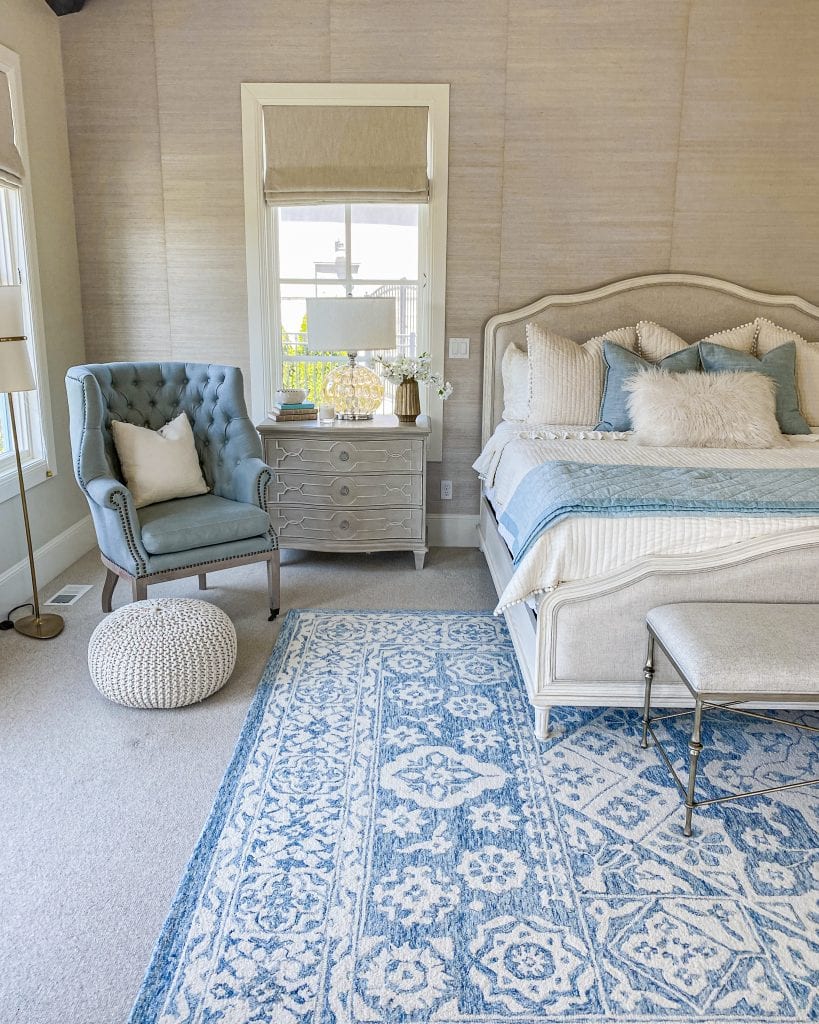 I also swapped the light and added a little pouffe!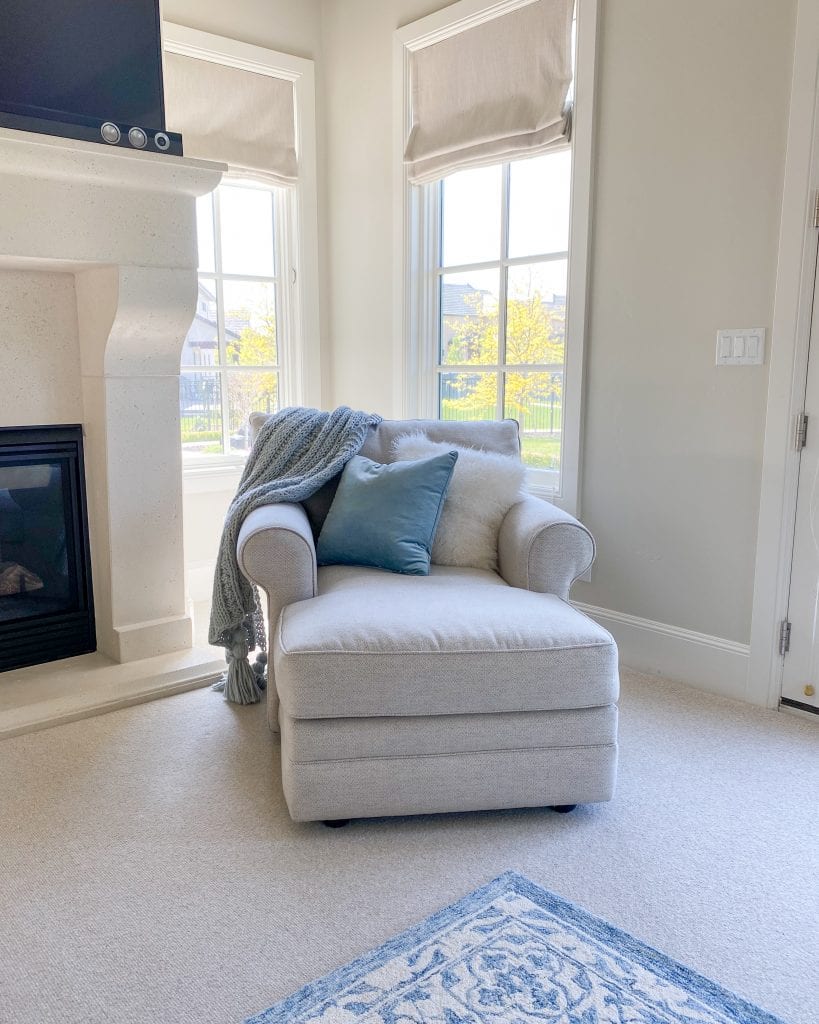 Freshening up your room every springtime with these simple changes and is an affordable way to make your room feel fresh and new. I usually do a deep cleaning of my room during this time of year too. I shared that in the post here: Refreshing My Master Bedroom for Spring.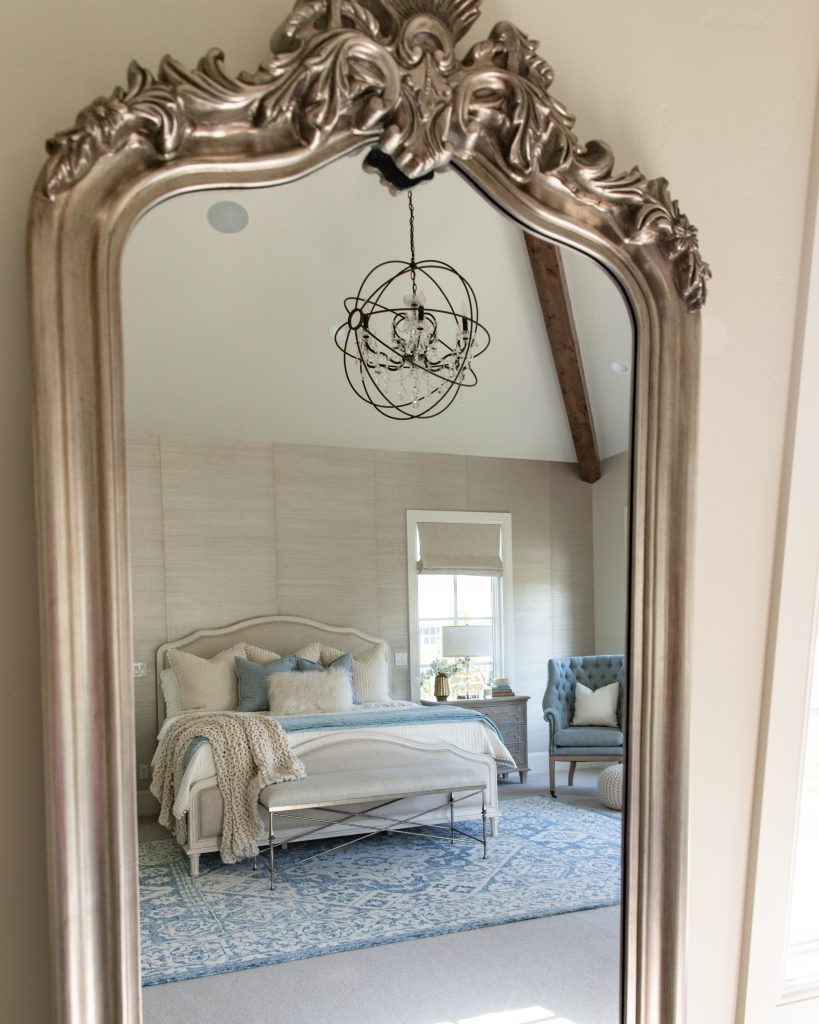 I love the reflection of the bed in the mirror!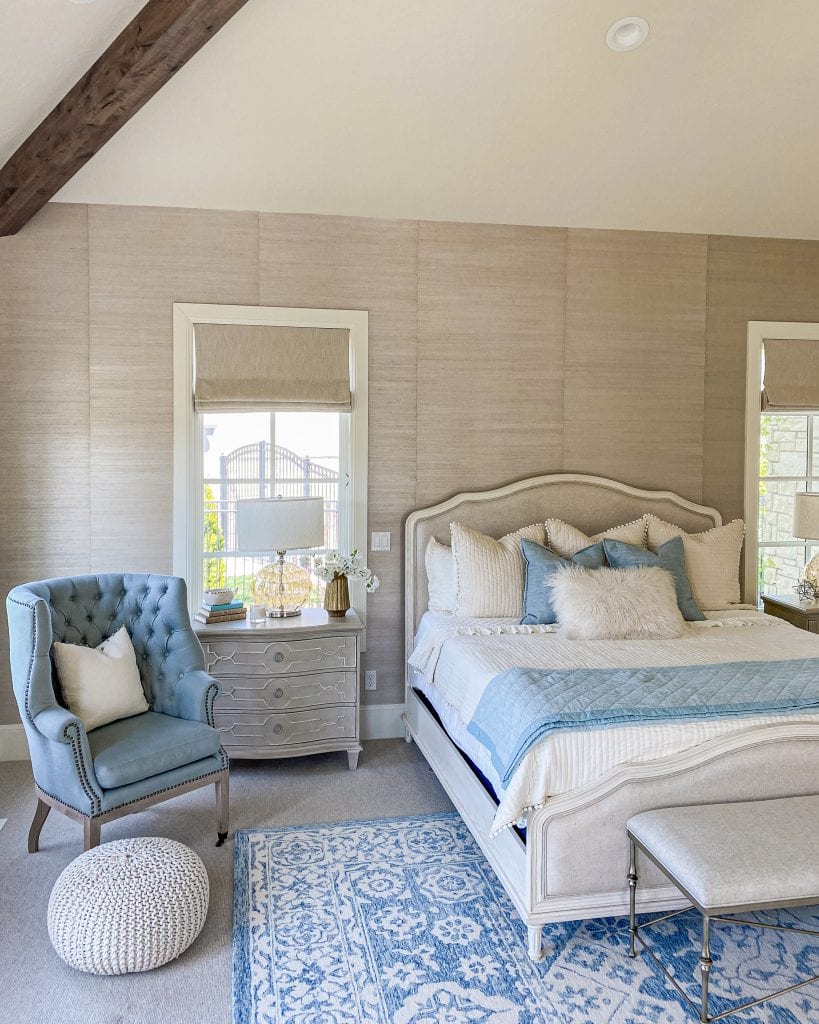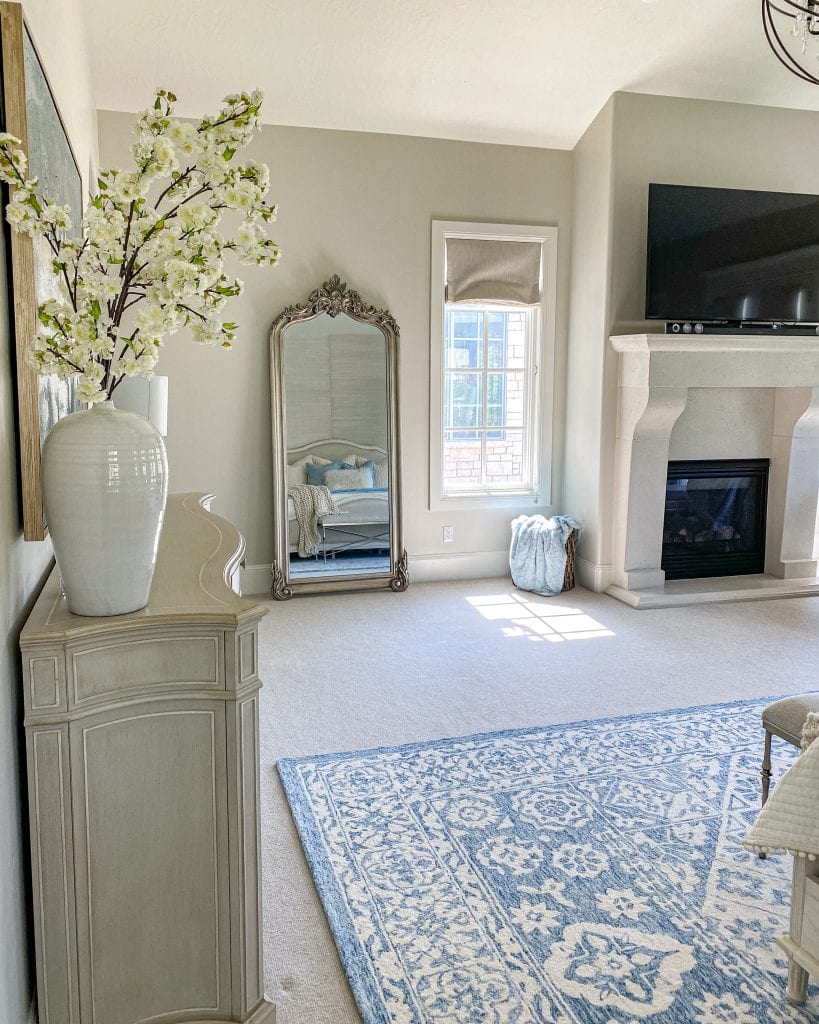 I'm still undecided if I should hang the mirror of leave it.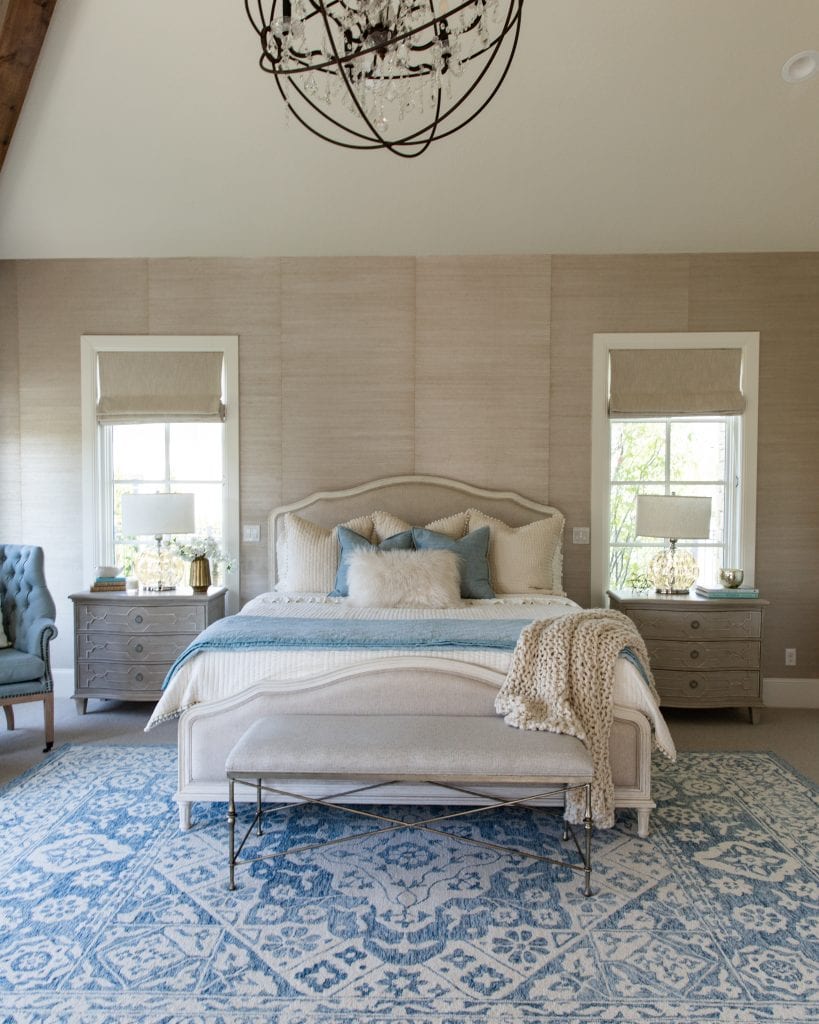 The pattern on the rug is so beautiful!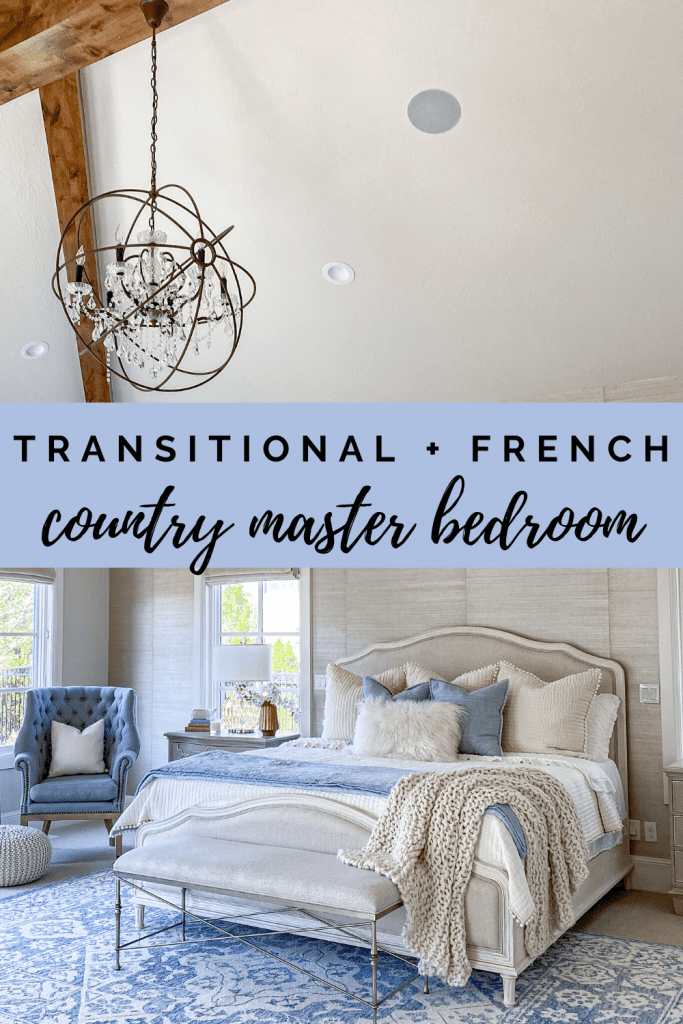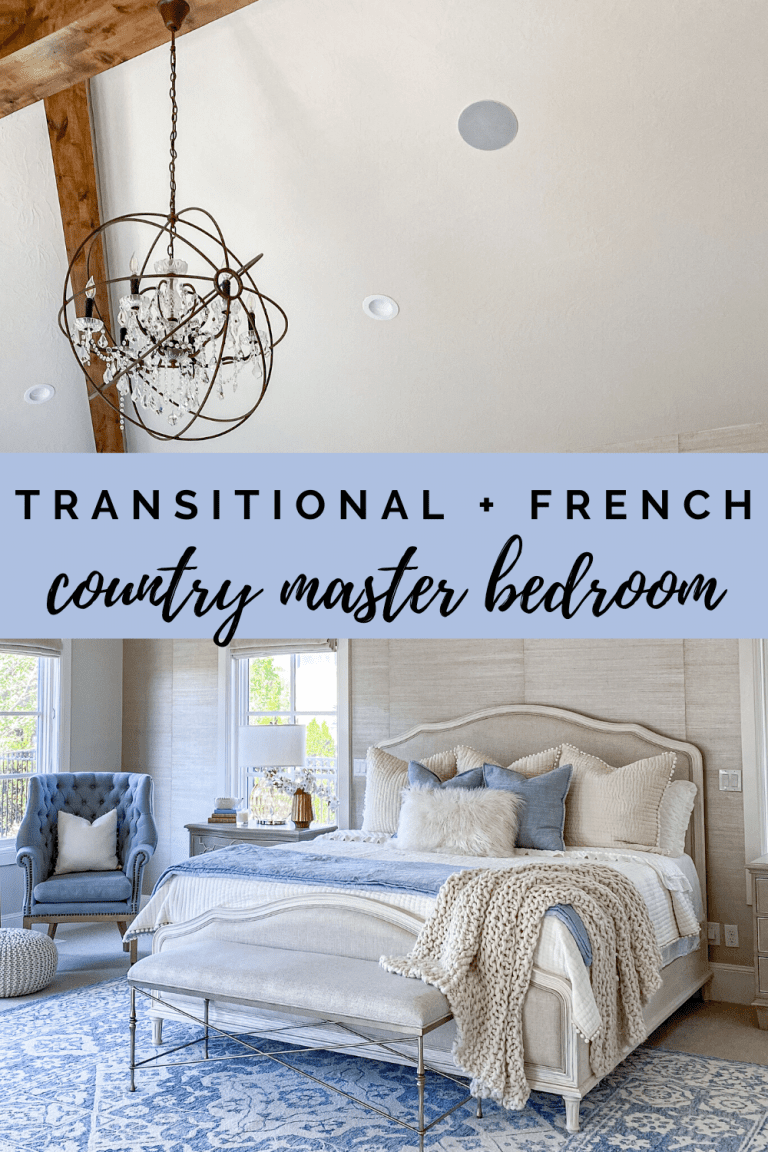 Thanks so much for stopping by! I hope you enjoyed reading this post! Please feel free to subscribe to my blog so you don't miss any of my posts!
XOXO,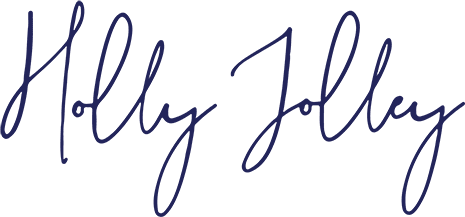 Sources:
Pompom Quilt/Shams: Ballard Designs
The nightstands and dresser were discontinued a few years ago, so sorry!
Boutique Rug: Devine Area Rug 9′ x 13″
Use my code HOLLYJ55 for site wide 55% off plus another 5% for a total of 60% off!
The bench is discontinued but I've linked a similar one below.
The chaise lounge chair fabric is Nobletex Platinum. Chair linked below.
Here's another option for a chair.