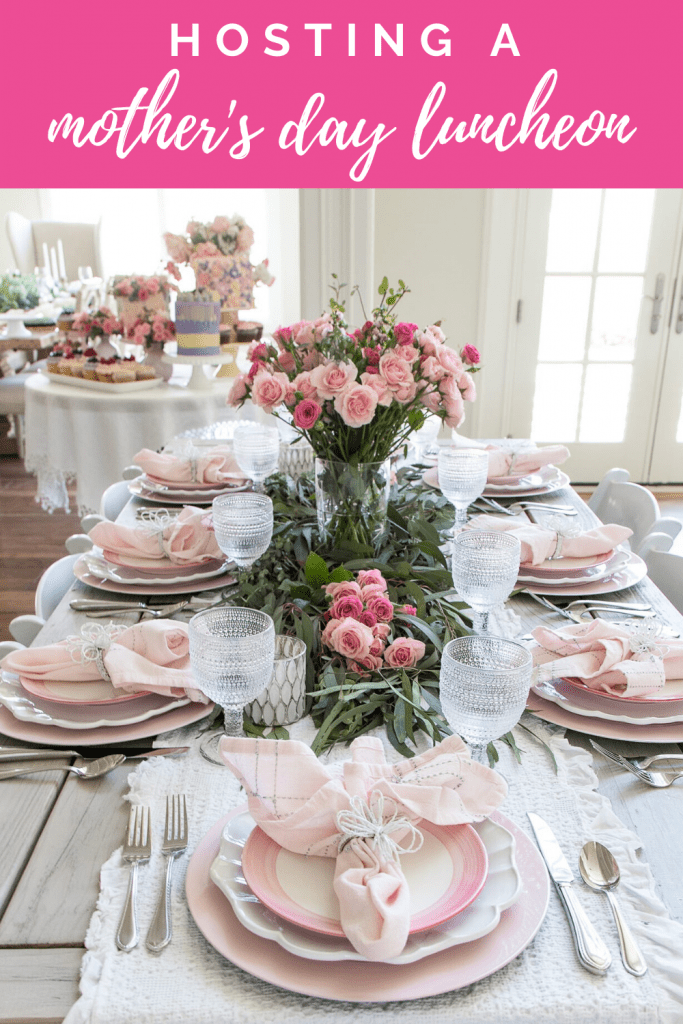 Hosting a Mother's Day Luncheon is a great way to honor and show our love to the mothers and women who make our world a better place.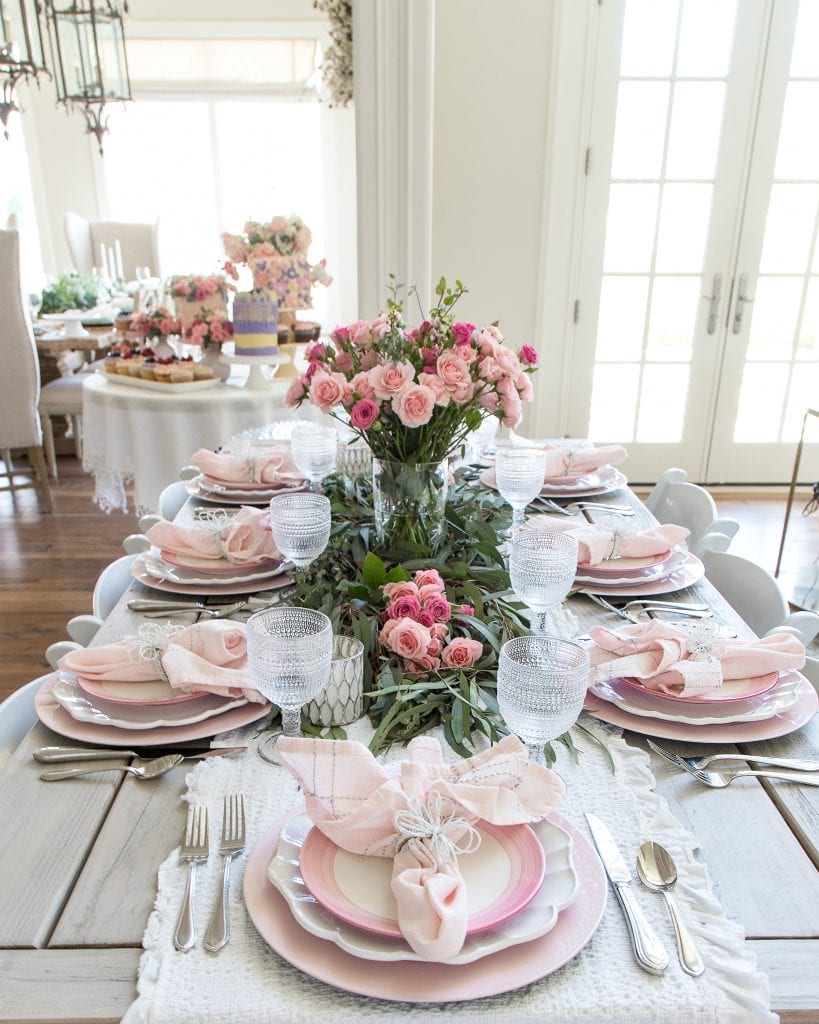 I wanted to gather the women in my life who have inspired or uplifted me and what better way to do that then hosting a Mother's Day luncheon.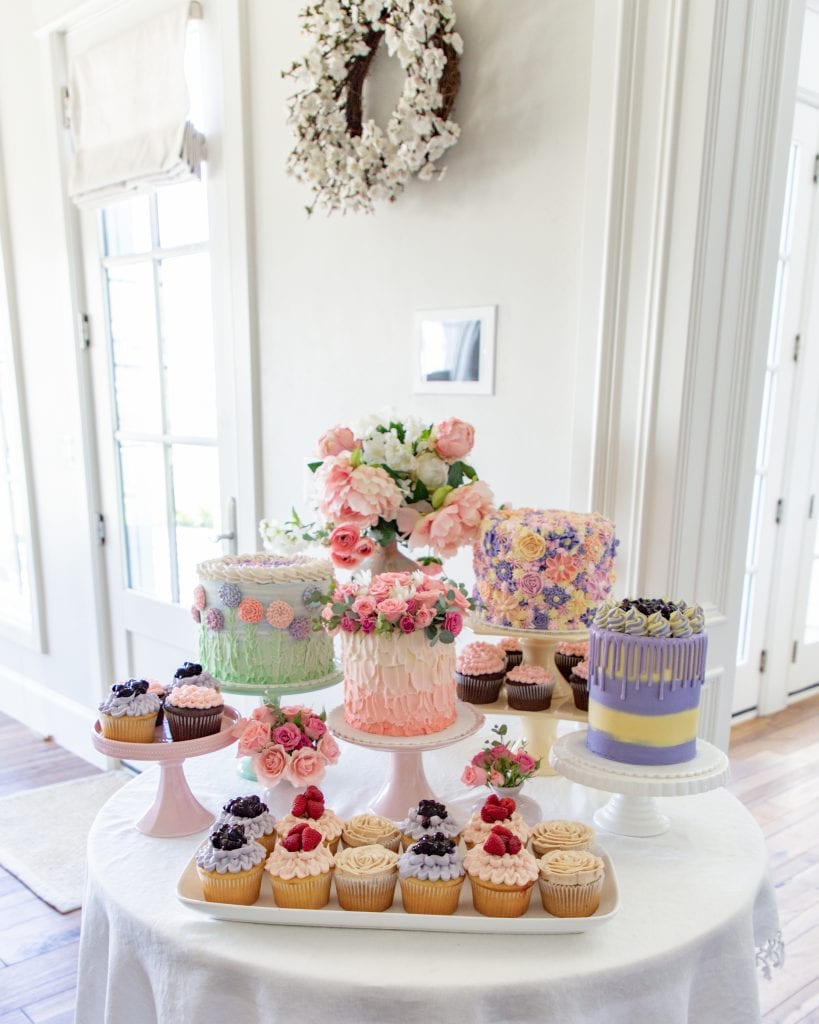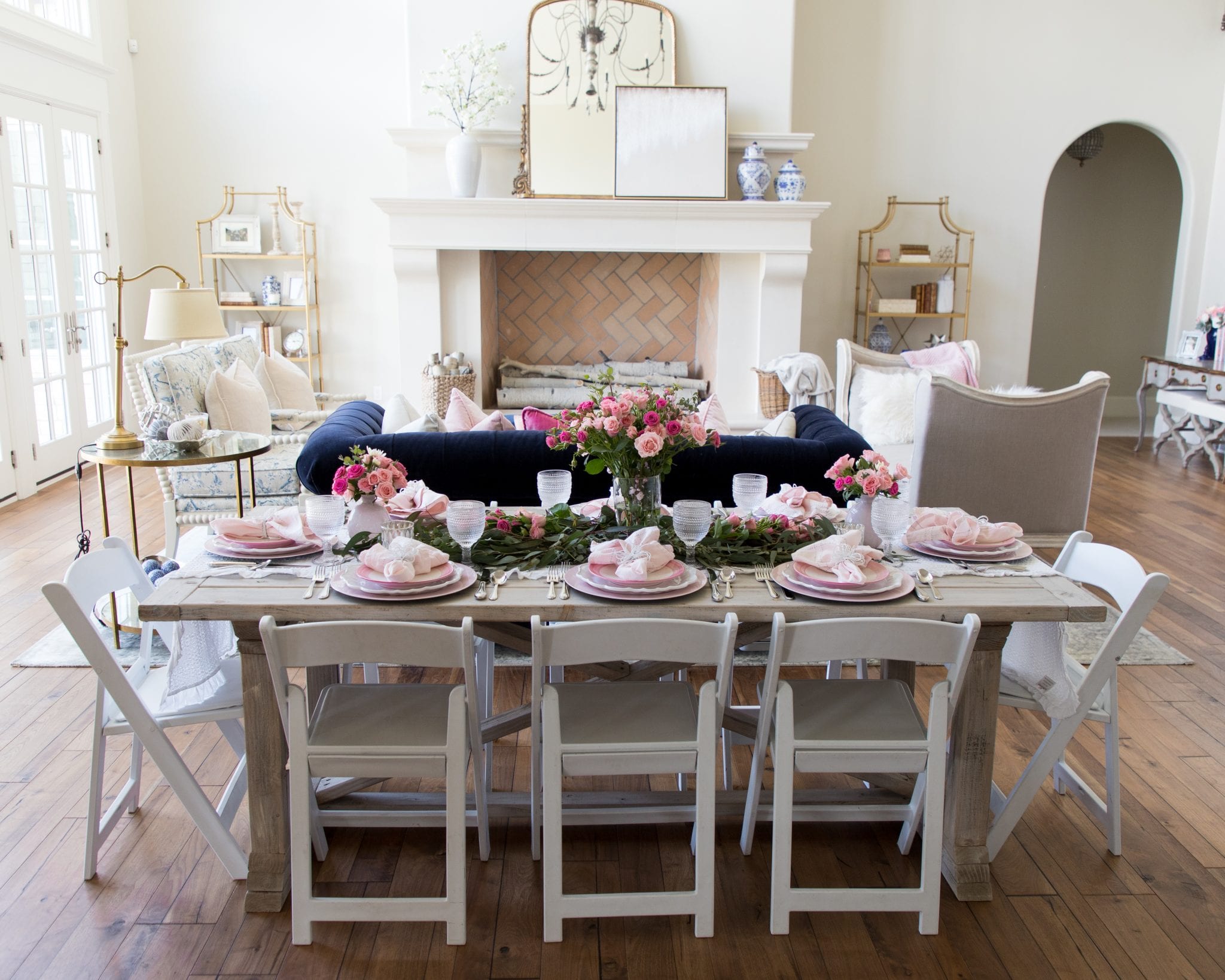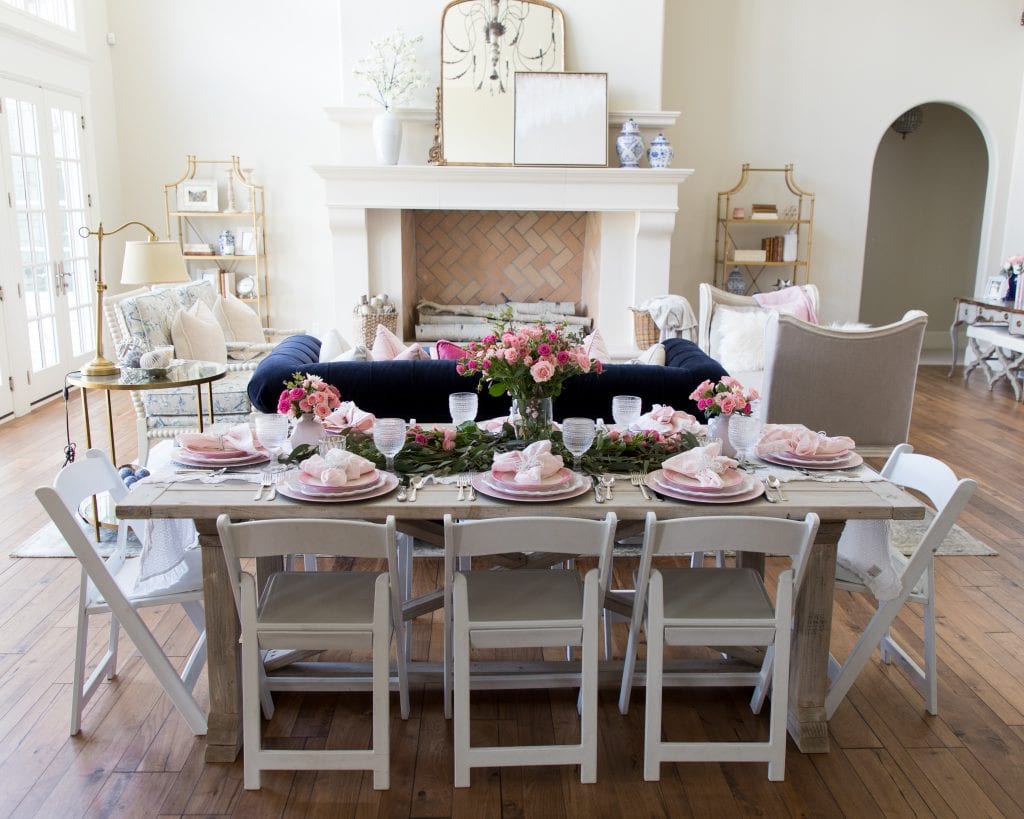 For the decorations, I went with a pastel color palette and set three different tables and a separate dessert table.
The Pink and White Table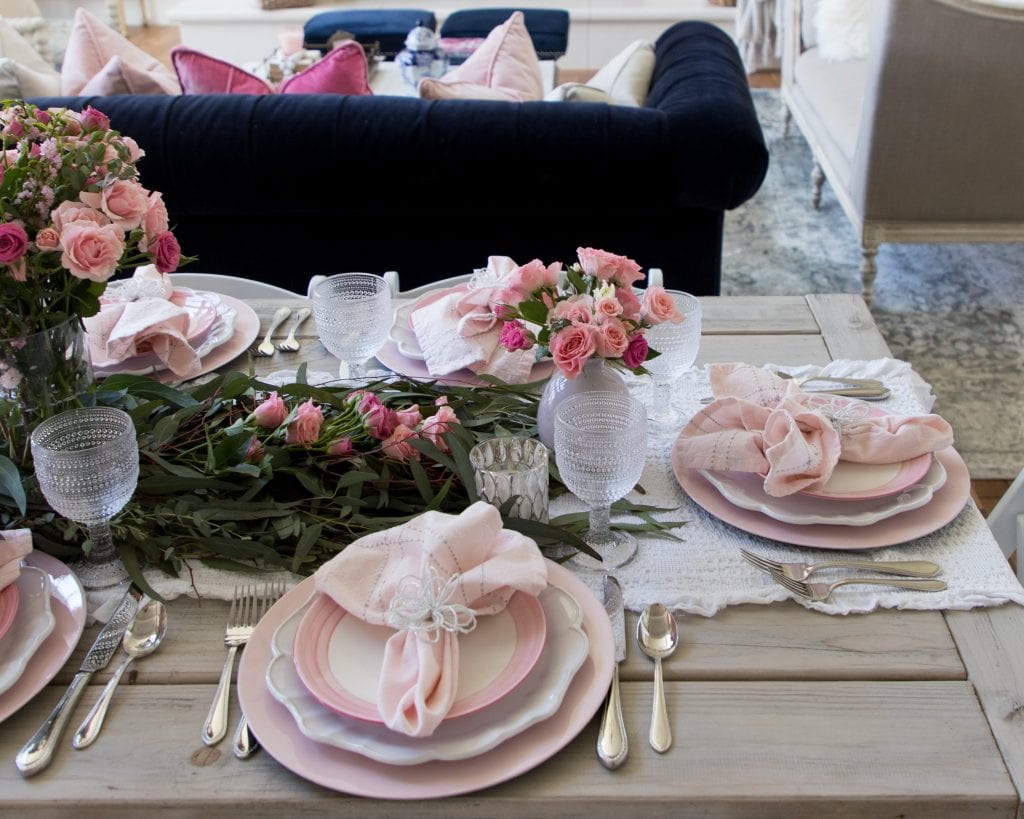 For the Pink Table, I used fresh eucalyptus and pink spray roses to create the garland and centerpiece. I layered the garland on top of a white table runner. I typically use this table outdoors in the summer but it works great for the indoors too.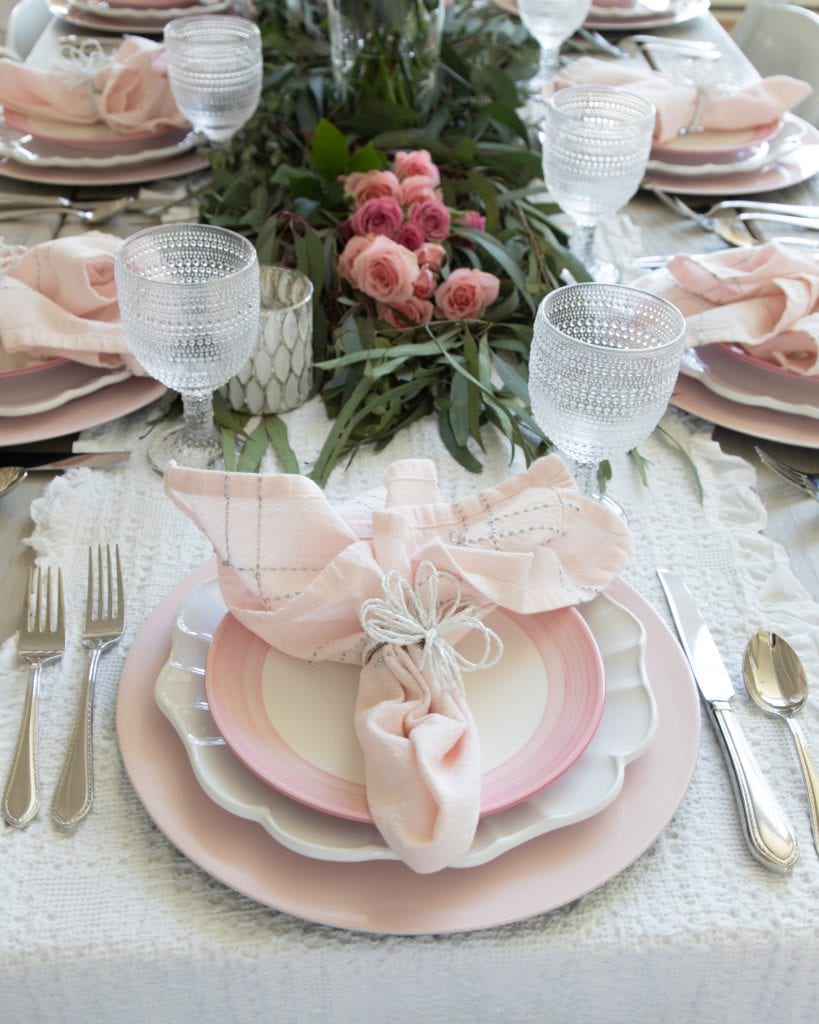 For the Pink Place-setting, I used pink and white dishes, a pink napkin, silver flatware, and glass goblets.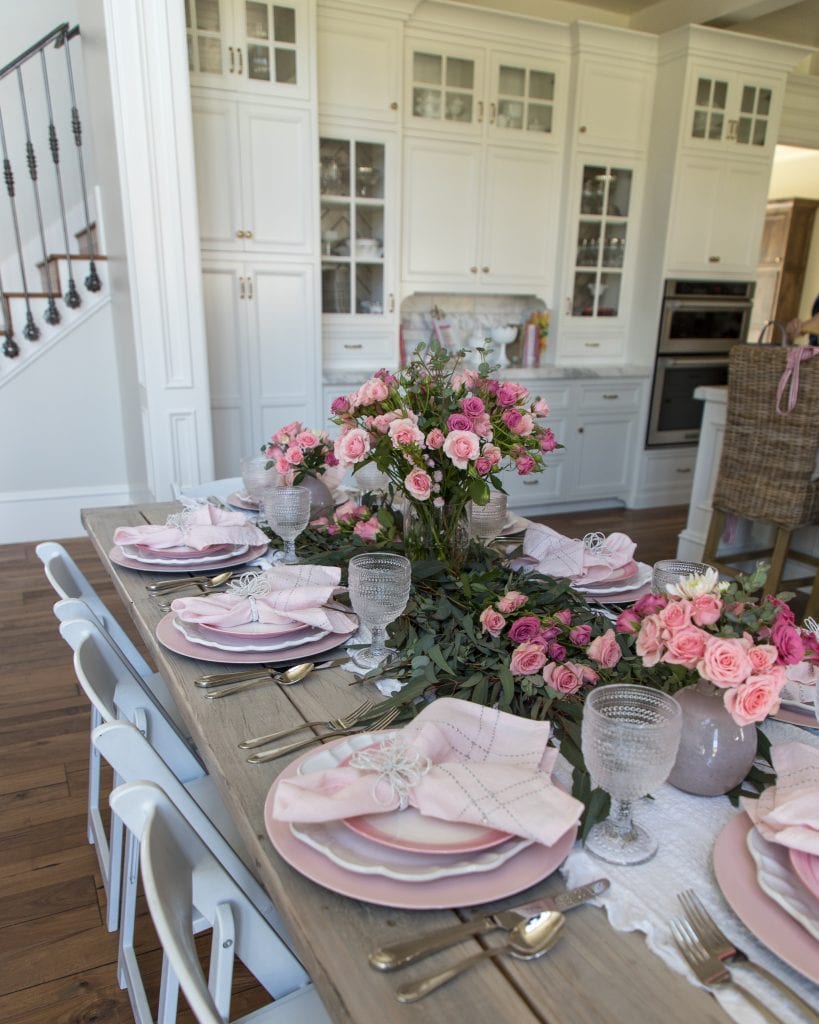 The Robins Egg Blue Table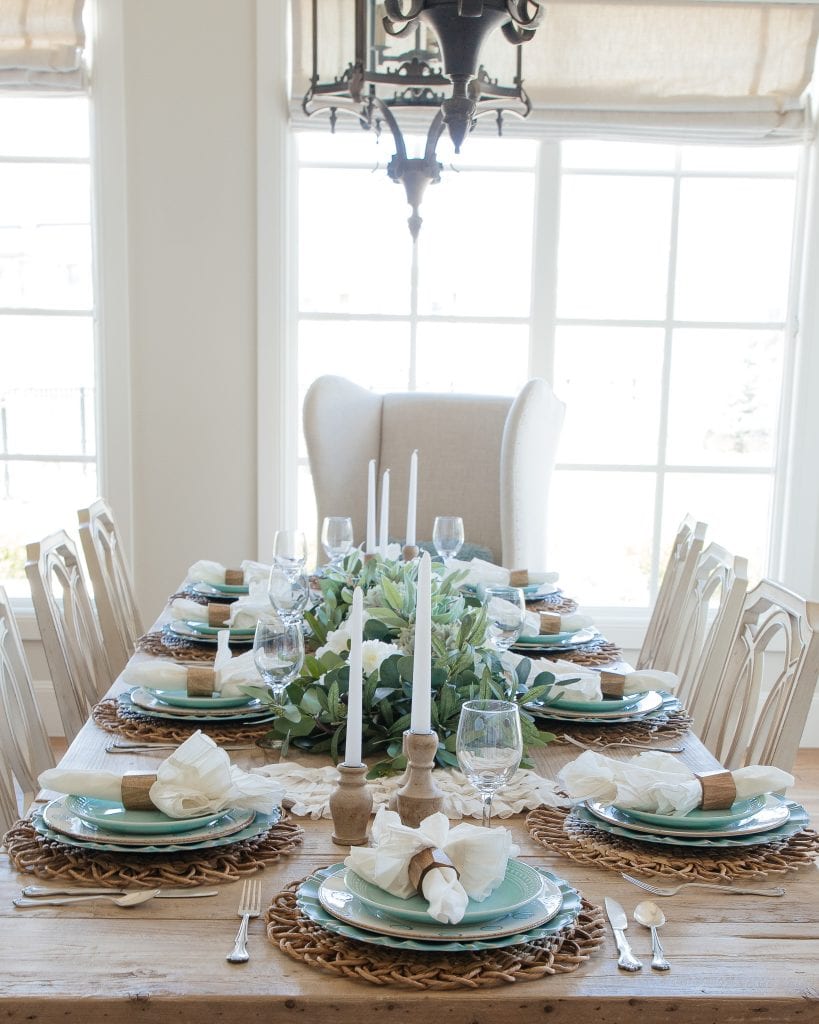 For the Robbins Egg Blue Table, I used a burlap table runner and created a garland with faux greenery and flowers. This was a variation of my spring and easter tablescape. Click here to see the Easter version.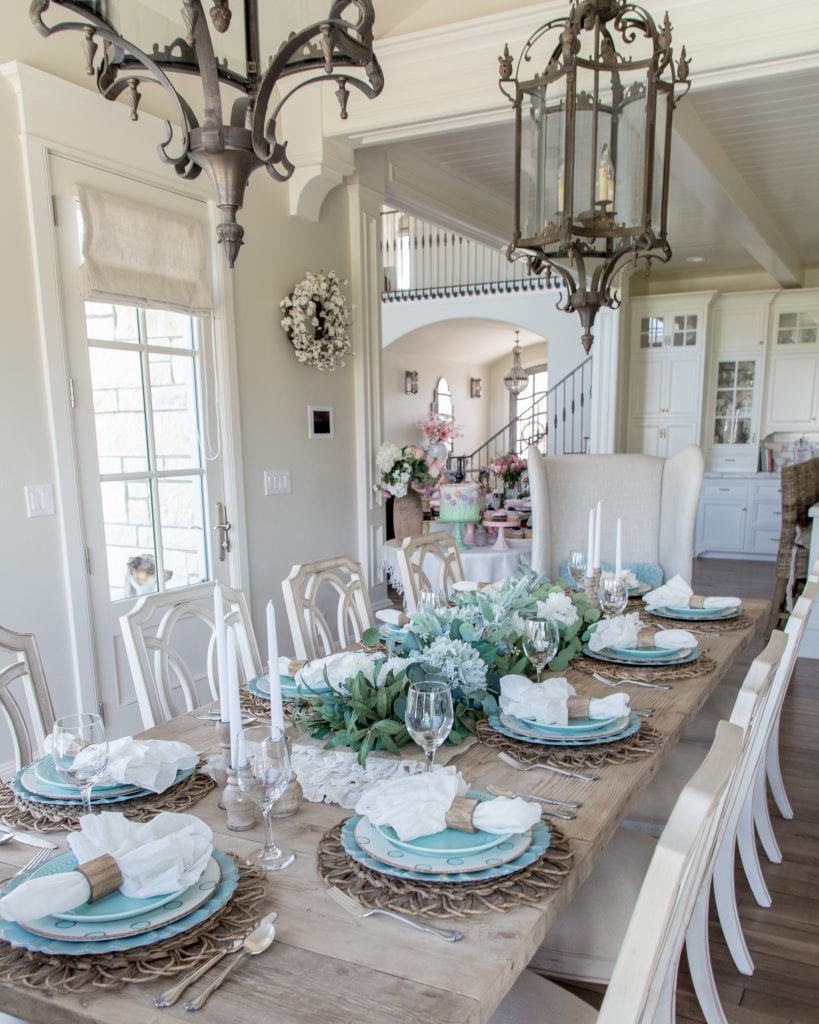 The place-setting consisted of a solid robins egg blue charger, a polka dot dinner plate, and a solid teal plate. I used wood napkin rings that tied into the rustic table and hyacinth placemat.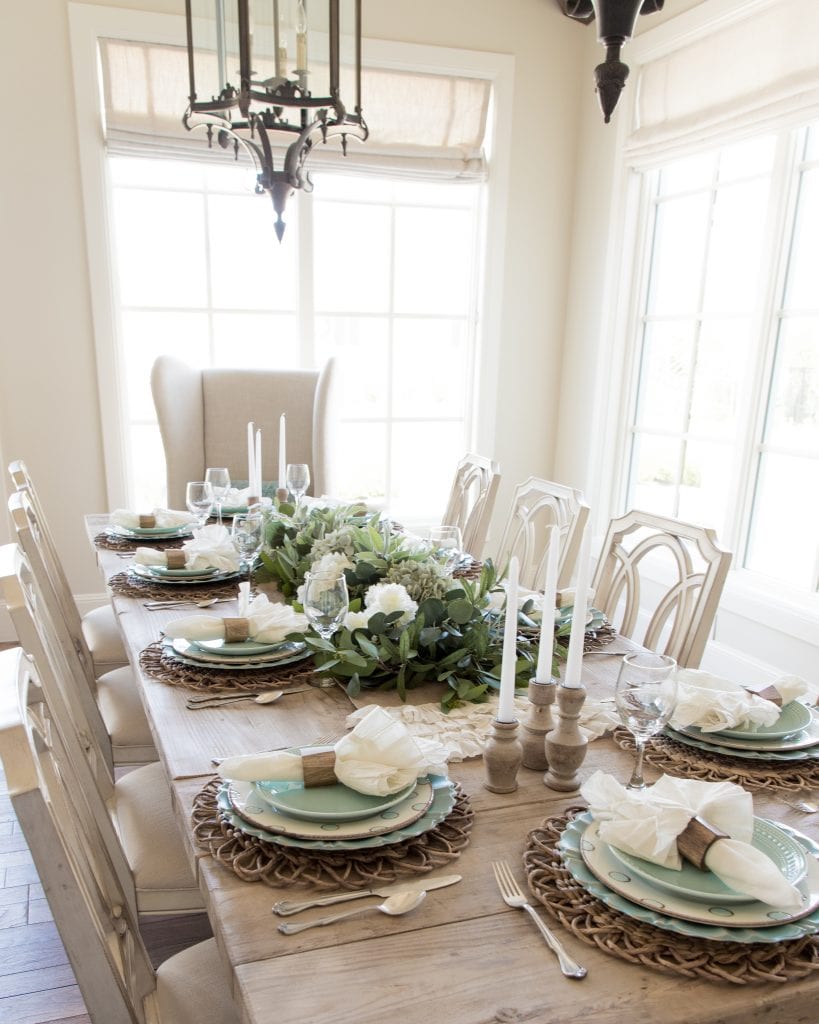 The Lavender and Green Table
The day before the luncheon my mom and I went out exploring and looking for lilac bushes. We found some in an abandoned lot and snipped some branches off for the lavender and green table. They smelled amazing!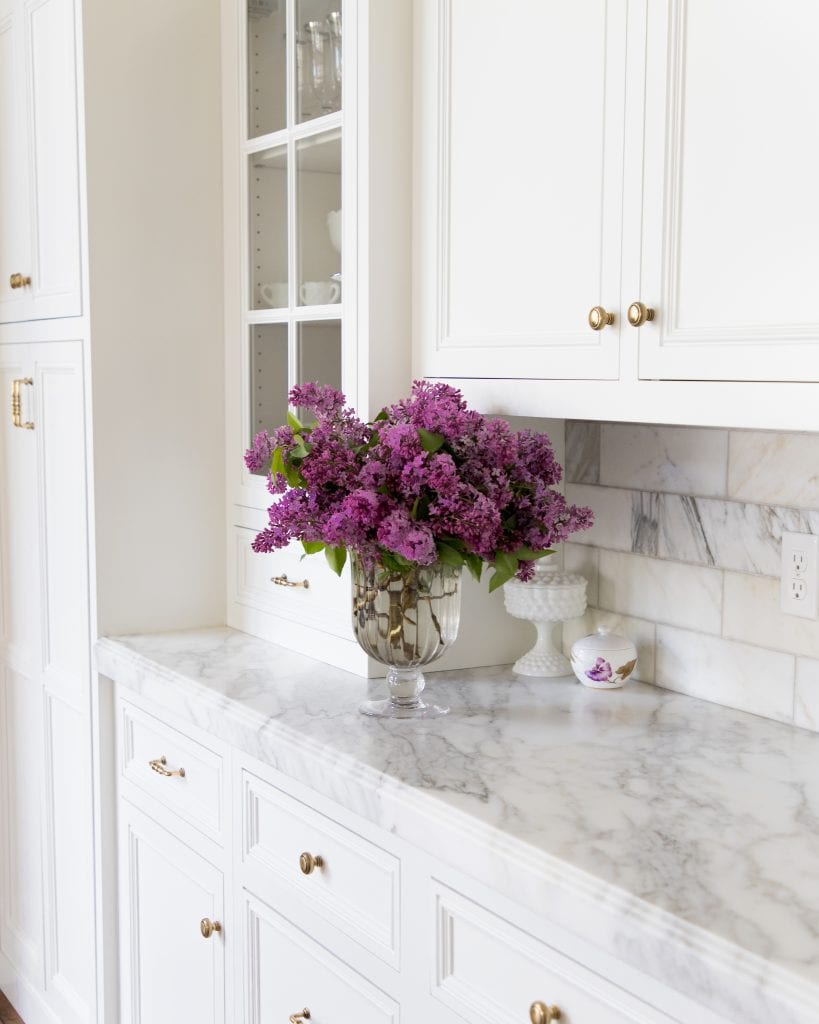 The beautiful purple lilacs my mom and I found driving around the back roads of Utah.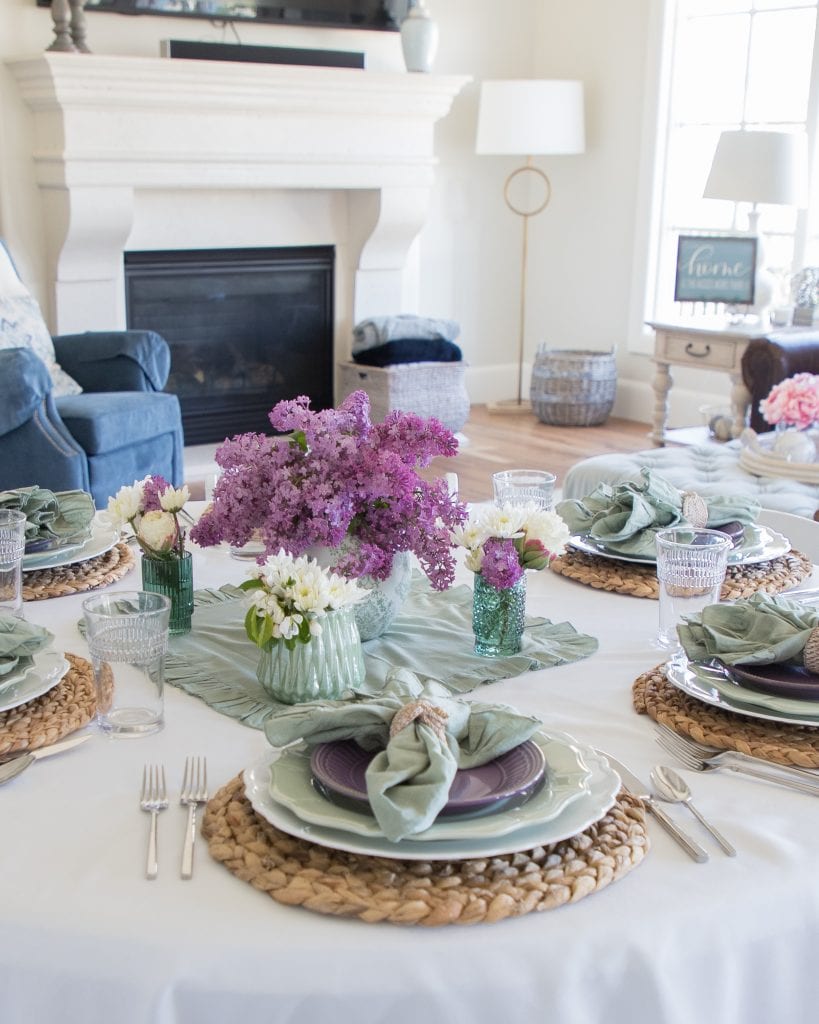 To create the Lavender and Green Table I used a hyacinth solid placemat, a white charger, green dinner plate, and a lavender salad plate. The ruffled napkin matched the green plates perfectly.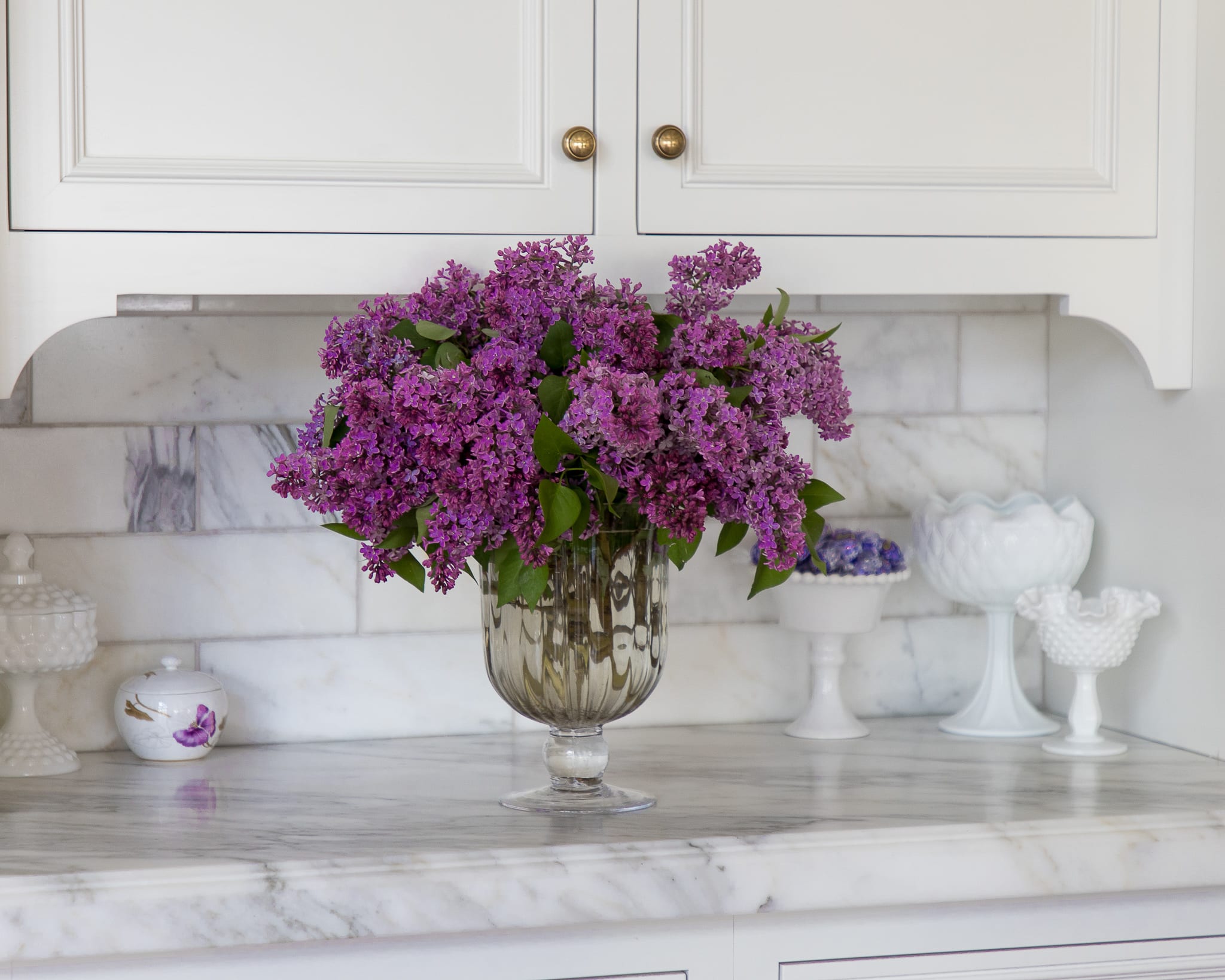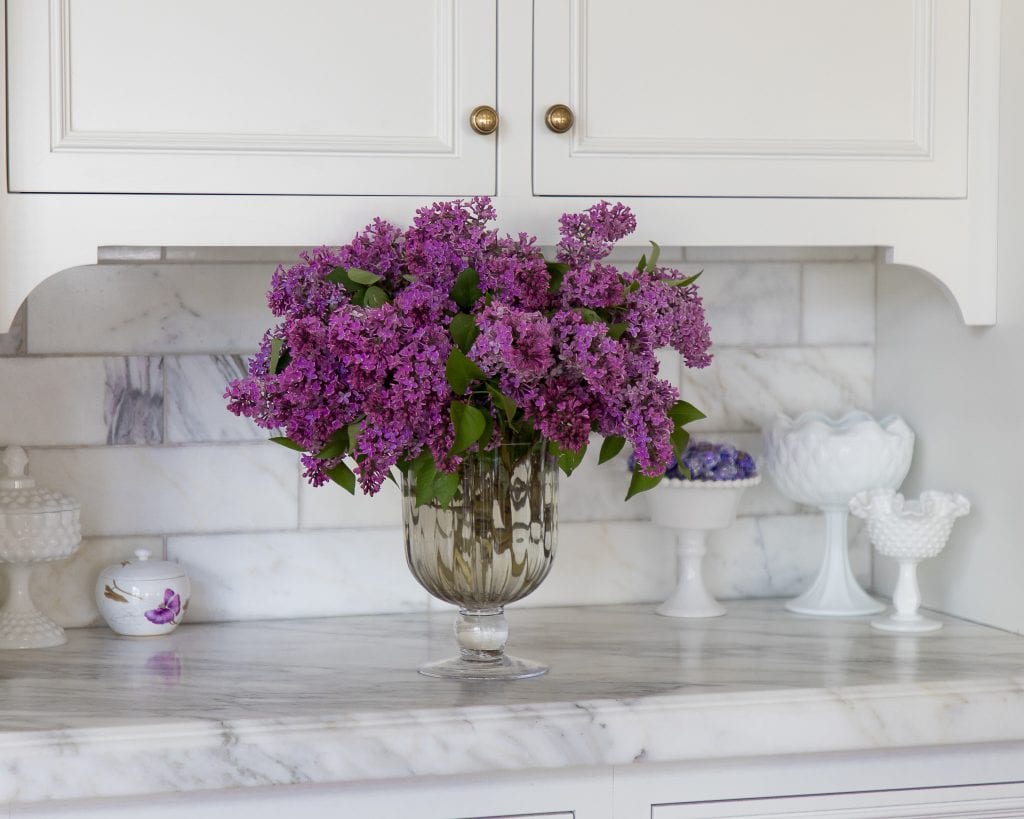 I used some of the lilacs to create a small centerpiece and laid one of the green ruffled napkins in the middle to break up the stark white of the tablecloth.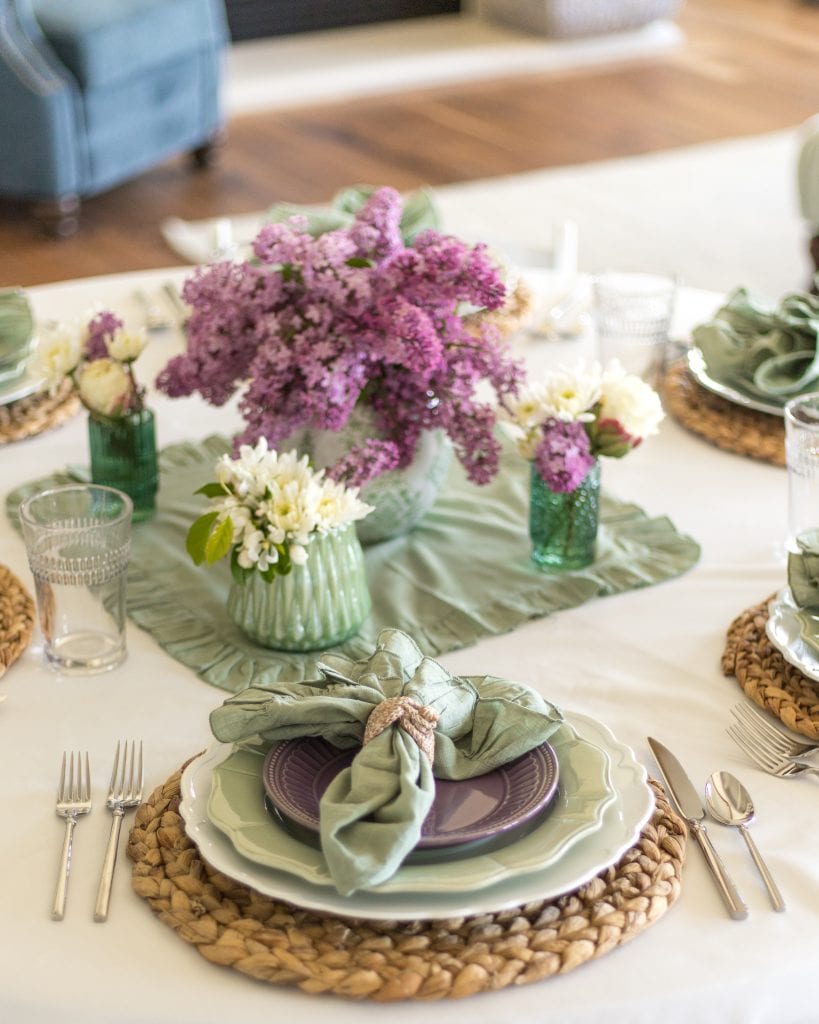 The Menu
I planned the menu around how many people were coming. I like to make my own food for my parties but you can certainly cater it. Because I had about thirty people coming, I decided to make my Homemade Lasagna which is easy to make and serves a large amount of people. I made the sauce the night before so all I had to do was assemble the lasagna and bake it.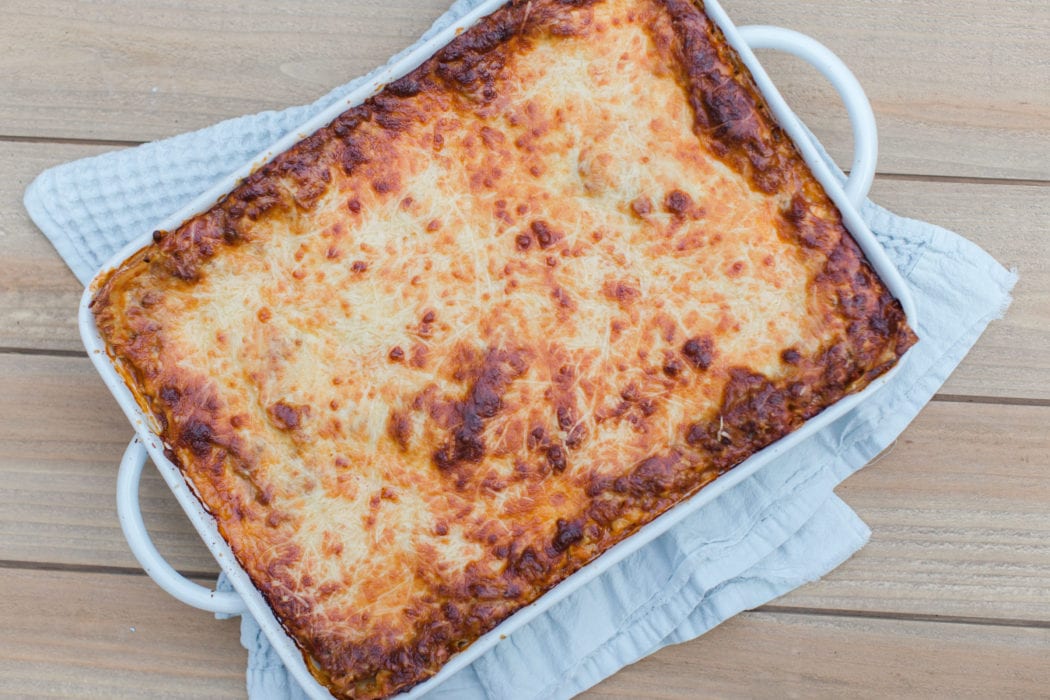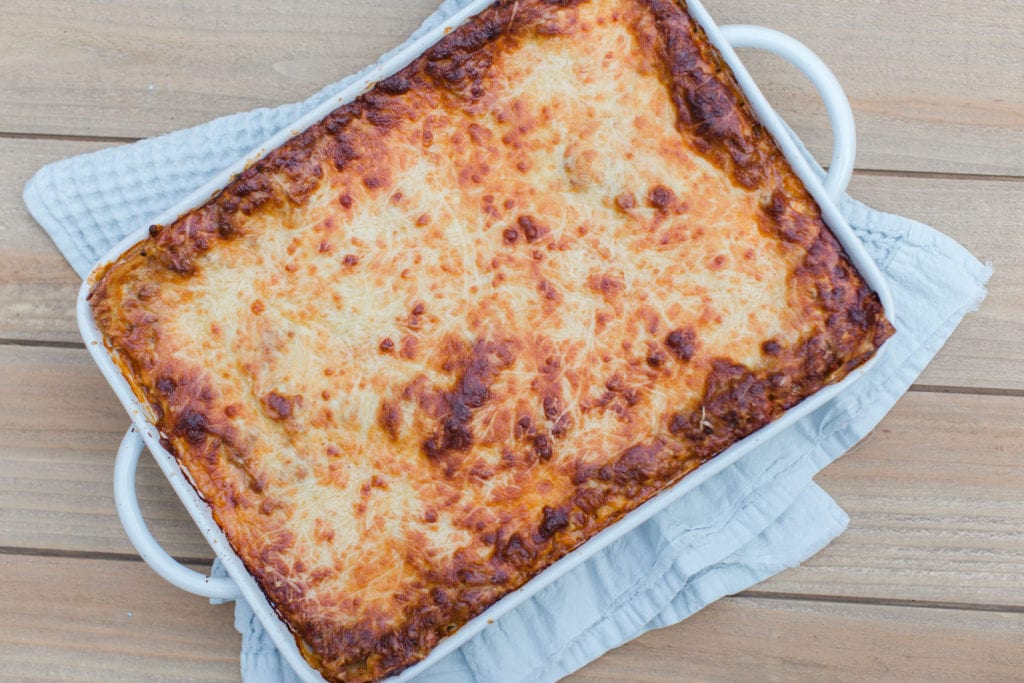 For the salad, I made Simple Tomato Cucumber Salad.
I love this recipe because it's so light and so easy to make. It's a perfect complement to the rich lasagna. I also served some rustic french bread . I didn't make my own this time but my Braided French Bread recipe is to die for!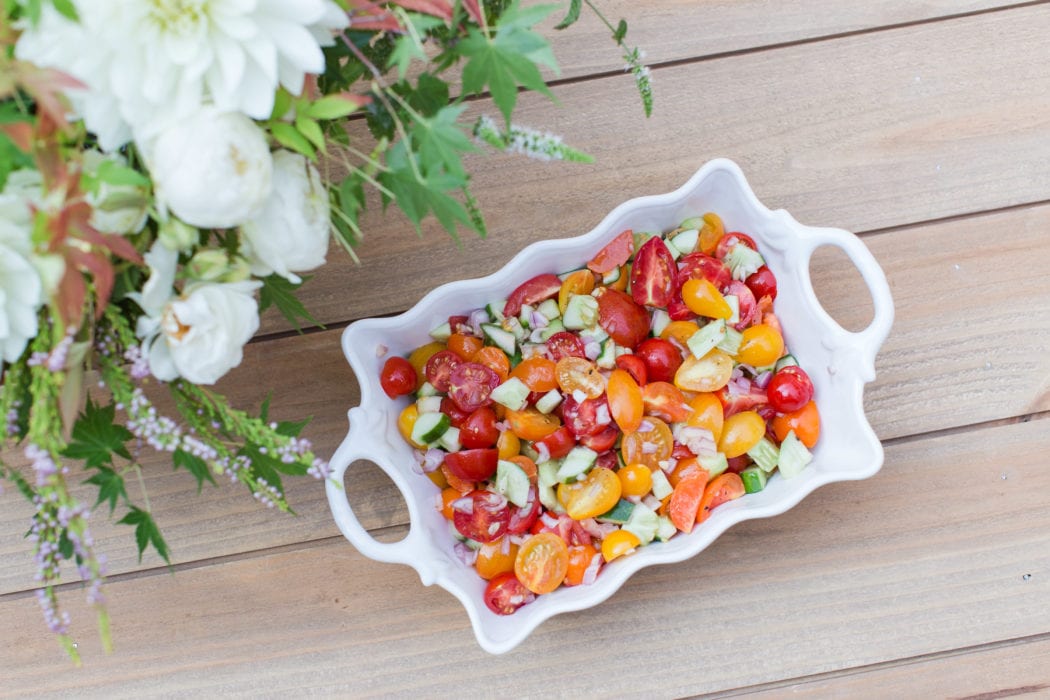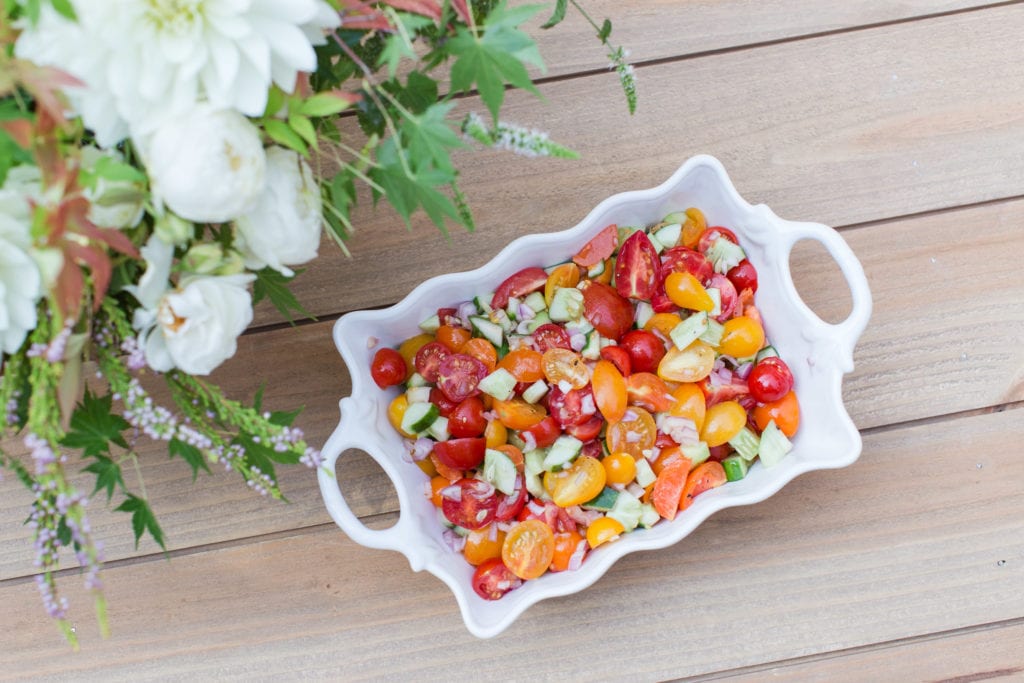 The Dessert Table
For dessert, I asked my sweet friend Ashely Klaja, also known as Living BeaUtahfully to make the dessert for the gathering. She made the most beautiful cakes and cupcakes. My favorite is her churro cupcakes!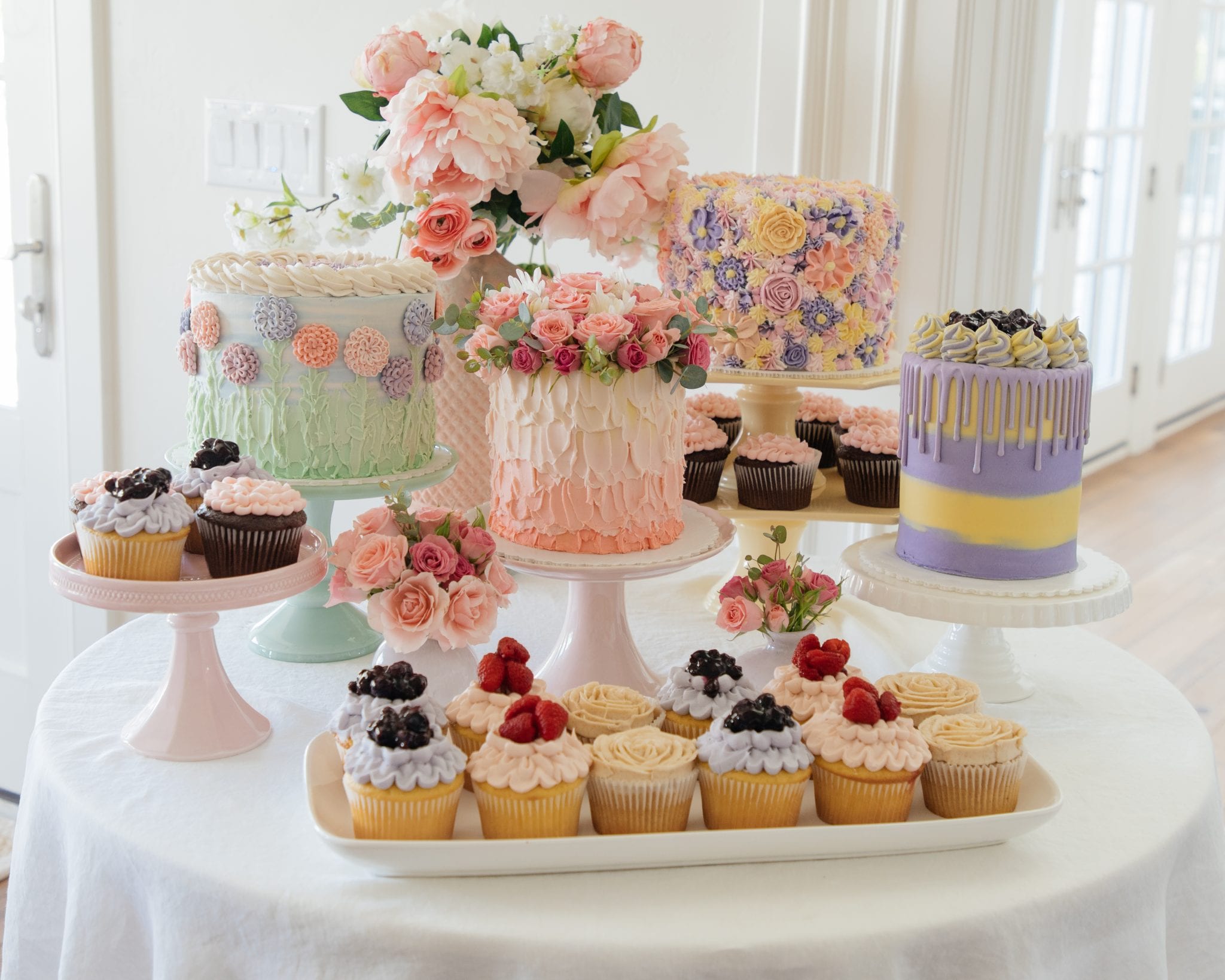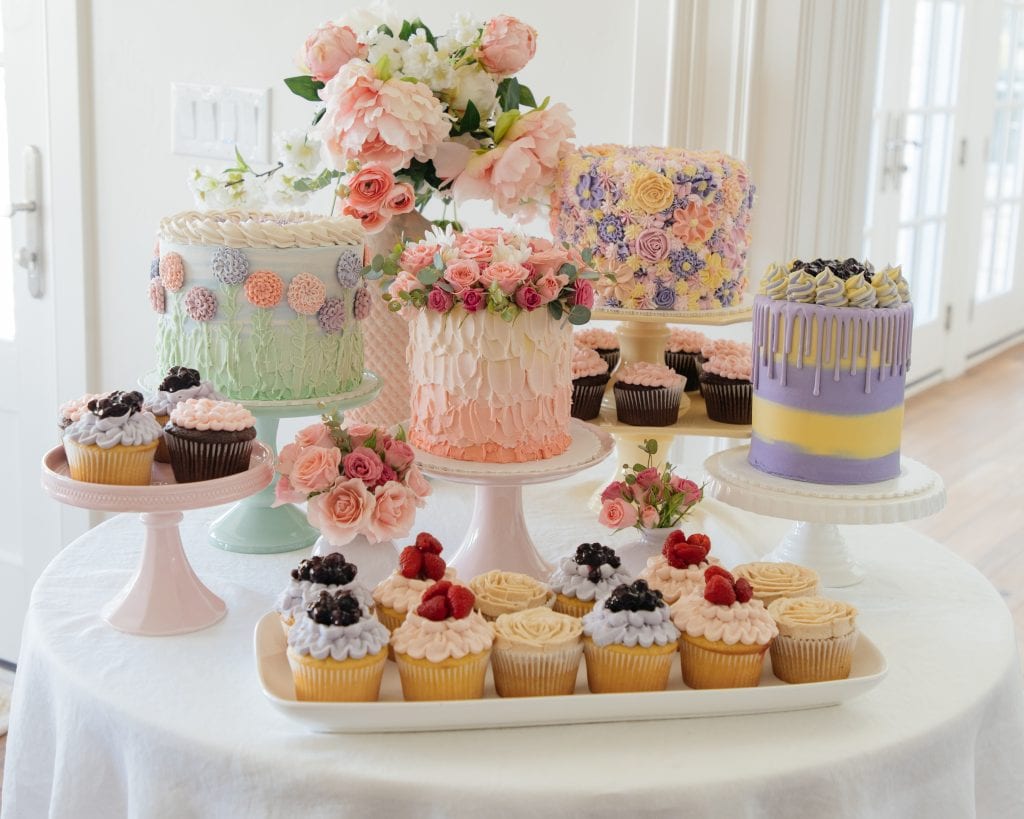 Ashely is one the most talented cake baker/decorators I've ever seen. Her cakes are works of art and they all taste amazing too!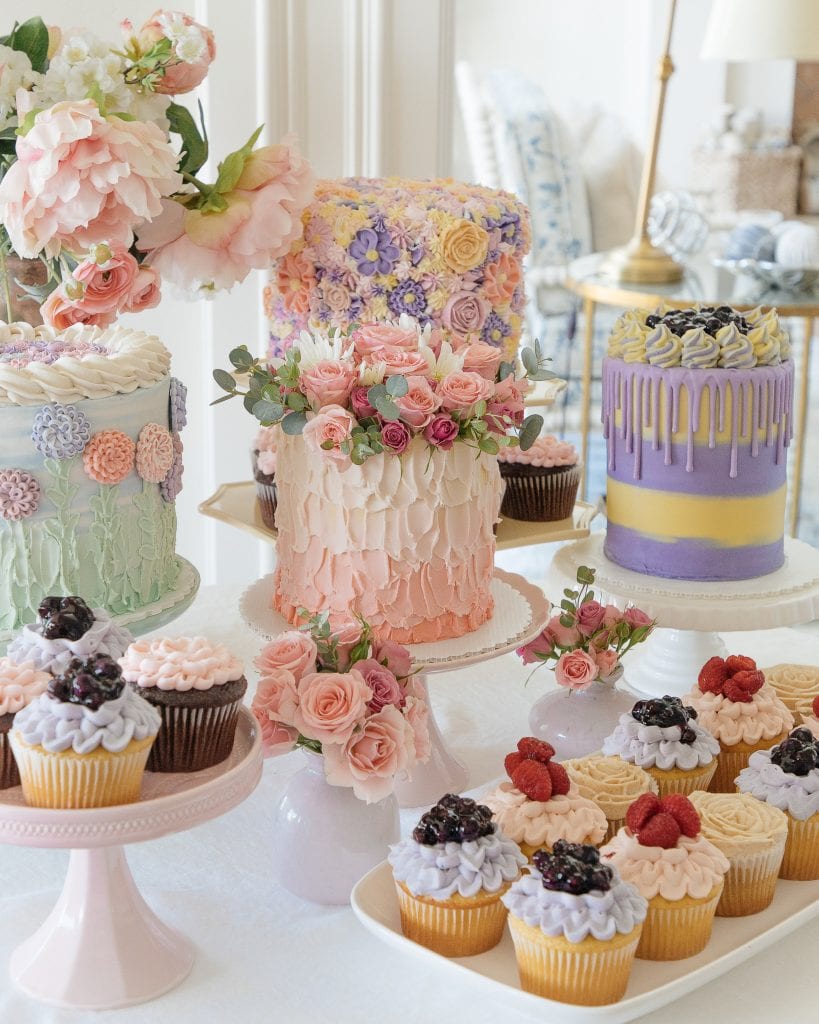 For the desert table I used my pastel colored cake stands and a pink vase with some faux flowers for some added decoration. I also added some small bud vases with fresh flowers and added the flowers and eucalyptus to the top of the pink ombre cake. This is a great example of how you can mix fresh and faux flowers in your table decor.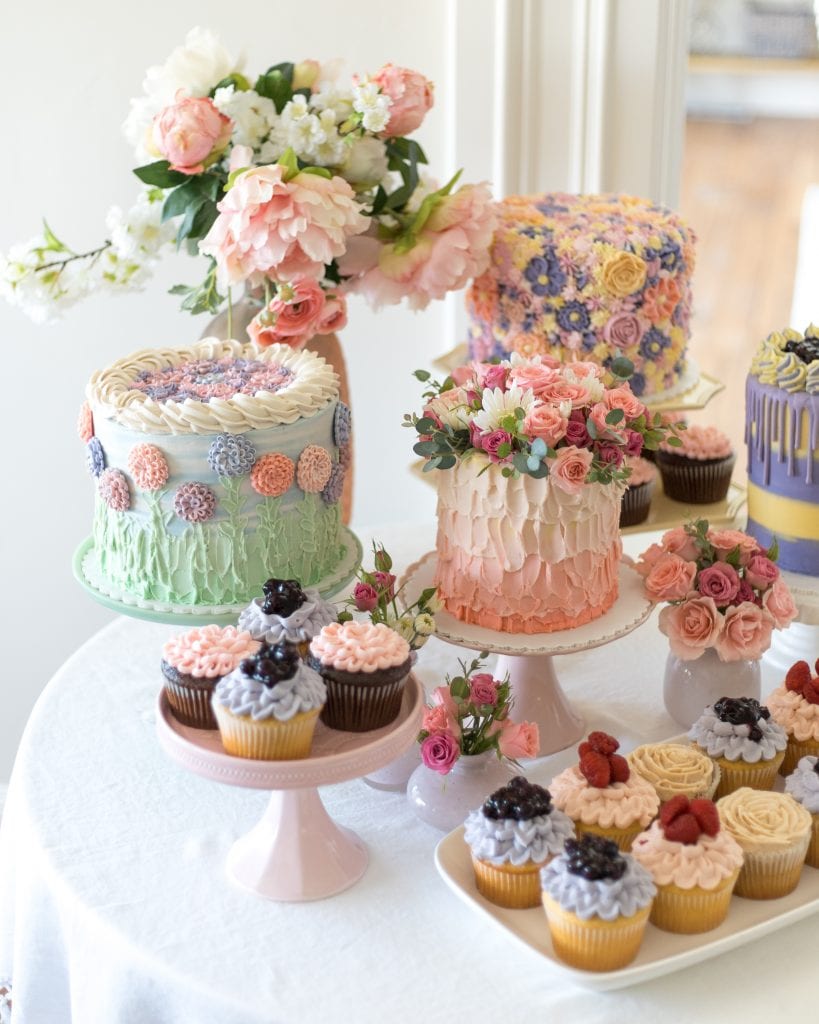 This was an amazing day and it felt so wonderful to be surrounded by so many women that uplift and inspire me. I also loved that my mom, daughter, and daughter-in-law (who was pregnant with our first grand baby Quinn) were able to be there. Mothers are what make the world go around. I'm so glad I could gather these amazing women together and share a a beautiful lunch with them.
Happy Mother's Day!
Wishing all of the amazing mothers out there a happy Mothers Day!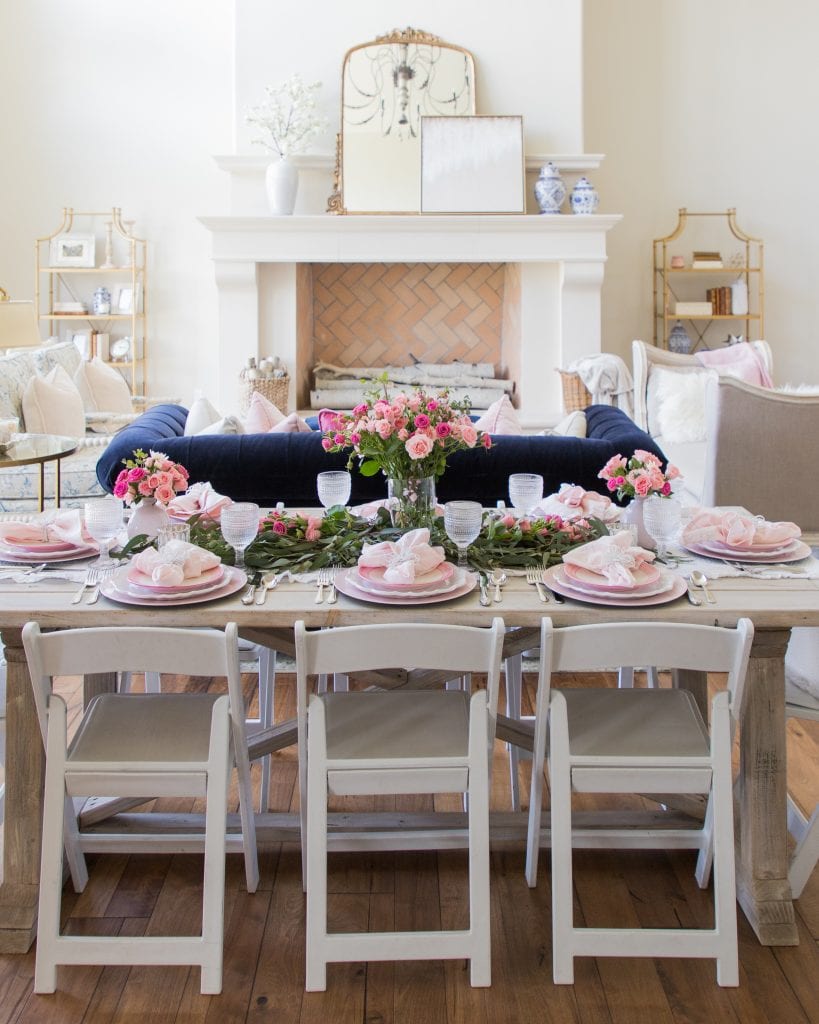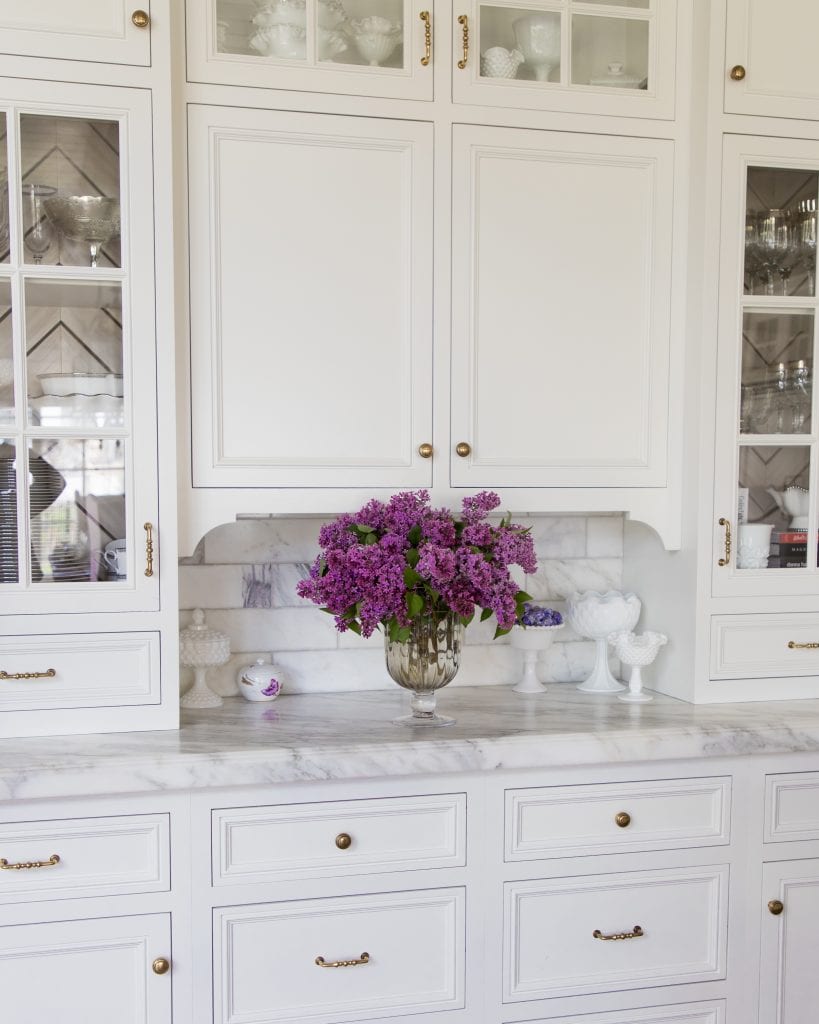 xoxo.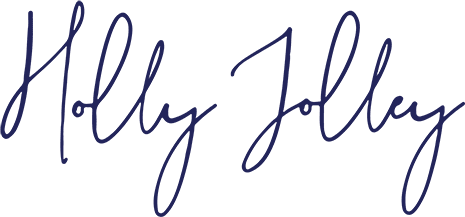 To see more of Ashely-@livingbeautahfully cakes and desserts, here's the link to her website.
Pin This Post For Later