Lavender and Teal Spring Tablescape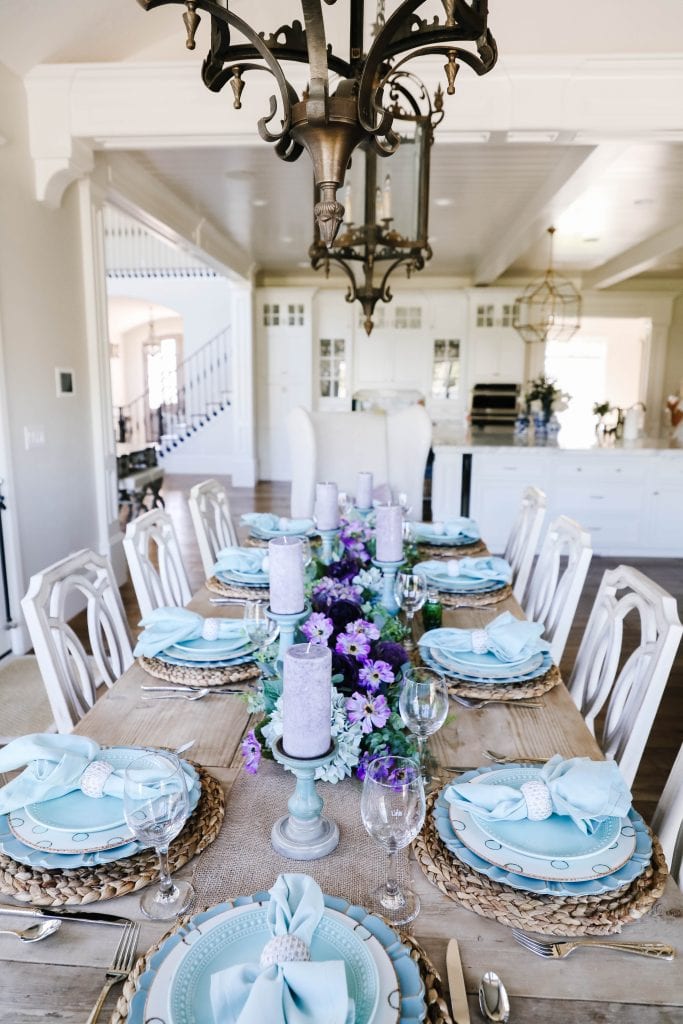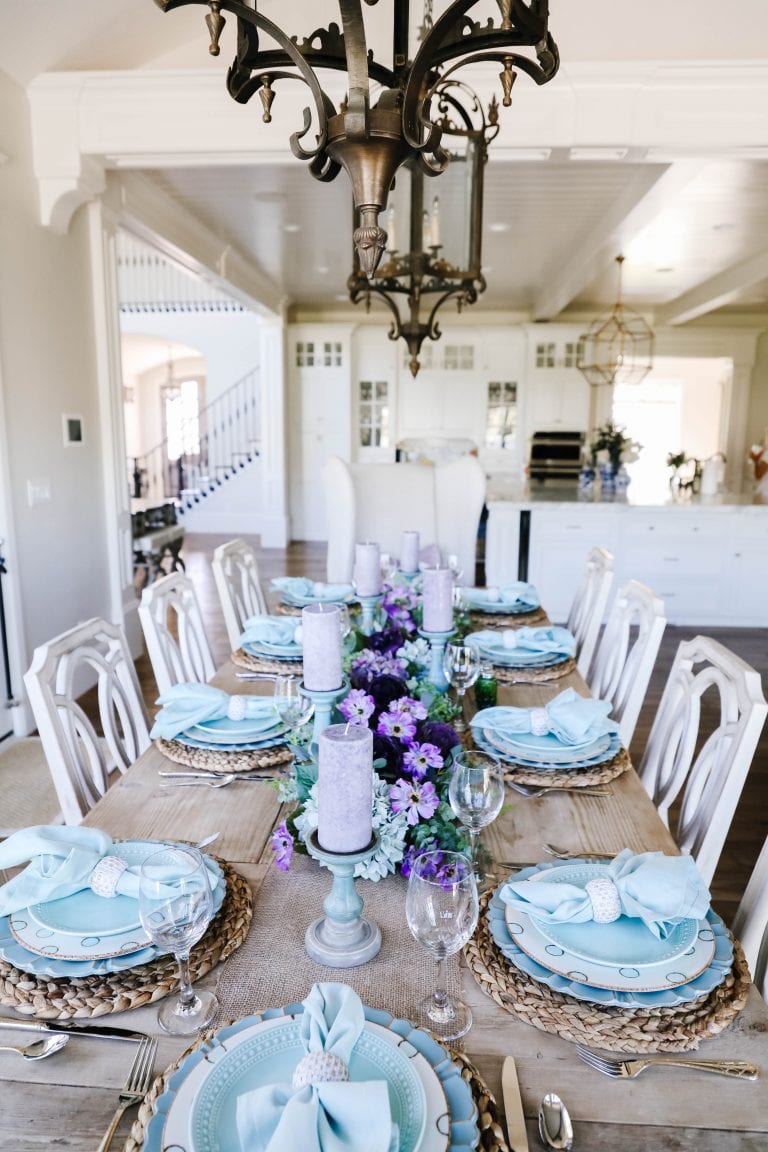 Lavender and Teal Spring Tablescape
I'm sharing all the details of this beautiful Lavender and Teal Spring Tablescape that I set for Sunday dinner a few weeks ago. The darker purple and teal colored flowers were the inspiration behind this tablescape. I love mixing and matching dishes to come up with new place-settings and this tablescape came together so beautifully.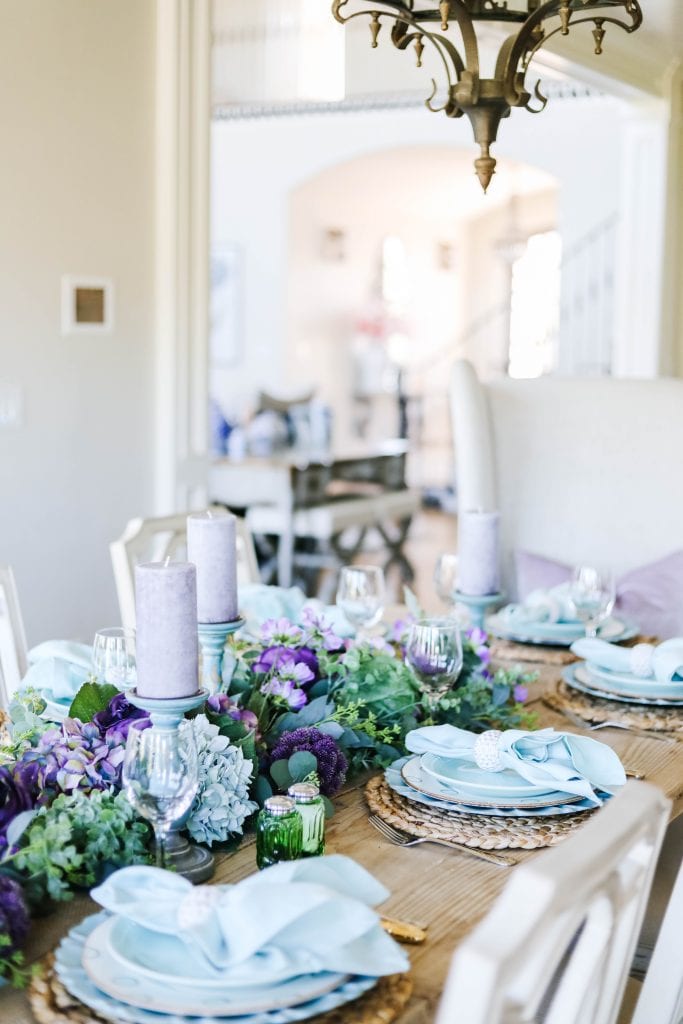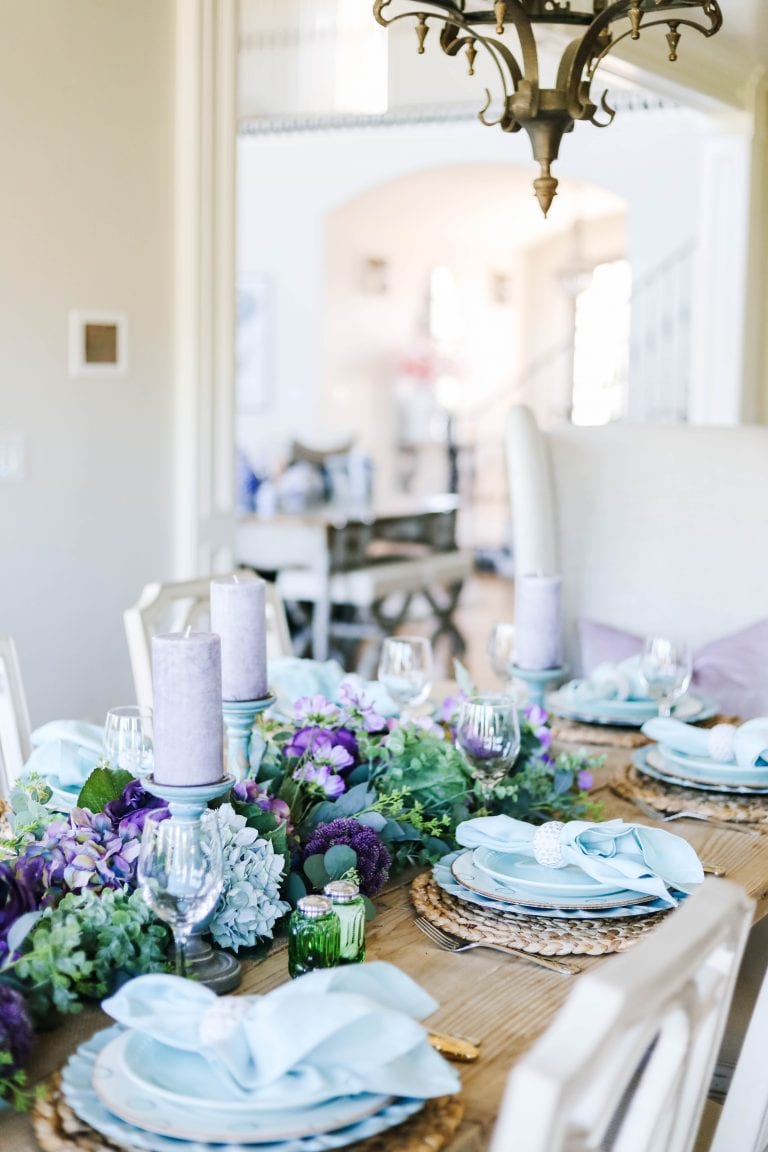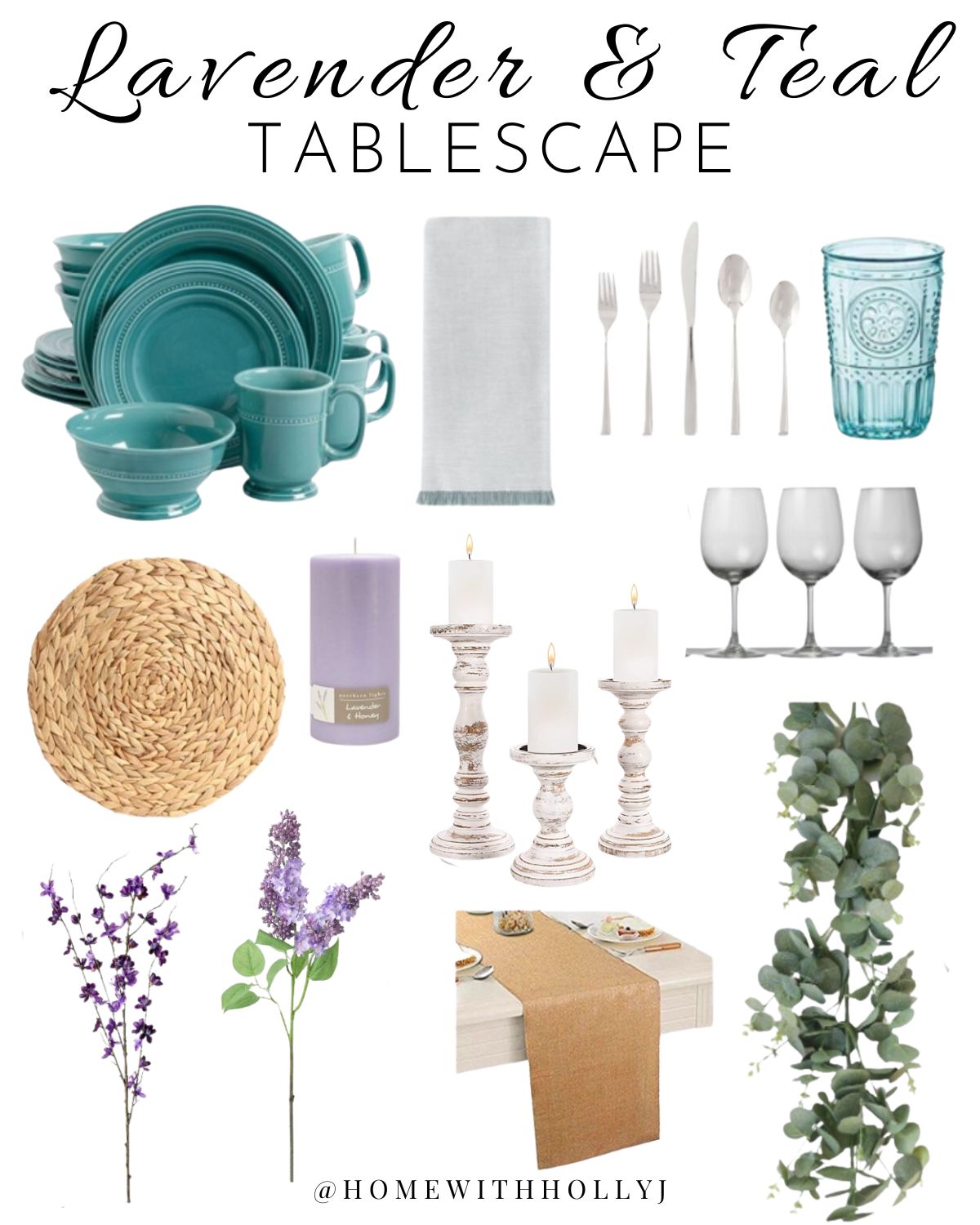 The Place-setting
For the places-setting, I mixed and matched different sets of dishes I already had. I started with a charger, then layered a dinner and salad plate on top. When I set a table, I think about what I'll be serving for the dinner and that's how I decide on how many dishes to use in the place-setting.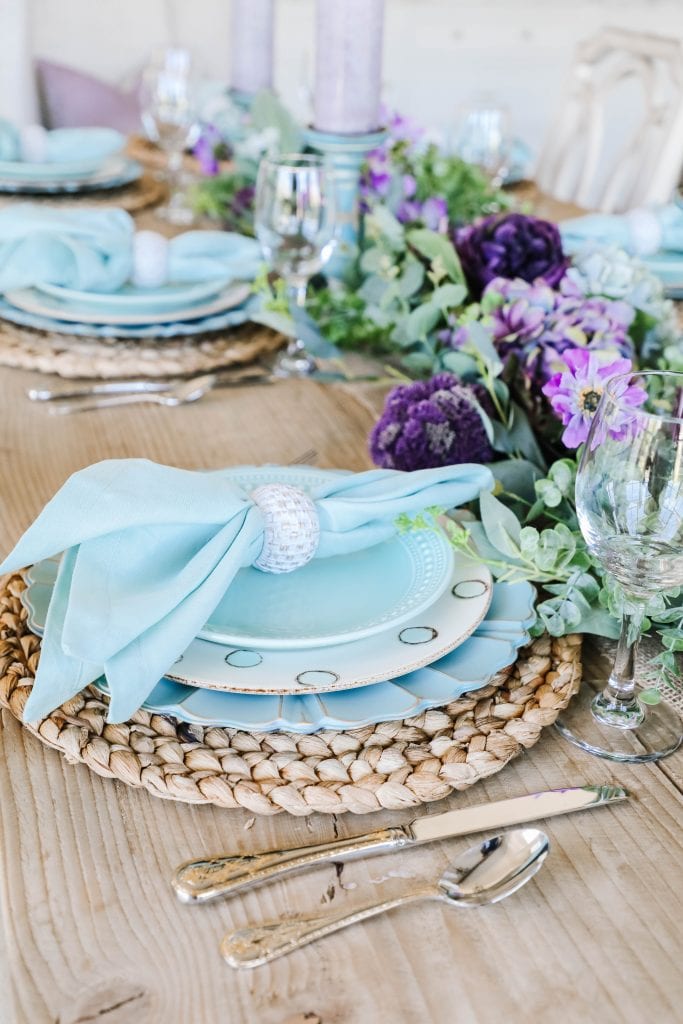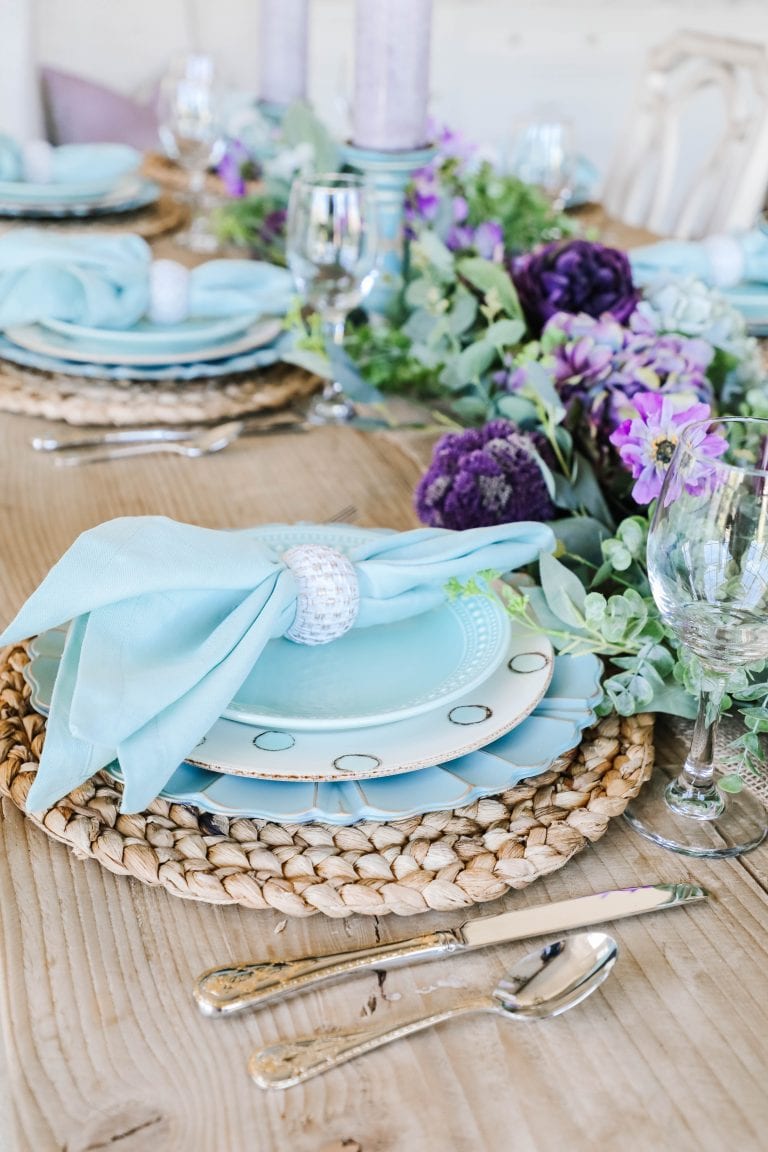 I love the mix of the solid charger on the bottom, the polka dot dinner plate in the middle, and another solid plate on top for the salad.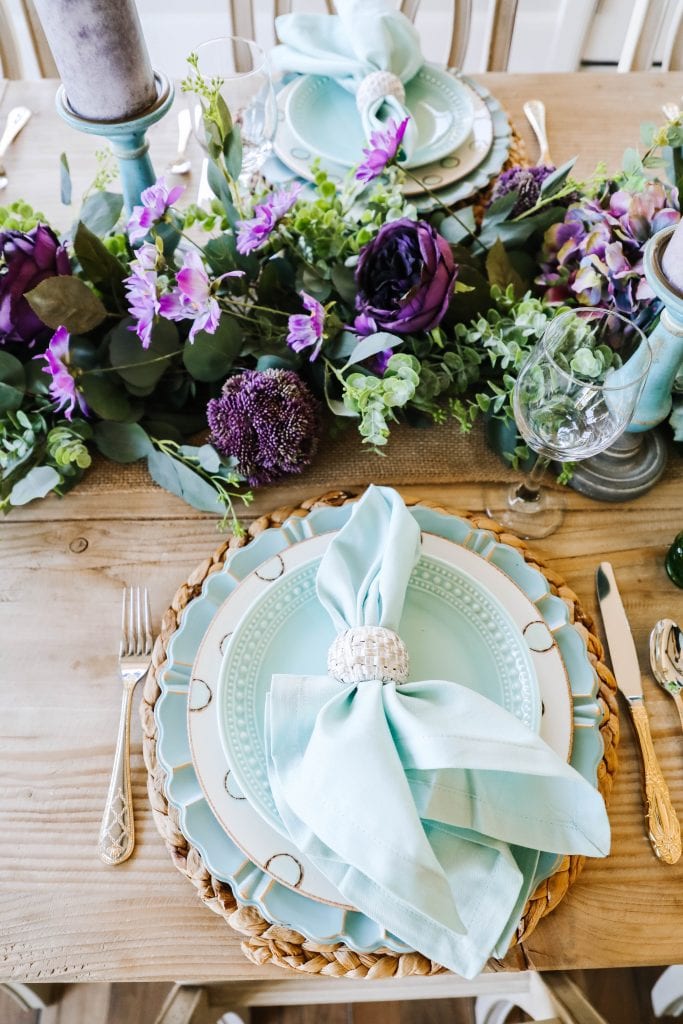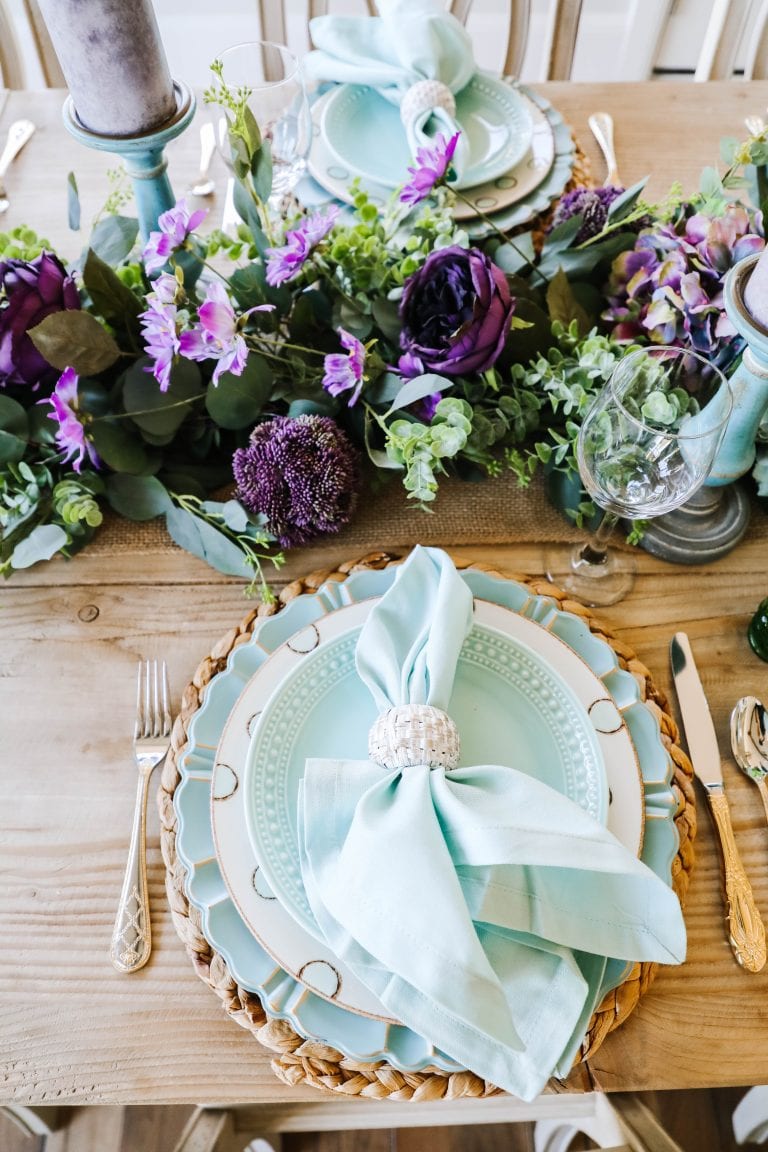 I also chose a solid colored napkin and a natural hyacinth placemat.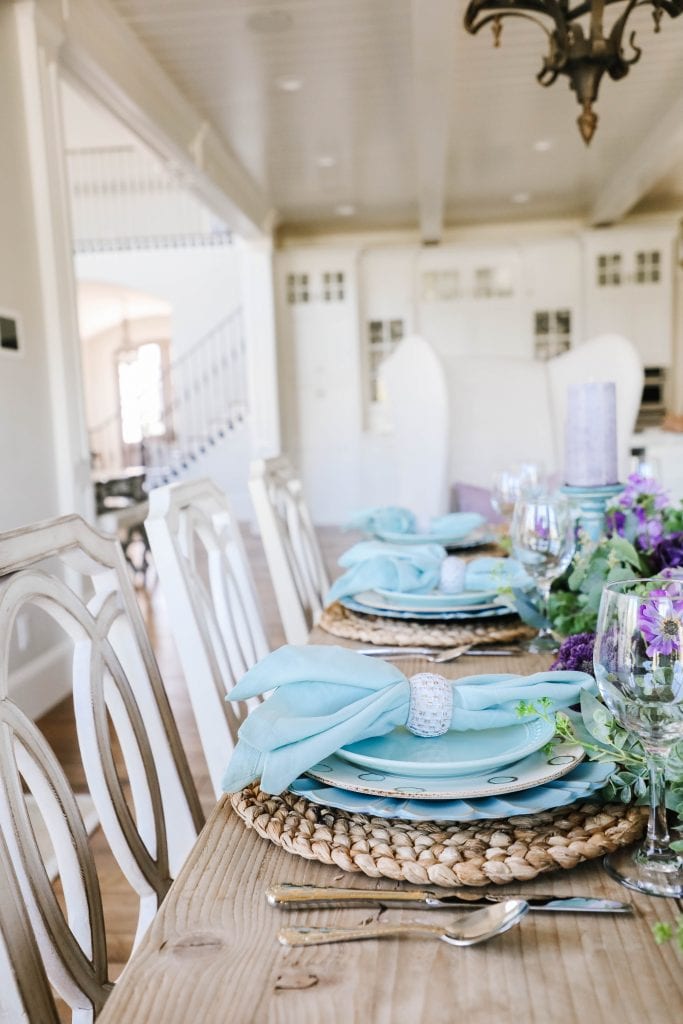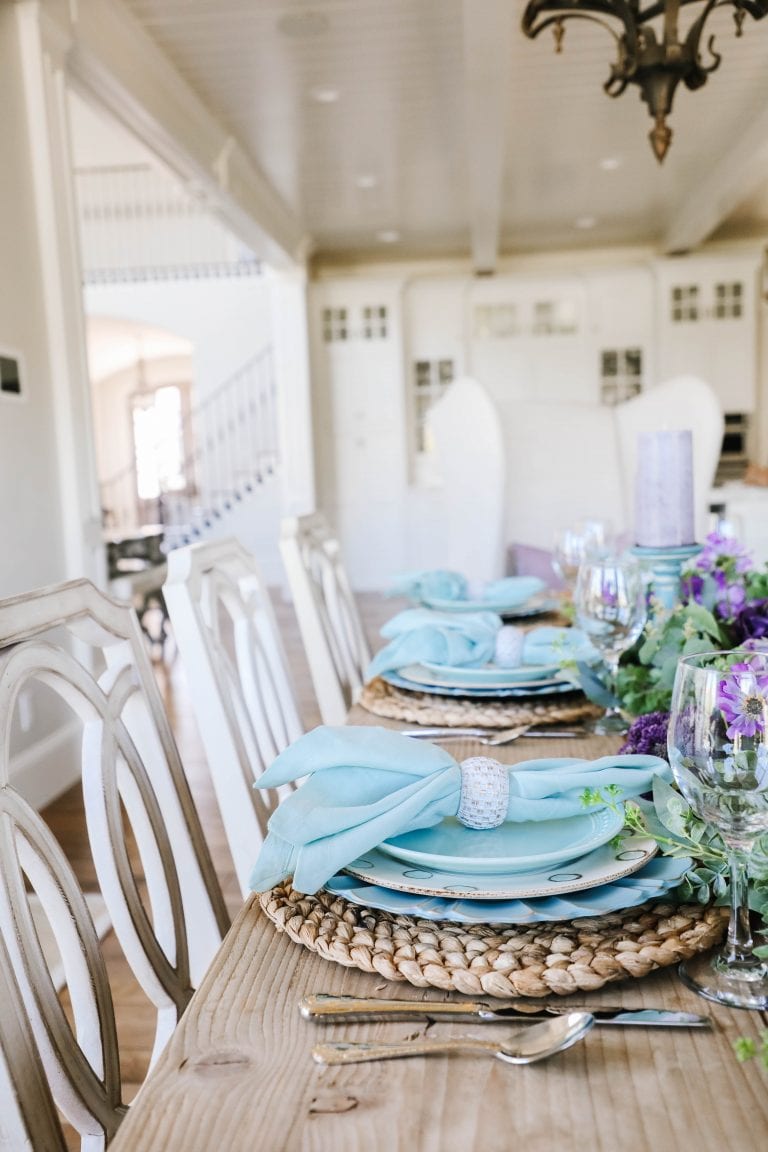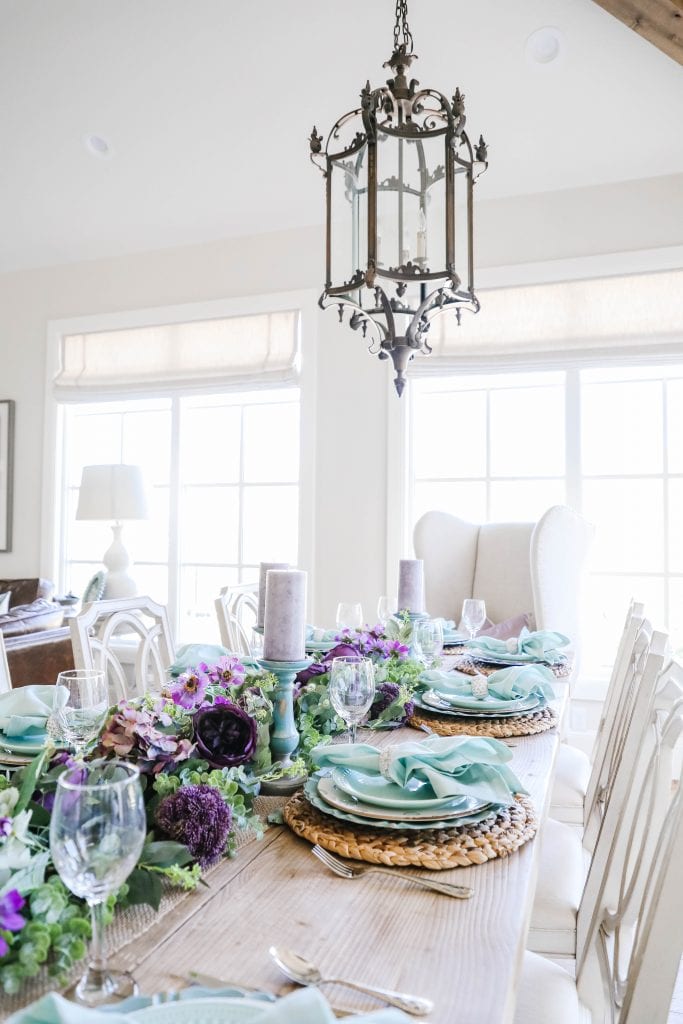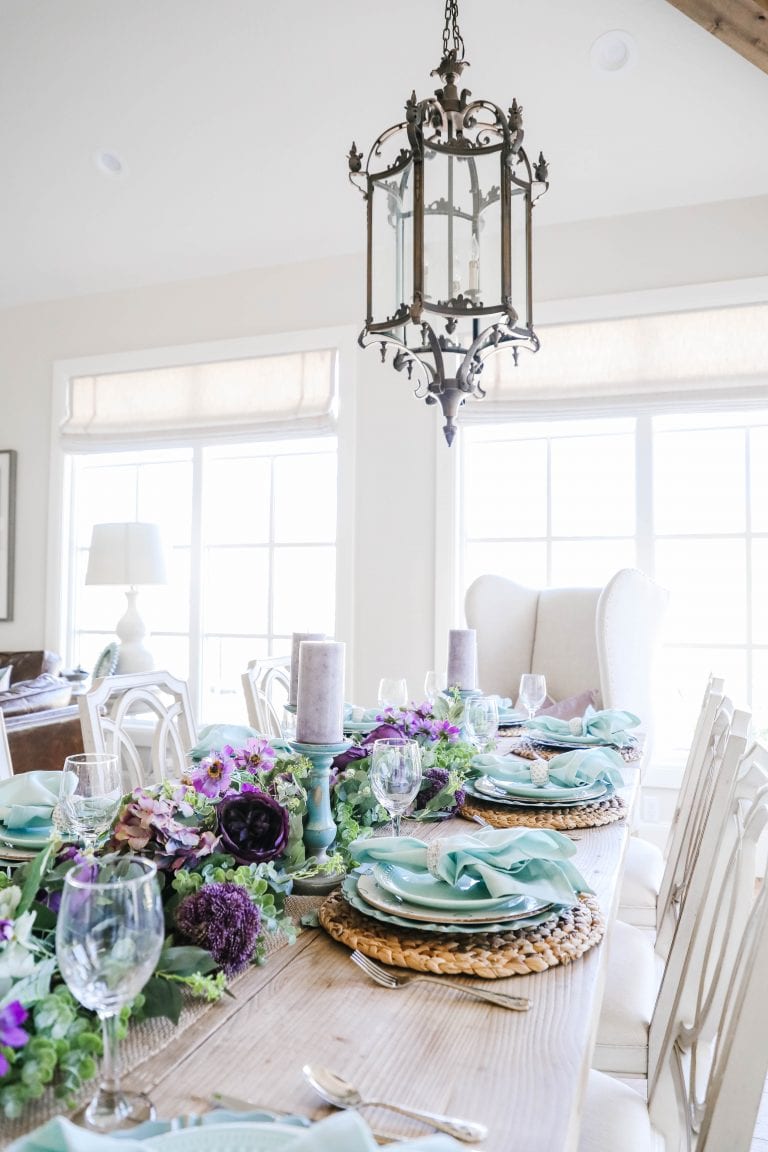 The Garland Centerpiece
When I serve buffet style, which I did here, I will usually create a garland centerpiece for the middle of the table. Here I used a base greenery garland and then layered in the faux flowers into it. I love the contrast between the dark purple and lavender flowers and the different shades of green in the garland.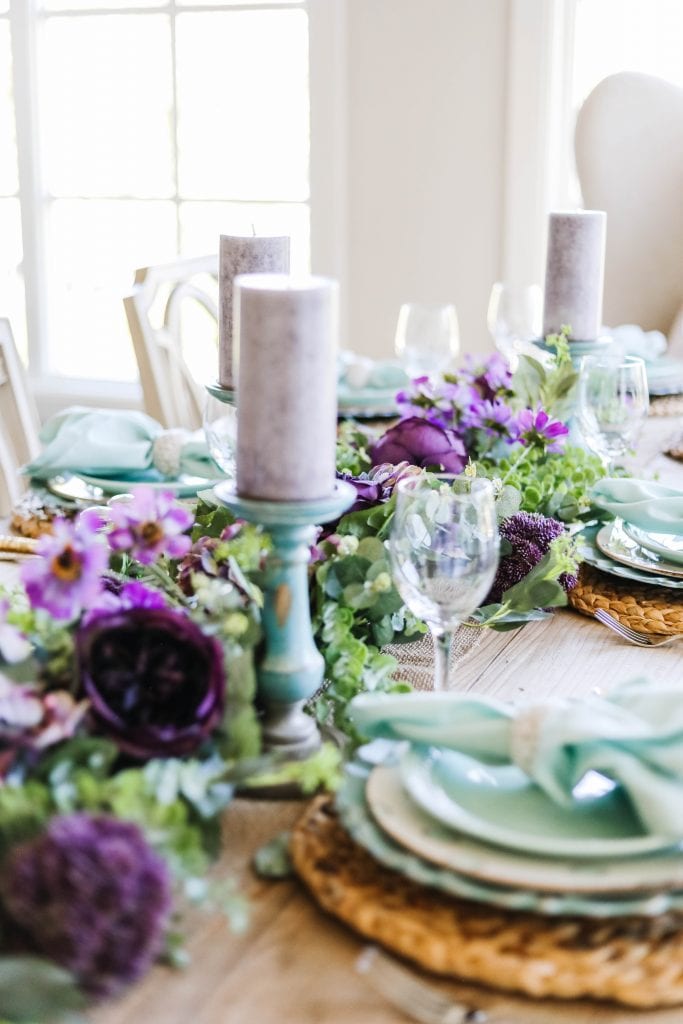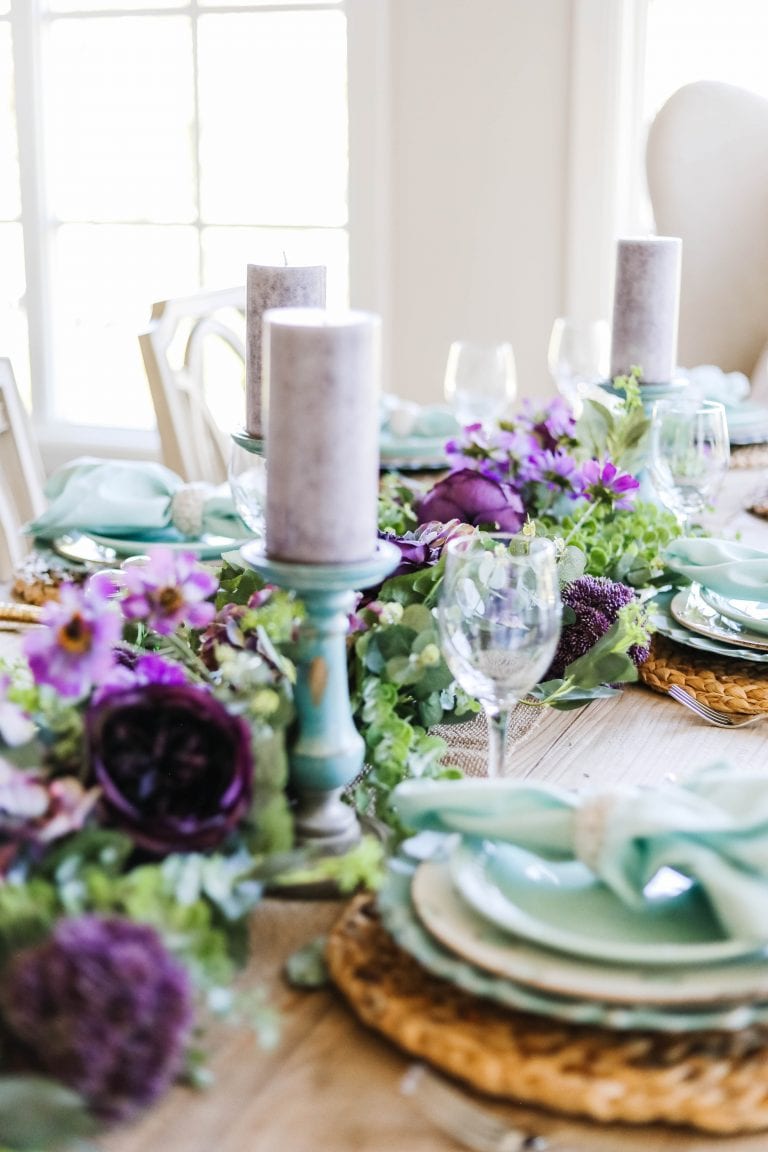 I used a burlap table runner underneath the garland.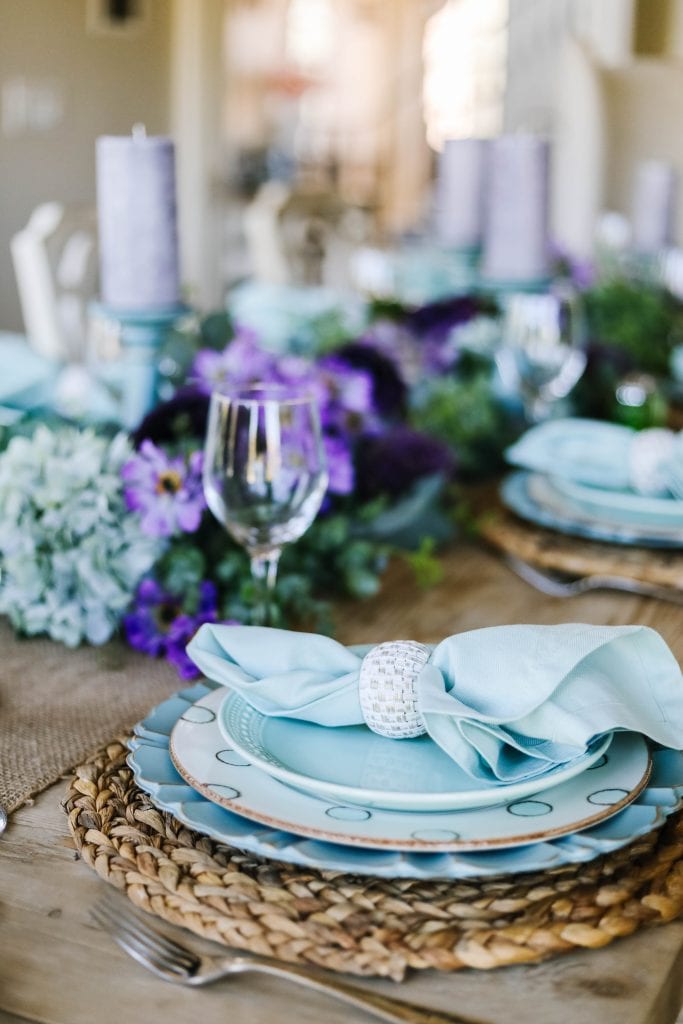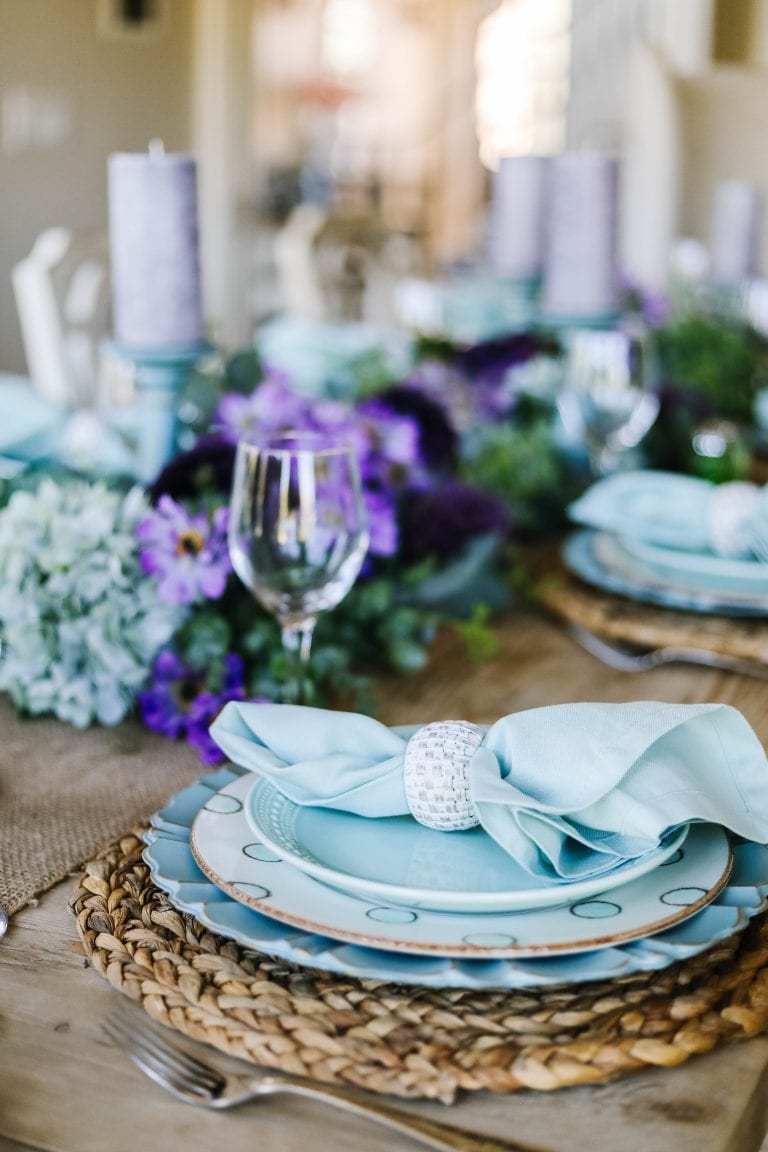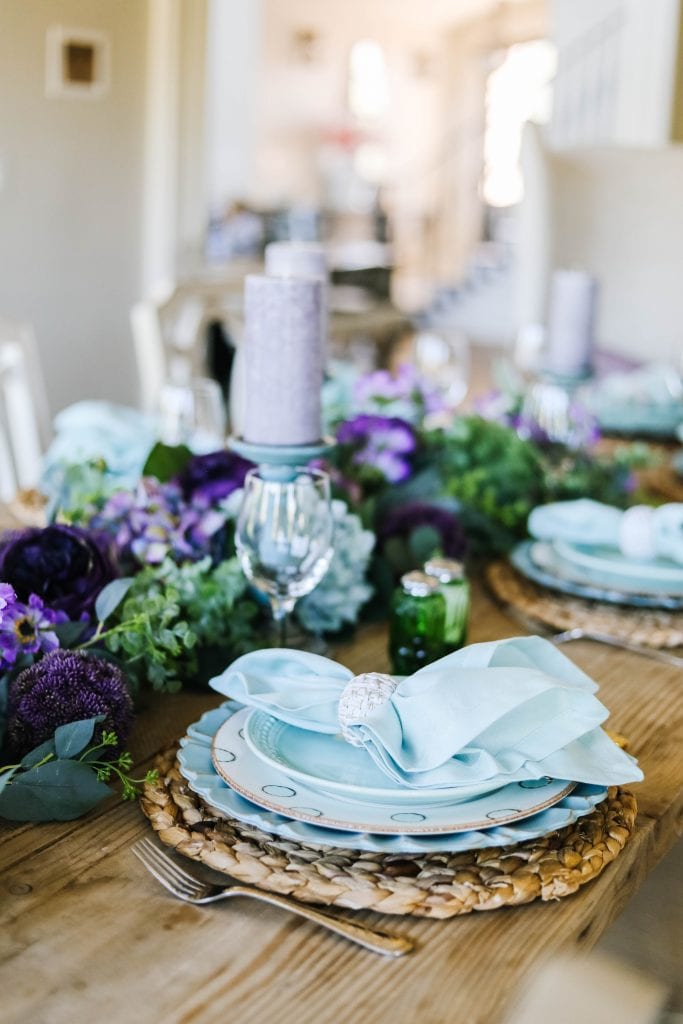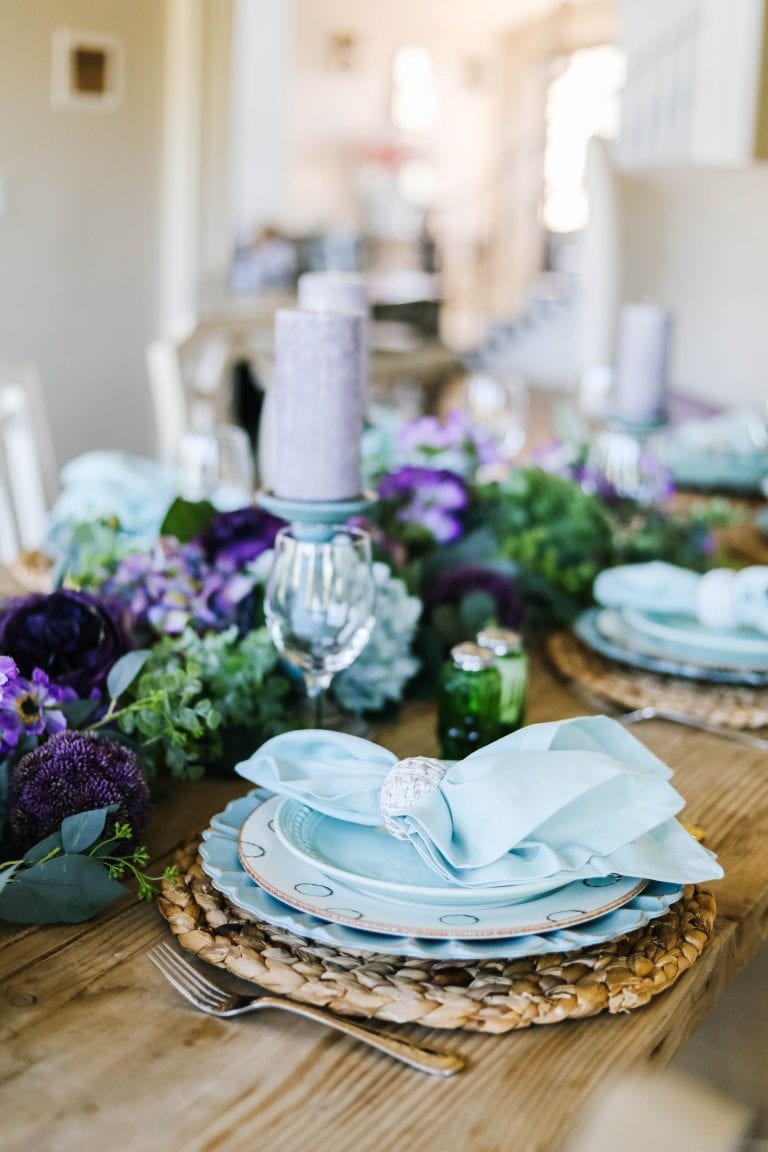 I also nestled in some teal colored hydrangeas that matched the dishes and to balance out the shades of purple flowers in the garland.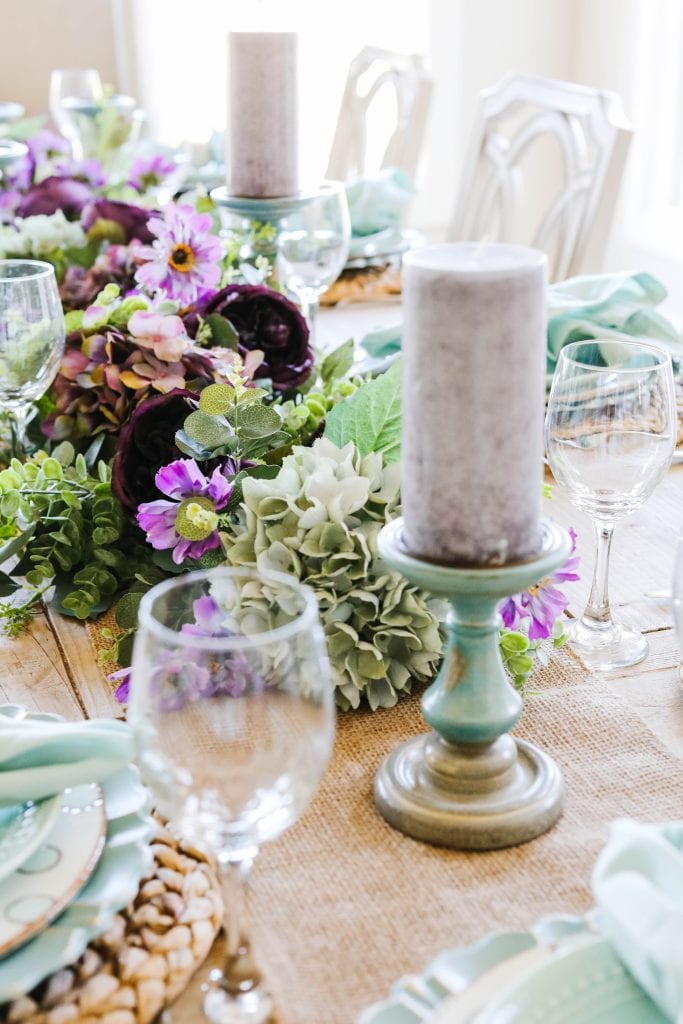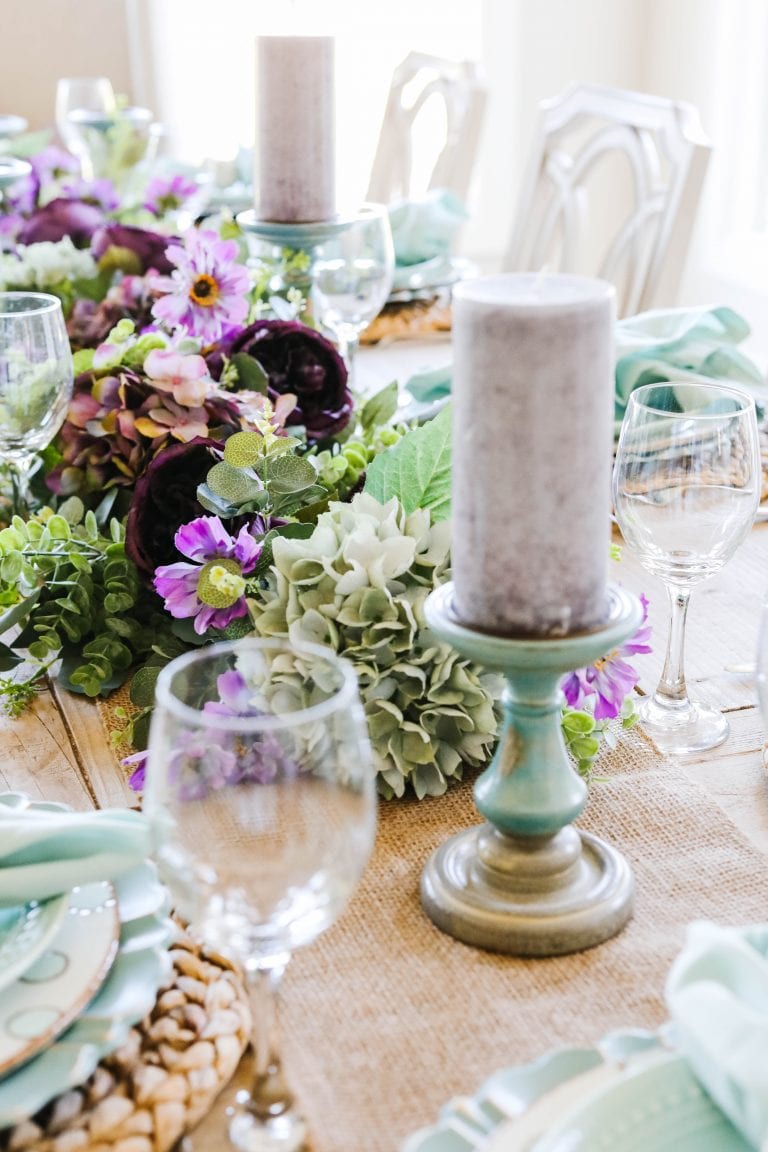 Last but not least, I added the teal candlesticks and lavender candles to the table.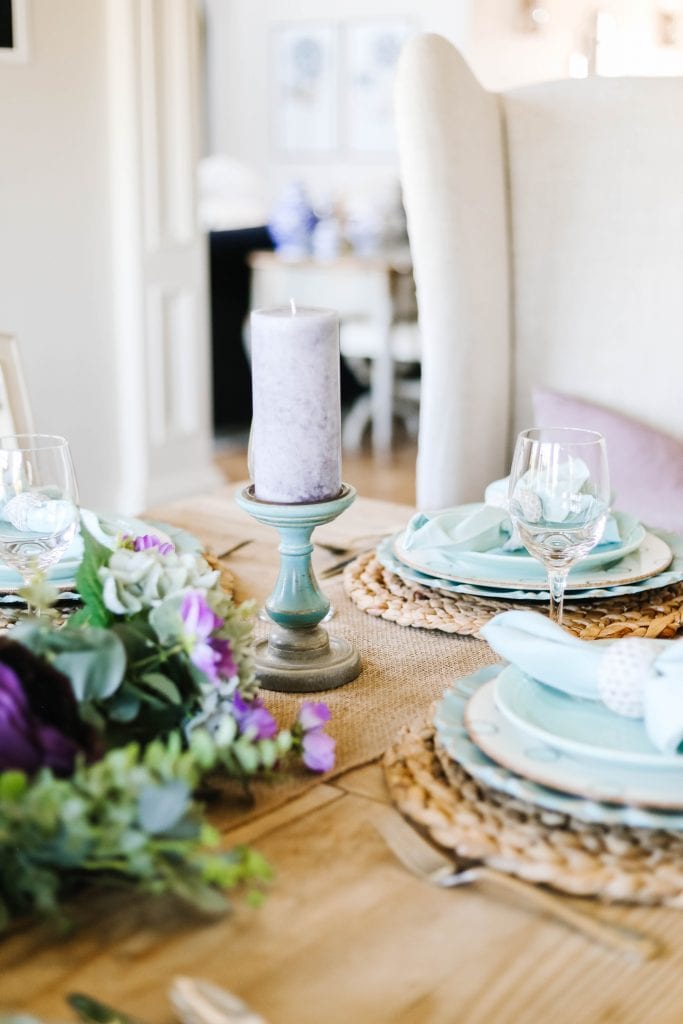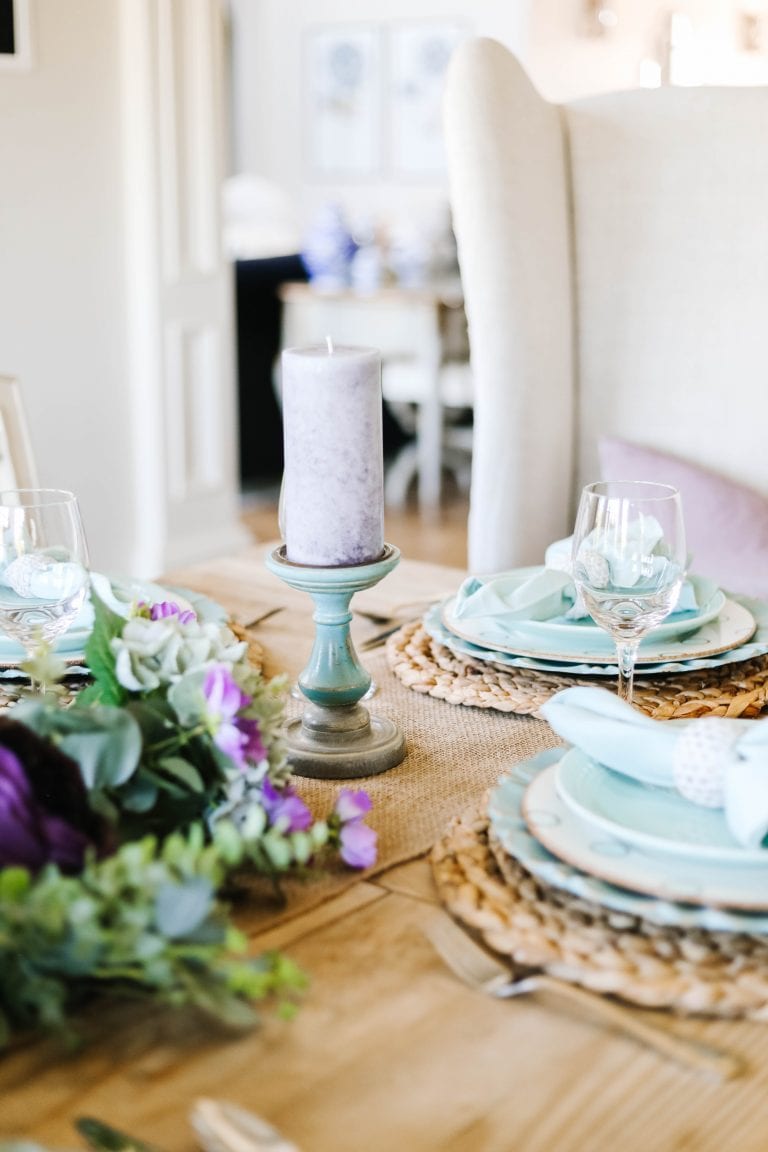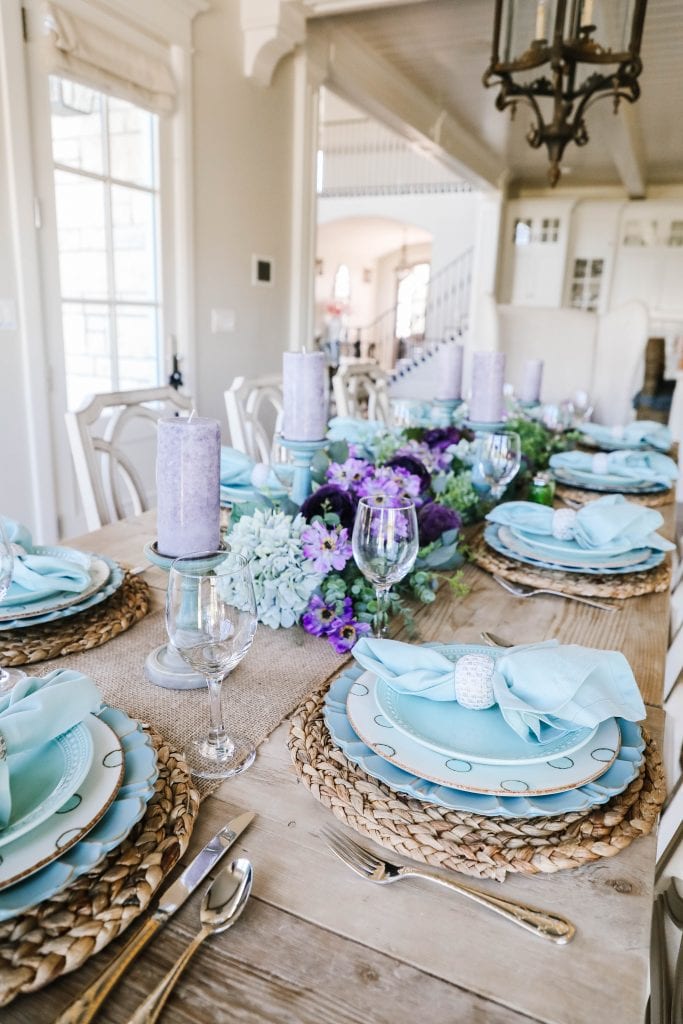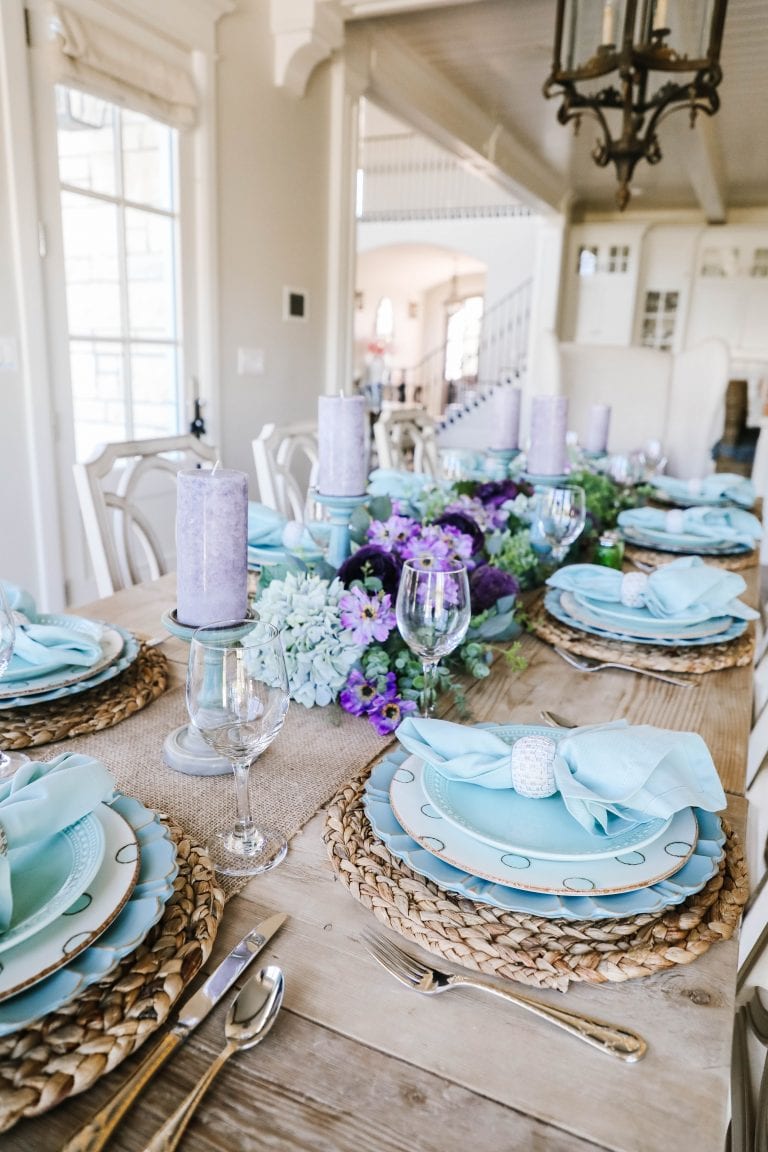 Spring, Easter, and Mothers Day
I hope you enjoyed seeing all the details of my teal and lavender spring tablescape! One thing I love about this one is that it can be easily transformed with a few tweaks for Easter and Mothers Day! For Easter, I just changed out the napkin rings and added some white bunnies into the garland and onto the table. For Mothers Day, I will leave it as is! I'm always happy when I can make a tablescapes work for multiple occasions and holidays!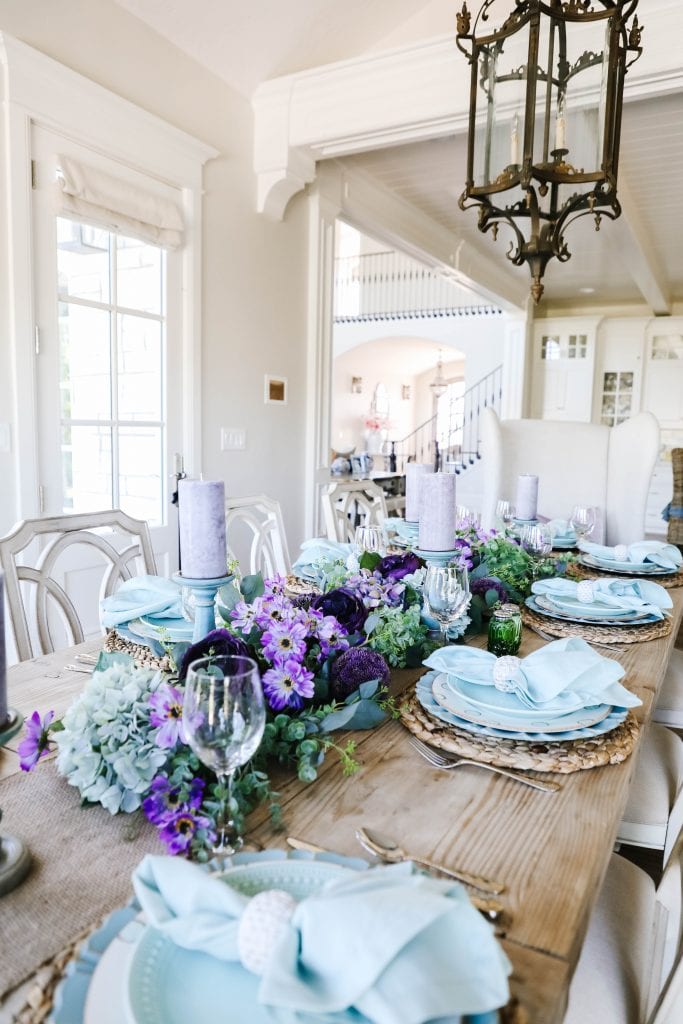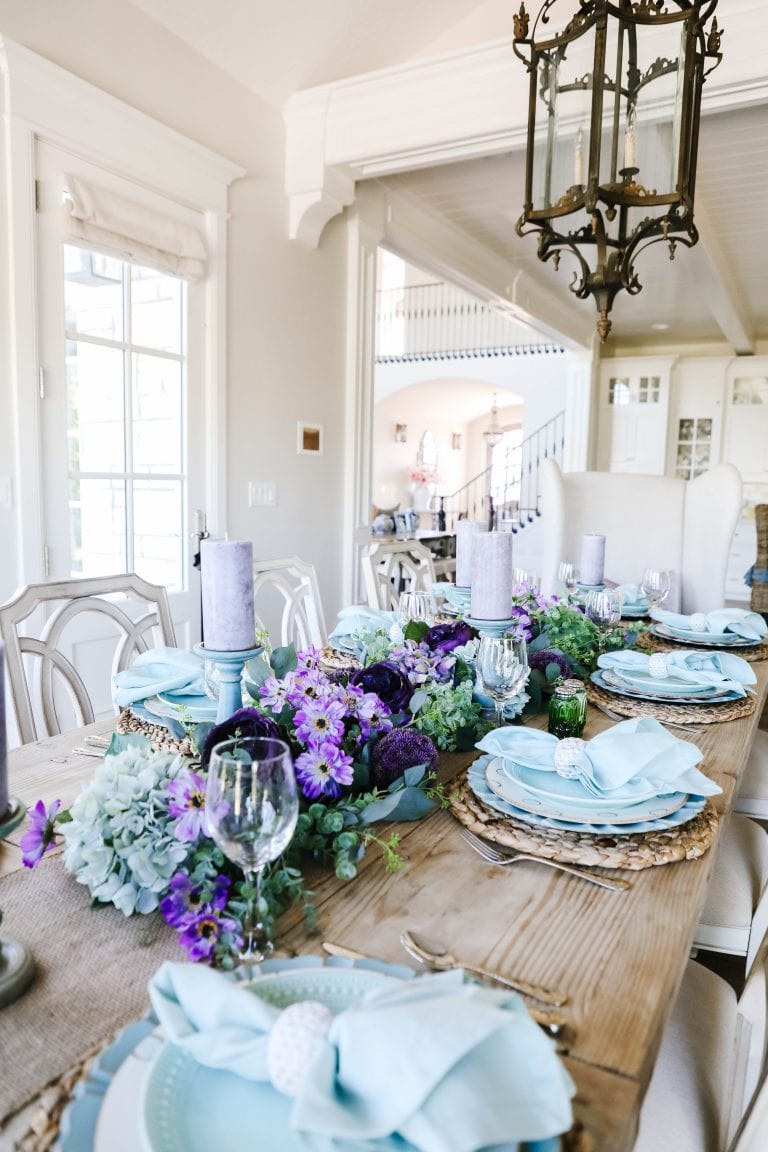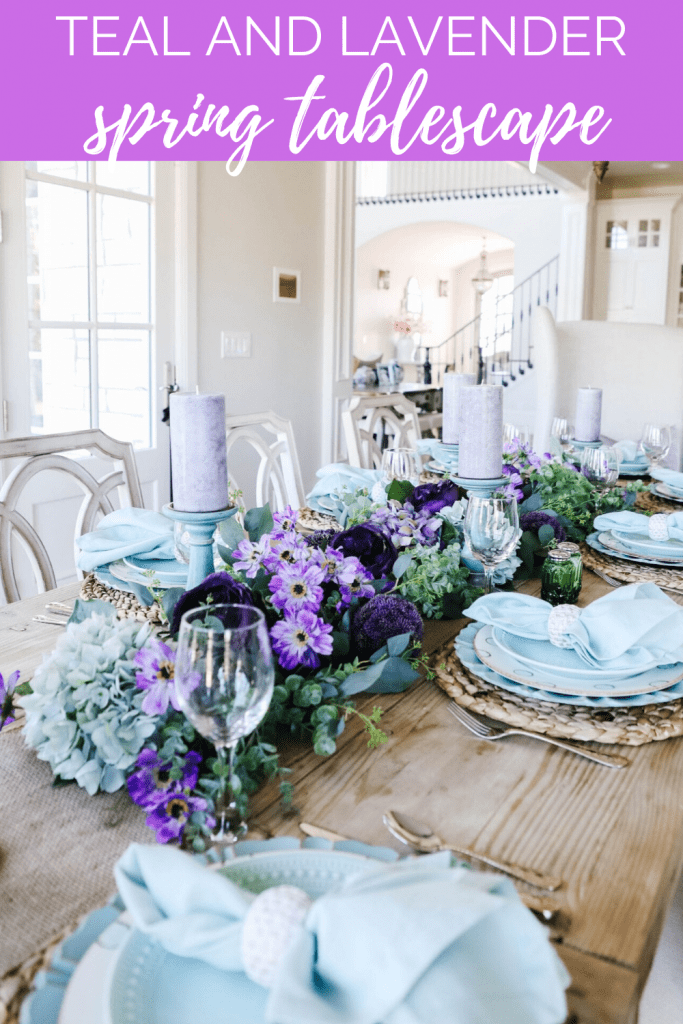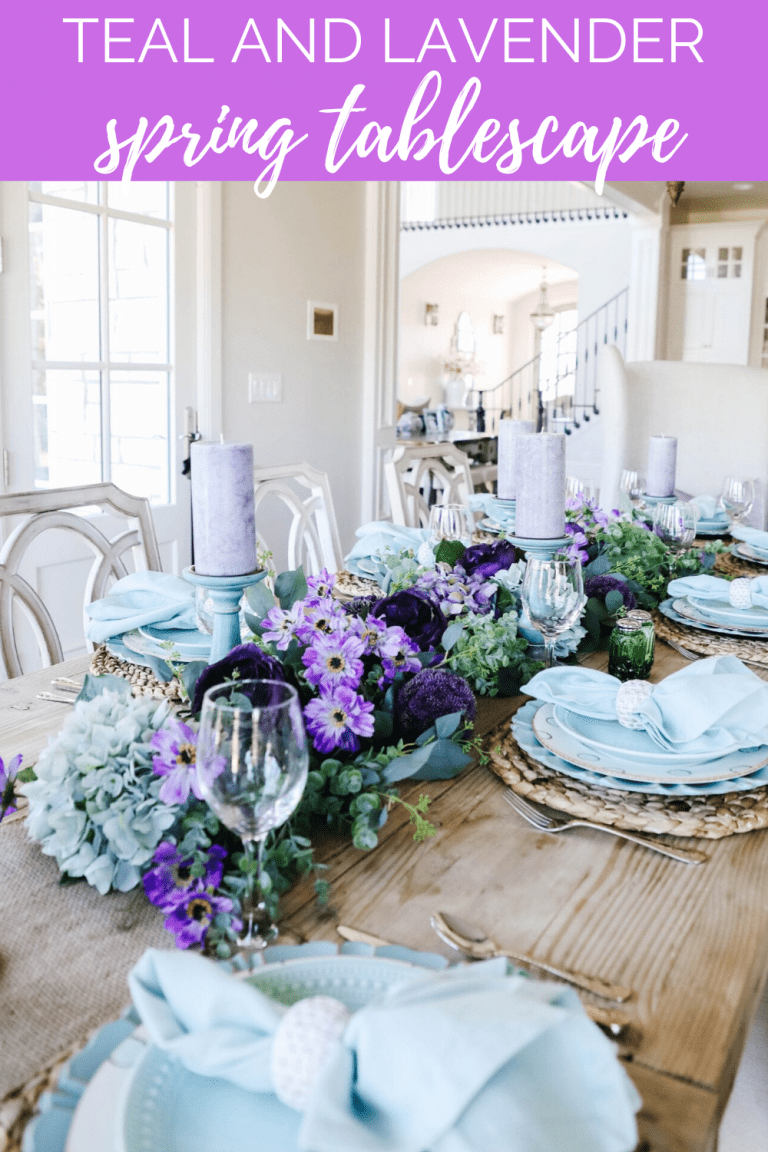 Here's some other tablescapes I've done that you might like too! Most importantly, they are all versatile and can be used for Easter, Spring, and Mothers Day.
Lavender and White Easter/Spring Tablescape
Easter Tablescape with Mint Green and White Colors
Robins Egg Blue Easter Tablescape
Lavender and Mint Green Tablescape
Simple Lavender Inspired Tablescape
Happy Spring!
xoxo,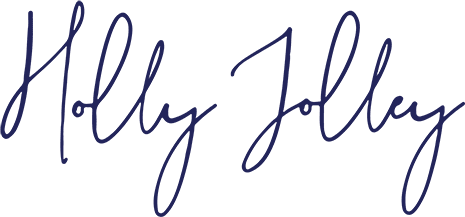 Sources linked here:
I wasn't able to link all the items as they are no longer available but I linked similar items where I could so you can create something similar if you like. The teal candlestick holders I bought at Fred Meyers but I cannot find any that are the same color so I linked some that are similar and you could use those or paint them to match.