My Pantry Organization Project
When we bought this home, one of the things I liked the most about it was how big the pantry was! With my love of cooking and entertaining, this was a big priority for me. The pantry was an excellent size, but I really needed to find a better system to store all my dishes and pantry items. I happened to see that one of my followers had an organizing business and when I clicked on her profile I was so excited to see that she was near my Highland, Utah home. I reached out and she graciously agreed to come help me tackle my pantry organization project. This job seemed so overwhelming at first but with the help of a professional organizer, it was a total transformation! Keep scrolling to see these pantry organization tips that sparked such a positive change in my home!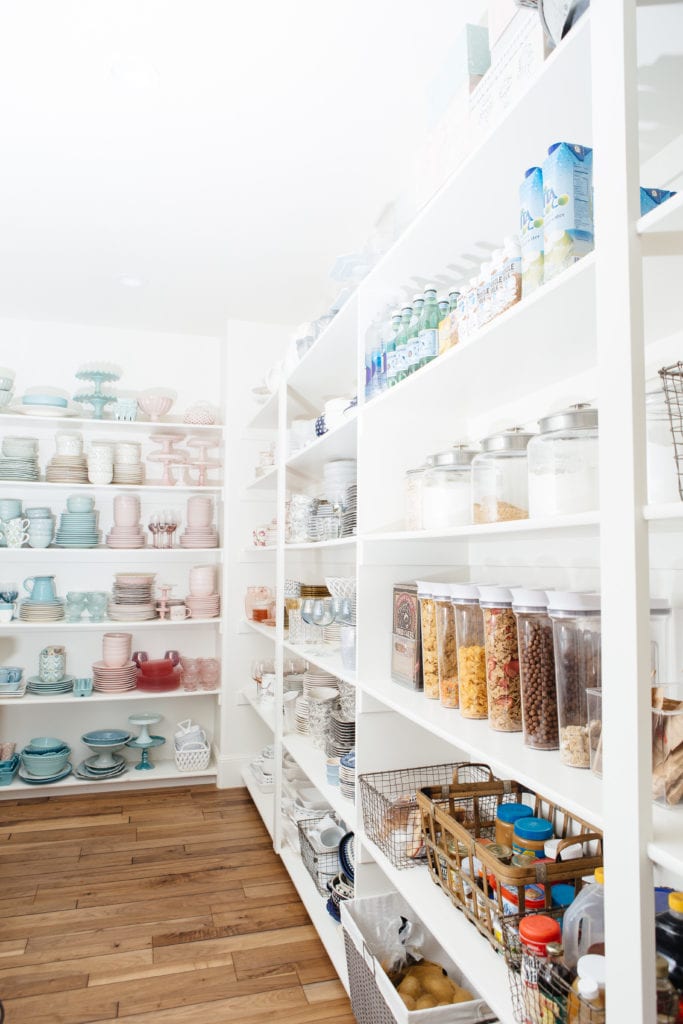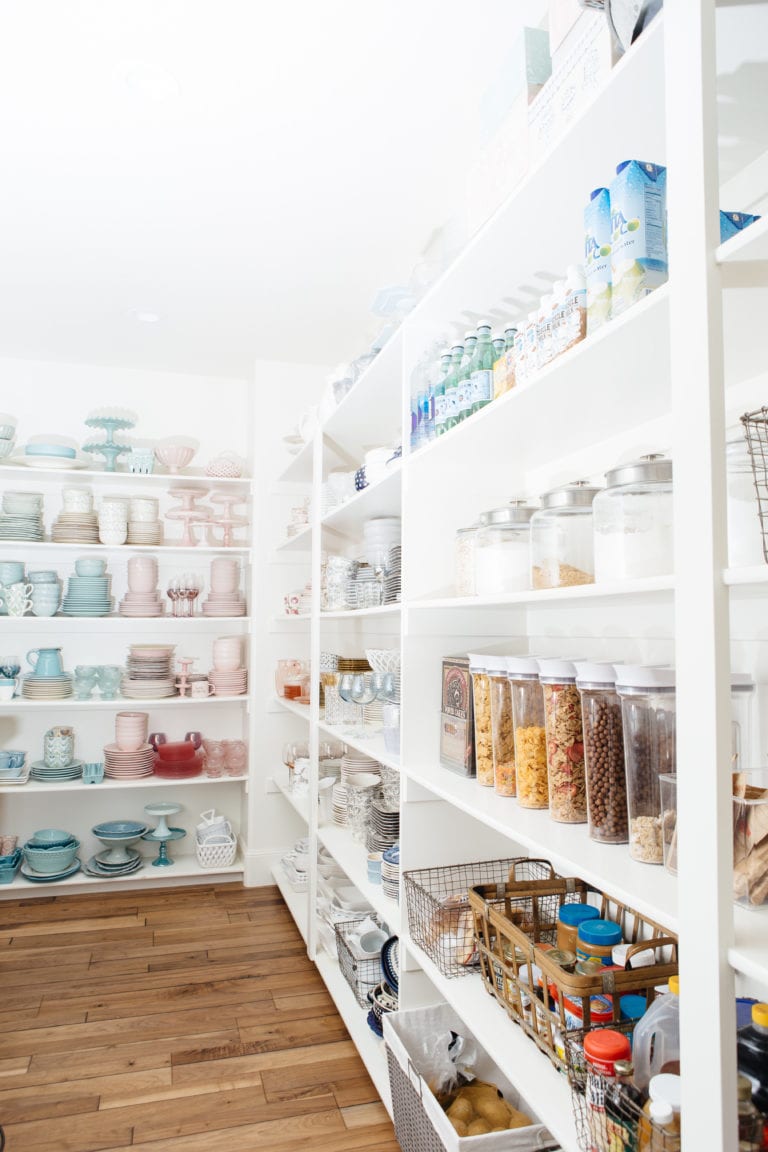 The Before Situation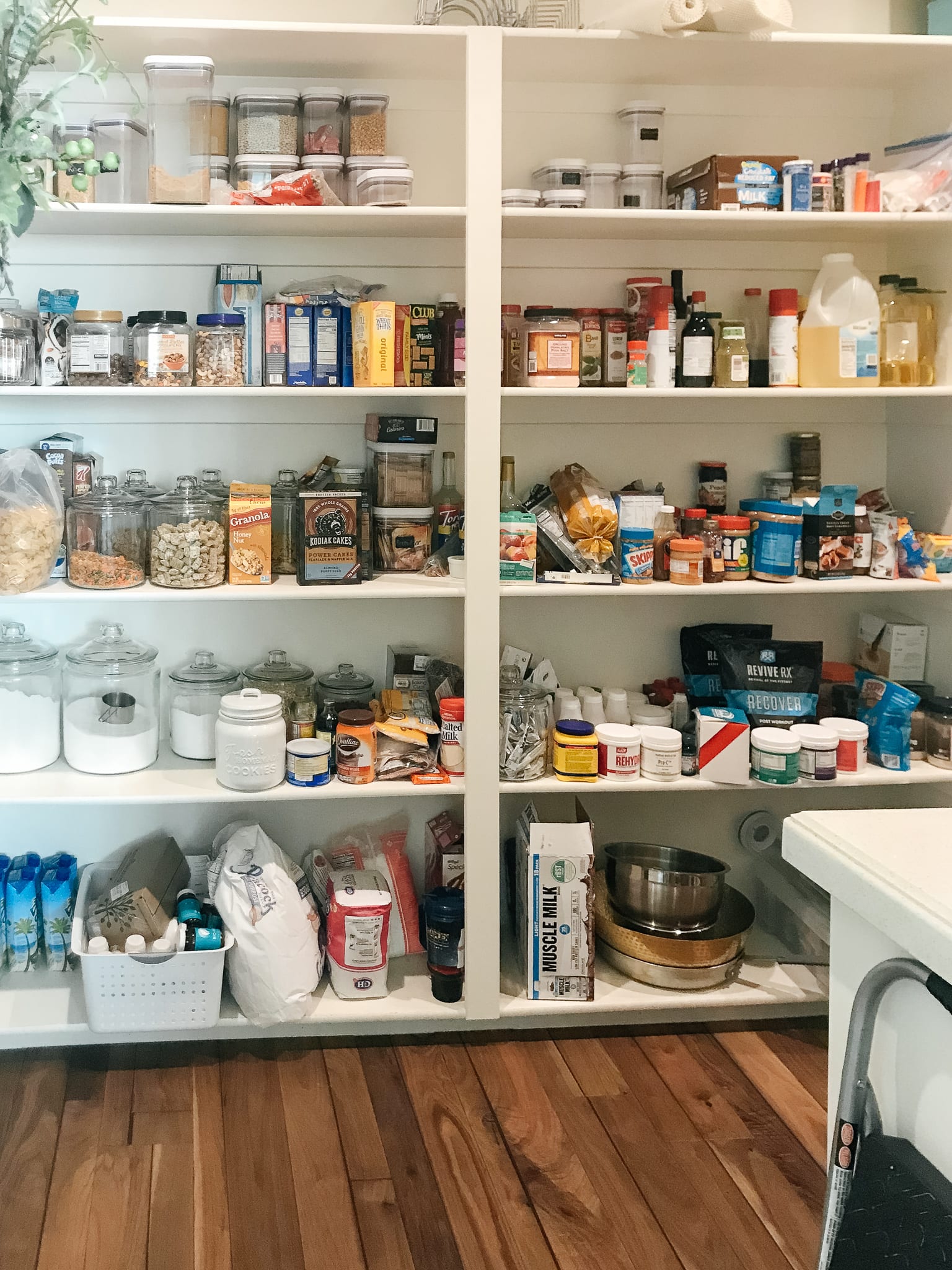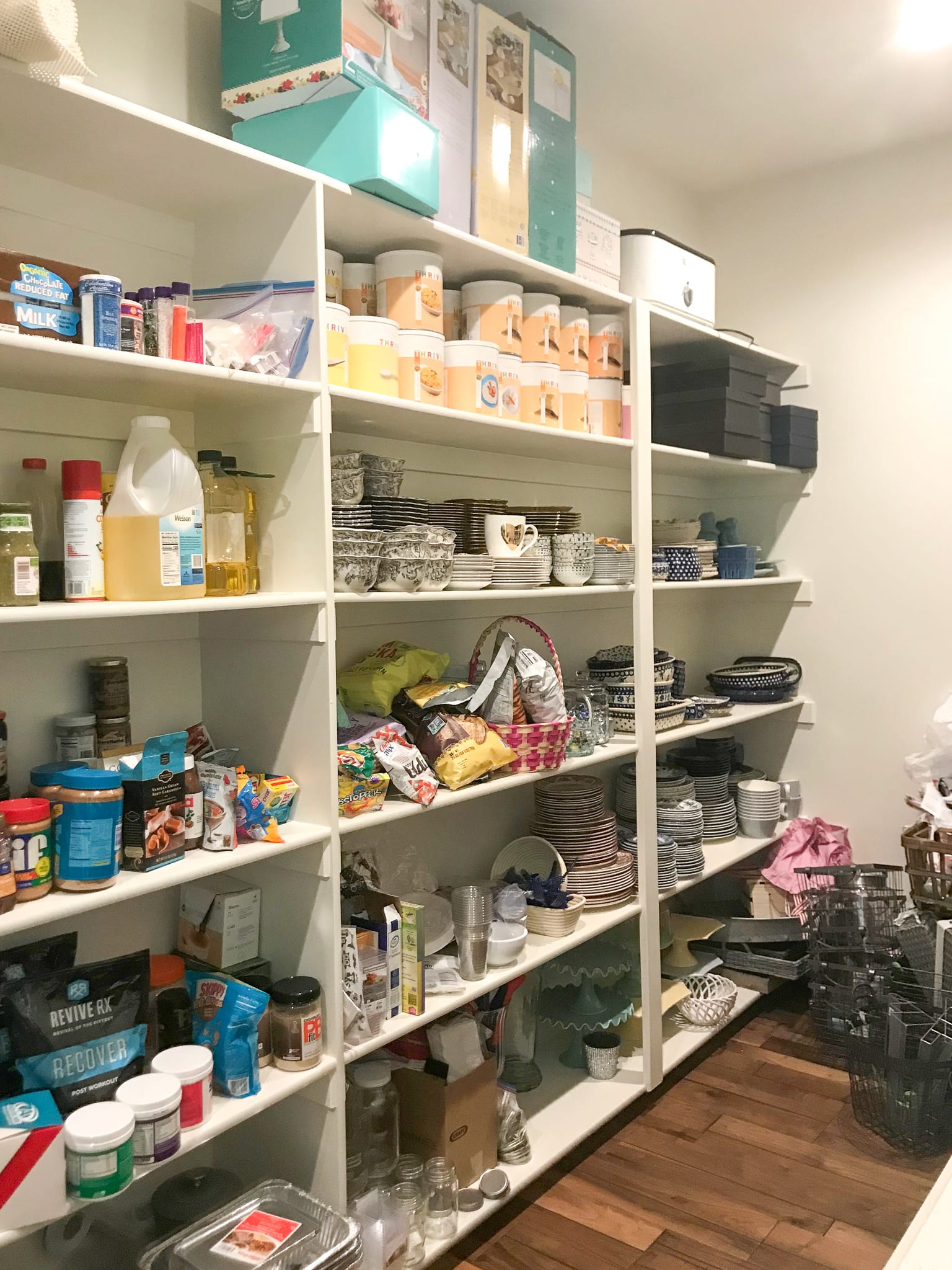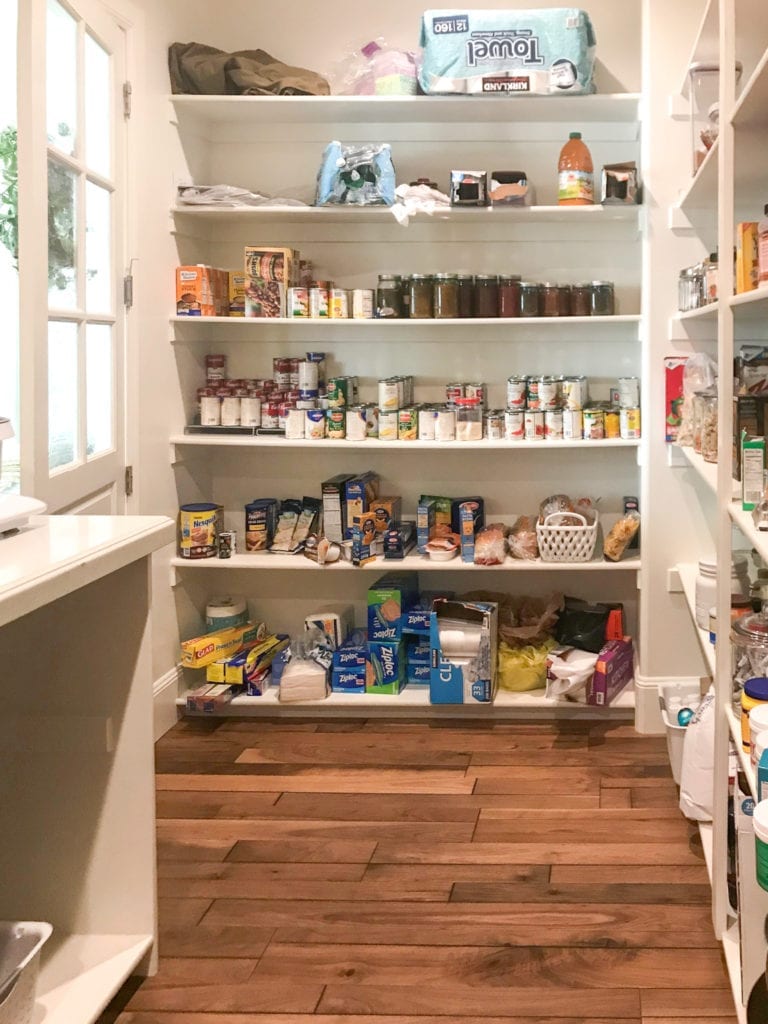 (Before Organization Project)
The After Transformation
Alicia immediately shared so many great pantry organization tips to make this pantry organized and functional. She was thorough and asked me questions about our use of the room, took photos and measurements and was off to work! She came back later with bins, boxes, baskets and other storage items that worked with my style and the functionality we wanted in our pantry.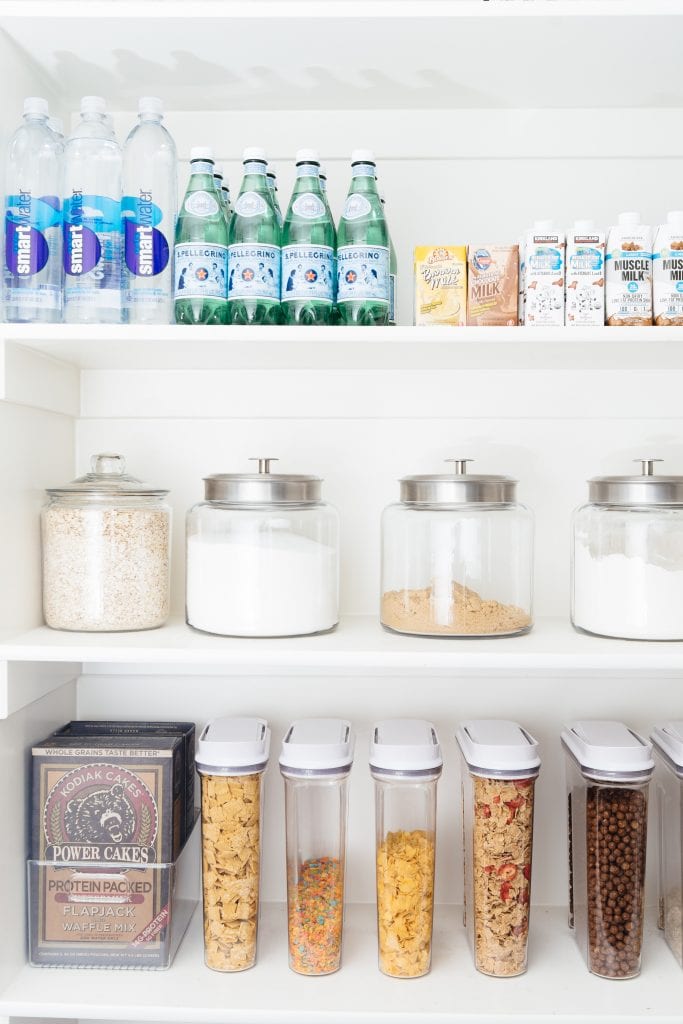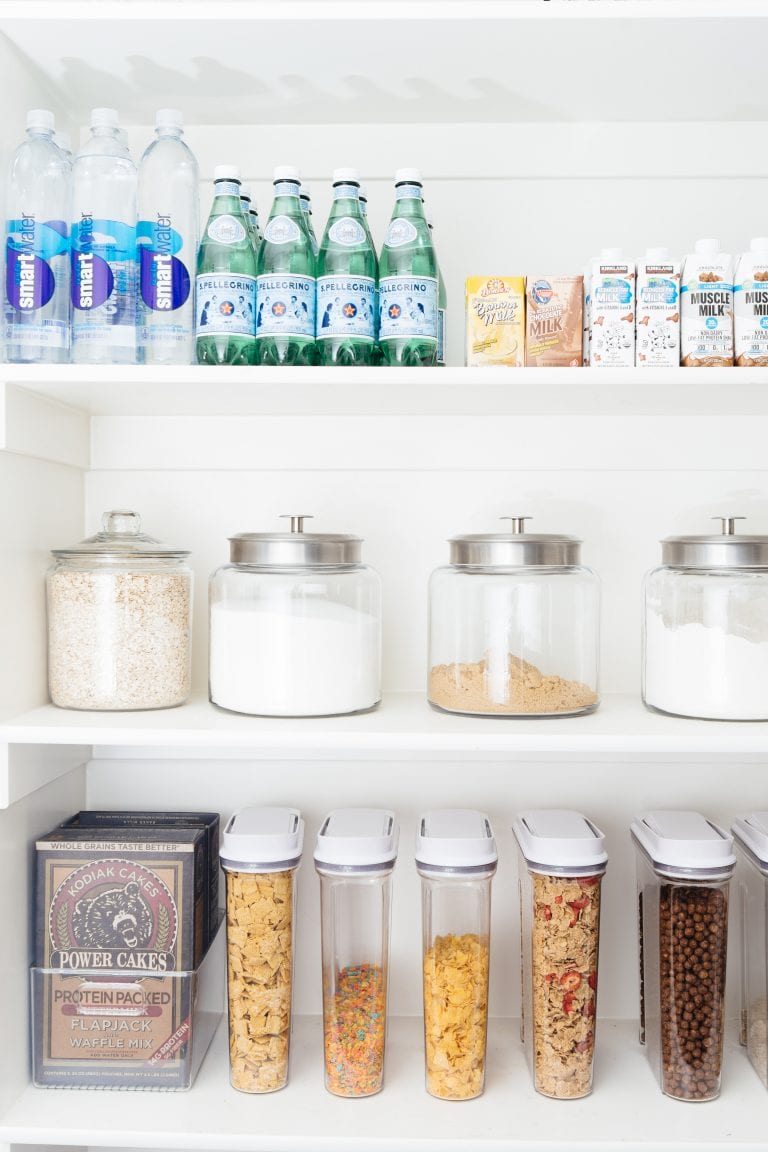 Dish Storage
I get asked where I store all of my dishes quite frequently. Before I met Alicia, I had some of them in the back of the pantry stacked in order with similar colors and styles. I stored others in cupboards and other cabinets in the kitchen. When I'm creating my tablescapes, I've found that I need to be able to see all the dishes in one place and have easy access to them. The pantry organization by color helps me save a lot of time when I'm in my creative mode! Alicia took this piece of information and decided to make a few changes from my previous set up. She suggested that we move the dishes to the front of the pantry and the food and other items to the back. This way when the pantry door is open, you see the beautiful dishes instead of all my food and I LOVE the way it turned out!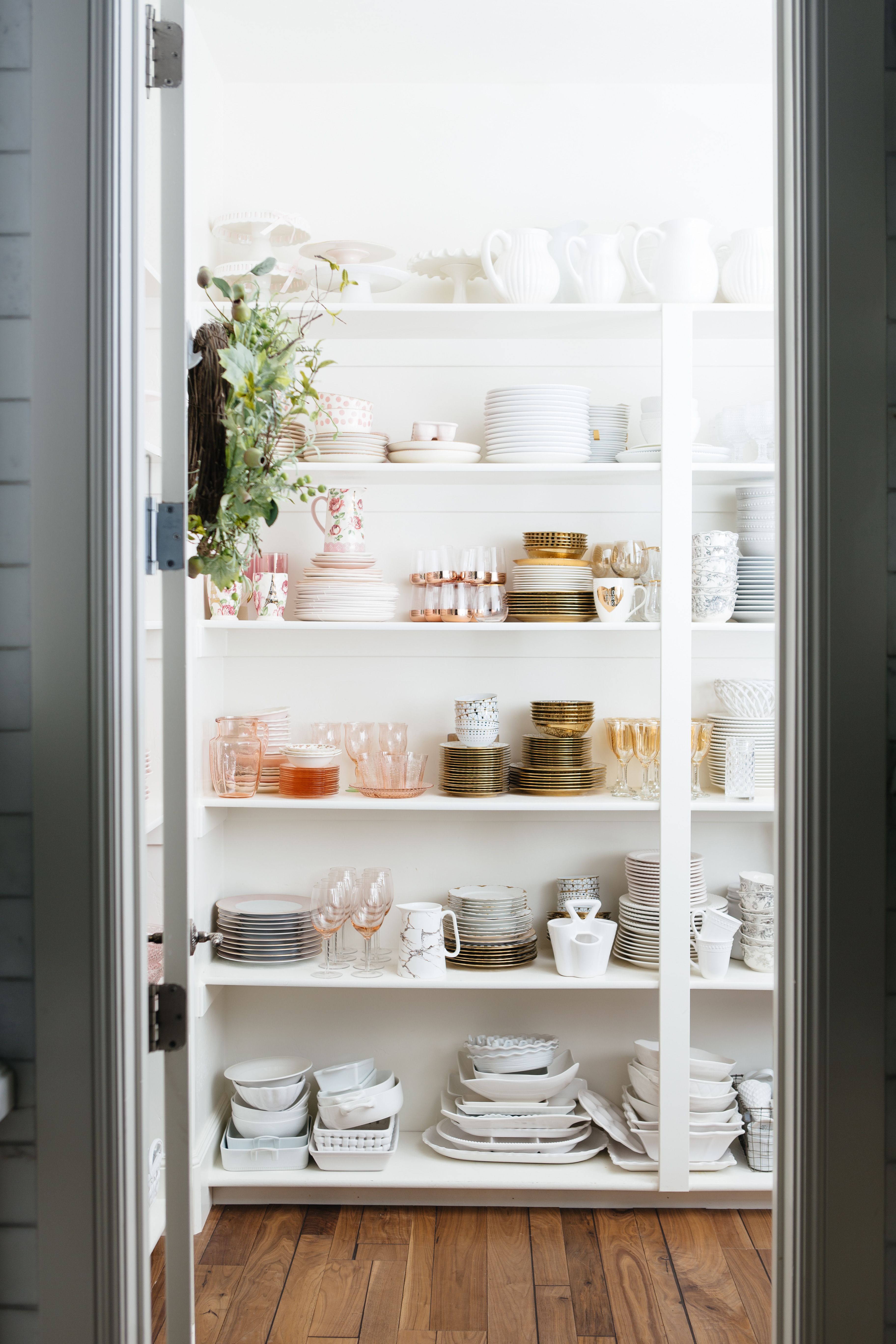 (Pantry Entry)
(Dish shelves in the pantry)
Organization Continued
For my food and other pantry items, it was important for me to have the storage solutions be easily accessible and functional. I wanted it to look nice and organized, but at the end of the day, I need efficiency! Alicia separated out all the food and organized it by different types. We've got a bin for salty snacks, sweeter snacks, and one for our crackers and chips. She used different storage containers and systems for canned goods, perishables, and my paper goods. She helped us store all of our non-aesthetic kitchen accessories in the right places. This will also keep them organized (like our zip lock bags, food storage, and bulk items).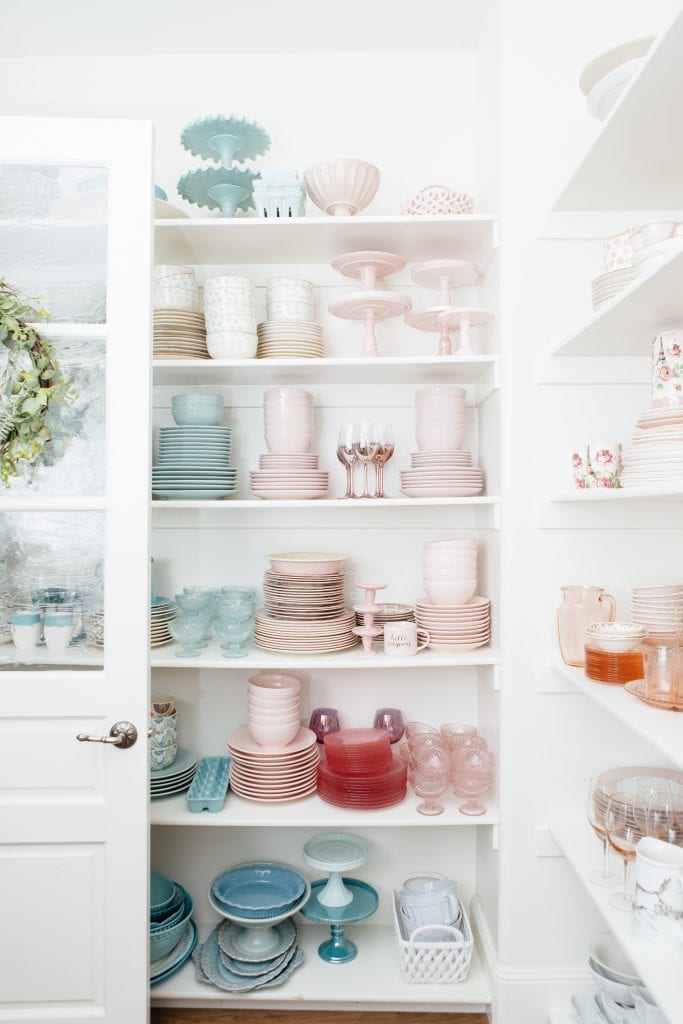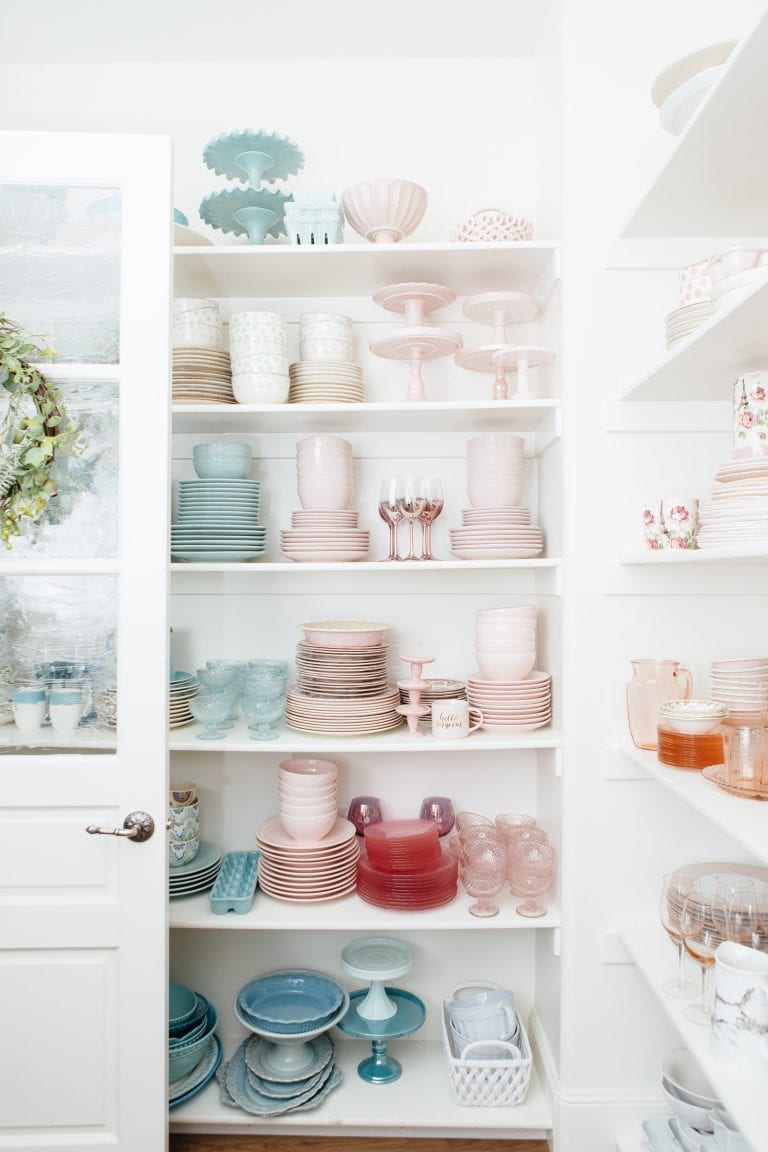 This has made such a huge difference in the functionality of our pantry from before! We are loving the changes and it has been easy to maintain. It took a week or so to remember and get used to where everything is stored now, but it has been nice having the set spots to keep things clean!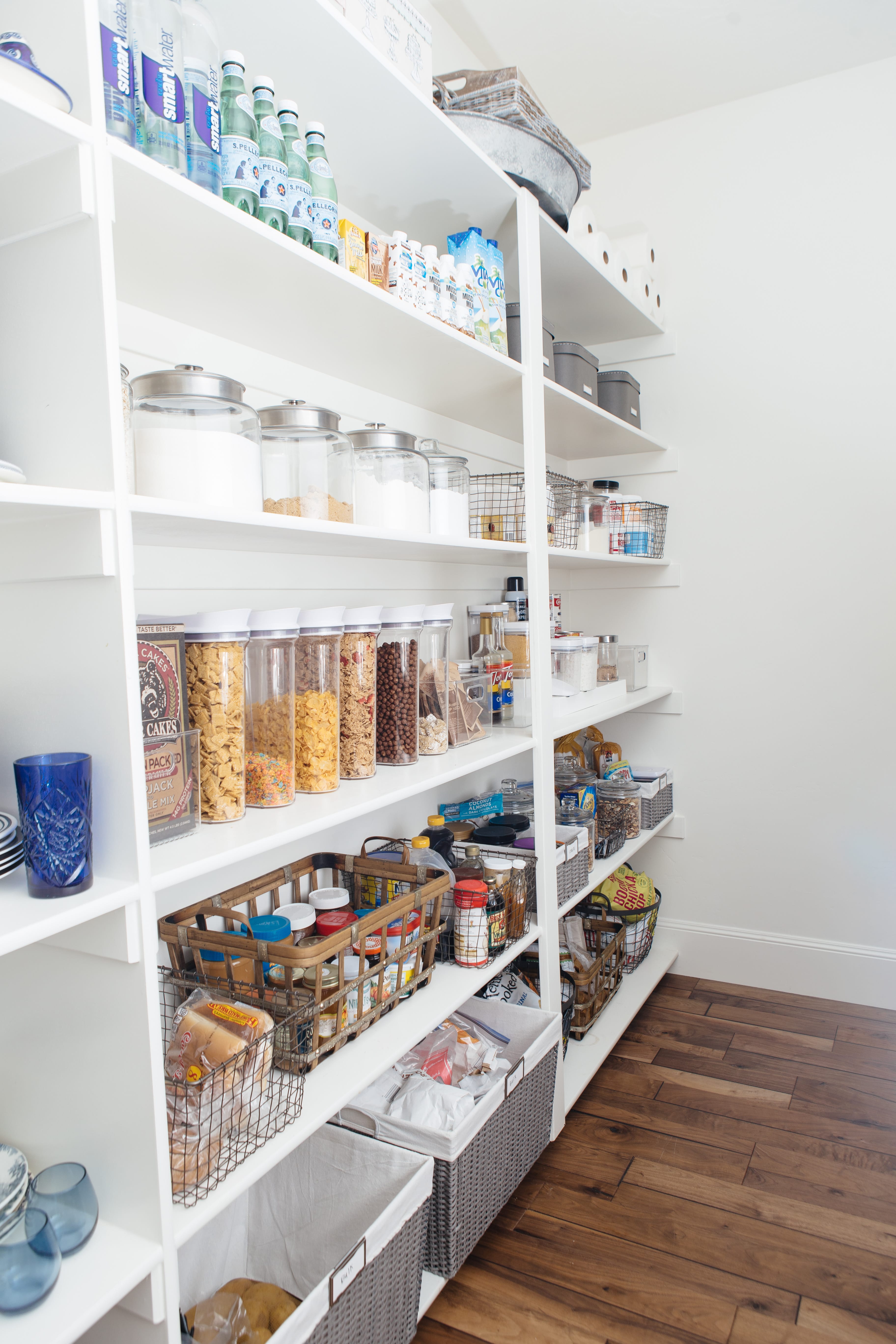 I learned so much from Alicia! Here's a few of the pantry organization tips I took away from this whole pantry organization project that can hopefully help you brainstorm ways to incorporate some of these things in your living space too!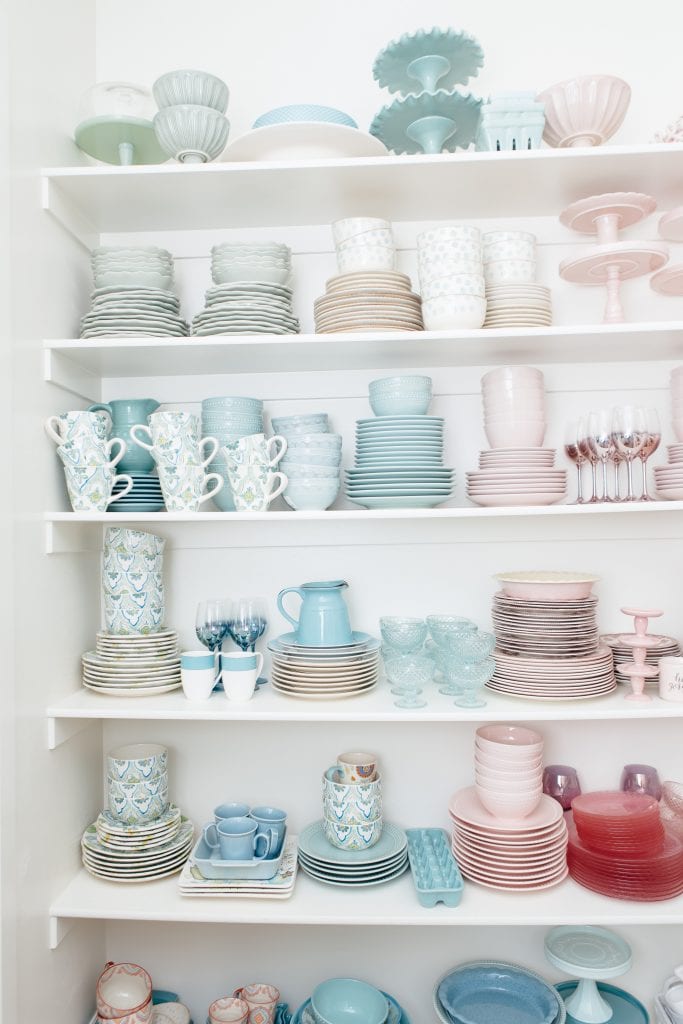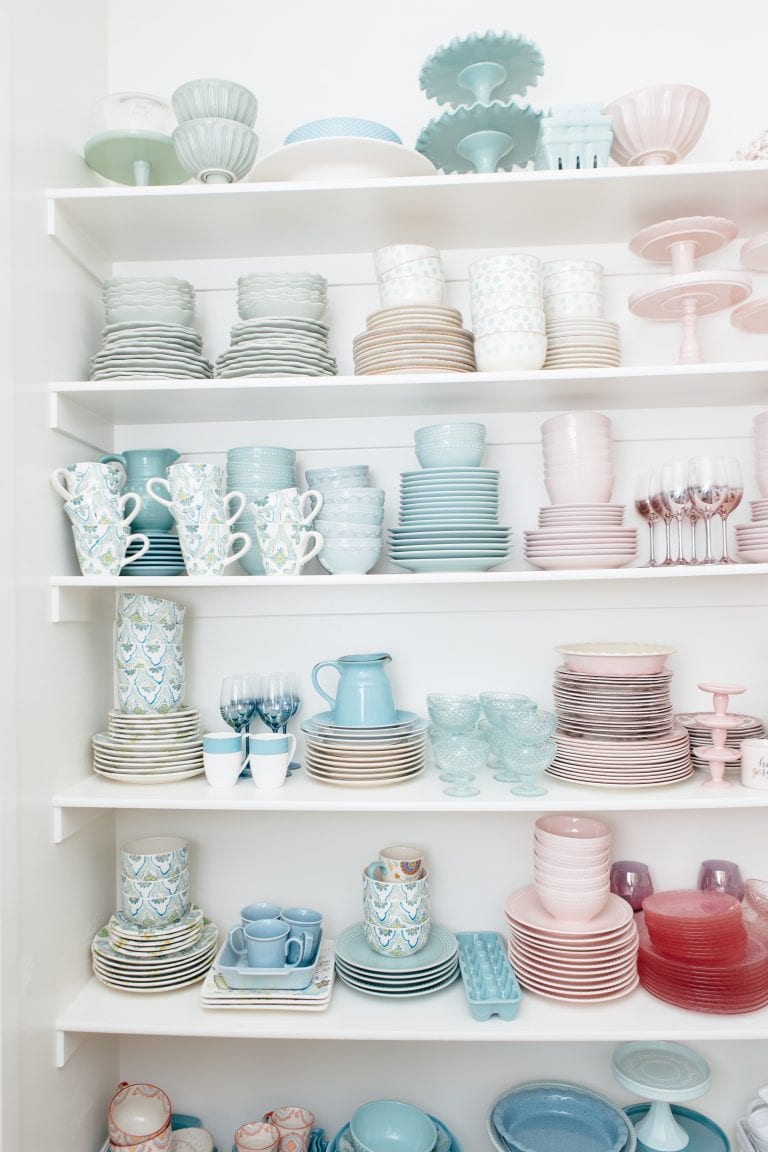 Holly's (and Alicia's) Pantry Organization Tips:
*When buying your storage and organizing items, make sure they are functional for YOU and your needs!
*Arrange items that are similar in style or in usage together so it is easier to keep it organized longer!
*Make sure things are labeled well and that you do a walk thru with your family to show them where everything is so that everyone can help keep it organized. You can even enlist their help! I have always included my kids in projects around the home as I think it gives them ownership and helps them learn good skills at the same time.
*Throw out things that have been around for way too long! Purging feels so good! Before Alicia came, I made sure to purge items I no longer needed and any expired food items. I think I threw out at least 10 bags of half eaten chips. Please tell me I'm not the only one who has done this!
*Put things you use more frequently in easier to reach places. I am short, so I keep a step ladder in the pantry so I can reach the upper shelves.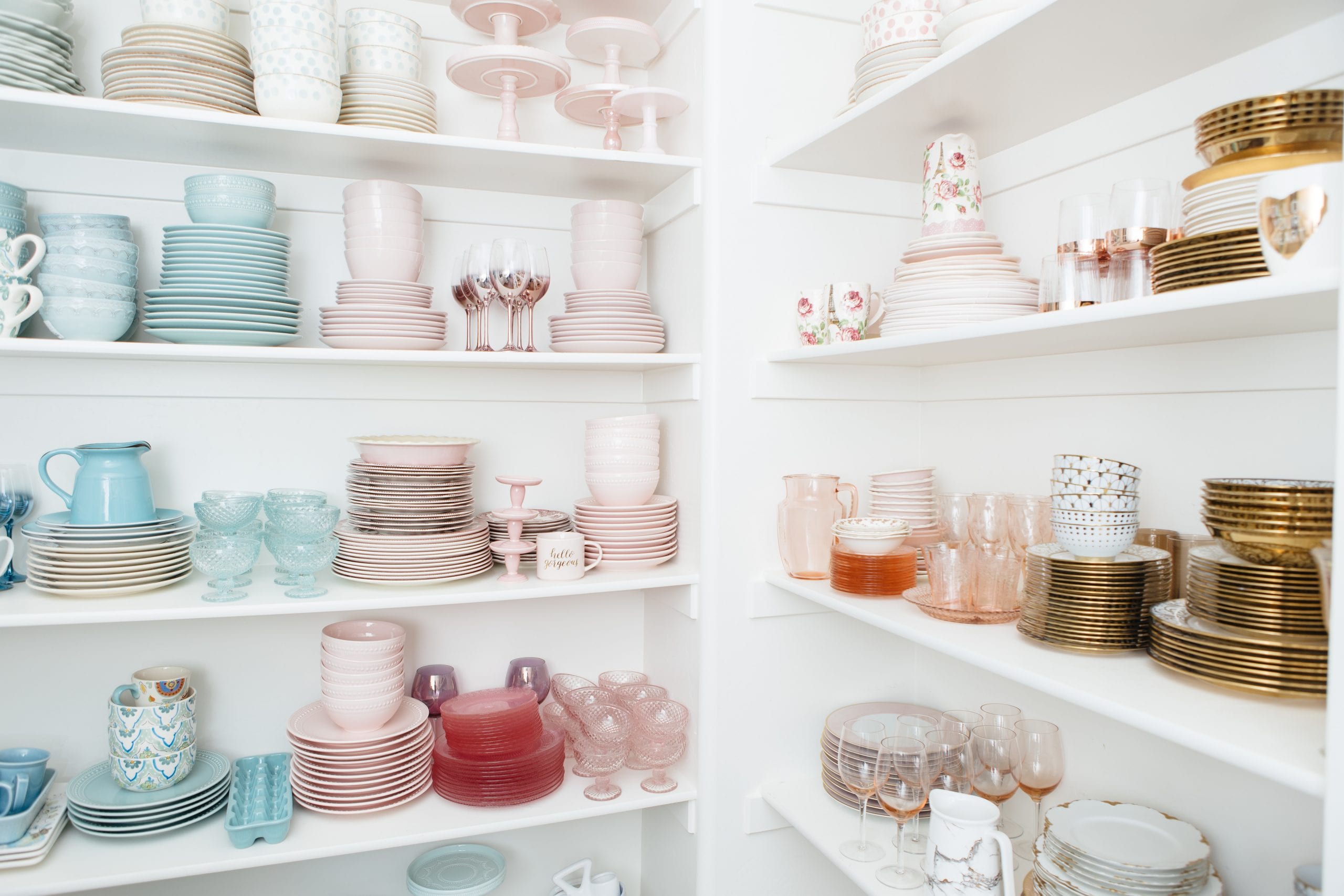 Isn't She Amazing?!
*Organize bins for things you use frequently together. One of my favorite ideas that Alicia had was creating a smores bin. We have a fire pit out back and love using it with the kids! The bin has everything we need for smores, and it has made it easy to take the whole bin outside! Depending on your needs, you can create bins for things you use the most. I wanted a basket or bin for baking items so I can just pull out the bin and everything is there.
*While stacks of OXO containers may look beautiful with all of the snacks in them, it might not be realistic. Especially for families with little kids who go through snack items quickly and change up snacks frequently! A big basket of snacks, like we put in our pantry as well, is a lot less maintenance!
*Organize your dishes and serving pieces stored by color! This has worked so well for me, but I am also aware that not everyone hoards (or collects as I like to say) dishes like I do!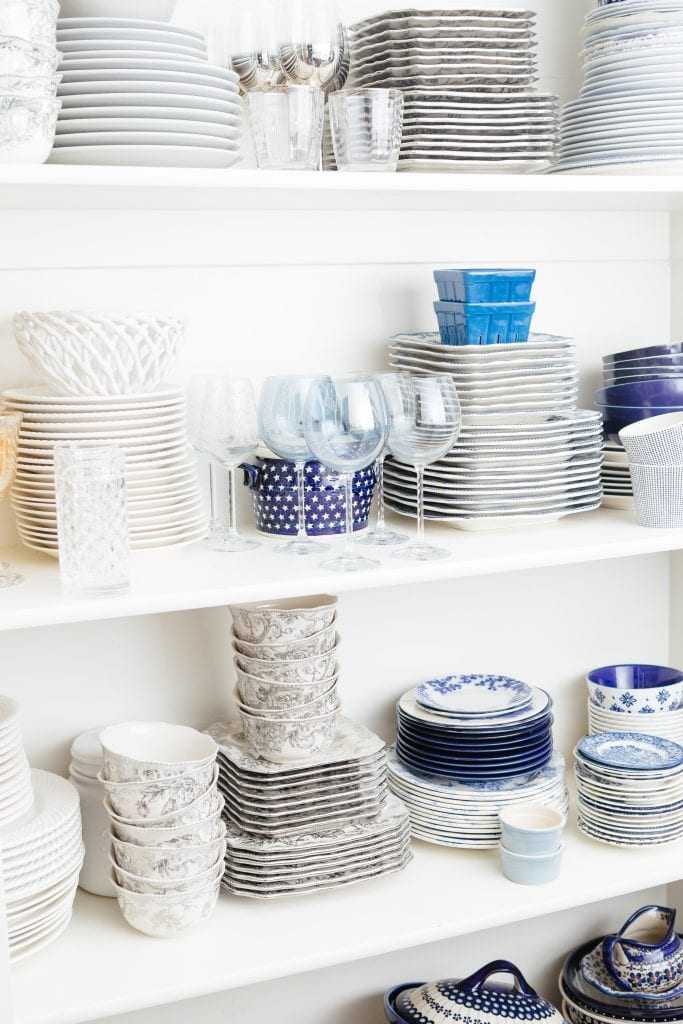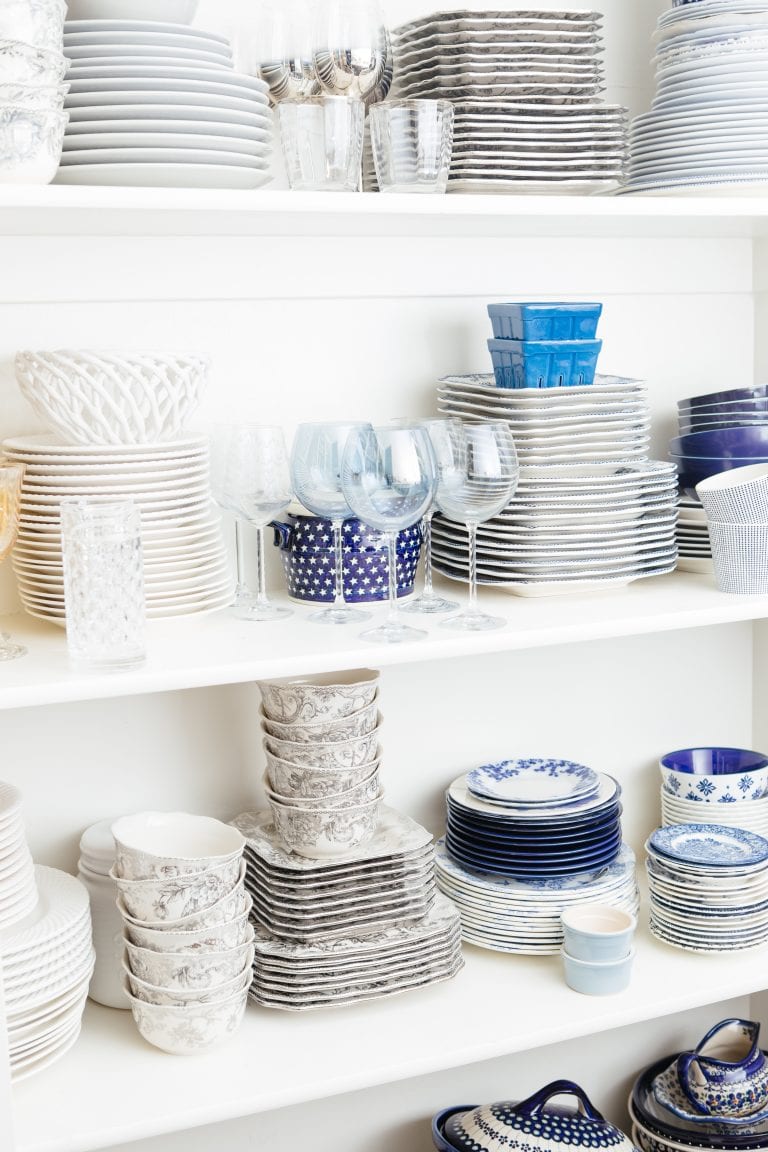 Organizing your space takes a little time and money up front, but if you stay on top of it regularly, it becomes habit and saves you time and money in the long run! After my experience with Alicia from Lux Simplicity Professional Organizing, I'd highly recommend her. Her services are great for anyone needing a little assistance tackling those organization and storage projects!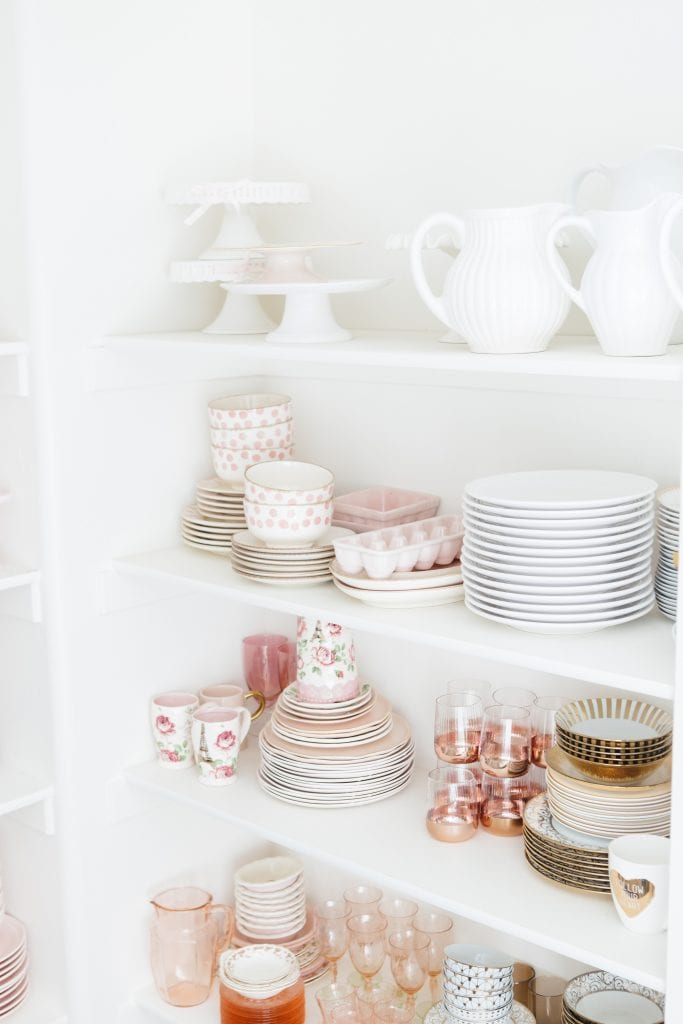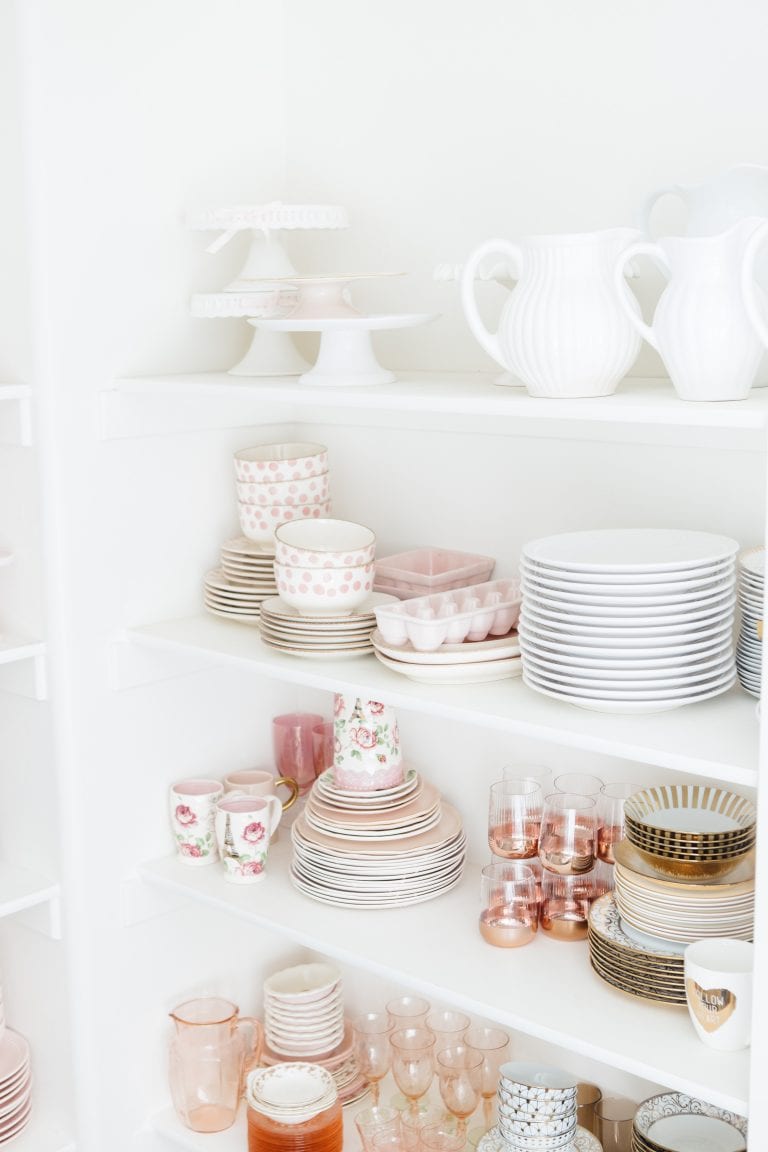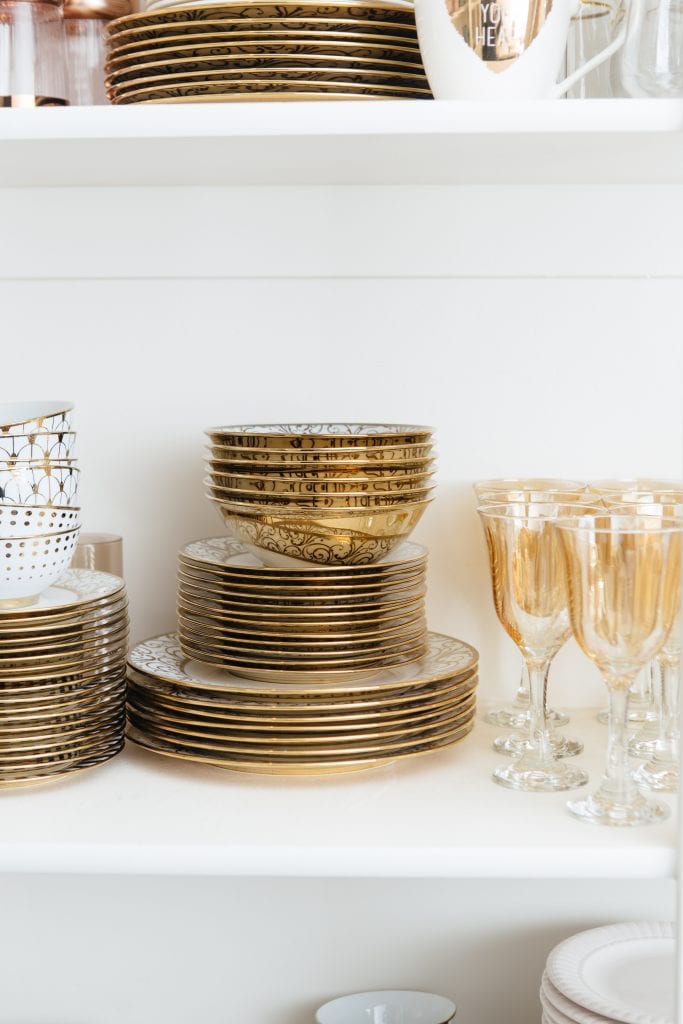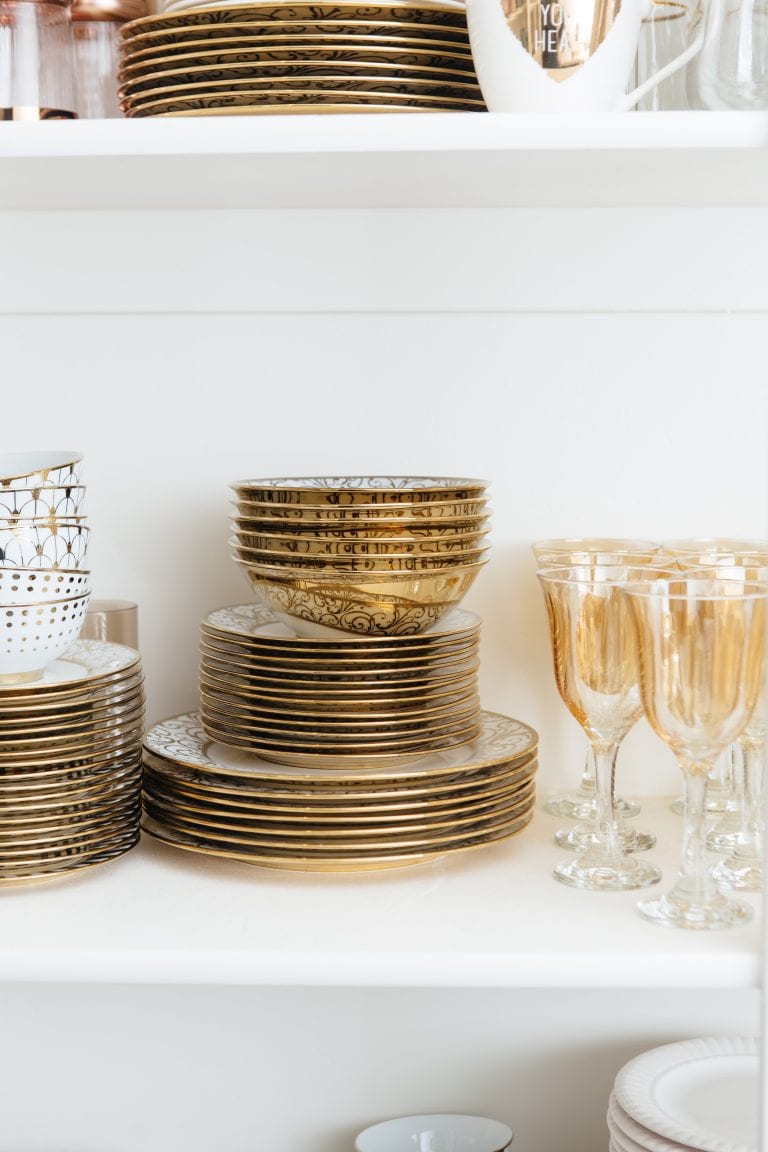 I hope you enjoyed seeing my pantry organization project and the amazing transformation!
XOXO,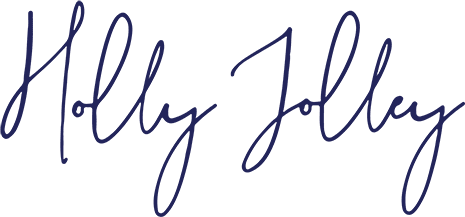 For more inspiration on dish collecting/hoarding head to my friend Leslie's -My 100 Year Old Home– blog post My Life as a Dish Whore-Der
You might enjoy seeing these tablescape where I've used some of the dishes from my collection.
Green and Blue Spring Tablescape