A Beautiful + Organized Master Closet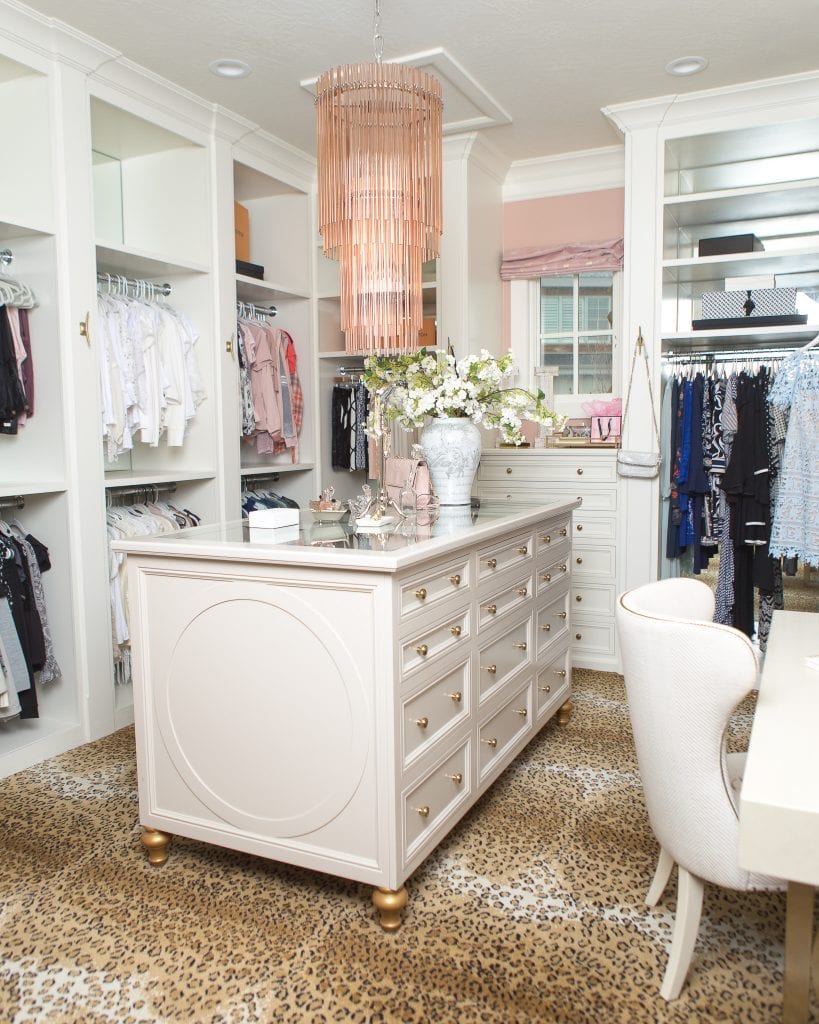 A Beautiful + Organized Master Closet
I have never shared the details of my closet and so many have asked to see more of it, so here it is! I love having a beautiful + organized master closet. I am lucky enough to have this all to myself since my husband has his own closet. I'll also share the closet inside the closet! This is one of my favorite design features.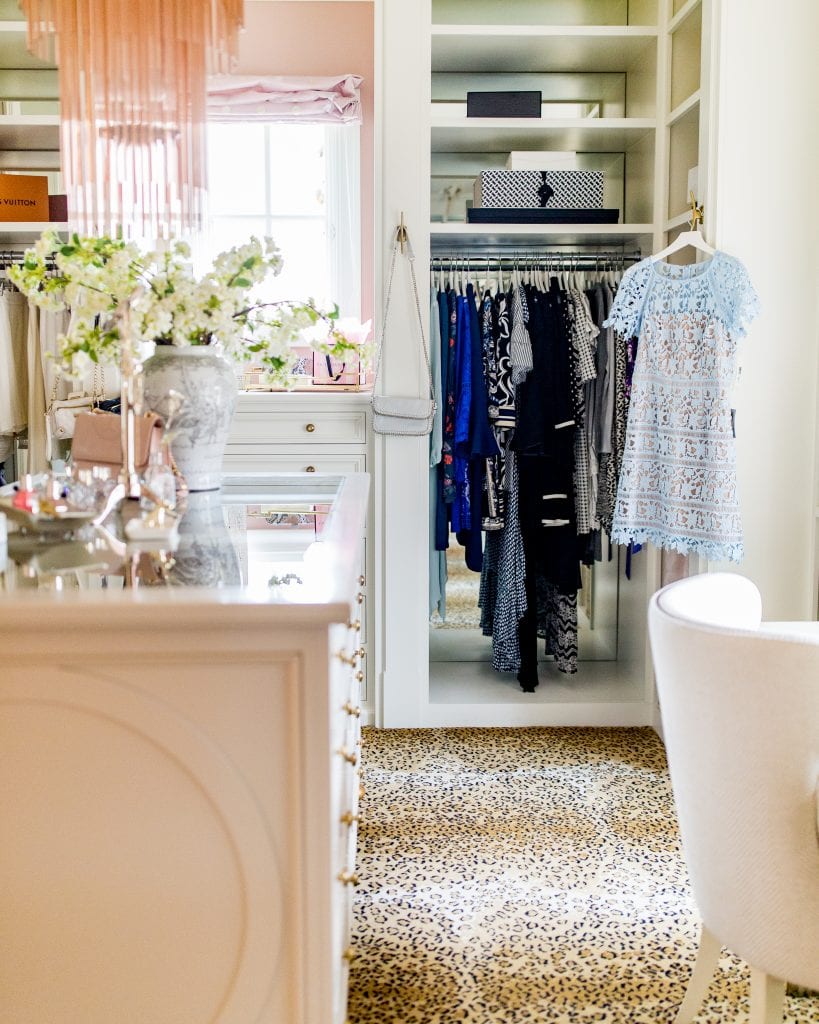 Some of the features I love about the closet are the size. It has plenty of room for everything you can imagine. There is plenty of drawer space in the island and a built in dresser in between the hanging sections.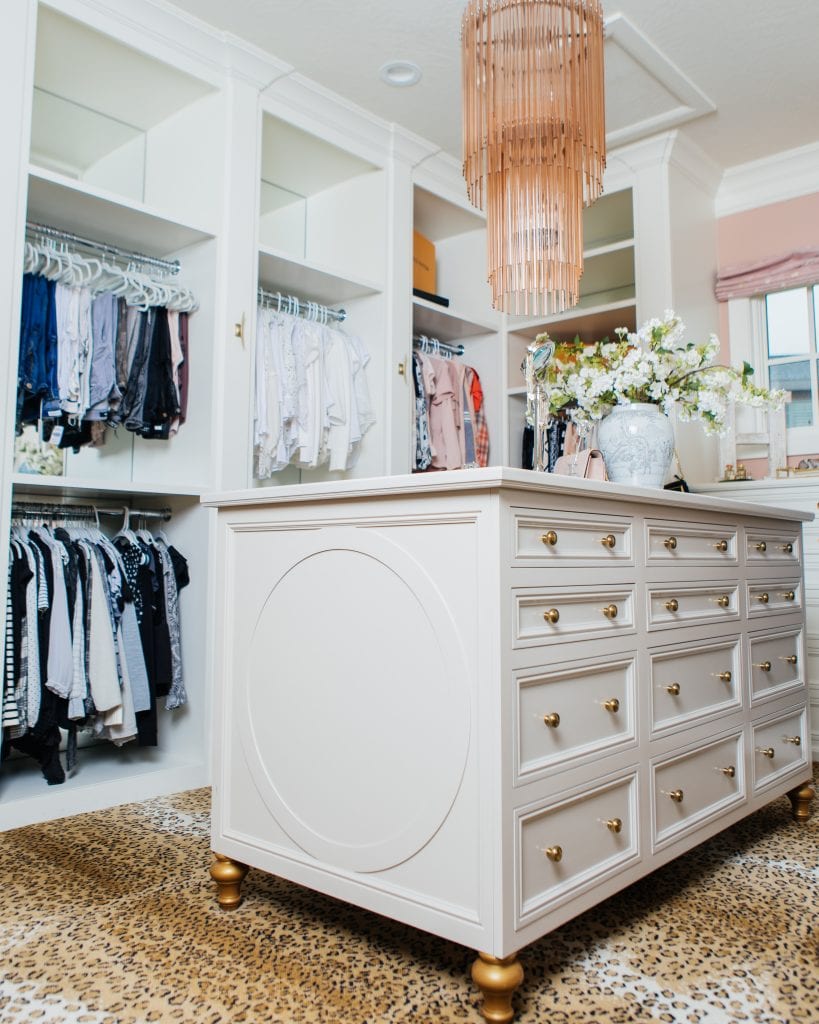 This definitely makes it easier to store things and keep eventing organized. I also like how much space there is to hang everything. There is plenty of space for long and short hanging items.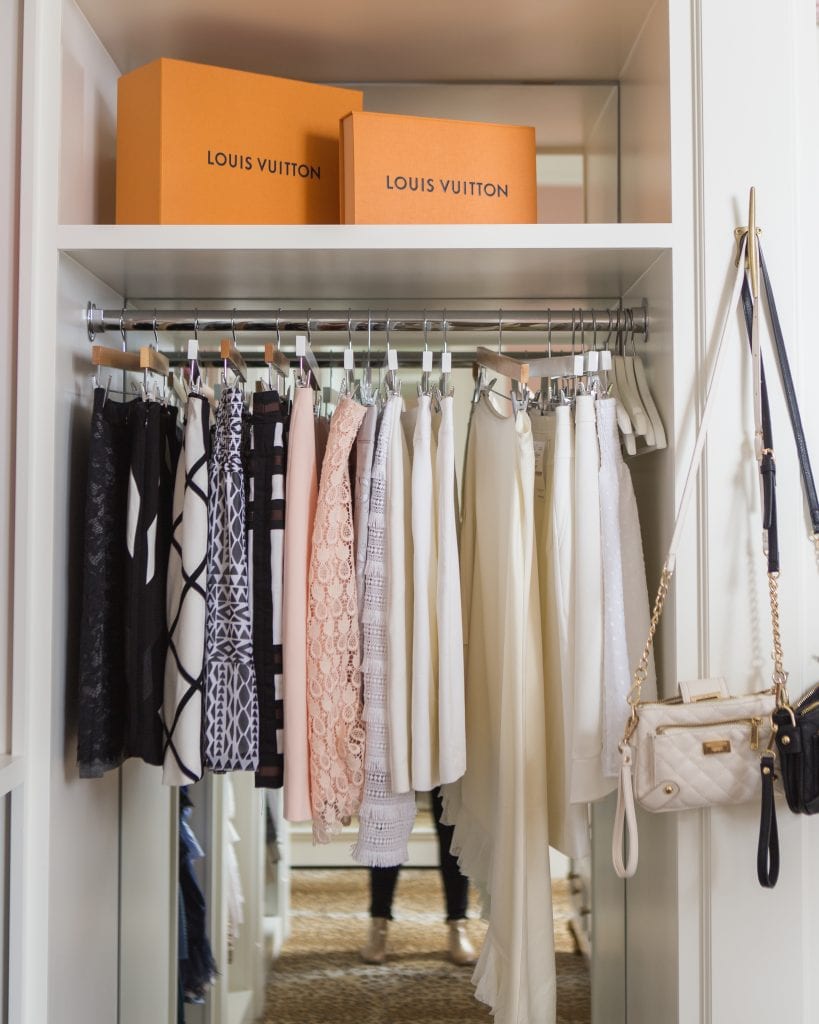 The Closet Inside the Closet
The closet has a smaller closet inside the larger closet. I absolutely love this about the design. Its the perfect place to store seasonal items and other things that aren't as pretty. I use this space to store all my workout type clothing and shoes. I have them all sectioned out within the space too. All my crossfit and yoga clothes are organized by type and color order on the bottom section and in the top section I have my soccer, skiing, and hiking clothes. In the long hanging section I have all my coats organized by color order. This makes it so much easier to find things. I also store luggage and other miscellaneous items in here.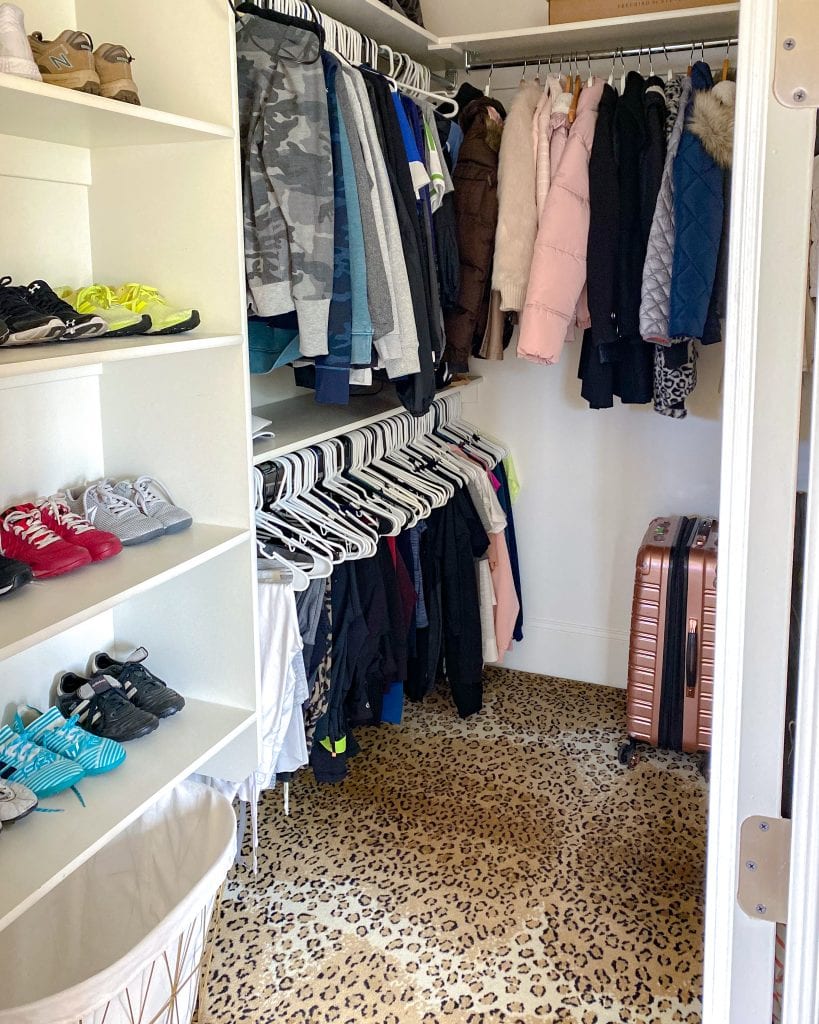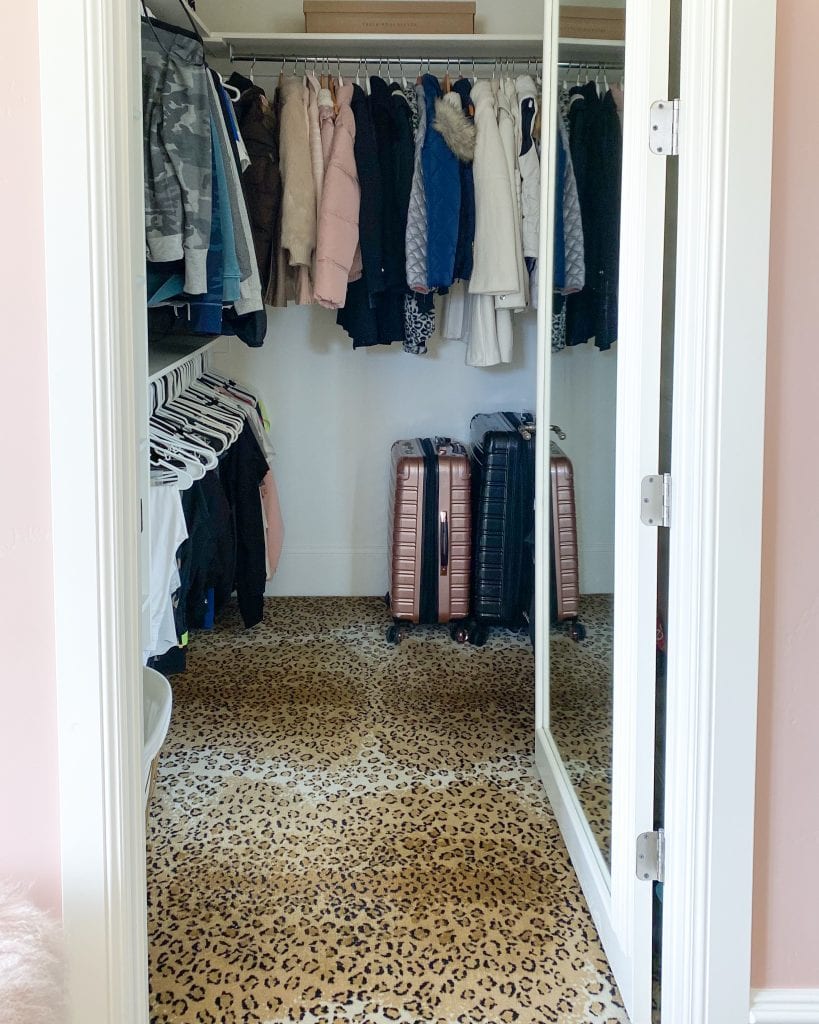 Closet Organization Tip #1: Organize by Type of Clothing
One of the ways I keep organized in my closet it to put all my like items together. Here you can see I put all my skirts in one of the longer hang sections and dresses in another.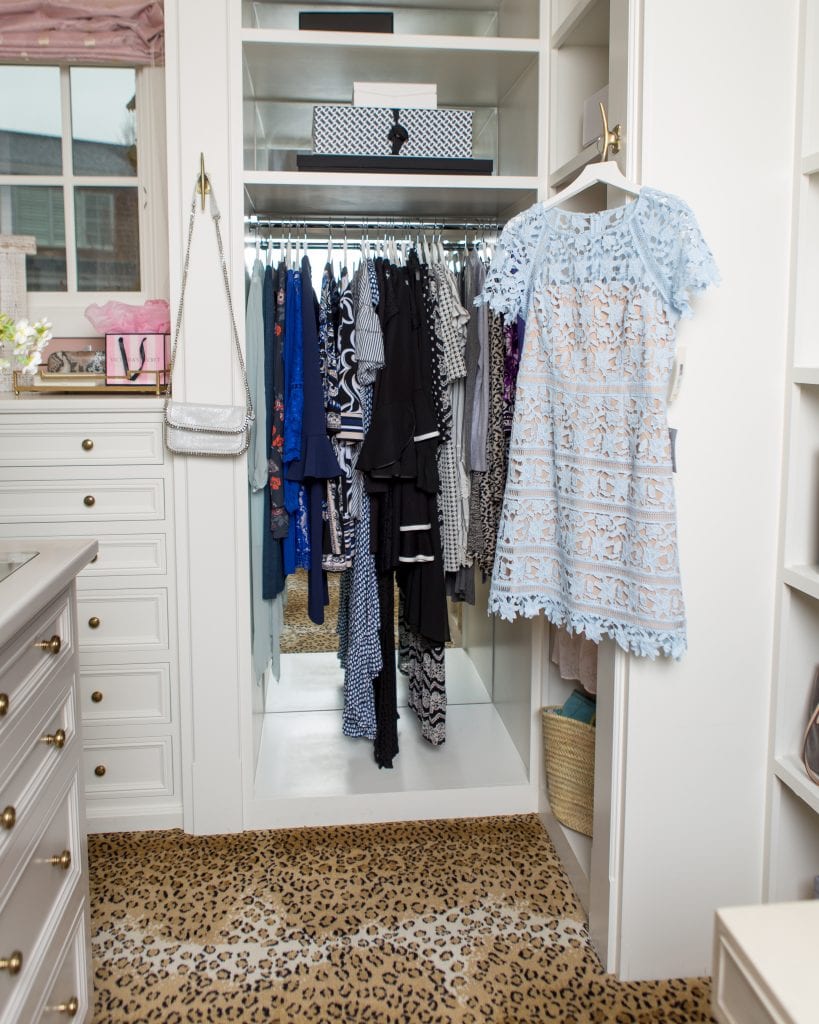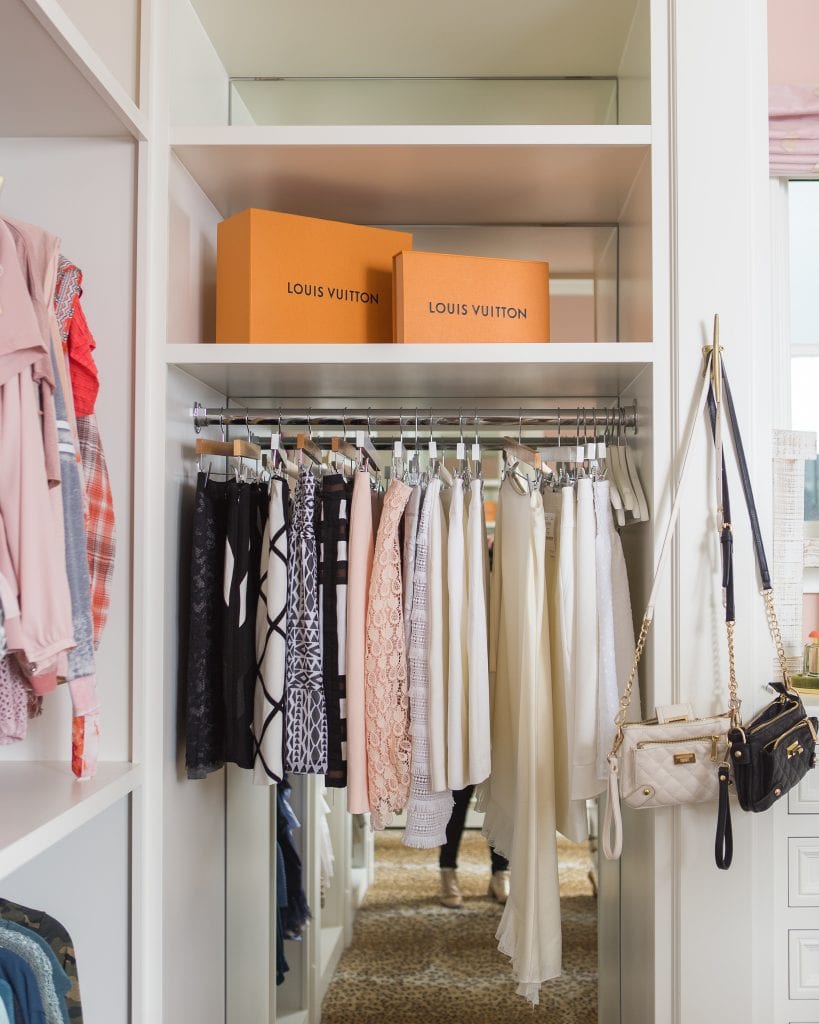 In the short hang section I have all my pants in one section and my tops in the other sections.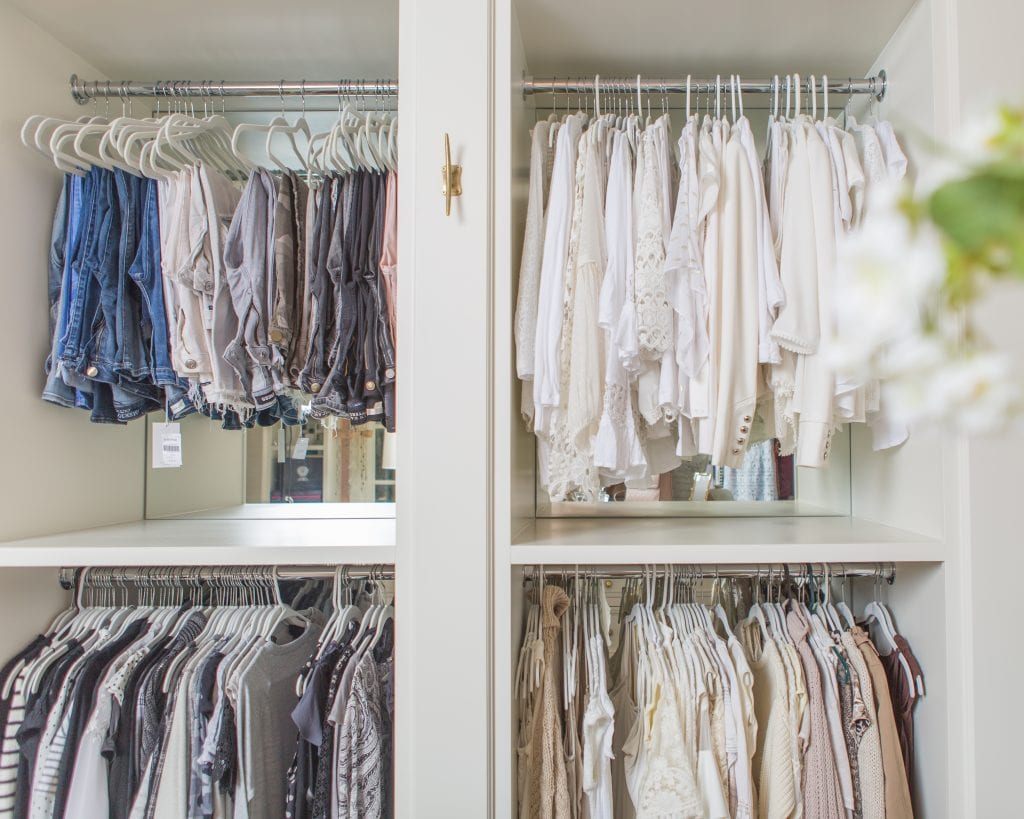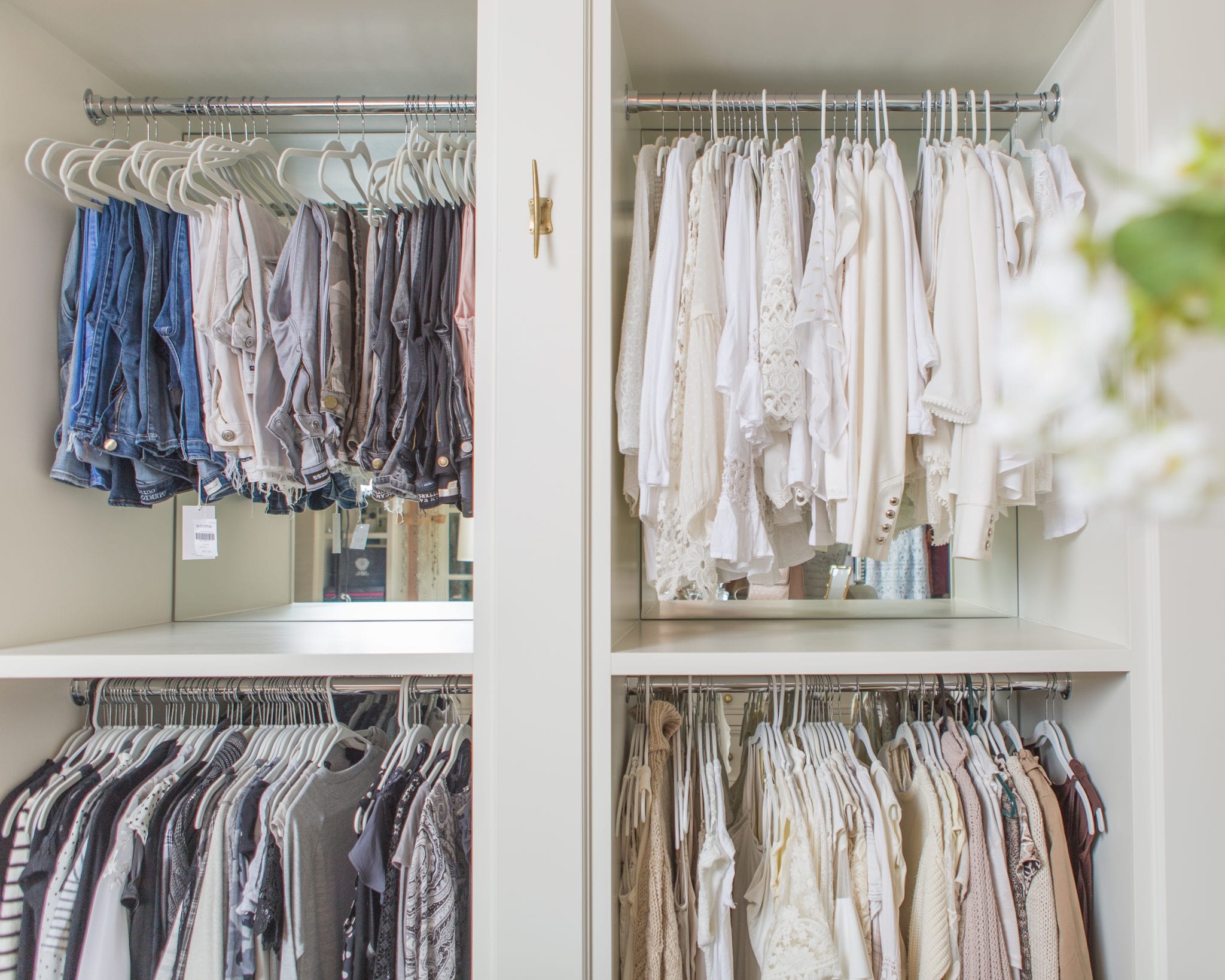 Closet Organization Tip #2: Organize by Color
Once I have everything organized by type, I organized by color. This makes it easier to find things and it also looks more appealing.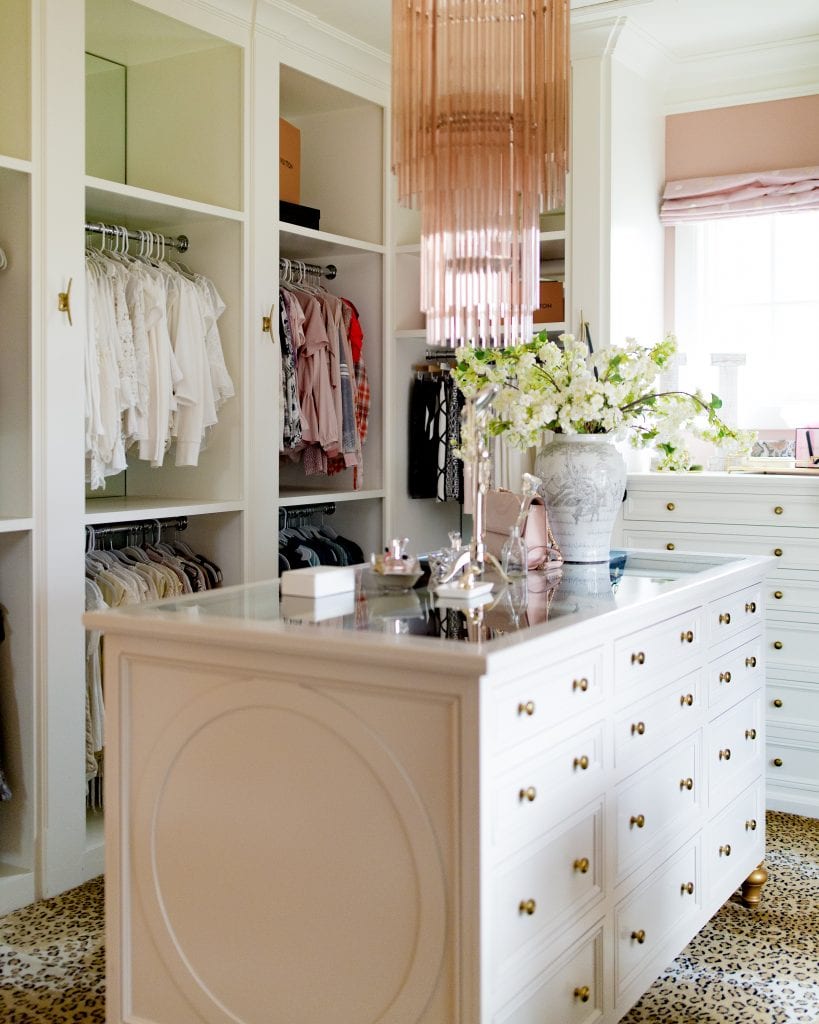 Closet Organization Tip #3: Use the Same Type of Hanger
Another thing I like to do to keep things organized and looking uniform is to use all the same hangers. My favorite are the no slip hangers. Using the same hangers throughout make everything look more tidy and uniform.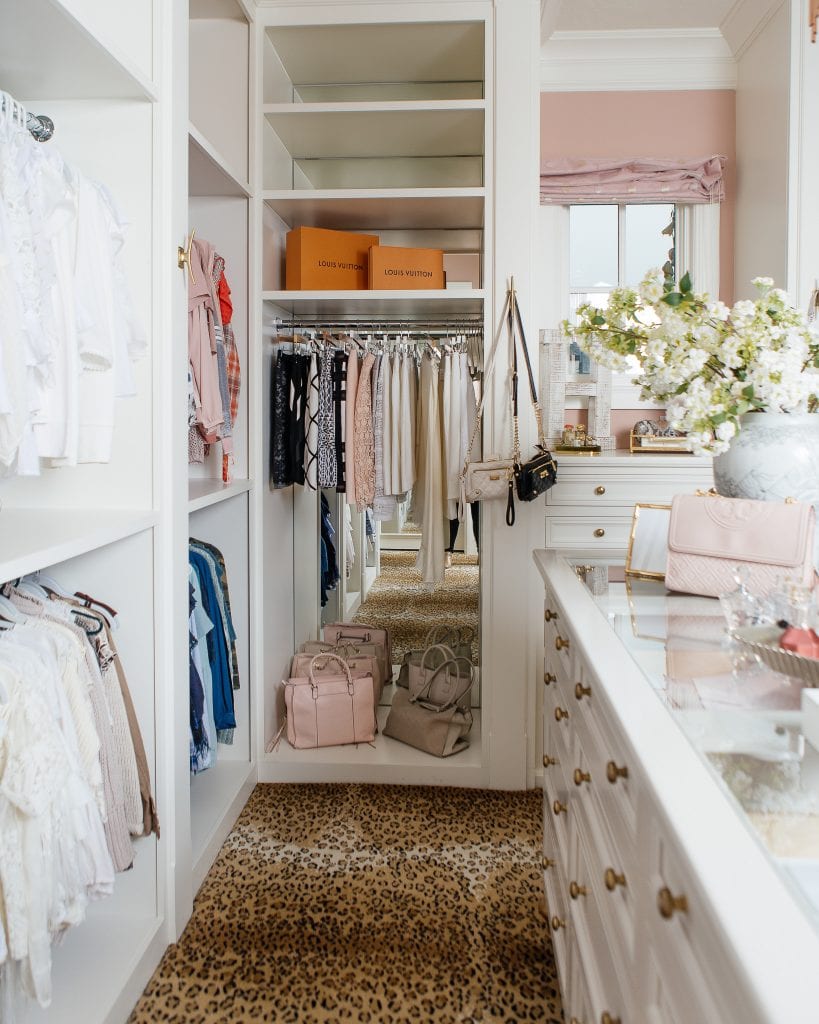 Closet Organization Tip #4: Purge Things You No Longer Wear
I think this is the hardest part for most people. I have a rule that when I bring something new into the closet, something has to go out. I don't always discard the item immediately but I have a few drawers I use to place those items in and when they are full, I fill up a bag or two and donate them or give them away. This really helps me because it's doable. If you don't have extra drawer space you can use a bin or plastic bag and store in a corner until it's full. When it's full, that's when it's time to get rid of it!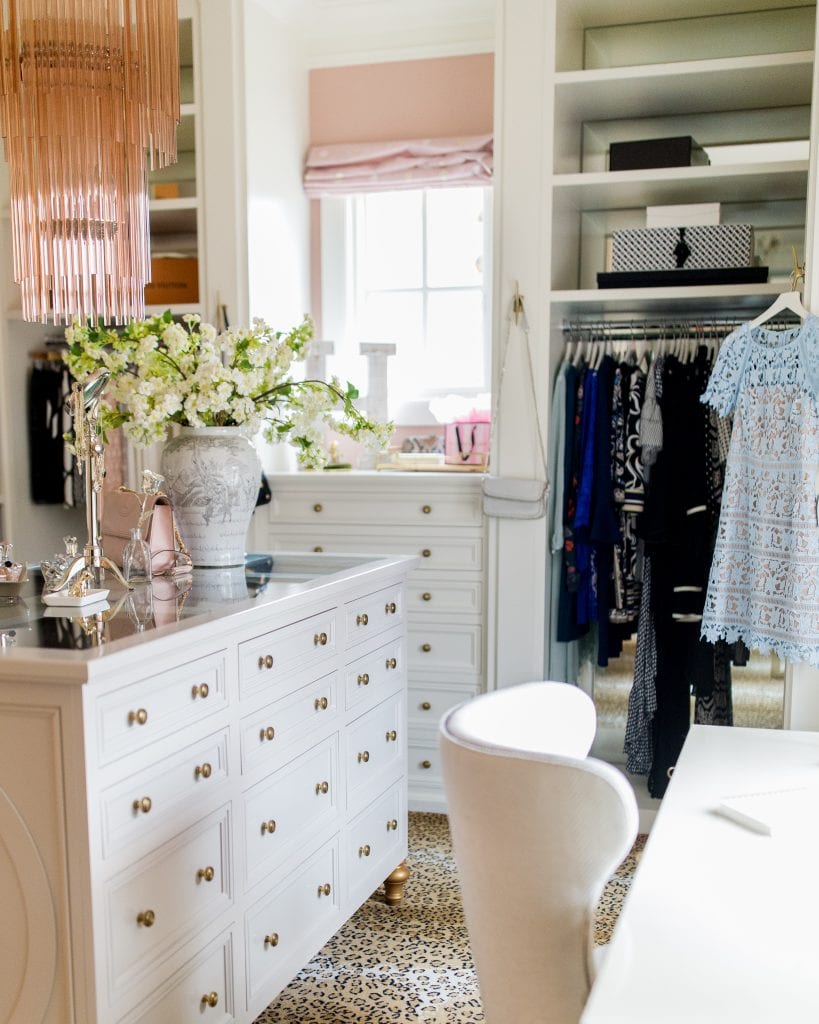 Closet Organization Tip #5: Use Hooks to Hang Items
I like having hooks to hang items like your purses, scarves, and belts. These can be use to style the closet too. It's also nice to be able to hang things up that you want to display like a pretty dress and they also come in handy when you're packing for a trip or when you get home late at night and don't feel like hanging up your coat right away.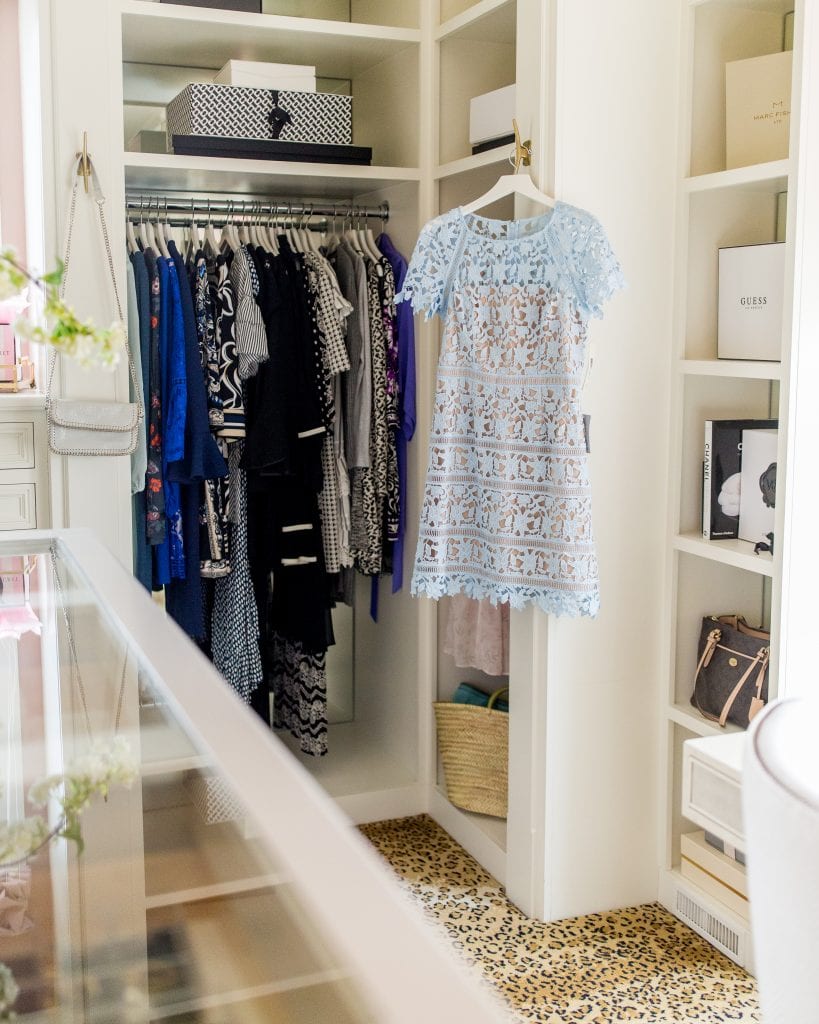 What to do with your Shoes?
I am fortunate that I have a separate space for shoes. If you have the space, use the same organizational tips I've listed above. Sort by type and color and make sure you're purging every so often too!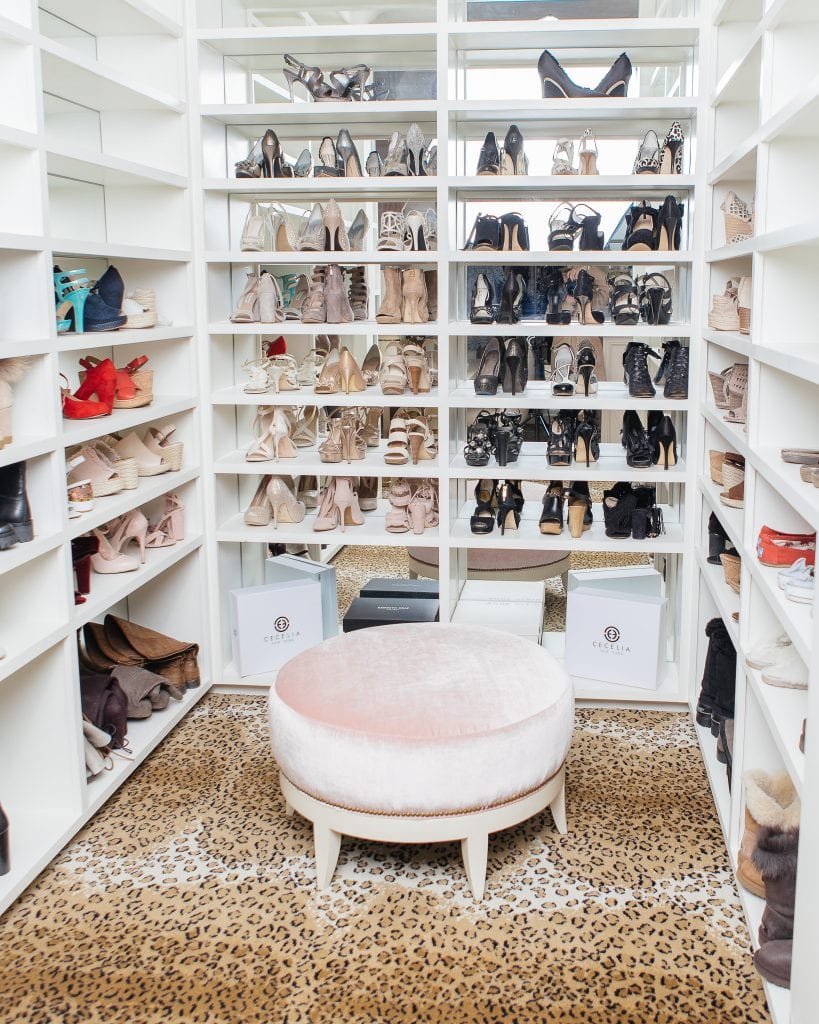 Here I've sorted out all my shoes into different types. I have all my wedges and summer casual shoes in one section, heels in another, boots on the bottom sections, and winter shoes and booties in another. Within those sections everything is organized by color.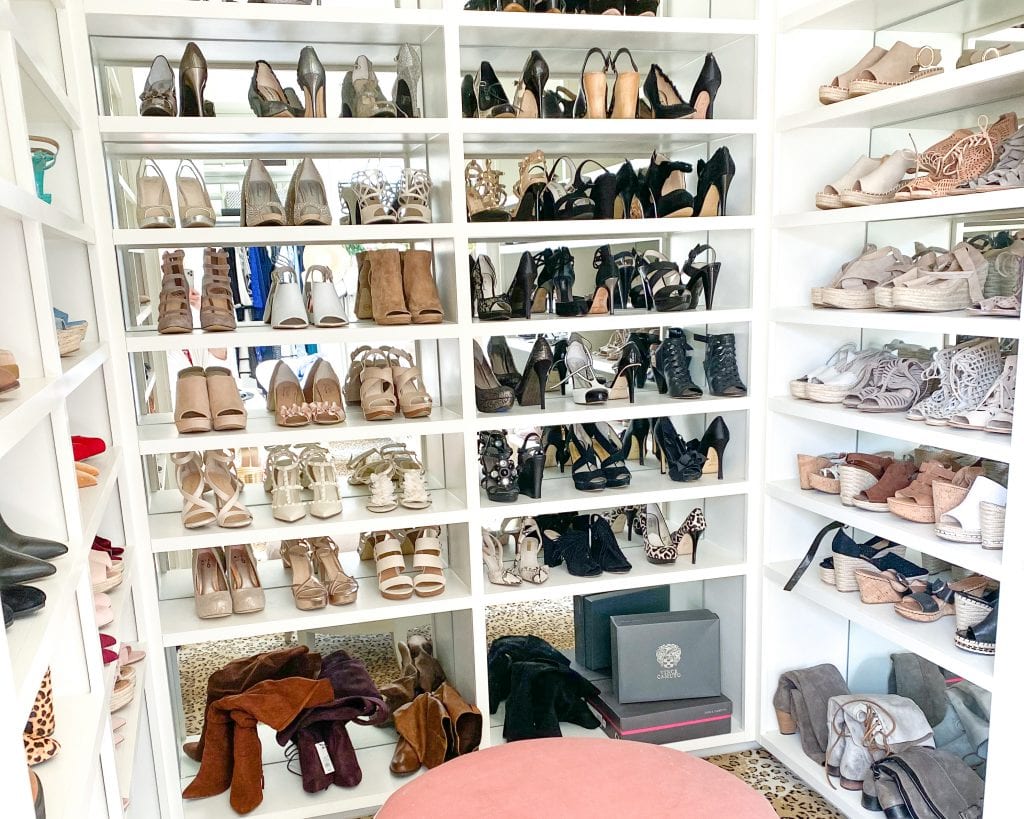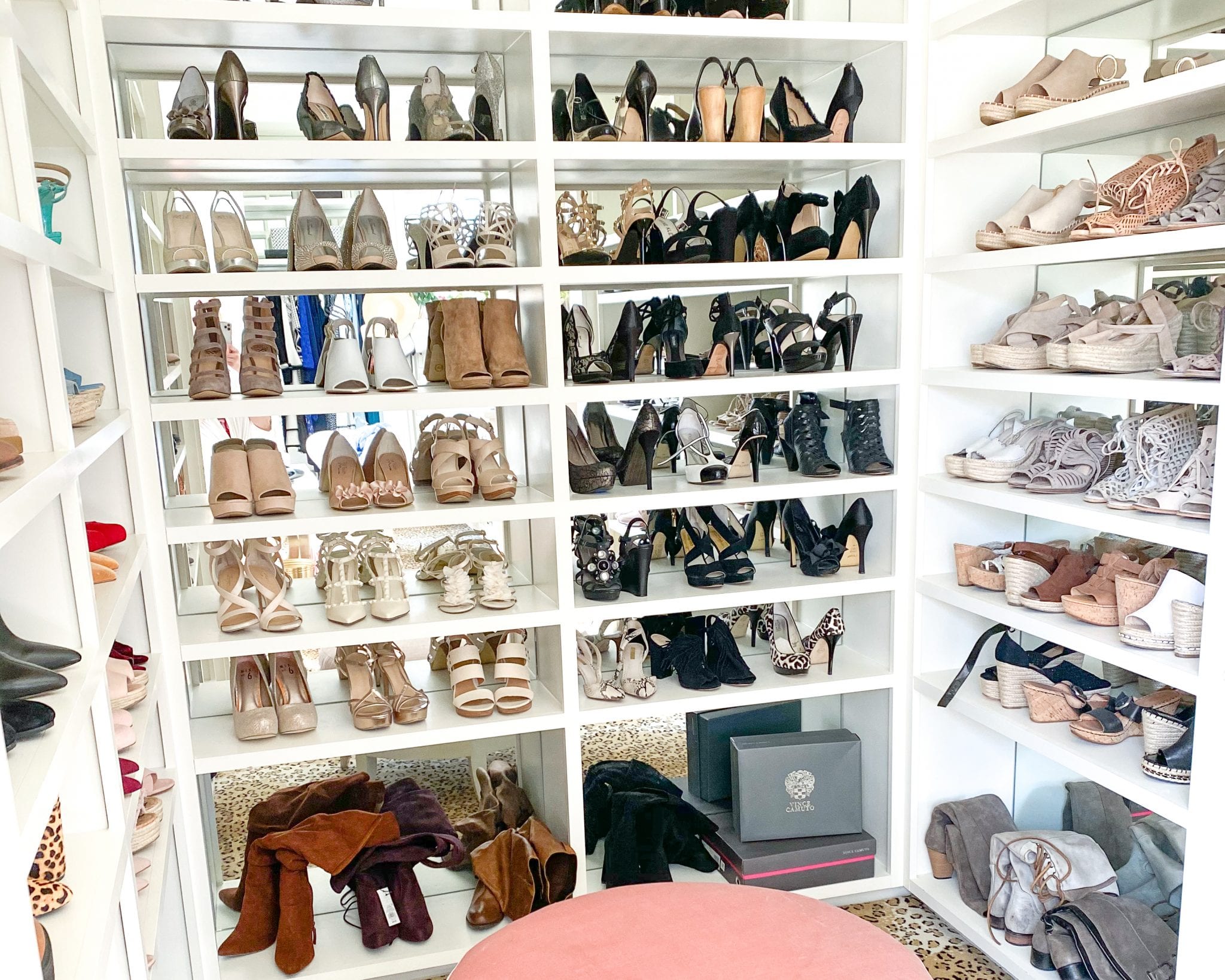 Styling Tips for a Beautiful Closet Space
You can create a space that is beautiful but also organized and functional. Adding a ginger jar or vase with faux flowers is one thing that I always do if I have the space for it. Add some accessories too! I like using fashion books and empty shoe boxes to style the shelves and cubbys. Shoes and purses work great for this!
If you are limited on space add something decorative or colorful that makes you happy. I also like adding sentimental things like the silver dipped rose my husband gave me for our 25th wedding anniversary. I put it in a little glass vase and every time I see it it reminds of that special day.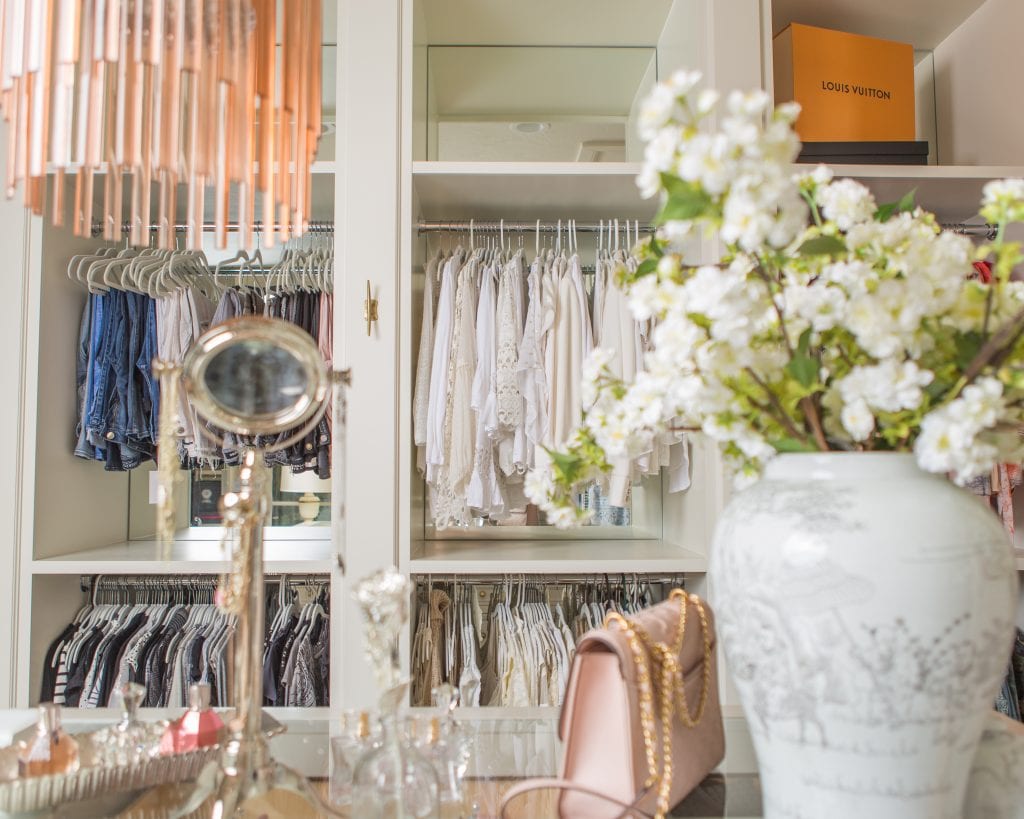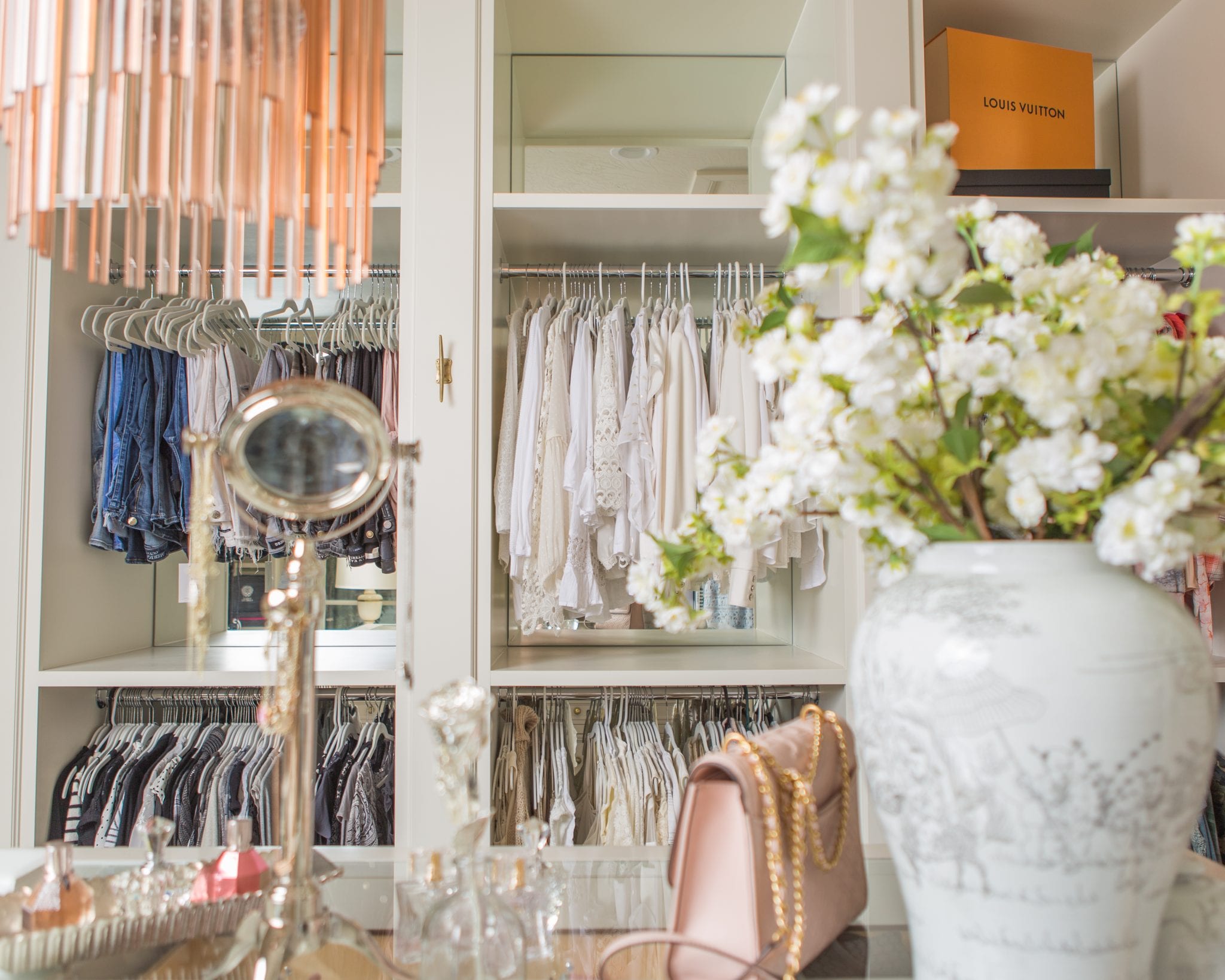 You can also add some pretty bottles of perfume and accessories that display as well as organize your jewelry.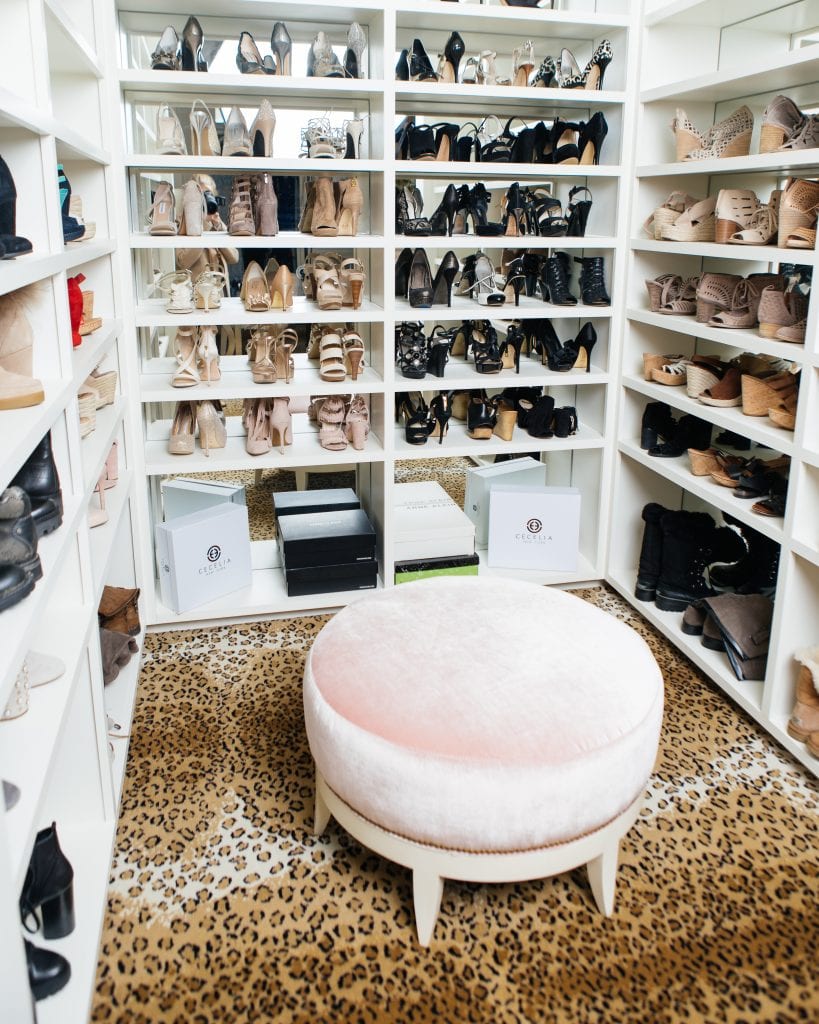 There are so many little design and styling touches you can add to your closet to make it beautiful. I like using my purses and handbags to style the shelves. Adding an ottoman or island in your closet is a nice touch if you have the space. It's also great to have a place to sit down when you're putting your heels on or off!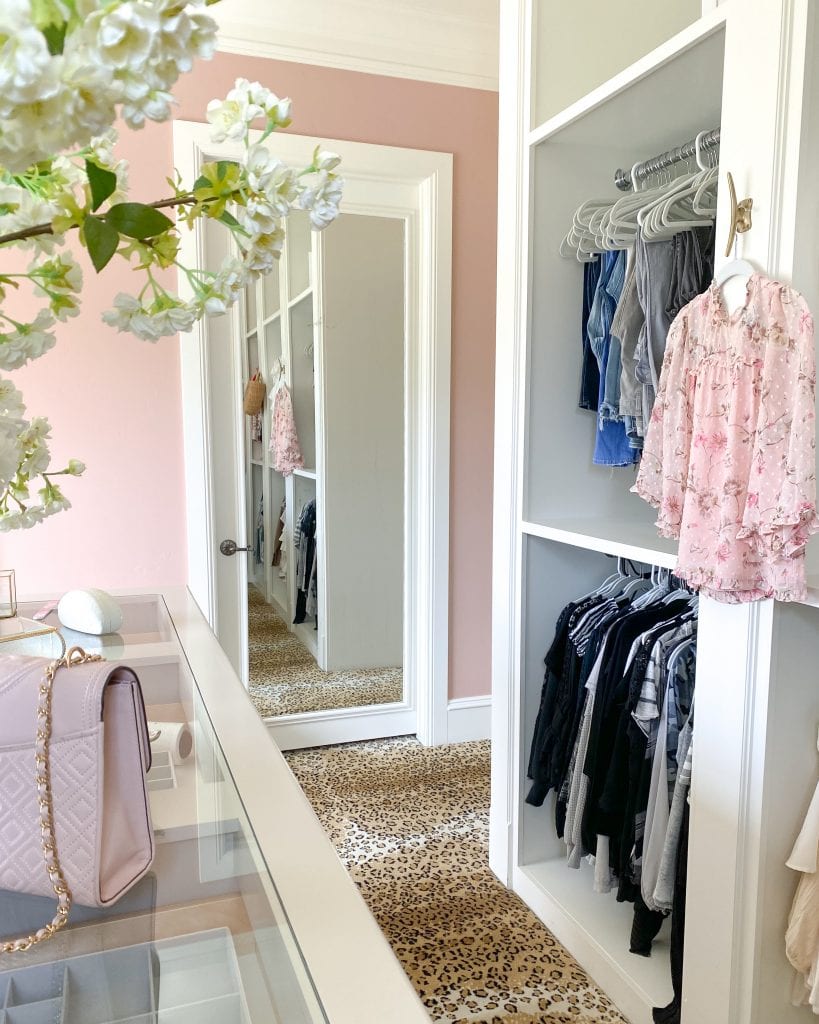 I also have a desk in my closet which comes in handy and is a great place to display things too. I actually use this space sometimes to work on my blog as it's quiet and away from all the noise and distractions in the main part of the house.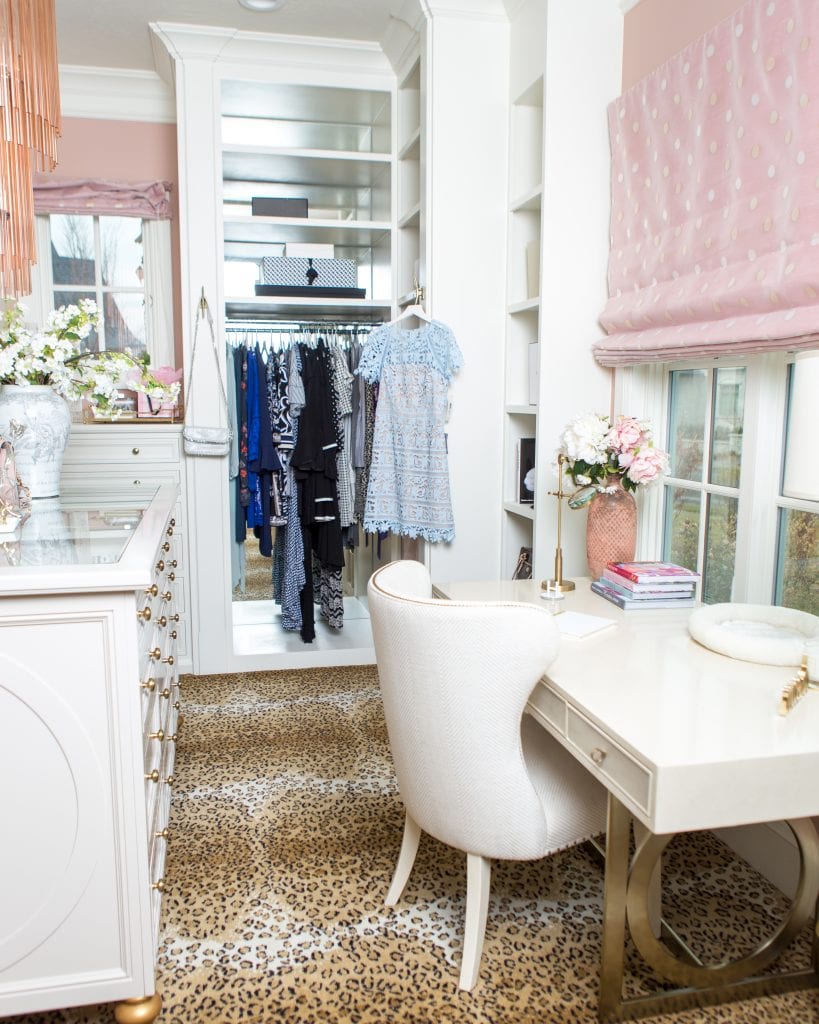 I should probably mention the leopard carpet. You either love it, or hate it!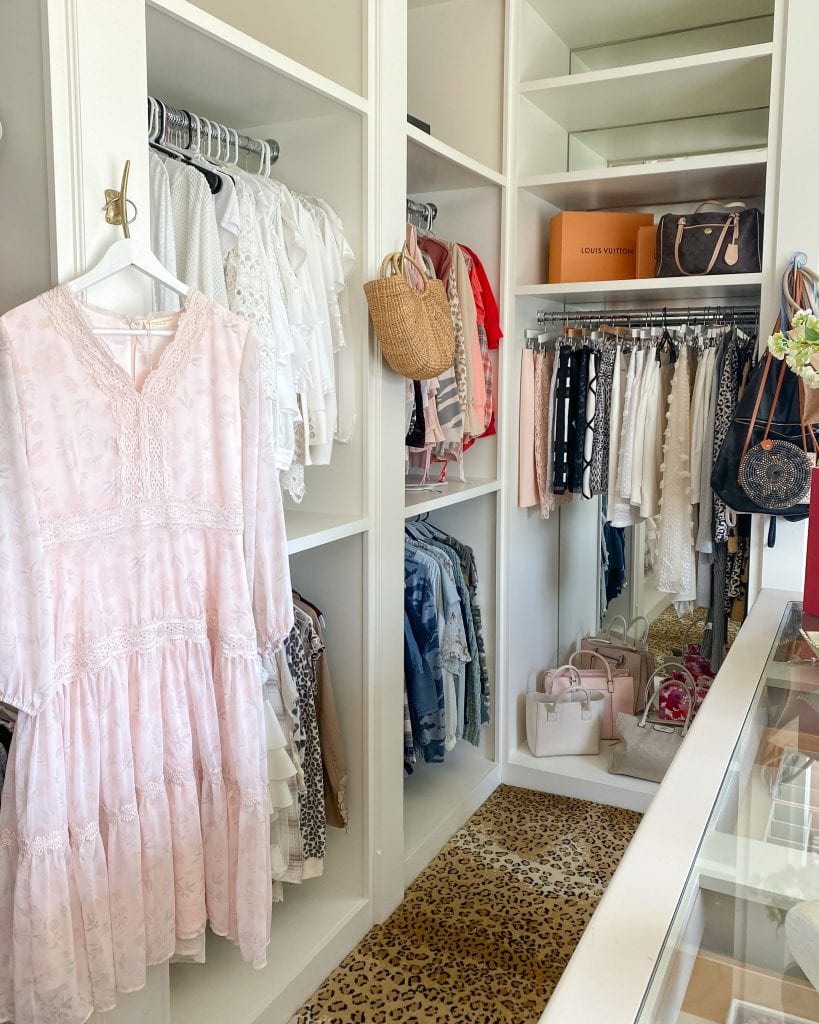 I hope you enjoyed the tour of my closet and learned lots on closet organization!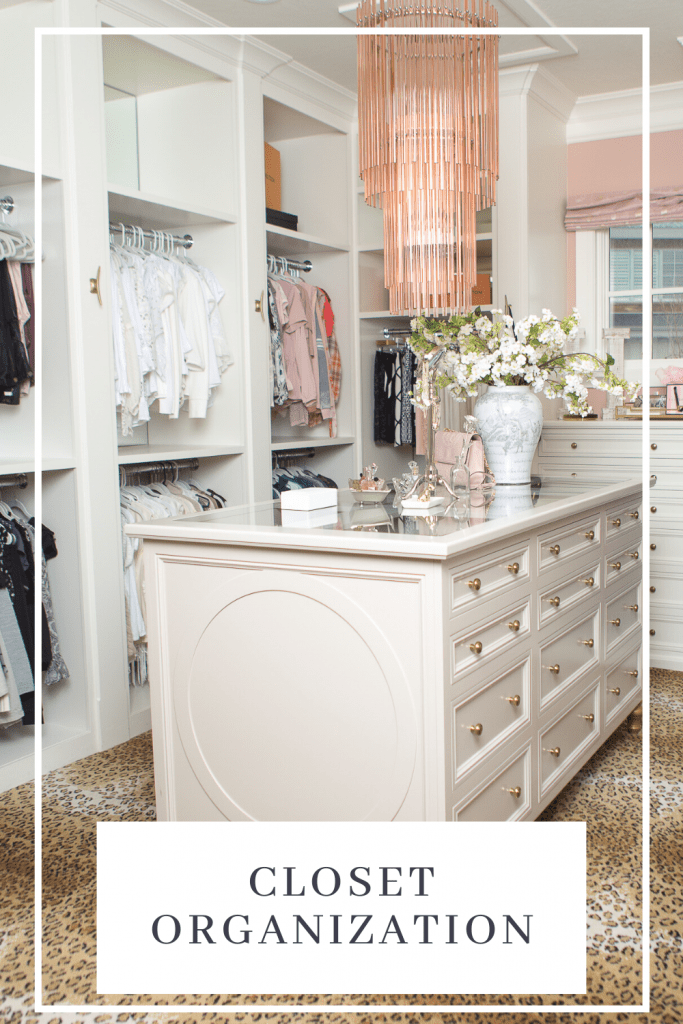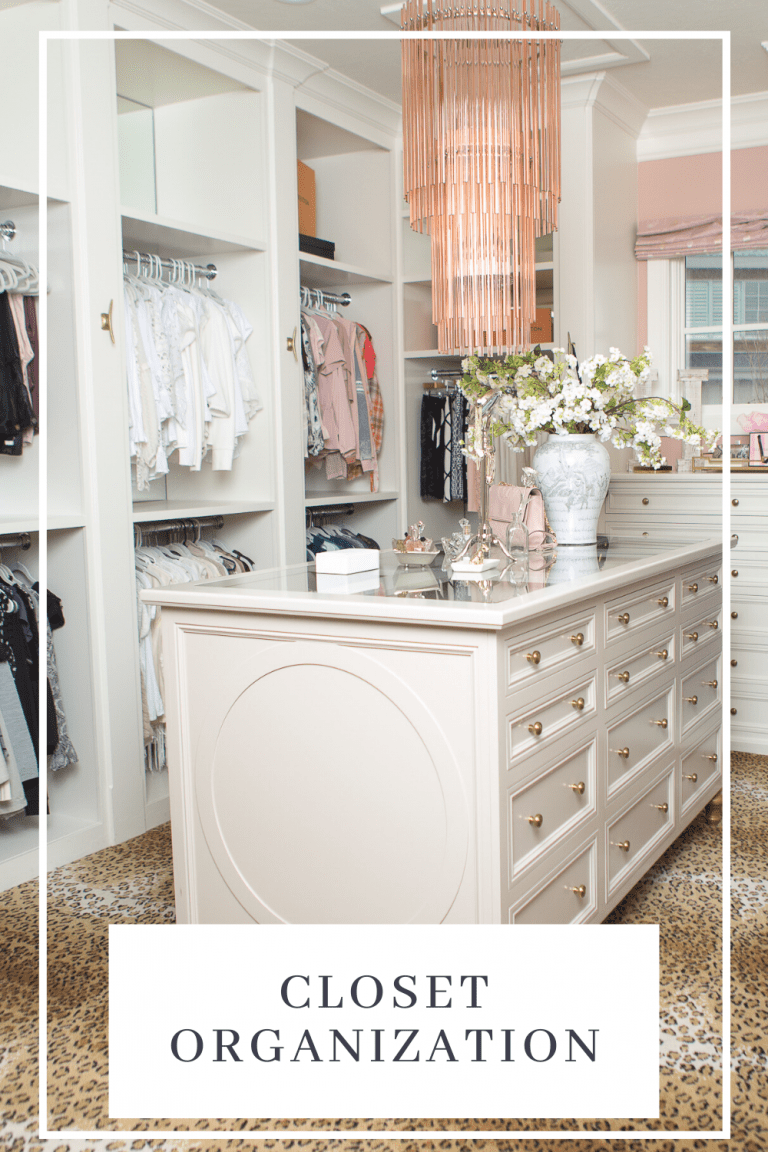 XOXO,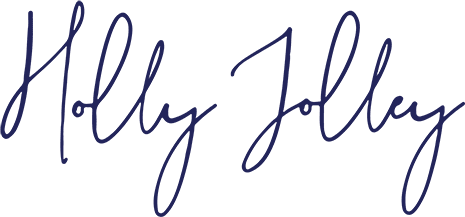 You might also enjoy my Master Bathroom Refresh
One of my other favorite closets is from Rachel Parcell! My home is her former home and she has a lot of the same design and style in her new home. She hasn't revealed her closet yet but I'm sure it's coming soon! Here's the link to her blog and if you go back aways, you'll see you she styled the closet when she lived here. I've left much of it the same because I love it!
Sources and like items linked here: