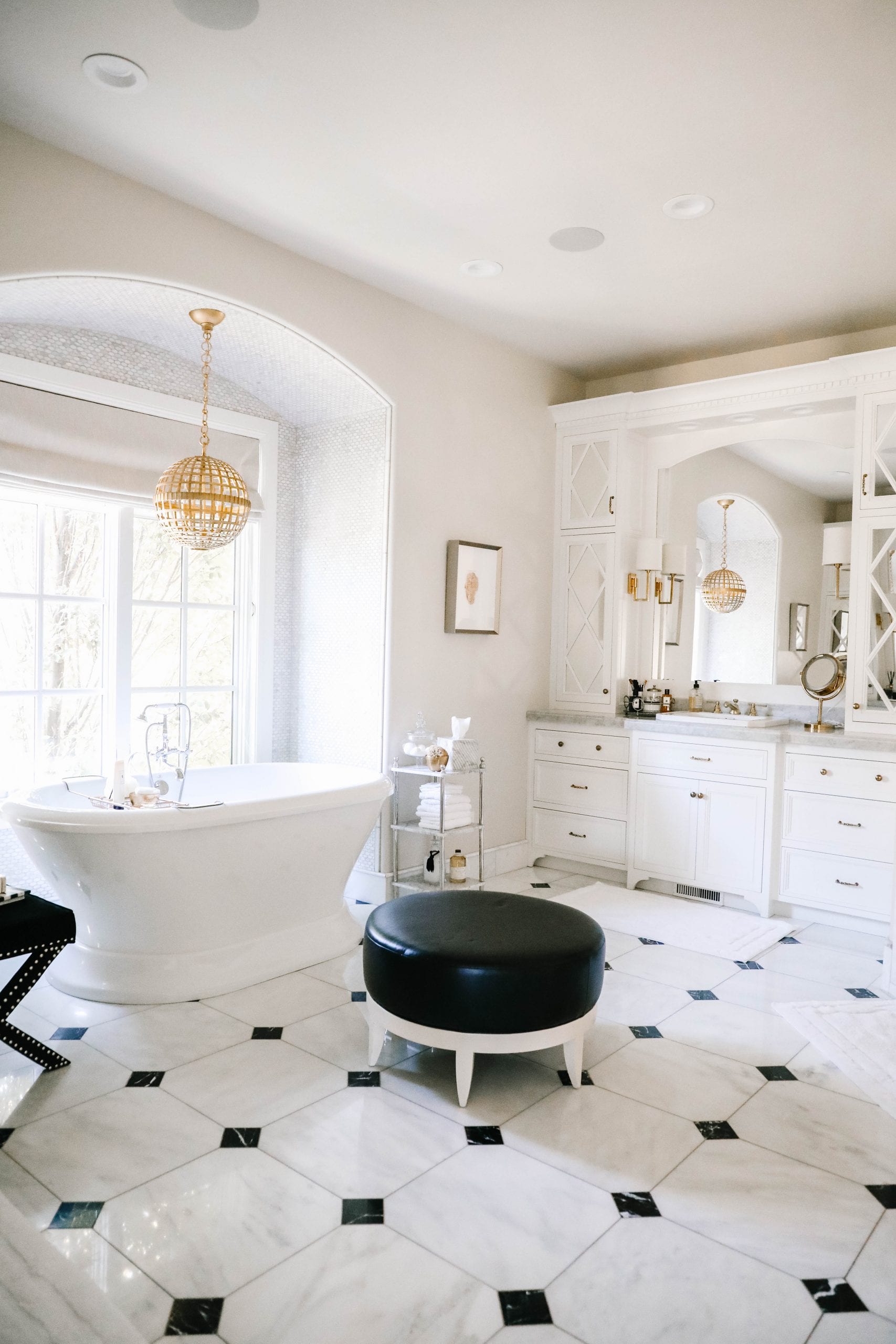 Spring is the perfect time to refresh your primary bathroom. See how I made a few simple changes to the master bathroom for a fresh new look.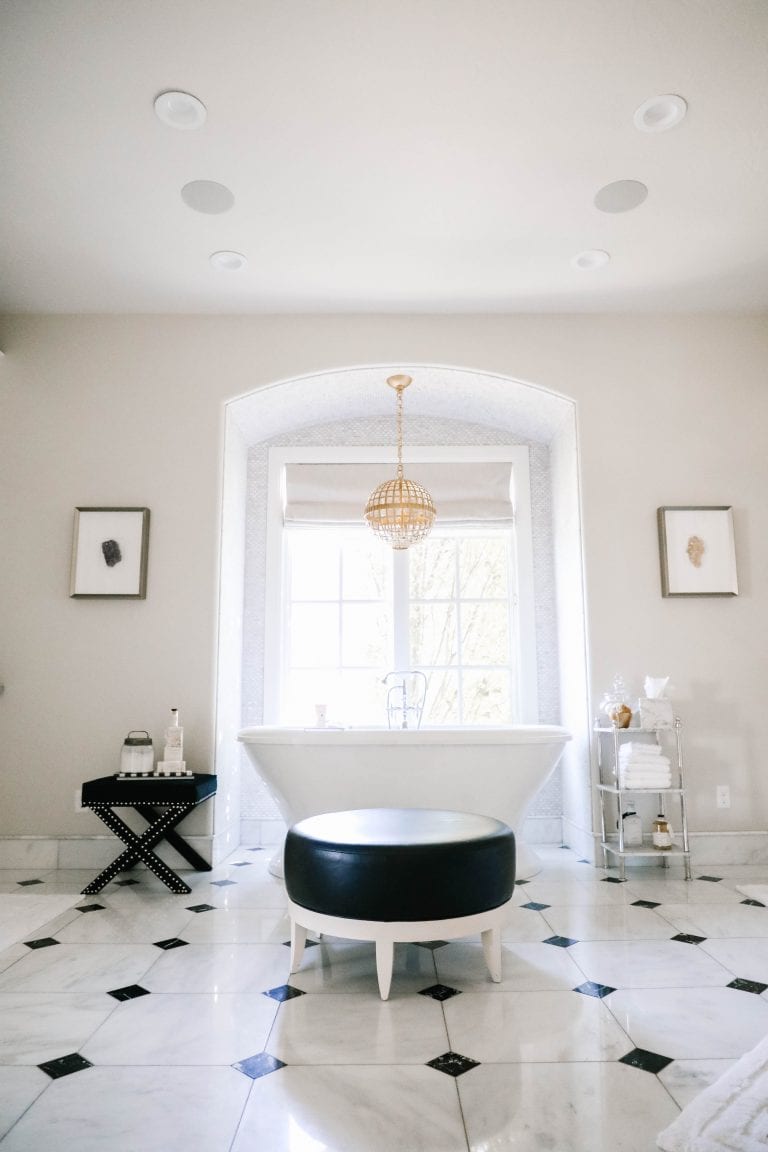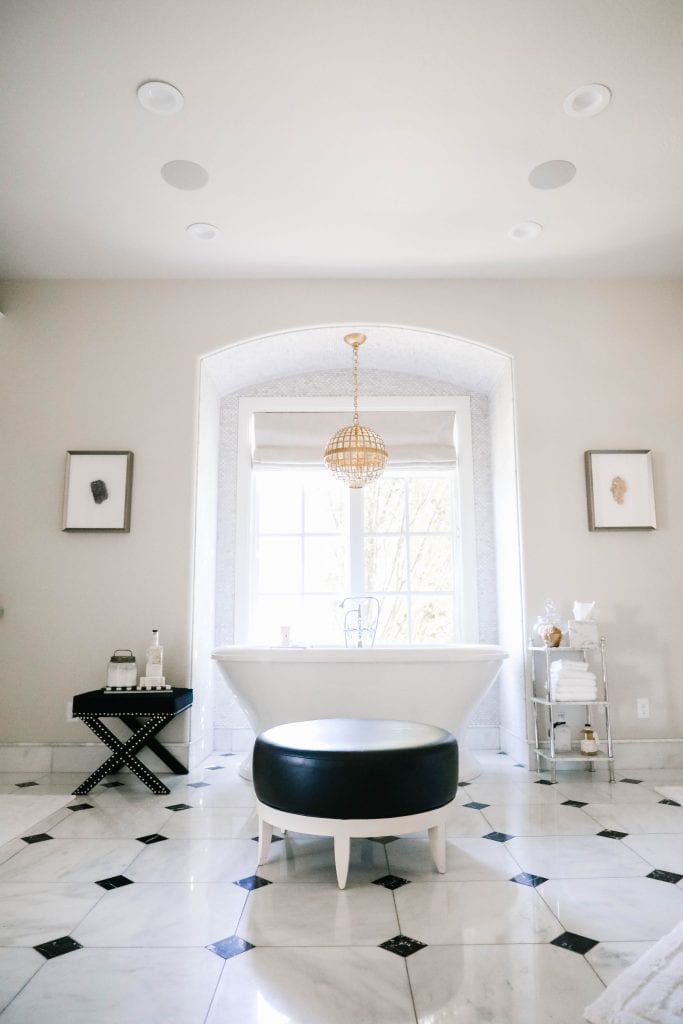 Disclaimer: This post does include affiliate links for your convenience. This is at NO additional cost to you but earns me a small commission. To read more, check out our disclosure policy.
Every so often I like to refresh my master bathroom and the perfect time to do so is spring.
One of the things I like about my master bathroom is that it's very neutral so I can add in different colors to change things up.
I'll share all the details here on how I refreshed my master bathroom for spring!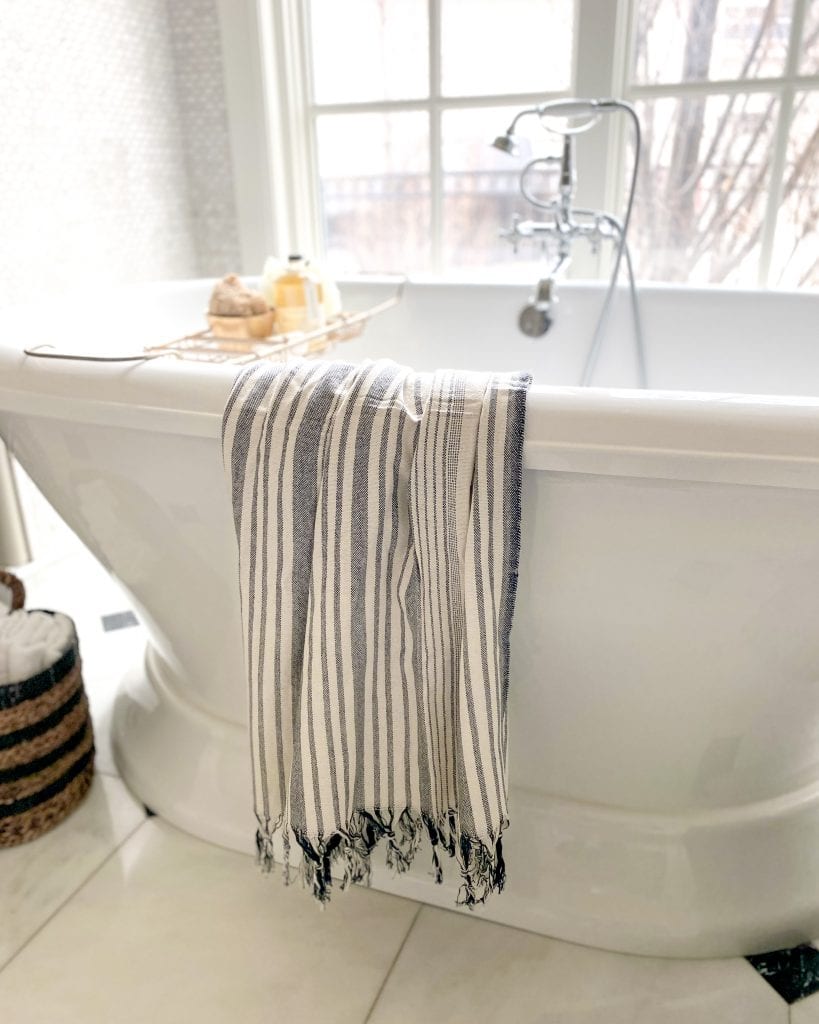 Refreshing the Towels
The first thing I like to do to refresh the bathroom is go through all my towels and washcloths. Anything that has stains on it or that are starting to look worn out or dingy goes into the cleaning rag bin.
I replace the old towels with new ones like these beautiful Turkish towels from The Loomia. They have a mix of patterned towels as well as white.
I prefer most of my towels to be white so that I can bleach them and keep them smelling fresh but I also like to have a few patterned ones to add some color to the bathroom.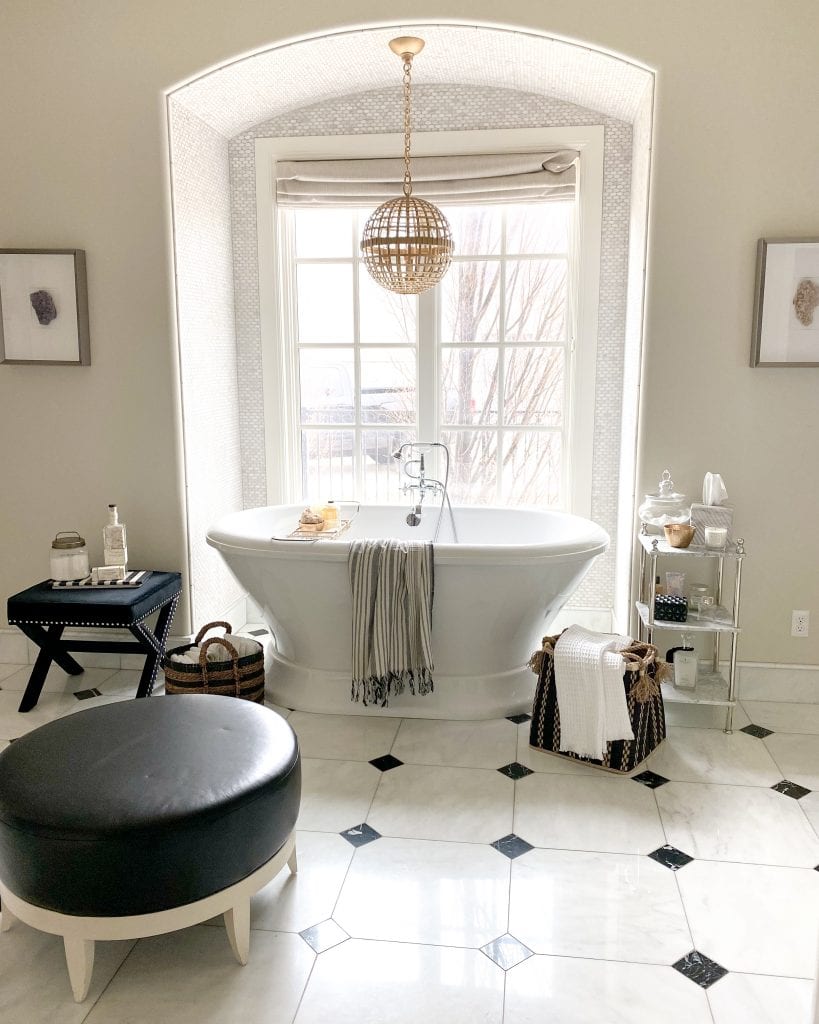 Adding New Accents
It's also a great time to add some new accents. This year I added the black bench ottoman and some black and tan baskets. Baskets work great for storing towels and other items that you want quick access to.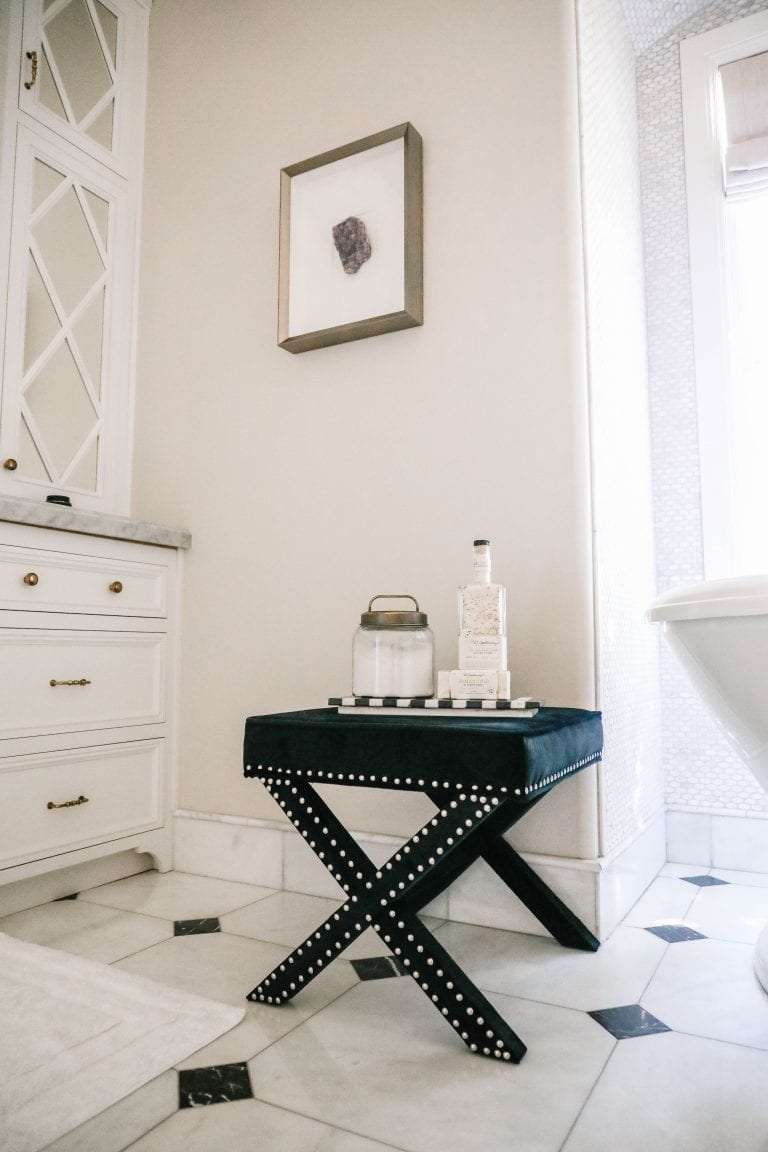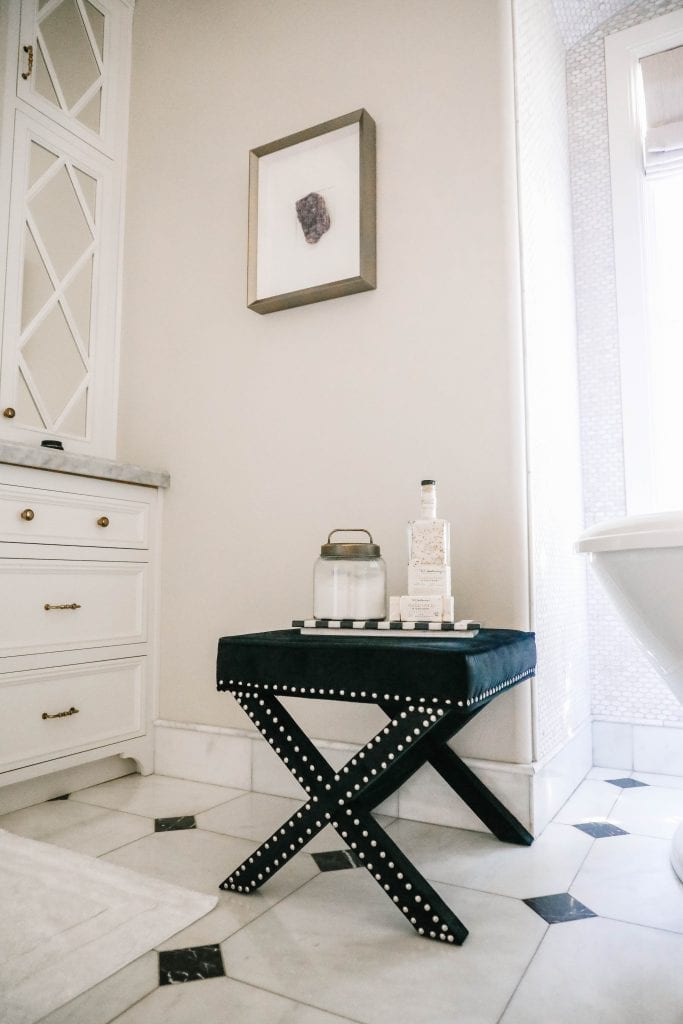 I also added a new jar to store my bath salts and this black and white striped marble tray.
I bought some new bubble bath and soap and set it on there so that it's close to the tub when I'm ready to take a bubble bath.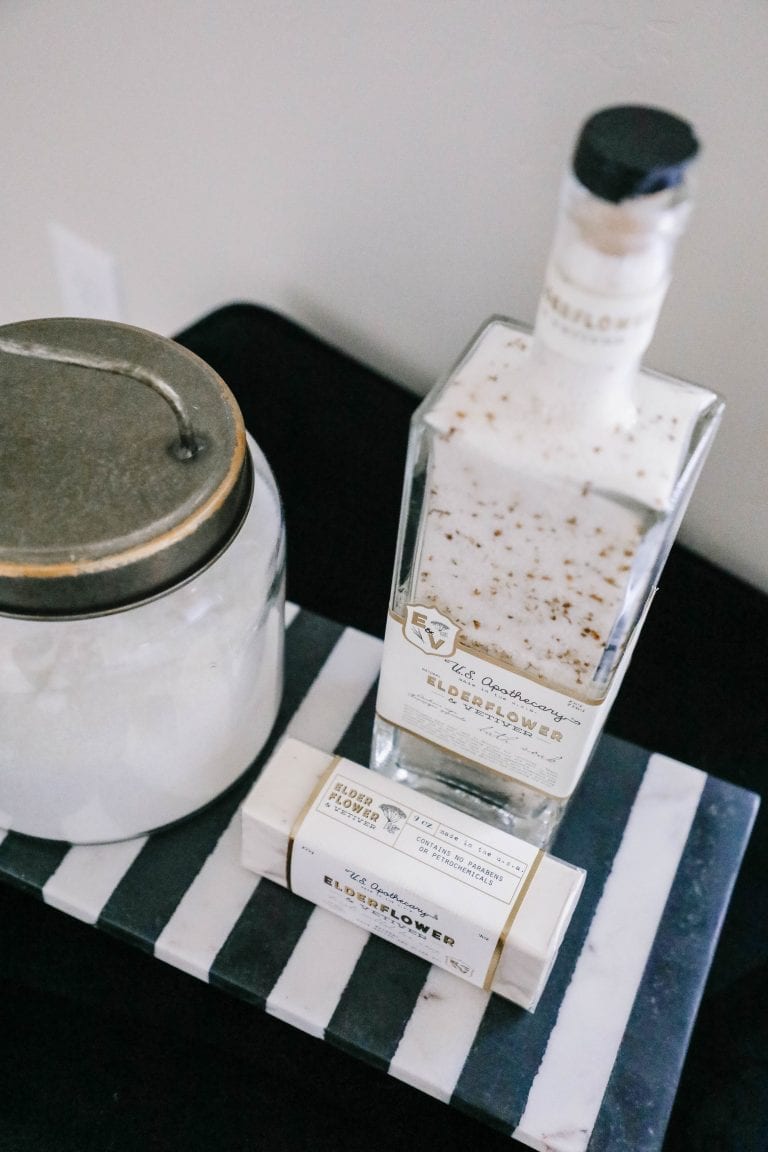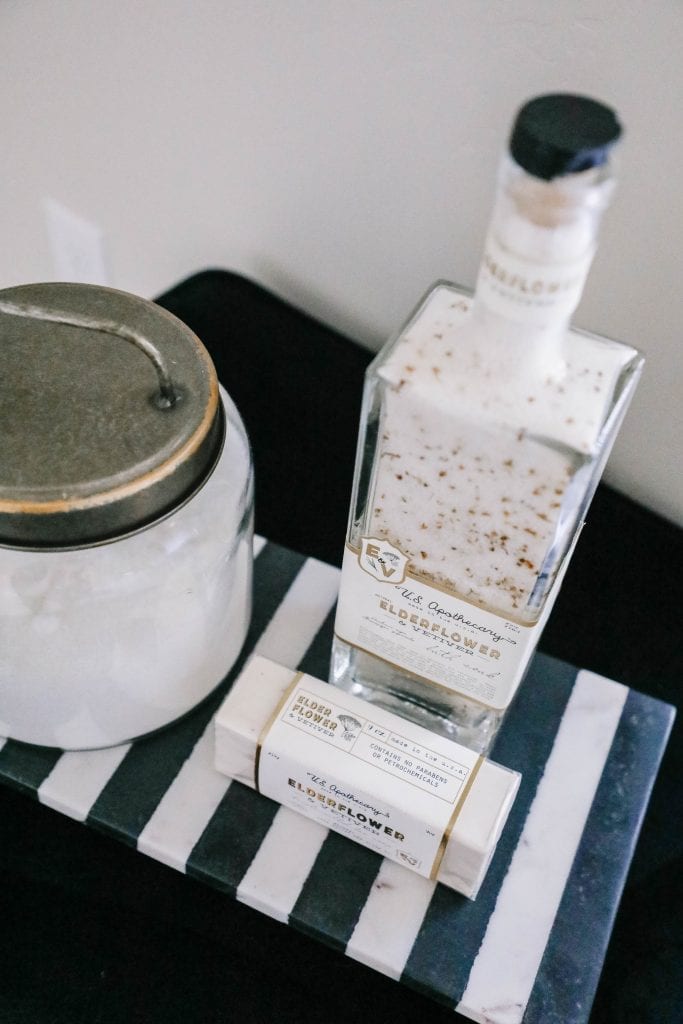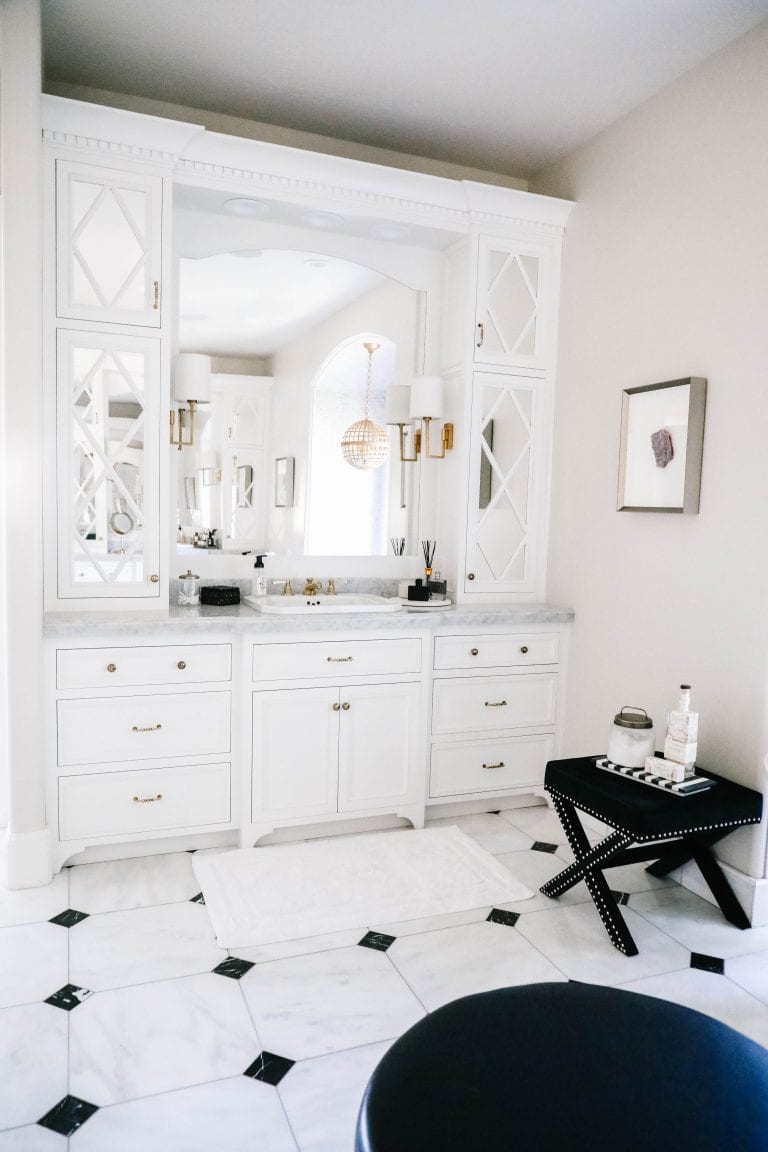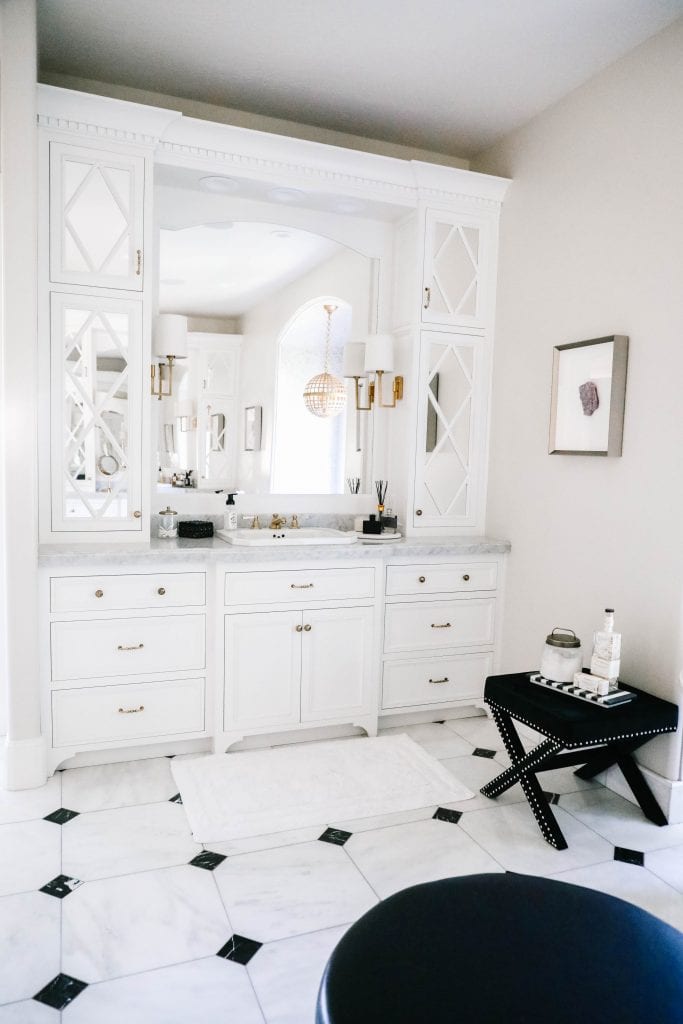 His and Her Vanities
The master bath has His and Her vanities and I added some new decor accents that are also functional.
On my husbands vanity I added another marble tray for him to set his cologne on and then I added a masculine looking candle.
I like that there are cabinets on either side of the sink to store everything. Inside each of the cabinets there are electrical outlets so you can leave everything that needs and outlet inside the cabinets.
This is so nice for keeping the counters tidy and uncluttered.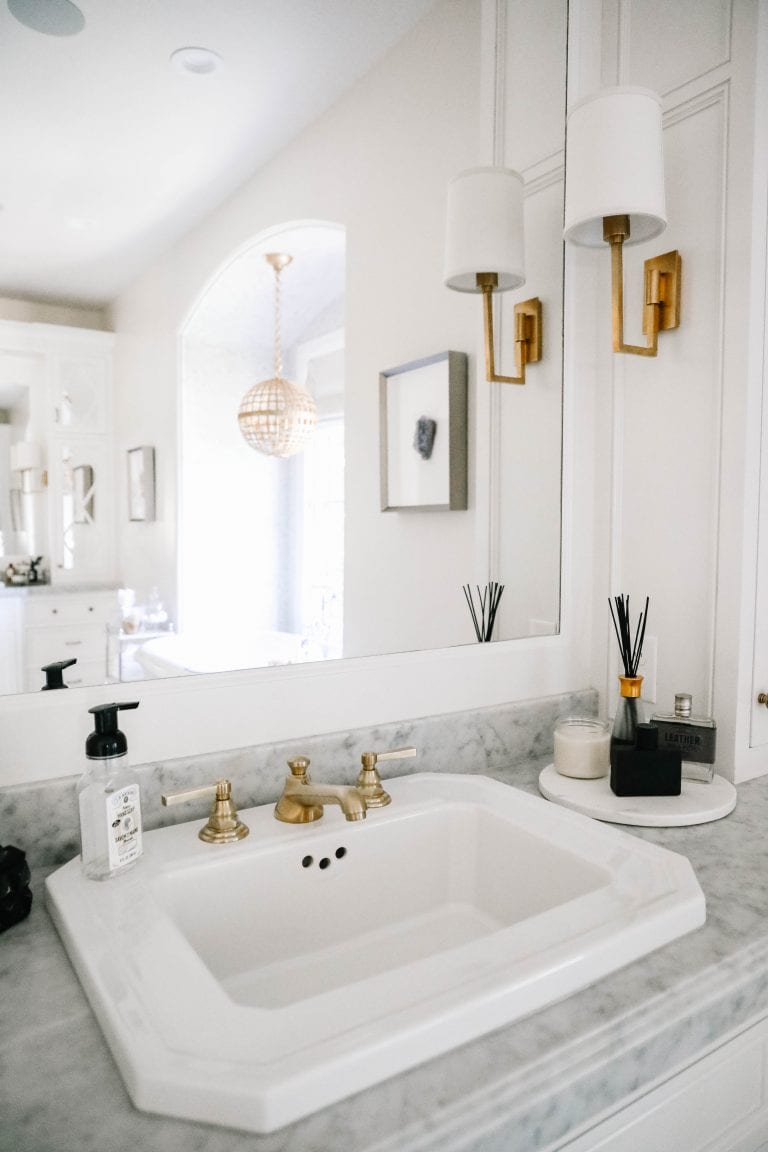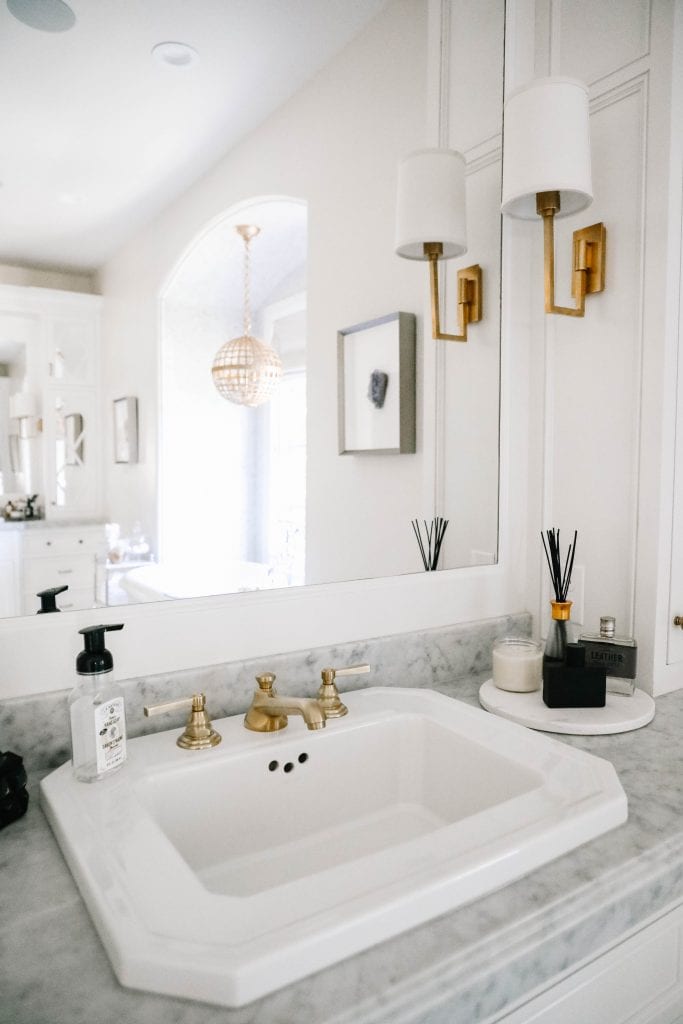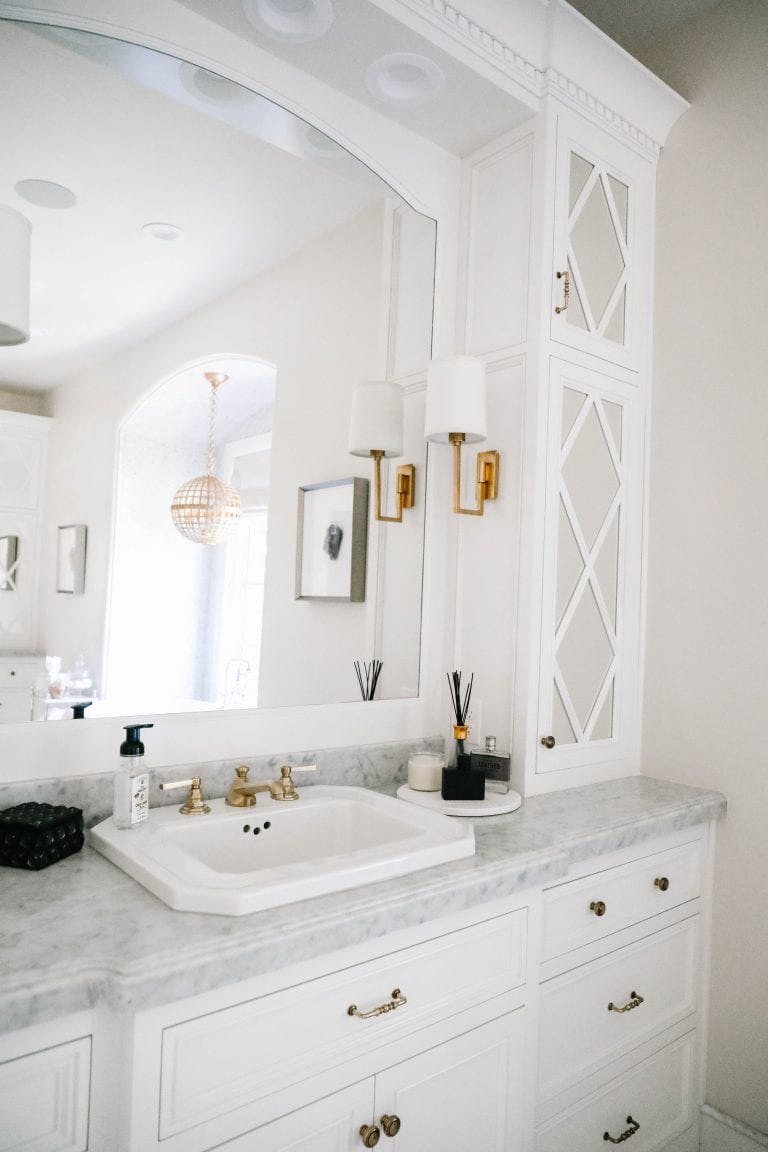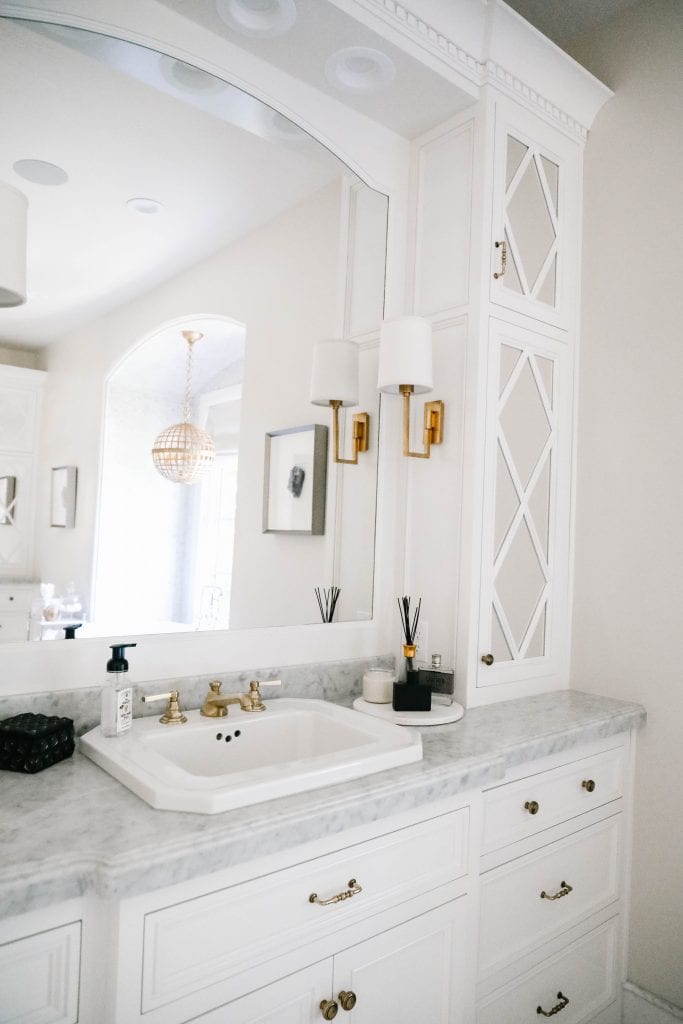 For my vanity, I added some containers to store my makeup brushes and a new tray to set my lotions and Qtip jar on.
I like having those items out where I can access them quickly.
I also found this gold counter top mirror that works great for seeing close up.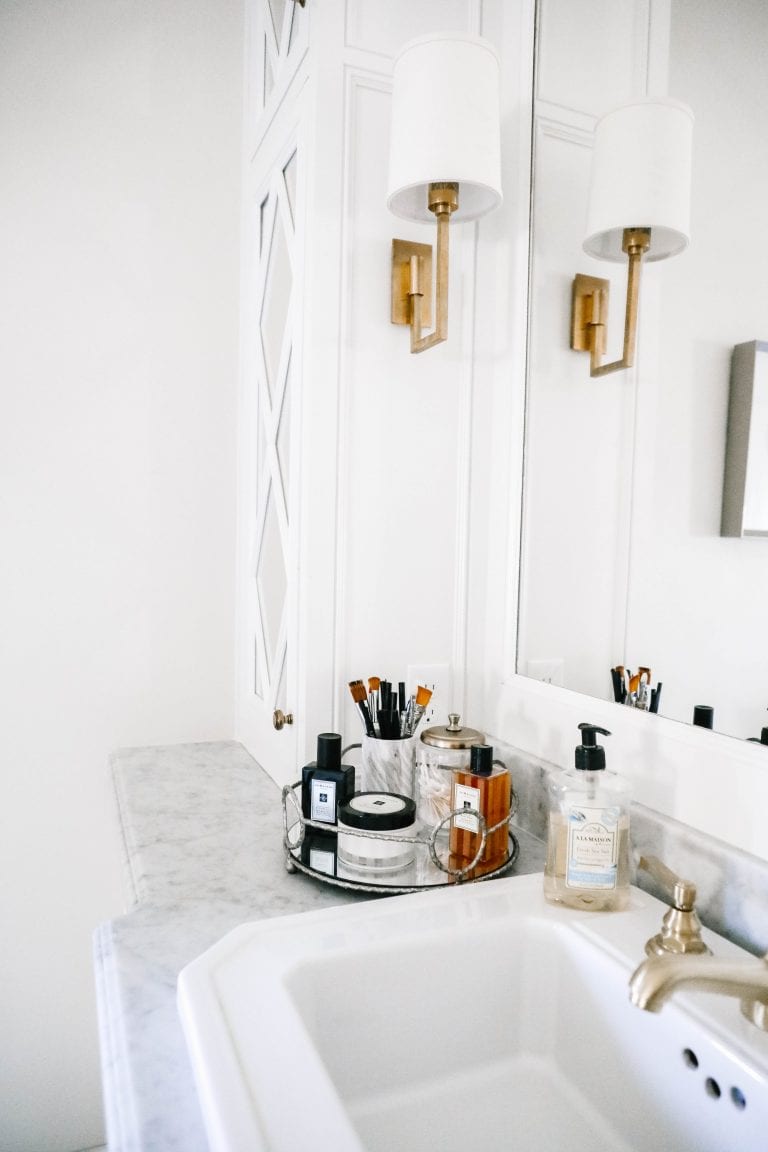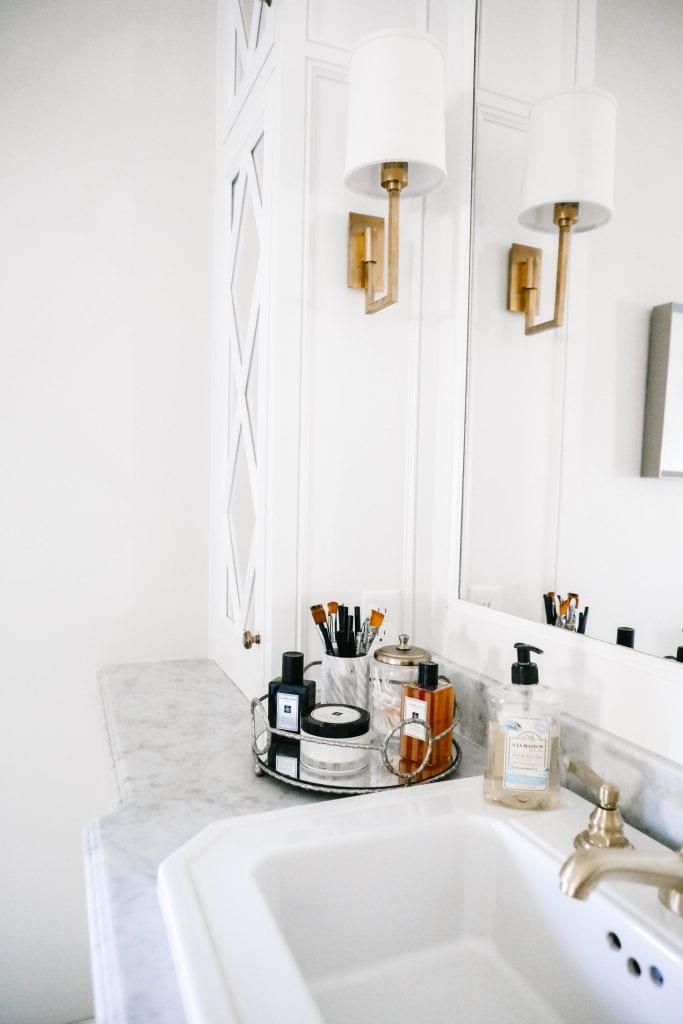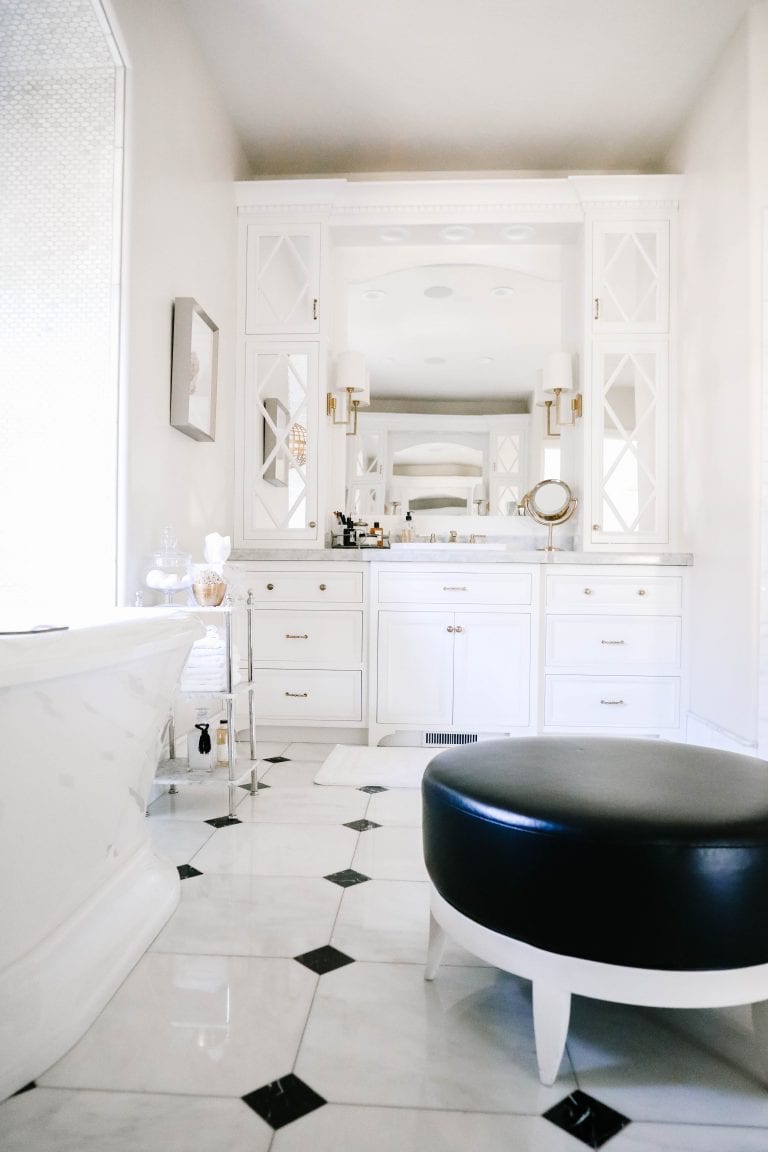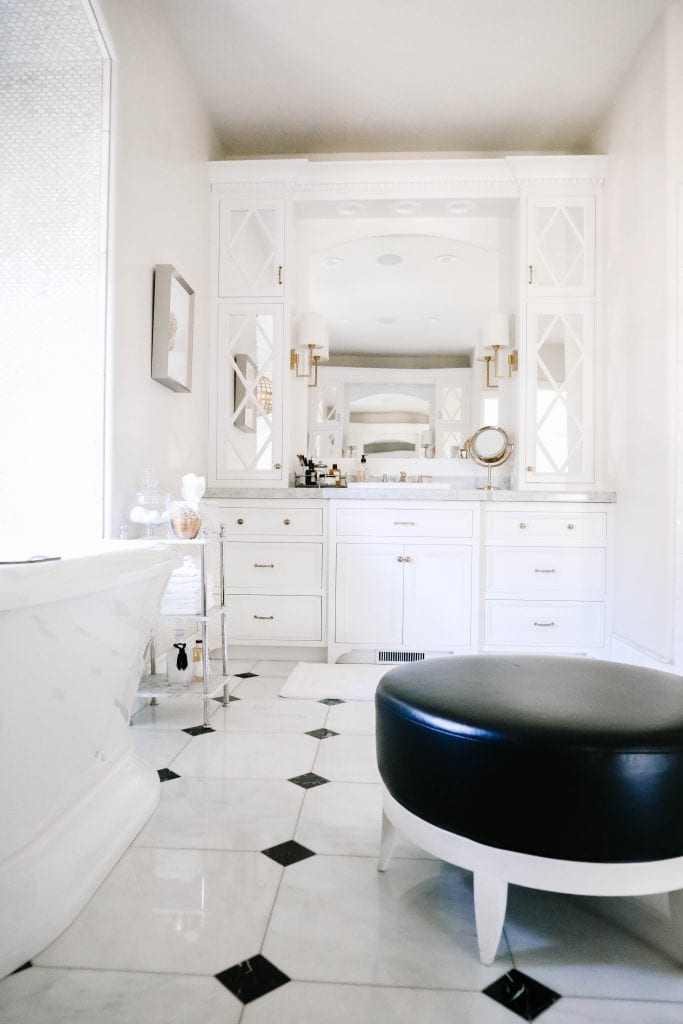 The Shower
I added another basket next to the shower and filled it with new white fluffy towels.
This works perfect for towel storage right next to the shower.
I wanted to add some more color to the room that complimented the black and white colors but also bring in some more function.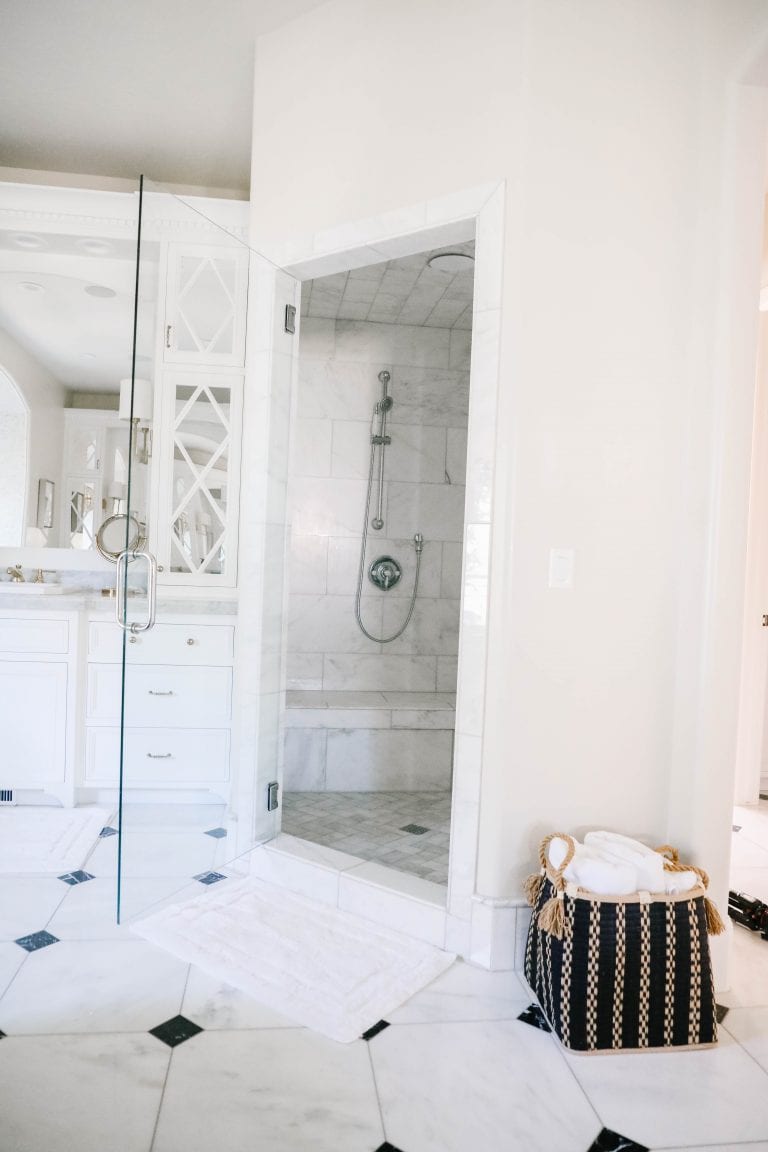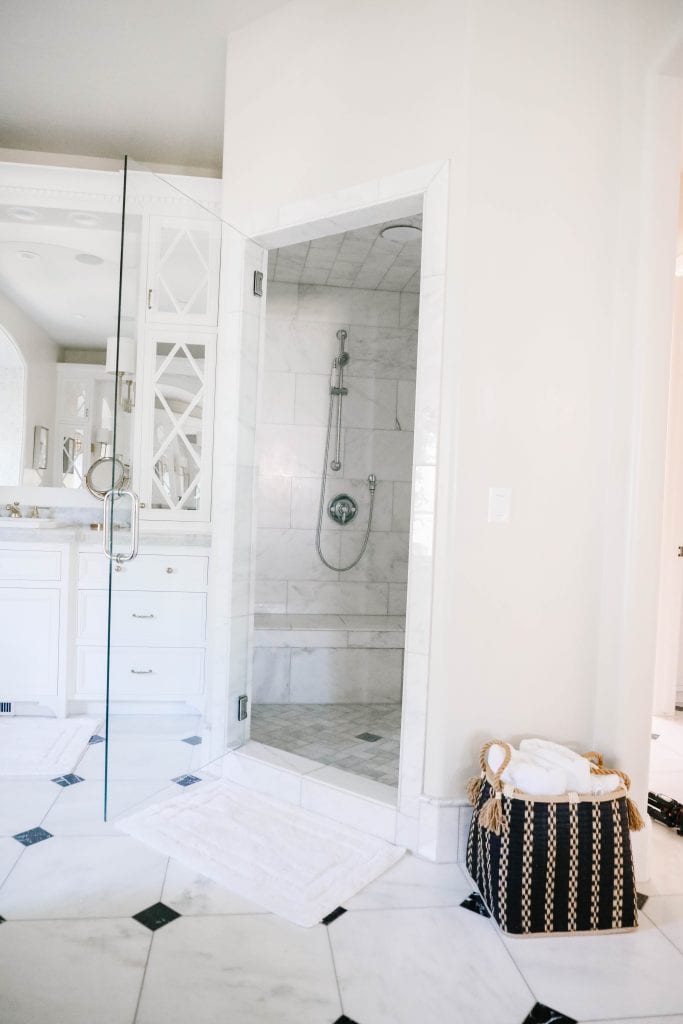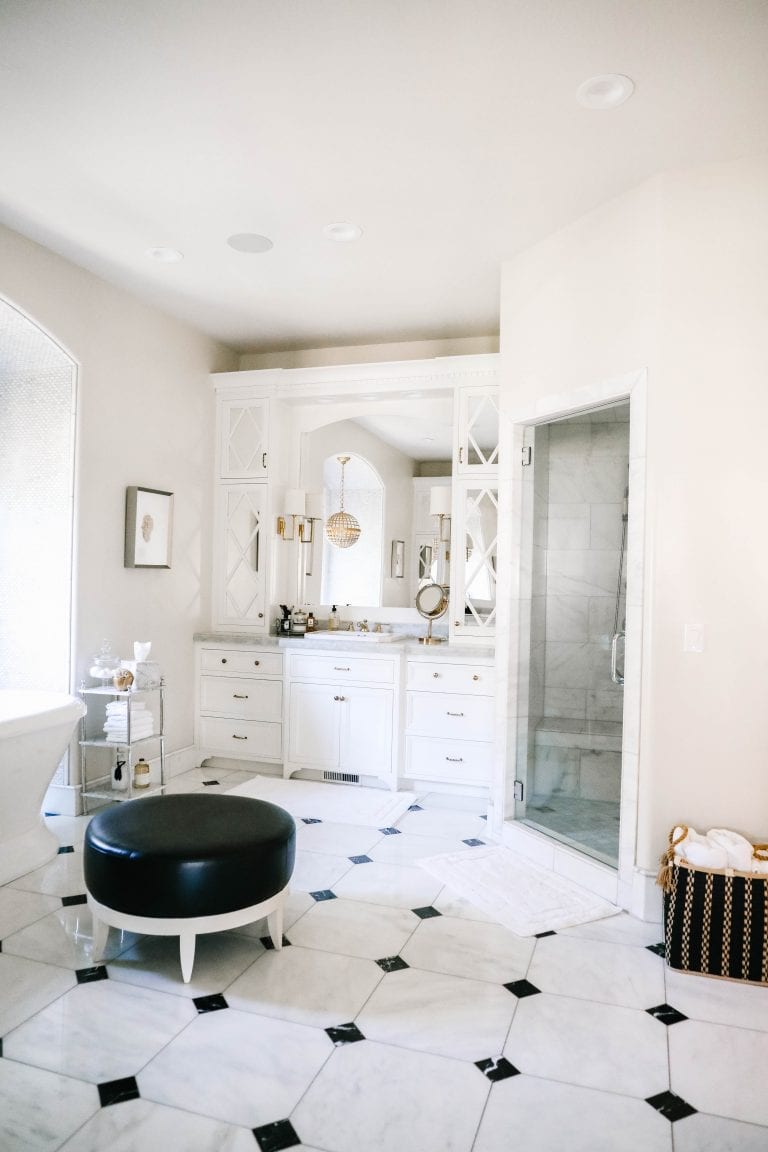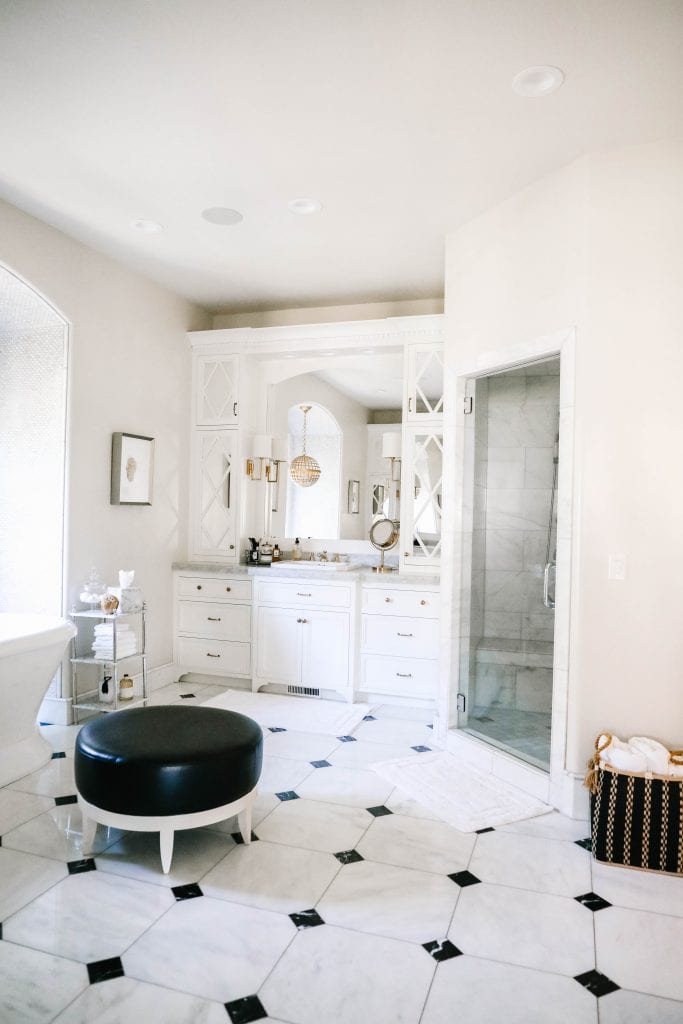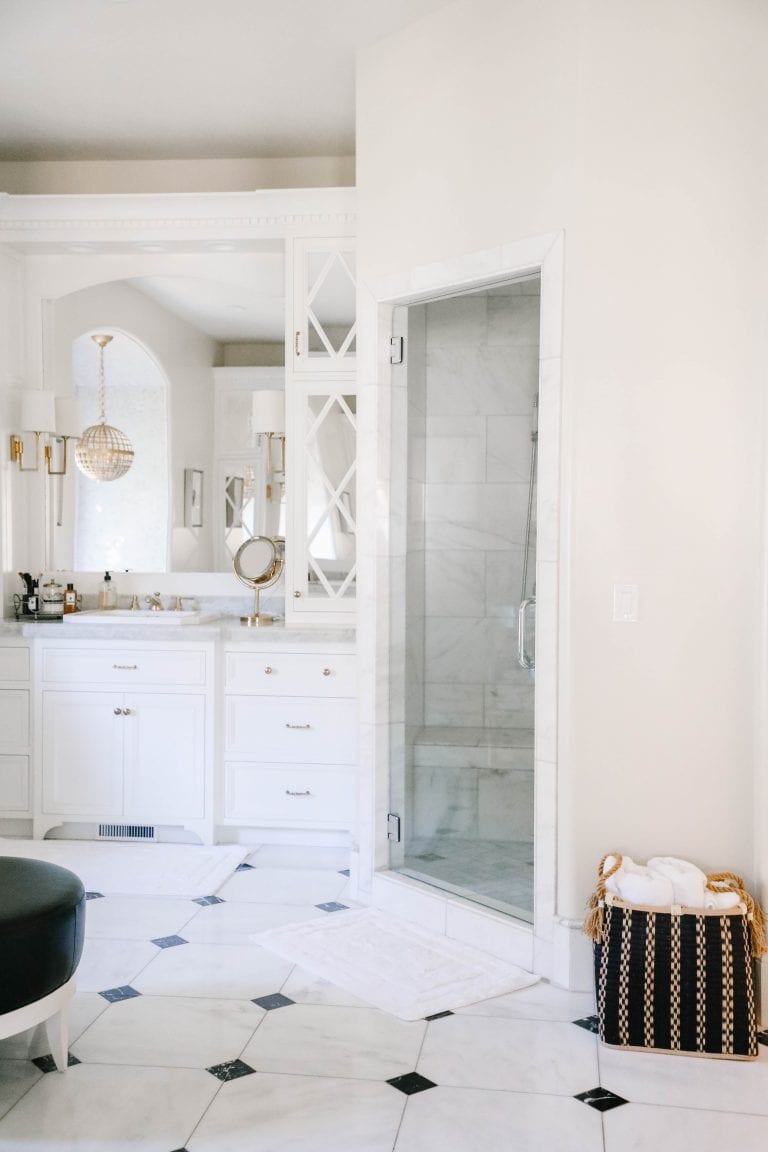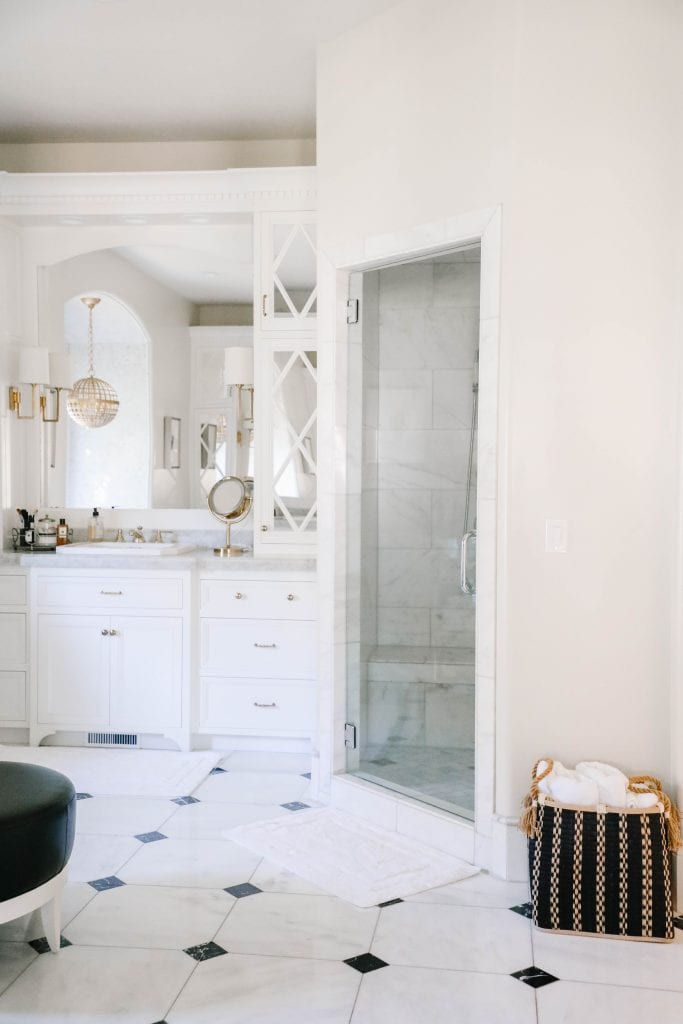 The Bathtub
One thing I enjoy doing after a long day is soaking in a bubble bath.
I like to have different bath salts and bubble bath nearby as well as candles and some essential oils.
I have a marble shelf that I moved next to the bathtub and added an apothecary jar and filled it with bath bombs.
Apothecary jars are a great item to use for storage of all things bath related.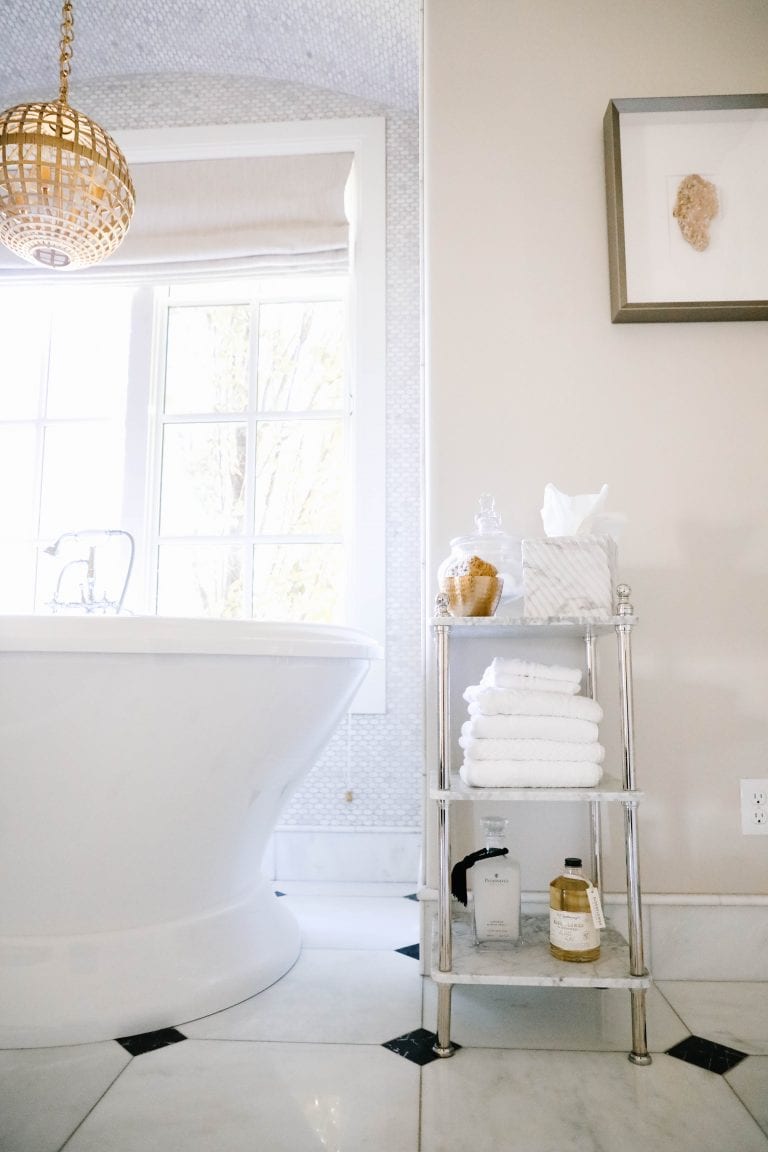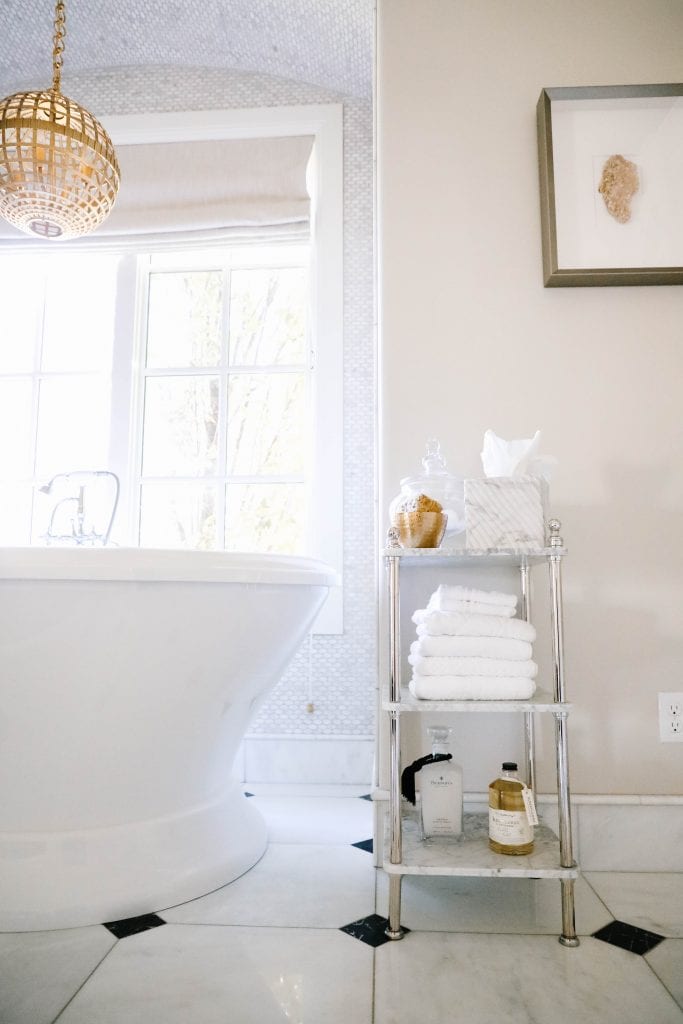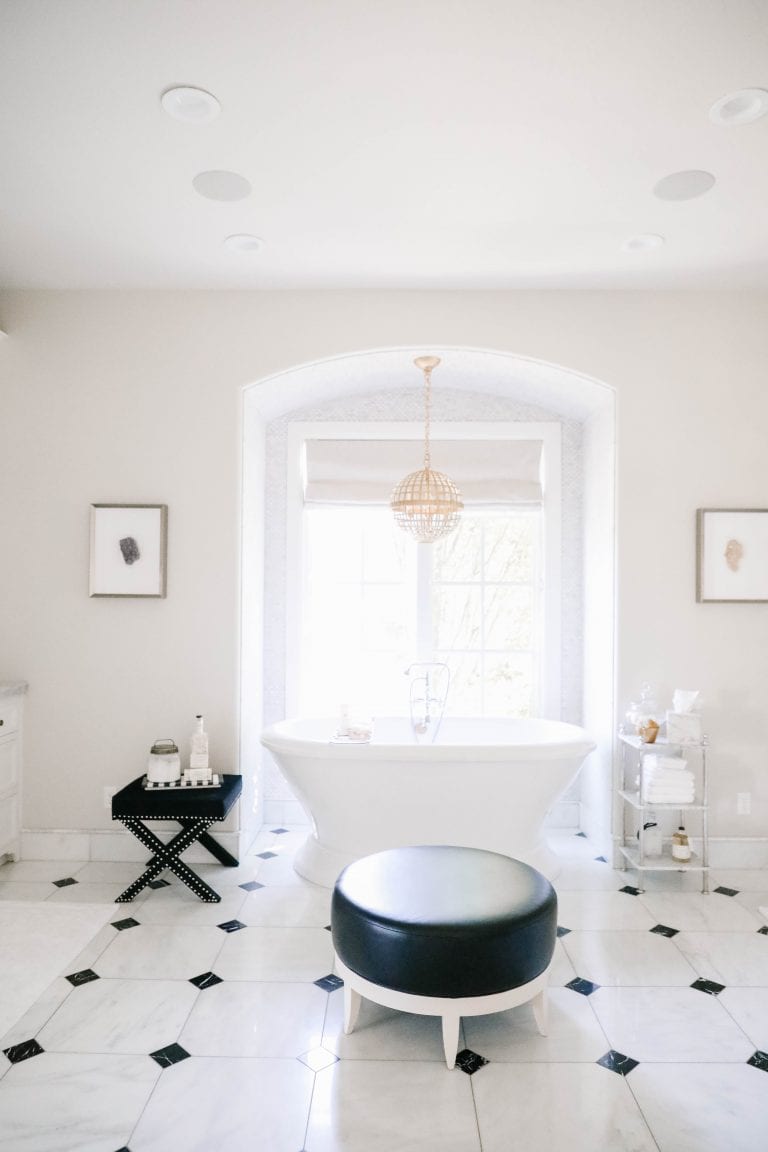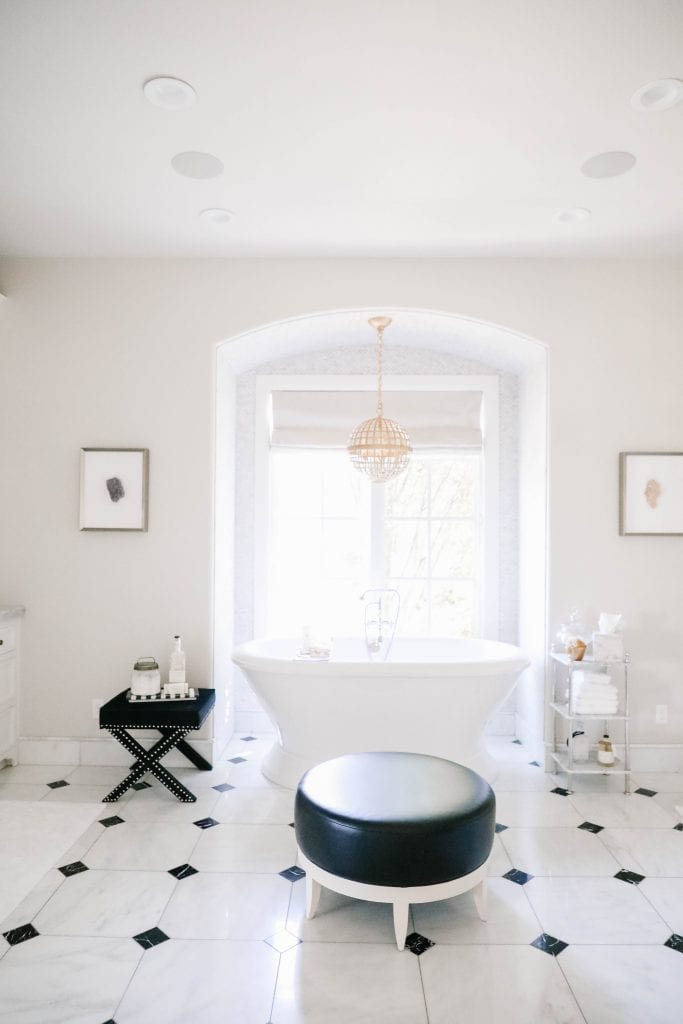 I also added a new gold bathtub tray and some more soap and bubble bath.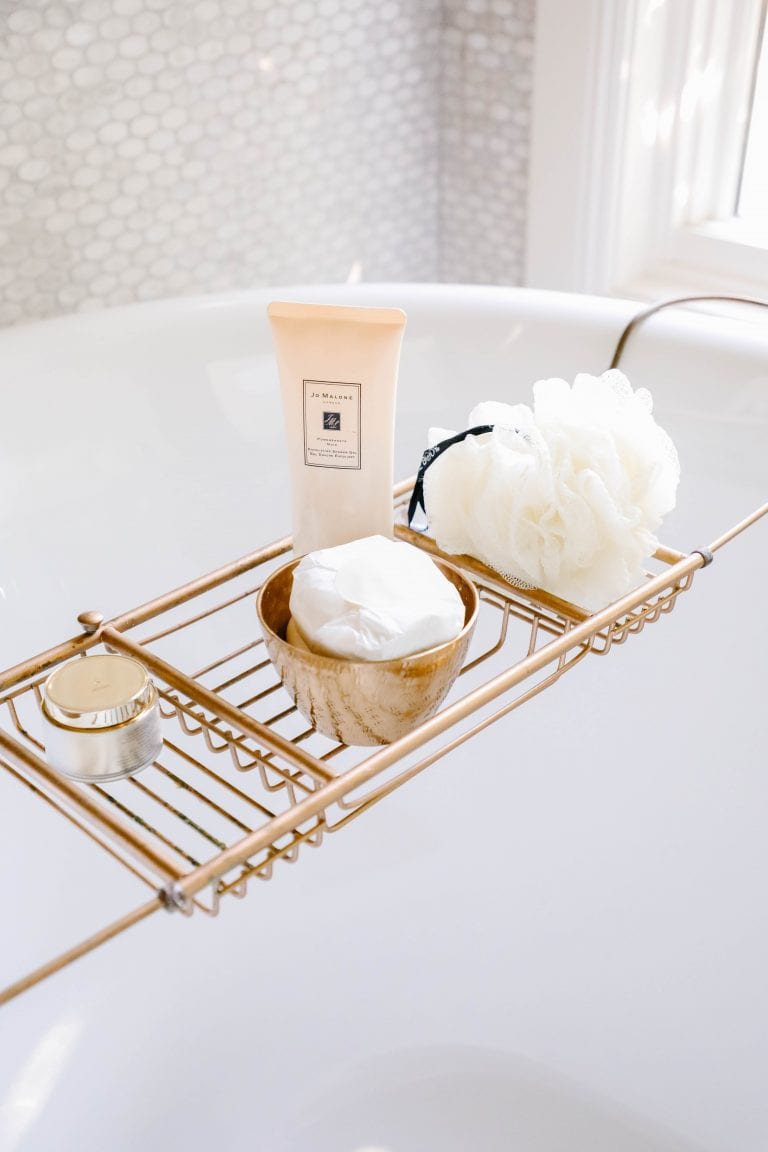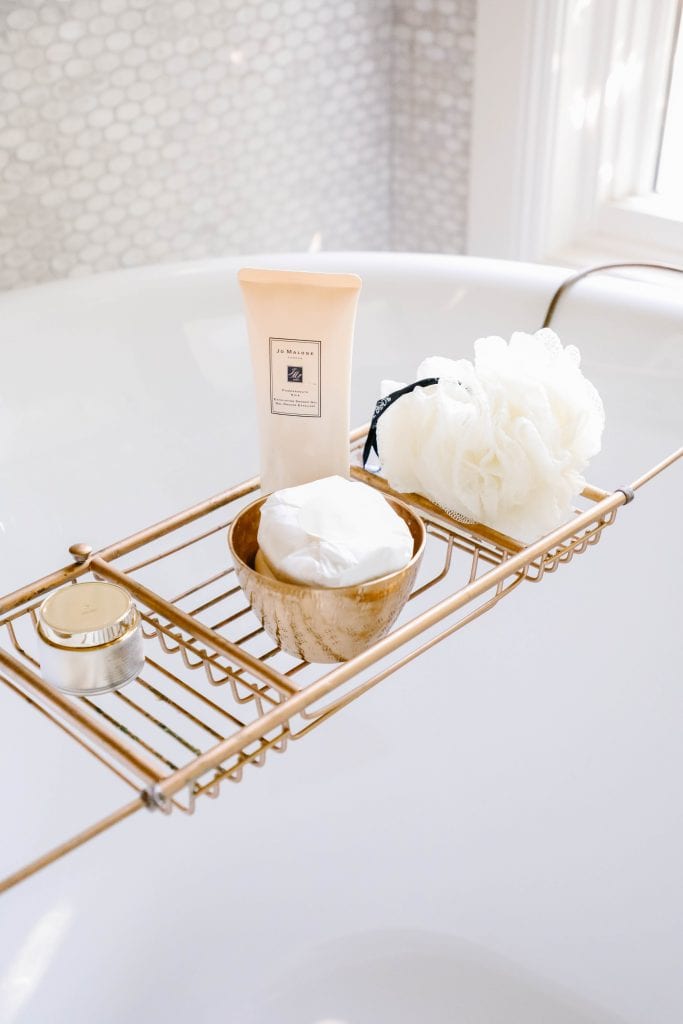 I also added some new white rugs to the bathroom.
Replacing your rugs every so often is a nice touch and gives you options to add in new colors into your bathroom decor.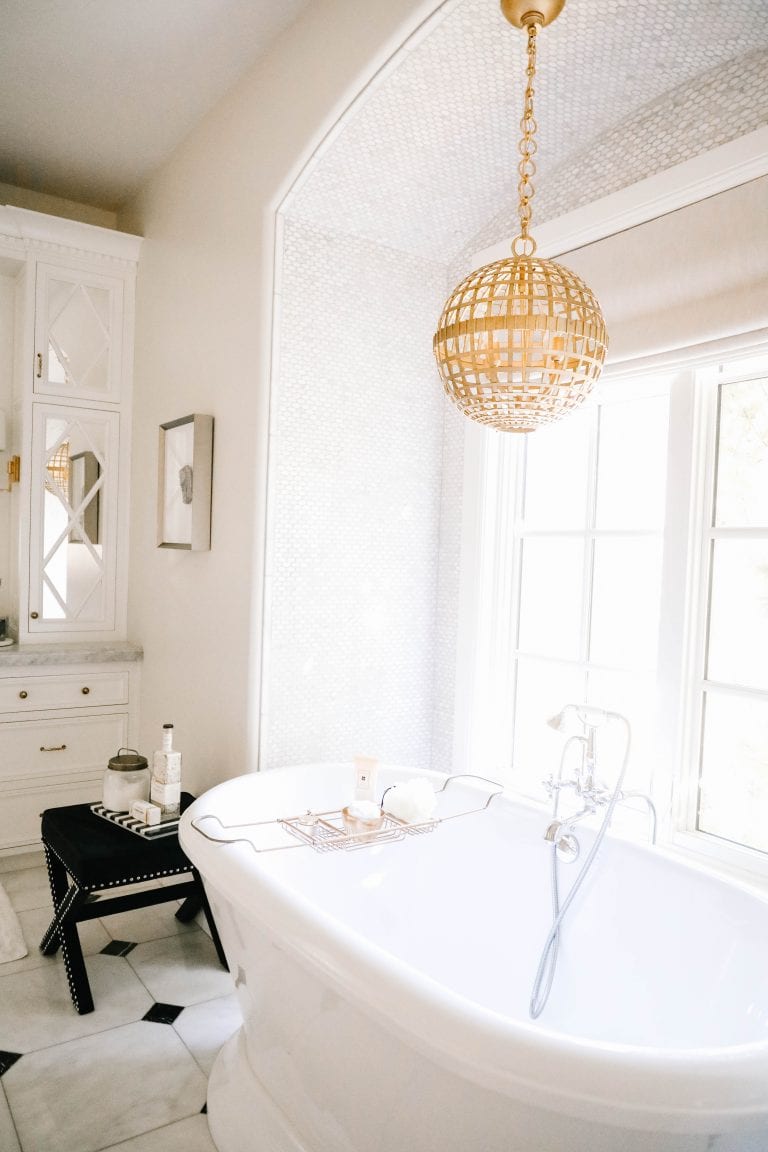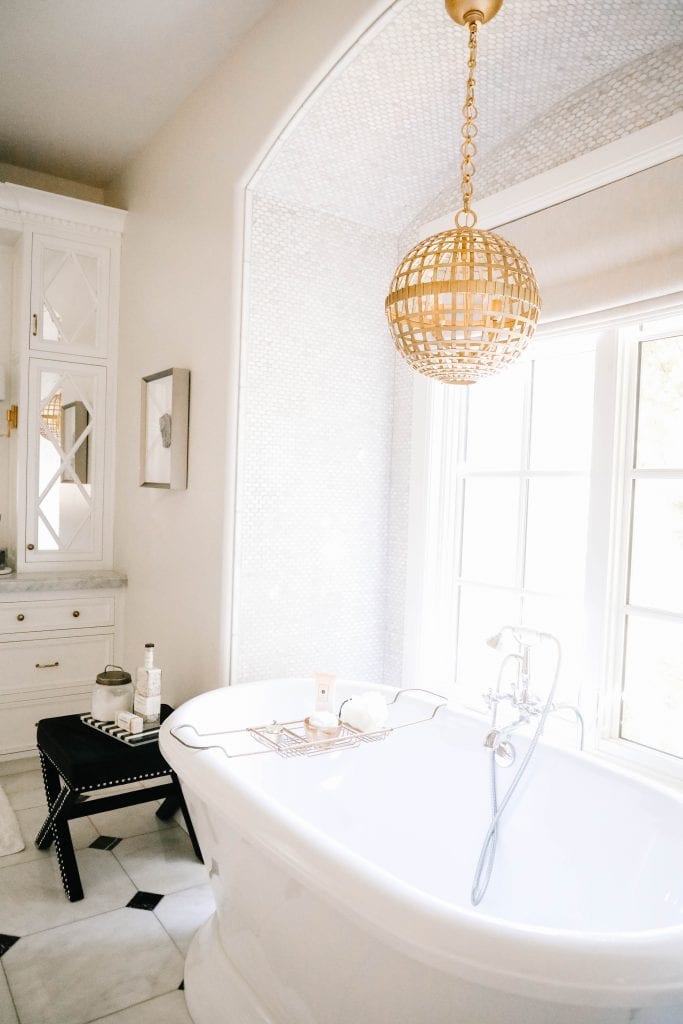 I hope you enjoyed seeing these simple changes I made to my master bathroom.
Sources are linked below.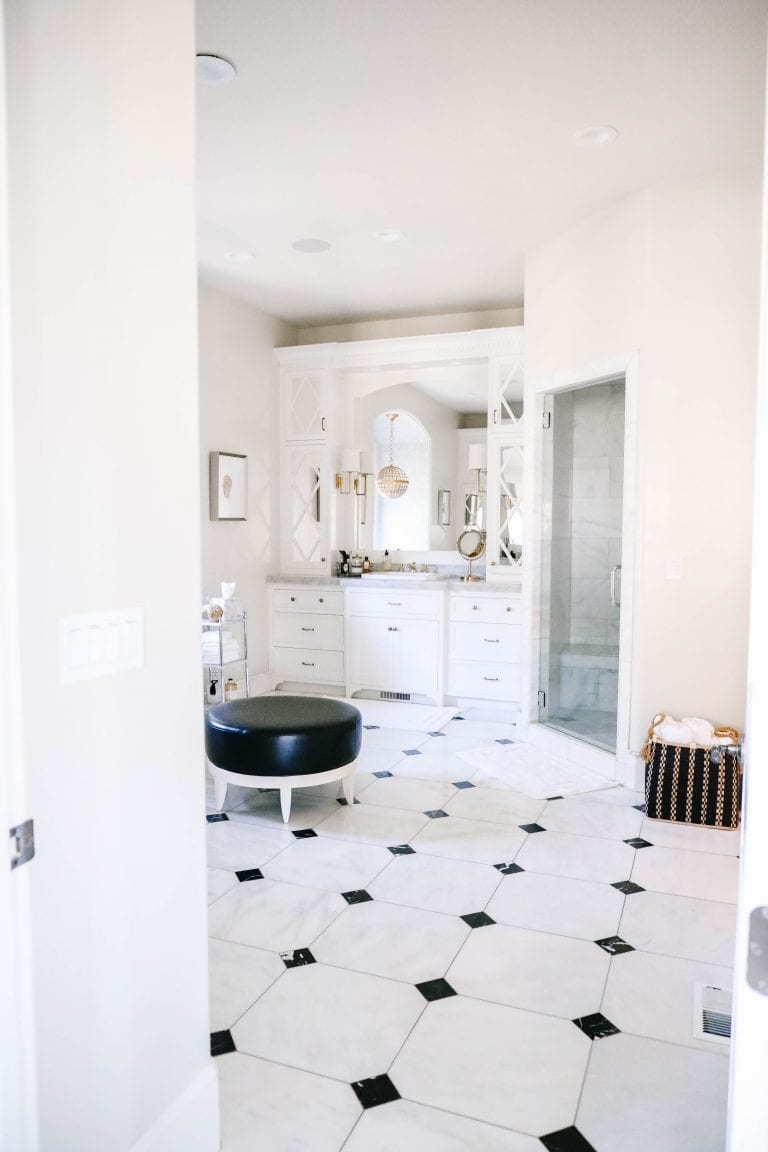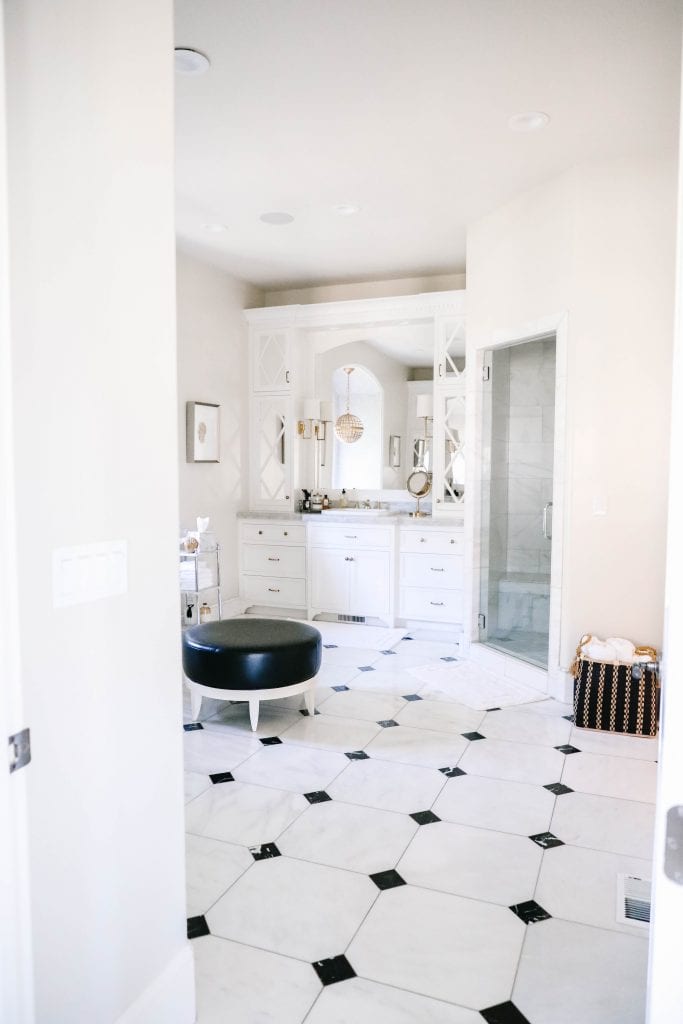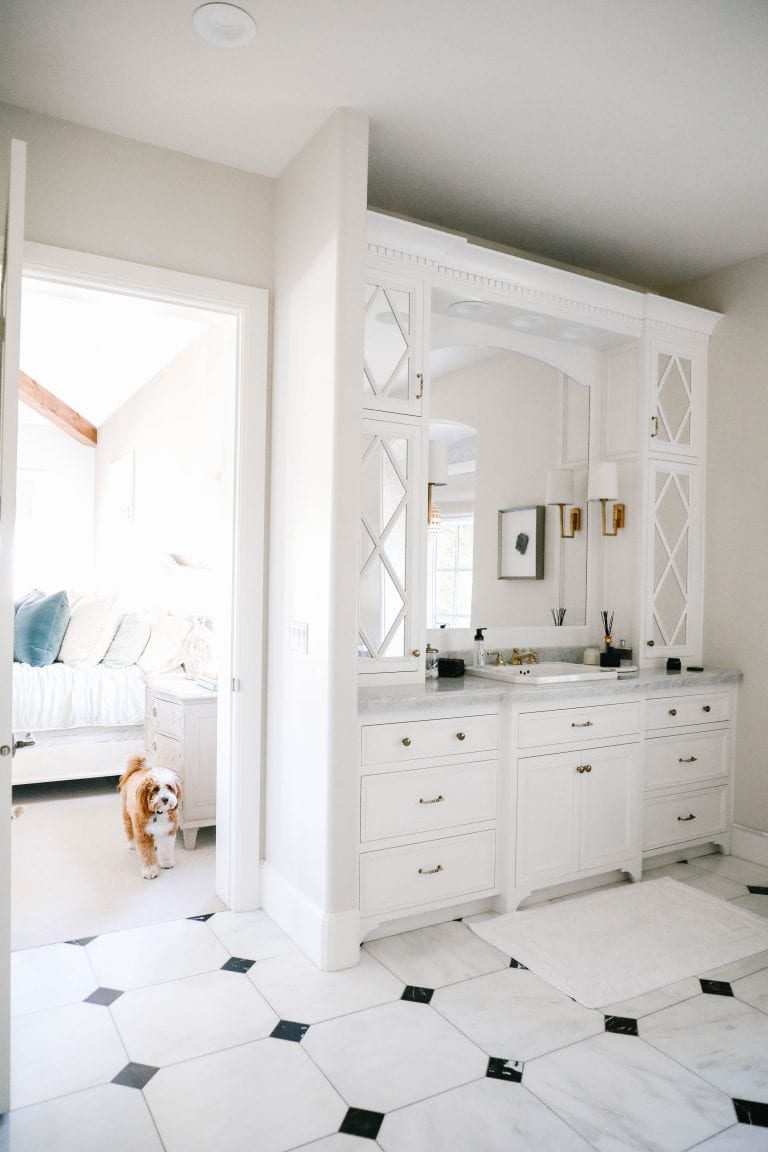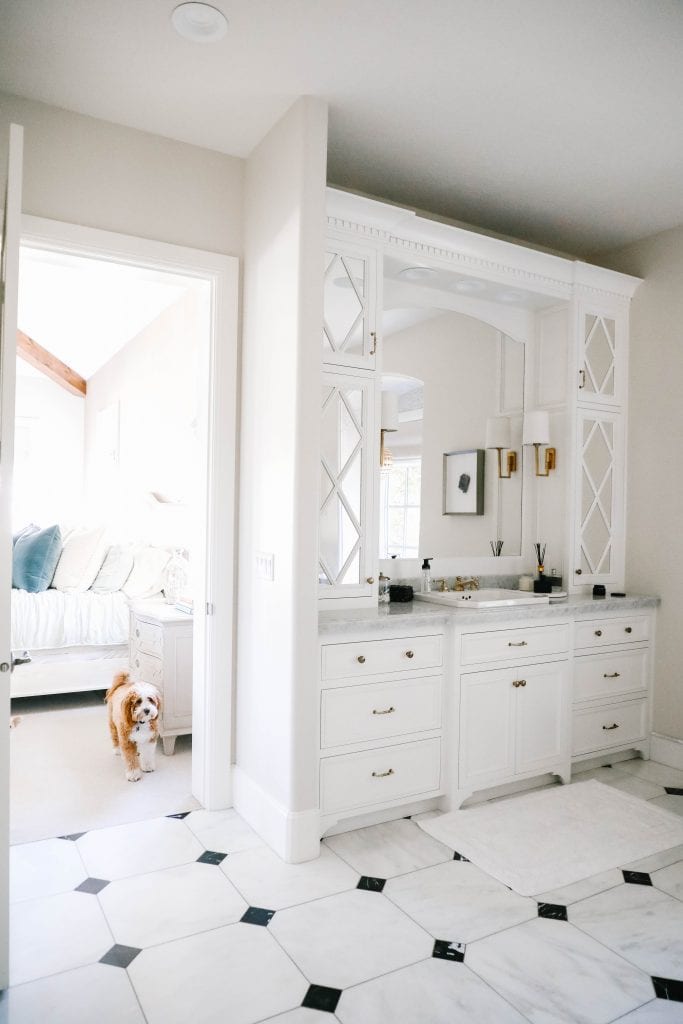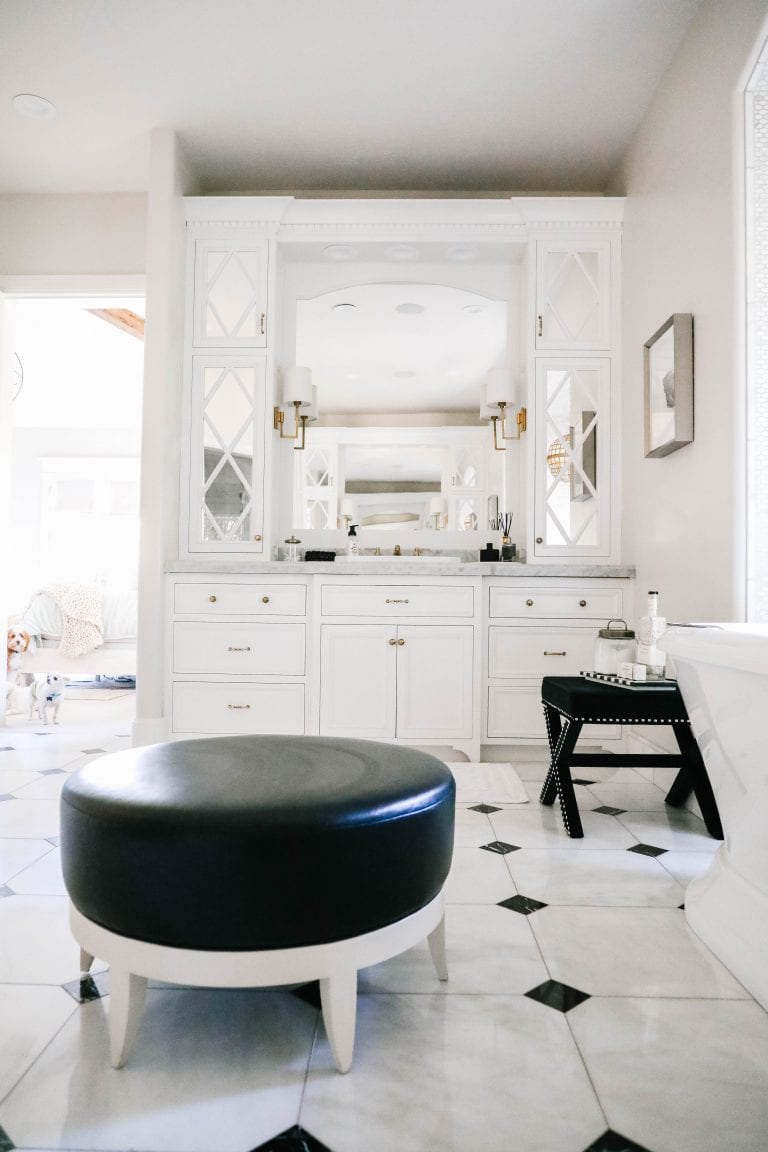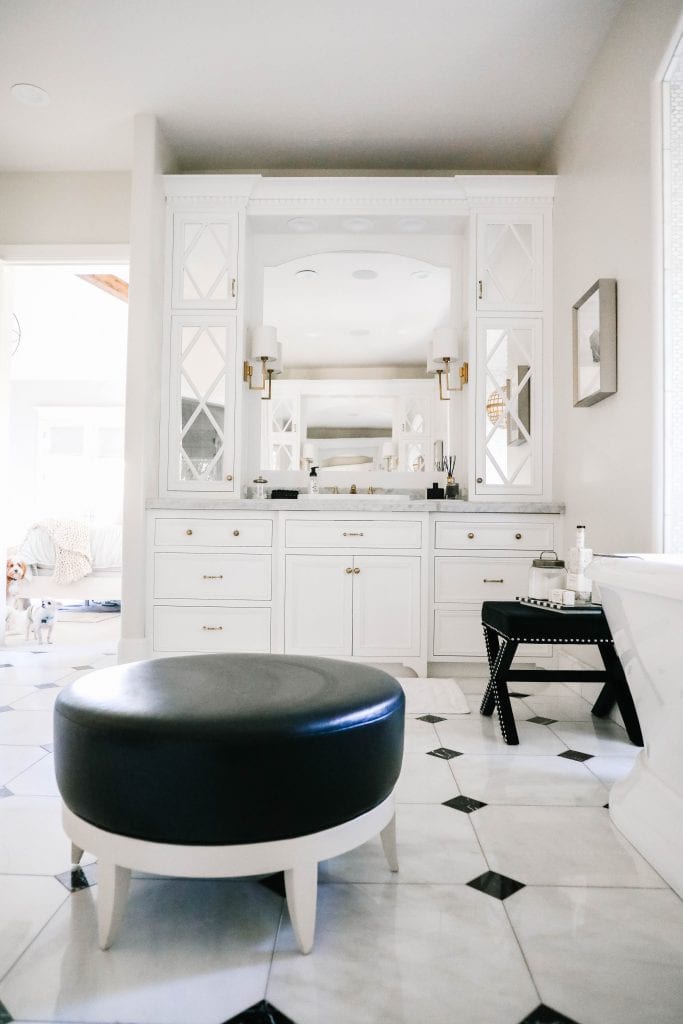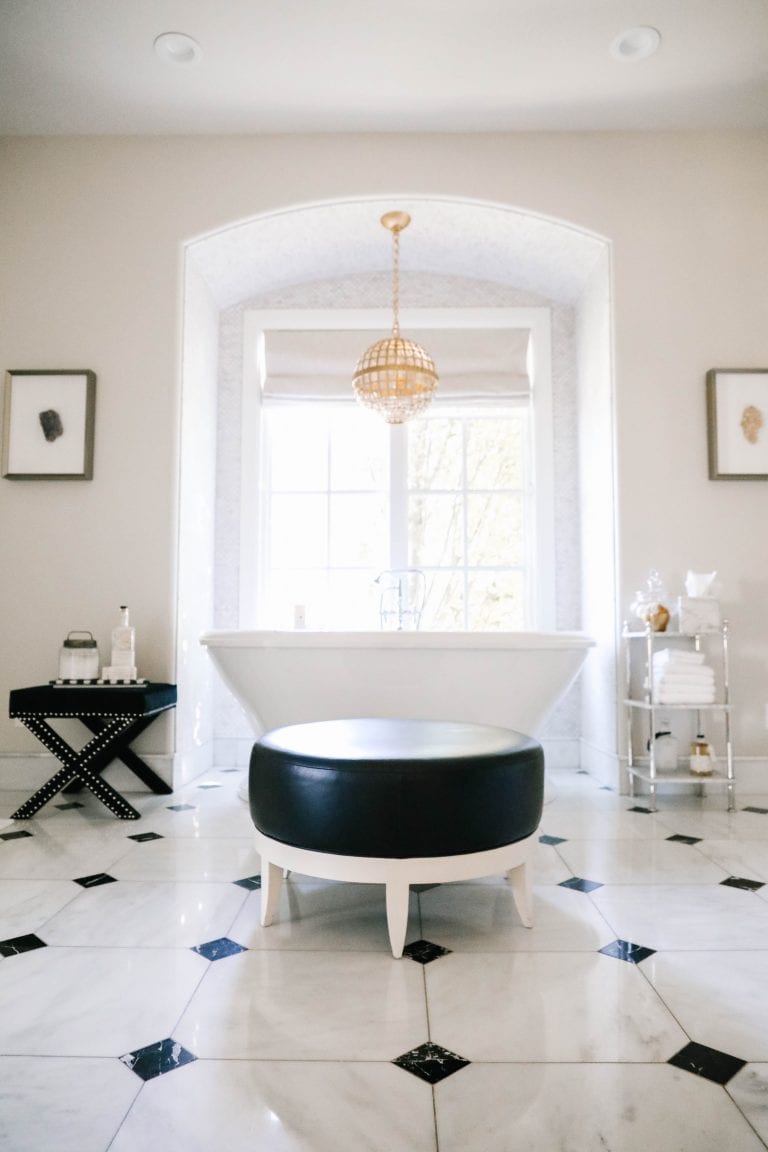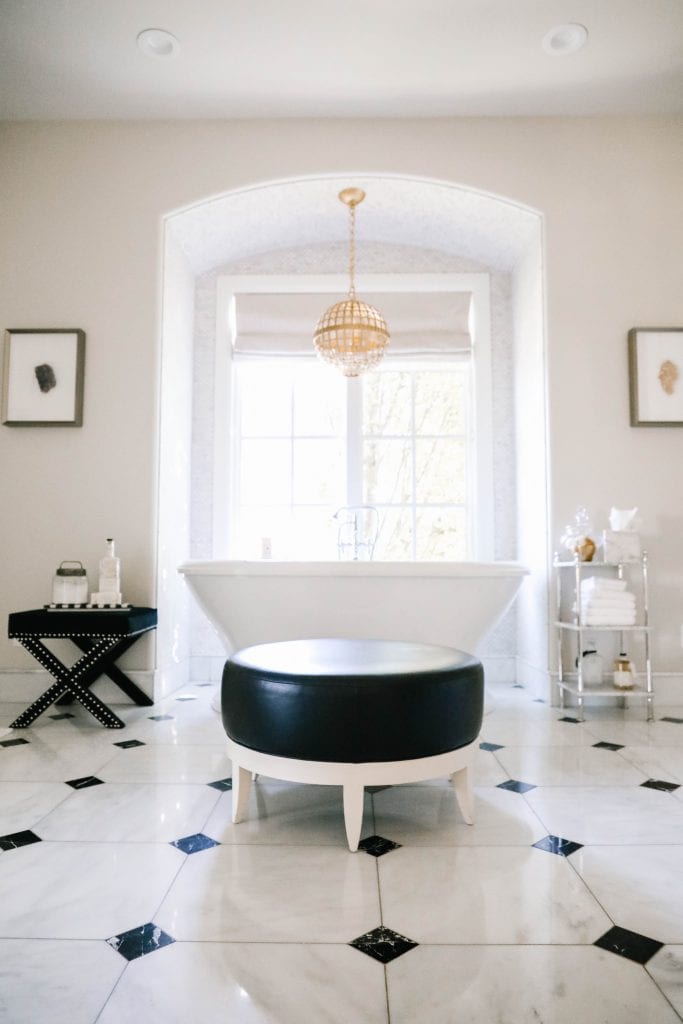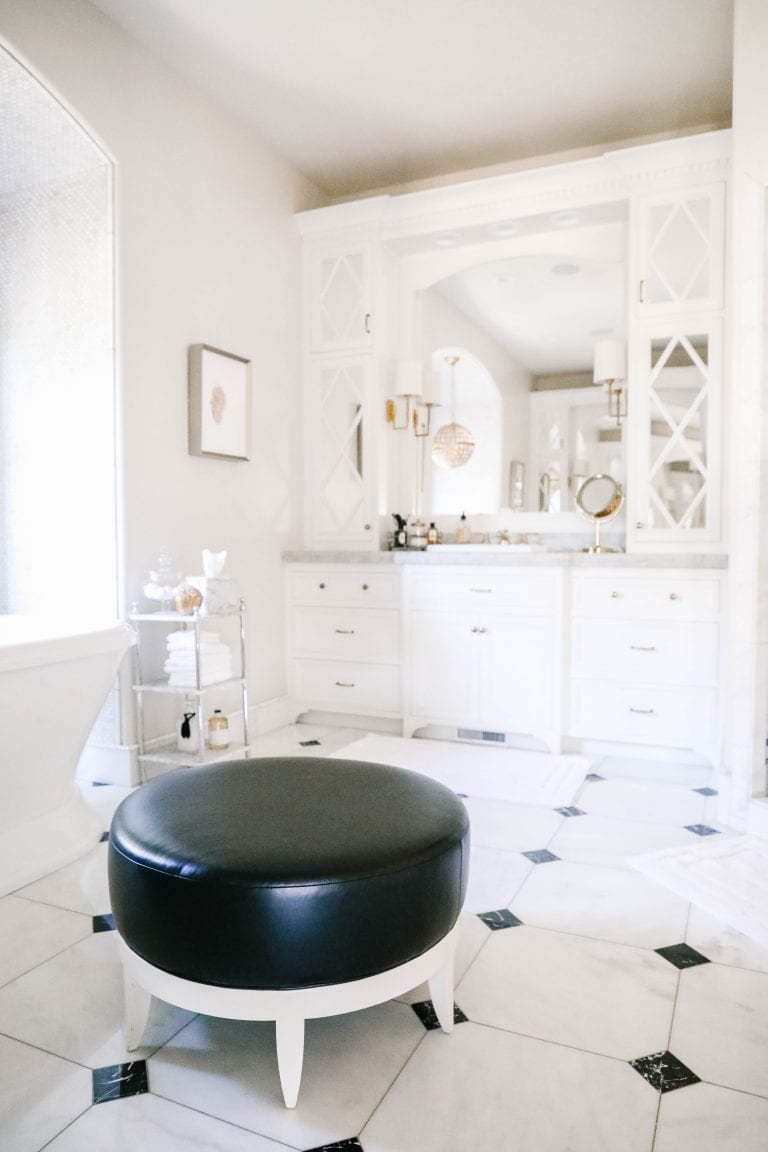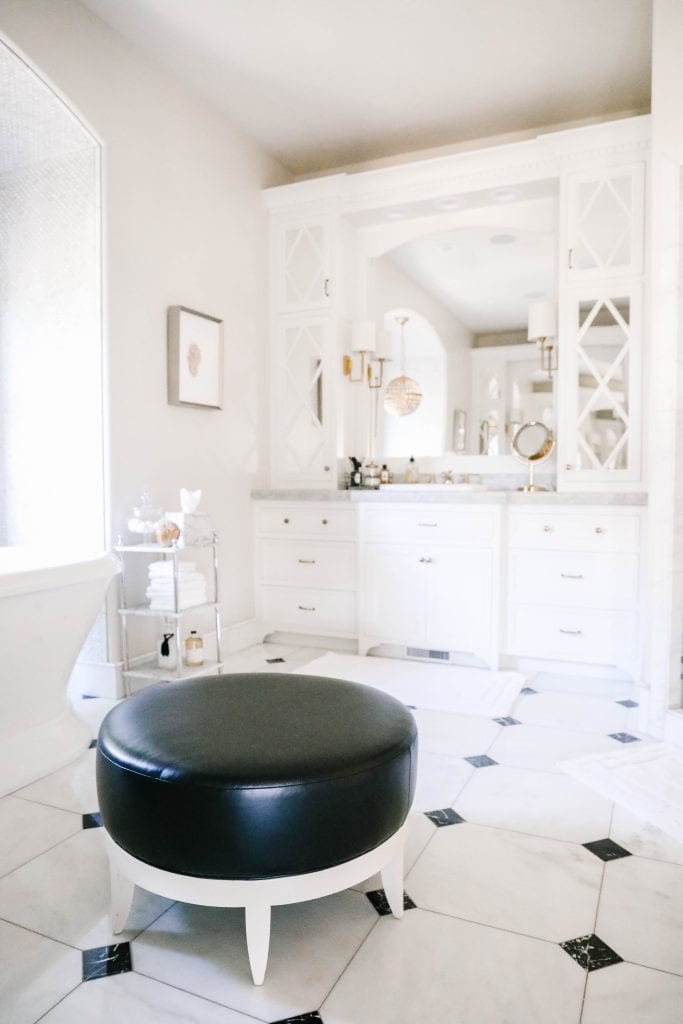 To see more of my home you can check out my Refreshing My Master Bedroom for Spring Post here.
Some of the new baskets, bath items, and decor are from Highland Gardens in Highland, Utah.
The Turkish Towels are from The Loomia linked here. They are amazing!
A similare shelf to mine is linked here: Marble Corner Shelf
Photo Credit: Myself and Cara Mathis @catcherintherye.cara www.catcherintheryephotography.com
XOXO,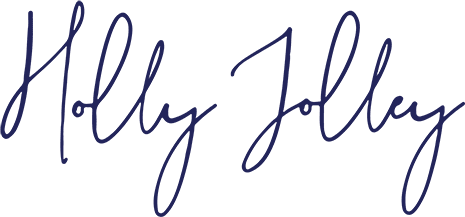 Shop the Post

Pin this Post for Later