Flower Farms of the Pacific Northwest Series – Part One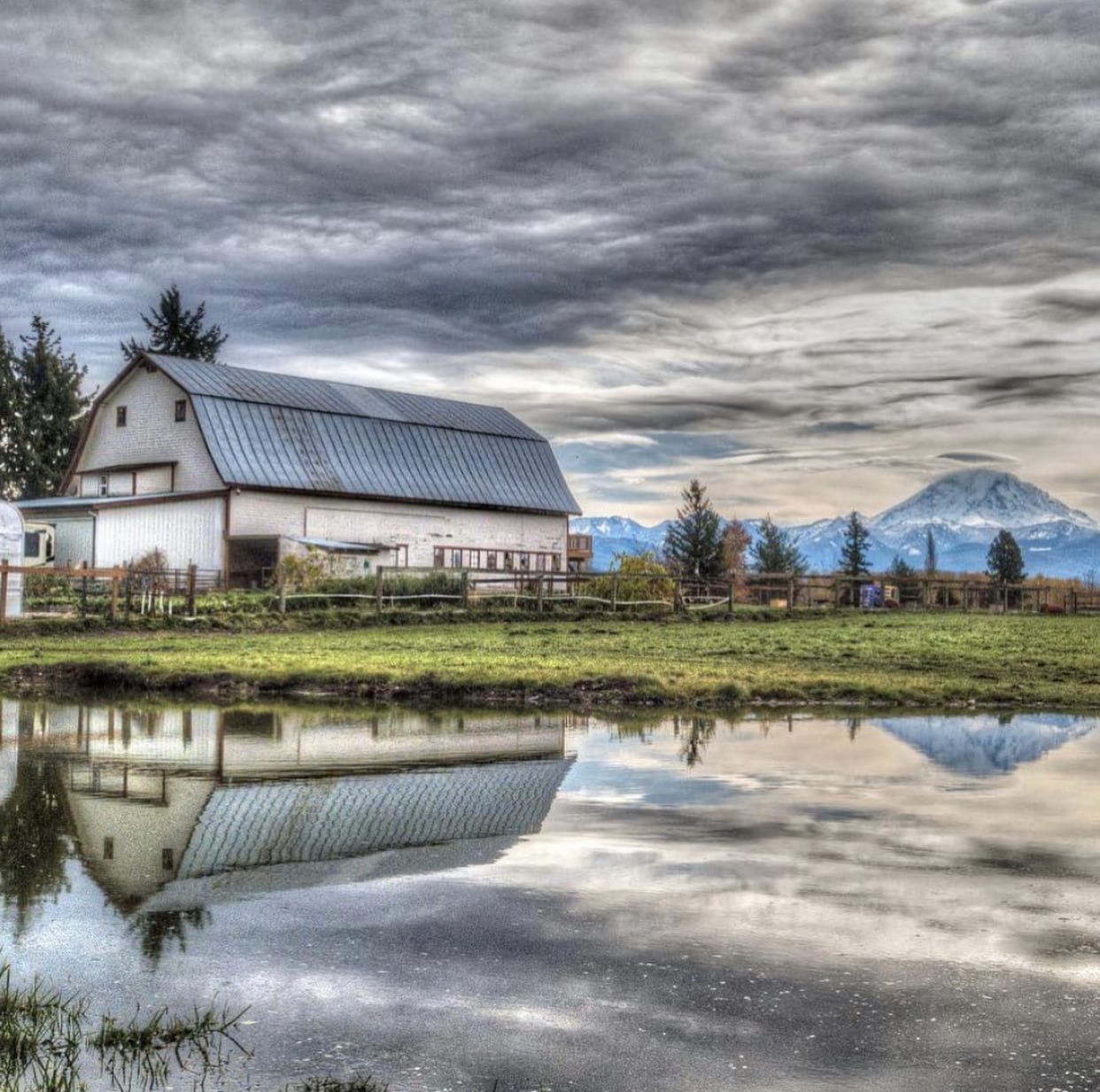 Laughing Goat Flower Farm
Welcome to my Flower Farms of the Pacific Northwest Series – Part One! I am so thrilled to be featuring one of my very favorite farms, Laughing Goat Flower farm. This beautiful farm is located in the quaint farming town of Enumclaw, Washington, at the base of the Cascade Mountains. Majestic Mount Rainier stands tall in the background and makes for an incredible view from the farm.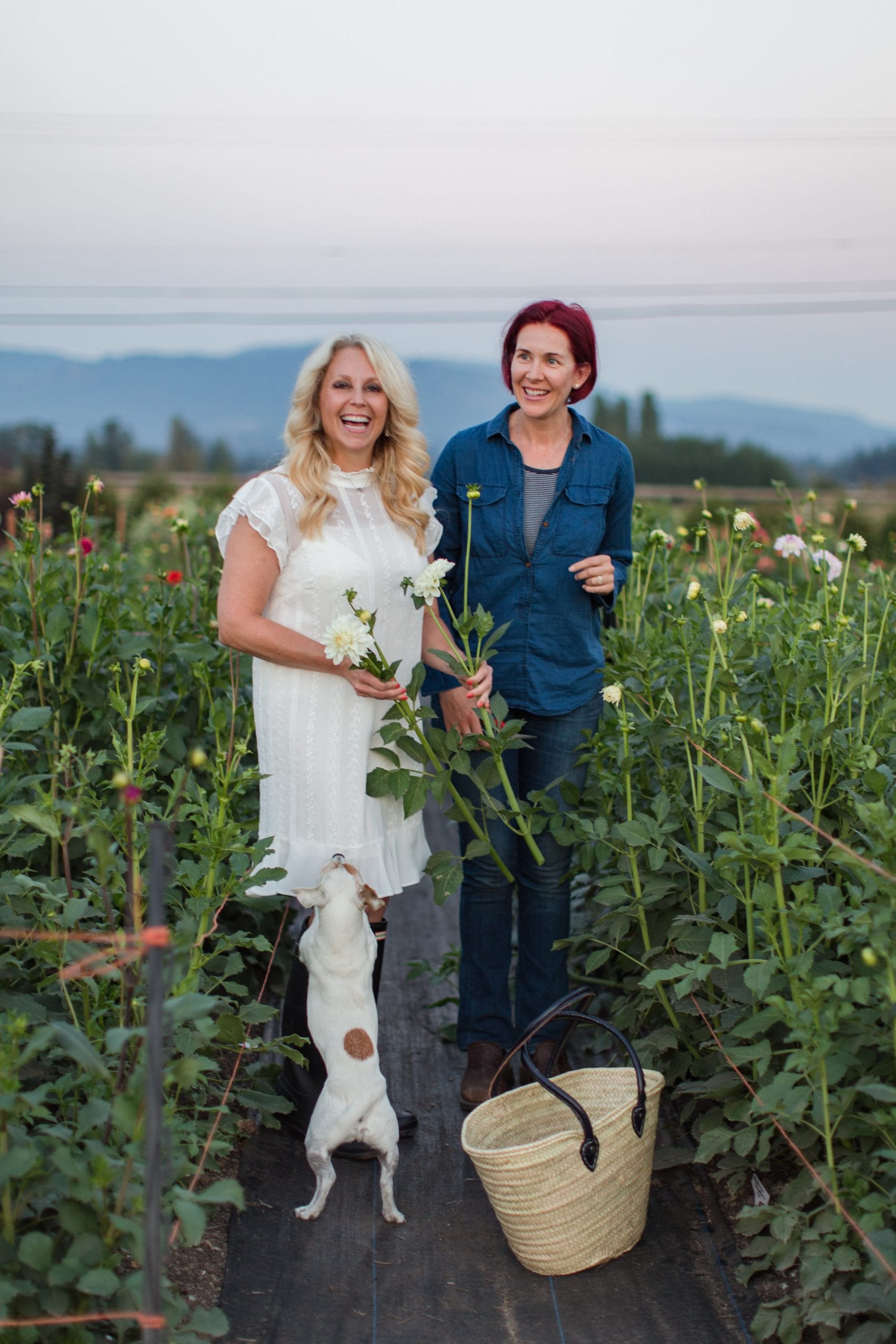 The farm is owned and operated by Amy and Steve Brown. Amy and I met at a flower arranging workshop a few years ago and I was delighted to learn that the farm was only about fifteen miles from my home in Washington. Amy and I became fast friends after meeting at the workshop and I am so grateful we met! We share a love of flowers, gardening, cooking, and entertaining. I love that a friendship grew out of this and I feel so blessed to have such a beautiful farm near me and a blossoming friendship.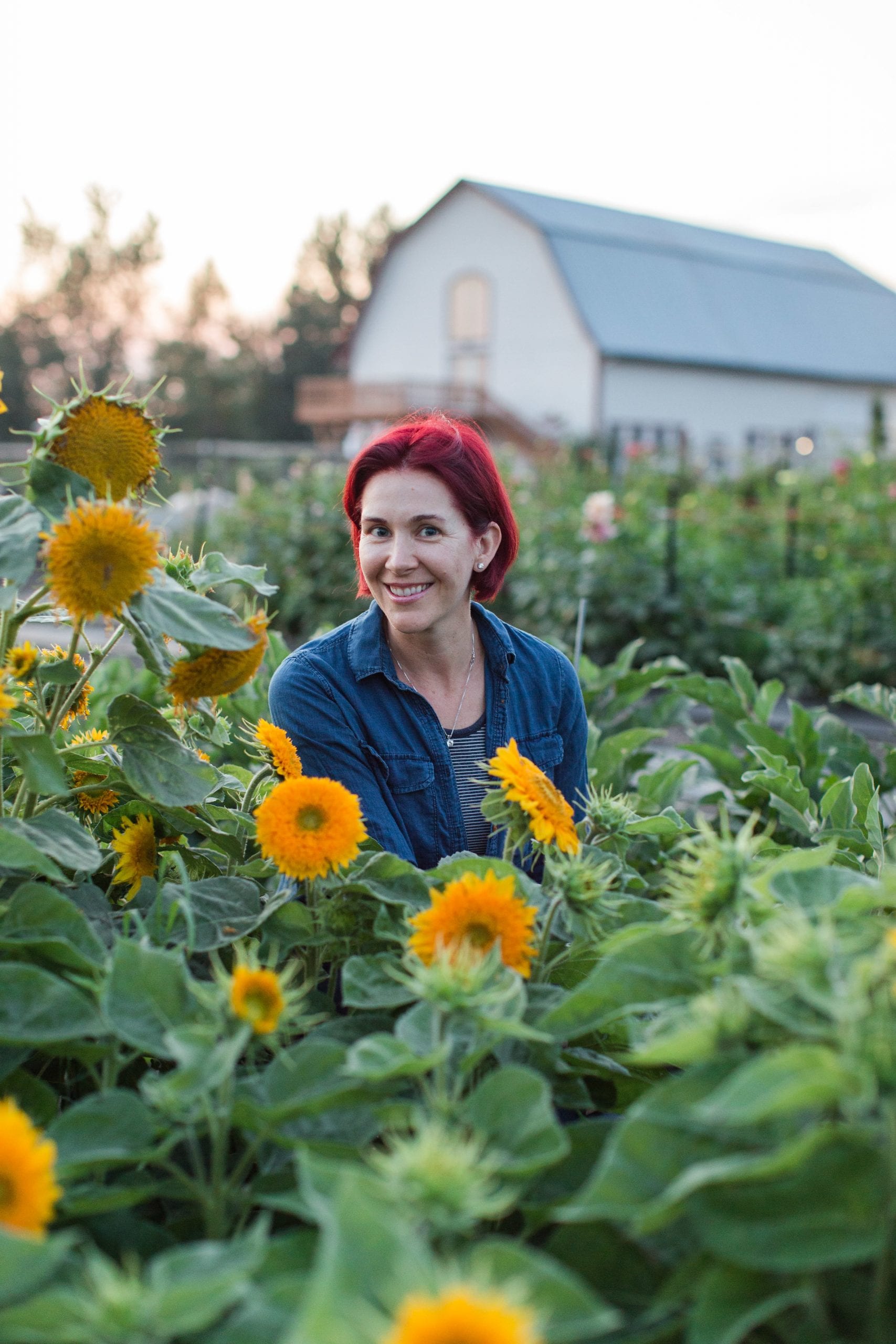 I have learned so much from Amy about growing flowers and gardening. She is so knowledgeable and generously shares that knowledge with me.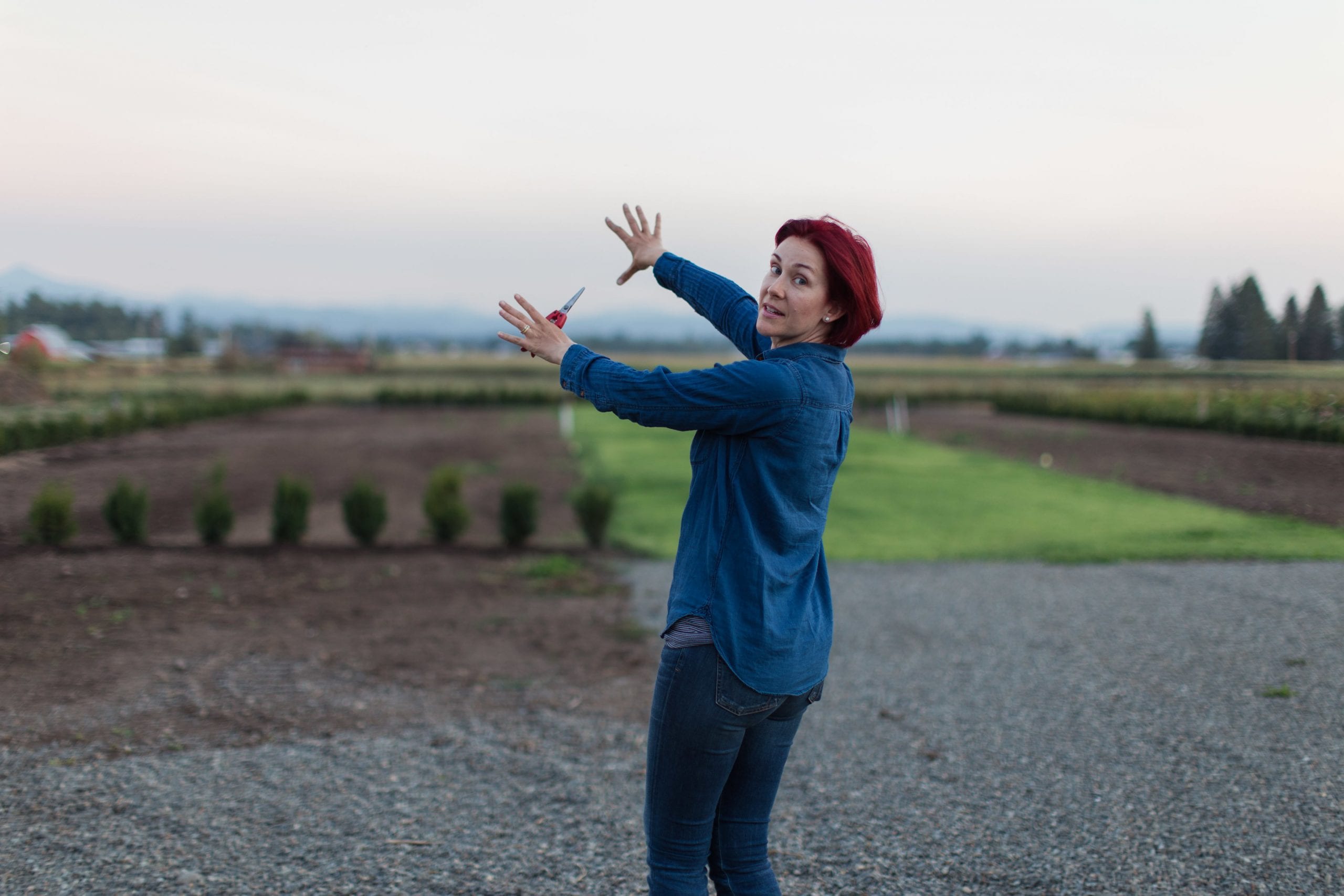 What Does the Farm Grow?
Laughing Goat grows many varieties of flowers including peonies, dahlias, hydrangeas, and so much more. I have enjoyed watching the farm grow and change over the past two years. Amy and Steve have transformed it into a beautiful and bountiful farm.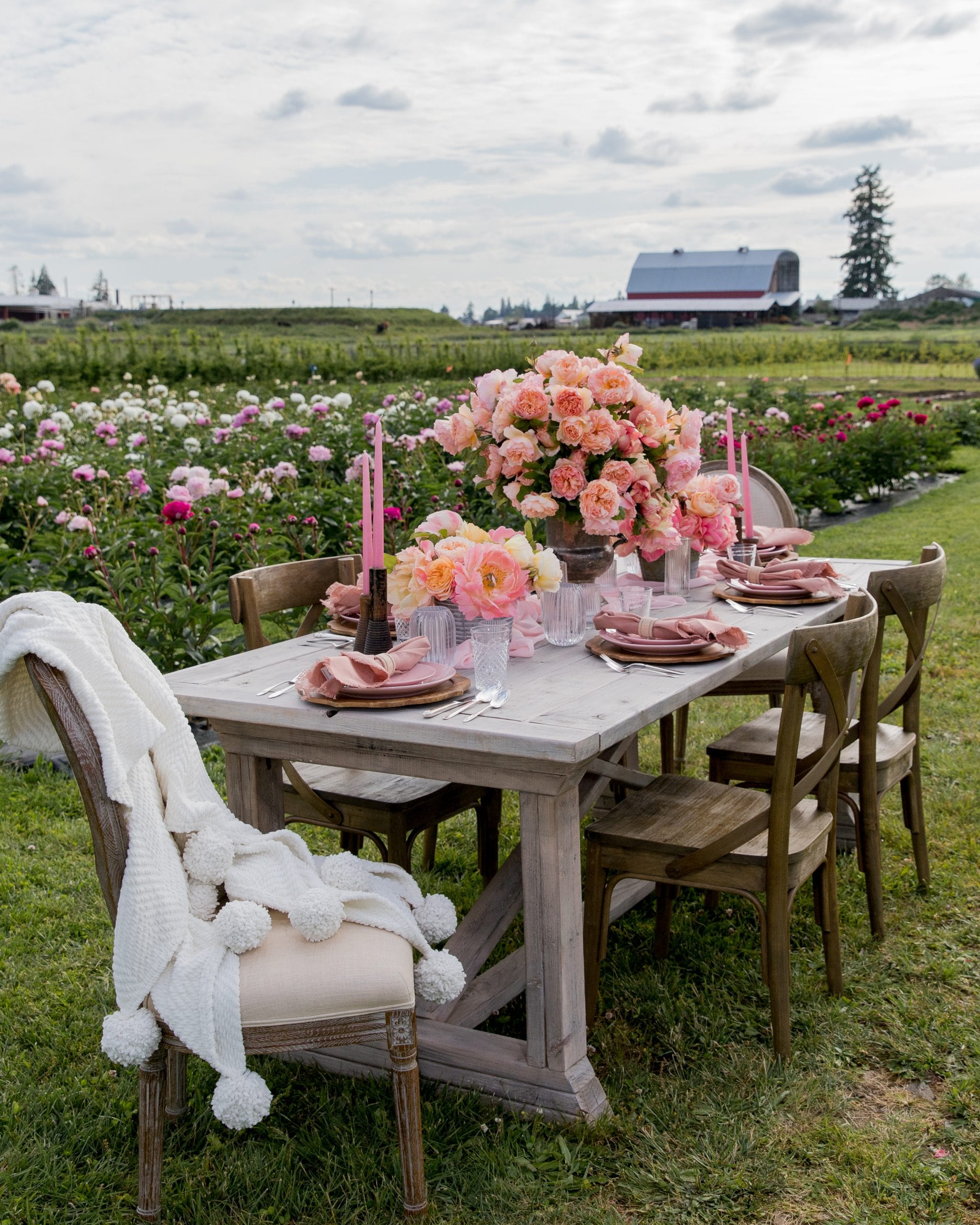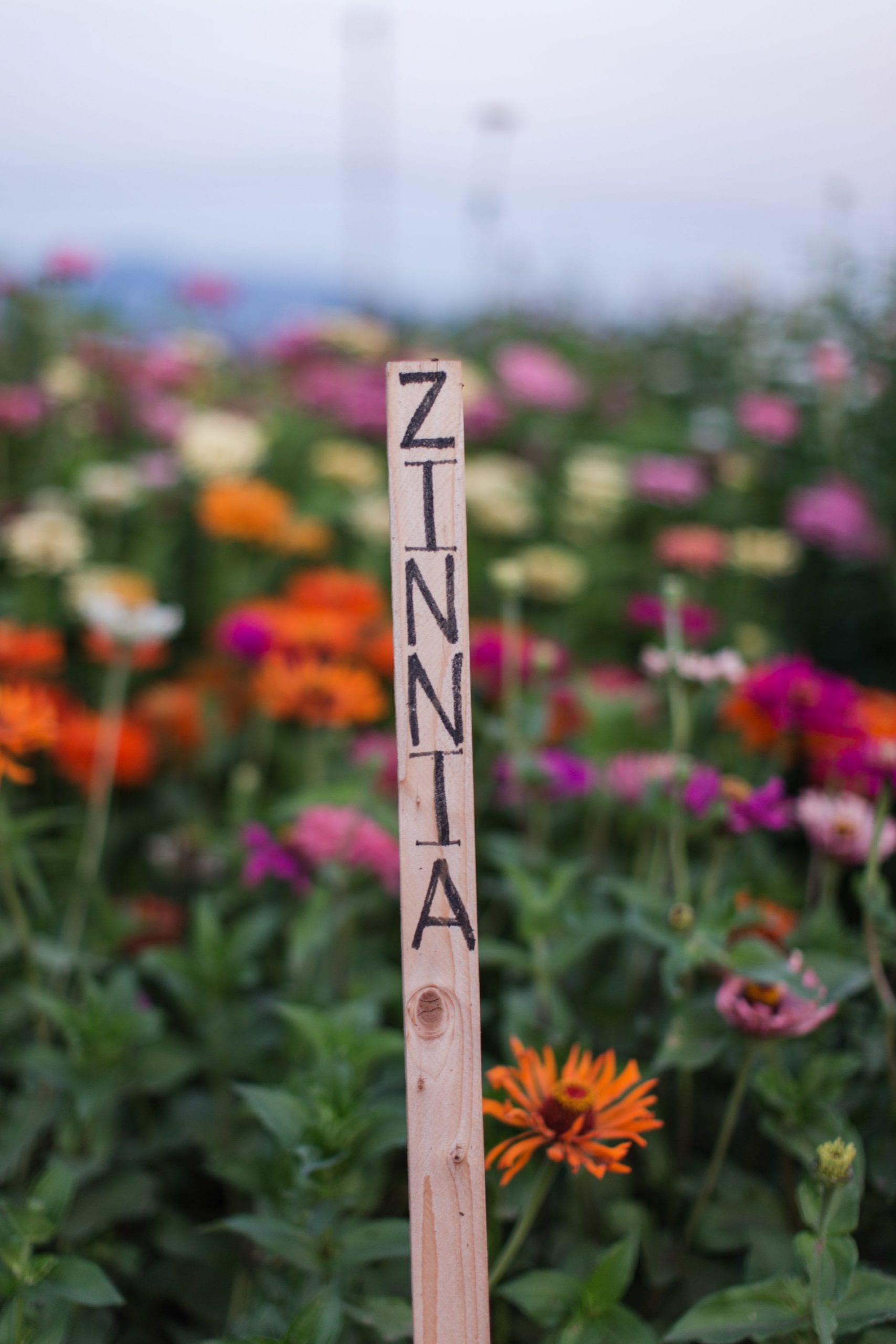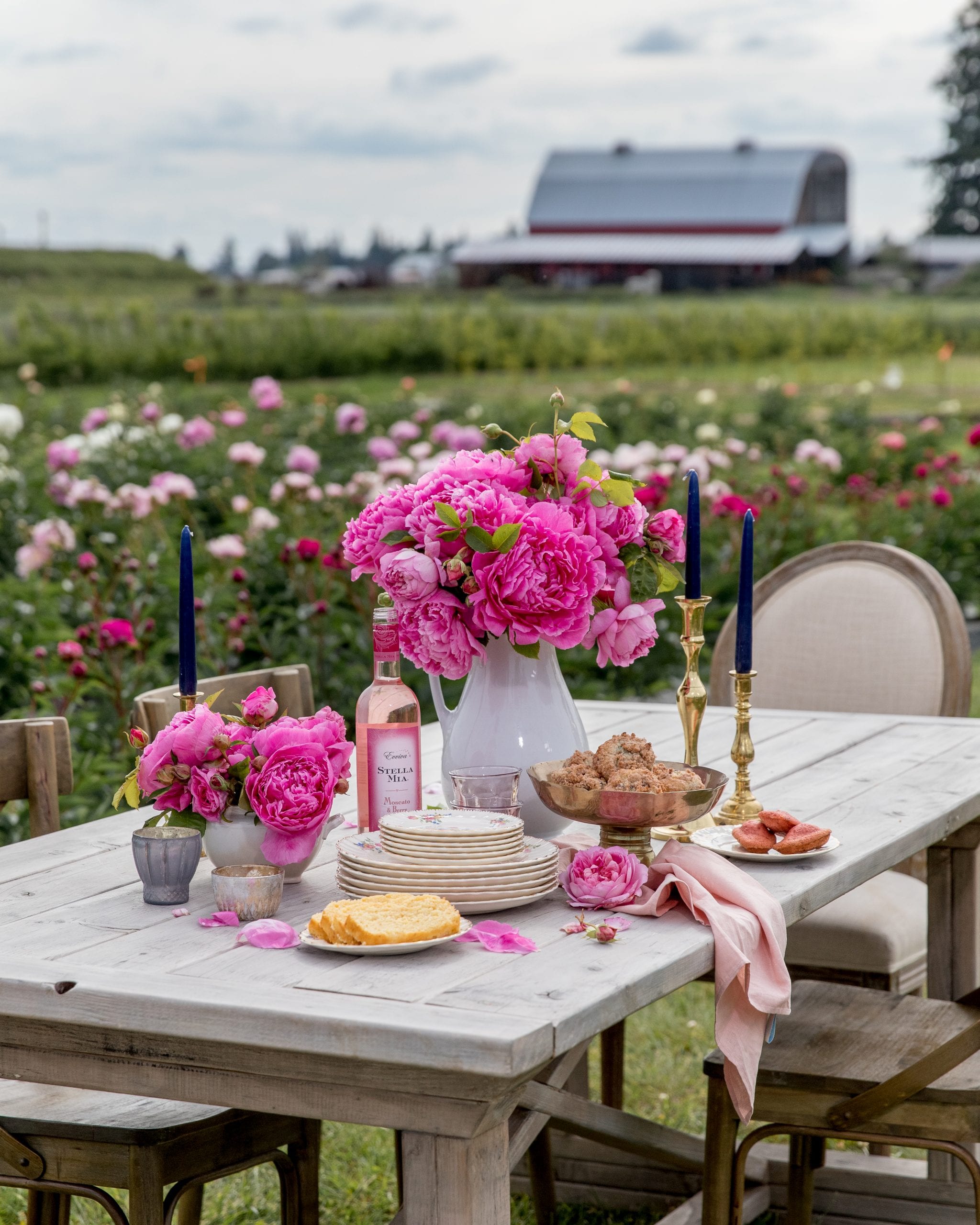 The farm also grows organic produce and sells it to local restaurants and customers in their farm stand. My recipes always turn out amazing when I get to use these heirloom vegetables. One of my favorite's are the san marzano tomatoes that Amy grows each summer. My Lasagna Recipe has never tasted better than when I used these delicious tomatoes!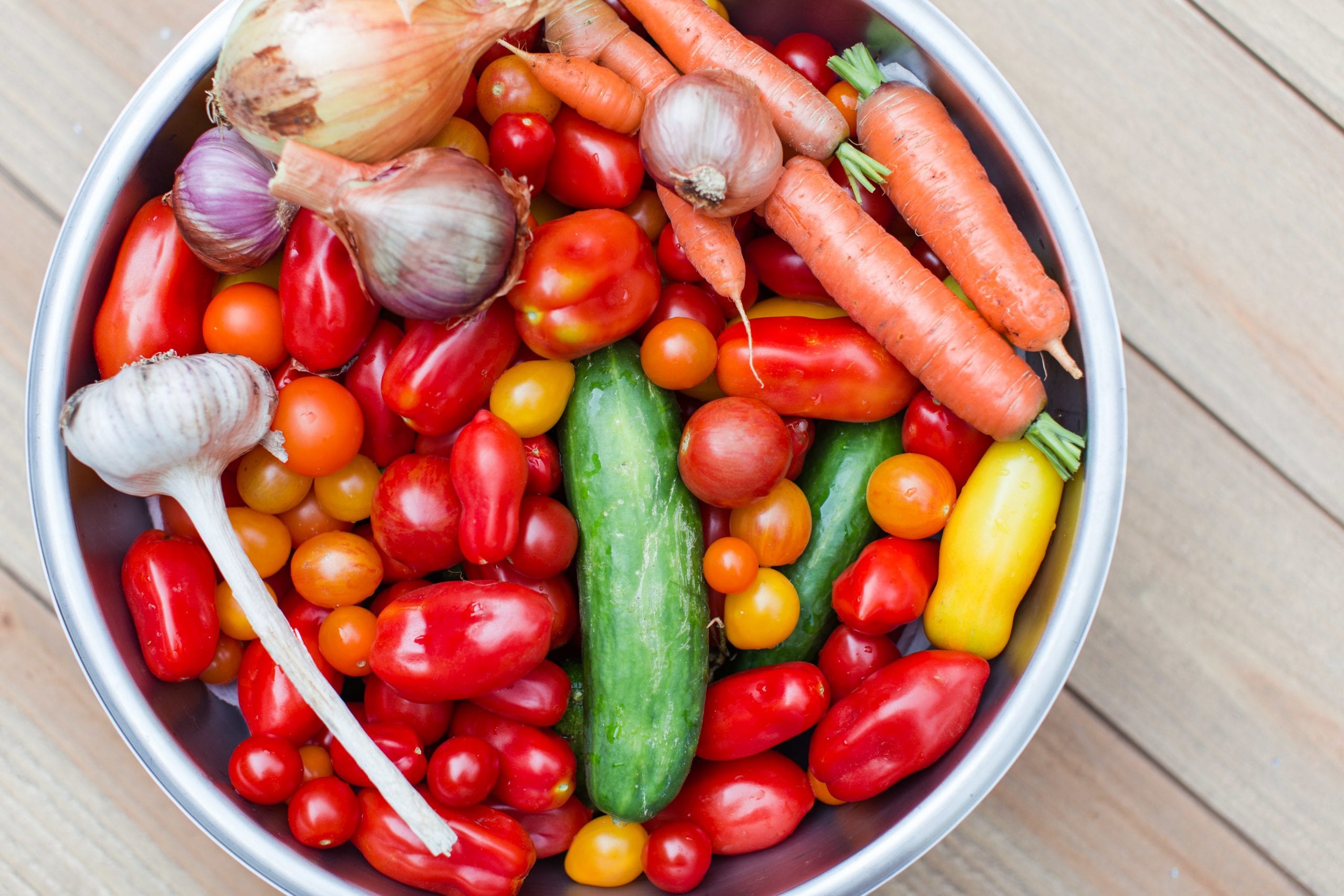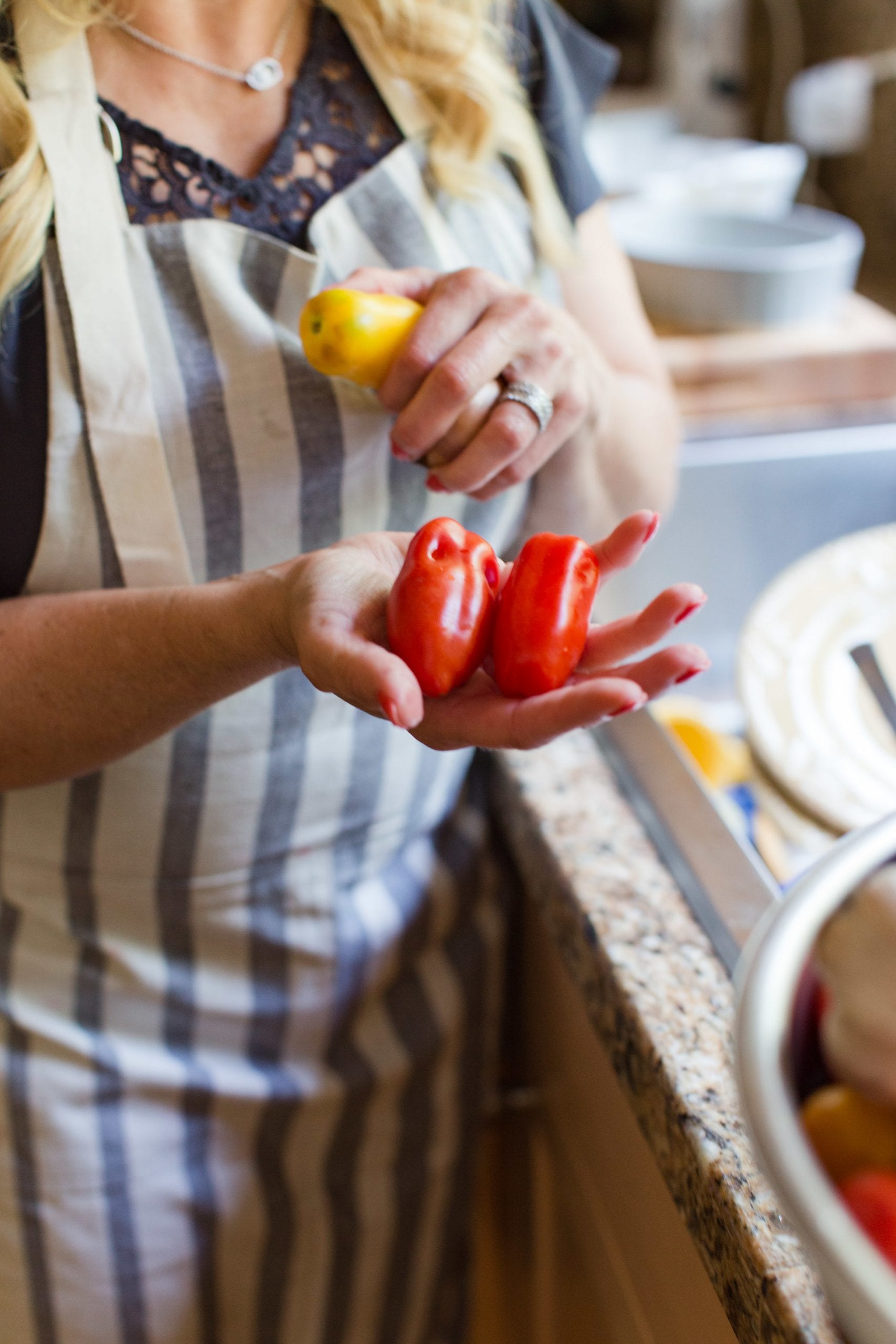 I loved making my Simple Tomato Cucumber Salad with produce from Amy's farm. She grows so many varieties of tomatoes and I love coming up with new ways to use the produce she has in season.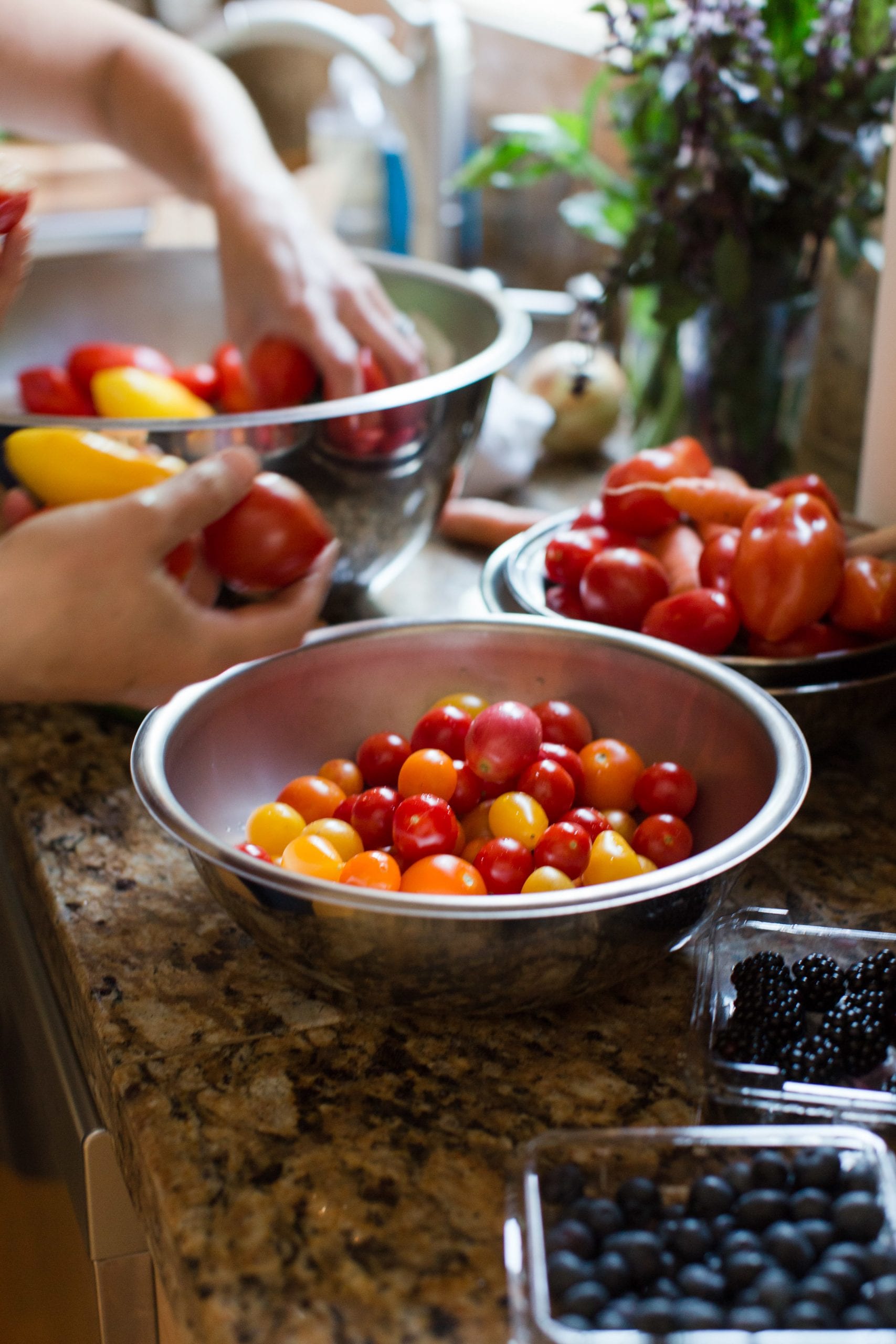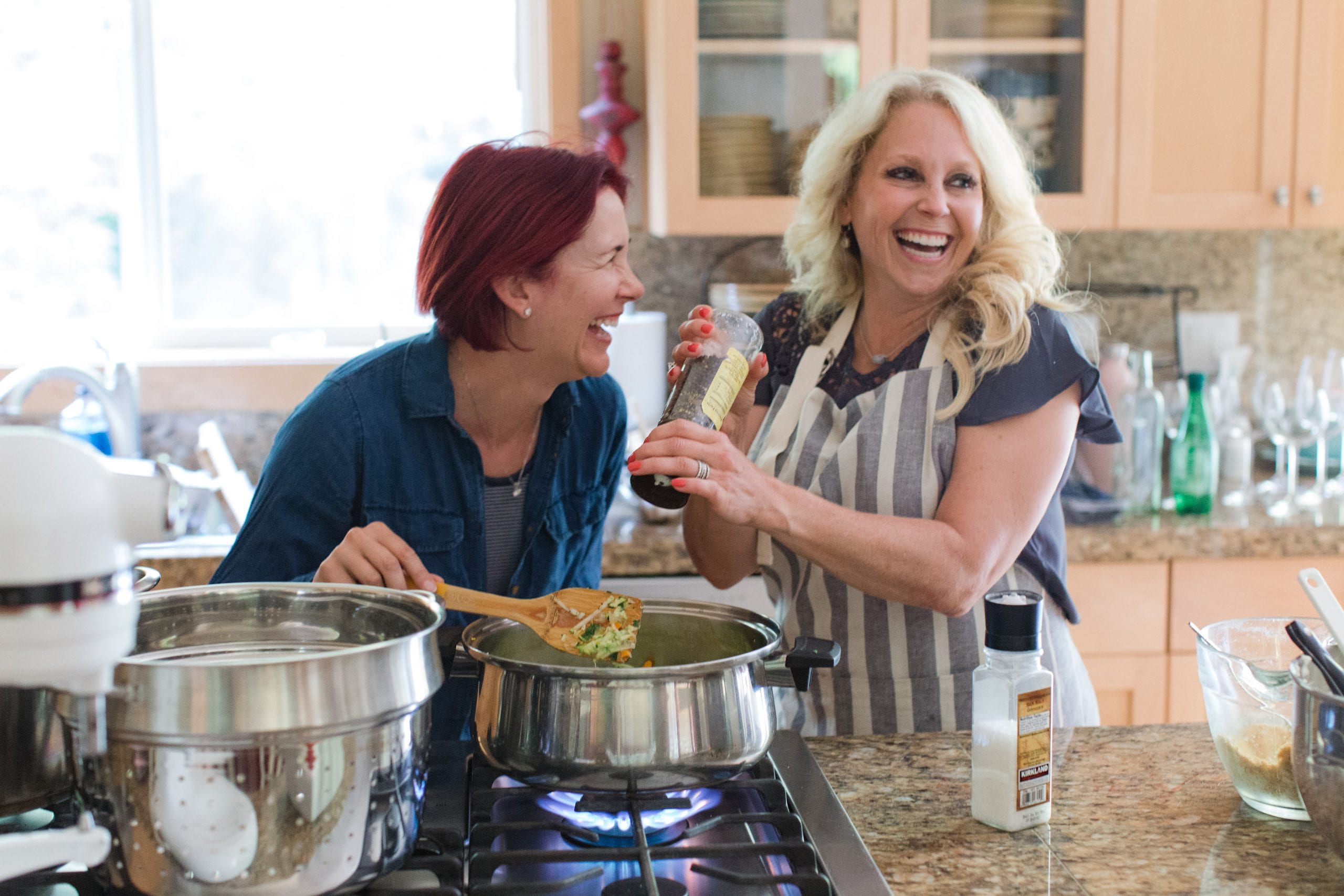 Amy and I have loved sharing recipes and cooking together. We both love hosting and entertaining and I'm so glad we met and that we've been able to do these things together.
Flowers, Bulbs, Seeds, and More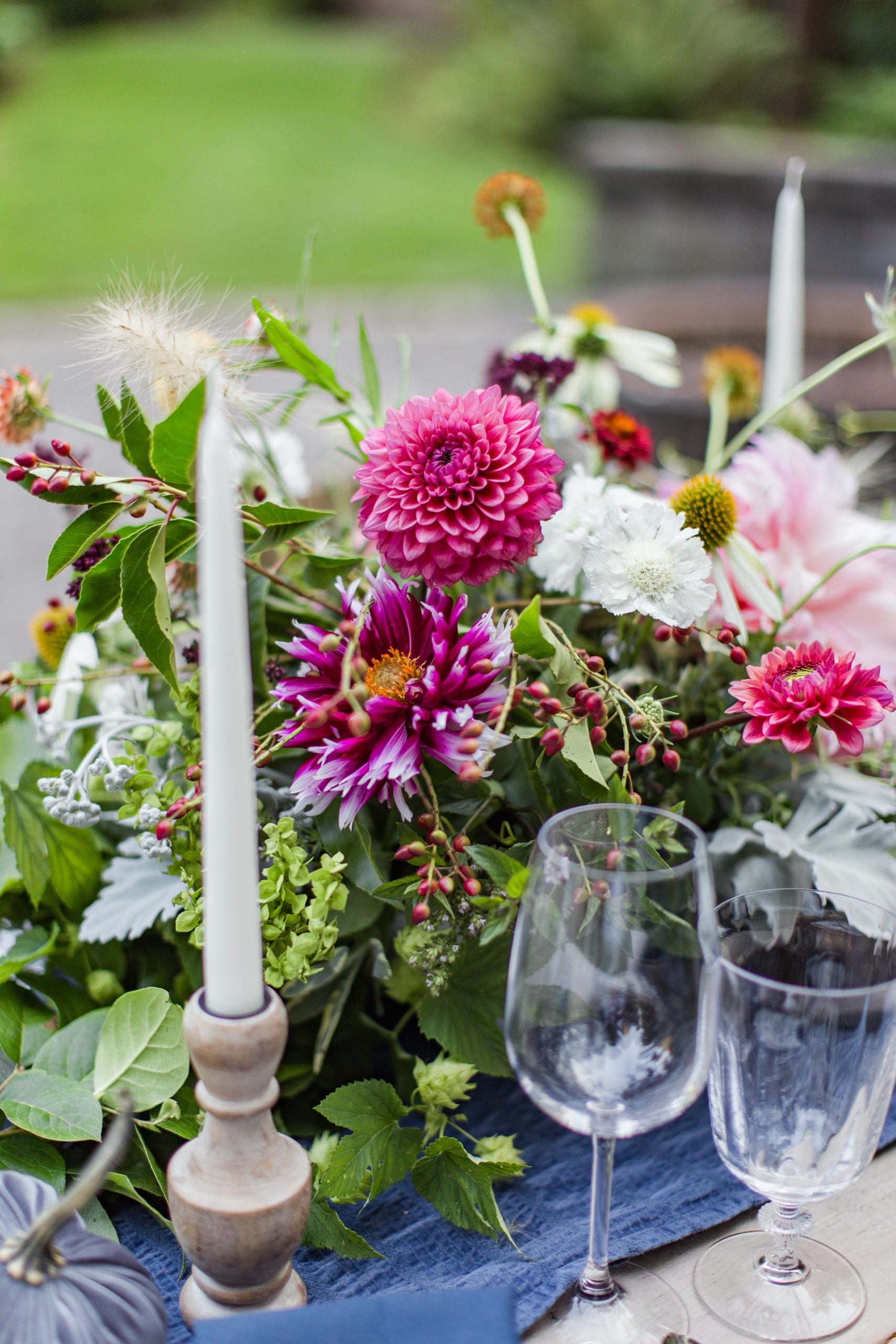 Amy's flowers are absolutely amazing. Some of my favorites are her dahlias. I was so thrilled to be able to purchase some of her dahlia bulbs this year and plant them in my garden. They are almost ready to bloom and I can't wait!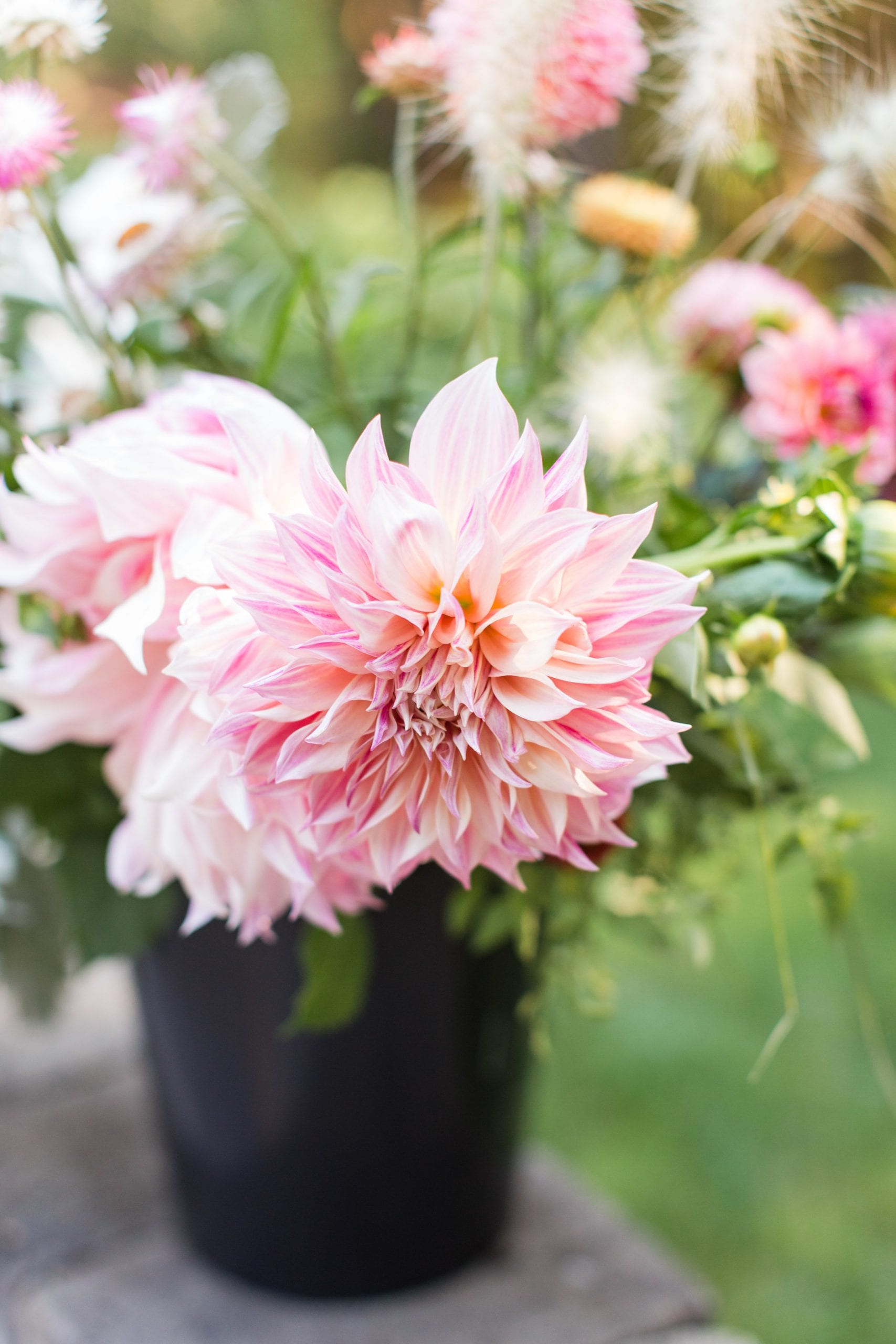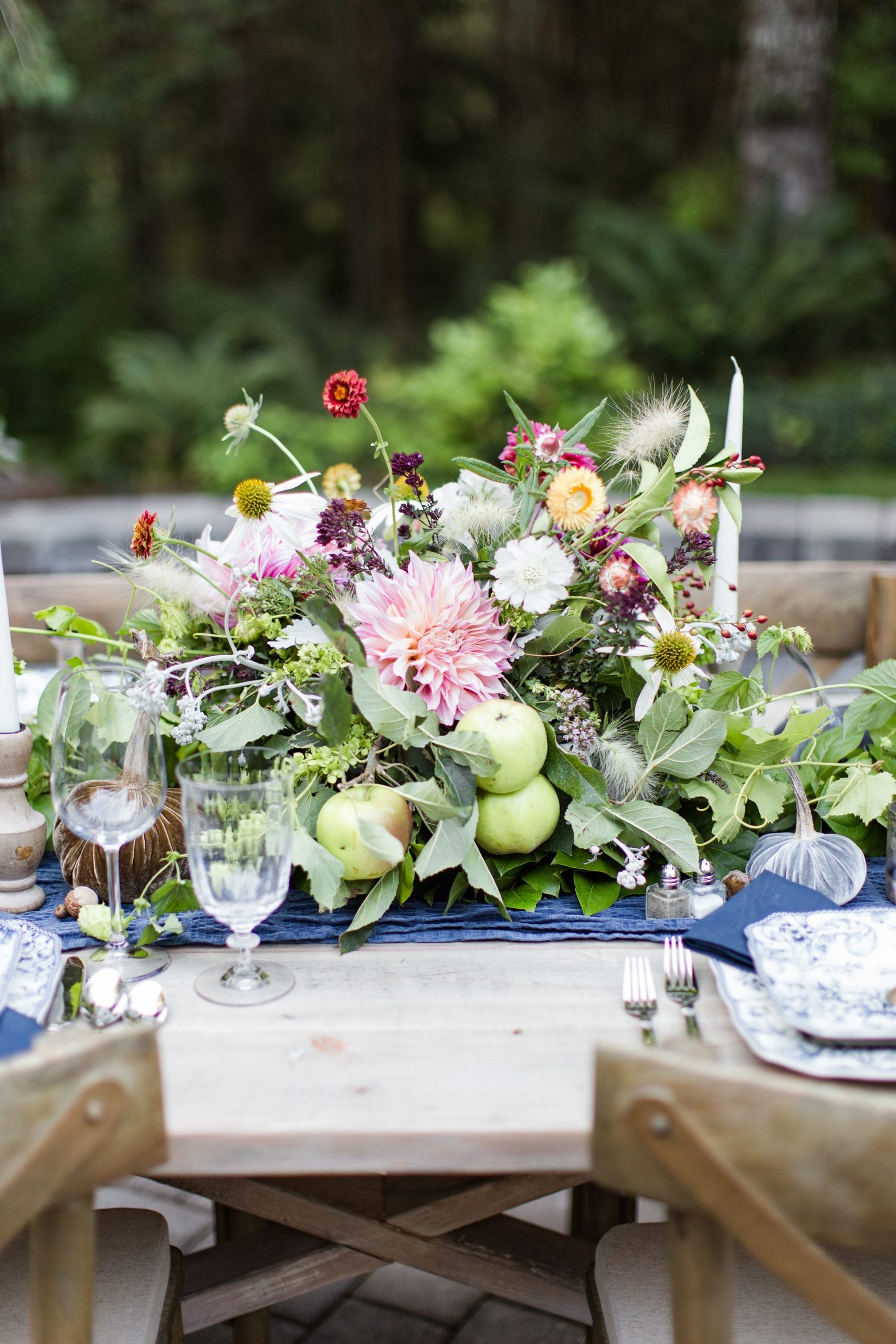 Here's a tablescape we created together using flowers and apple branches from Laughing Goat! Amy grew everything in this arrangement! So incredible!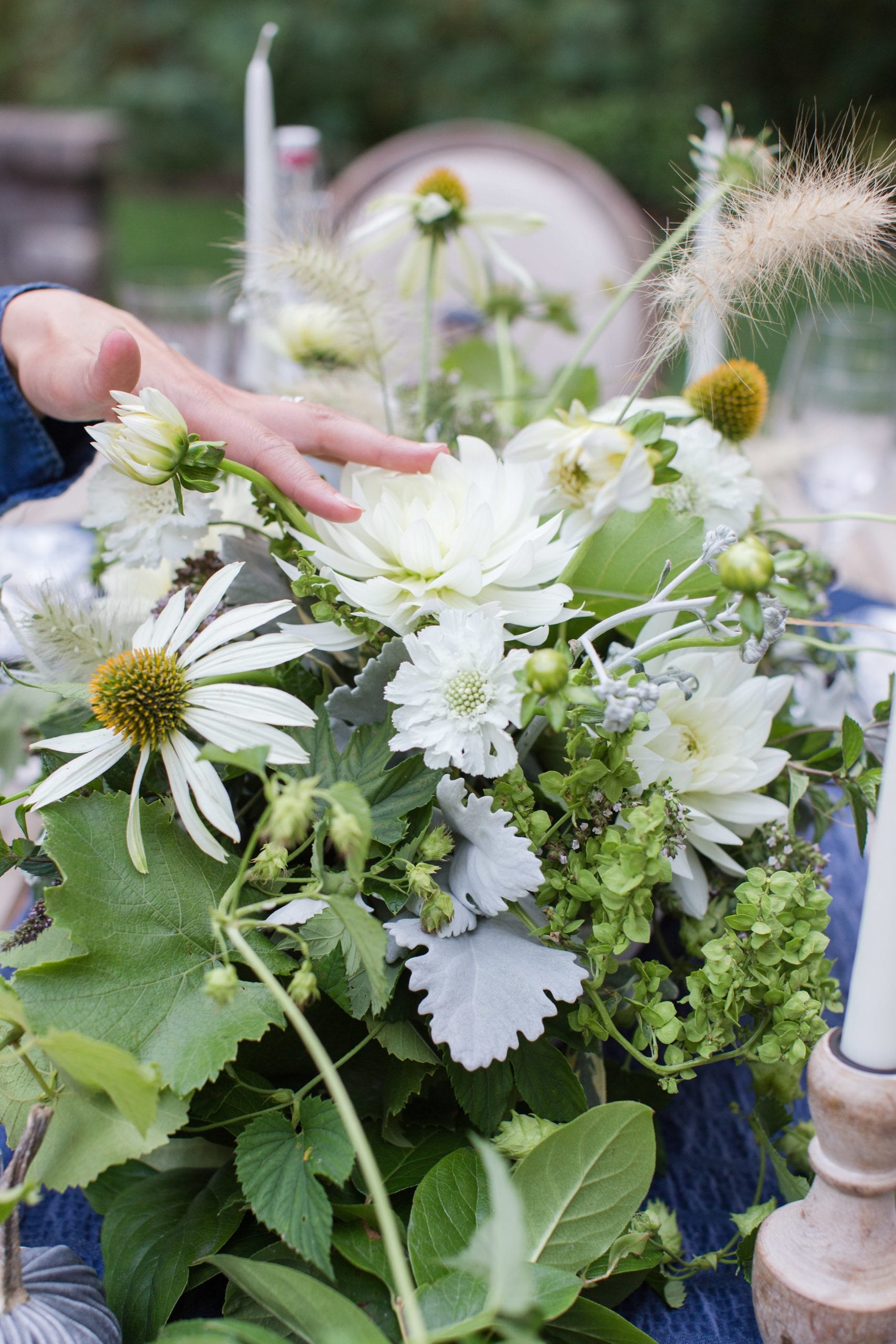 Amy and I created this beautiful Farm to Table Dinner and Tablescape in my backyard. Most of the flowers and produce came from Amy's farm and her home garden.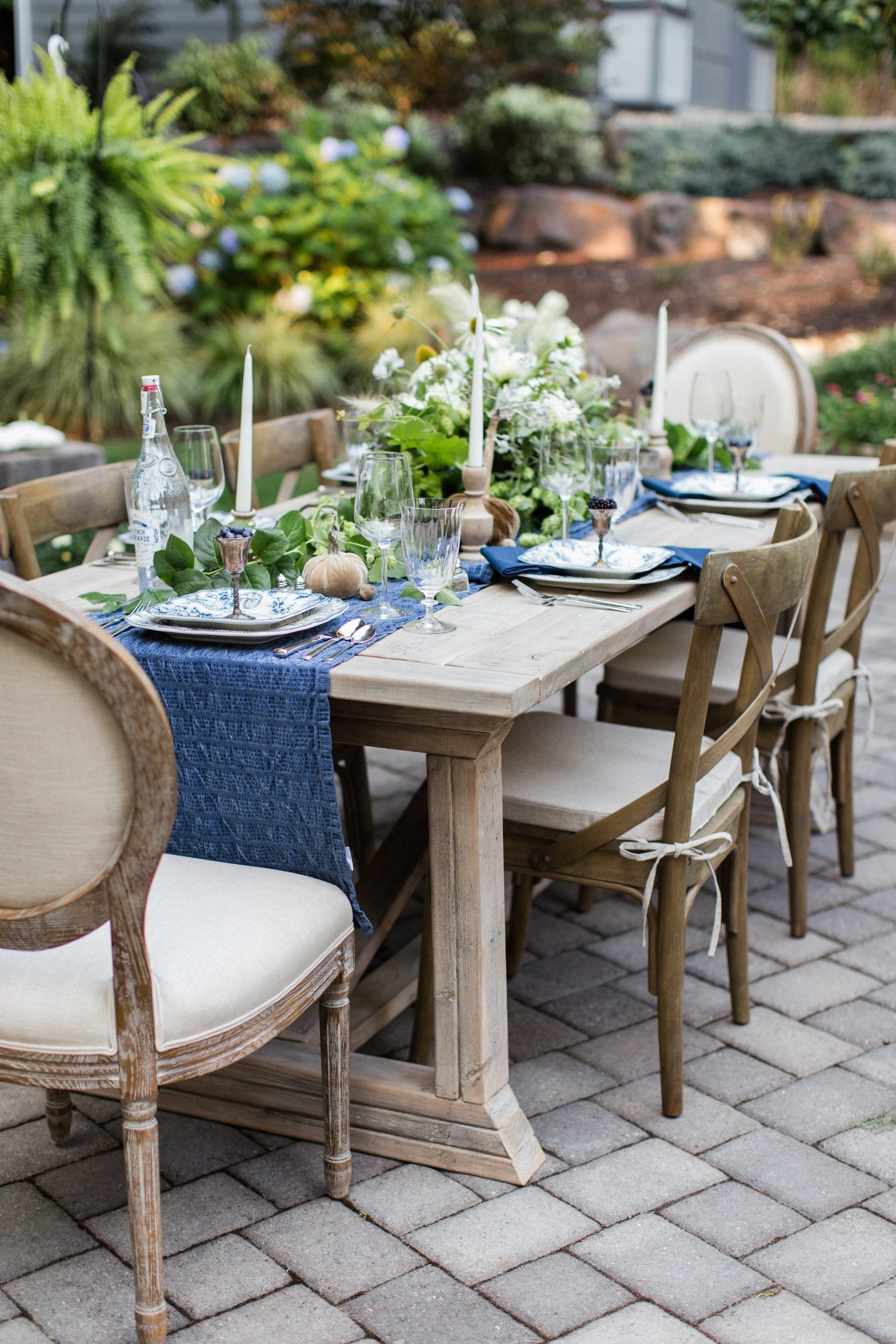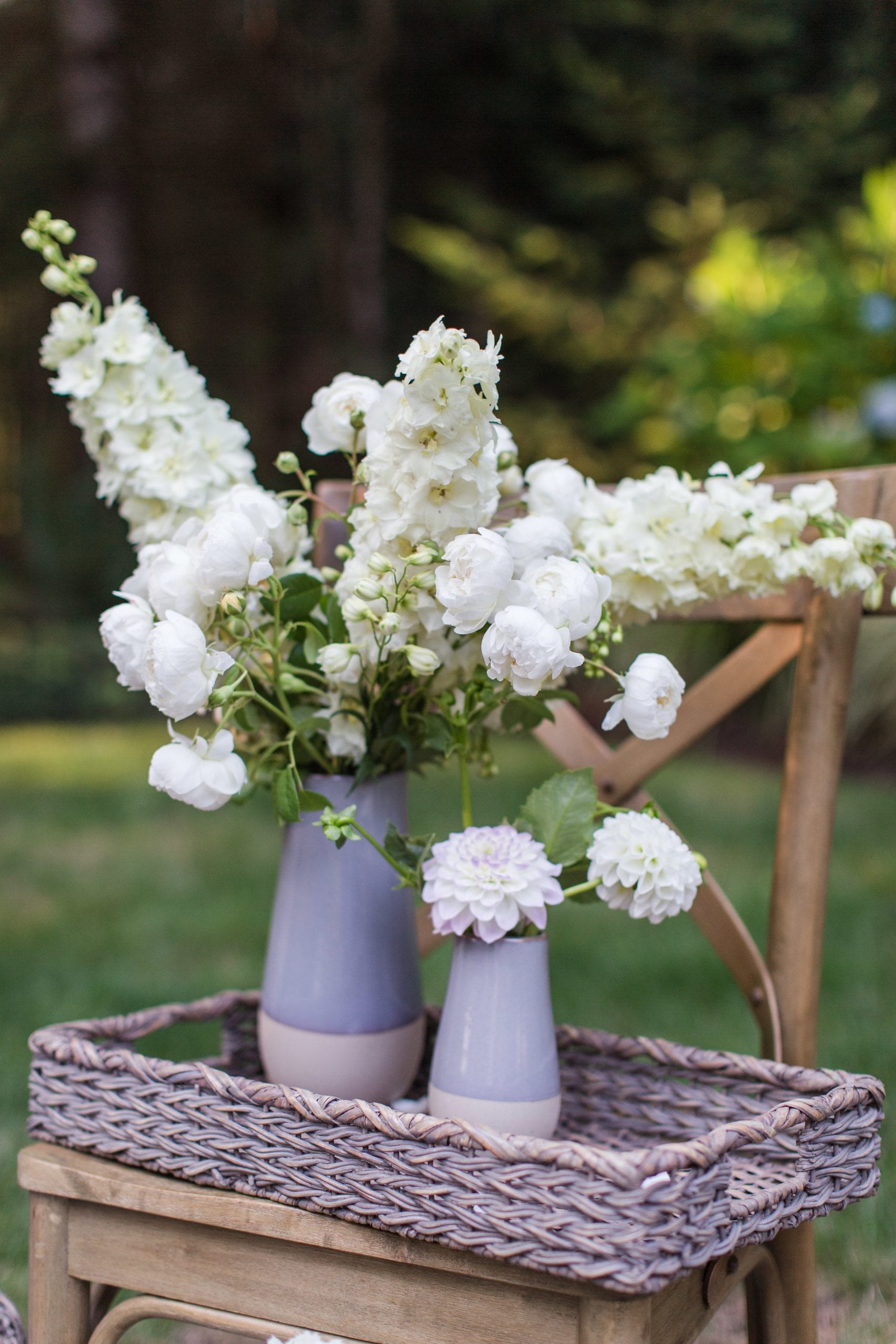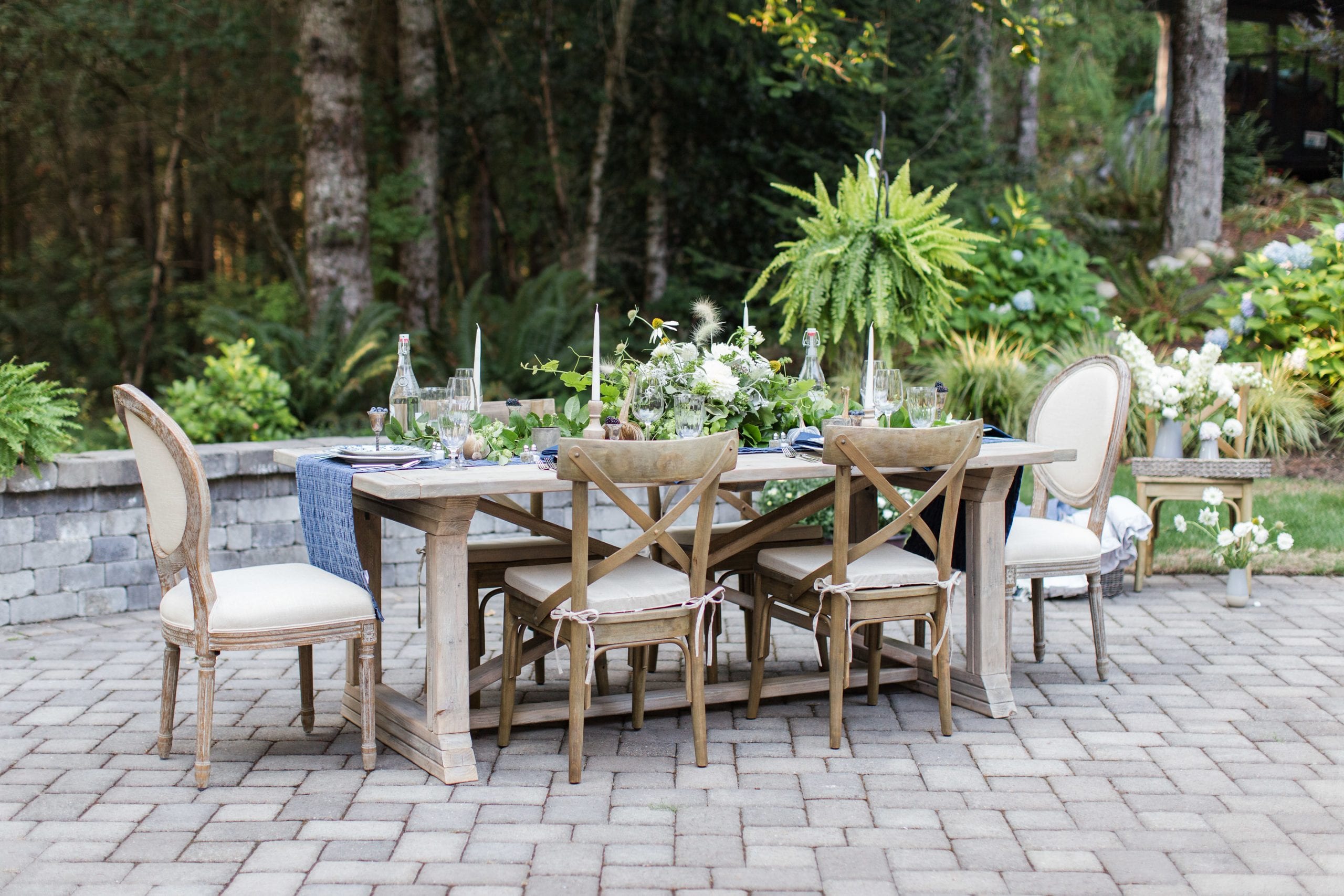 Because this is a working farm, they are unable to allow tours and wandering on the property, but watch their social channels for special farm days and you can visit the farm stand when open.
The Farm Stand is open on Saturdays from 10:00am to 2:00 pm. You can get the freshest produce of the season, cut flowers of the moment, gifts, goodies or make your own bouquet at the flower bar!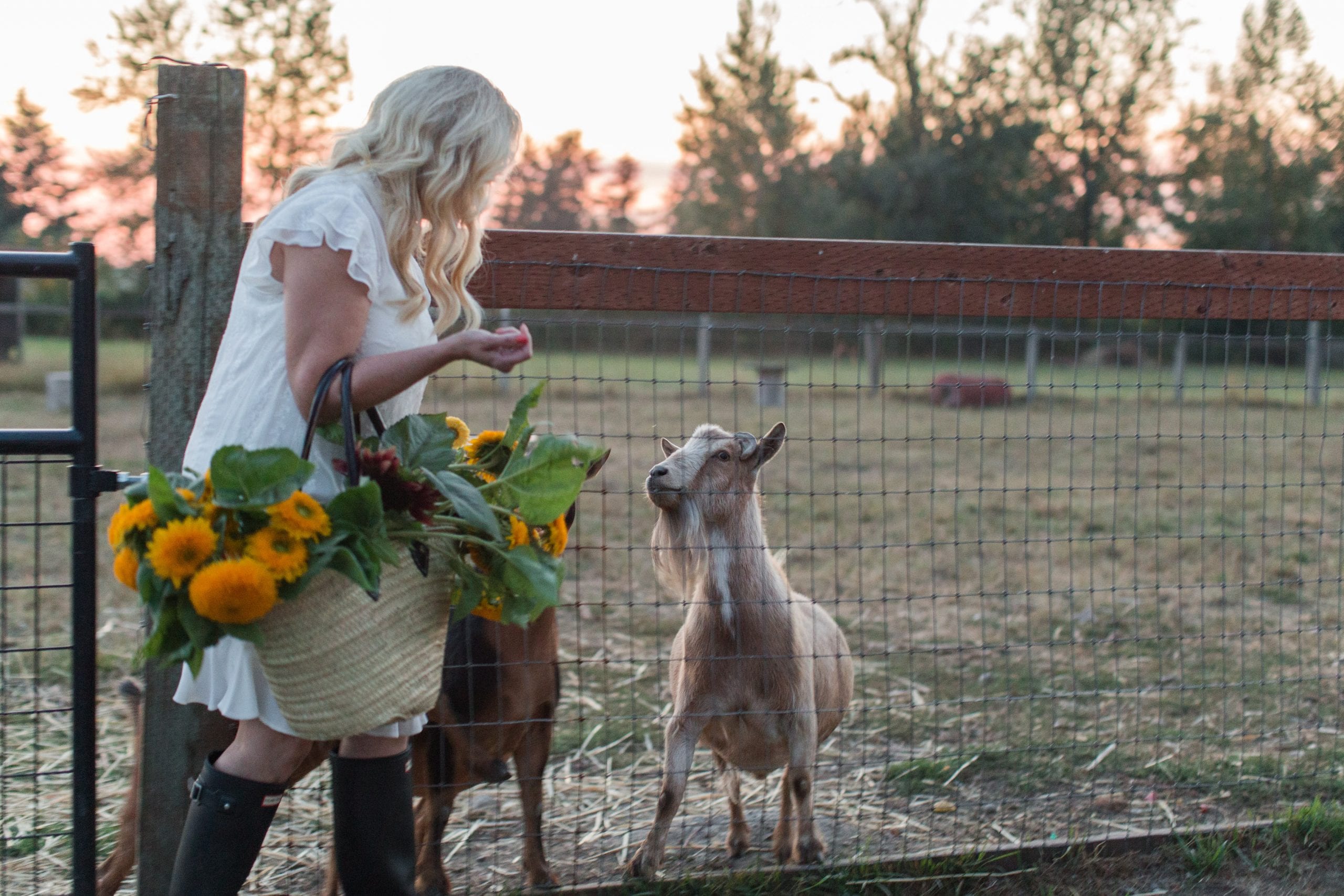 Private Events and Workshops
You can host a private event or workshop at the farm. Contact Amy Brown for more info on this. Can you imagine hosting a special dinner at this beautiful farm? We created some beautiful tablescape at the farm. Here is a sampling of some we've created in collaboration with Shane Meehan of Oak and Fig Floral and Dawn Severin of All My Thyme Rose Farm.
Some of the Tablescapes and Photos from the Farm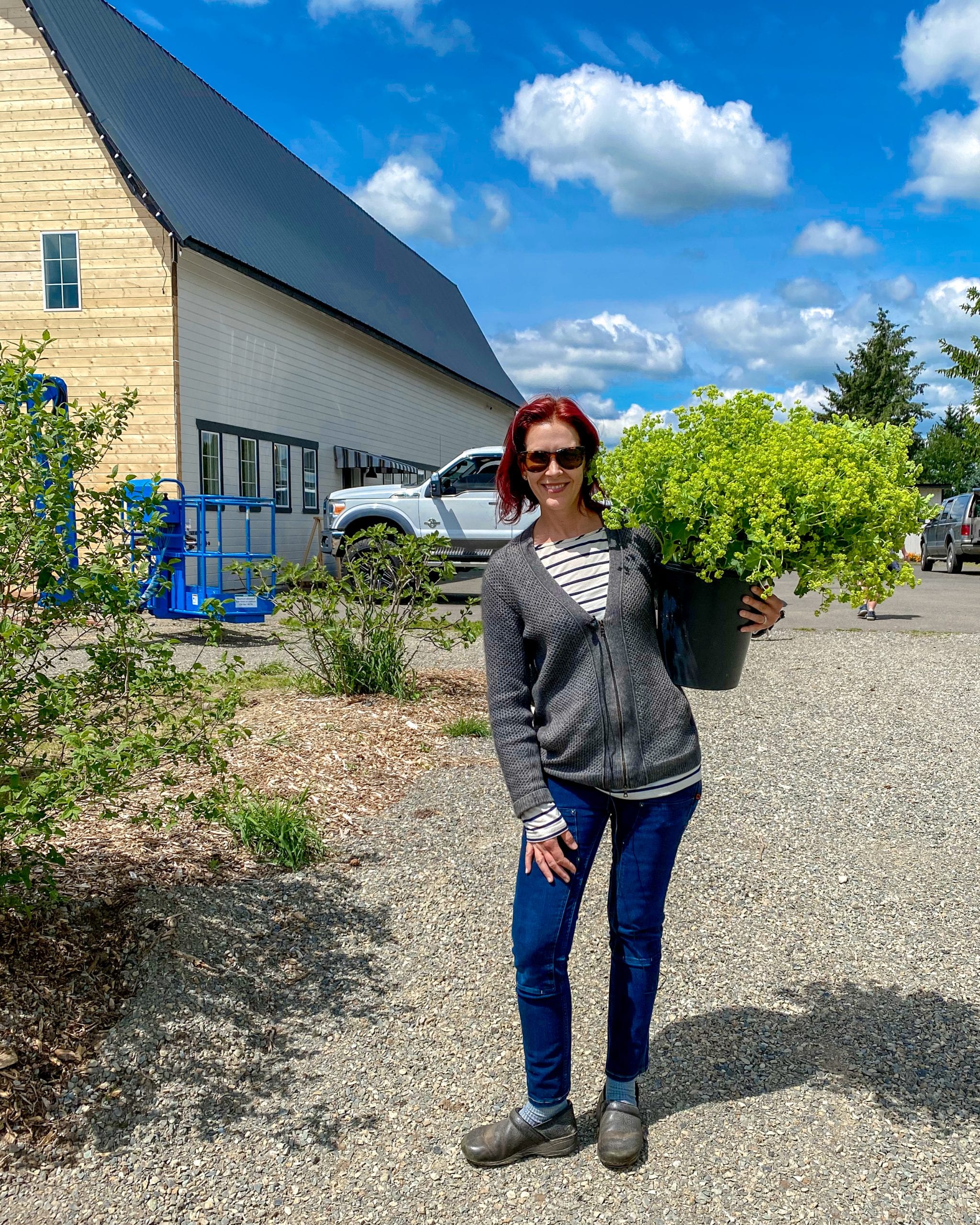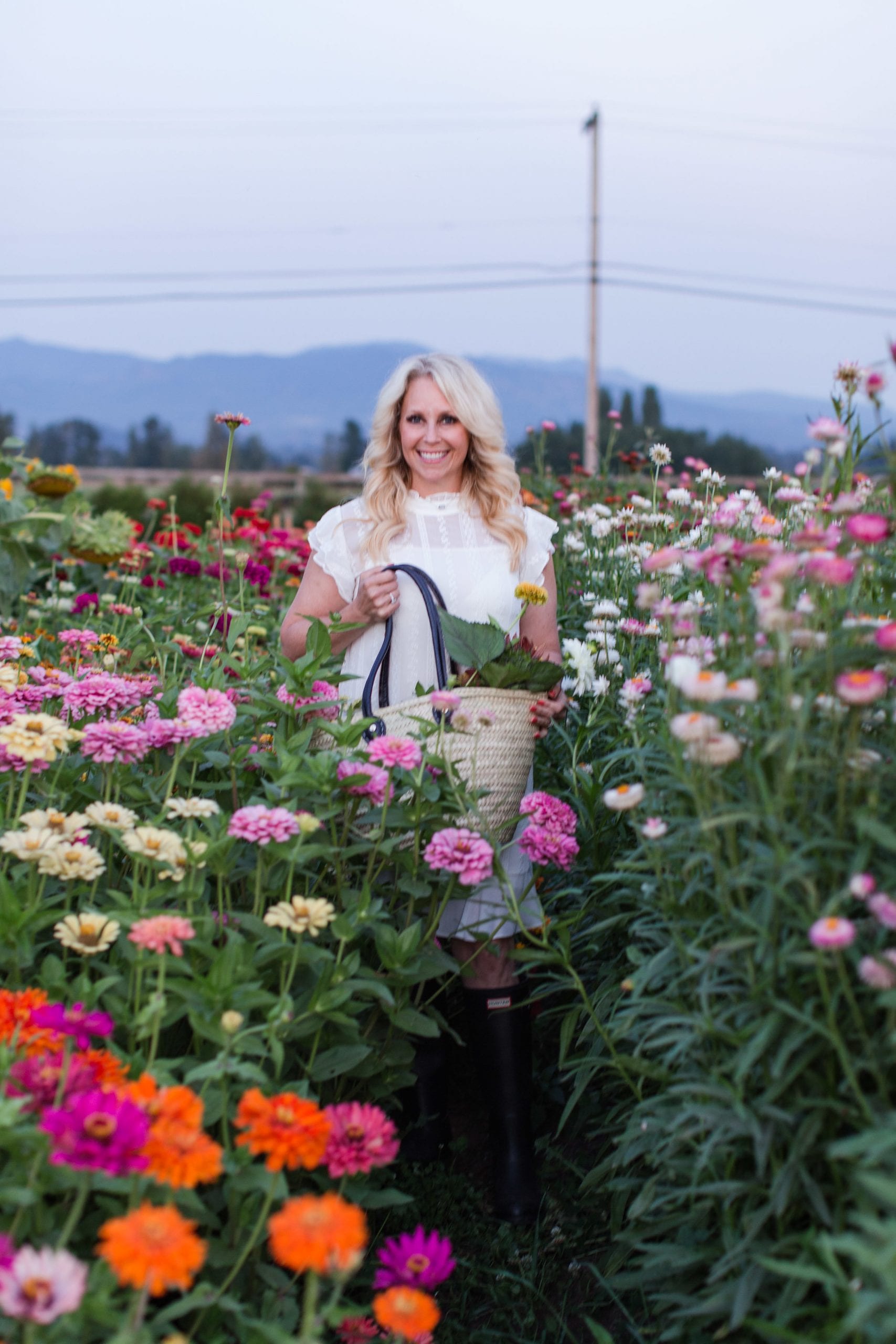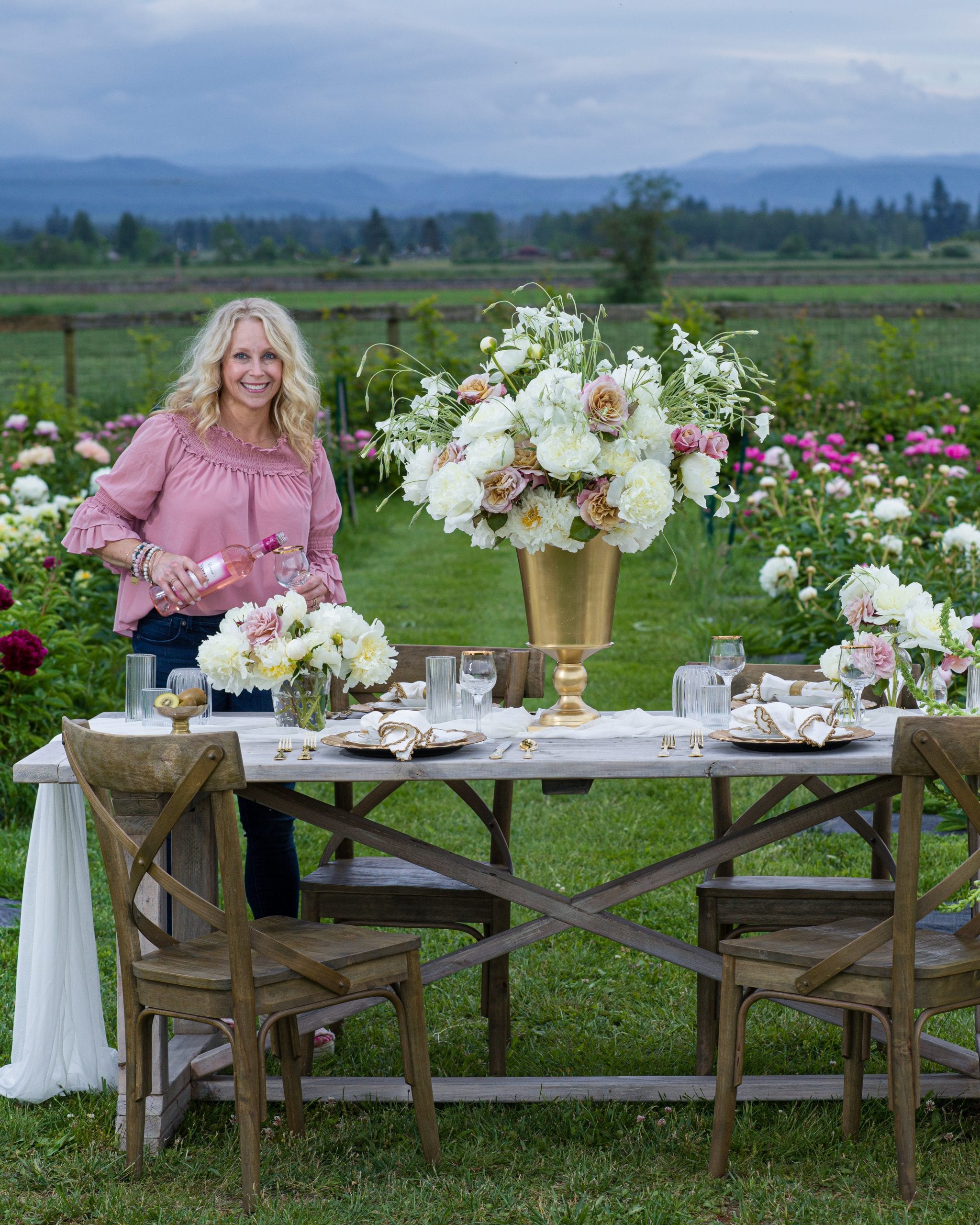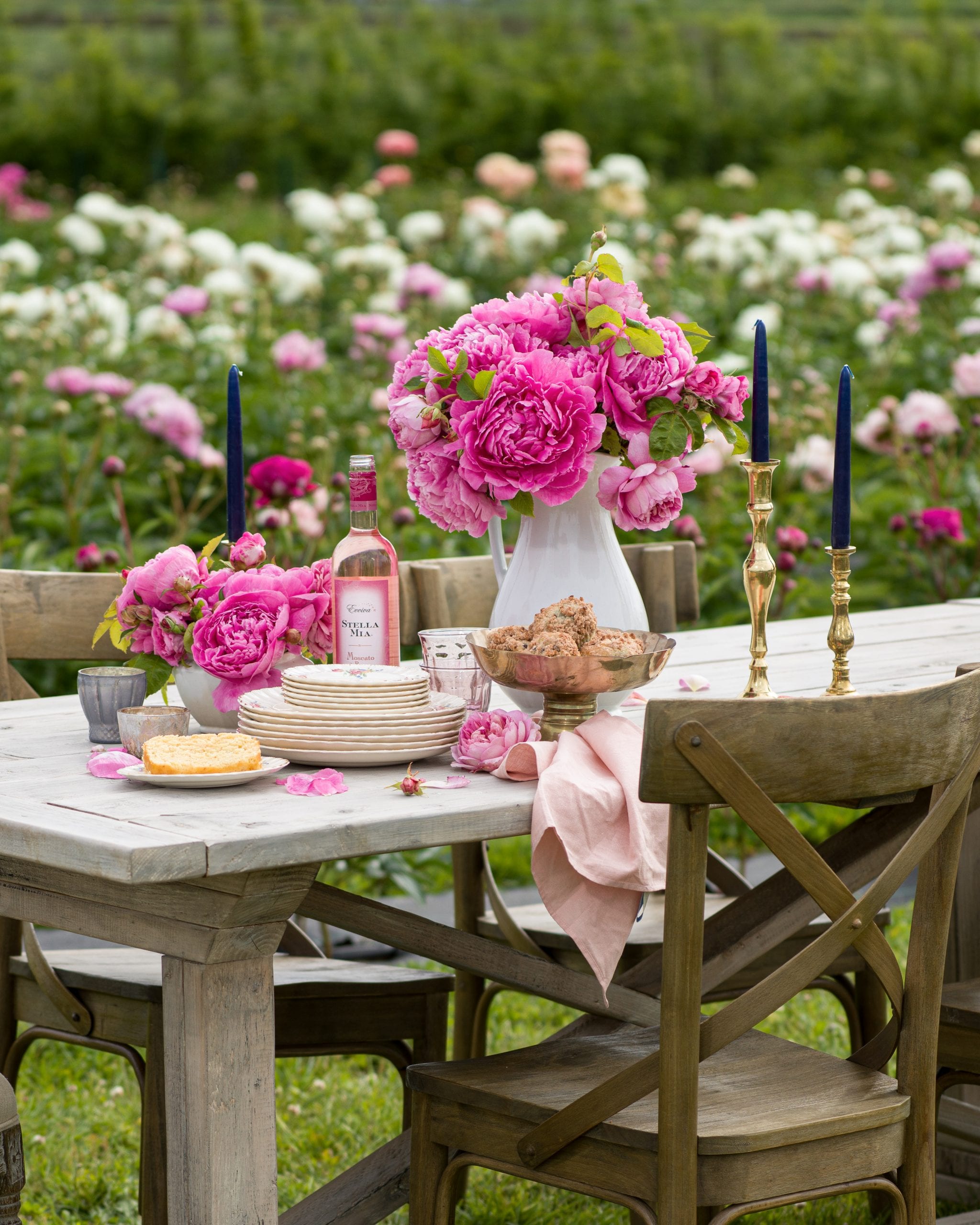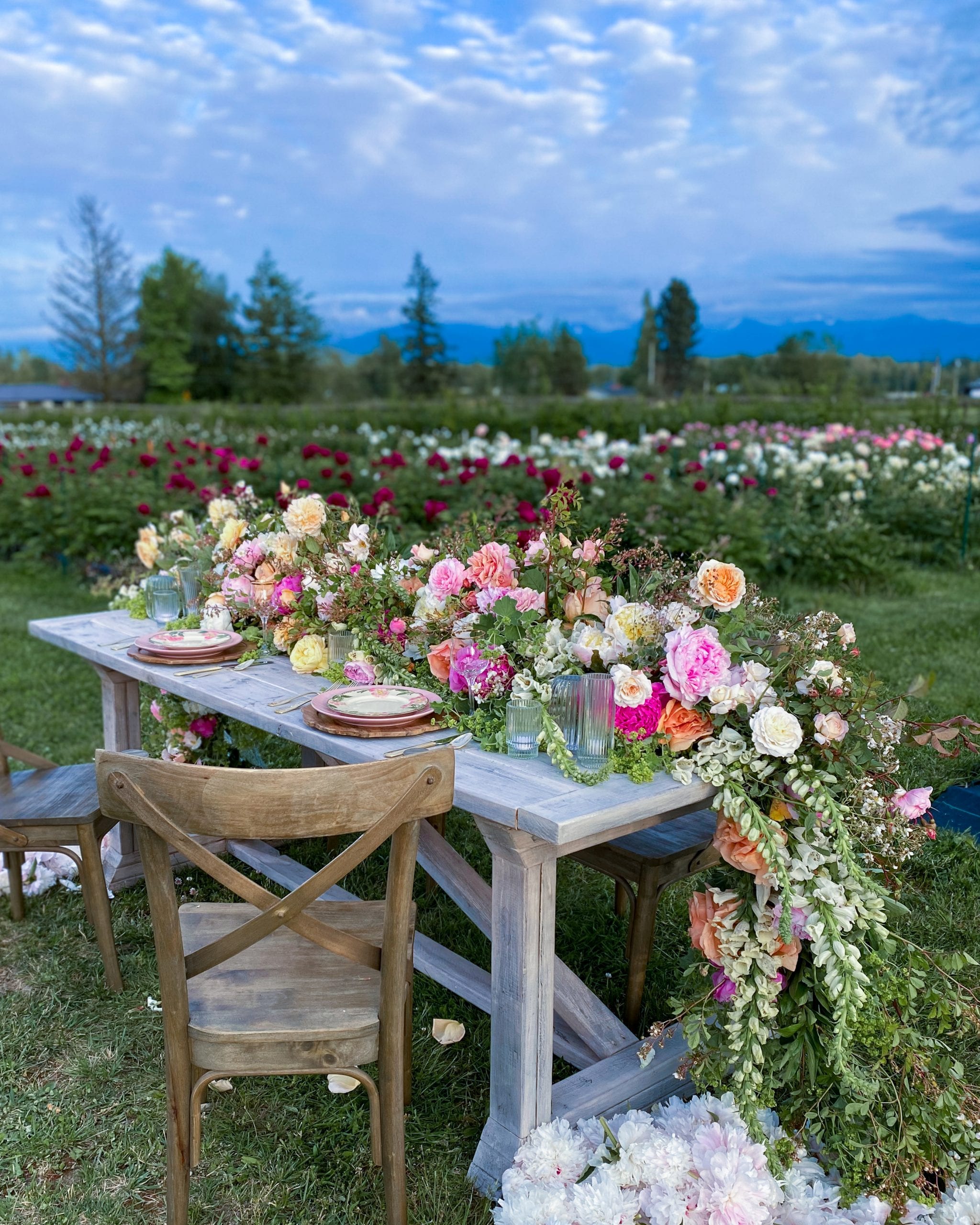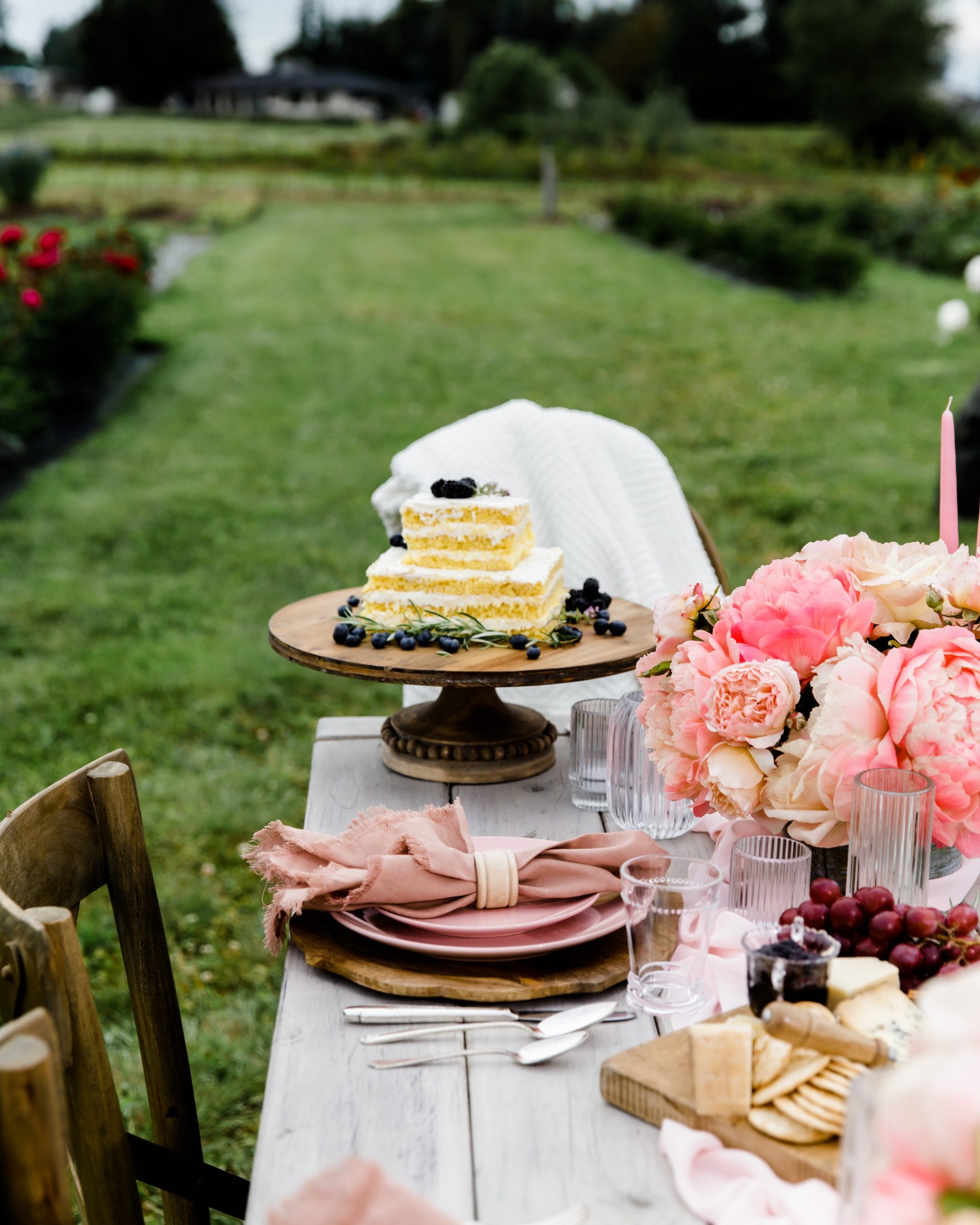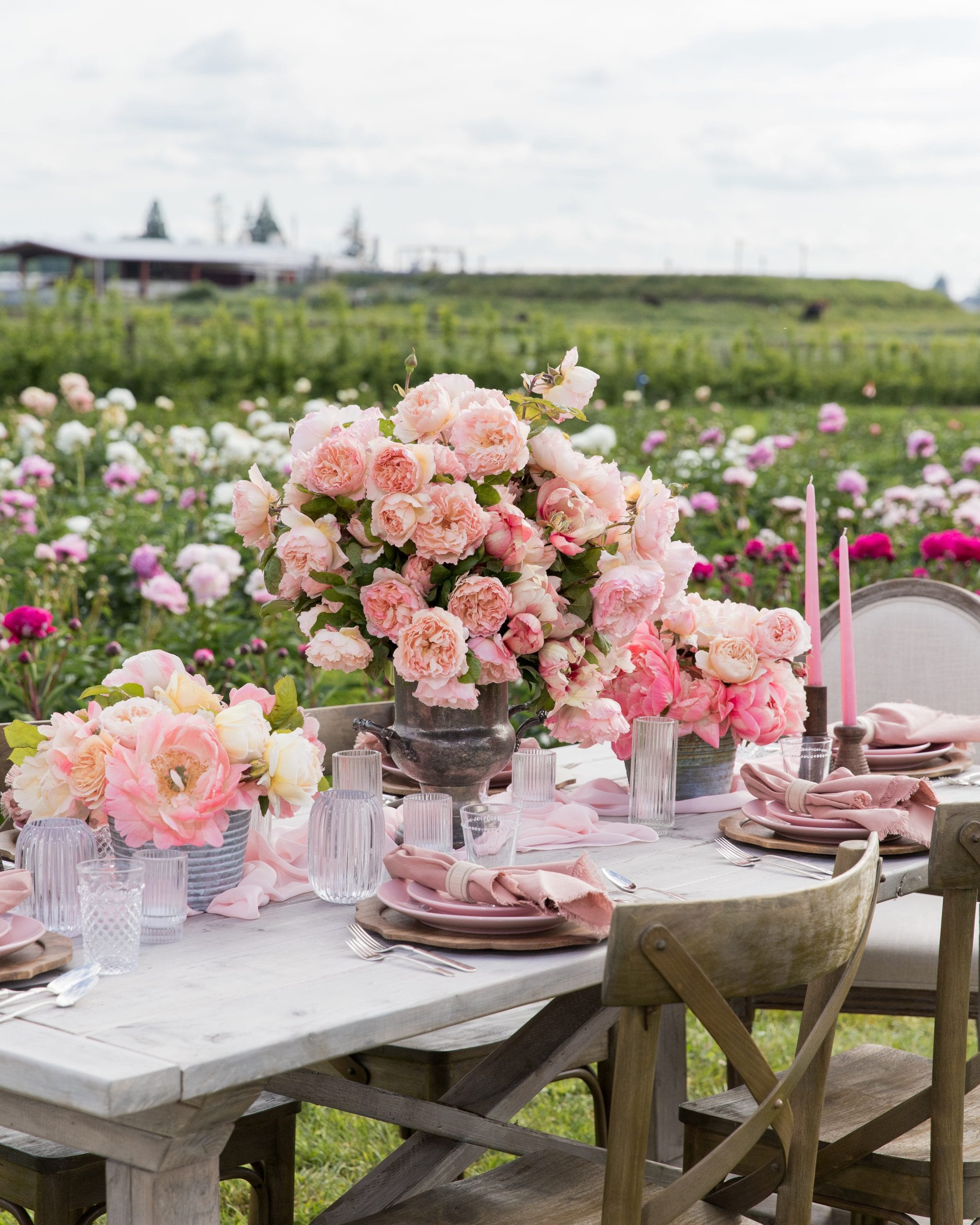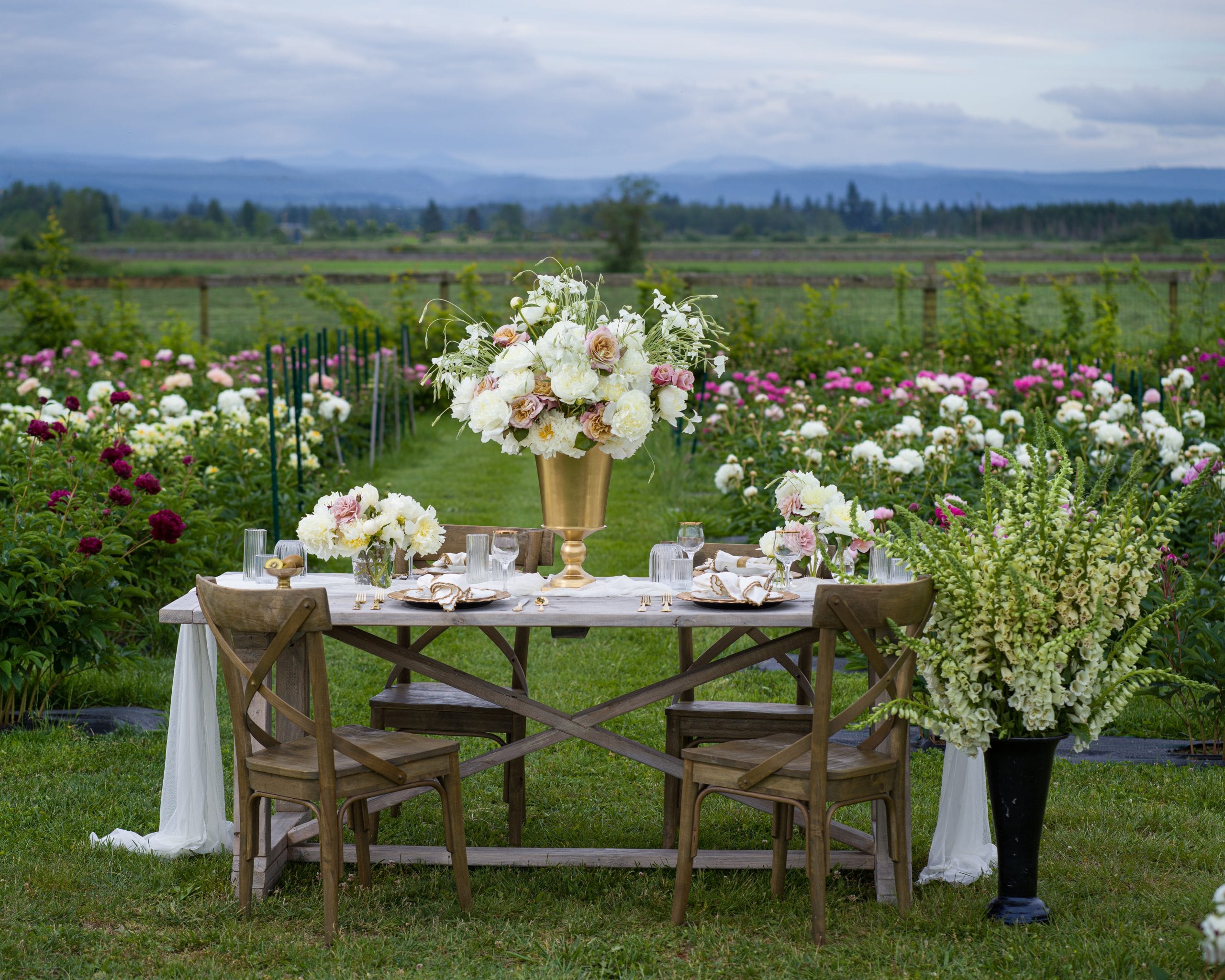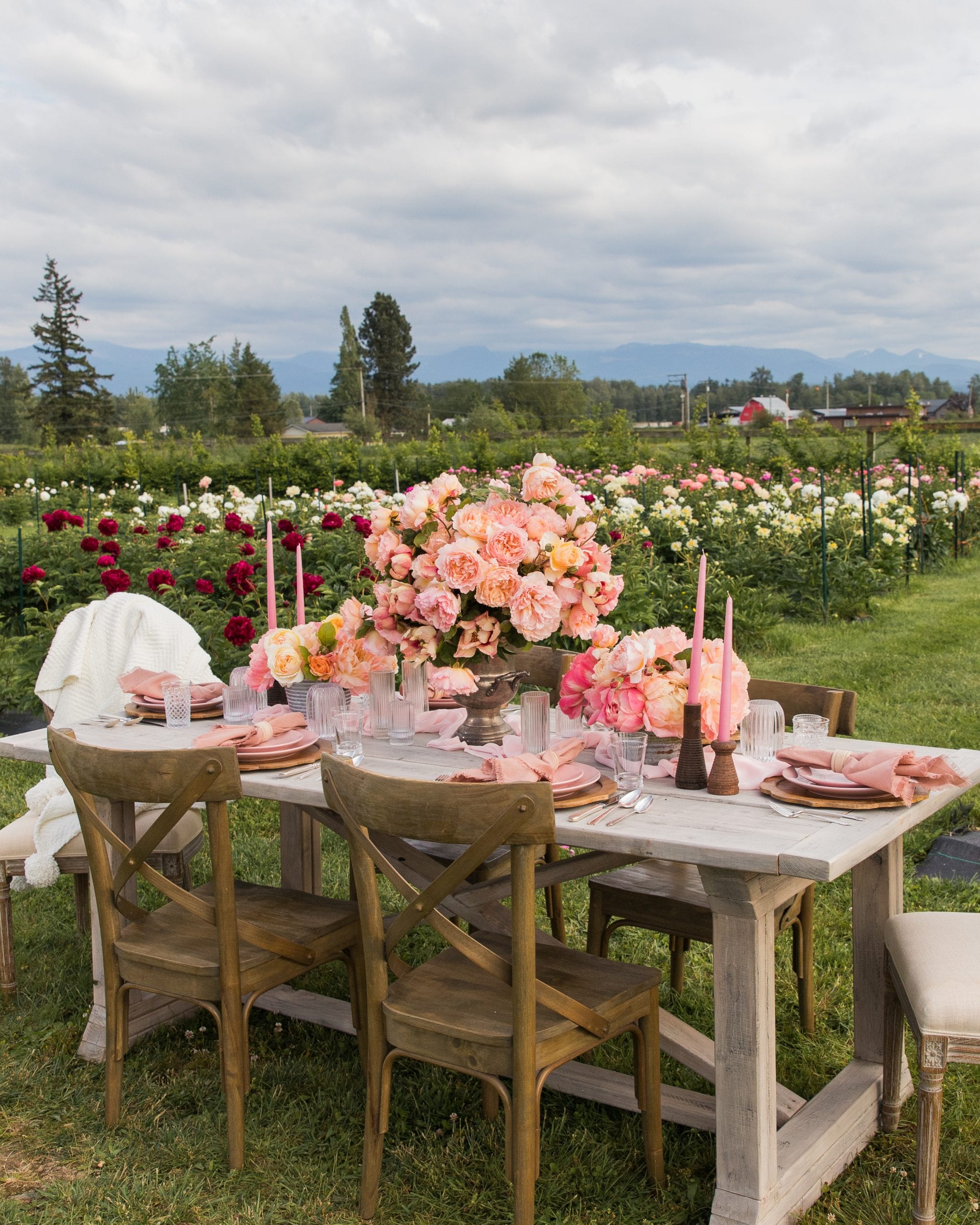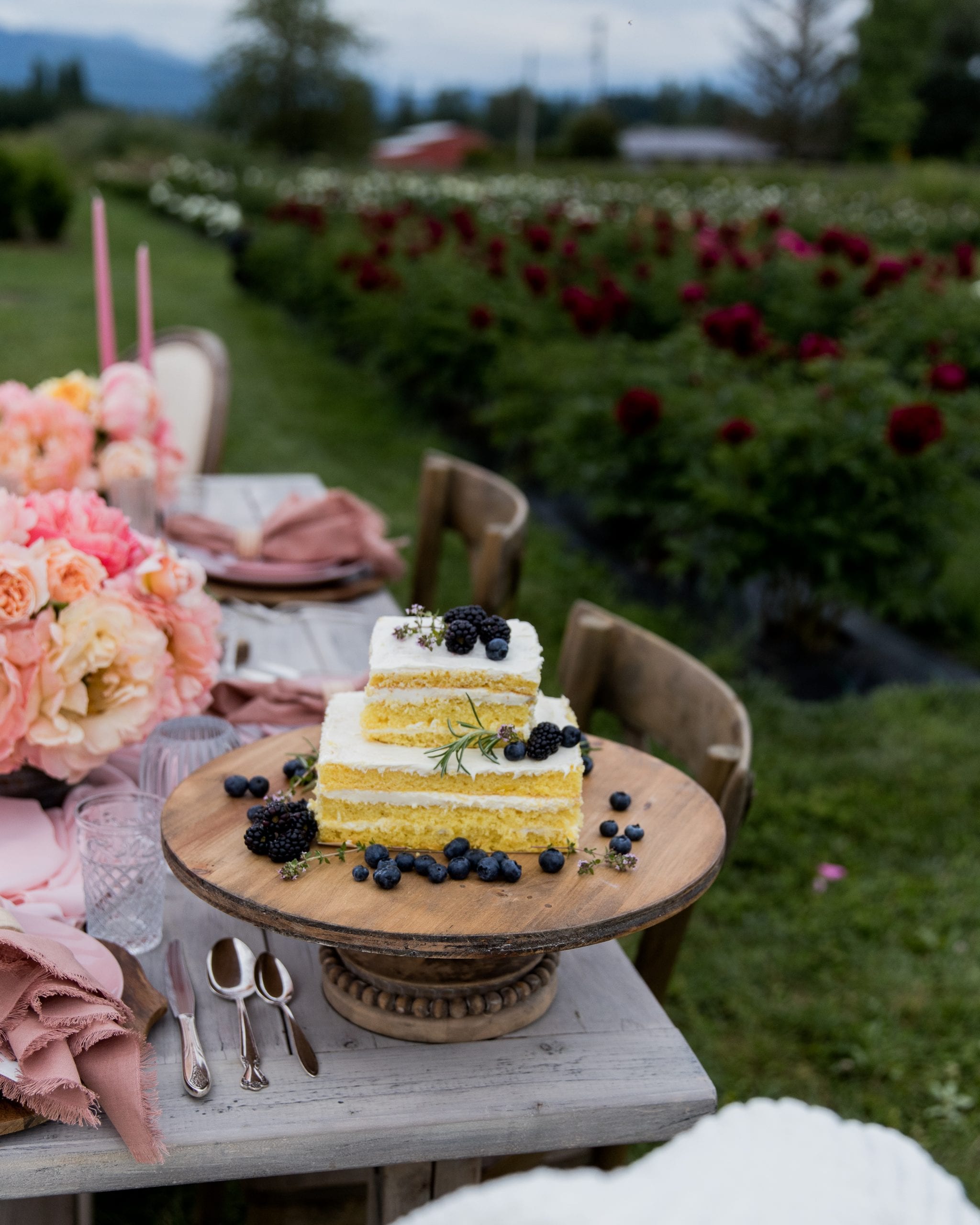 I hope you've enjoyed the part one of my Flower Farms of the Pacific Northwest Series featuring Laughing Goat Flower Farm. I truly love this farm and the hardworking farmers that make this a possibility. Please support local farms when you can!
Photo Credit:
Steve Brown, Owner Laughing Goat Flower Farm
Missy Palacol
Holly Jolley (me!)
Flowers/Florists
Amy Brown, Laughing Goat Flower Farm
Shane Meehan, Oak and Fig Floral
Dawn Severin, All My Thyme Rose Farm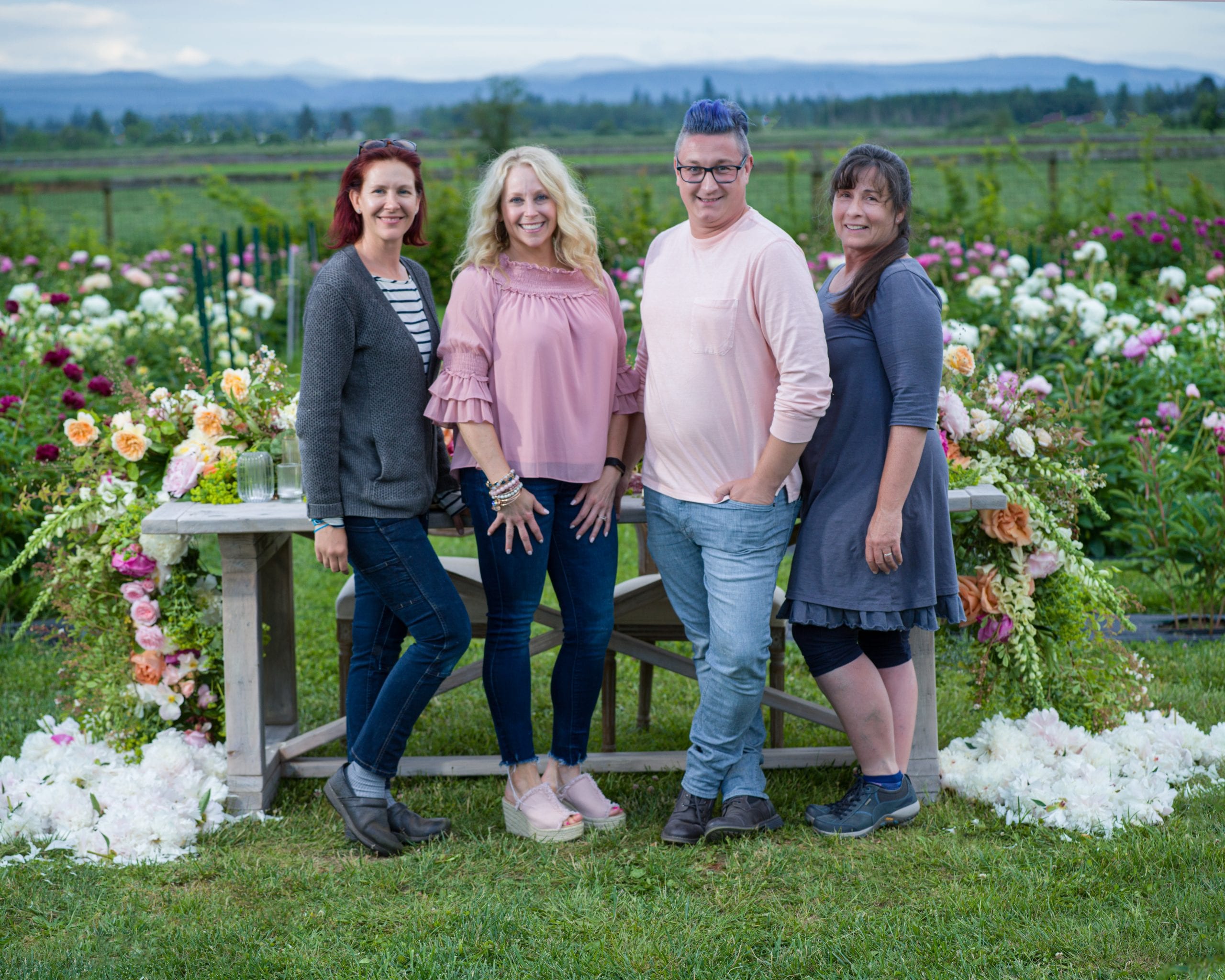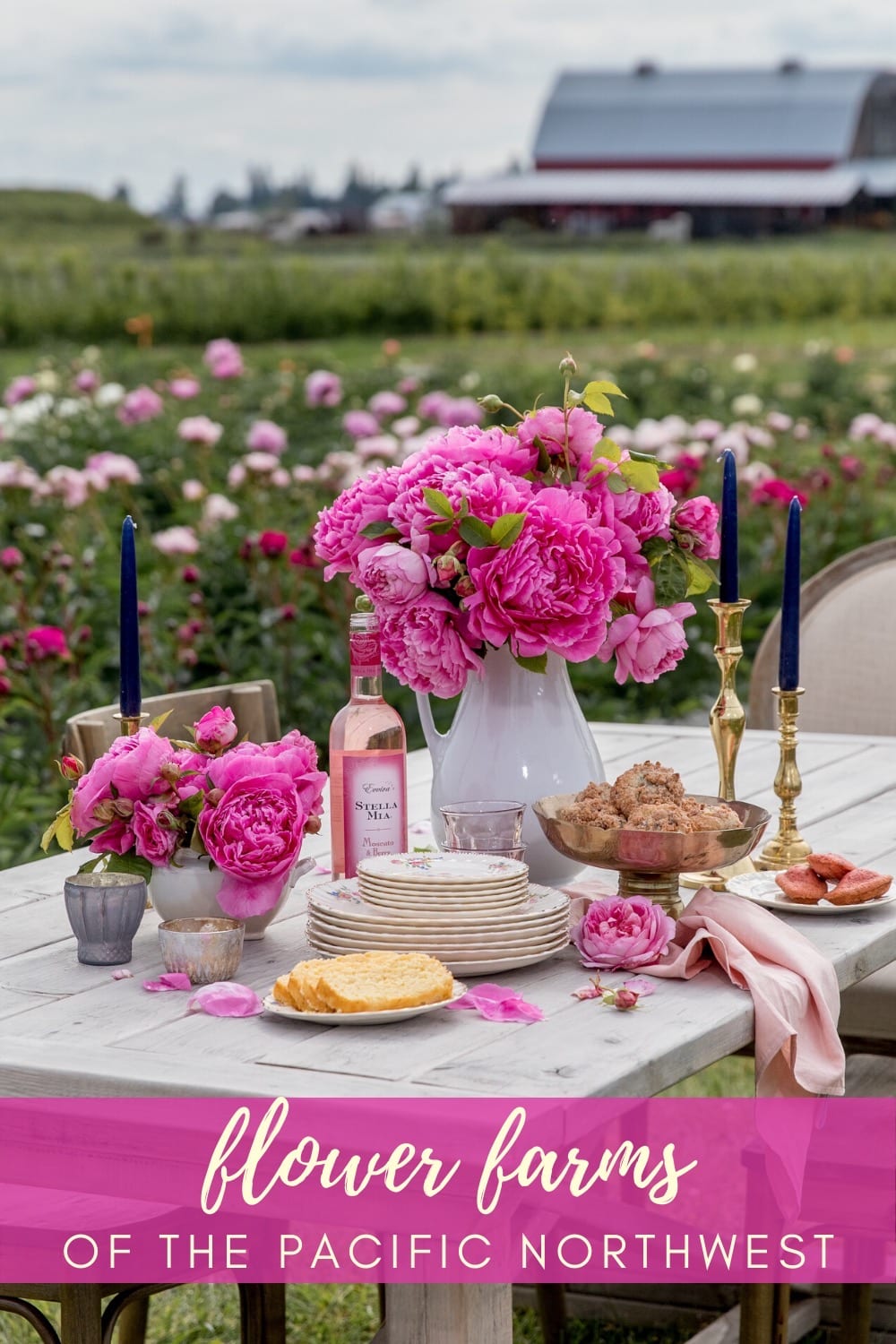 For more info on Laughing Goat Flower Farm, click here:
Thank you Amy and Steve Brown for sharing your lovely farm with me and so many others. It's truly a joy to be you friend and to share your beautiful farm!
xoxo,