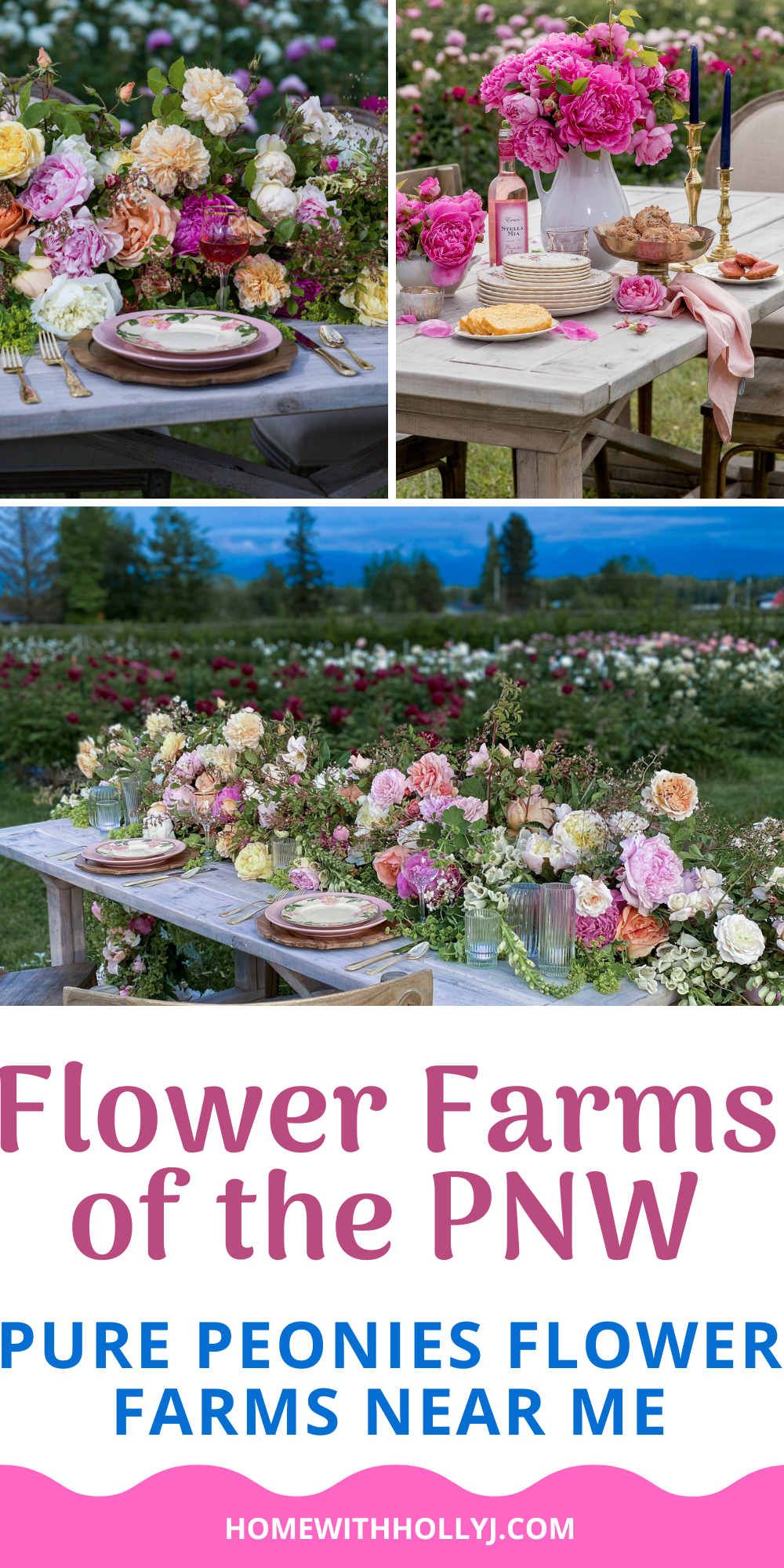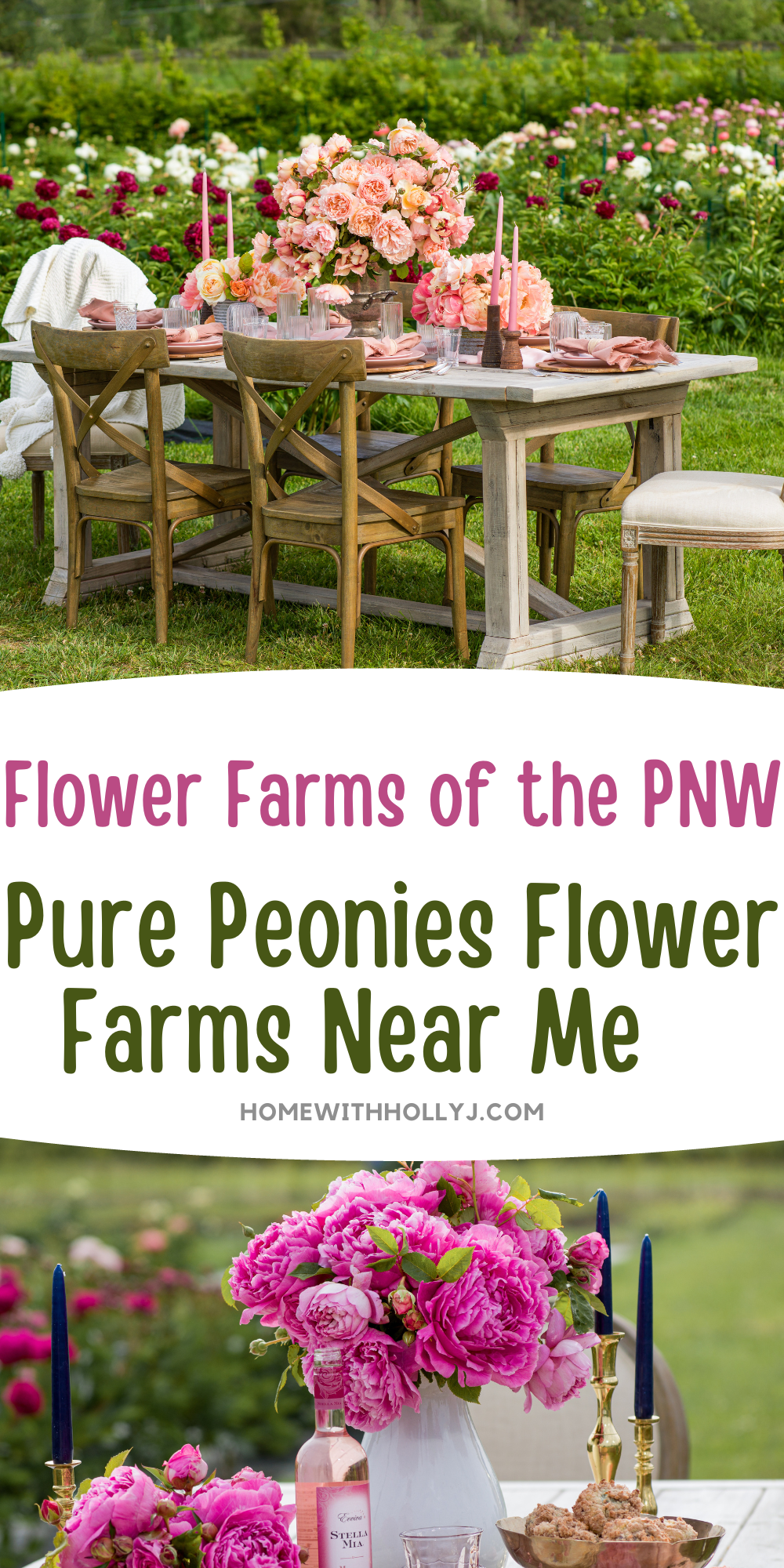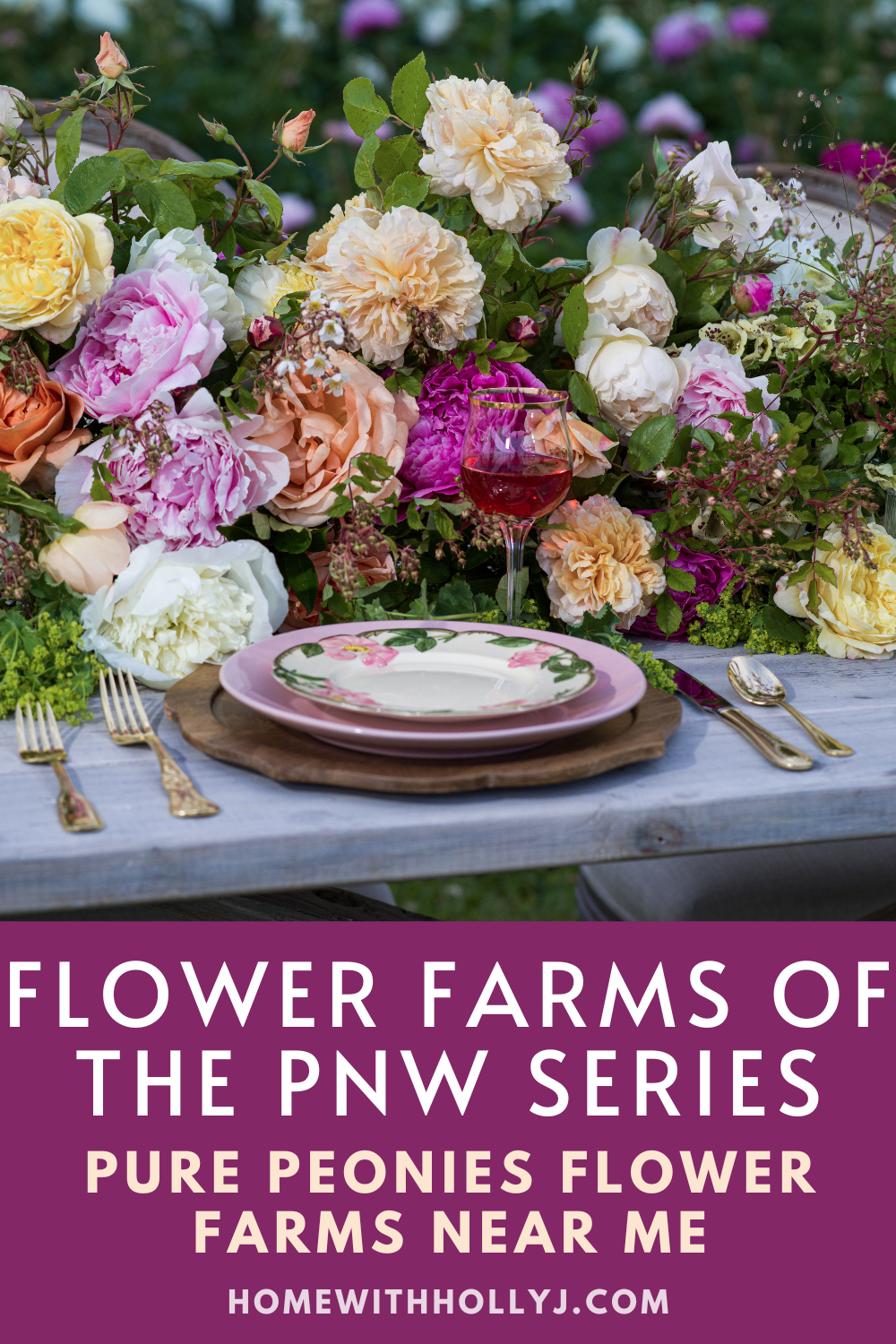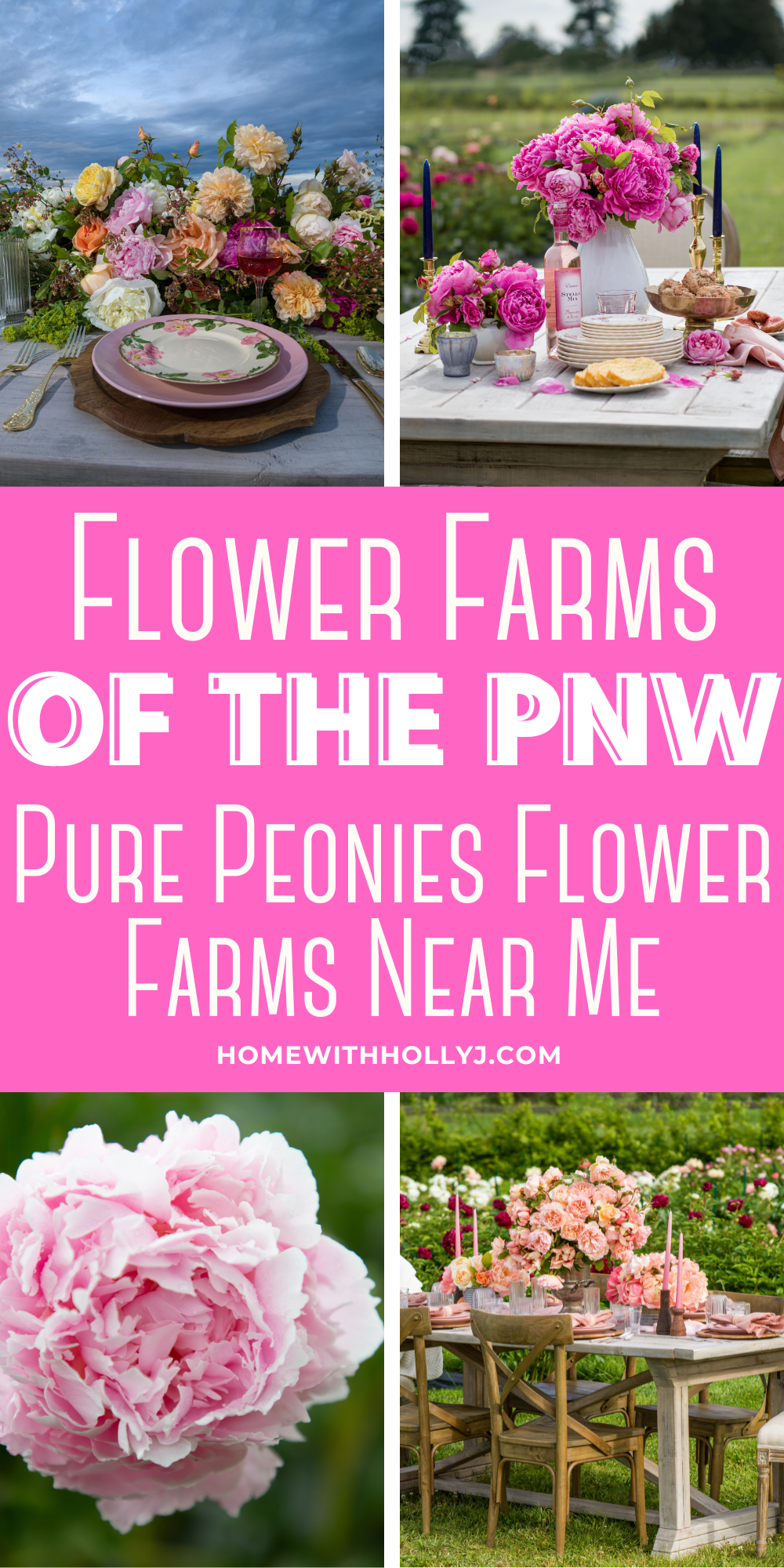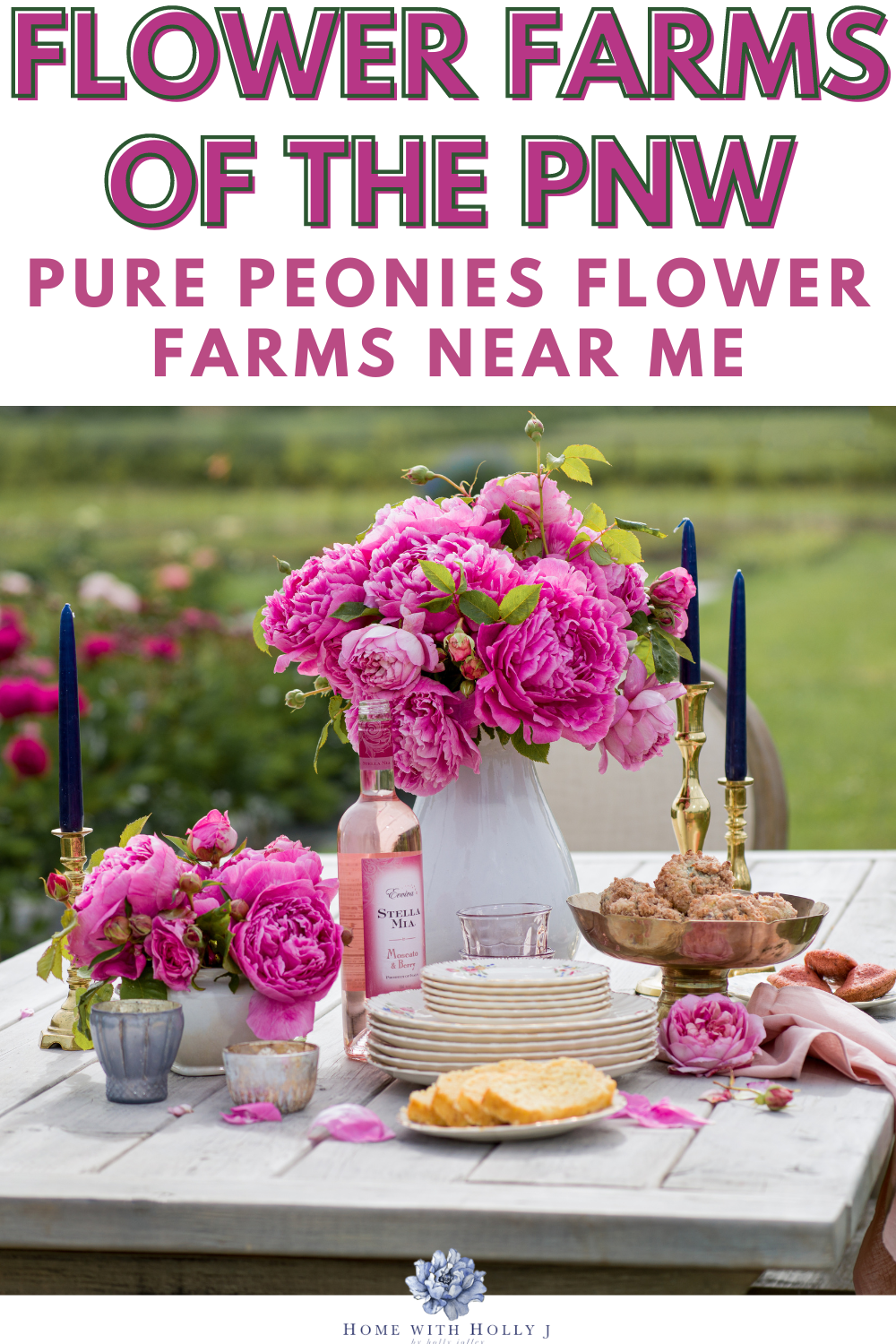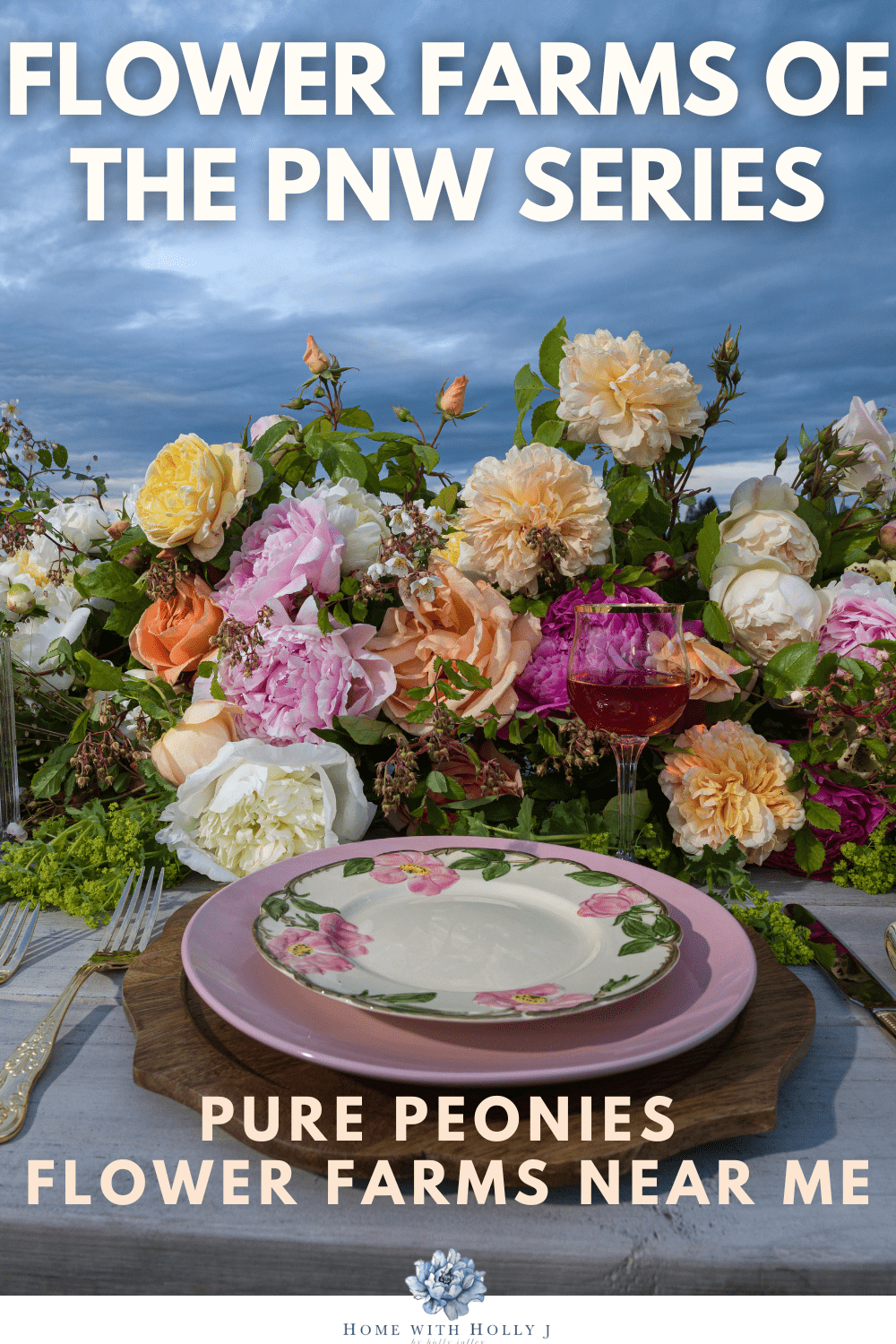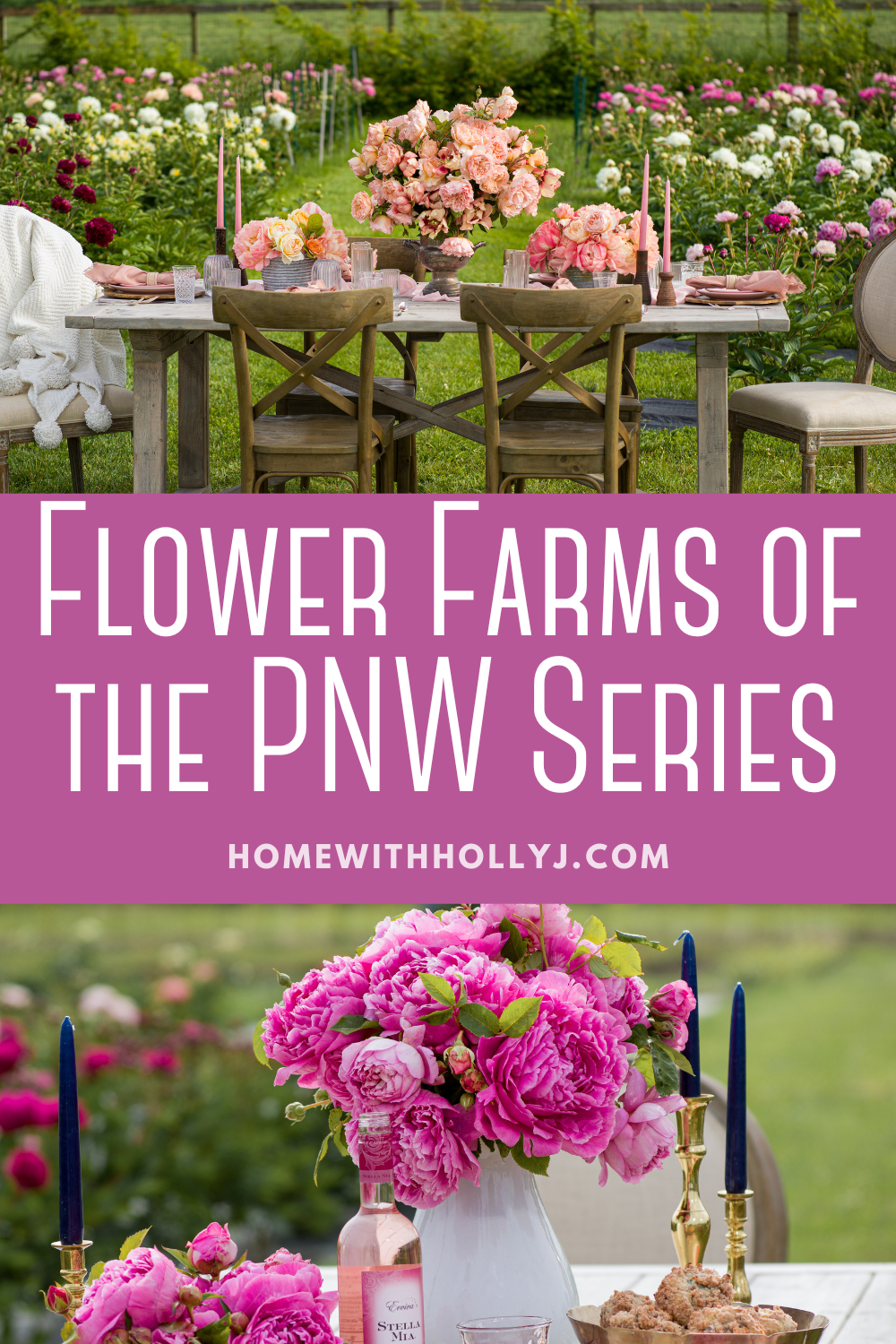 Explore Pure Peonies Flower Farm in the PNW! Immerse yourself in a blooming paradise and discover vibrant peonies.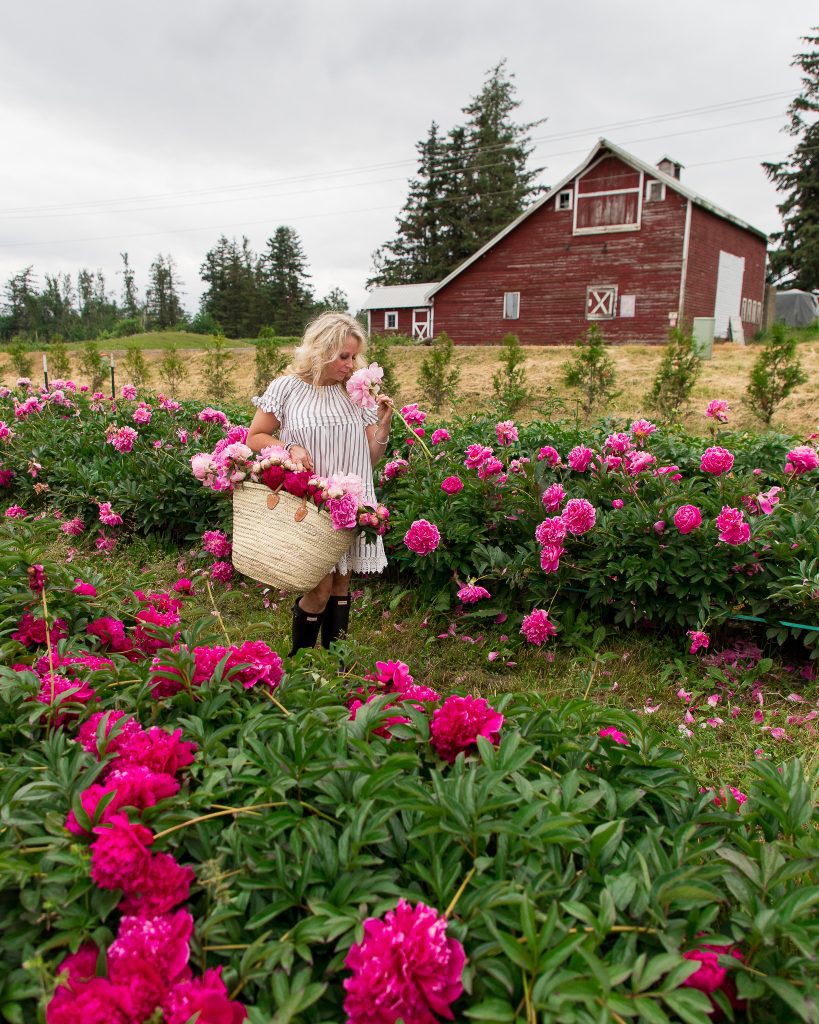 Flower Farms in the Pacific Northwest
One of my favorite flower farms in the PNW is Pure Peonies. I was lucky enough to go there in 2018 and recently visited again. The owners, Jim and Renel were so incredibly warm and gracious and allowed me and a few of my friends to walk the property and enjoy the blooming peonies.
Disclaimer: This post does include affiliate links for your convenience. This is at NO additional cost to you but earns me a small commission. To read more, check out our disclosure policy.
Pure Peonies is located in Everson, Washington, which is very close to the Canadian border and is in the northwestern part of Washington state.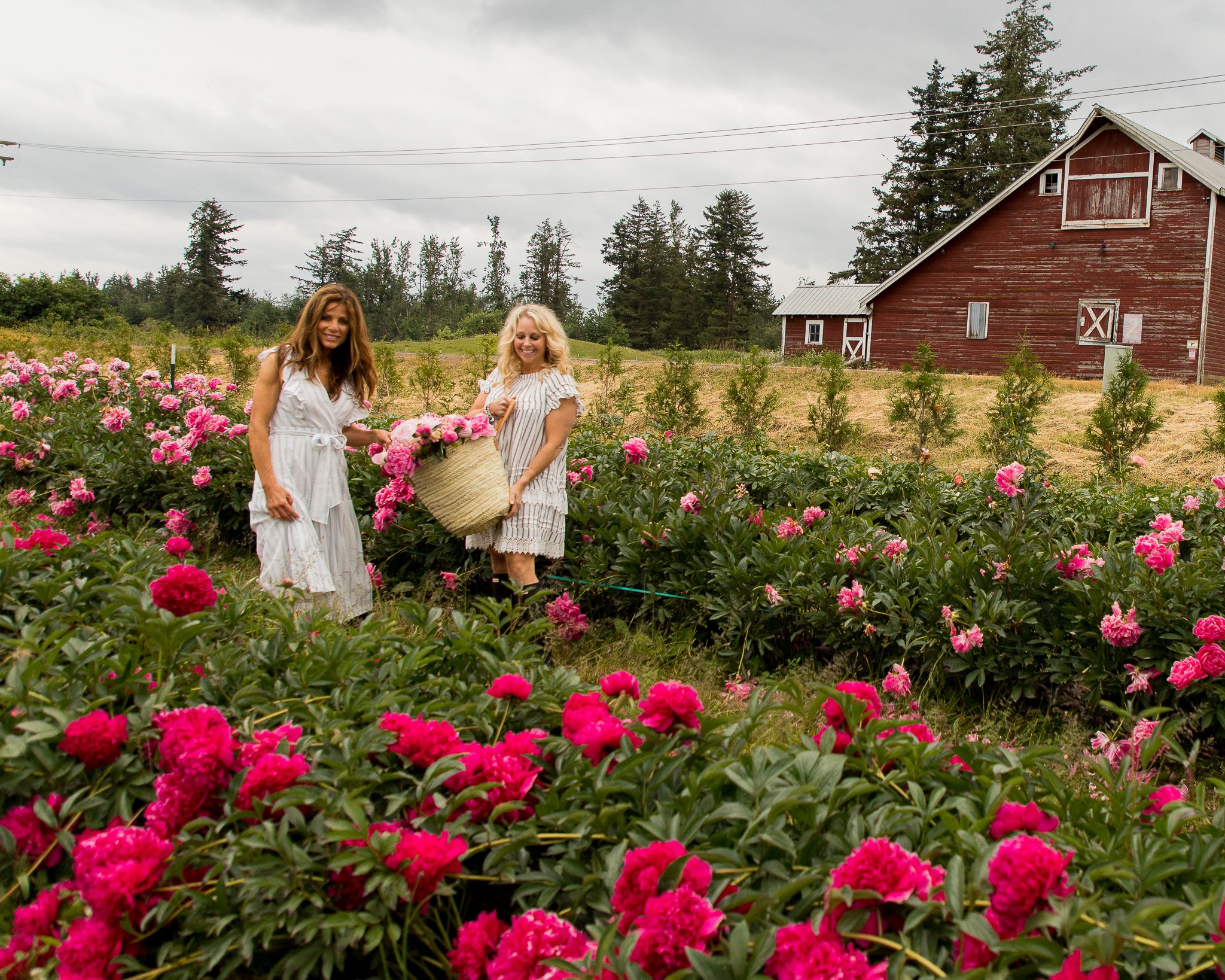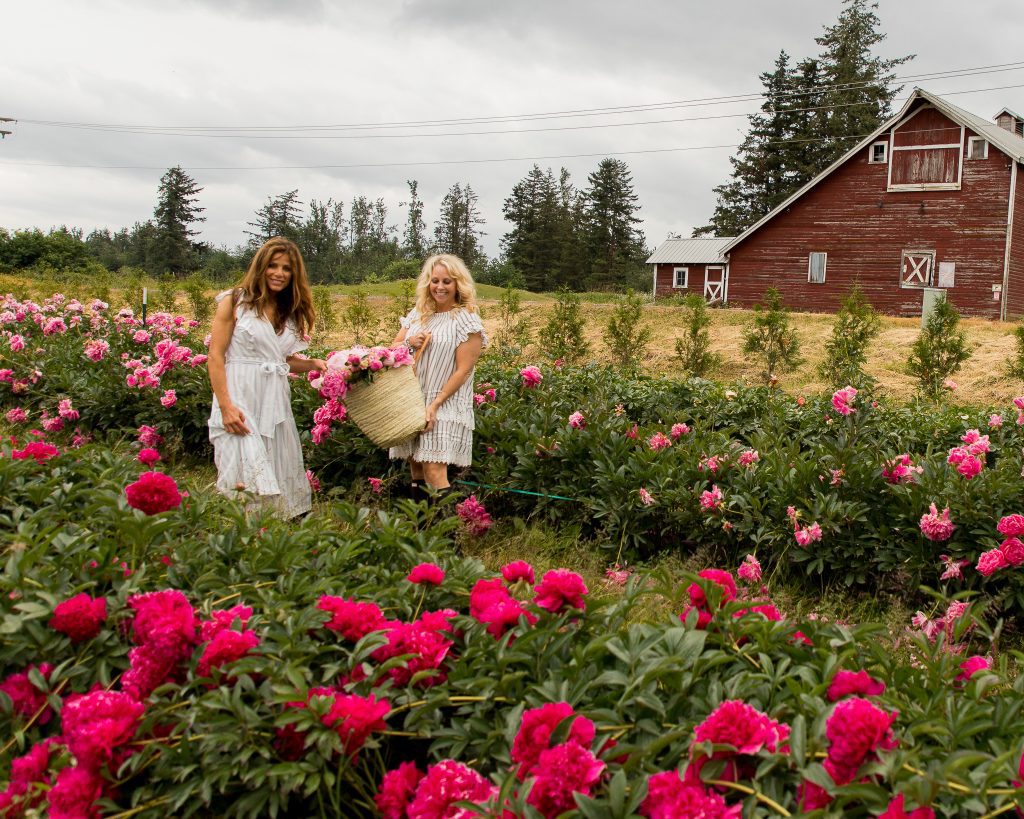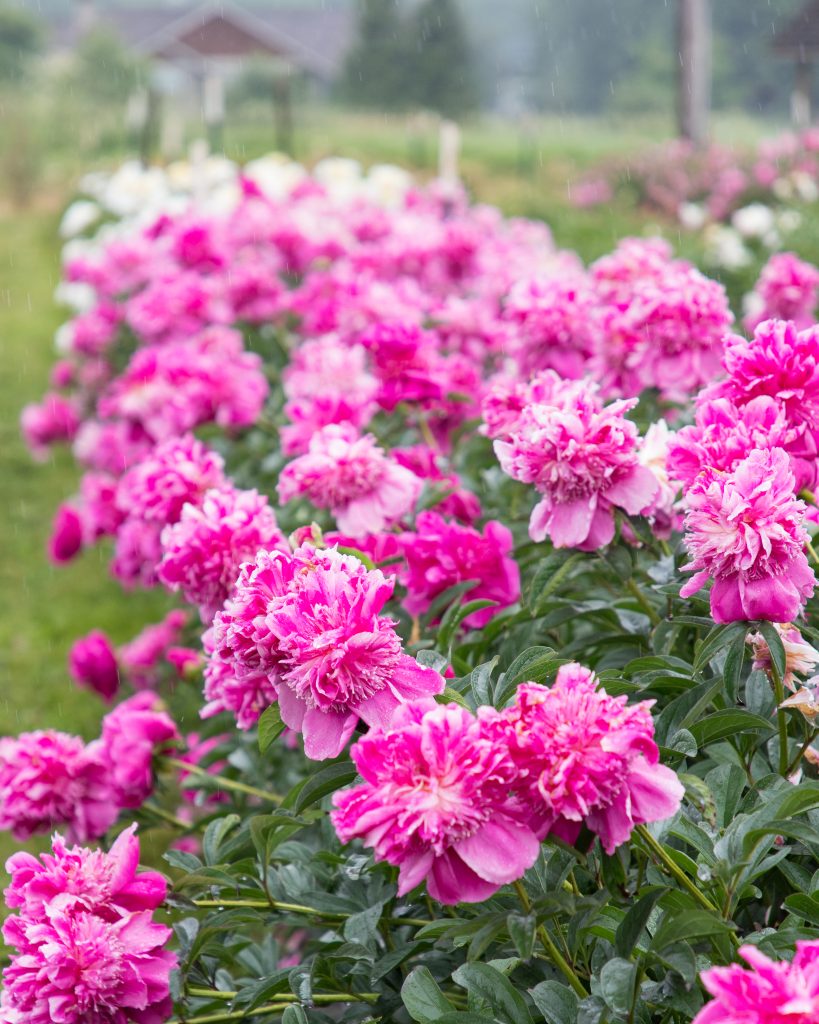 Renel is very knowledgeable about growing peonies and has also created a special fertilizer specific to peonies. I will link it for you here below! It works wonders on your peony plants.
Black Owl Organic Bio Char Peony Fertilizer
Peony flowers are easy to grow if you live in the right climate. They typically start blooming in mid to late spring, depending on where you live. In the Pacific Northwest, peonies start blooming in late May and into June. Bloom time also depends on the variety of peony. Some varieties bloom earlier than others which can also affect the length of the growing season.
Peonies are a perennial flower and are quite hardy. They go dormant under the ground in the fall and come back bigger every season. They are hardy to Zone 3 and grow as far south as zones 7 & 8. They need full sun and well-drained soil. They relish the cold of winter because they need chilling for bud formation.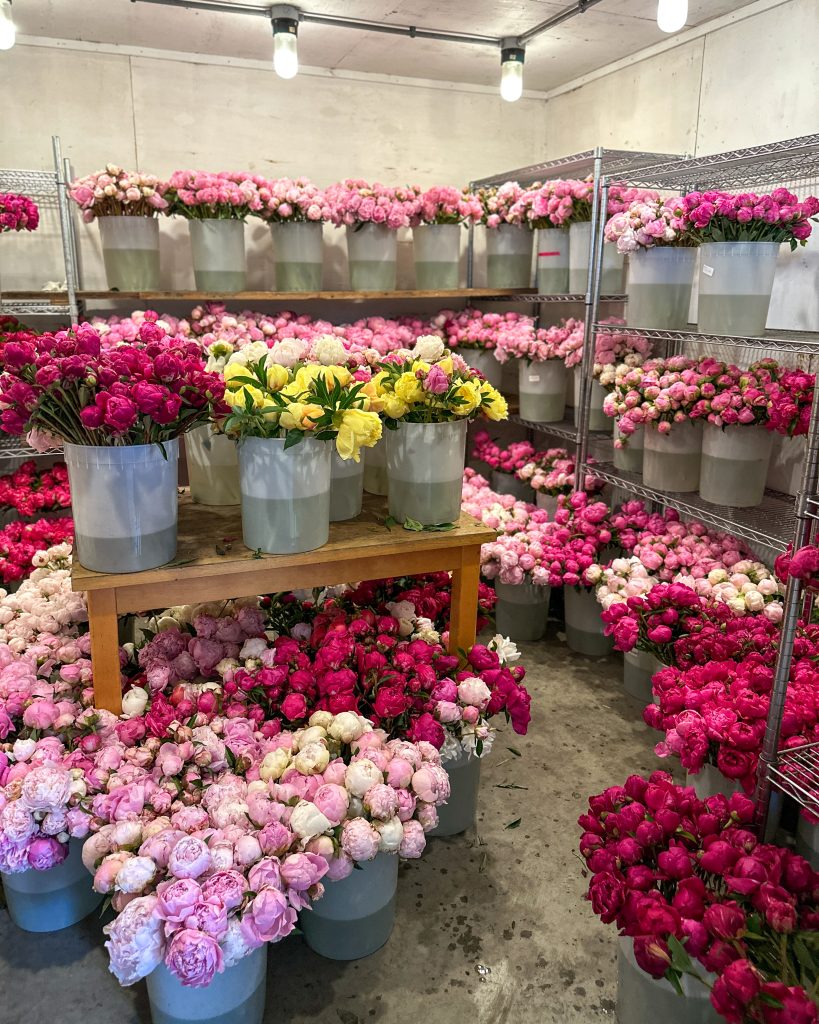 Many nurseries offer early, midseason, and late blooming varieties, making it possible for you to stretch out the peony season over many weeks and enjoy those lovely blooms for as long as possible!
For more info on growing peonies, check out the Farmers Almanac article on Peonies.
Check out the other posts in this blog series:
Flower Farms of the Pacific Northwest Series Part One – Laughing Goat Flower Farm
Flower Farms of the Pacific Northwest Series Part Two – Purple Haze Lavender Farm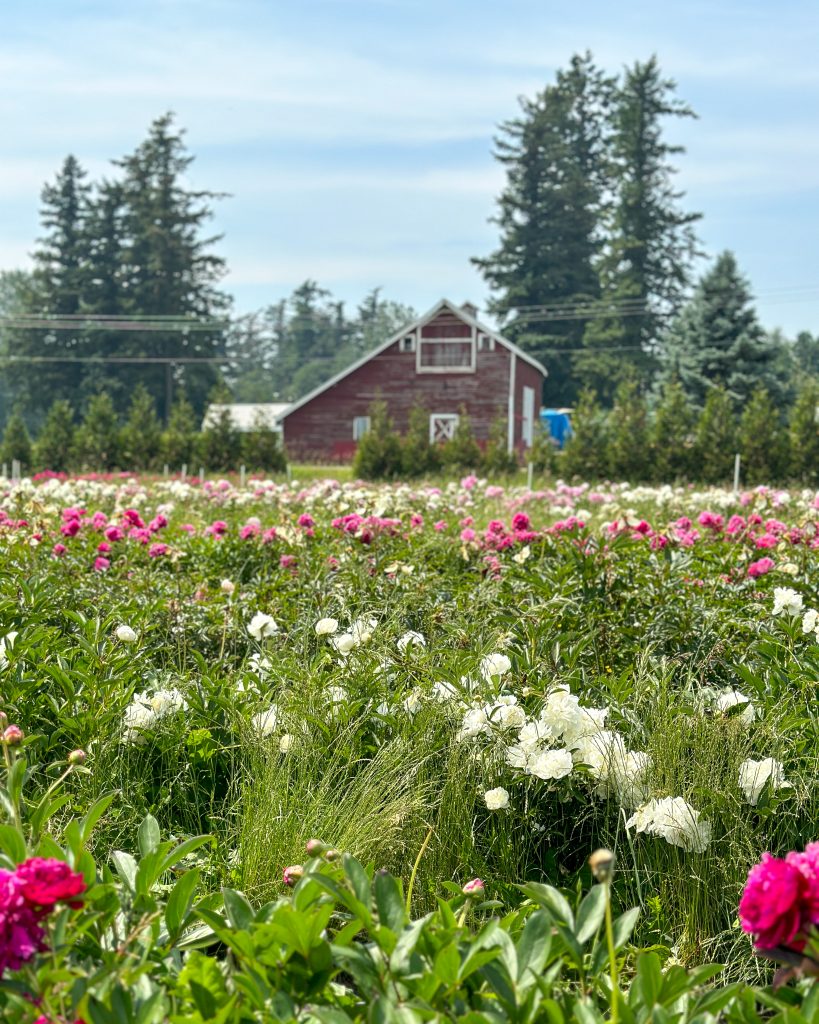 Jim and Renel purchased the farm a little over 10 years ago. They had both retired from business careers and were looking for their next adventure!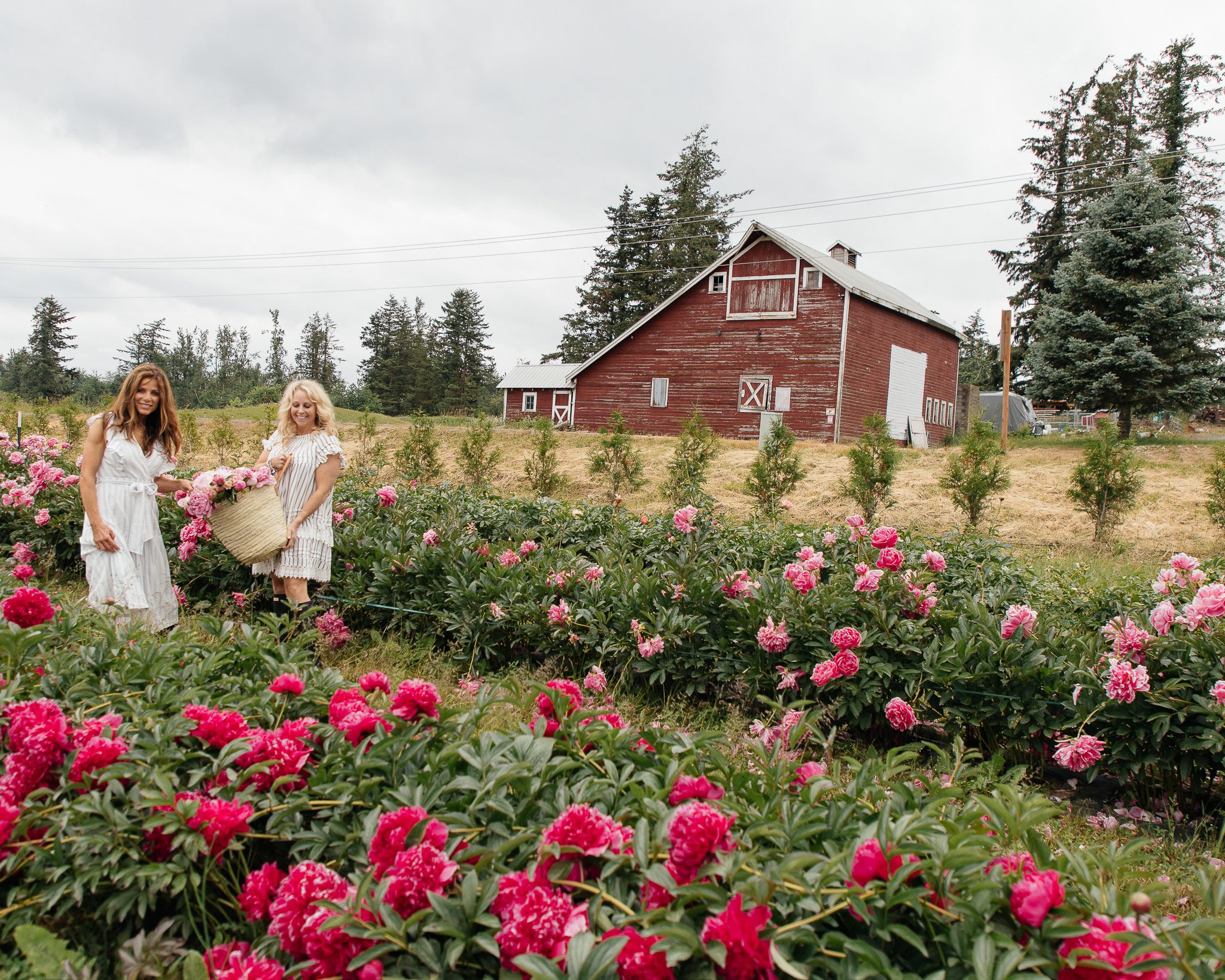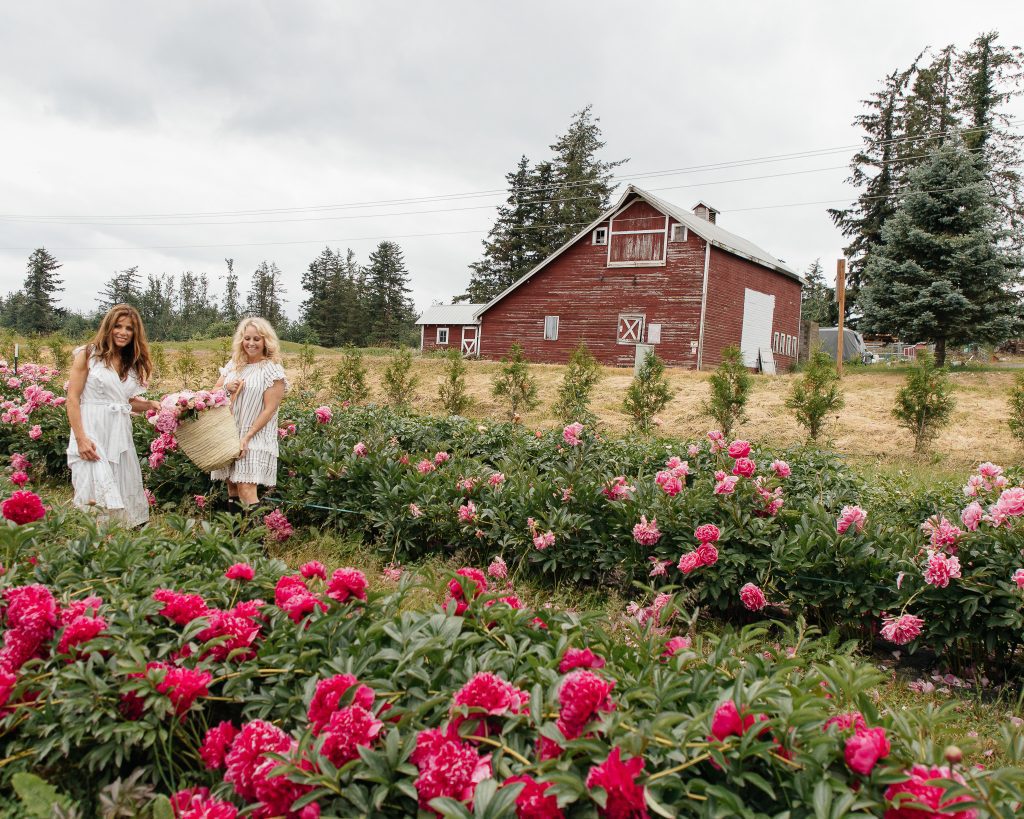 At the time it was not a flower farm, but they had a vision! Jim and Renel love peonies and knew they would grow fabulously in this region. Renel has SO much knowledge about all the best practices for growing big, healthy, beautiful peonies.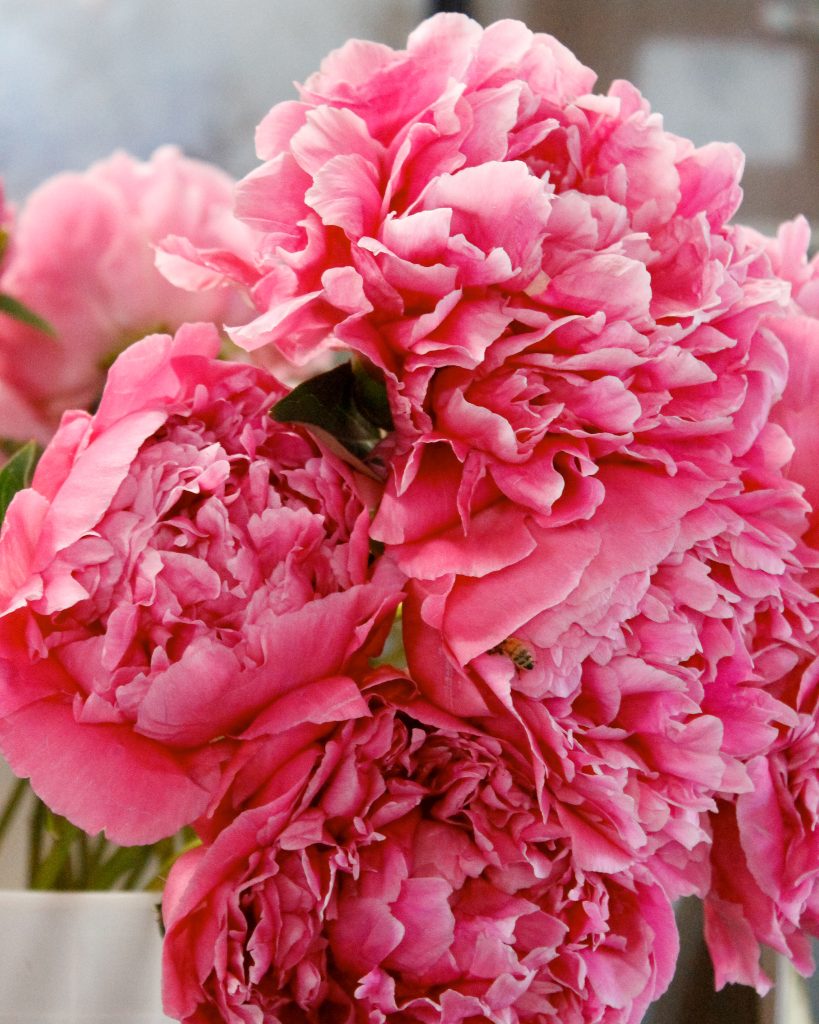 So they put that knowledge into action and started seeing gorgeous blooms the first season. Over the years, Pure Peonies has always used organic farming methods, and focuses on sustainability.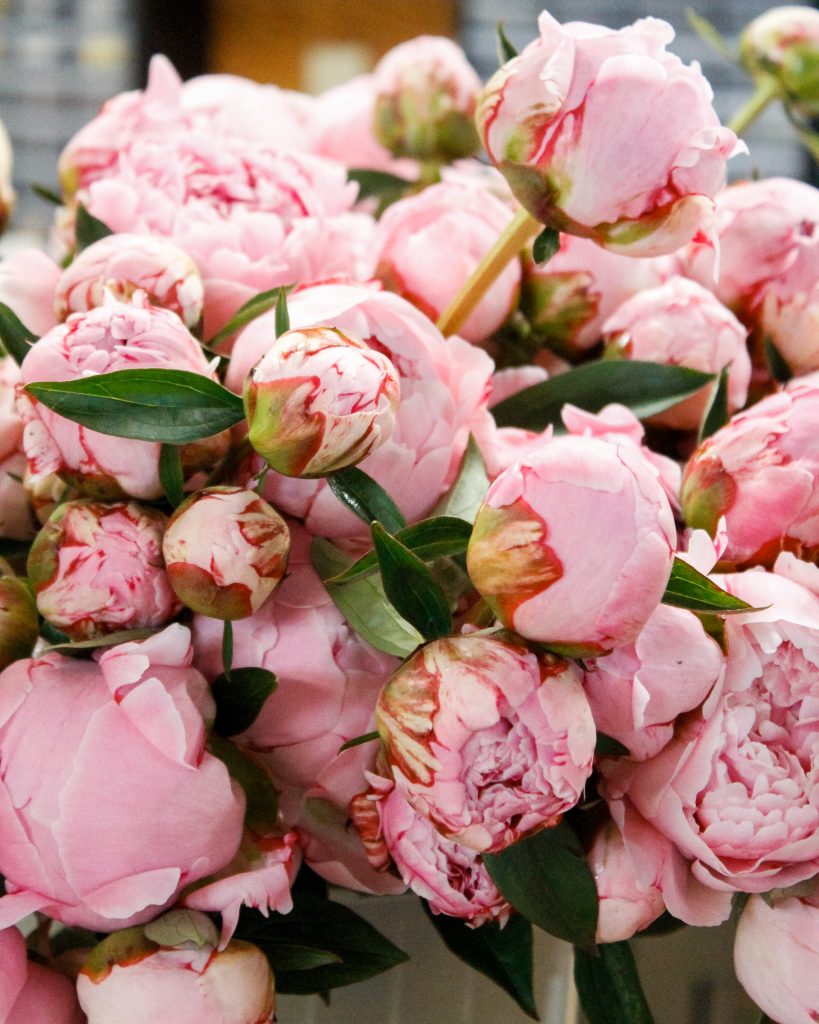 At this time, Jim and Renel are trying to phase into retirement and the farm and farmhouse is actually on the market (as of June 2023). Renel and Jim's granddaughter Sarah and her friend Anna, are managing the farm during this years peony season. (reach out to them via their website or Instagram for details on purchasing the farm)
When I visited the farm for the second time last week, I was able to meet Sarah and Anna, as well as meet another friend Sarah Wagner (who is also a blogger Dreaming of Homemaking). It was so much fun meeting them and getting to see the farm again while in full bloom.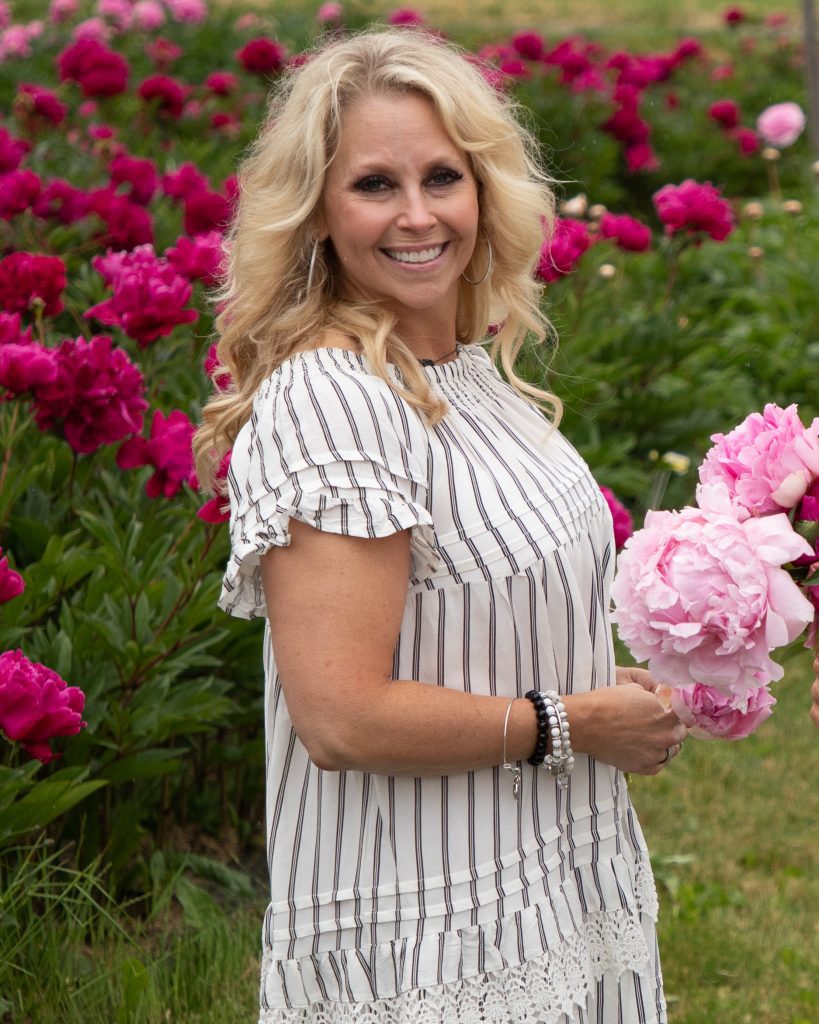 Visiting Pure Peonies Farm
This year, Pure Peonies farm is offering "you cut" days at the farm again this season! Visitor hours will be happening May 19th – June 26th, Fridays 3pm-7pm and Saturdays & Sundays 11am-5pm. There's just a little time left in this years season so if you miss it, check back for next years bloom season. Anna said: "If someone wants to catch our peak bloom season I recommend they follow us on social media where we will be posting updates about what our fields look like, what flowers are blooming, etc." You can find Pure Peonies on Instagram.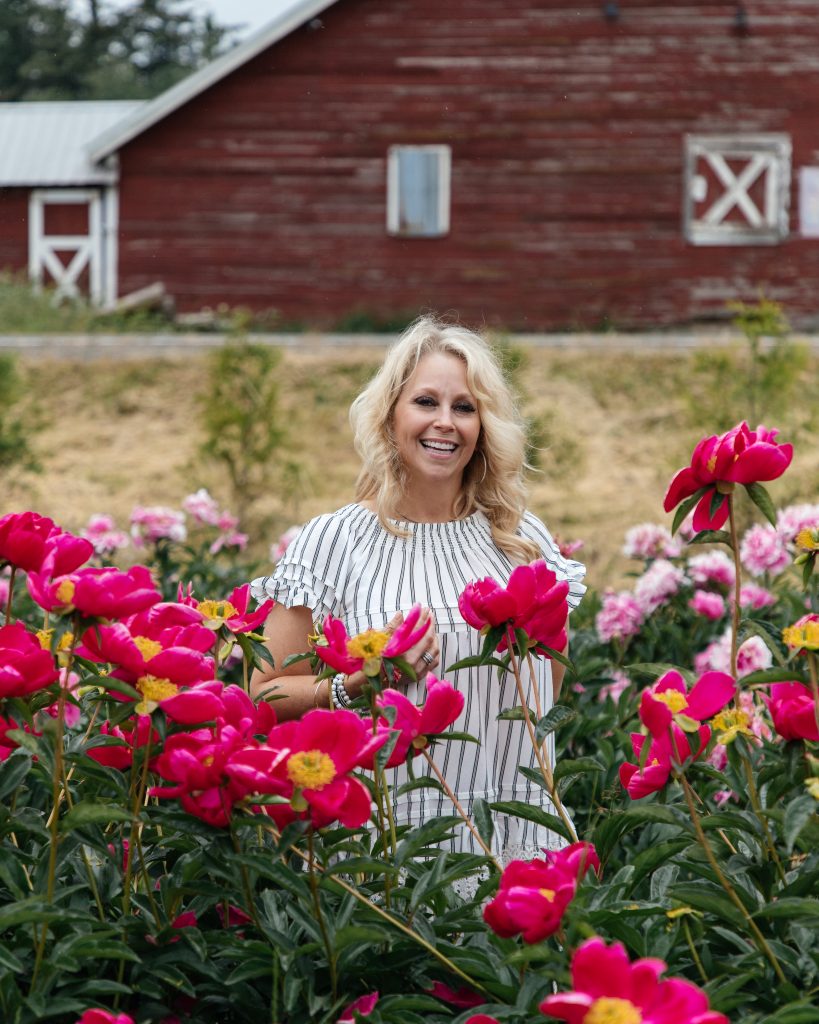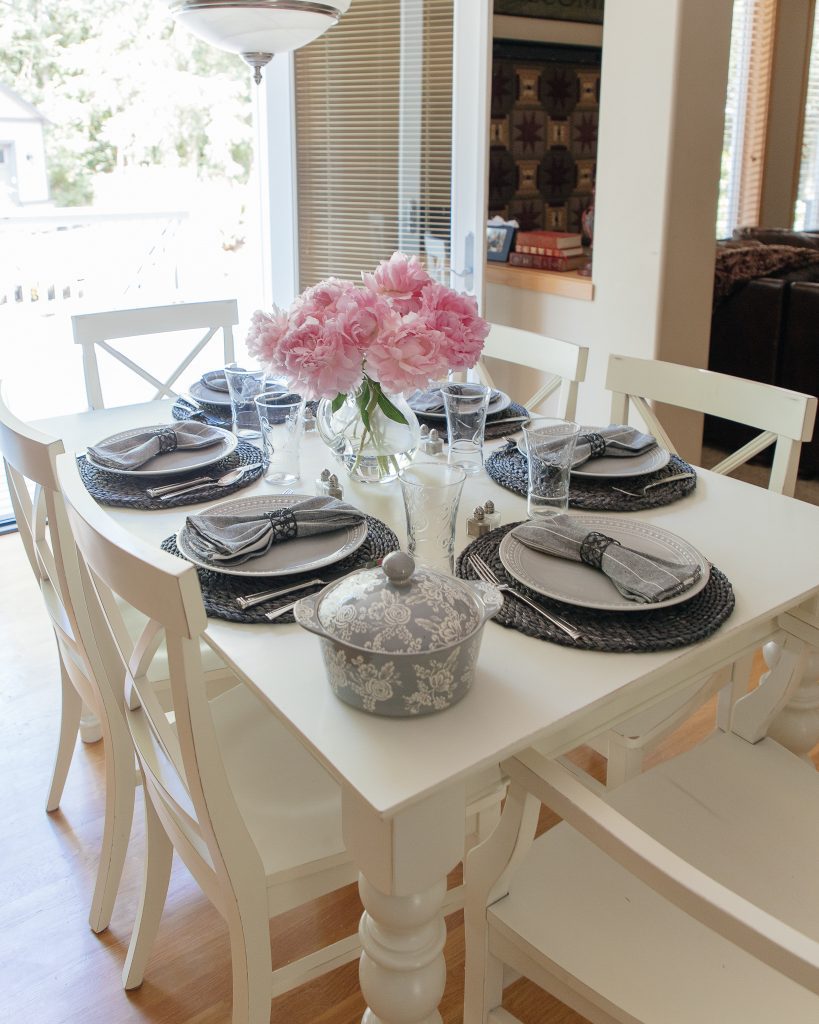 Visiting Hours at Pure Peonies
Something people have been very excited to hear is that they are offering "you cut" days at the farm again this season! They know people have really missed it over the last couple years so they have opened the farm up for this experience again. Visitor hours will be happening May 19th – June 26th Fridays 3pm-7pm and Saturdays & Sundays 11am-5pm.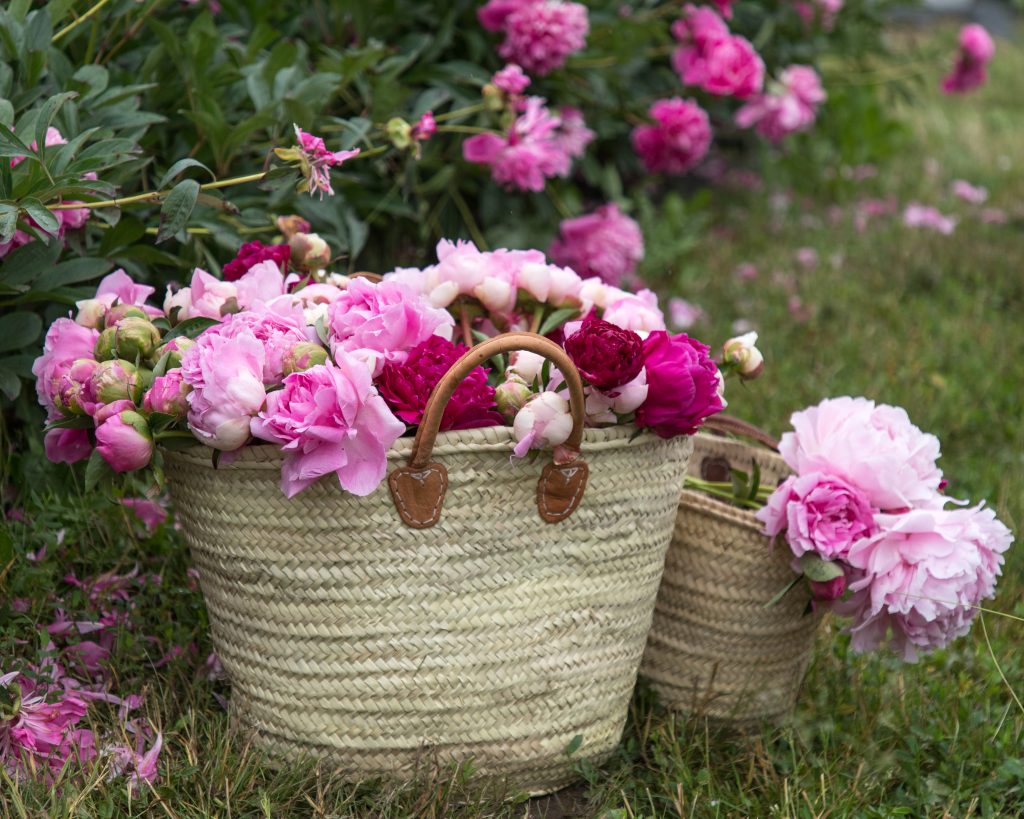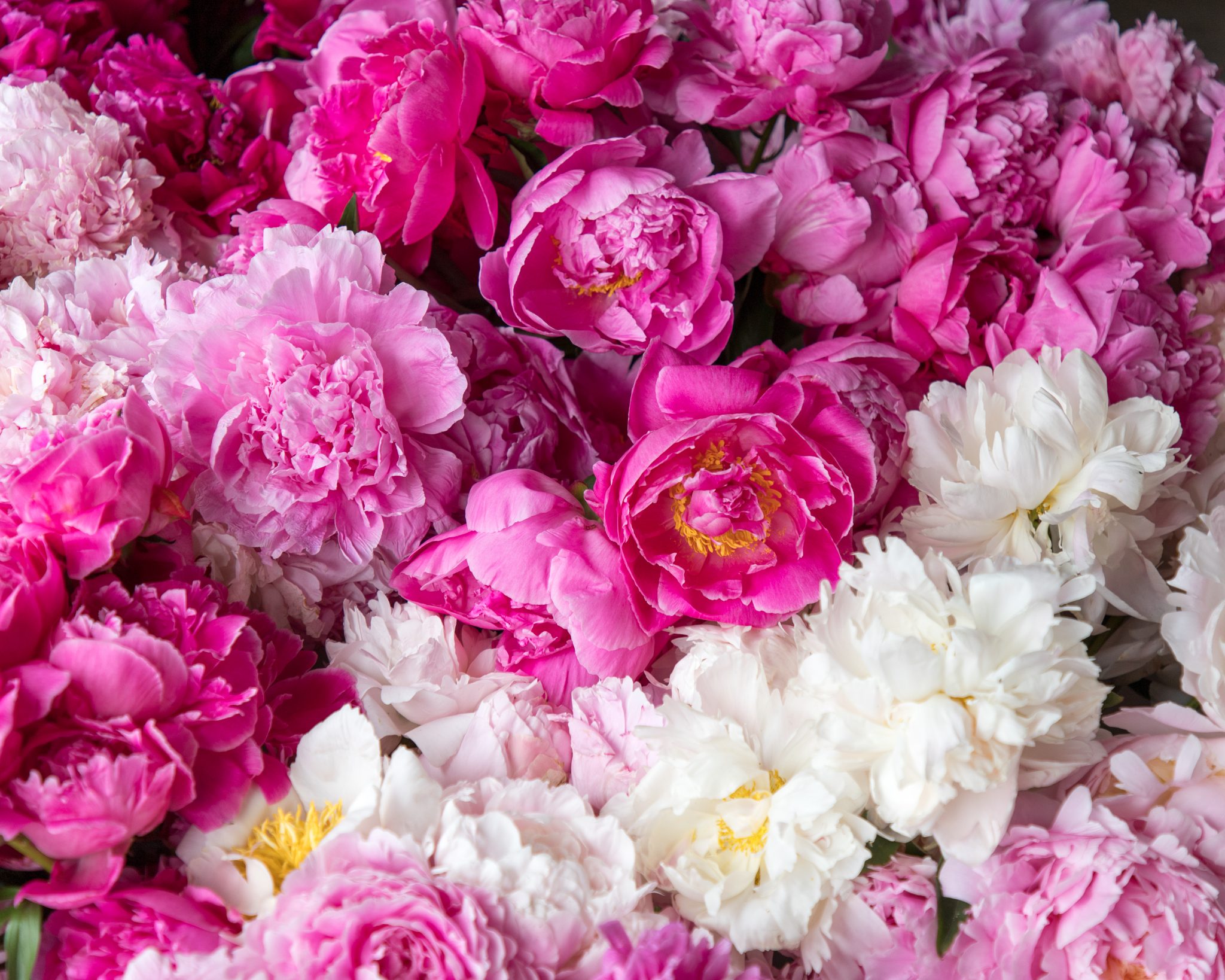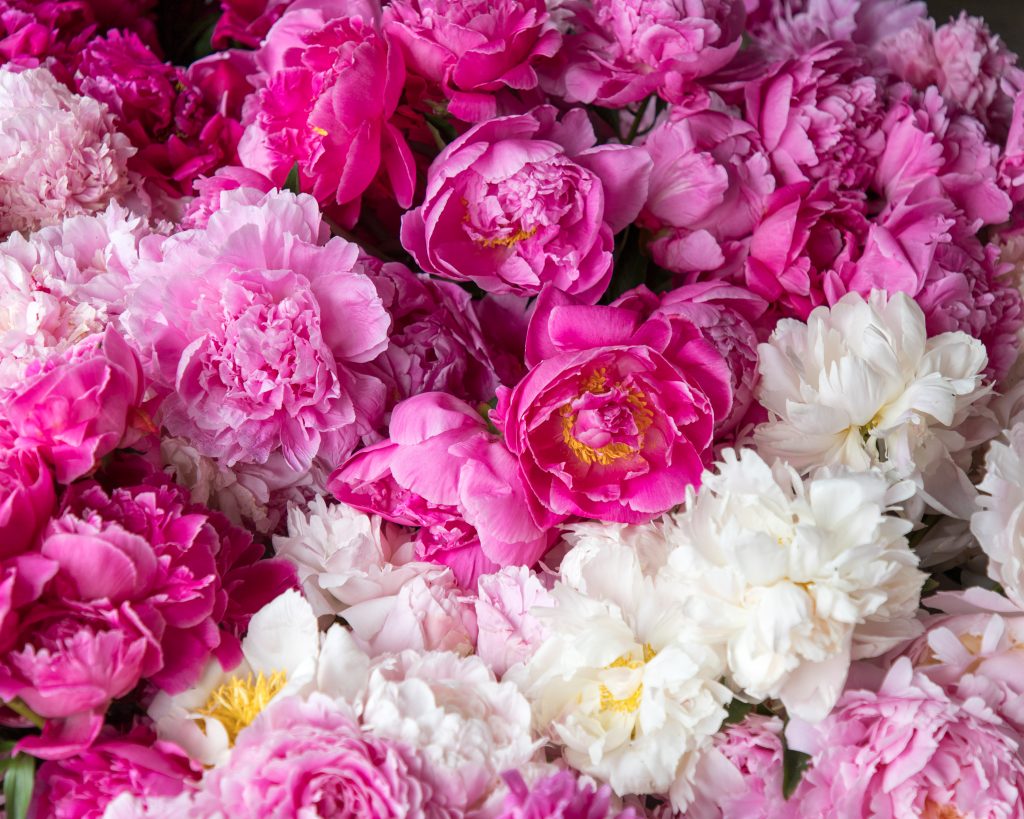 For folks who can't make it to Pure Peonies in person this season can still bring Pure Peonies into their home!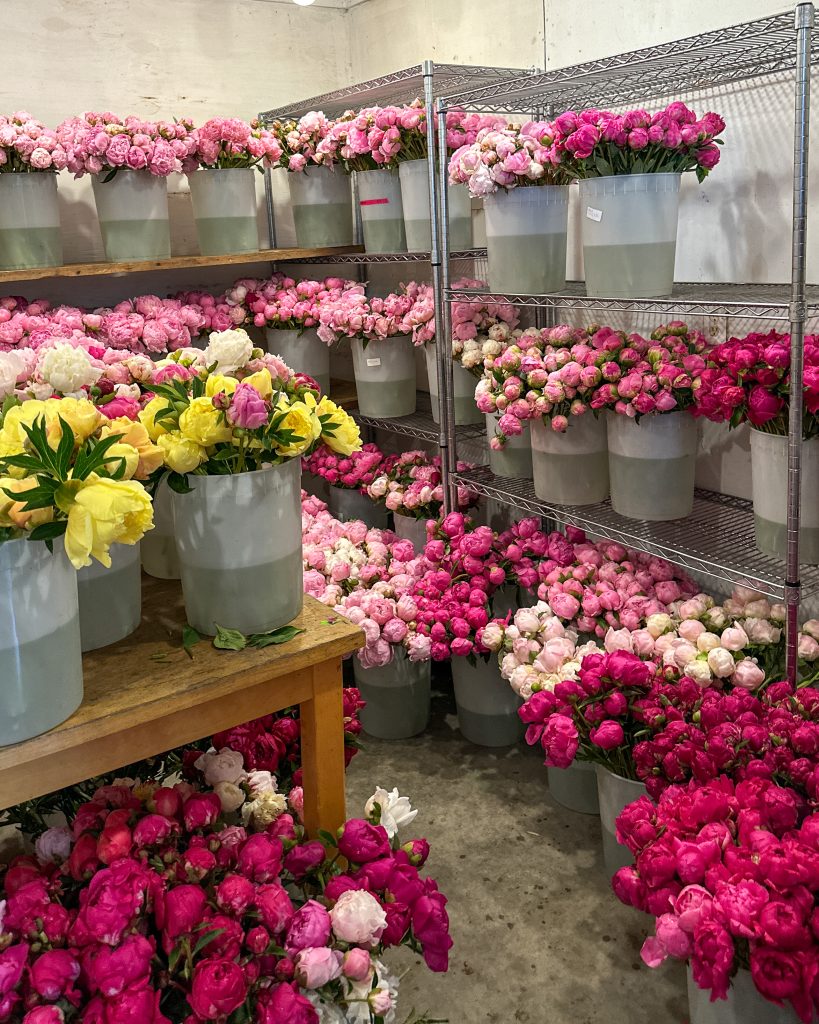 They also sell bouquets on their website and can ship anywhere in the contiguous 48 states with next day delivery to ensure flowers arrive in pristine condition. These peonies can last up to 3 months stored in a cooler and can be shipped out to you!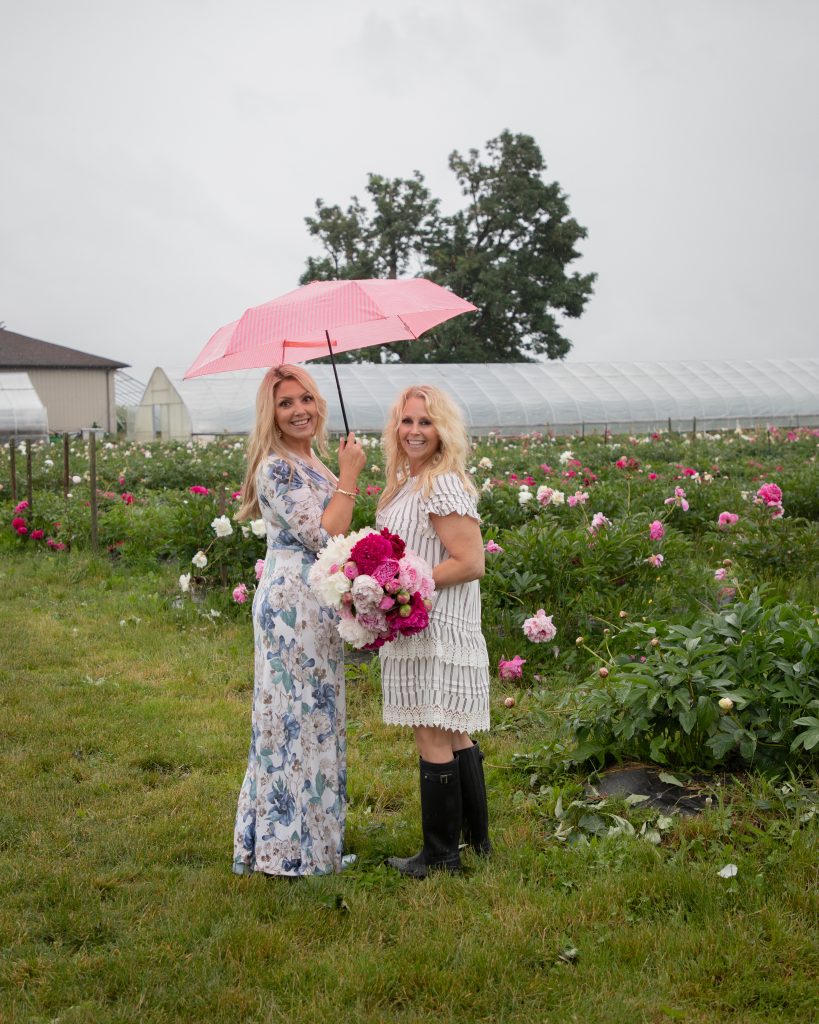 Another exciting thing is that Pure Peonies offers bulk quantities of cut stems for those that want larger quantities of flowers for weddings, parties, or other events. Head to the Pure Peonies website for more info on ordering Peonies direct.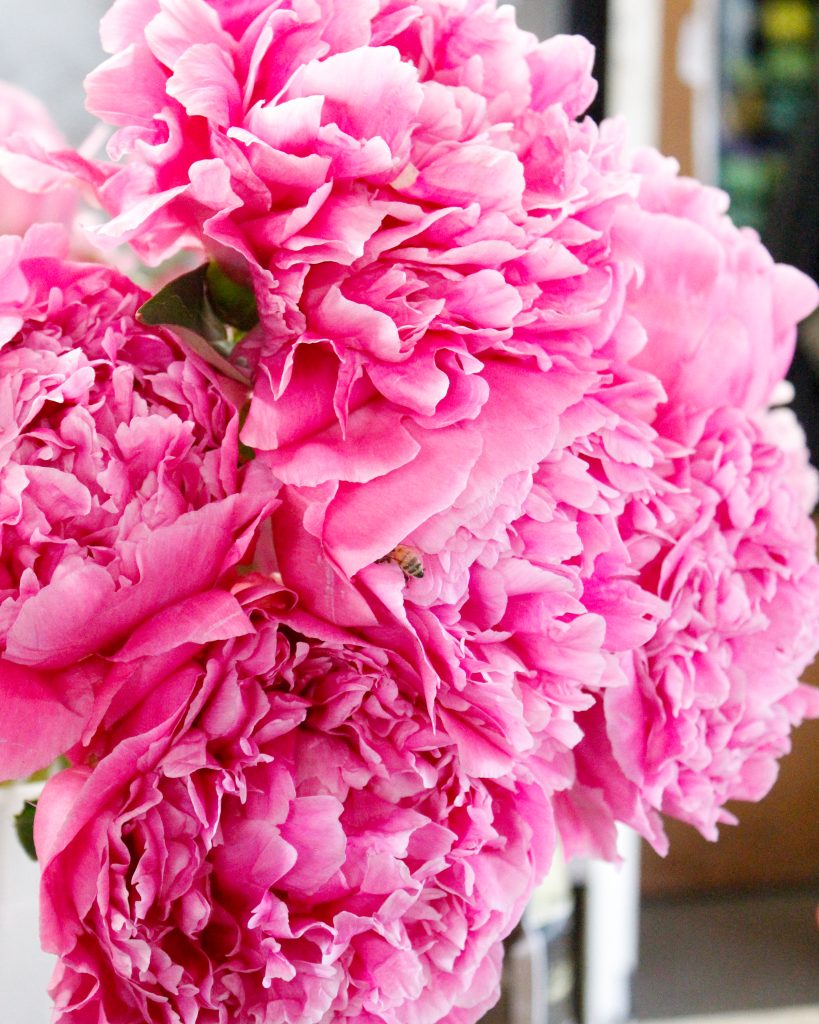 Pure Peonies Flower Farm is a lovely place to visit! I hope you've enjoyed another post in my Flower Farms of the PNW series! It's such a blessing and treat to visit the beautiful farms of Washington state and connect with the flower farmers who love flowers as much as I do.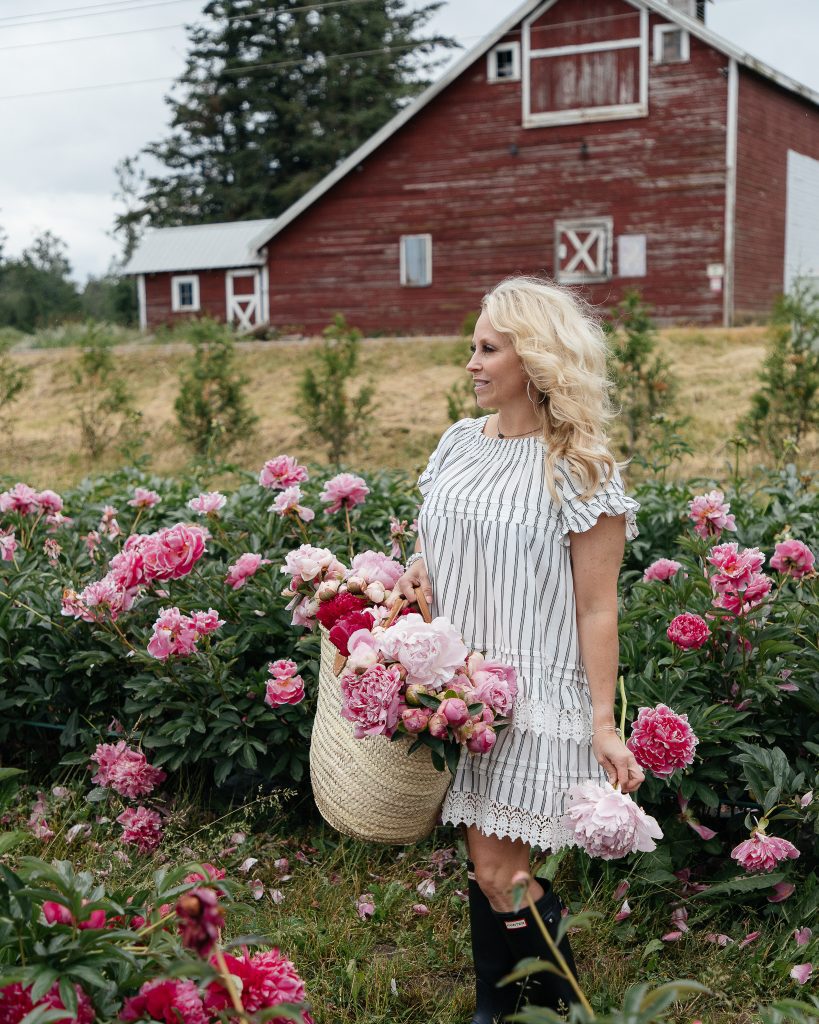 I wish Jim and Renel and the future owners of Pure Peonies all the best and hope this lovely farm continues on! It's definitely worth a visit there. Everson, Washington is a lovely little farming town full of beautiful farms and down to earth, kind people. I hope you all get to experience the beauty of this darling place someday!
xoxo,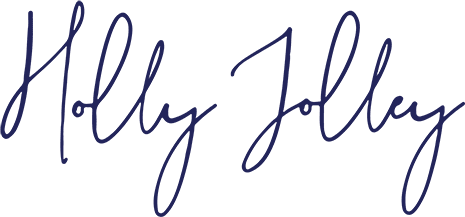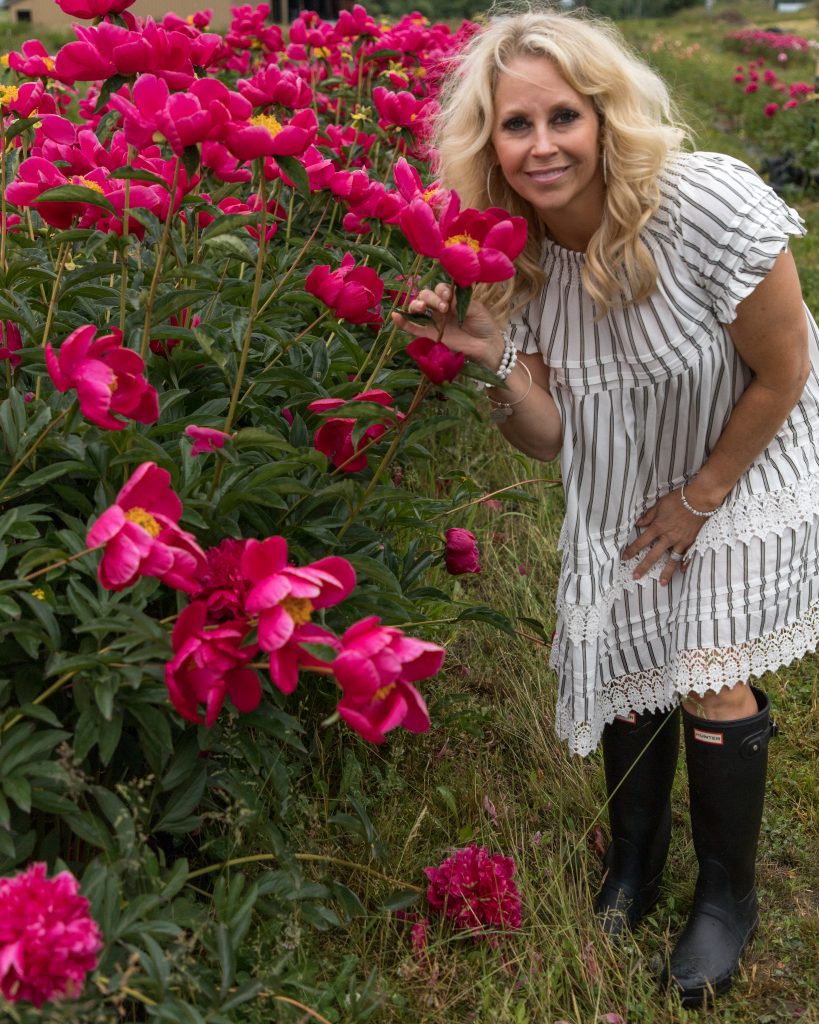 Pin this Post for Later