Flower Farms of the Pacific Northwest Series Part Two – Purple Haze Lavender Farm
I'm so excited to be sharing another post on the Flower Farms of the Pacific Northwest Series. The farm I'm highlighting is called Purple Haze Lavender Farm and is a seven-acre certified organic lavender farm located in Sequim, Washington's on the Olympic Peninsula.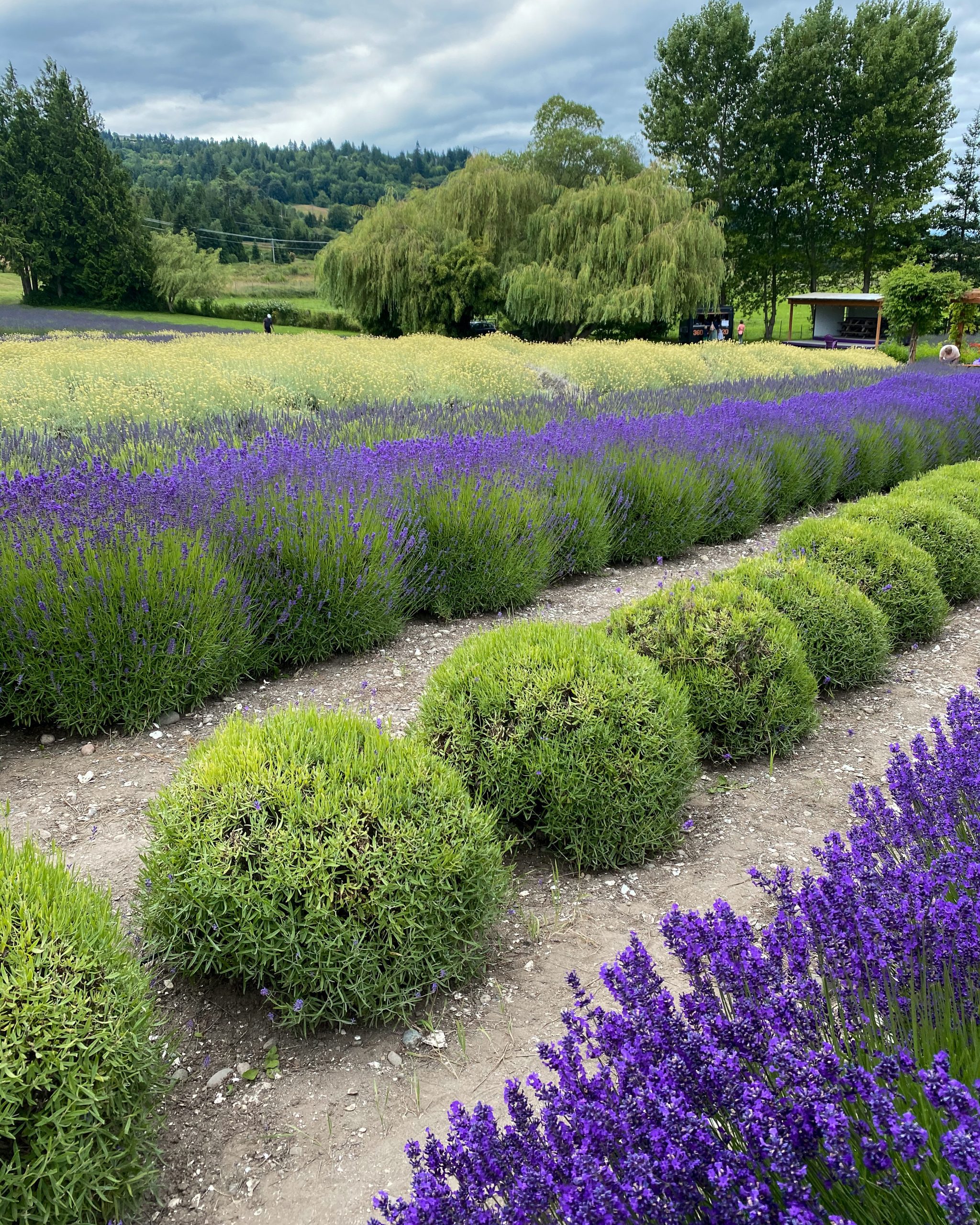 Purple Haze Lavender Farm
There are so many lavender farms in this area but so far, Purple Haze has been my favorite one to visit. I met the owner last summer when I went for the first time and enjoyed visiting with him at the farm. The farm was recently sold and I hope the new owners will continue to keep it the same way!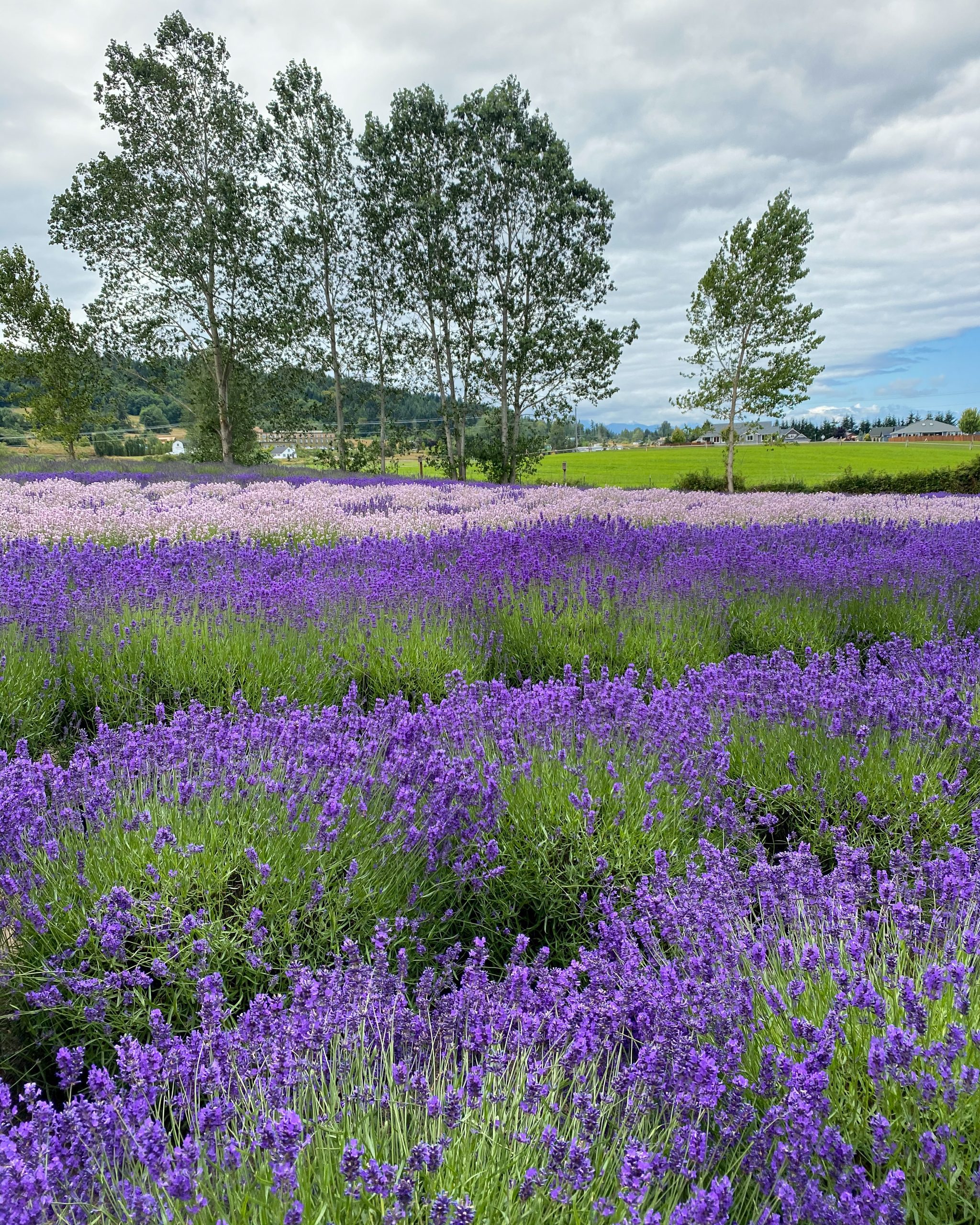 The Beauty of a Lavender Farm
There are thousands of lavender plants to wander amongst at Purple Haze and there is a gift shop which features Purple Haze Lavender farm's products. You are welcome to bring a picnic lunch and relax and for five dollars, you can cut your own bundle of lavender to take home. The smell of fresh lavender is magnificent!
The farm has many varieties of lavender and there is one variety that is pink! Lavender is so beautiful, especially when it blooms. The best time of year to see it blooming is mid July to early August. I typically go during that time frame so I can see the fields in full bloom. There is a lavender festival every July in Sequim.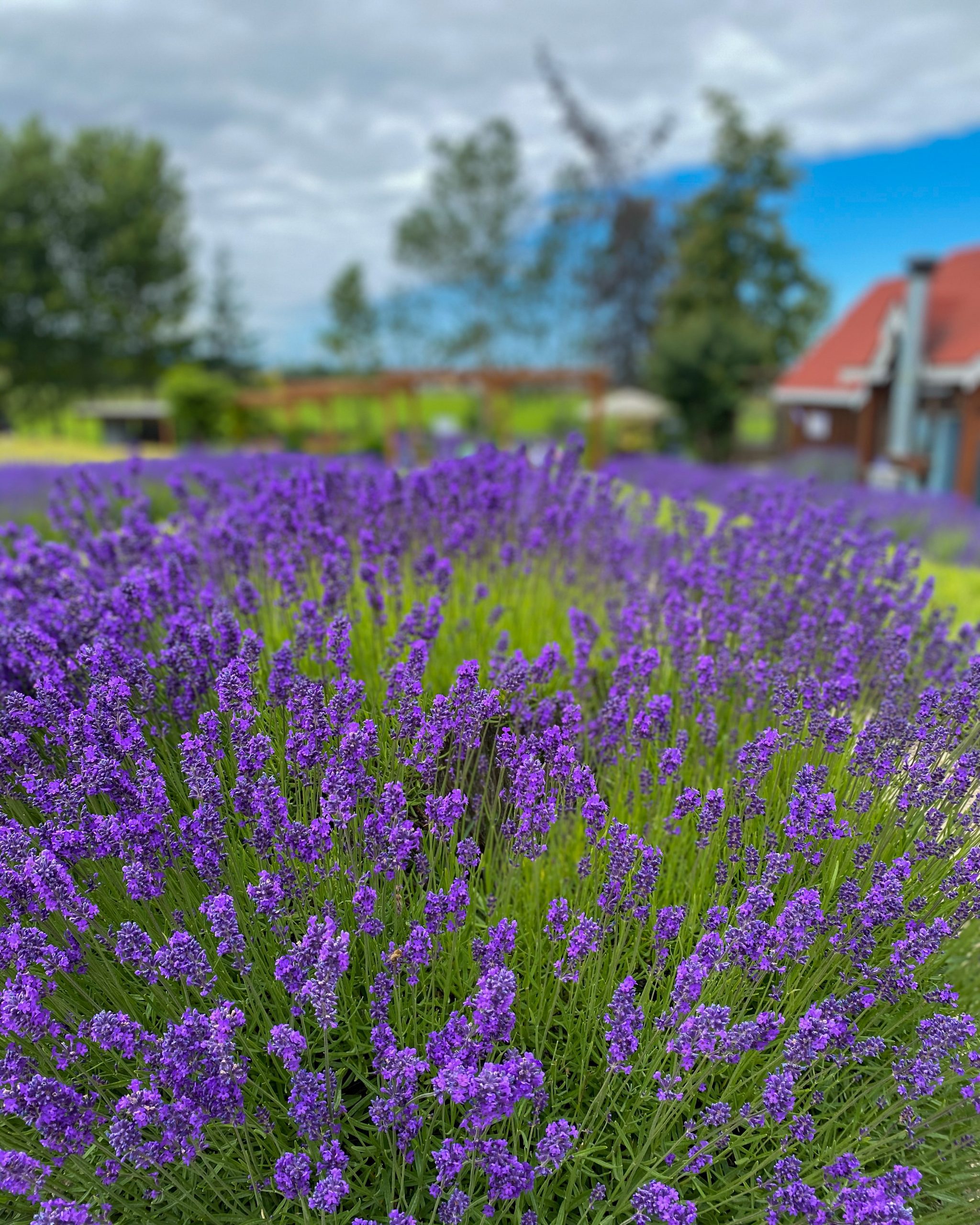 Have you ever seen lavender close up as it's blooming? Its so pretty. I blew this photo up so you could see the detail more clearly. All these photos were taken in July of 2020 at Purple Haze Lavender Farm. The owner was so gracious and gave me a private tour of the farm and gardens. I went back again this summer but missed seeing it in full bloom. It was still beautiful though and you can see the reel video I made from this years visit on my Instagram @homewithhollyj
Purple Haze also allows you to walk in the lavender fields are are very generous with how they allow everyone to experience the farm. There are some great opportunities for photos here too.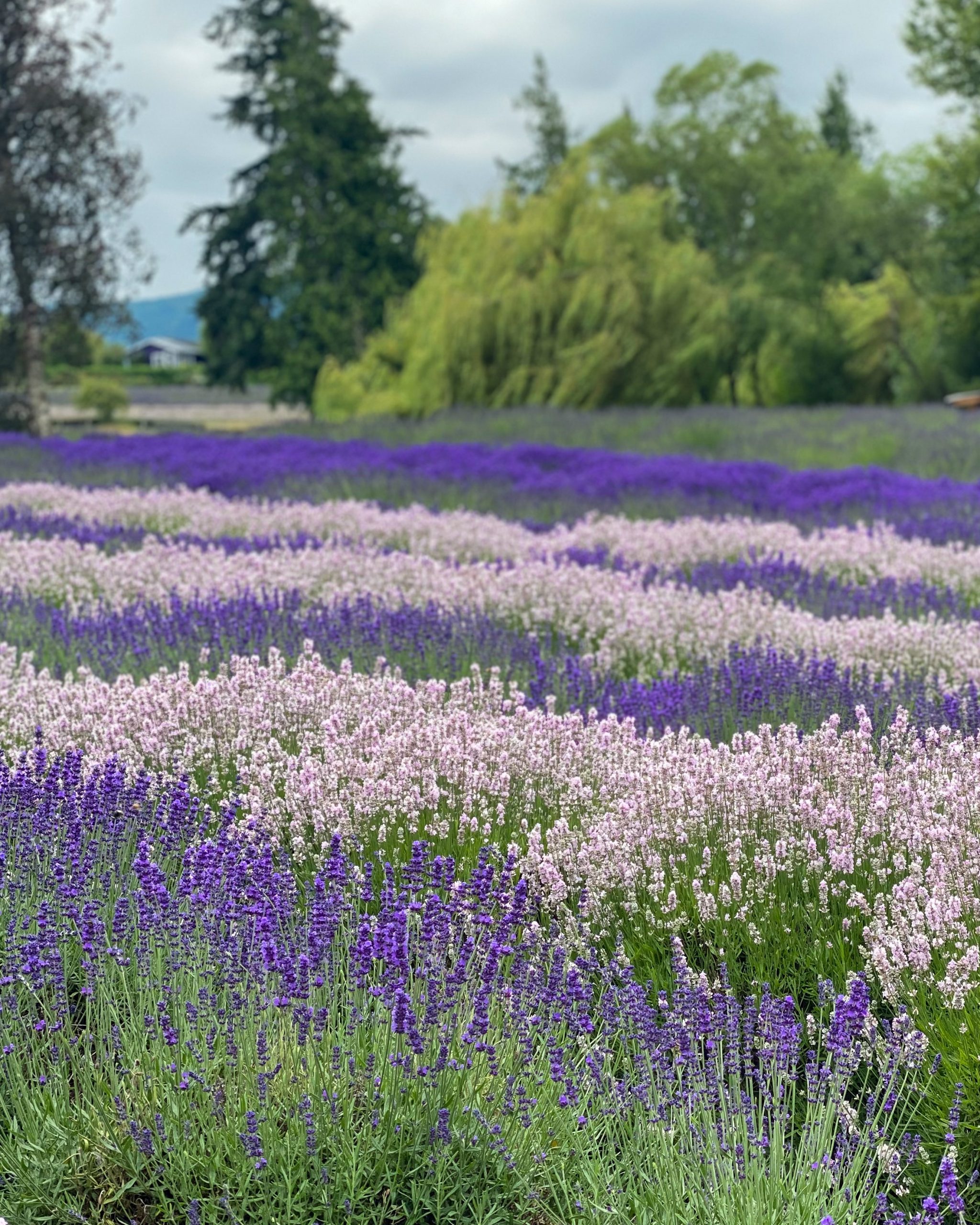 There is no charge to visit the farm and there is ample parking. There are also some farm animals including a peacock and lots of cute chickens.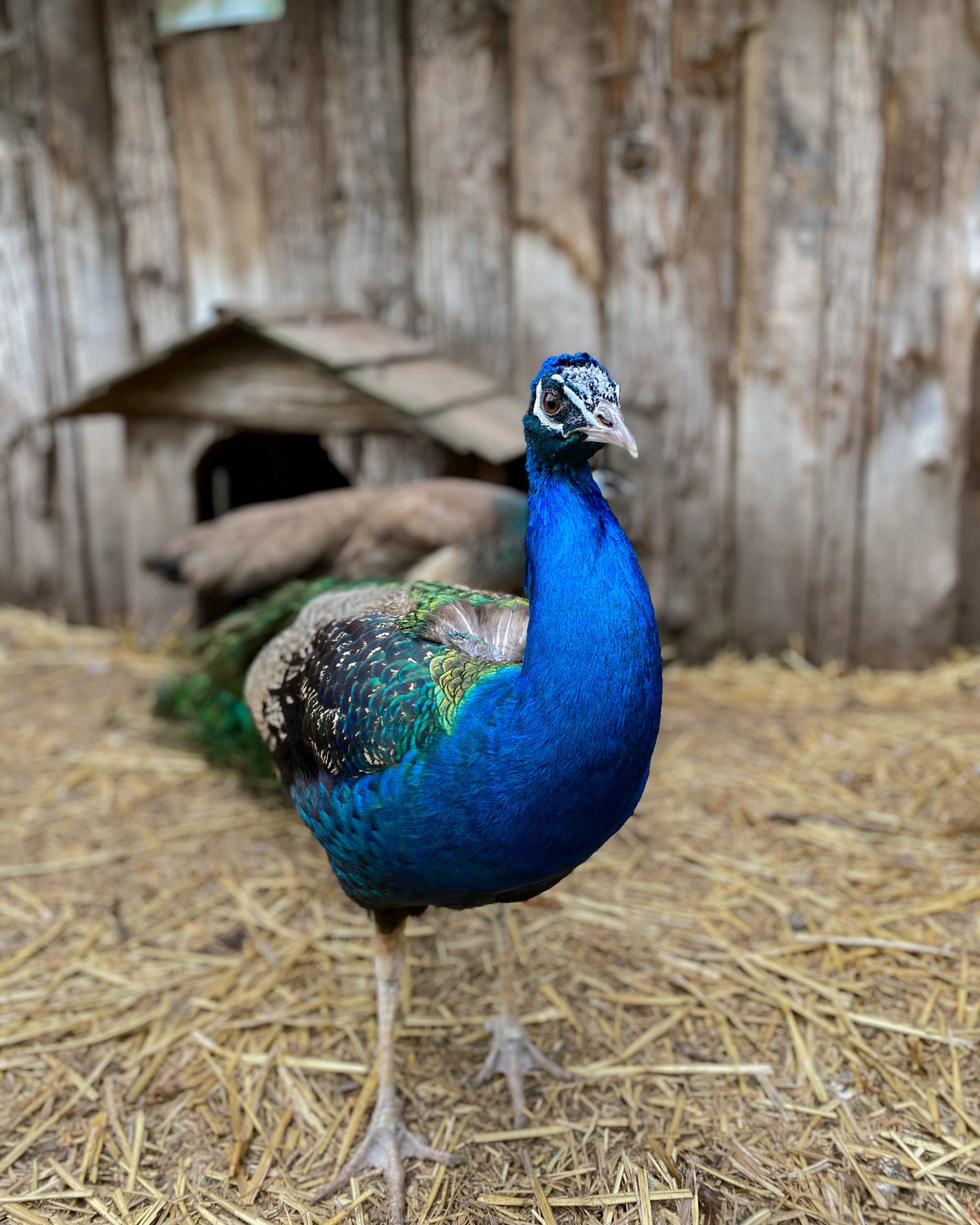 The farm also has a beautiful garden full of flowers and vegetables. When I went last year, the owner had planted all his vegetable plants in straw bales. I was totally fascinated by this. He told me that the plants do amazing planted this way and by the end of the season, they are just small clumps on the ground. I'm going to have to try this method sometime!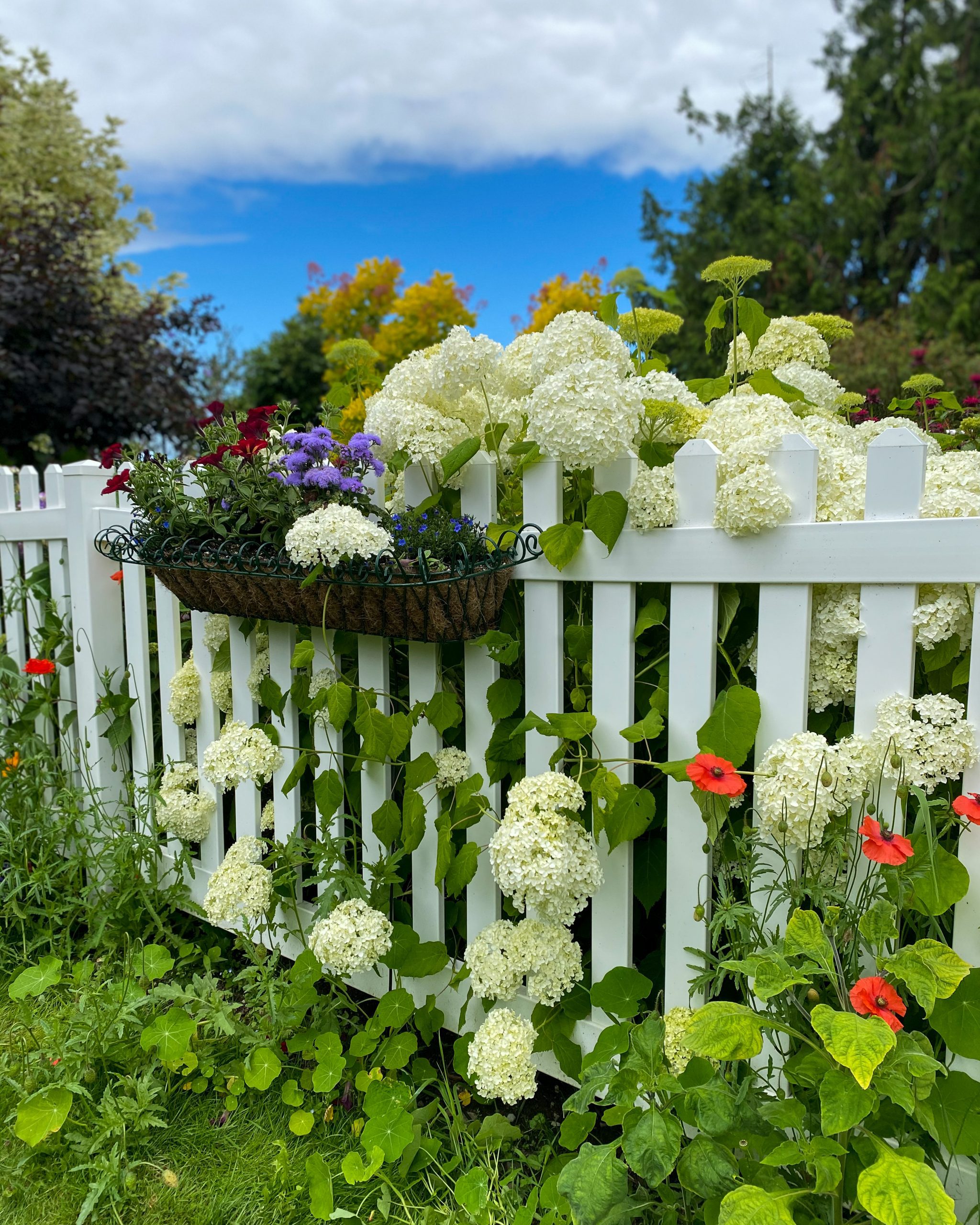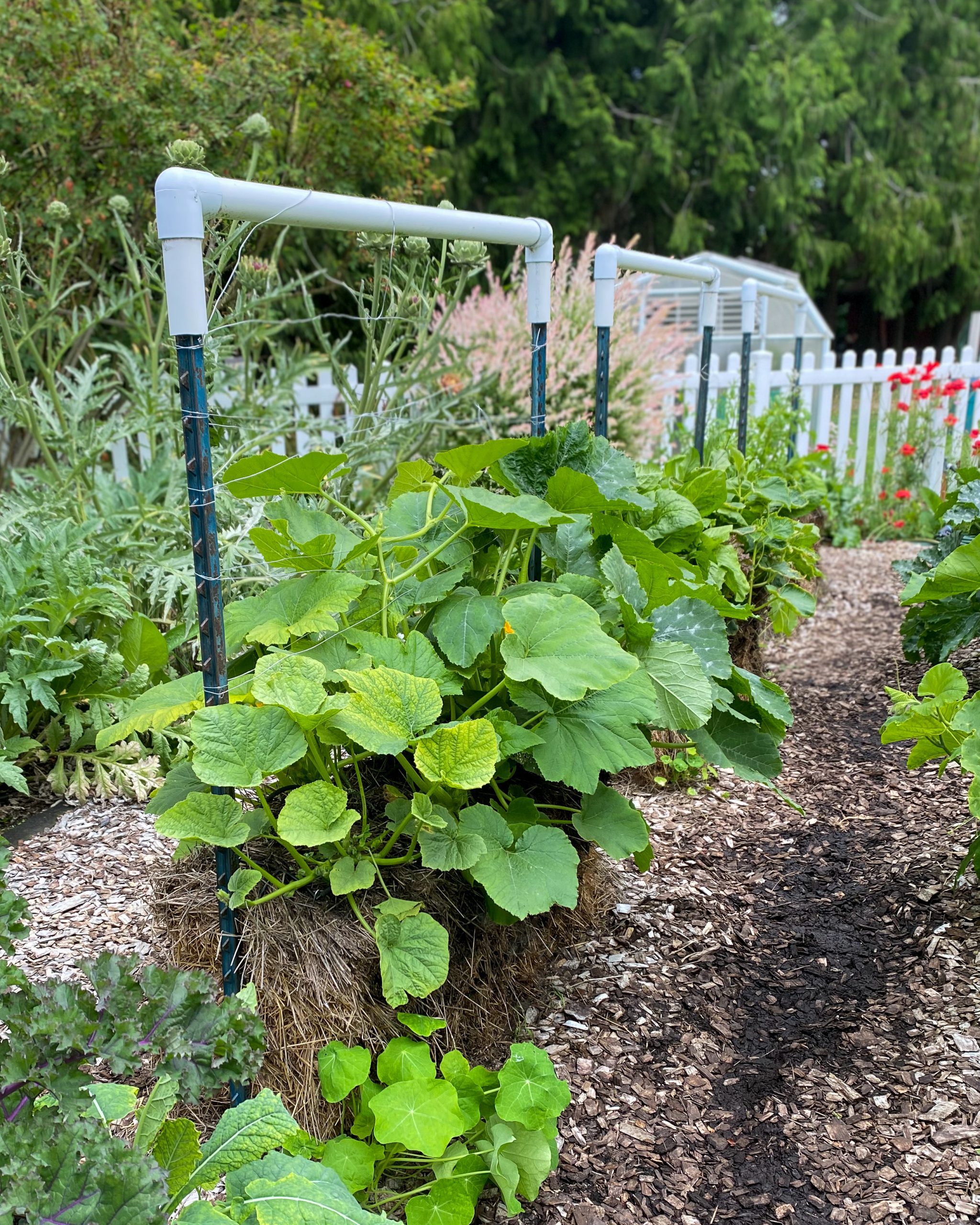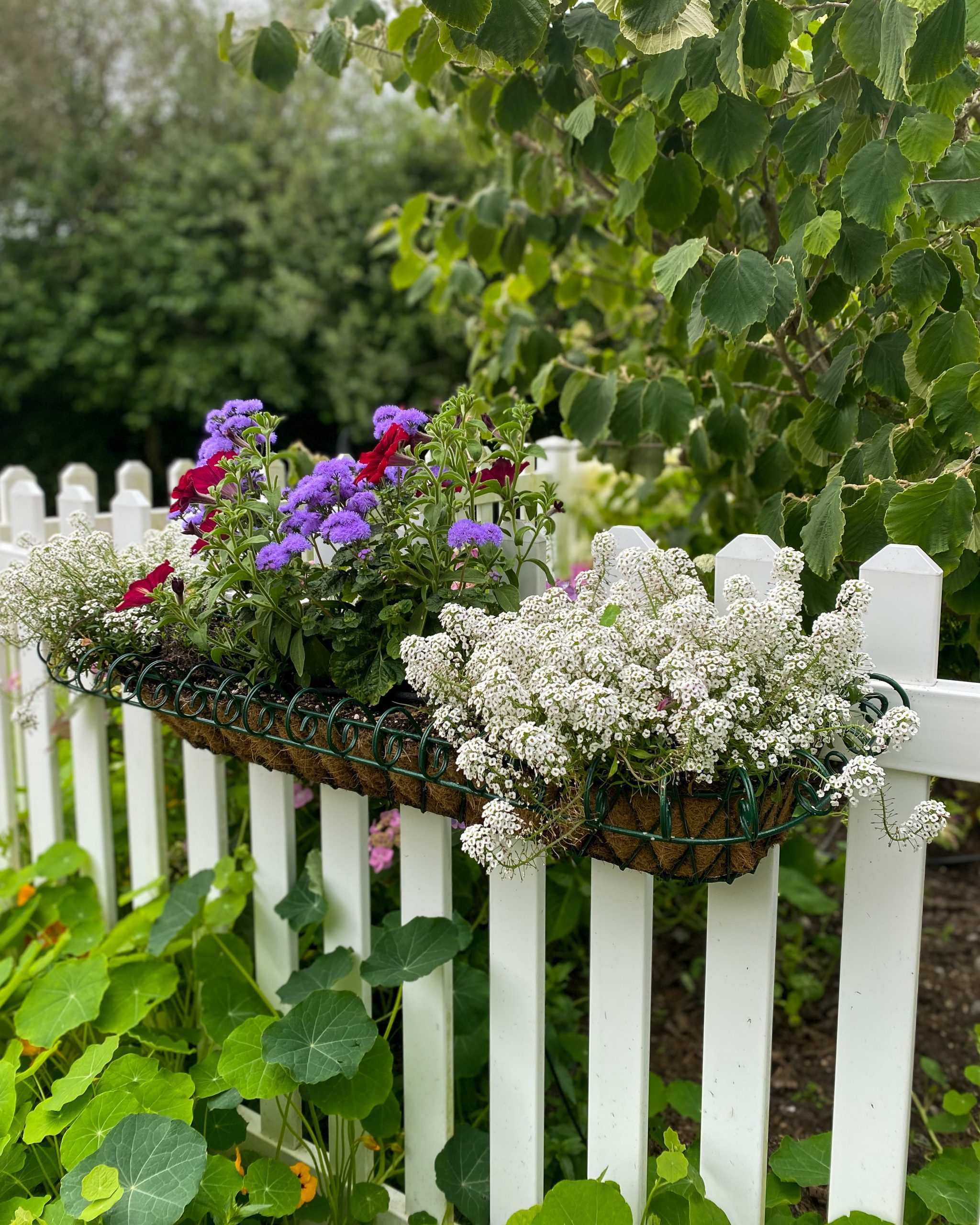 Here's a few more photos of the flowers in the farms vegetable and flower garden.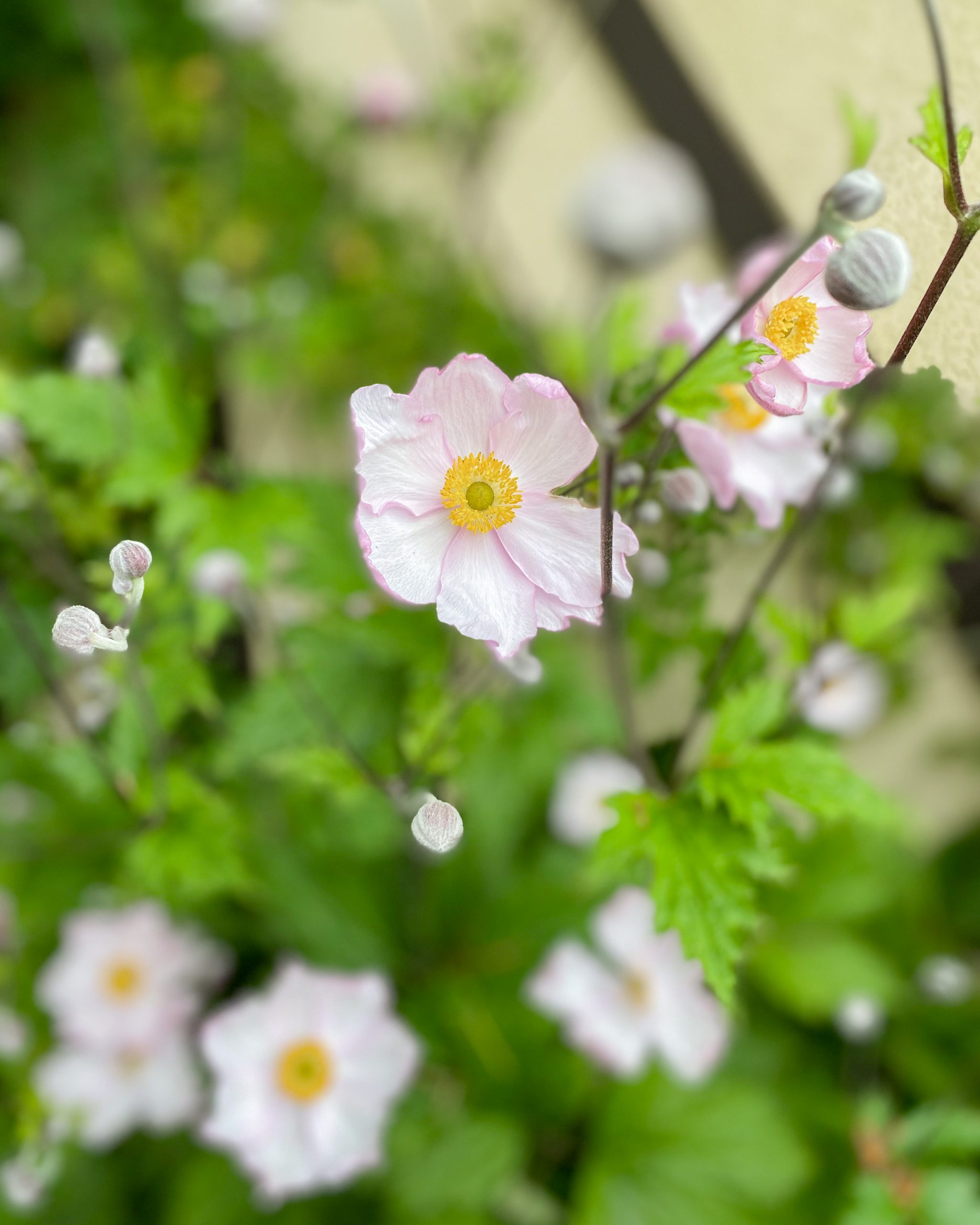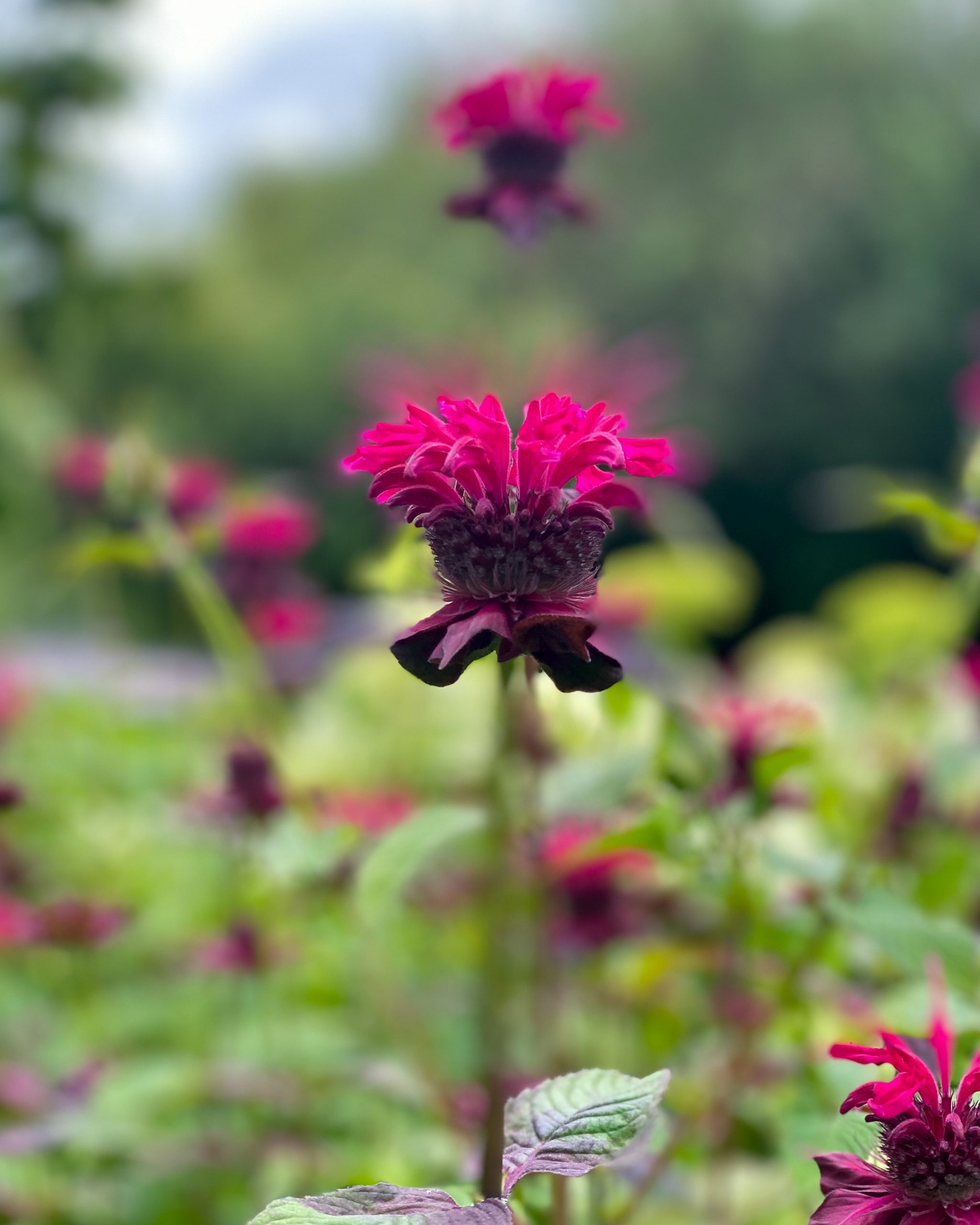 Other Things to do in Sequim and the Olympic Peninsula.
Check out John Wayne Marina nearby. I took this photo while visiting last summer.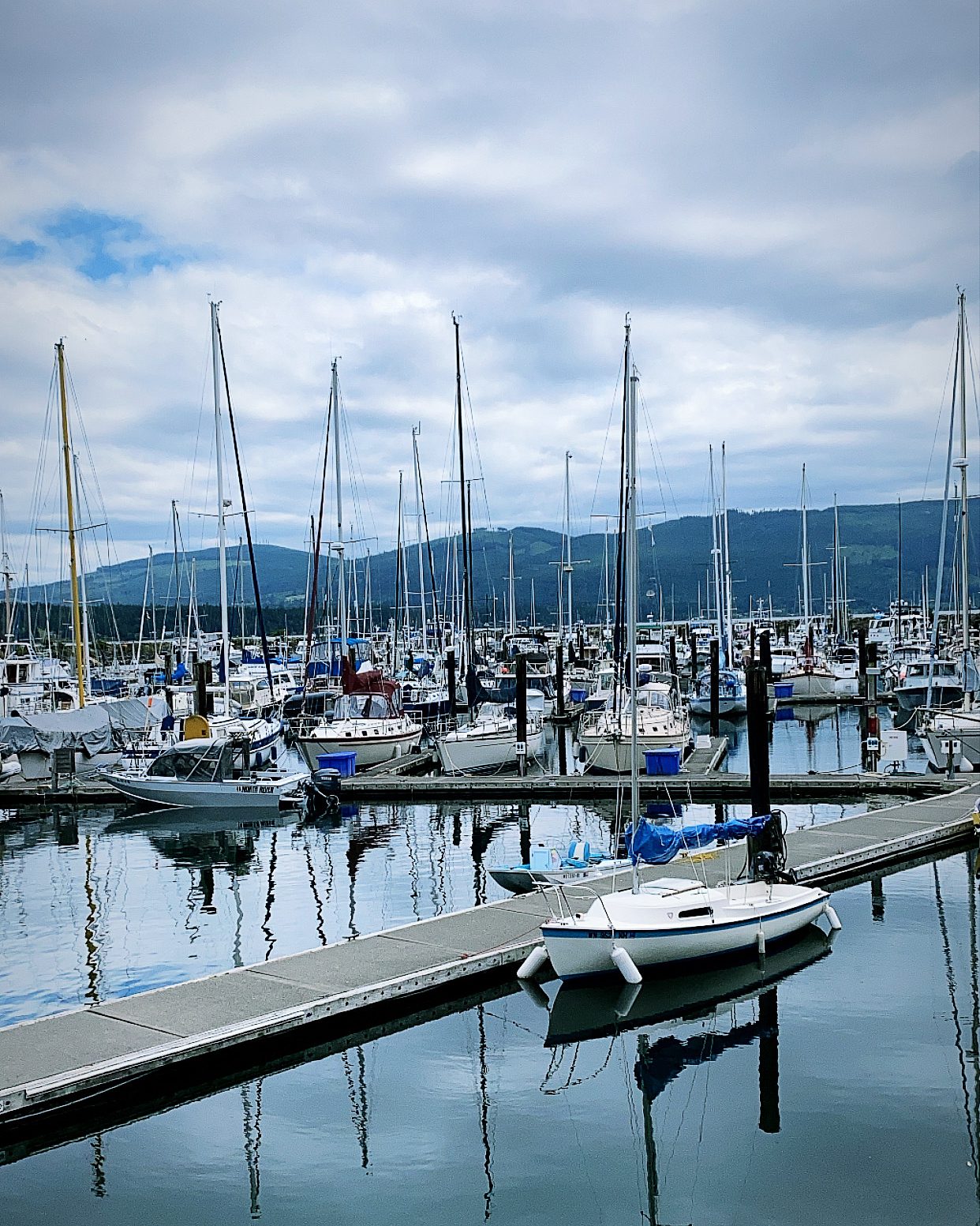 Our favorite place to eat in Sequim is called The Oak Table Cafe. They have the best pancakes I've ever had that are made with a sourdough starter. Everything is delicious though!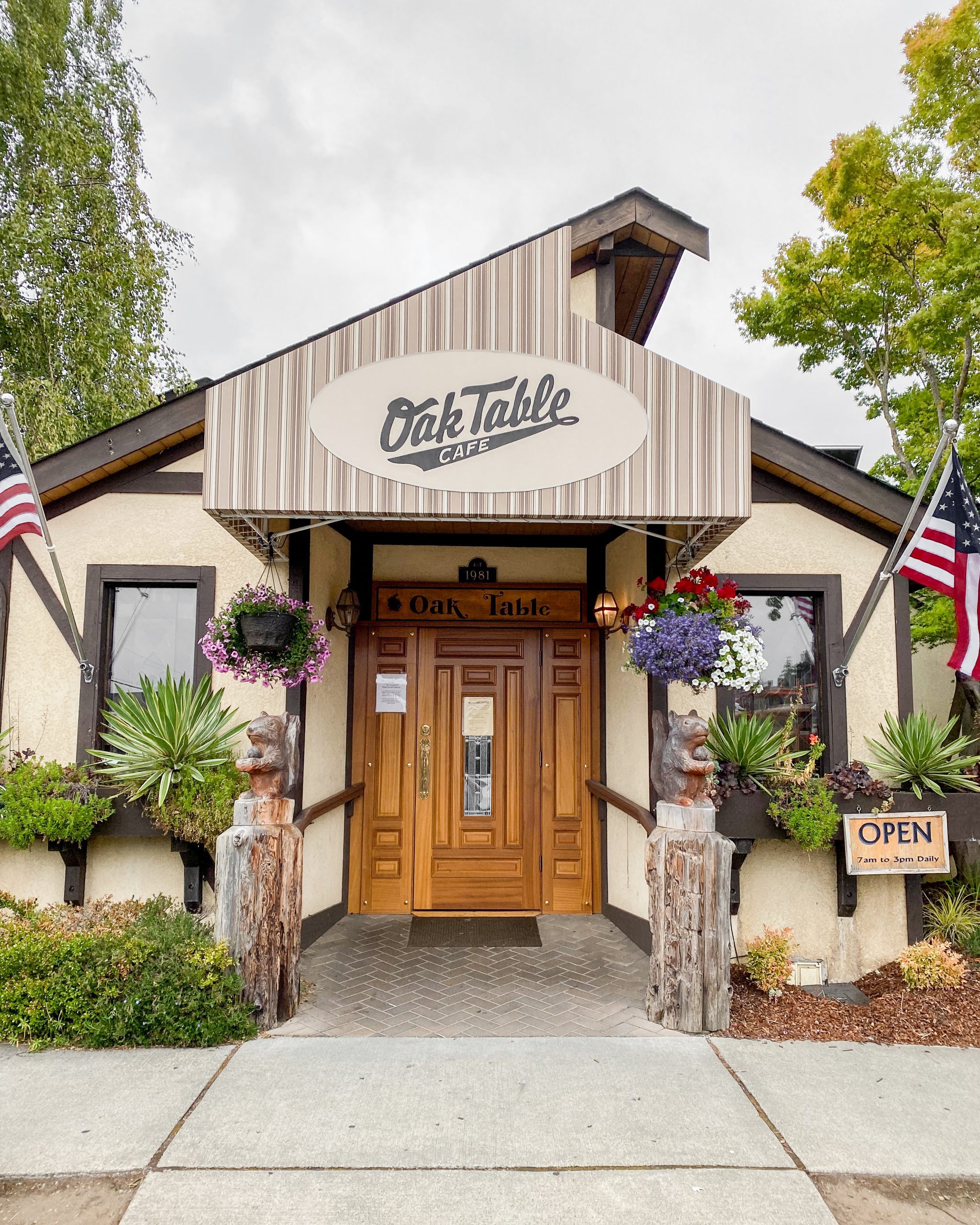 Sequim also has a farmers and artisans market on Saturdays, May thru October from 9am to 3 pm and located at the City Hall Plaza. The downtown area is charming with a lot of cute shops and some great places to eat.
Sequim Farmers and Artisans Market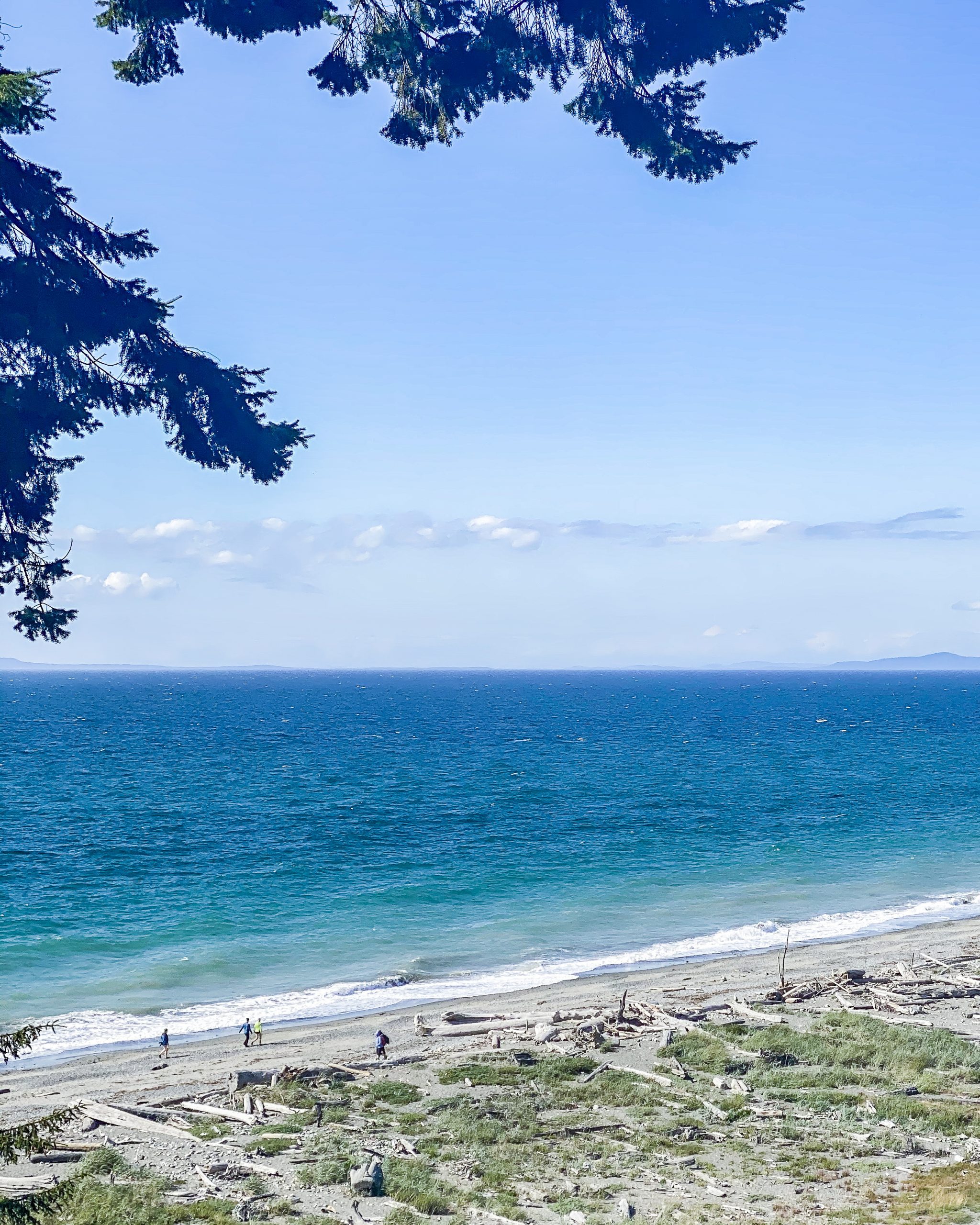 This is the Dungeness Spit and is near Sequim and the views of the Straight of Juan De Fuca are incredible. This is a state park and you can hike down to the ocean for these views. That is Canada off in the distance in the top left of the picture.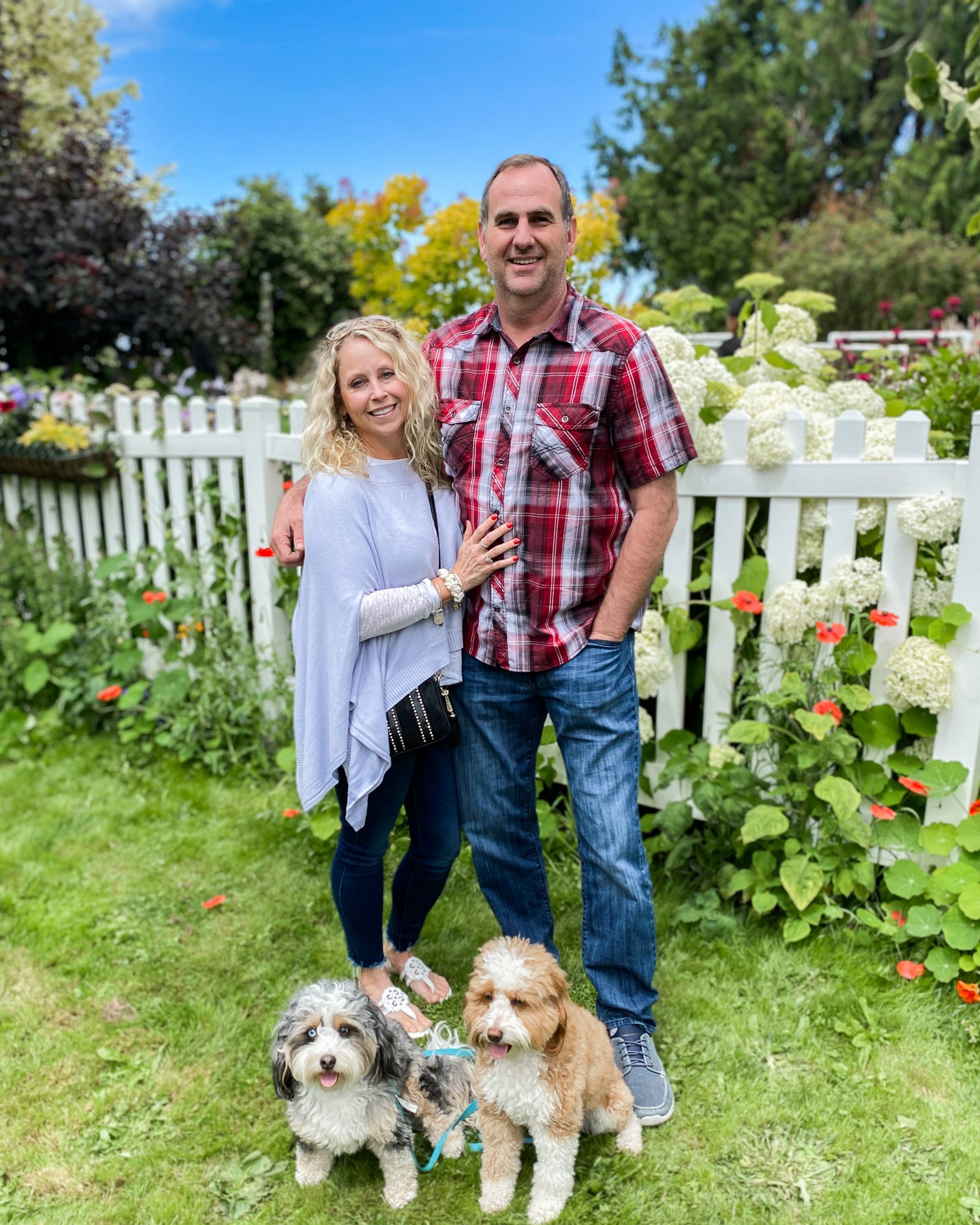 Sequim is also located in the Olympic National Forest's rain shadow and receives way less rain than the rest of western Washington. It's the cutest town and so worth the drive or a ferry ride from Seattle.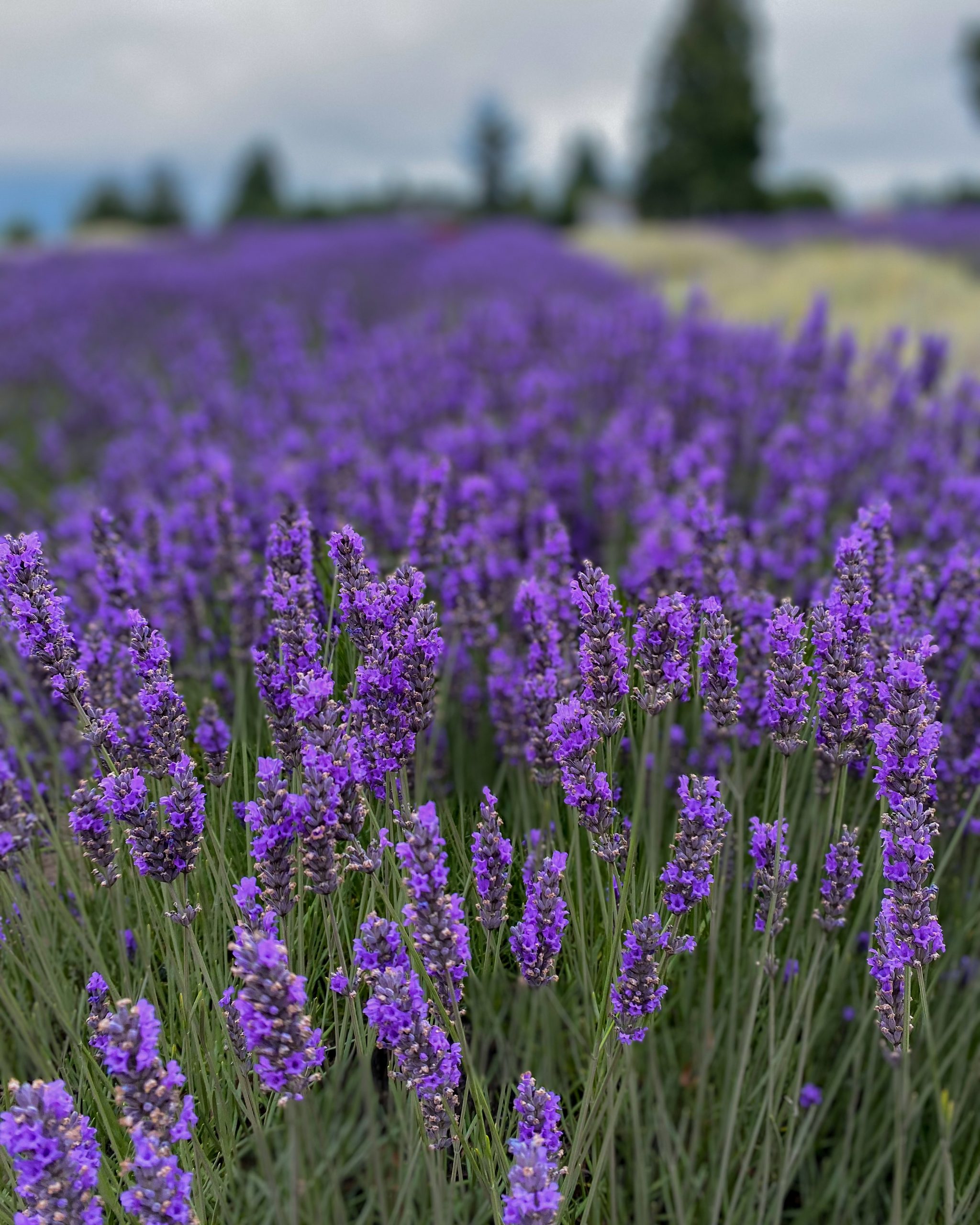 Here's a link that lists out some of the other Lavender farms in and around Sequim.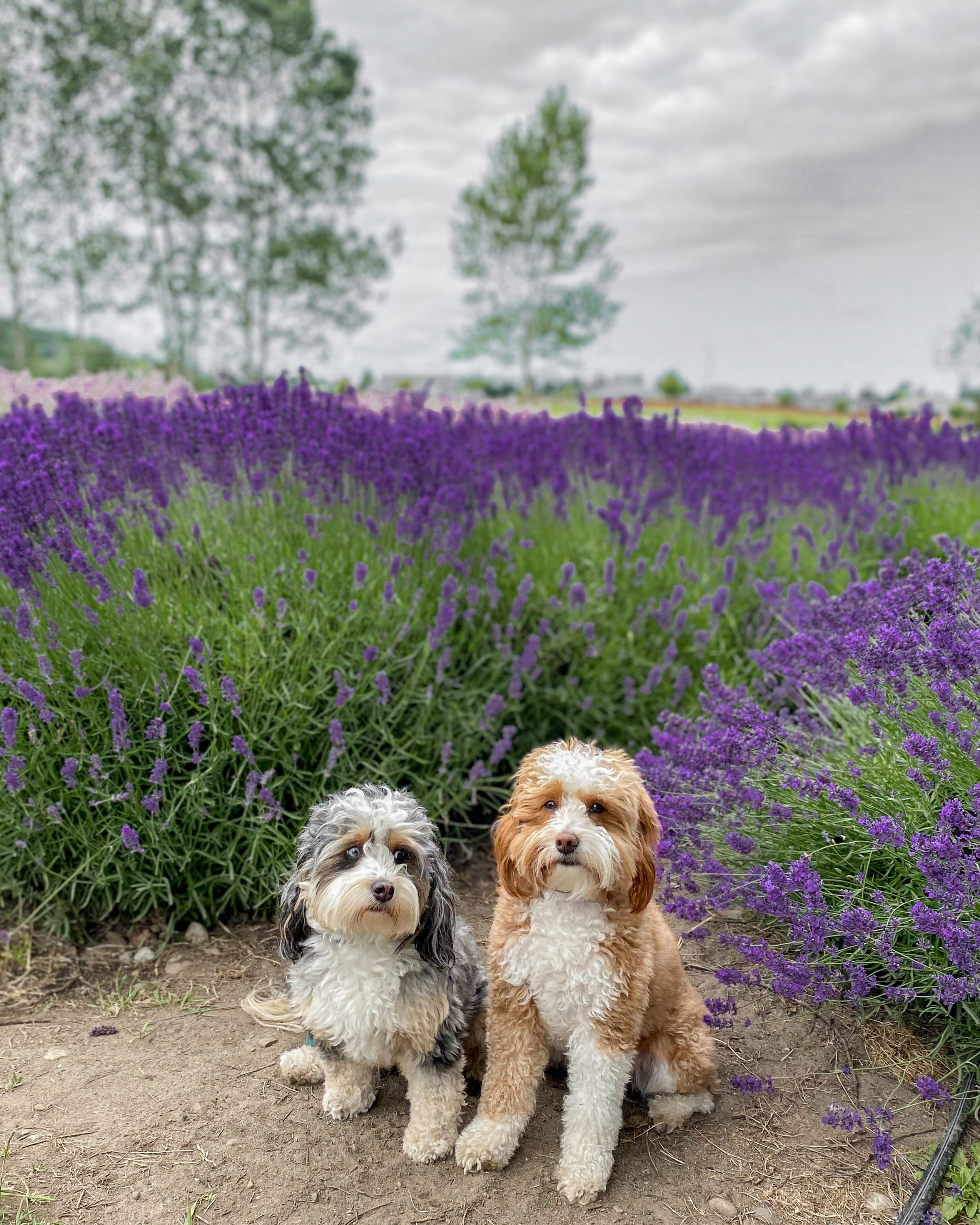 Our bernedoodles, Coco and Copper loved visiting the farm too!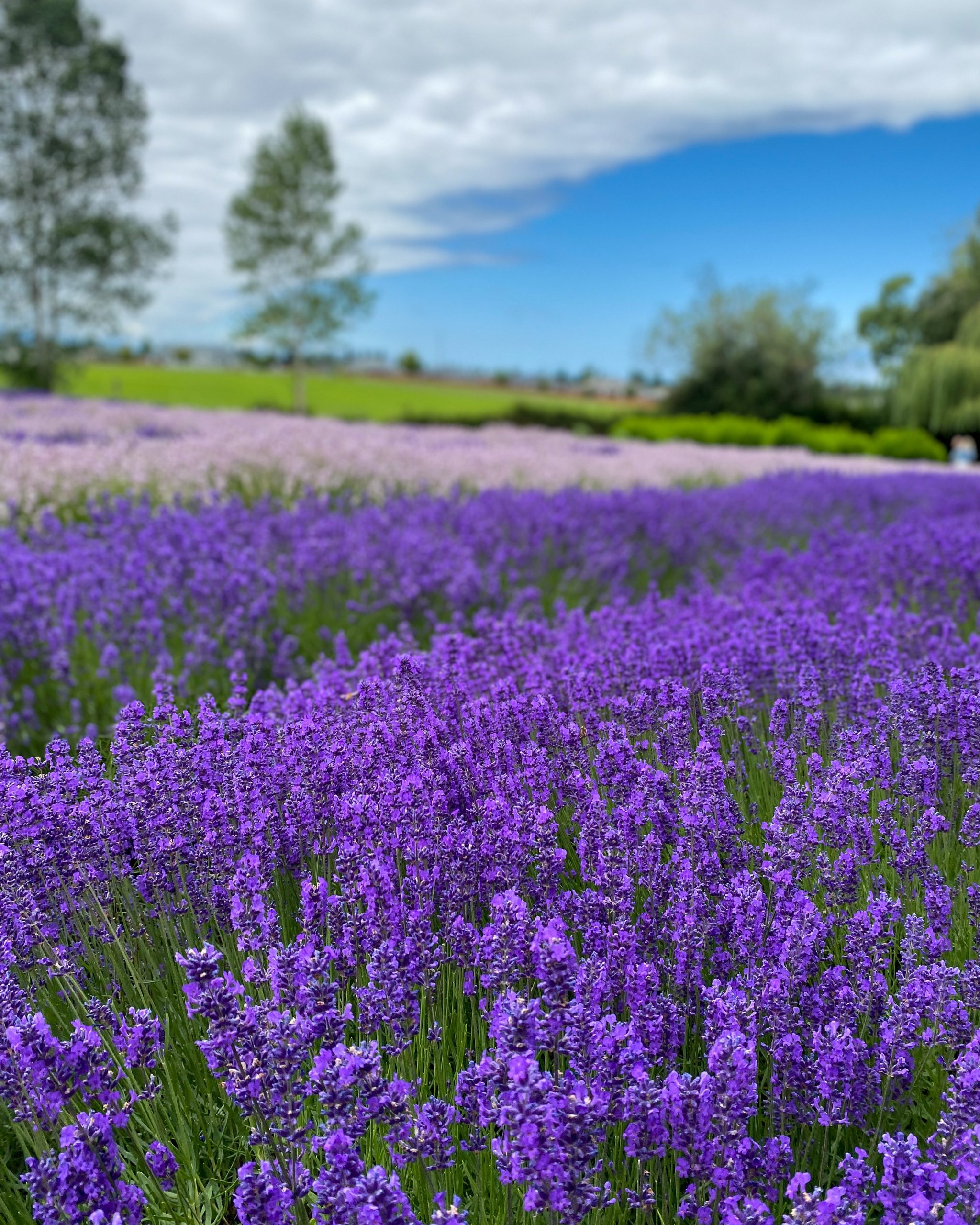 This is some of the information off the Purple Haze website:
"At Purple Haze in the summer we welcome you to wander our lavender fields, enjoy a scoop of lavender ice cream, and shop in either of our two stores-one of which is located on the farm itself and the other one which is located in downtown Sequim at 127 W Washington Street. During our "winter" months only our Downtown gift shop location remains open. However, we always welcome visitors to enjoy the farm and then if you wish to shop just stop at our store downtown and we will be happy to help you with your lavender purchases. Our store in Downtown Sequim is OPEN year round Tuesday-Friday 9-5, Saturday 10-5 and Sundays 12-4. Pets are always welcome at the farm!"
Purple Haze Farm Vacation Rental
Purple Haze Lavender also has a vacation rental on the farm. You can click the link here for more details. Farm House Vacation Rental. The Farm House has 3 bedrooms and sleeps up to 6 guests. Take in the farm from the hot tub or porch swing, and relax into your own personal lavender farm setting.
I hope you enjoyed seeing the beauty of the Pacific Northwest, Sequim and the Olympic Peninsula and Purple Haze Lavender Farm. Thanks so much for stopping by!
xoxo,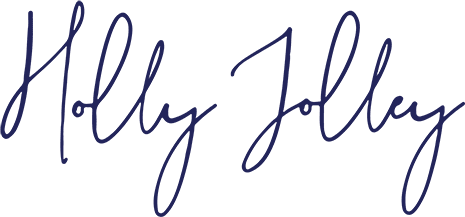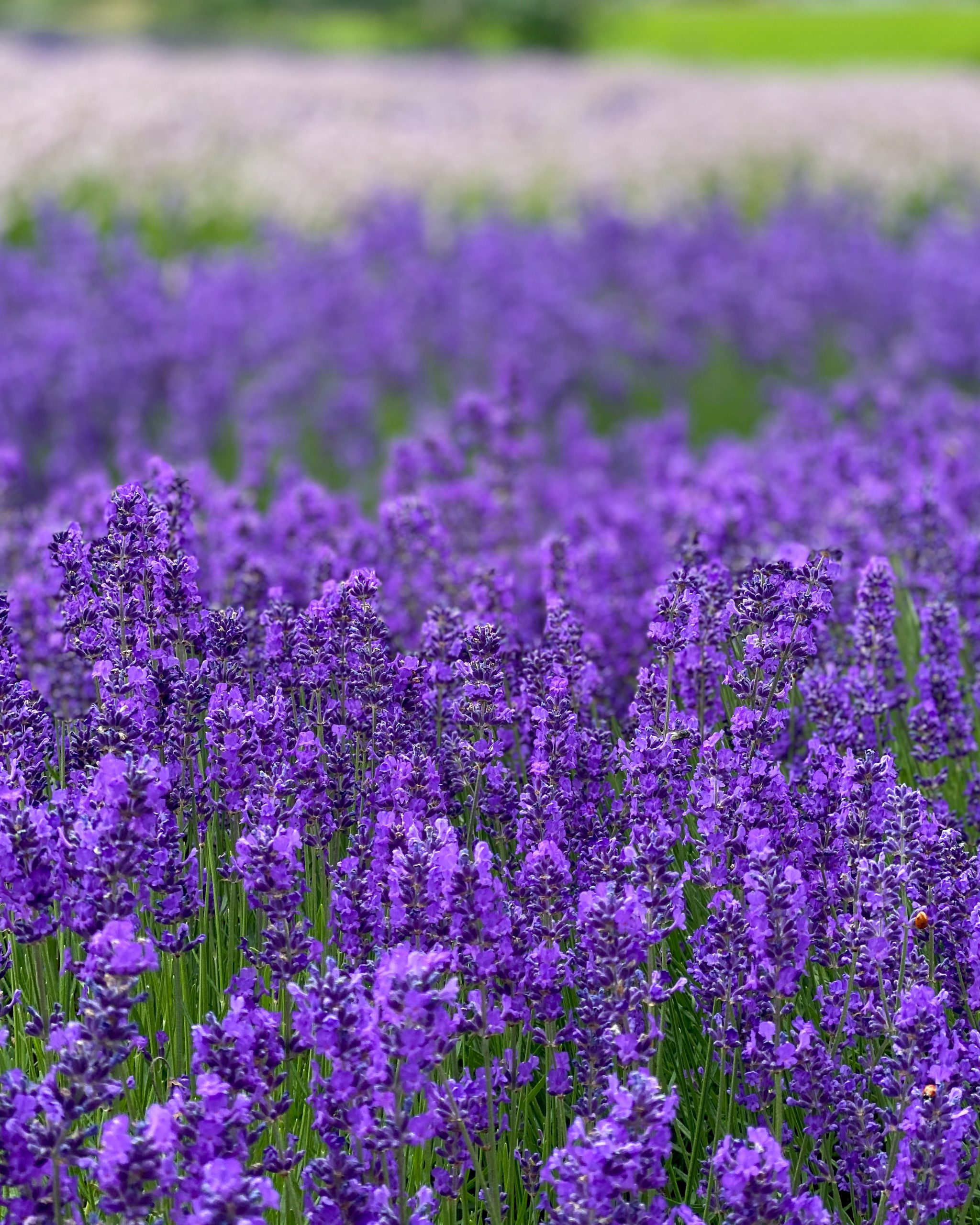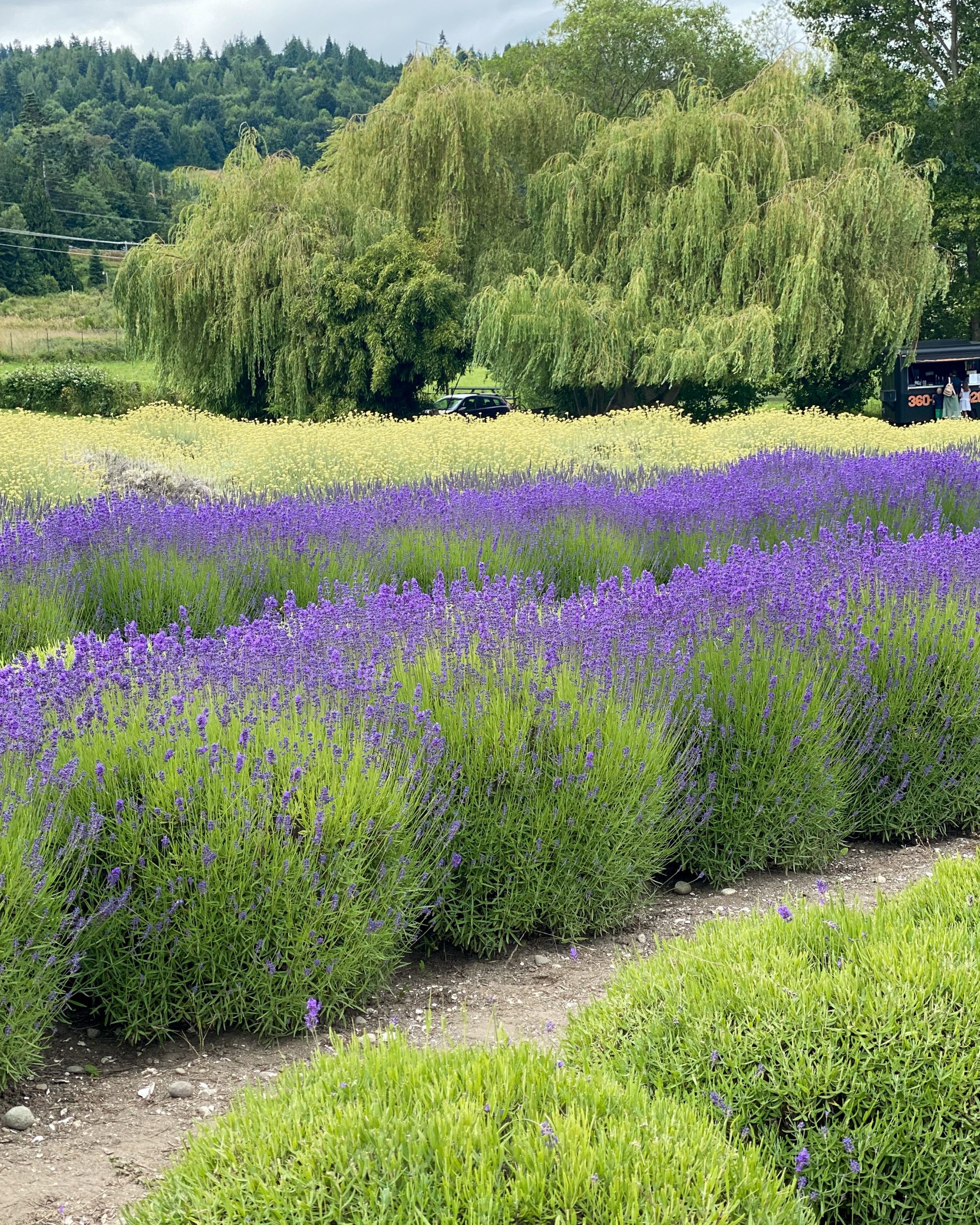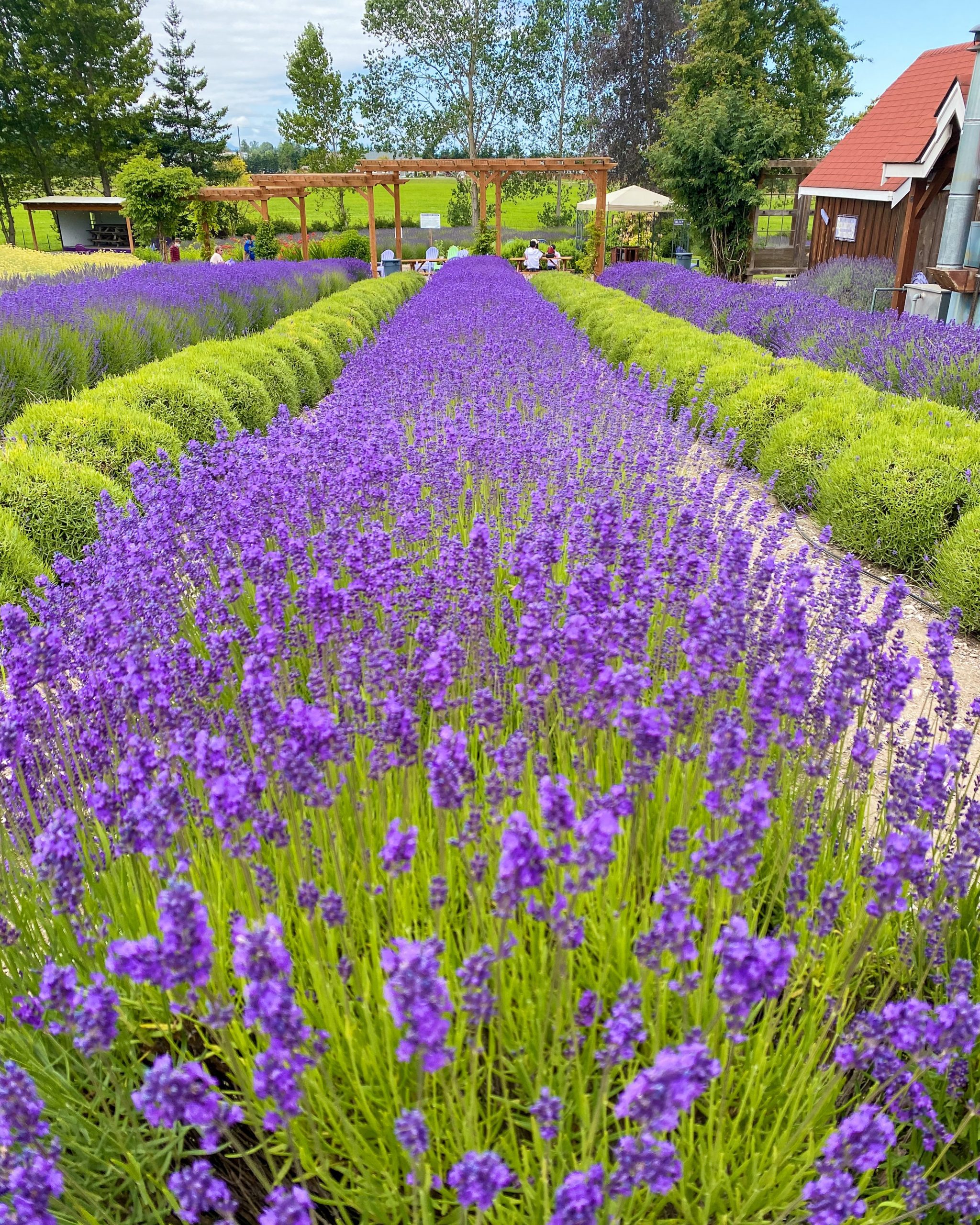 PIN THIS FOR LATER: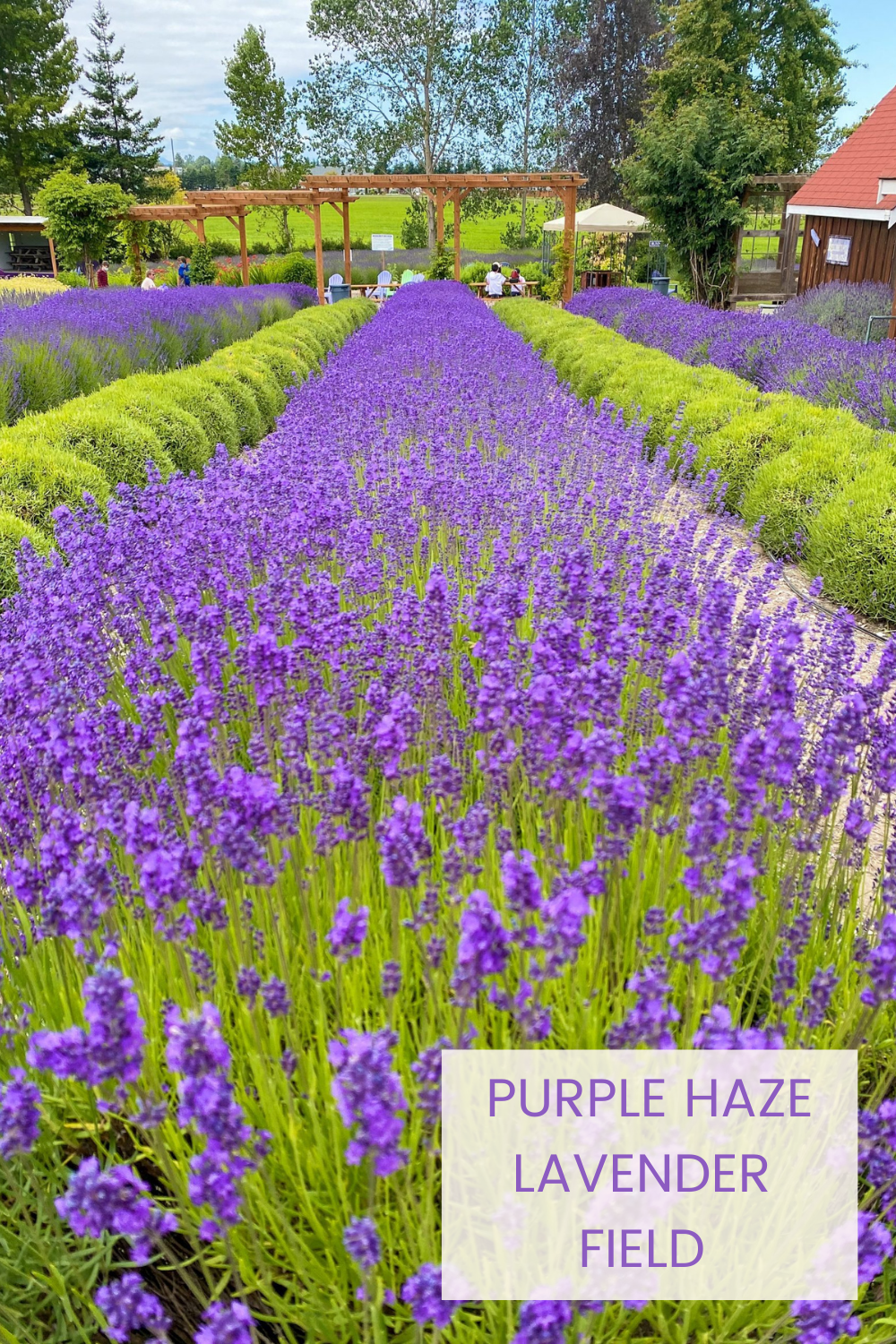 ORGANIC LAVENDER FARM