Summertime Backyard Home Tour
I've been wanting to add some new outdoor furniture to our backyard spaces and I finally found some that check all the boxes. We are really enjoying this beautiful furniture from RST Brands and I'm excited to share this Summer Backyard Home Tour in our Highland home.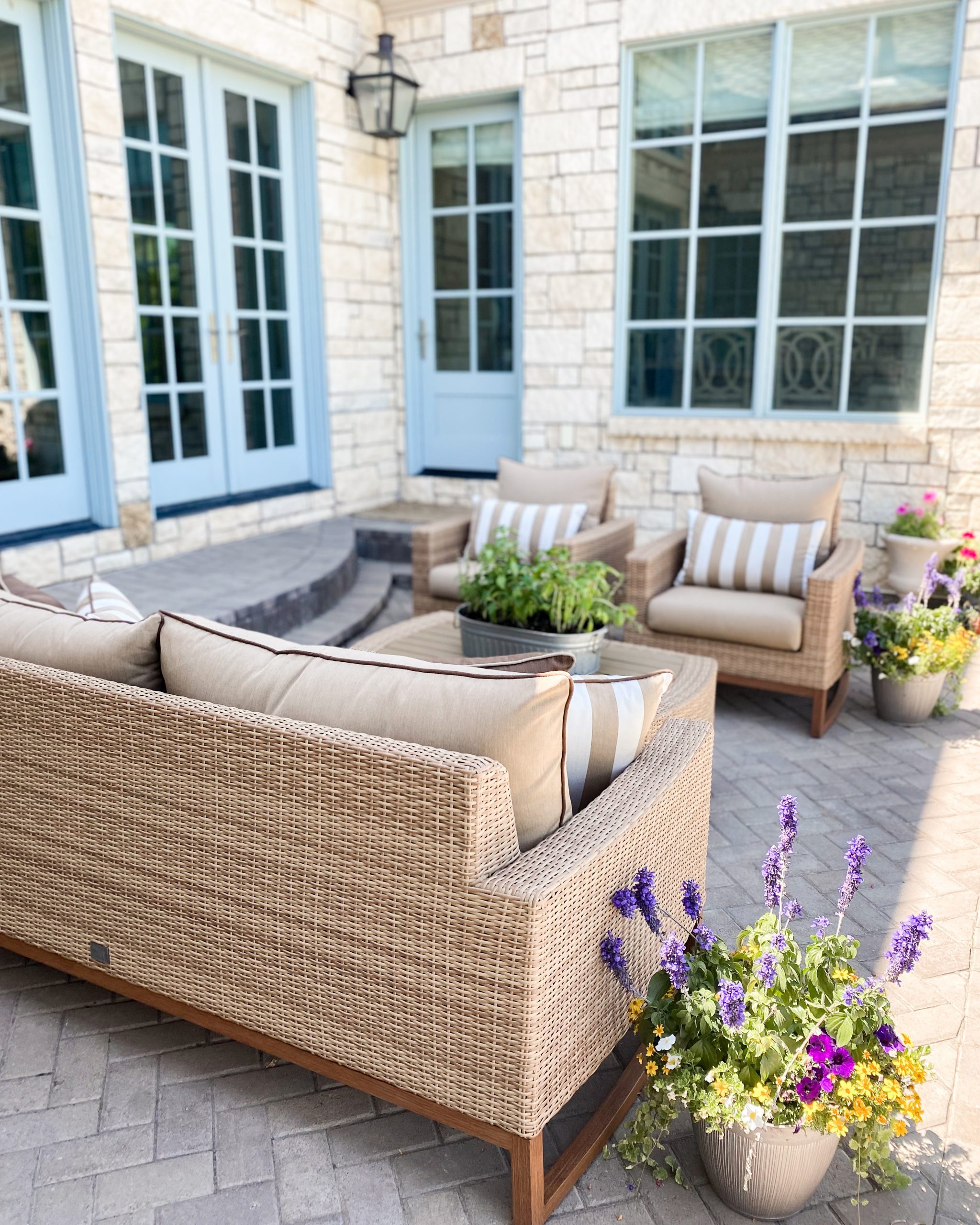 It took me awhile to find some furniture that matched the exterior of our home that complimented the house and patio areas. The furniture is from RST Brands and this collection is called the Mili – Four Piece Seating Set. The cushion color is Maxim Beige.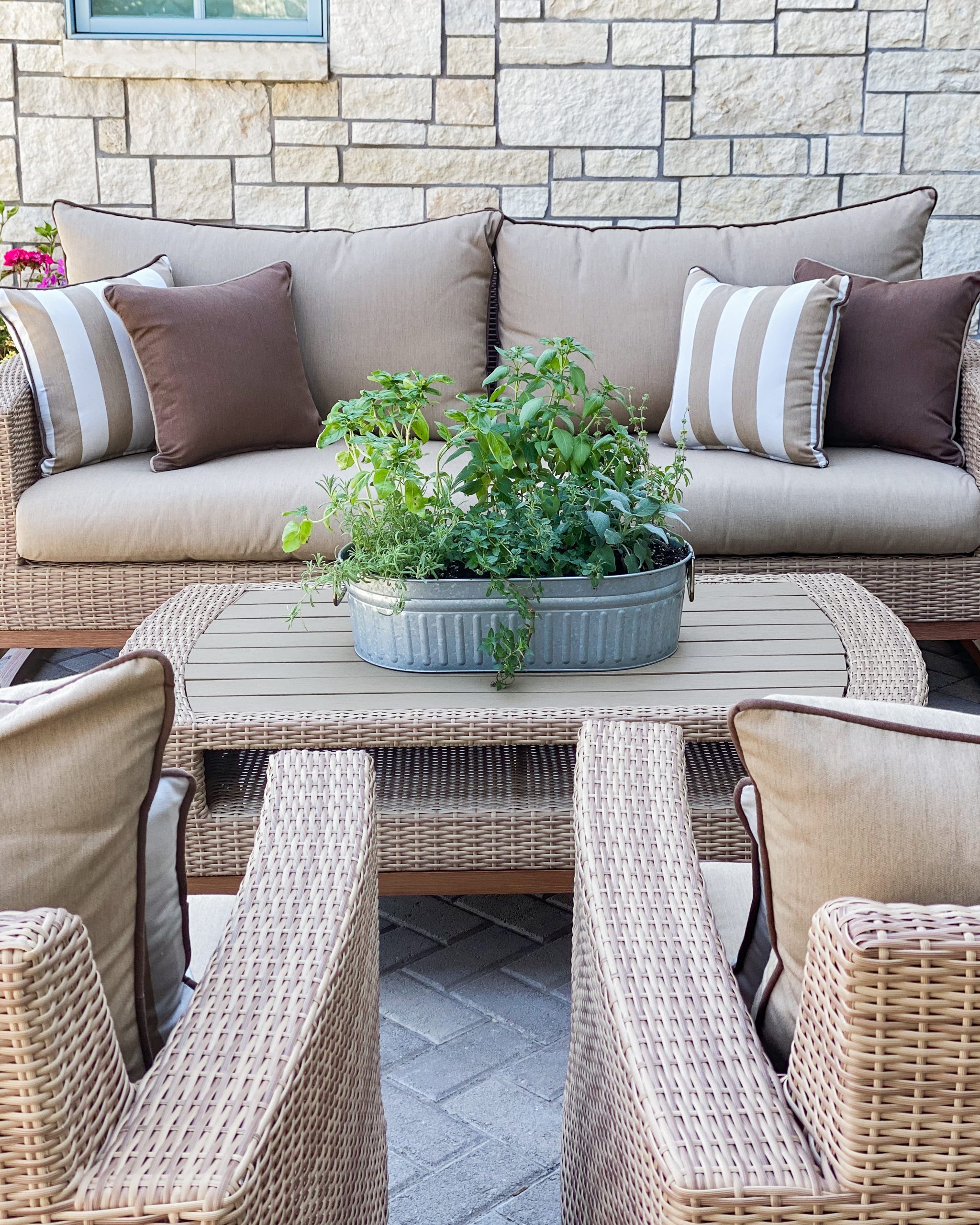 Why I love RST Brands
One of the biggest challenges we faced in finding outdoor furniture for our patio and fire pit areas of our backyard was durability and style. We get really high winds at times and it can get quite dusty outside. I've been so happy with this outdoor furniture from RST Brands and here's why!
*Amazing Quality and Construction
*Deep Seating
*Removable and Washable Cushion Covers
*Weather Resistant Materials
*Fade Resistant
*Stain Resistant
*Kid + Pet Friendly
*Indoor and Outdoor Use
*Free Shipping
If you'd like to source this patio furniture from RST Brands, here's the link to mine.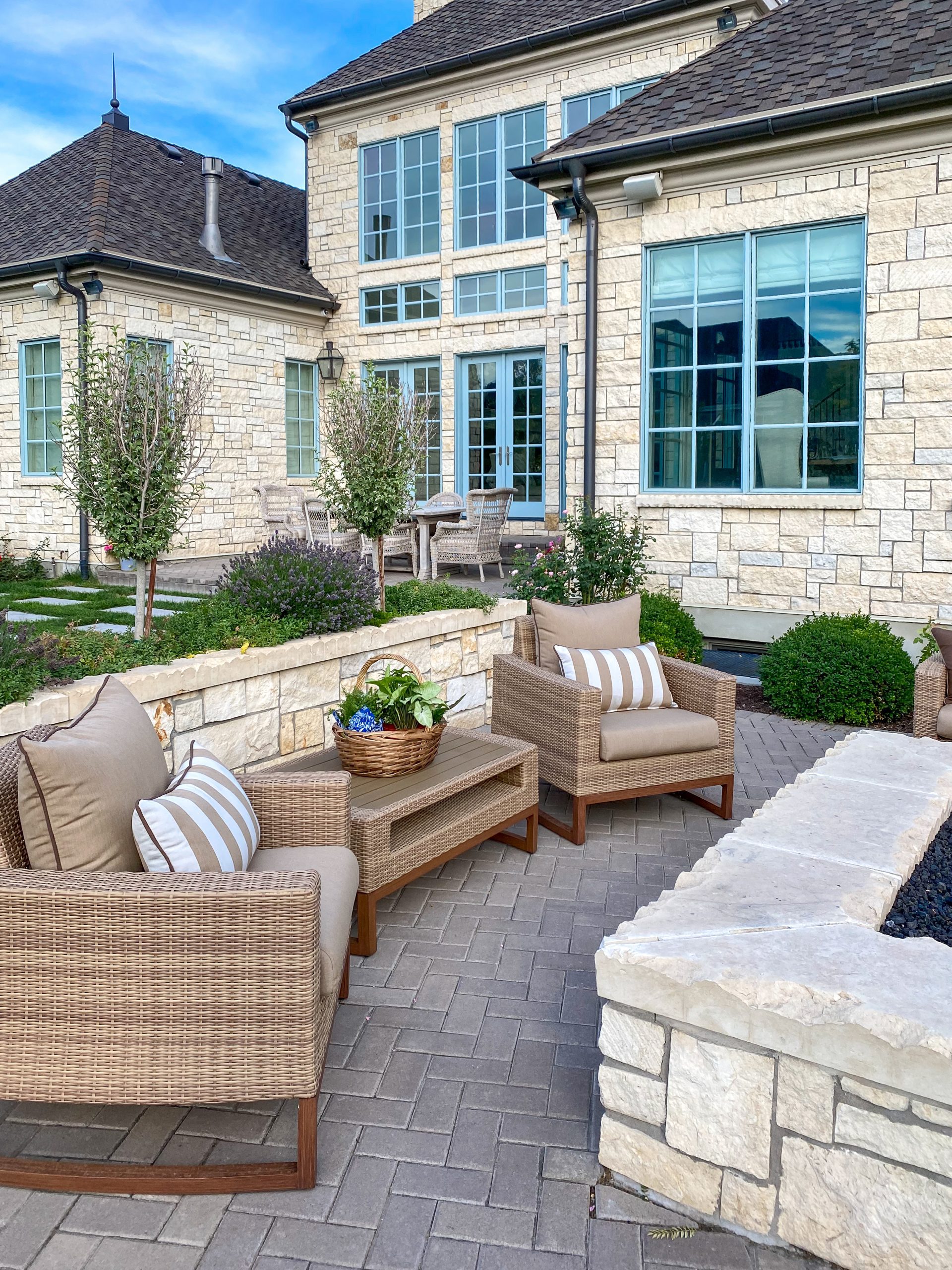 Styling the Backyard Patios
We have two separate spaces in our backyard. The fire pit area and the back porch area which is right off the back of the house. I styled the furniture in both spaces to see which one I liked more and as nice as it looked on the upper porch patio area, I decided to leave it down by the fire pit. Our outdoor dining table and chairs work best up closer to the house. I'll share both spaces below and you can decide which one you like best.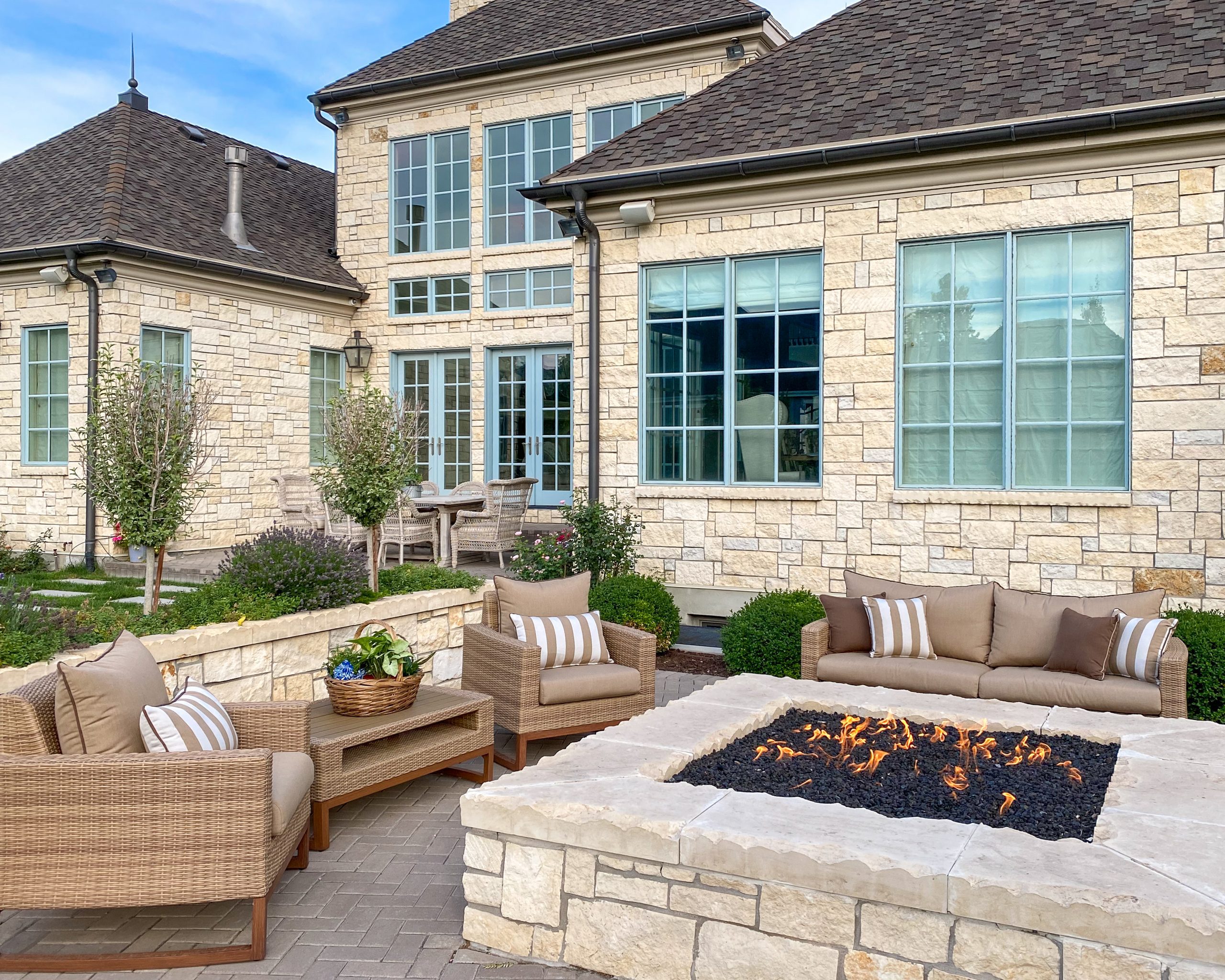 Above is the fire pit area with the new furniture. You can see the table and chairs on the upper back porch.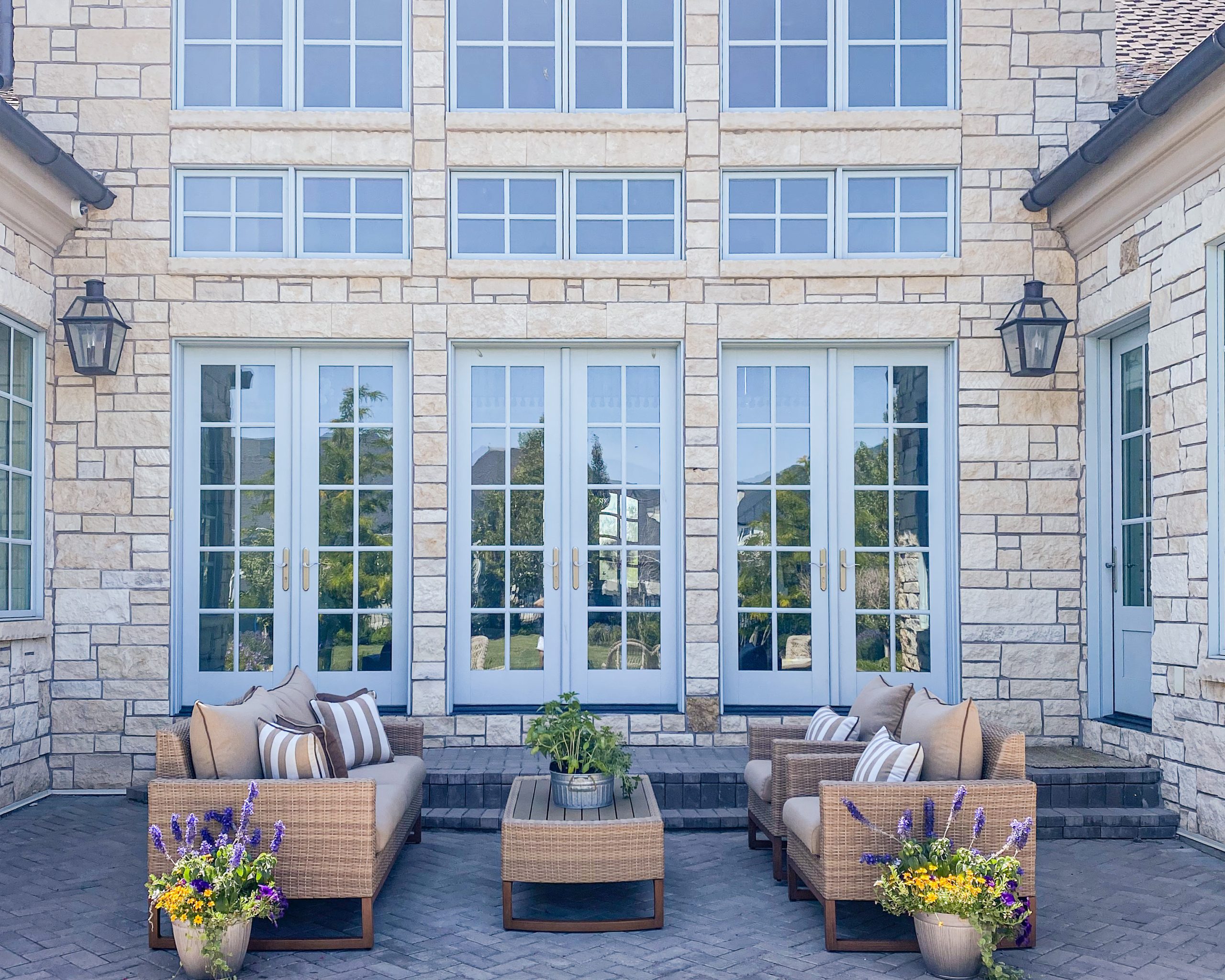 This is the upper back porch space that I styled first. As much as I love it up here, my outdoor dining table and chairs needed a place to go but, I sure love how beautiful this outdoor patio furniture is. It's beautiful wherever it goes!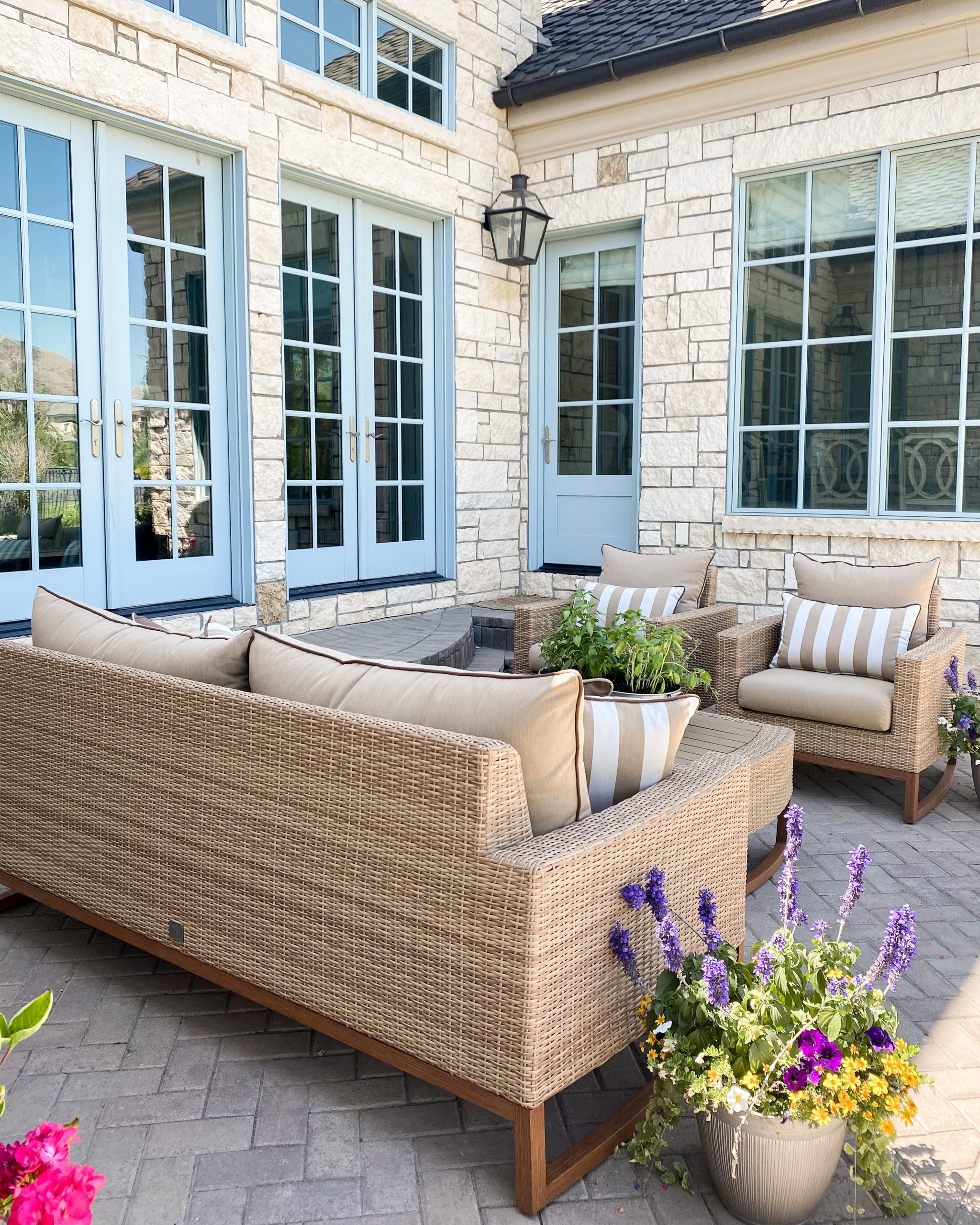 Add Flowers to Your Outdoor Spaces
One of my favorite ways to add beauty to my outdoor decor spaces is to add flowers. I love flowers and gardening and I usually buy my own flowers and plant my flower pots in late spring. This an easy and affordable way to add color and beauty to your back porch and patio. You can also buy flower pots or containers at your local home or grocery stores that are already planted.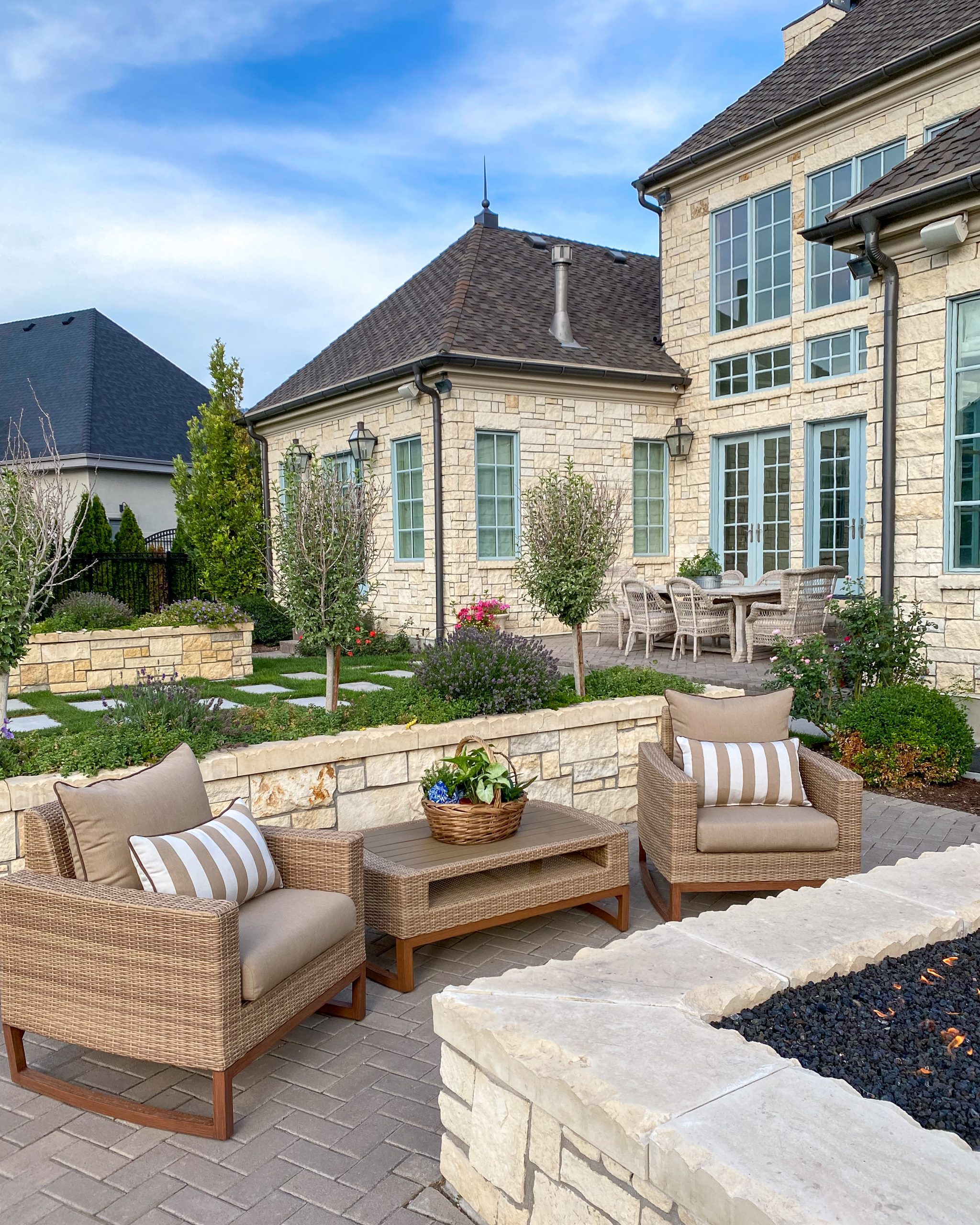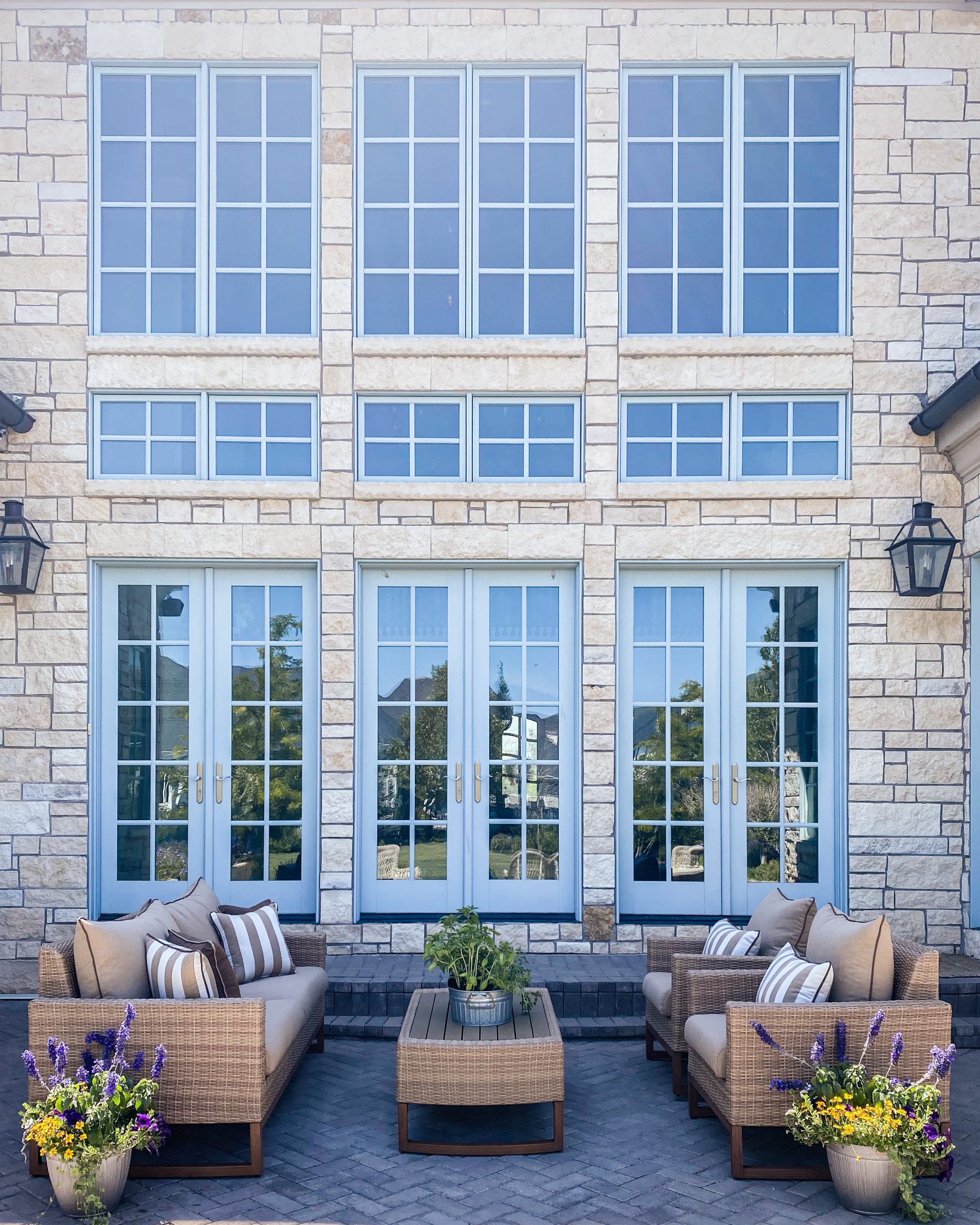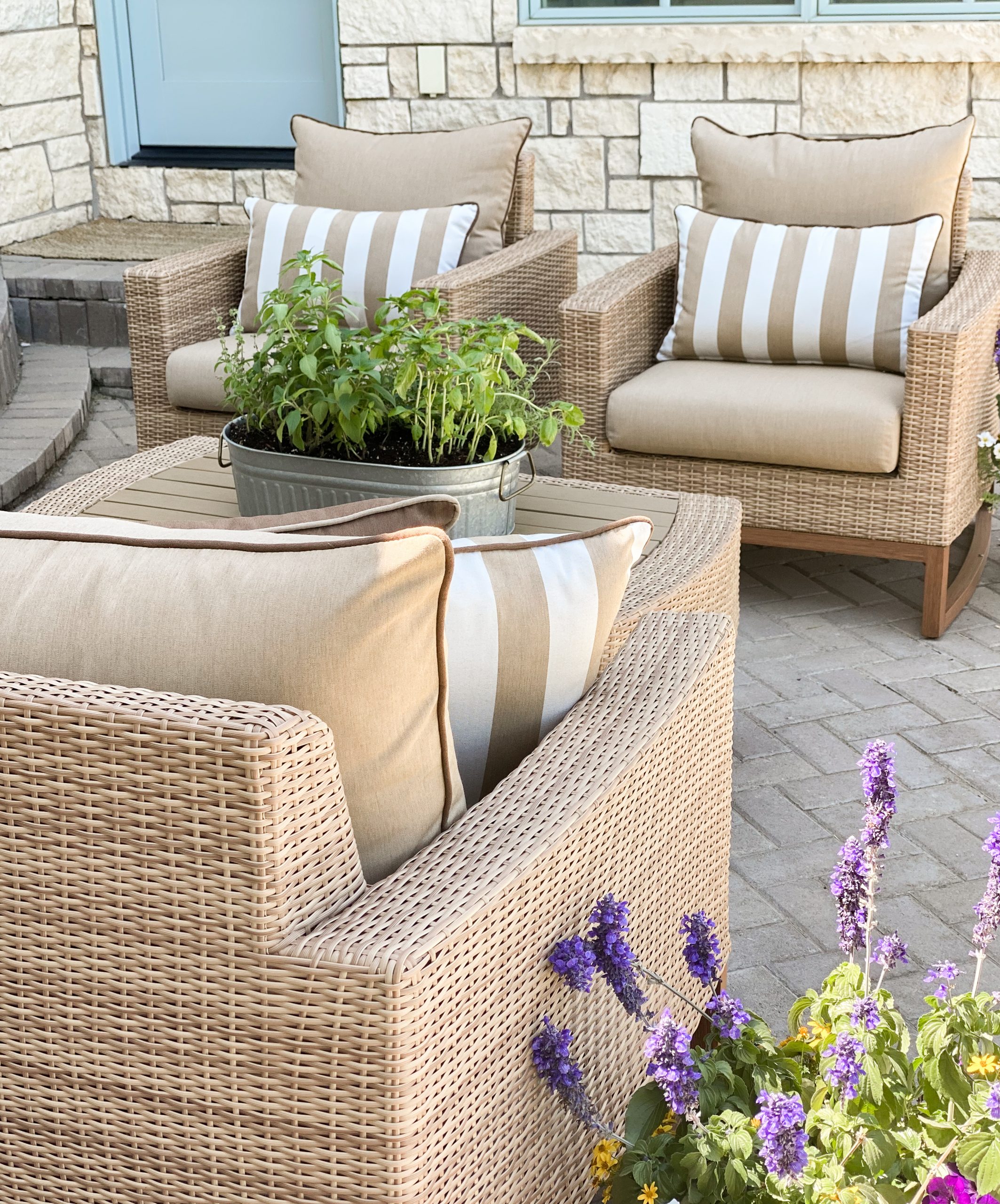 I created my own herb garden in galvinized metal container and it also doubles as a living centerpiece for the coffee table. When I'm cooking and need some fresh herbs, I just snip them from this little herb garden I planted. You can see how I made this here: DIY Herb Container Garden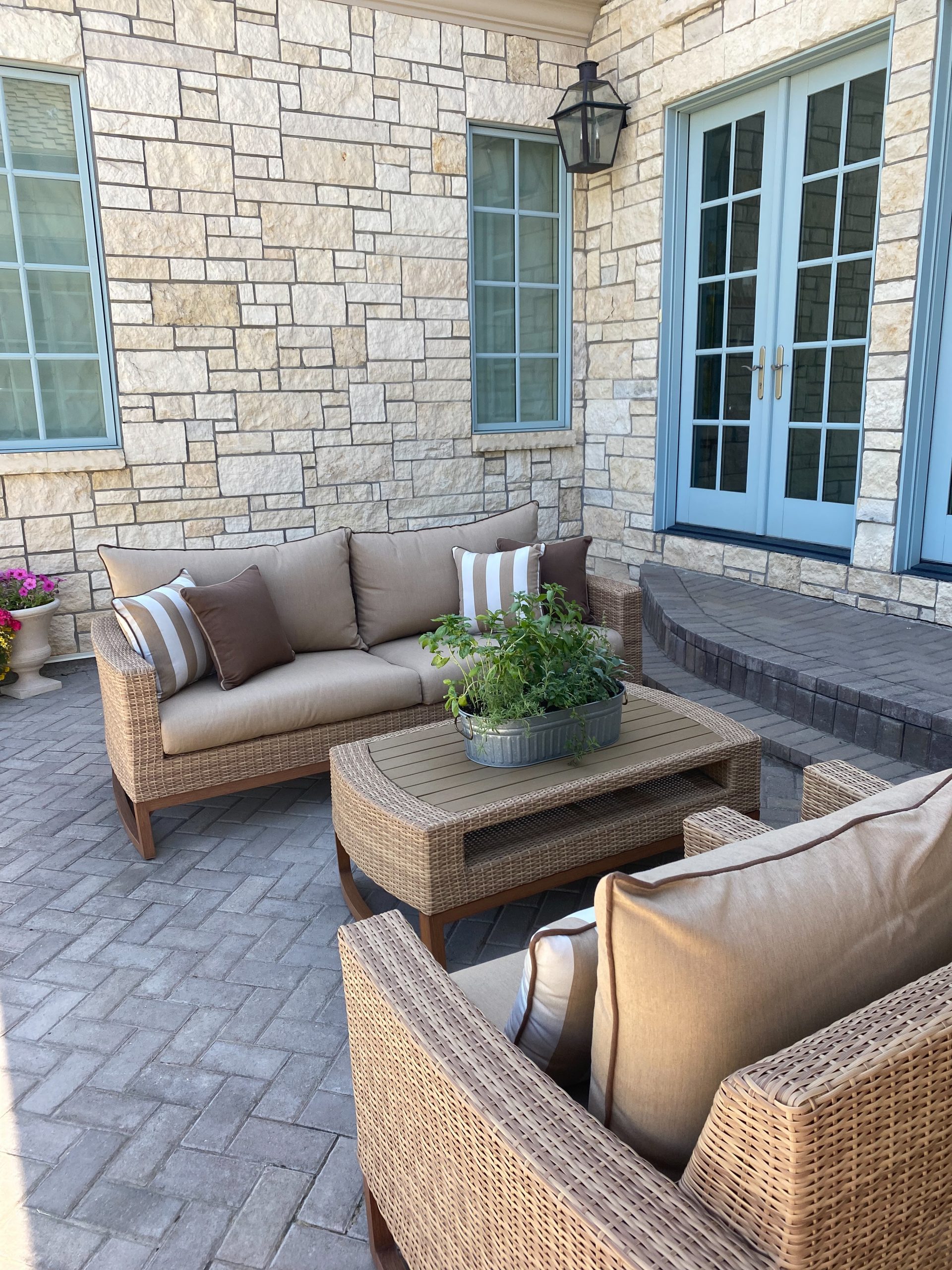 Check out this outdoor tablescape in this same space.
Sage Green Transitional Tablescape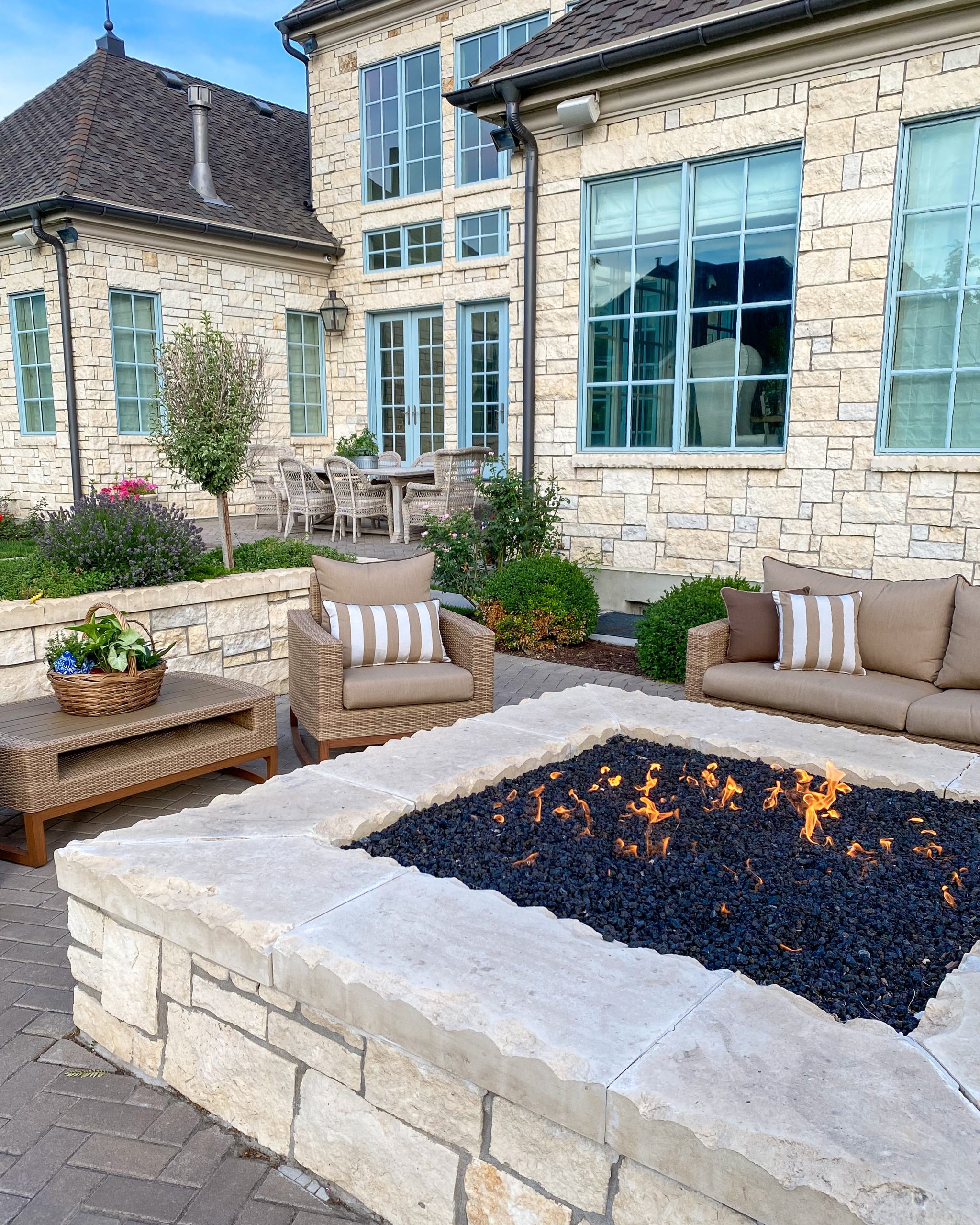 I hope you enjoyed this Summertime Backyard Home Tour of our Highland home and thanks so much for stopping by! Please subscribe to my blog so you never miss a post!
Wishing you all a happy summer!
xoxo,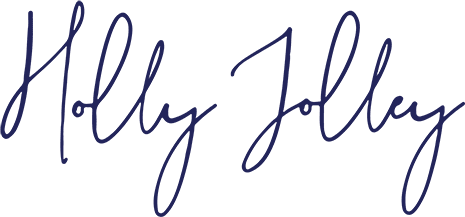 PIN THIS FOR LATER: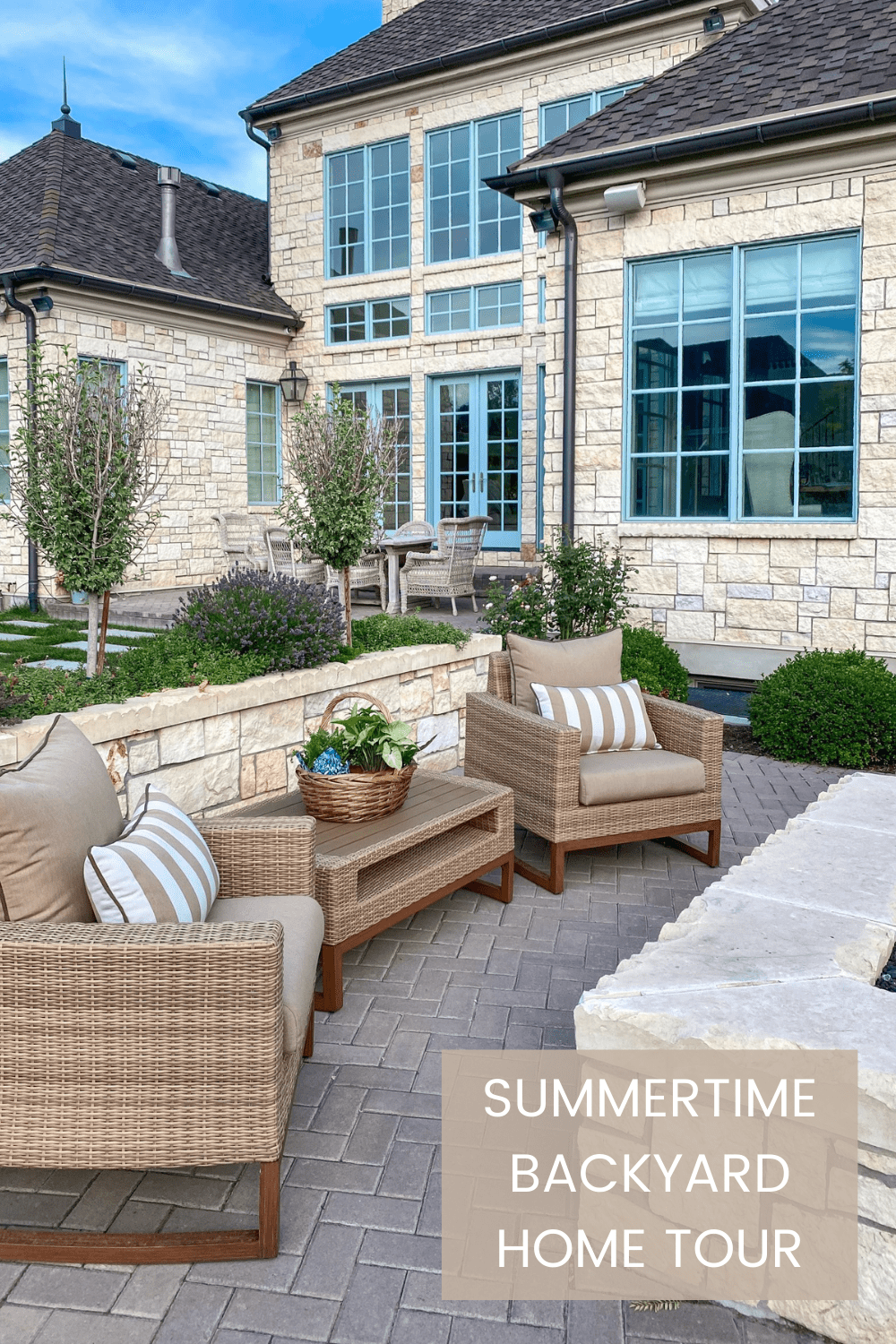 SUMMER BACKYARD HOME TOUR IN UTAH