Sundaes on Sunday Party Idea
Have you heard of Sundaes on Sunday? It's a fun way to gather your neighbors, friends, and family together on a Sunday. You've probably figured out by now that this involves ice cream! For this little "Sundaes on Sunday" gathering, I made homemade ice cream in my Cuisinart Ice Cream Maker from Walmart and homemade root beer for root beer floats! Keep scrolling to see a few Walmart Summertime Party Essentials you'll need for entertaining.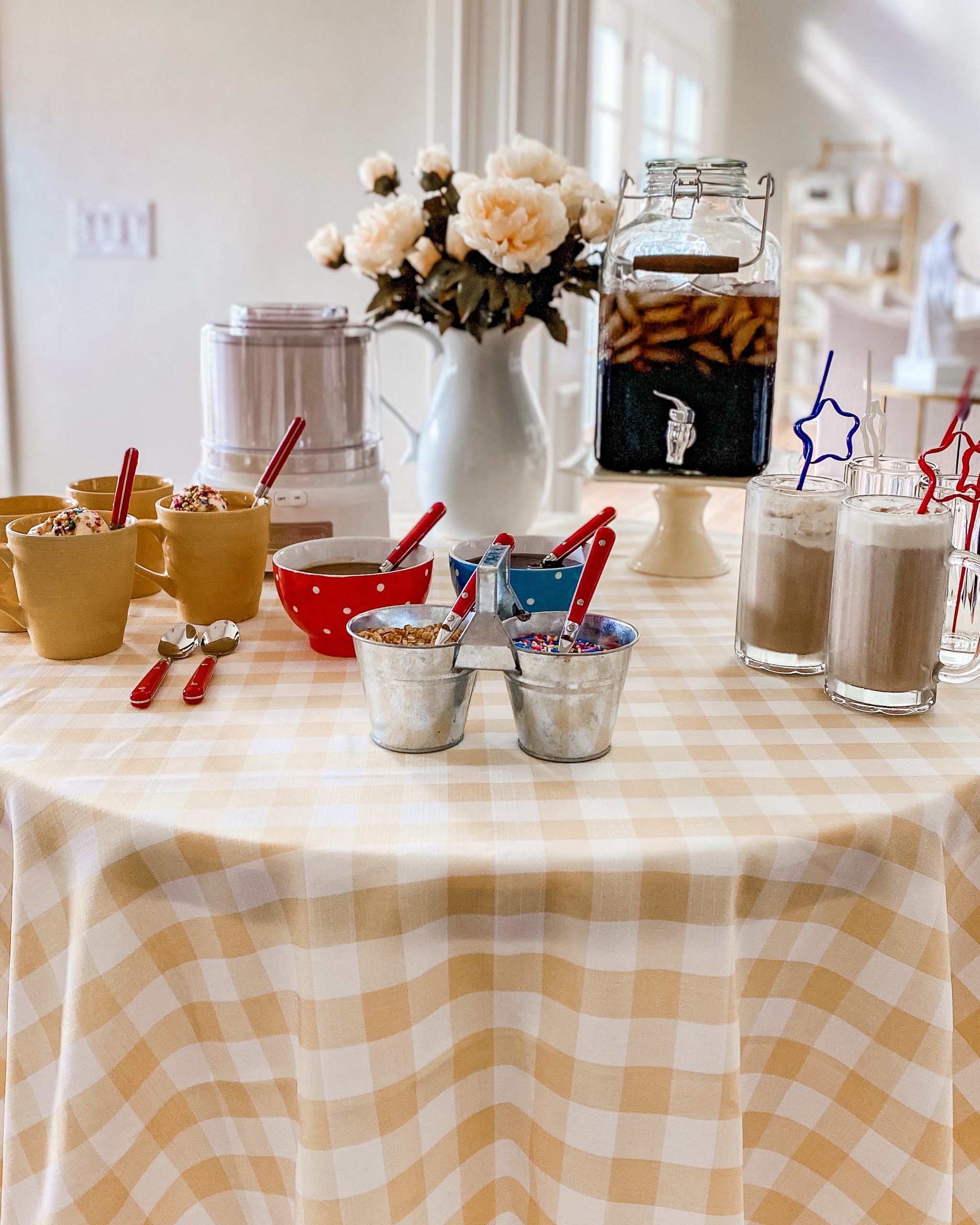 Both recipes are easy to make and you can never go wrong with homemade ice cream and….. if you haven't had homemade root beer before, you're in for a treat! Of course, you can always buy the ice cream and root beer too! If you decide to make homemade ice cream, you can make some ahead of time and store it in an airtight container in the freezer. If you decide to make the homemade root beer, you need to do that the day of and allow a few hours before the party.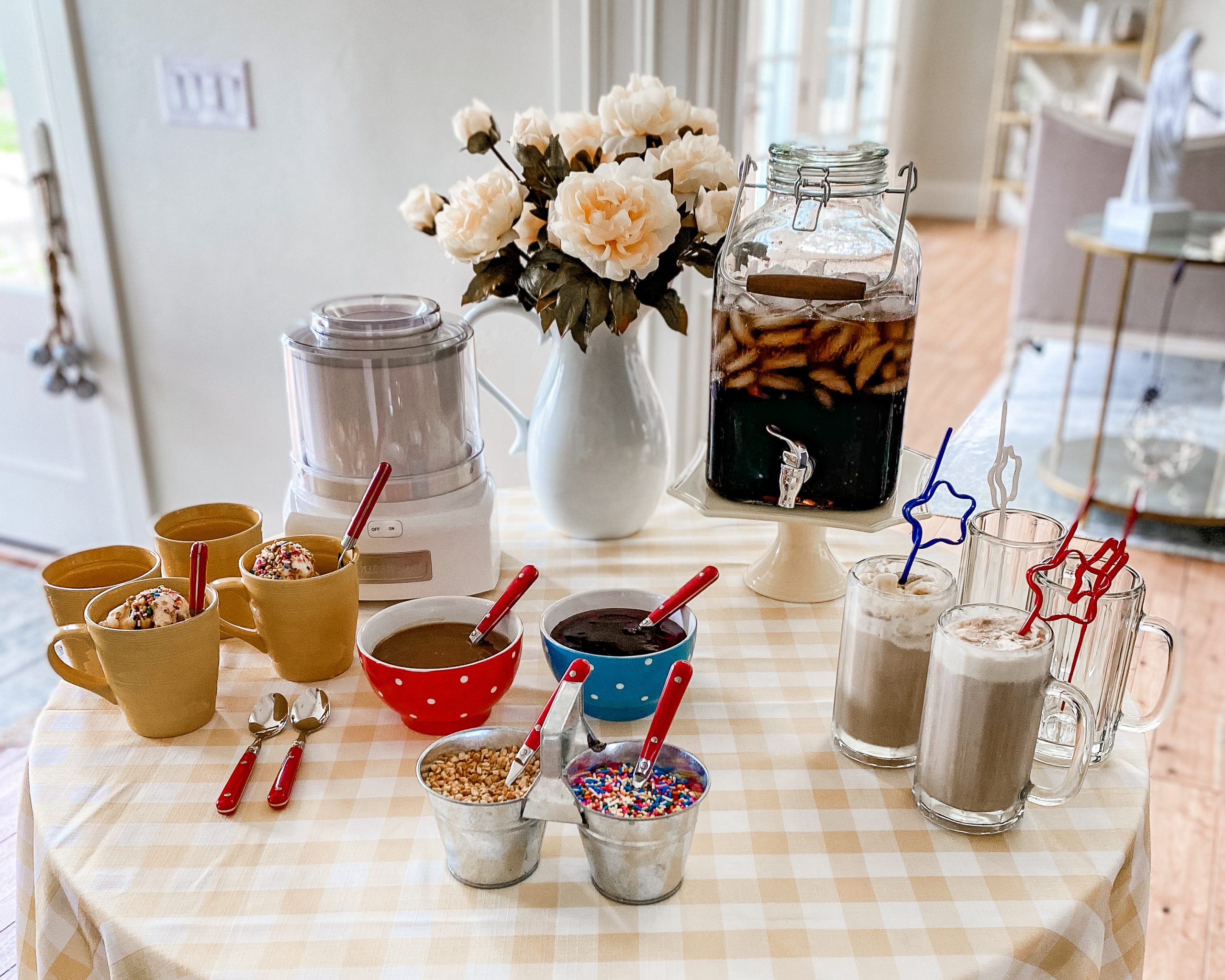 My husband takes his ice cream making very seriously and he will make multiple batches and different flavors. We kept it simple for this particular gathering and only made vanilla flavored ice cream but, here are some of our favorite add-ins that you can mix into the vanilla recipe: Strawberry is my personal favorite!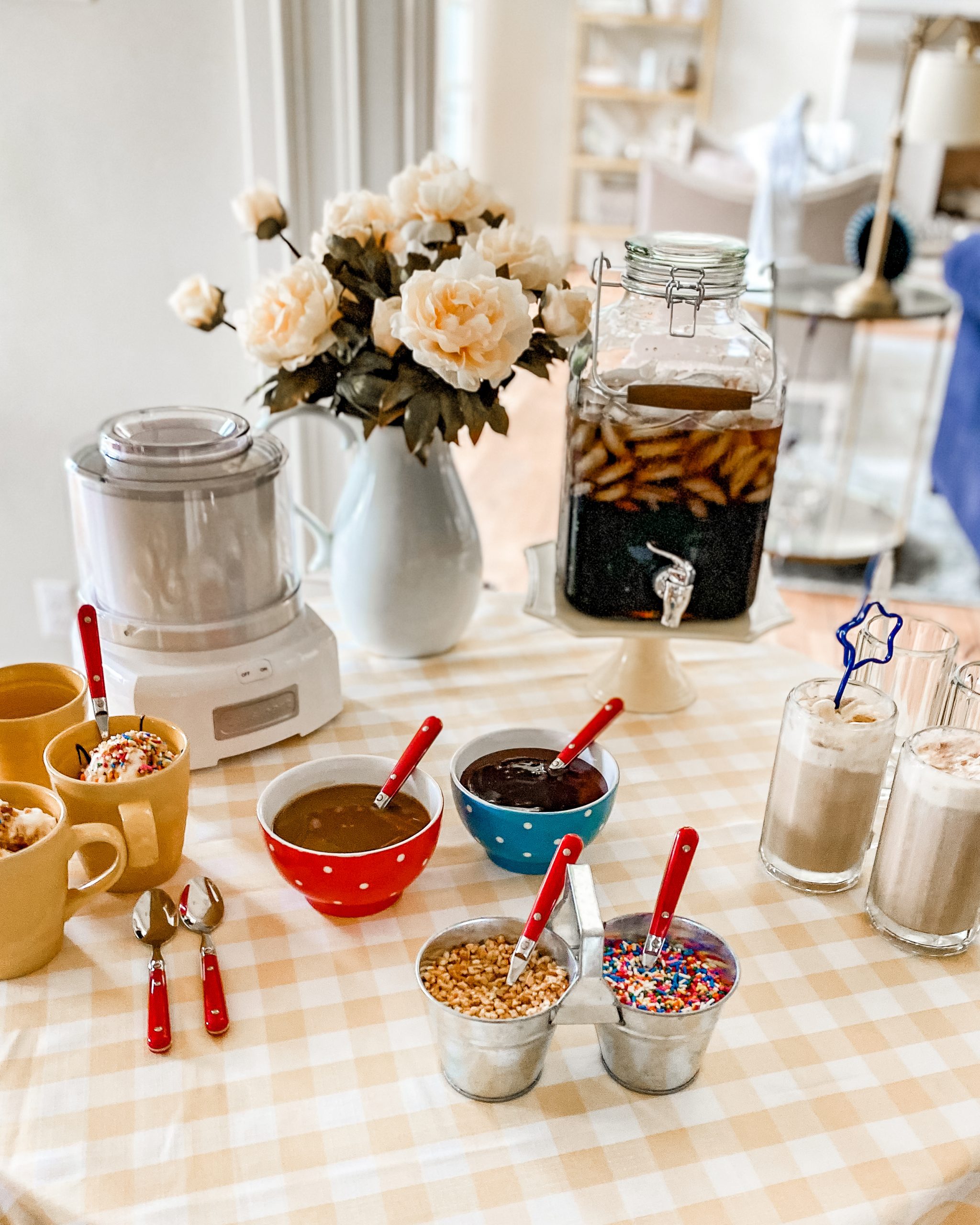 Here's the Recipe to Craig's Homemade Vanilla Ice Cream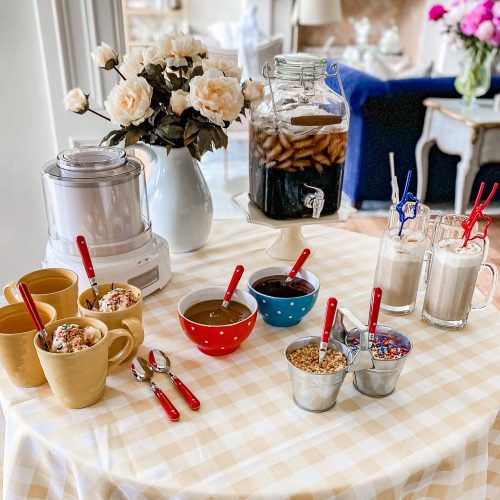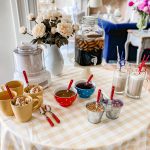 Craigs Homemade Vanilla Ice Cream
Homemade Vanilla Ice Cream
Ingredients
1

cup

heavy whipping cream

1¼

cup

whole milk

¾

cup

sweetened condensed milk

2

tsps

vanilla extract
Instructions
Mix all ingredients into a medium sized mixing bowl and whisk until all ingredients are combined well.

Pour mixture into ice cream maker. Set ice cream maker per instructions and start making the ice cream.

When the ice cream is ready, transfer to an airtight, freezer safe container and freeze for up to one week.

You can add other flavorings to the mixture too (chocolate, strawberries, or anyting you like) This vanilla recipe is a great base for other flavors..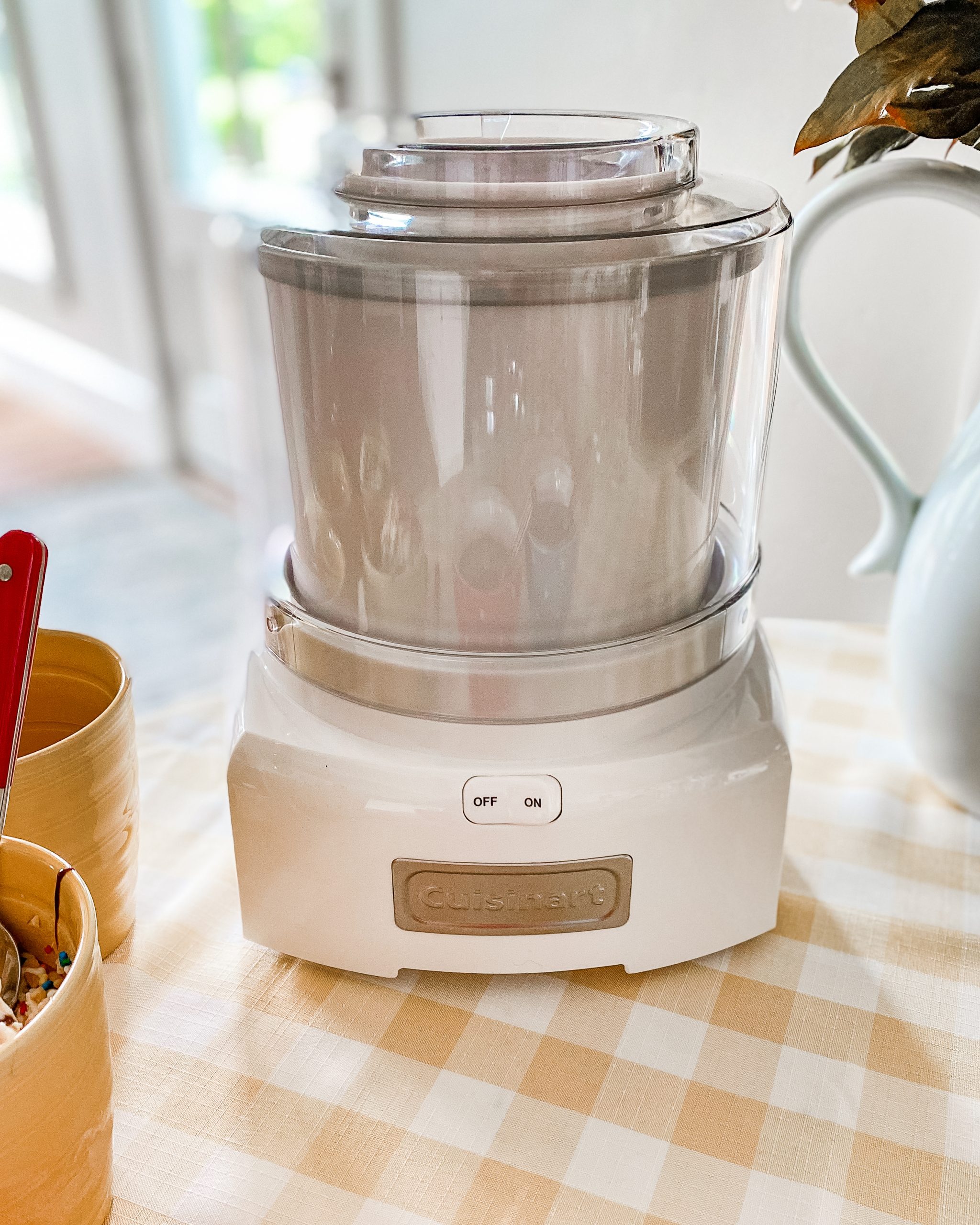 Craig's tips and tricks for making homemade ice cream:
The ice cream comes out soft serve so if you want it more frozen and scoop-able, put it in the freezer for at least two hours. We typically make ours a day ahead so that its nice and frozen.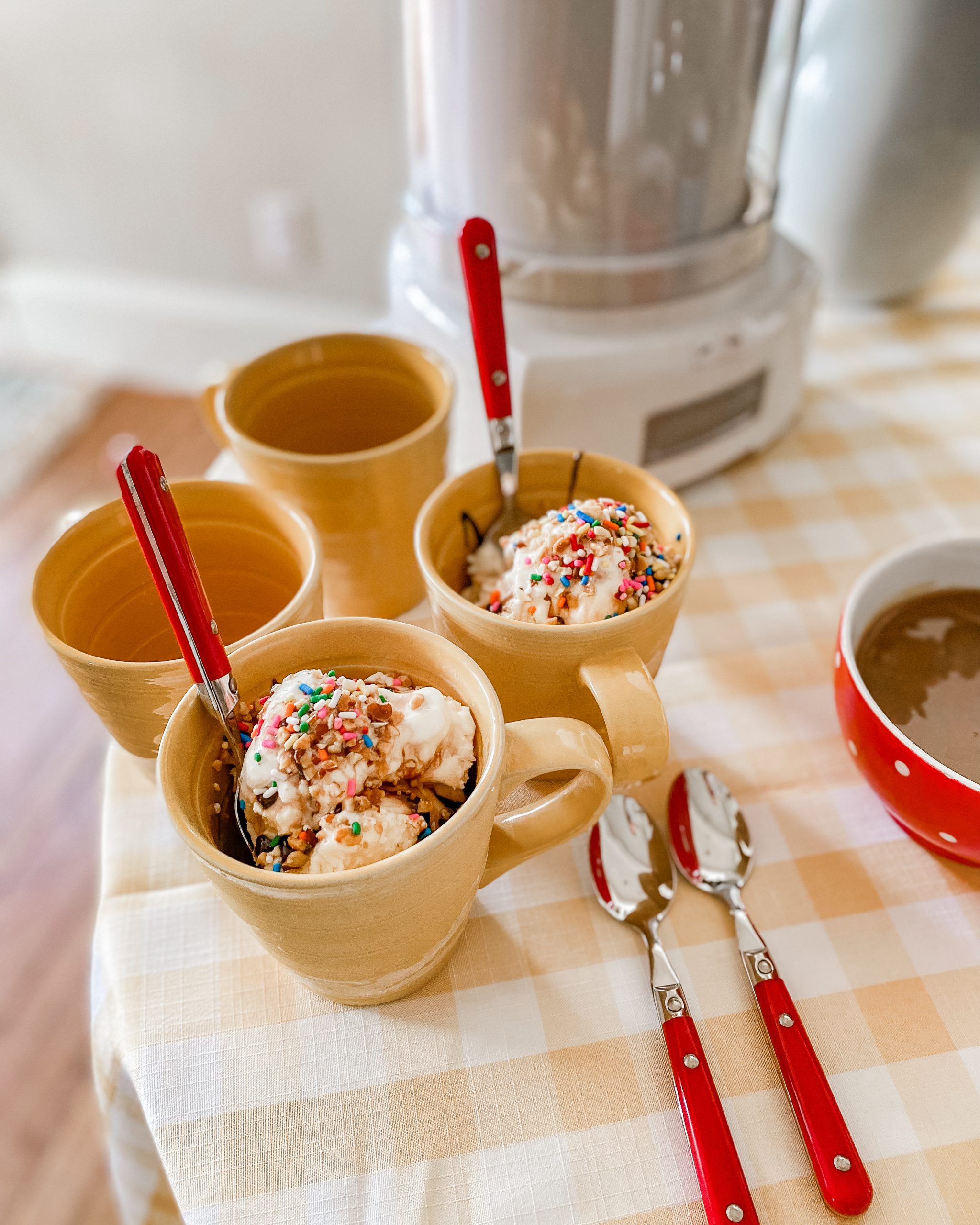 Here's some of our favorite add-in. You can add any of these to the basic vanilla recipe mixture. You add all of these to the ice cream mixture.
Crushed Oreos for cookies and cream. (we like the thin Oreos)
Butterfinger Candy Bar (crush up 1-2 candy bars)
Heath Bar (crush up 1-2 candy bars)
Fresh Strawberries (pureed and add Hershey's strawberry syrup to taste)
Chocolate (add chocolate syrup to taste)
Mint Chocolate Chip (peppermint extract, mini dark chocolate chips or mint Oreos, and you can add green food coloring if you want to make it green)
Here's the Homemade Root Beer Recipe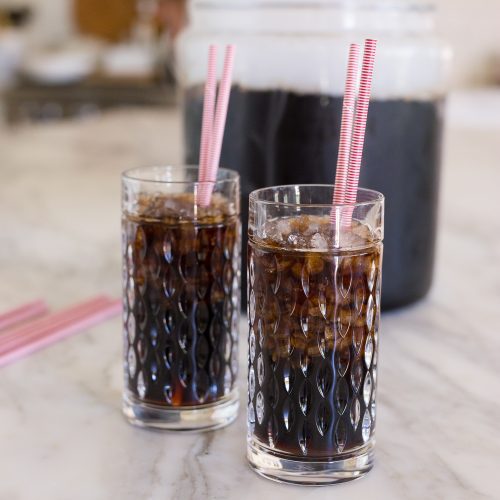 Homemade Root Beer Recipe
Make your own homemade root beer with this easy recipe.
Ingredients
4

Quarts

Cold Water

2½

cups

Sugar

3

tbsp

Rootbeer Extract

2

pounds

Dry Ice

Broken into Pieces
Instructions
In a large glass container, mix together the water, sugar and root beer extract and stir until the sugar is mostly dissolved. Taste it to see if you need more extract or sugar.

Use gloves to protect your hands or you can use large tongs and carefully add the dry ice to the the glass container. Stir with a long-handled spoon to prevenet the dry ice from sticking to the bottom and sides of the container. The root beer will start to bubble and the dry ice will start to carbonate the root beer.

Stir every 3-4 minutes until the dry ice is mostly melted, 10-15 minutes.
Recipe Notes
 Using Dry Ice: While dry ice is safe to drink once it is completely melted in the root beer, keep in mind there are a few safety precautions to follow when working with it: use insulated gloves or tongs to transfer. Never touch it directly as it can burn your skin. Add it to the root beer in a well ventilated area so the carbon dioxide doesn't build up and don't let children (or adults) inhale the fog spilling from the pitcher. Be careful when breaking it up into pieces. I break mine into abot 3-4 inch pieces.
How to Store: Because dry ice evaporates quickly and doesn't store well, it's best to buy only what you need and use it as soon as possible (store it in a styrofoam cooler if not using it right away as it is best not to keep it in every day freezers). I buy mine the day I plan to use it.
Root Beer Extract: Any brand will do. I like the Mccormick brand, Durfee brand and a local brand in Utah called Hires
I typically double the batch depending on how many people I am serving.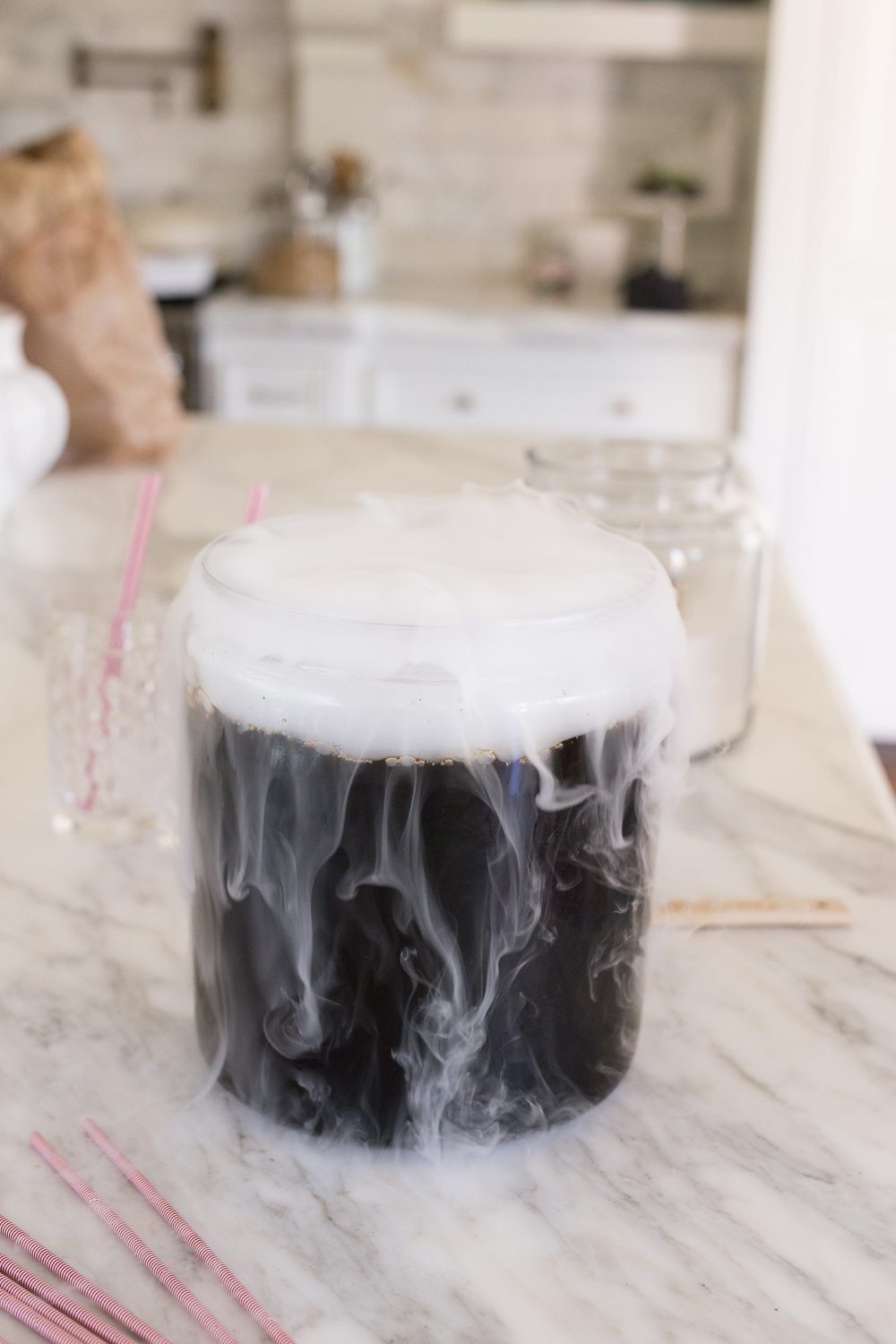 Setting up for the Sundaes on Sunday Party
This a really fun and easy gathering to set up. I found all the items I needed to host this gathering at Walmart Home. They have so many great summer entertaining items that make hosting at home so easy. I'll link all the items I used to create this table at the bottom of the post. Walmart Home now has a new section called Wow and Now where you can find so many great things for your home that are trending and great price points. Walmart's Wow and Now section is the perfect place to shop for items that make hosting summer parties and family gatherings easy.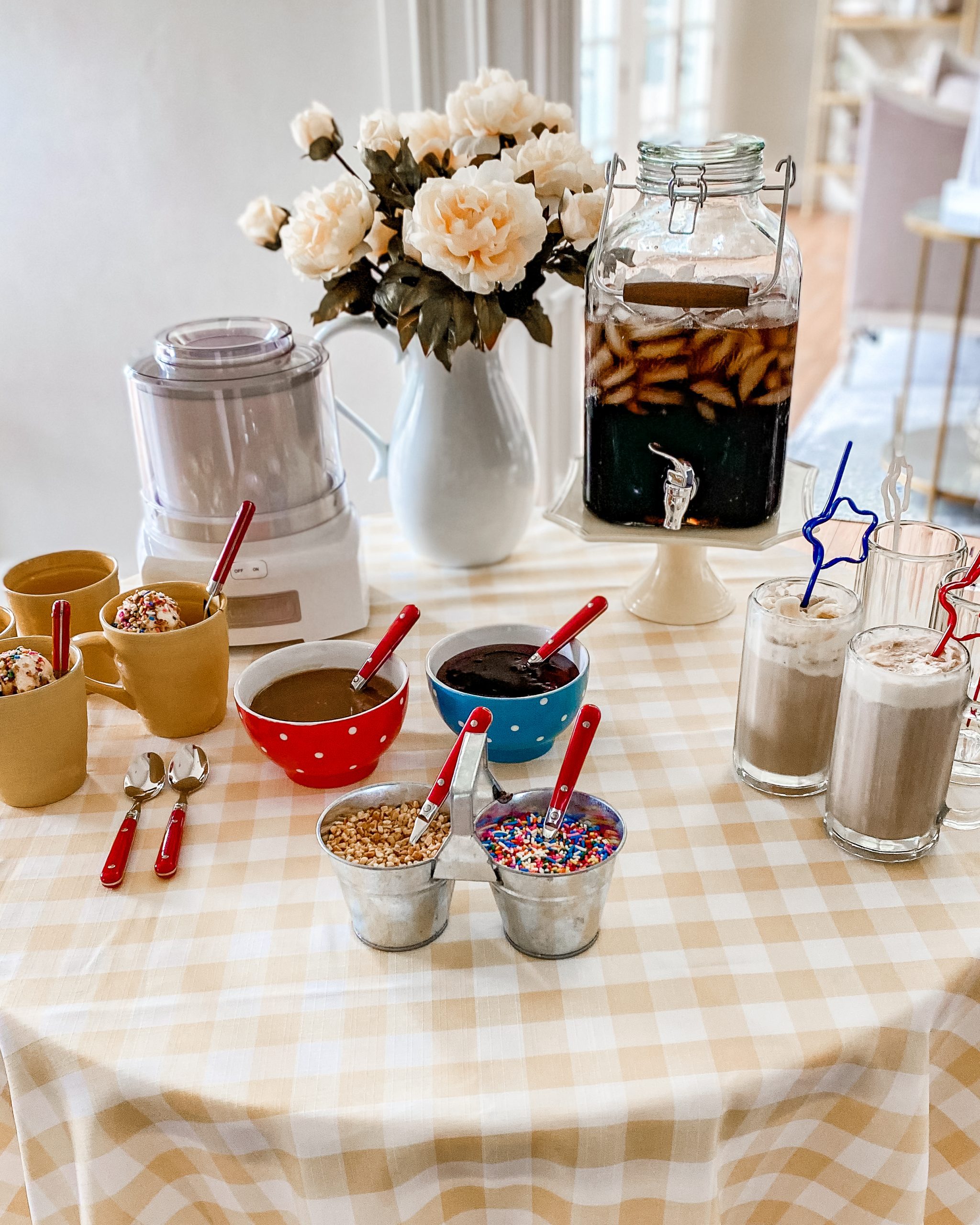 There are so many great things about hosting this type of party. The first being that everyone can serve themself whenever they want. Second, everyone can mix and mingle and spend time catching up and if it's your neighbors, its a great way to get to know each other better. This is the perfect gathering that's simple and easy to put together to welcome a new family into your neighborhood or for a summertime block party.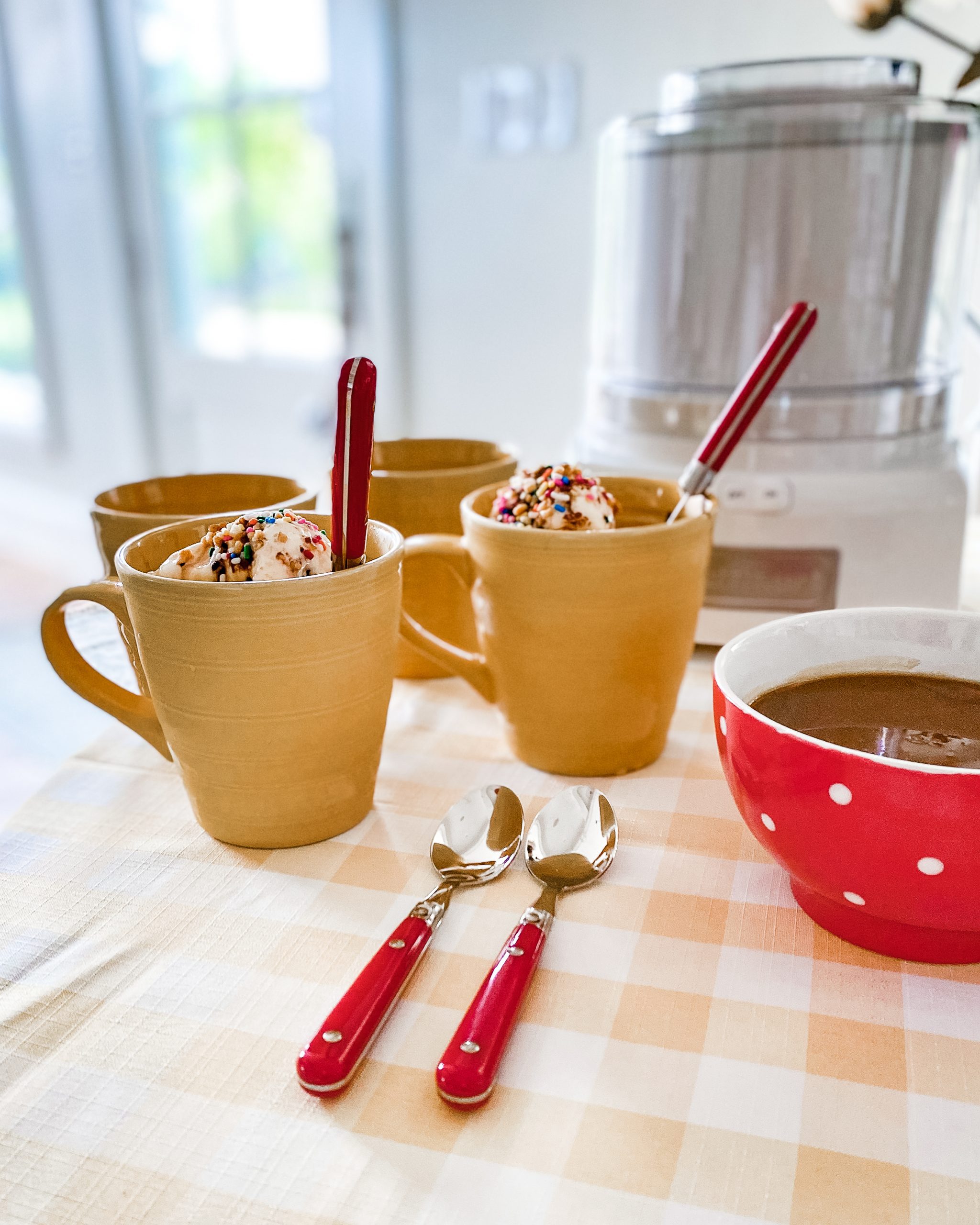 Here's what you'll need to host your own Sundaes on Sunday gathering:
Ice Cream Maker (if you prefer to make your own)
Root Beer (homemade or store bought)
Root beer Mugs, I put them in the freezer and pulled them out when it was time to start.
Drink Dispenser for the Root Beer
Bowls for the Ice Cream Sundae toppings
Toppings for the Sundaes: I had caramel, hot fudge, nuts, and sprinkles, but you could have bananas, whip cream, cherries. What ever you prefer. I only had a few toppings to choose from since I also had the option to make a root beer float but, you can do it however it works for you.
Mugs or bowls for the sundaes. I used mugs to change things up.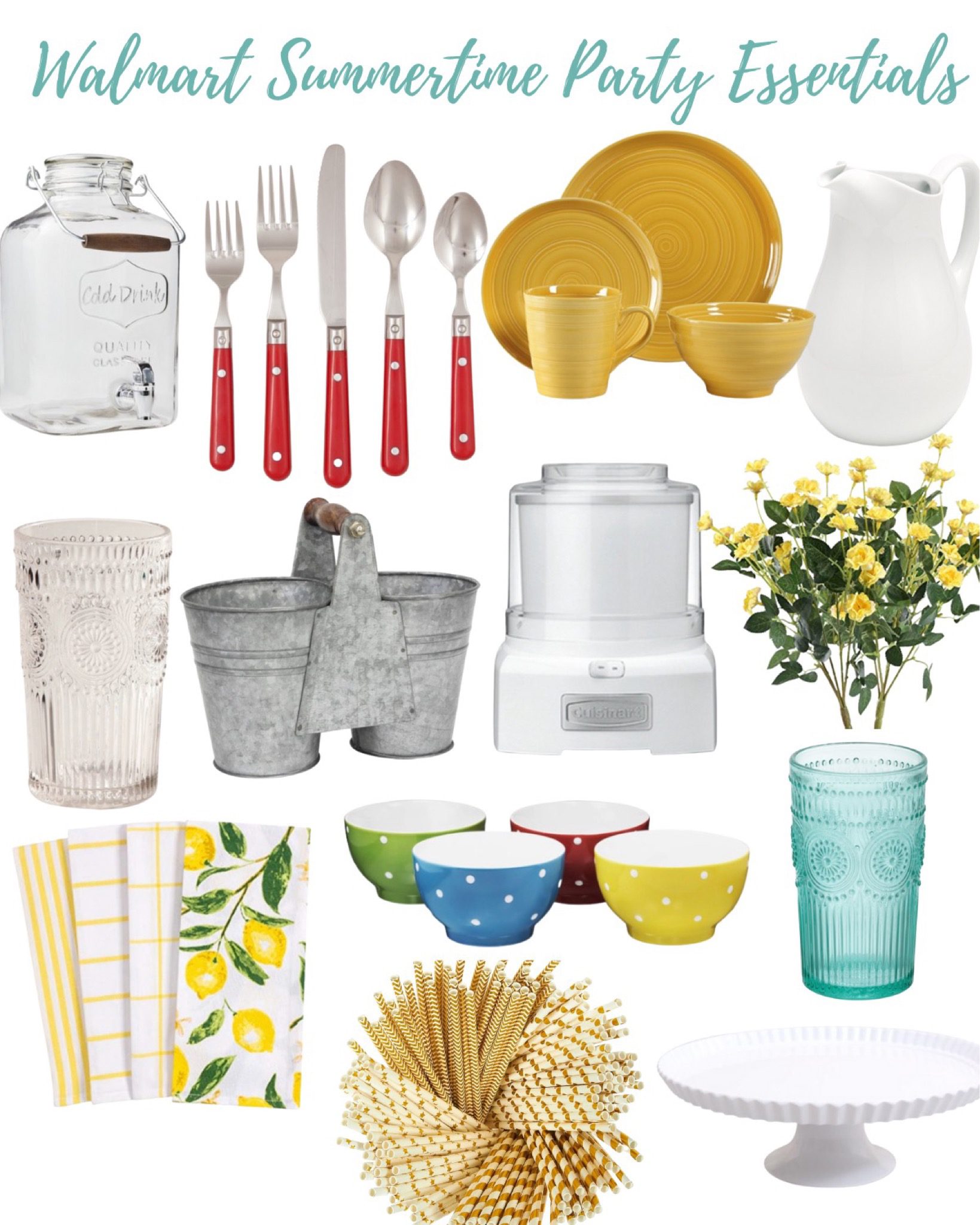 Here's a collage of all the things I found at Walmart in the Wow and Now Section. If you'd like to see more items from Walmart that are perfect for summertime entertaining, check out this post: Patriotic Entertaining Ideas.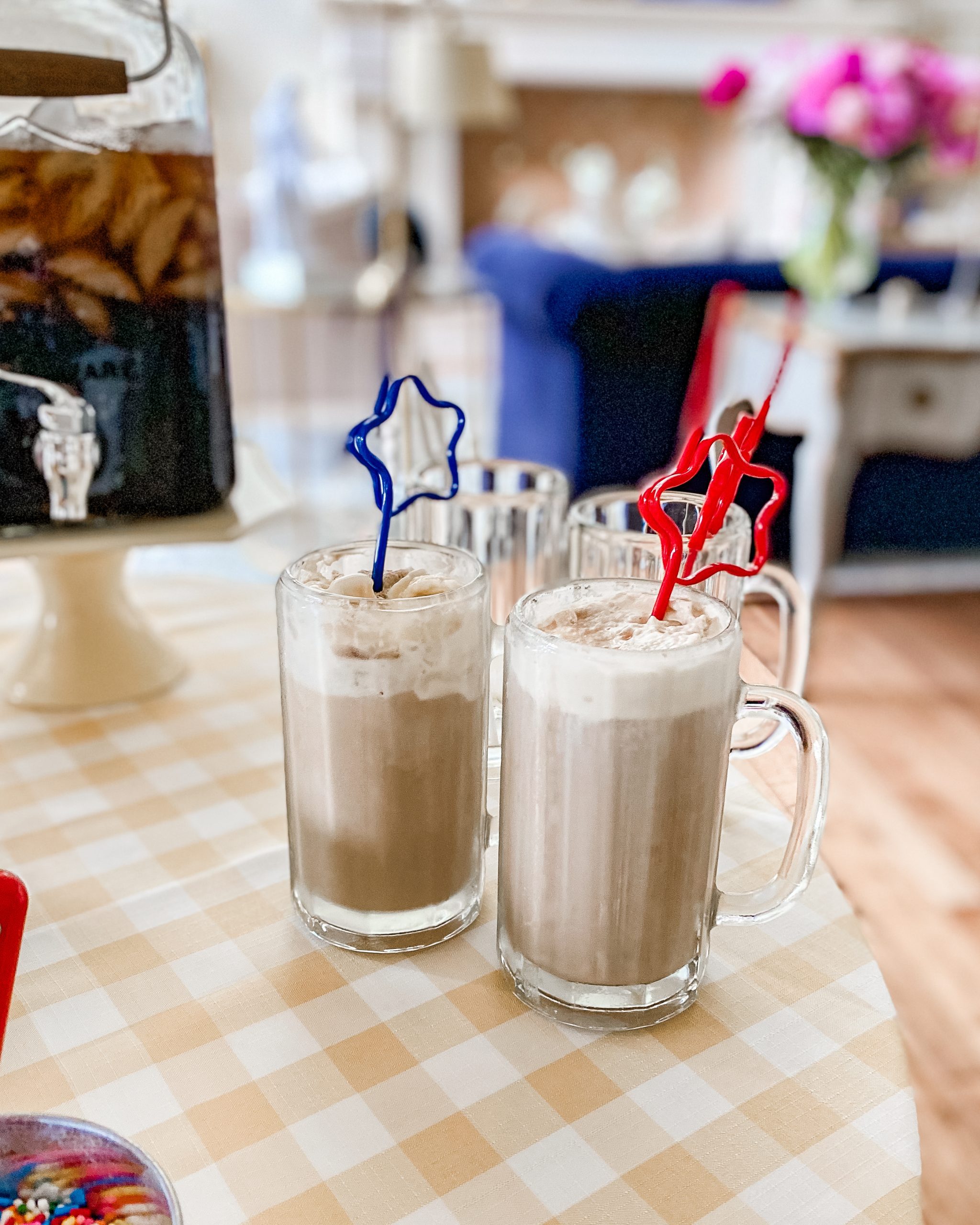 Thanks so much for stopping by! Please subscribe to my blog so you'll never miss a post! You can subscribe here: (scroll down to the subscribe box on the left).
I hope this post has given you some ideas and inspiration for hosting your own Sundaes on Sunday gathering. It's so much fun and its always great when you can connect with those around you over ice cream and root beer! Happy hosting!
Xoxo,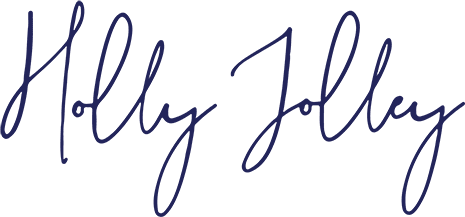 This post contains affiliate links and is sponsored by Walmart.
Click on the images below to purchase these items I used from Walmart Home.