Best Barbecue Ribs Recipe
Barbecuing ribs used to intimidate me because there are so many different ways to make them. Years ago my husbands grandma, Norma Fuhriman, made some ribs for a family BBQ and she showed me her method of doing them partly in the oven and then finishing them on the grill. This ensure's that they get tender, and adding the bbq sauce at the end gives them that smoky, caramelized flavor that is so delicious. I've made them this way ever since and they always turn out amazing! This barbecue rib recipe is fail proof!
The Rub
This first time I tried doing them this way I decided to make up a rub since I'd seen it done on so many of the cooking shows I had watched. I put a bunch of spices and ingredients into a bowl, mixed it up, and bam! My rub added another layer of flavor to the ribs. Over the years I've tweaked it a few times and I think I'm finally happy with this recipe!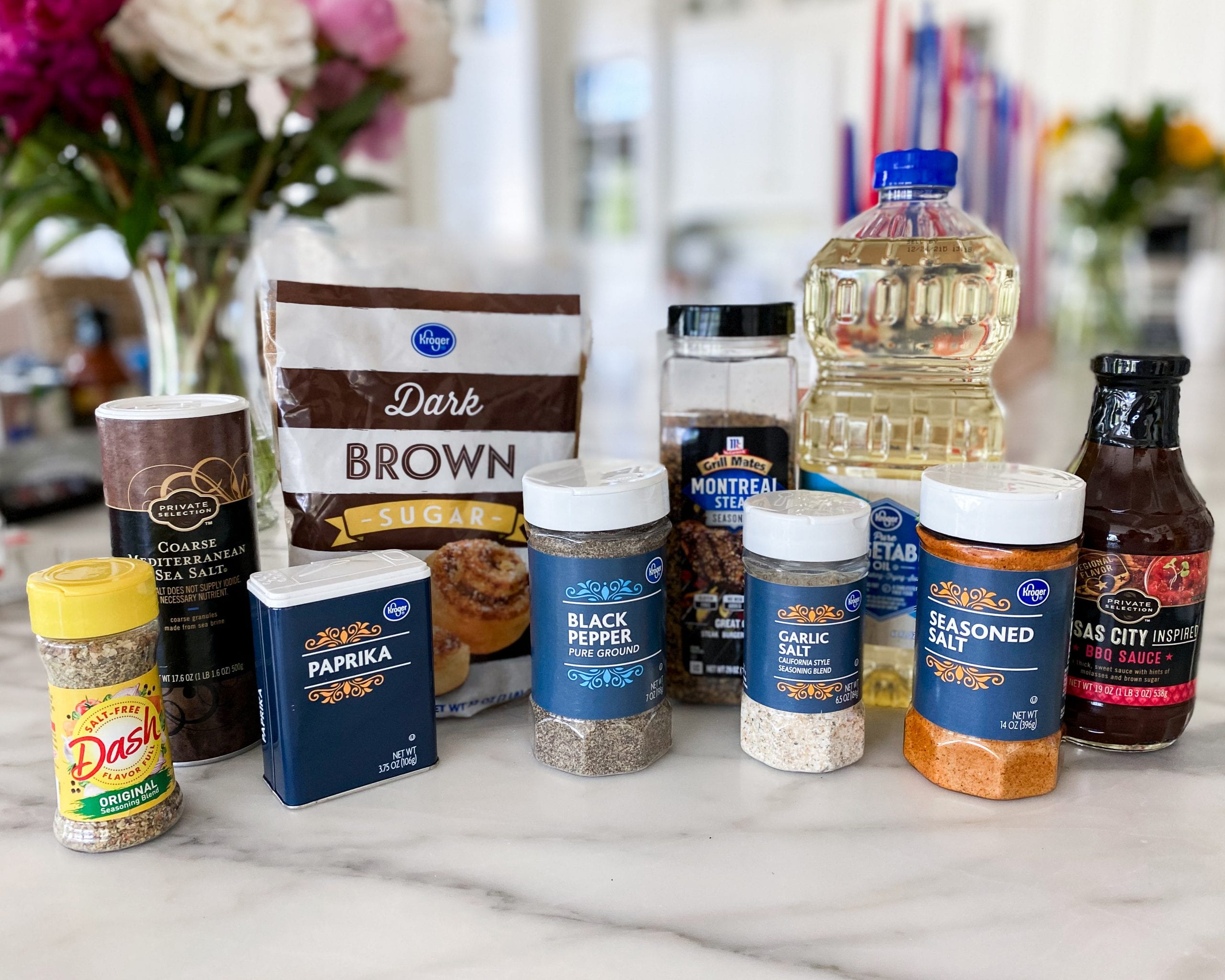 Making the Rub and Prepping the Ribs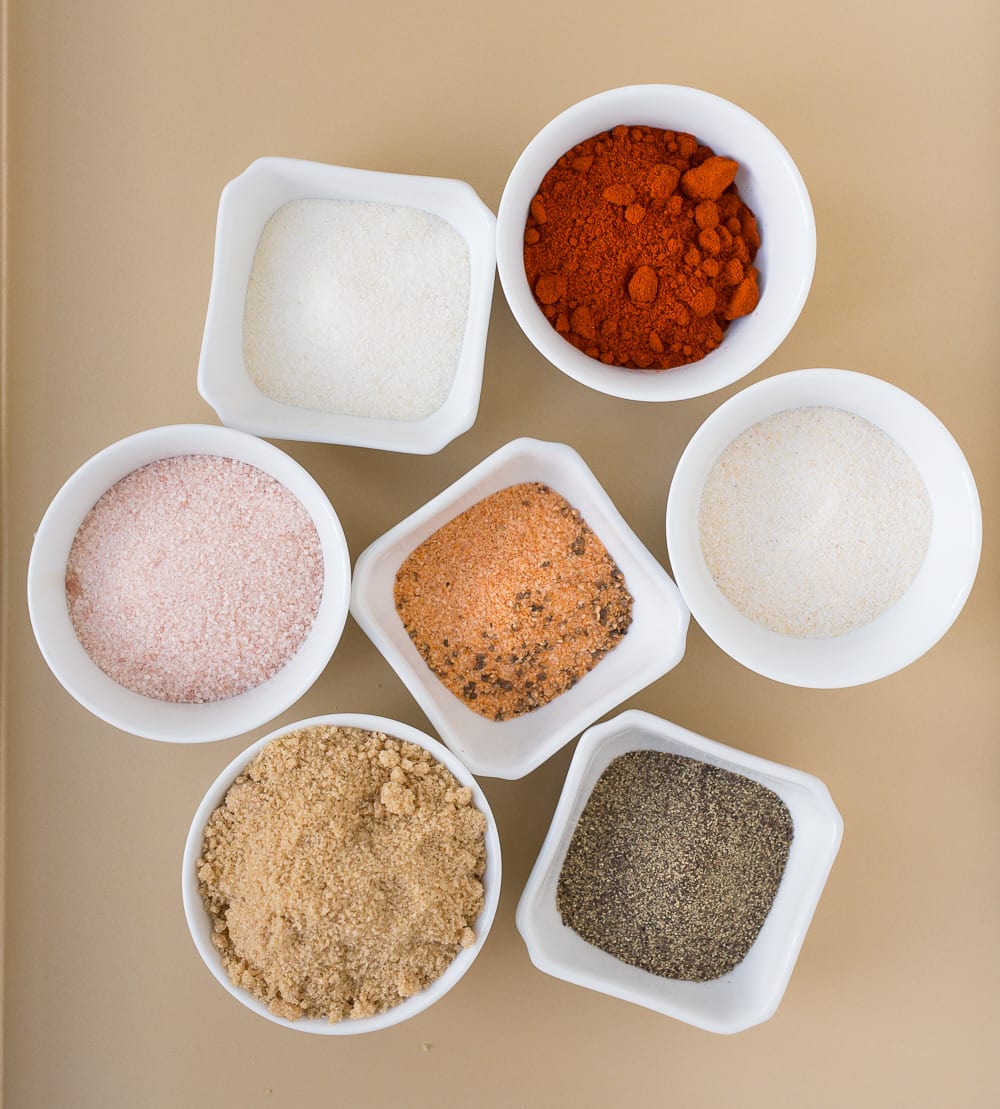 I mix all the spices together in a bowl and stir them up. Then I coat the ribs with vegetable oil and rub the oil all over the ribs and then smother the oiled ribs with the rub.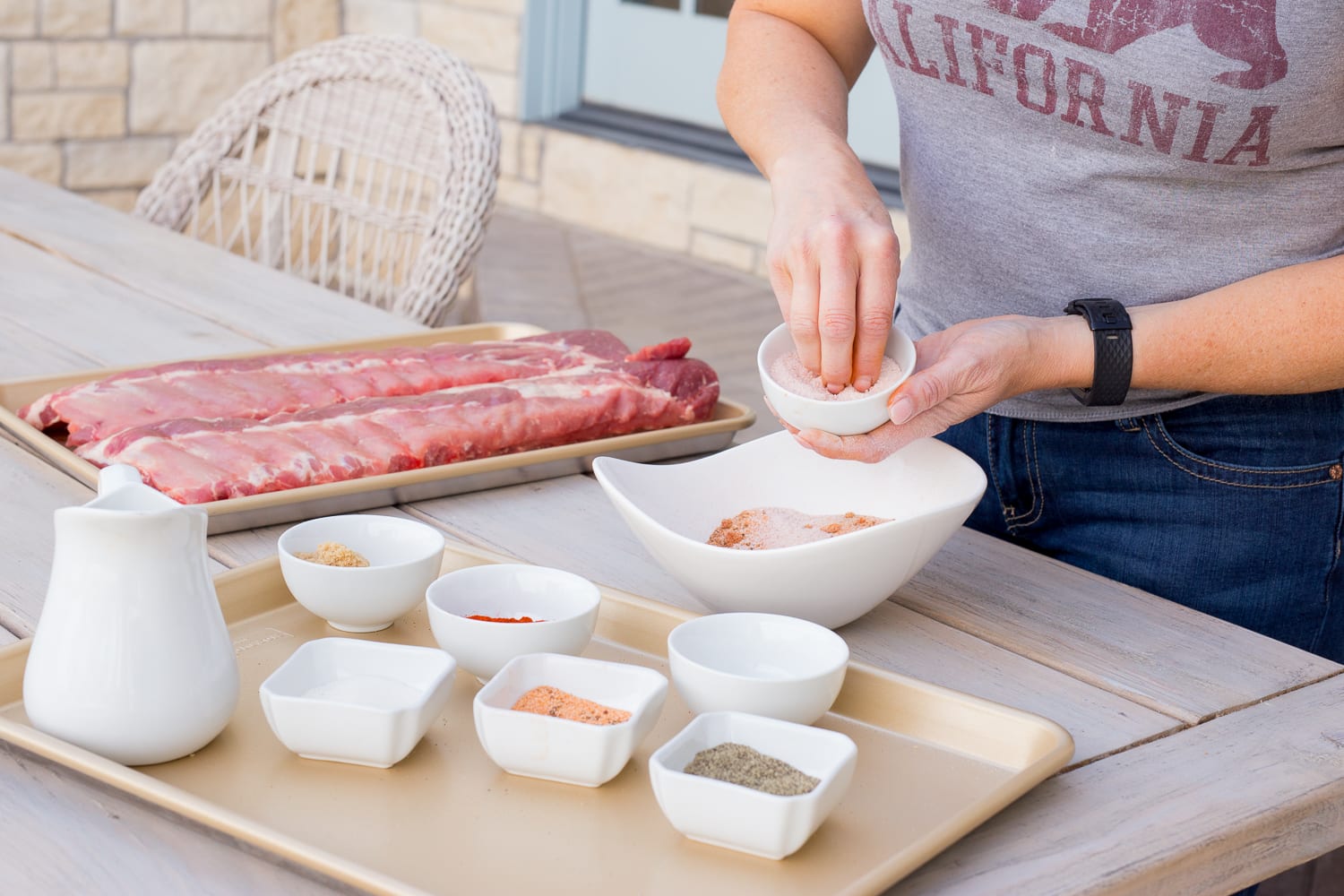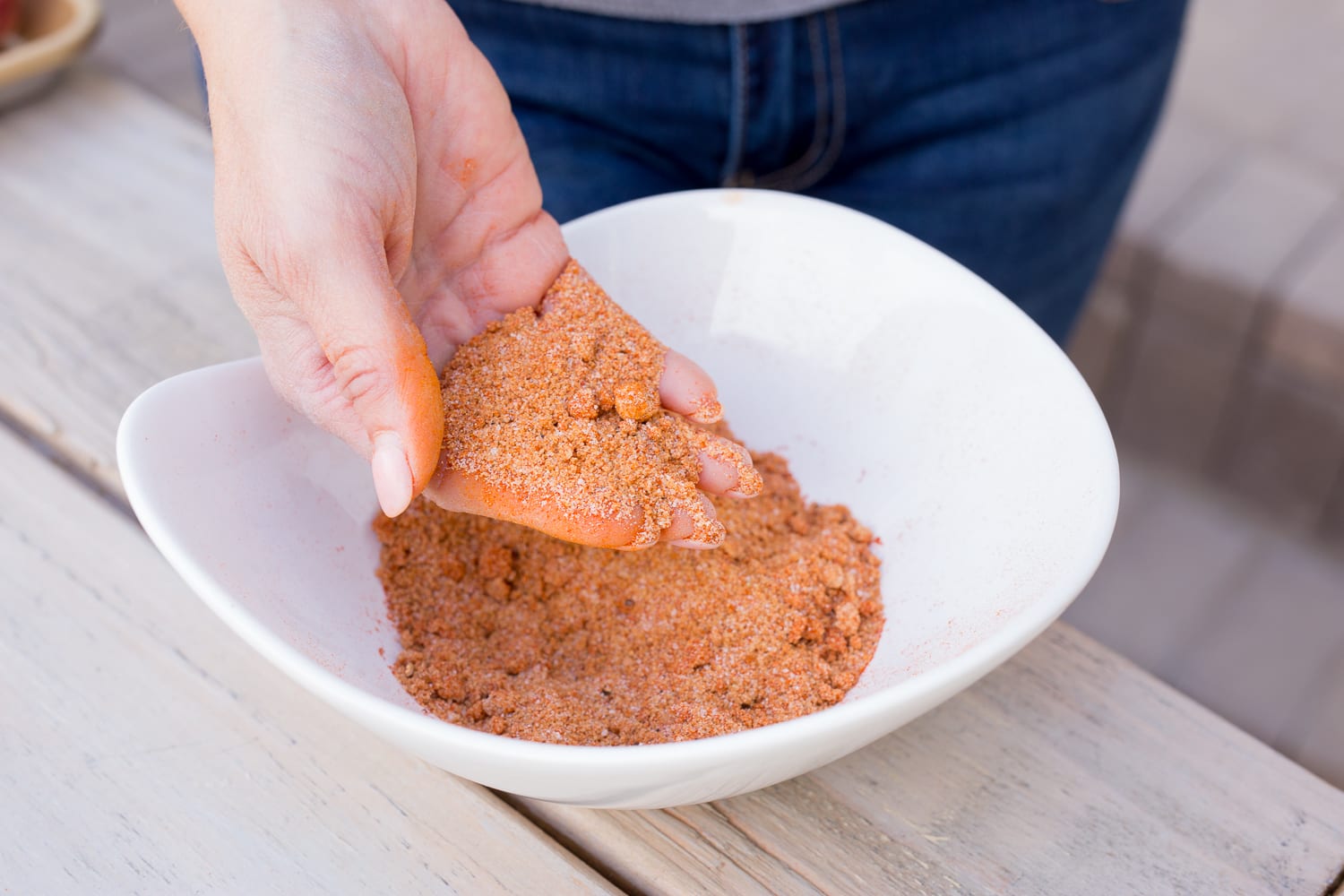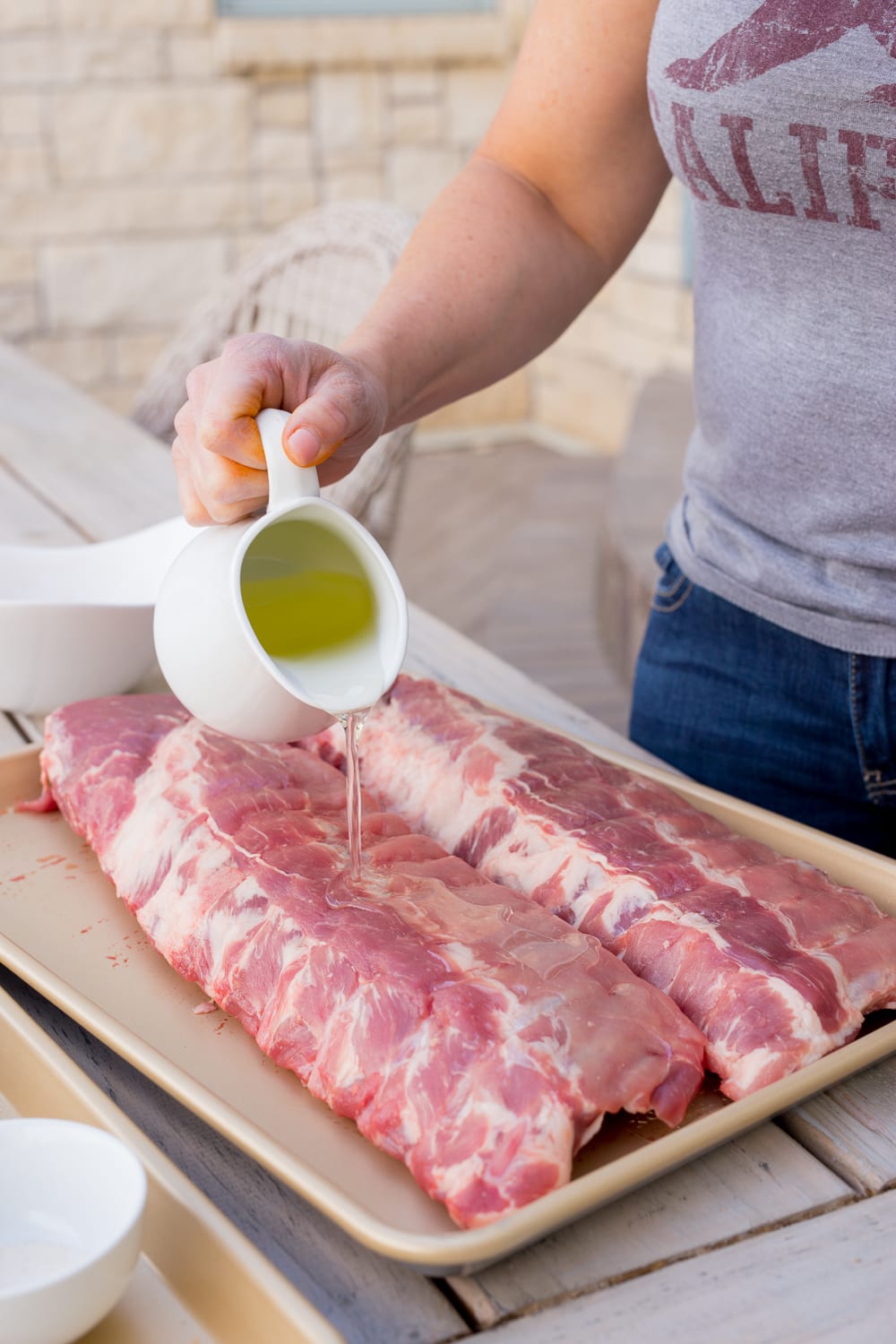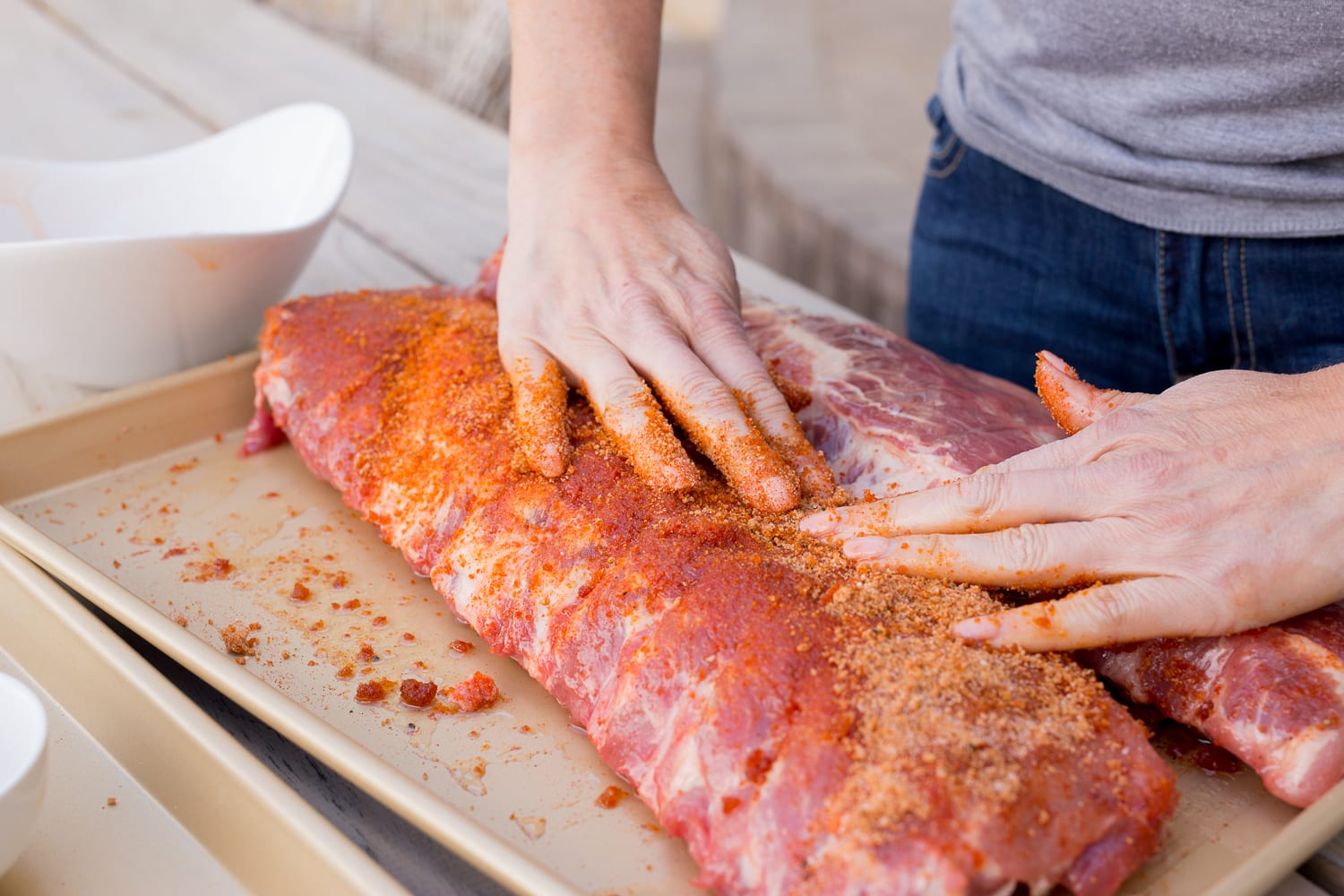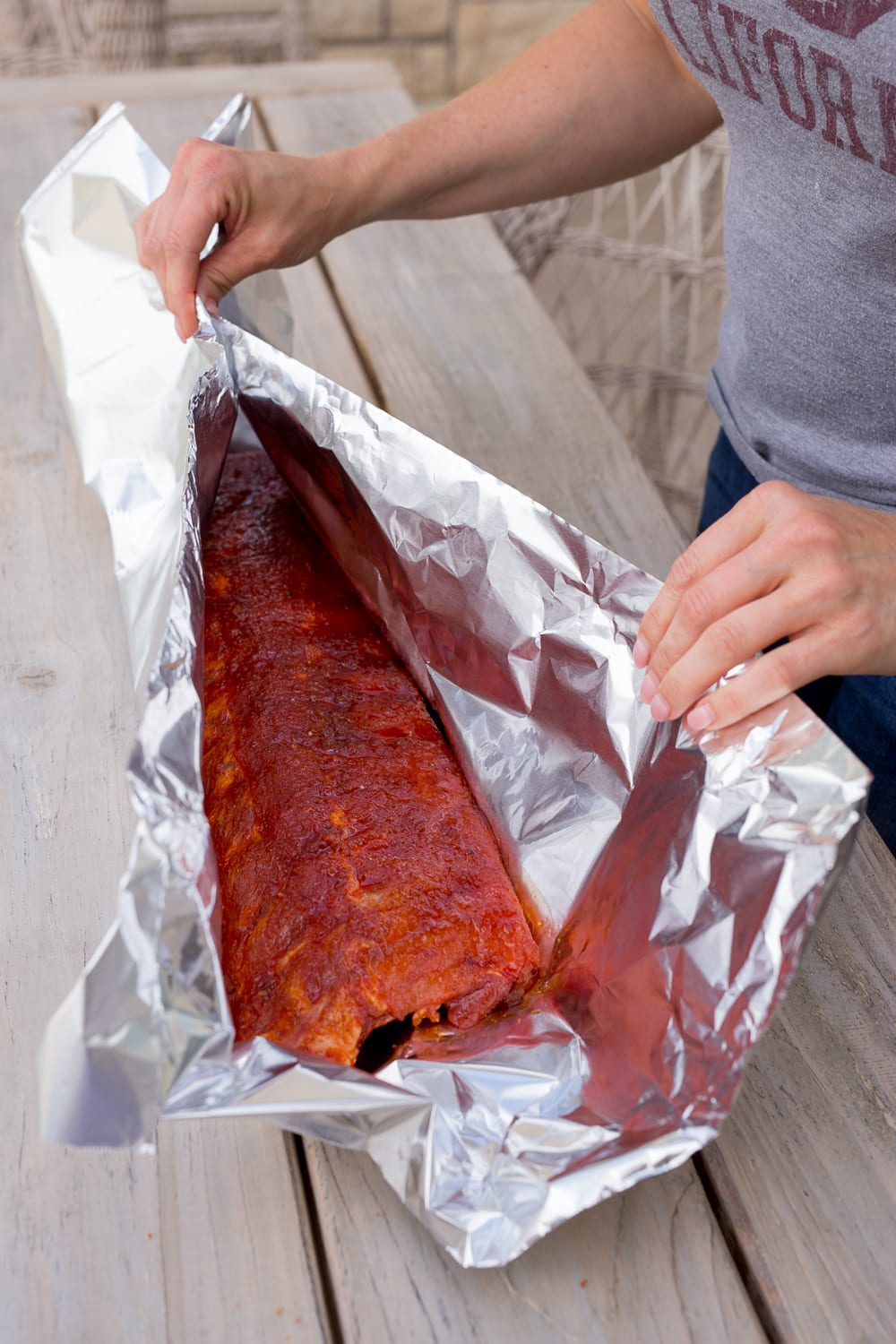 I then wrap them in double foil and set them on a baking sheet and then put them in the oven.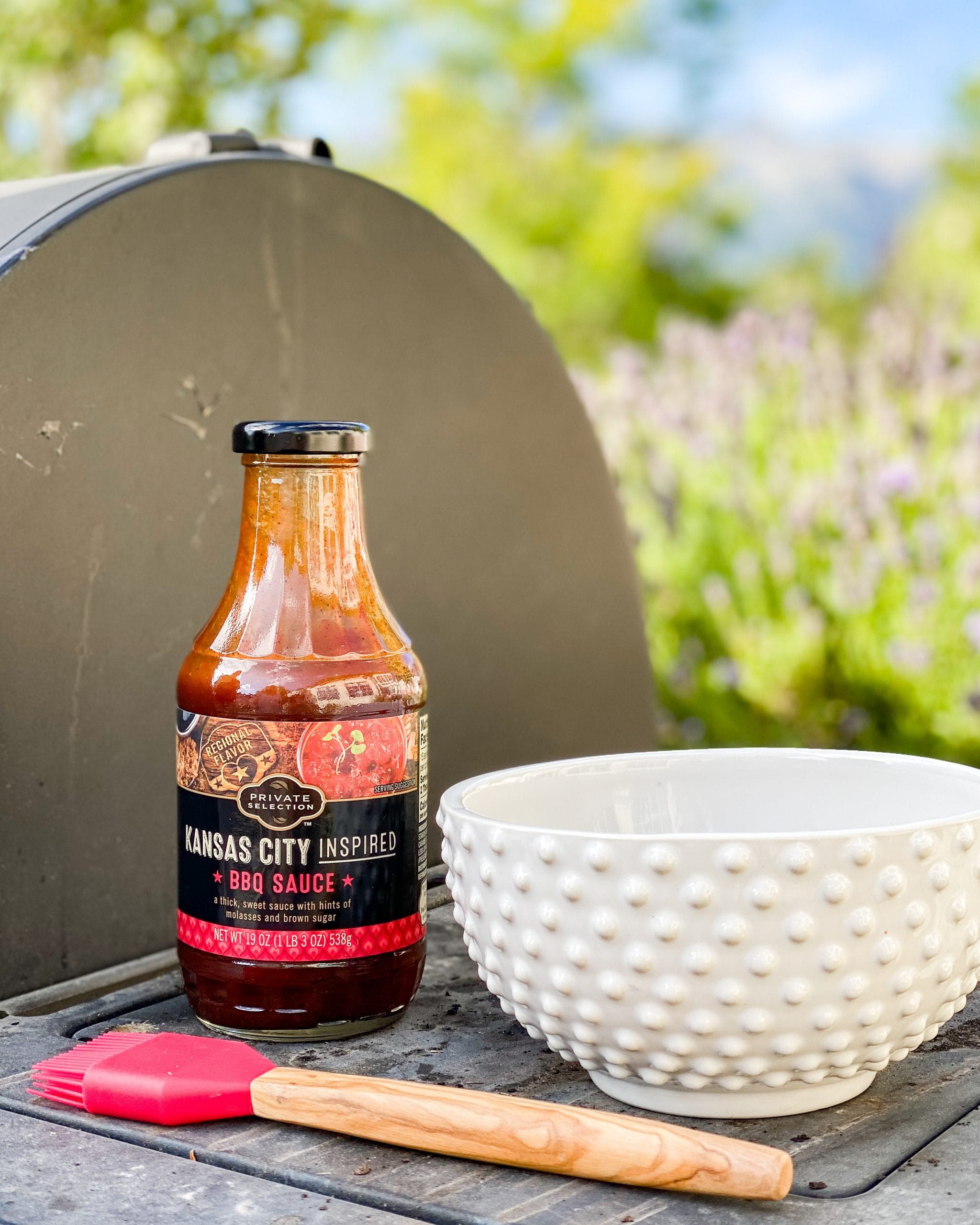 After they are done baking in the oven for a few hours, take them out of the oven. This is when I turn them over to my husband and he does his magic on the grill. Baste them with your favorite BBQ sauce and they are good to go.
Some of my favorites are the Private Selection BBQ sauces from Fred Meyer/Kroger. We also like Sweet Baby Rays. Baste them a few times and let the sauce caramelize a little.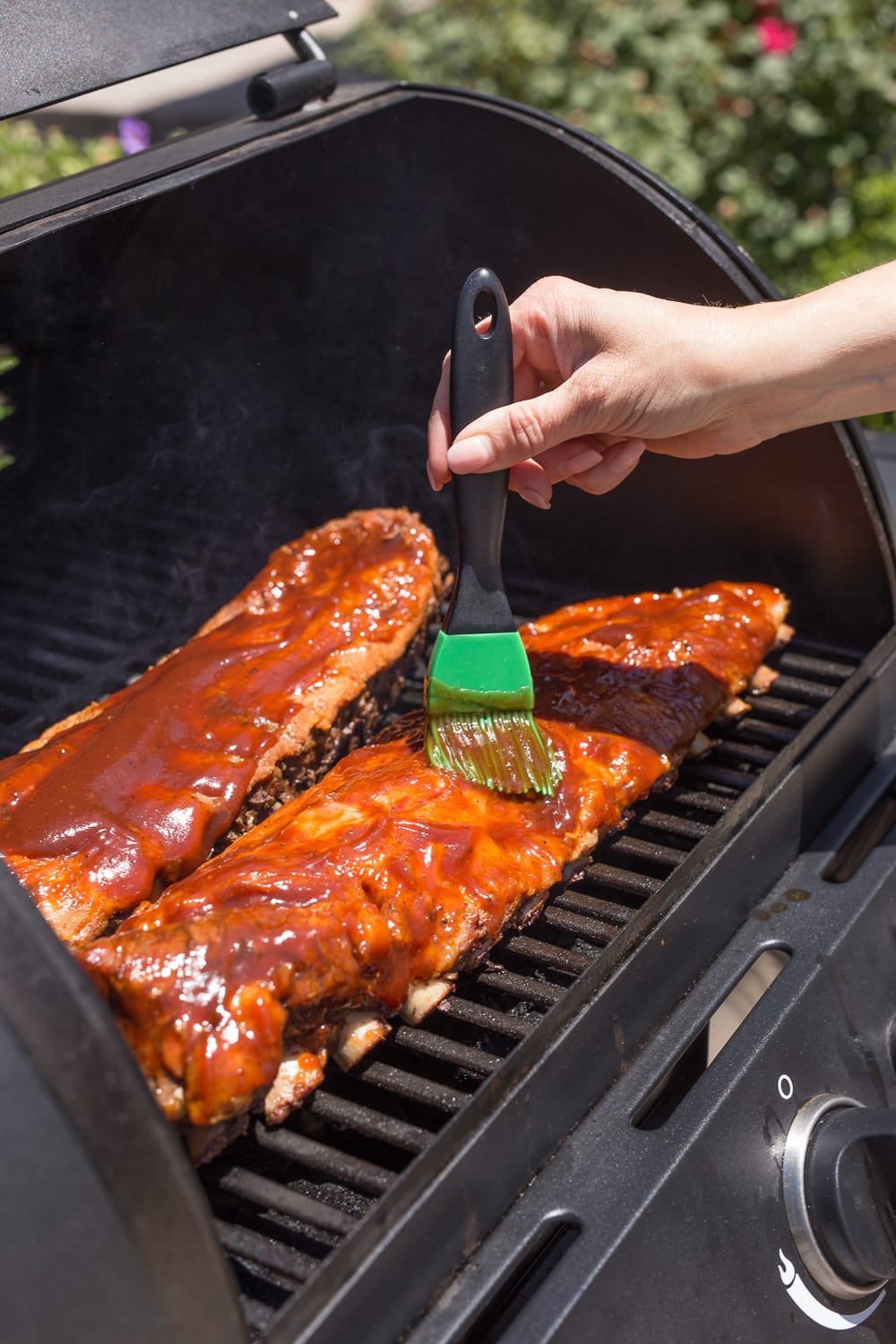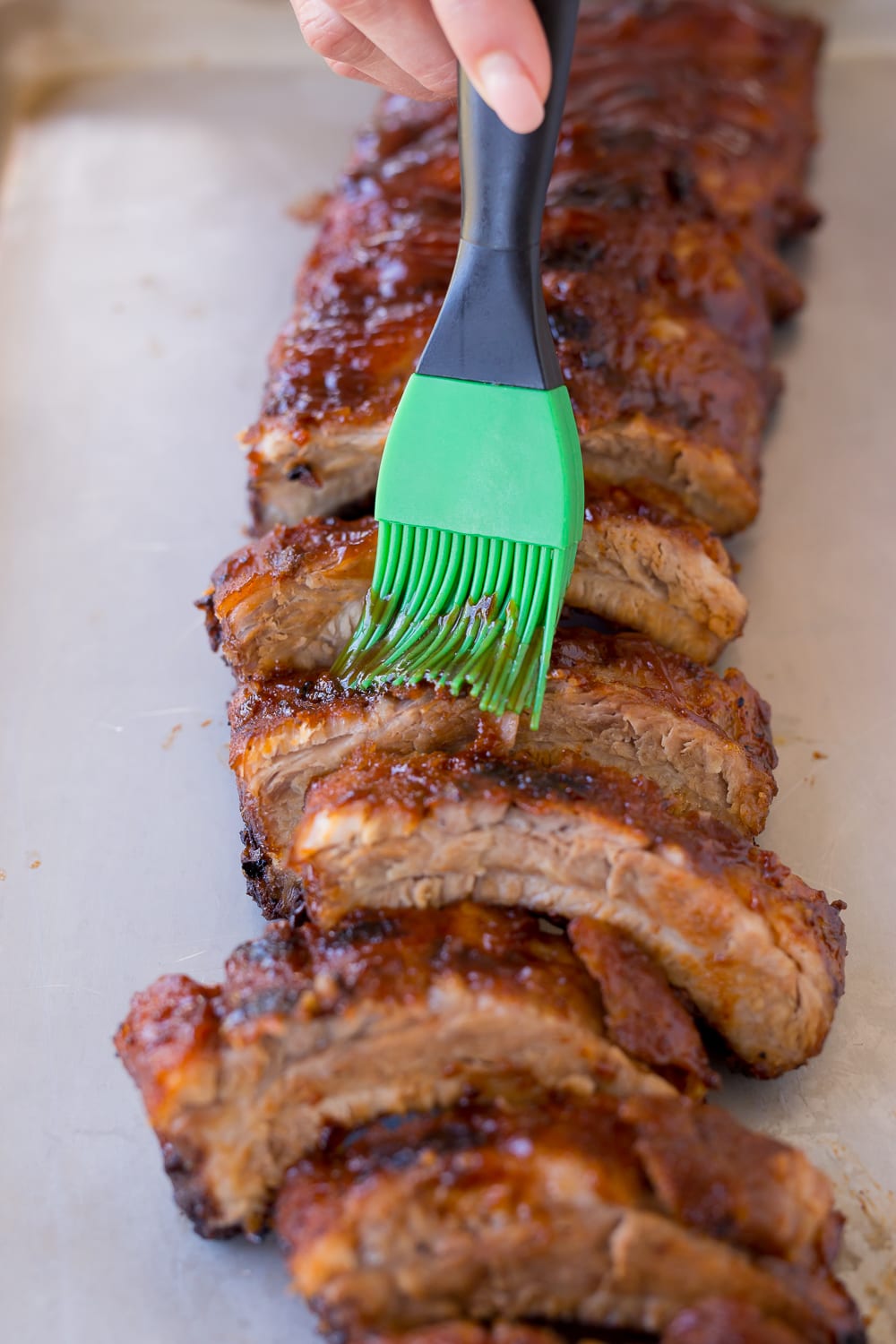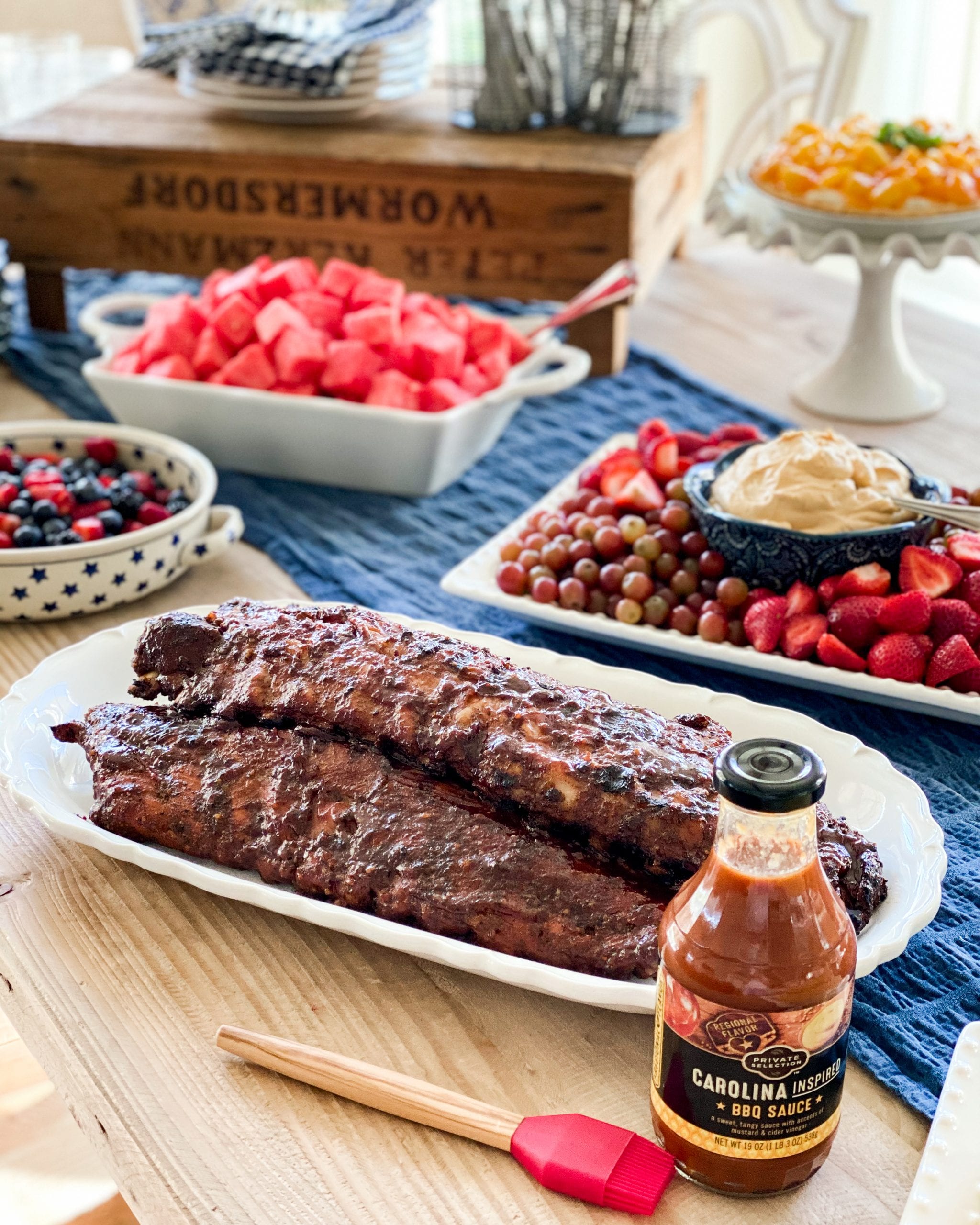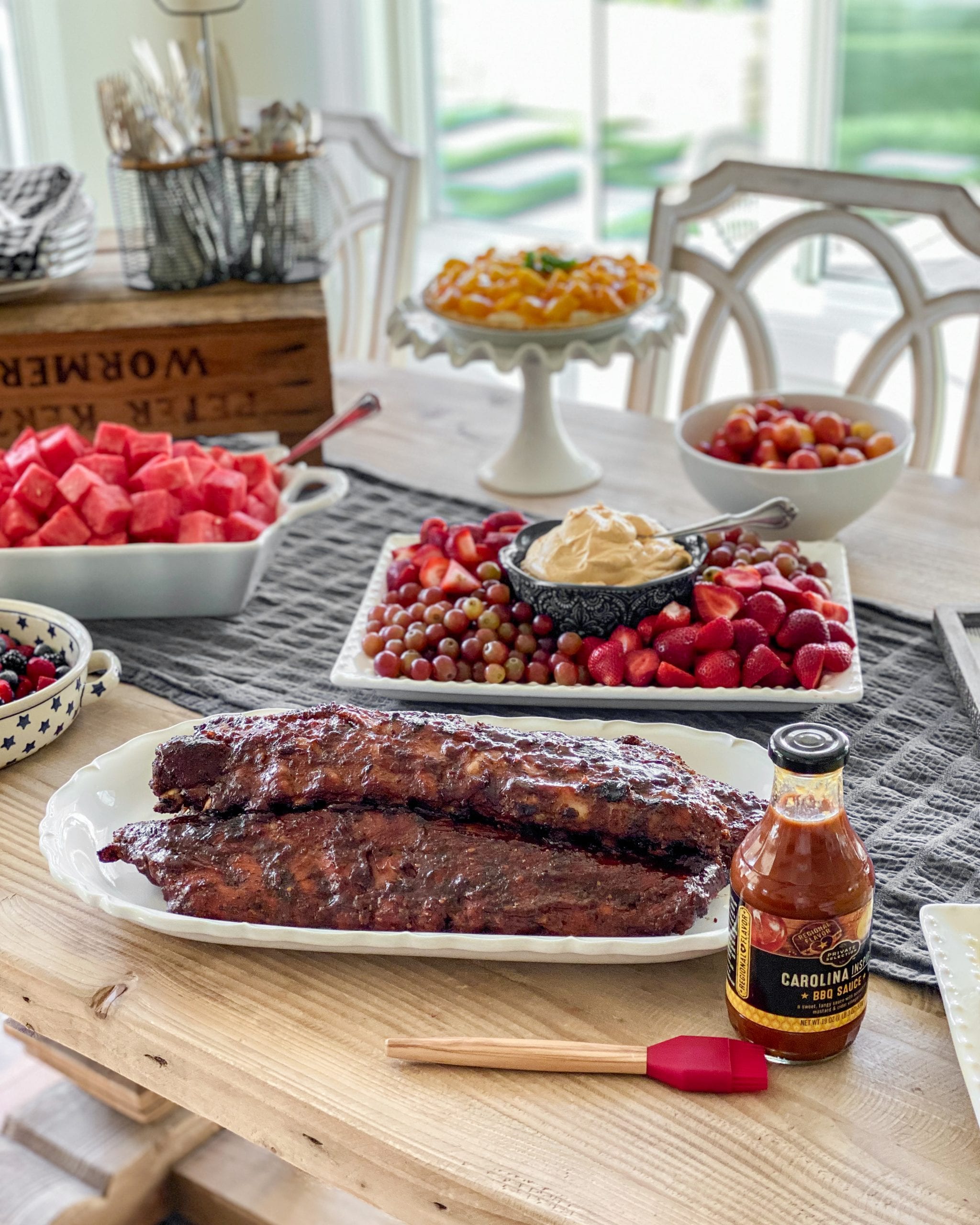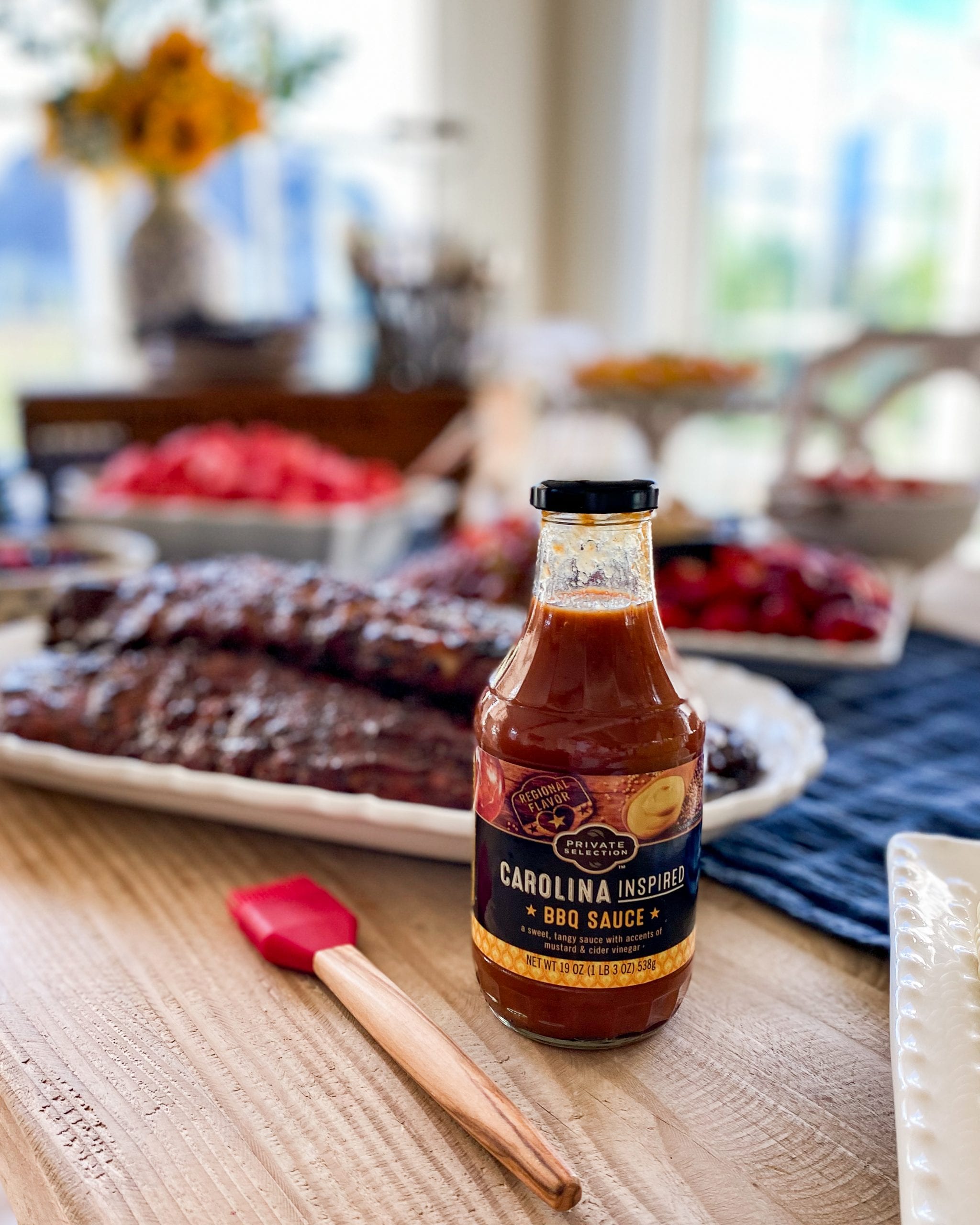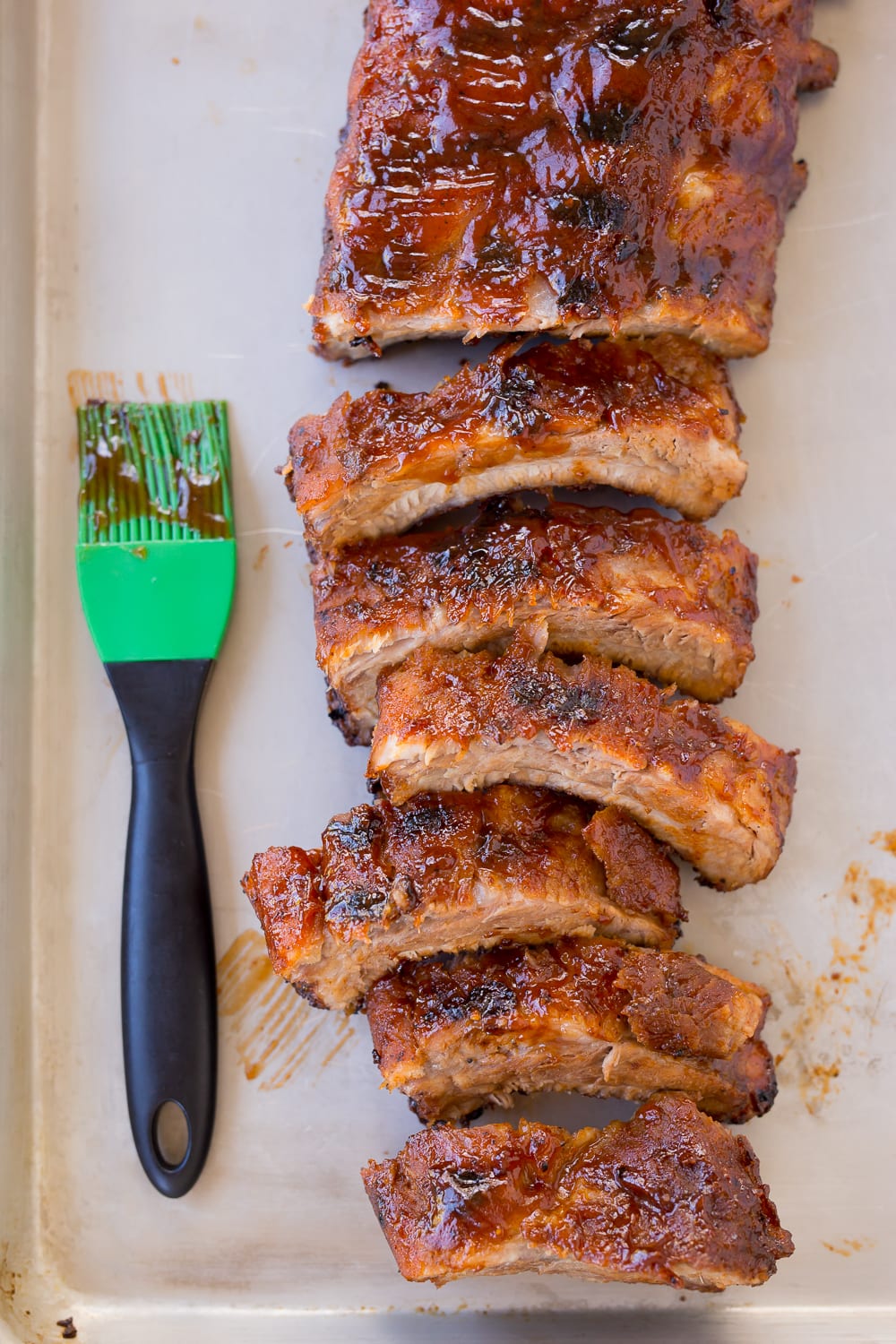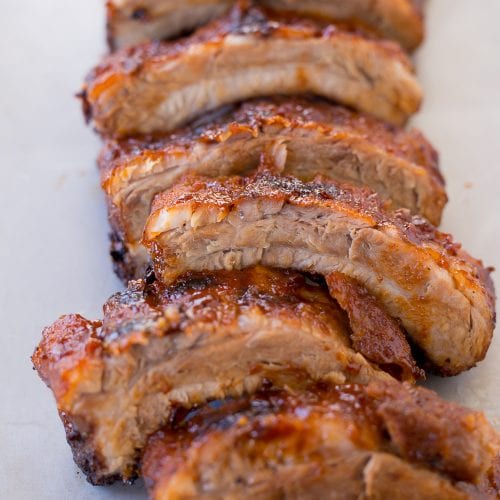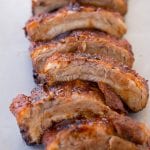 Best Barbecue Ribs Recipe
This fail proof rib recipe always turns out great and is so easy to make! Bake them in the oven with the rub first, then finish them on the grill for fool proof ribs everytime.
Cook Time
2
hours
30
minutes
Ingredients
3

tbsp

garlic seasoning salt

4 tsp

tsp

salt

4

tbsp

Mrs. Dash Seasoning

4

tbsp

paprika

¾

cup

brown sugar

½

tsp

black pepper

4

tbsp

montreal steak seasoning

½-¾

cup

vegetable or canola oil

2

racks

baby back pork or pork spare ribs

(Either type of rib works great with this recipe)

1-2

cups

bbq sauce
Instructions
To make the rub, dump all the spices and brown sugar into a small mixing bowl. Stir until well combined and set aside.

Set baby back or spare ribs on a baking sheet. Pour vegetabel oil onto the ribs and rub all over on both sides. After the ribs are coated well with the oil, cover the ribs with the dry rub.

Wrap the ribs in foil twice or you can use heavy duty foil and seal them up well. Place on a clean baking sheet and bake them in the oven at 325° for 2 hours.

Some ovens vary so check the ribs to make sure they are tender enough after the two hours. If not put them back in for 15 more minutes. You want them fork tender but not falling off the bone.

Take them out of the oven and remove them from the foil, then put them on a heated bbq grill and baste with your favorite bbq sacue. When the bbq sauce starts to carmelize a bit they are done! This usually takes about 5-10 minutes depending on your grill.
I hope you enjoy my favorite barbecue ribs recipe!
Enjoy!
Holly