Traveling In Style With Walmart Home
As many of you know, I travel a lot! That being said, I have shared some of my travel packing hacks that help to keep me organized and make packing for a vacation or trip simple and easy. I'll be sharing all my "Traveling in Style with Walmart Home" sources as well! I am a tad bit obsessive about being prepared and that sometimes leads to overpacking so having a system for this helps keep things more organized.
This post is sponsored by Walmart and may include affiliate links.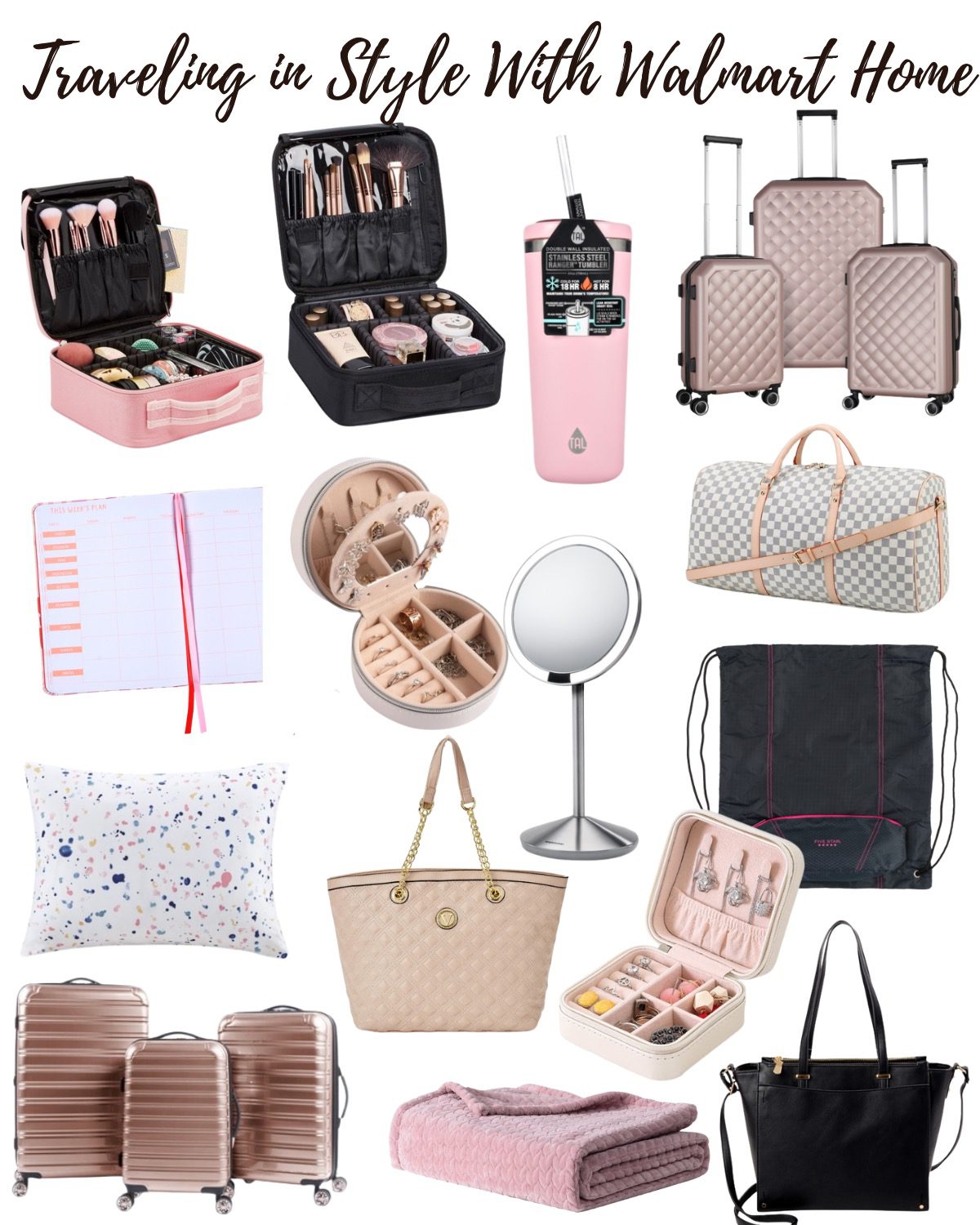 Here are some of my travel must-haves from Walmart Home that makes packing streamlined and fast!
Walmart Home has a great selection luggage and other items that make traveling easy. I love how many stylish carryon and weekend bags they have that are functional and durable plus they look nice too! I've linked all these items at the bottom of the post or you can click here to see more of from Walmart Home travel section.

How I Pack my Clothing
I leave all my clothes on hangers and lay them out in my suitcase. This helps me to put outfits together that I'll be wearing and keeps my clothes looking nice and wrinkle free for the most part. When I arrive at my destination, its so easy to unpack and hang my clothes in the closet of wherever I'm staying.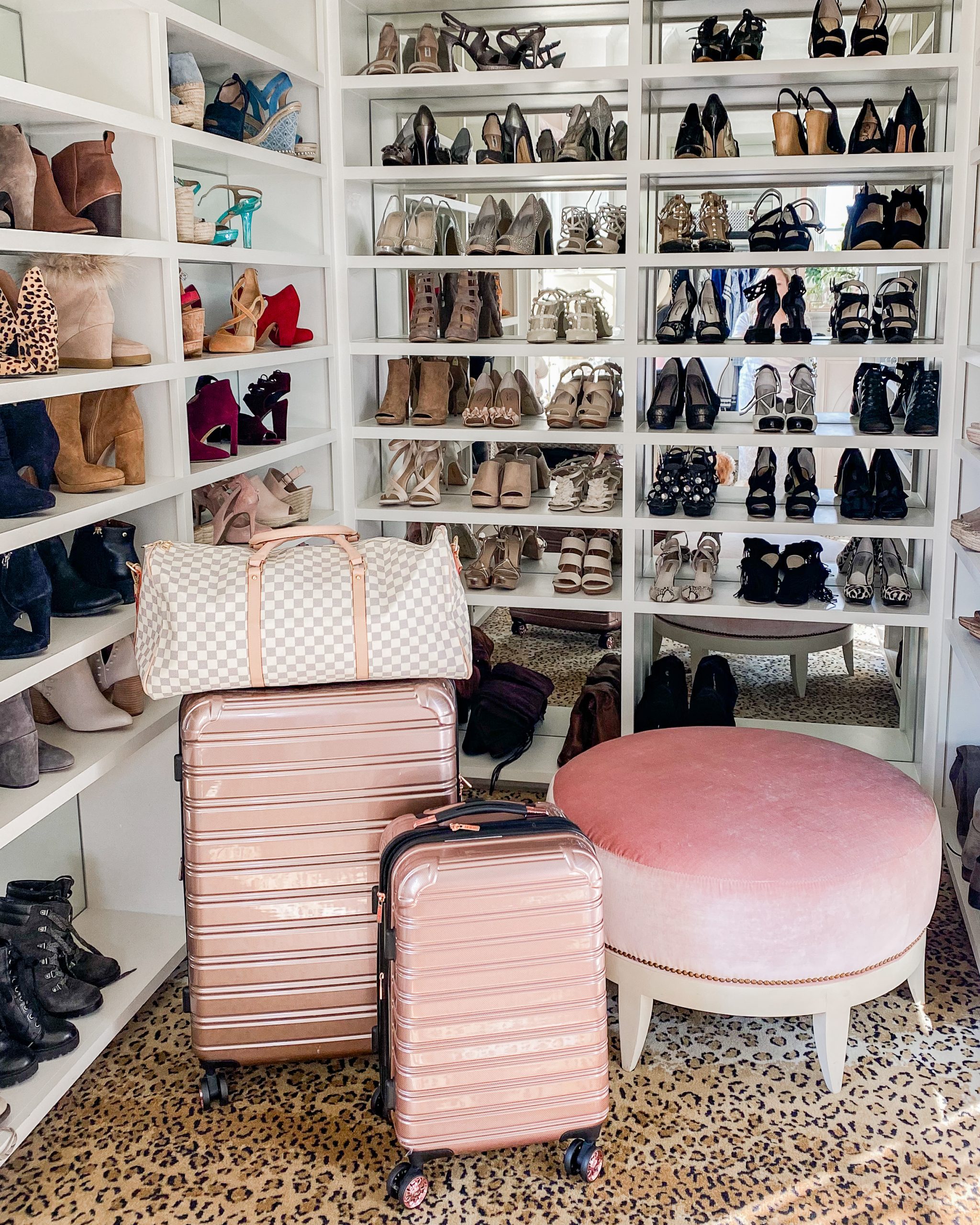 How to Pack Toiletries, Make-up, and Hair Products
Packing all my skin and haircare products can be a bit overwhelming so I have come up with a little system that makes it fast and easy every time I need to travel. I have small travel size plastic containers and I fill them up with all my liquids. (shampoo, conditioner, face wash, body wash) I have them all ready to go and keep them in a small bags that I can toss into my suitcase. I refill them as needed and have this bag with all these items ready to go.

Another must have item I can't leave home without is my magnification travel mirror that has a light! I can't live without this!

Here are some more of my must haves from Walmart.
Travel Blanket, Luggage Tags, Travel Umbrella, Sunscreen, Insulated Water Bottle, Travel Pillow, and a good Book!

Don't forget your jewelry! I like to have all my jewelry sorted out by the different metals so I have rose gold, silver, and gold jewelry pouches. Putting all my jewelry into these little pouches makes it so much easier. I've linked a few other travel jewelry cases at the bottom of the post. I bought these from Walmart and there are so many to choose from.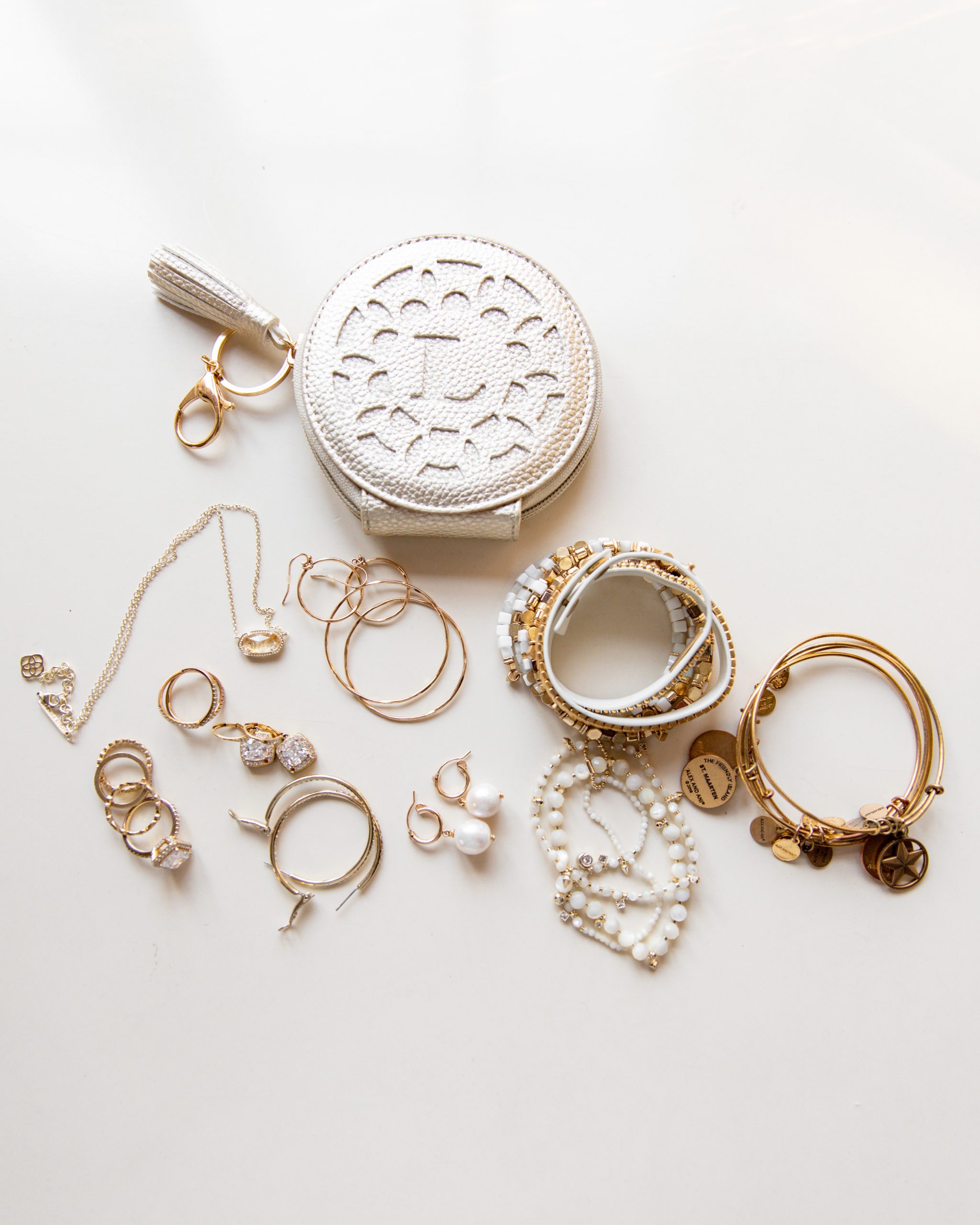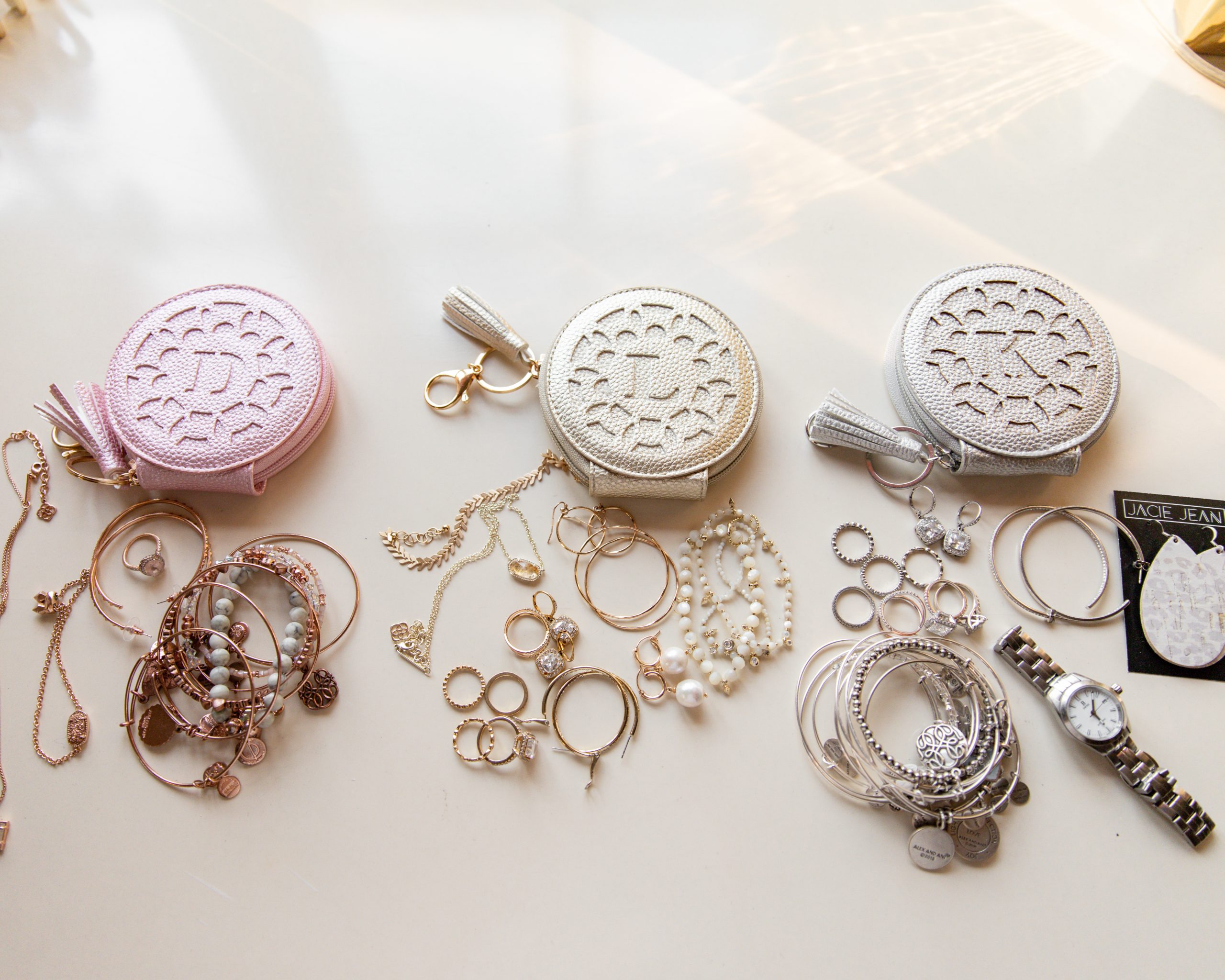 Travel Bag for Carry-on items
I always carry a bag onto the plane along with my work bag and laptop. I keep my medication, headphones, travel blanket, travel pillow, jewelry, sweater, and a few snacks in my carryon bag. I love this designer dupe from Walmart!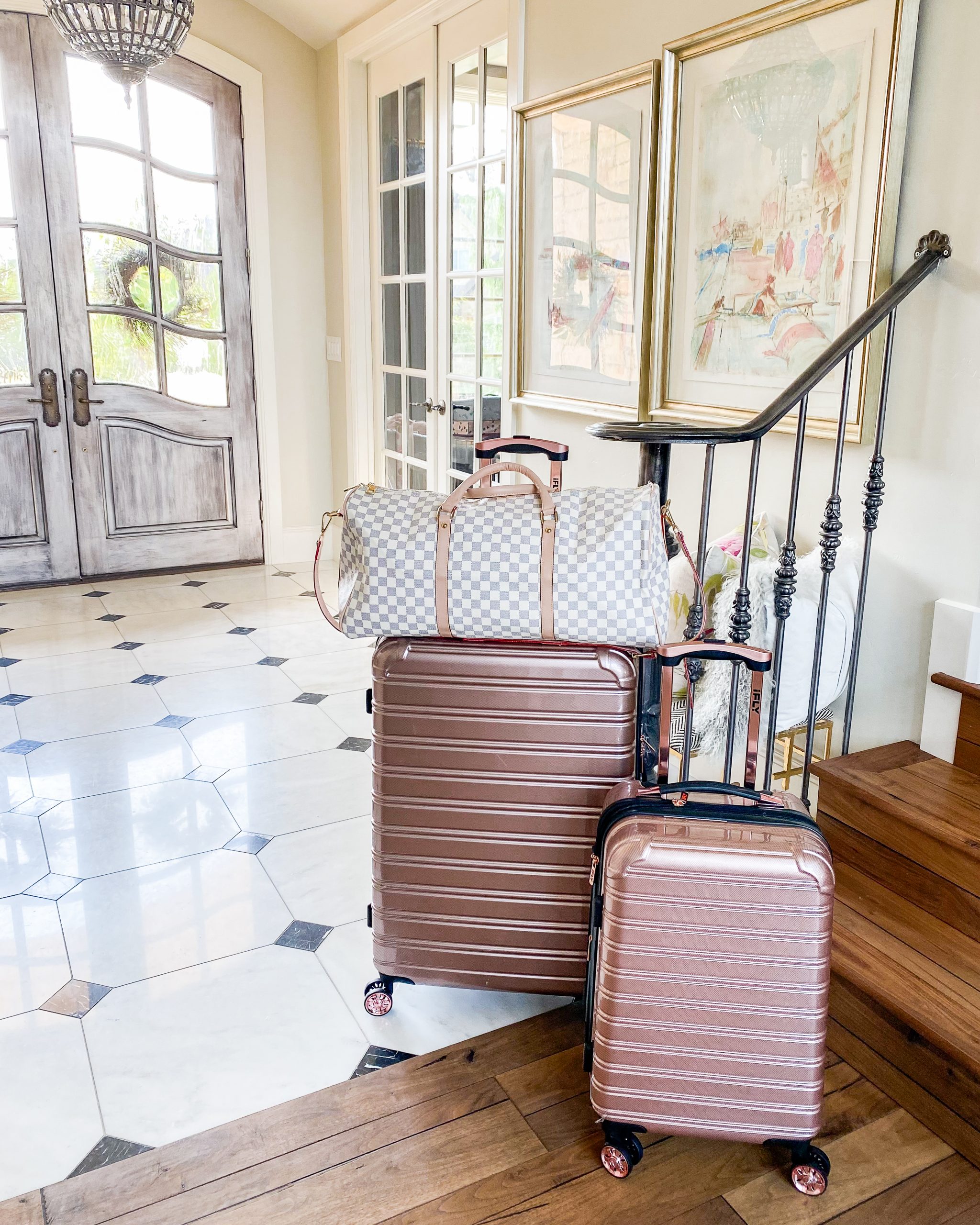 I hope you've enjoyed seeing how I pack and get ready to travel! Walmart Home makes it so easy to prepare for any vacation or trip you're planning to take. I've linked all the items here so you can prepare for your next trip with ease! Happy Packing and Safe Travels!!