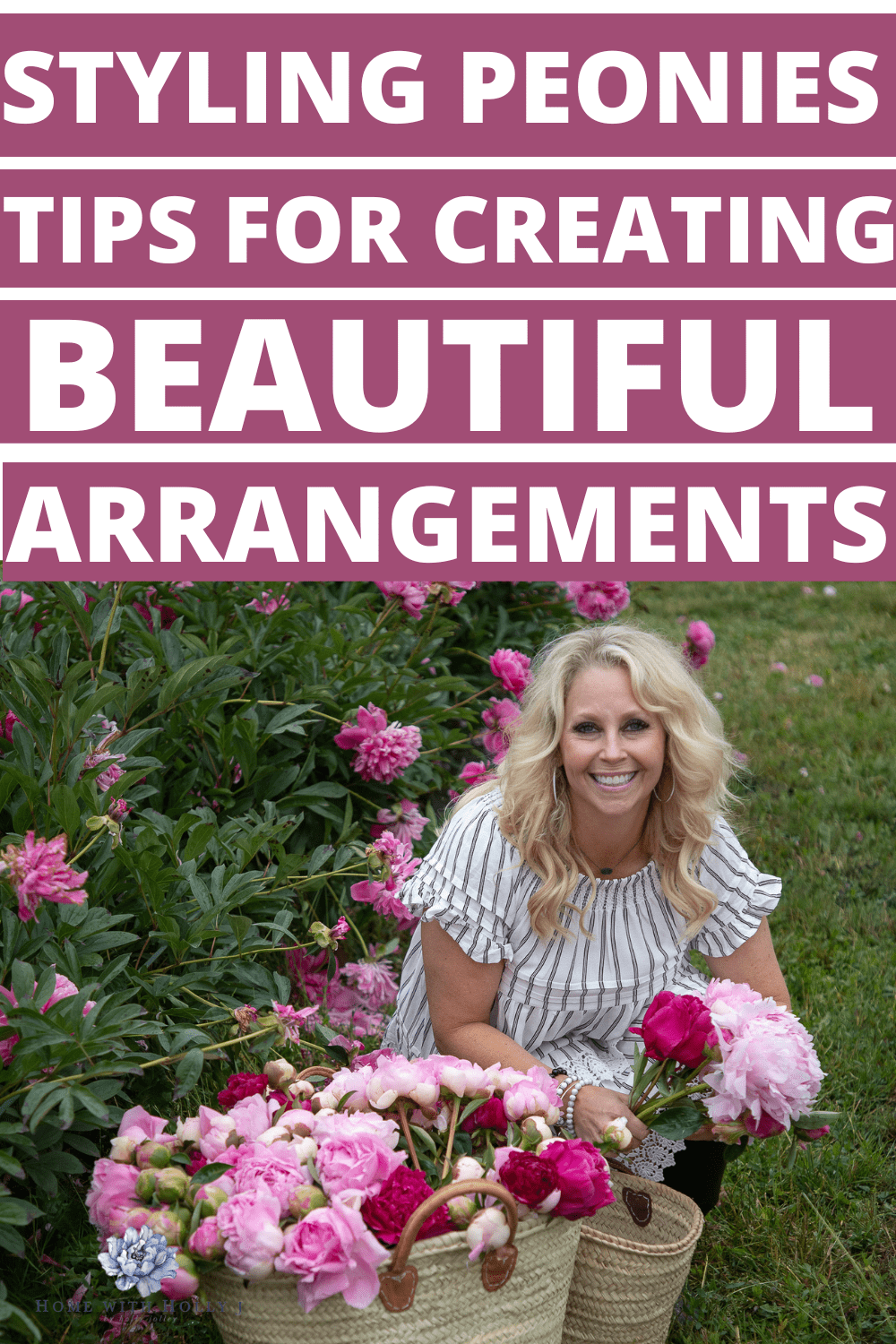 Add a touch of elegance to your home with stunning peony arrangements. Todays post is on Styling Peonies and Tips for Creating Beautiful Arrangements.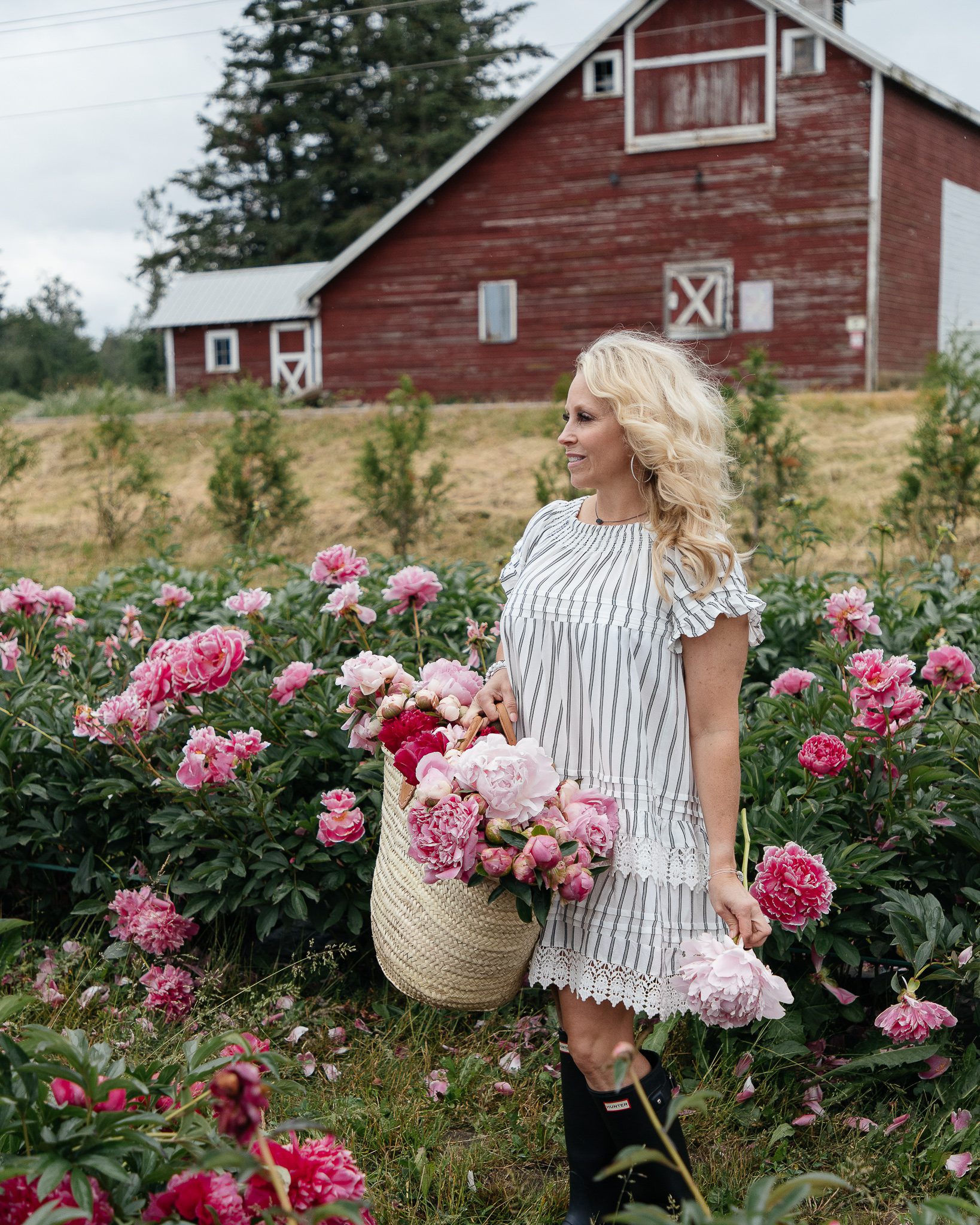 Disclaimer: This post does include affiliate links for your convenience. This is at NO additional cost to you but earns me a small commission. To read more, check out our disclosure policy.
Styling Peonies: Tips for Creating Beautiful Arrangements
Peonies are one of the most beloved flowers in the world, and it's easy to see why. With their soft, fluffy petals and sweet fragrance, peonies add a touch of elegance and beauty to any space. If you're lucky enough to have peonies in your garden or can get them from a florist, you may be wondering how to style them in your home to showcase their beauty. In this blog post, we'll share some tips on how to style peonies in a vase, as well as some peony floral styling tips and ideas on how to care for them. I hope you find this post on Styling Peonies: Tips for Creating Beautiful Arrangements helpful!
Check out this Reel I shared on Instagram and follow along with me there too!
Choosing the Right Vase
When it comes to styling and arranging peonies, the first step is to choose the right vase. Peonies have large, heavy blooms, so you'll need a sturdy vase that can support their weight or some type of flower frog, chicken wire support structure, or a tape grid. You can also use floral foam but I'm not a huge fan of that as it's terrible for the environment.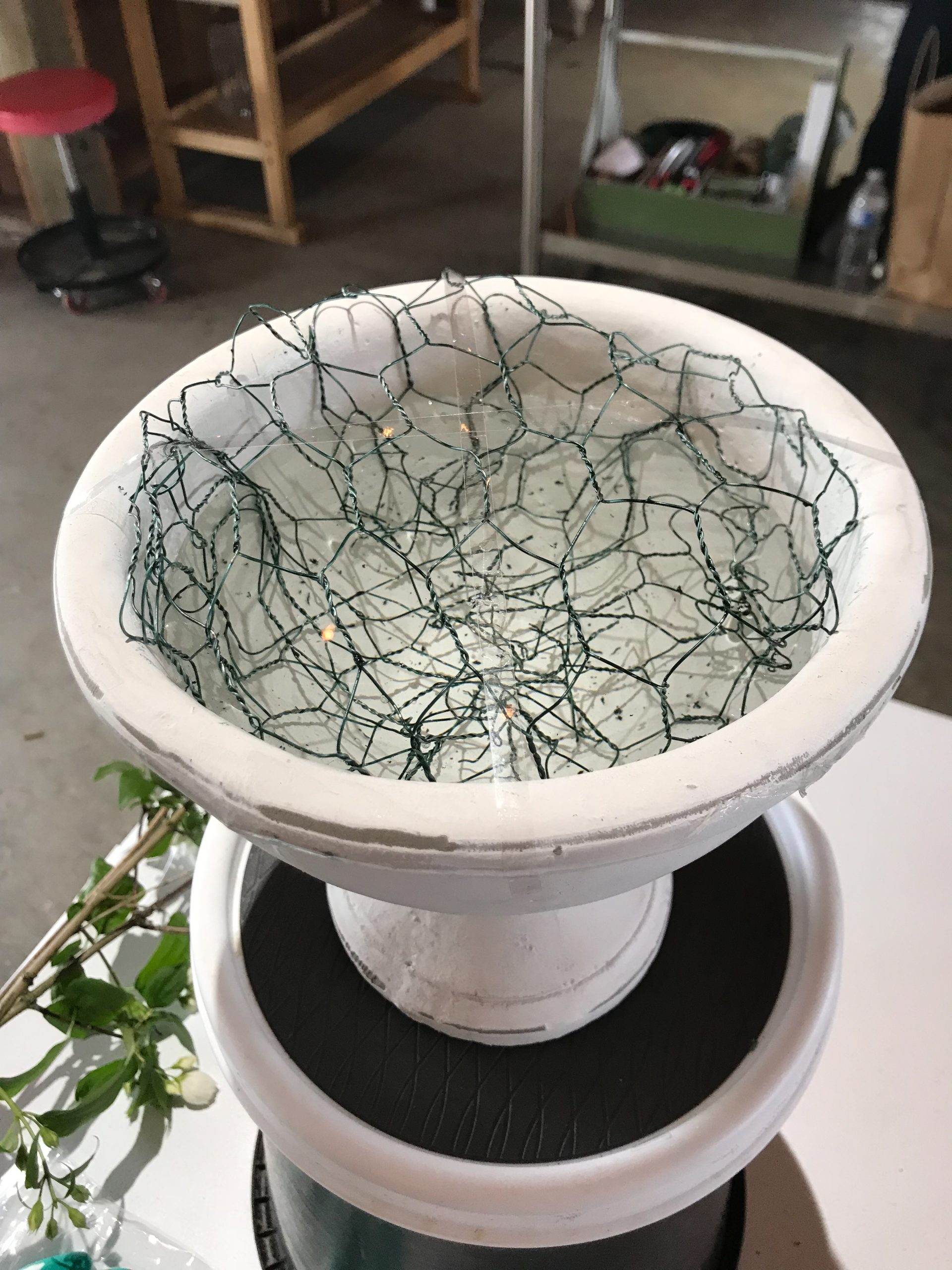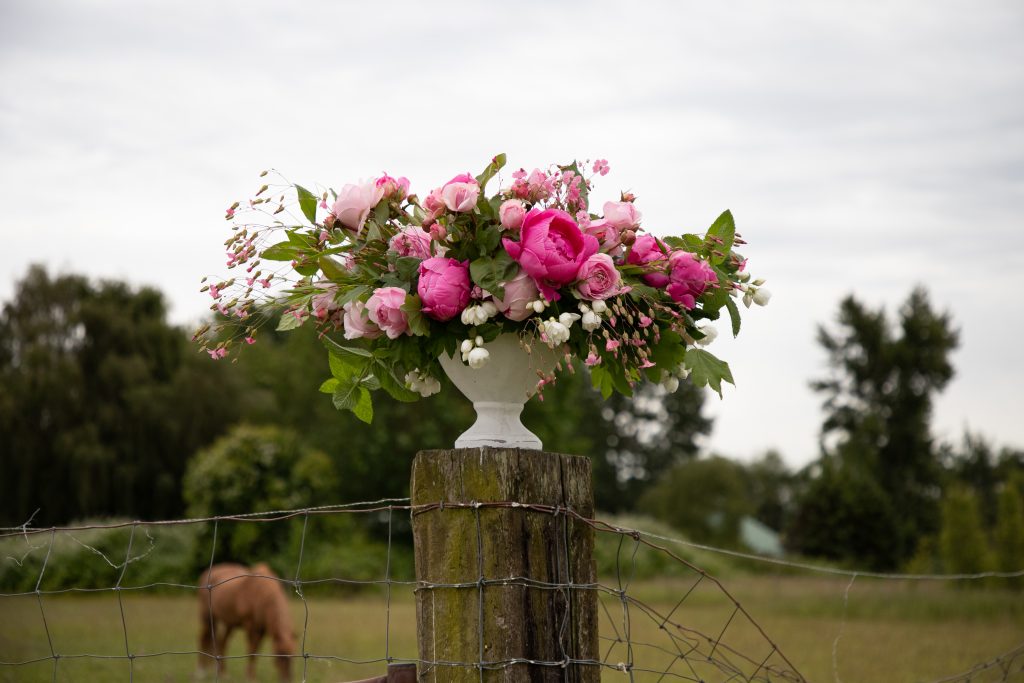 A wide-mouthed vase is also ideal, as it will allow the flowers to open fully and display their beauty. Consider using a compote, which will showcase the beauty of the flowers while adding a touch of elegance to your space.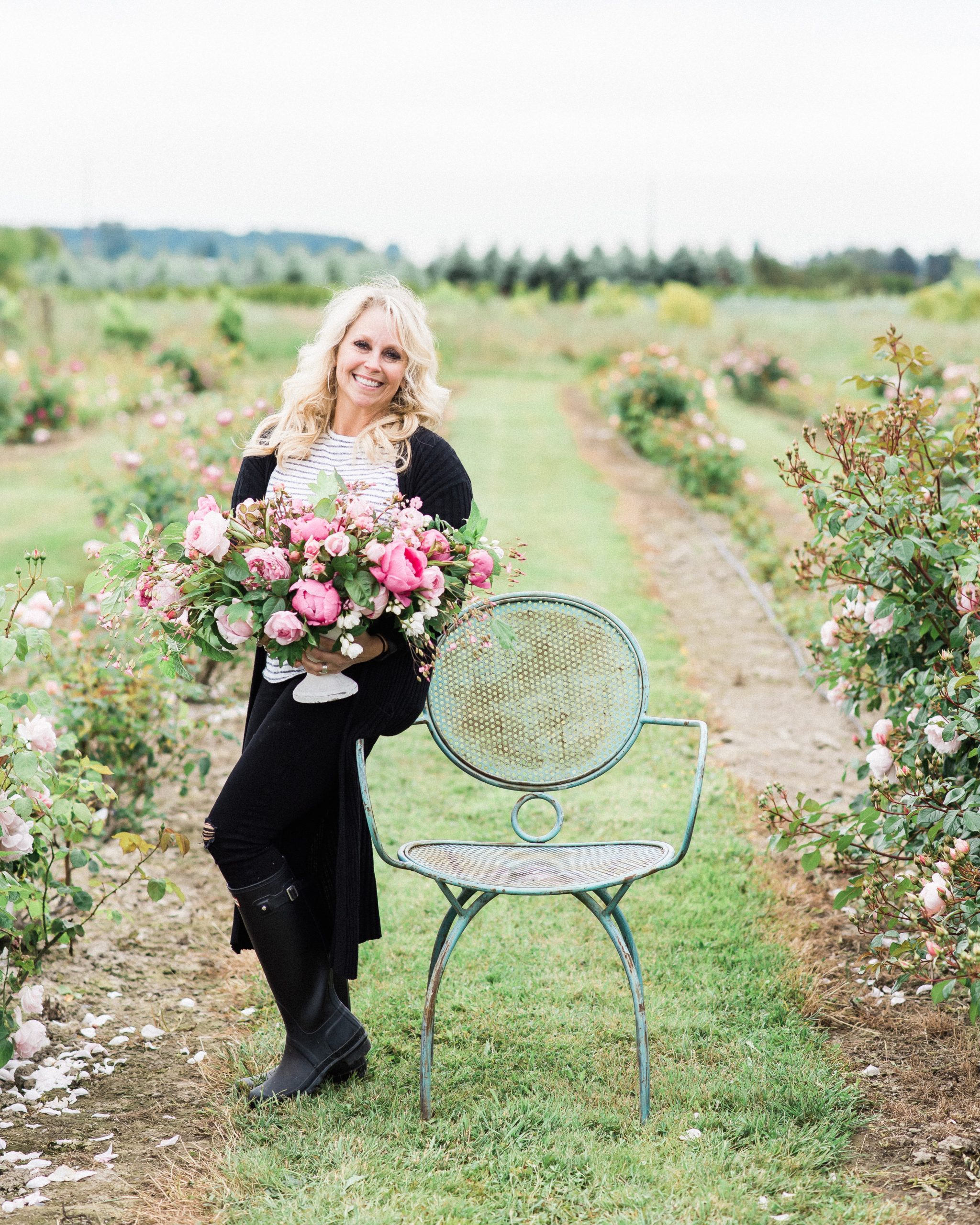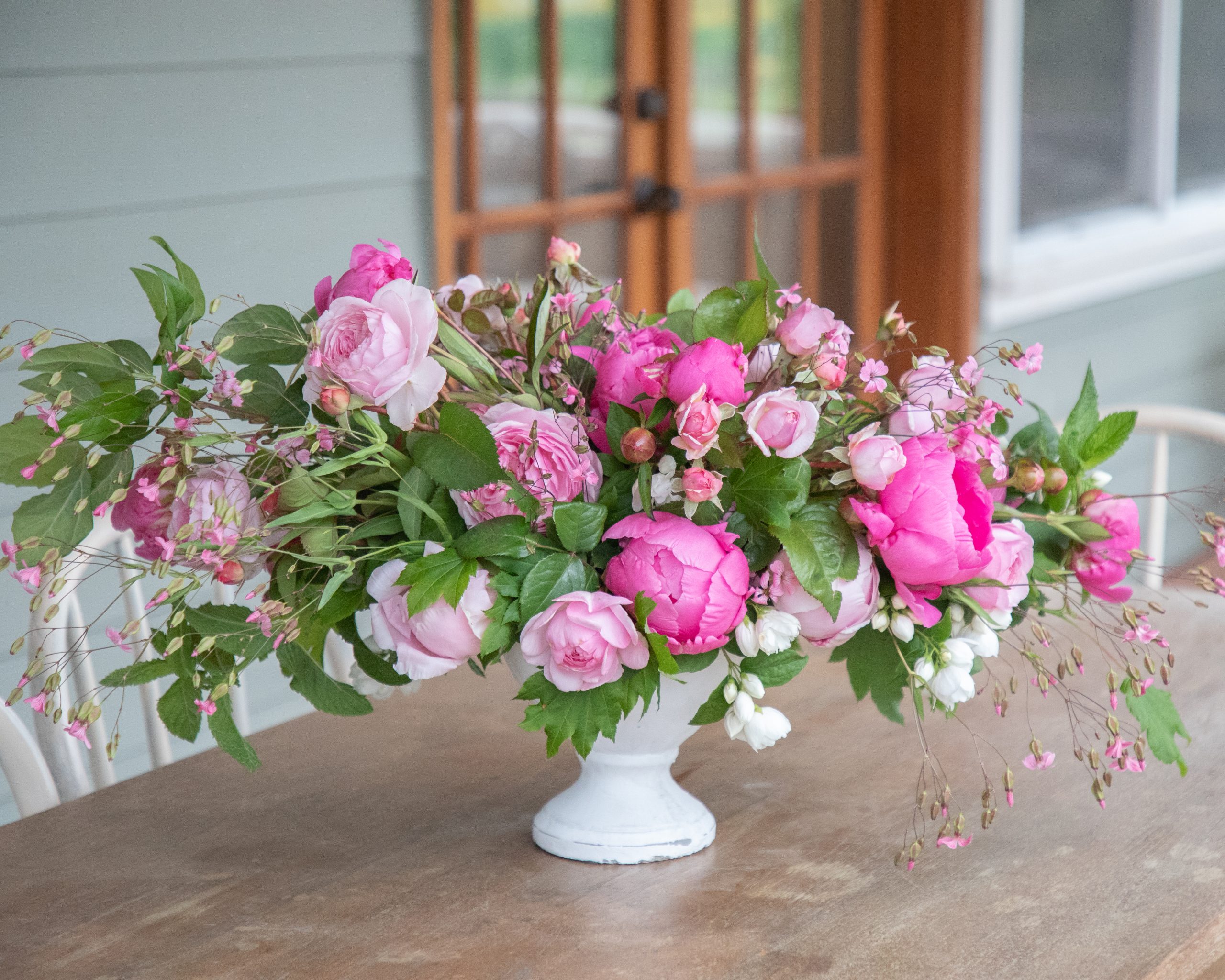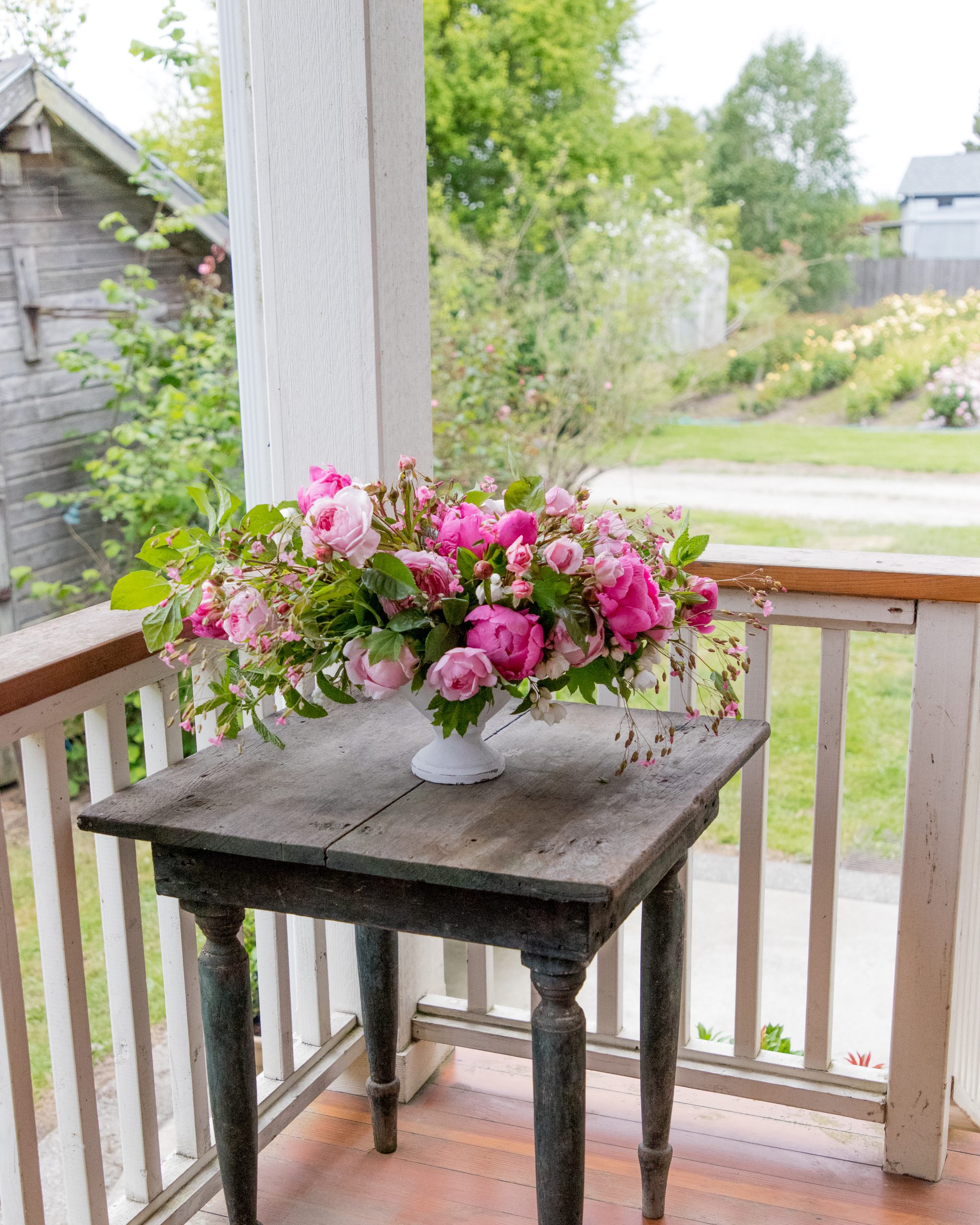 Pair with Other Flowers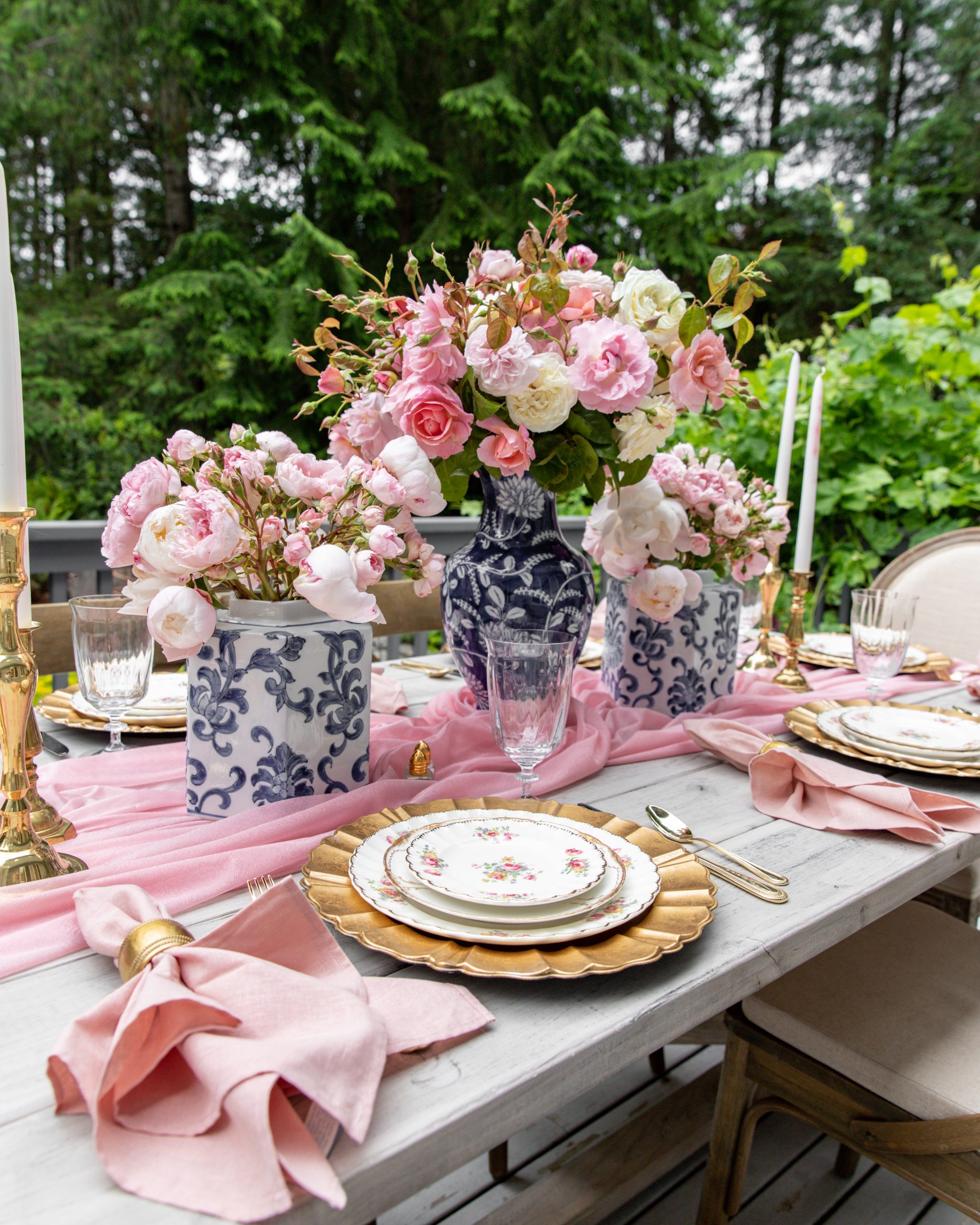 Peonies are stunning on their own, but they also pair well with other flowers to create a beautiful arrangement.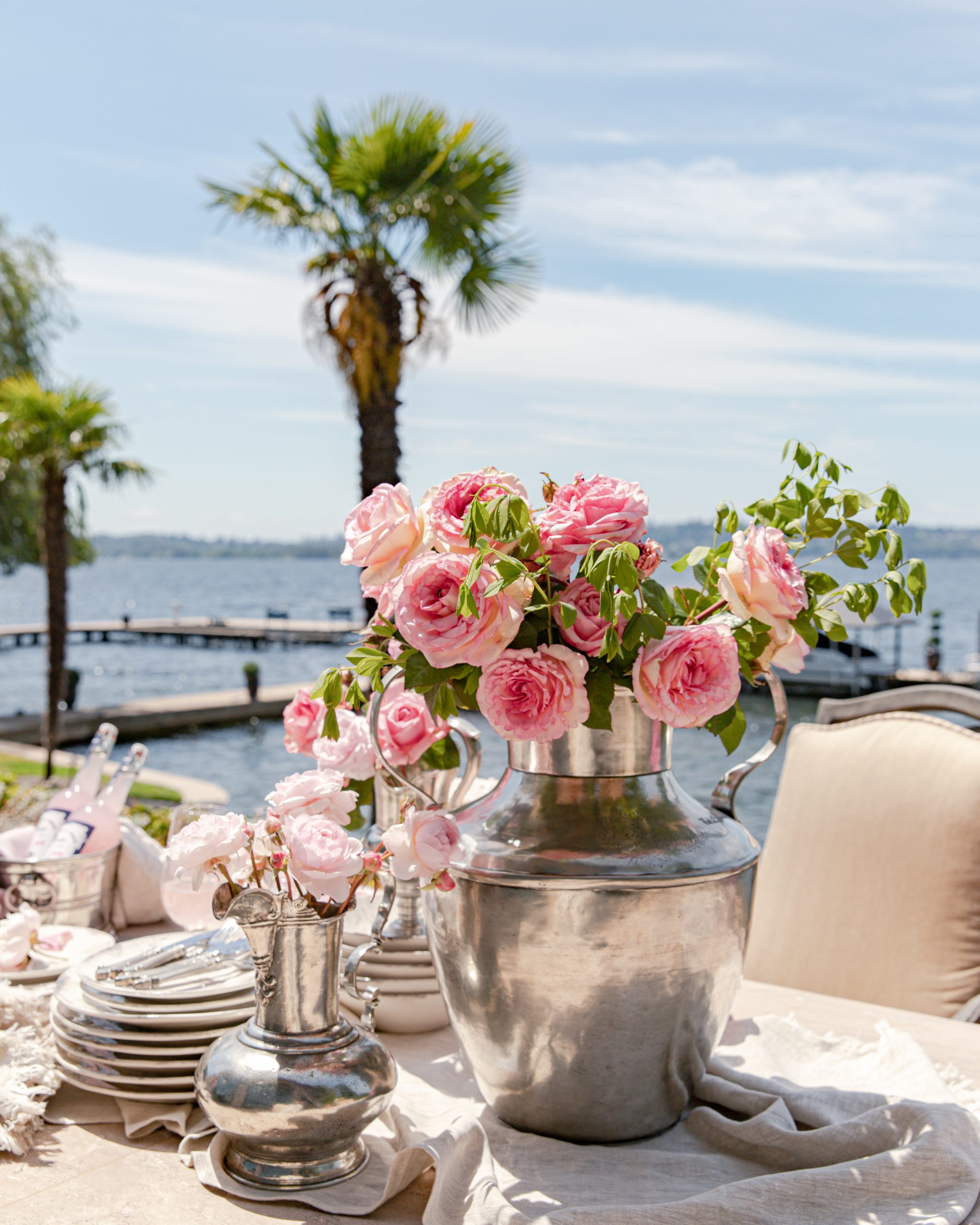 Consider pairing them with other soft and romantic blooms, such as roses, hydrangeas, or ranunculus. You can also add some greenery, such as eucalyptus or ferns, to add texture and interest to your arrangement.
Choose the Right Location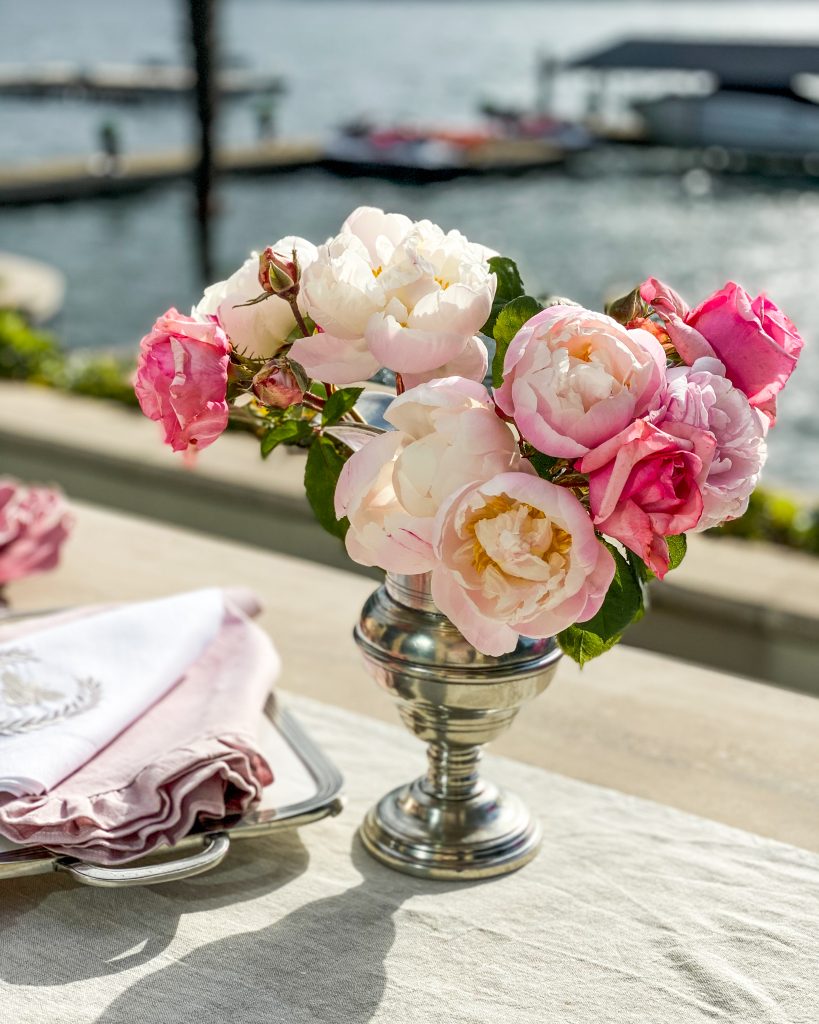 Once you've arranged your peonies, it's important to choose the right location to showcase their beauty. Peonies are versatile flowers and can be used in a variety of settings, from a formal dining room to a casual living room. Consider placing your arrangement on a coffee table, dining table, kitchen island, or mantle for maximum impact.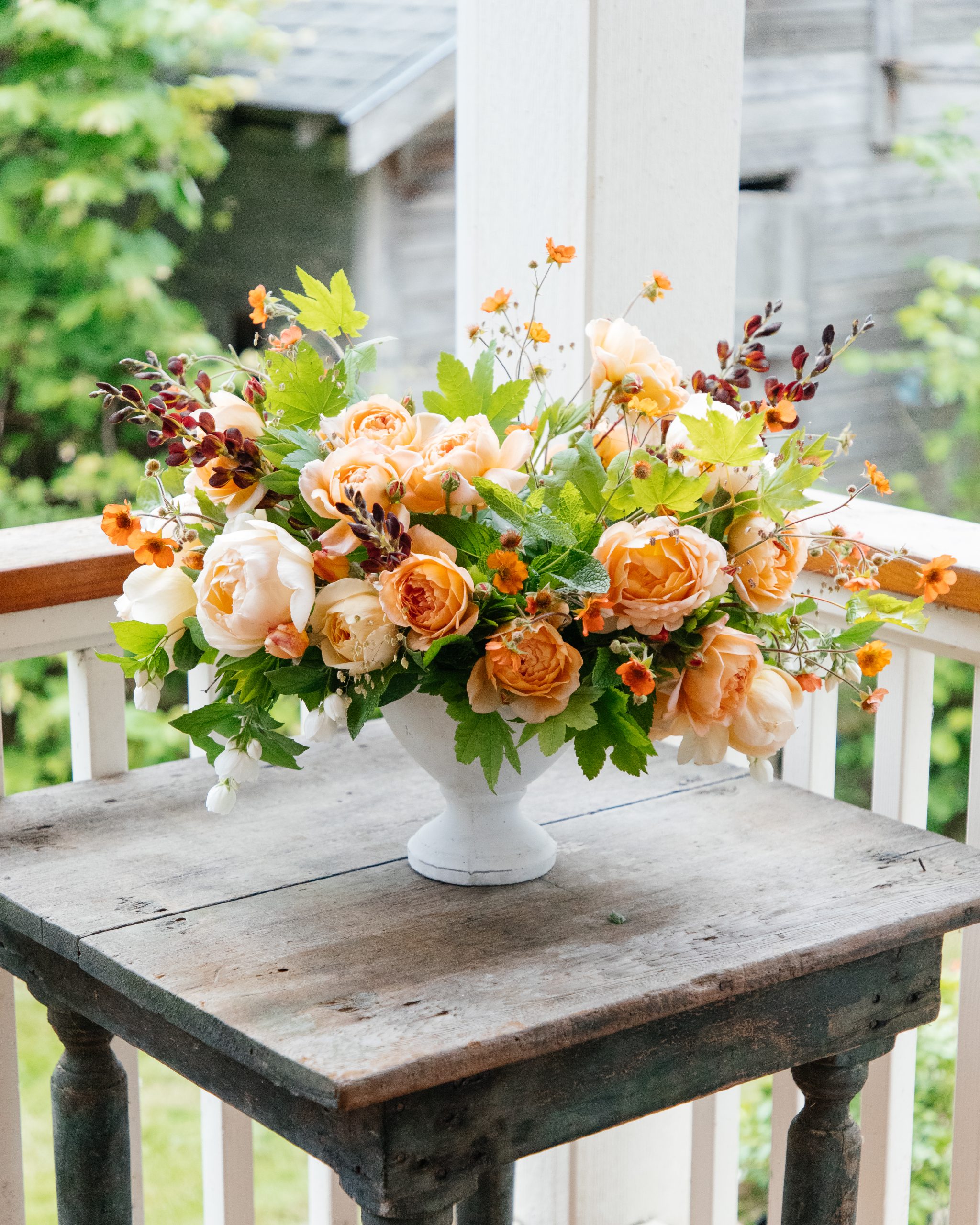 Here's another peony flower arrangement I made with flowers from my friend Amy Brown's Laughing Goat Flower Farm. I made this centerpiece for a birthday dinner I hosted for a friend.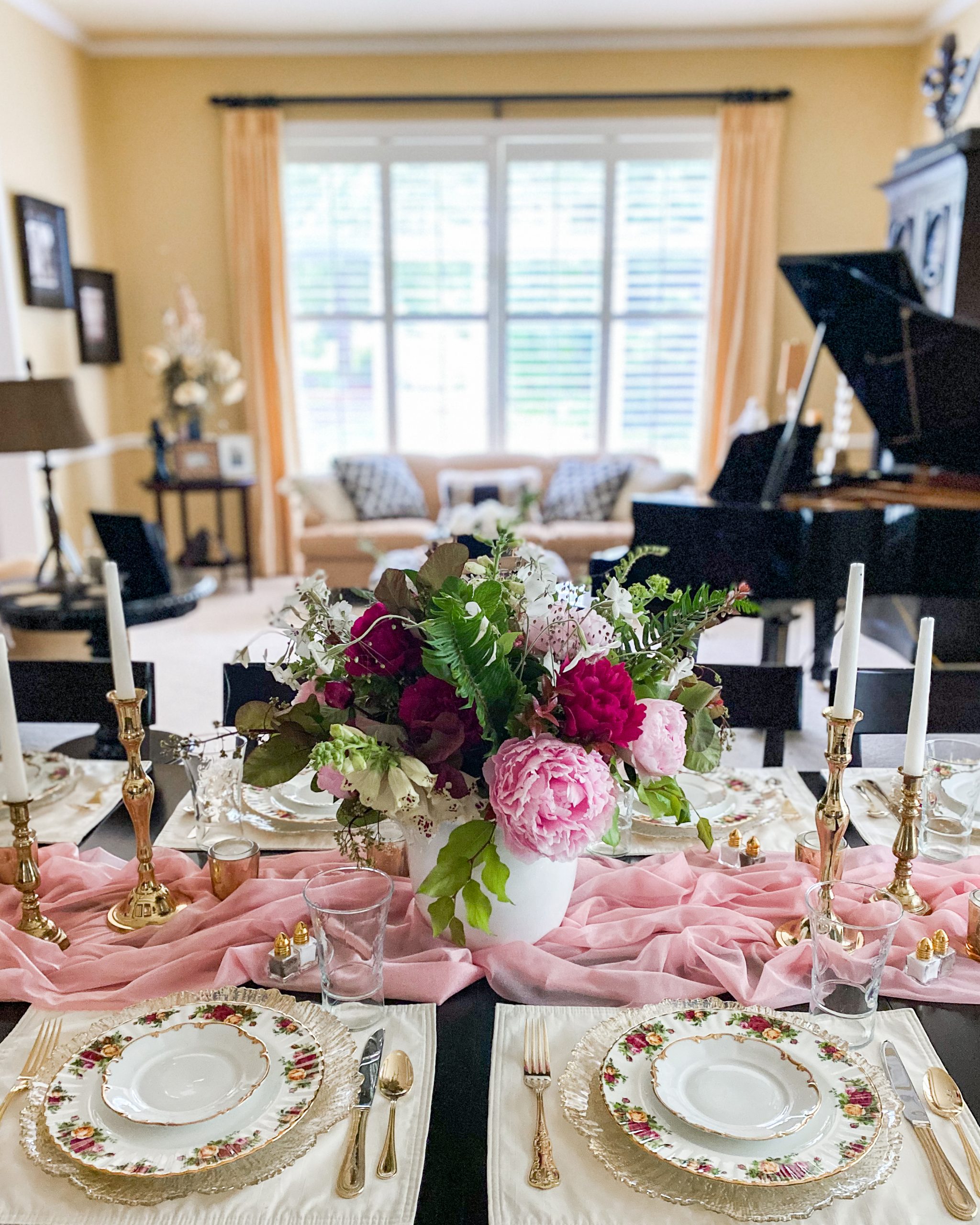 Caring for Your Peonies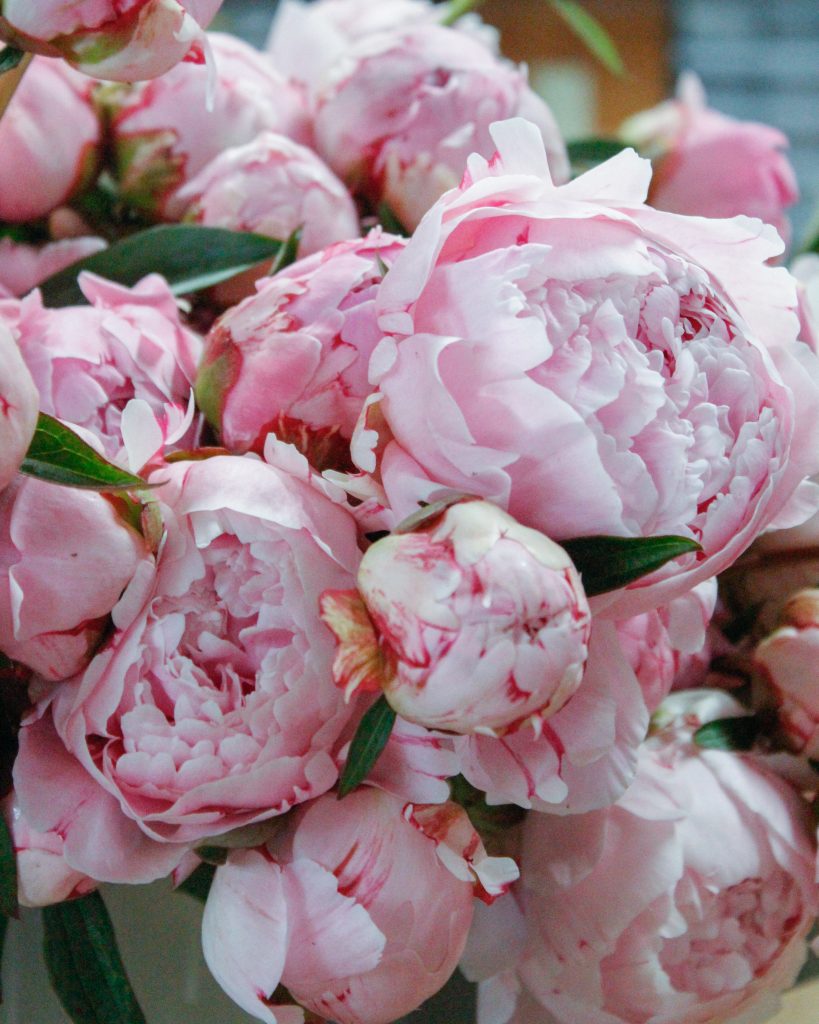 To keep your peonies looking their best, it's important to care for them properly. Cut the stems at a diagonal angle, and remove any leaves that will be submerged in water. Change the water every other day, and keep your arrangement in a cool, well-ventilated area. You can also mist the flowers with water to help them stay fresh.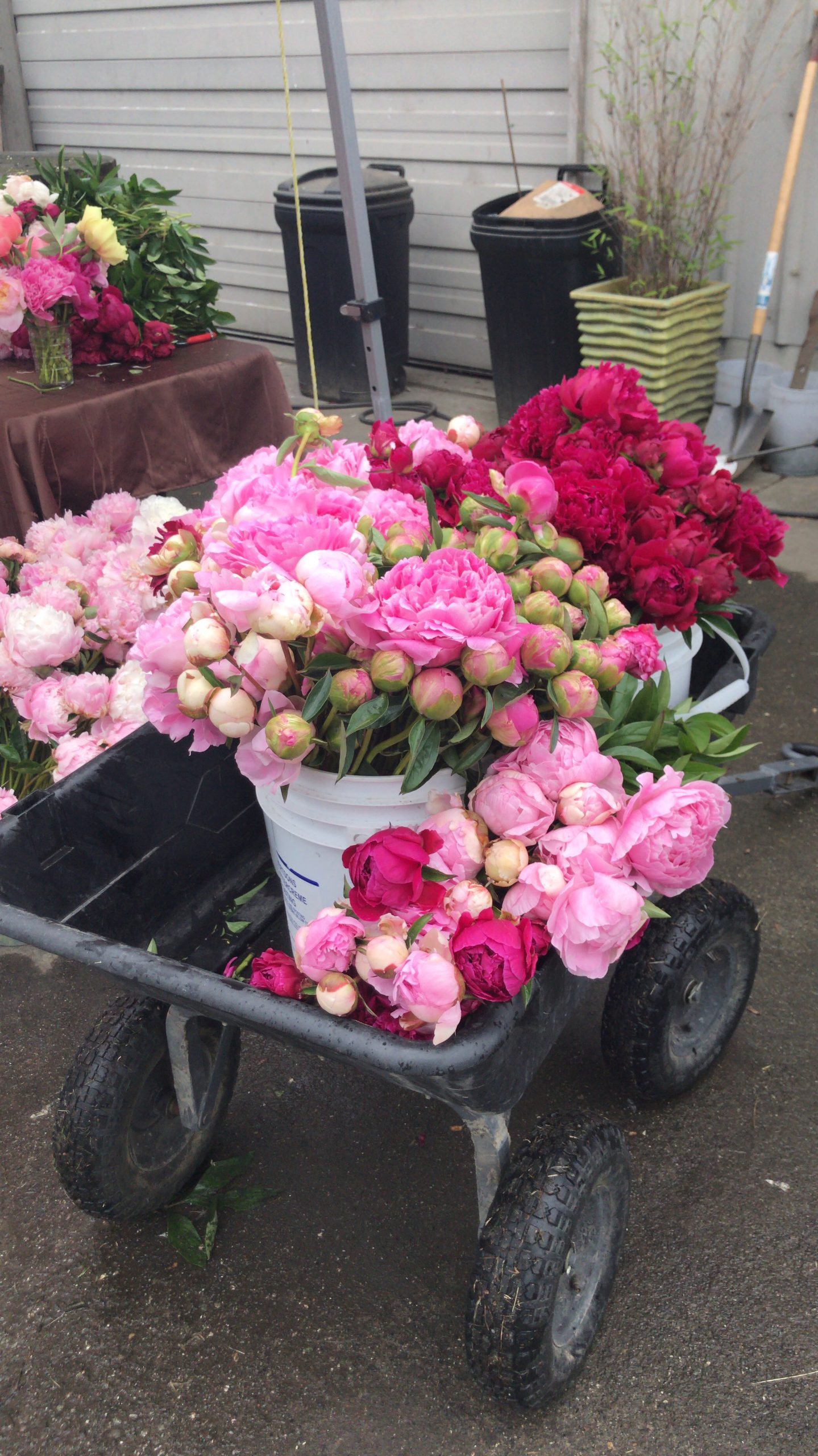 Storing Peony Flowers
Did you know you can store cut peonies to use at a later date? You can cut peonies and store them for several weeks, even up to months depending on the variety. The key to storing peonies in the refrigerator and having them bloom at a much later date is knowing when to cut them and how to properly store them. Here is what Michigan State University said:
"The first thing you need to know is when to cut the peonies. The timing needs to be precise. To store a peony for proper bloom and achieve a vase life of five to 10 days, you need to cut the flowers when the buds are showing some color and are soft like a marshmallow, according to Wilma Jackson from the Sunny Dale Spring Peony Farm in Valley Center, Kansas. During the bloom time of peonies, you must check them several times a day to make sure you are cutting at the proper developmental stage."
I've tried this method and it works! Just make sure your refrigerator doesn't freeze them. You can also dip the bottom of the cut stems in wax and wrap them up. I've seen other growers do it this way. Once you are ready to use them after storing, just recut the stems and place in water. What a great way to to extend the peony season!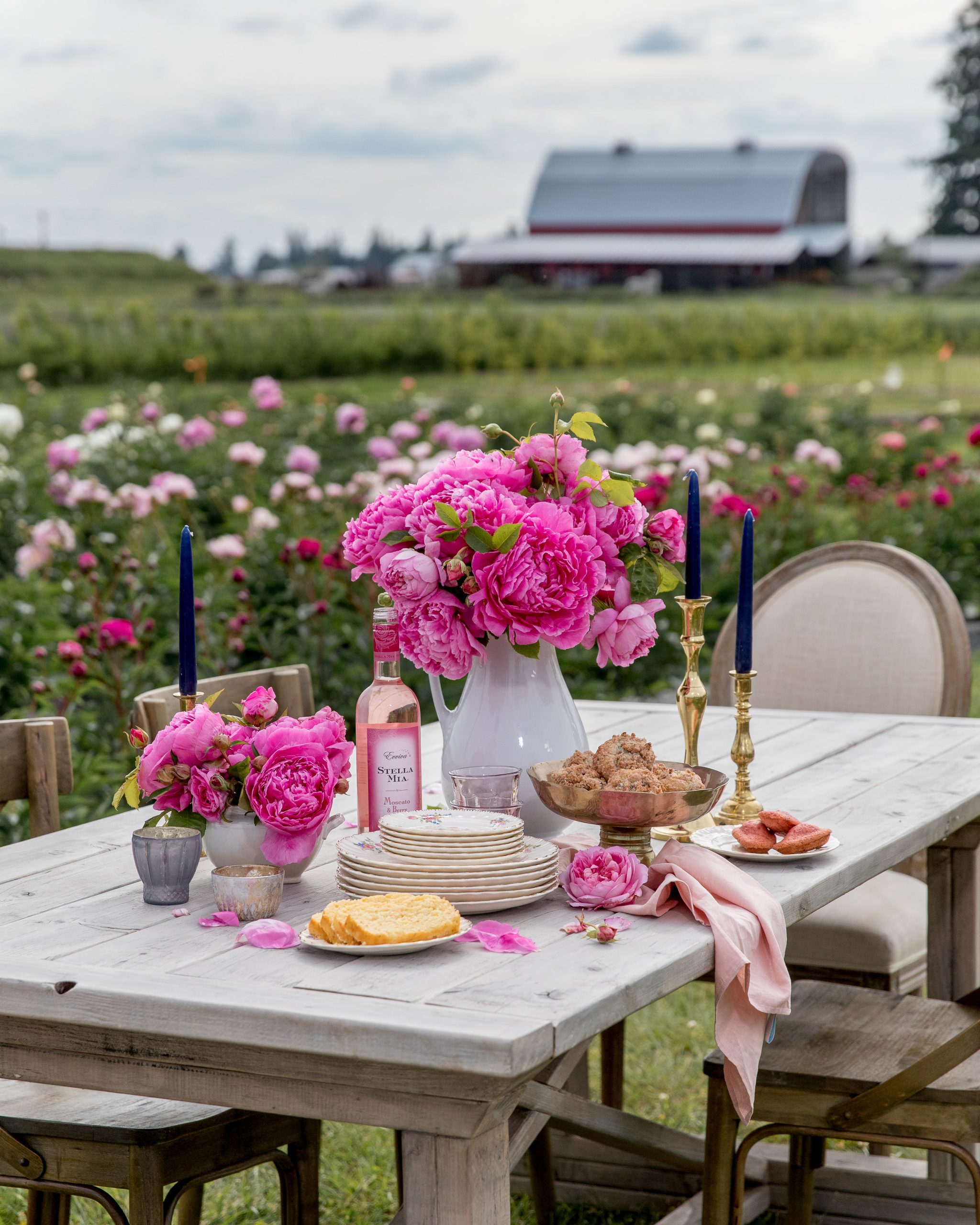 Here's another table I set with peonies grown at All My Thyme flowers at Laughing Goat Flower Farm. We got together and had the best day creating beautiful table settings with gorgeous flowers. The dishes were my great grandmas and I made my lemon cake and blueberry muffins. I loved this so much!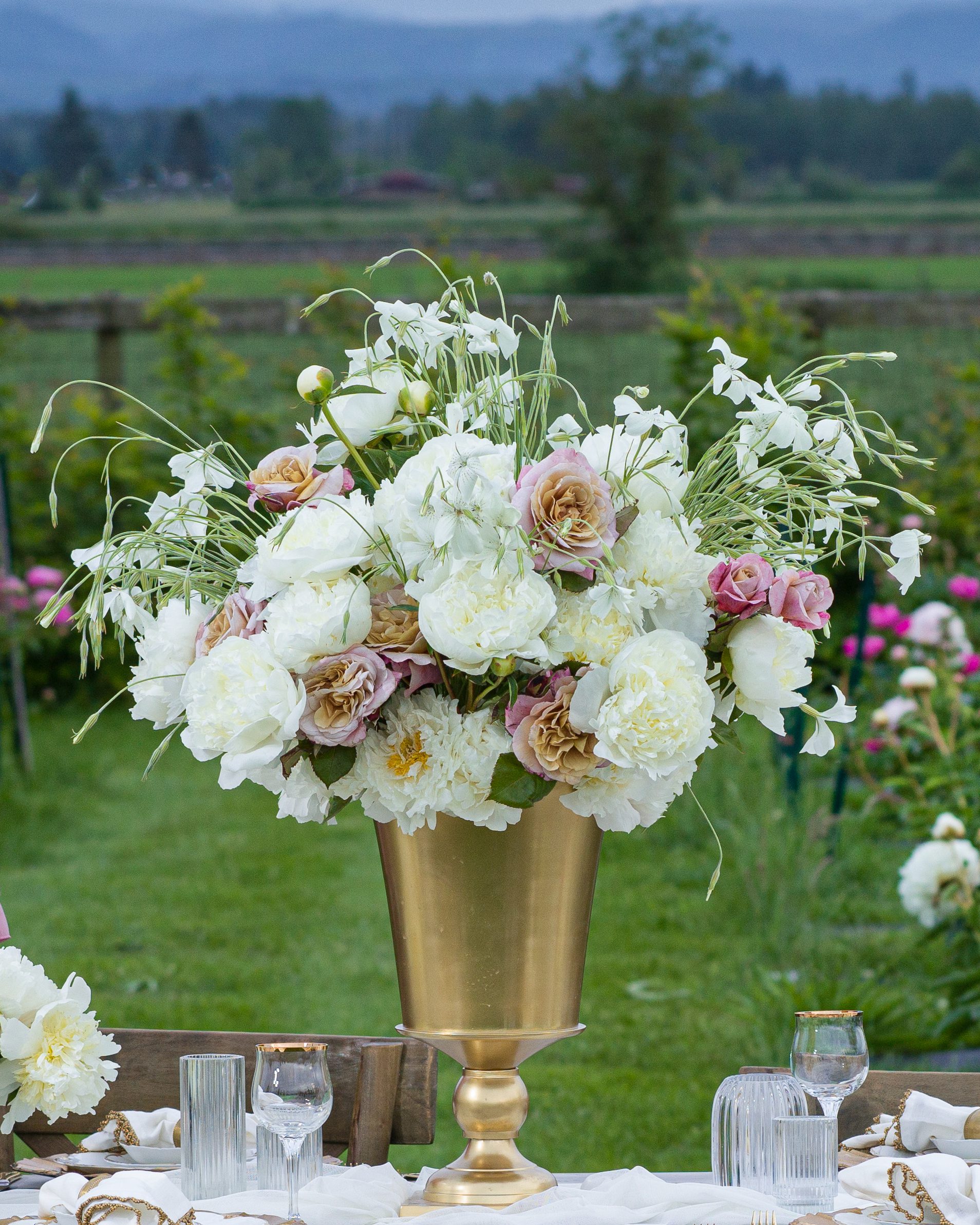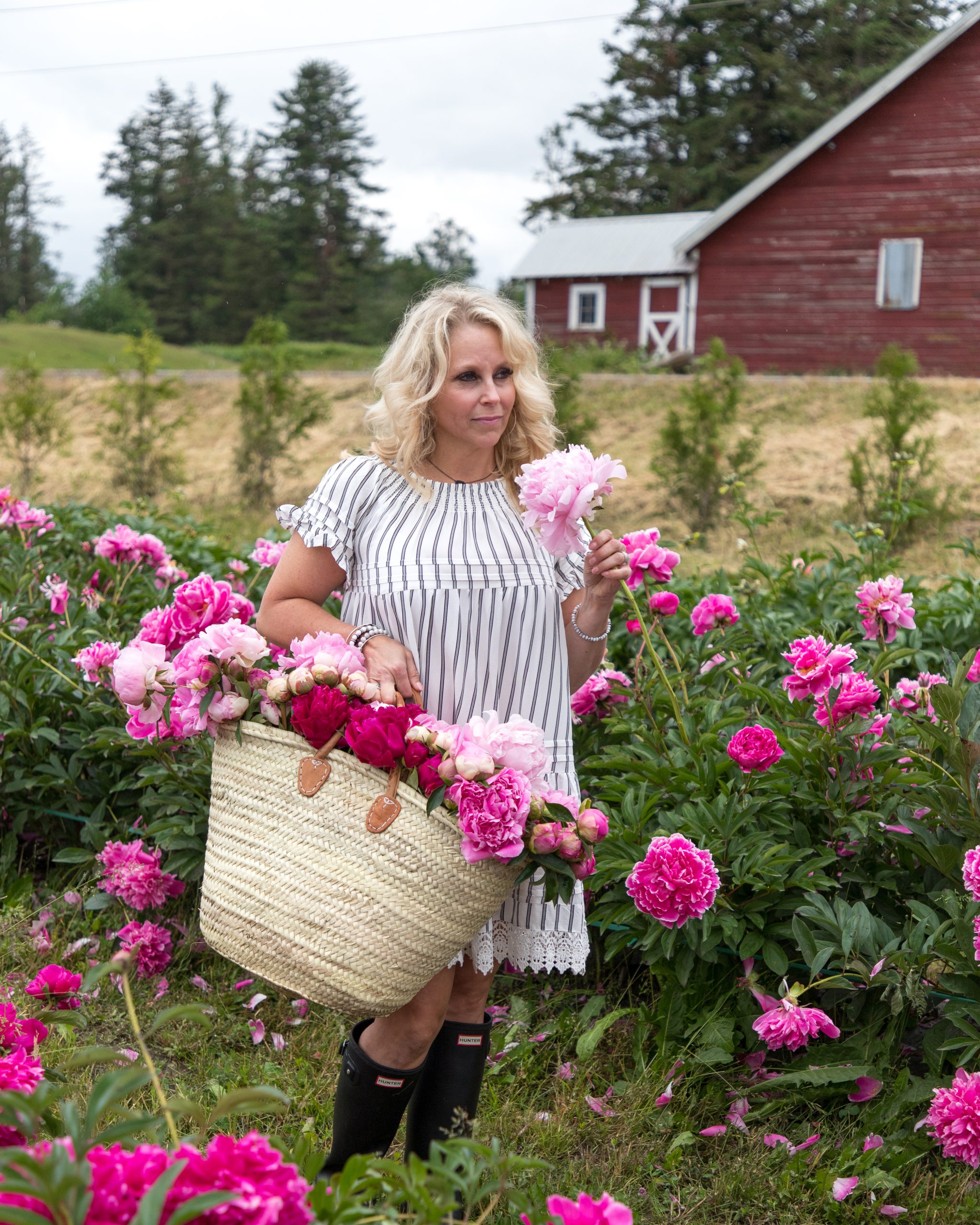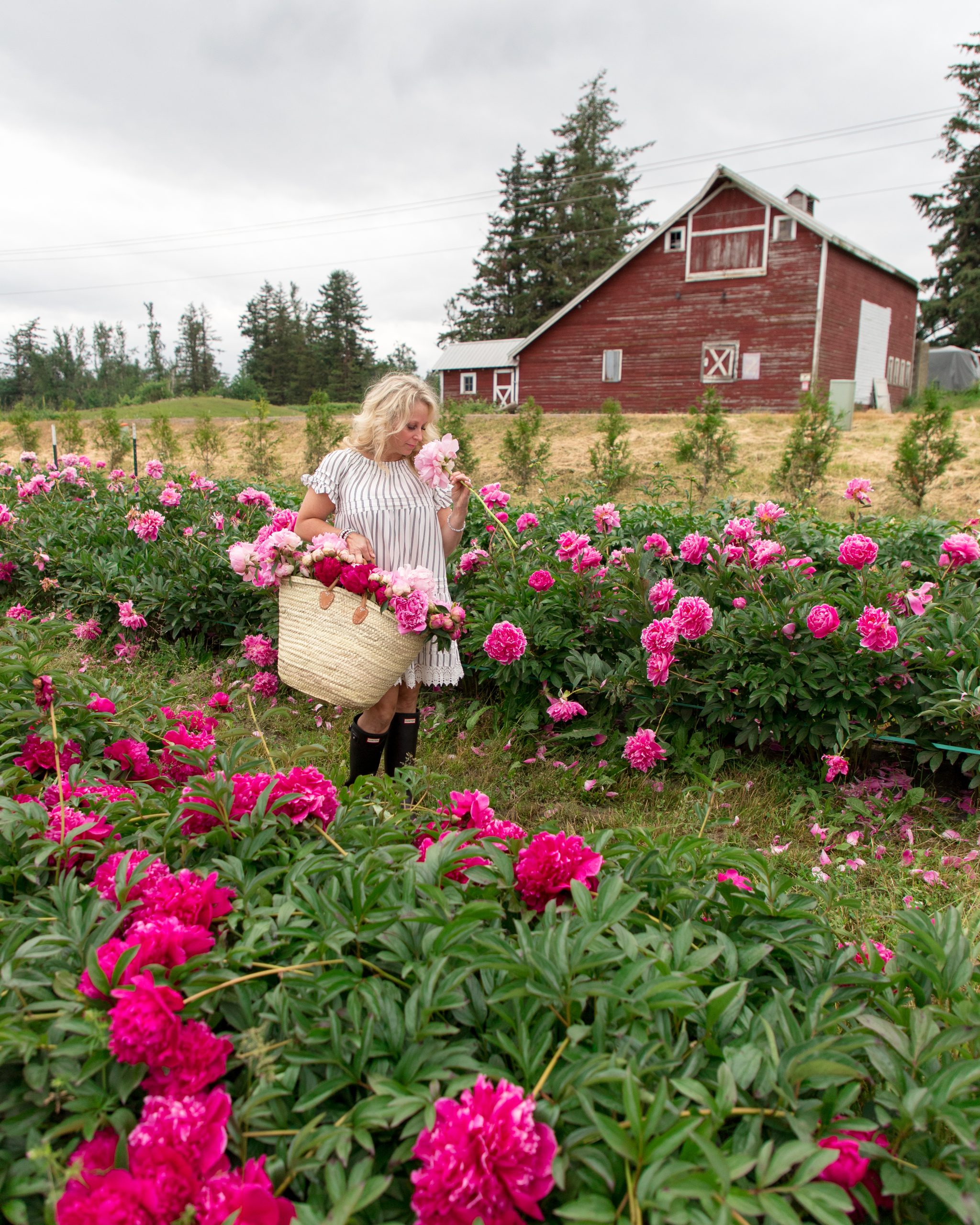 I'm looking forward to visiting Pure Peonies again in June! This is another beautiful flower farm here in the Pacific Northwest.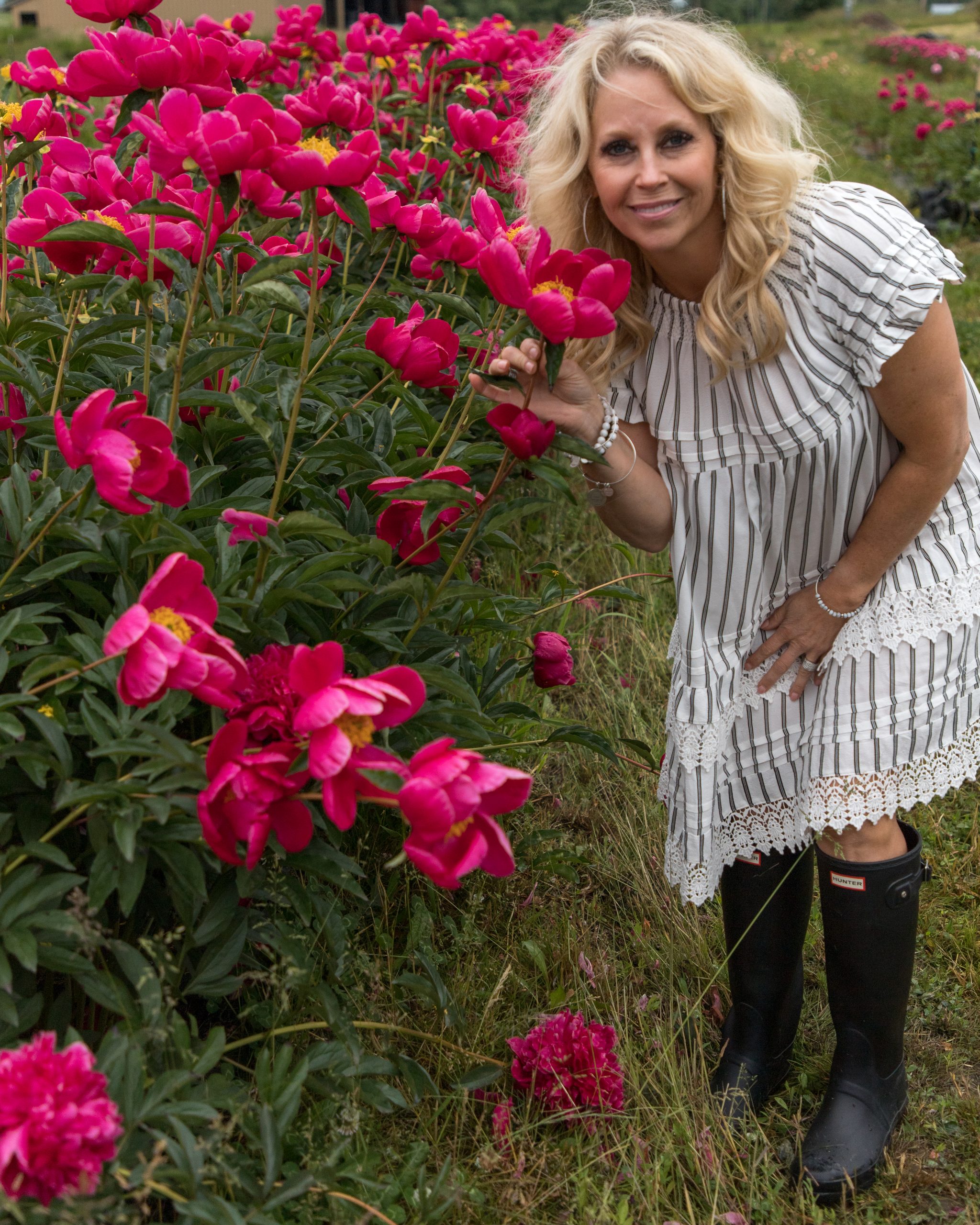 In conclusion, if you want to create a stunning floral arrangement in your home, consider using peonies. By following these peony styling tips, you'll be able to create beautiful arrangements for your home and create a unique display that will showcase the beauty of these beloved flowers.
Check on this series on my blog called "Flower Farms of the Pacific Northwest"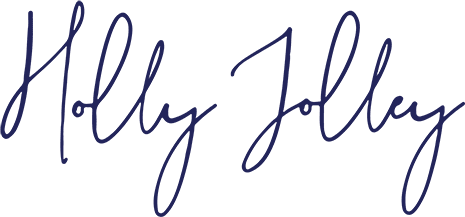 Pin this Post for Later