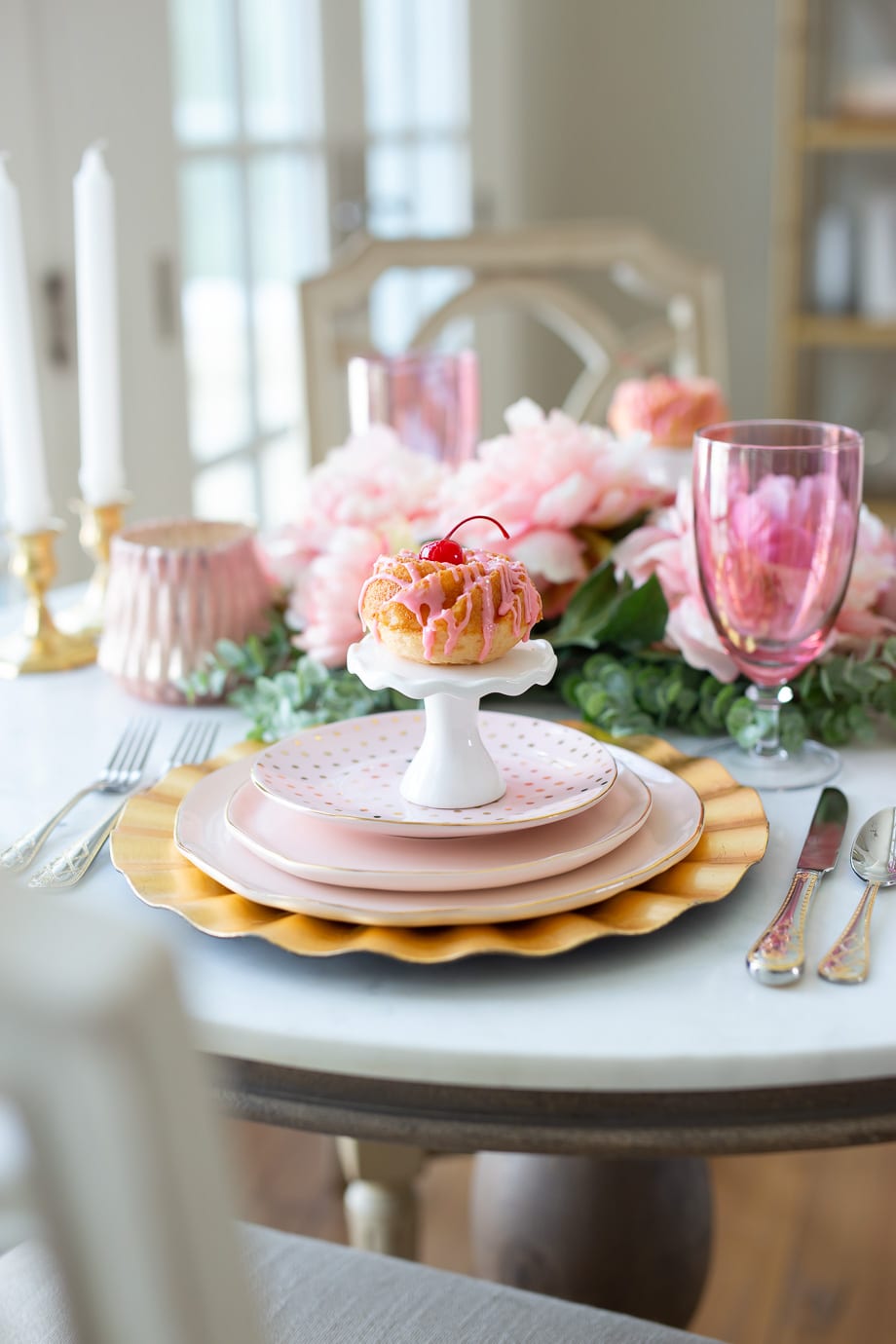 These mini bundt cakes are so easy to make and don't take a lot of time. I made these for Valentines Day and everyone loved them.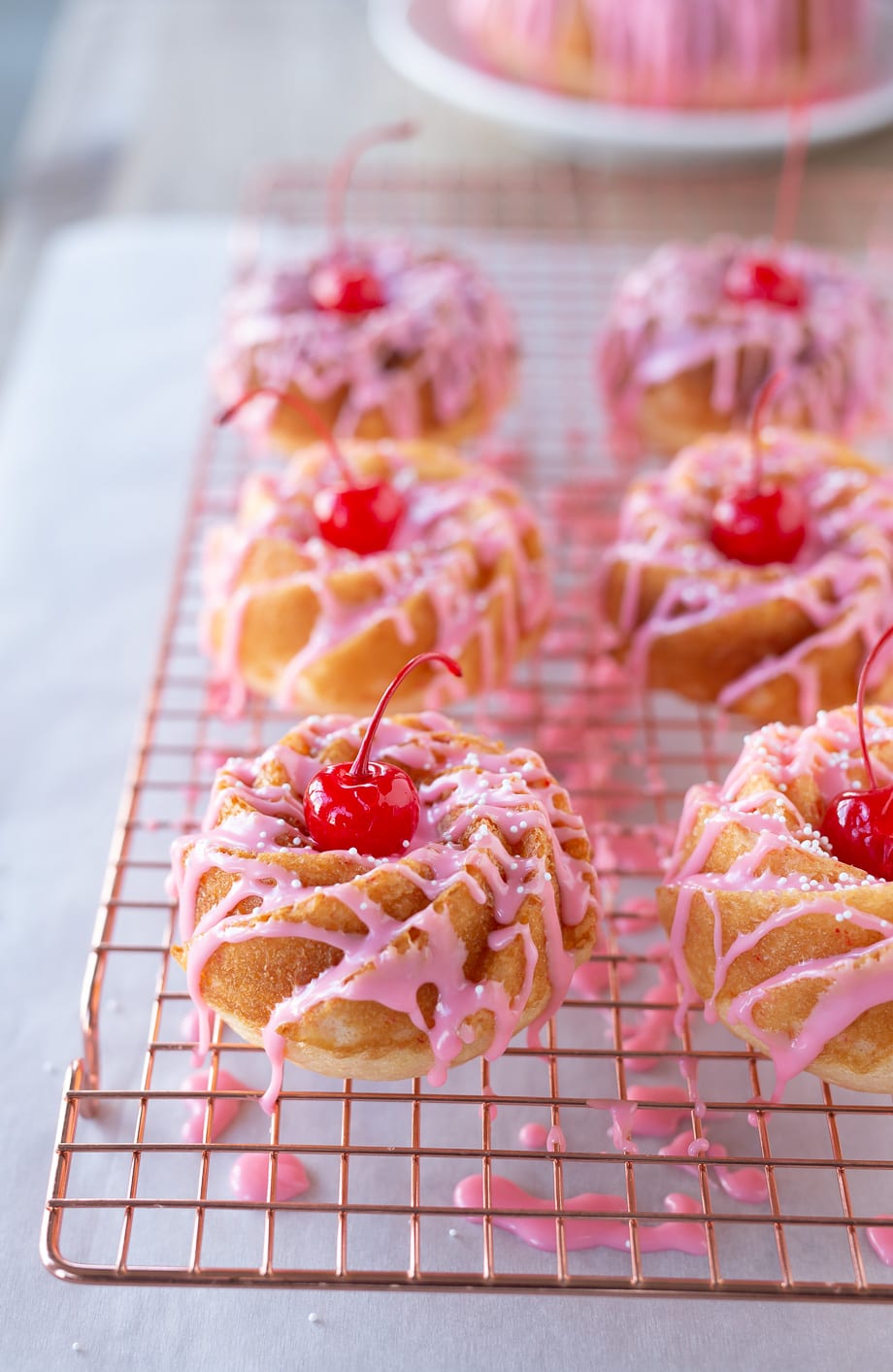 For the recipe I took one Cherry Chip cake mix and followed the directions on the box (eggs, water, oil). I then added a small package of vanilla pudding and an extra 1/4 cup water to the mixing bowl and mixed for 1-2 minutes. I baked the cakes in a greased mini bundt pan (I'll link the pan below) and baked them for 10-12 minutes and let them cool on a cooling rack.
For the glaze, I mixed 2 1/2 cups powdered sugar and 4-5 Tbsps. of the marchano cherry juice and 1 tsp. almond extract. It should be a little runny. If you don't have the cherry juice from the jar a marchano cherries you can use milk or water instead and add pink food coloring if you want the frosting pink.
Put a ziplock bag in a cup and fold the edges over the cup then scoop frosting into the ziplock bag. Snip a tiny amount off the corner of the ziplock bag and drizzle over the cakes. (if you have piping bags, you can use those too).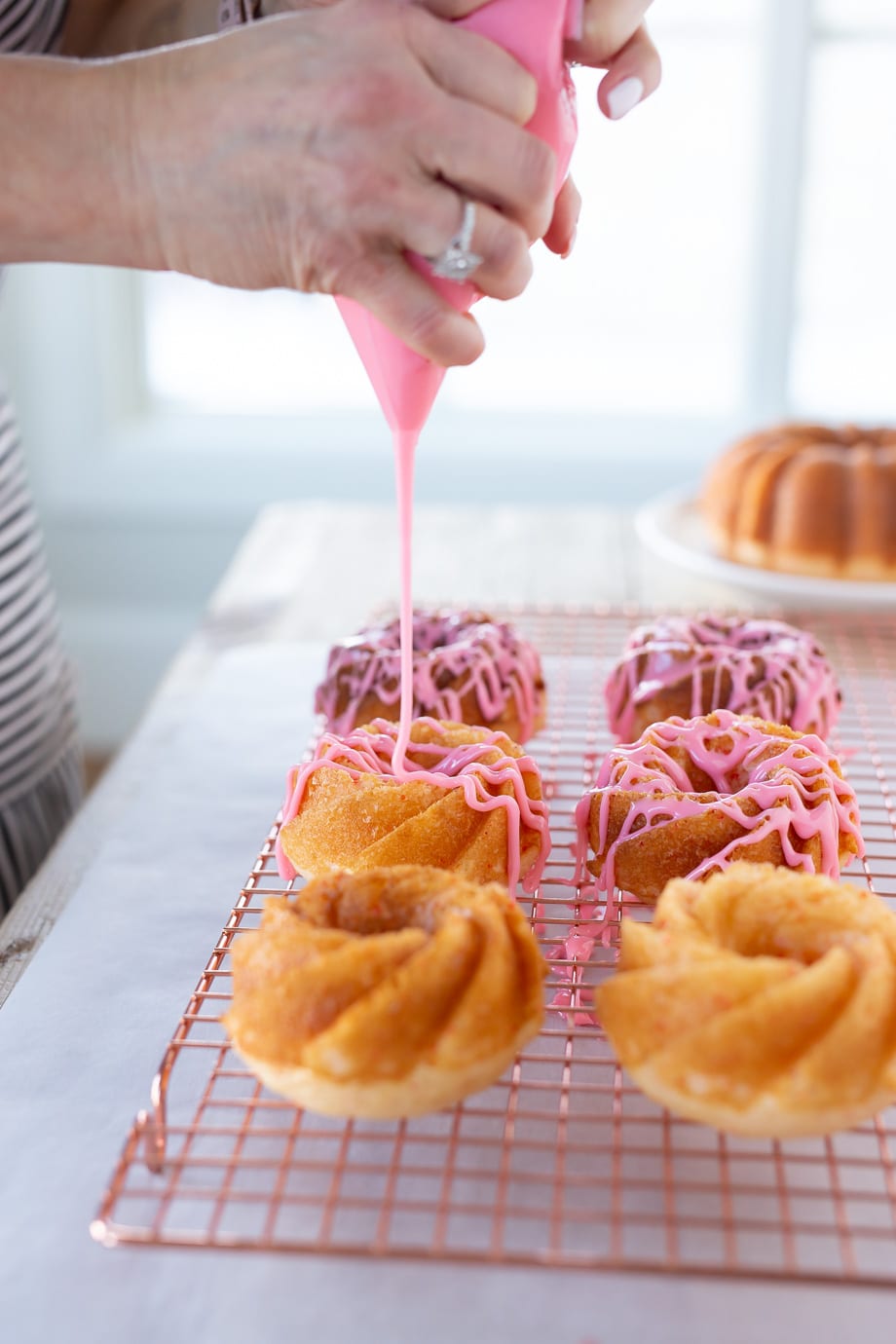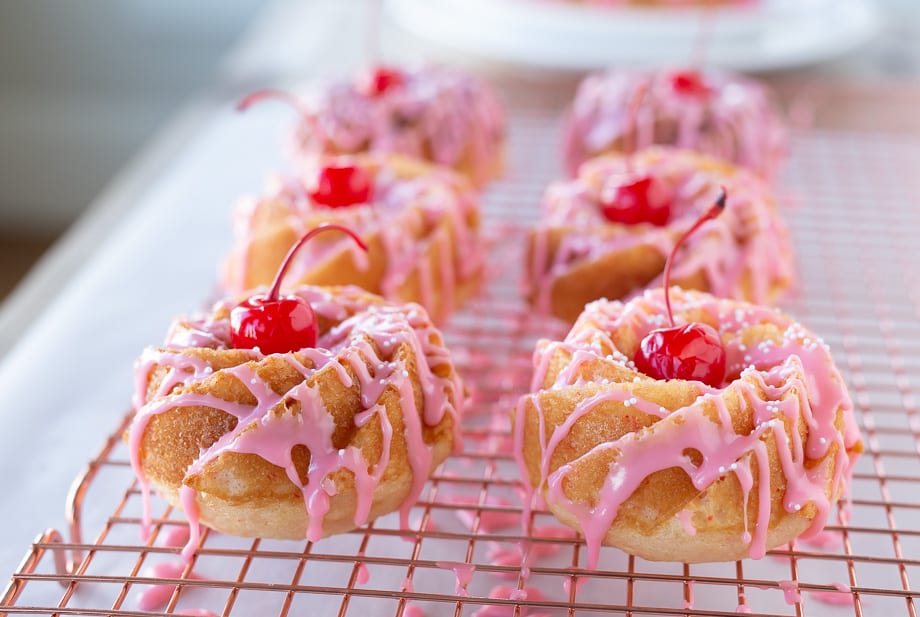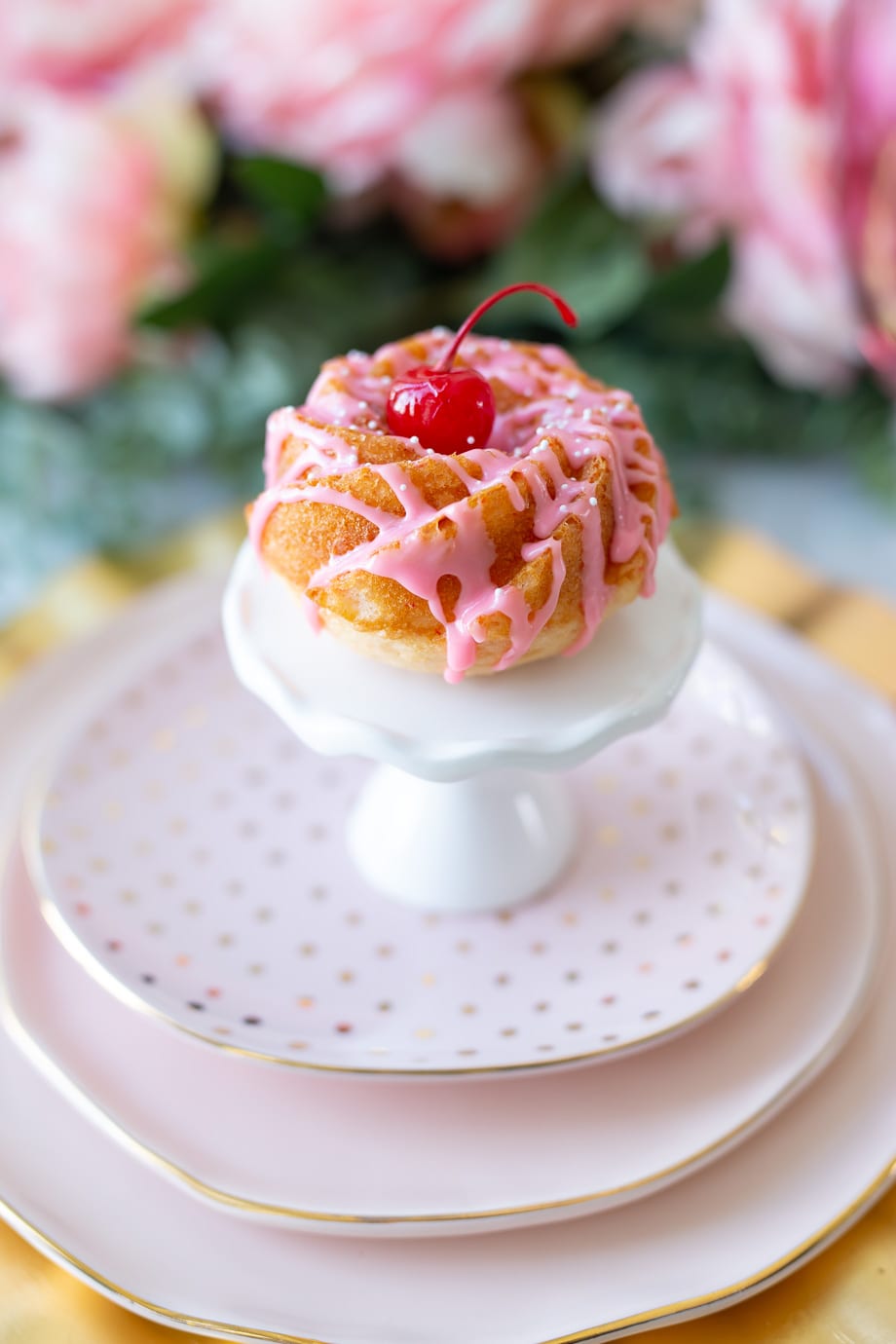 Enjoy!
XOXO
Photo Credit: Lizzy Early Cox @yourcupofcake and @craigrjolley

PIN THIS FOR LATER: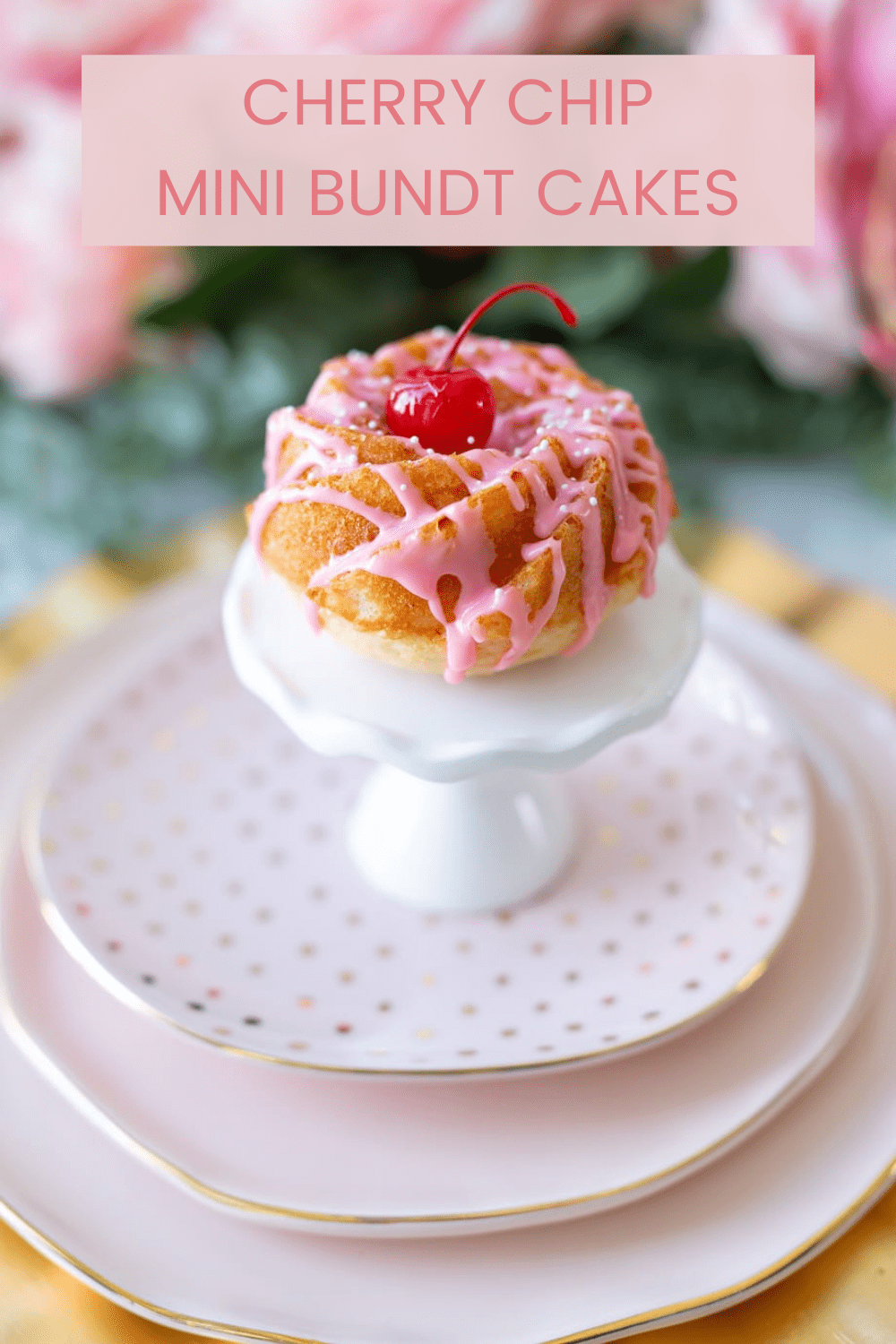 MINI BUNDT CAKES