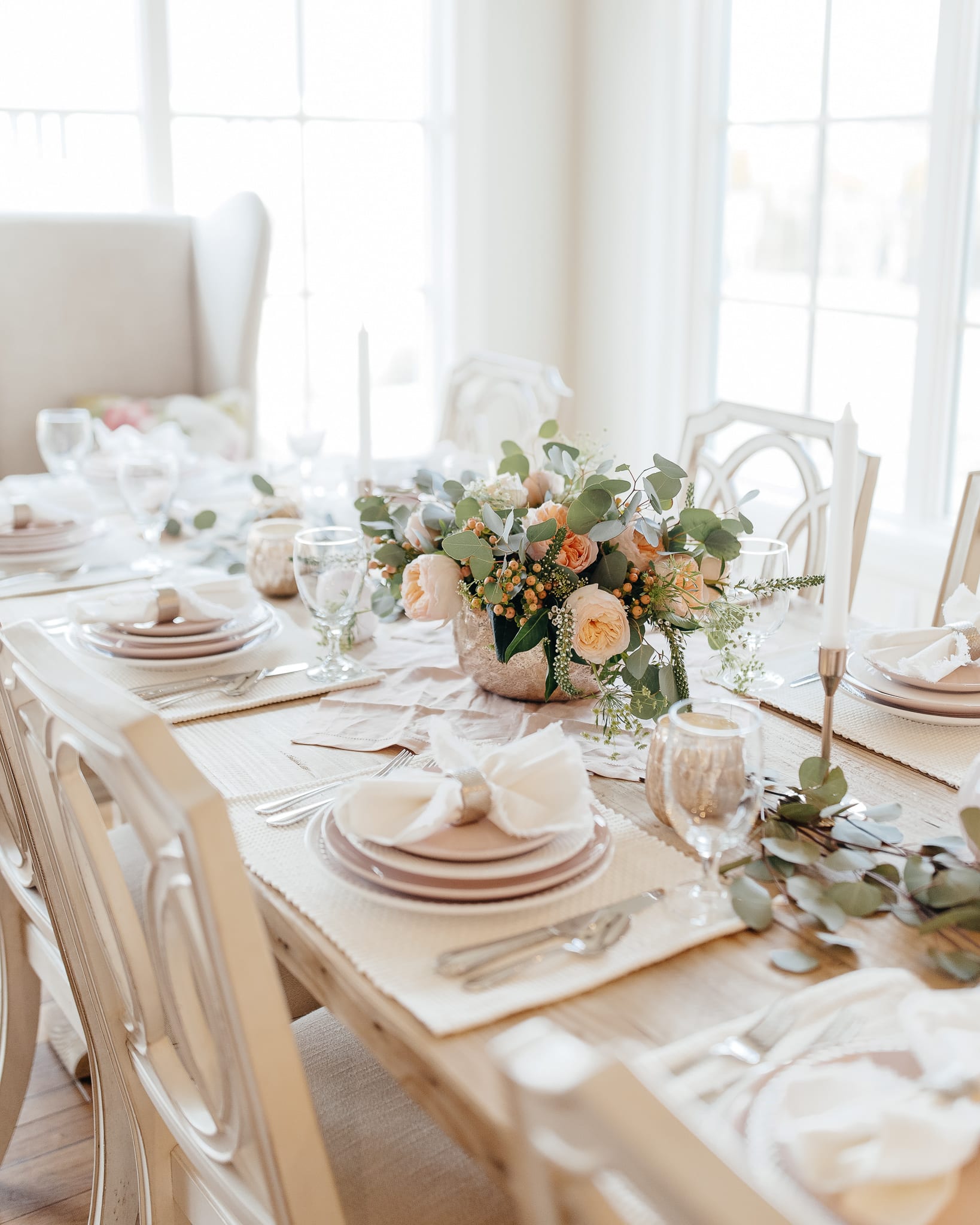 I created this pretty pink and white Valentines tablescape for a family Valentines Day dinner. We always have Sunday dinner with our family and friends and I enjoy cooking for everyone, This tradition of sharing a meal at least once a week helps keeps our family close. Our children are all in college in Utah and when we are at the Highland house, we always try to get everyone together. I love that my grown children still want to come home and spend time with us.
I often use faux flowers for the garland or centerpiece on my table but when I went to the wholesale flower market and saw these beautiful pink garden roses, I knew I wanted to create a centerpiece with them. They were so beautiful and smelled amazing too! I grabbed a few other bunches of pinkish berries and some greenery to add in with the roses and some fresh eucalyptus to lay inbetween the candles.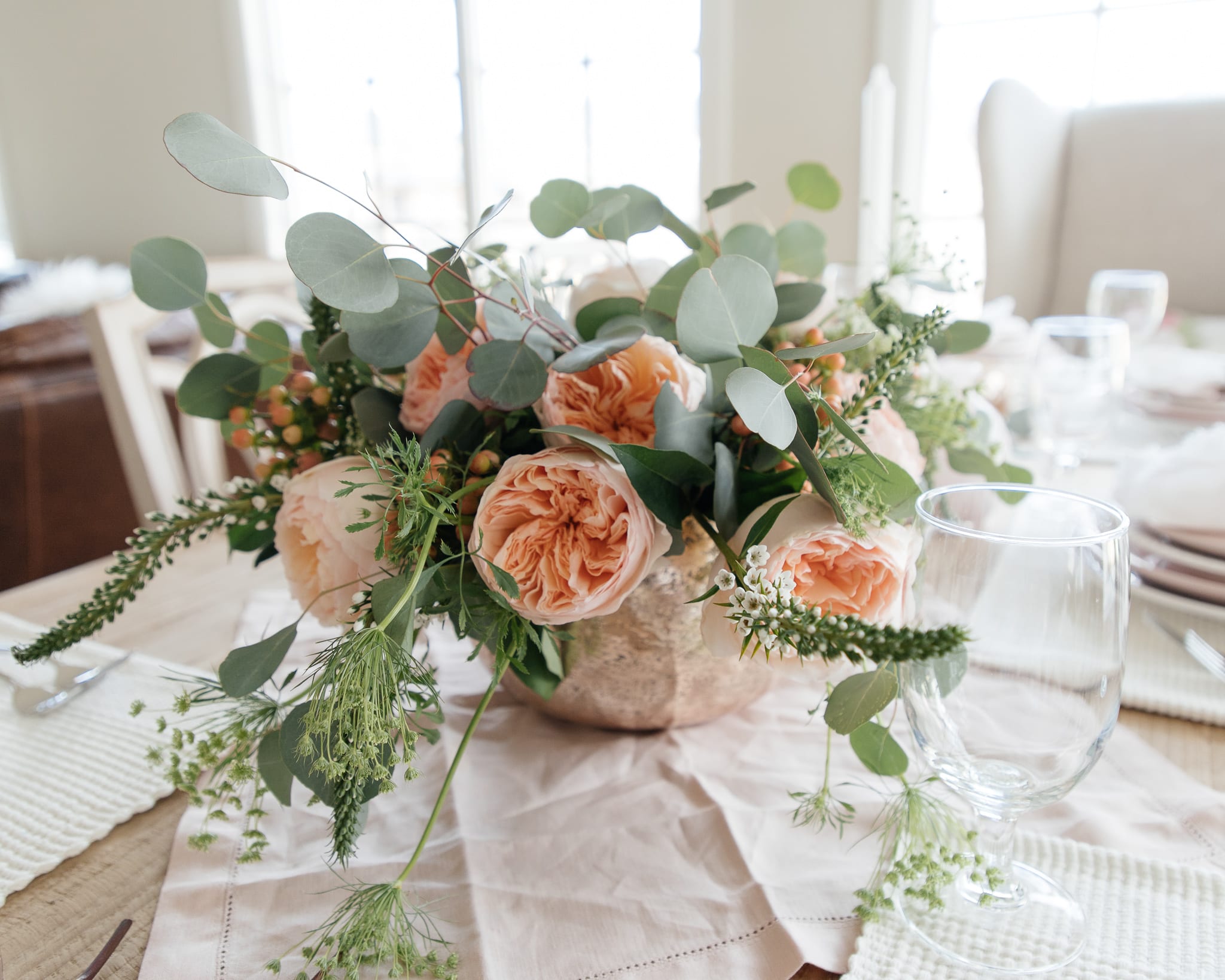 I used a rose gold compote to arrange the centerpiece in, rose gold candlesticks, and a pink napkin under the centerpiece (I'm thinking that I should have ironed it!!). Garden roses are my very favorite rose. They remind me of peonies which are one of my favorite flowers. Roses bloom longer than peonies thank goodness and it was a treat to find them in February.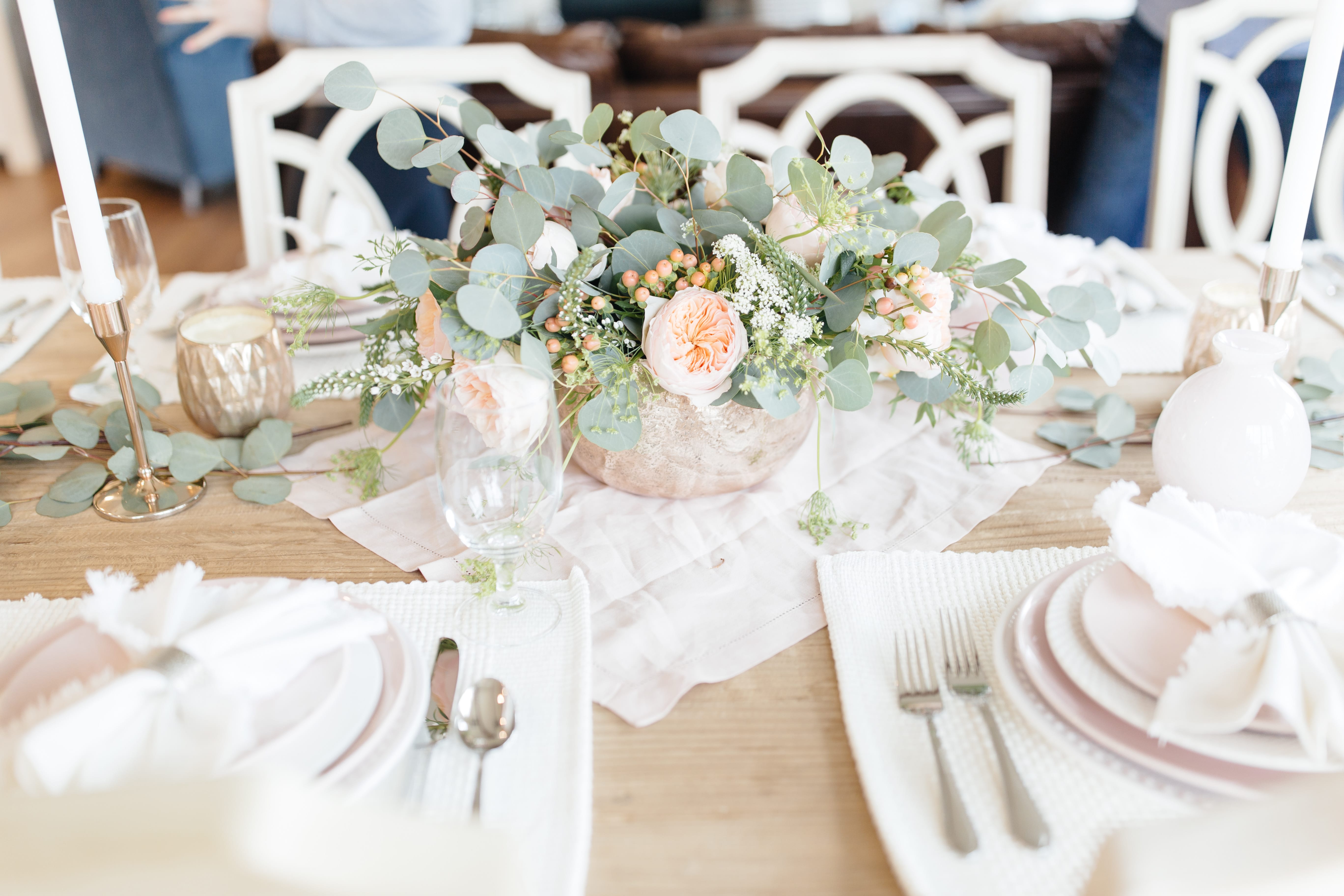 For the place settings, I had found these pink dishes from Target (they no longer have them but I linked some similar ones below) and I layered them with some white plates I already had. The placemats were a HomeGoods find and I used my everyday silverware and goblets.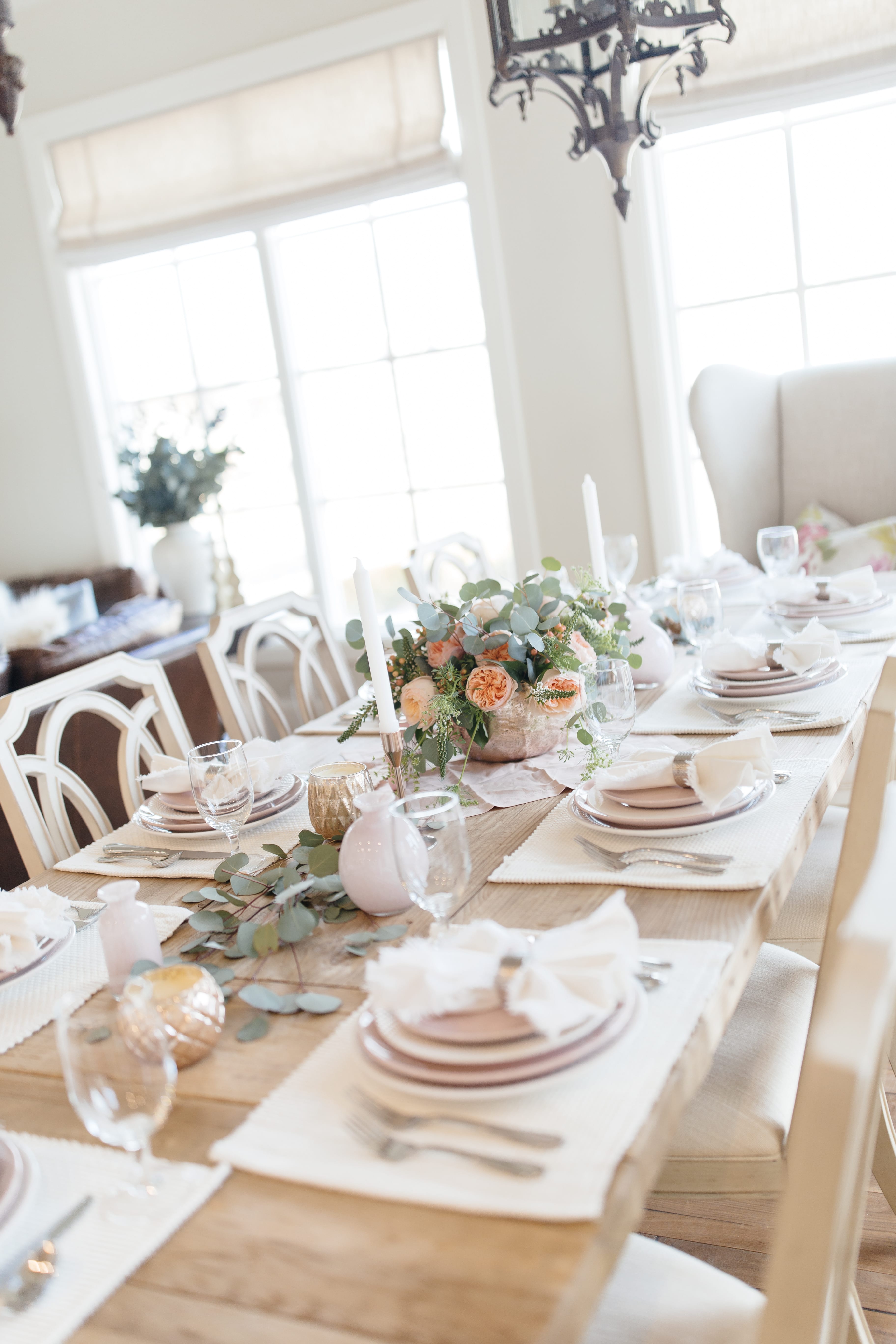 To fill up the empty space in the middle the table, I used some pink vases and rose gold votives. I really try to use things I have so I don't have to buy a ton of stuff every time I do a tablescape. Over time, I've collected quite a few things but many of them are inexpensive and from places like HomeGoods and Target, I am always on the lookout for things that I can use in my home decor and tablescapes. Part of the fun is the hunt! Antique stores are also a great place to find vintage things that add so much character to your home.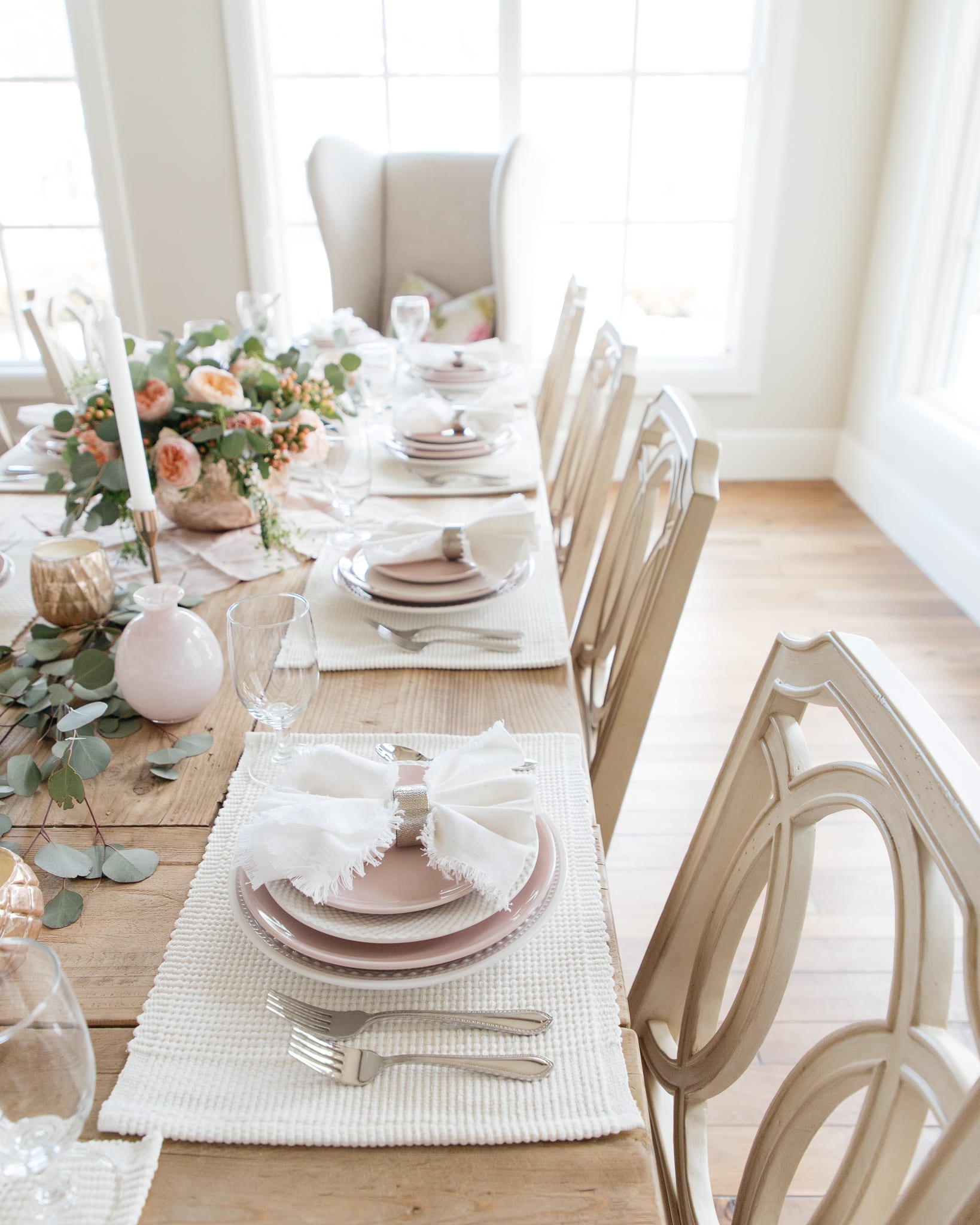 I hope you feel inspired to create your own family Valentines dinner and celebrate the love you have for your own family. Try going around the table and taking turns sharing something you love about each person. It's a fun way to create loving memories within your family and strengthen your connection with each other.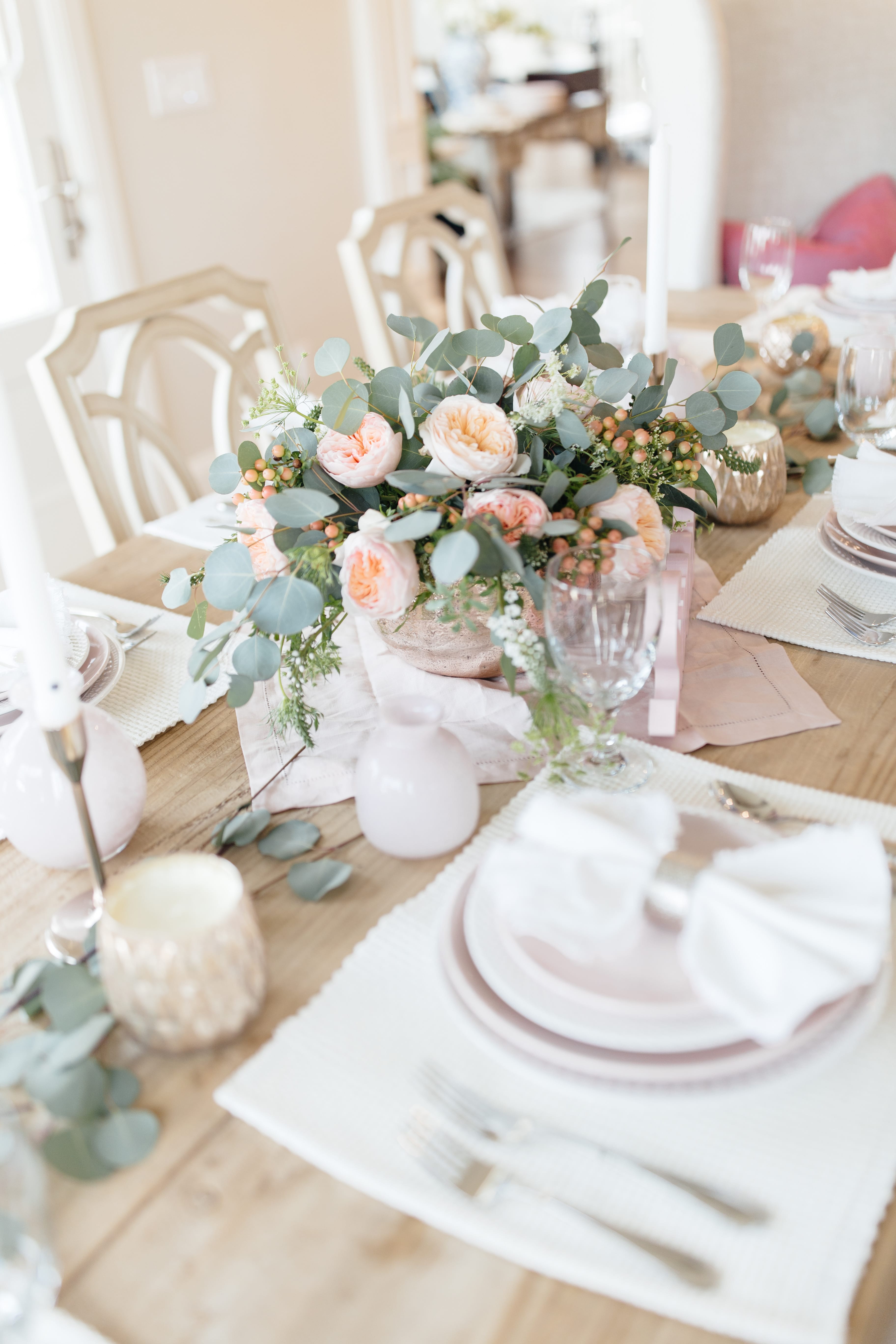 Happy Valentines Day!
xoxo
I will try to link as many items or like items as I can for you here:
Pink Vases were from Magnolia but they no longer have them. Rose Gold Candlesticks were from Pottery Barn but are no longer listed on their site. You can find other rose gold candlesticks if you google Rose Gold Candle holder. So many options!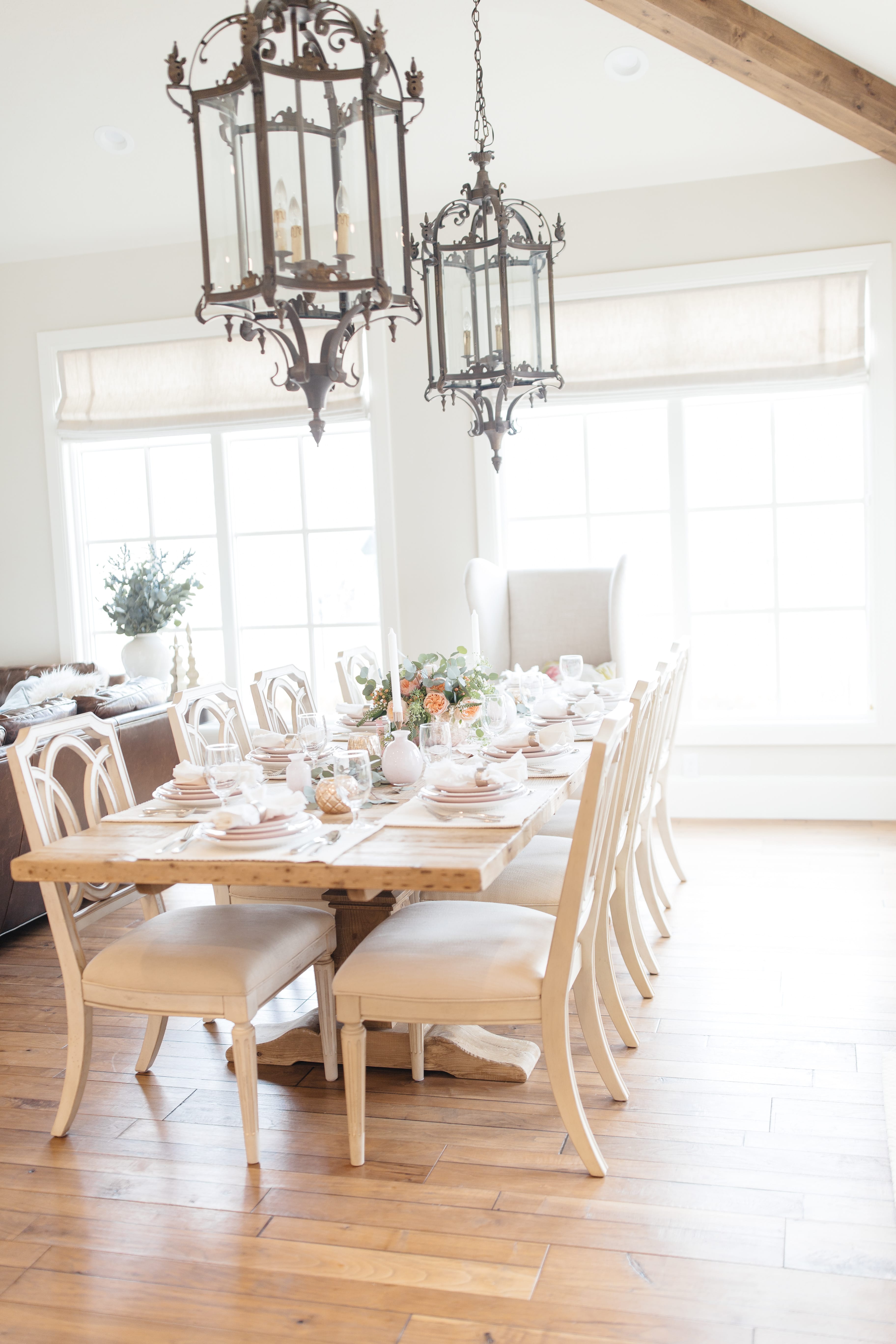 PINK AND WHITE VALENTINES TABLESCAPE