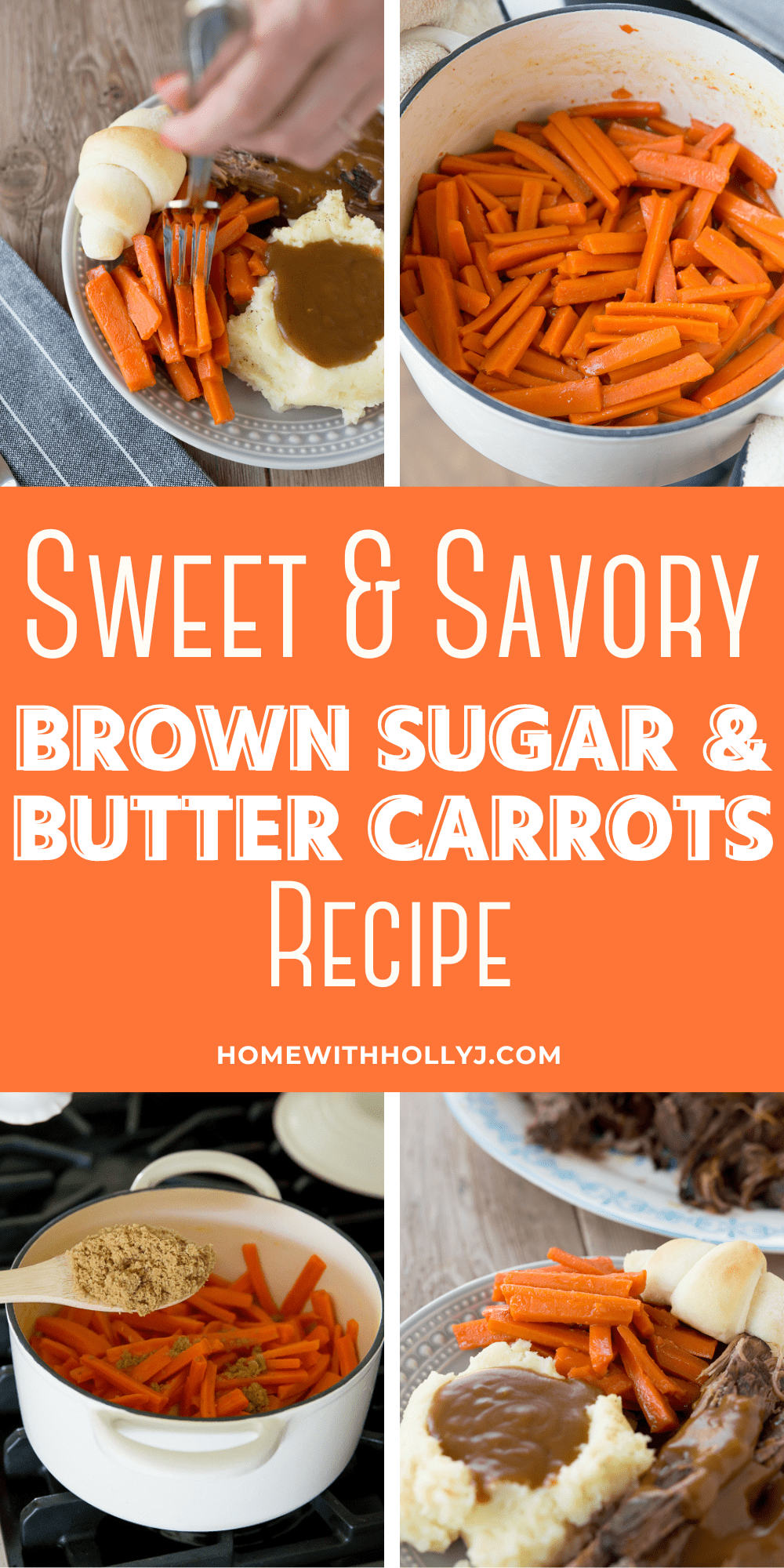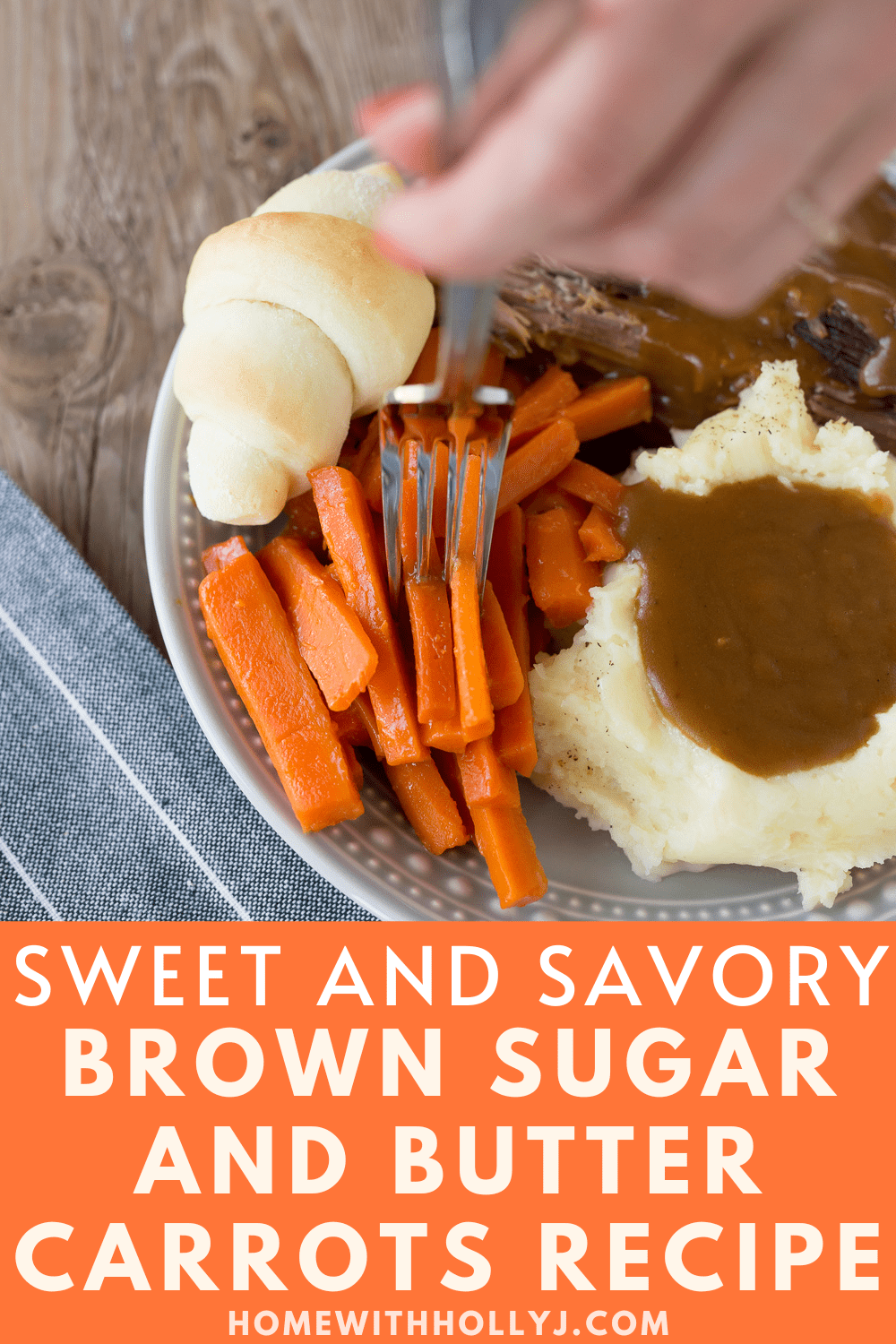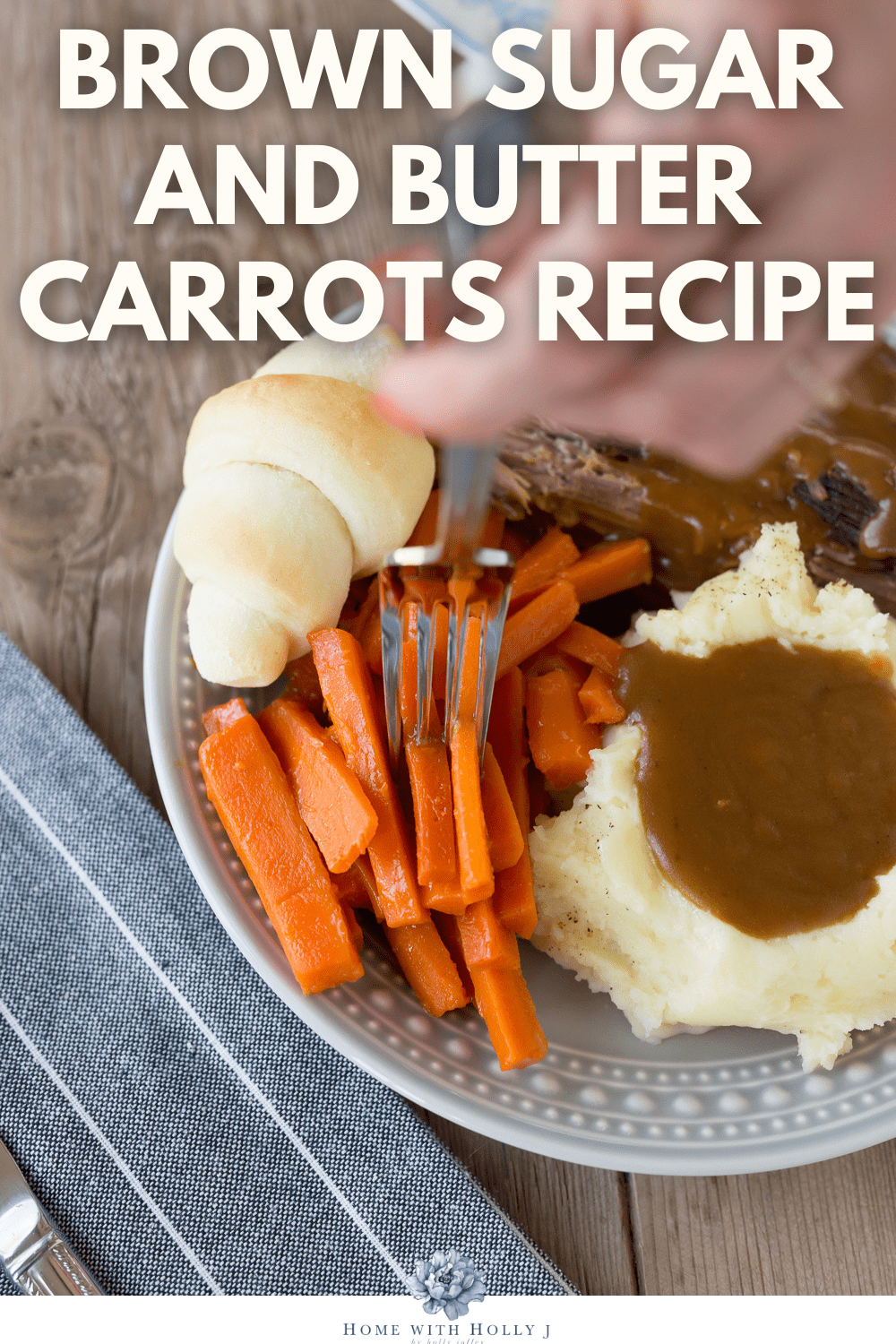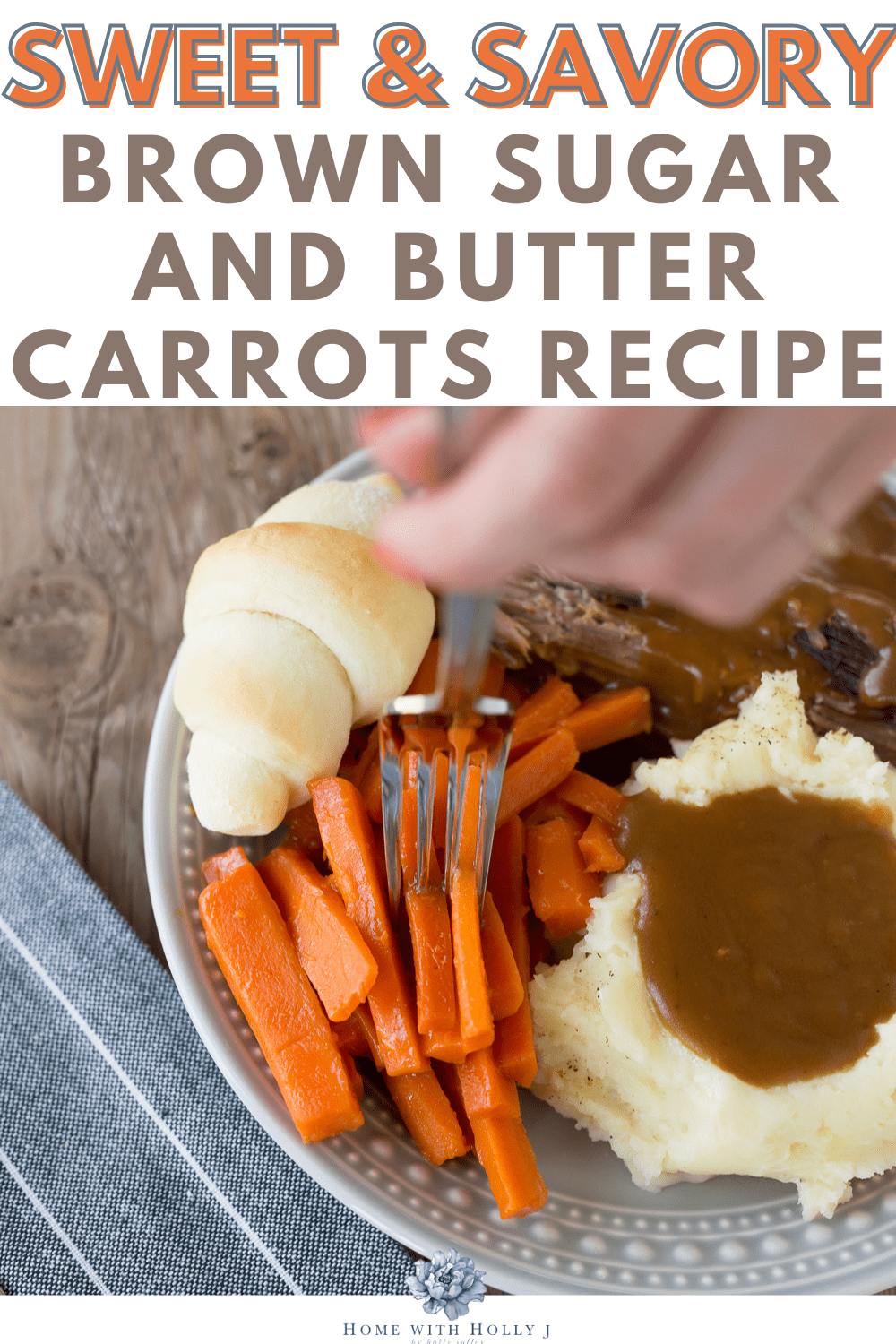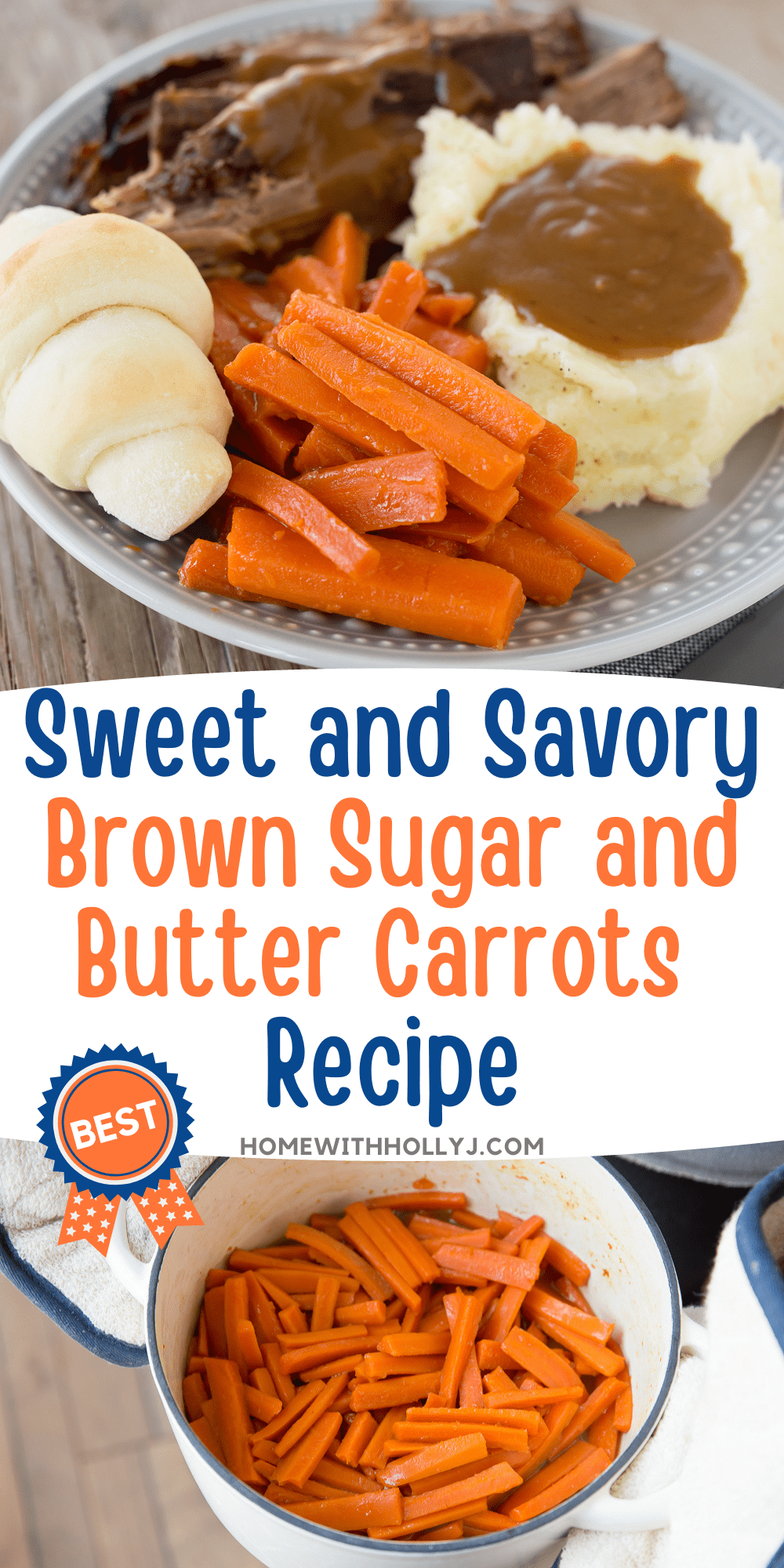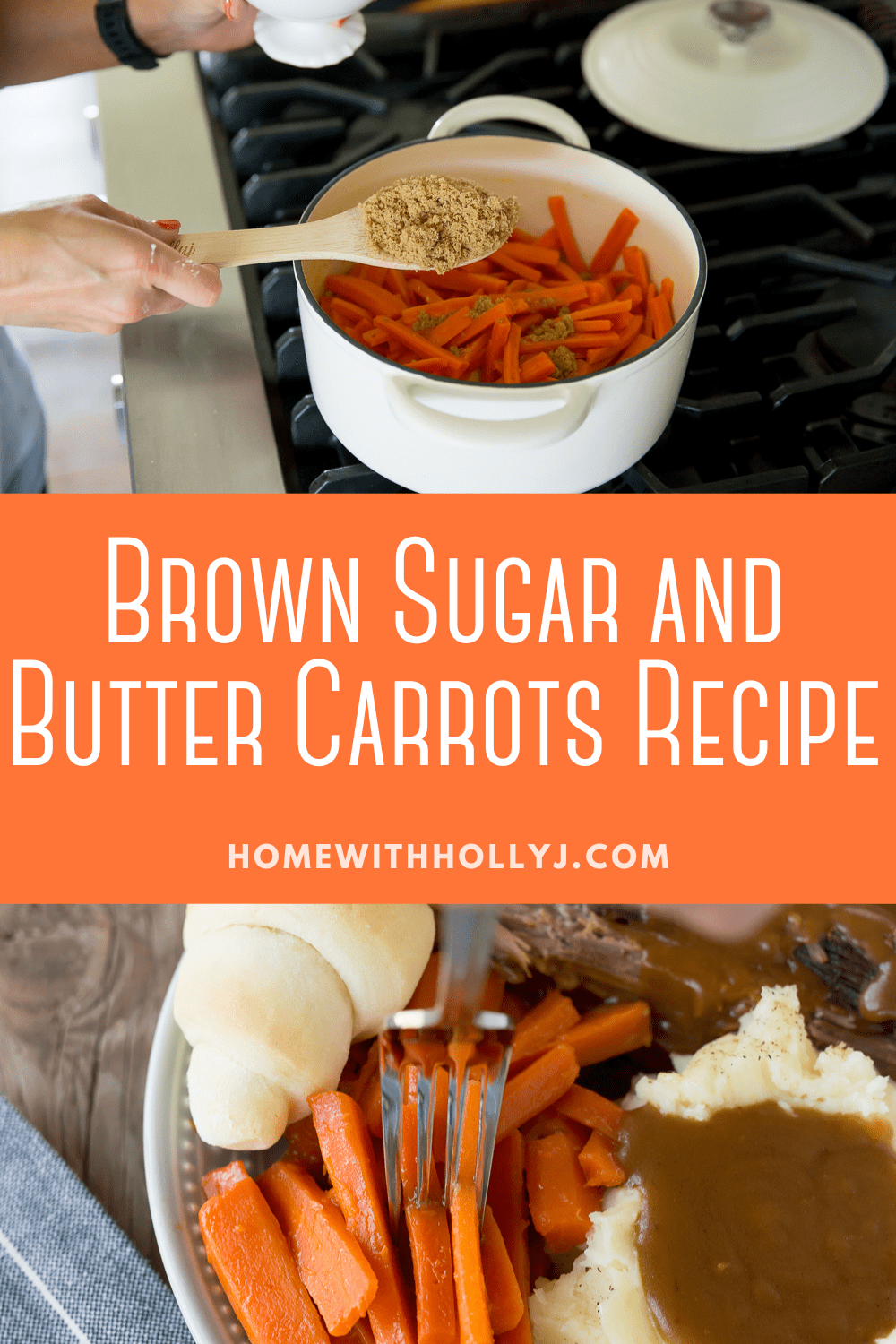 Indulge in the sweet and savory flavors of brown sugar and butter carrots. Try this delicious recipe for a perfect side dish!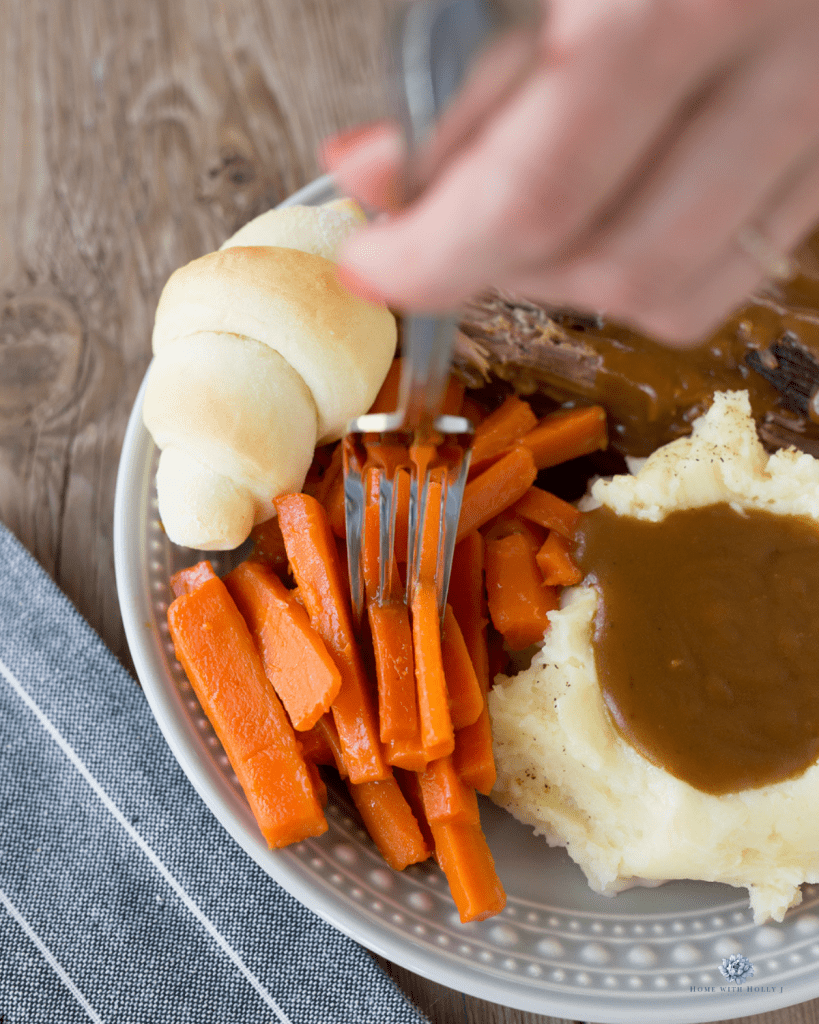 Brown Sugar Butter Carrots
Carrots, with their vibrant orange hue and natural sweetness, are a versatile root vegetable that can be transformed into a delightful side dish with just a few simple ingredients. In this recipe, I take the humble carrot and elevate it to new heights with the irresistible combination of brown sugar and butter. The sweetness of the brown sugar perfectly complements the earthy flavor of the carrots, while the butter adds a salty and luscious richness. This recipe is incredibly easy to make and will surely become a favorite at your dinner table.
Disclaimer: This post does include affiliate links for your convenience. This is at NO additional cost to you but earns me a small commission. To read more, check out our disclosure policy.
I like to pair the carrots with my homemade roast beef, brown gravy and mashed potatoes. This is a family favorite recipe that is from my husbands Grandma Jolley. She was an amazing cook and my husband and I both have fond memories of eating this traditional Sunday meal prepared by Grandma Jolley.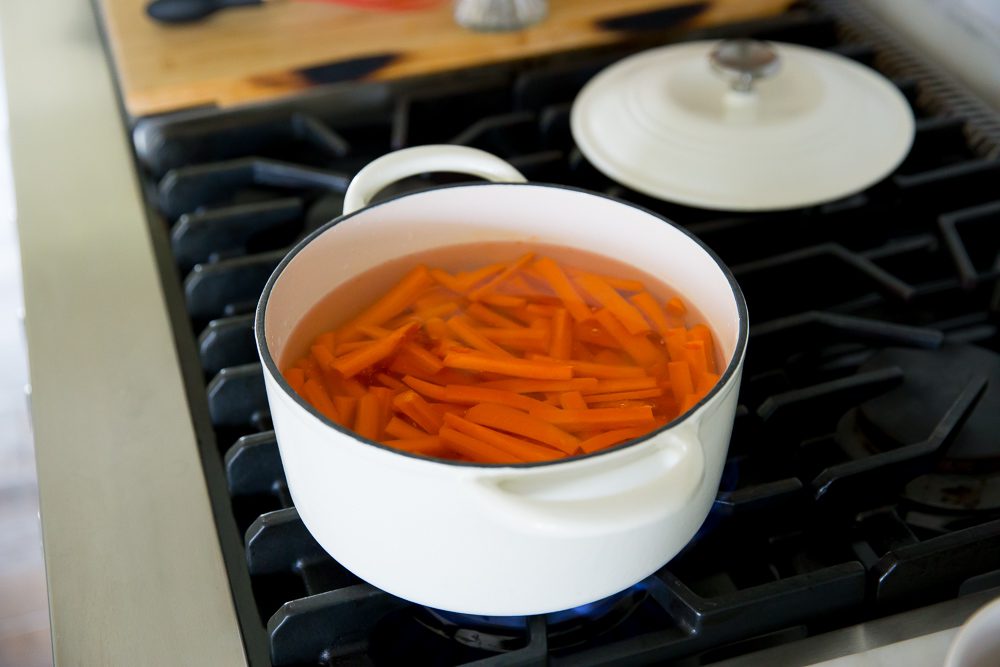 Now for the Recipe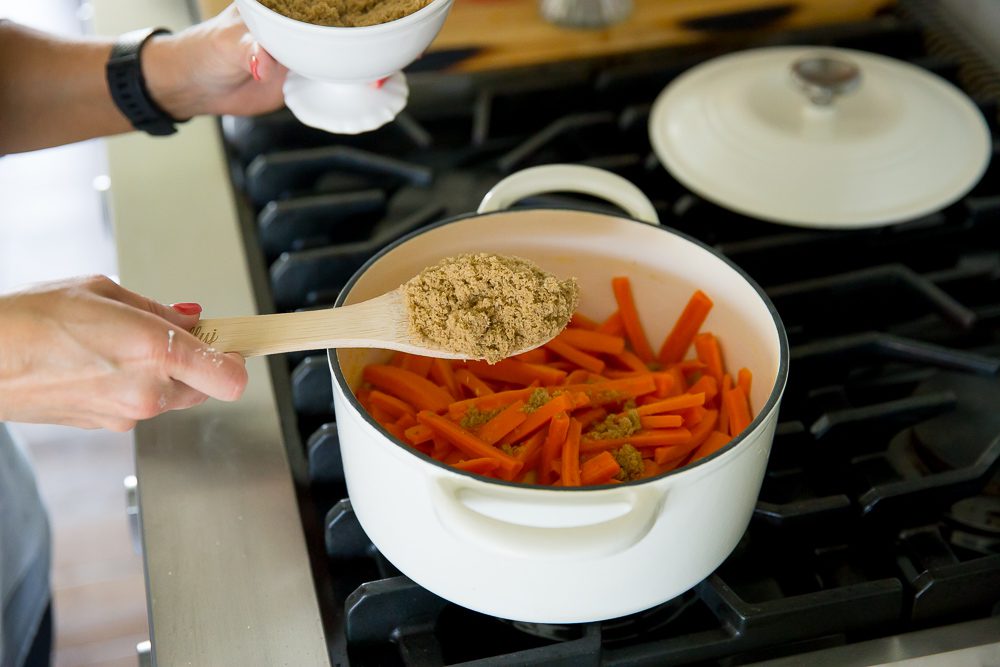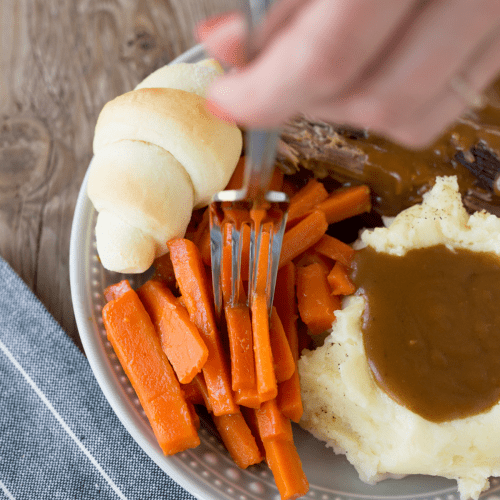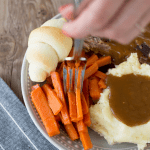 Brown Sugar and Butter Carrots Recipe
Indulge in the sweet and savory flavors of brown sugar and butter carrots. Try this delicious recipe for a perfect side dish! It's a family favorite recipe that never disappoints.
Ingredients
6-8

large

carrots

½

cup

butter

¾

cup

brown sugar

2

tsp

salt

½

tsp

pepper

water

for boiling the carrots
Instructions
Peel the carrots, cut them in half, then cut into quarters.

Add the carrots to a sauce pan. Add enough water to cover the carrots, then add the salt to the water.

Bring water and carrots to a low boil and cook for 15-20 minutes or until the carrots are fork tender and cooked through.

Once carrots are done, drain off any excess water in a strainer and add the carrots back to the pan.

Add the butter and brown sugar and stir. Cook over medium heat for about five minutes or so until the butter and brown sugar have all mixed together. Let simmer for a few more minutes and stir every so often.

Dump the carrots into a serving bowl. The glaze will be a little bit runny so use a serving spoon that allows you to get some of the glaze and drizzle it over the carrots when dishing up.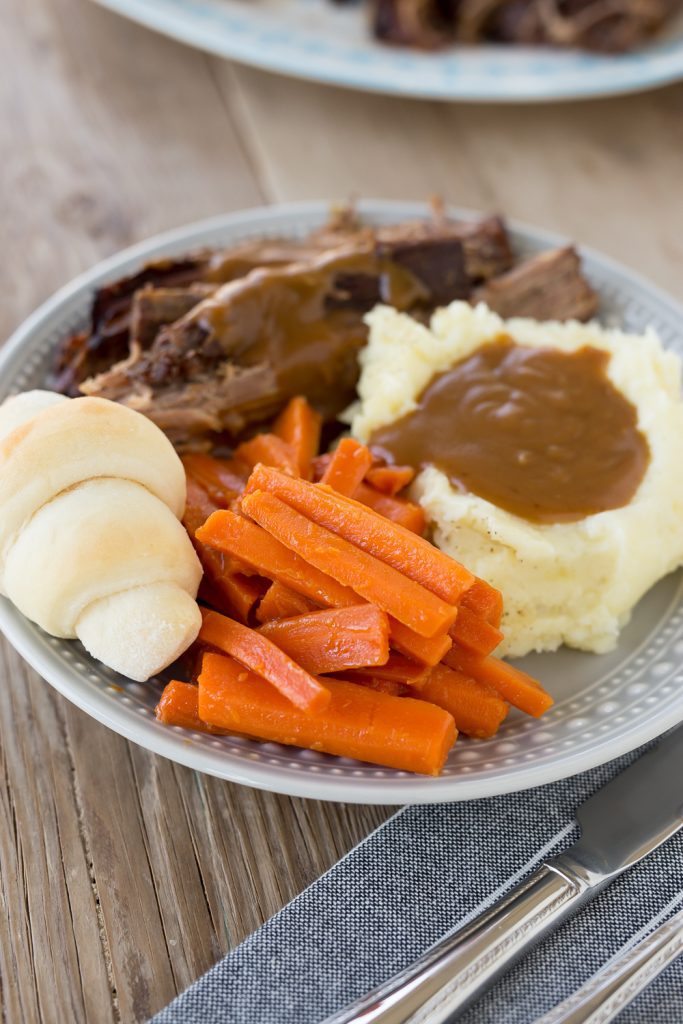 Savory and Sweet – The Perfect Combination
Brown sugar and butter carrots offer a simple yet delightful way to enjoy this nutritious root vegetable. The sweetness from the brown sugar and the salty richness from the butter create a heavenly glaze that enhances the natural flavors of the carrots. This recipe is quick to prepare and adds a touch of elegance to any meal. So, next time you're looking to jazz up your side dish, give this easy side dish recipe a try!
Enjoy!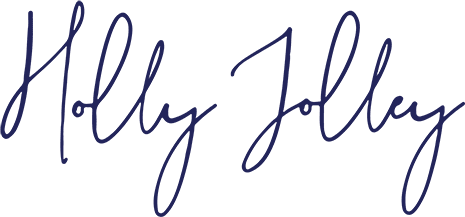 If you like this recipe, you'll want to check out these:
Delicious Mashed Potatoes Recipe
Pin this Post for Later