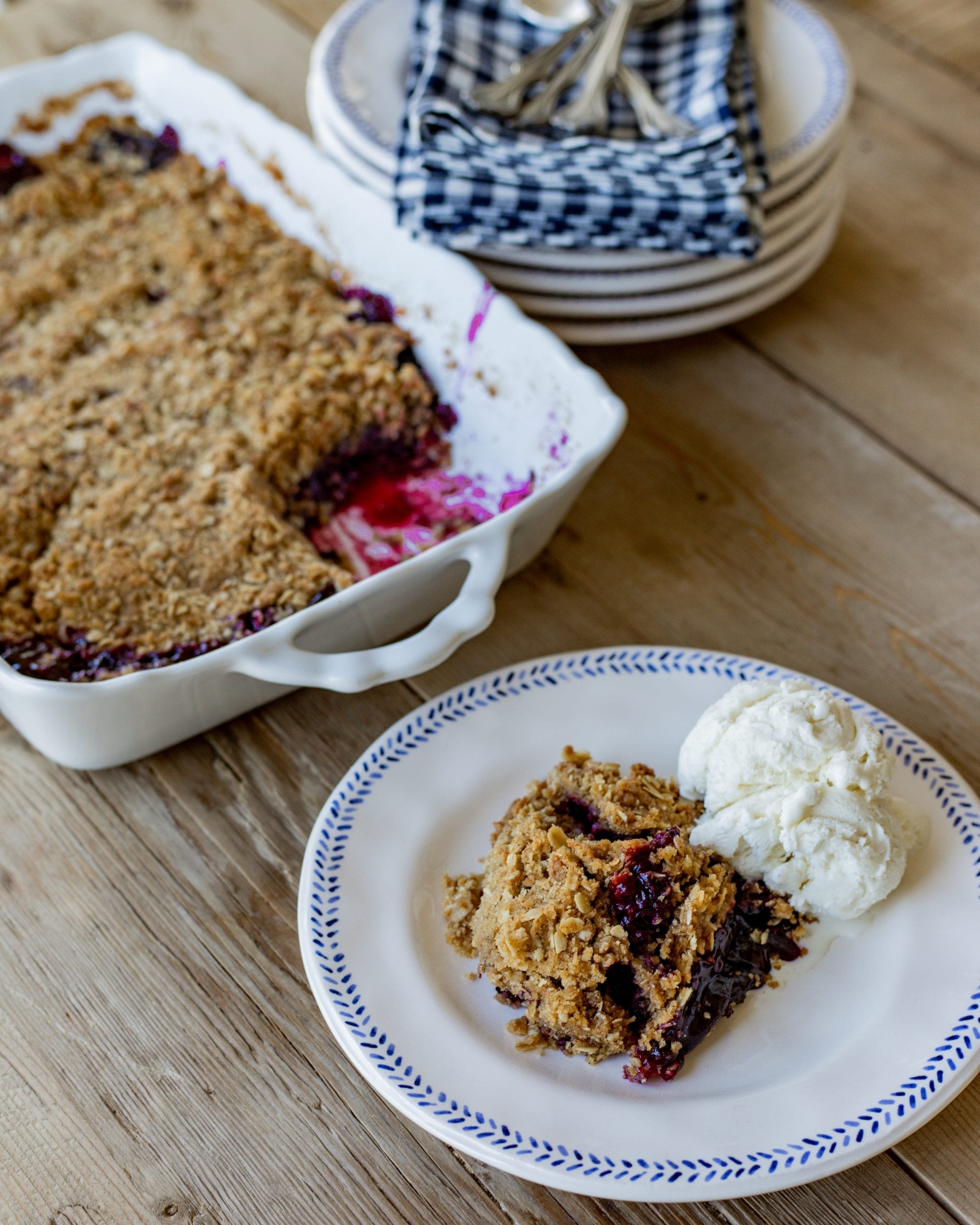 The Best Blackberry Crumble Recipe
One of the things I've always loved about living in the Pacific Northwest (Washington and Oregon) is berry season. Every berry you can imagine grows extremely well here and there are farms aplenty to buy them at or you can pick your own. I look forward to berry season each year and have been so excited to share this family favorite recipe with you!
I've also joined up with some of my talented friends to share more favorite berry recipes. Make sure you scroll down to the bottom of this post for the other delicious berry recipes. These recipes are perfect for summertime entertaining or anytime of the year.

In the Pacific Northwest, wild blackberries grow everywhere (they are actually an invasive species) and I've always picked buckets full right out of my yard.
They are easy to freeze in ziplock bags to be made into pies, cobblers, and crumbles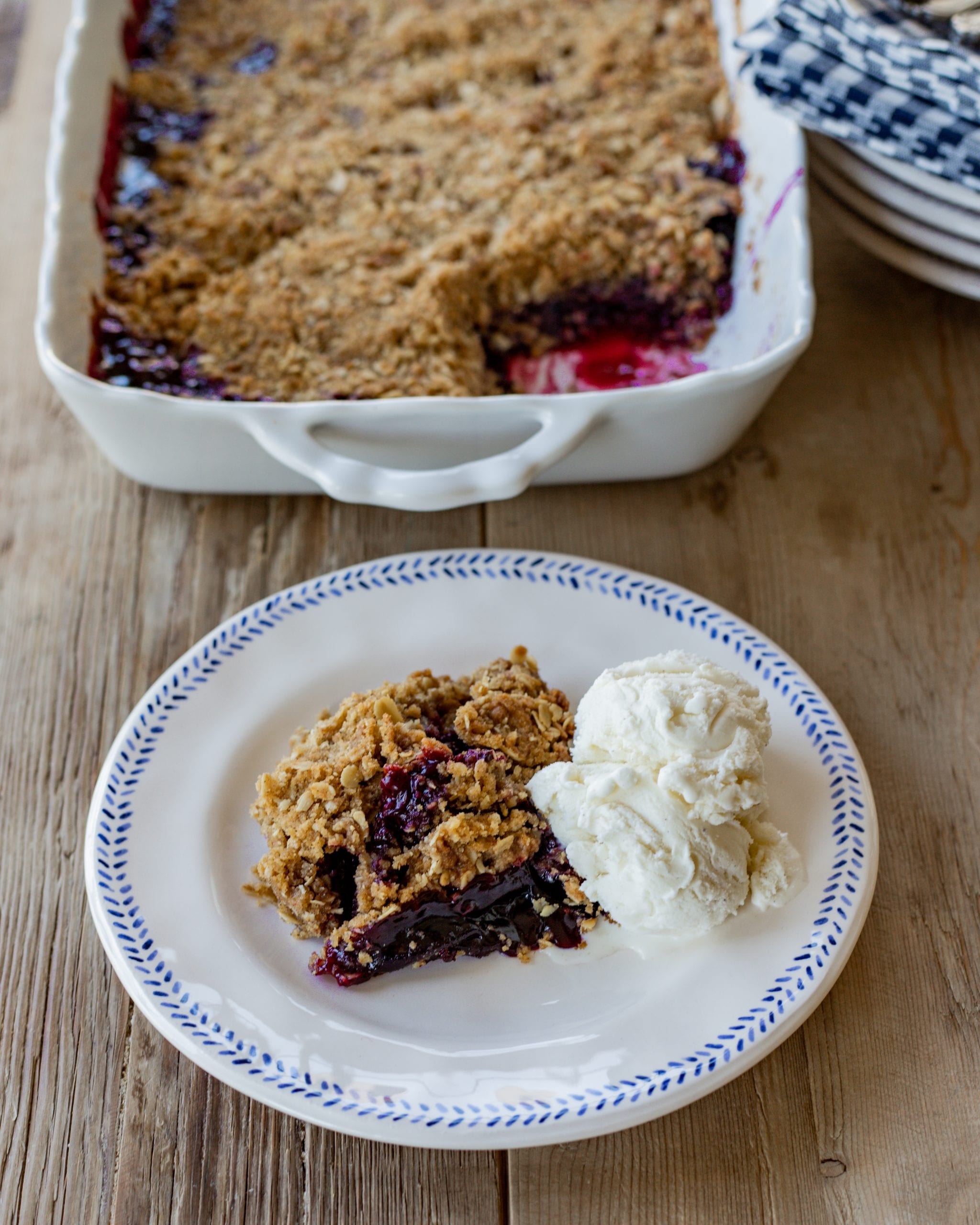 . Blackberries have a lot of seeds in them and can be a little tart which makes them the perfect berry to use in one of these types of recipes.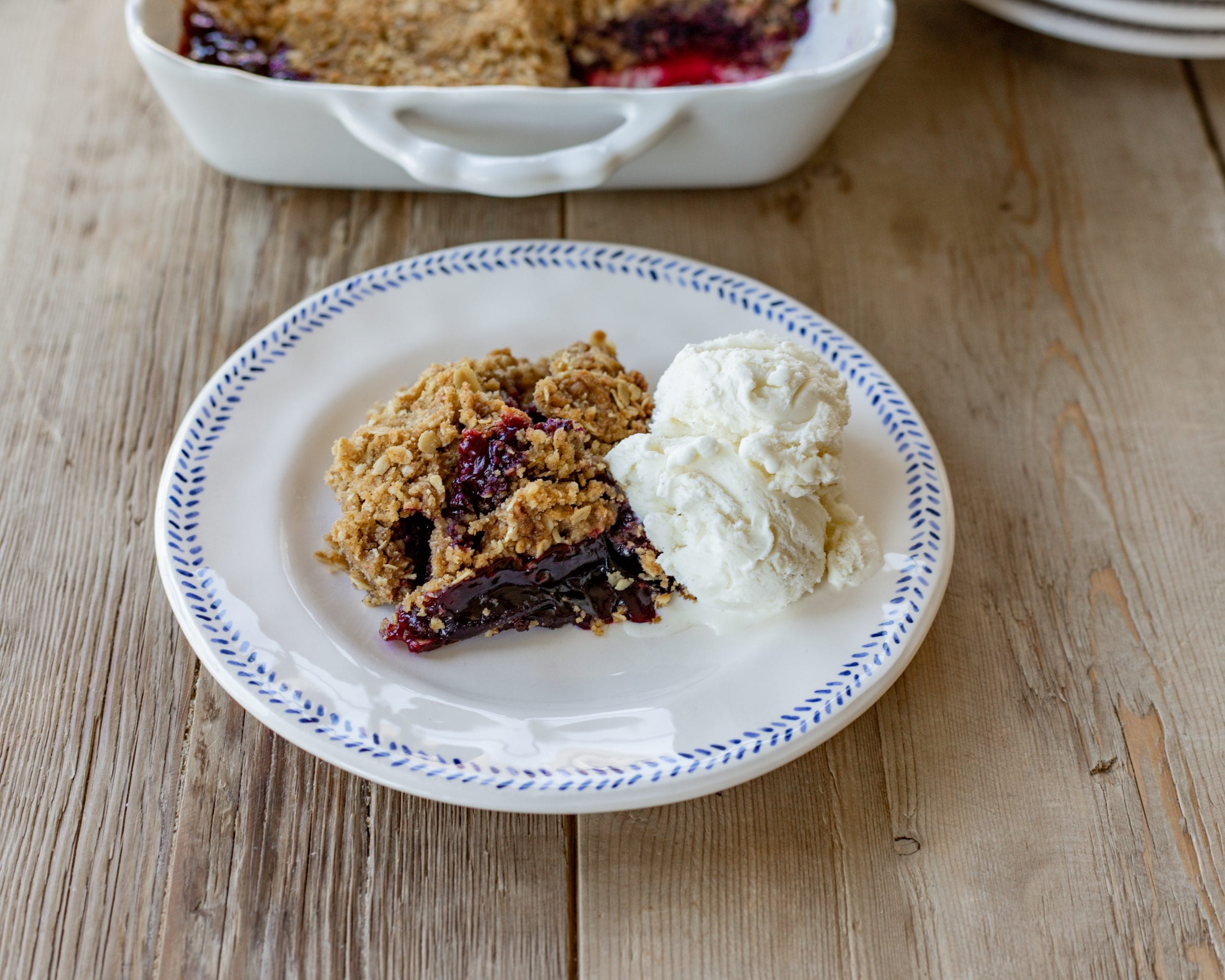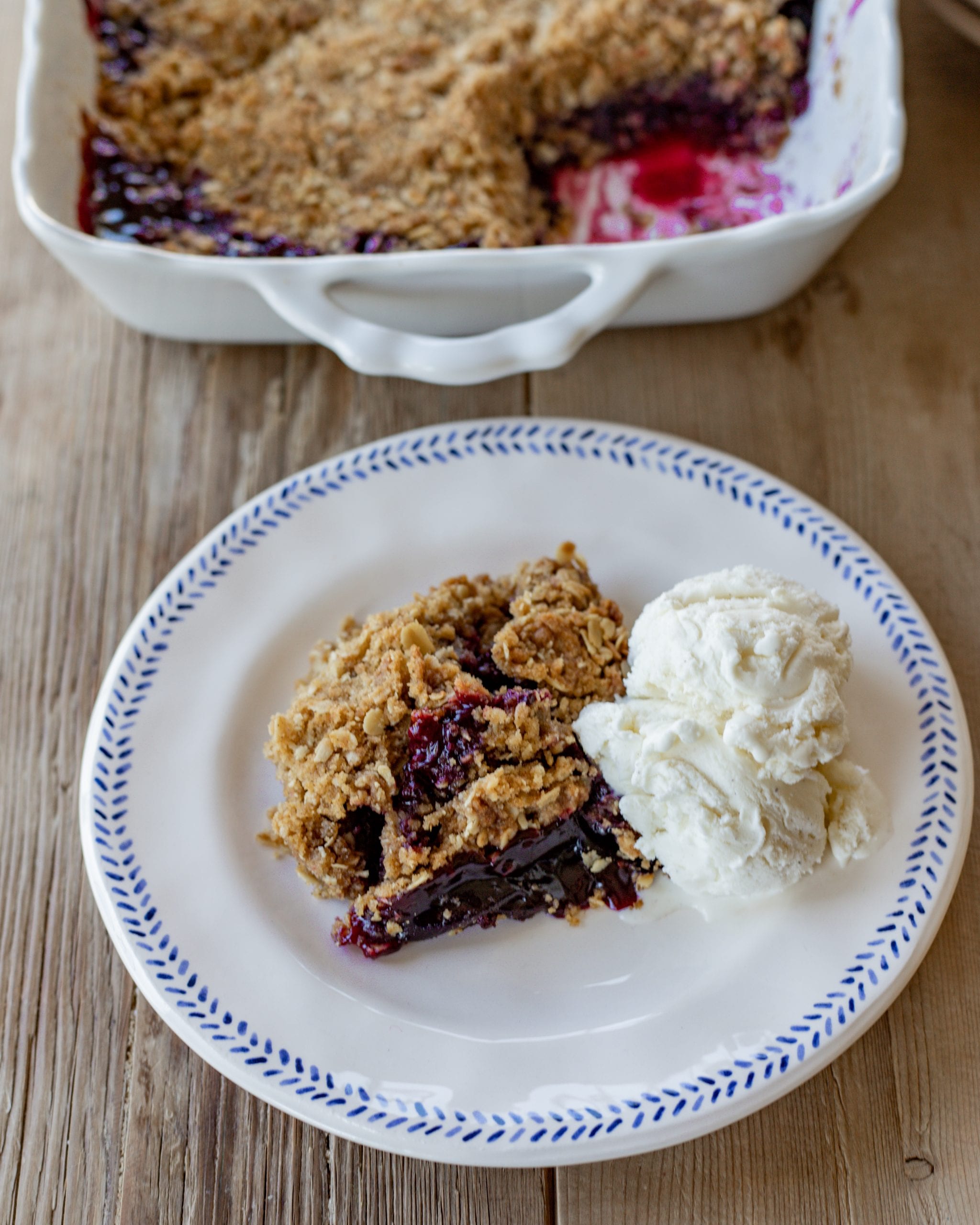 Blackberry Crumble Recipe
A few years ago my neighbors in Washington brought over the most delicious apple crisp and it was so good that I asked her for the recipe. I decided to try some other variations of it and this Blackberry Crumble is one of them. I think this one is my favorite. I've used tart cherries and blueberries too so feel free to improvise! I put instructions for the variations in the recipe below.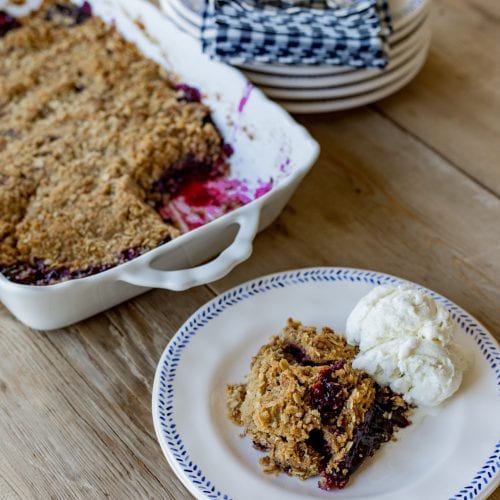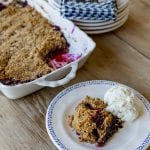 The Best Blackberry Crumble Recipe
This Blackberry Crumble, or some might call it a crisp, is super easy to make and so delicious. Serve it up warm with some vanilla ice cream and you'll be everyones favorite person!
Ingredients
5

cups

Blackberries

fresh or frozen

1/2

cup

Sugar

1

cup

Butter

(two sticks)

1 1/2

cup

Flour

1 1/2

cup

Oatmeal

1 1/2

cup

Brown Sugar

1

tsp

Salt

2

tsp

Cinnamon

Non-Stick Spray

Pam or Coconut Oil
Instructions
Place five cups of fresh or frozen and thawed blackberries in a mixing bowl. Add 1/2 cup of sugar and stir gently until the sugar is mixed in well.

Spray a 9 x 13 baking dish with non-stick spray and then dump the berries into the baking dish. Spread the blackberries out to cover the bottom of the pan. Set aside.

In another mixing bowl, combine the softend butter, flour, oatmeal, brown sugar, salt, and cinnamon. Use a pastry cutter or your hands to mix the crumble together. You'll want the pieces of butter to be pea sized if possible.

Dump the crumble topping on top of the blackberries in the baking dish and cover the berries with the crumble evenly. It's okay if some of the berries are sticking out or if it doesn't go all the way to the edge of the pan.

Bake at 350 degrees for approximatley 30 minutes. The juice from the berries will bubble up arond the edges.

Let cool for a bit and then serve warm with vanilla ice cream.
Recipe Notes
If you want to use blueberries, raspberries, or marion berries, the recipe is the same.
If you want to make it with tart pie cherries. omit the cinnamon and add 3 tsp's of almond extract.
For apples, use green tart apples and follow the recipe as is. 
Make sure you serve warm with vanilla ice cream!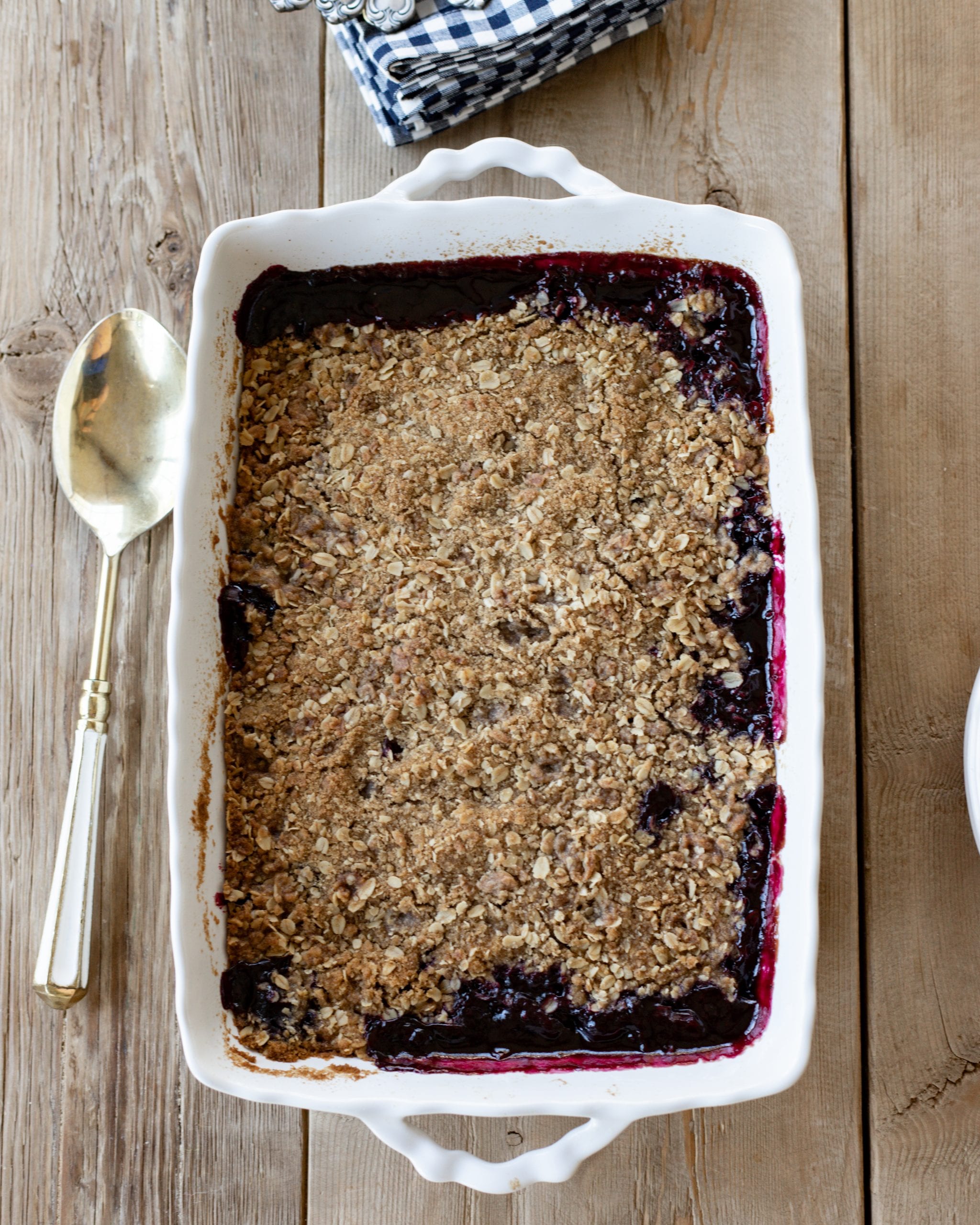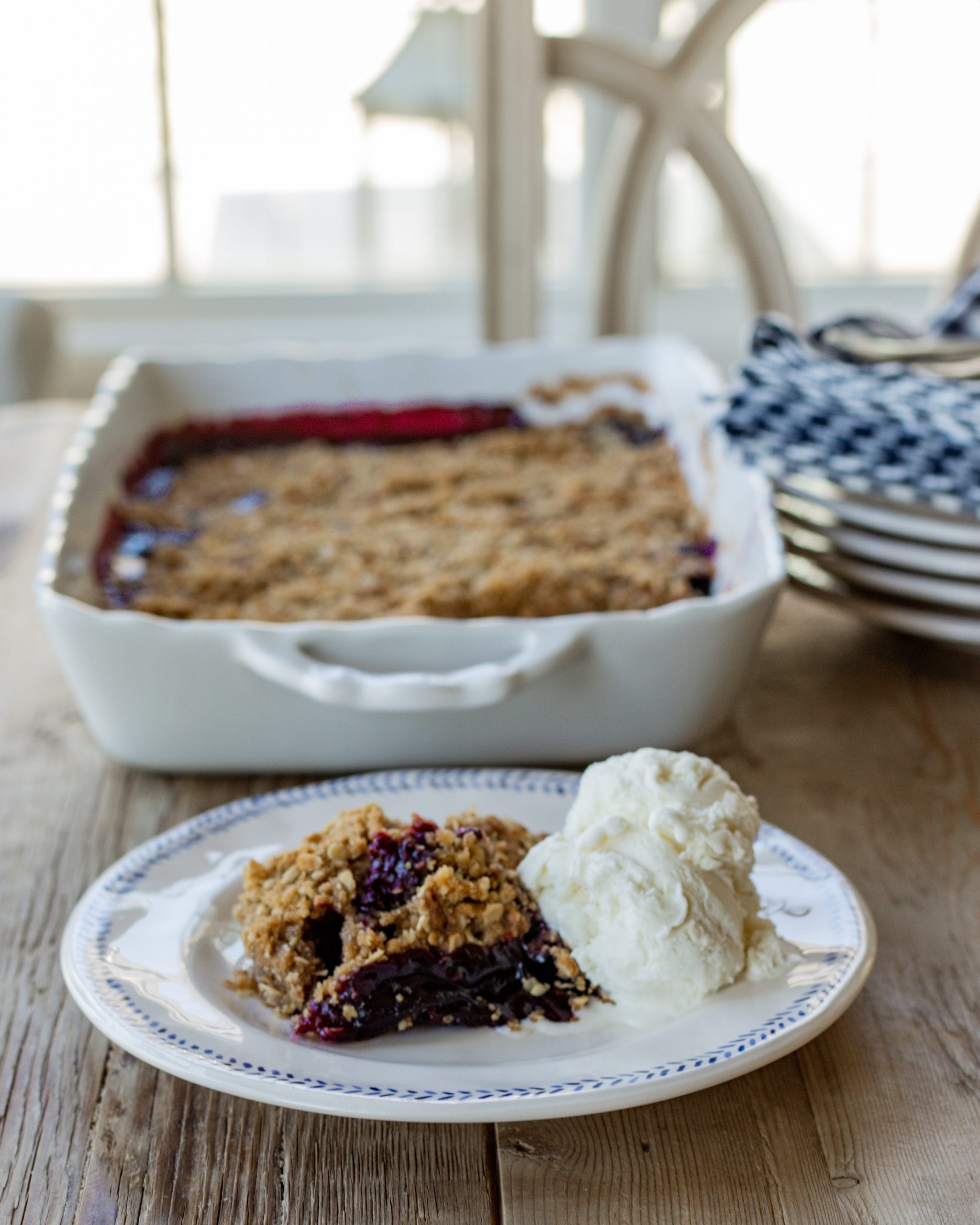 I hope you'll give my blackberry crumble recipe a try! Its the perfect dessert for anytime of the year and keep scrolling down for four more delicious berry recipes from my friends!
Lory from To Have + To Host made these cast iron Mini Blackberry Cobblers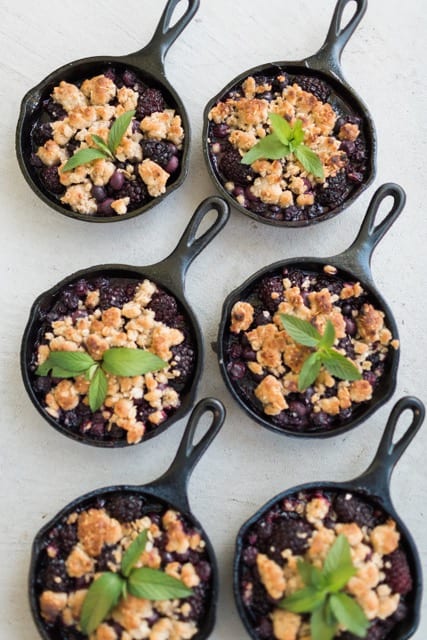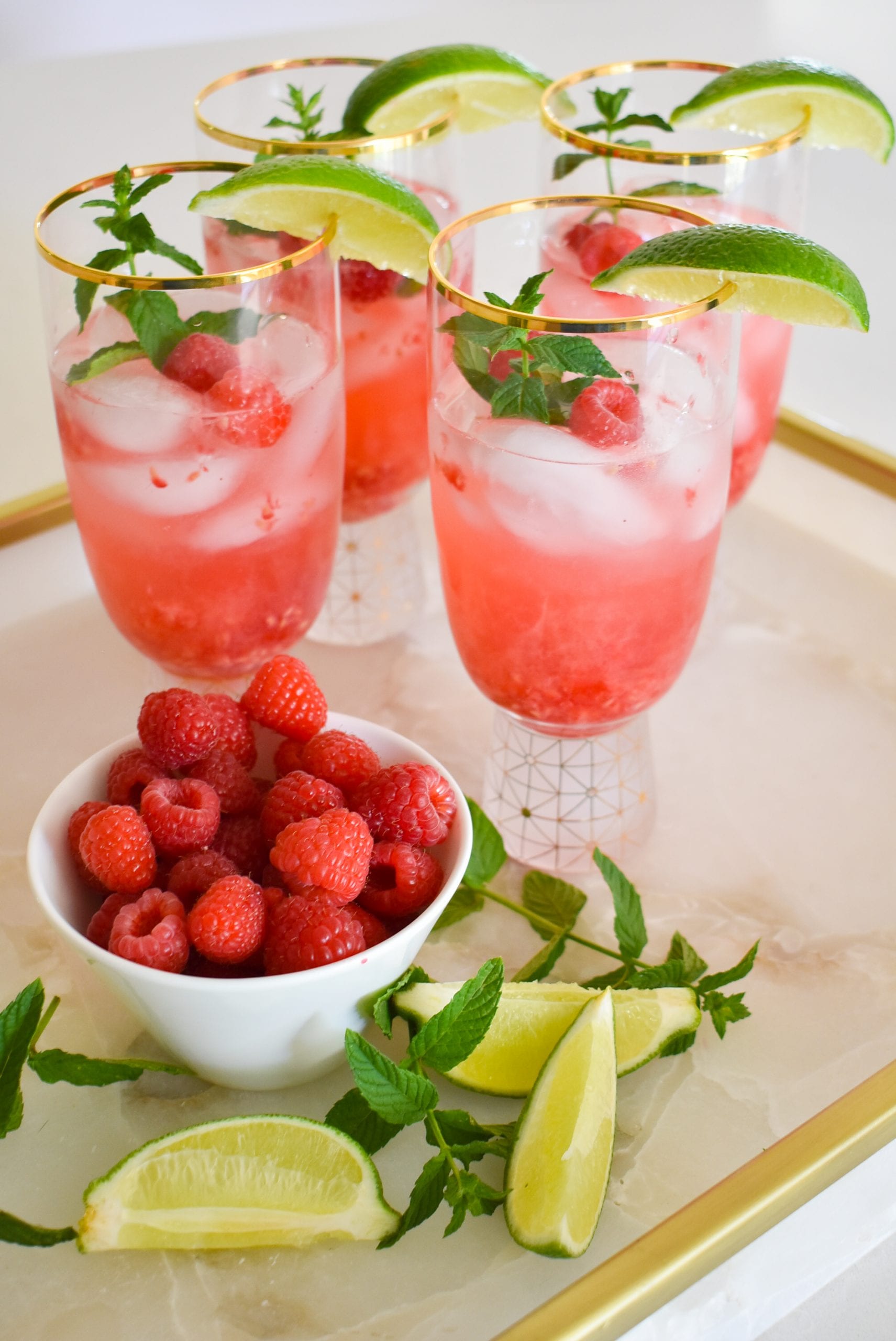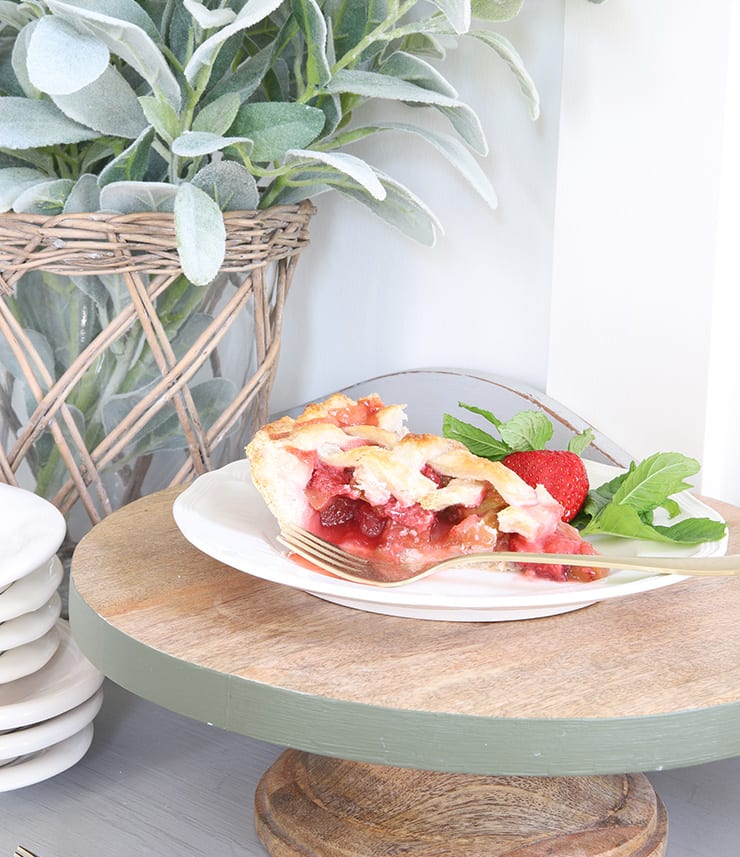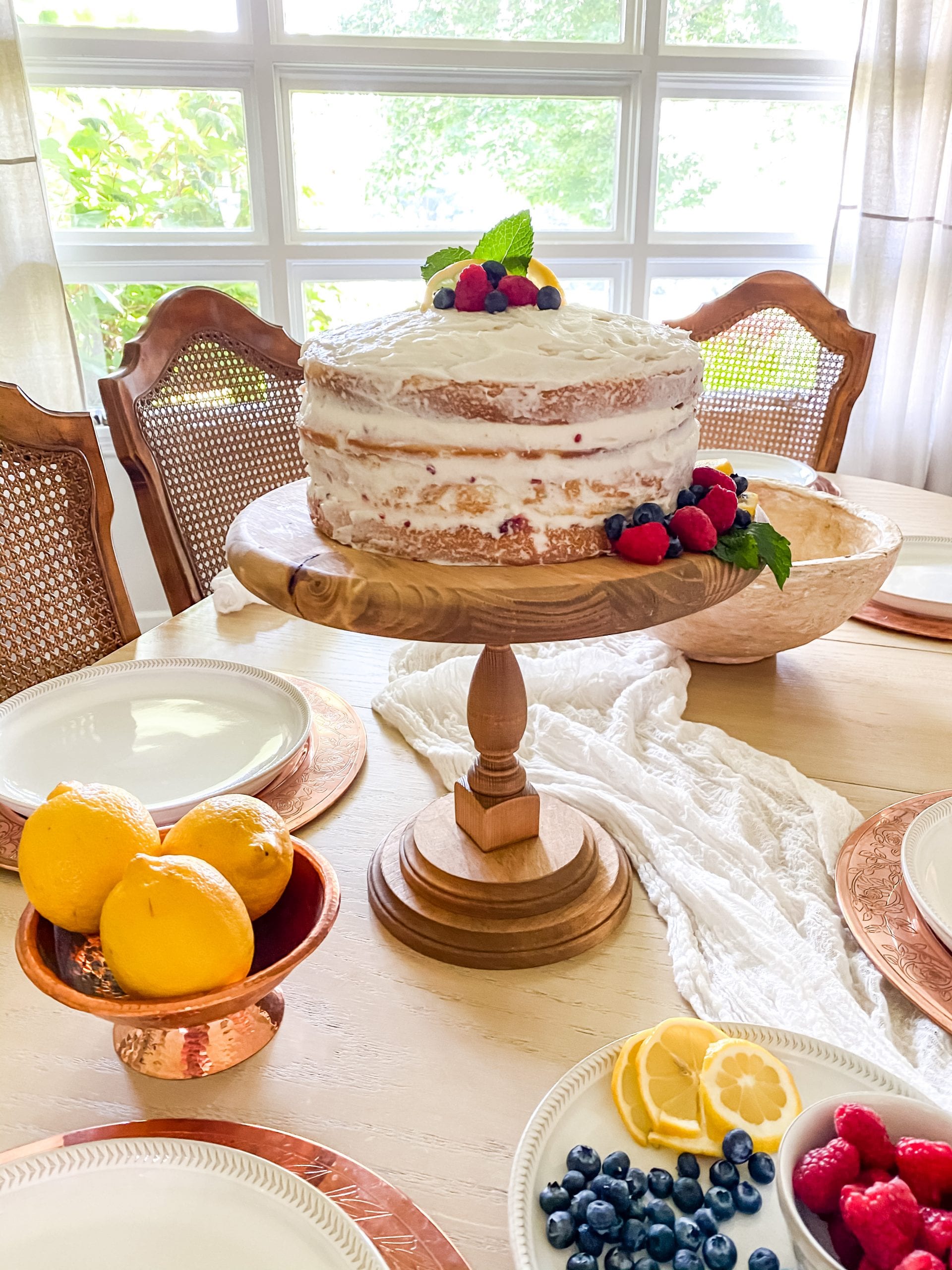 I hope you've enjoyed all these yummy berry recipes! If you're looking for more yummy berry recipes, here's my Strawberry Cream Cheese Pie and my Fresh Fruit Cobbler. These are amazing and family favorites!
xoxo,