Mother's Day Gift Ideas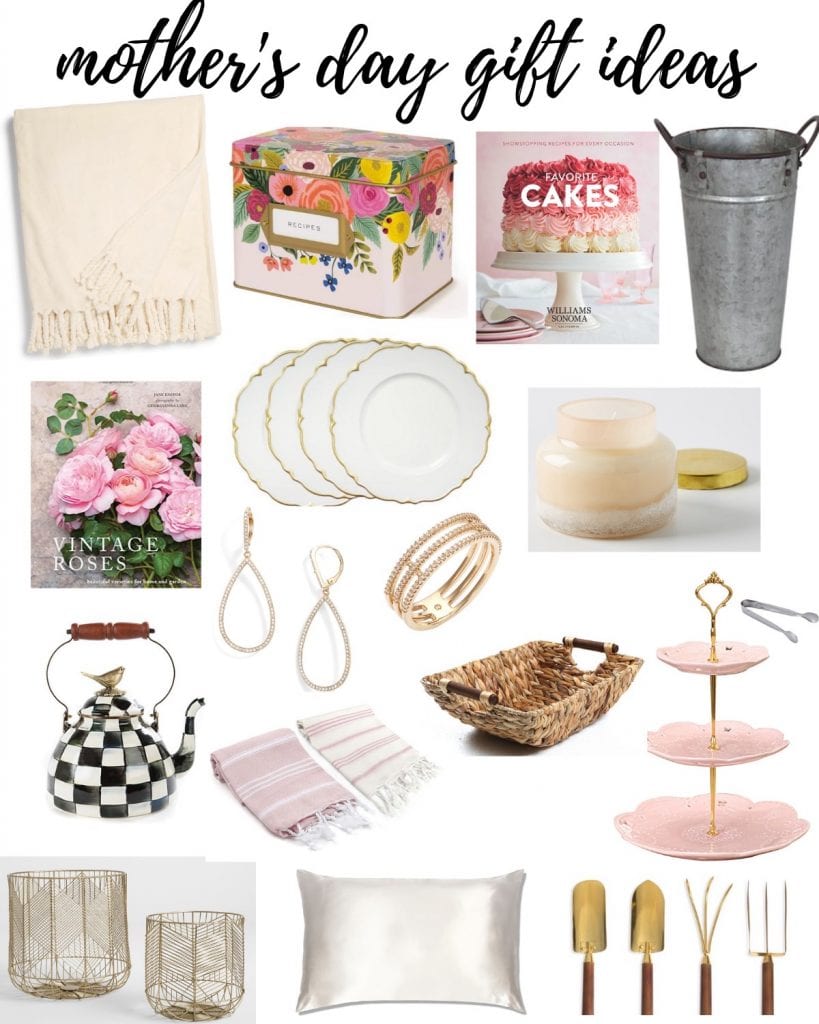 Mothers Day Gift Ideas
Mother's Day is coming soon so I thought it would be fun to share some Mother's Day Gift Ideas!
Create a Flower Arrangement with Faux Flowers
Take any type of a vase, pitcher, or ginger jar and add some pretty faux flowers. Faux flowers last forever and arranging them yourself adds a special touch. Here are a few of my favorite vases and containers to use with faux flowers.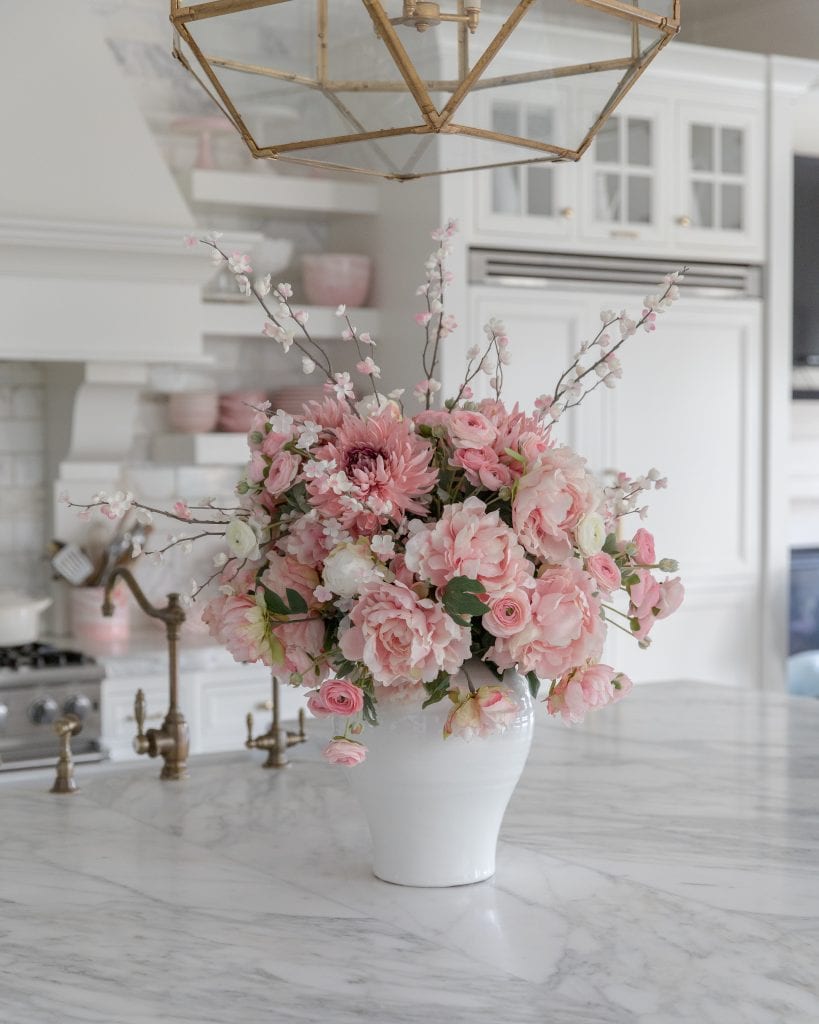 Plant some Spring Flowers in an Indoor or Outdoor Container
Another fun idea is to repurpose an old container or buy a new one and plant some flowers or succulents in it. Above all, it's a gift that will last for awhile.

Decorative and Functional Gifts for the Kitchen
I love displaying pretty serving bowls, compotes, milk glass, cookbooks, and other decorative things on my counter, cupboards with glass doors, and open shelves. Most of these are items are functional as well as beautiful to display. One special thing you can do for your daughters or granddaughters, is to hand write your families favorite recipes and put them in a pretty recipe box. They will treasure this! My grandma did this for me many years ago and the following year she passed away. This recipe box she gave me is now one of my greatest treasures and I have shared one of her recipes here on the blog. You can see the hand written recipe card that she gave me for this family favorite. Click here for Lazy Daisy Cake.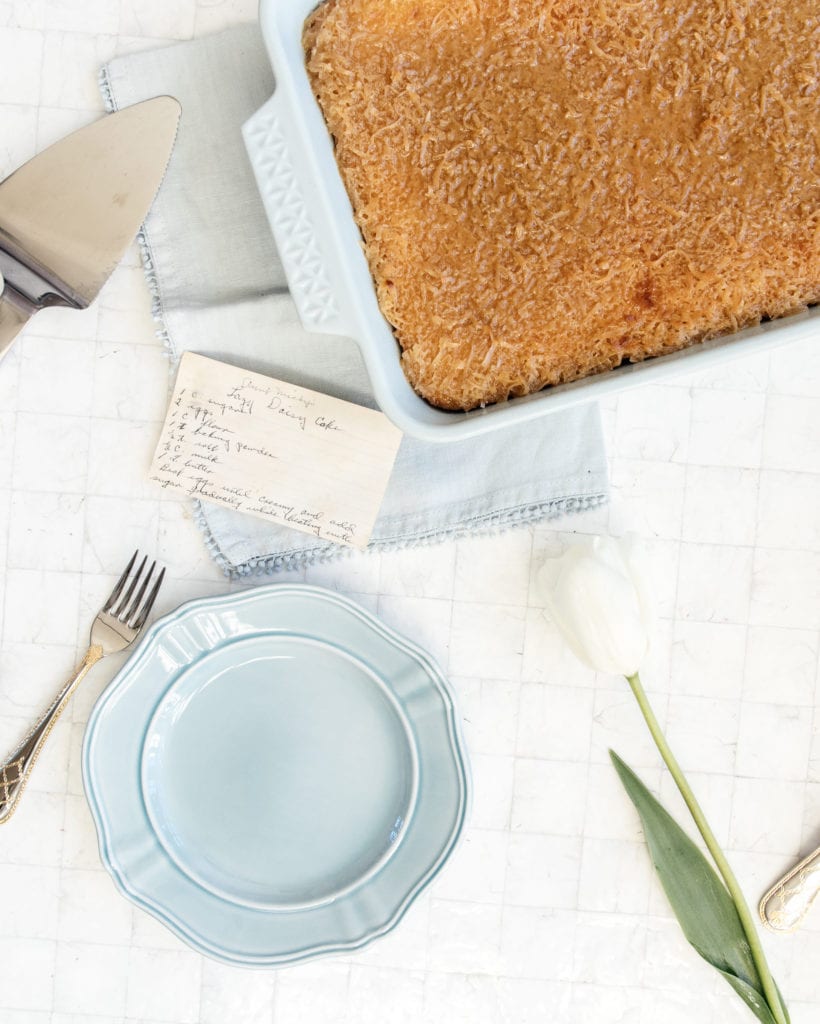 Beautiful Books and More
I collect recipe books, books on flowers, and home design books. Here are some of my favorite books, easels, and cake stands! These make lovely gifts. You can also write a note inside the cover of the book or tuck a handwritten note or card inside.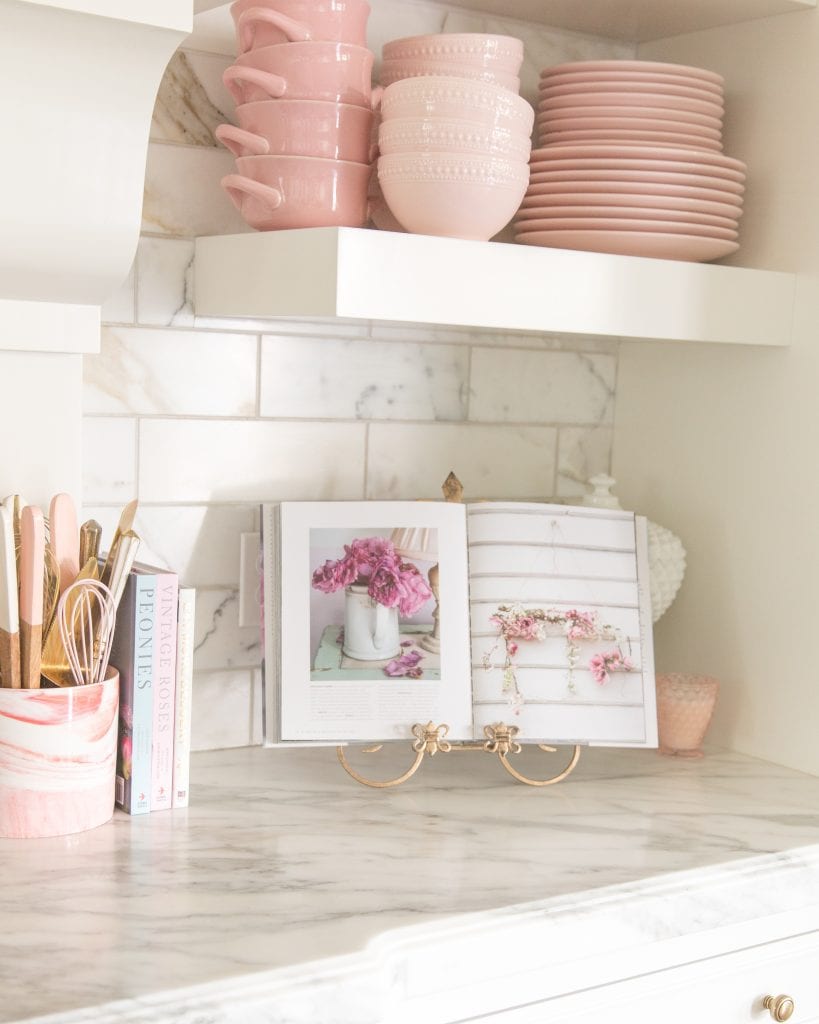 Keepsakes and Jewelry
What mom doesn't like jewelry? Below are a handful of items that I love, including some personalized ideas that are unique keepsakes.

Home Decor Classics
Moms often splurge on everyone else but rarely treat themselves. I've linked some of my favorite items I think of as a splurge. One of my favorite items that I can't live without is a vanity mirror with magnification and a light. It's a lifesaver for those of us that can't see as well as we used to (me)! The silk pillowcase is something I've always wanted to try and is supposed to help with wrinkles on your face while you sleep.
You could even make a little gift basket with a few of these items I've linked here or any of the items above if your budget allows. Also, I've linked some nice baskets that can also become part of the gift! Add in some chocolates or her favorite treat and a card telling her how much she means to you.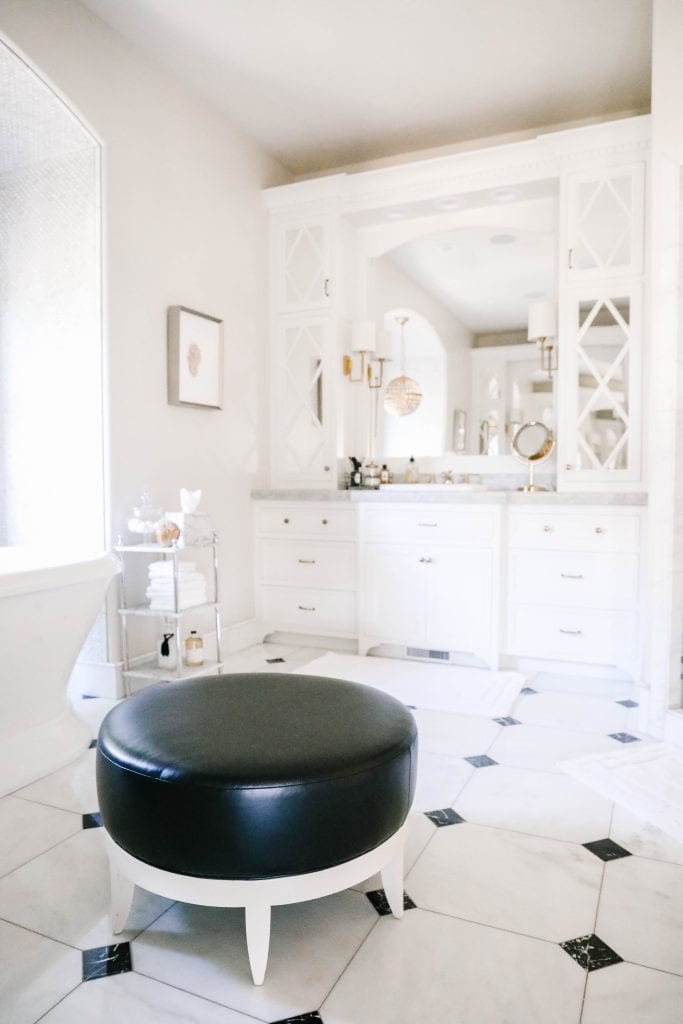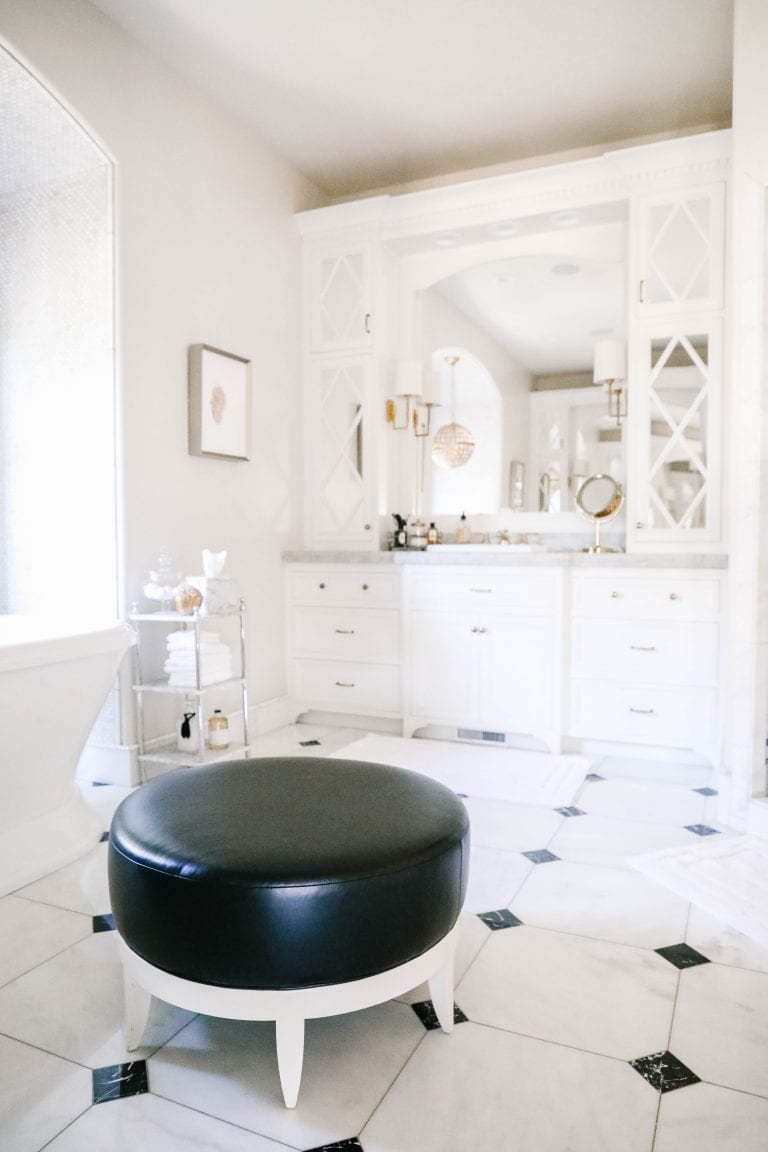 Dishes!
You all know how much I love dishes and so does my mother! We have spent hours searching for dishes in antique stores. We almost always give each other dishes for mothers day. I'm sharing a few of my favorite sets that are timeless and beautiful. These are the perfect gift because every time she uses them, she will think of you. Then, they can be passed down to you someday and you'll always have that special memory.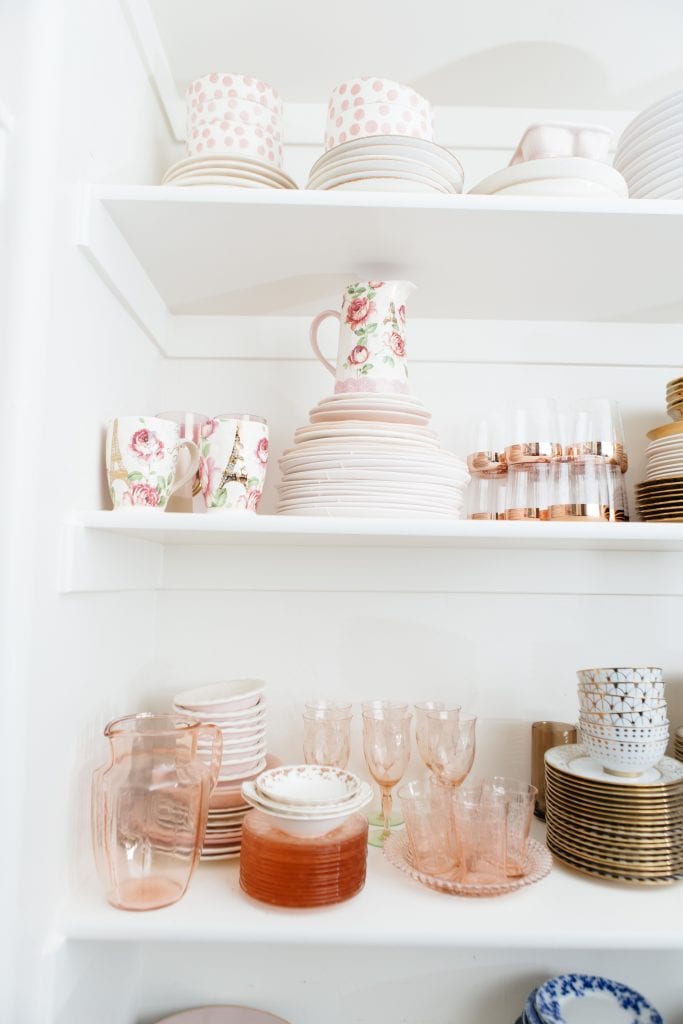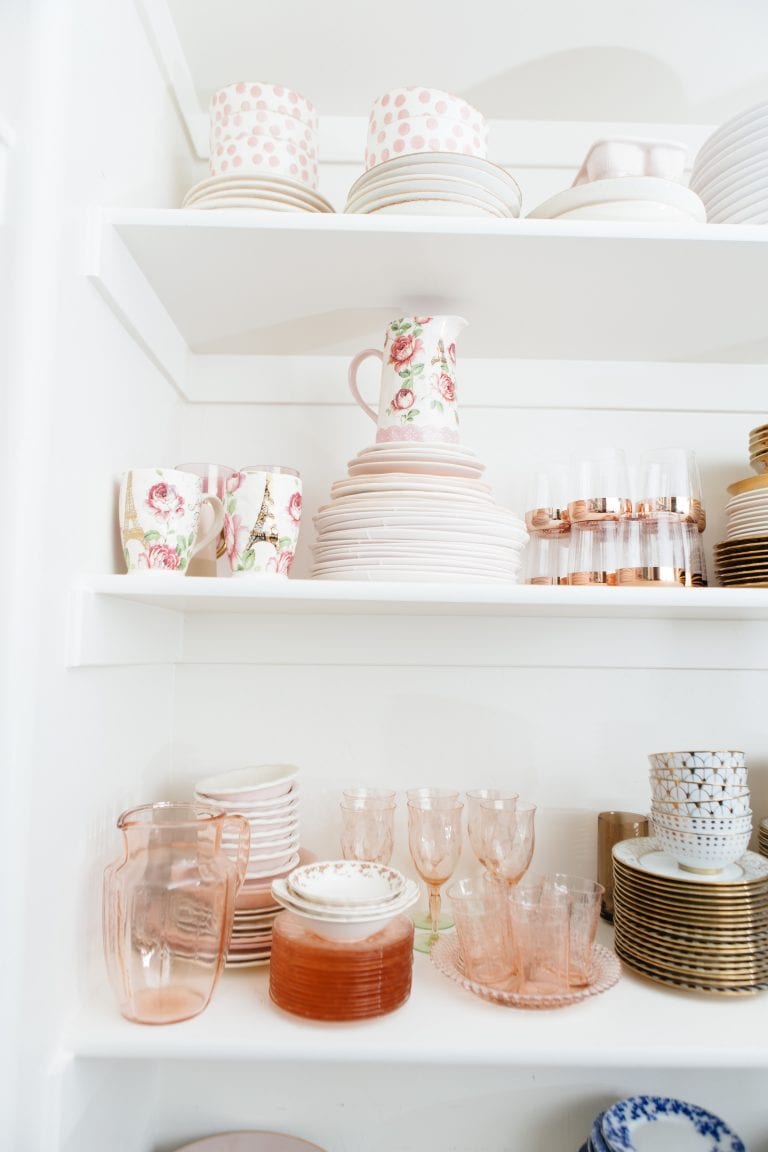 Another unique idea for a mothers day gift is to pick out a china pattern and give your mom one place-setting. Have other family members do the same so over time, she has a new set of fine china. You can also give her another place-setting for her birthday and as a Christmas gift so she has a full set to use sooner. The memories of sharing a meal together using the dishes you gave her will be extra special to you both. I've linked my favorite set of fine china that I received as a gift from my husband.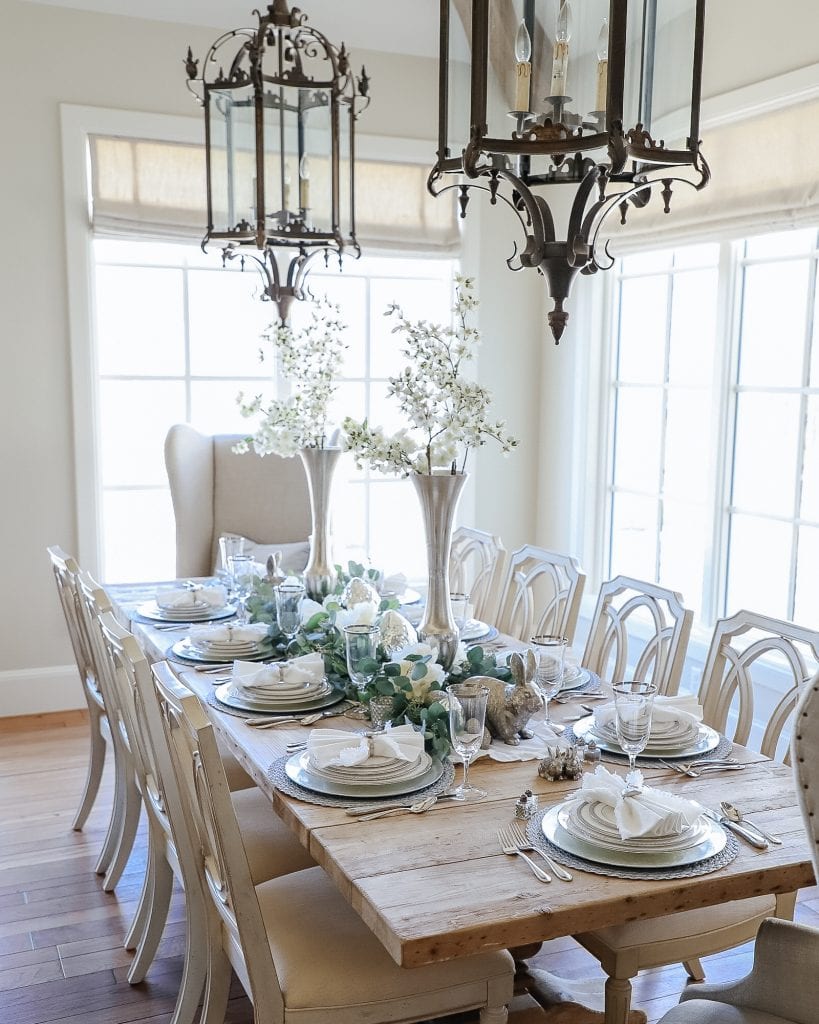 Make sure you set a beautiful table for your mom and do all the cooking so she can relax. Last year my kids made brunch for me and set the cutest table. I was very impressed with this tablescape!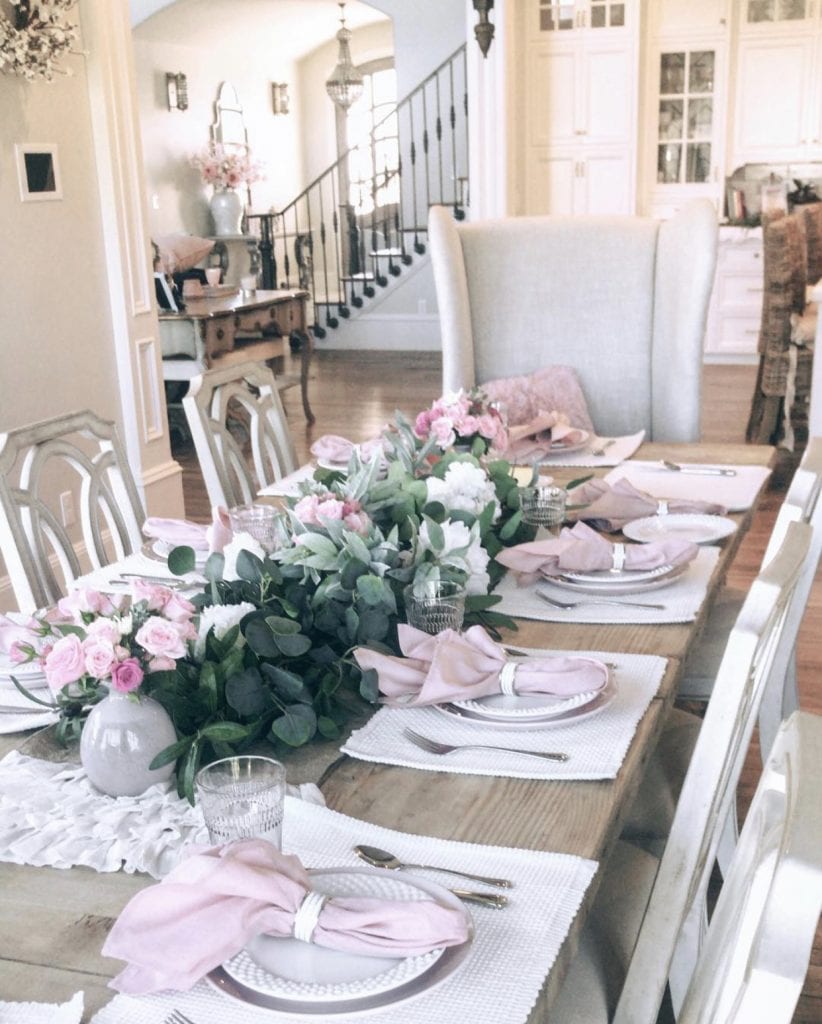 I've linked some of my favorite dishes for you. You may be seeing some of these on my table soon!

Gift Boxes
Here are some of my favorite gift boxes and tissue paper that I keep on hand for gifts. These work great if you want to put a few items together for a gift box. You can also use a decorative basket. (linked above)

Hopefully you found this Mother's Day Gift Ideas post helpful and are as excited as I am to spoil all the amazing moms that are a part of my world. Lets make them feel extra special this year!
Happy Mother's Day!
xoxo,