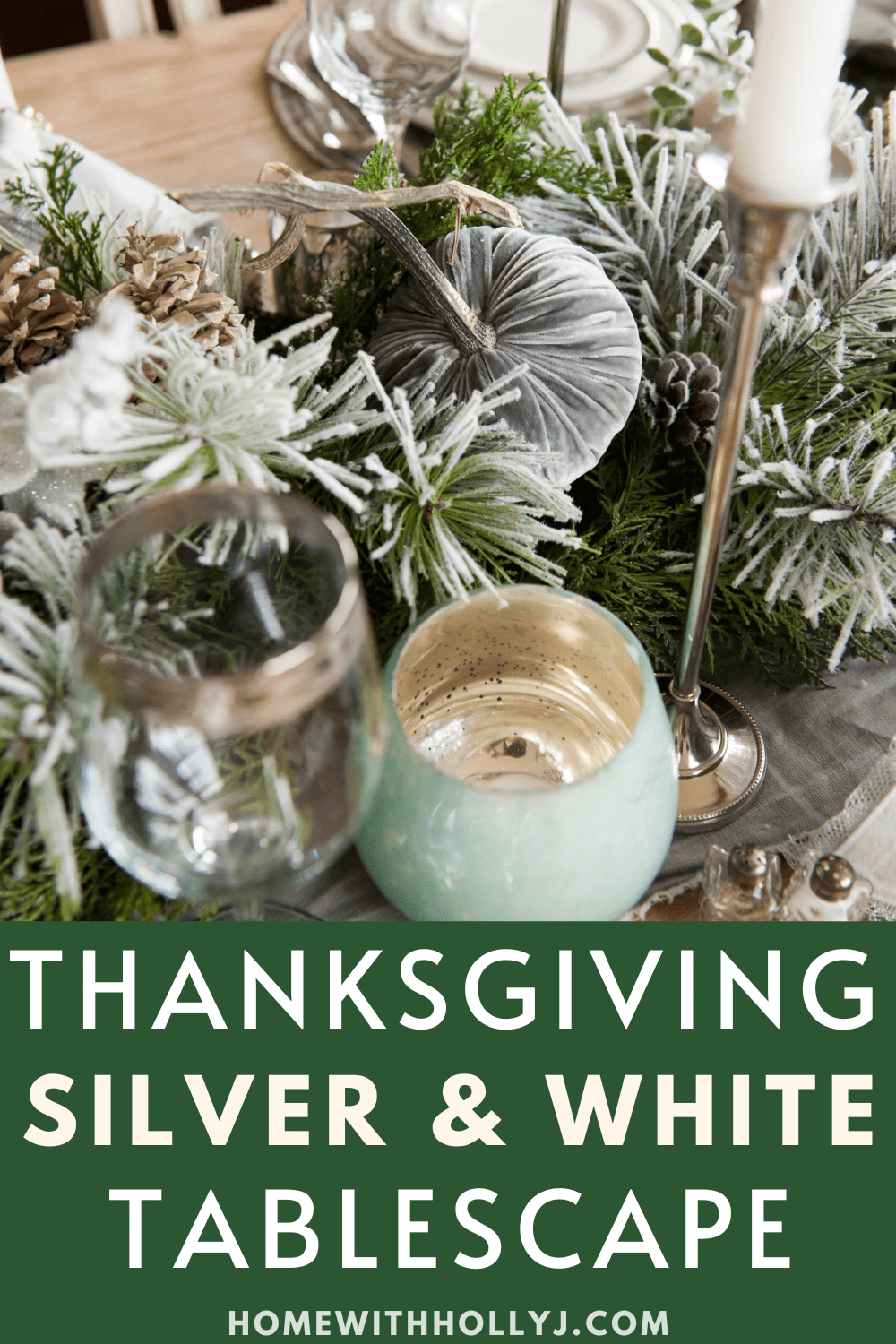 Sharing an Elegant Thanksgiving Tablescape featuring silver and white table settings, a garland table runner, and pumpkins with greenery.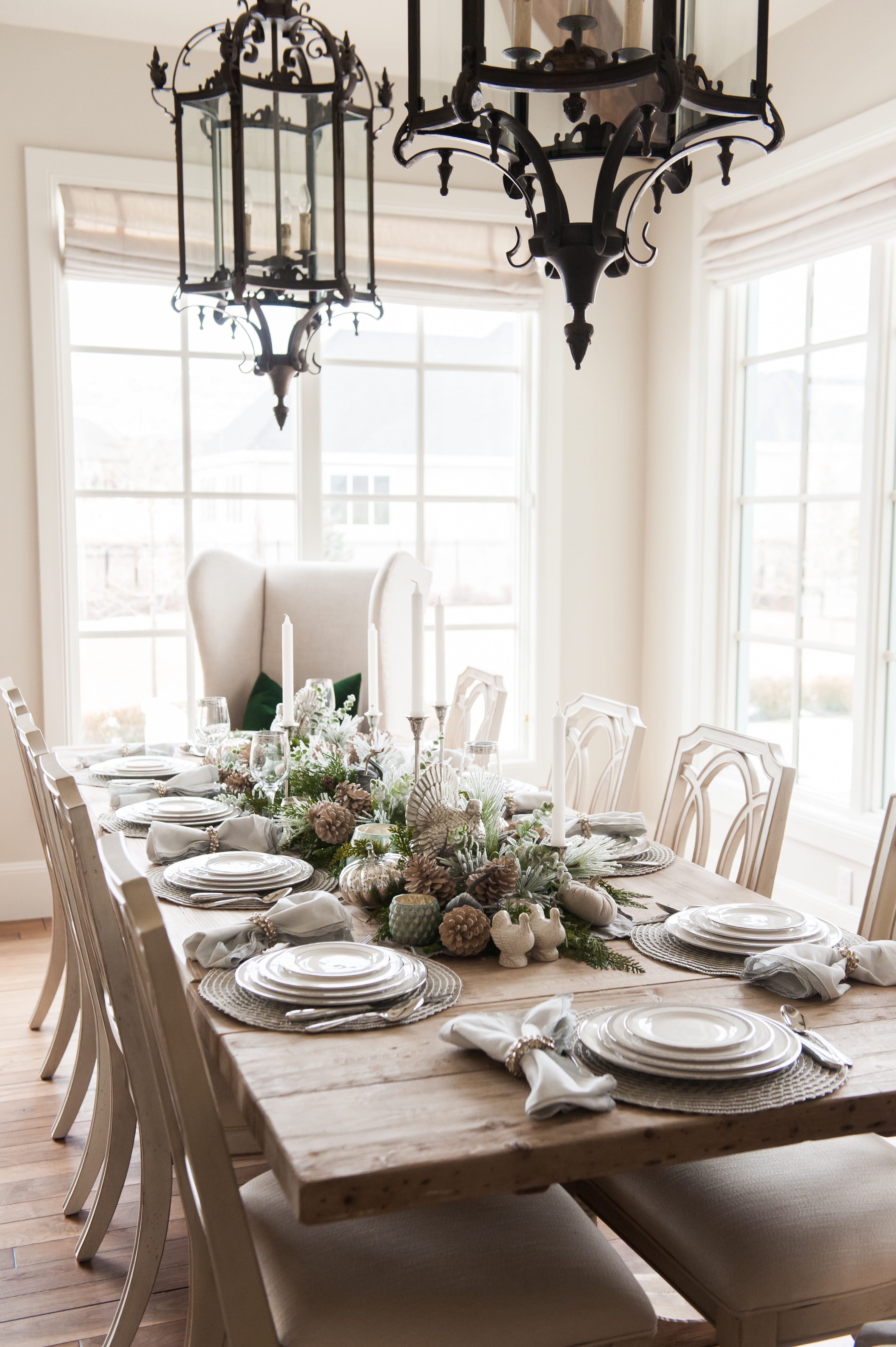 Disclaimer: This post does include affiliate links for your convenience. This is at NO additional cost to you but earns me a small commission. To read more, check out our disclosure policy.
The idea for this tablescape came when I was decorating for Christmas last year. I had to get my Christmas decorations up before Thanksgiving! We had a lot of company coming over the holidays and I needed to have the decorating out of the way before the crowds arrived. I was trying to figure out how I could use the same garland for both Thanksgiving and Christmas and I found it was actually quite easy! It saved me so much time and money and I was able to use this all through winter.
For the center garland I used faux frosted tip pine branches, frosted eucalyptus, pine cone picks that were painted the same color as the table, and faux cedar branches. I used a grey table runner underneath it. I layered the cedar branches and then layered in the frosted tip pine branches, eucalyptus, and the pine cones.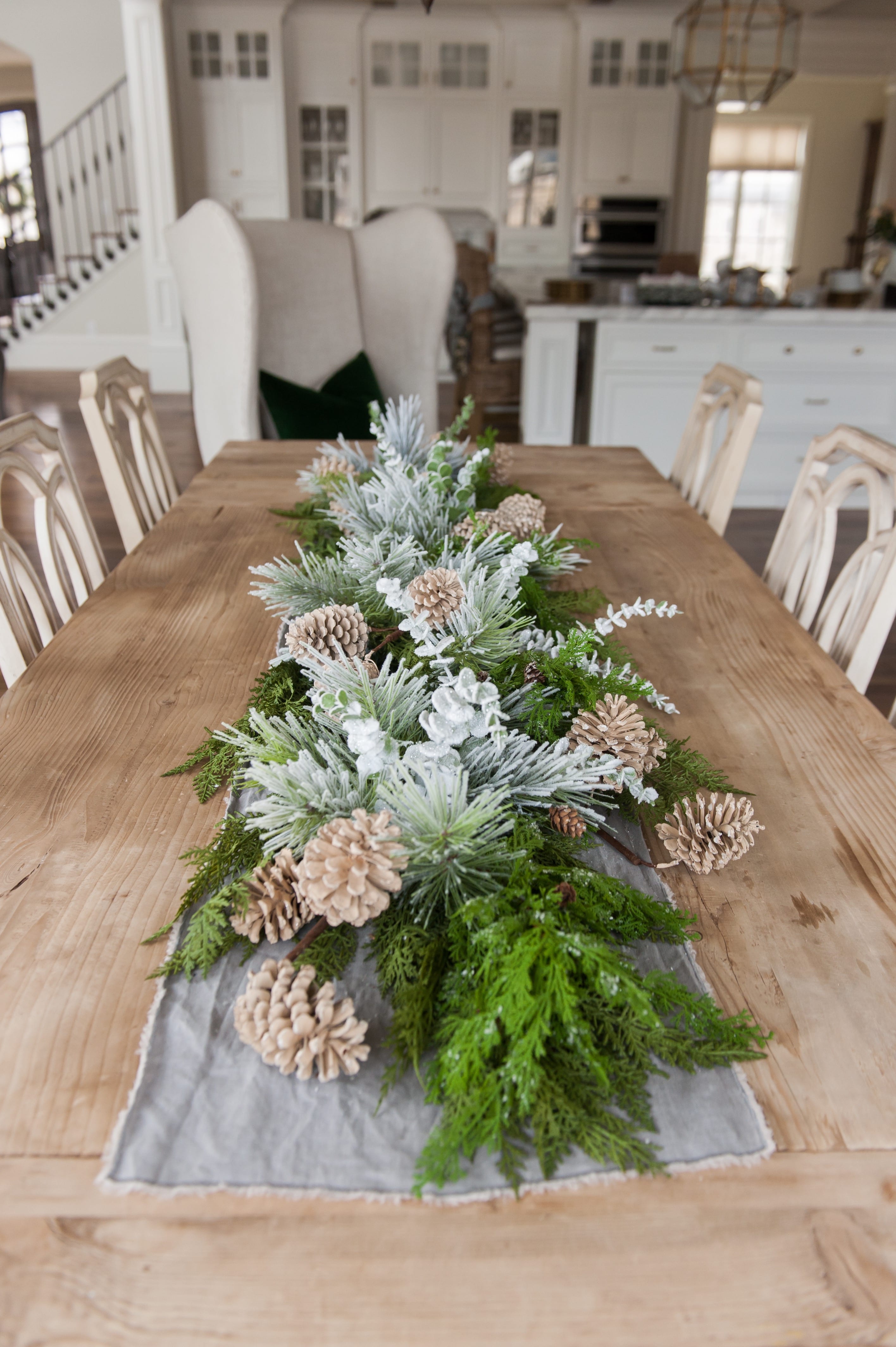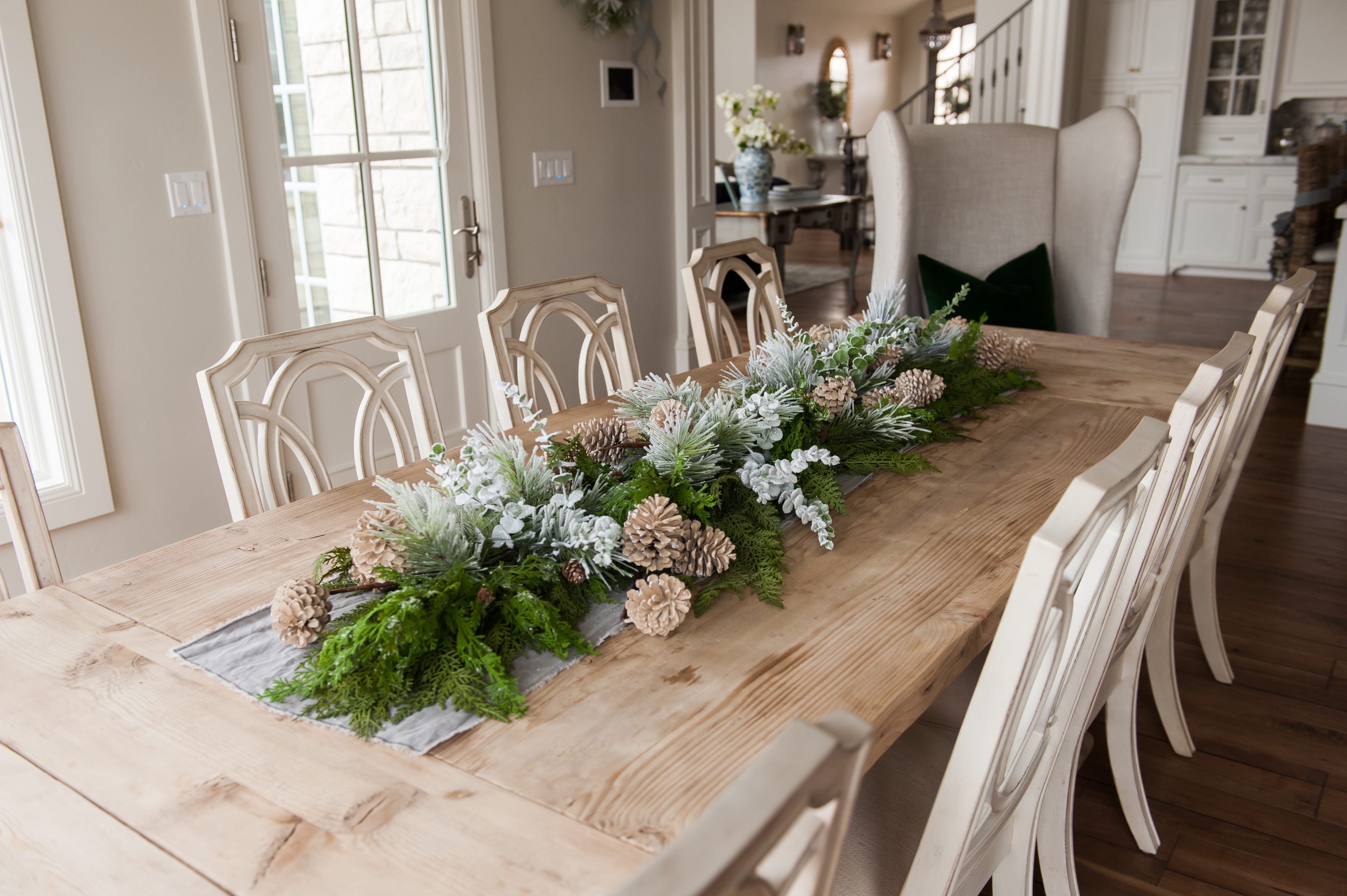 I used a few different sets of dishes and was able to create multiple tablescapes using this same table garland over the holidays and into the winter. Here I am sharing the more formal one I created with my treasured china.
My husband bought this beautiful china for me for our 20th Anniversary. When we were married, we couldn't afford china or anything fancy and my husband knew I had always wanted a set. He googled, "what do you get your wife for a 20th anniversary present" and found out that it was fine china! He took me to pick out my pattern and it was a total surprise! As I was looking at the different patterns, I saw one that reminded me of my Grandma Harris. I knew as soon as I saw it that it was the one meant for me! This was so meaningful to me and I treasure these dishes and the memories surrounding them.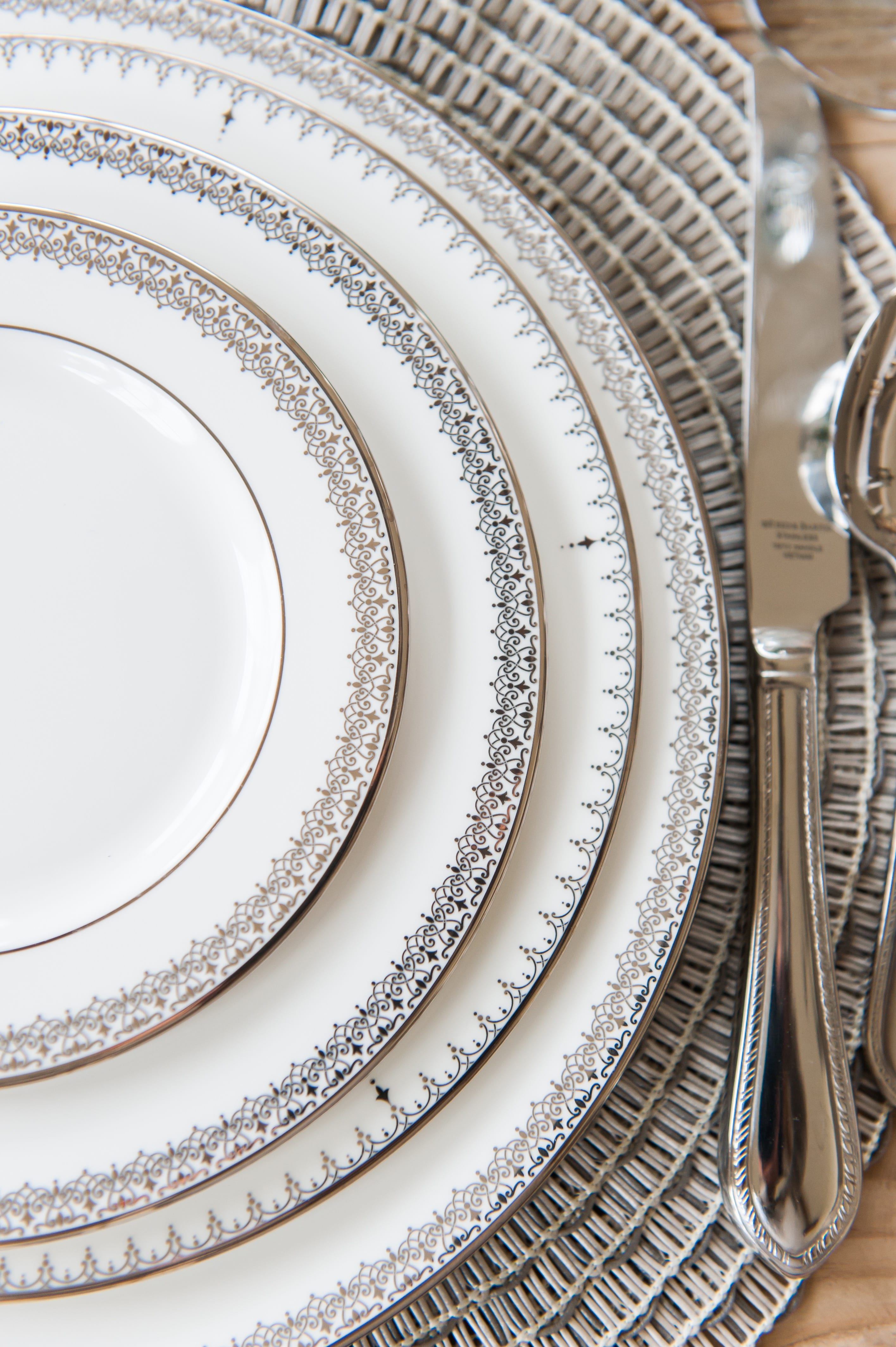 I used silver mercury glass pumpkins, silver and grey velvet pumpkins, tan linen pumpkins, silver turkeys, and teal votive candle holders. To finish it off, I then added some tall silver candlesticks with white candles to make it a little more fancy. I also used some porcelain turkey salt shakers. I had to get a few more turkeys into the tablescape!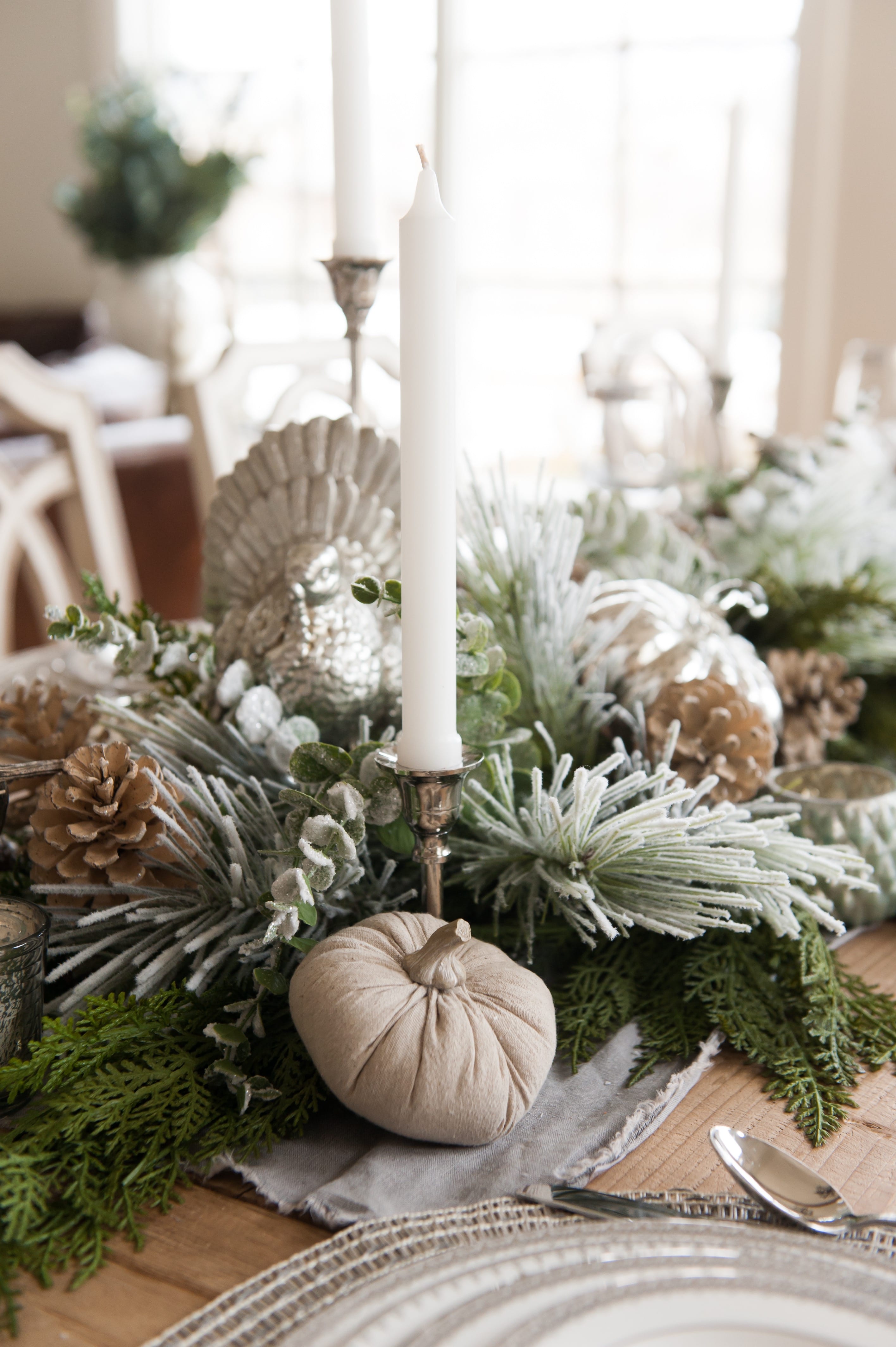 I used silver round placemats, silver flatware, silver napkin rings, white and silver napkins, and silver rimmed stemware. I tossed some dark green pillows into the big wing back chairs to add in some more color.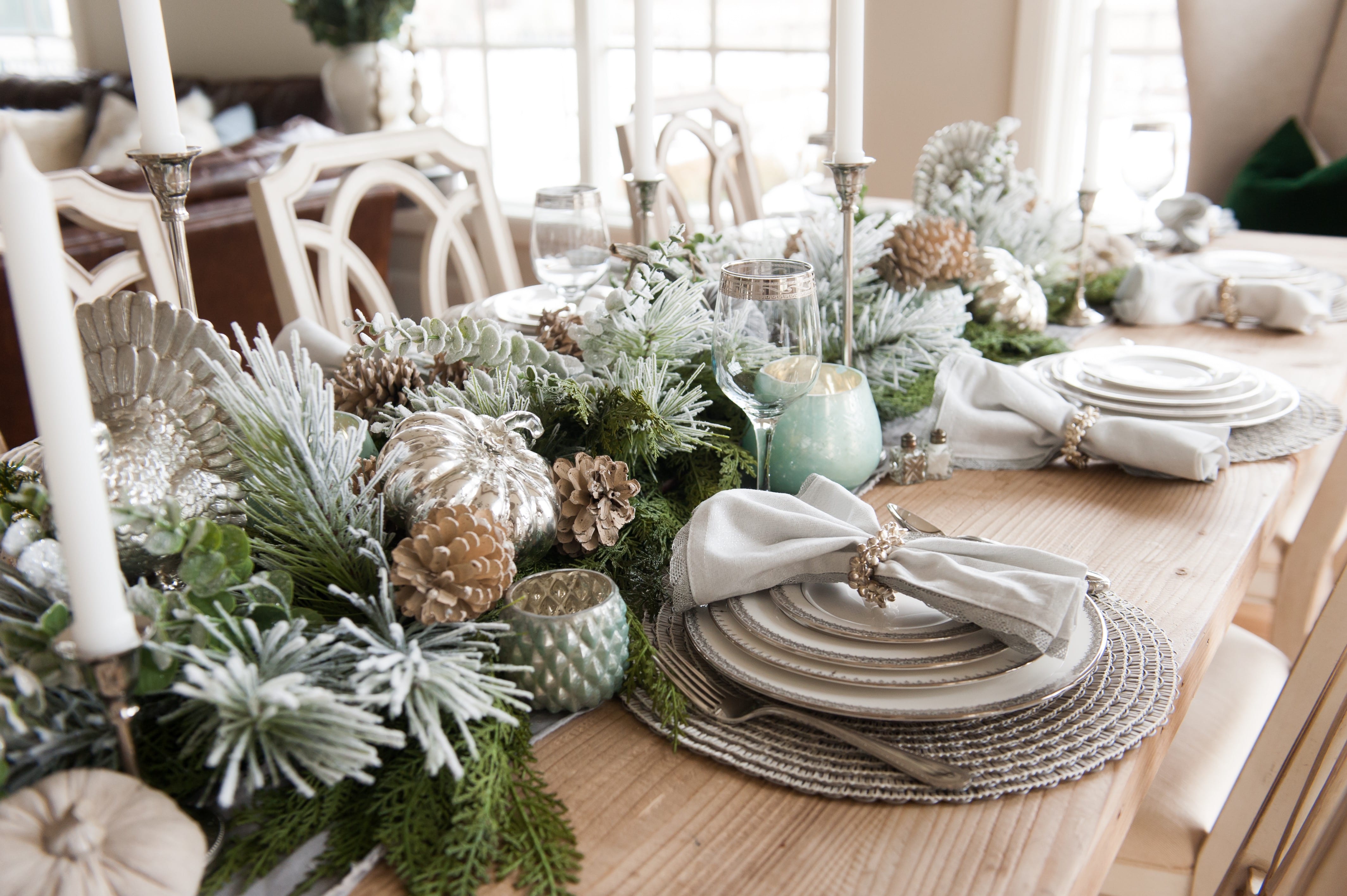 This table was so elegant and I still love it just as much as I did when I created it last season. This is one of my all time favorites. I think back to the memories we've made around this table. I can't wait for Thanksgiving!! I will share in another post what I did for Christmas!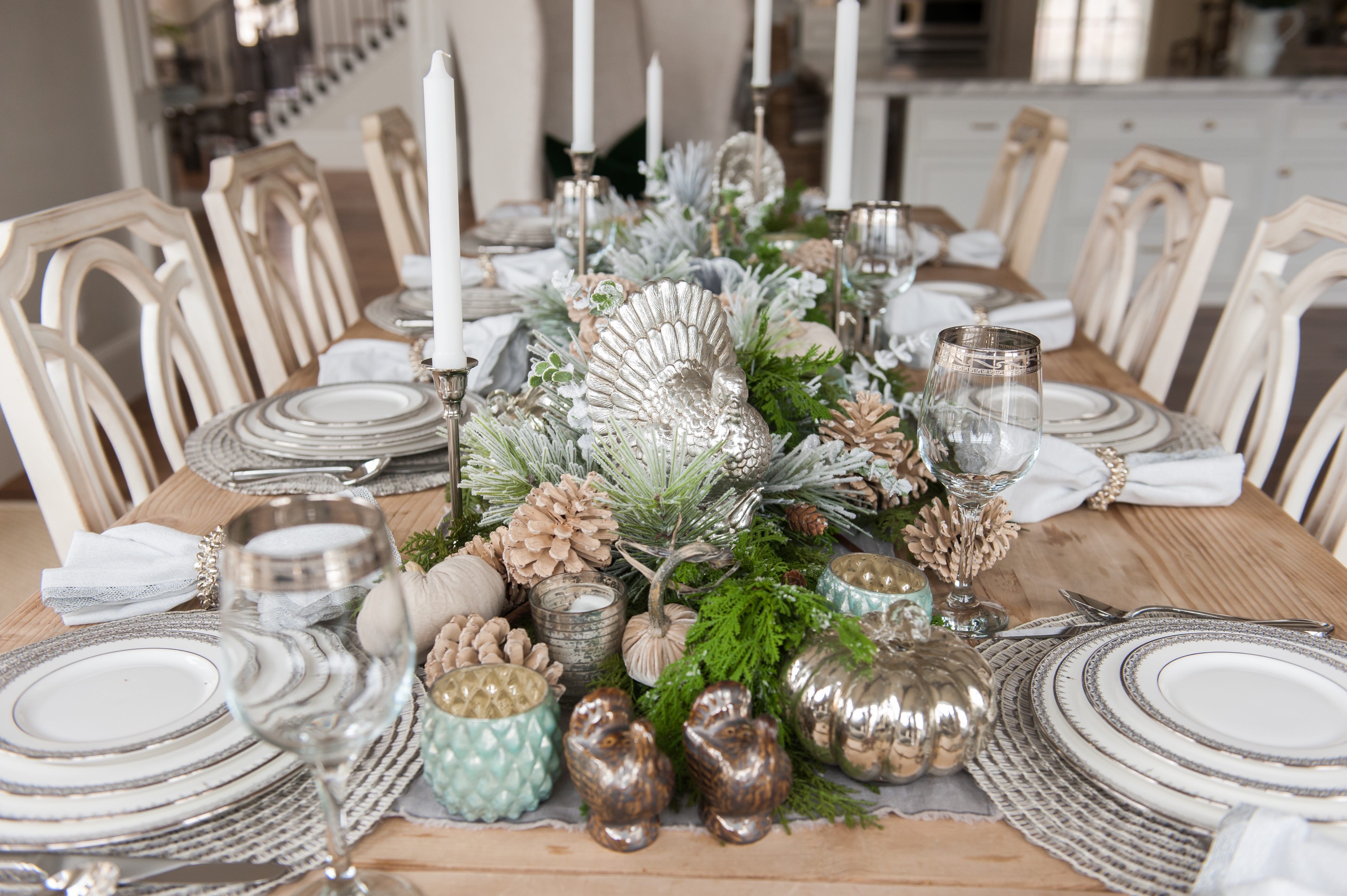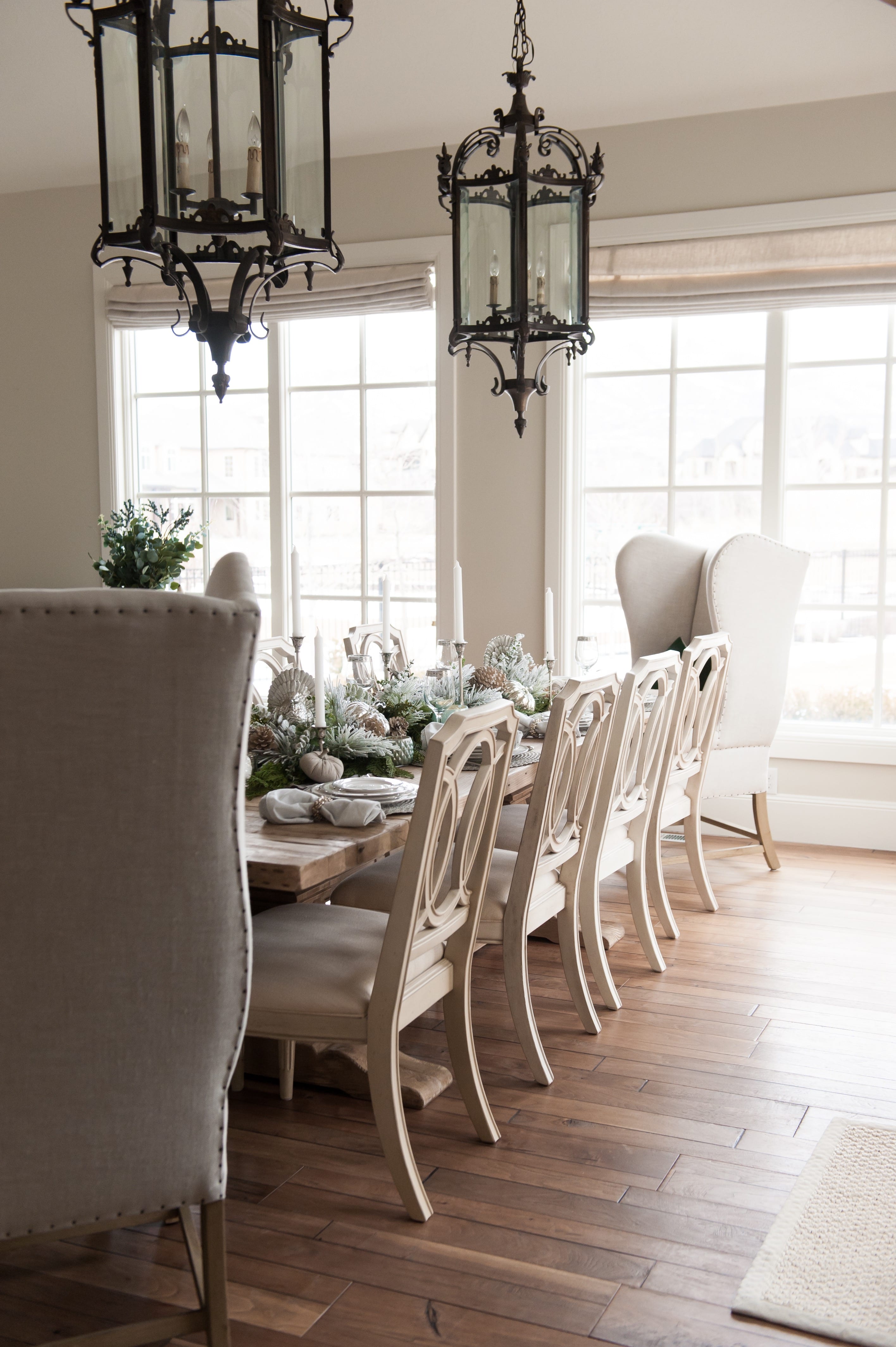 Holly's Helpful Hints
Use items you already have. I had the turkeys and all the different pumpkins from past tablescapes.
Use a table runner under the garland. It helps keep it centered and adds a little color underneath.
For the alternate tablescape I spoke about above, I used my blue target dishes and grey napkins. I'll share in another post about what I did for Christmas!
The velvet pumpkins are best when they are the real ones. Hotskwash is one of the best sources but you can learn how to make them on YouTube. I've linked some below as well.
Photos for this post were taken by Rebekah Westover Photography.
XOXO,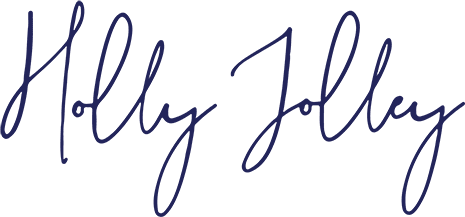 All Sources Linked Here

Pin This Post For Later