Learn my tried-and-true tips for hosting the perfect dinner party for your friendsgiving this year.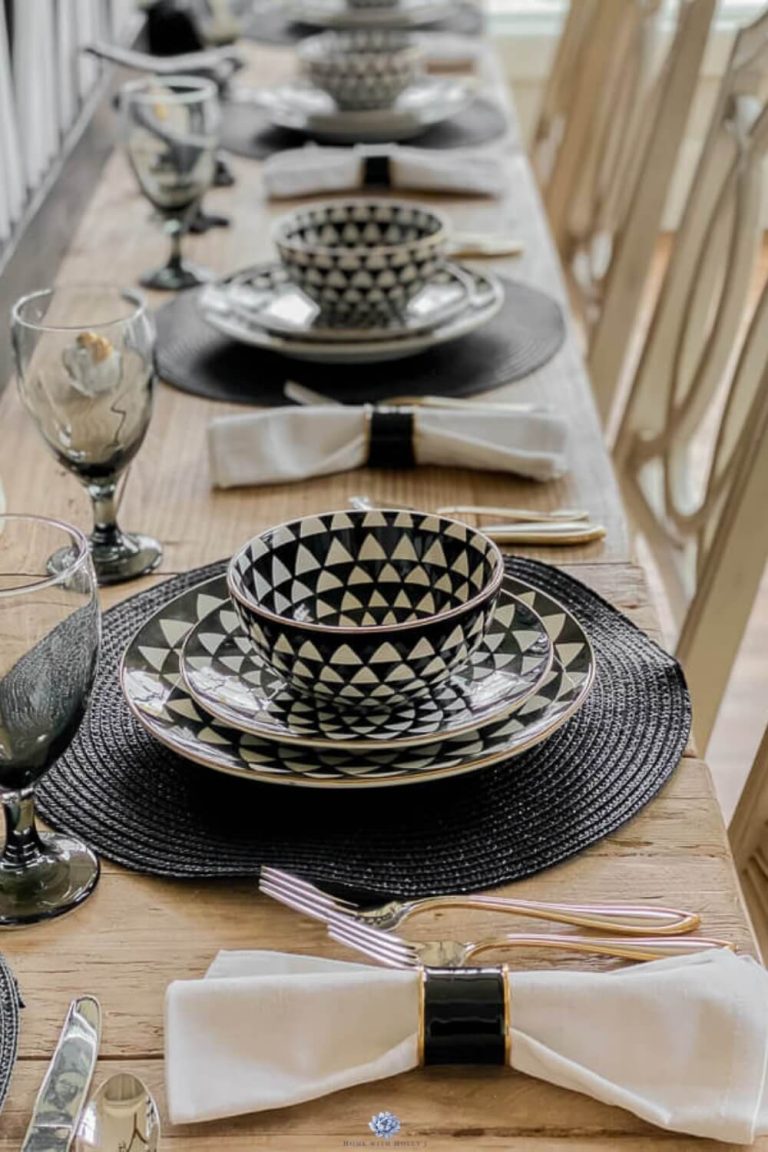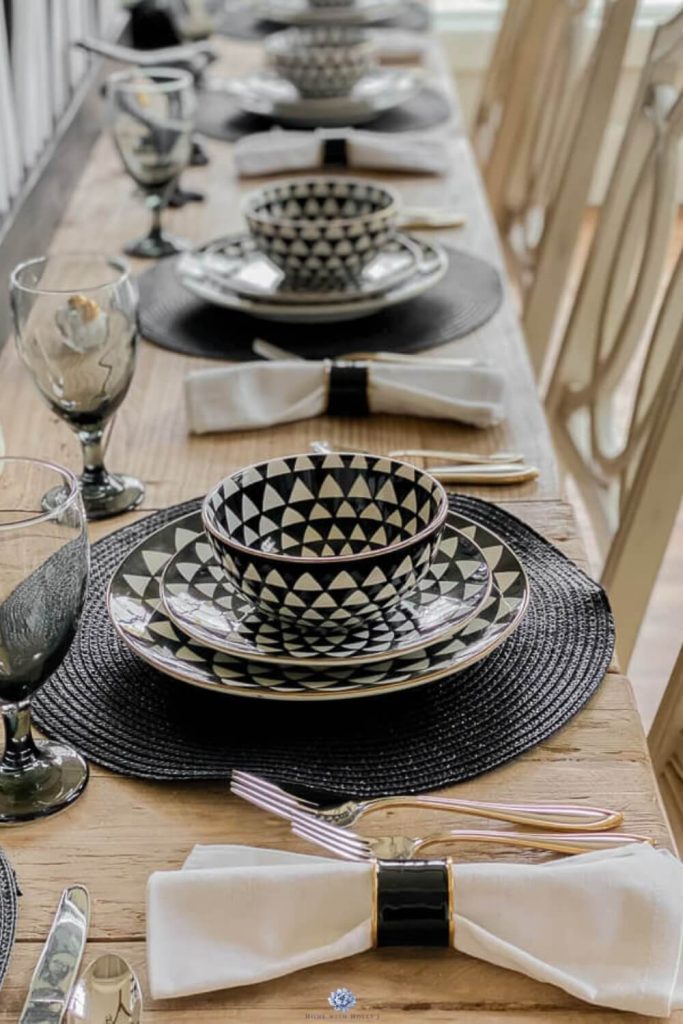 A Friendsgiving dinner is a great way to bring your closest friends together around the dinner table for good food and a good time.
In case you've never heard of it, friendsgiving is a gathering of friends for a holiday meal.
From friendsgiving brunch to a traditional thanksgiving meal with apple pie, apple cider and cranberry sauce, it's always so much fun and a perfect opportunity to set aside time to enjoy close friends.
These fun friendsgiving ideas will help you plan and host the best friendsgiving meal this year.
Disclaimer: This post does include affiliate links for your convenience. This is at NO additional cost to you but earns me a small commission. To read more, check out our disclosure policy.
1. Come up with your guest list and send out your invites.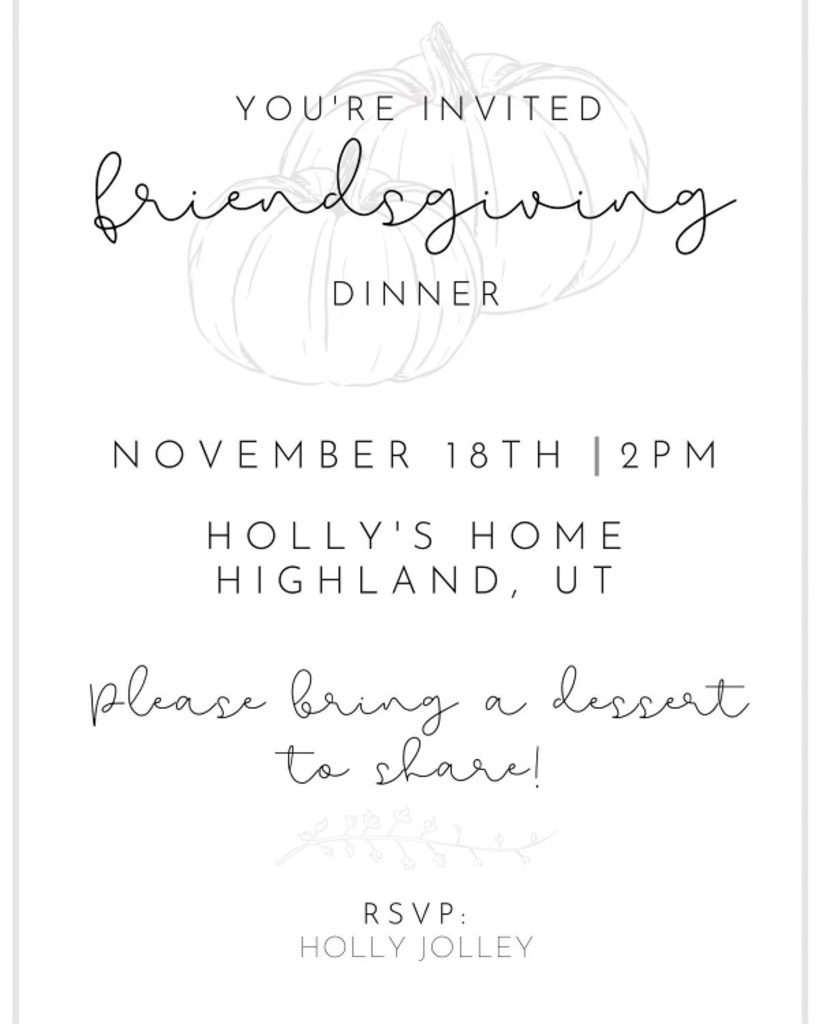 I prefer to send out paper invitations but you can always send them digitally or through a group message.
I love hosting and entertaining and sometimes it's hard to narrow down the guest list but I always try to invite people that I know would love to come to a Friendsgiving dinner party.
Don't forget to ask your guests if anyone has any dietary restrictions or food allergies.
2. Plan your menu.
When planning a Friendsgiving menu, decide if you're going to make all the food or if you want to ask everyone to bring something.
You can also have it catered. I prefer to make my own food as I love cooking for everyone.
For this Friendsgiving dinner I made the turkey, gravy, mashed potatoes, stuffing, green beans and rolls, then asked my guests to each bring a pie.
Just be sure at least one person brings a pumpkin pie or you might want to make or buy one!
Can't have Friendsgiving without pumpkin pie. You can do this anyway you want though.
The point is to gather your friends during the holiday season and have a great time. It can be a large group of friends or a smaller, more intimate group.
3. Set the friendsgiving table with non-traditional colors.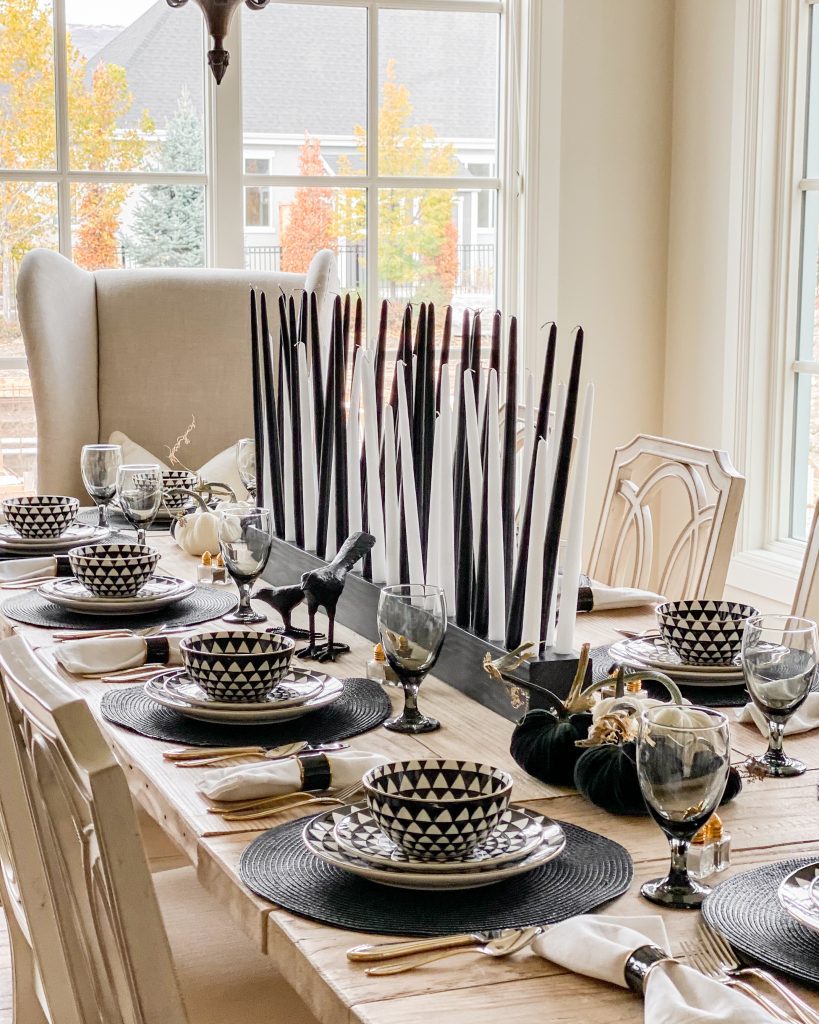 I did this years Friendsgiving tablescape in a black and white theme. You can also use more traditional colors too.
There are so many ways you can set the table, such as in green, gold, and white, silver and white, rustic, or even gold and white harvest theme.
For this party, I set the table with these black and white dishes and added a large candle block with tapered candles down the middle as a centerpiece. Be sure to light the candles when the guests arrive!
I added in black and white velvet pumpkins to make it fall-ish and I added in mini salt shakers at each place setting so no one has to ask to pass the salt or pepper.
Lastly, add in place-cards so your guests know where to sit. I love making my own place cards.
You can also do a menu card at each place setting if you want to get fancy.
Sometimes, I'll print out my favorite recipe of the night on the back for friends to take home to use for their own turkey day.
4. Serve Buffet Style.
I prefer to serve buffet style when I have a large group at my dinner parties.
I use white serving dishes and set up the food on my kitchen island.
I also use chafing dishes to keep the hot food warm.
I put the dessert/pies on one side and rest of the food on the opposite side.
For the drinks, I will set up a bar cart or a separate table for all the drinks.
You can create a signature cocktail or non-alcoholic drink for the Friendsgiving celebration and do a toast when you sit down to dinner.
I start off by thanking everyone for coming and sharing my gratitude for everyone and doing a toast to good friends.
You can also offer water, or other drink options on the bar cart or drink station. My pink party punch is always a hit.
5. Play a game or do something that engages everyone.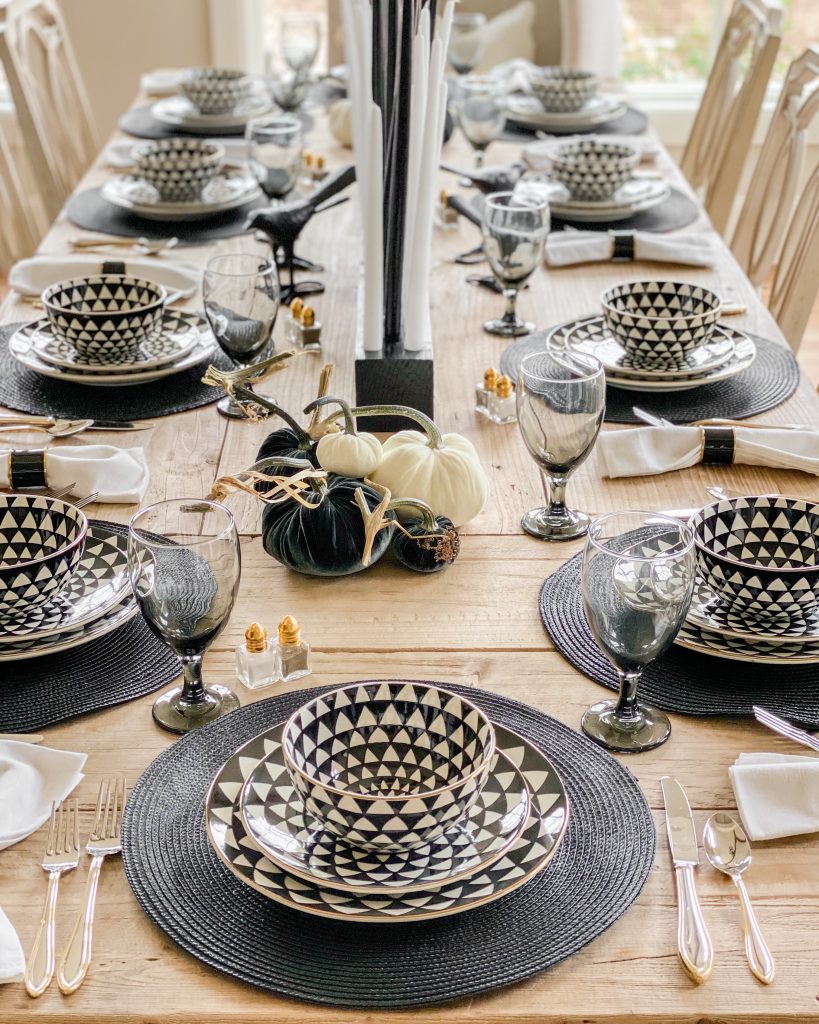 There are so many fun activities or party games you could do.
I like to have everyone go around the table and express something they are grateful for. You could also have everyone write it down.
We also love to play games after dinner. If you have a large group of people, you can pay bunco (you need 12 people or more in groups of 4) or just some fun board or card games.
You could also have a scavenger hunt!
I hope this gives you some ideas on hosting a Friendsgiving dinner party. This is such a fun way to gather your friends and create a new tradition.
It's the best way to stay connected to those you care about during this busy time of year.
Happy friendsgiving!
Thanks so much for stopping by! Wishing you all a wonderful Thanksgiving or Friendsgiving!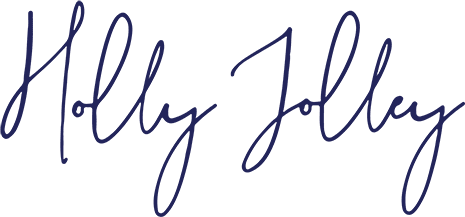 Shop the Look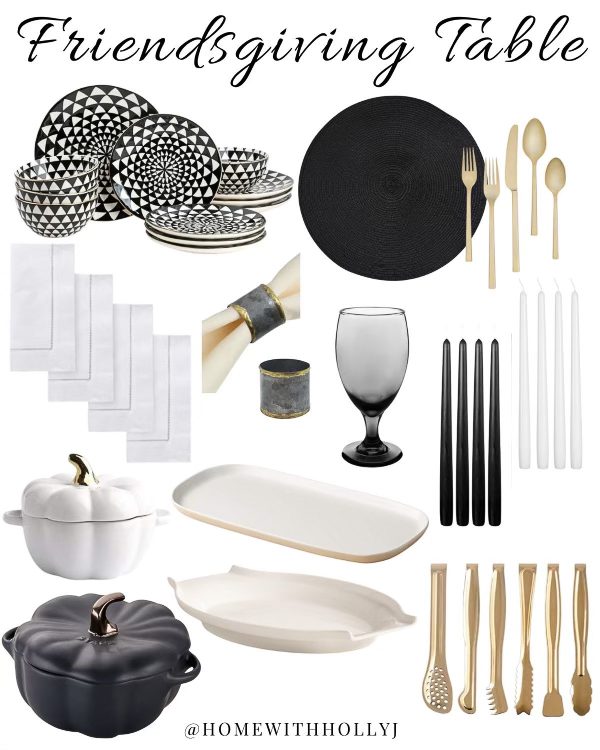 Pin this Post for Later