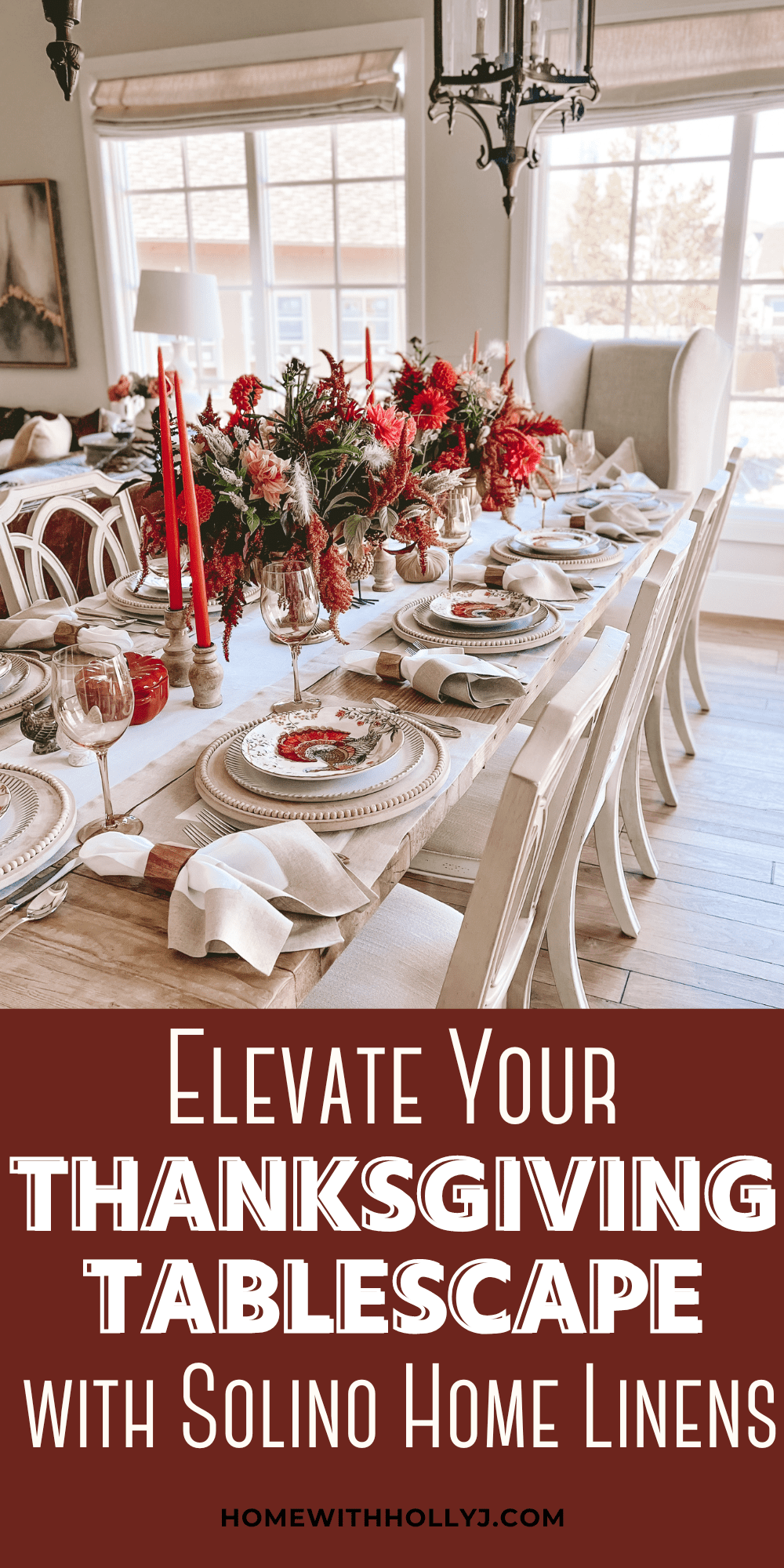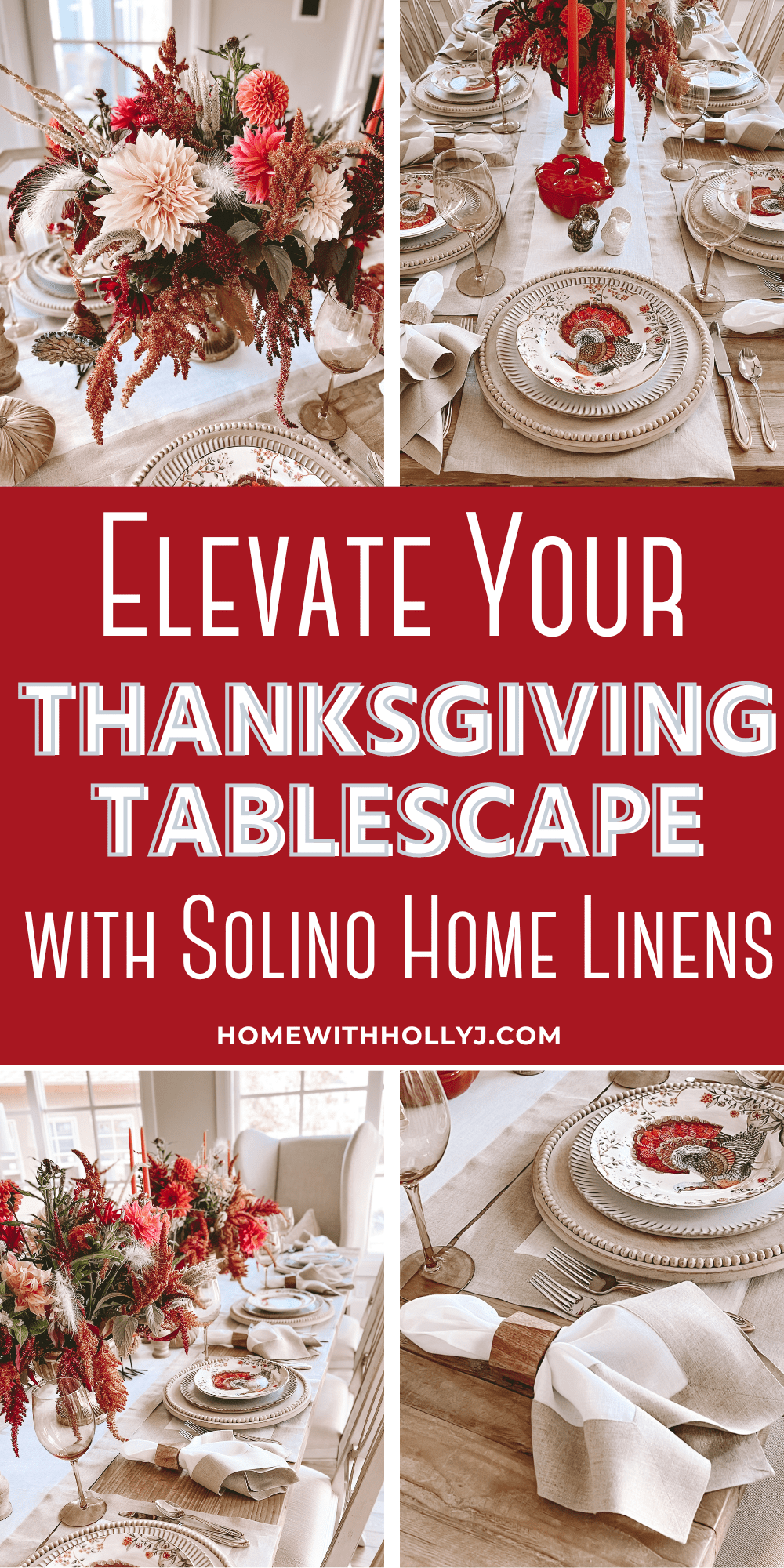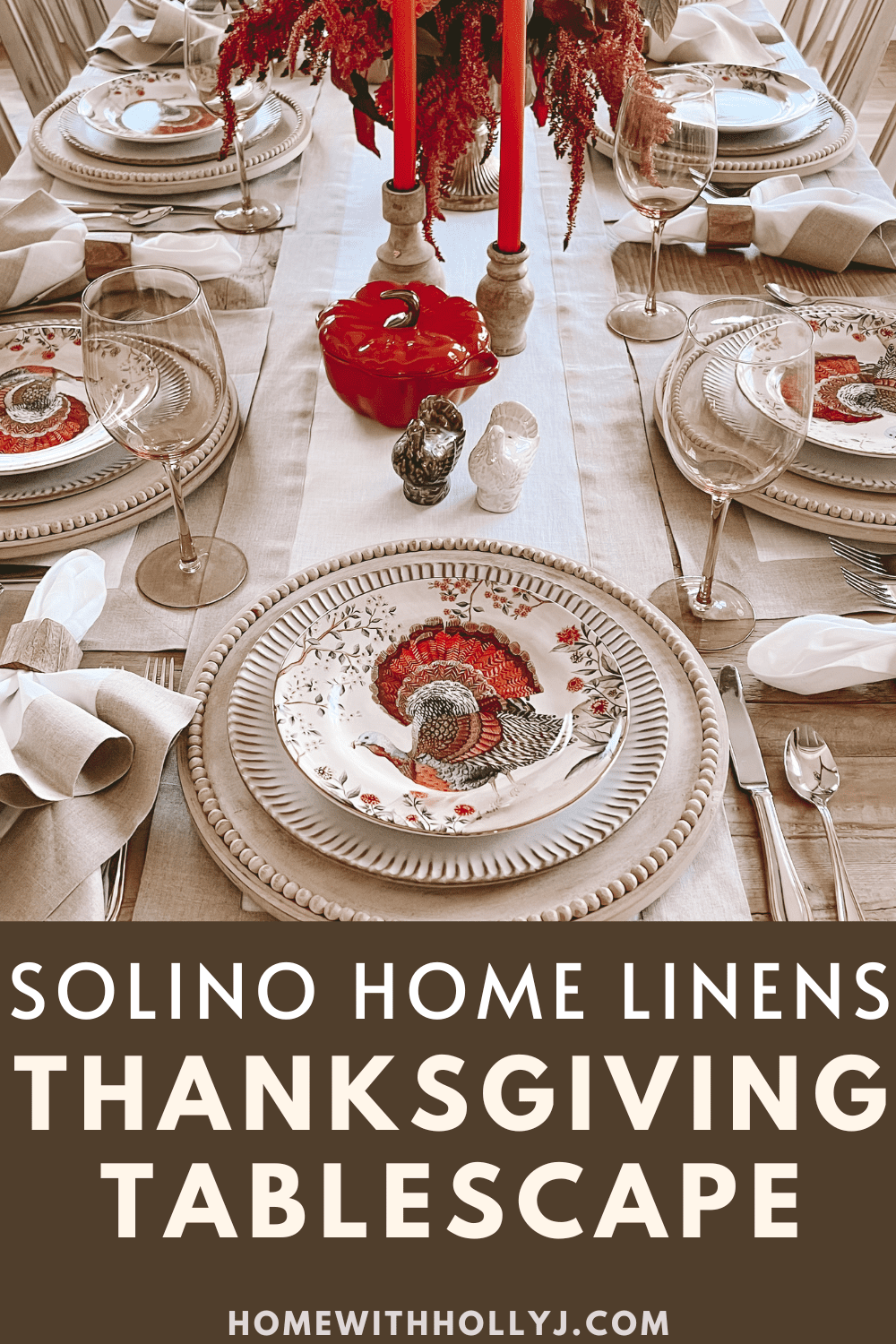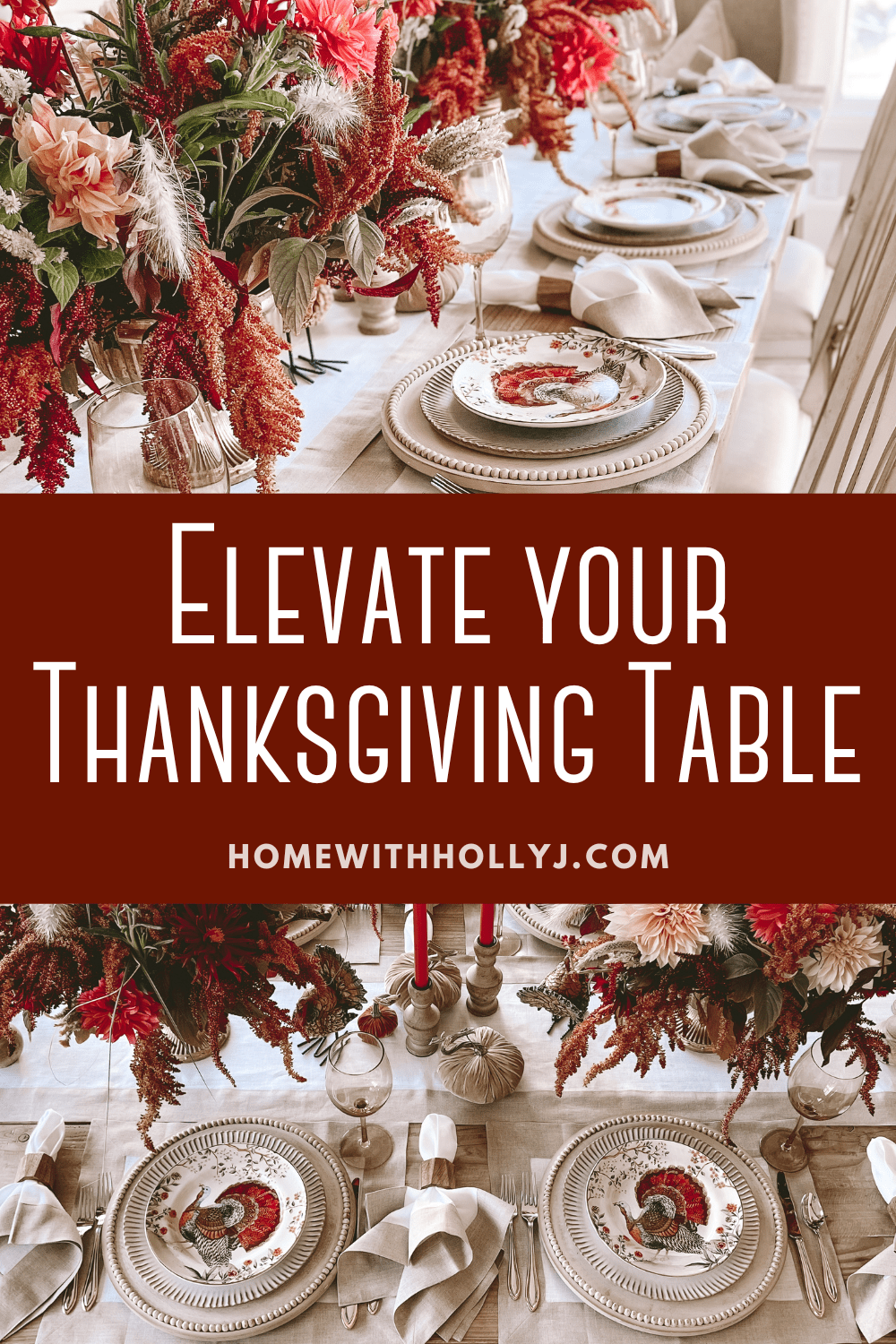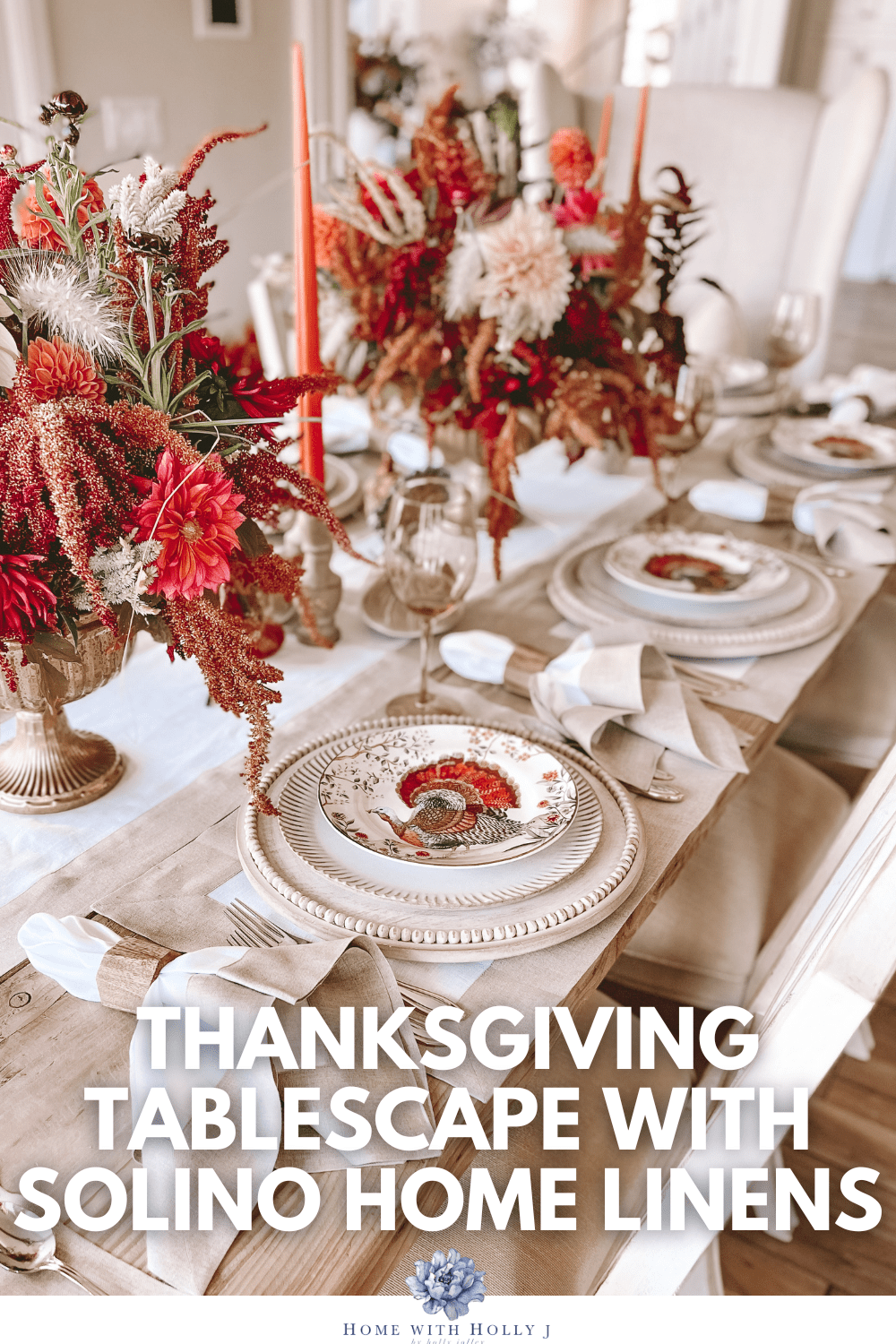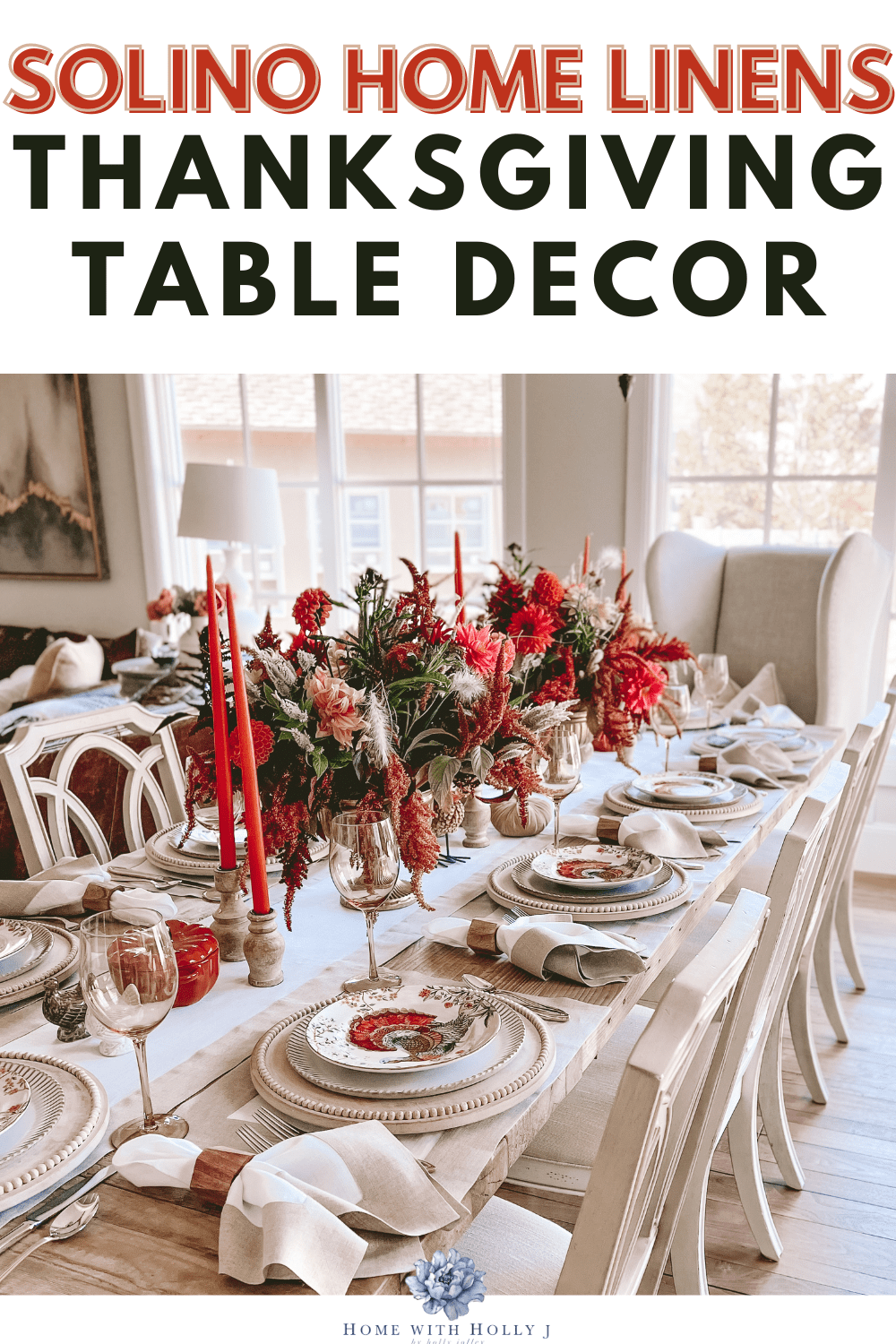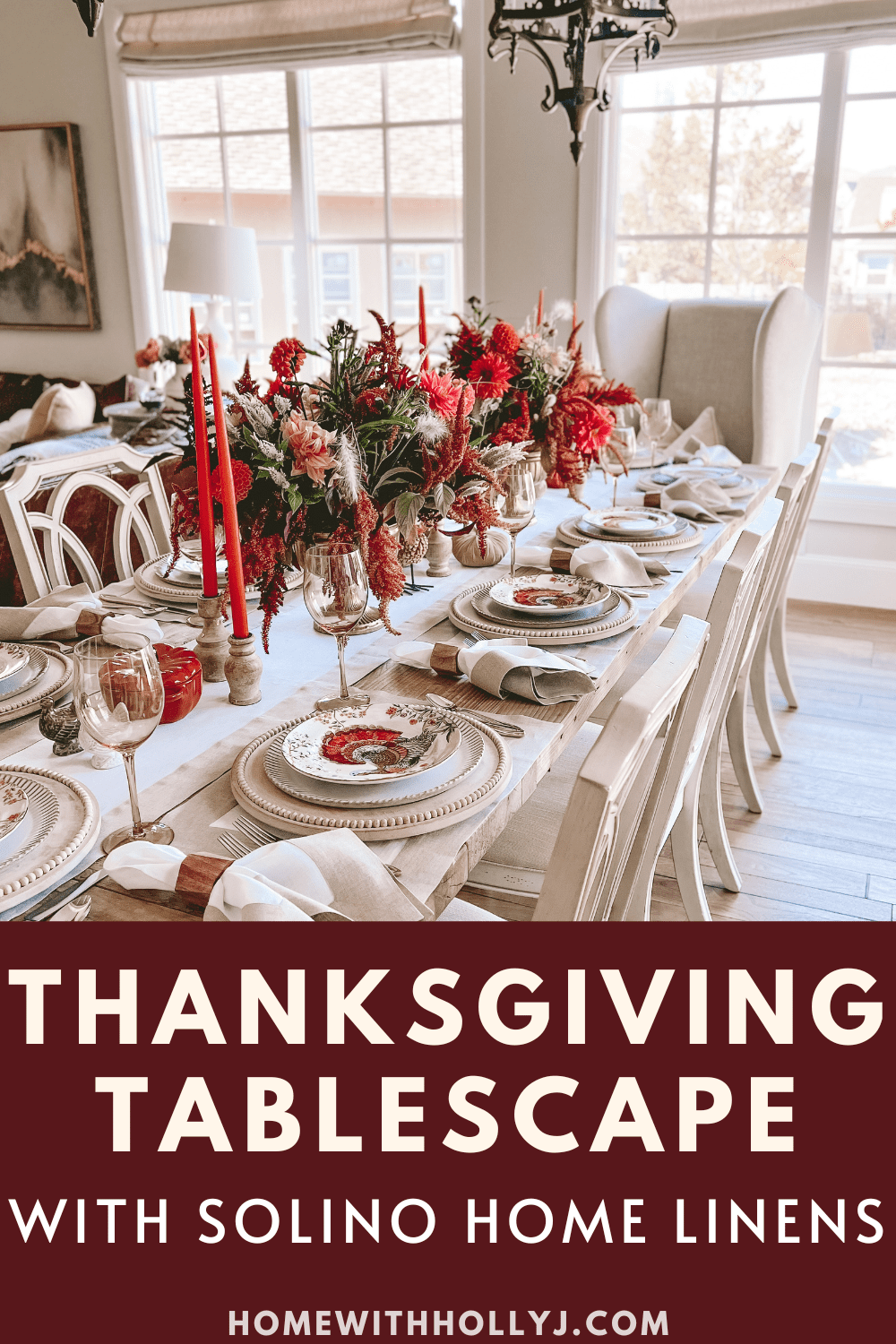 This Thanksgiving tablescape with Solino Home Linens is one of my very favorites I've ever created for Fall and Thanksgiving. See all the details below!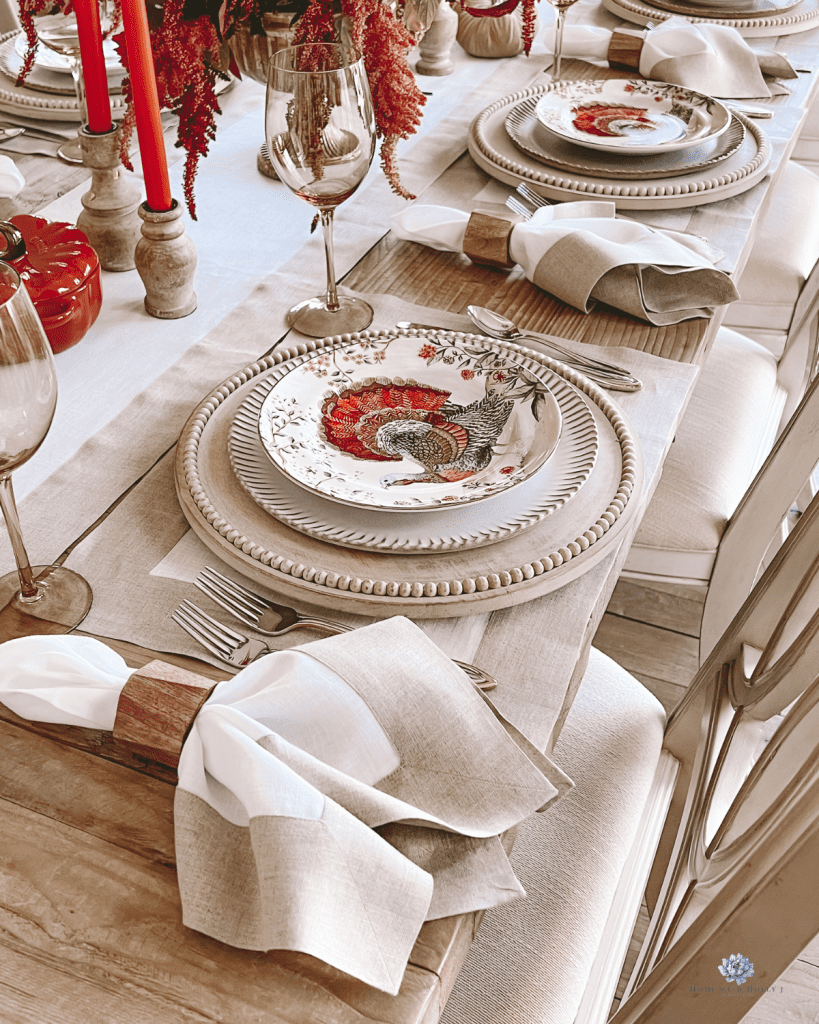 Thanksgiving Tablescape with Solino Home Linens
Thanksgiving is a time of gratitude, celebration, and indulging in delicious food and spending time with loved ones. As you prepare to host your gathering this coming fall, creating a beautiful and inviting tablescape is something I enjoy doing. Welcoming everyone into my home for the holidays is something that brings me joy and happiness. There is nothing better than gathering around the dinner table and sharing a home cooked meal with my loved ones and this thanksgiving tablescape with Solino Home Linens is one of my favorites yet!
Disclaimer: This post does include affiliate links for your convenience. This is at NO additional cost to you but earns me a small commission. To read more, check out our disclosure policy.
This year, why not take your Thanksgiving table decor to the next level with the exquisite linens from Solino Home? Known for their superior quality and sustainable production methods, Solino Home offers a stunning range of linens that will effortlessly elevate your Thanksgiving tablescape to new heights.
The Table Linens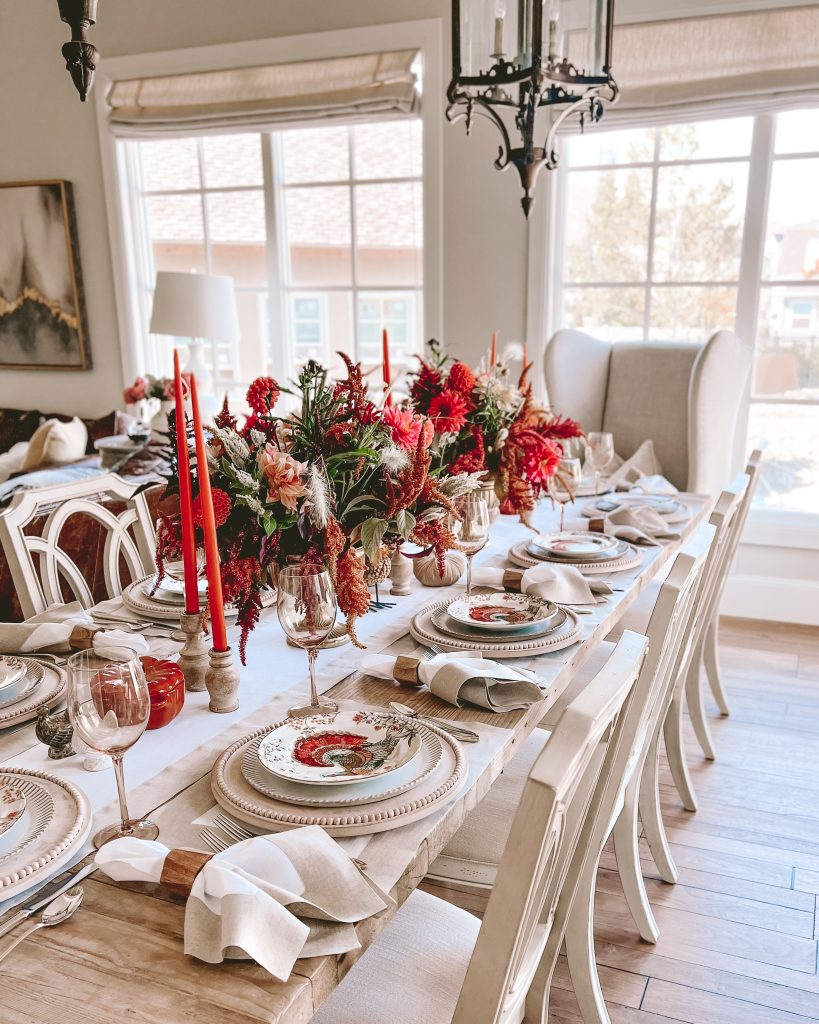 The Table Runner
A well-chosen table runner serves as the foundation for your tablescape, instantly transforming an ordinary table into a visual masterpiece. I used this white and natural table runner from Solino Home. The collection I used in this tablescape is called Contempo and it comes in many colors.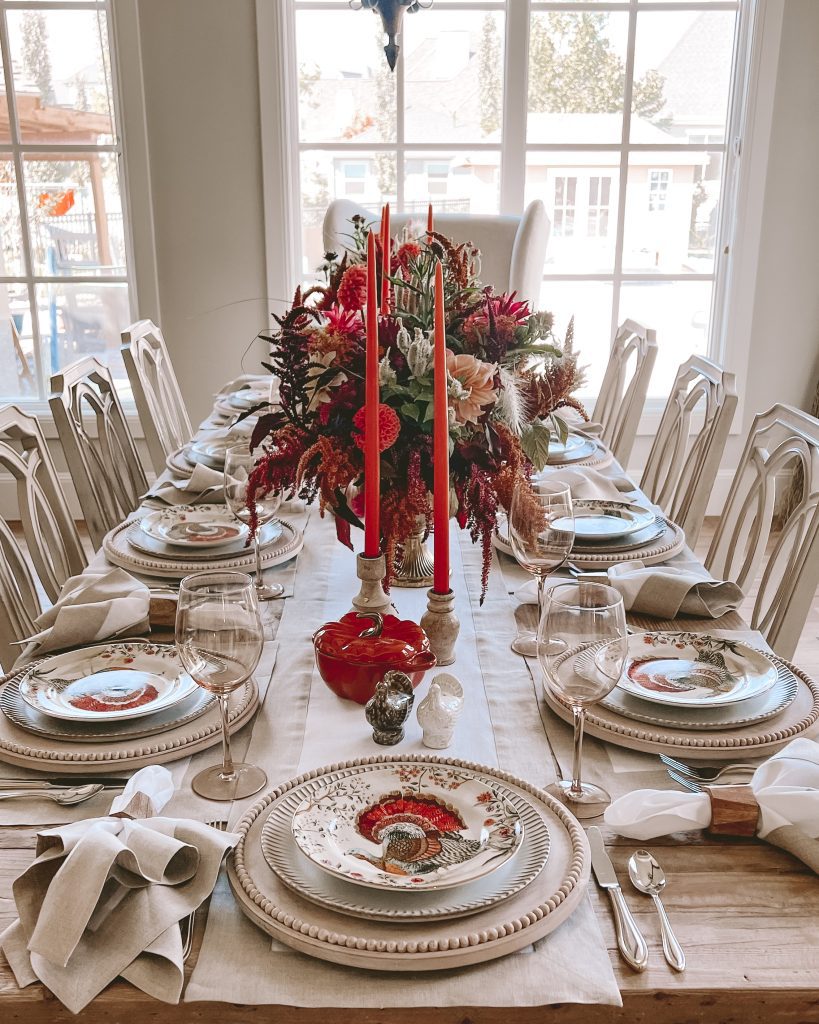 The white and natural colors are simple, yet elegant and worked well with my rustic reclaimed wood dining table.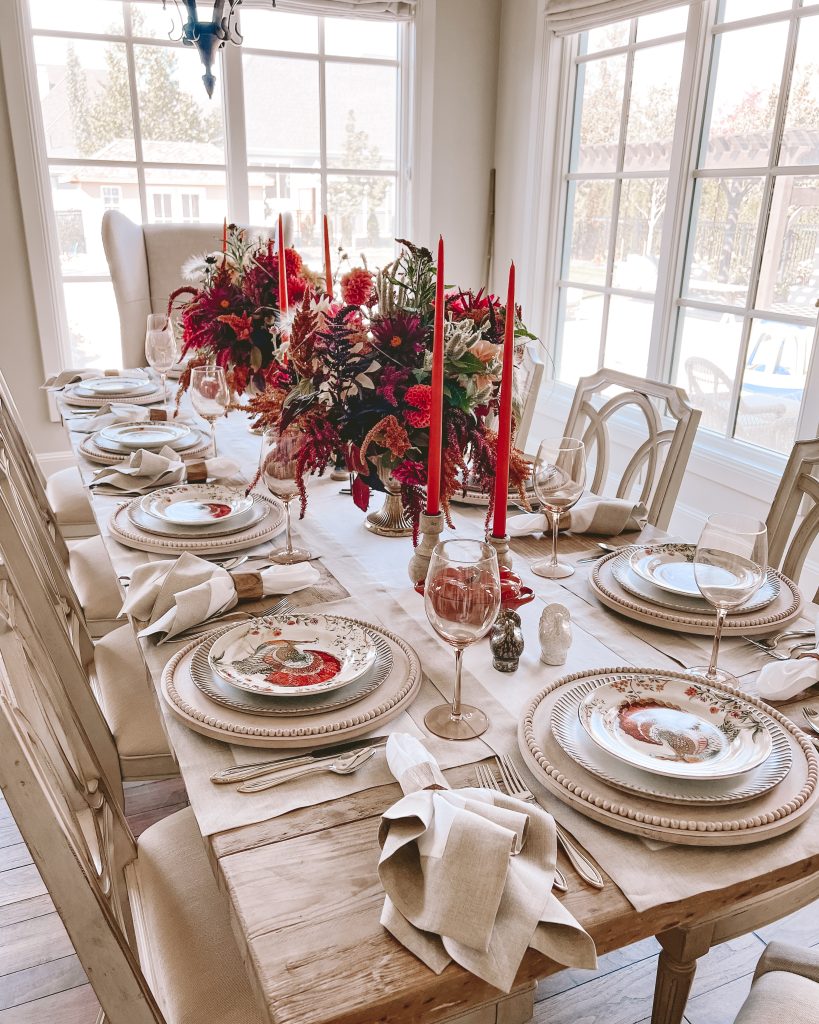 Linen Napkins for a Touch of Refinement
No Thanksgiving table is complete without a set of exquisite napkins, and Solino Home offers a stunning selection of linen napkins that will be cherished for years to come.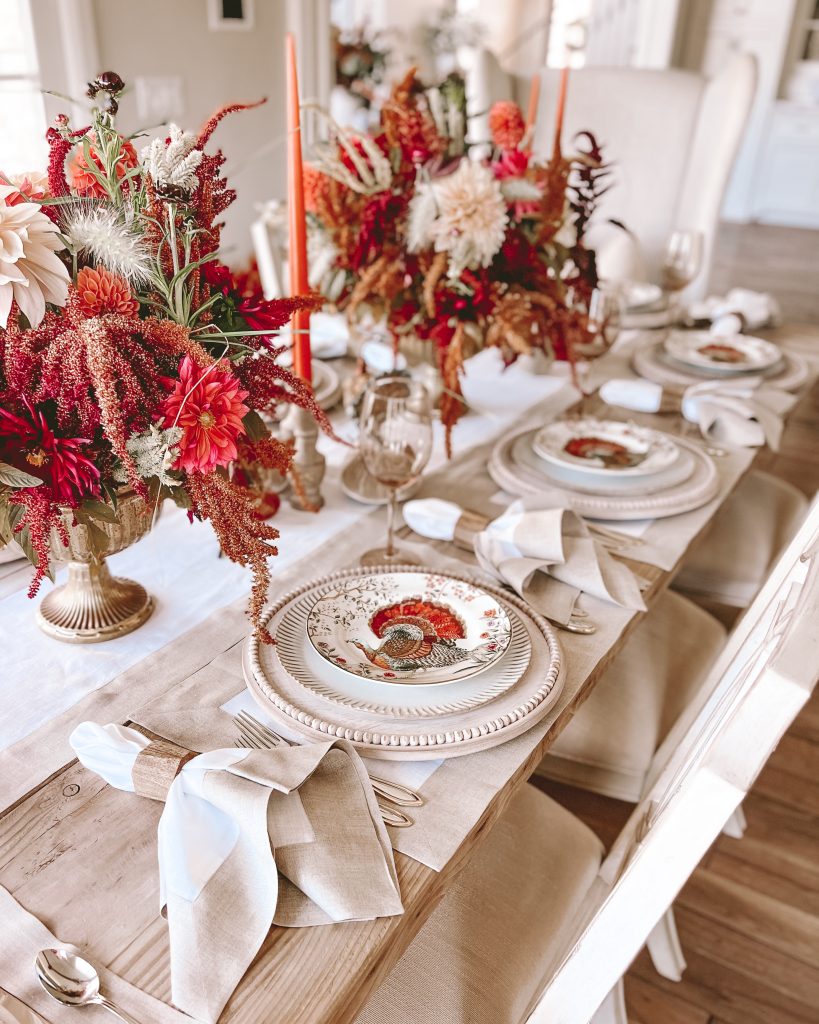 Whether you prefer crisp white napkins for a traditional aesthetic or want to infuse a pop of color with their charming range of shades, Solino Home has you covered.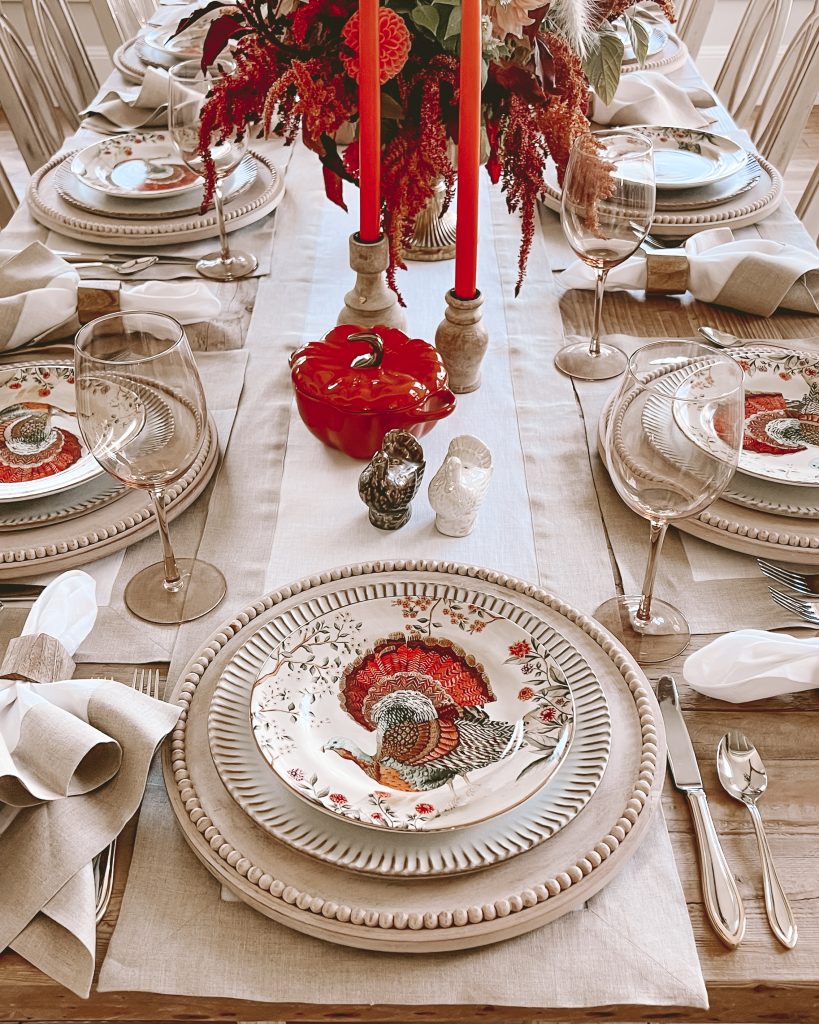 The napkins are meticulously crafted with attention to detail. You can enhance your table's visual appeal by incorporating unique folding techniques or by using napkin rings as stylish accent.
In this tablescape, I used wooden napkin rings for the linen napkins. To create this look, just unfold the napkin (I ironed them first), pinch the middle of the napkin with your fingers and let the napkin hand downward. Then slide the napkin ring over the pinched section and pull the napkin through the napkin ring. Fluff it up a bit if needed. You can lay the napkin on the left side of the place-setting with the napkin pointing up or down. I like doing it both ways. You can also put the napkin on top of the plate if you want to shake things up. There are so many different ways to style napkins and ways to place them.
Check out my post here for some ideas on how to style napkins: Easter Table Place Settings and Napkin Ring Ideas
Coordinated Placemats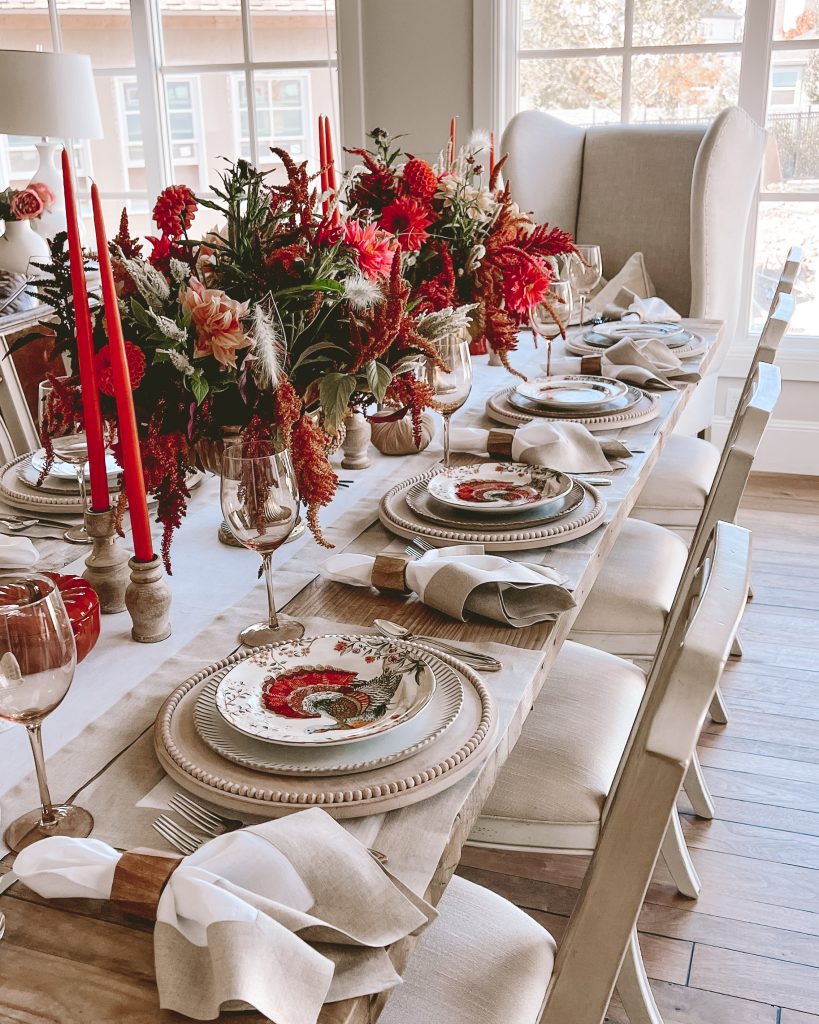 Solino Home also offers a wide variety of styles and many beautiful collections to choose from. I love that you can mix and match many of their linens as each collection comes in many colors. All the table linens I used in this tablescape are from the Contempo Collection.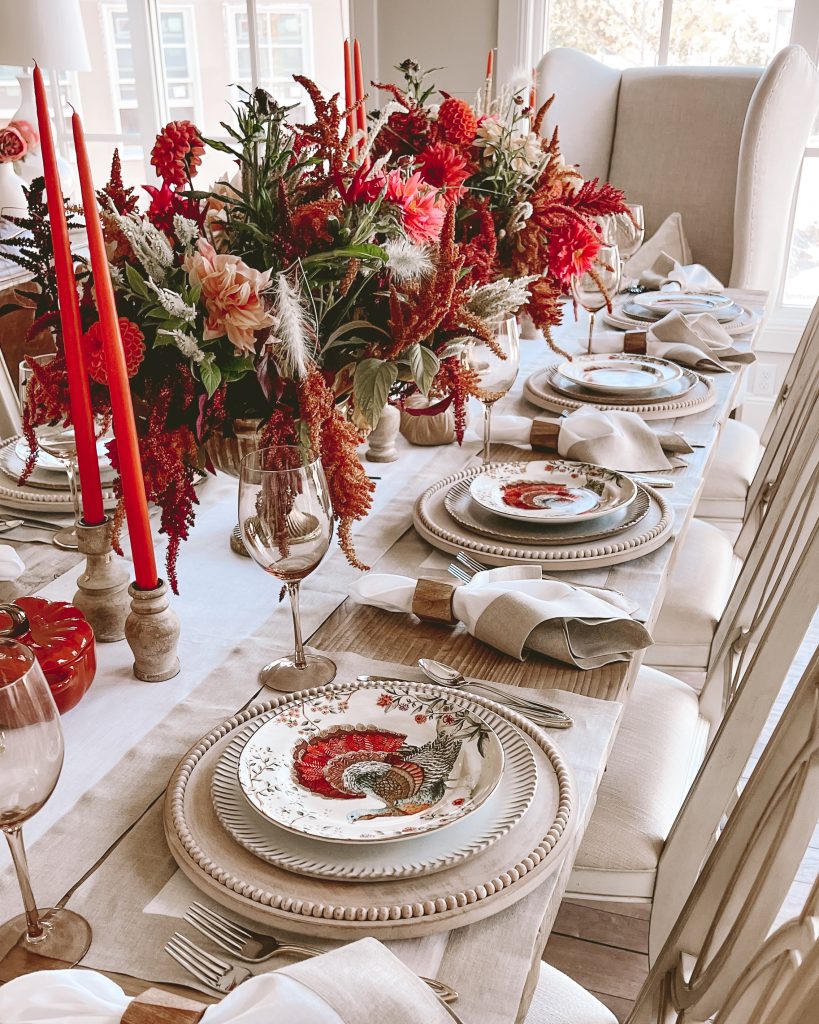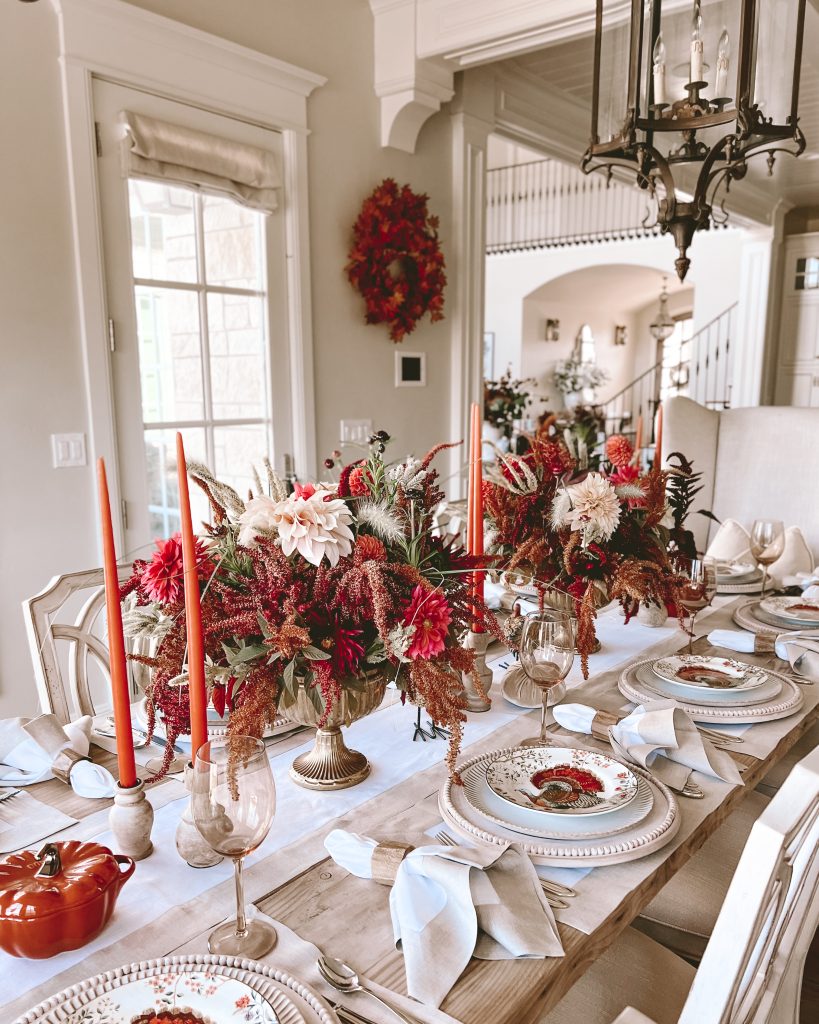 Don't forget the Centerpieces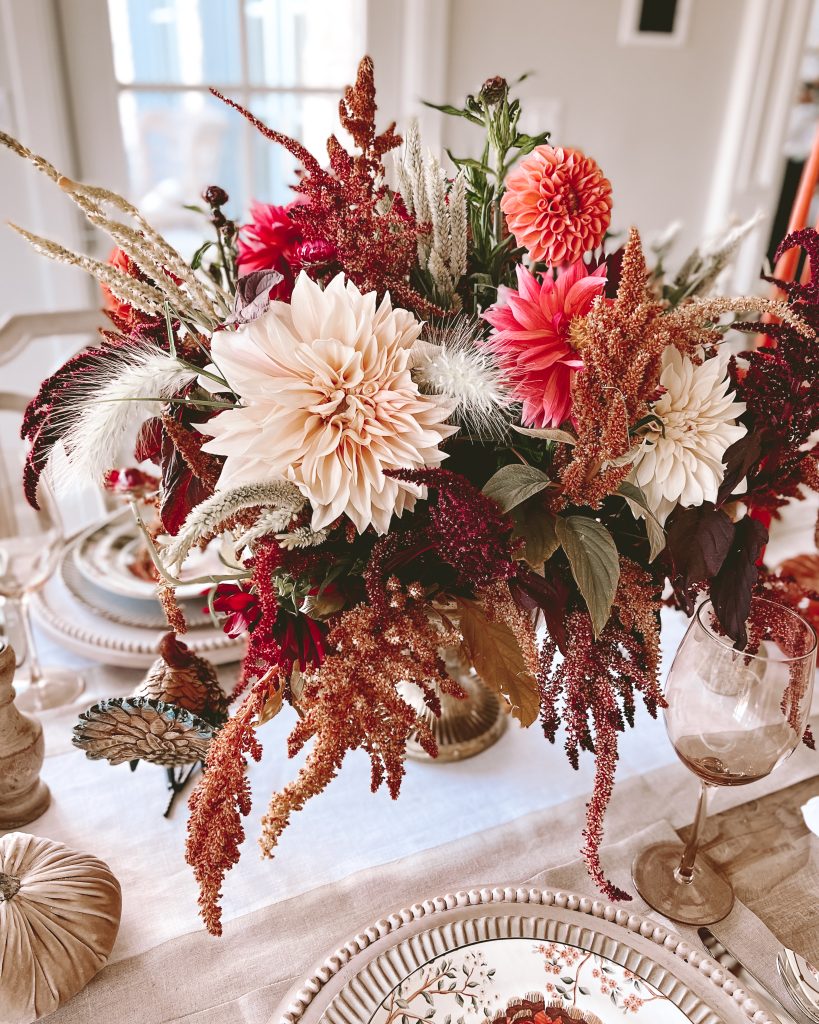 When I was getting ready to set this table with these beautufiul dishes and linens, I reached out to my good friend Shannon who owns and grows the most beautiful flowers on her flower farm called Chatuea Monet, located in Payson, Utah.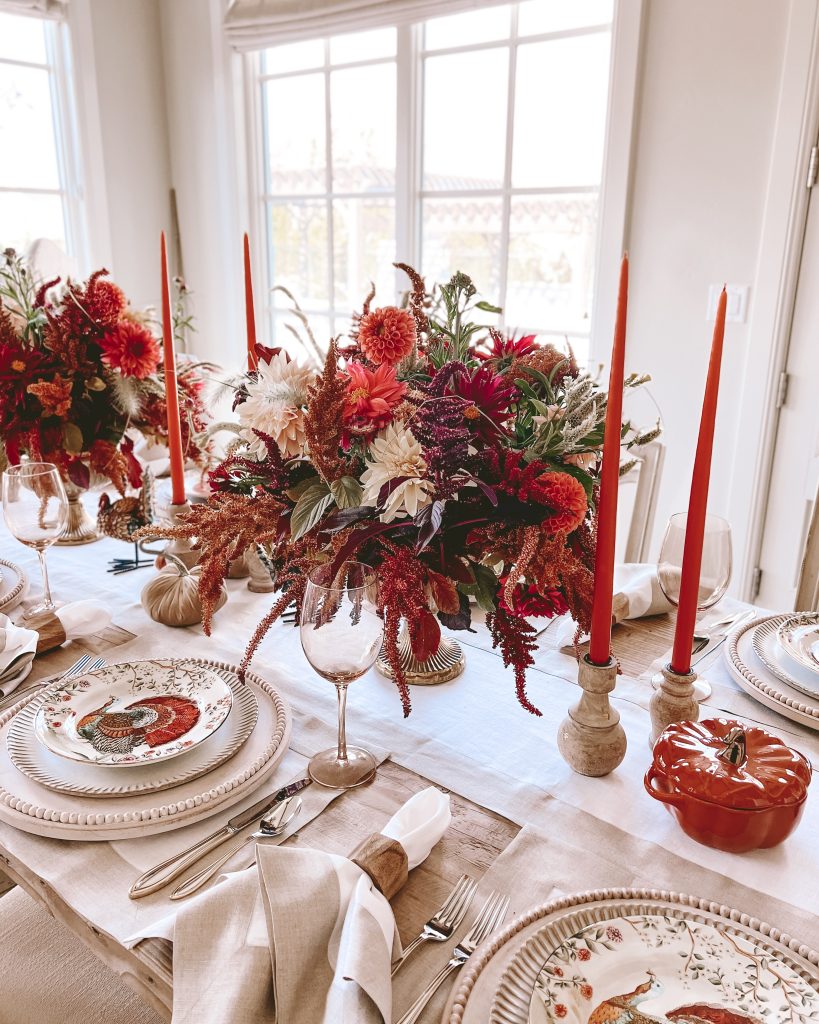 I sent her images of the dinnerware and linens and had planned to drive to her farm to get flowers and then she showed up at my house with these two incredibly beautiful centerpieces! I was so grateful as I was running short on time. Shannon is one of the kindest, most genuine people I know and she is an amazing flower farm and florist. These centerpieces she made are so beautiful!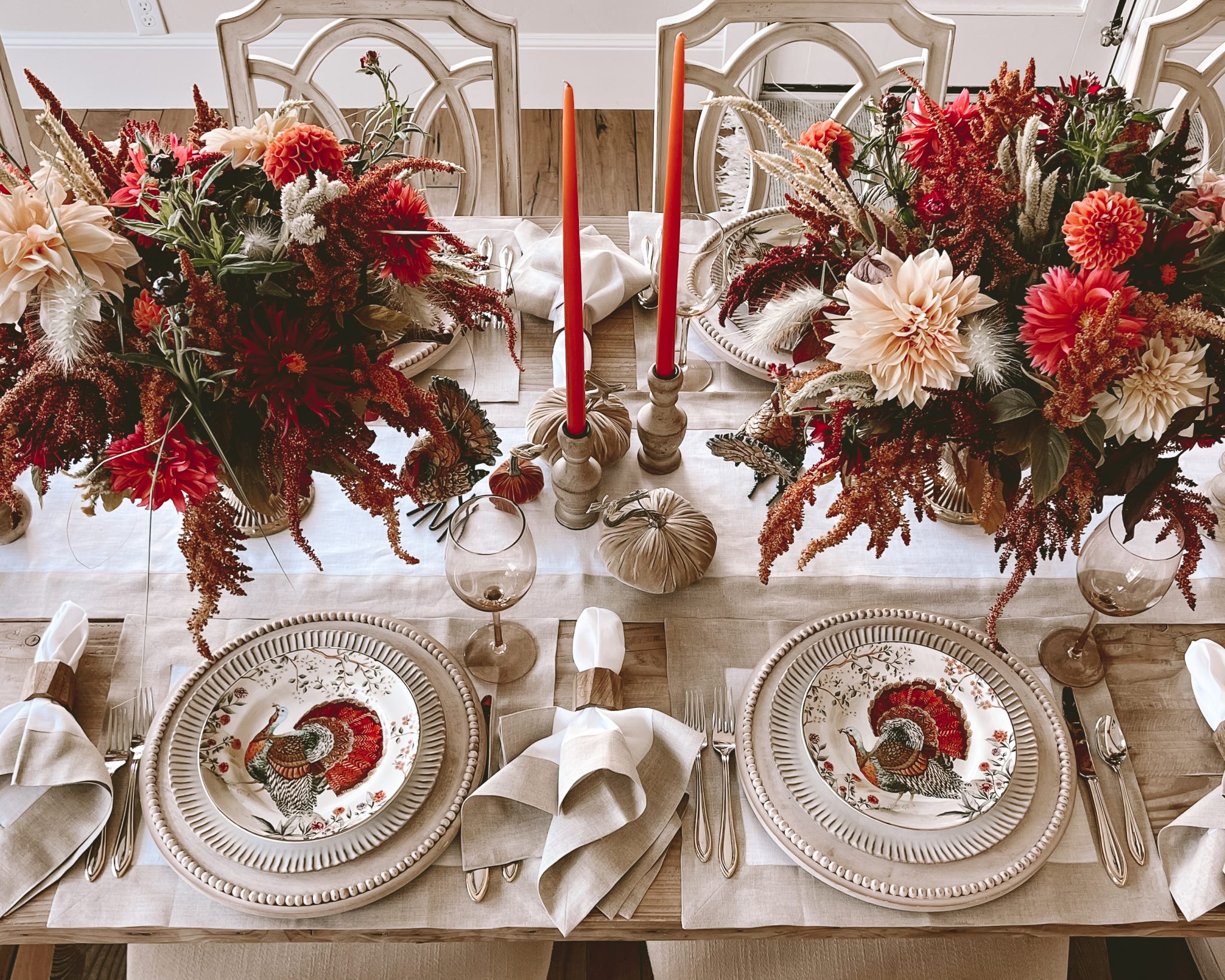 Transform your Thanksgiving feast into an unforgettable event with Solino Home's exquisite linens. By incorporating their table runners, tablecloths, napkins, and placemats, you can create a tablescape that exudes timeless elegance, warmth, and refinement. Adding some beautiful fall flowers to your table will also make this a Thanksgiving tablescape you will always remember!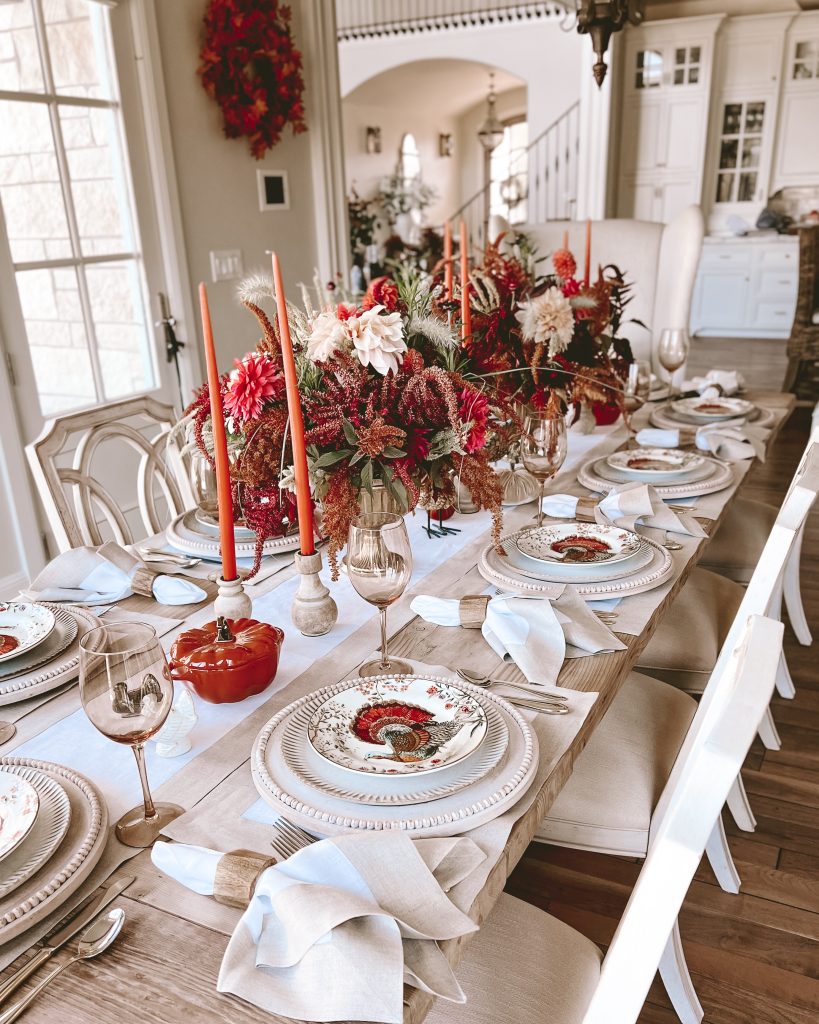 Solino Home's commitment to sustainability and their impeccable craftsmanship ensure that you'll enjoy these linens for many more memorable Thanksgiving gatherings to come. This year, let your table be a reflection of your gratitude and love, setting the stage for a truly extraordinary celebration. Now, go and gather those you love and set the table!
Shop the Look
For the Solino Home Contempt Linen Collection tap the link here:
Contempo Linen Collection in Natural and White
The rest of the items are linked below. Just tap on the image. Some items may be out of stock so I've linked similar items.

Pin this Post for Later