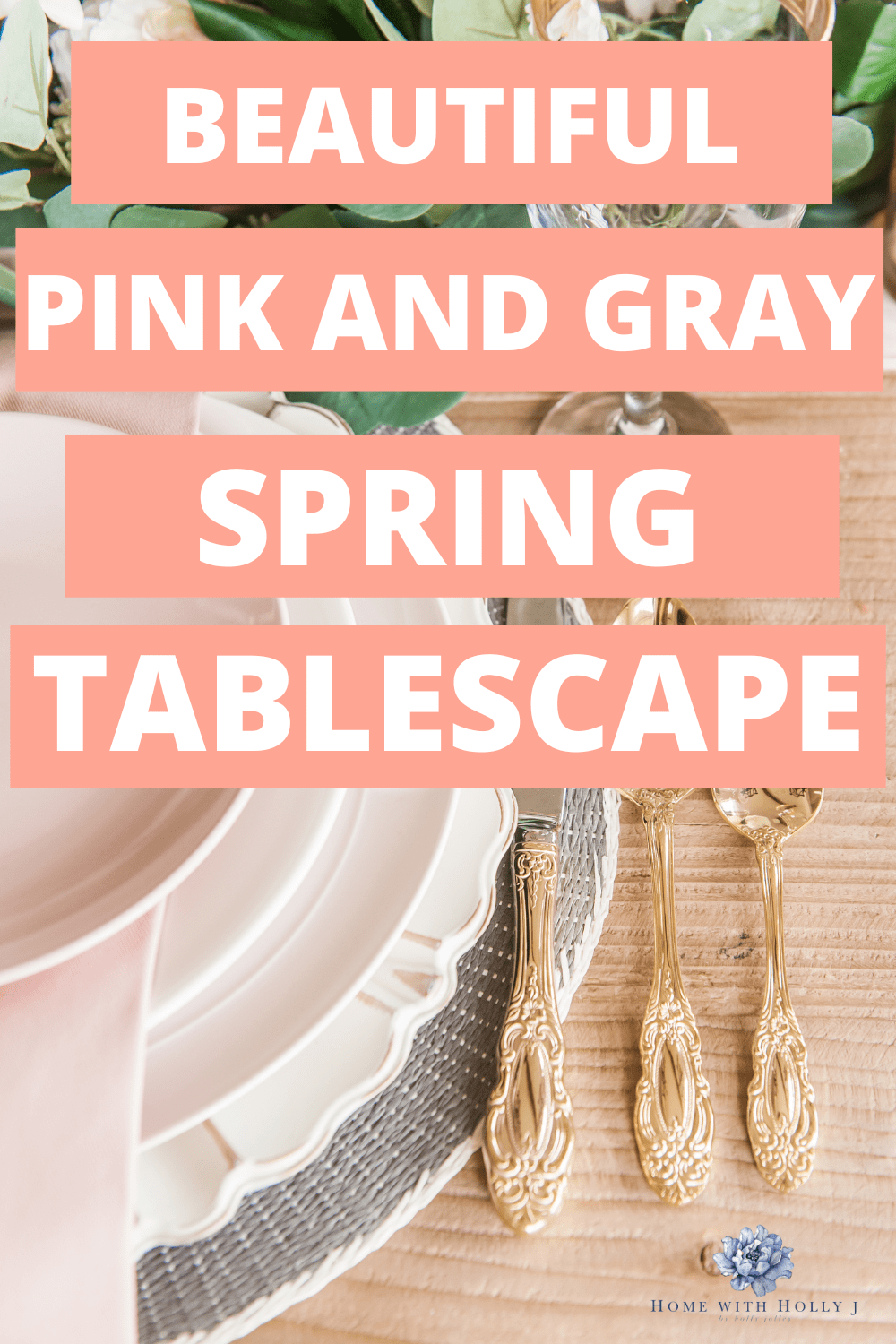 Bring the beauty of spring into your home with this stylish pink and gray tablescape. Follow our guide to create your own stunning tablescape.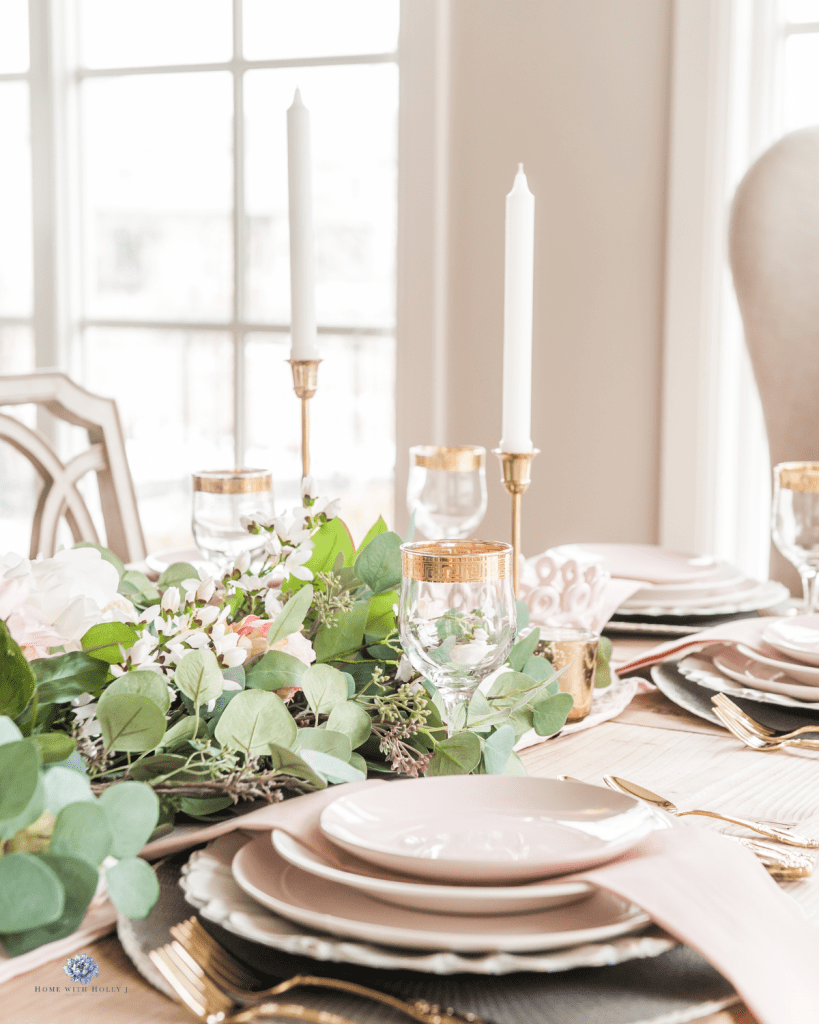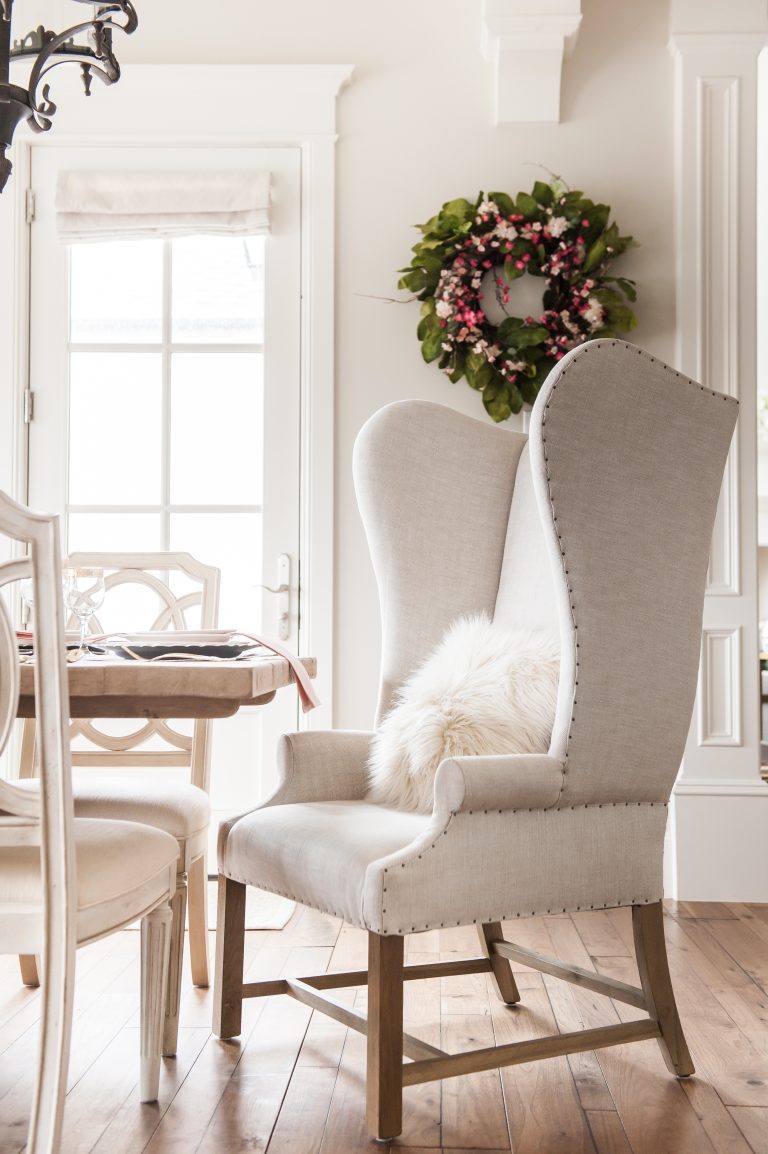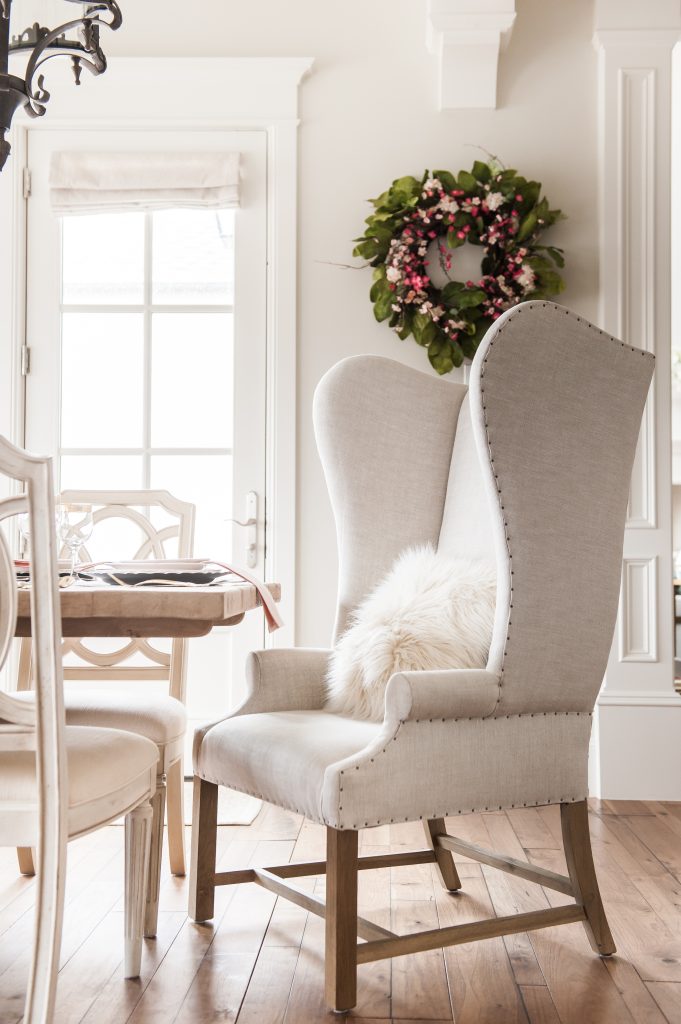 One of the things I like to do as I transition into a new season is set a table that works for both the season and whatever holiday might fall in that season.
Affiliate links may be used in this post. Read the full disclosure here.
Photo Credit: Rebekah Westover Photography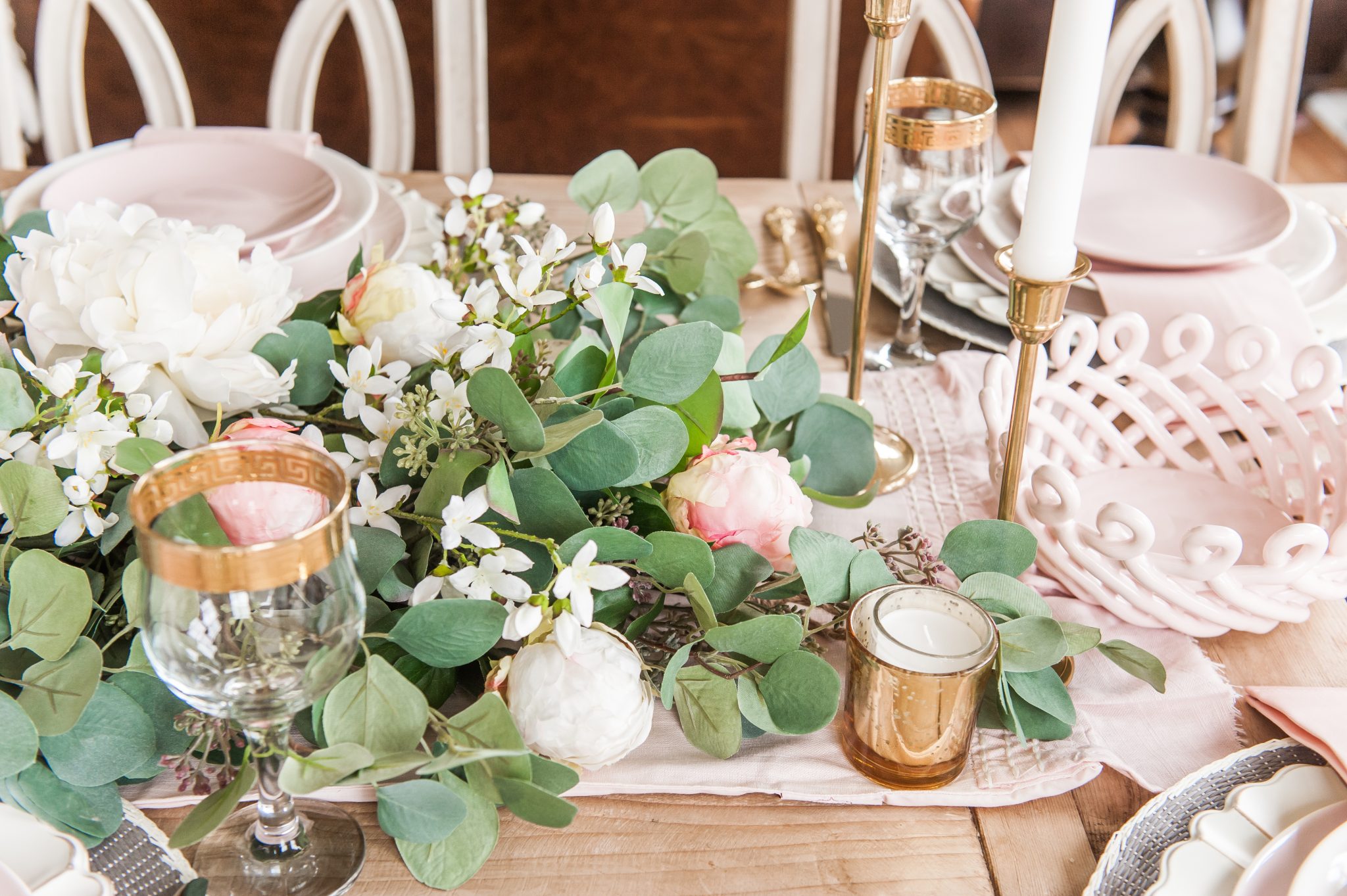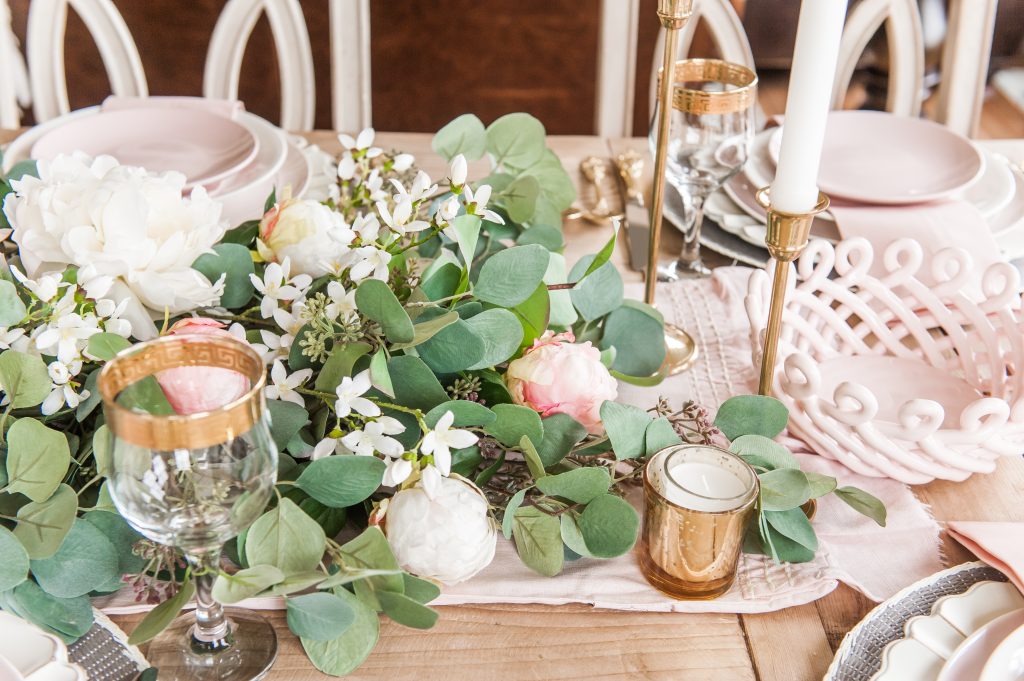 With spring, there are a lot of holidays to add into this season.
St. Patricks Day arrives just as we head into spring and then before long, Easter is upon use and then Mothers Day comes in May.
I love that each of these holidays are in their own month so you have time enjoy each celebration.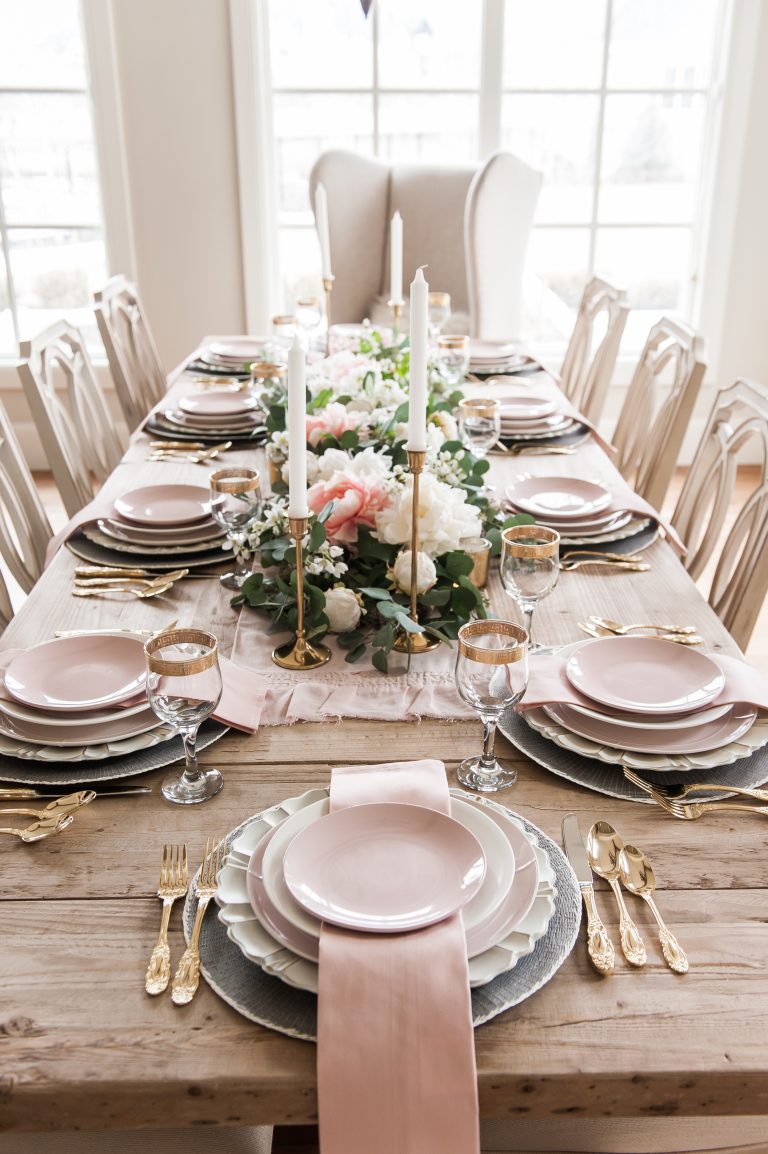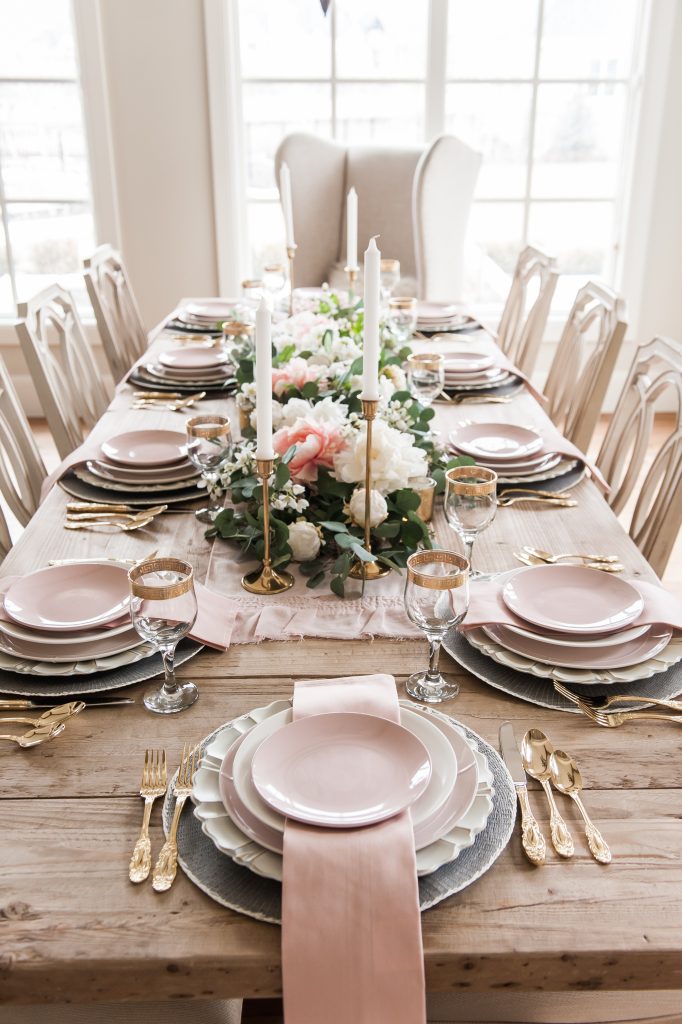 Here's a few things to keep in mind when trying this approach to decorating seasonally and making it a smooth and easy transition into the other holidays that fall within this season.
Here's a peek at my Pink and Gray Easter Tablescape that I used with this same table-setting. Can you spot what I changed to make it Easter Themed?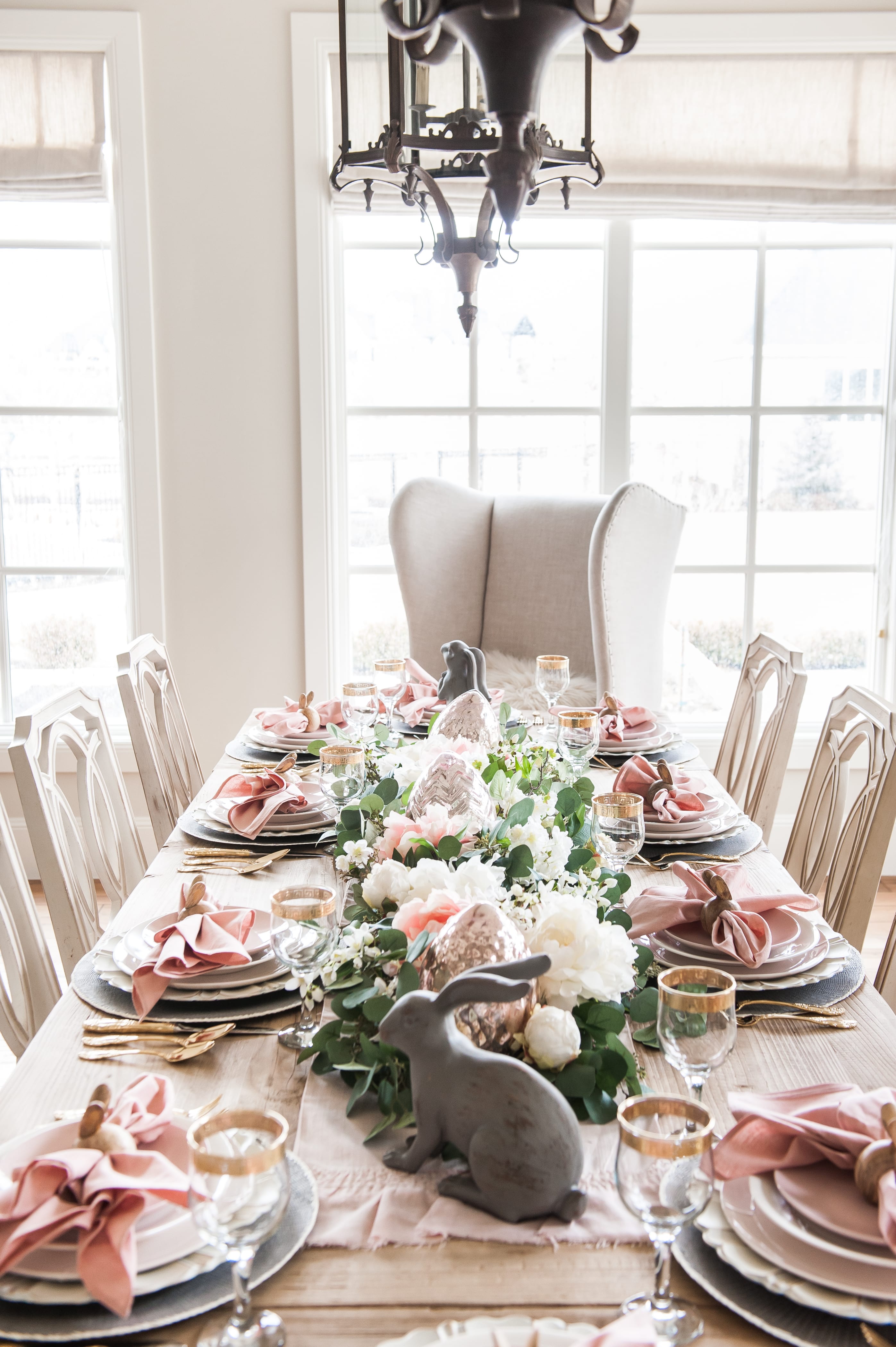 Pick one color theme and stick with that the entire season.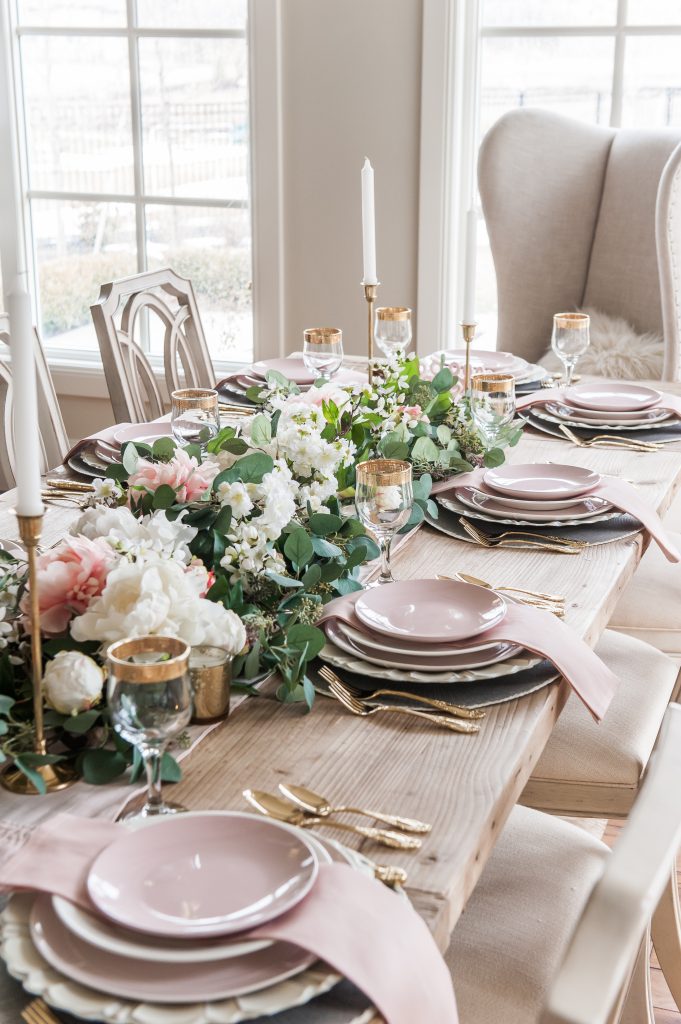 Create a season-themed tablescape that can easily be used for the other holidays within that season.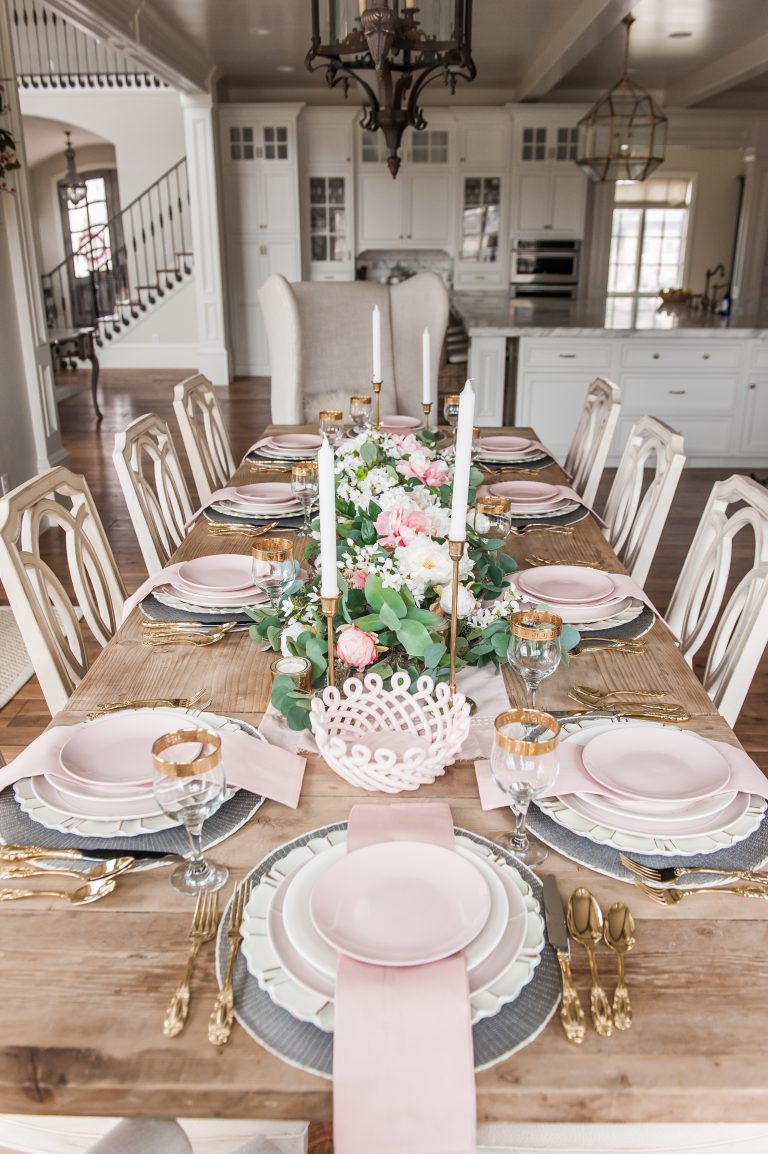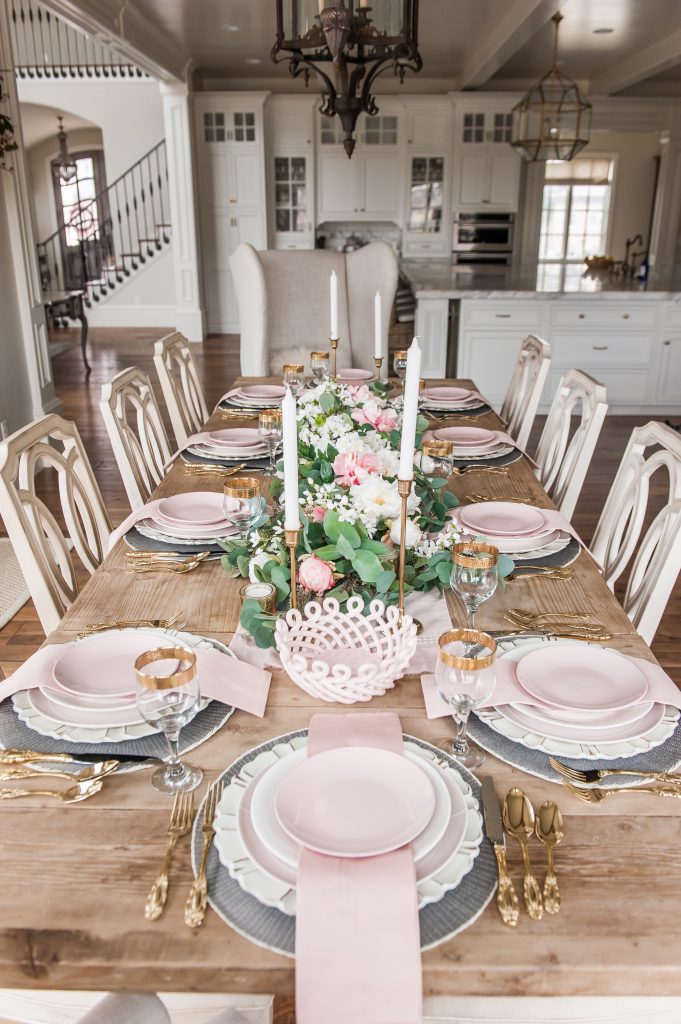 Set your table for Spring with neutral decor and then for each holiday during that season.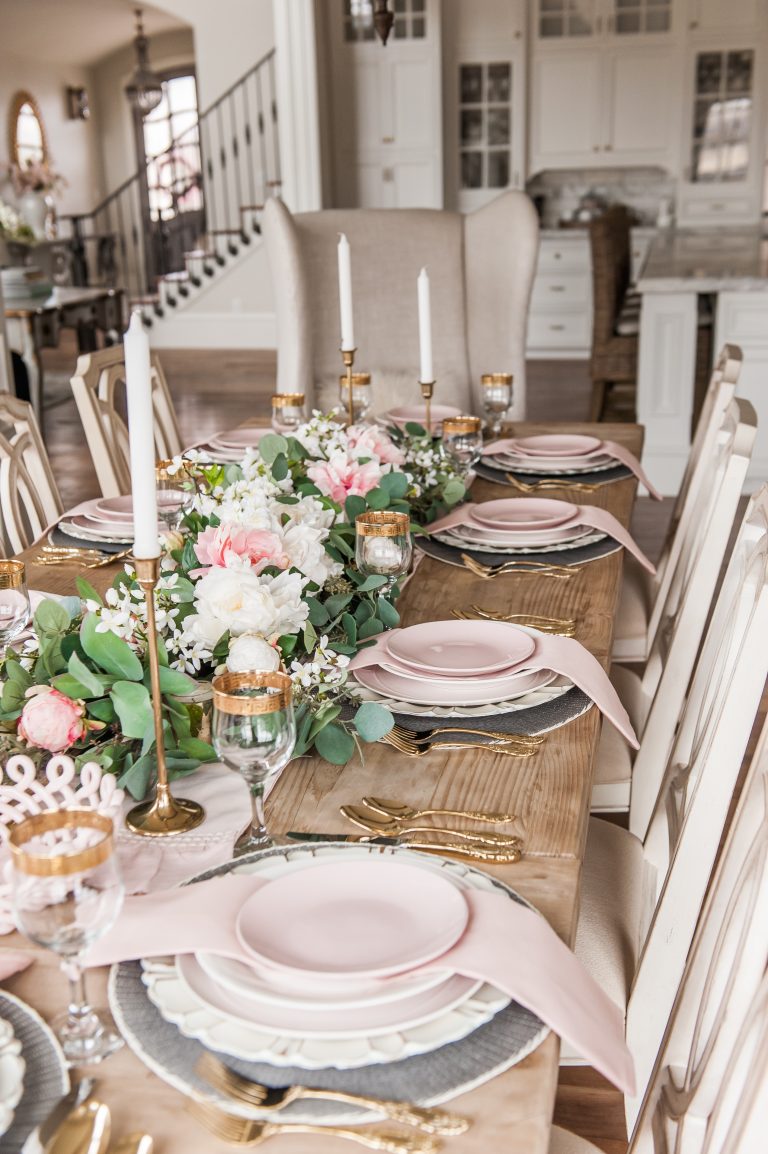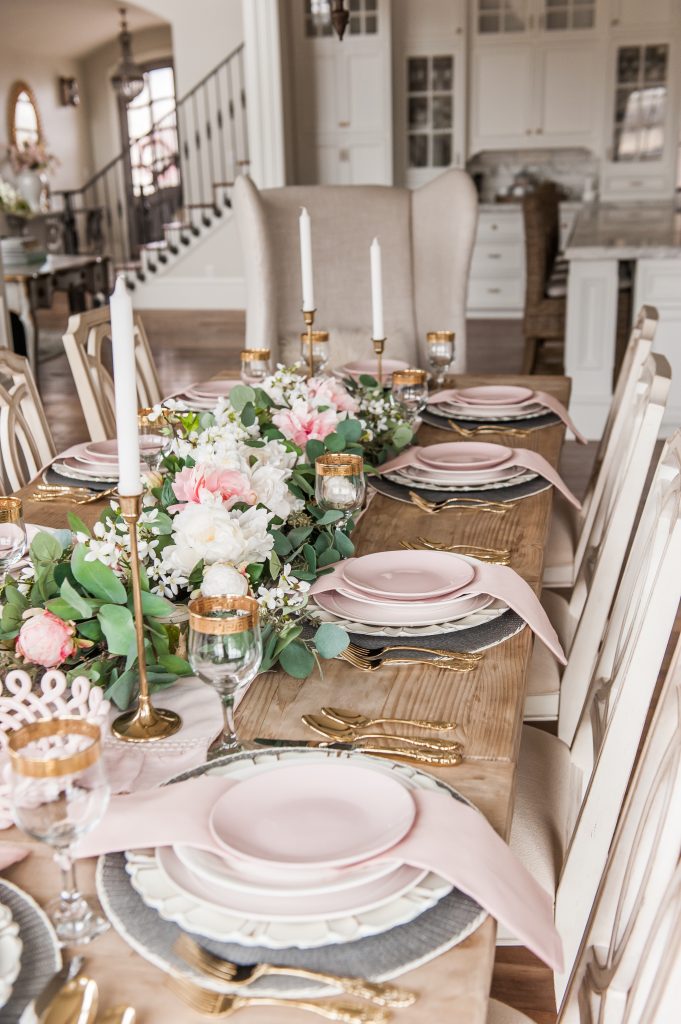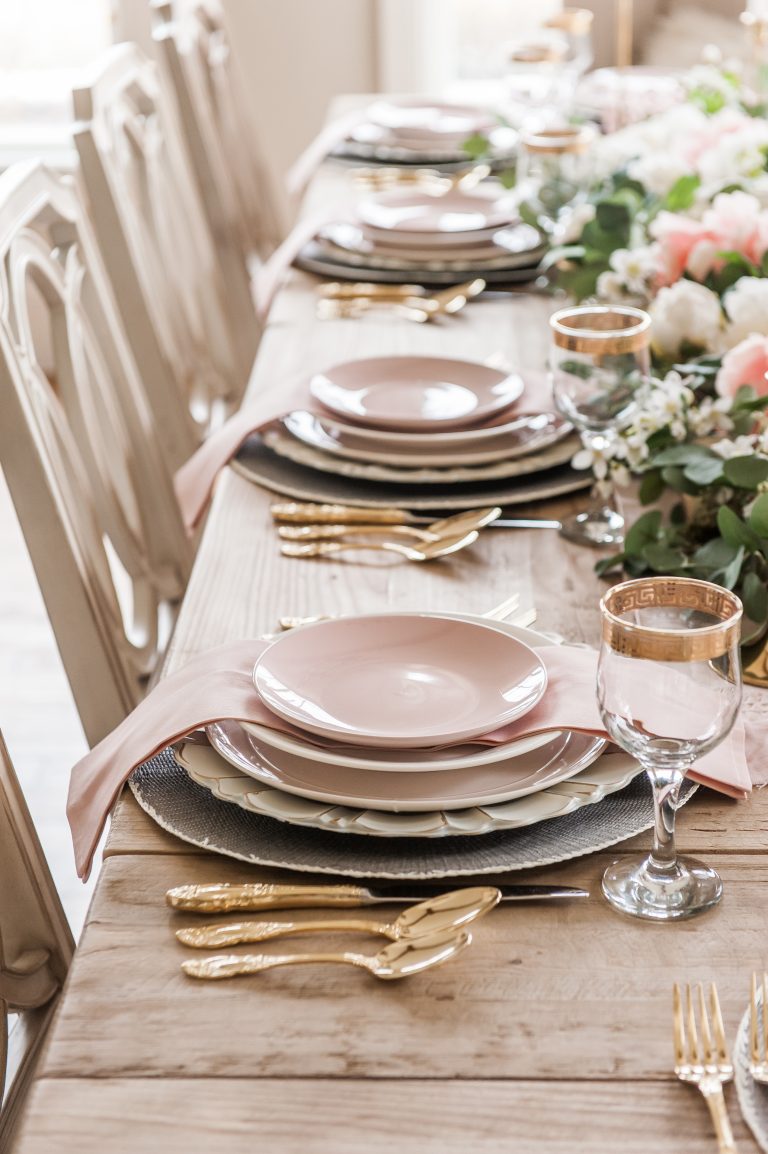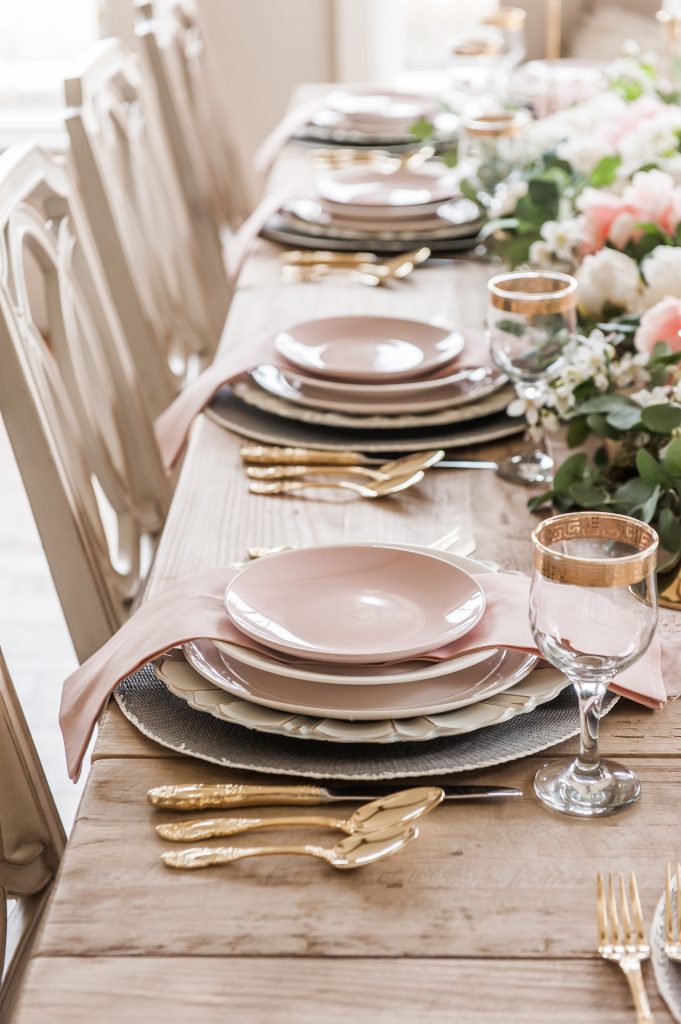 Change the tablescape up a bit by swapping out the napkins or napkin rings, adding holiday specific decor into the table.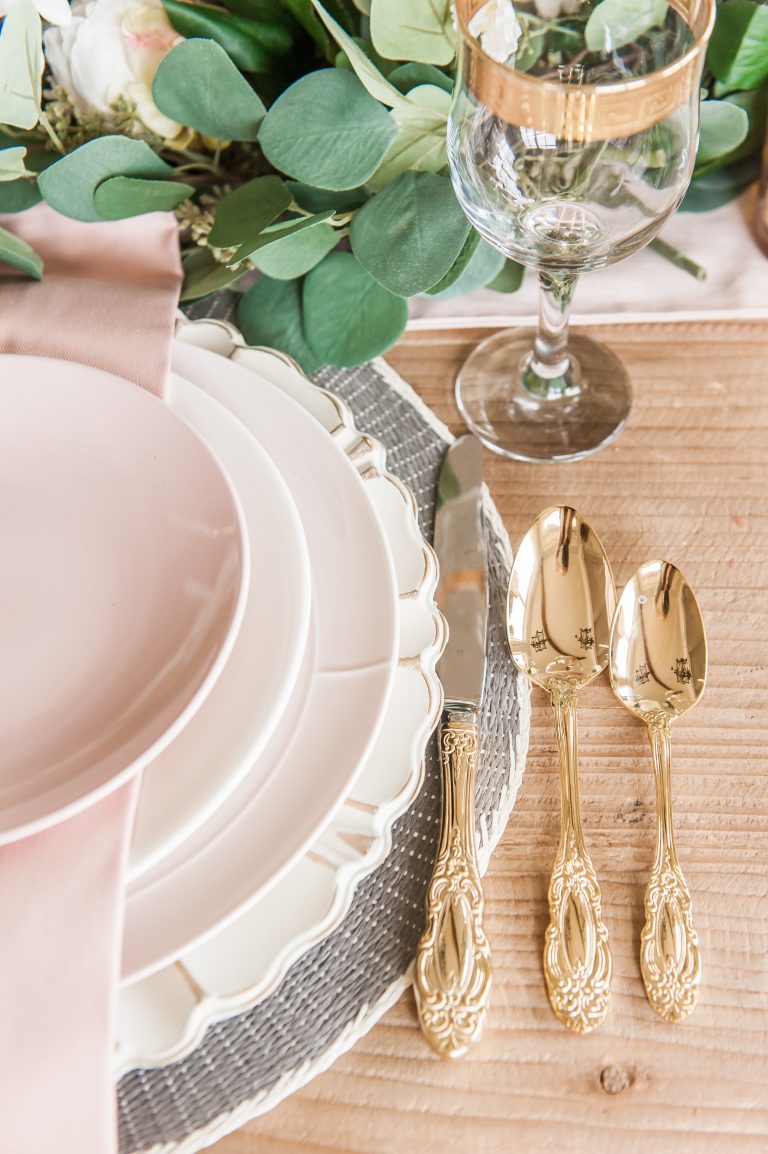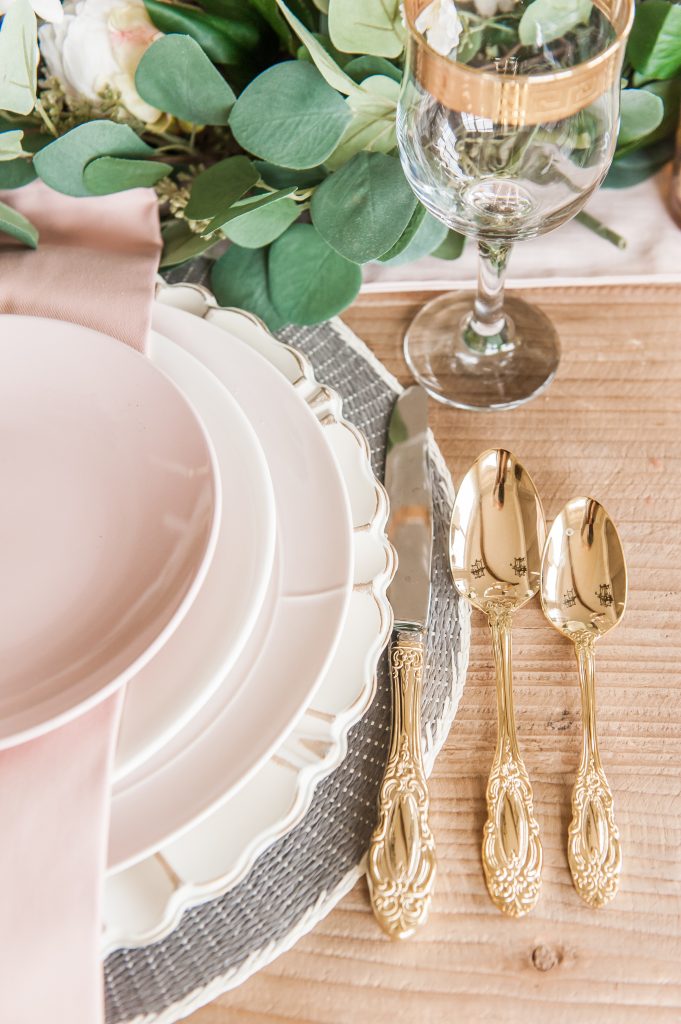 Use different placemats or charger plates or change out one or more of the dishes.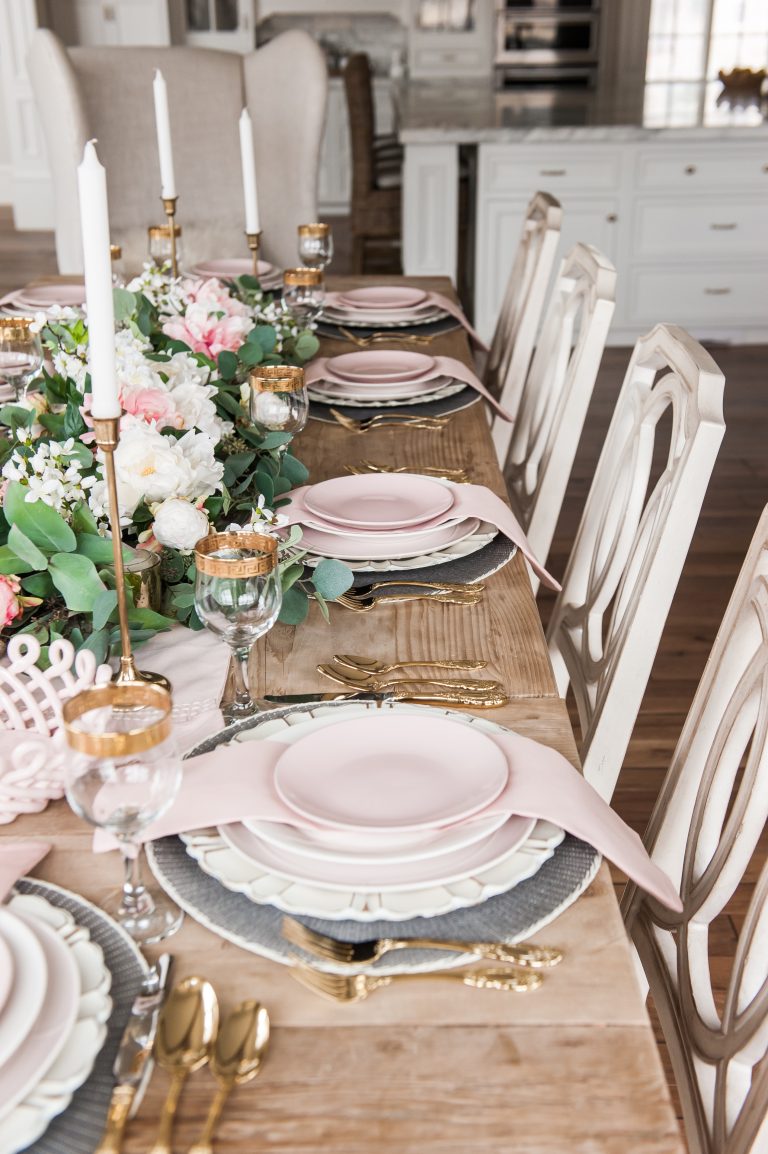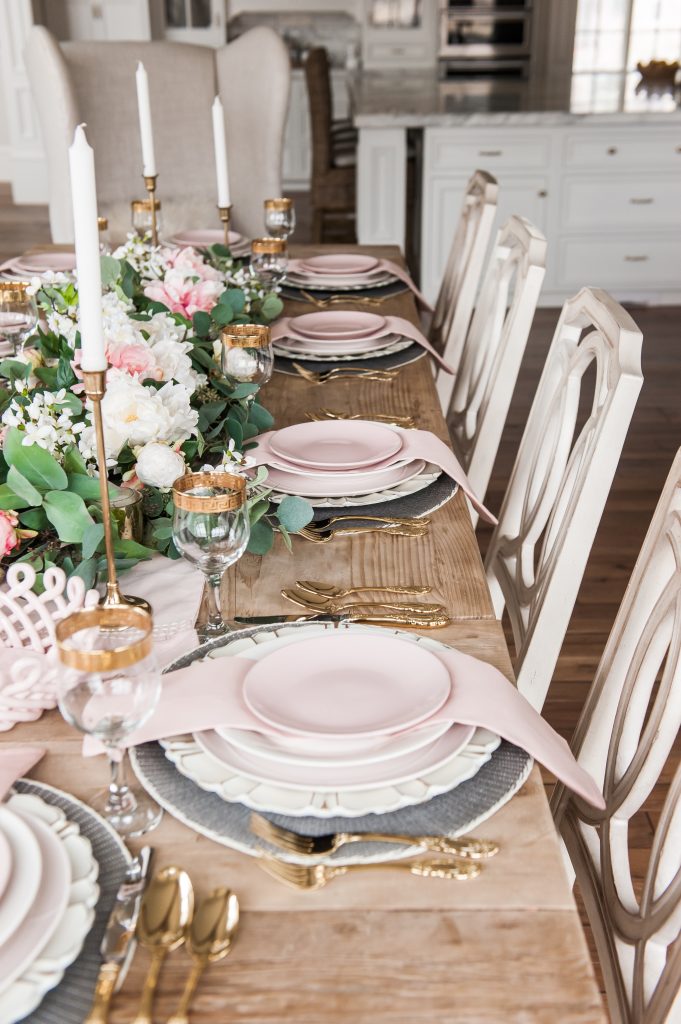 Examples of Past Spring Tablescapes
Beautiful Spring Green and White Table Decor for Easter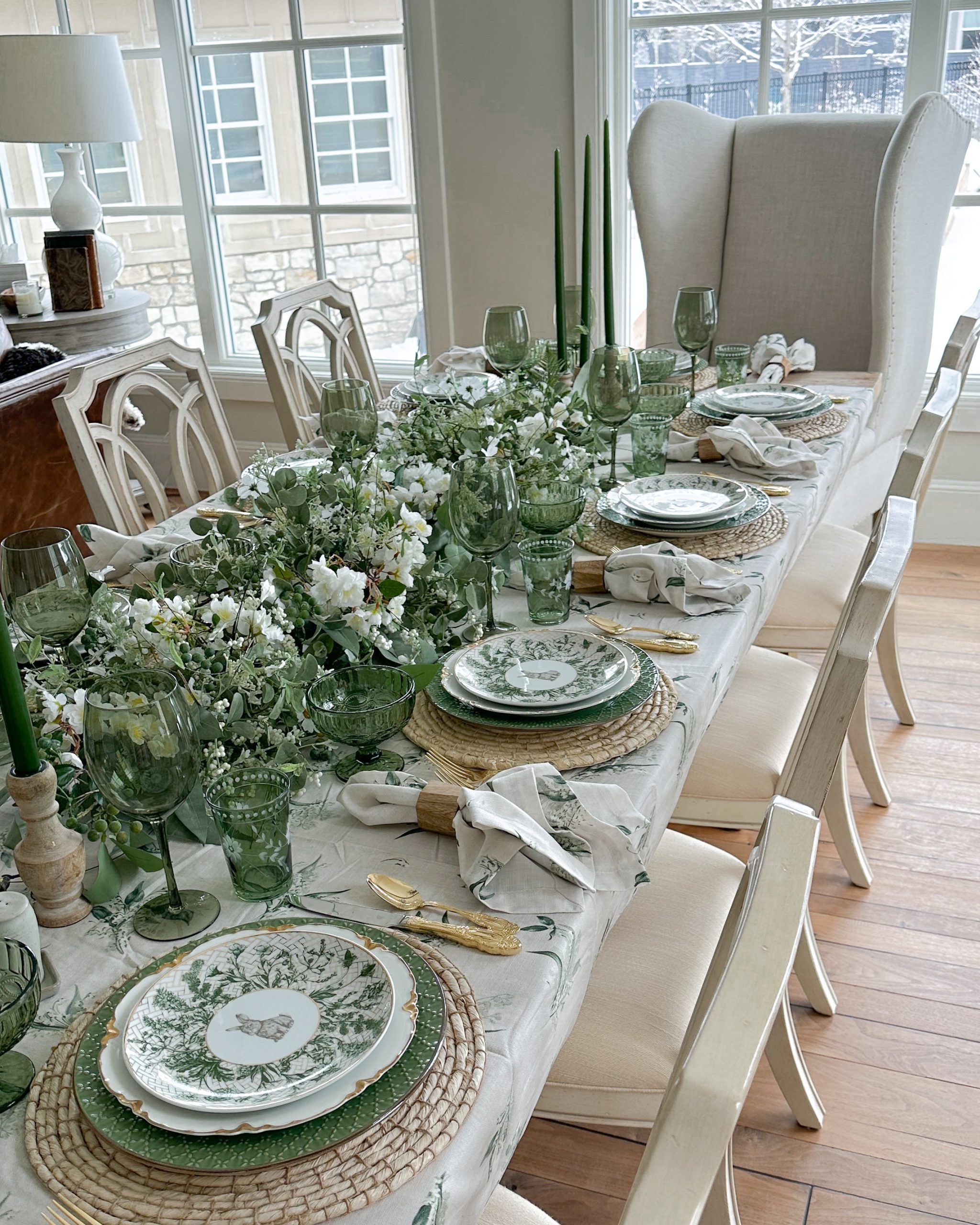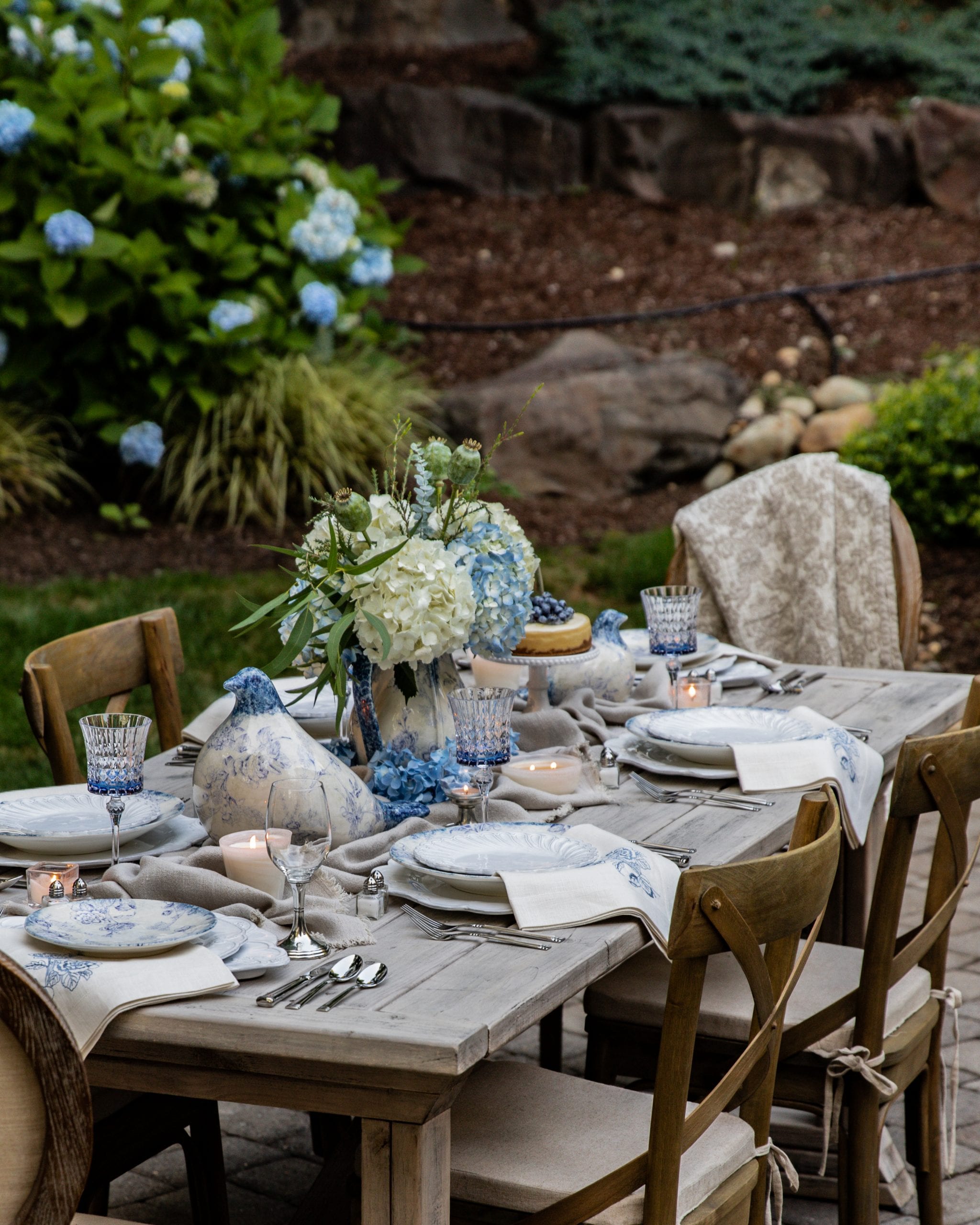 Lavender and Teal Spring Tablescape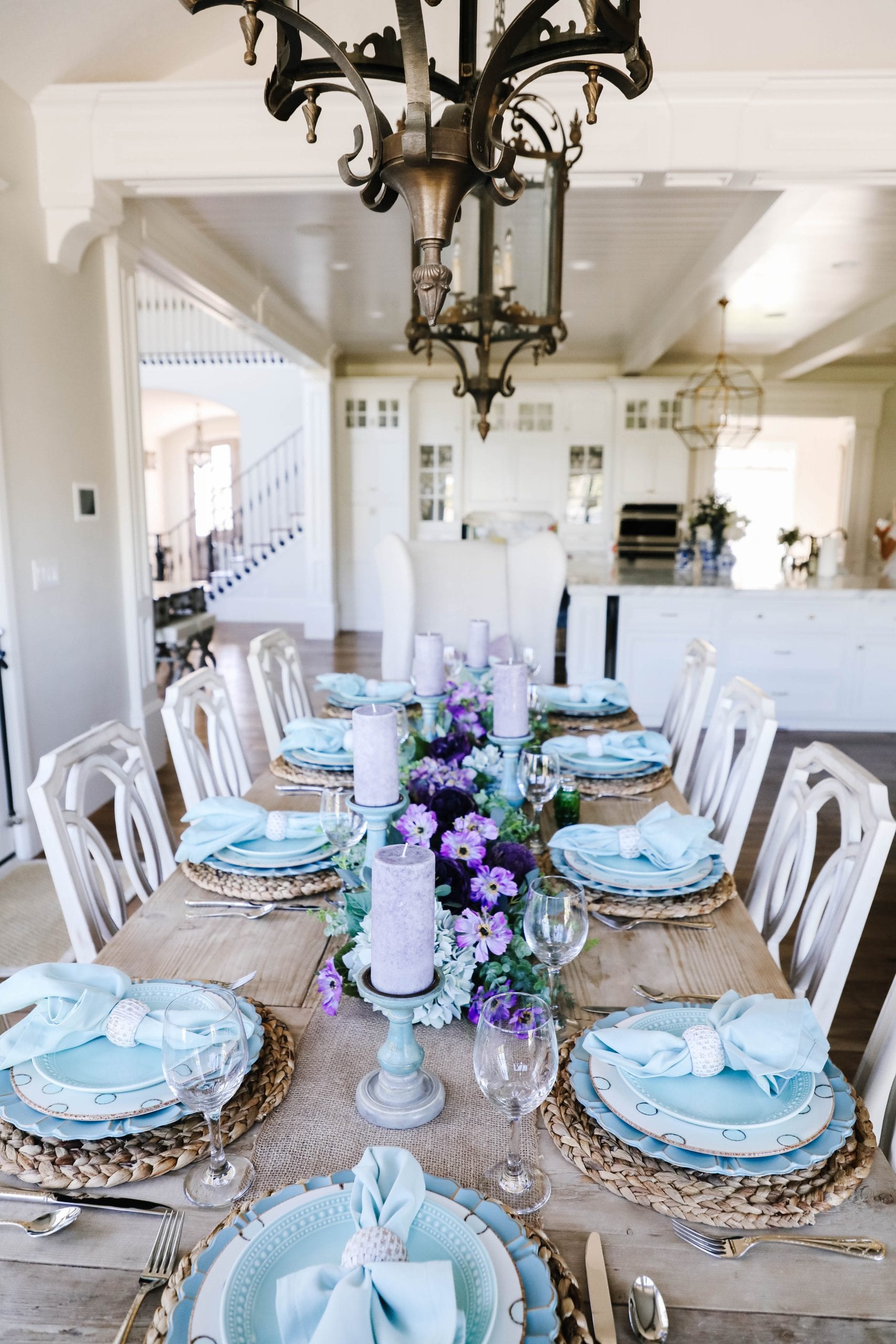 Shop the Look
Tap on the images below to shop sources.
Table is the Trestle Table from Restoration Hardware linked Here

Disclaimer: This post does include affiliate links for your convenience. This is at NO additional cost to you but earns me a small commission. To read more, check out our disclosure policy.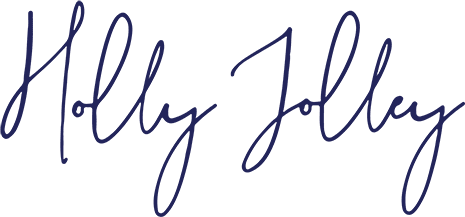 Pin this Post for Later