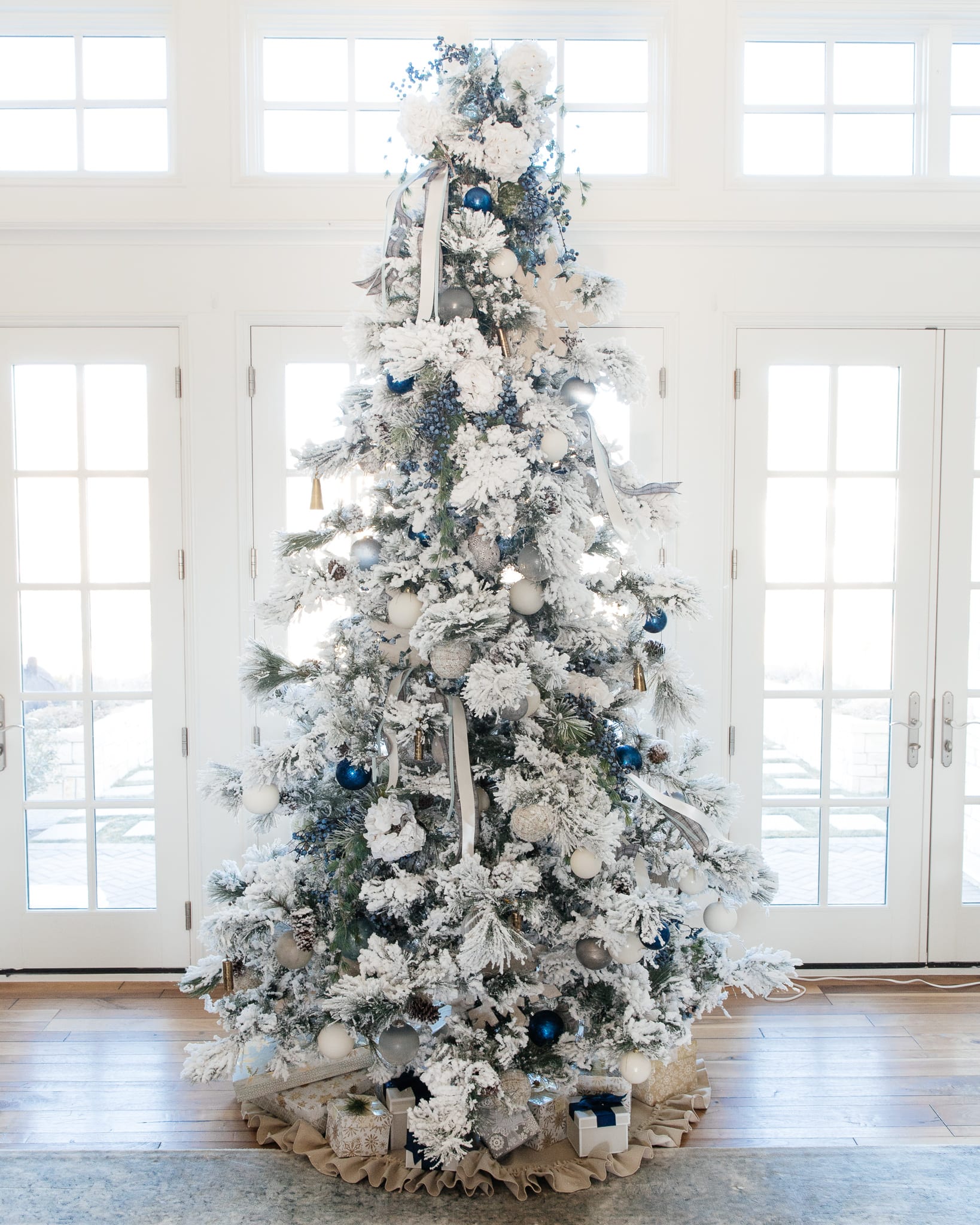 I have always loved Christmas trees! When I was in my early twenties, I went to the most amazing Christmas party in Seattle on Queen Anne Hill where the houses are old and so charming. The lady whose home it was at had a Christmas tree in each room of her house. Each tree was different and matched the colors and decor of the room. She had used live trees in different shapes and sizes but each was unique and beautifully decorated. I remember thinking I wanted to do that someday when I had a home of my own. I have collected trees and ornaments over the years, but I'm still far away from having a tree in every room. Keep scrolling to see tips on decorating a Christmas tree!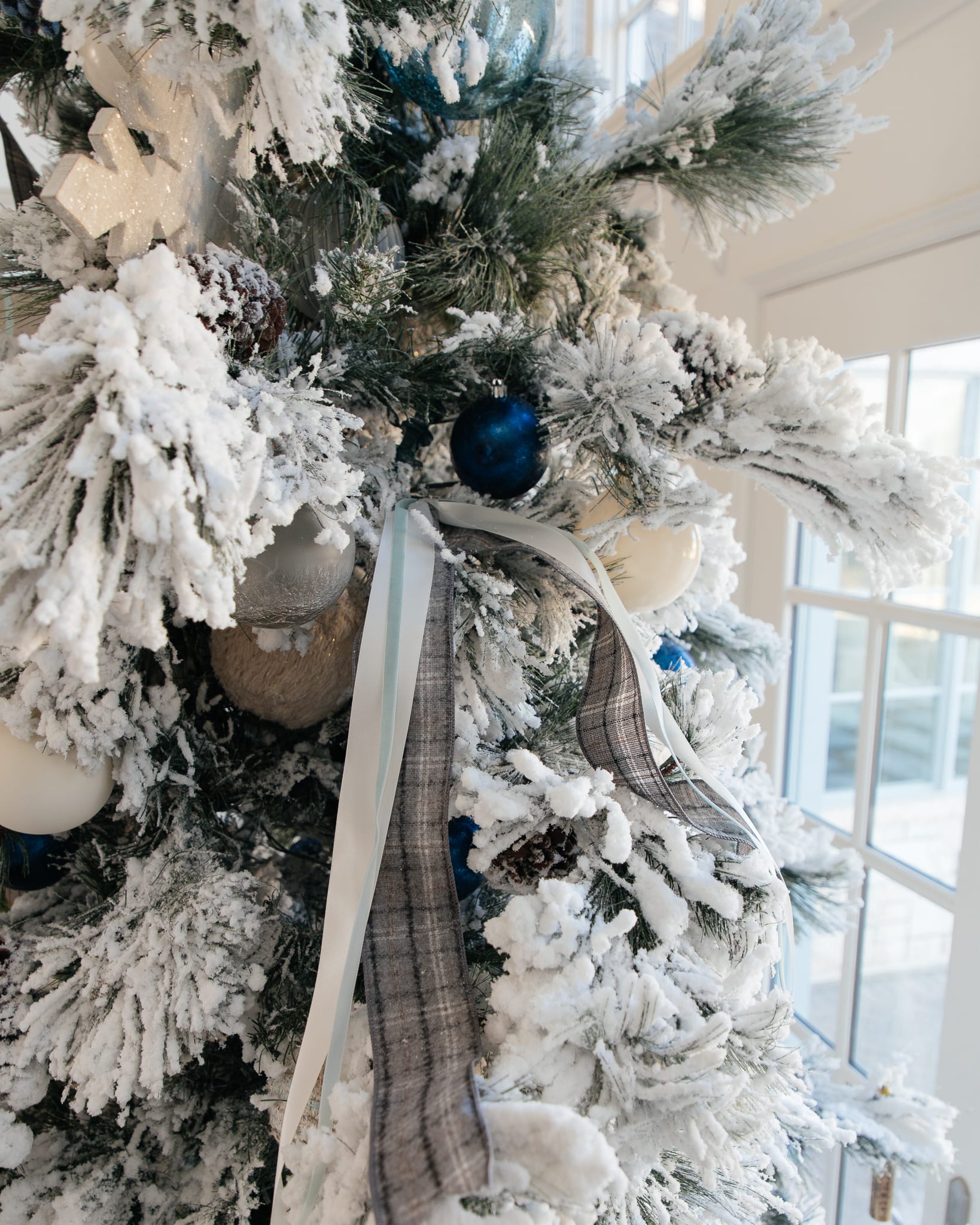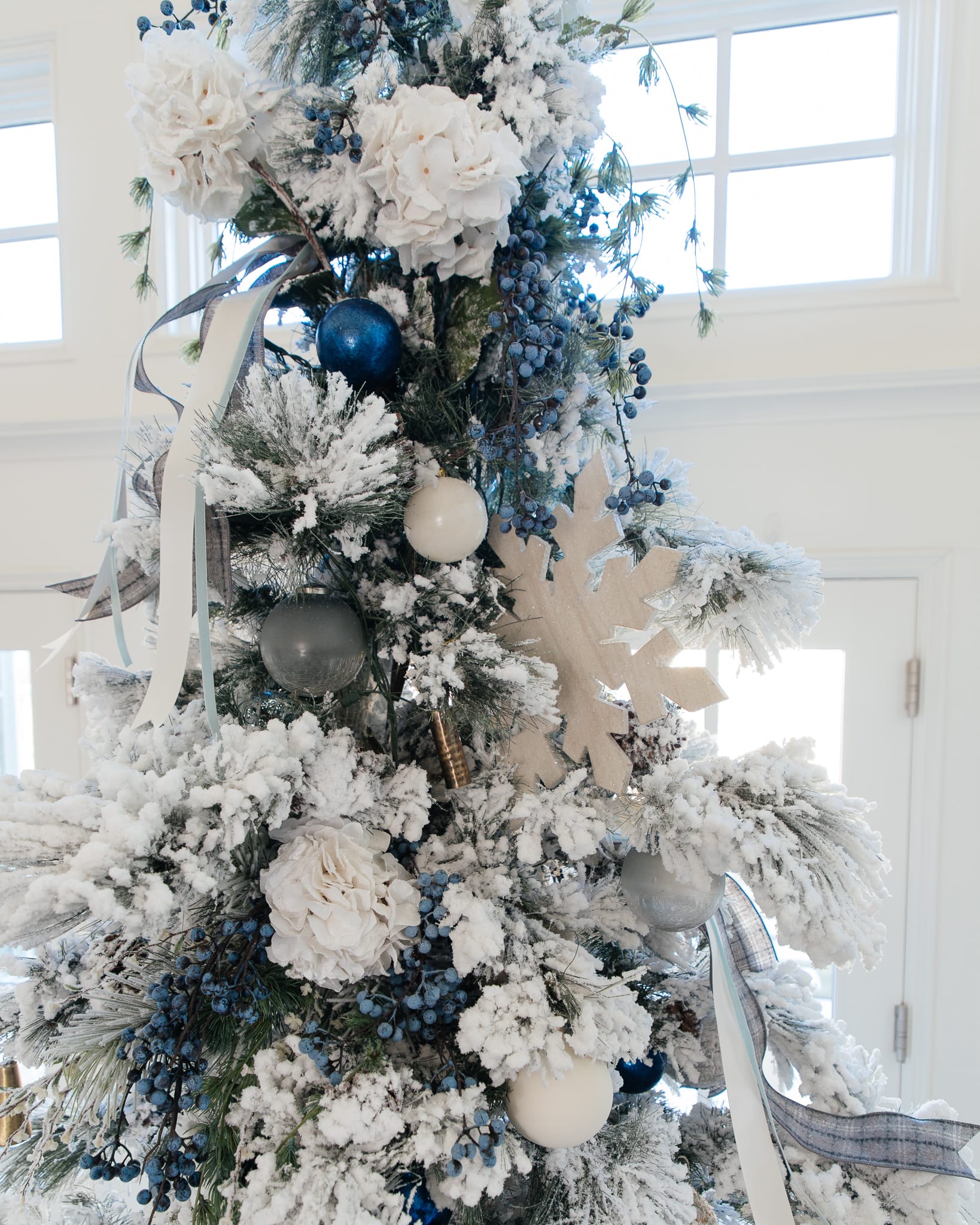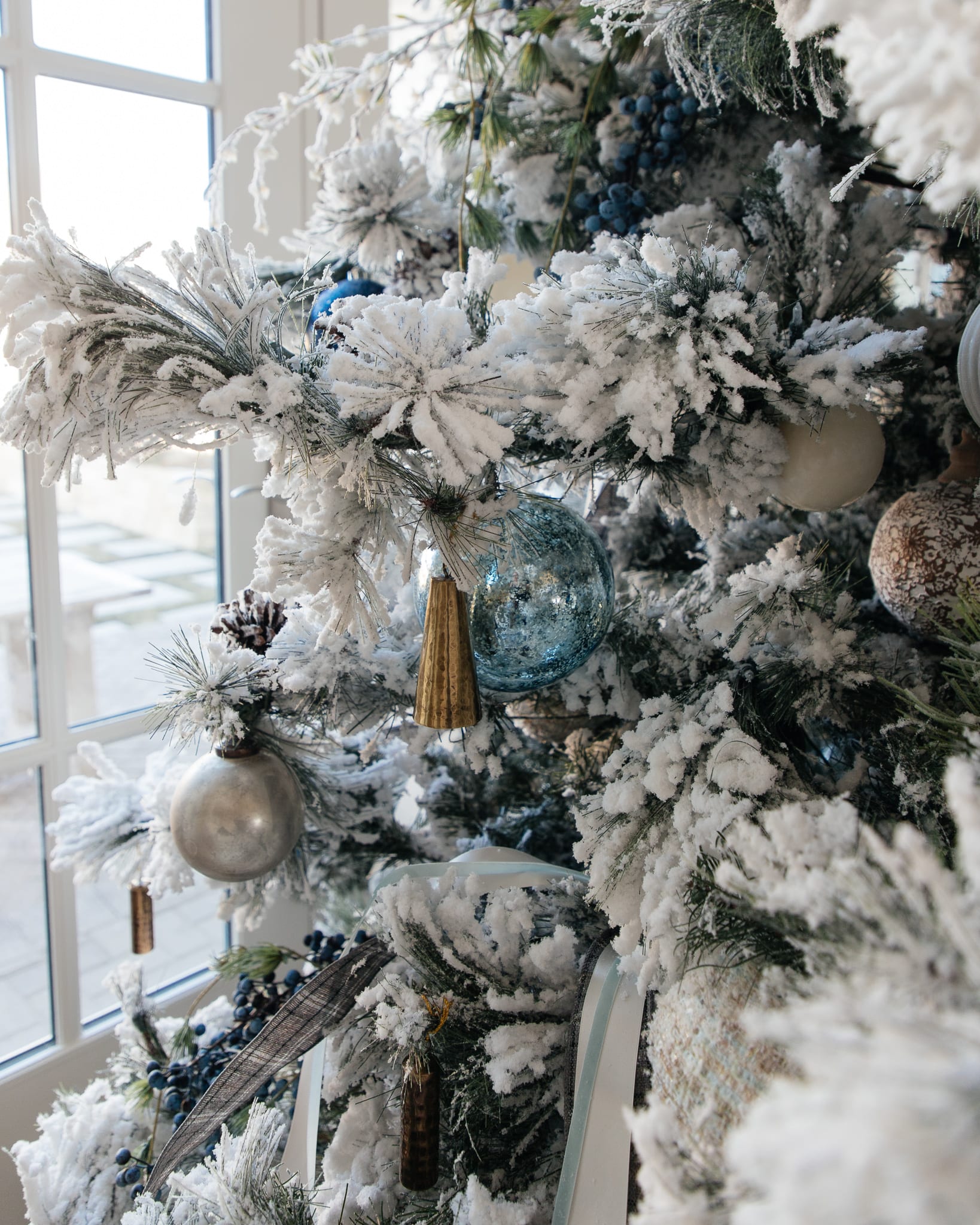 Every year I reuse the same decorations and ornaments but I'll add in a new color or use the ornaments on my other tree. I'm showing last years trees and this years so you can see how I changed it up. I bought a few new ornaments and decorations for this year, but I mainly reused what I already had. You don't have to go out and buy all new ornaments or things to decorate your tree each year. Be creative! You'll be amazed at how different each tree looks with just a few minor changes.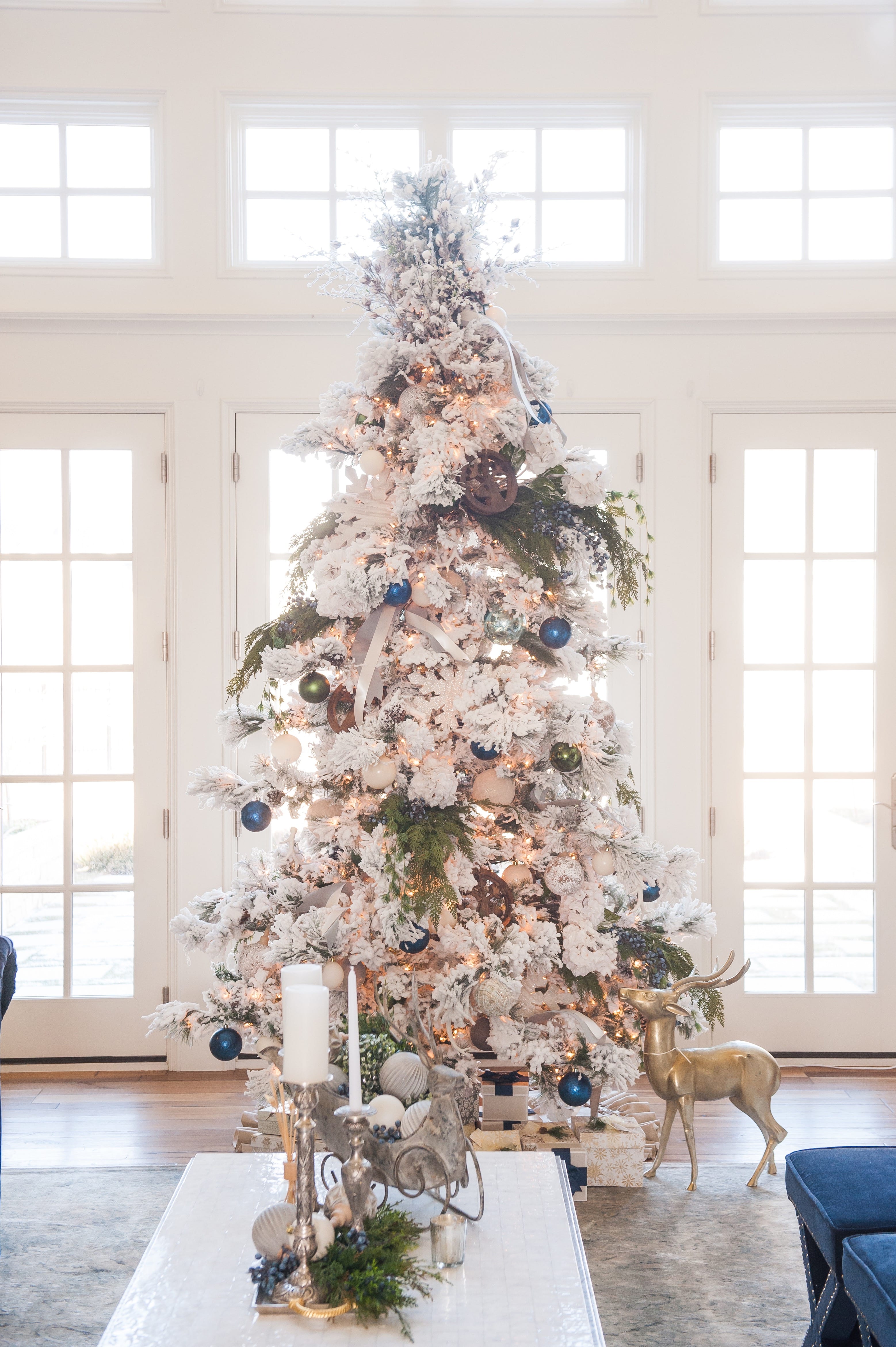 In my Highland home in Utah, I put up two trees. The main one in the living room is a 10′ flocked long needle pine. Last year I used green cedar branches, blue, ivory, and green ornaments and light blue ribbon. This year I took all the green colored items out and used more blue ornaments in different shades and some ivory and cream colored ornaments. I added in a blue plaid ribbon and a thin teal colored velvet ribbon. I didn't add much, but the trees look so different with just a few small changes.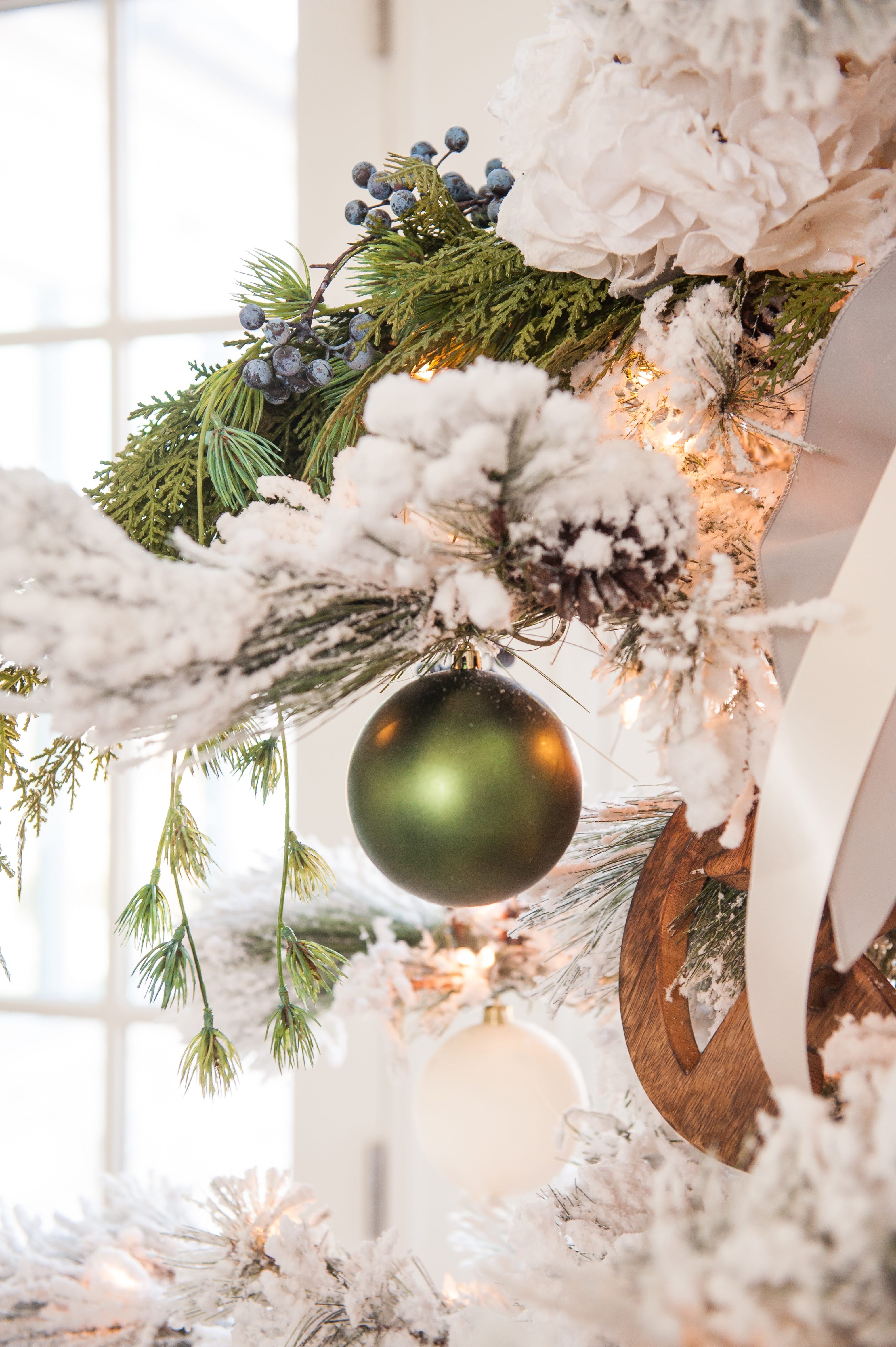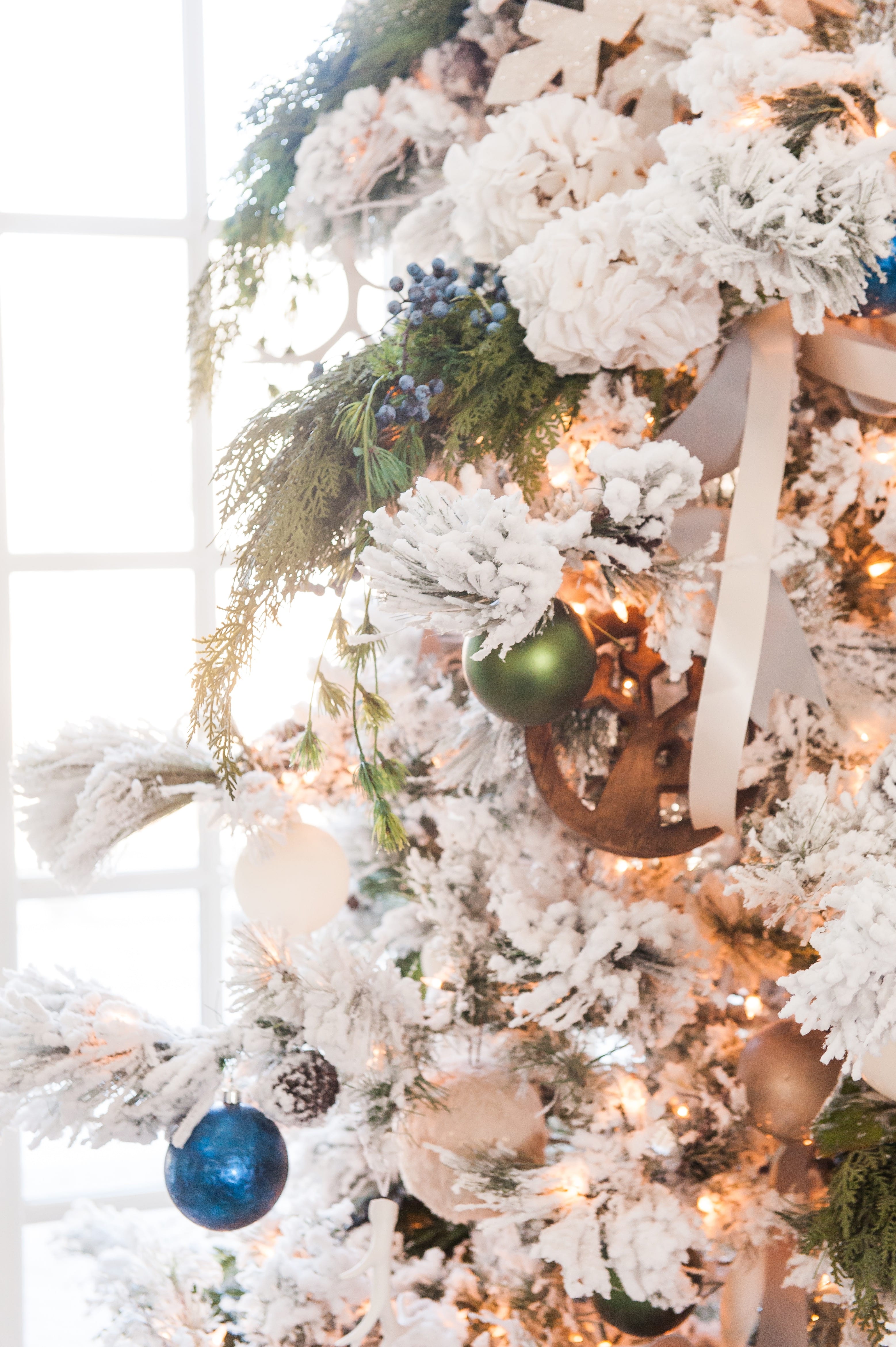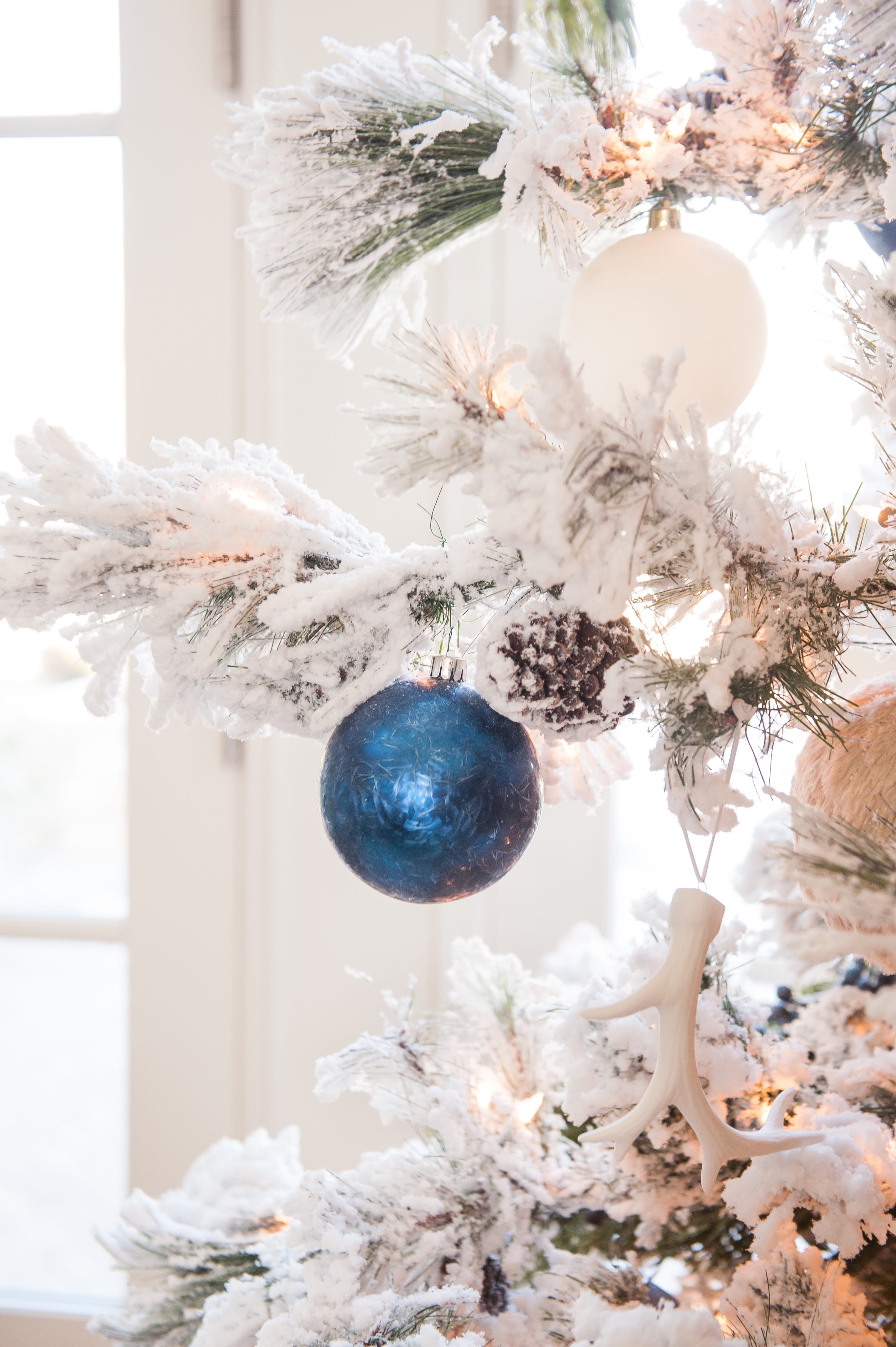 I put up a slim, 6 1/2 foot flocked tree in our family room. Last year I used some robins egg blue and brown ornaments that I had used on a tree in my Ravensdale home. I have so many shades of blue in the Highland house and knew these would work well with the family room tree.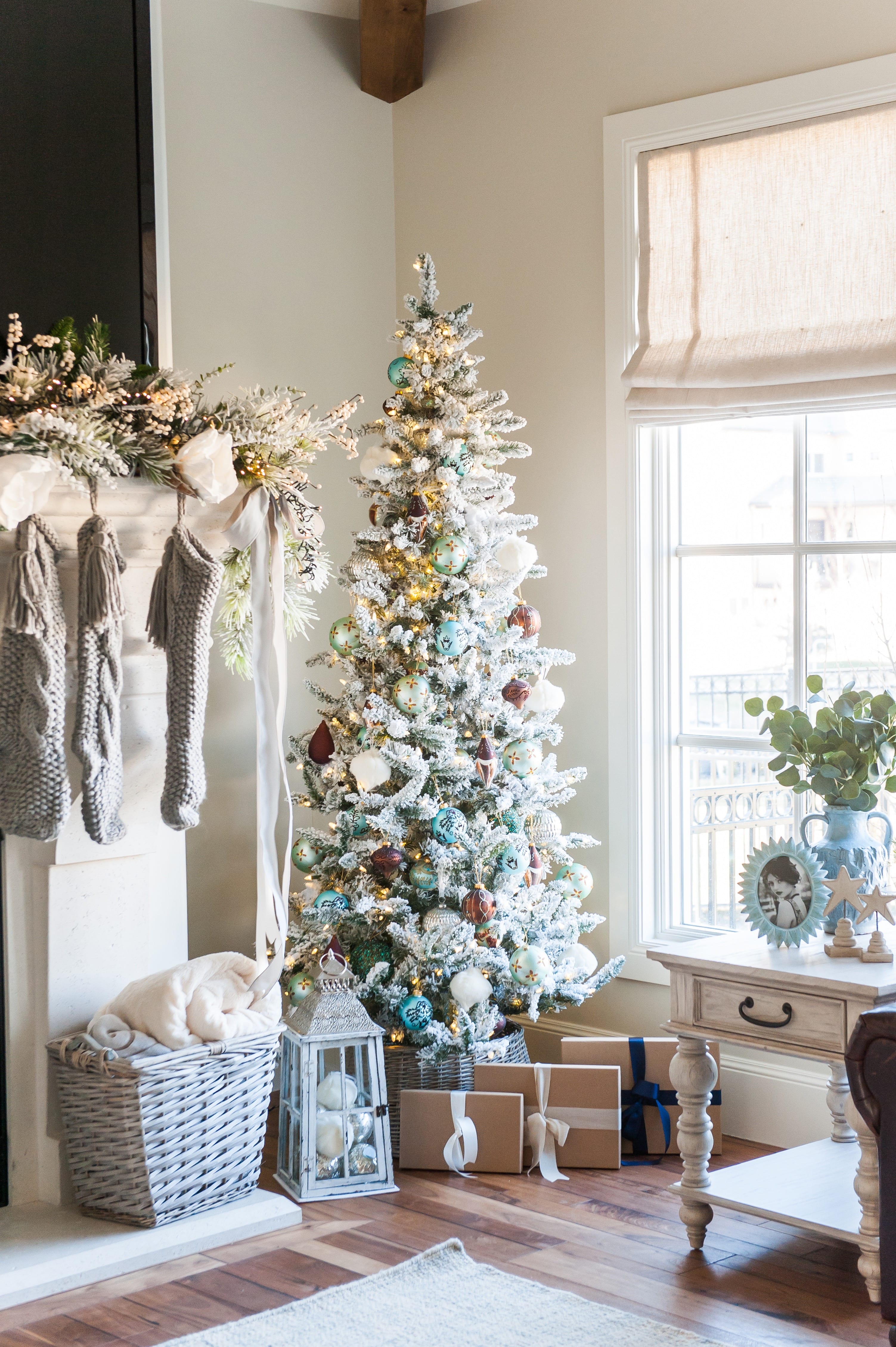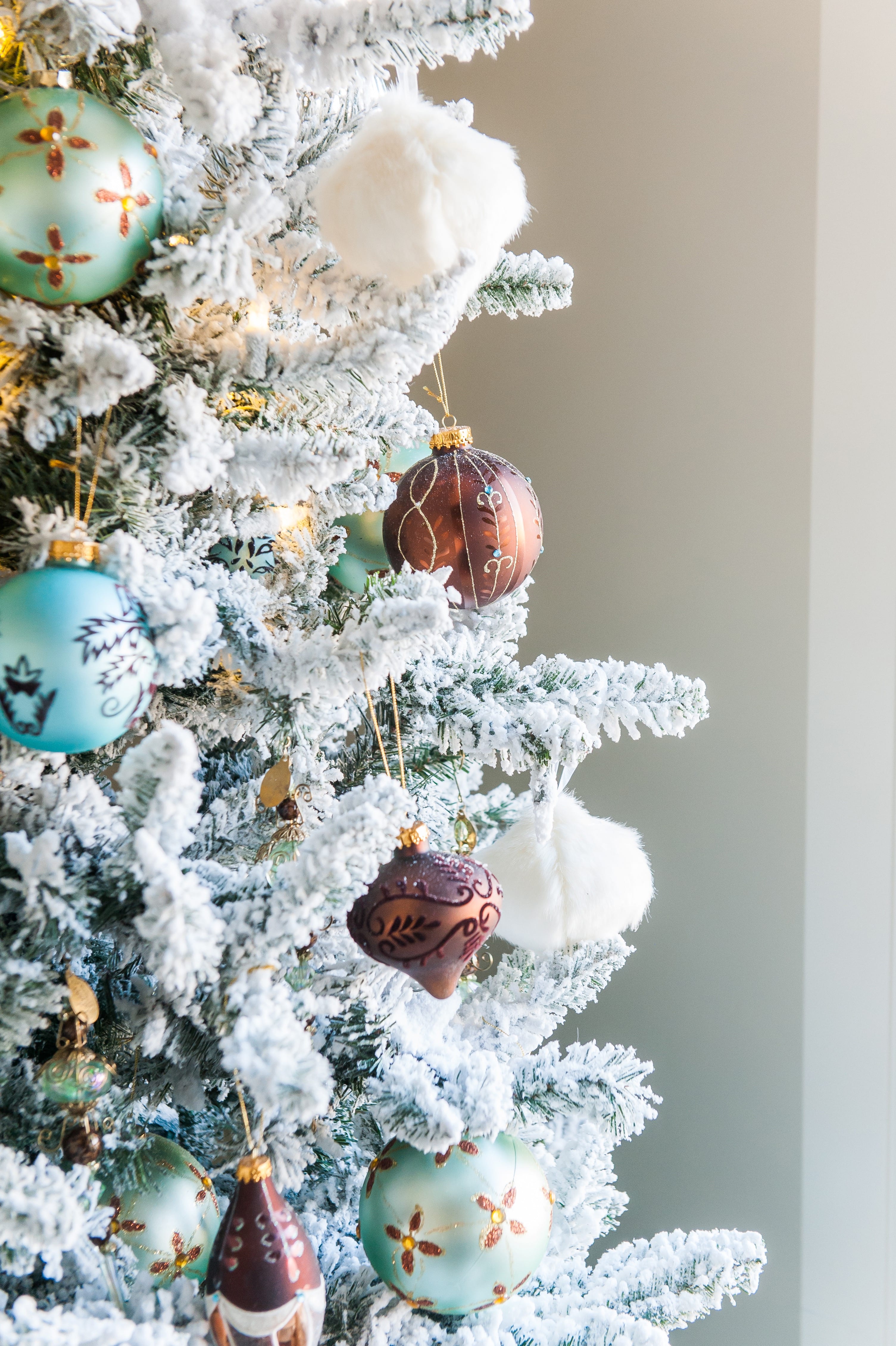 To change it up, this year I took out all the robins egg blue ornaments and added in some brown wooden ornaments and the green ornaments that had been in the big tree last year. I reused the cedar branches in the big living room mantel too. I love both of these trees and can't decide which one I like better!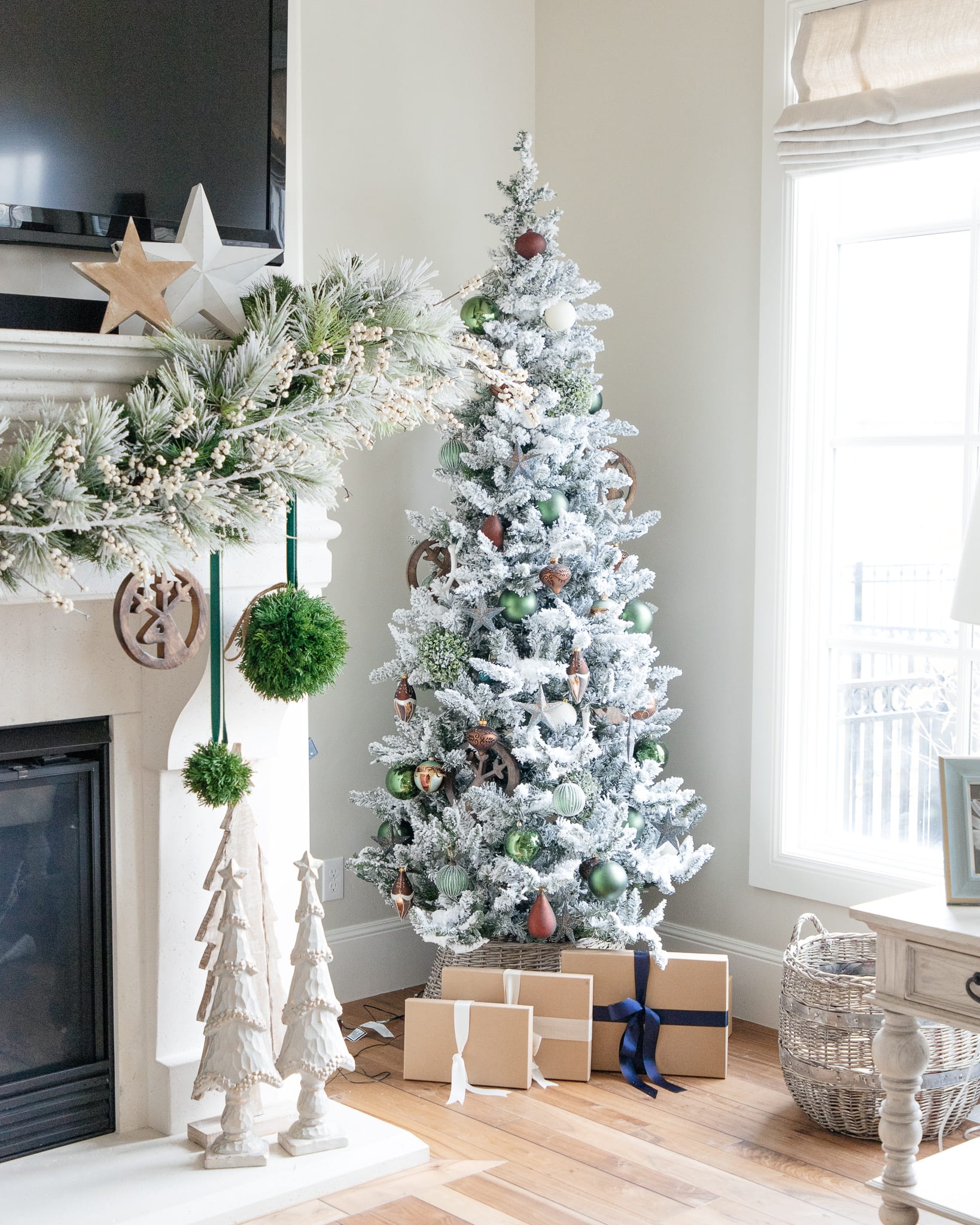 Most of what I used in this smaller tree came from the 2017 big tree. It was as if I had all new stuff! I used all the brown ornaments from the small tree and I love how the hunter green and brown look together. I tied it all into the mantel by using the same shades of green in the garland.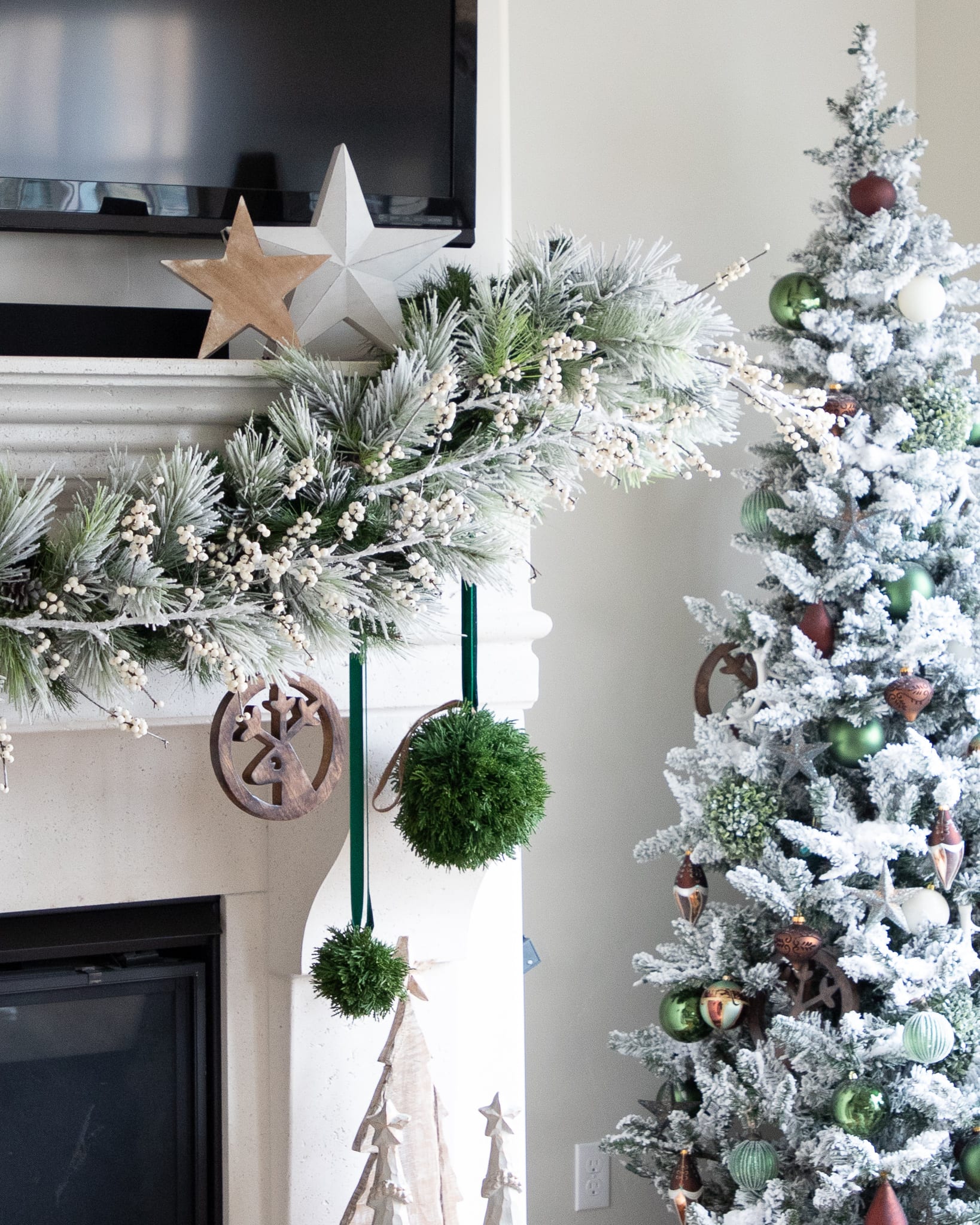 I hope you enjoyed seeing both trees from two different years. It's fun to experiment and use what you already have. Next year I'm thinking of adding in some blush pink or maybe some reds! Who knows what I'll do but I will never get tired of decorating christmas trees!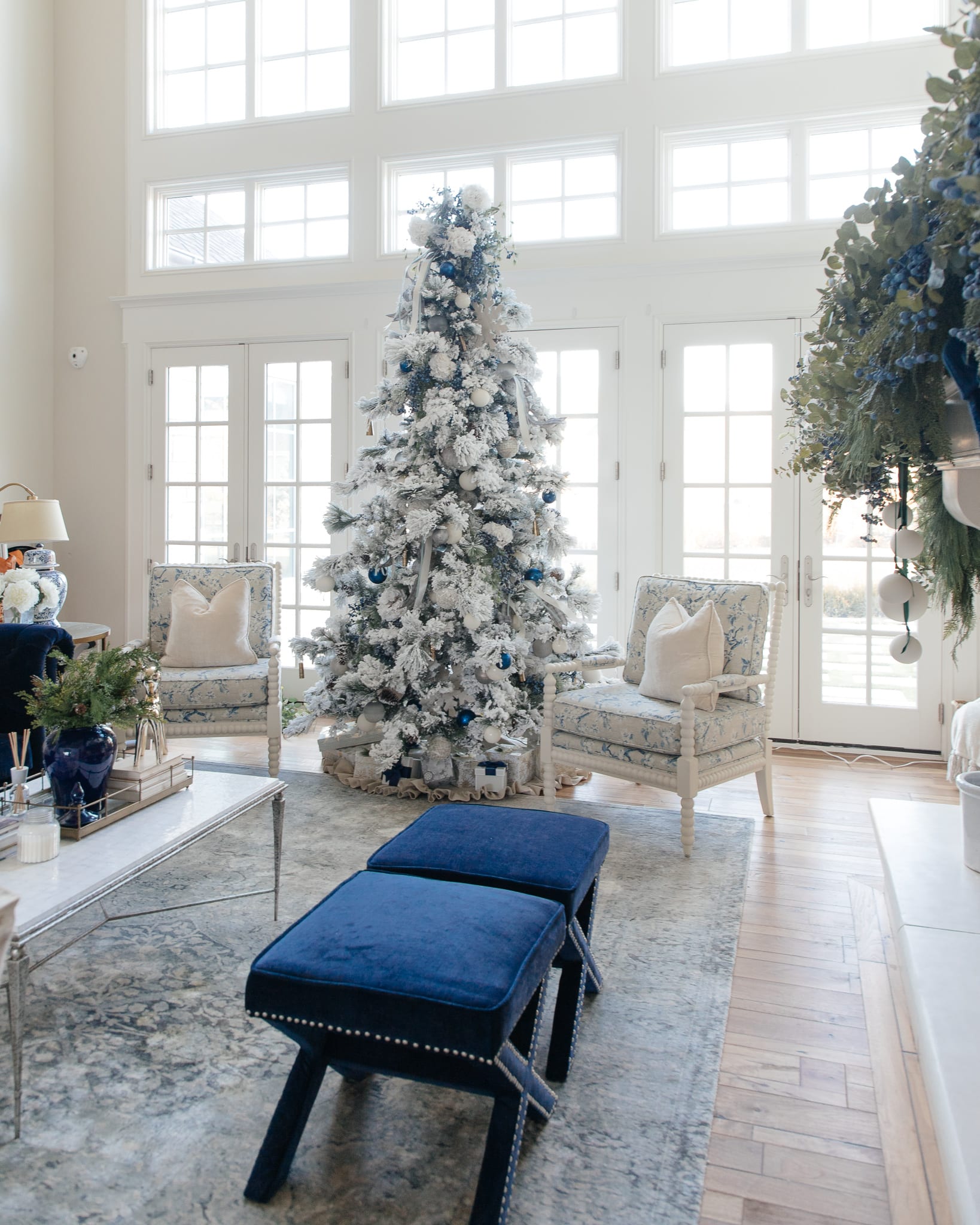 Shop The Post

Tips on decorating a Christmas tree