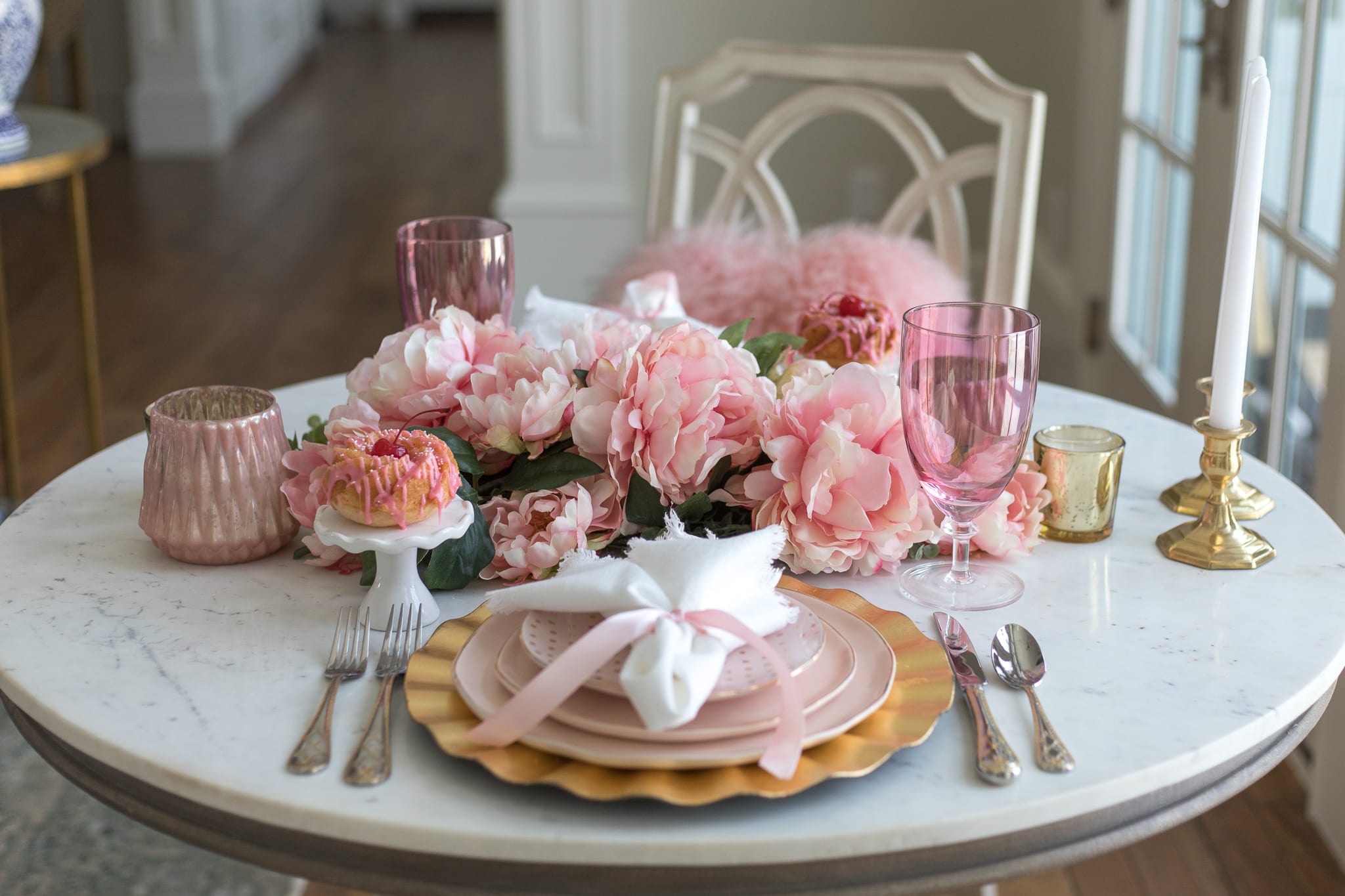 Have you ever wanted to stay home on Valentines Day and do something romantic for your sweetie? One of the things my husband loves is my cooking. It is the way to his heart and I know how much he loves it when I make that effort for him. This gave me the idea a few years ago to do a romantic dinner at home and create a romantic tablescape for two! Its fun to go out to dinner somewhere fancy but it's also fun changing it up and doing something different.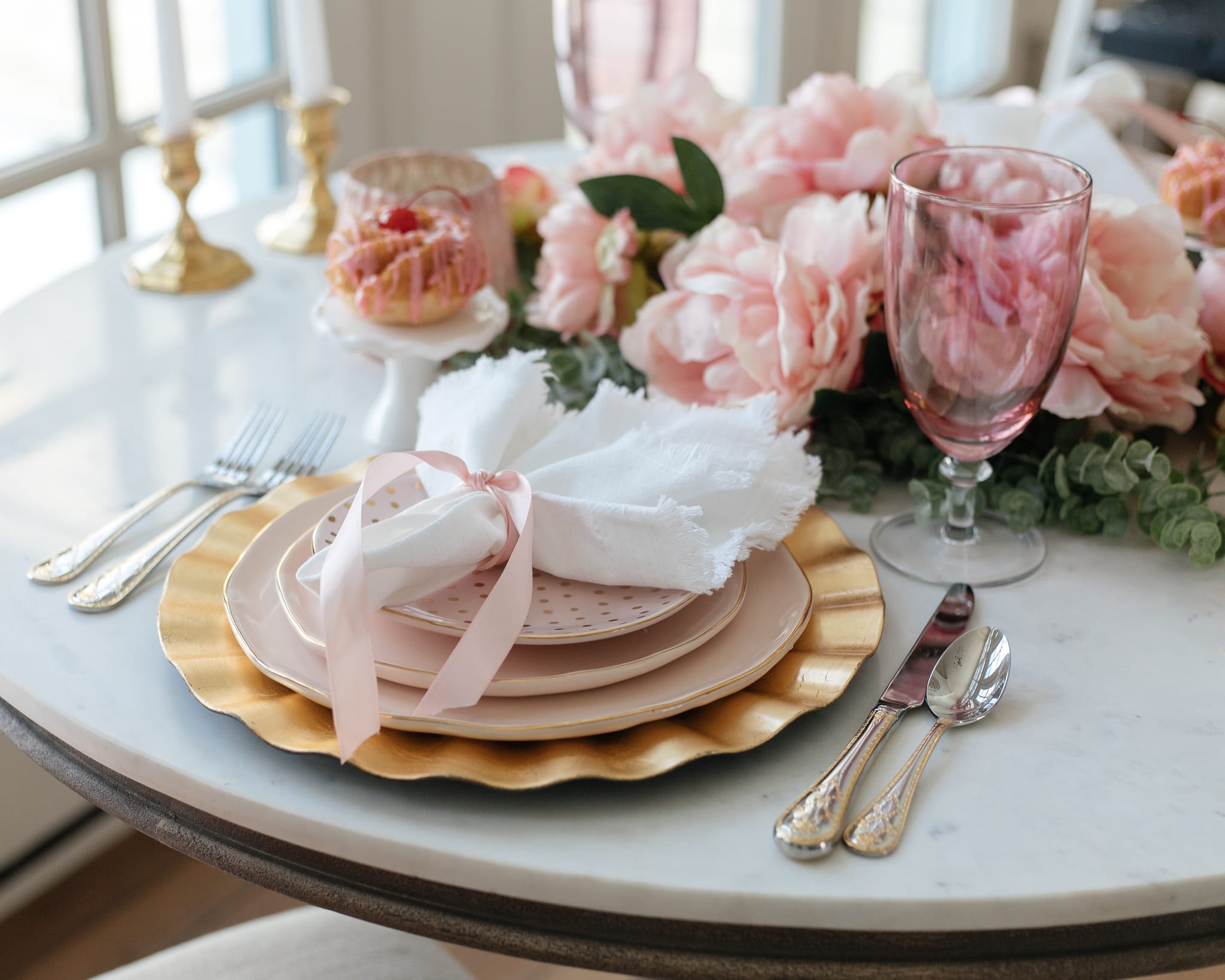 I created this romantic tablescape to inspire you to change it up a bit and celebrate at home with your sweetheart. You can keep it simple or you can go all out. It's up to you! I'm also including some of the recipes that you can make that are not too complicated and are sure to make your significant other very happy! One of the ways I show my love to everyone in my life is to cook for them and setting a pretty table is just an extension of that. I love using pink and gold and Valentines Day gives me a good excuse to go all out!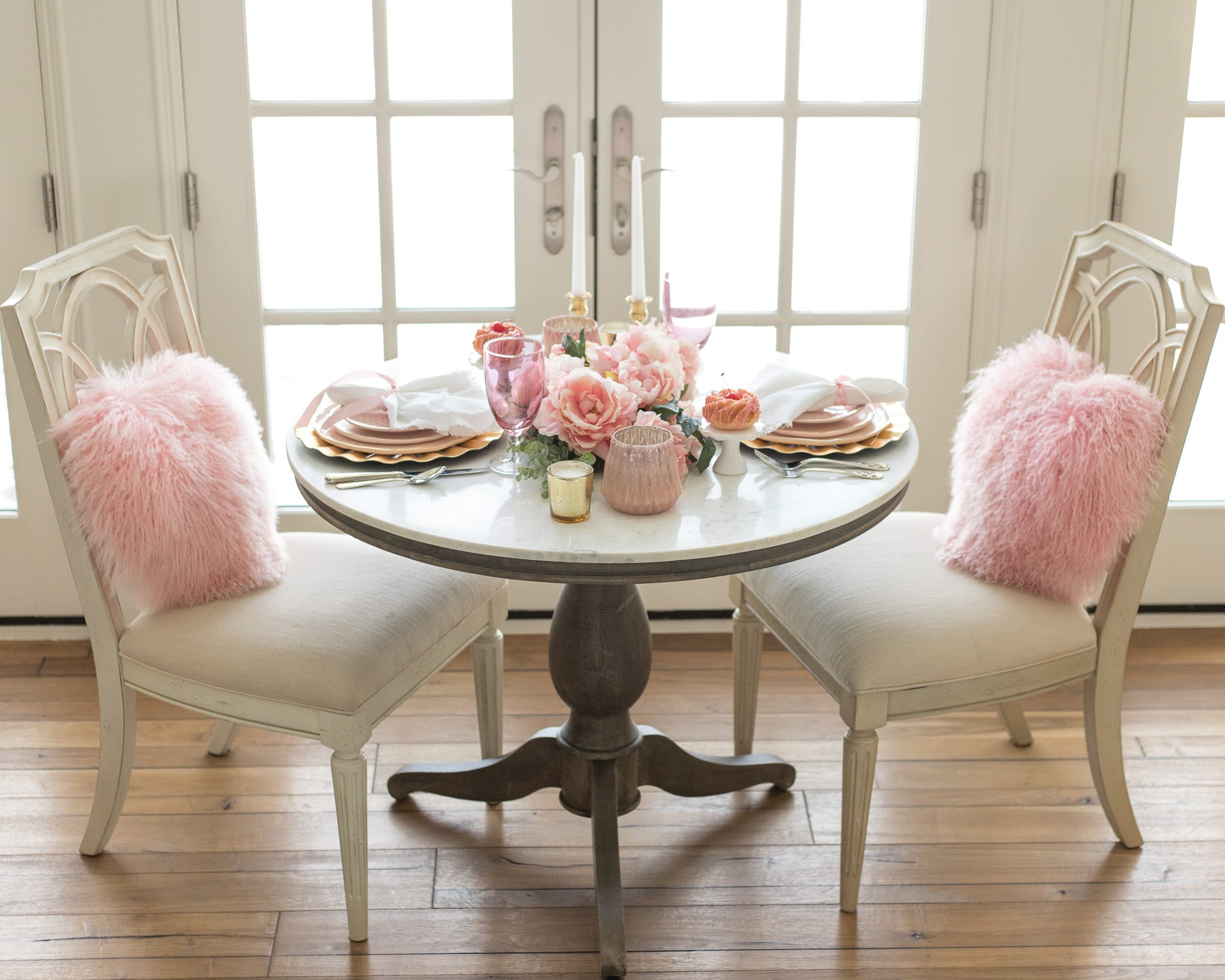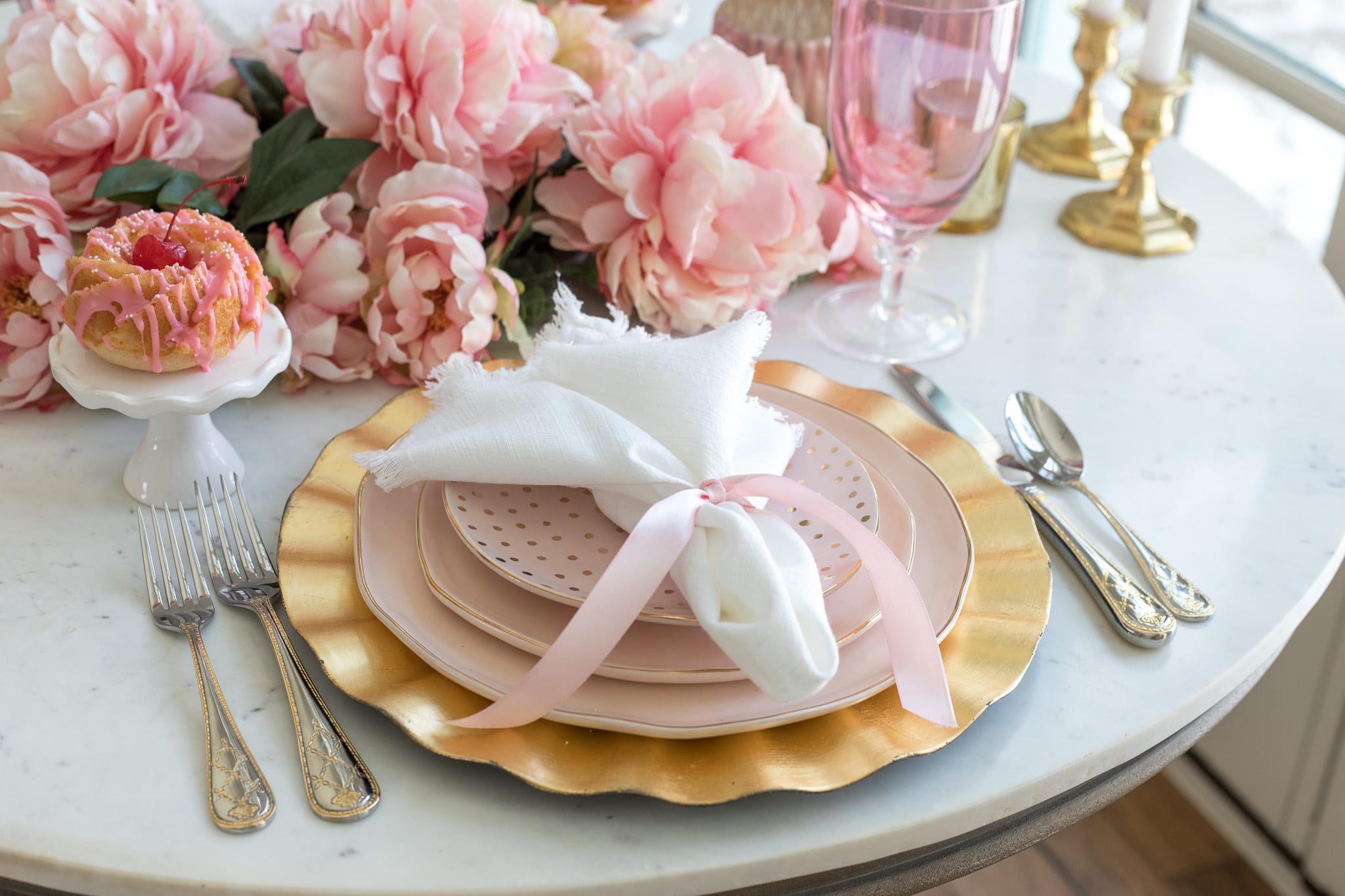 This year my husband and I are celebrating Valentines Day early because we will be traveling on the 14th. I know all my husbands favorite things to eat so I created a menu based on that. I know he will love it!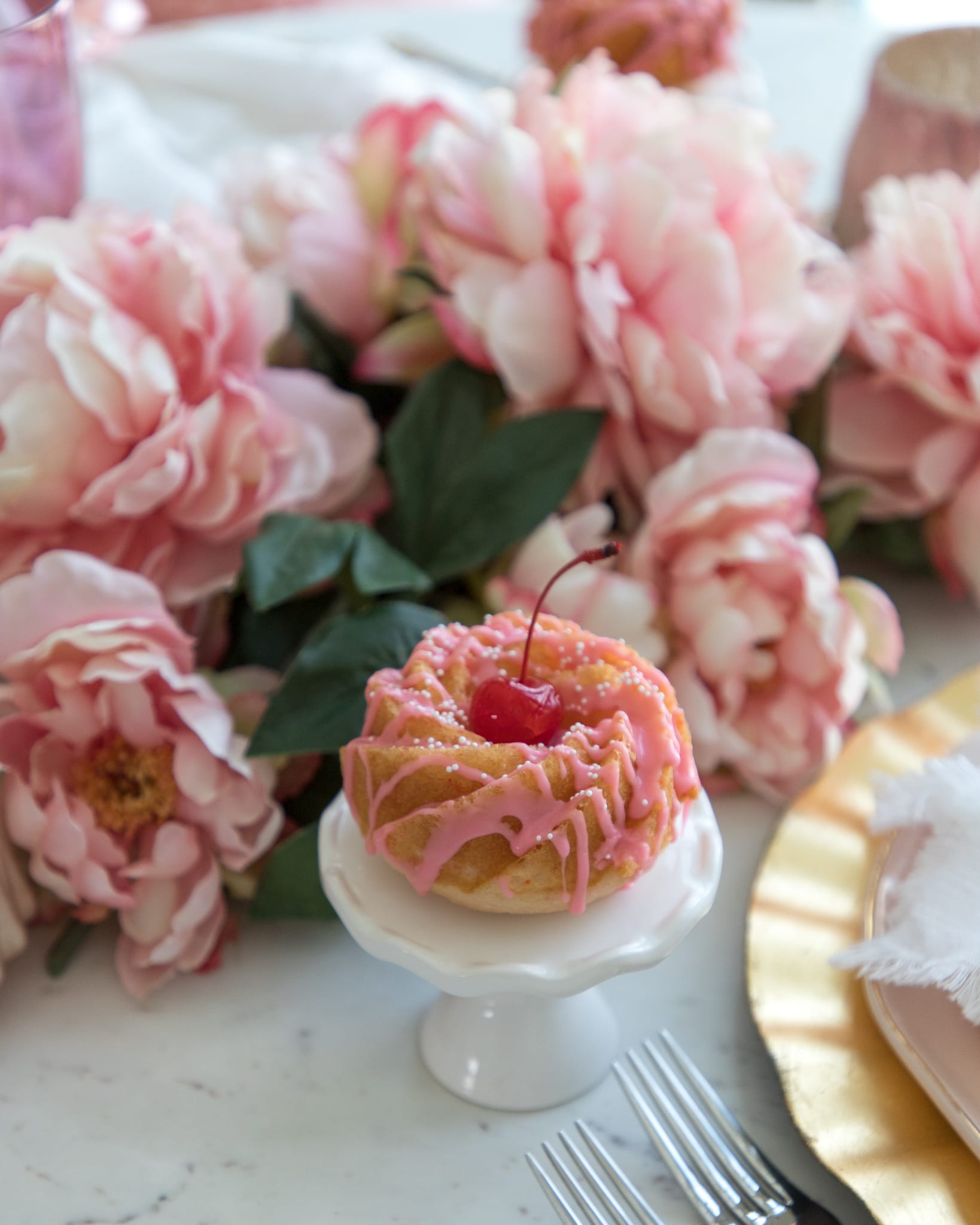 For the tablescape, I wanted to make it more intimate so I took this small round table that I wasn't using and moved it into the living room right by the big windows. I rearranged the living room furniture to make room and the table fit perfect in this space. I borrowed my dining table chairs and put these pretty pink heart shaped pillows on the chairs.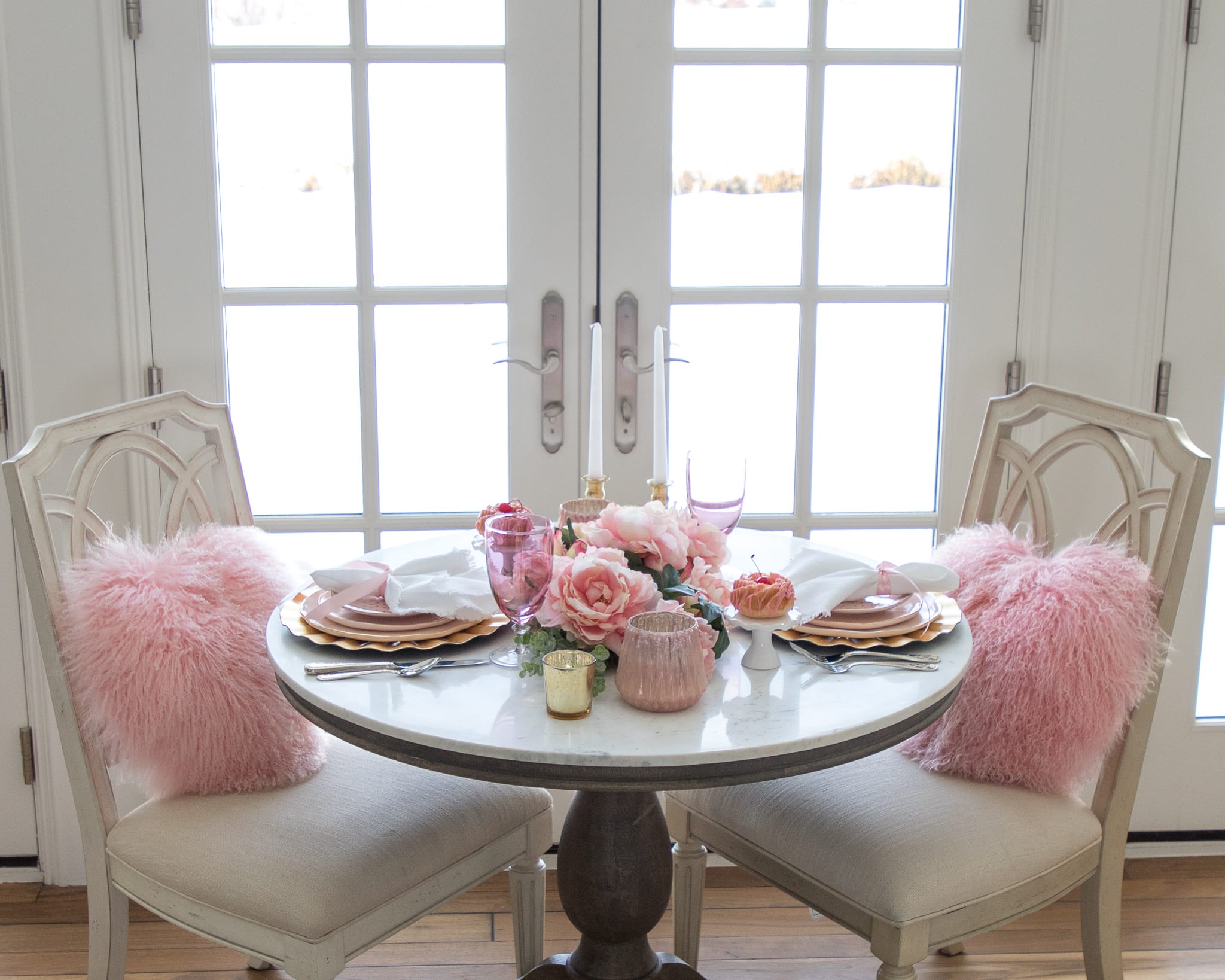 For the dinnerware, I used pink plates with gold accents, a gold charger, and my two toned gold and silver flatware. I didn't want to do a centerpiece that was tall so I made a small garland in the middle of the table by layering a few stems of faux eucalyptus and then layered in some faux pink peonies on top.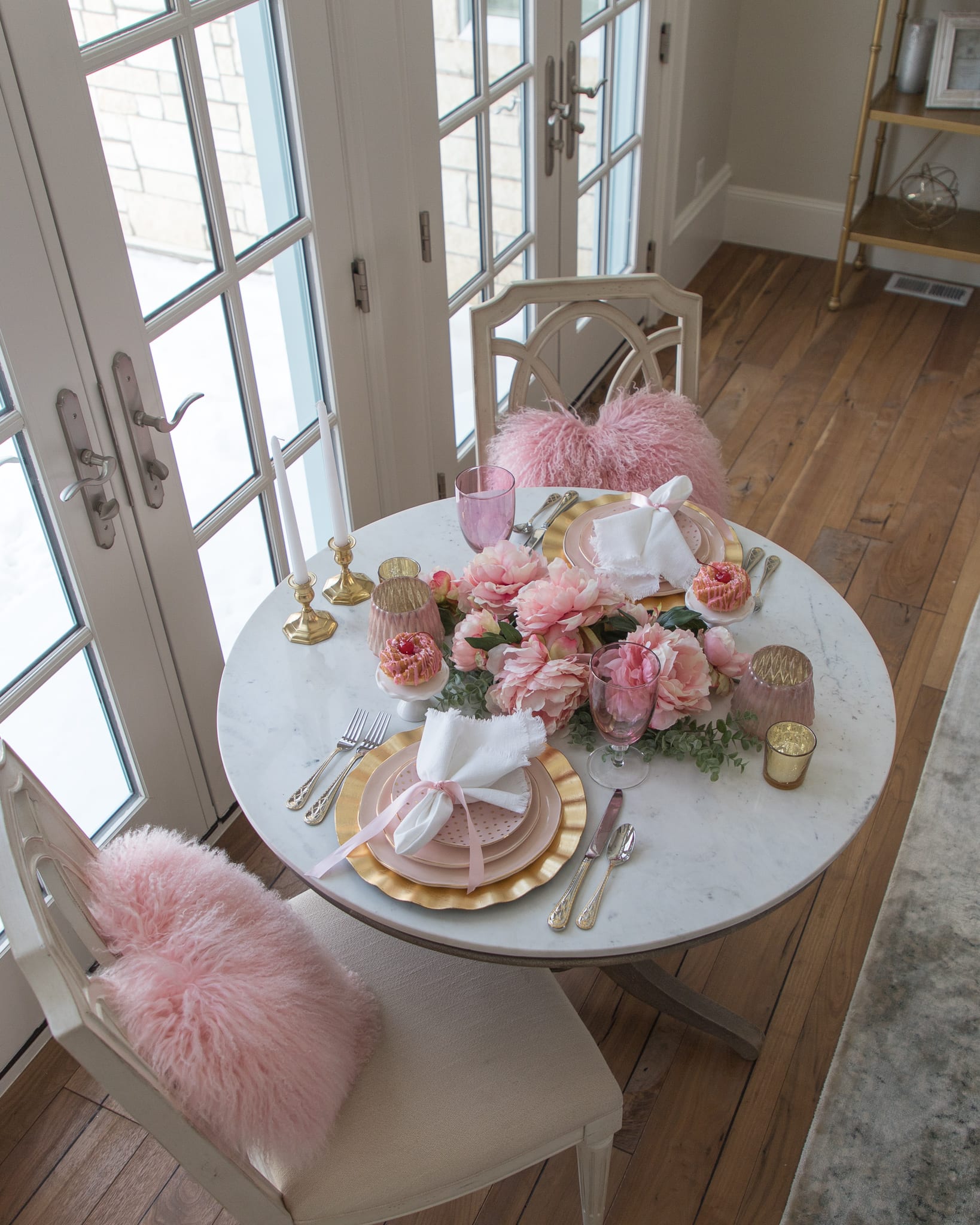 I added in a few votive candle holders and two gold candlesticks with white taper candles. The menu consisted of some of my husbands favorites. These recipes are quite simple to make and will be sure to make your spouse or partner feel the love!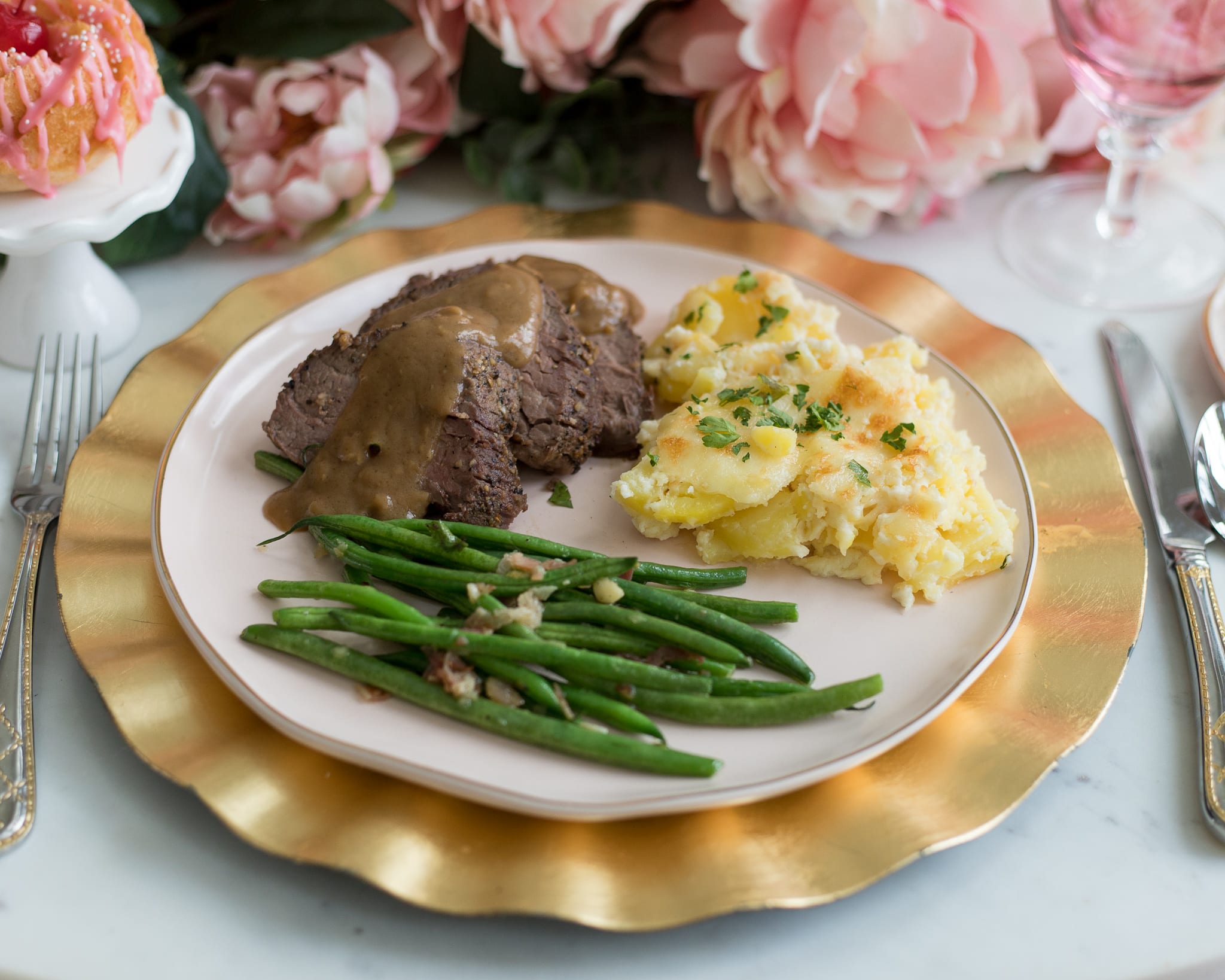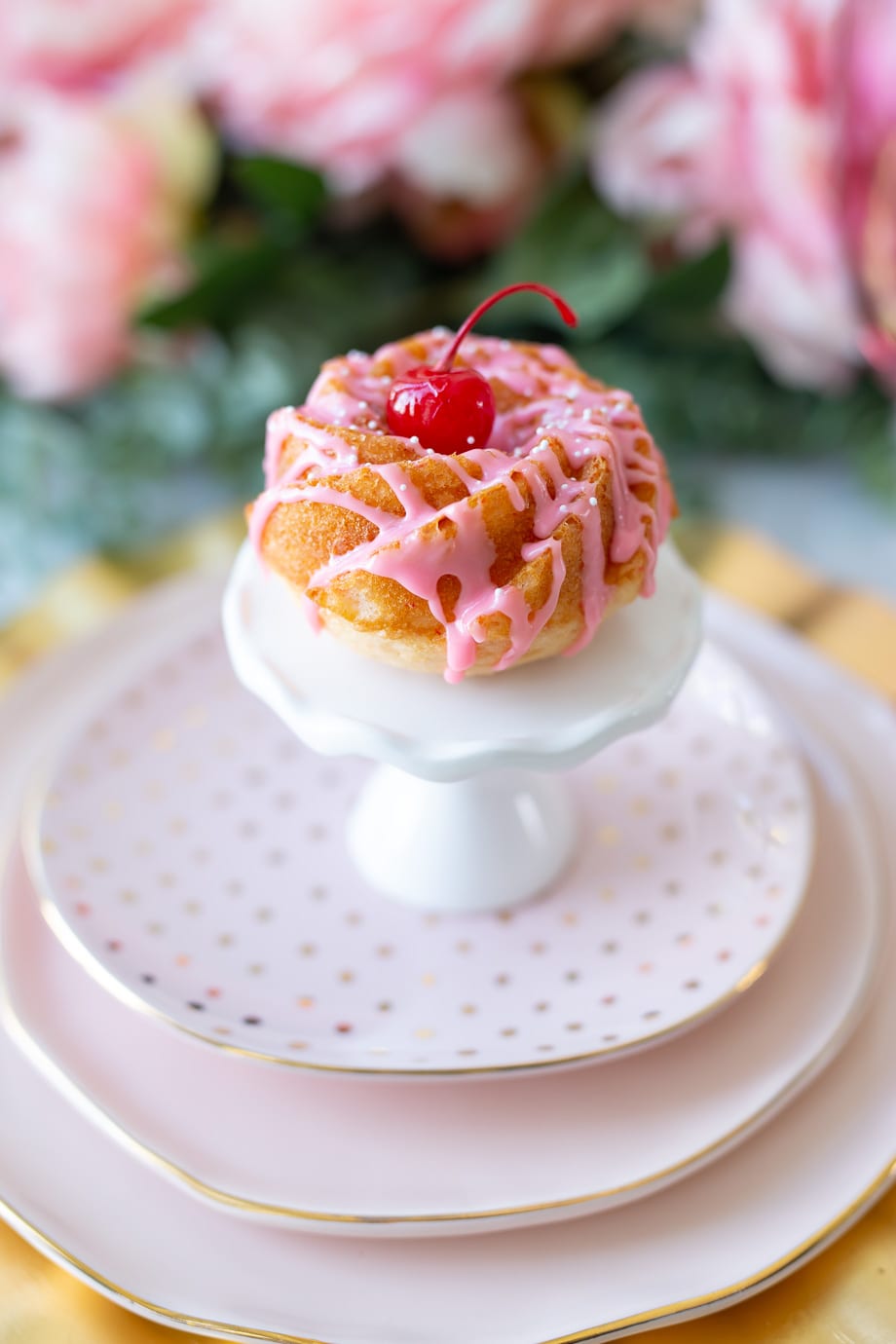 The Menu
Click here for the recipes: Salad: Simple Tomato and Cucumber Salad Main Course: Beef Tenderloin Roast Sides: Scalloped Potatoes with Fontina Cheese and Green Beans with Panchetta, Garlic, and Shallots Dessert: Mini Bundt Cherry Chip Bundt Cakes I've linked some of the the items I used below. The pink dinnerware is linked here and here: The Heart Shaped Pillows I found on Etsy. Some of the items I used are no longer available so I've tried to link similar items that will help you replicate the look.
Happy Valentines Day!!
XOXO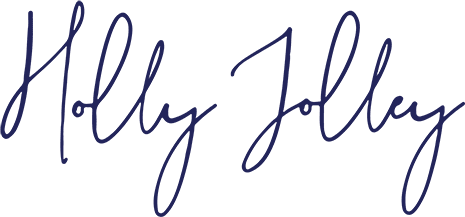 Sources linked below:

Instagram – Facebook – Pinterest
***Affiliate links are in use on this post for your convenience.***
ROMANTIC TABLESCAPE FOR TWO