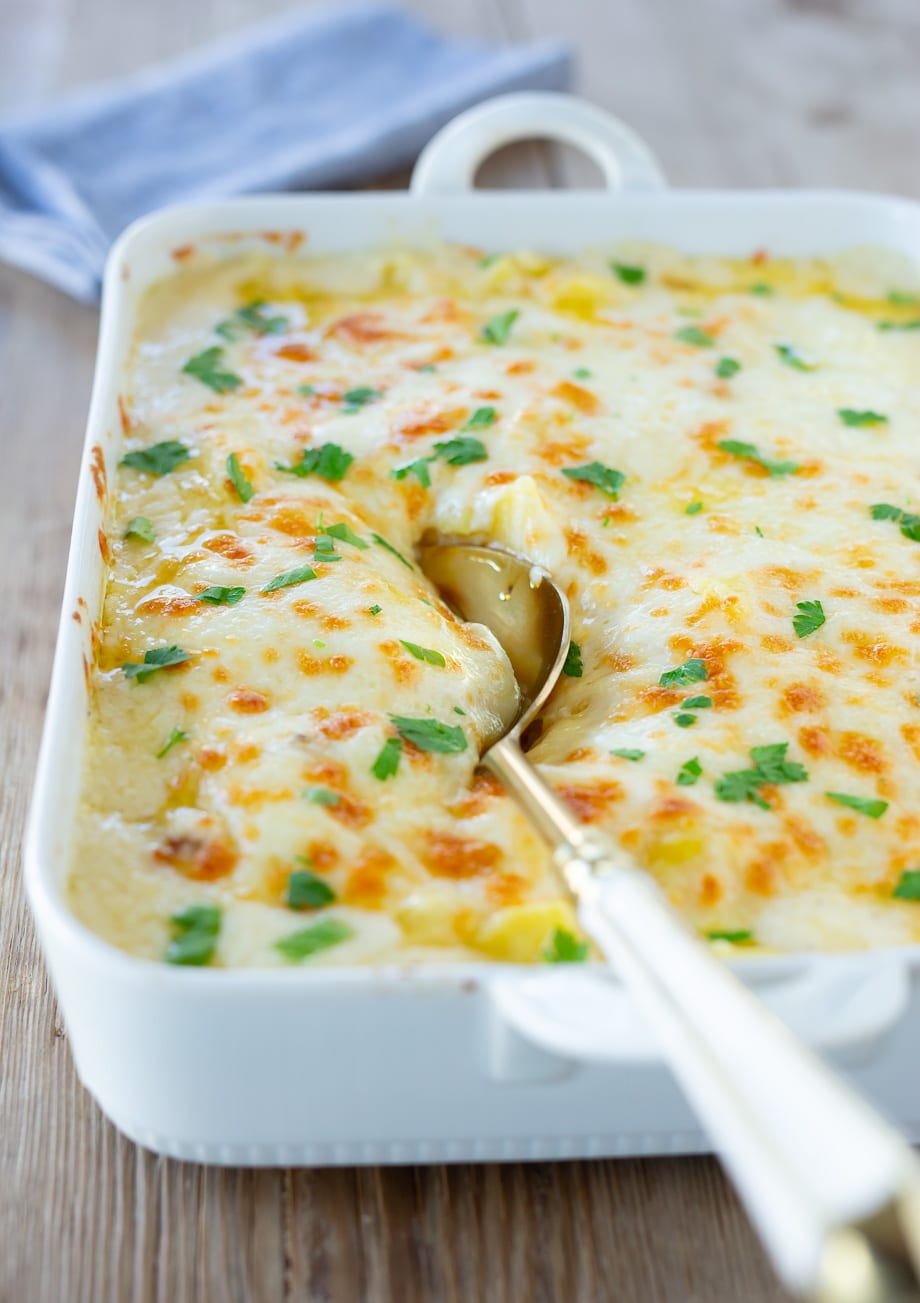 This homemade Scalloped Potato with Fontina Cheese recipe is comfort food at its finest. It's simple to make and is great as a side dish or main dish. I paired it with my Roasted Beef Tenderloin but it also goes well with Ham or any type of meat.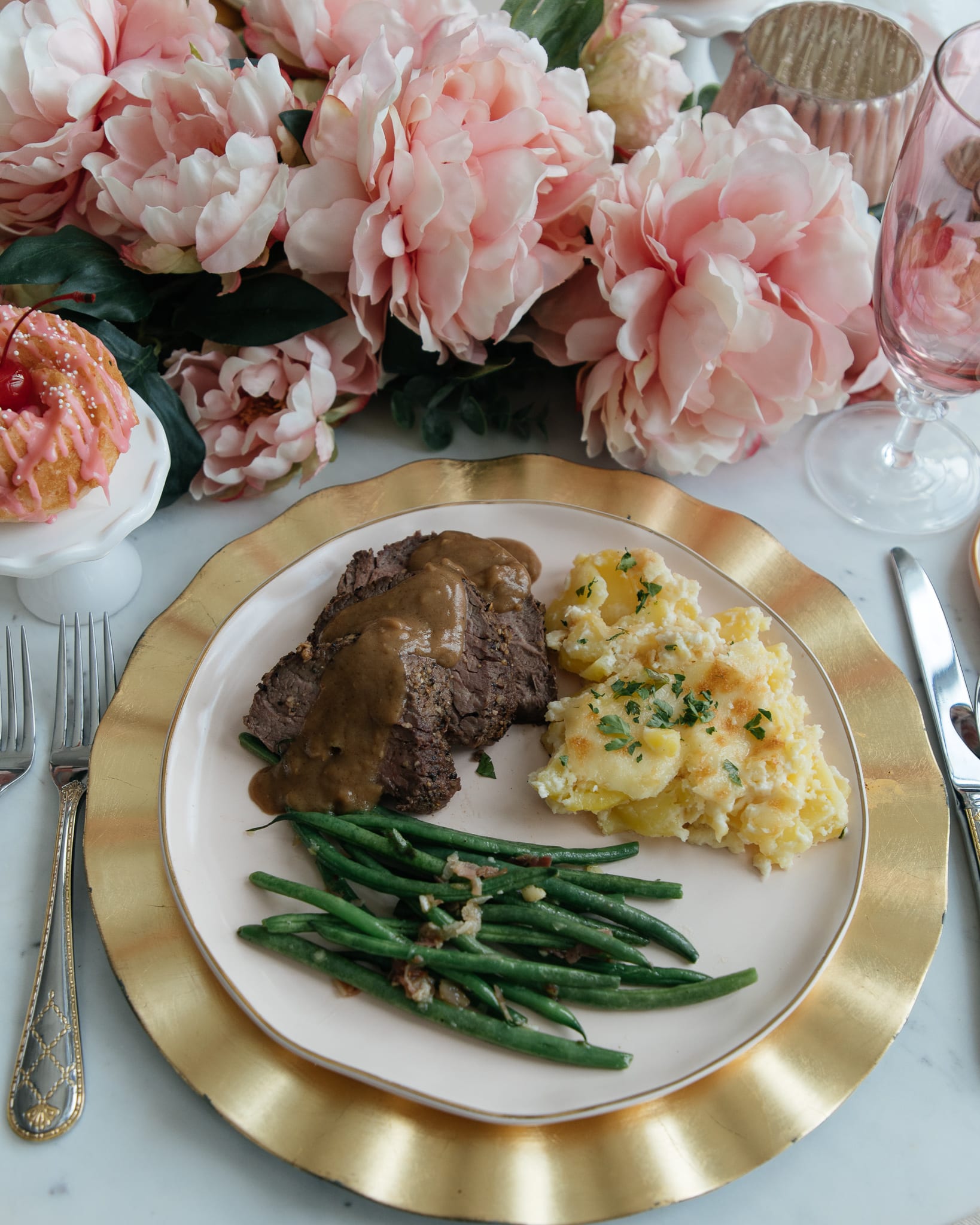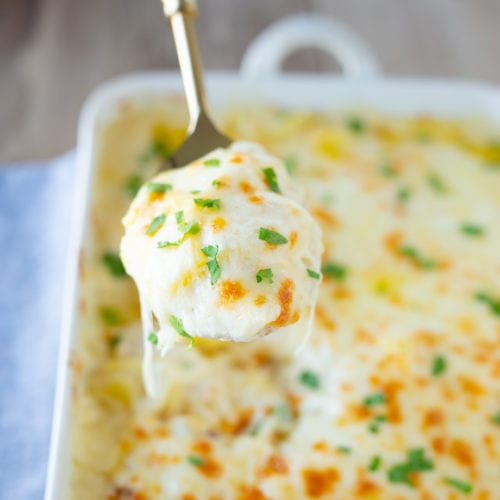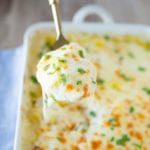 Scalloped Potatoes with Fontina Cheese
This homemade Scalloped Potatoes with Fontina Cheese recipe is great as a side dish or can be a main dish if you're vegetarian. This is an easy recipe to make and is also great the next day as a leftovers.
Total Time
1
hour
25
minutes
Ingredients
8

medium

yukon gold potatoes peeled and sliced

(Any type of potatoes works)

3

cups

grated fontina cheese

1

quart

half and half

1

cup

milk

3/4

cup

flour

1

cup

butter

(2 cubes)

2-3

tsp

salt

(to taste)

2

tsp

pepper

(to taste)

2

tsp

onion salt

1

tsp

Johnny's seasoning or any seasoning salt
Instructions
Peel and wash potatoes. Slice potato in half vertically and slice into approximately 1/4" slices. Set aside in a bowl with cold water covering them. This prevents the starch from turning them brown while you make the sauce.

Grate the fontina cheese and set aside.

In a medium sized sauce pan, melt butter on medium heat. When butter is melted, add 3/4 cup flour. This is called a roux and is the base of the white sauce. Stir until it starts to bubble and then add the half and half in slowly and then add the milk. Keep stirring and increase heat to medium high. Add the seasonings. Keep stirring with a whisk to make sure it doesn't burn on the bottom of the pan. Take a little taste and make sure it's salty enough. The potatoes will absorb some of the salt so you want to be sure that's it has enough salt. Once sauce has thickened remove from the heat and set aside.

Spray a 9x13 baking dish with cooking spray. Drain the water from the potatoes. Layer 1/3 of the potatoes on the bottom of the baking dish and cover with 1/3 of the fontina cheese then 1/3 the white sauce.

Repeat 2 more times ending with the fontina cheese on the top. Cover with tin foil and bake at 400 degrees for about one hour.

Take the foil off the last 15 minutes.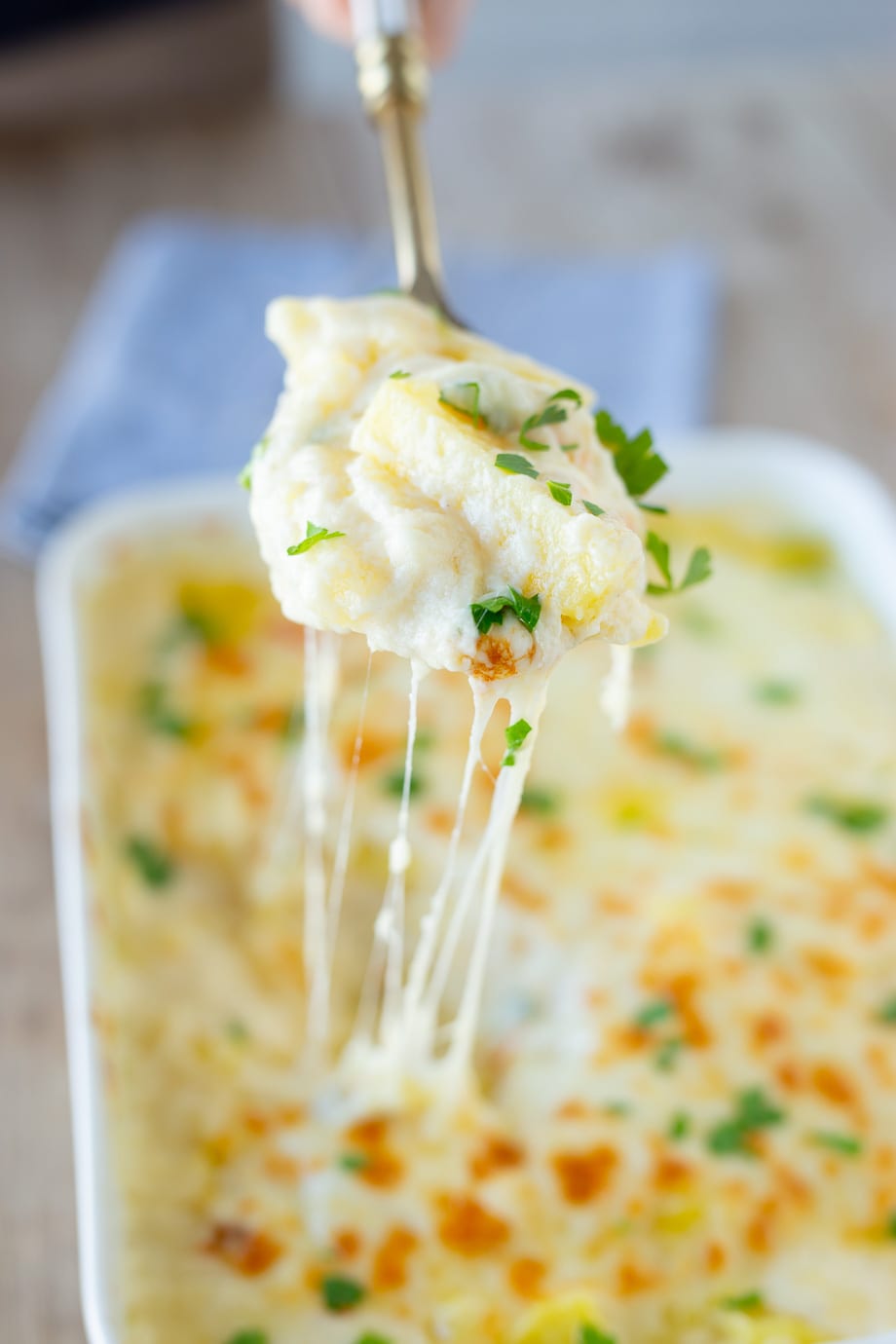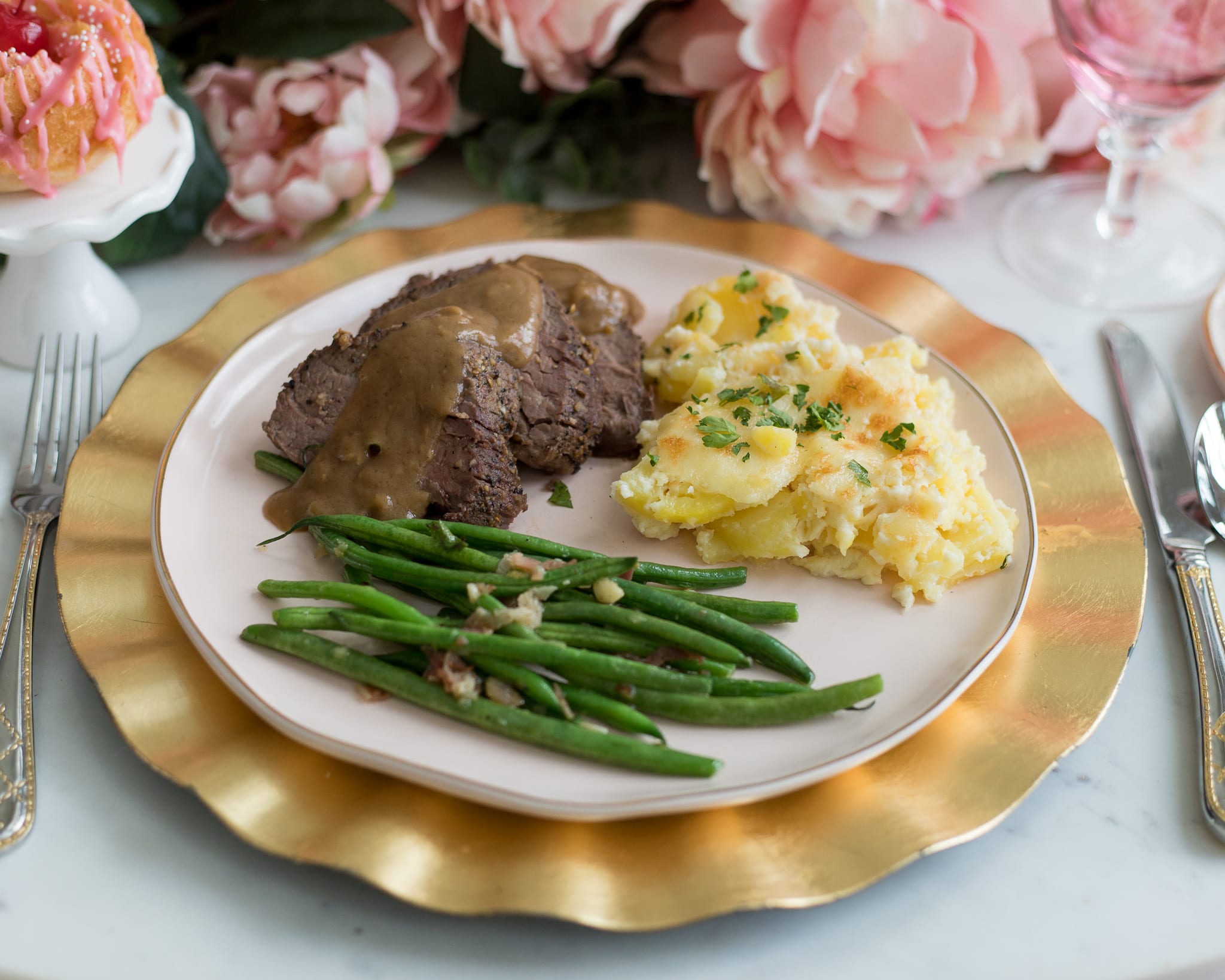 Enjoy!
Holly

***This post contains affiliate links***