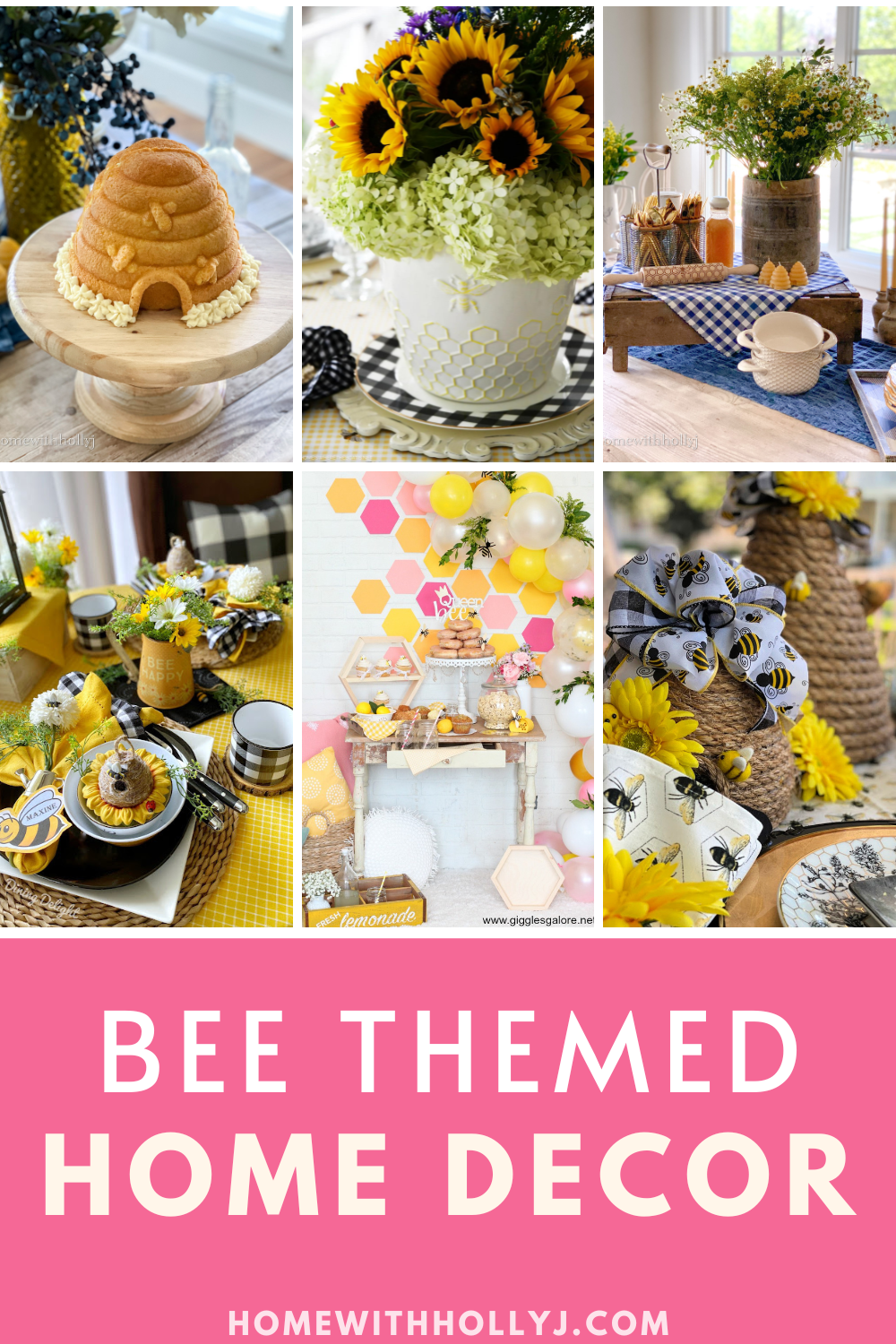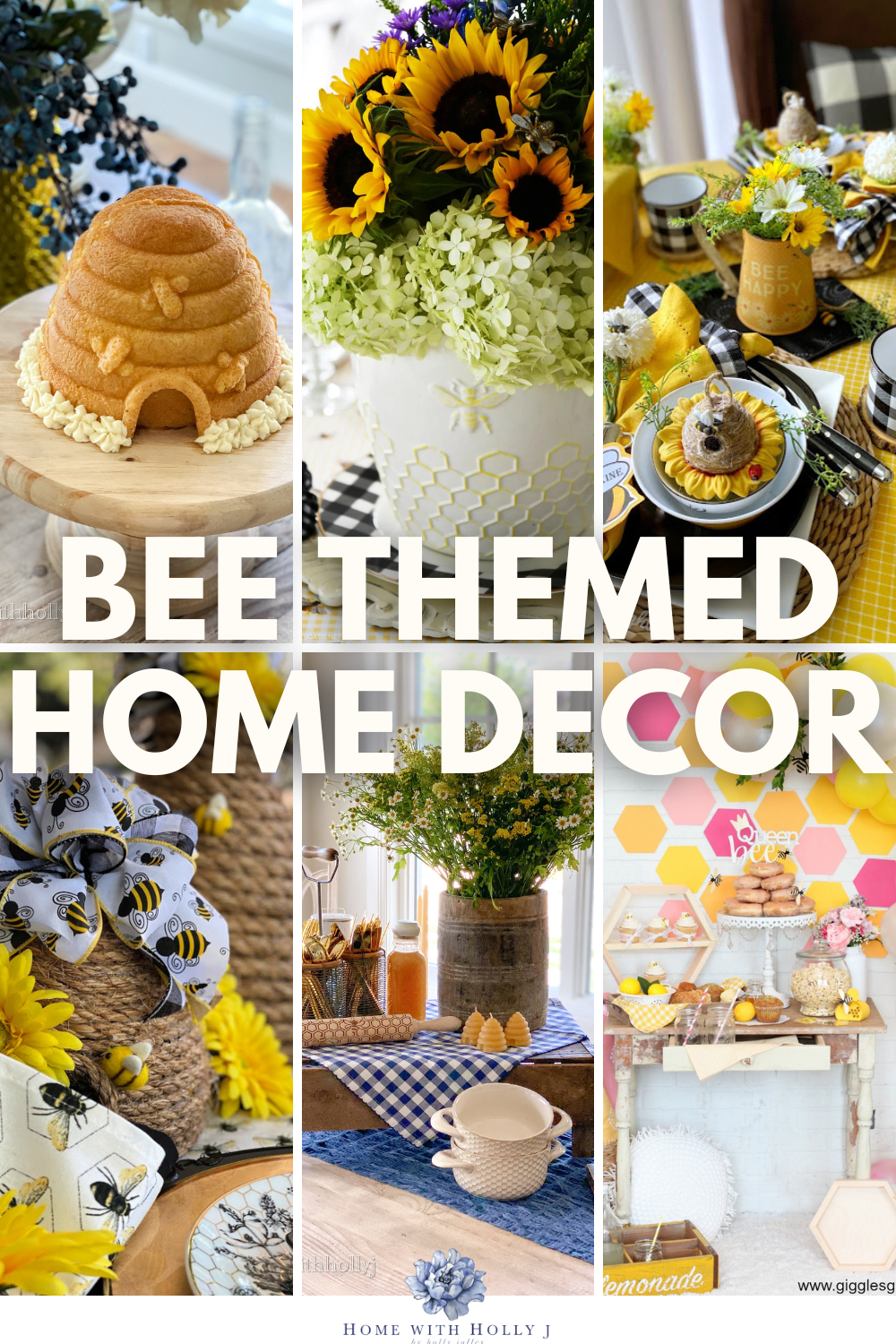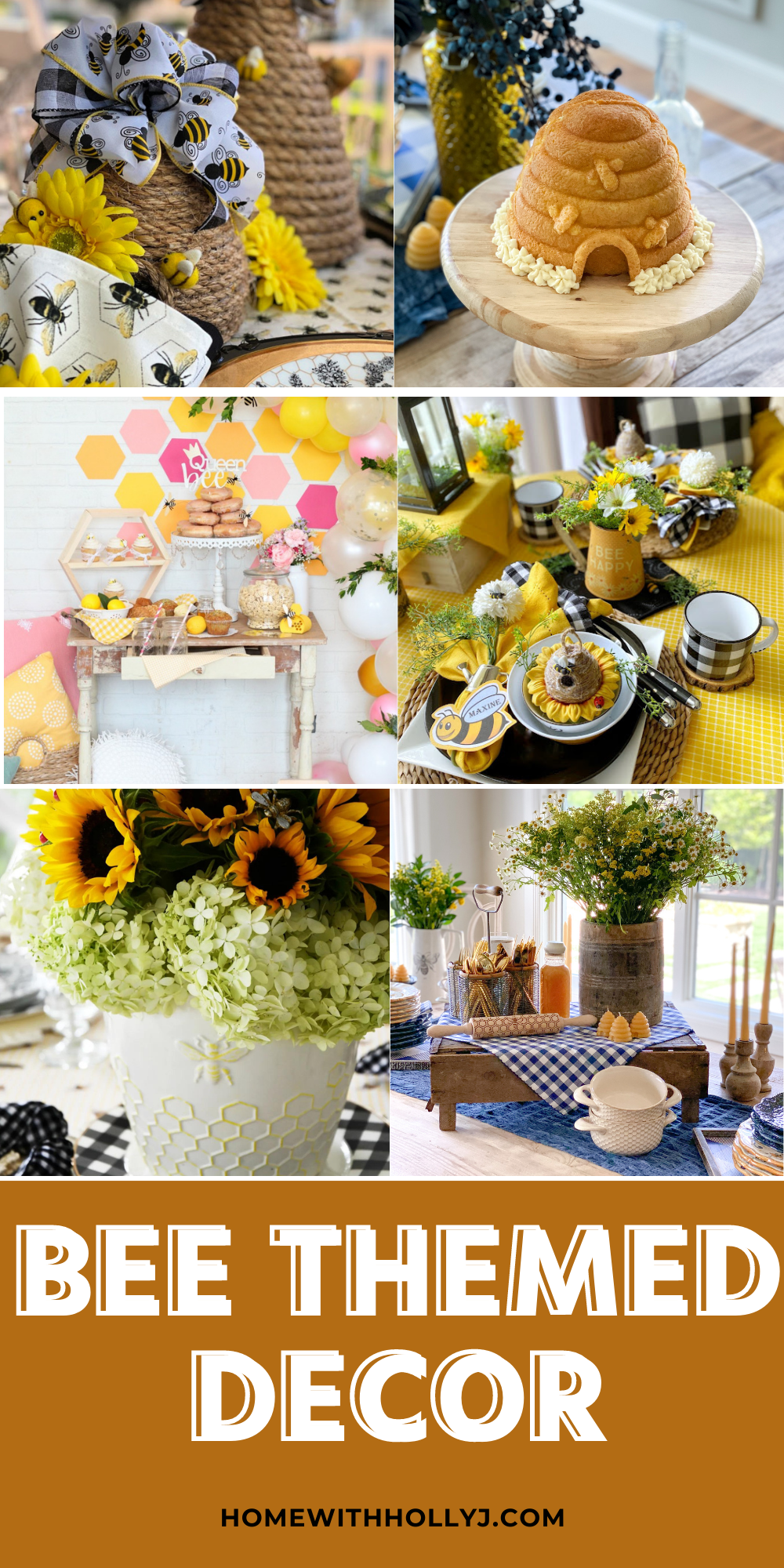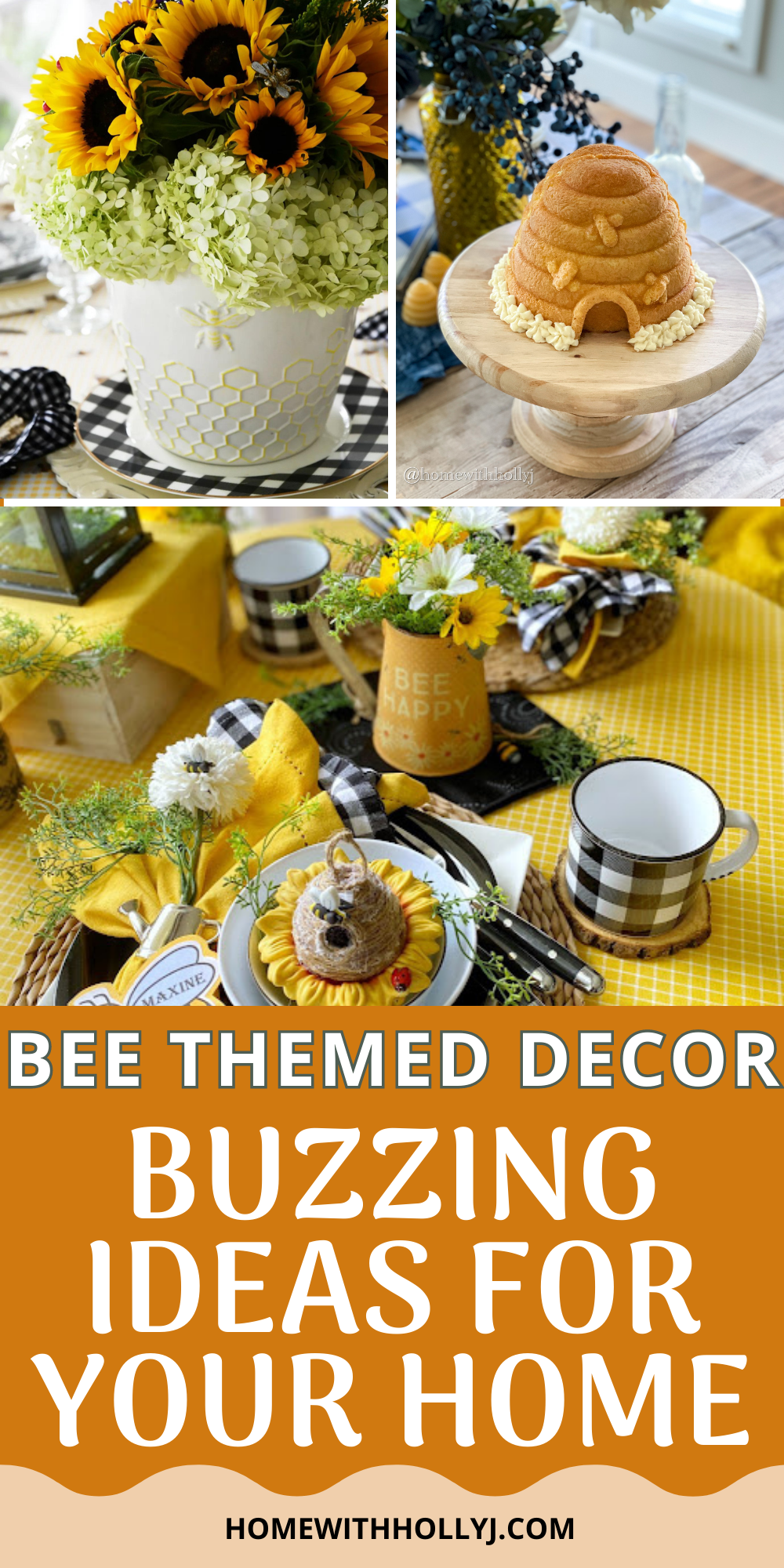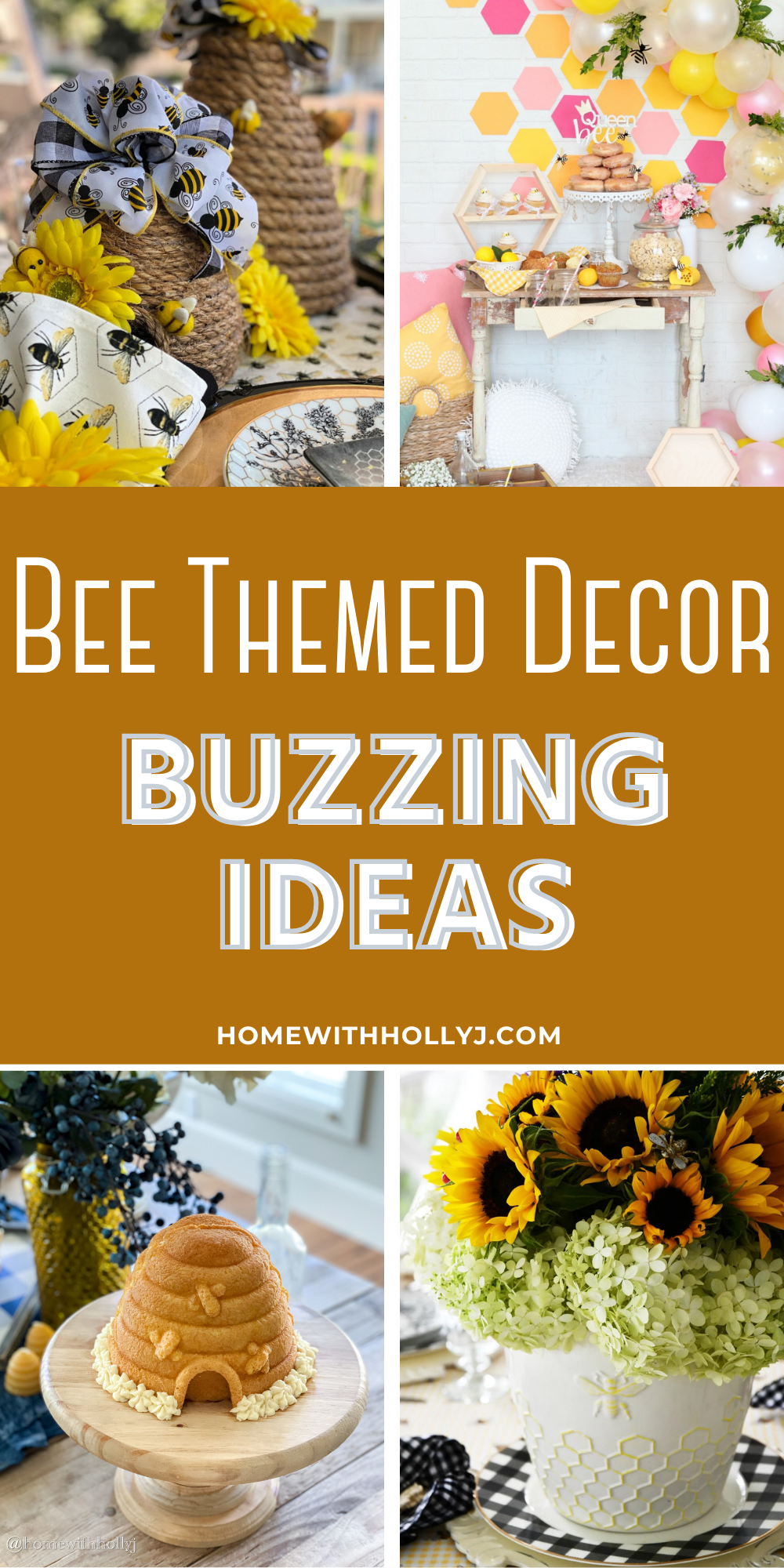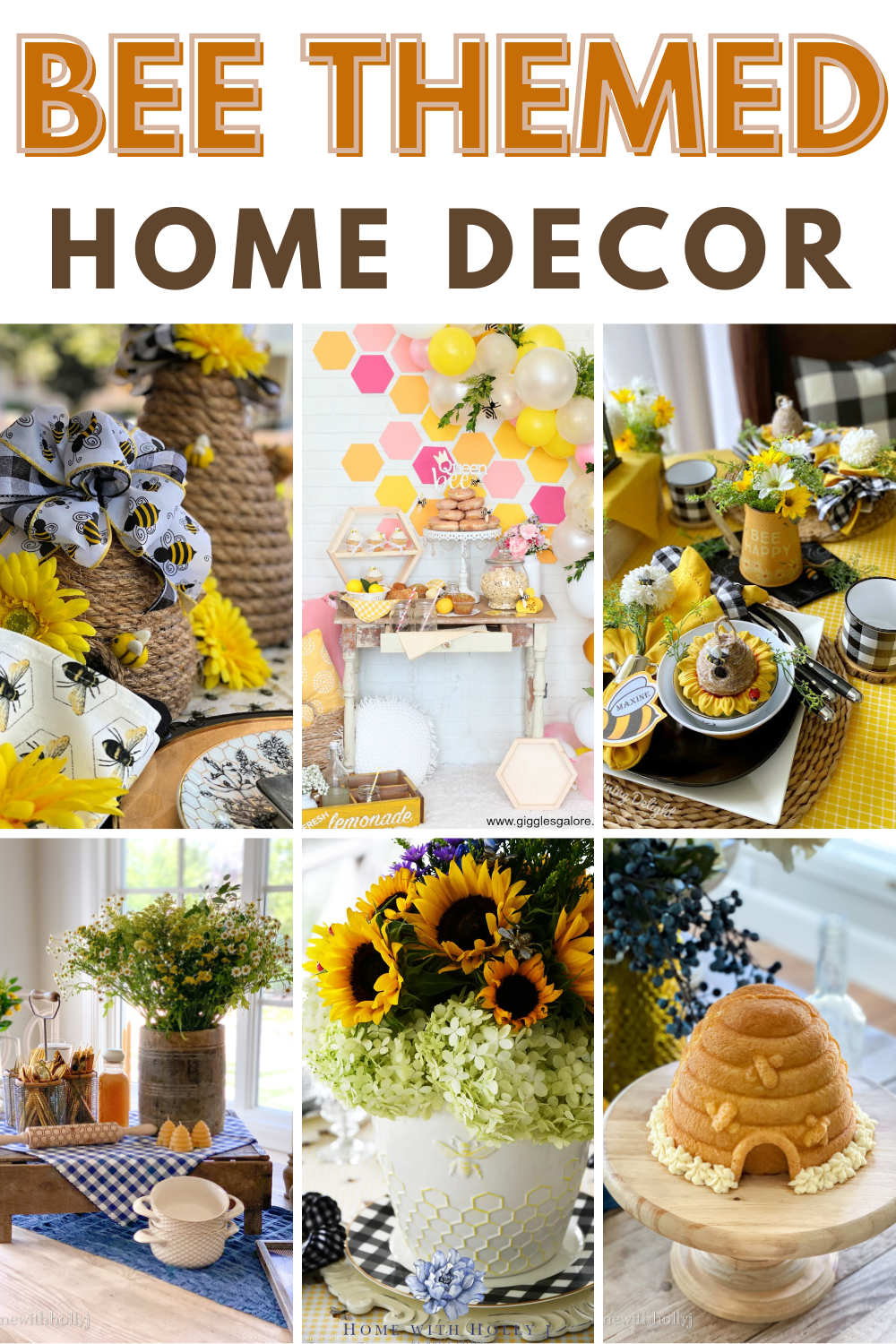 Bee-Themed Decor brings the beauty of bees indoors! I'm sharing some fun ideas and inspiration on how to decorate using this fun decor theme.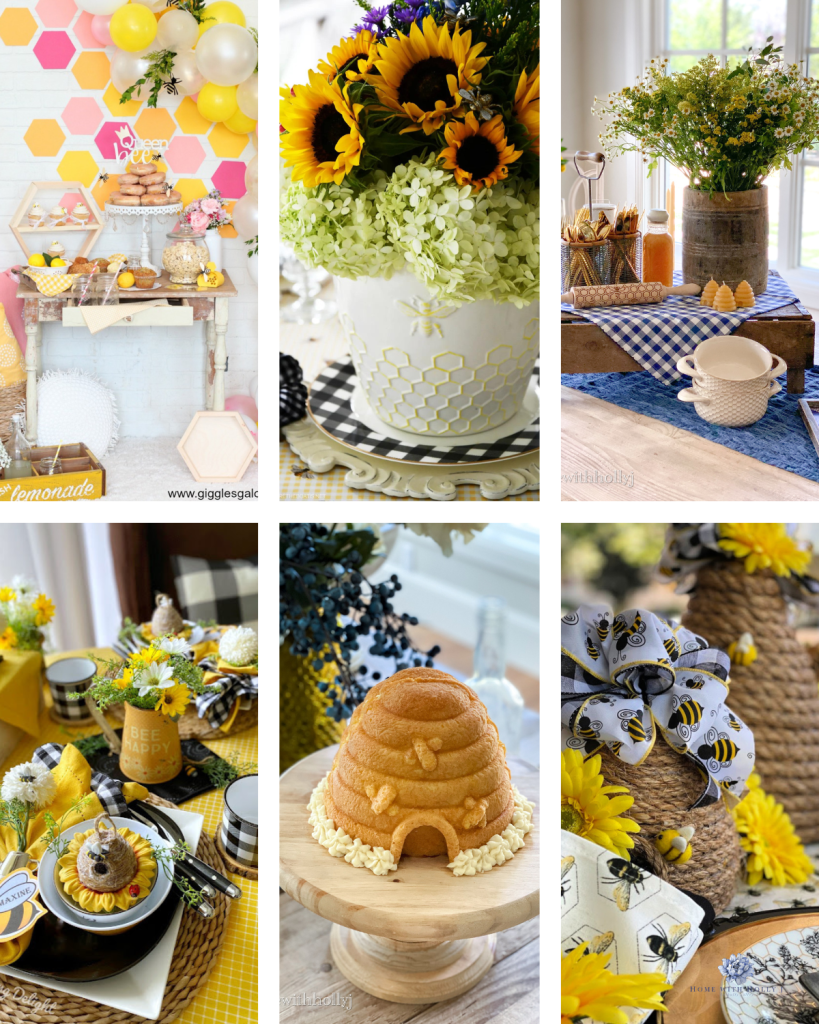 Nature has a way of inspiring us in countless ways, and one of the most fascinating creatures that captivate our attention is the humble bee. Known for their diligent work ethic and vital role in pollination, bees have become a symbol of harmony and interconnectedness. Beyond their ecological importance, bee-themed decor has gained popularity the past few years.
Pioneer Day in Utah
I live in Utah part time and one of my favorite things about living here is that Utahan's celebrate their own special holiday called Pioneer Day. Utah is known as the Beehive State because beehives are synonymous with industry and perseverance, values which were praised by Utah's founders. Bees are famously hard workers, toiling tirelessly for the well-being of their hive. (Why is Utah called the Beehive State?)
Utah was settled by the Mormon pioneers looking for a better life free of religious persecution so every July 24th, these early settlers are celebrated with this special holiday. My ancestors were some of the original settlers of Utah and thanks to the great genealogical resources of the LDS church and my mothers hard work, I have been able to learn all about my ancestors who left their homes in England, Wales, Denmark, and Sweden to start a new life in Utah. They all crossed the plains in covered wagon and settled through the state of Utah and eventually Idaho. I am always moved by reading their stories and learning about their difficult journey west.
Every year when I'm in Utah over Pioneer Day, I love to gather all our family who still live here to celebrate and I love using this beehive theme to decorate my table.
In today's post, I'm sharing some of my past bee themed decor and tablescapes along with a few other bloggers. I hope you enjoy todays post all about bees!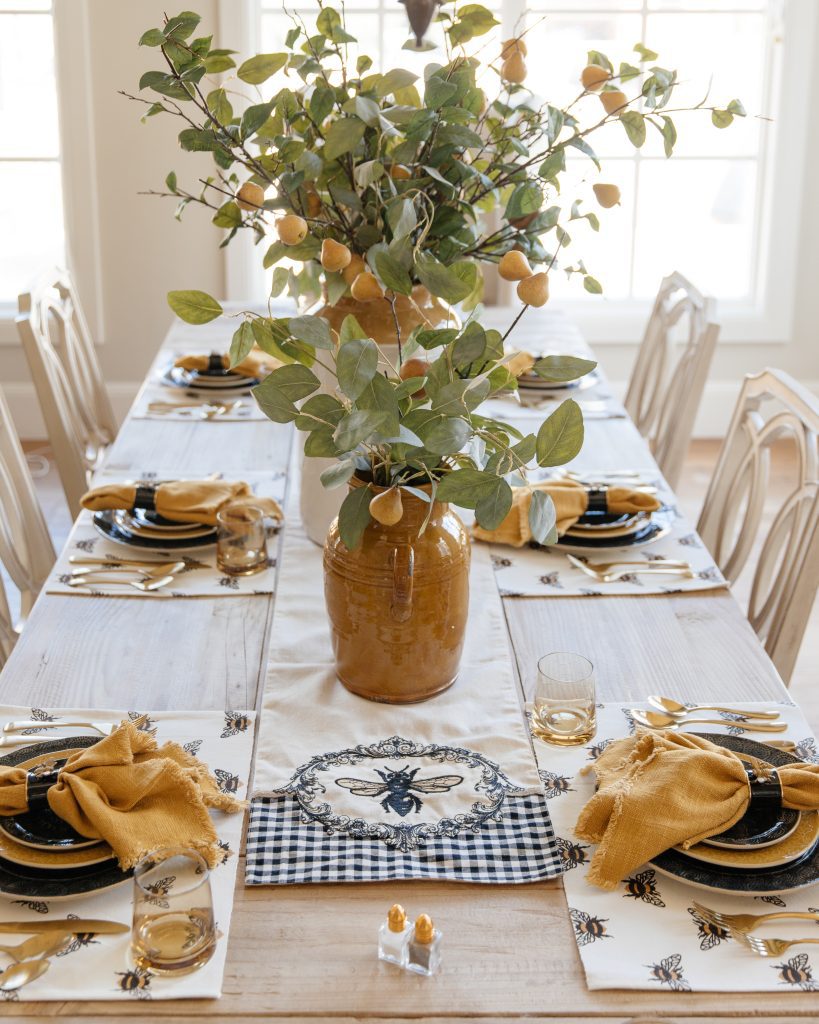 Disclaimer: This post does include affiliate links for your convenience. This is at NO additional cost to you but earns me a small commission. To read more, check out our disclosure policy.
My tip for you with bee themed decor? Embrace nature-inspired color schemes! Bee-themed decor naturally lends itself to a warm and inviting color palette. Incorporate shades of yellow, black, and white into your space to capture the essence of these industrious creatures or you can pick any color that you like. I've used all sorts of colors that go well with yellow including blue!
Check out this Instagram Reel I've shared in the past of my beehive themed tablescapes.
Black and Yellow Bee Themed Fall Tablescape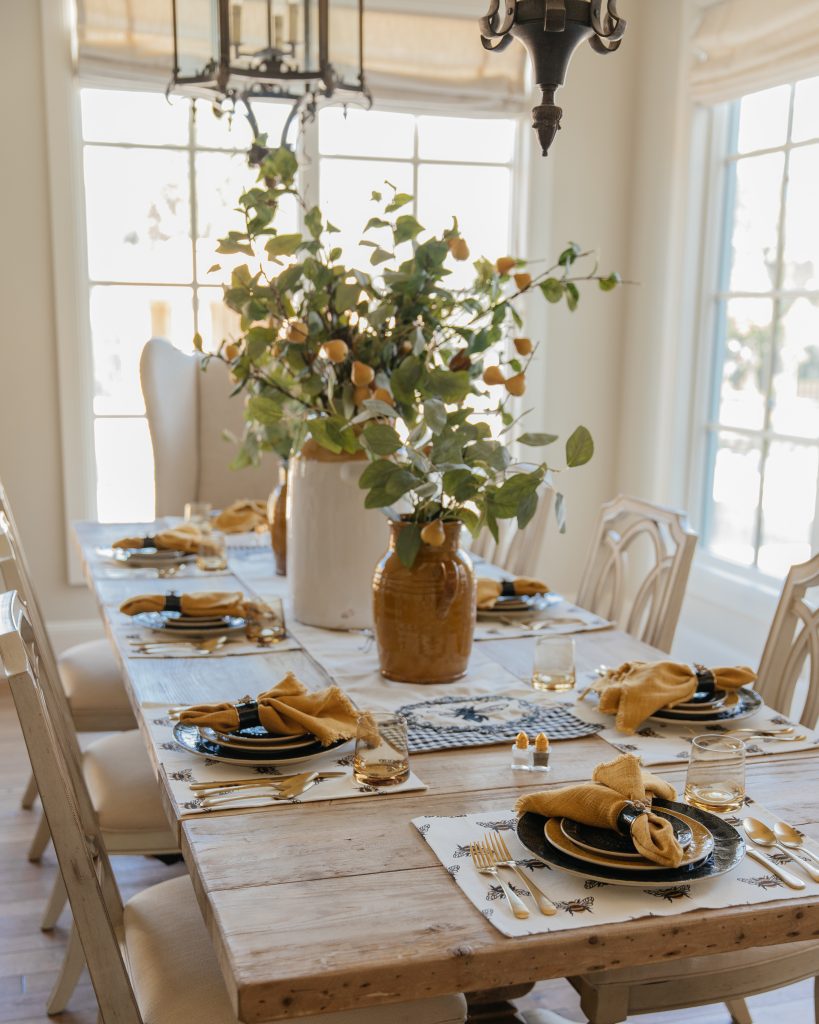 This post has some fun ways I've used Bee-Themed decor in my tablescapes. I created this for Pioneer Day last year, 2022. I love the black and gold color palette.
Bee Themed Tablescape for Two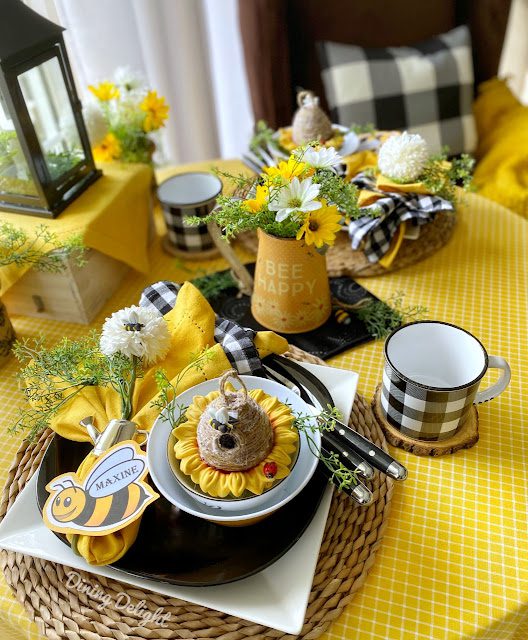 How cute is this bee themed table by my friend Lori from Dining-Delight?! I love how she incorporated the theme for two.
A Bee Themed Table on the Porch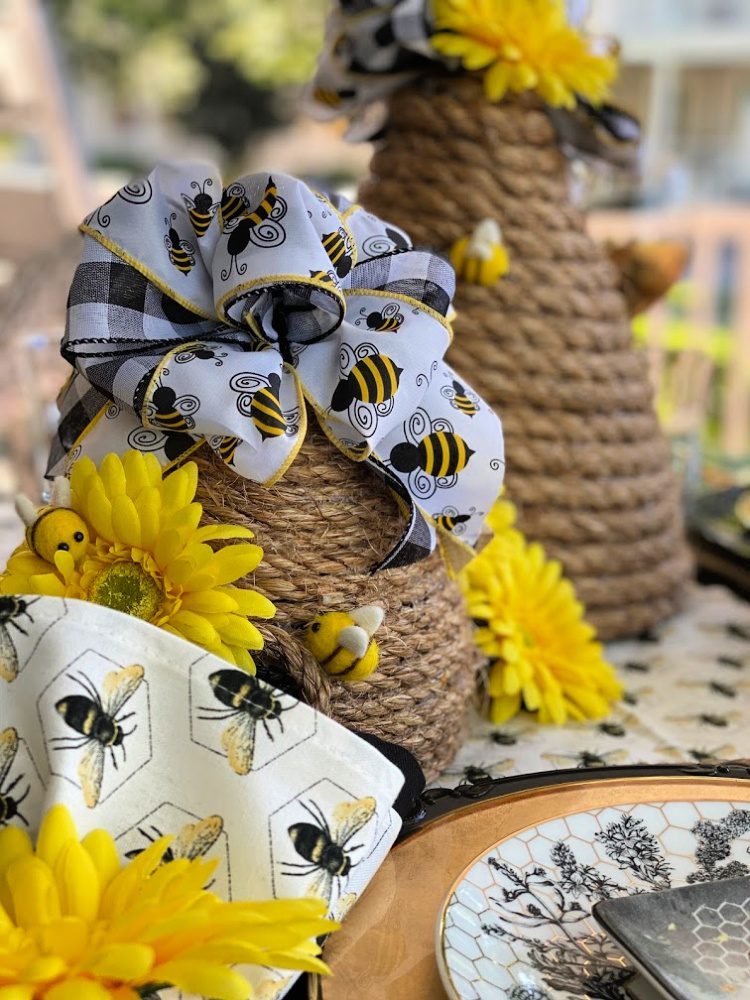 Another one of my favorite bee themed tables is this one from my friend Chloe's blog, CelebrateandDecorate. She put this one together on her porch and it has the cutest accent pieces.
HOW TO PLAN A BEE-UTIFUL BEE THEMED PARTY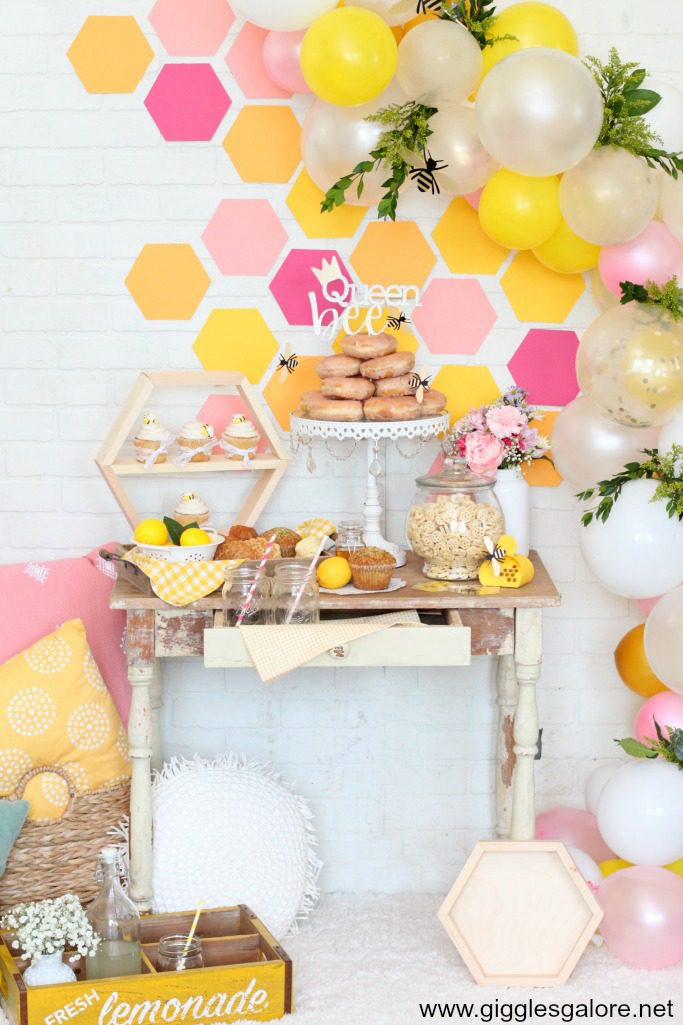 Mariah from Gigglesgalore is the Queen Bee of party planning and she does not disappoint with this bee themed party decor.
Bees, Sunflowers, and Hydrangeas Arrangement + Tablescape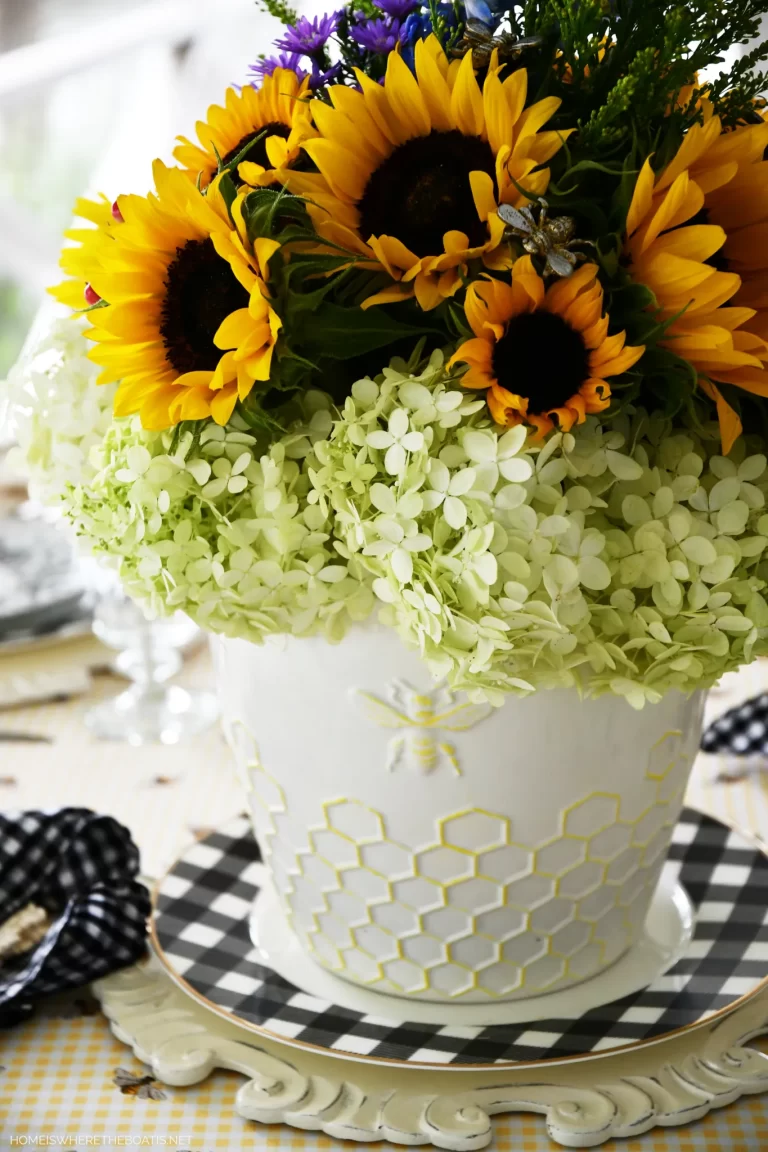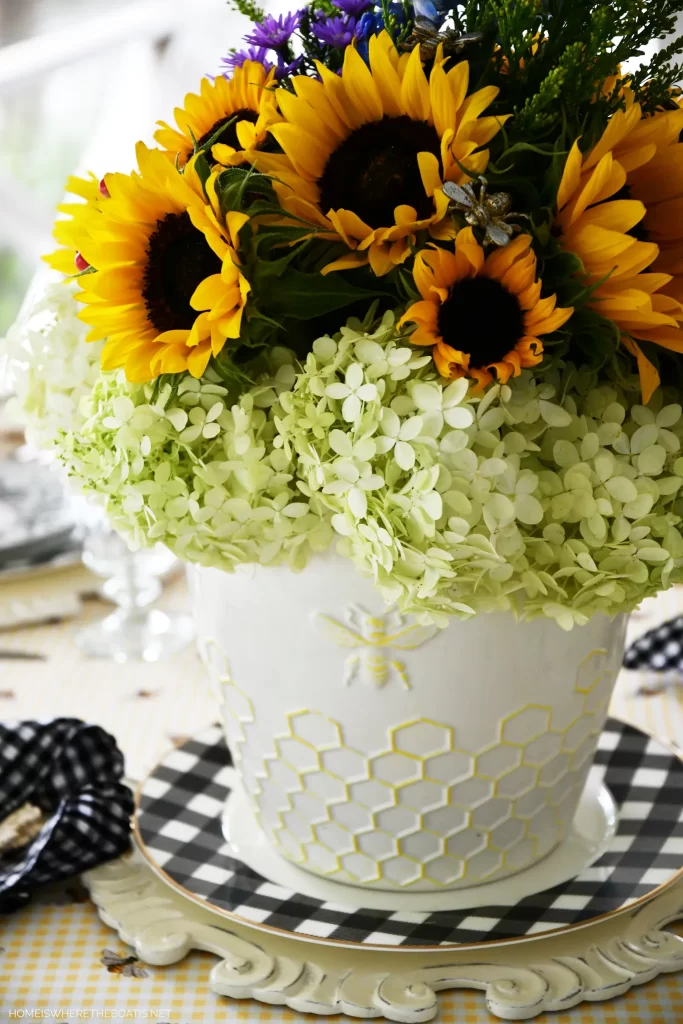 Mary from Home is Where the Boat Is has the best floral inspiration for your bee themed decor. Can't have a bee theme without gorgeous flowers, right?
Beehive Themed Party Tablescape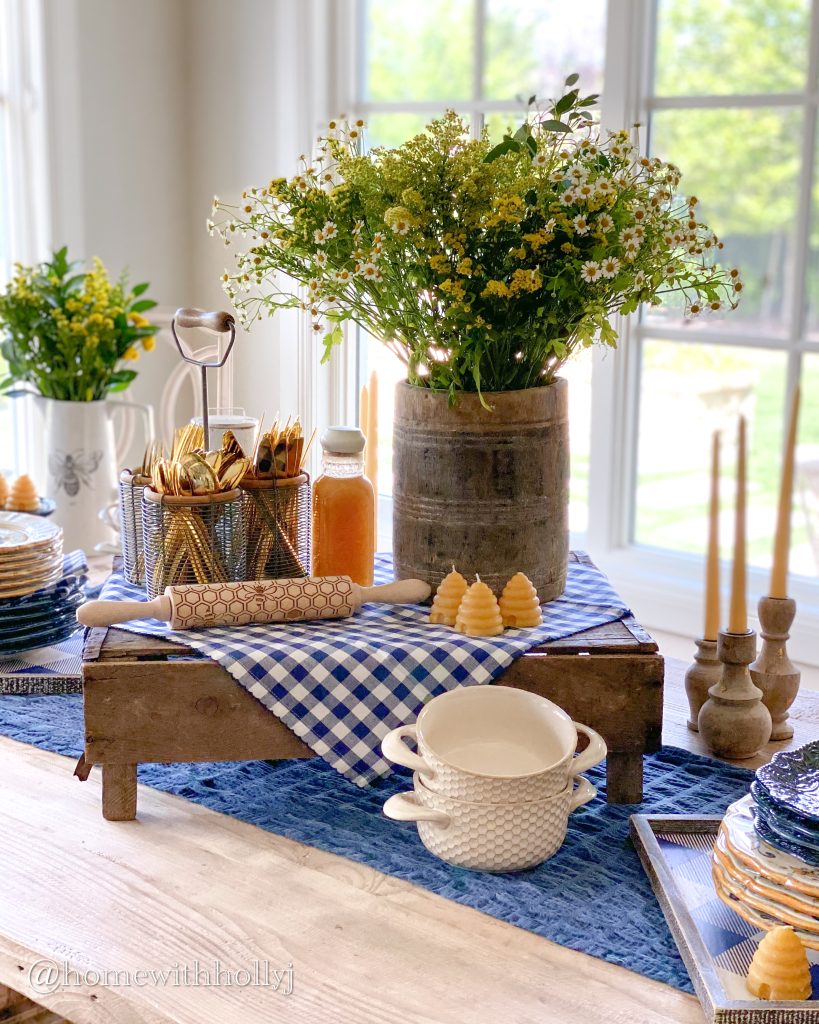 And last but not least, another one of my beehive tablescapes. This was another one of my pioneer day tablescapes that I absolutely loved. I didn't do place-settings for this tablescape, instead I created this buffet style table and served the food from here. I love all the different bee themed decorations including the beehive candles, honeycomb bowls, antique honey pot for the flower arrangement, and beehive shaped rolling pin and I added honey to the table and made a beehive cake.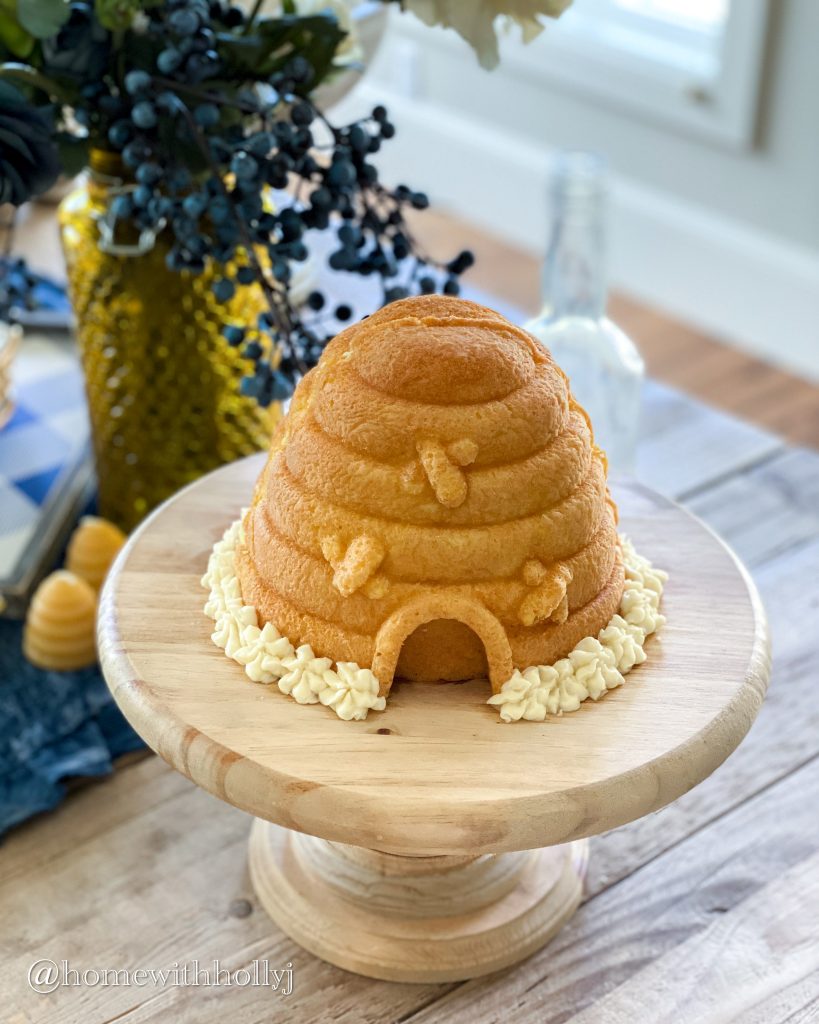 Bee-themed decor is a wonderful way to bring the beauty of nature into your home. By incorporating elements inspired by bees, such as color schemes, furniture, artwork, textiles, accessories and food, you can create a space that exudes warmth, charm, and a touch of whimsy.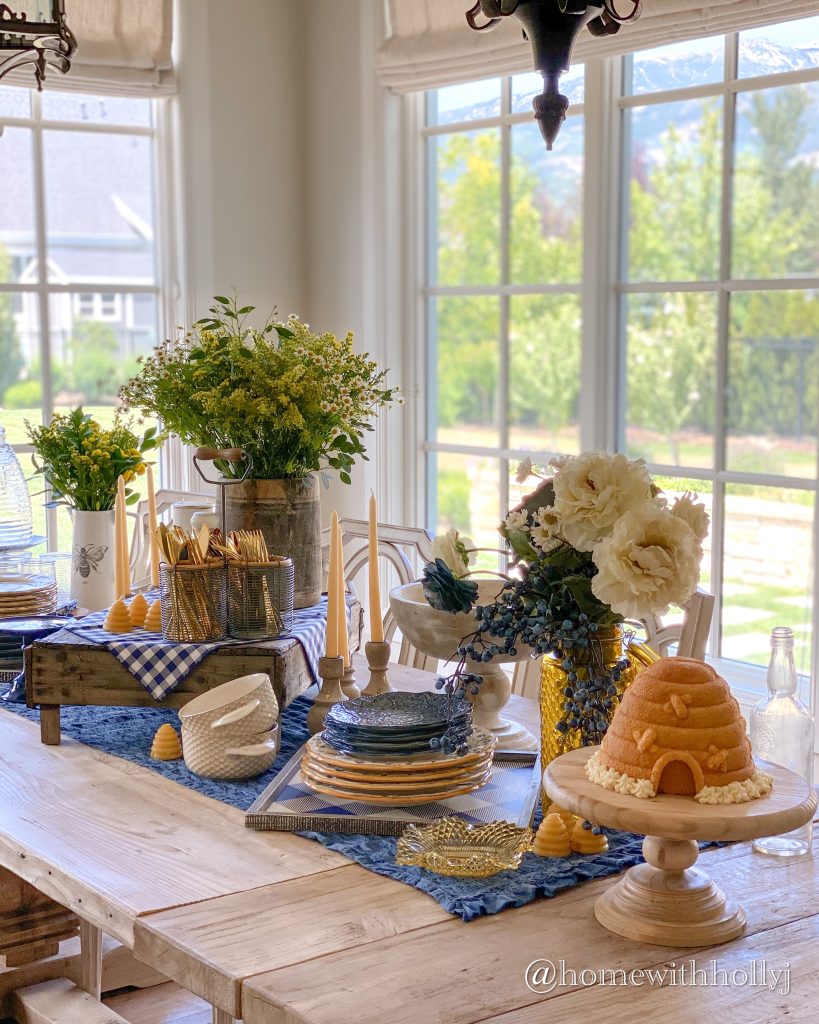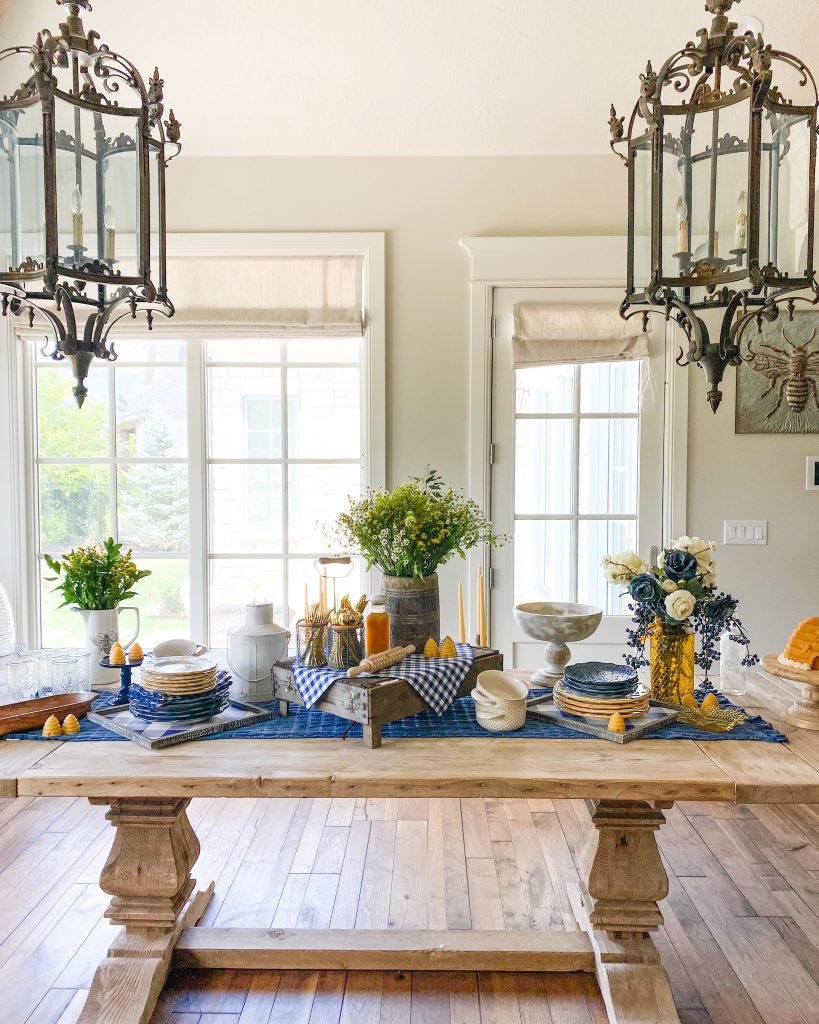 Whether you're drawn to their ecological importance or simply enchanted by their delicate beauty, bee-themed decor offers a unique and stylish way to celebrate nature's smallest yet most impactful creatures. So, buzz with creativity and let your home come alive with the magic of bee-inspired design!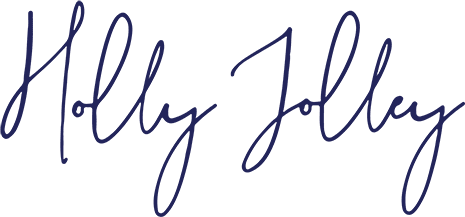 Pin this Post for Later