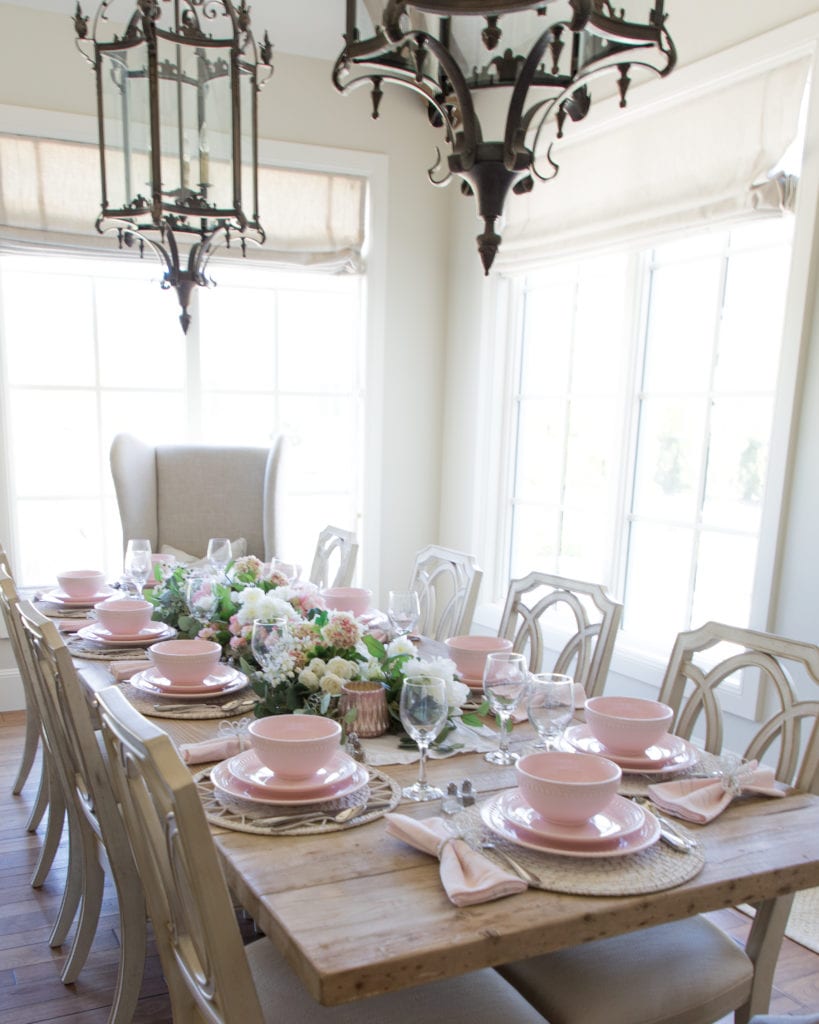 Pink and White Valentines Day Tablescape
If you are joining me from Vintage Society Co, welcome! I'm so happy you're here for this Valentines Day Blog Hop! Who doesn't love a pink and white Valentines Day Tablescape? I know I do! I set this table for a little potluck luncheon I hosted for some friends to celebrate Valentines Day. After we ate, we all took turns sharing what we loved about each other. It was so much fun and everyone went away feeling loved and admired by the end of the lunch! We all need that once in awhile and what a better time to share your heart than Valentines Day.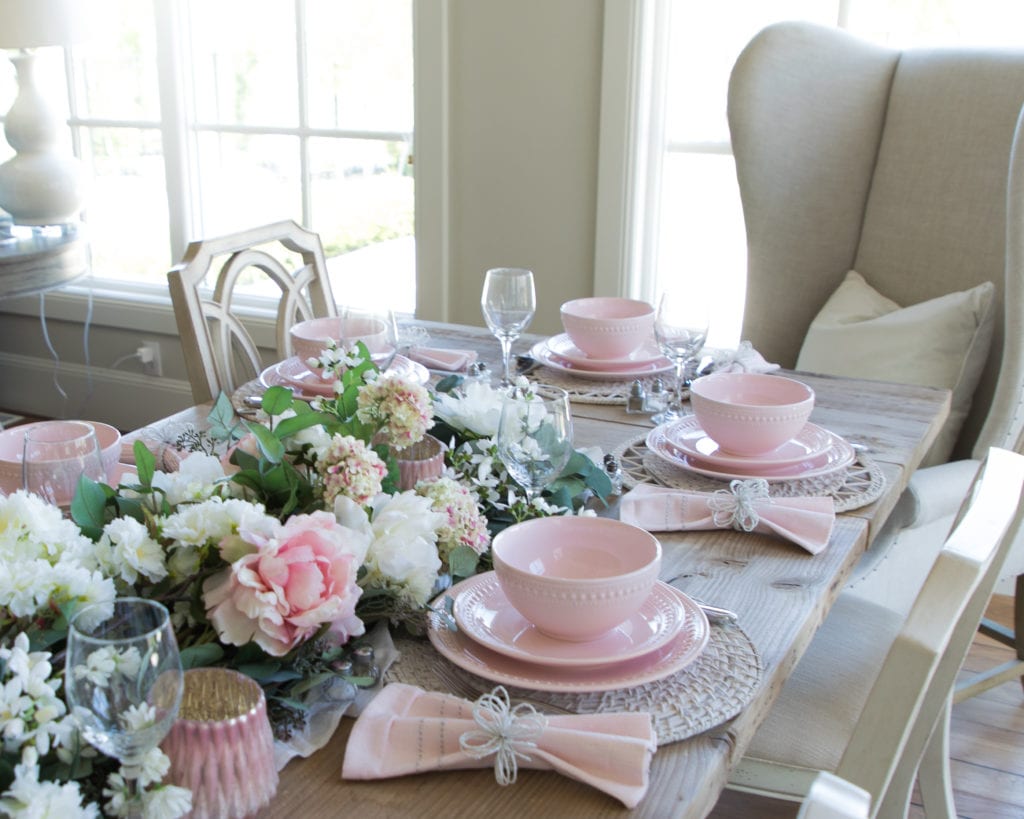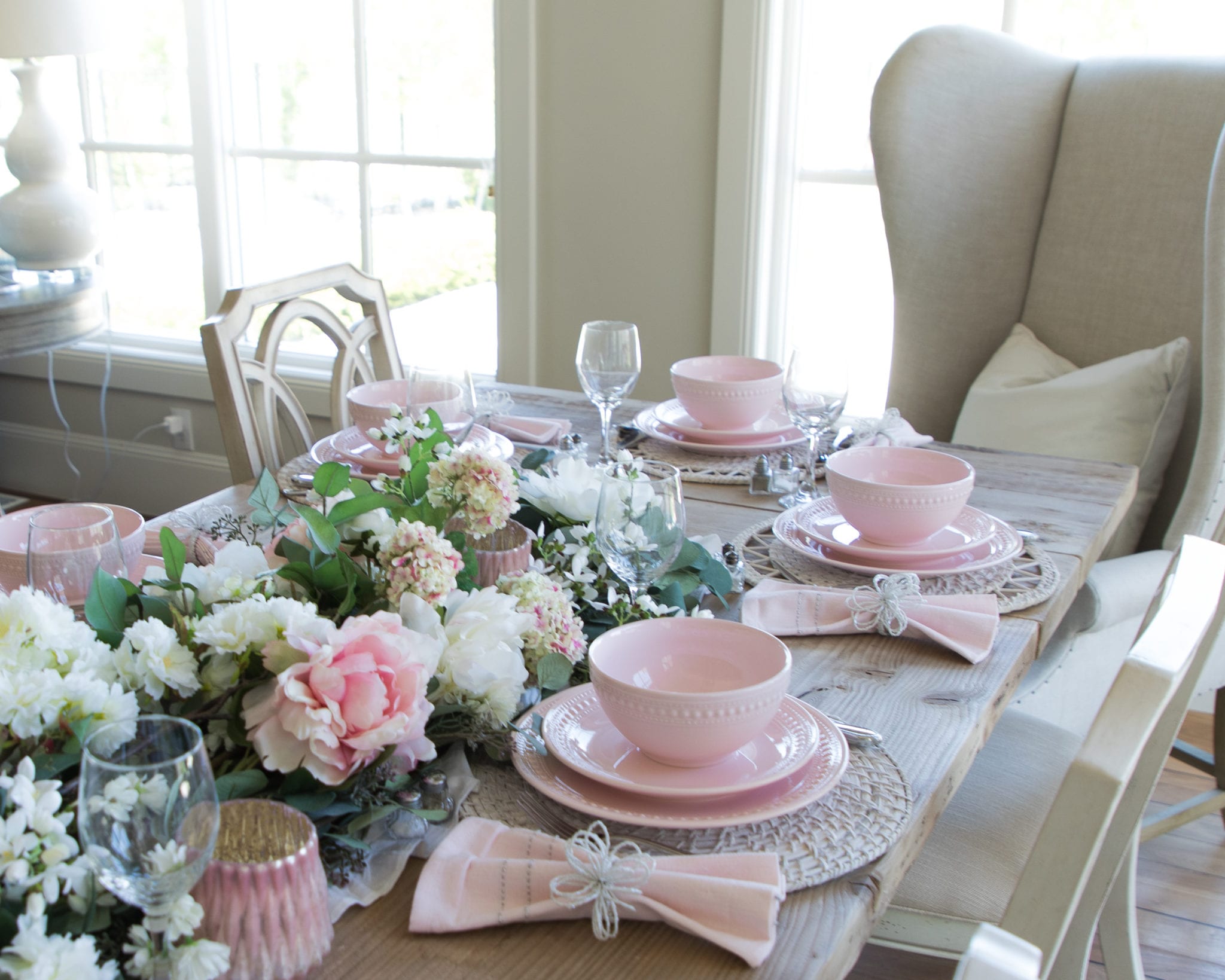 The Place-setting
I found the pink dishes at Homegoods and after going to four different stores, I had enough for ten place-settings. My table seats ten so I had to find at least that many! I also found five of each of these wicker platelets and decided it would still work if I used two different ones that looked very similar. If you can't find enough of one item in your place-setting, you can mix and match when the patterns are similar.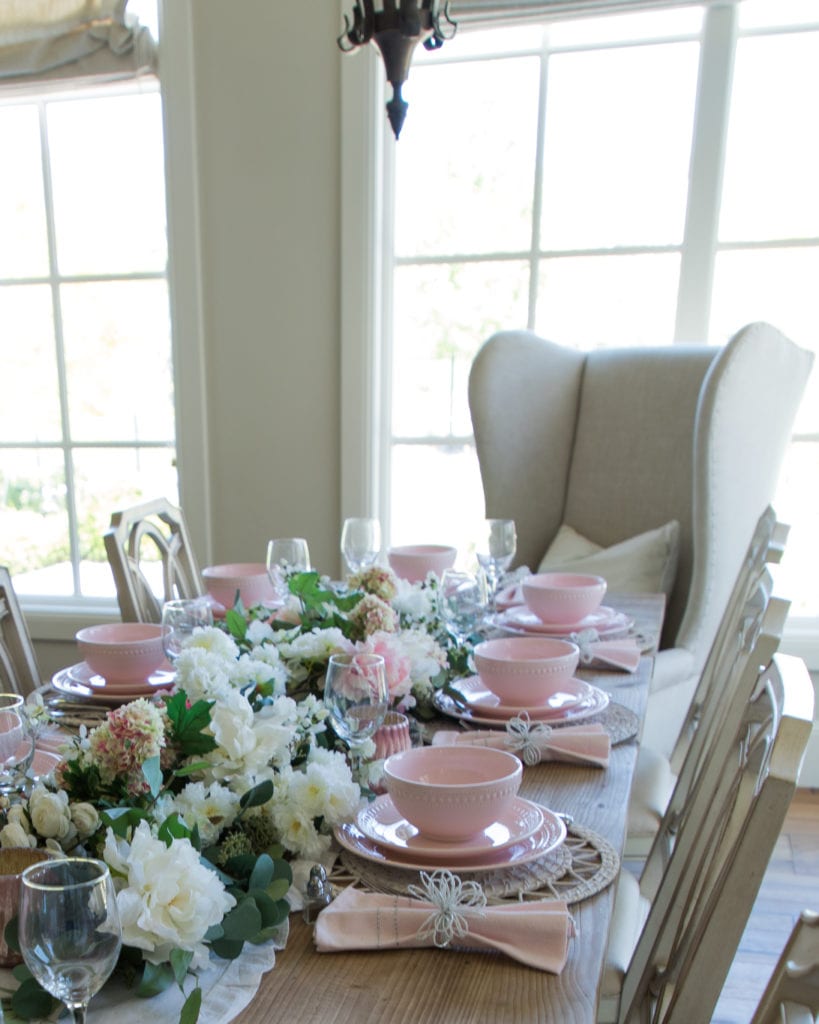 I also found the napkins and napkin rings at Homegoods. The pink napkins had some silver beading along the top so I used silver flatware. Since my placemats were white, I used white napkin rings to bring it all together.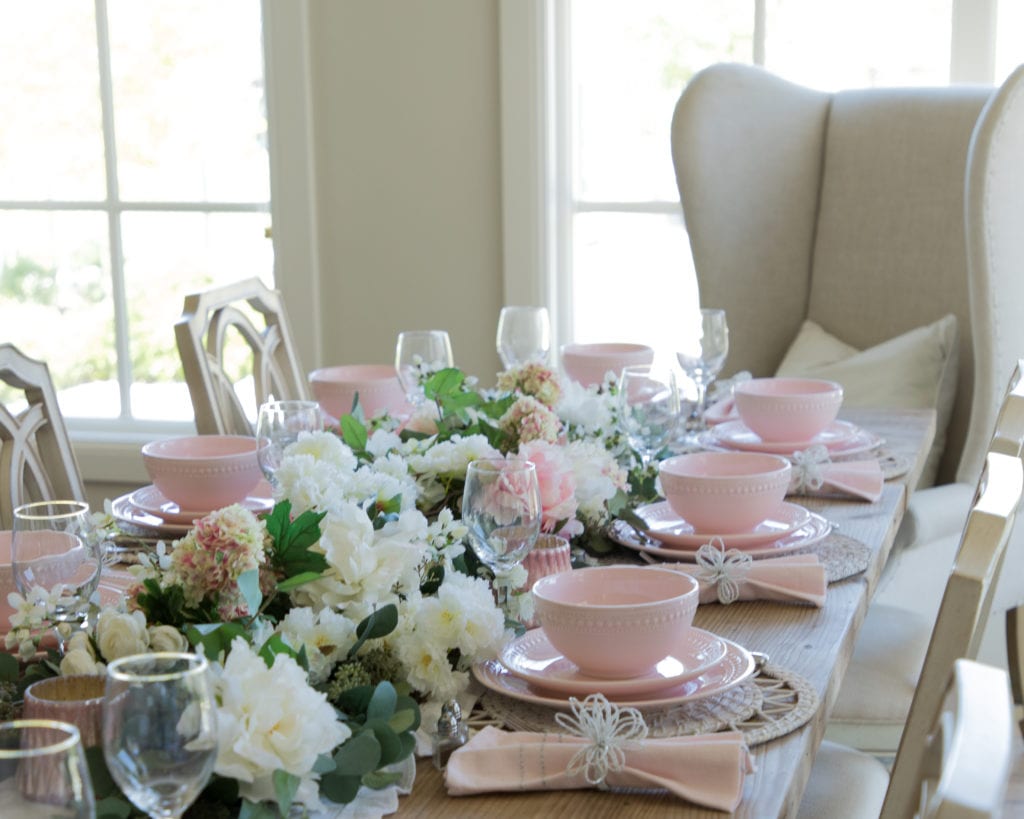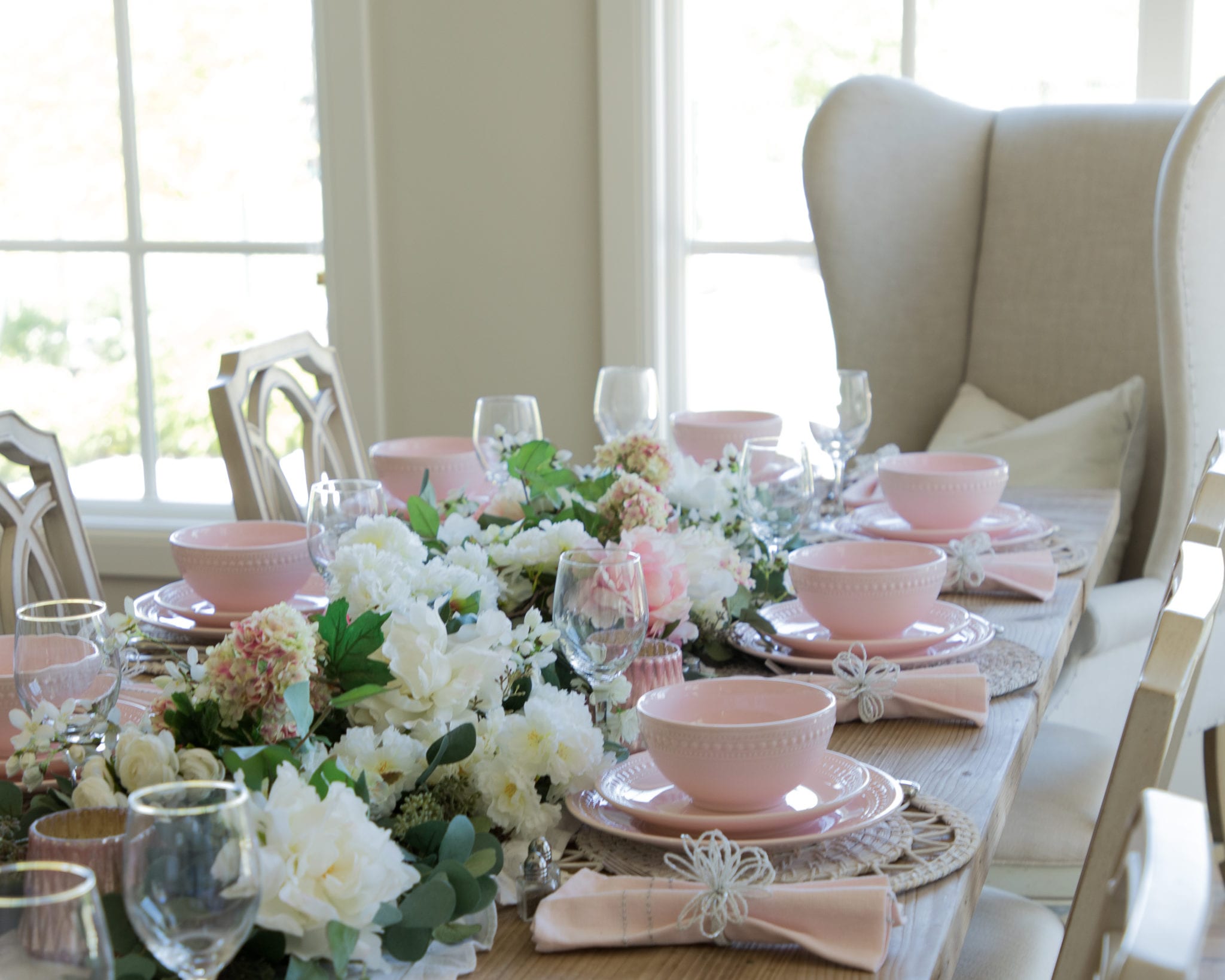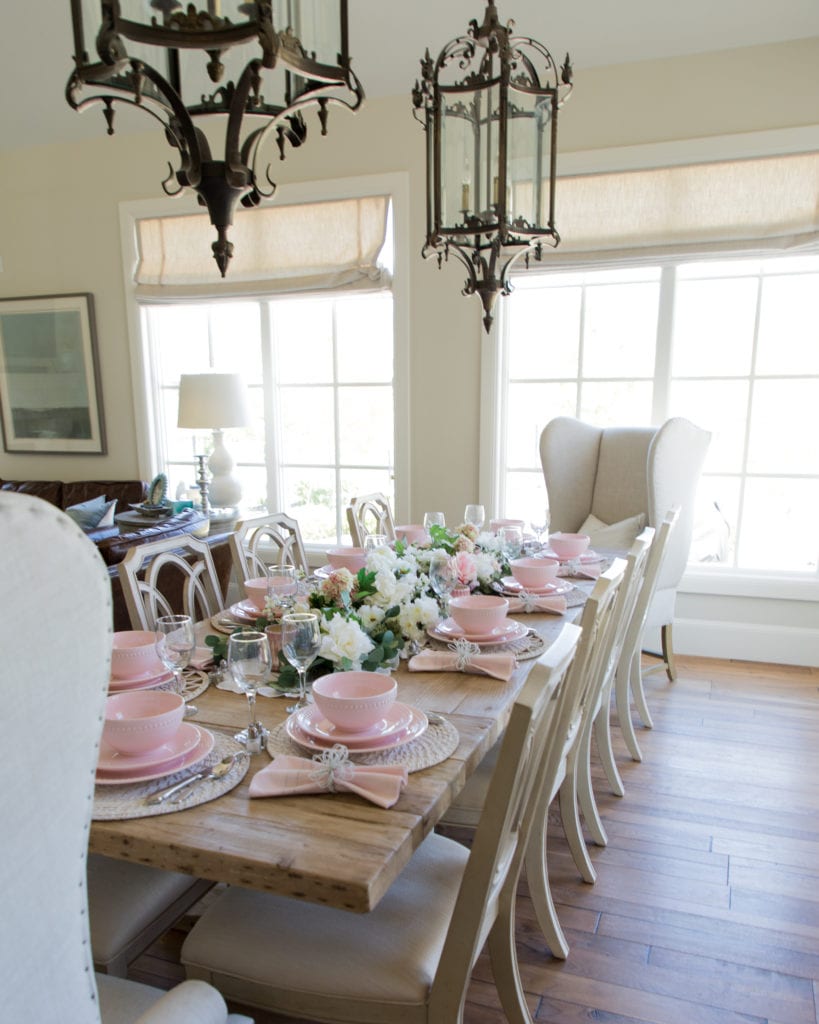 The Centerpiece Garland
For the centerpiece garland, I used faux greenery and flowers. First, I laid a white table runner in the center of the table. Next, I layered a garland of mixed greens after fluffing it. Then I layered in some eucalyptus stems and then pink and white flower stems. The green garland works as a base and then I slide the stems into the greenery base.
(I'll link everything at the bottom of the post)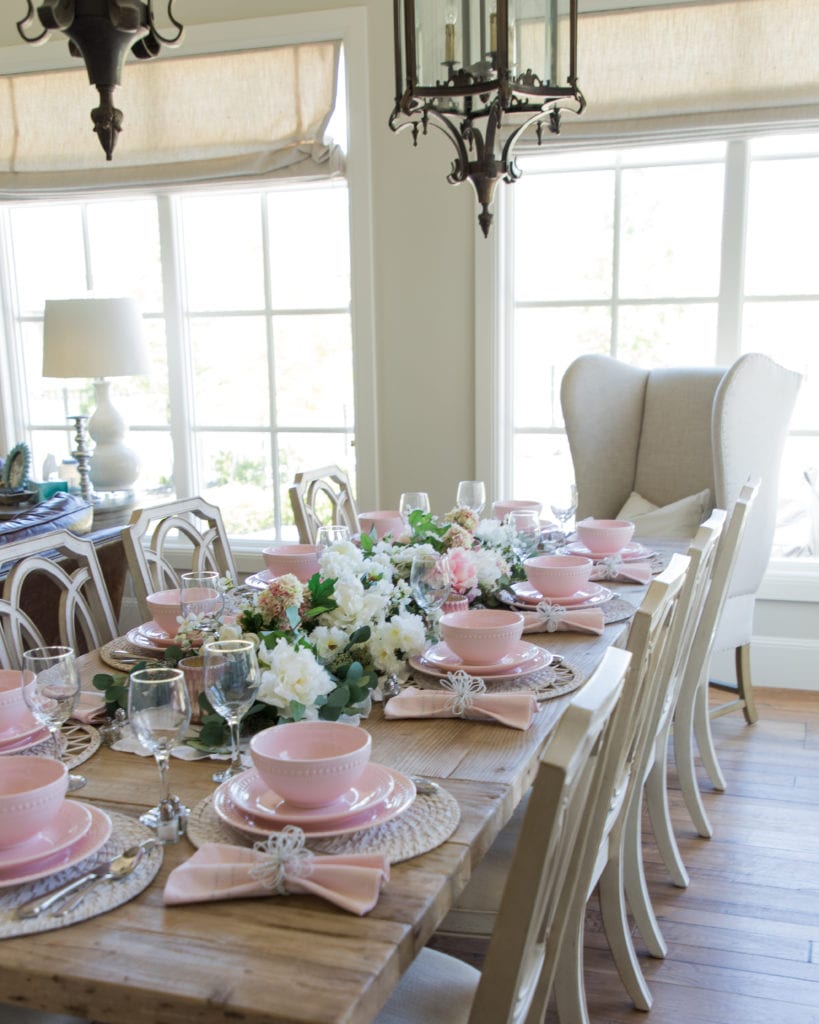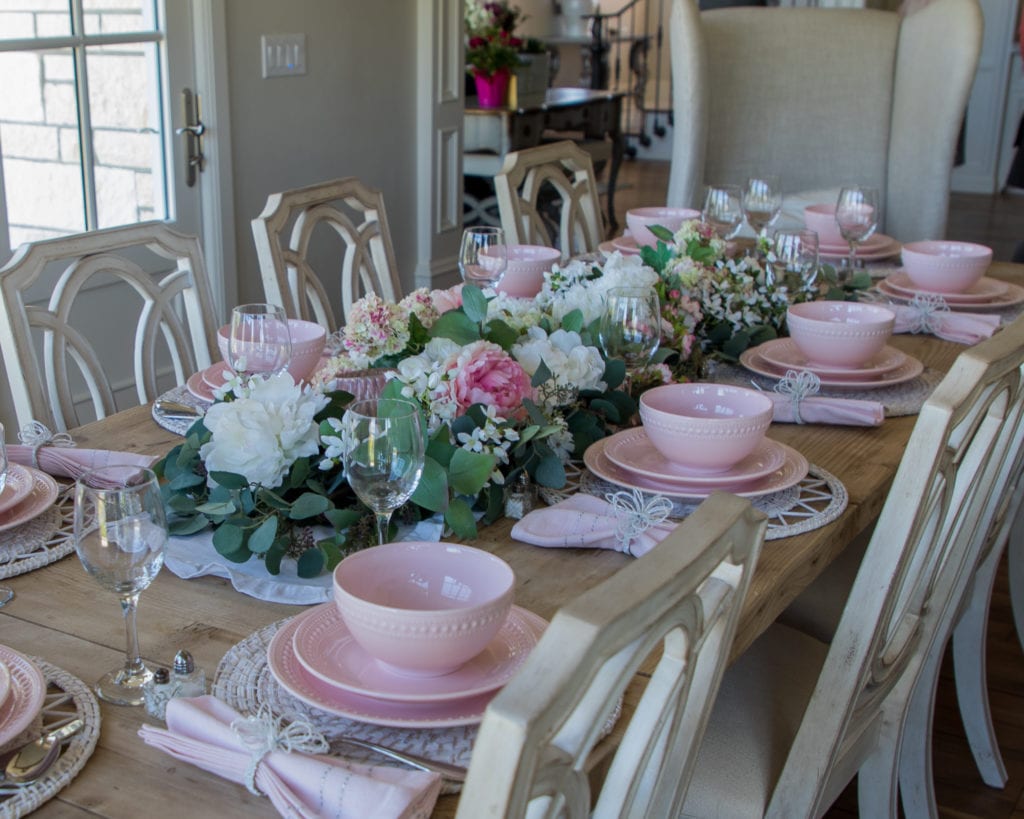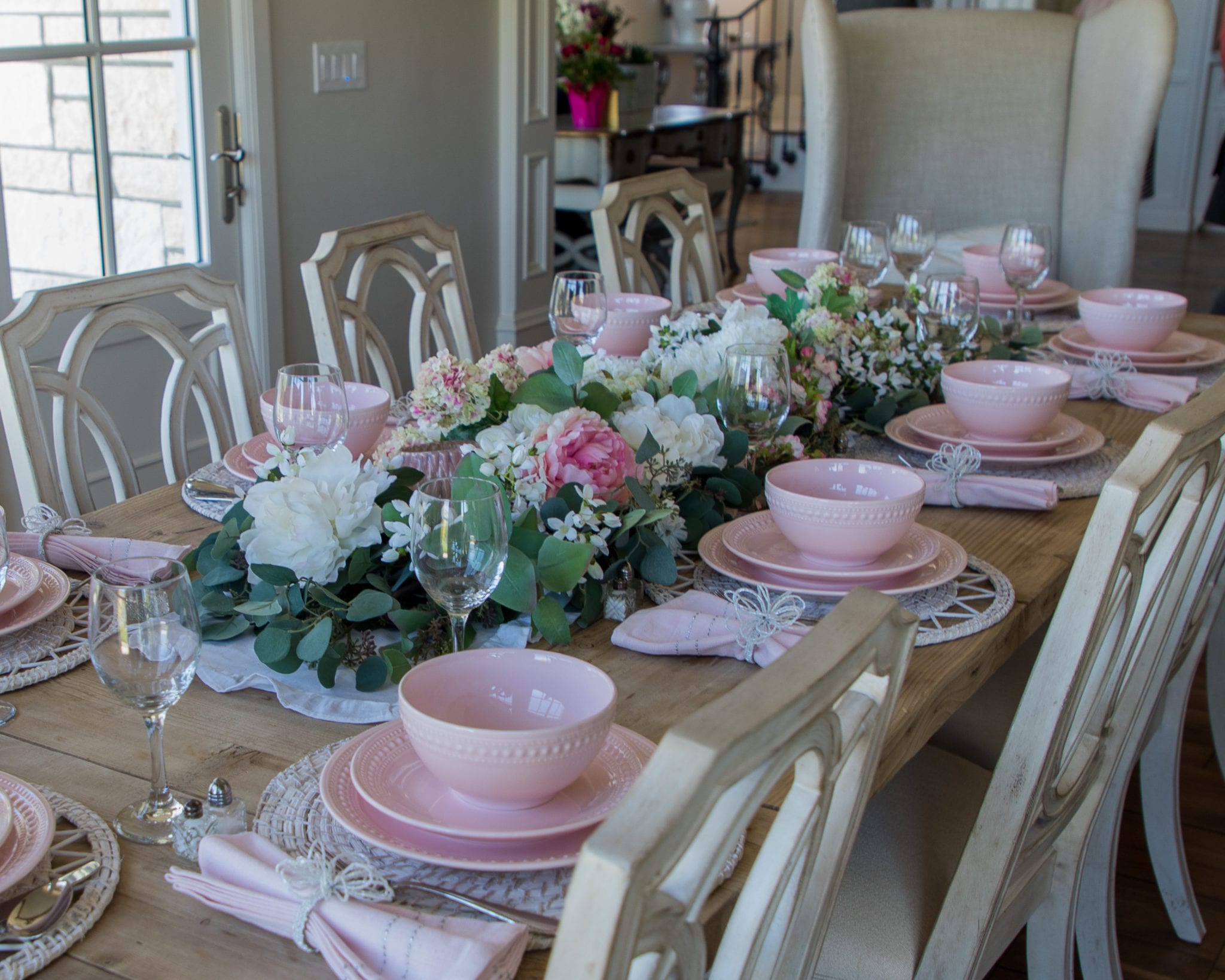 I used pink and white peonies, cherry blossoms, and roses for the flowers.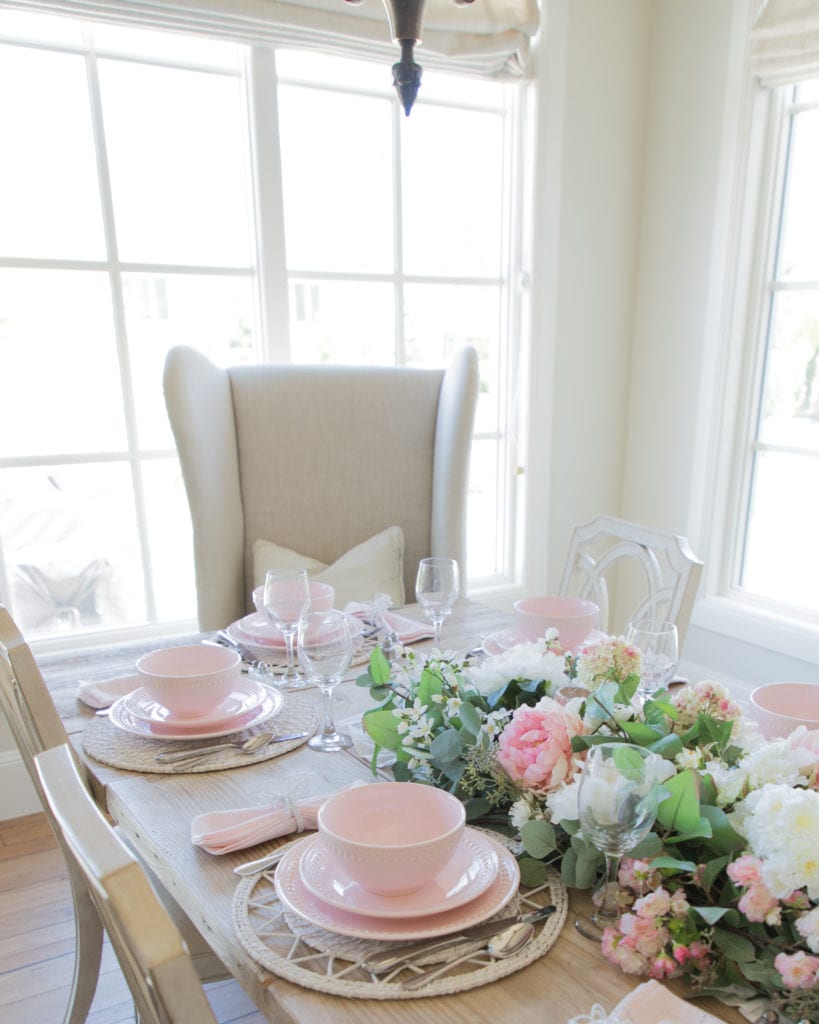 The Final Accents
To add a little more color and create warmth I always add in candles. This time I used pink votive candles but you can use candlesticks or anything you like.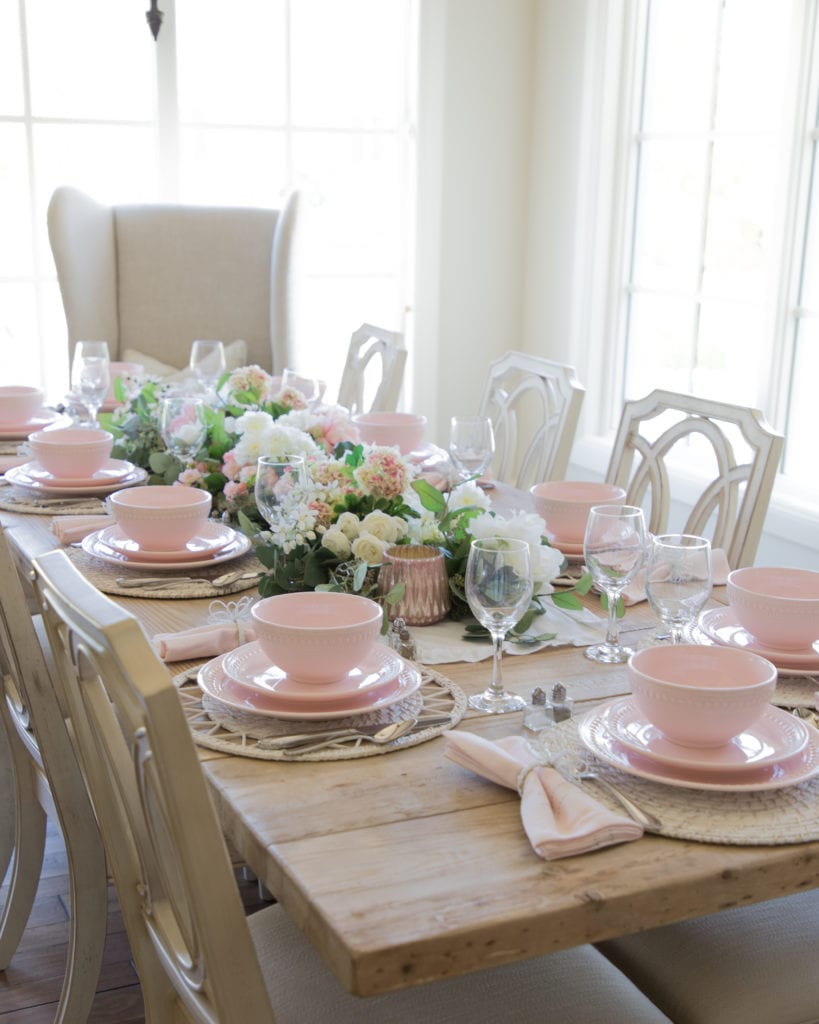 One extra detail I almost always add is individual salt and pepper shakers. I place them next to each place-setting. I always try to match them to my place-settings and they add a personal touch. You can also add in place cards for each guest too. I didn't on this tablescape but it's always a nice added touch if you have the time.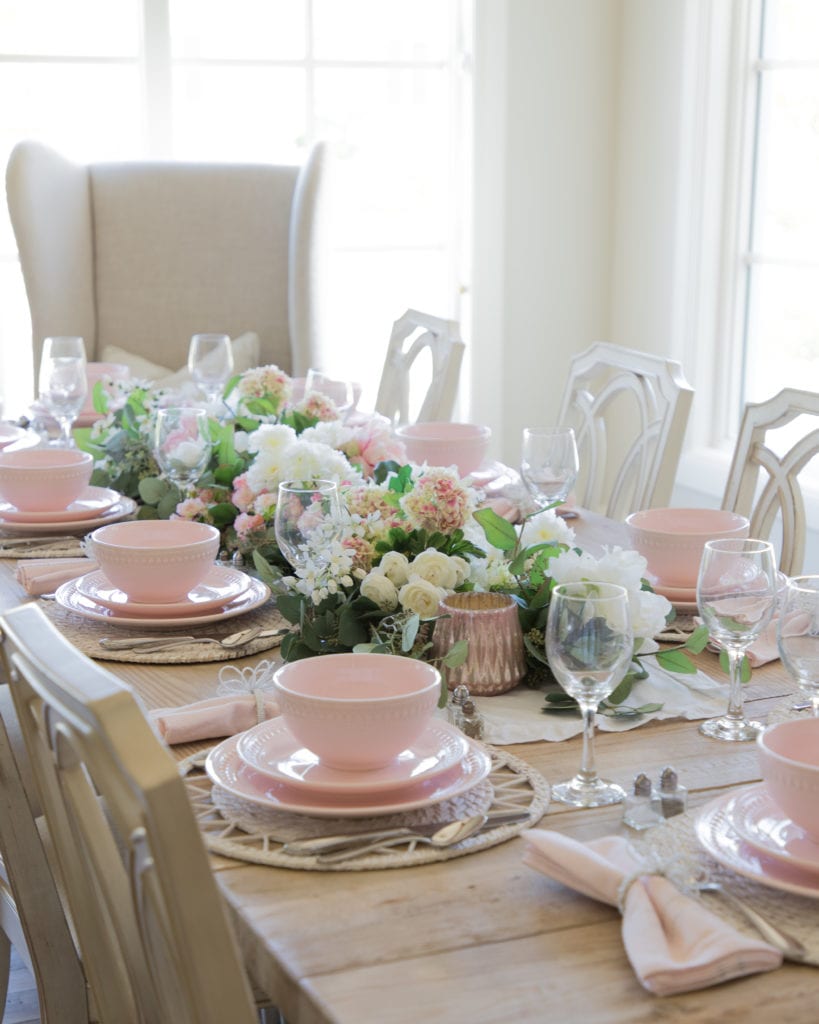 I hope you like this Pink and White Valentines Day Tablescape. It's always fun gathering your friends around a table and sharing what you love about each other.
My friend Mansa from This Is Simplicite is next in our Valentines Day blog hop! She's got some great table ideas, along with the rest of these talented women! Be sure to check them all out!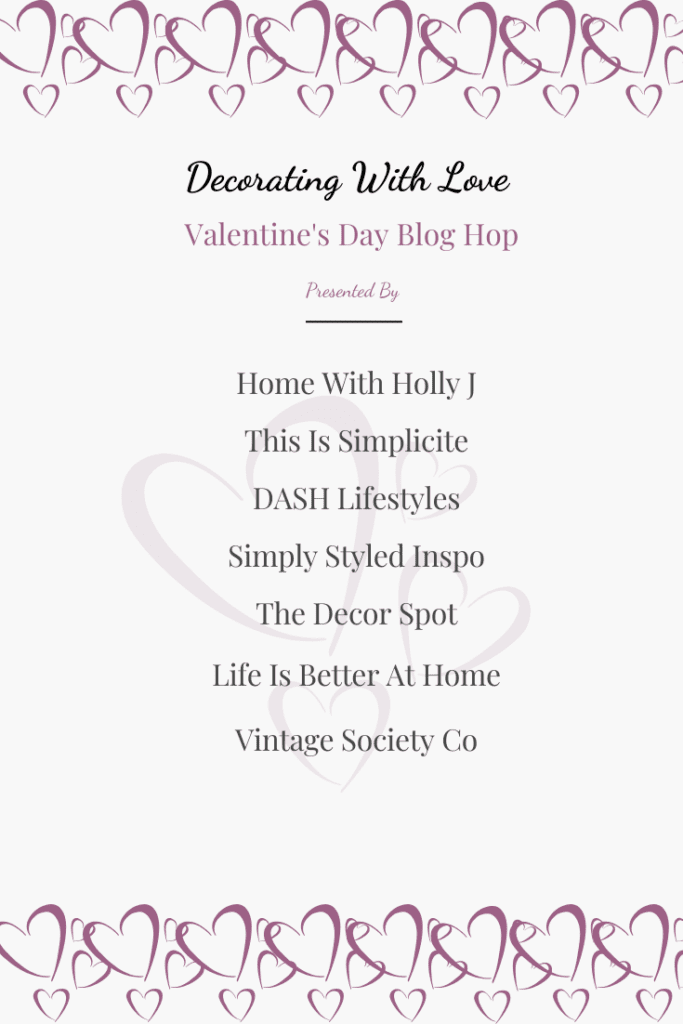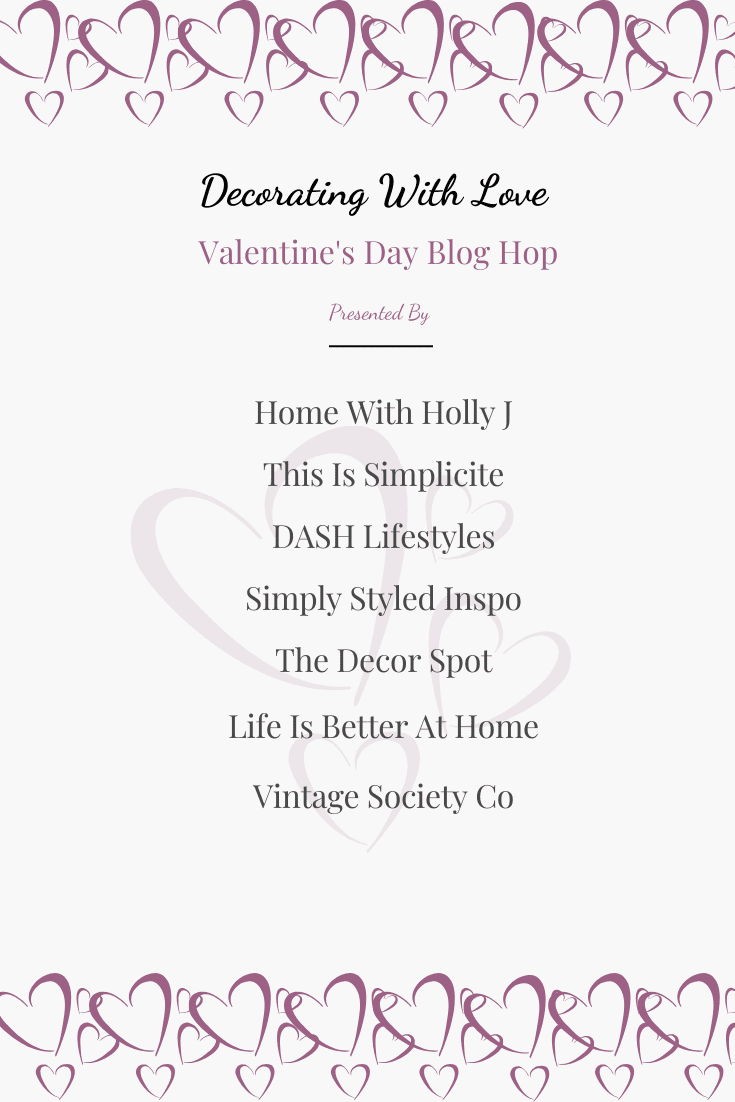 Click on each of these below to see each post!
To see my Galentines Day Tablescape and Party click here!
For more Valentines Day Decor and Tablescape Ideas click here:
How to Mix Valentines Day Decorations into your Winter Decor
XOXO,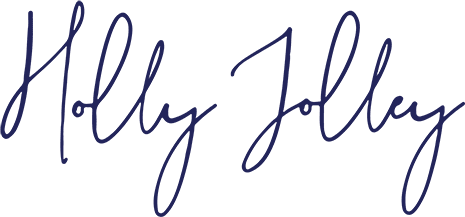 SOURCES AND LINKS ARE HERE:

PIN THIS FOR LATER: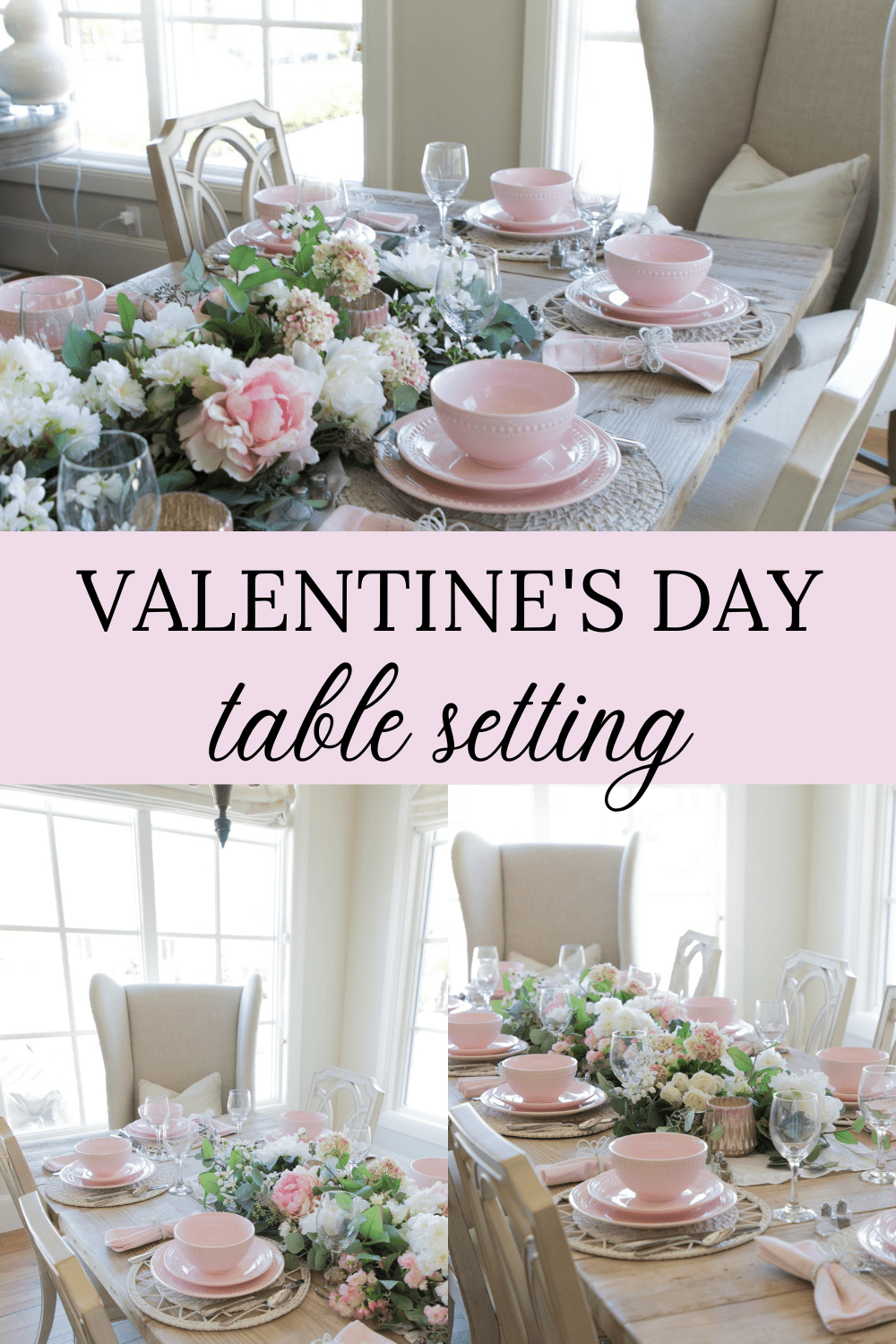 Valentines Day Tablescape