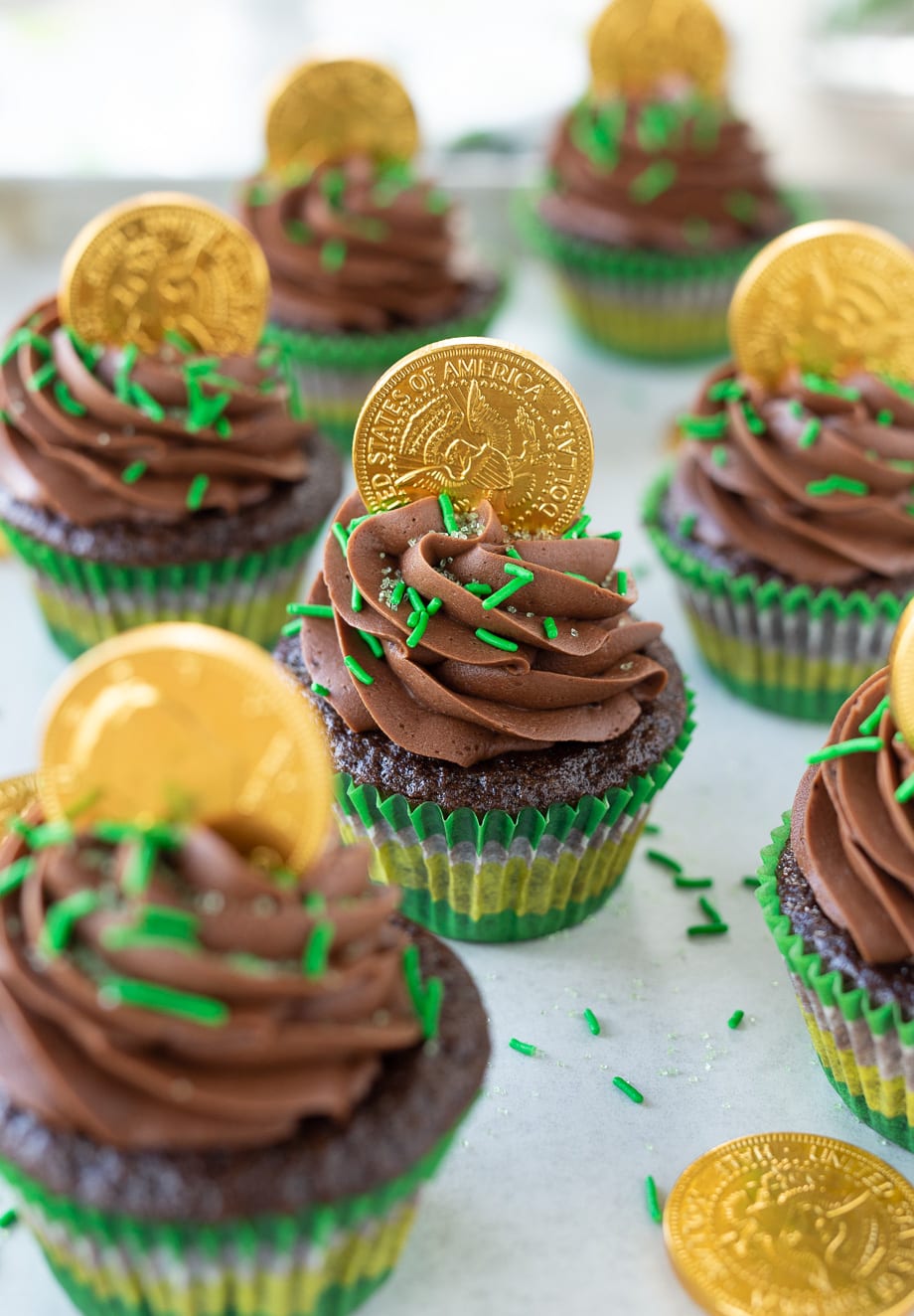 Saint Patricks Day Chocolate Cupcakes
Making cupcakes is so much fun and something you can include your children in that's a fun family activity. One of the most fun holidays to make cupcakes for is Saint Patricks! When my kids were little, they loved helping me bake and decorate cupcakes and sugar cookies. This year I thought it would be fun to make chocolate cupcakes with Aunt Jeanies Chocolate Cake recipe and decorate them for Saint Patricks Day. Instead of using the ganache frosting that goes with this recipe, I used my friend Ashley's (www.livingbeautafully.com) go to chocolate buttercream frosting recipe. I needed a stiffer frosting that could be piped so I could top the cupcakes with the gold chocolate coins and green sprinkles.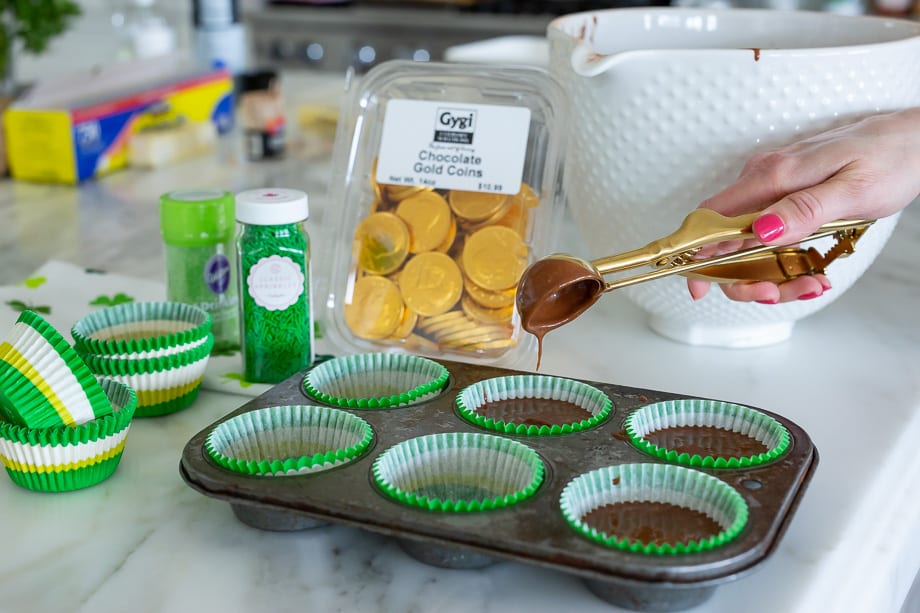 The Decorations
I found these cute green and gold cupcake liners, green sprinkles, and the gold chocolate coins at one of my favorite baking supply stores and couldn't wait to make these cute cupcakes.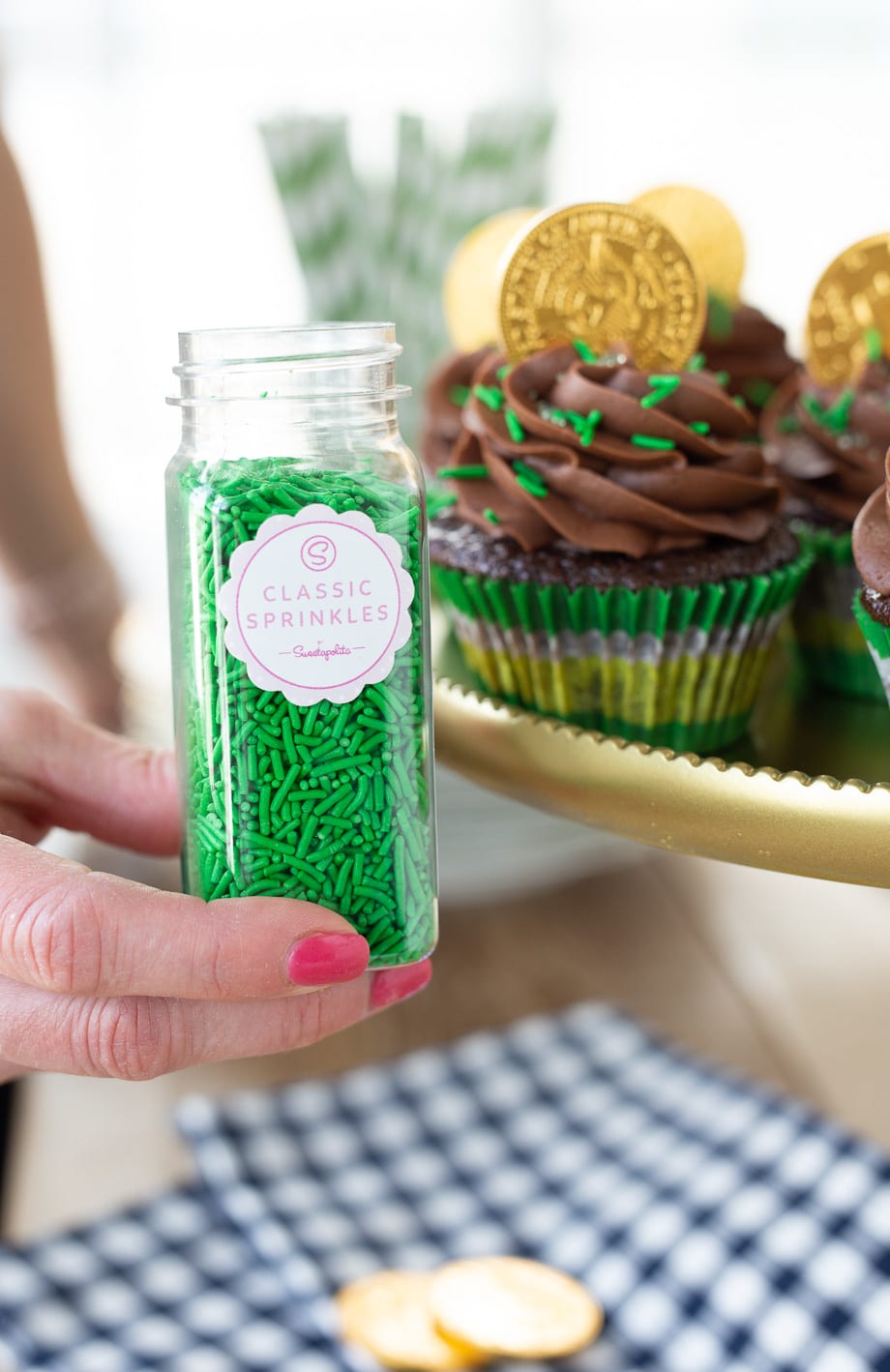 I've listed the cake recipe below and also here: Aunt Jeanies Chocolate Cake. The only thing I had to alter for the cupcakes was the baking time. Cupcakes take less time to bake. I started checking them around 12-14 minutes and just kept an eye on them until they bounded back in the middle. I over cooked the first batch so watch them closely. Oven temperatures vary so it could be a little longer in your over.
I've linked the buttercream frosting (above) that I used. Aunt Jeanies frosting can be used to frost the cupcakes but it sets up fast so you'd have to spread it onto the cupcakes quick. It's more of a ganache type frosting and doesn't pipe well. If you want to pipe the frosting on like I've done here then stick to the buttercream frosting I've linked above.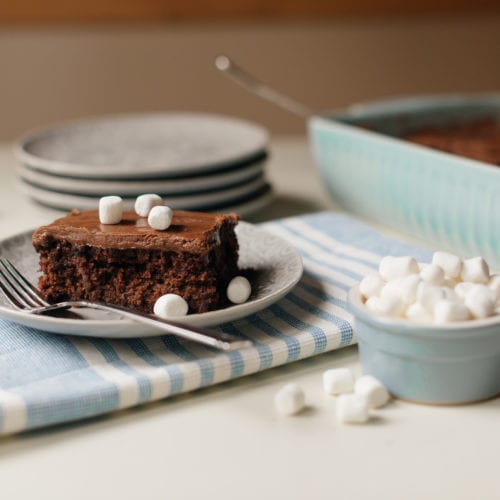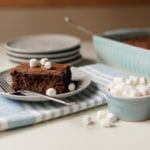 Aunt Jeanies Chocolate Cake
The best chocolate cake with ganache frosting ever!
Ingredients
2

cups

flour

2

cups

sugar

1/2

cup

butter

4

tbsp

cocoa powder

2/3

cup

vegetable oil

1

cup

water

2

eggs

1 1/2

tsp

baking soda

1

tsp

vanilla

1/2

cup

buttermilk
Frosting
1

cup

sugar

1/3

cup

milk

5

tbsp

butter

2

cups

milk chocolate chips

1

tsp

vanilla

1

cup

Marshmallows

*optional

1/2

cup

chopped nuts

*optional
Instructions
Cake Instructions: In a large mixing bowl, add sugar. Then sift the flour and cocoa powder into the bowl. Sifting the flour and cocoa is an important step so don't skip it!


Then add the butter on top of the sifted ingredients.

Put the water and the oil in a small saucepan and bring to a boil. Pour all at once over the flour, sugar, and cocoa mixture.

Stir until well combined.

Add the eggs, buttermilk, soda, and vanilla and stir until smooth.

Spray baking dish with cooking spray. Pour into a 9x13 cake pan or large cookie sheet and bake at 350º for 25-30 minutes or until cake bounces back when touched lightly in the middle. Don't over bake.
Frosting
Put the sugar, milk, and butter into a saucepan. Bring to a boil. Do not boil for more than 20 seconds. Remove from heat and add the chocolate chips. Stir until dissolved and then add the vanilla and stir again. If using the marshmallows and/or the chopped nuts, add those in and gently stir. Immediately pour onto the cake and spread. This sets ups fast so work quickly.

This is best if made the day ahead. Allow at least 6-8 hours to set up if possible.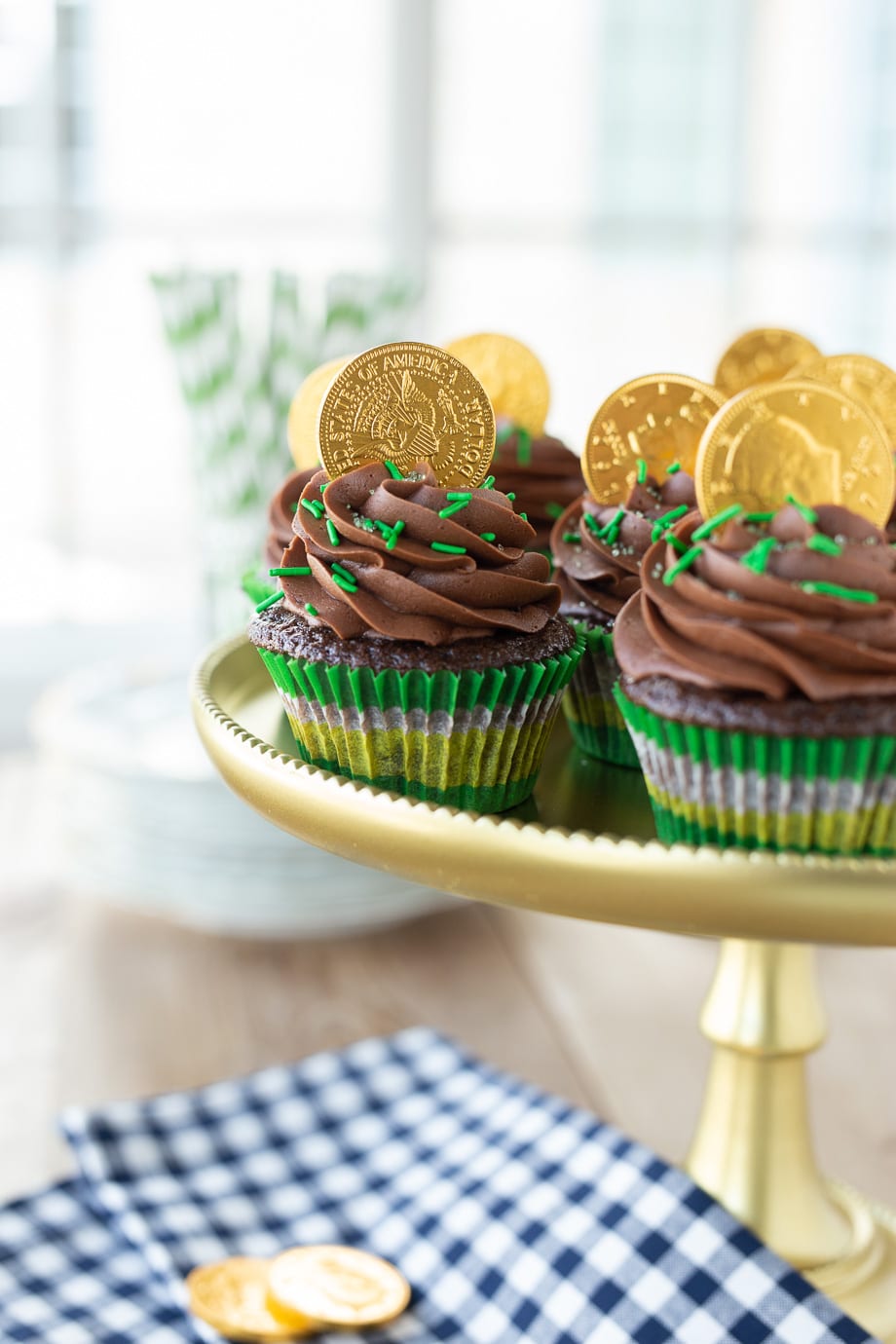 These cupcakes were simple to make and tasted so good! Happy Saint Patricks Day!
xoxo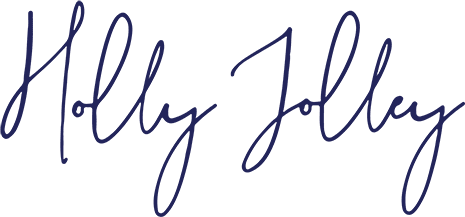 Links for items used in the post:

Photos by Lizzy Early Cox from @yourcupofcake www.yourcupofcake.com