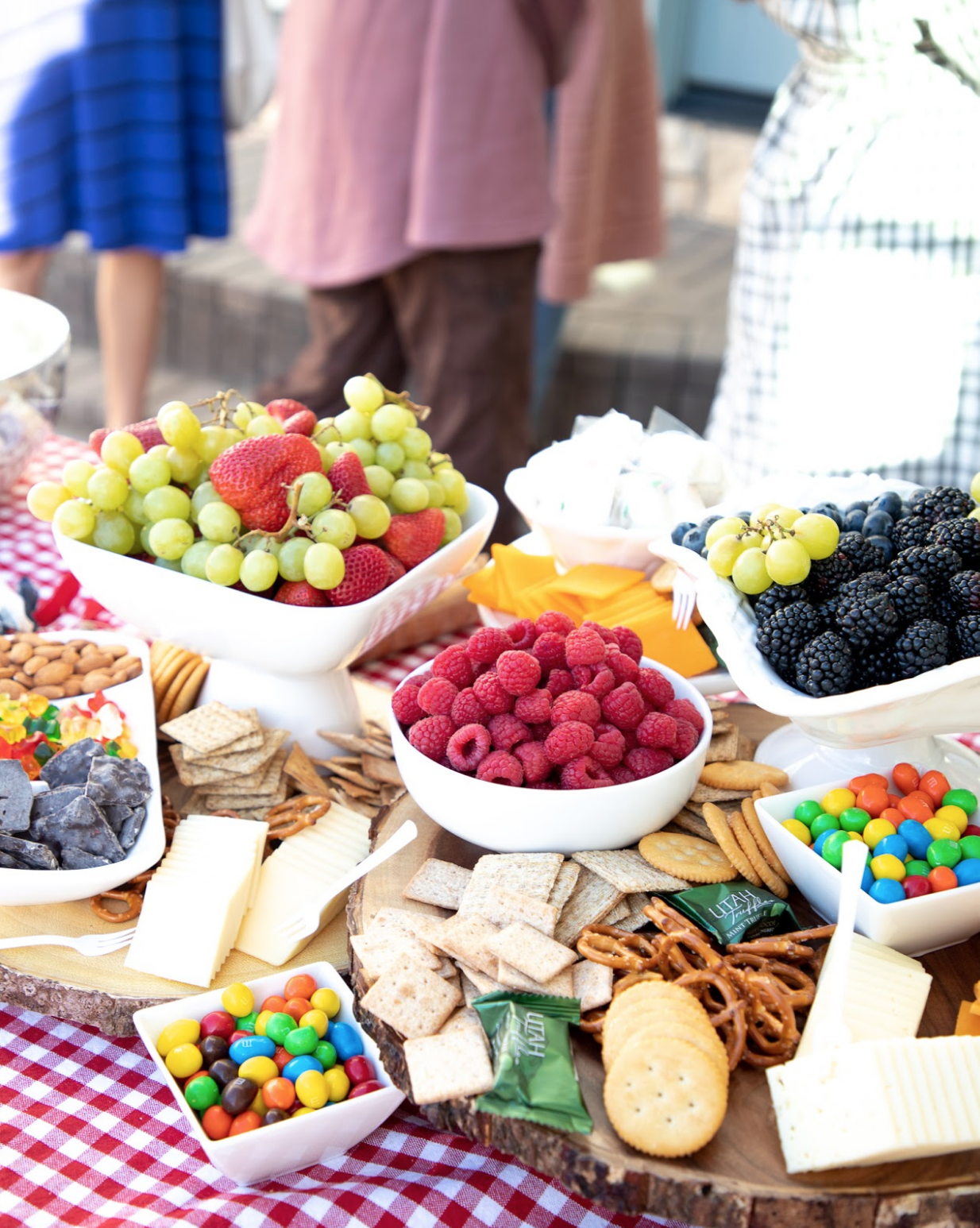 Summer Entertaining + Barbecue
Summertime is a time we have always loved to get together with friends and family. I recently hosted a fun little get together with some ladies from my church. I was asked if I could share some simple summer recipes and ideas with everyone. It was right up my alley and I was delighted to share some fun recipes and ideas with these sweet ladies and get some from them as well! I've linked some of the recipes at the bottom of this post and included the lemon basil chicken recipe below.
One thing I've learned that makes hosting a gathering a lot easier is that when guests offer to bring something, let them! I have learned that many people enjoy creating works of art and making good food to share too! Some of the tastiest food dishes at this barbeque were brought by my guests. It is always fun to get new recipes and ideas from others and learn from them whenever you can! Plus, when you don't have to do all of the work yourself, it allows you to enjoy the event too!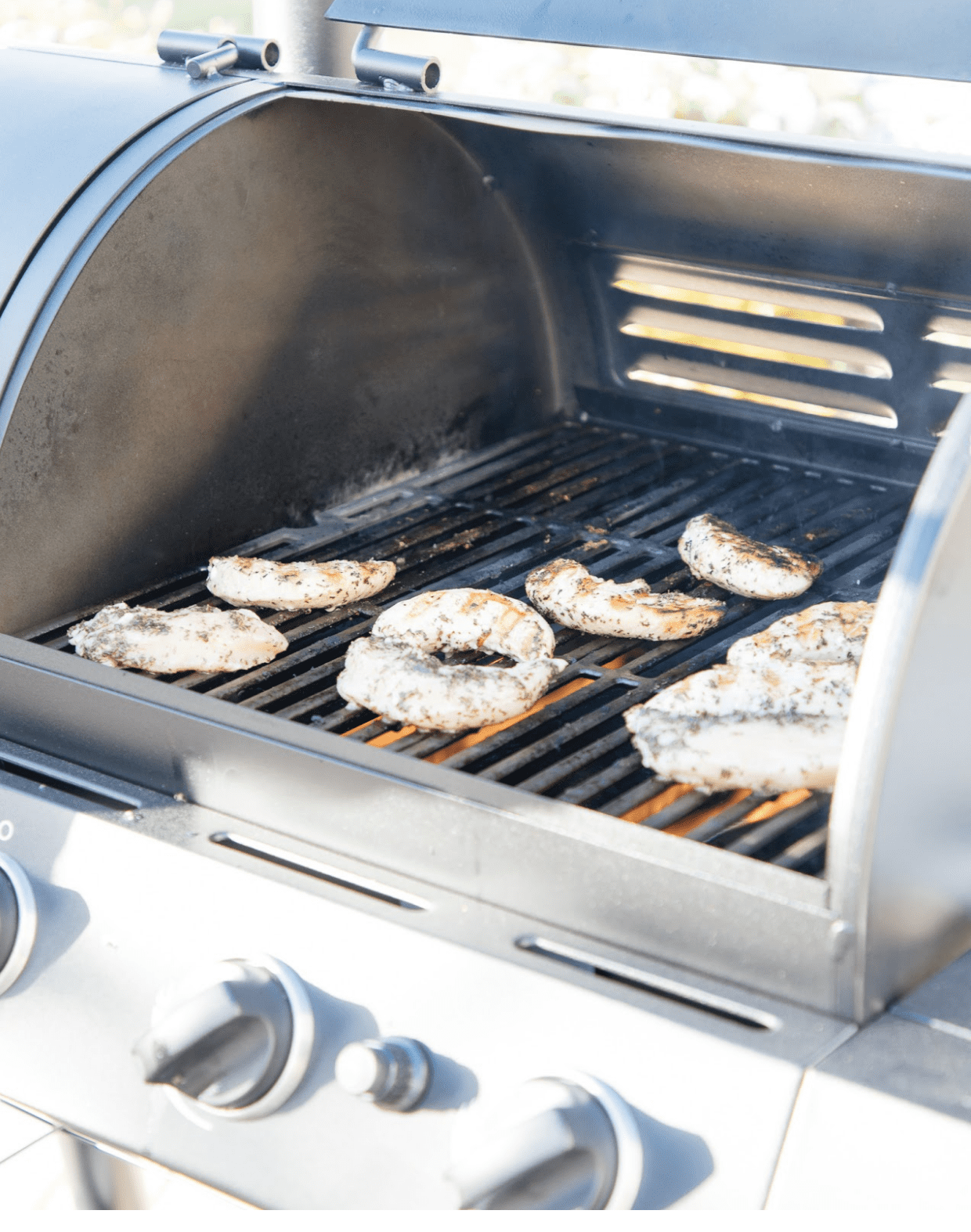 Lemon Basil Chicken
One of my favorite and easiest chicken marinade recipes is this one here. It's so good and gives the chicken a smoky flavor. I sometimes pair this chicken with homemade alfredo sauce with angel hair pasta. This time I just did the chicken with some of the other sides that everyone brought to the bbq. Here's the recipe for the lemon basil chicken marinade.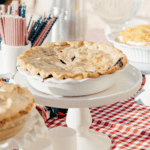 Lemon Basil Chicken Marinade
This is a very easy and simple marinade for chicken that is delicious!
Ingredients
1 ½

cup

olive oil

½

cup

dried basil

1

tbsp

garlic seasoning salt

½

juice of ½ lemon

12-16

chicken breast tenderloins
Instructions
Put all the ingredients into a large, gallon sized ziplock bag ,then seal it and swirl it around so eerything is combined.

Add 12-18 pieces of chicken tenderloins or any kind of chicken you prefer into the ziplock bag and marinate for at least one hour in the refrigerator. If frozen, thaw out beforehand then add to the marinade.

When you're ready to grill it, do it on an outside BBQ grill as the olive oil does tend to light on fire. This creates a smoke that gives the chiciken a really nice flavor so it's okay if it does this. Just be careful and prepard for this.

Grill 5 minutes on one side, then turn ove and cook for another 4-5 minutes until the chicken is cooked fully through. This varies depending on how hot your grill is so use your best judgement when grilling. I do mine on about medium heat on our BBQ grill.

I like to serve this with homemade alfredo sauce and angel hair pasta but it's also perfect all by itself.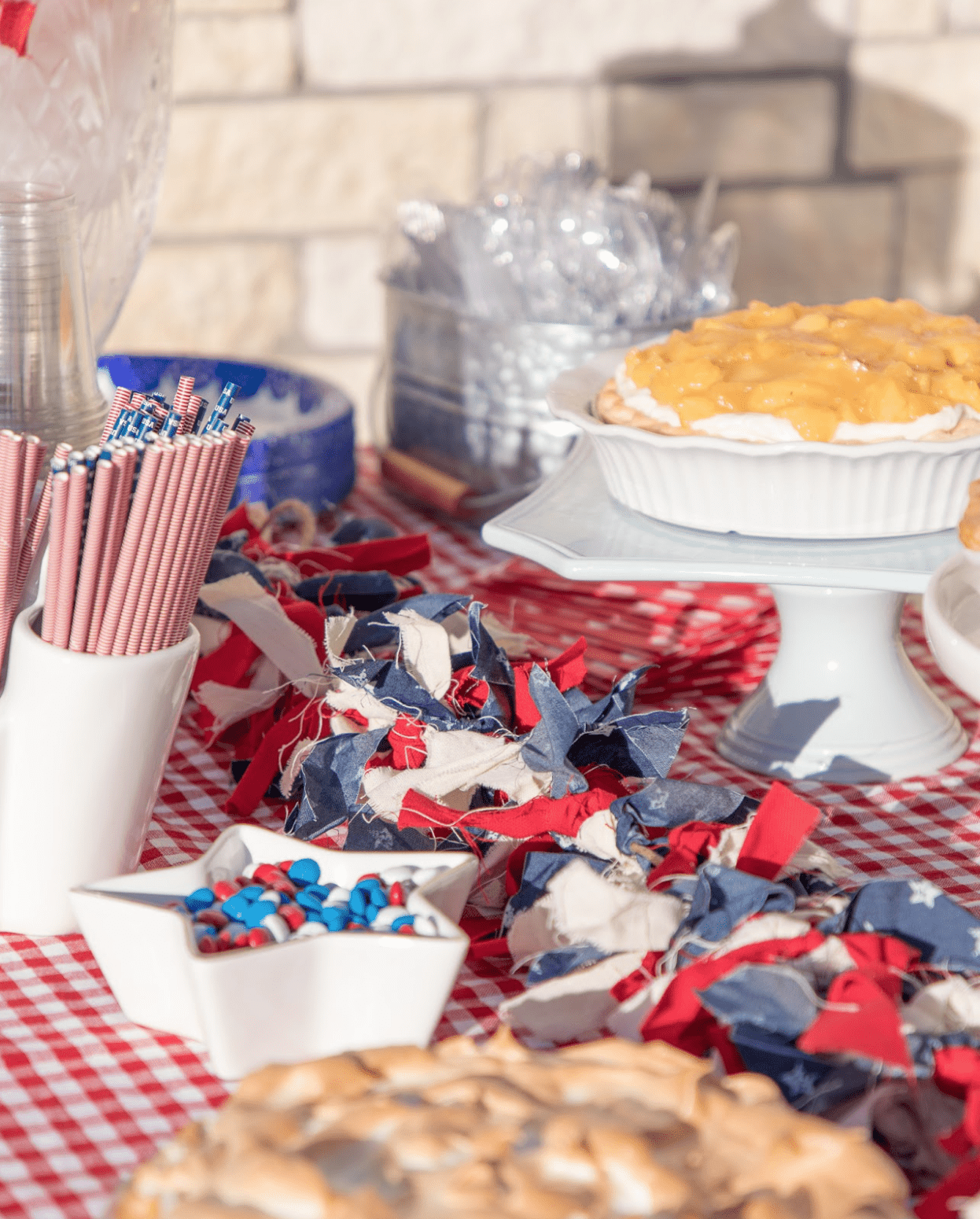 Summer BBQ Set up
I decided to do a patriotic theme since the Fourth of July is coming up. I already had lots of cute items that I thought would be perfect with the red, white, and blue theme. When I'm planning an event, I usually pull out all of the relevant things that I have (dishes, serving pieces, linens, etc.) ahead of time and start making notes to myself about what I want to use and what I plan to cook.
I try to plan things that can be done ahead of time, and then things that are easy and fast to prepare for a large crowd. I'll try to stick to my more in depth or time requiring recipes for when I have a smaller group I'm preparing for. In the summer, barbecuing is always nice because it keeps some of the mess outside, and it keeps me from cooking indoors and heating up my house!
For this event, we decided to do chicken, fruit and veggies, a simple side dish, refreshing summer drink, and a variety of summer pies! I decided to make the chicken, beverage, and a few different pies and then divvied out the other assignments to the other guests!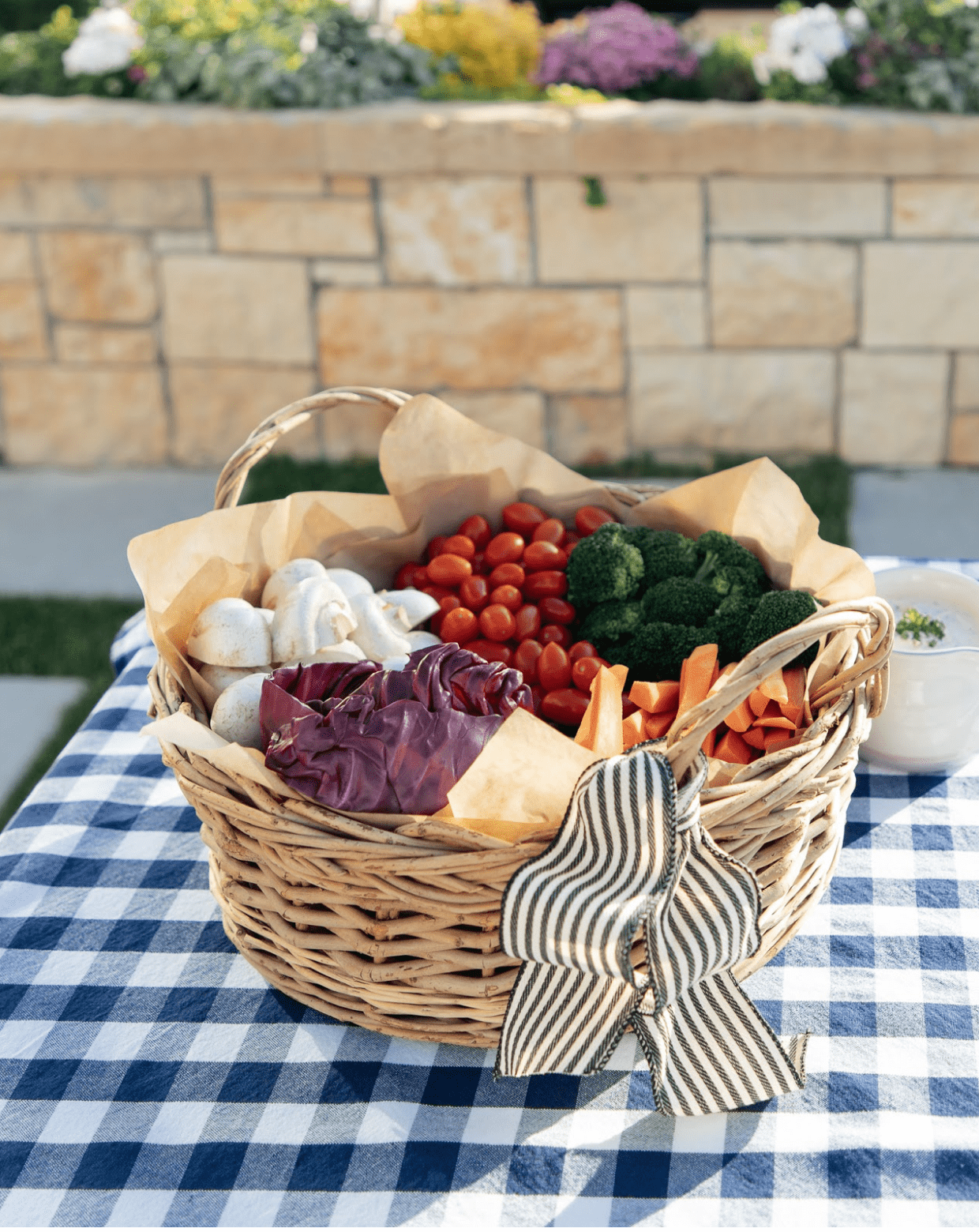 The cutest veggie basket idea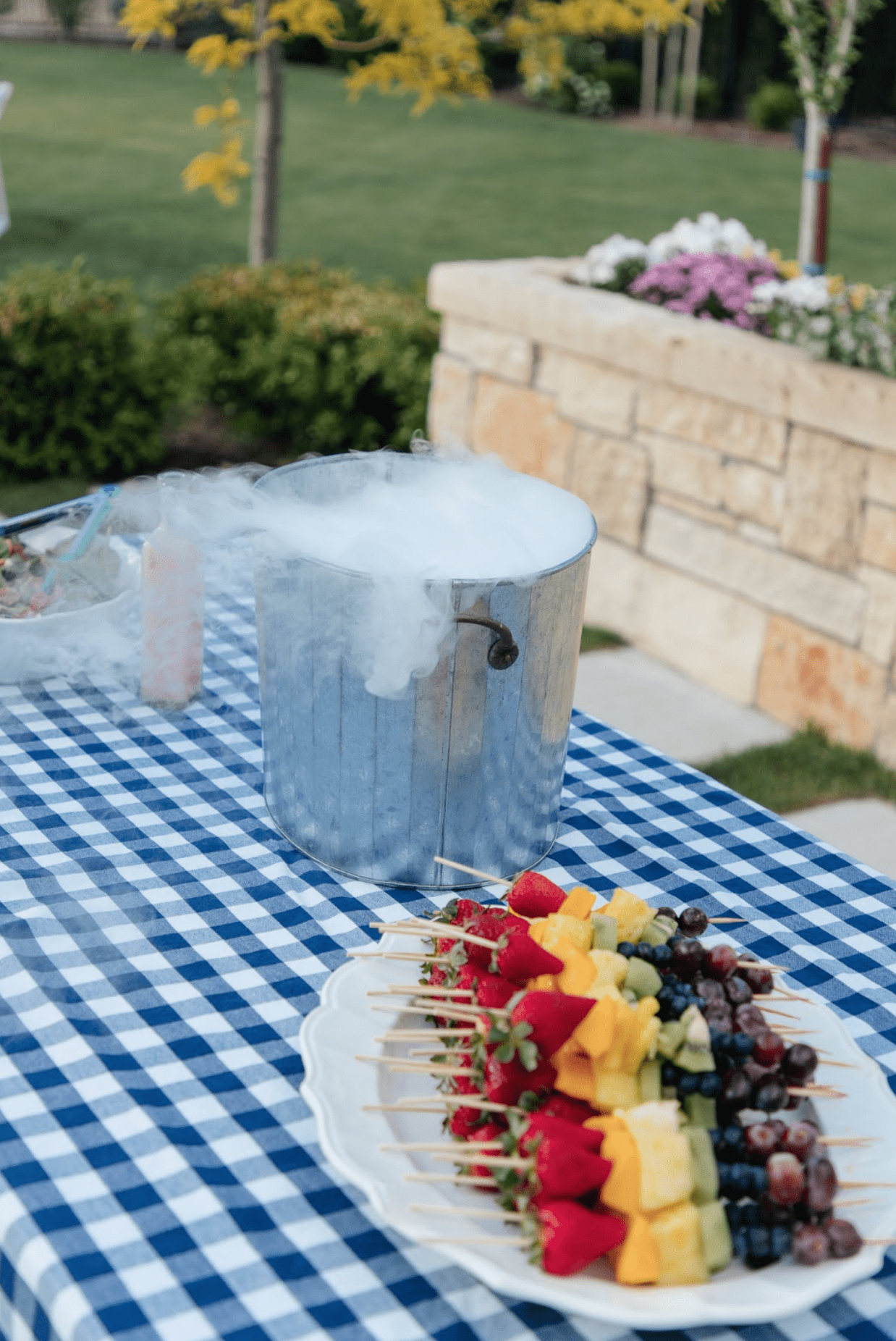 Homemade Root Beer and Colorful fruit skewers
I loved the idea of doing a cute veggie basket as opposed to a veggie tray! It is such a fun summer twist and went perfectly with our theme! I also loved the pretty fruit skewers! There's something about bright and colorful fruit that really makes things feel like summer!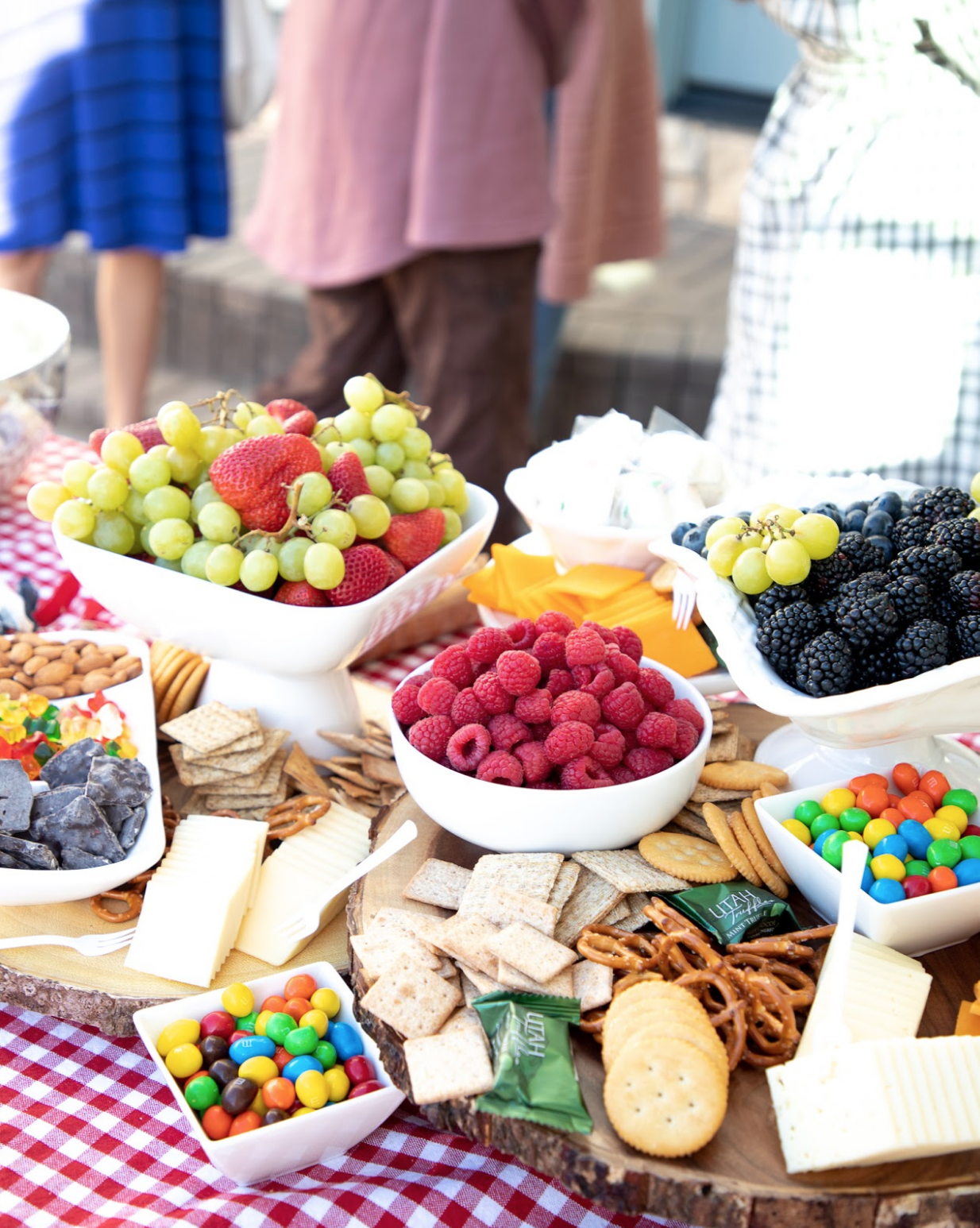 Summer Snack Board
I thought the summer snack board idea was so darling. The lady that brought this used wooden serving trays and small bowls to put all of the different items in. She layered the three trays so that the fruit and other items were stacked at different heights. I was so impressed with all the different ways they made the fruit look so nice and appetizing.
And then there's the pies. Pies always look appetizing, at least to me! The dessert is always one of my favorite parts of any event. I made three different pies for this occasion; Strawberry (which you can get the recipe to here), blueberry, and peach! Another woman brought a lemon meringue and it was so good!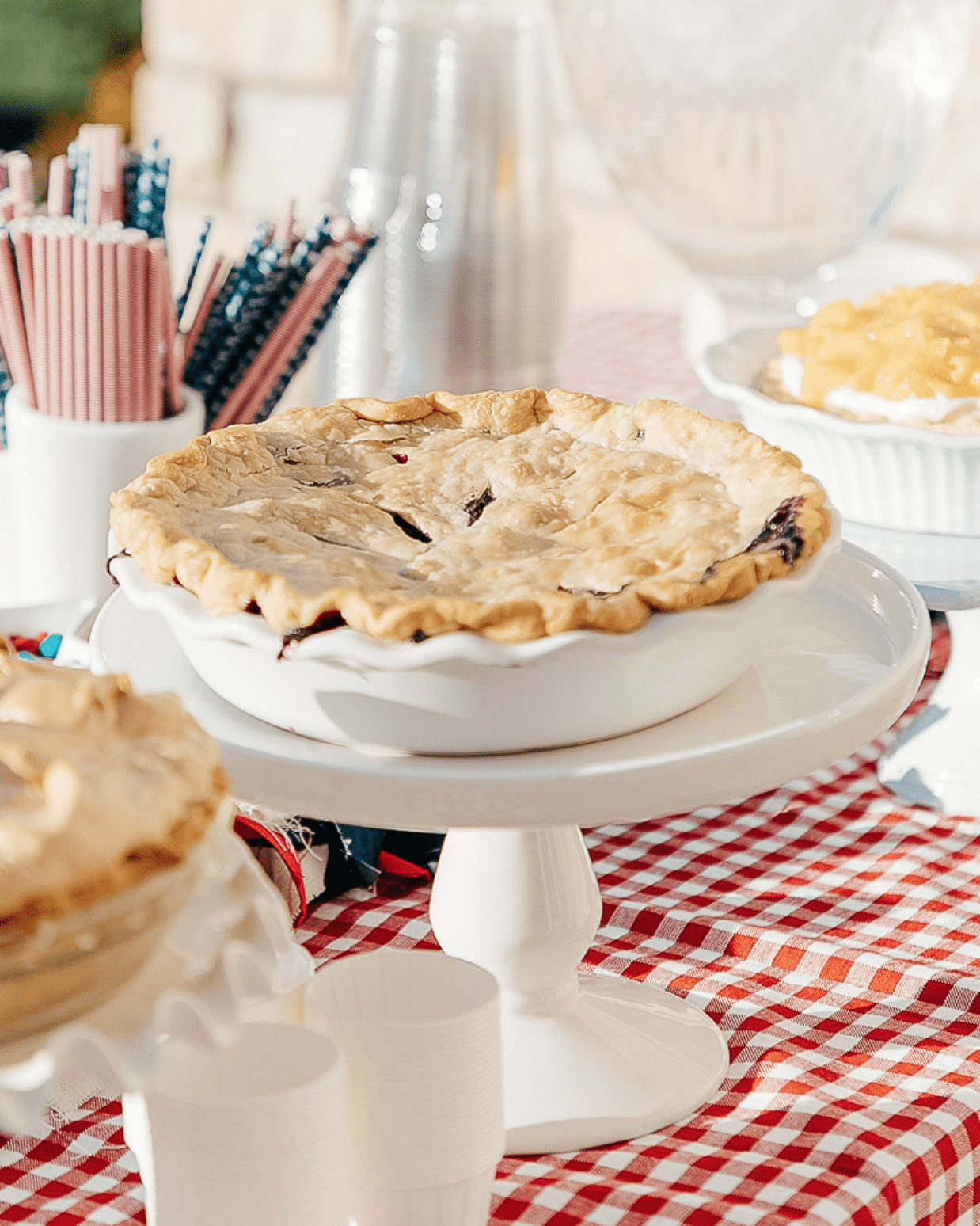 Blueberry pie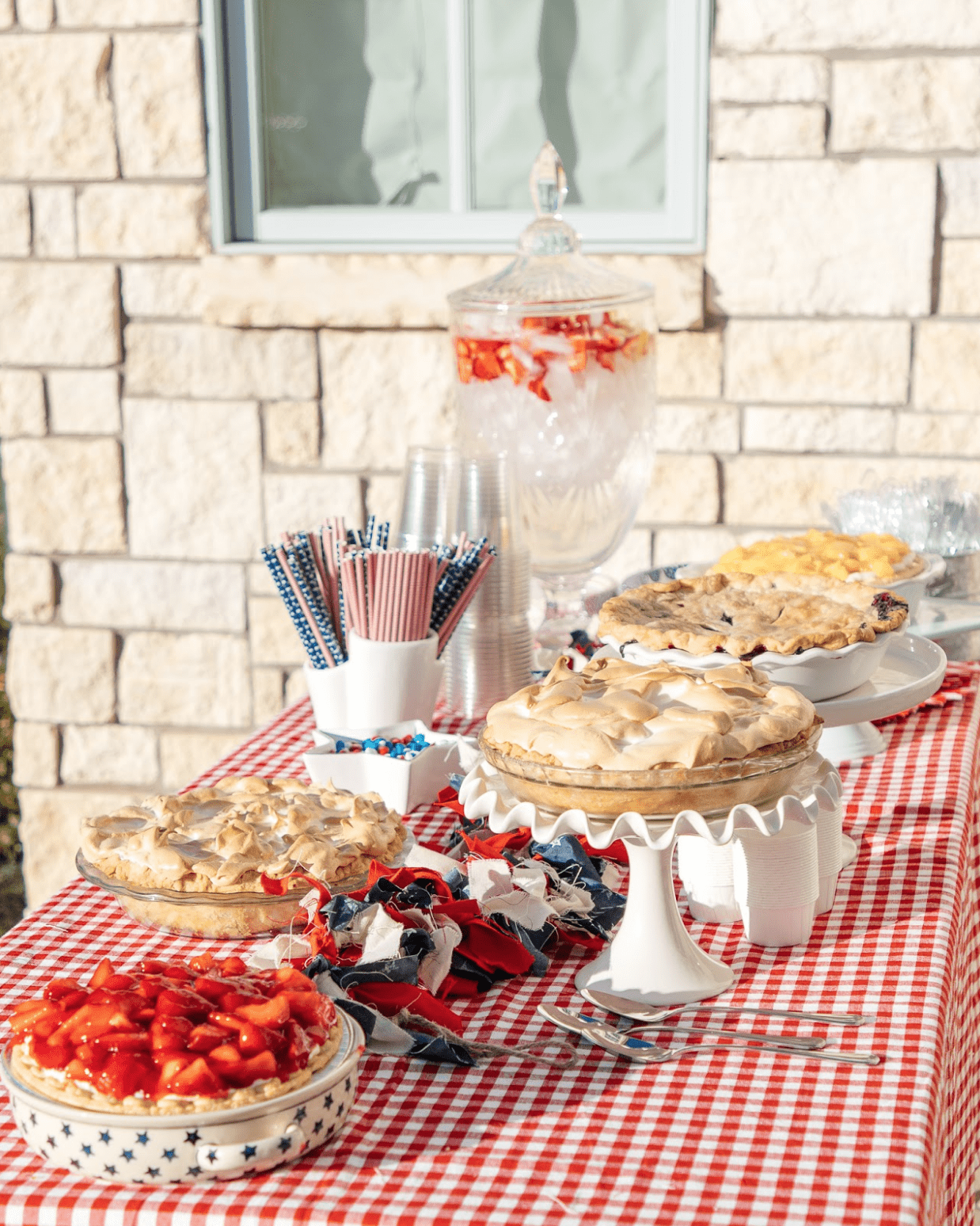 Pie Table
Last but not least was our seating setup. I kept things simple and used some round plastic tables and topped them with a basic white tablecloth! A simple way to decorate tables for these events is to use a cloth napkin and some simple vases with a few flowers. You don't have to spend a fortune or make a fancy centerpiece for an outdoor event like this. Sometimes keeping it simple (especially for a BBQ) is the best thing to do!
If you've followed my instagram, you've seen how much I love dishes. I'm usually not a fan of paper plates, but events like this are the exception to my rule! If I do use paper products, I'll try to find some cute colored ones that match my theme. It was easy to find some red white and blue things on sale around this time of year, so that's what we went with!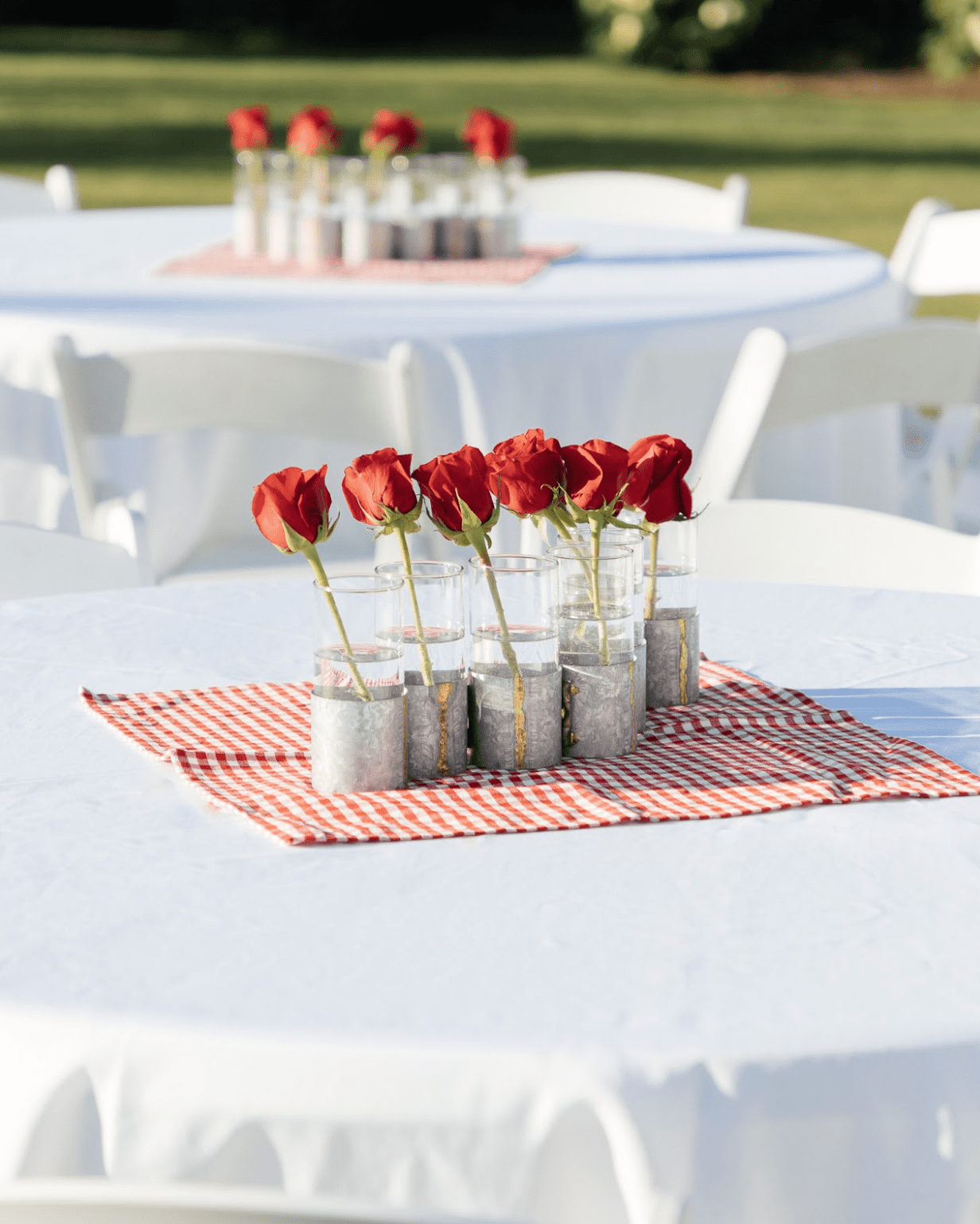 BBQ Table Setting for simple summer recipes
Holly's Helpful Tips
*When guests offer to bring something, let them!
*Make note of all of the items that you already have and can use for your event so you don't purchase unnecessary items
*Pick recipes that can be made and prepared ahead of time and other things that are fast and easy to prepare in larger quantities
*Keep bigger events as simple as you can! Don't be scared to use a simple centerpiece like a flower, or plastic tables with tablecloths. Themed and simple paper products are another time saving element that makes a big difference with larger groups
I loved this little summer gathering we did and seeing how cute and creative my neighbors are! I have been enjoying documenting all of these fun ideas and saving them for reference for future events. Hopefully you can use a few of them too!
Thanks for stopping by!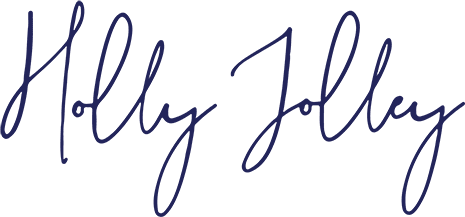 SIMPLE SUMMER RECIPES
Fresh Peach Pie With Cream Cheese Filling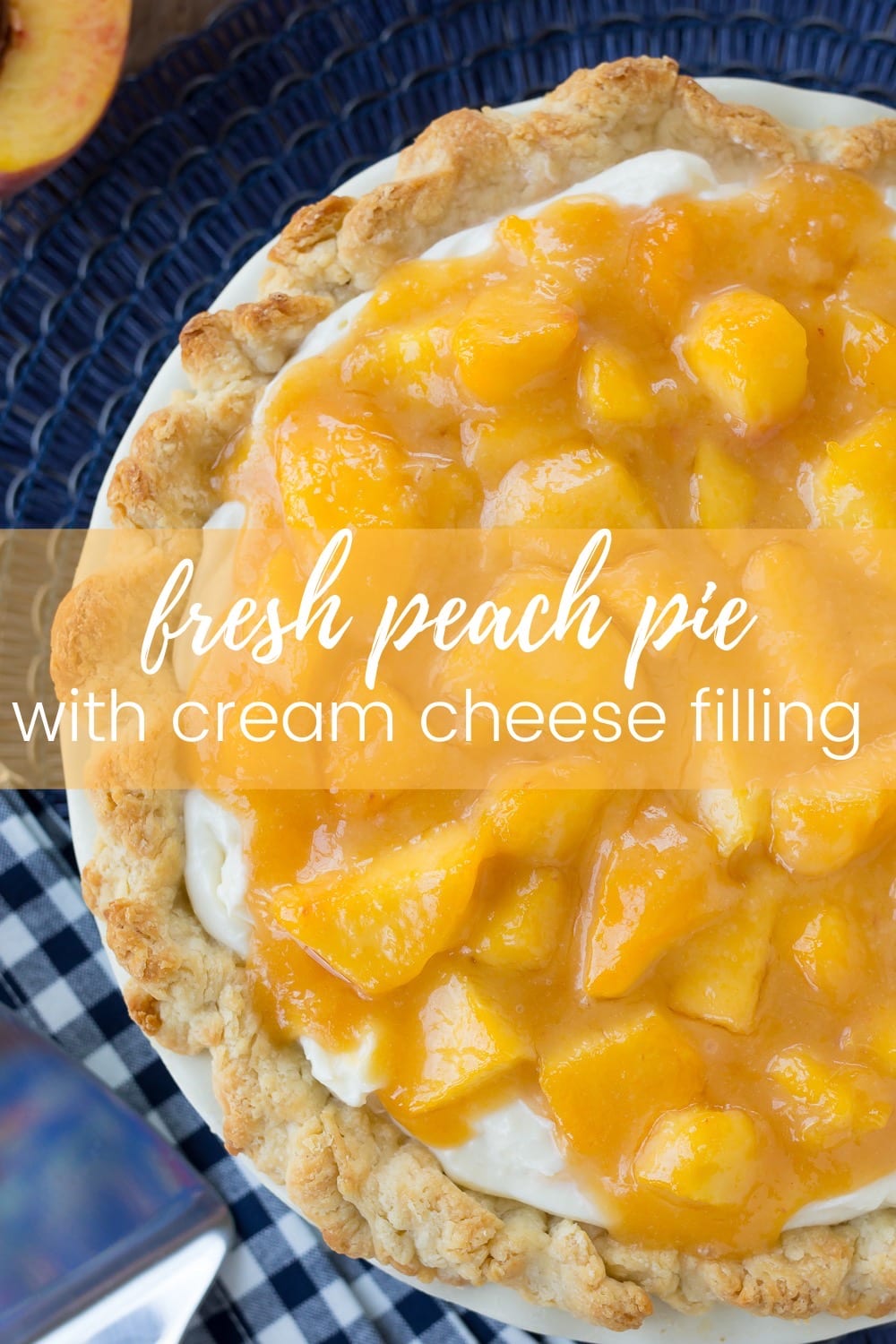 Fresh Strawberry Pie with Cream Cheese Filling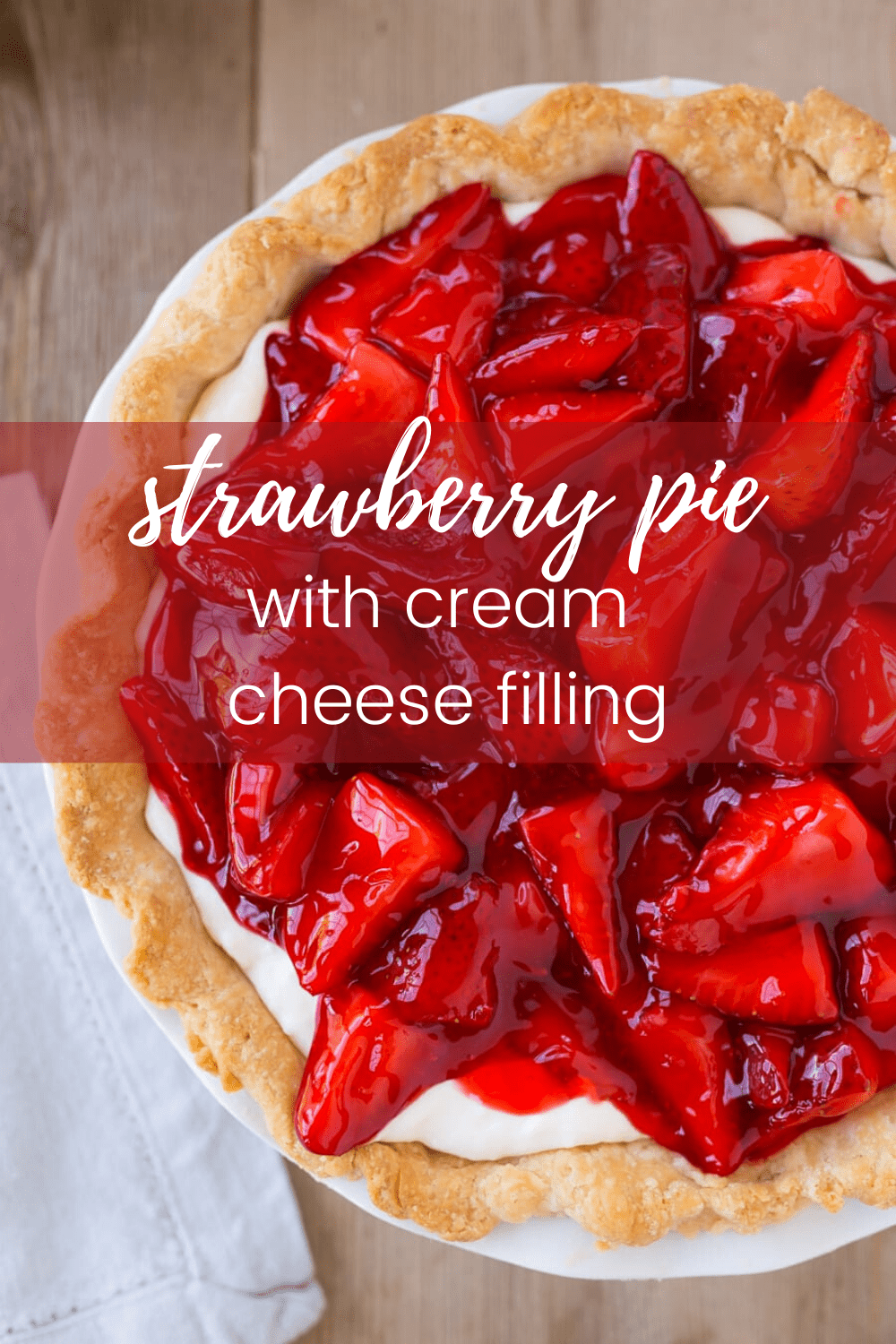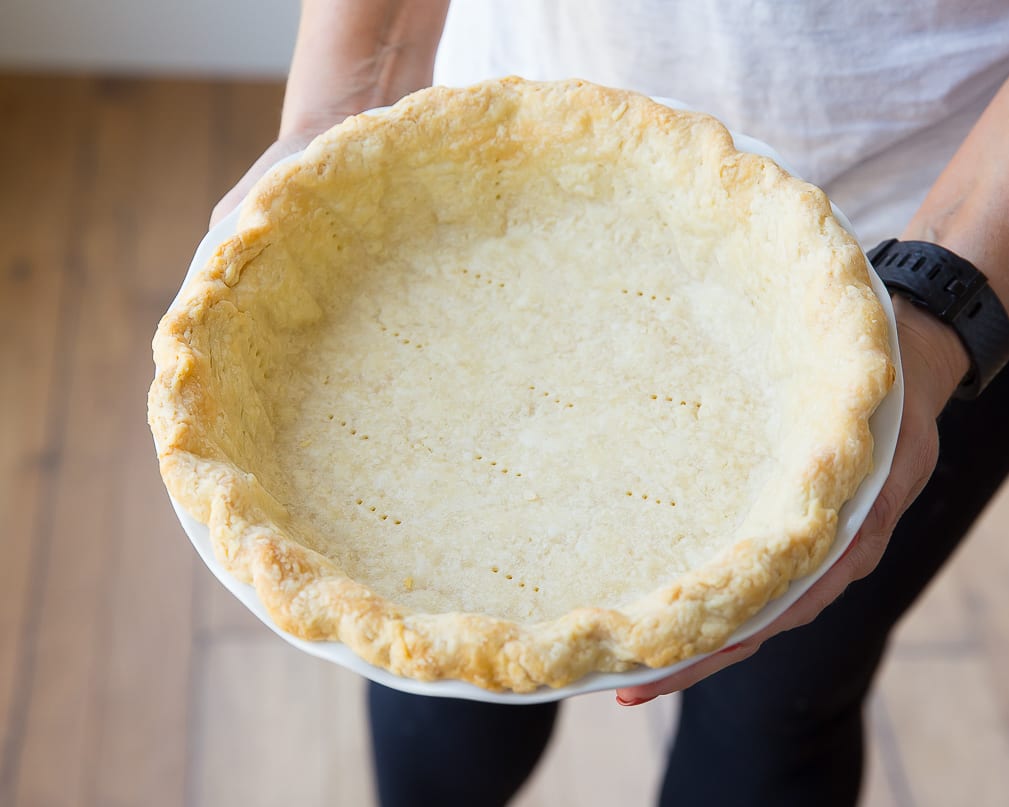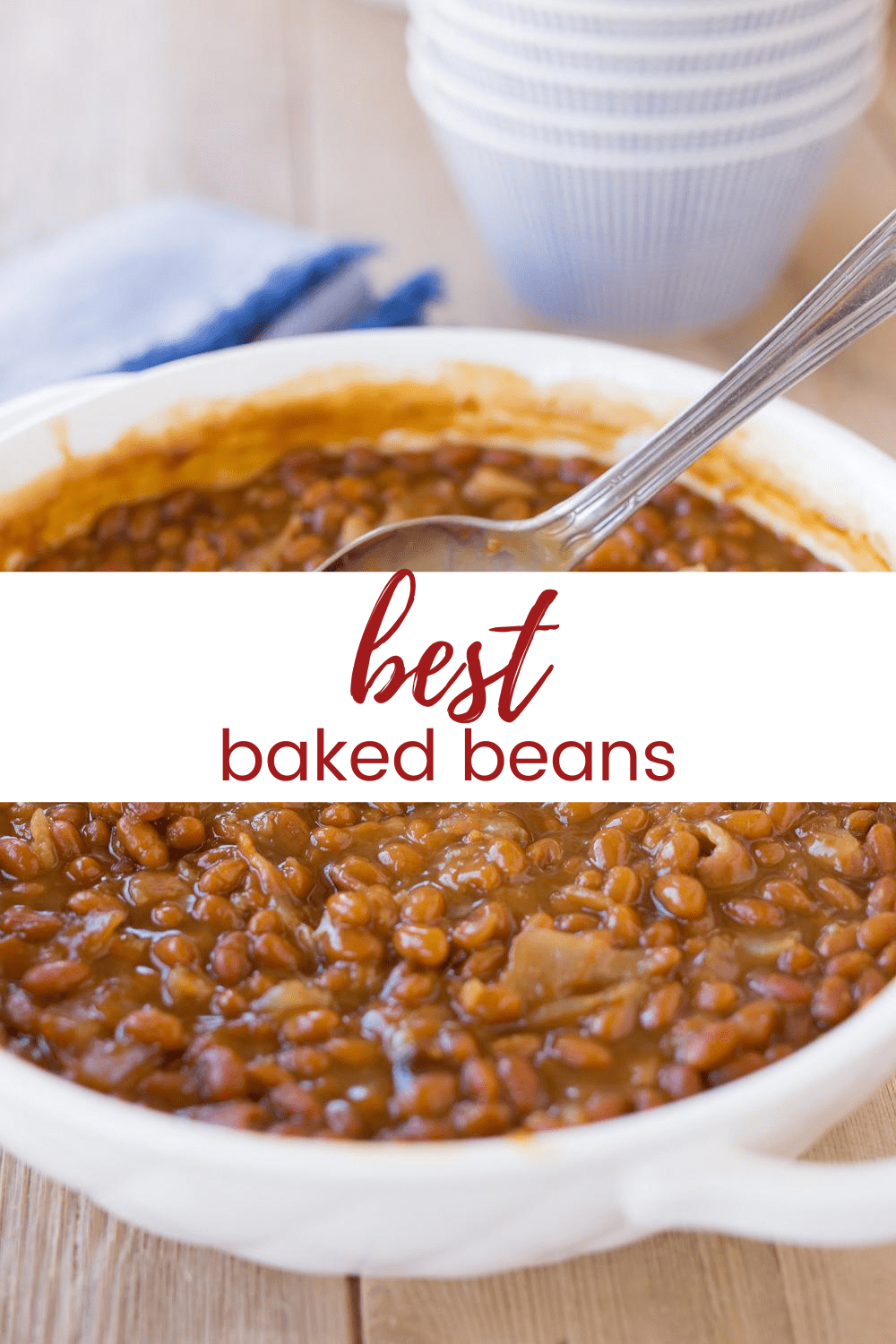 Caramel Cream Cheese Fruit Dip