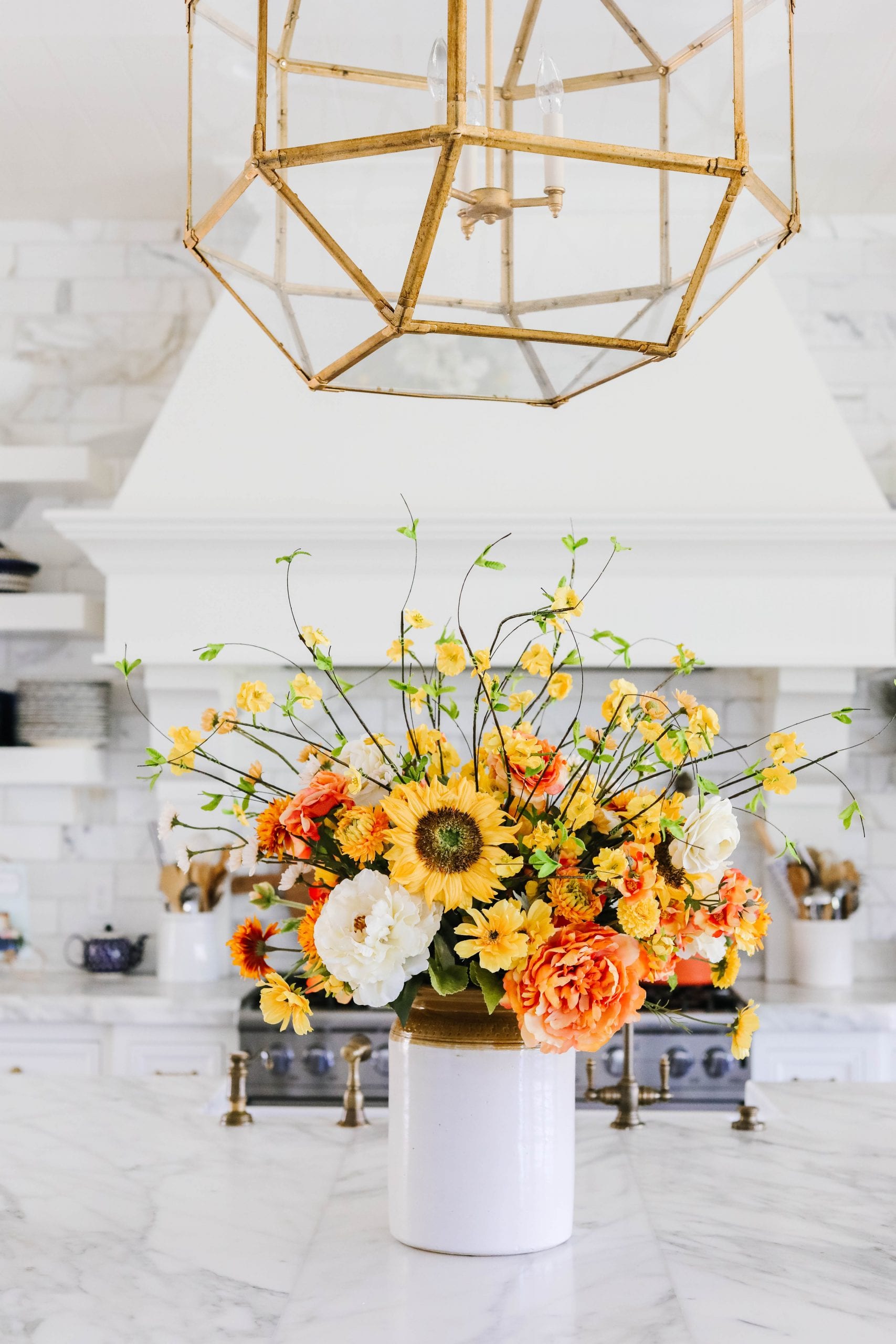 Summer/Fall Sunflower Centerpiece
I'm sharing all the sources and details of this easy to make Summer/Fall Sunflower Centerpiece. It was really easy to make and I love that it works perfect for summer and easily transitions into fall.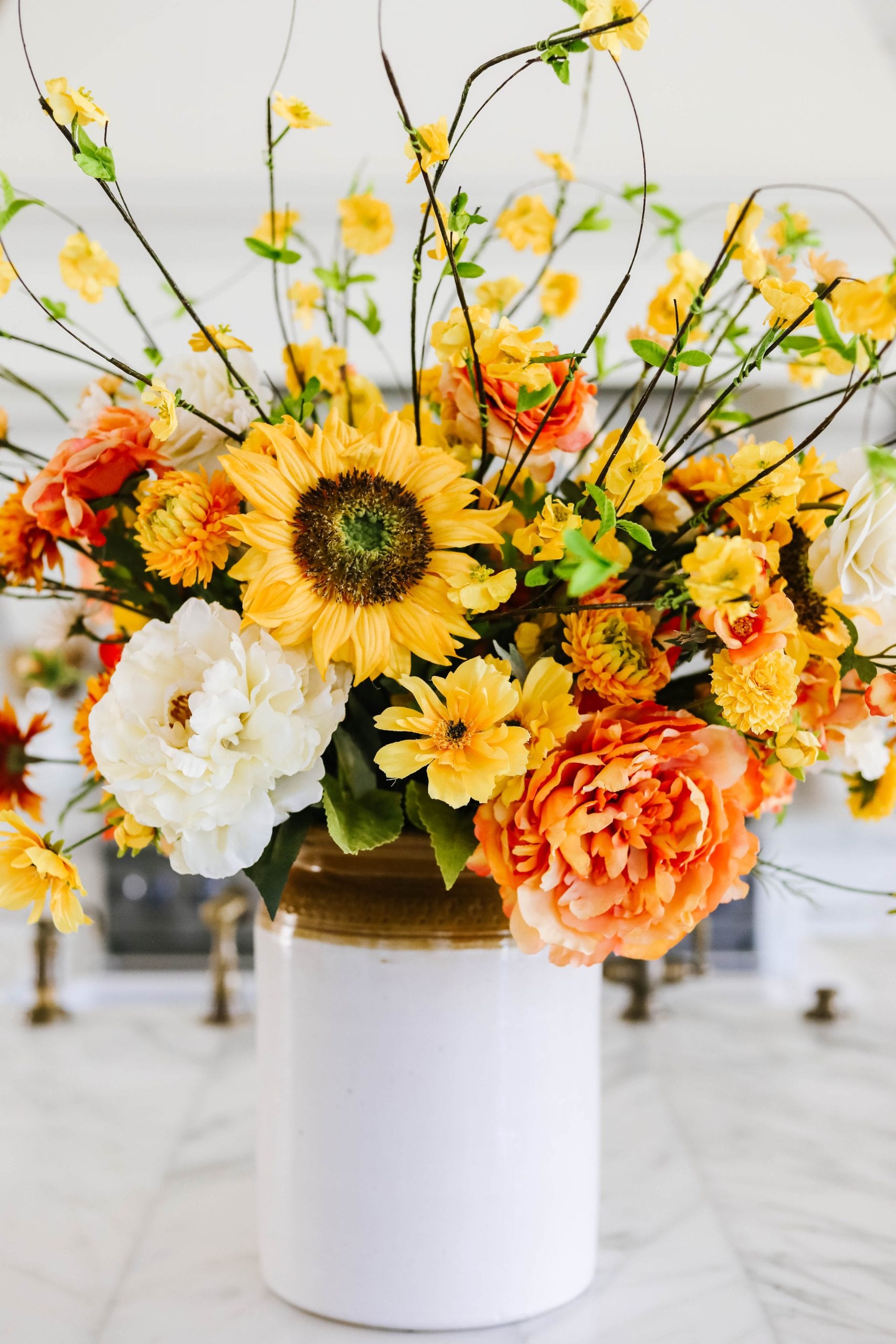 Antique English Salt Glaze Stoneware Crock
I found this beautiful antique english salt glaze stoneware crock at a local store in Utah called Highland Gardens. They had many sizes and I thought it would work perfect for this summer to fall floral arrangement.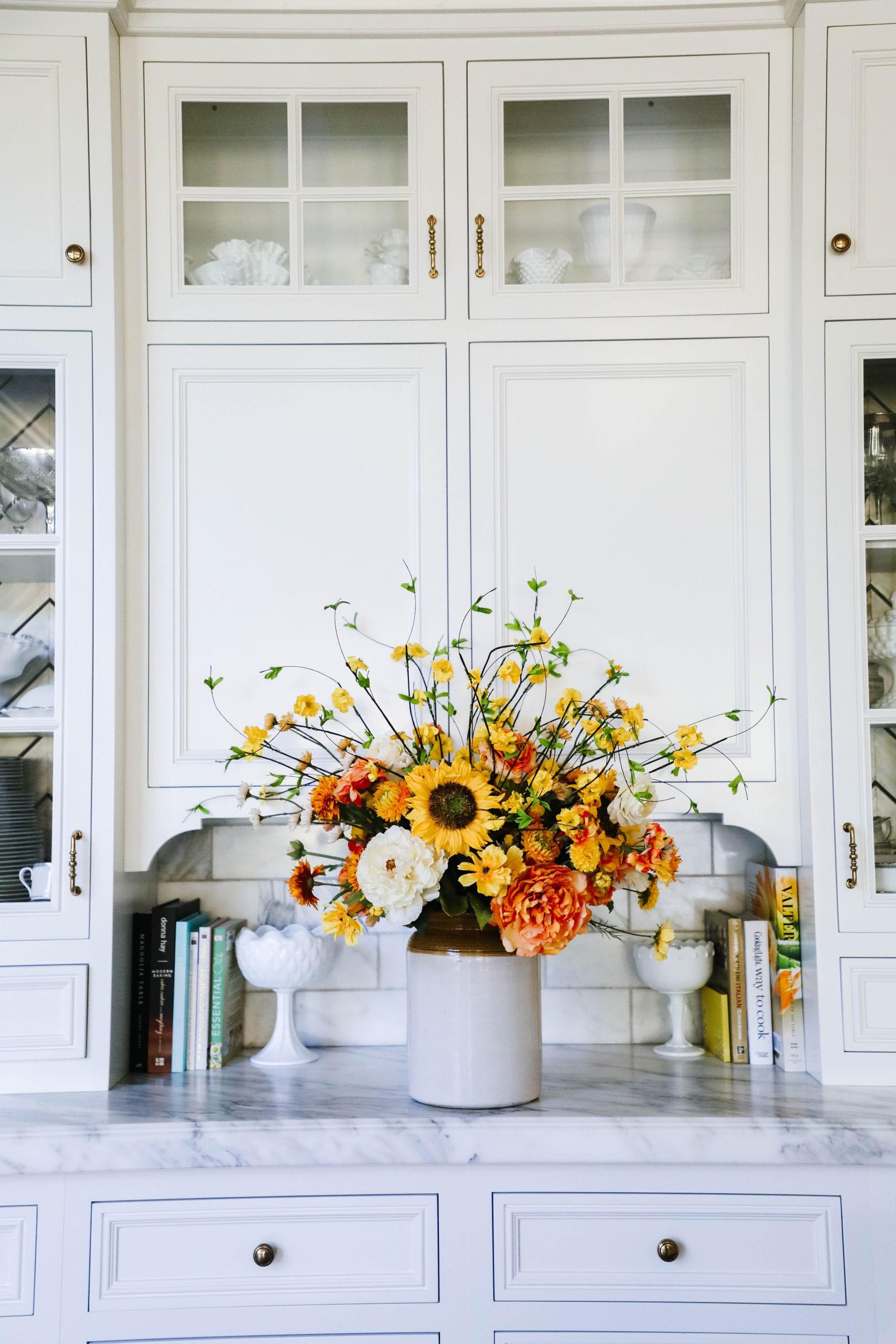 Using Artificial Flowers
I love fresh flowers but I also enjoy using artificial or faux flowers. They last forever and you can use them over and over again and they never die!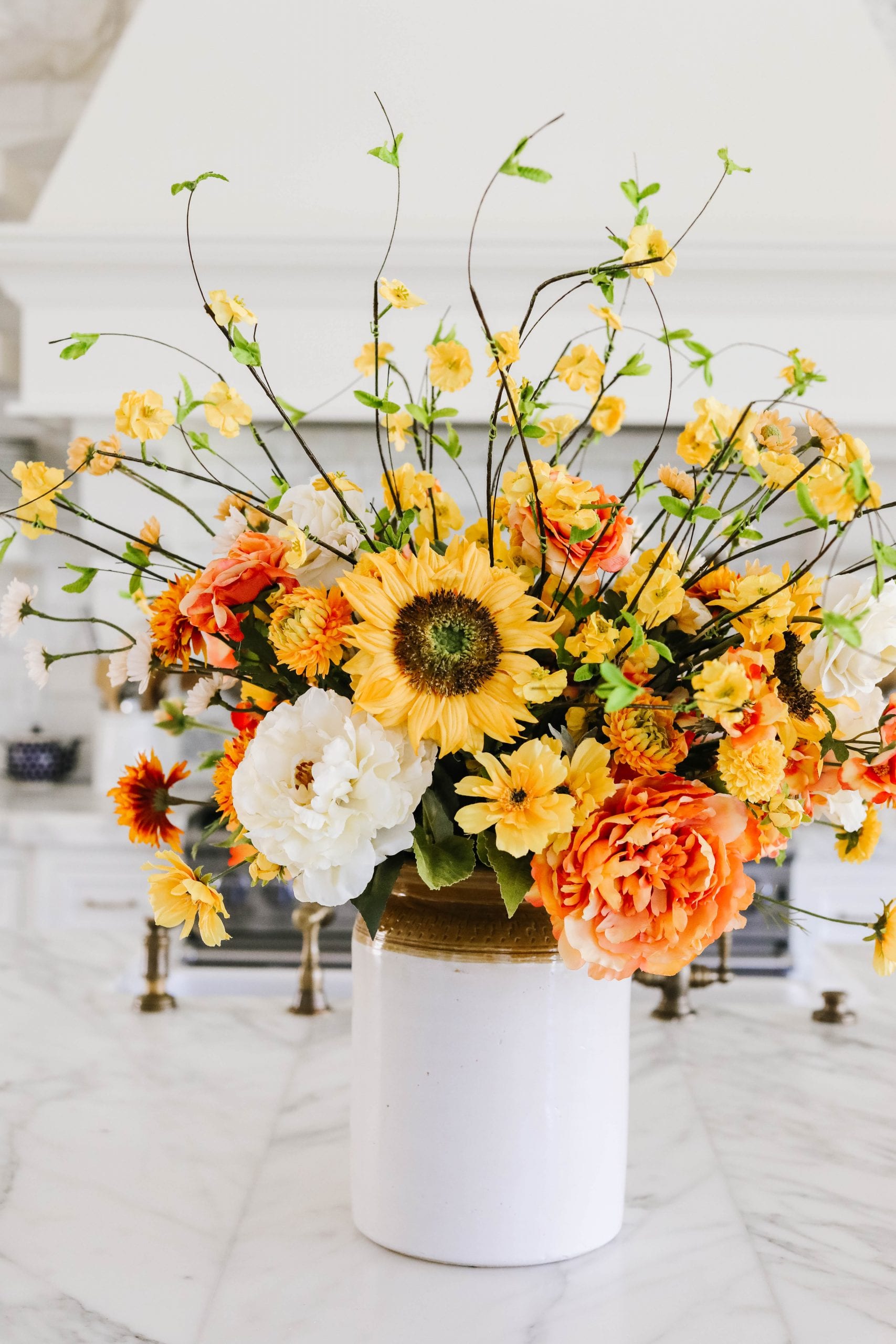 Summer to Fall Colors
I chose yellow and orange colored flowers because they work well for the summer as well as the fall. I love how this turned out and using the antique salt glaze crock added another layer of fall-ish colors to my arrangement.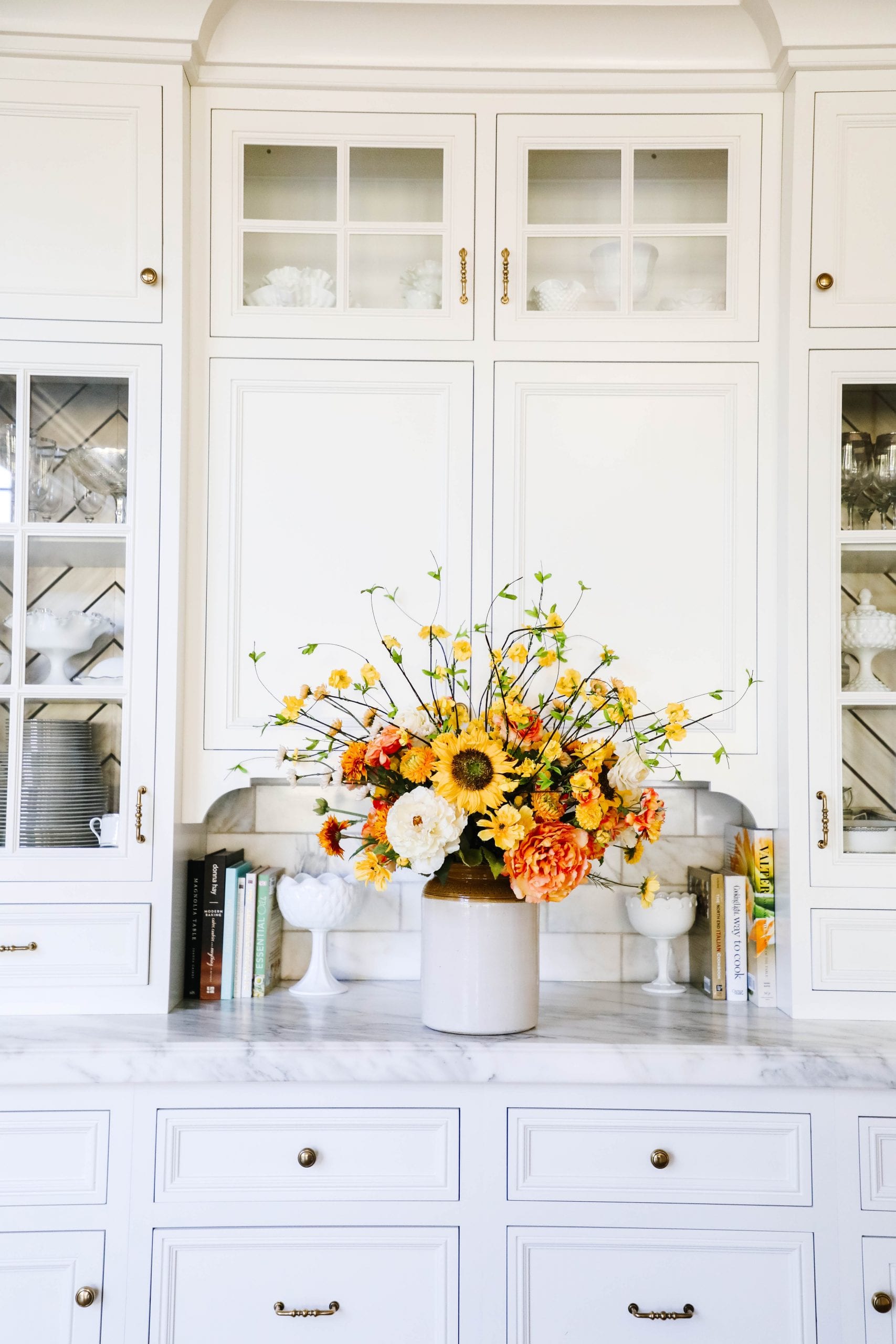 I've linked all the sources for the flowers and some similar salt glazed crocks below. This crock is an antique so I linked some similar items that would work for you to replicate this same look!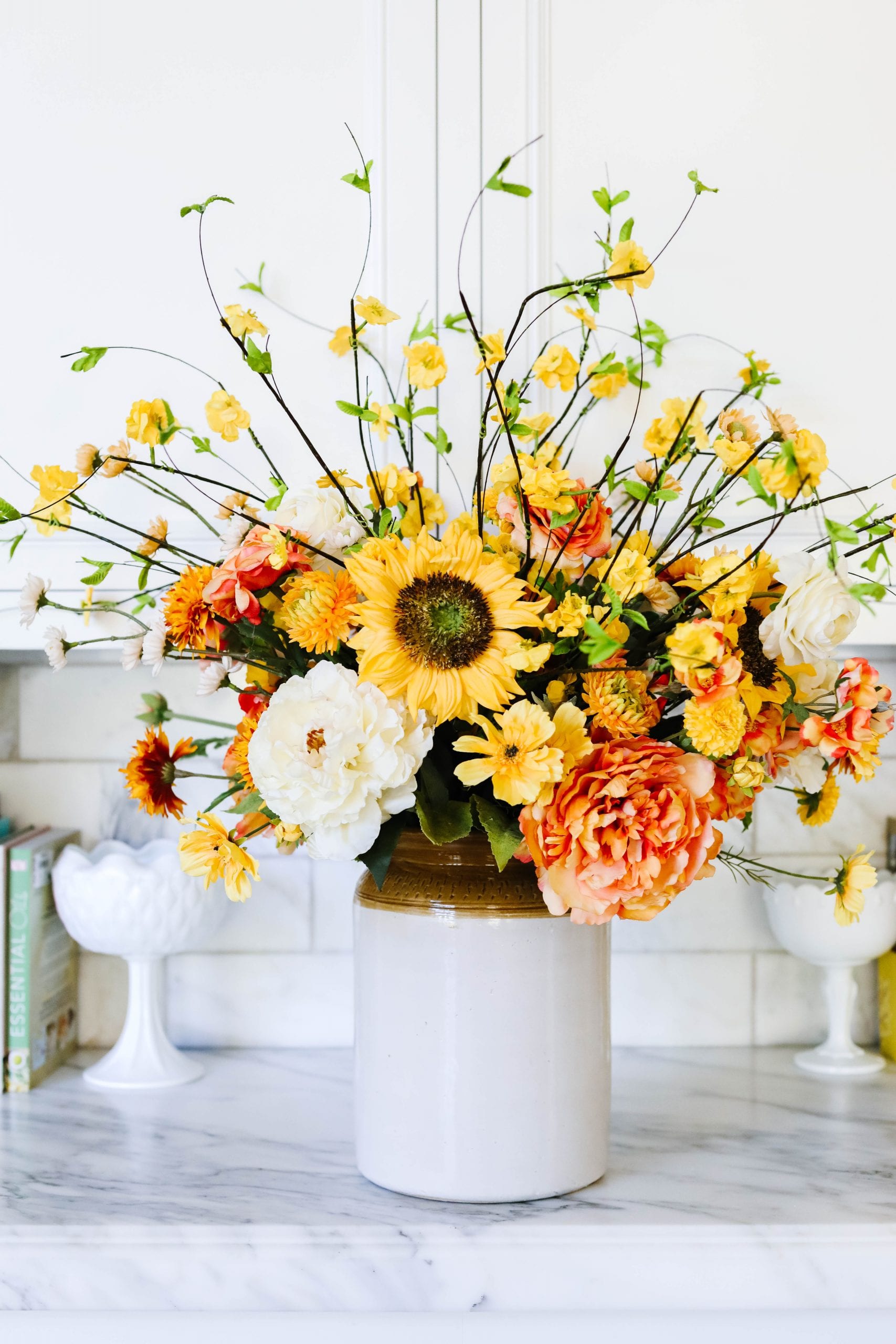 I like to place a centerpiece arrangement in the center of my island in my kitchen for each season.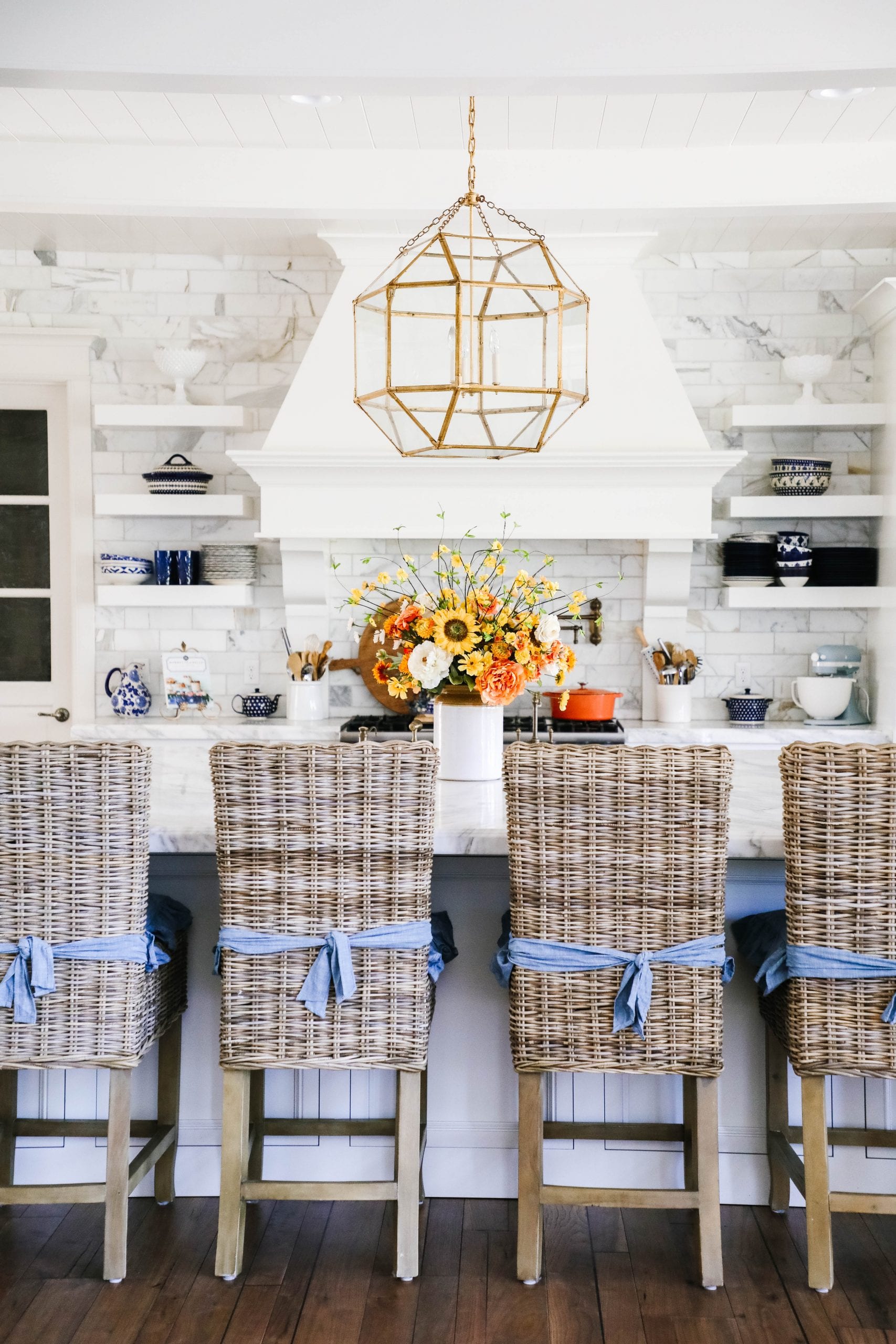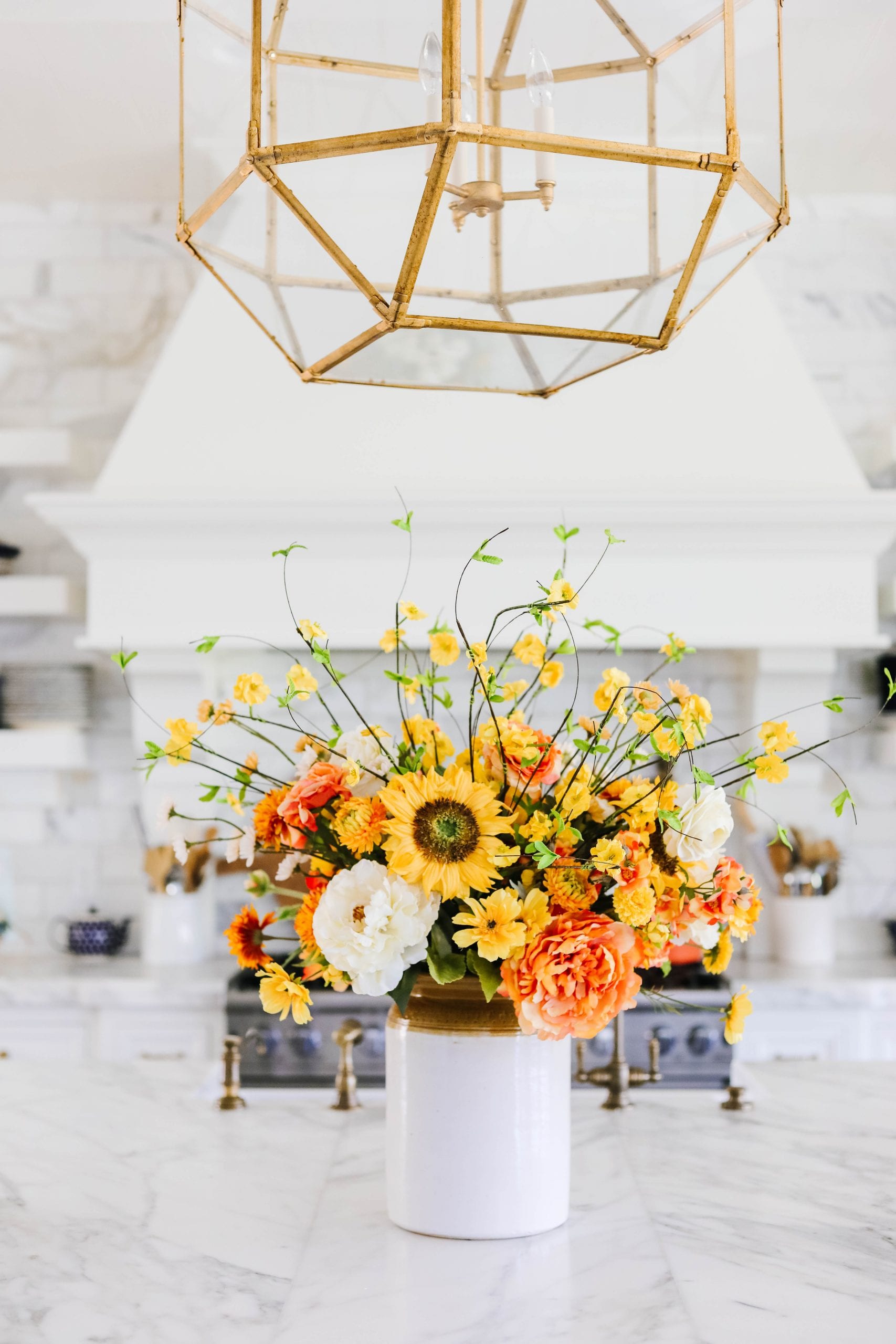 Everyone asks how I reach the island…….well here's the behind the scenes!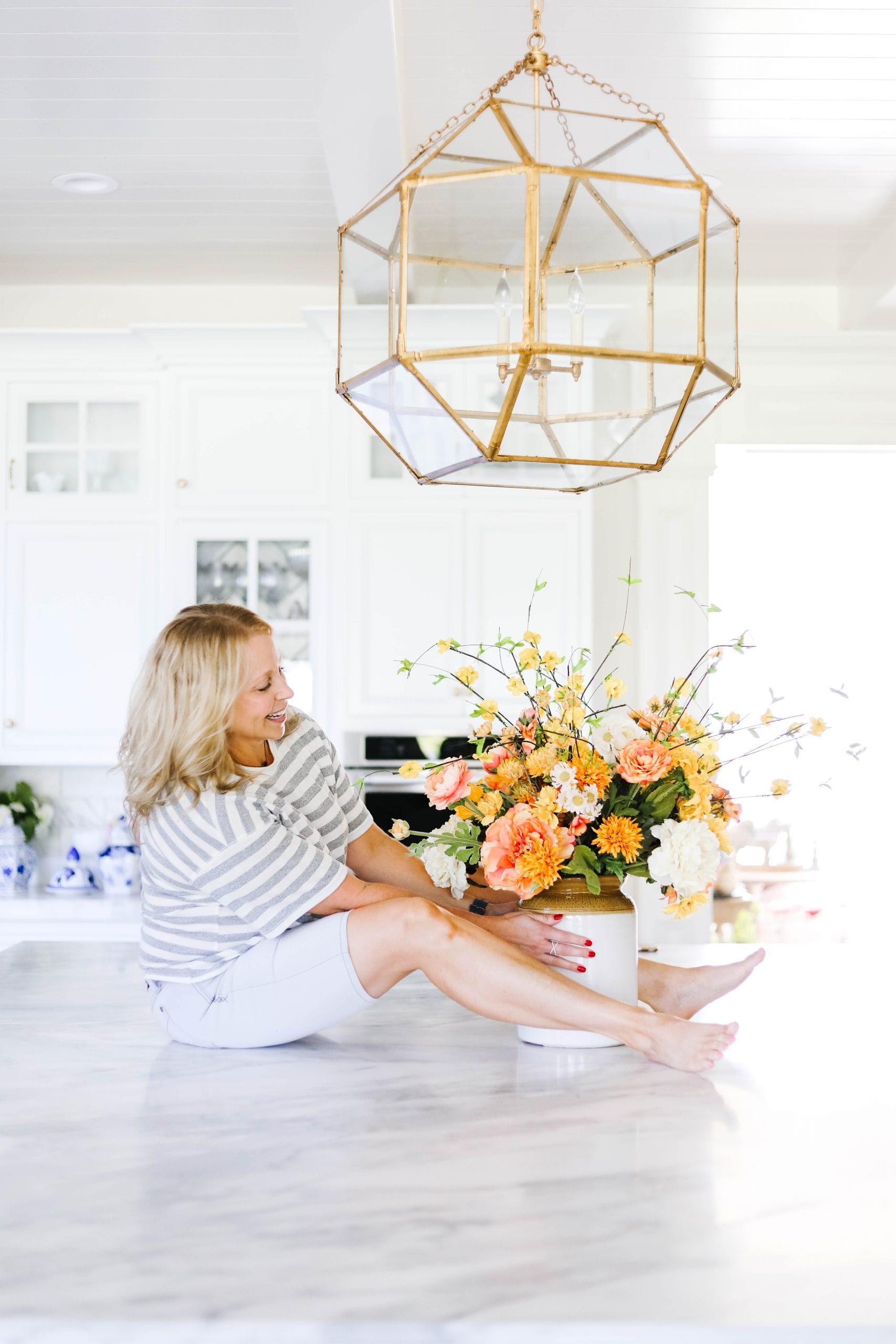 I literally have to crawl or slide myself out to the middle of the island!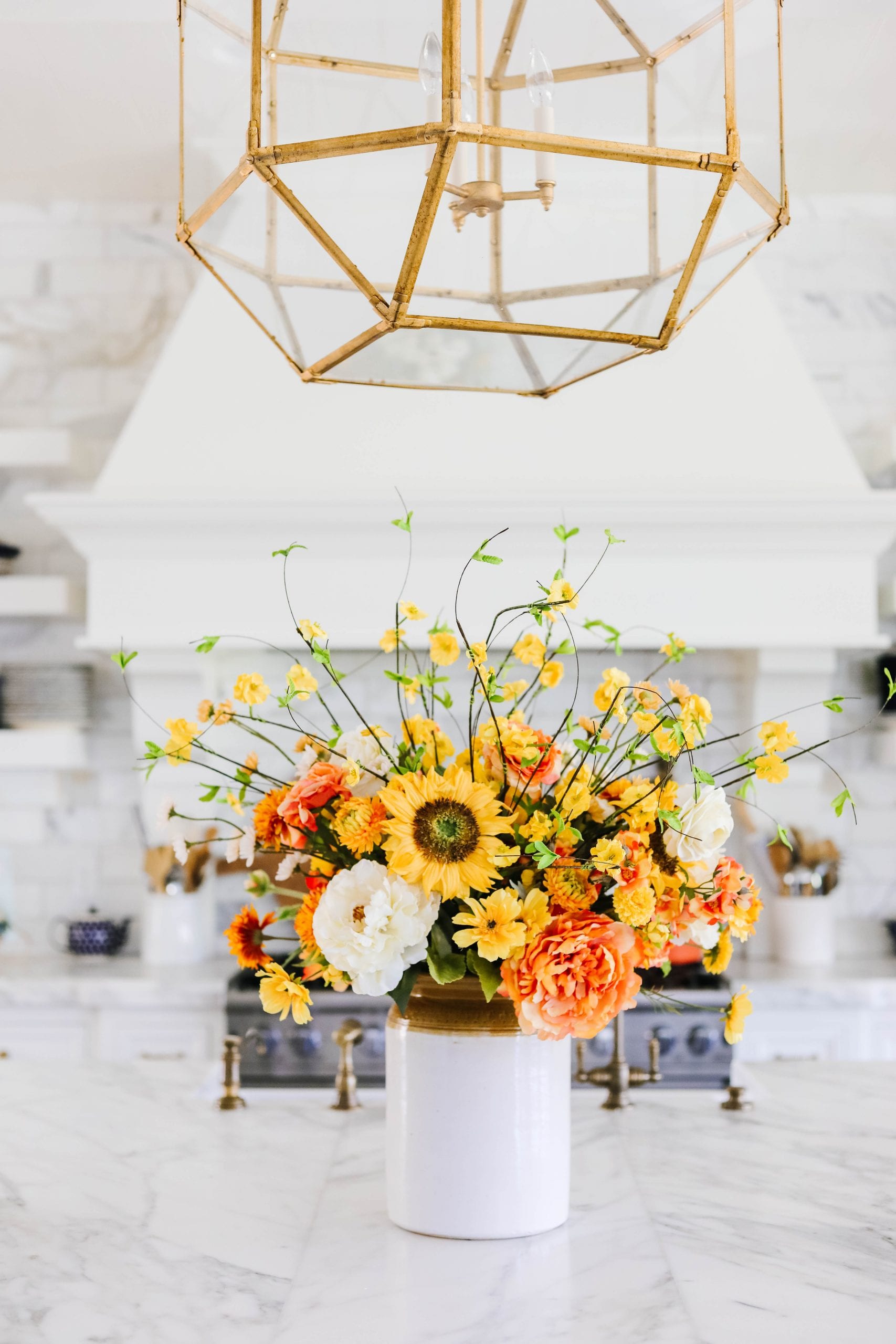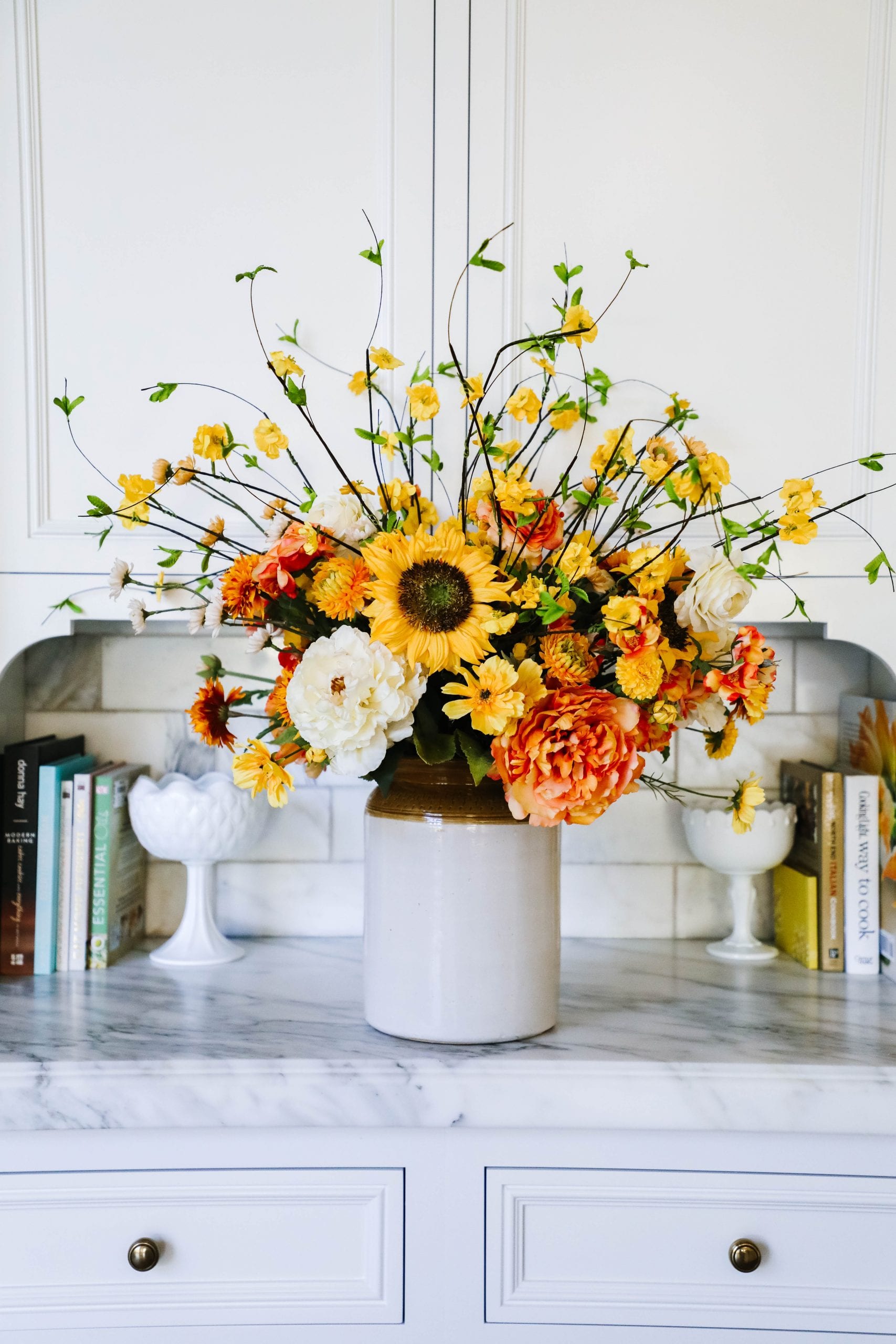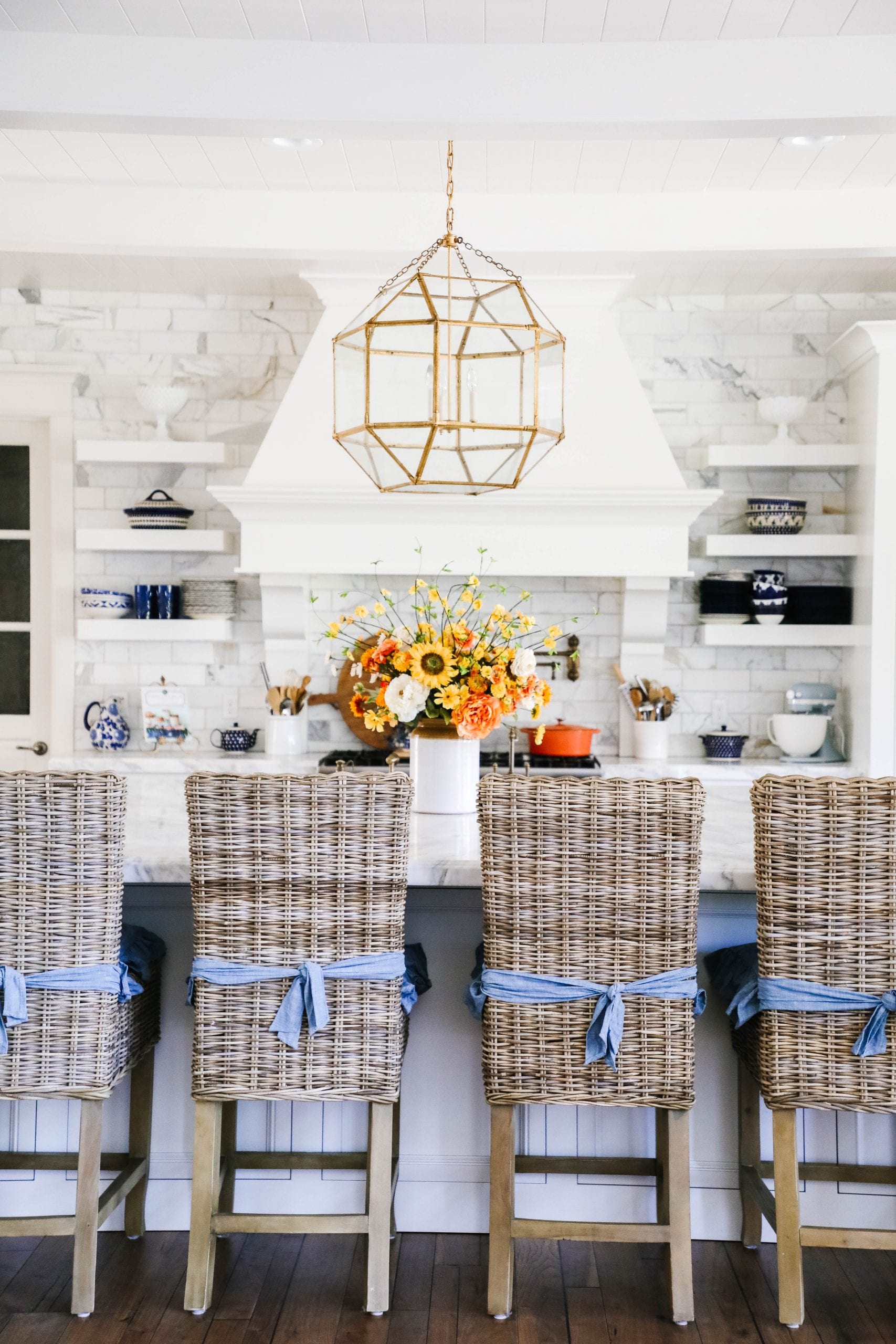 I hope you enjoyed seeing how I made this Summer/Fall Sunflower Centerpiece that I created for my kitchen! You may also enjoy seeing there posts here: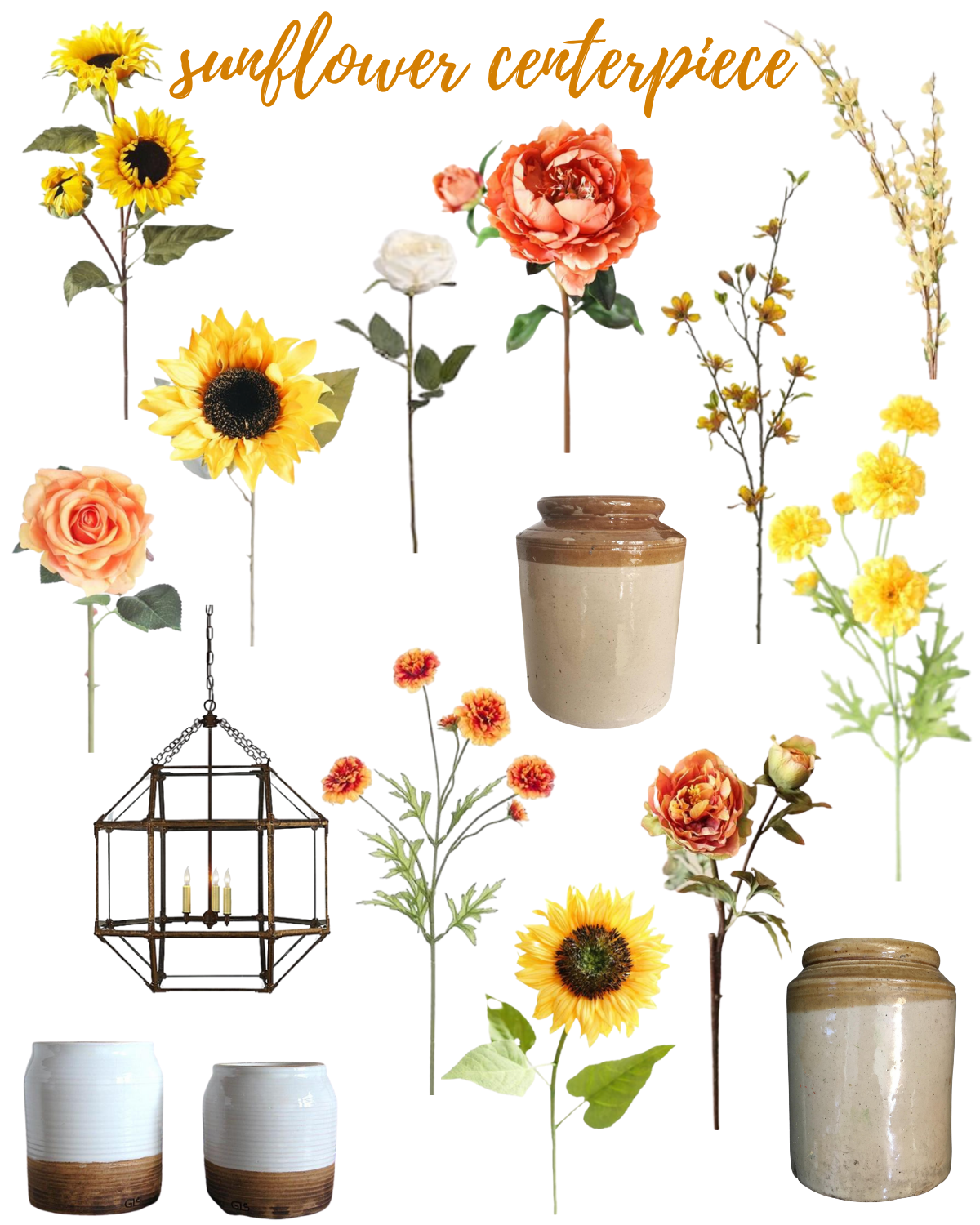 PIN THIS FOR LATER: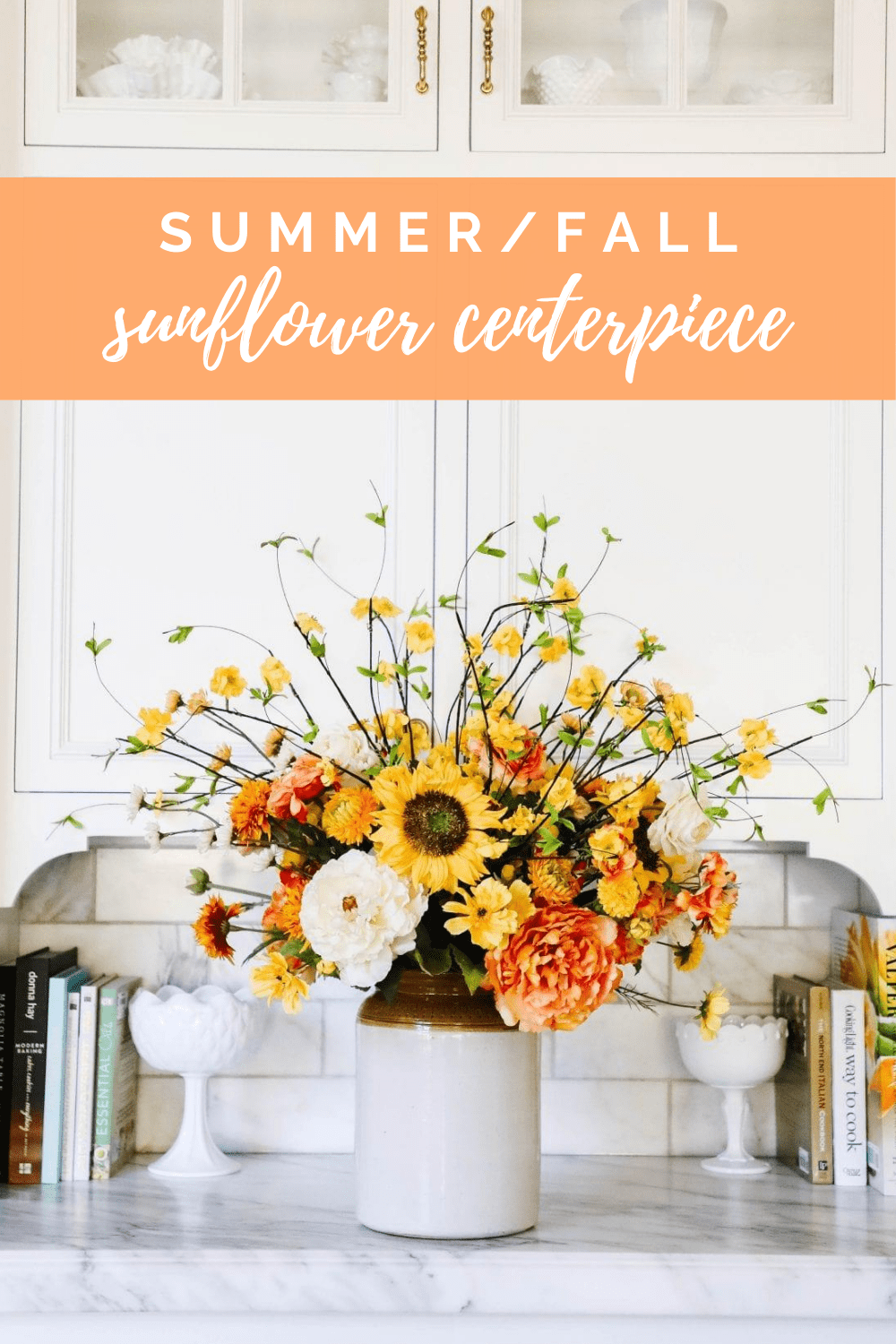 xoxo,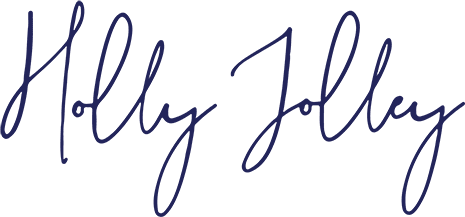 Photos take by Cara Mathis-Catcher In The Rye Photography
Sources and other like items are linked below. Just click on the photo.