The Story Behind the Scones and Honey Butter
Have you ever eaten something and after the first bite, you were transported back to a fond memory? That's how I feel every time I eat these scones and honey butter! One of my earliest memories from my childhood was going to a restaurant called Me & Stan's in Rexburg, Idaho with my grandparents. I distinctly remember the first time I bit into their scones covered in honey butter and I've been hooked ever since! Every time I visited my grandparents in Idaho, I always had to go to Me & Stan's and get my fill. When I went to college in Idaho, I carried on my tradition and would go there often with my roommates.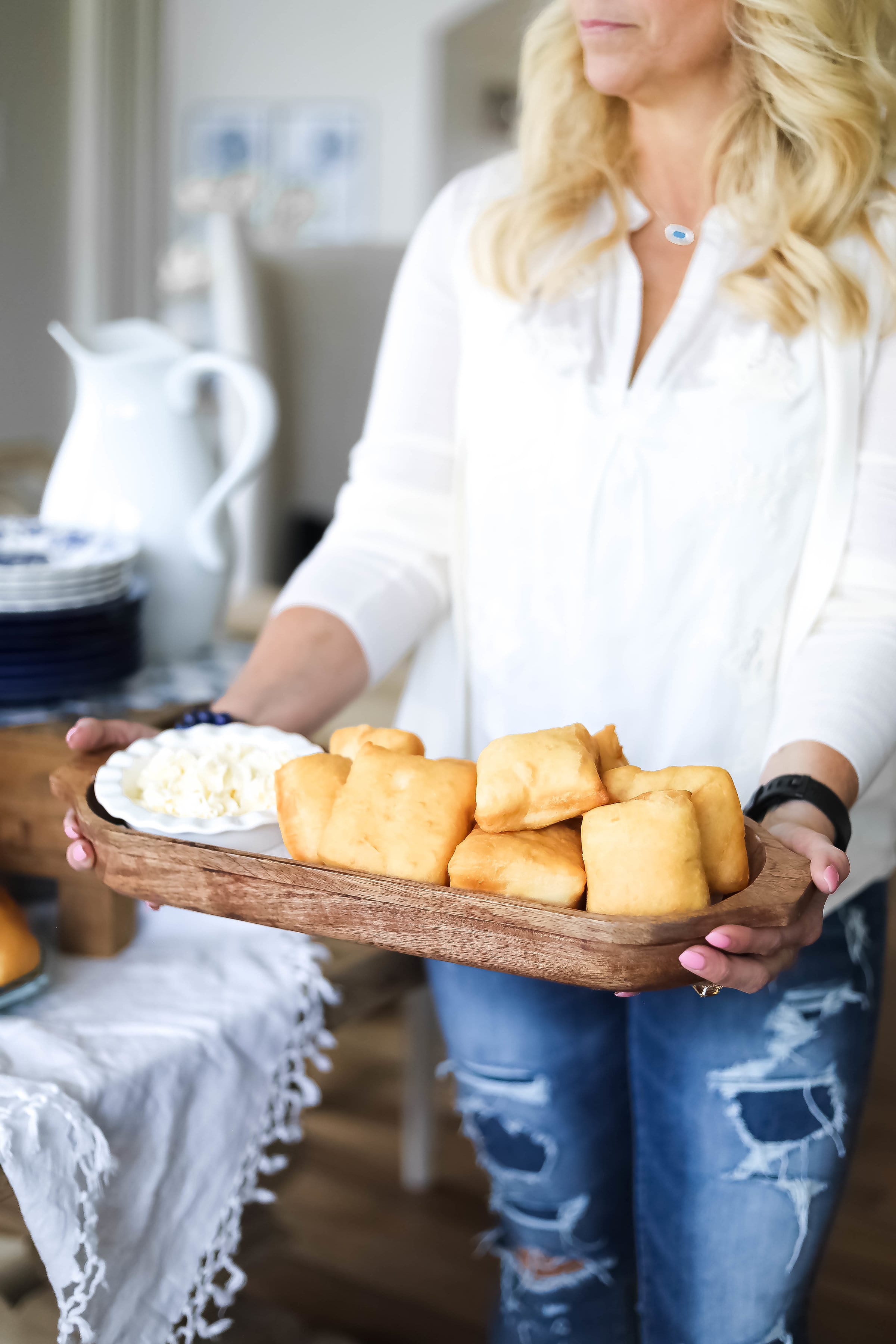 When I was driving through Rigby, Idaho a few weeks back, I discovered that Me & Stan's had closed! I was heartbroken. Not only are the scones and honey butter my favorite thing on this planet, but the memories made there were precious to me. I couldn't imagine going the rest of my life without one of Stan's scones slathered in honey butter! Going there every summer made me feel close to my grandparents who passed away many years ago. Later that week I googled Me & Stan's and figured out that Stan, now 83 years old, had retired. I had tried to figure out how to make these on my own over the years and could never quite get it right.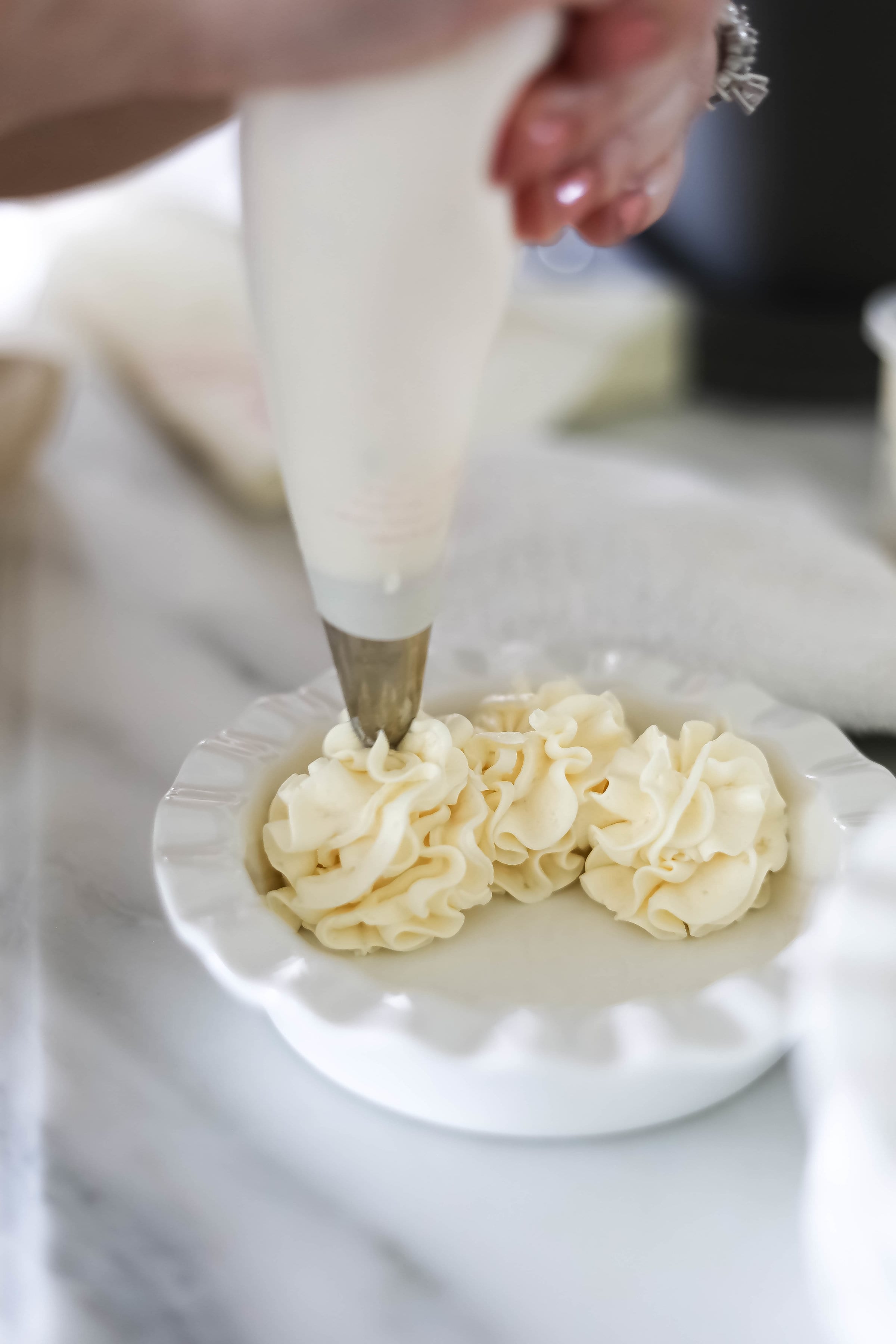 After thinking about it for a couple days, I decided to try to track Stan down. I figured it was a small town and he couldn't be too hard to find! I got online again to search, and sure enough, there was Stan's phone number! I called and he answered on the first ring! I introduced myself and told him about my memories of being a little girl and going to his restaurant with my grandparents and continuing to visit during my college days. We chatted for a while and he seemed delighted that I had called him. We became fast friends and realized he had known many of my extended relatives who had passed on. I decided to get up the nerve to ask him if I could buy his recipes! He told me that he had sold it to a company in Utah and I was crushed! We continued to chat and I shared with him how I had tried replicating his honey butter and scone dough, but I couldn't quite get it right! I told him all the ingredients I had used for the honey butter and he shared that I was really close to getting it right. He suggested to use a simple syrup made of sugar and water instead of powdered sugar and validated the rest of the ingredients I had mentioned to help me try to figure it out.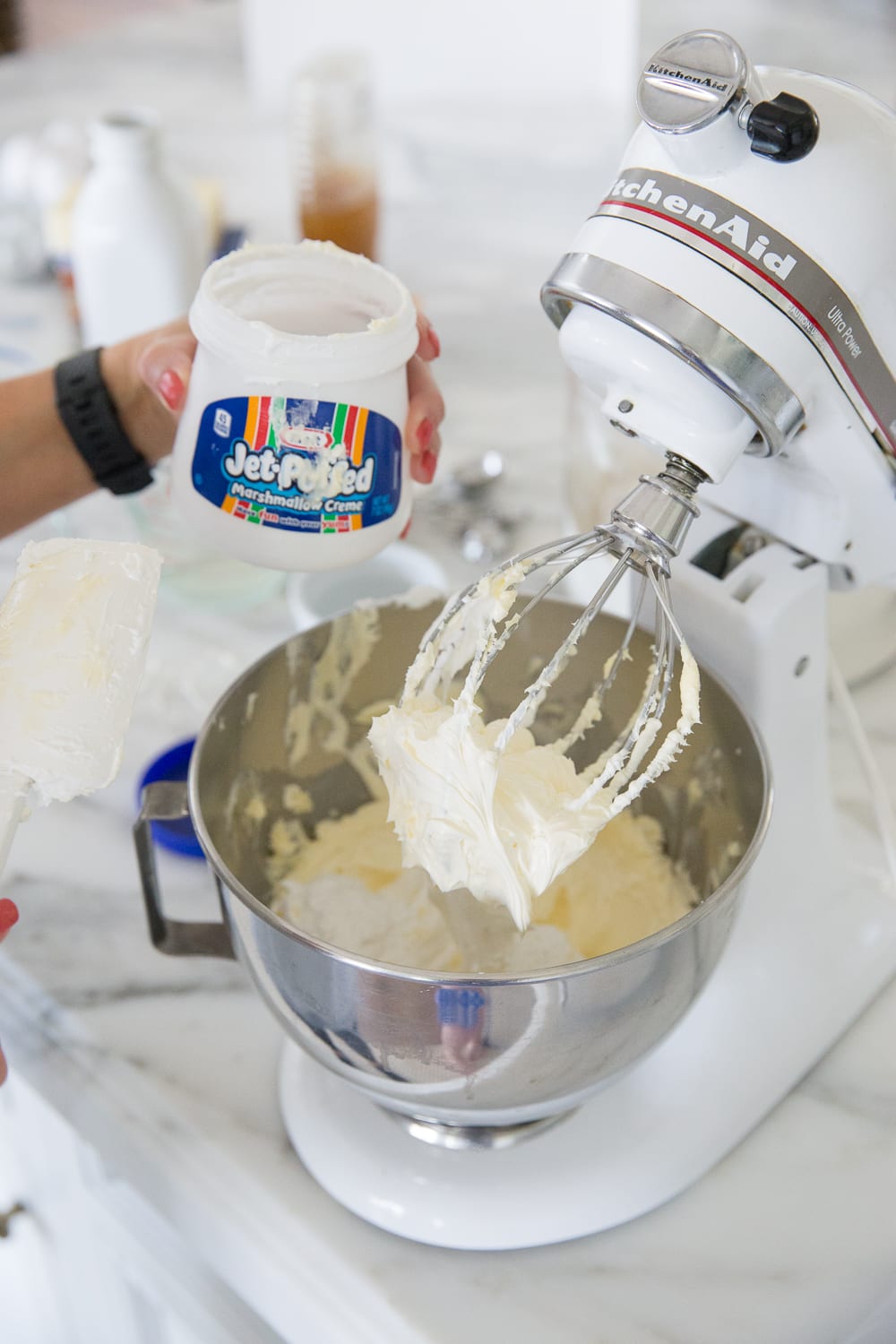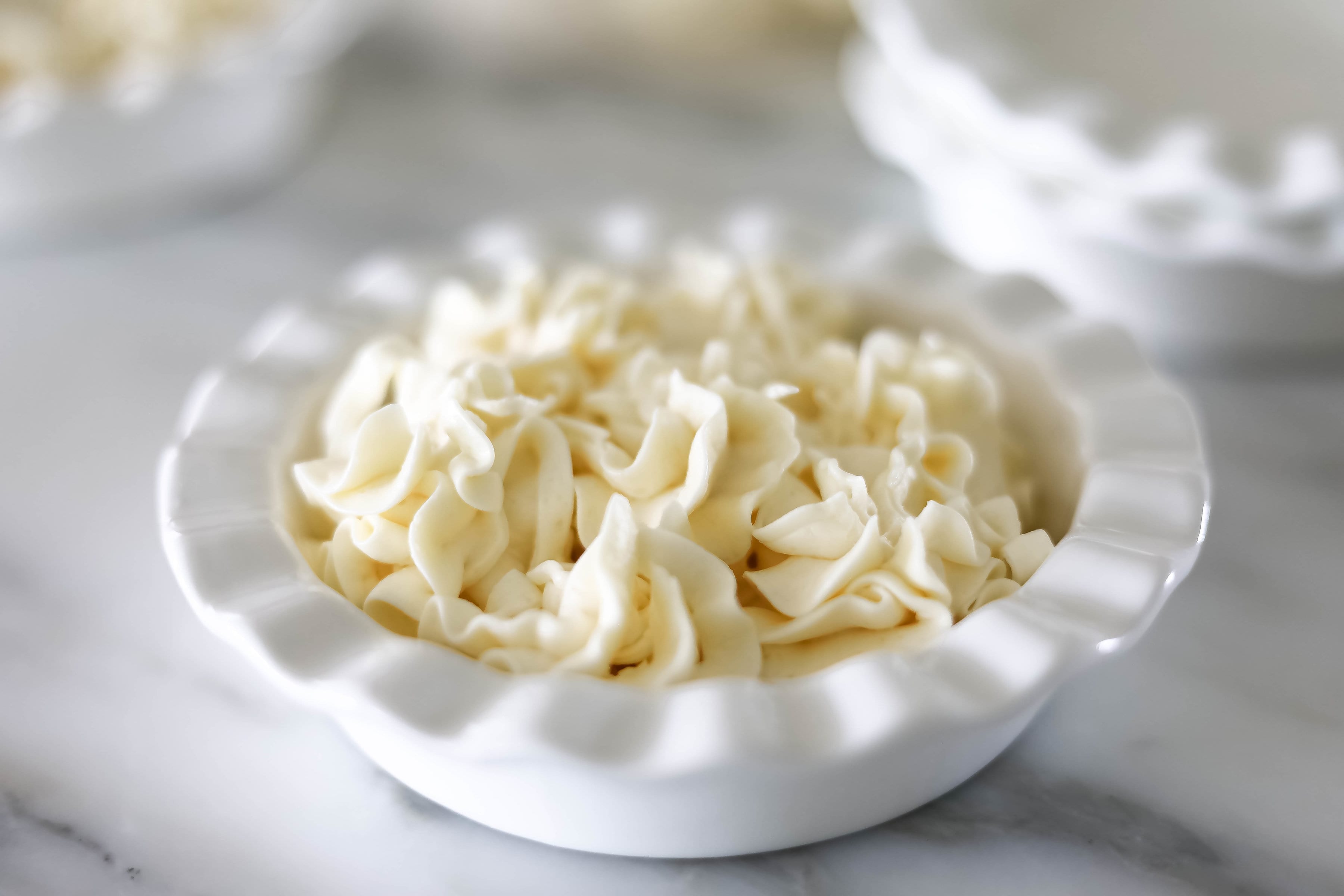 I then asked him about the dough. He told me to find a sweet bread or roll dough recipe from an old Idaho cookbook. Well, I just happened to have some of my grandma's old Idaho cookbooks and I started looking through them. I was able to find a handful of recipes, so I had a good idea of what the right ingredients were. I started playing around with some of the recipes I found and I think I've finally come up with the perfect scone dough recipe that is as close to Stan's as I can get!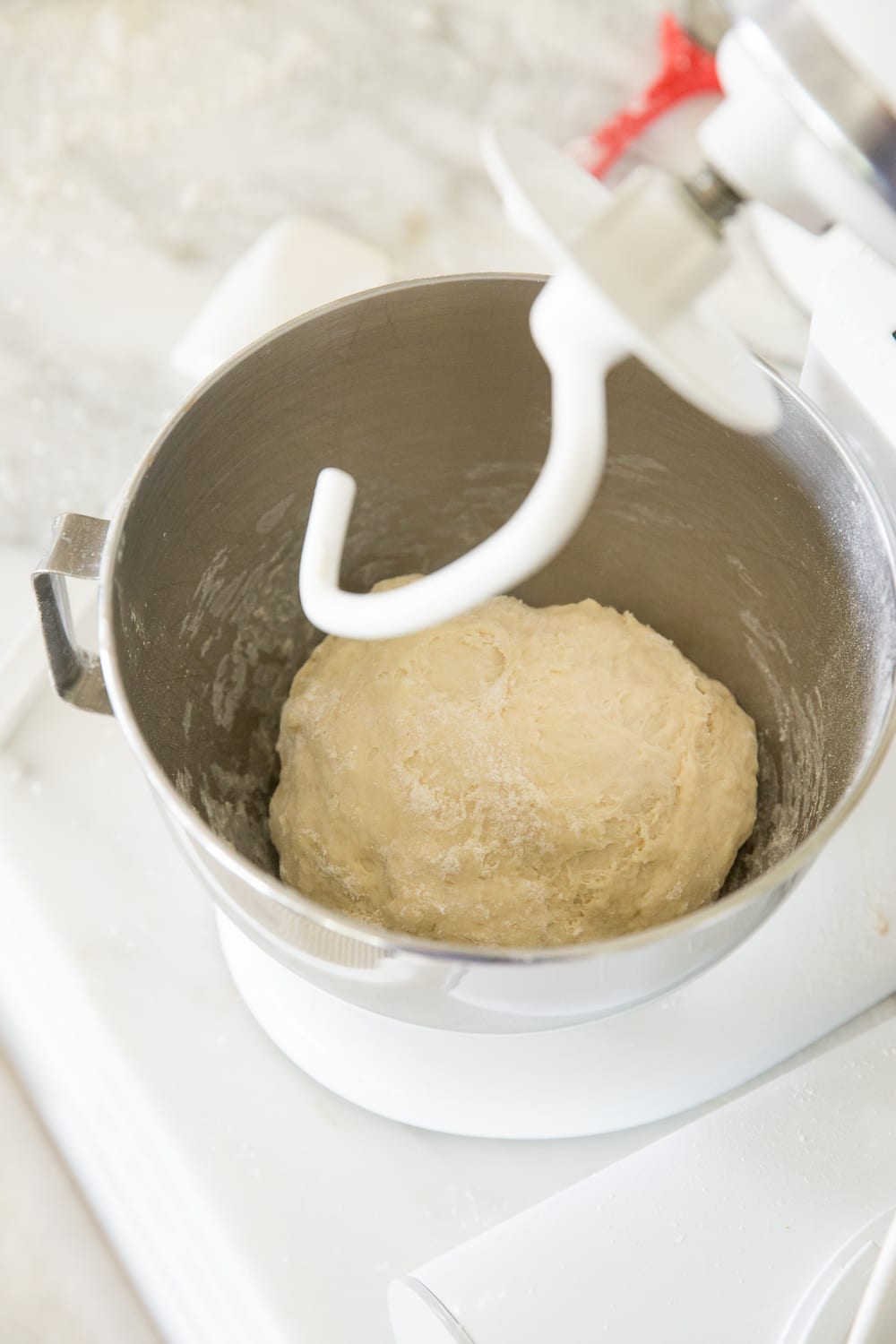 I used a couple of Stan's suggestions and was able to get the honey butter down perfectly as well! I was so excited! My family was too, of course, because now I can make the same scones and honey butter that they had grown up eating when we'd visited family in Idaho.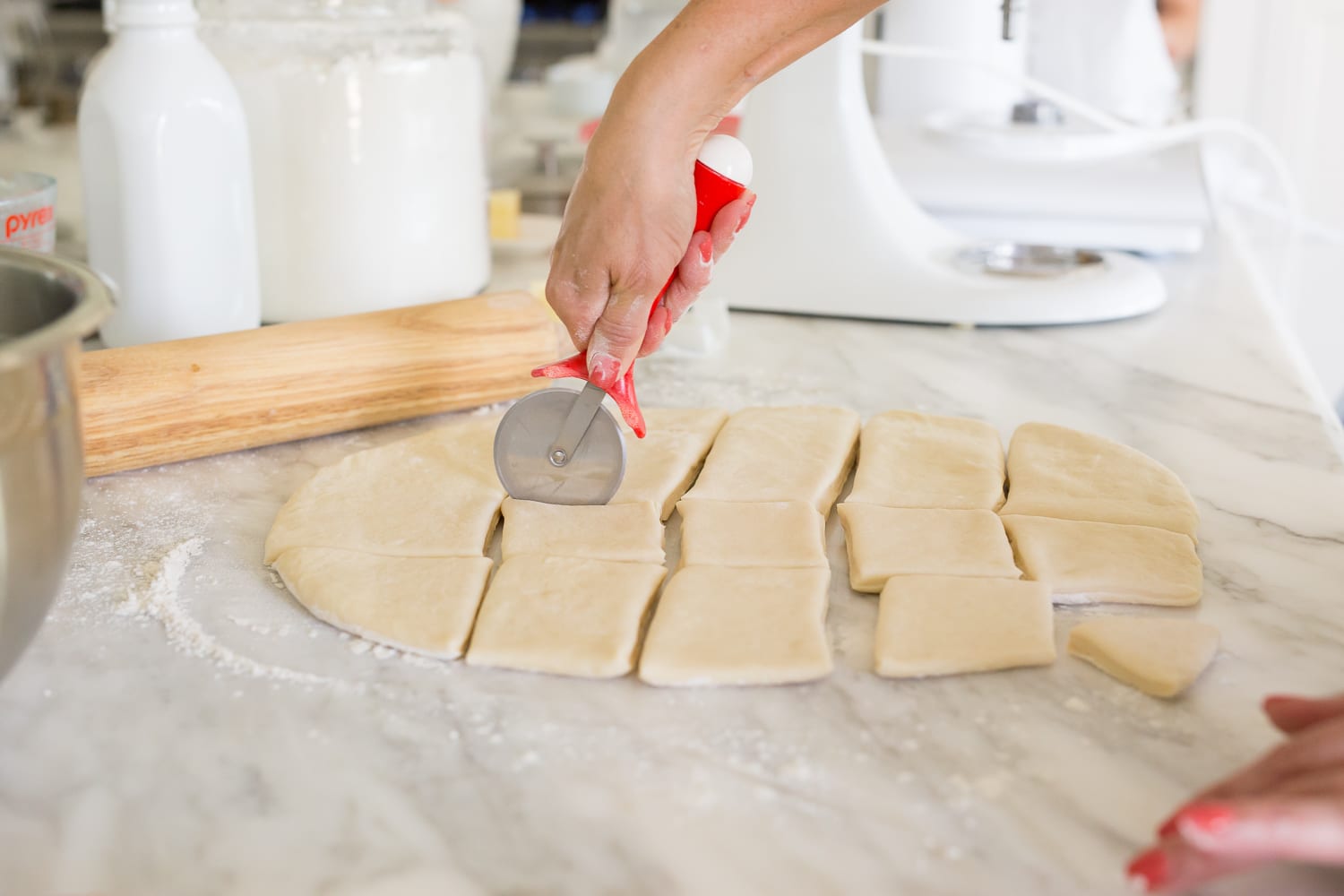 I appreciated the time Stan took to speak with me. He is a sweet and dear man! As we were ending our conversation, he told me to give him a call next time I'm in Idaho and we will go have a coke! I hope to be able to do that with him someday. I'll never forget the impact this sweet man has had on my life with his delicious recipes and for taking the time to speak with me and share some tips to help me replicate the scones and honey butter. I hope you will also be able to feel a little bit of his love when you try these for yourselves!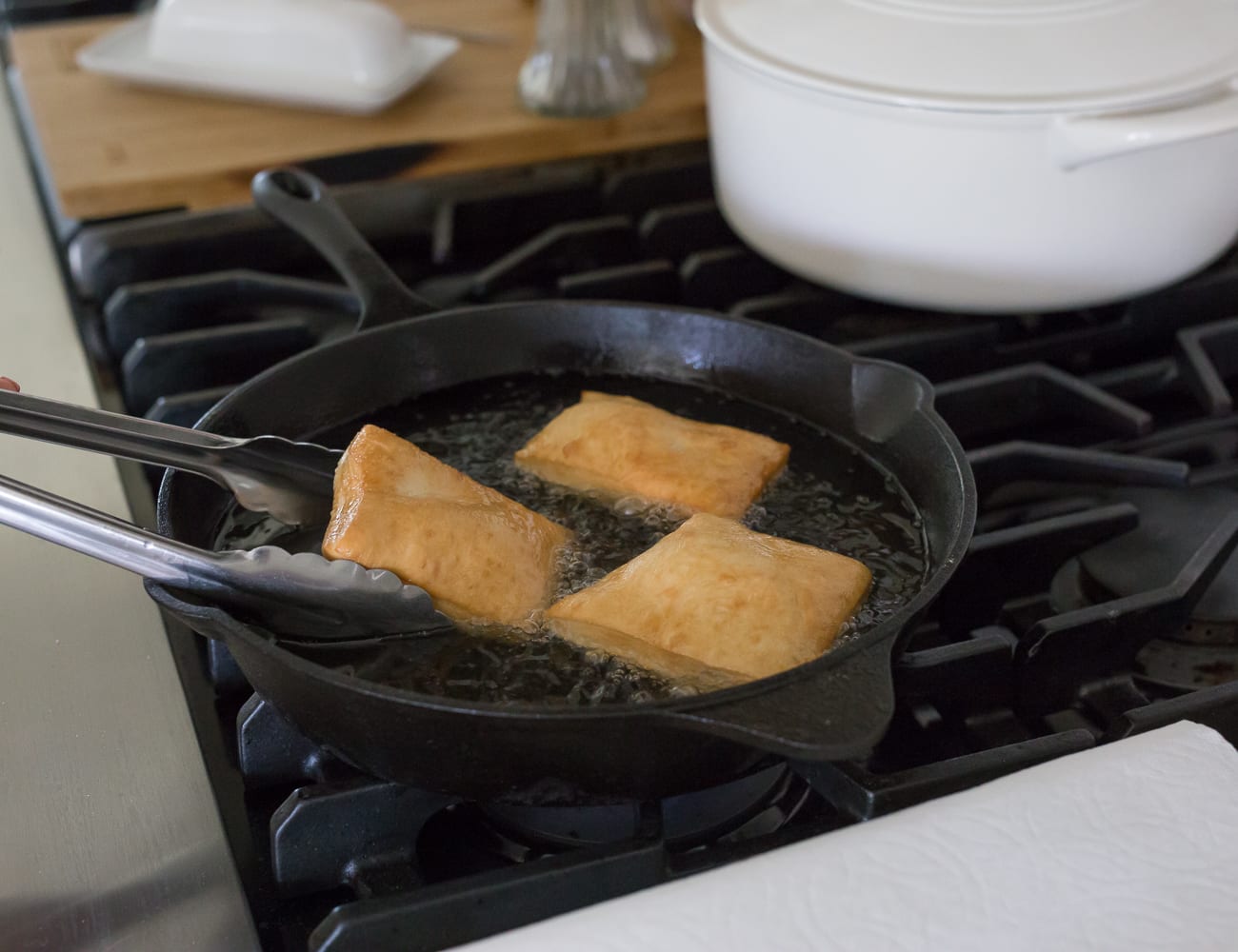 Holly's Helpful Tips:
*Lukewarm is hotter than you think so make sure your water and milk are warm enough to activate the yeast. Make sure the sugar is mixed in well too.
*If you don't have a kitchen aid mixer, you can use any mixer that has a dough hook to mix up the dough. If you don't have a stand mixer, you will want to mix it together with a spoon and then lay it on a floured surface and knead the dough by hand until it's all mixed together well.
* For frying, I use a cast iron pan, but any deep frying pan will do.
*You can use vegetable or canola oil if you don't have peanut oil or are dealing with any food allergies
*This will make a large batch of honey butter, but it can be stored for quite awhile in the refrigerator. You can half it if you don't want to make this large of a batch. We use honey butter on cornbread, biscuits and my homemade rolls to so it's nice to have a container of it on hand.
*When you've mixed all of the honey butter ingredients together, let it go a little longer to incorporate some air into it. This will make it more like a whipped butter.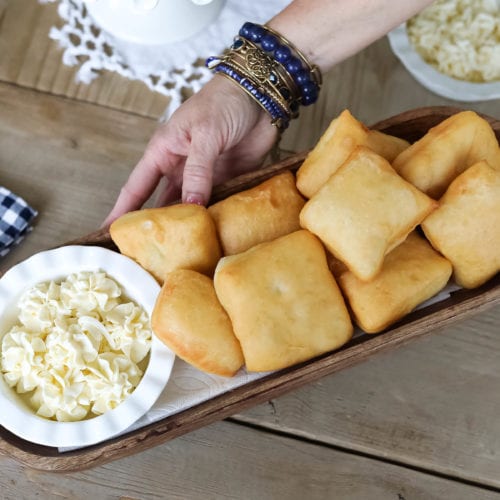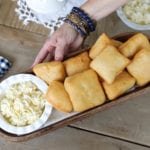 Stan's Honey Butter
Ingredients
1

lb

Butter

Room Temperature

1

lb

Margarine

Room Temperature

14

oz

Marshmallow Creme

1/2

cup

Water

1/2

cup

Sugar

1 1/2

cup

Honey
Instructions
Mix water and sugar in a small saucepan and bring to a boil. As soon as the sugar is dissolved, remove from heat. Set aside to cool.

In a stand mixer or large bowl with a hand mixer, whip butter and margarine until they start to become a fluffy. Then add in the honey, marshmallow cream, and the simple syrup.

Keep whipping it until it's all mixed together well and has formed a creamy, whipped consistency.

Refrigerate 1-2 hours or until use.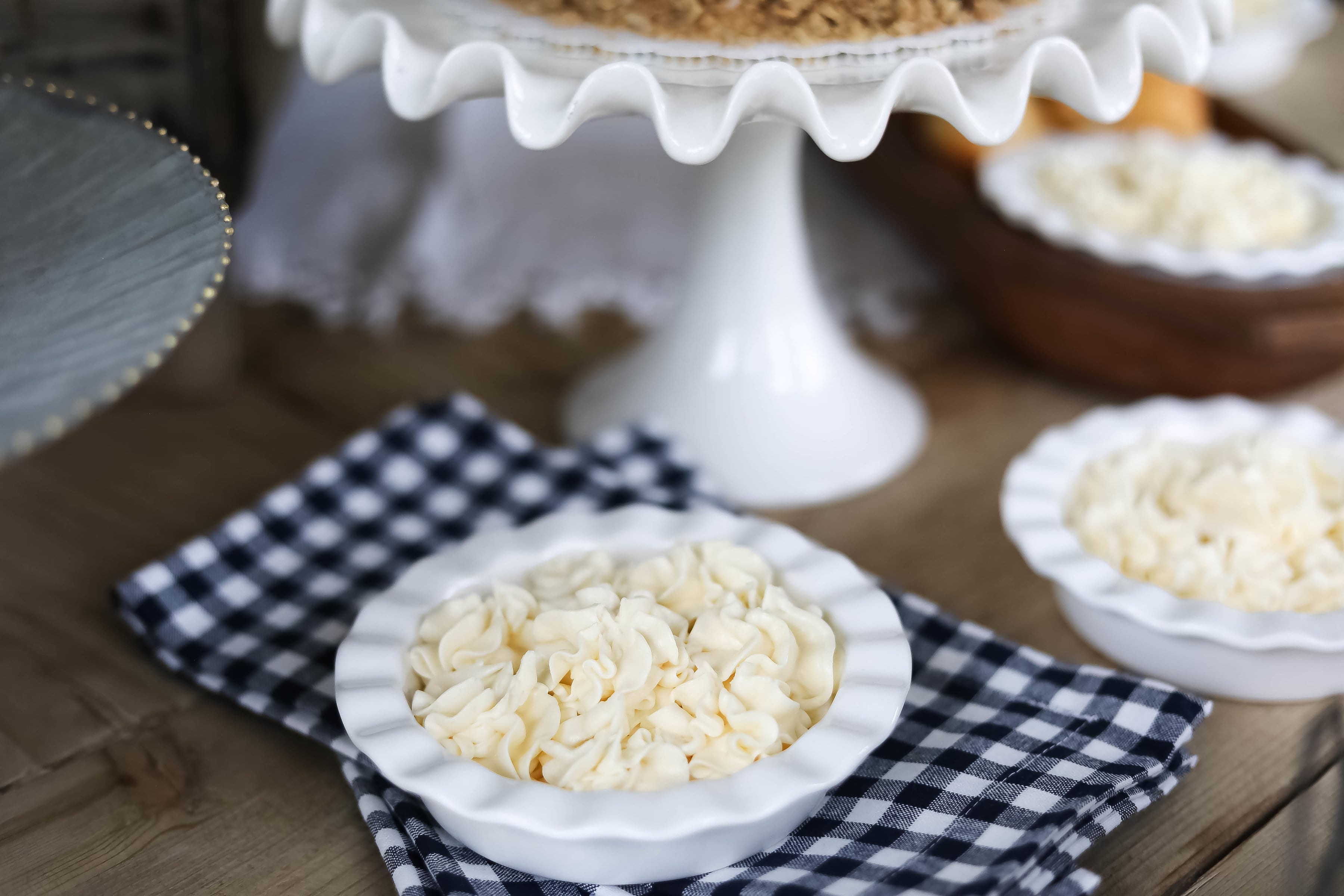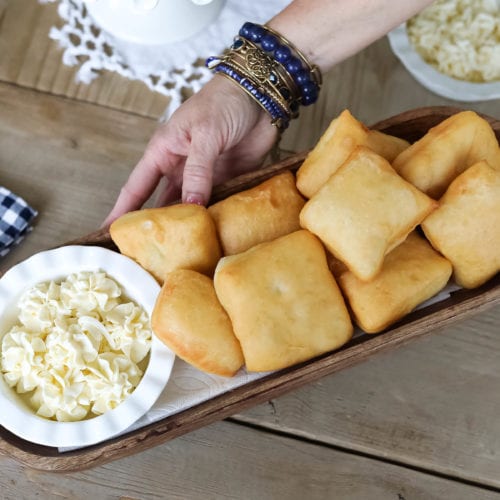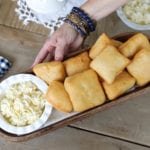 Stan's Scones
In Idaho and Utah, people call fried bread scones! This recipe is straight from this area and tastes amazing! Fried bread has a lot of names depending on where it comes from in the world but whatever you choose to call it, it's always good! Give this scones and honey butter a try, you'll not regret it!
Ingredients
1

cup

Water

Lukewarm

1

cup

Milk

Lukewarm

1

TBSP

Yeast

1/4

cup

Butter

Melted

4

TBSP

Sugar

5

cups

Flour

2

tsp

Salt

Peanut Oil

For Frying
Instructions
In a mixer or large mixing bowl, blend water, milk, sugar, and yeast and blend together well. Let stand until it bubbles and looks frothy on top.

Melt butter and set aside.

In a separate bowl, whisk the flour and salt together.

When yeast mixture is ready, add in the melted butter and then slowly add the flour and salt mixture one cup at a time. Mix together until everything is mixed together well.

Spray a large bowl with cooking spray and transfer dough into it. Cover with a damp dishcloth and put in warm place for the dough to rise. Let rise for about an hour or until the dough has almost doubled in size.

Sprinkle extra flour onto a clean surface and dump out the dough onto the floured surface. Rub flour around your rolling pin and start to roll the dough out into a rectangle. Roll out to about ½" thick and then cut them into 3"x3" sized squares.

Put about 1-2" of oil in a cast iron pan and heat to about 320-330 degrees. Do not exceed 340 or you will burn the dough. The scones should float in the oil and not sit on the bottom of the pan while frying.

Fry scones on each side until a light brown color and flip over and do the same on the other side. They will begin to puff up. Drain on a plate with paper towels.

Serve warm with honey butter.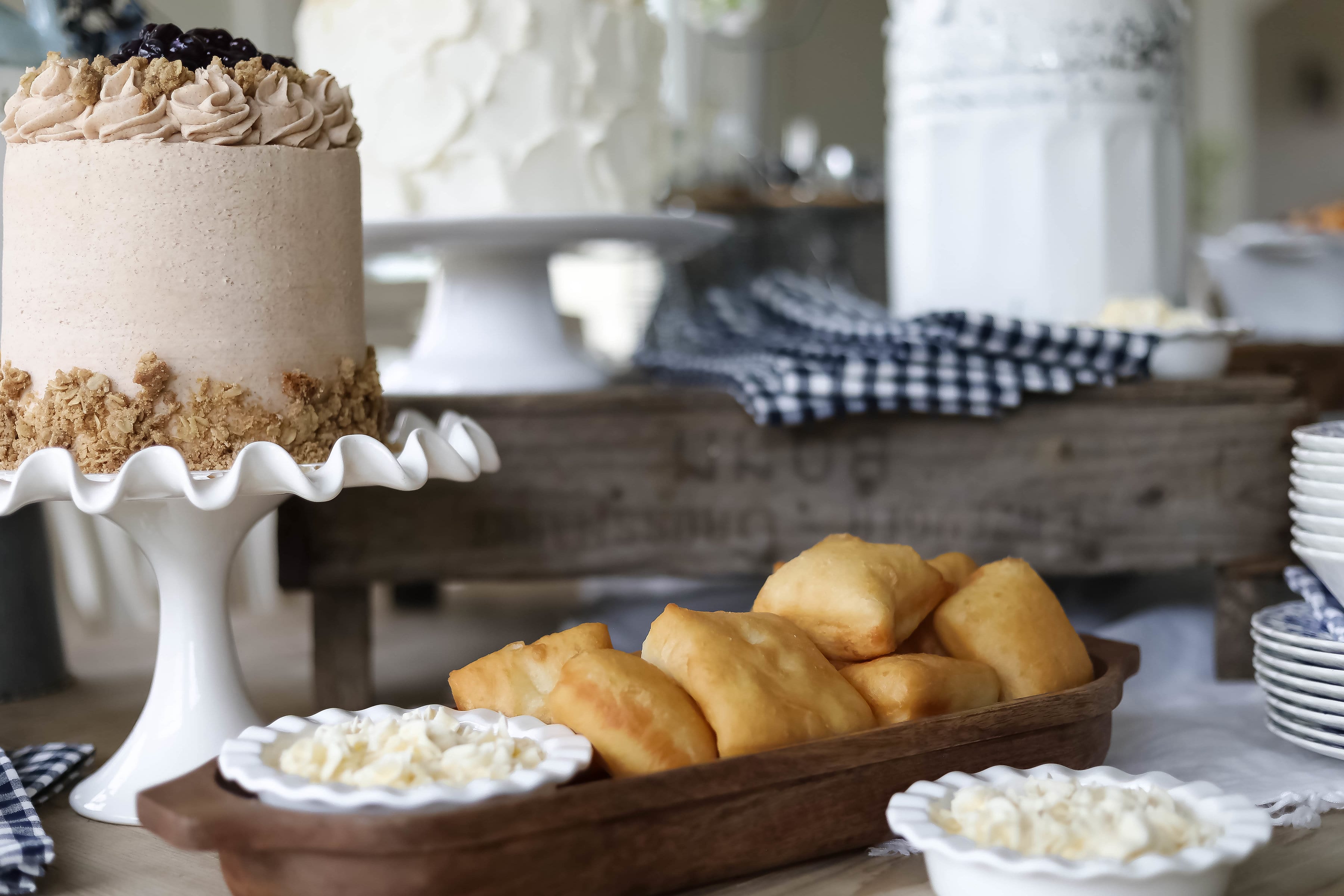 To see more of the scones and a fun entertaining idea check out my Pie-oneer Day post.
I hope you love these recipes as much as my family and I do! Enjoy!
XOXO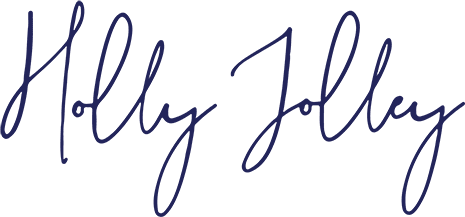 Shop the Post Here:

Photos by homewithhollyj and Cara @catcherintheryephotography – www.honeyandliving.com
PIN THIS FOR LATER: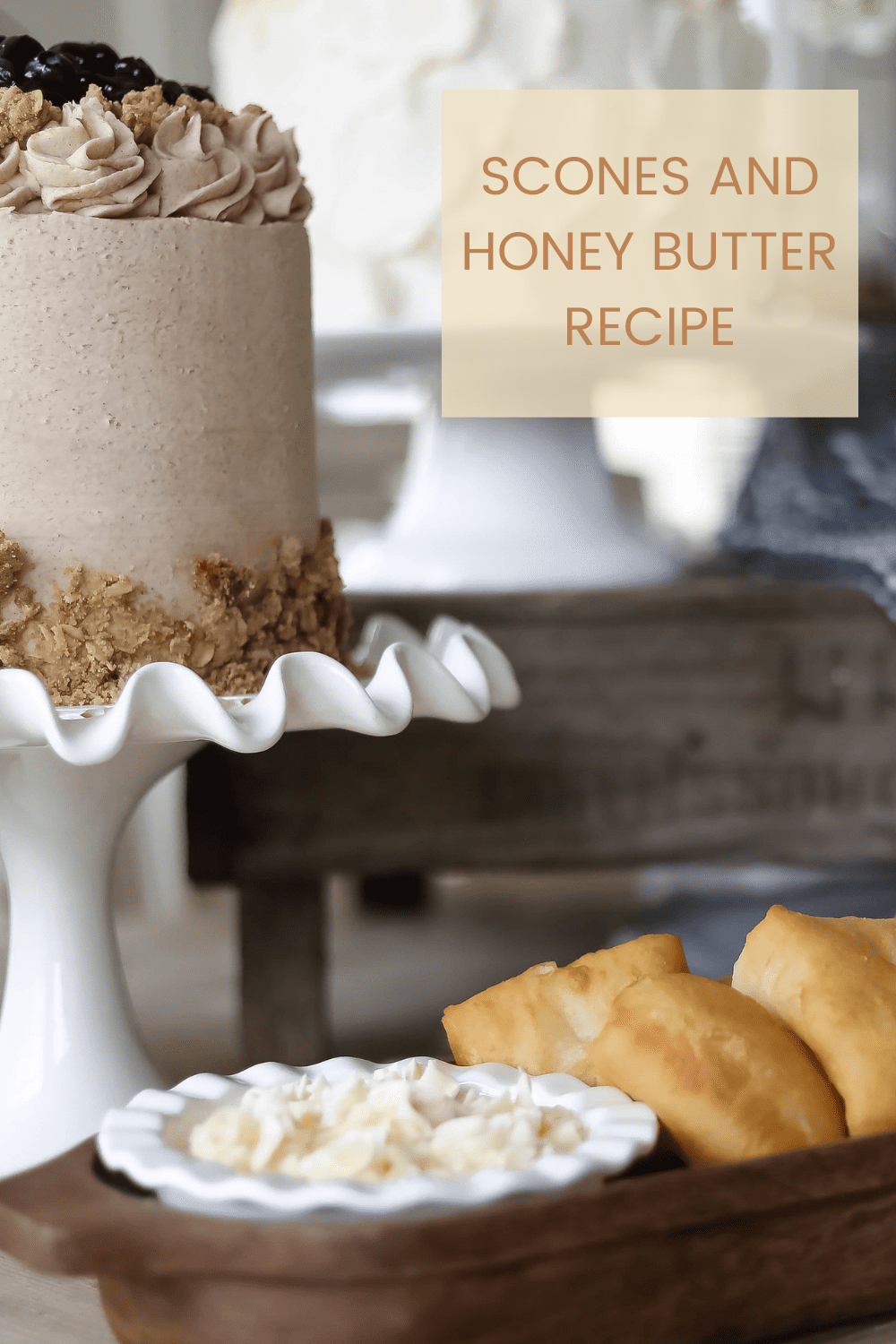 SCONES AND HONEY BUTTER