Christmas Tree Decor Ideas
I'm sharing some of my Christmas Tree Decor Ideas and many of these items are on sale too! I'll link all the items below at the bottom of the post. Keep scrolling for a few tips on decorating a Christmas tree.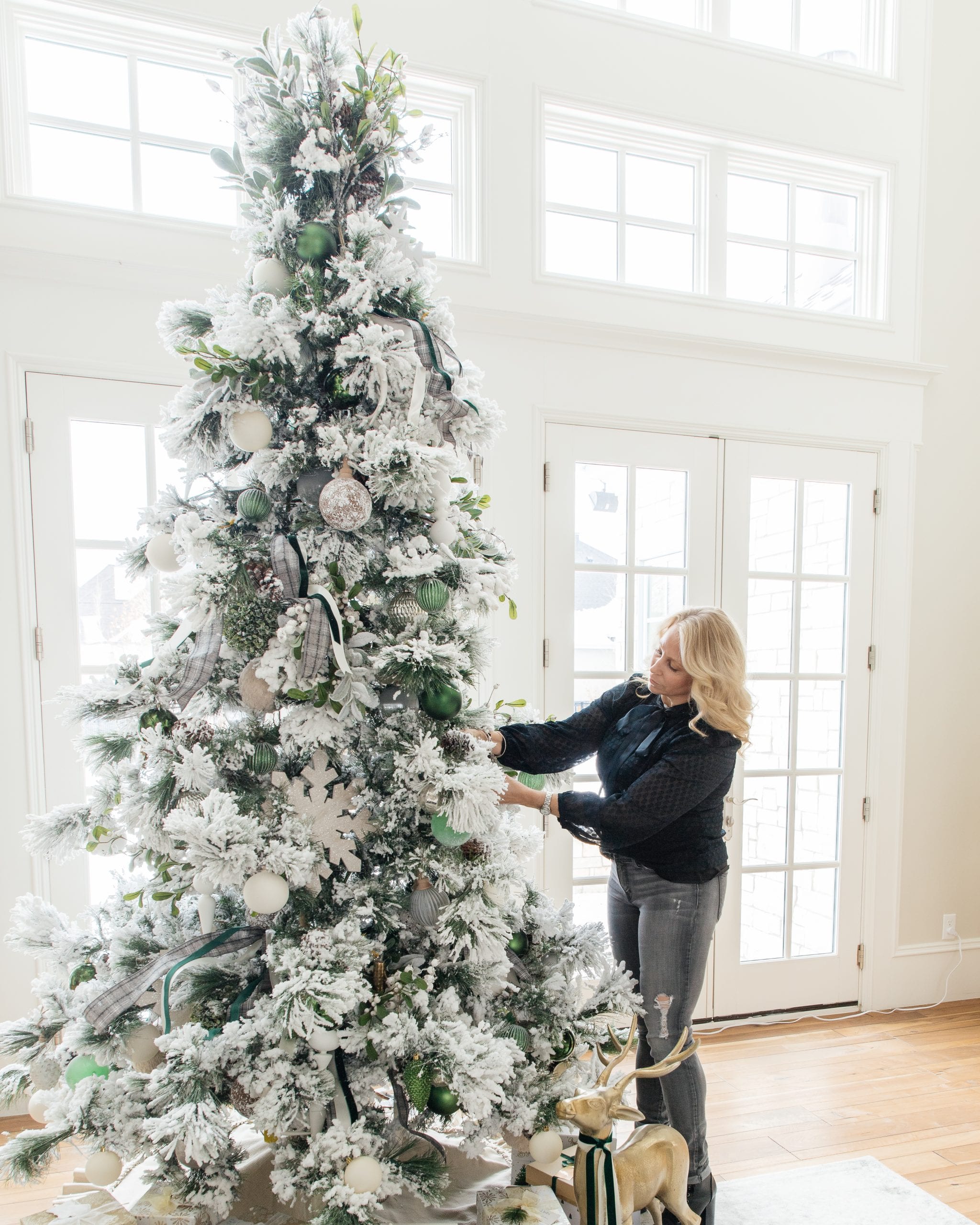 Green, Ivory, White, and Silver Flocked Tree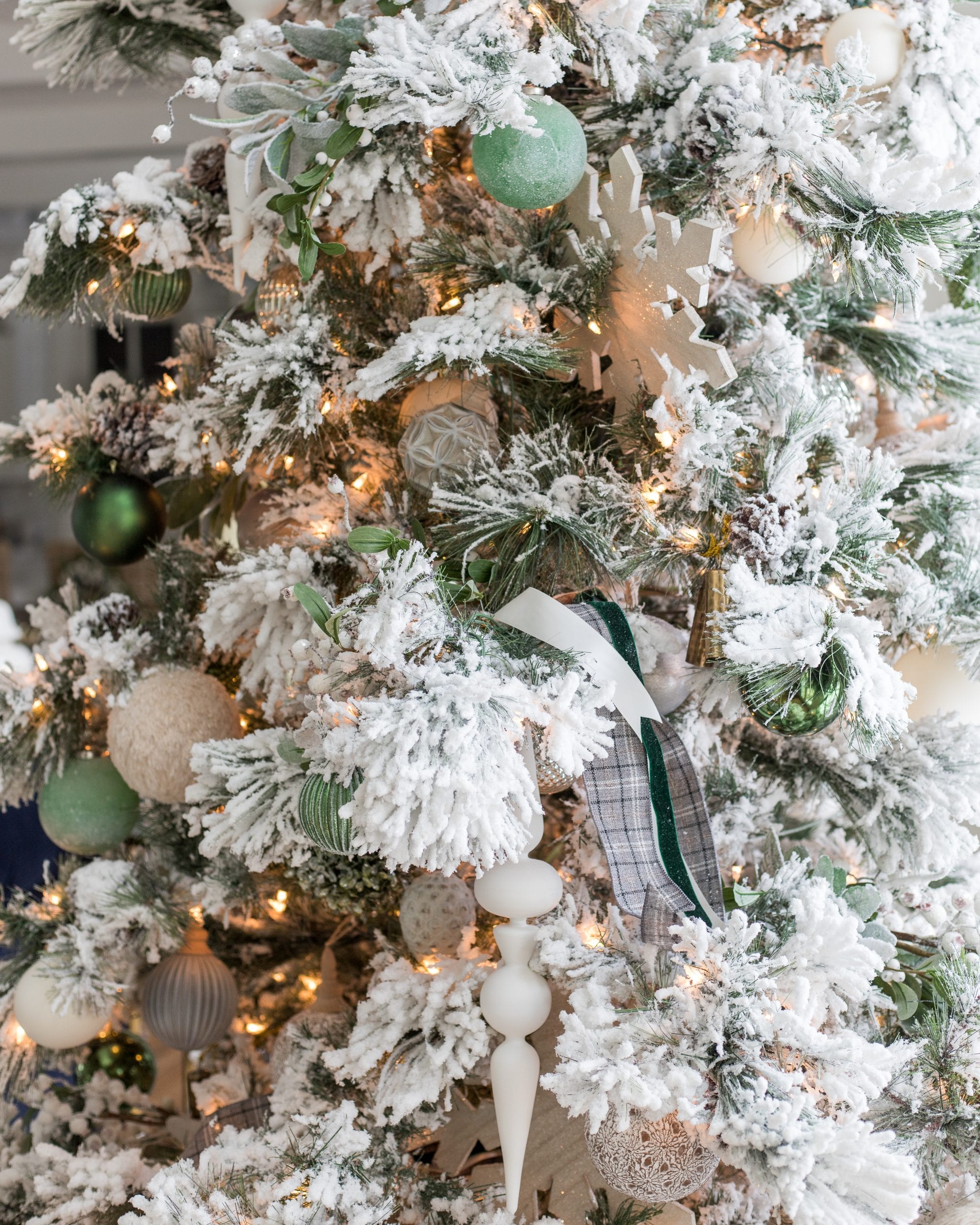 This tree is from 2019 and I think it's still my favorite one to date. I used my 12′ flocked long needle pine artificial tree. The colors for the tree were green, white, ivory, and silver. I also had some bluish-gray plaid ribbon that I added into the blue decor in my home.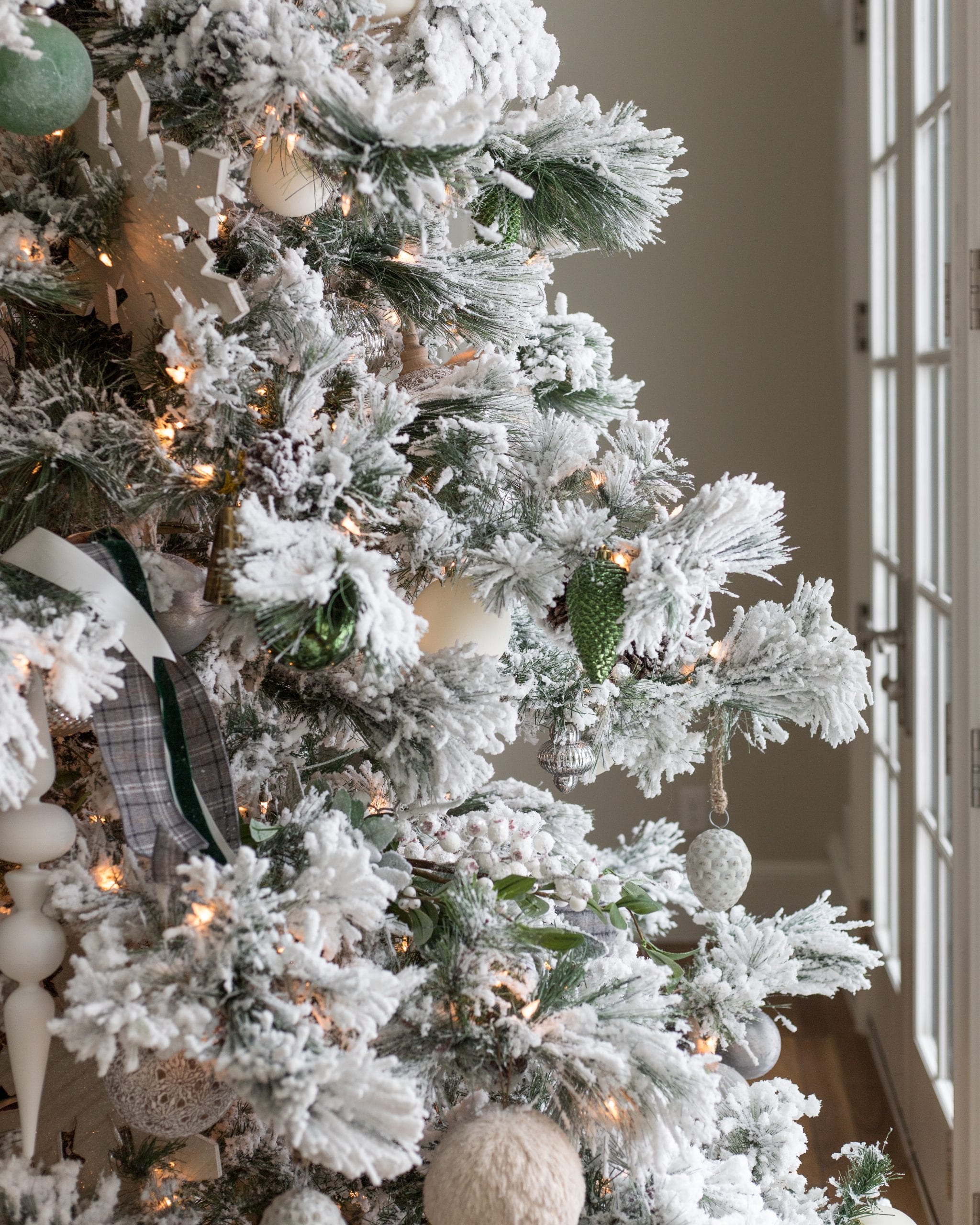 I always add in layers of ribbon. I layered the plaid ribbon with the satin ivory ribbon and the thinner dark green velvet ribbon. To get this look I cut equal lengths of each ribbon and wire it together in the middle and then wire it into the tree towards the back of the tree branch.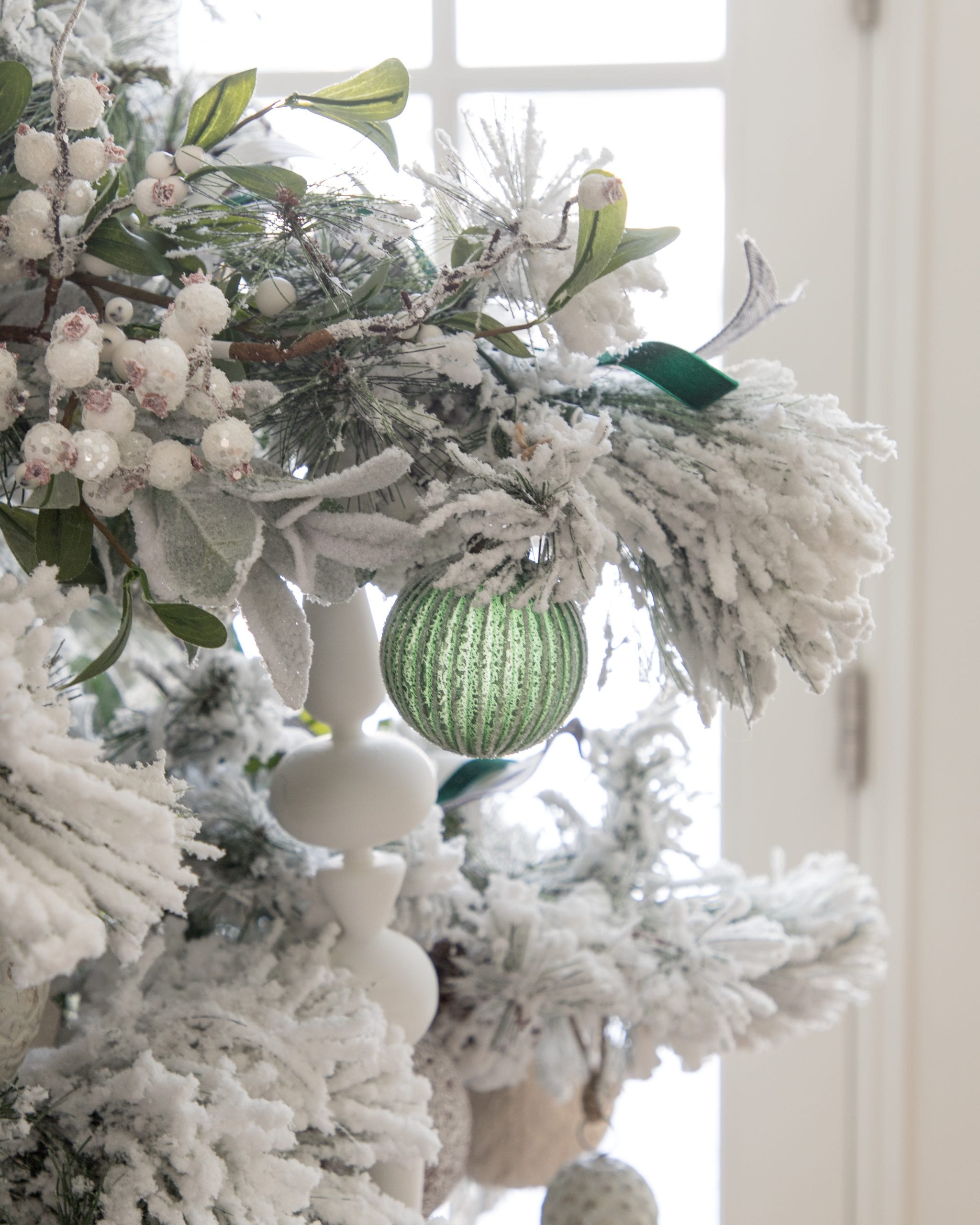 I don't hang my ornaments with hooks. I cut 4-6 inch thin green wire and then attach the ornaments to the tree branches with the wire. For ornaments that have a ribbon or something that is hanging from them, I slide the ribbon or twine over the branch and then wrap it around the branch a few times so that it's not dangling off the tree as much. Sometimes I will just let them hang but I mostly use the other techniques mentioned above to attach or hang the ornaments from the tree.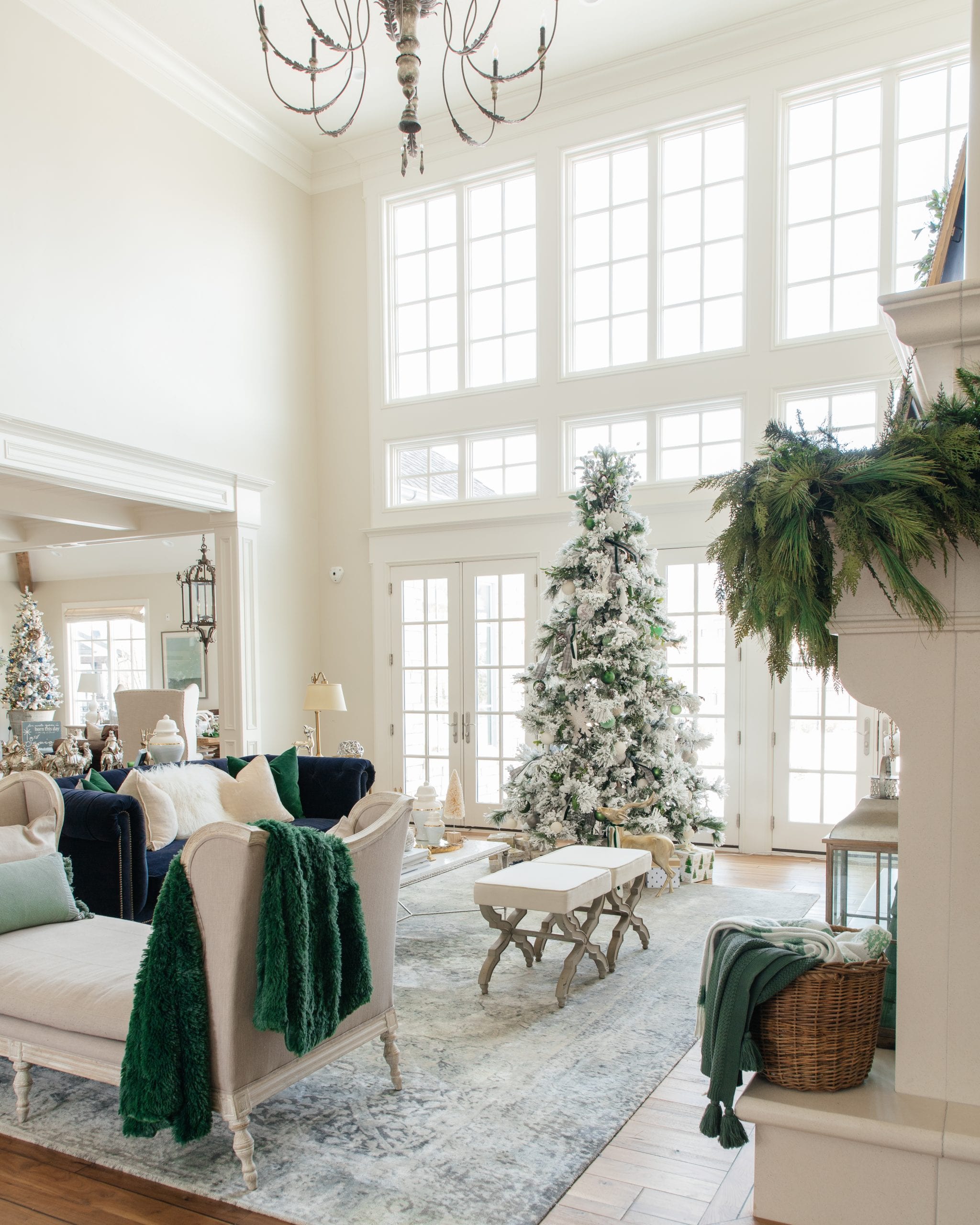 I also like to wrap presents in boxes and wrapping paper that match the tree and add other things around the tree like this gold reindeer. I tied some of the matching ribbon around it's neck too.
My Master Bedroom Tree 2019
This is one of the newer trees I've added to my collection. I reuse and rotate my ornaments each year.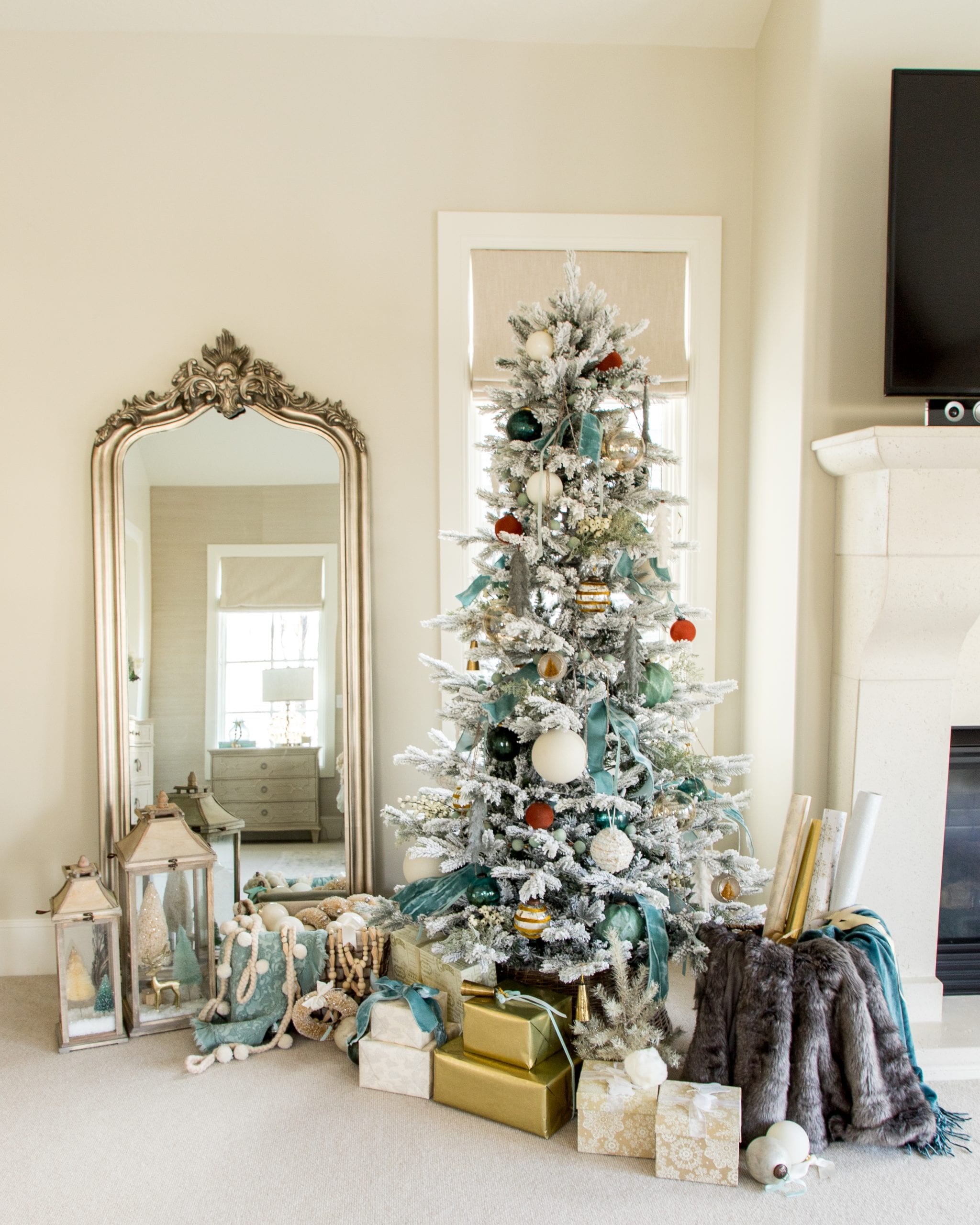 This tree had a variety of colors in it but the main color was sea salt blue. This matched my bedroom decor. I added in touches of rust, dark teal, ivory, gold, and silver. The tree is a flocked 7.5 artificial tree.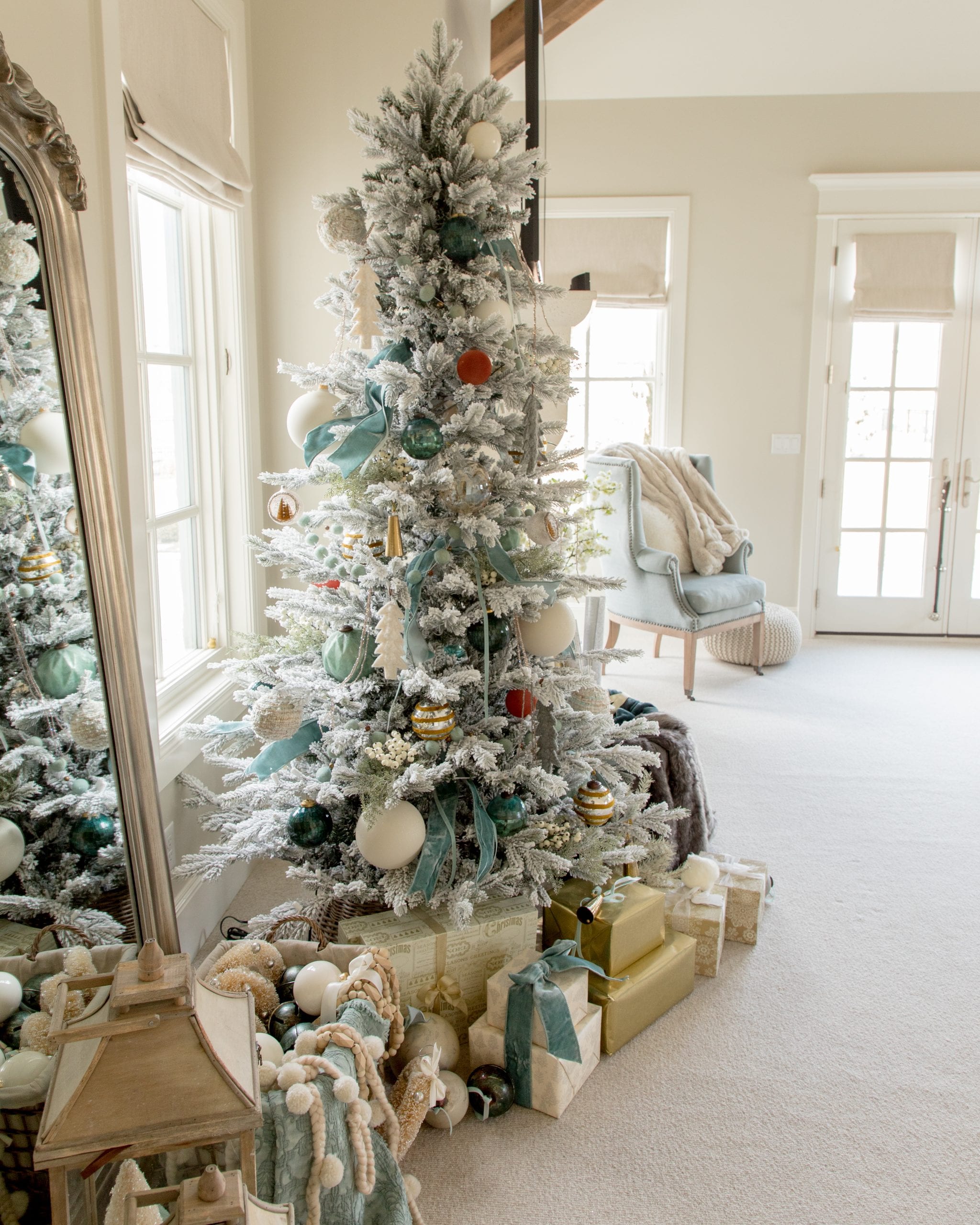 I also used two shades of velvet teal ribbon and wired it into the tree just as I did in the tree above.

The New Master Bedroom Tree
I bought a new tree for my master bedroom this year. I have vaulted ceilings and wanted a tree that was a little taller. I added some new bedding and colors to my master bedroom and I matched the tree to that. I added in some dark mustard and gold colors and I love how it looks.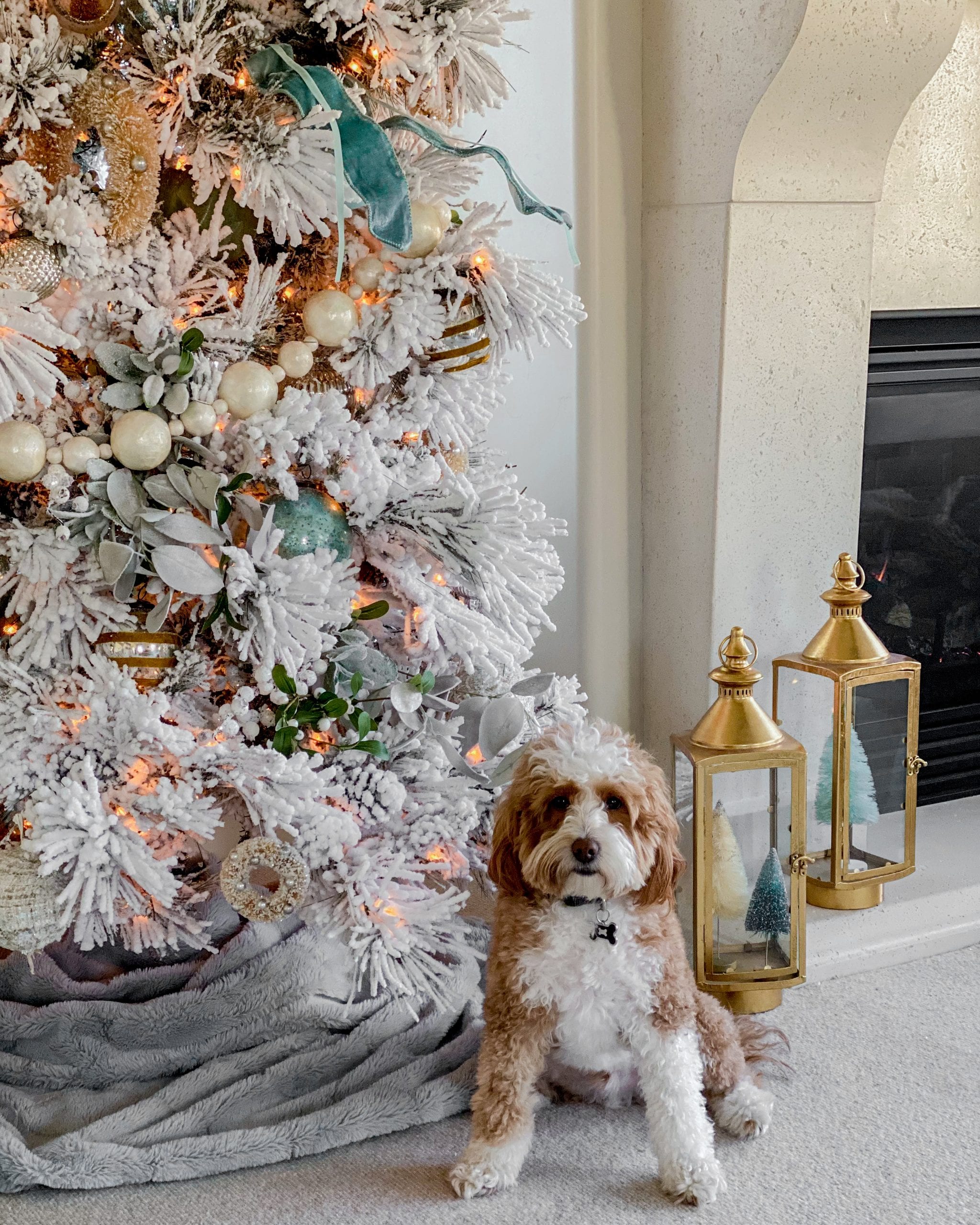 One of my bernadoodles, Copper. He's such a good little poser! Even Copper matches the tree!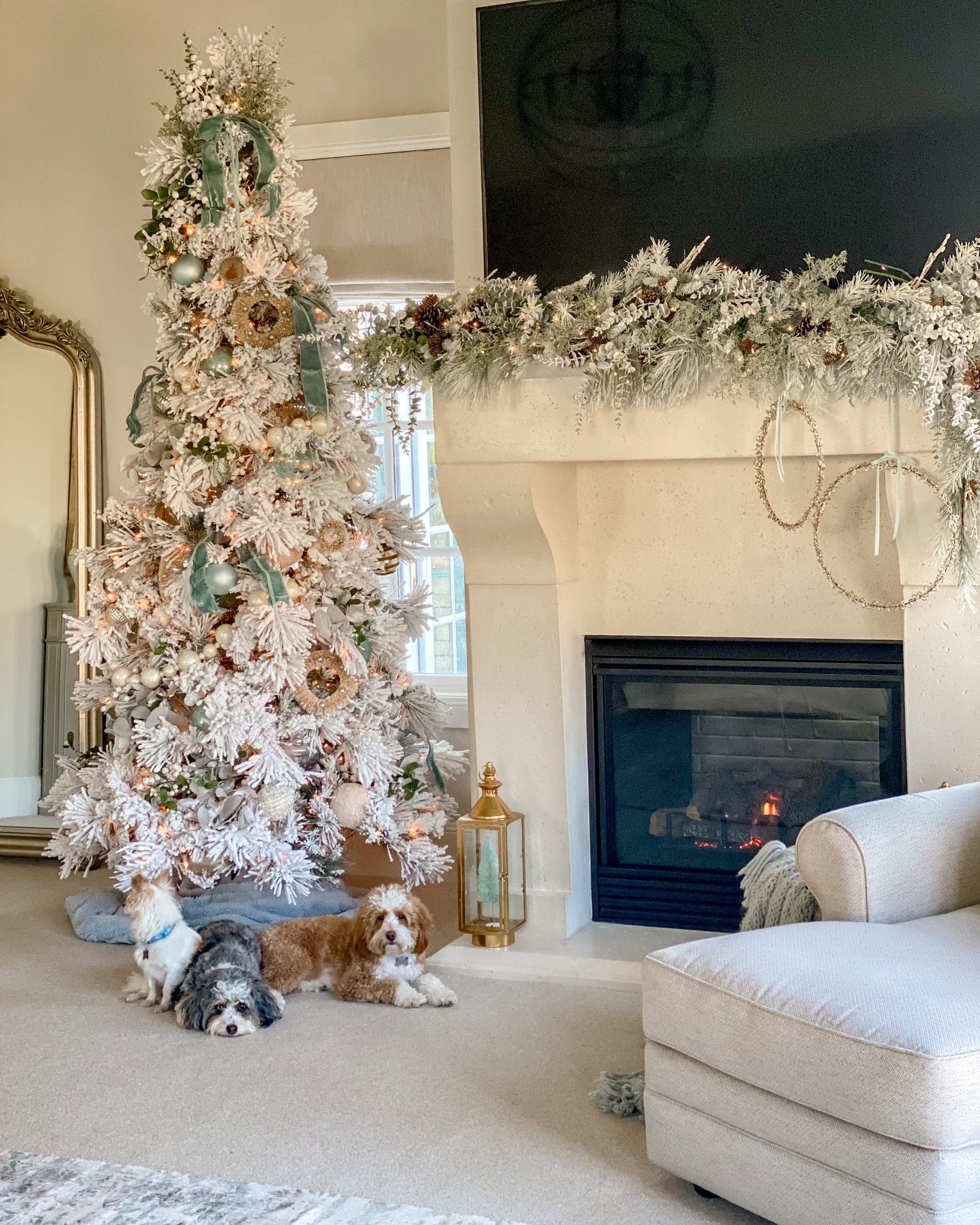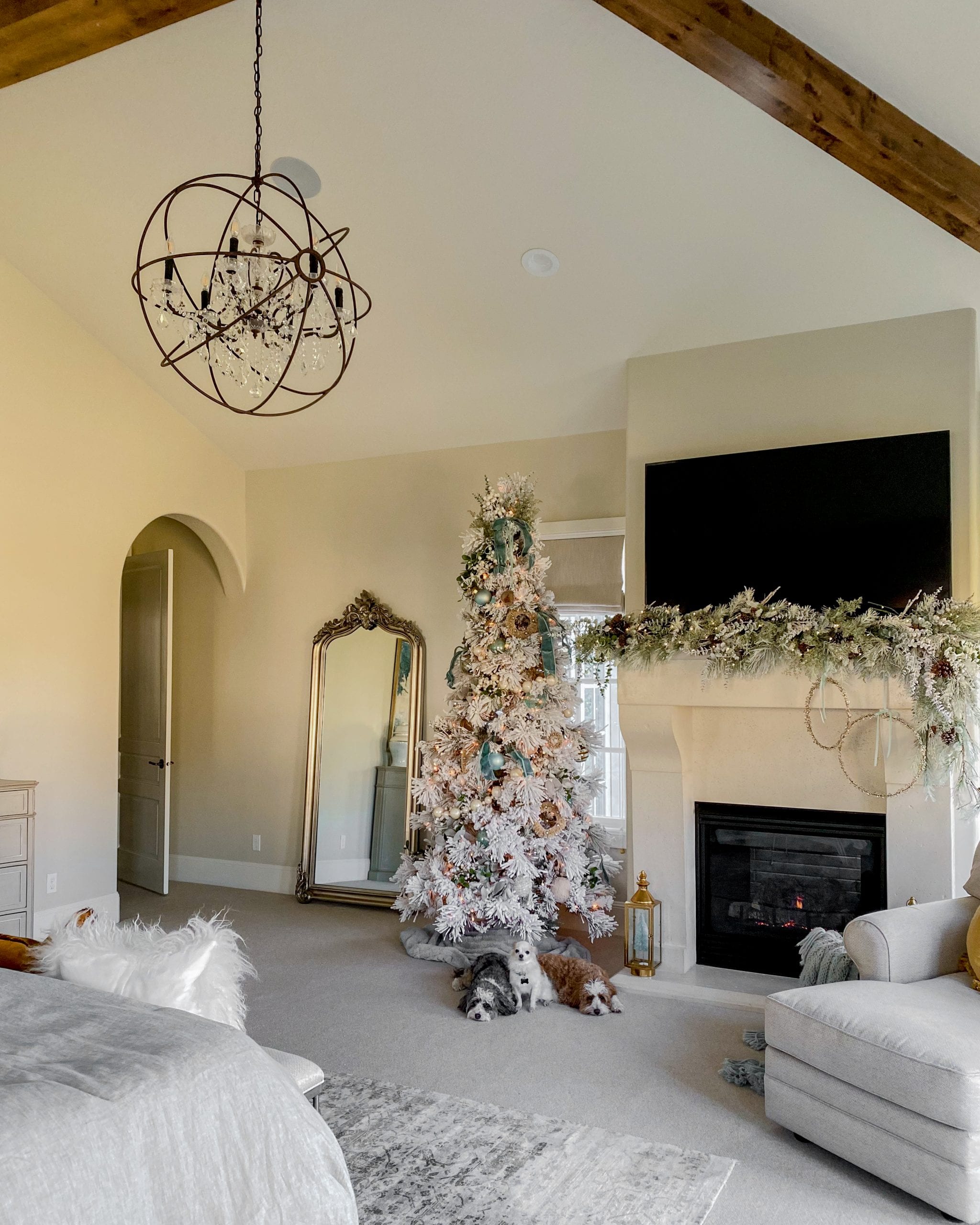 Coco and Copper are micro mini bernadoodles and Oso is a long haired chiwawa.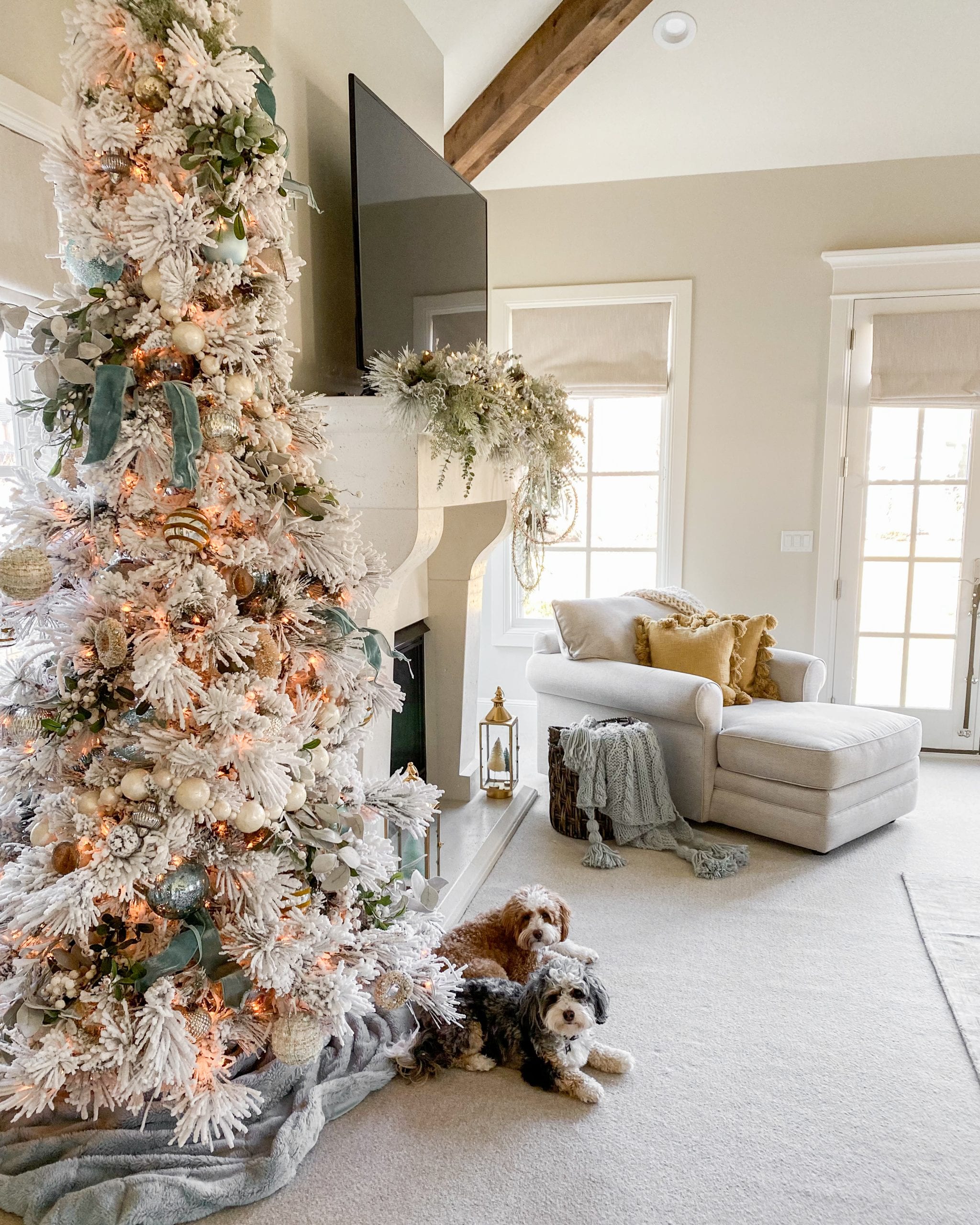 Red, Green and White Traditional Tree
This year I went more traditional in my colors for the main tree in the living room. I used red, green, and white on the living room 12′ flocked long needle pine tree. I also used a lot of red berries and gray and red velvet ribbon.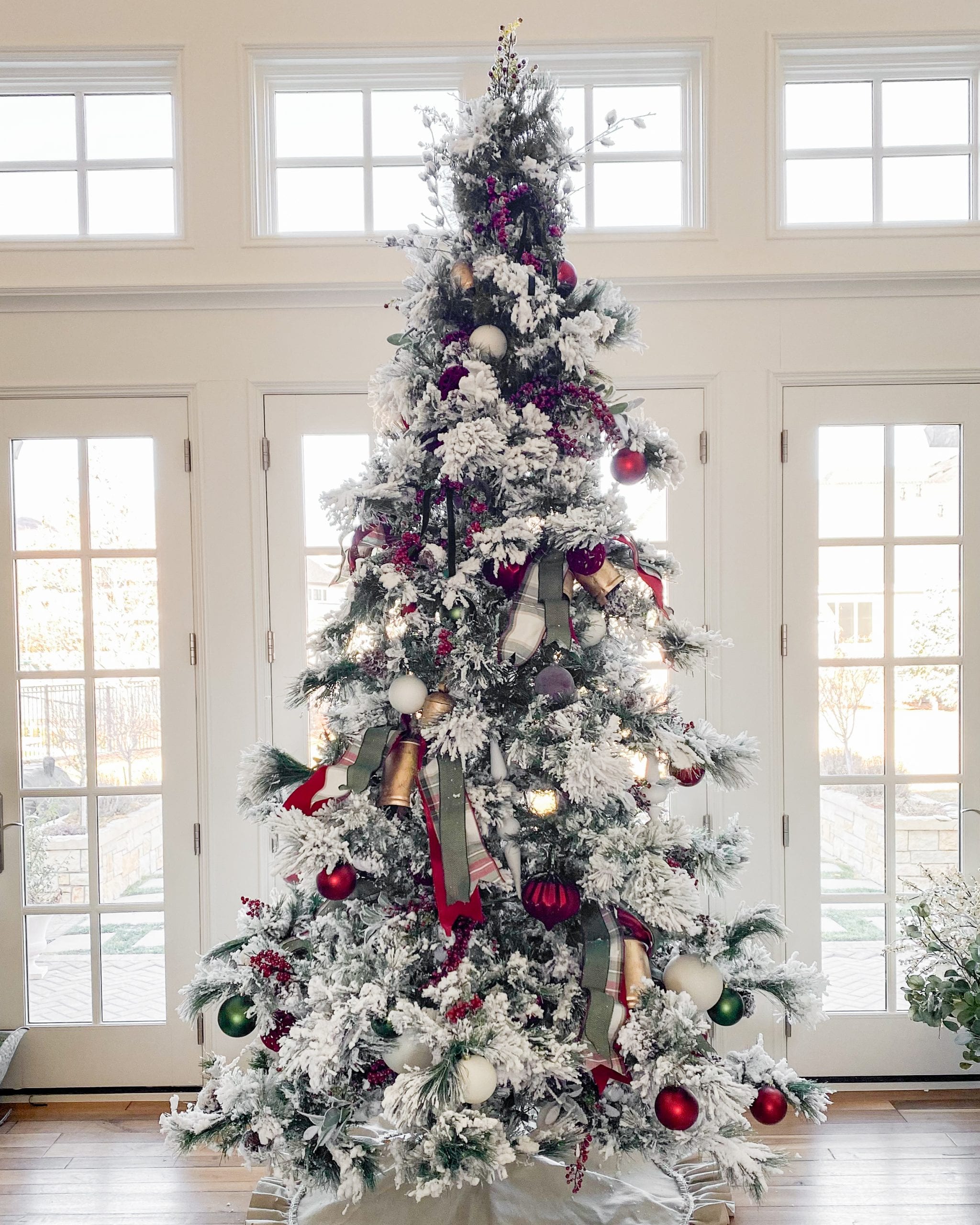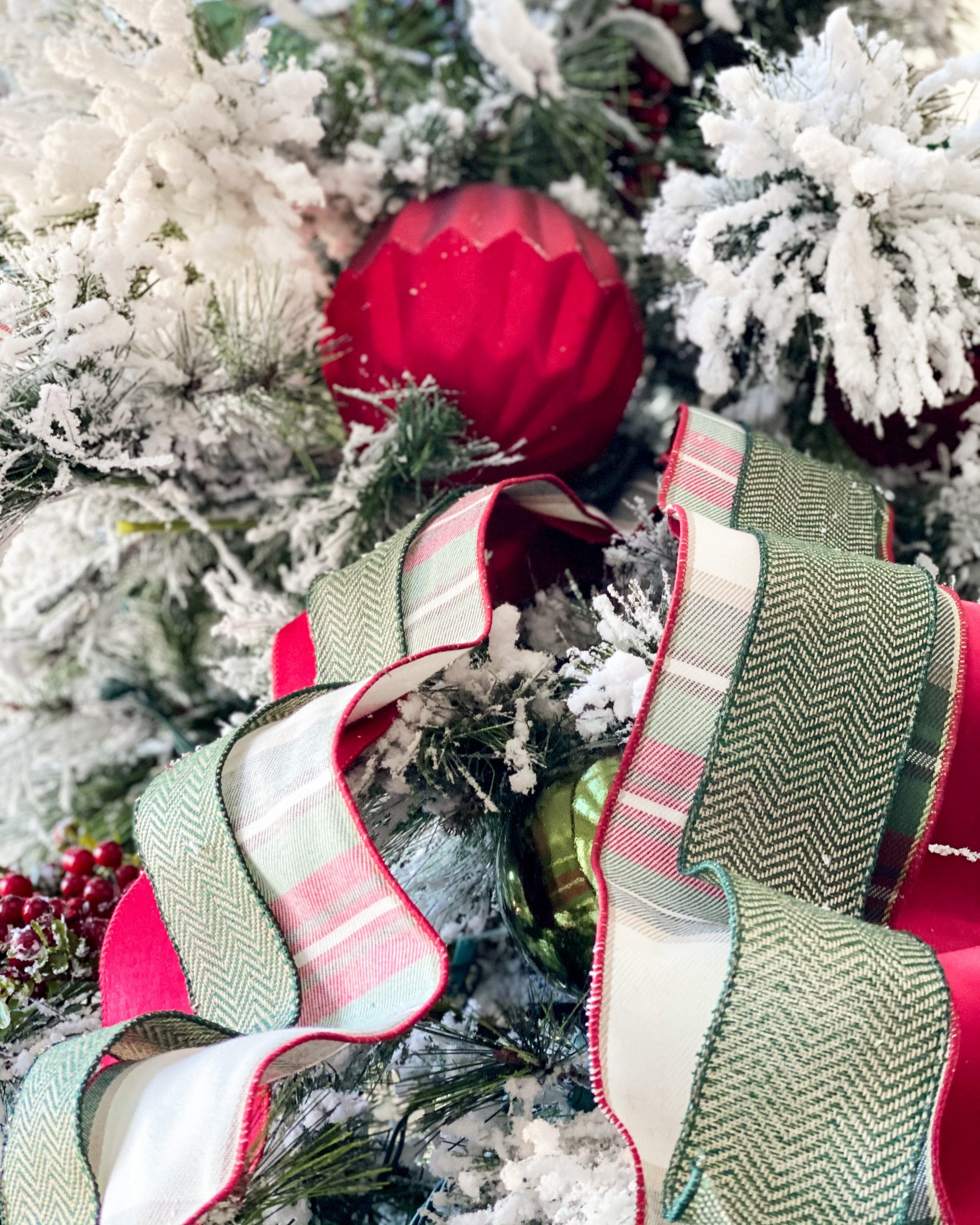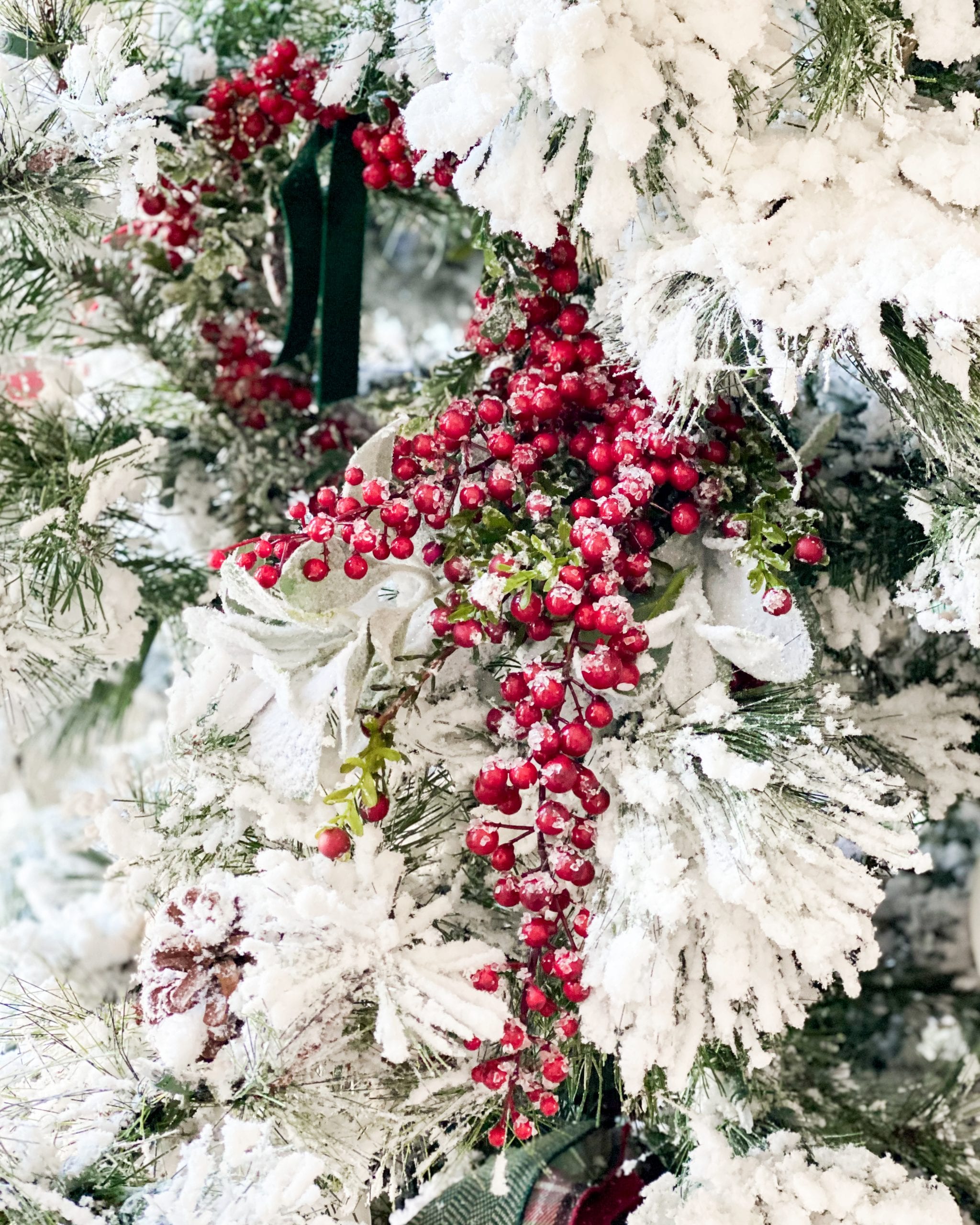 I like to use branches and berry stems in my tree. I layer them together and then slide them into the tree.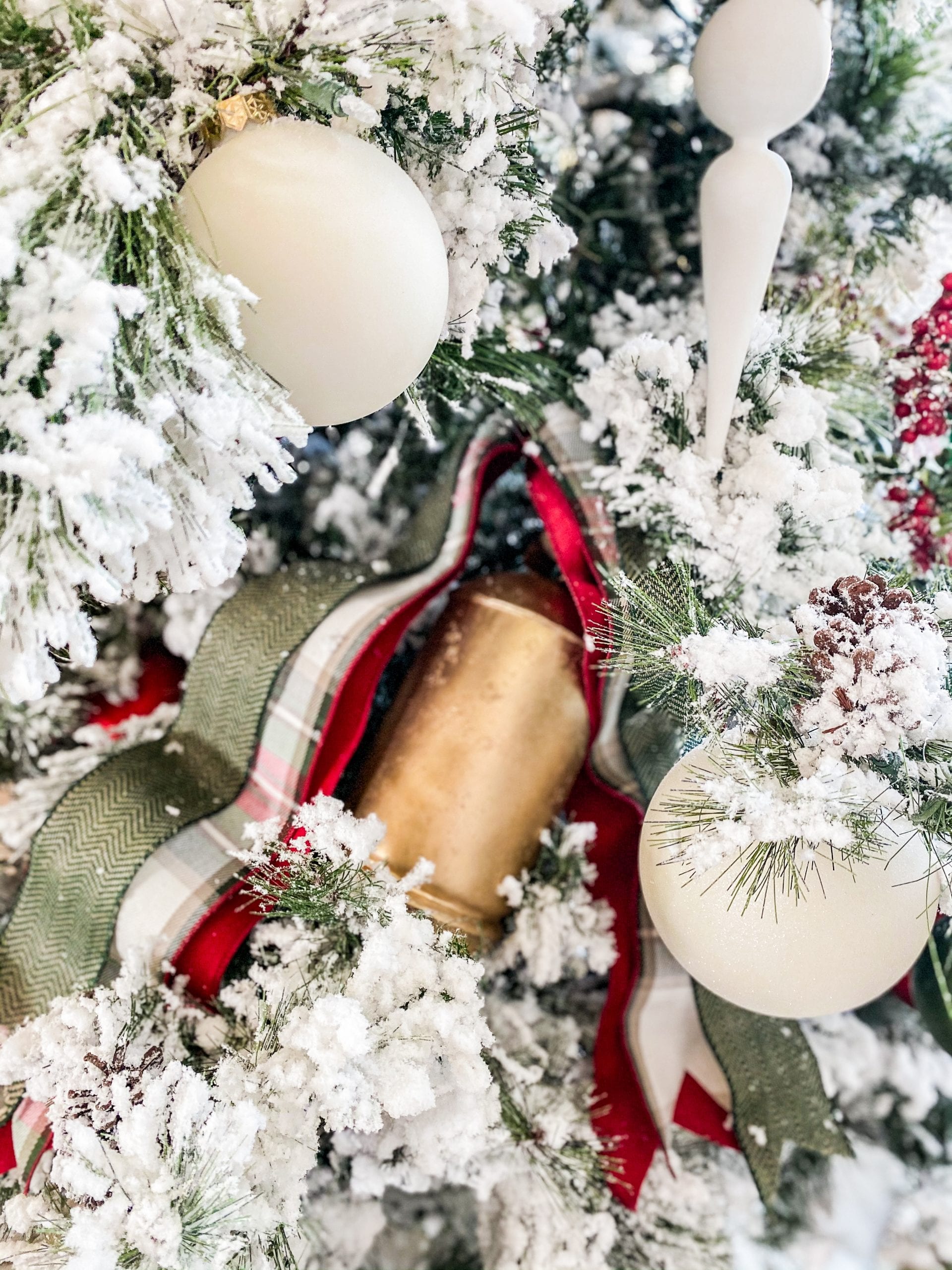 I also used some large gold bells and wired those into the tree.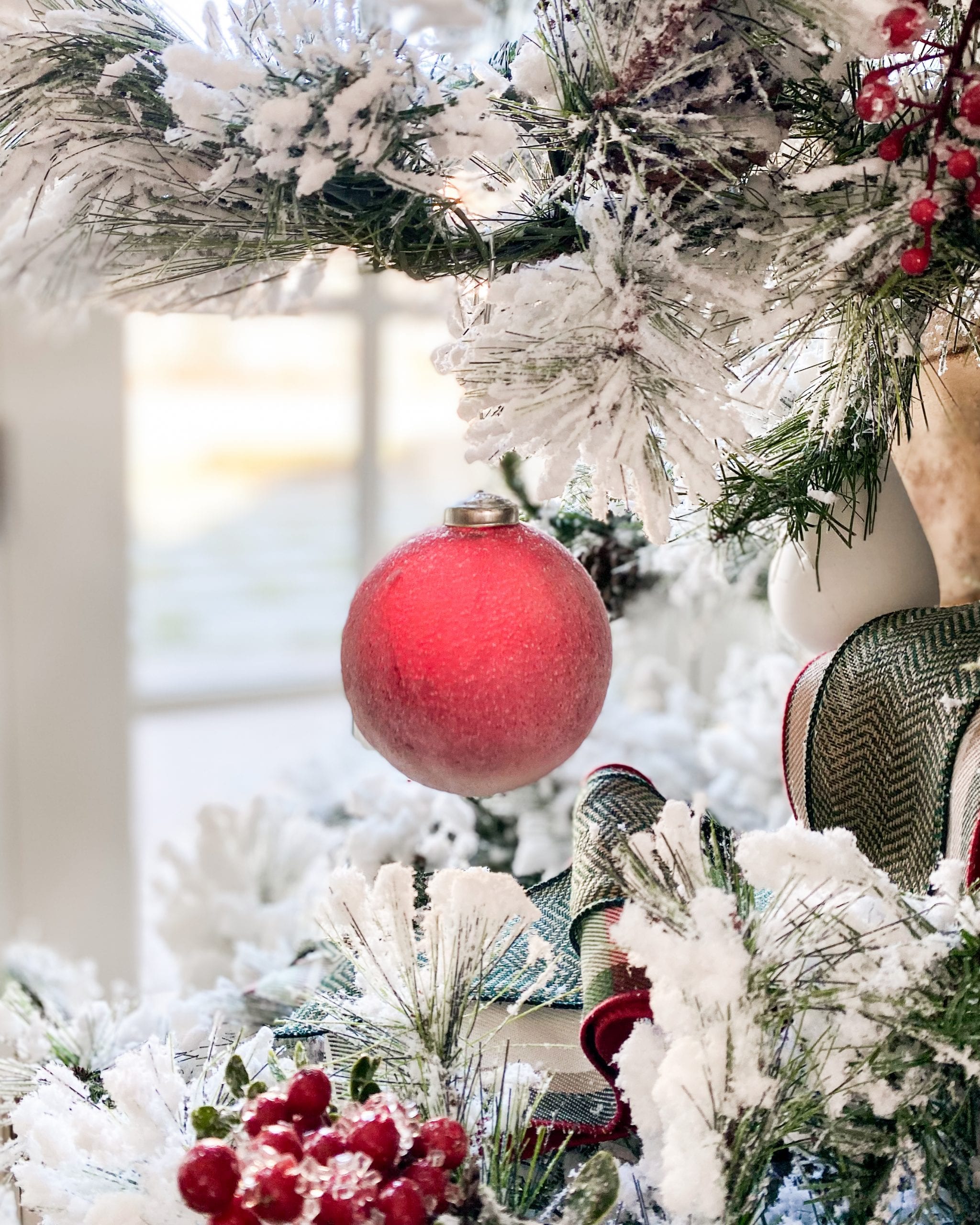 I only used red and ivory ornaments on this tree and added some green colors in by using the layered ribbons.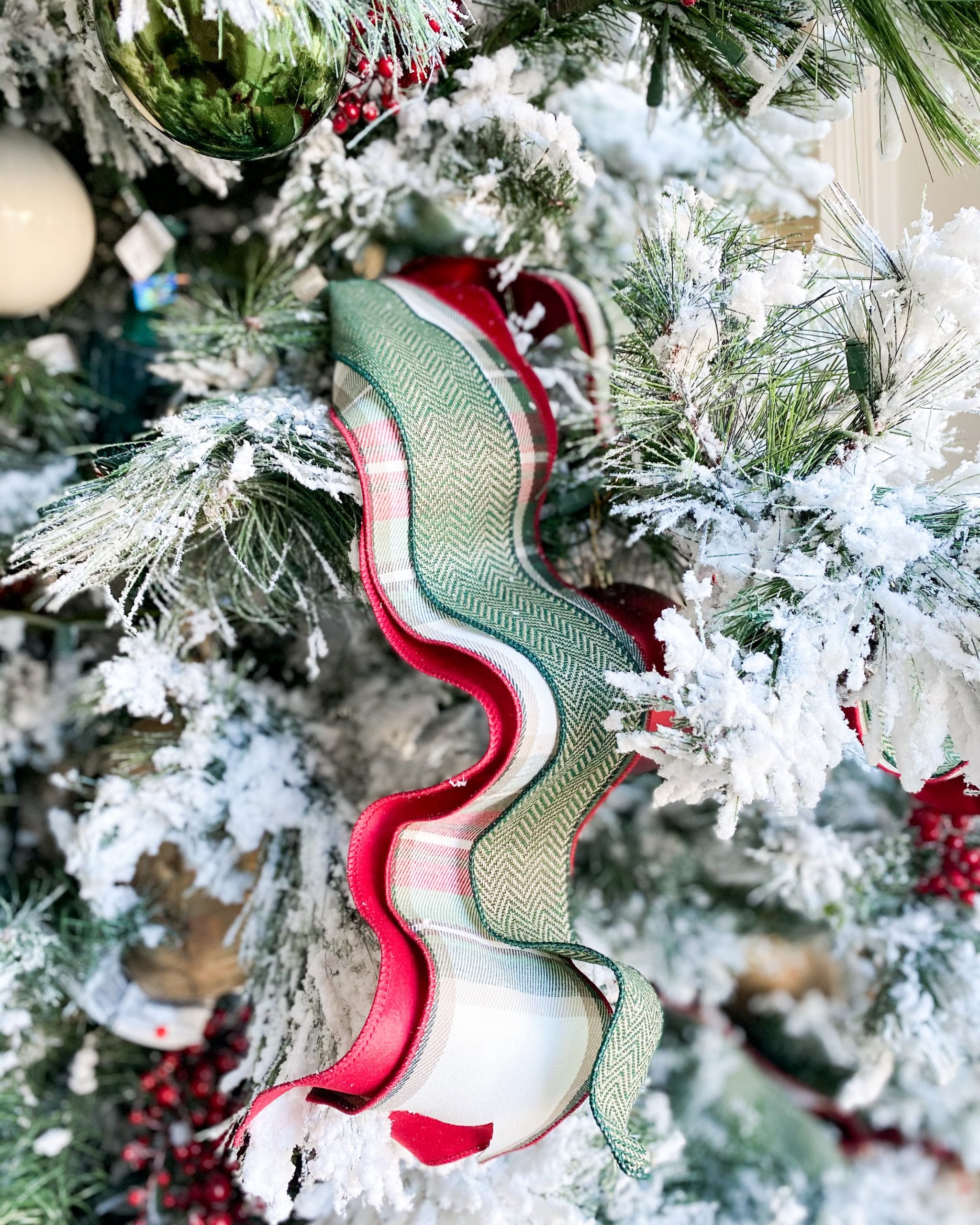 Heres a few photos with the lights turned on.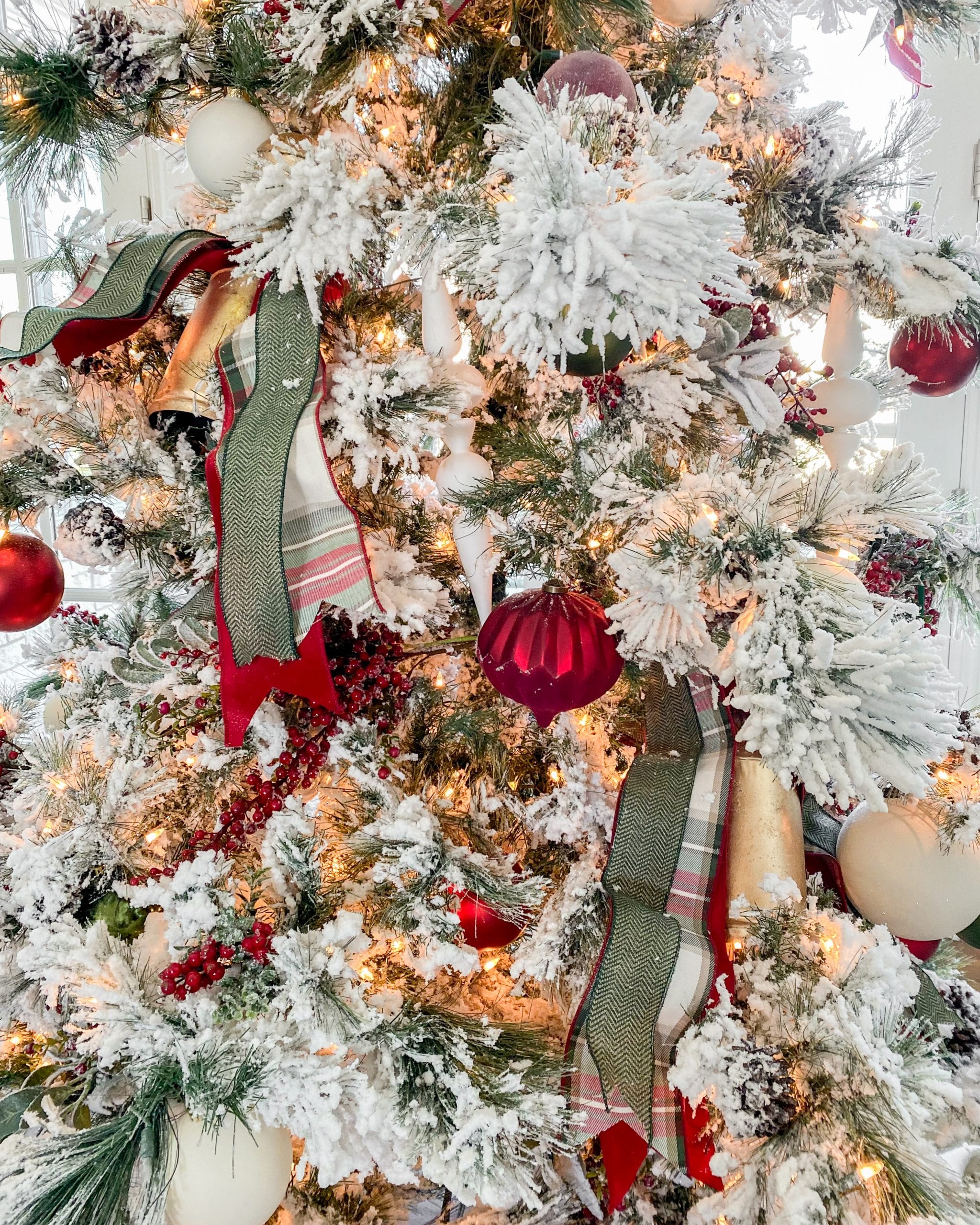 This Years Family Room Tree-Red, Green, and White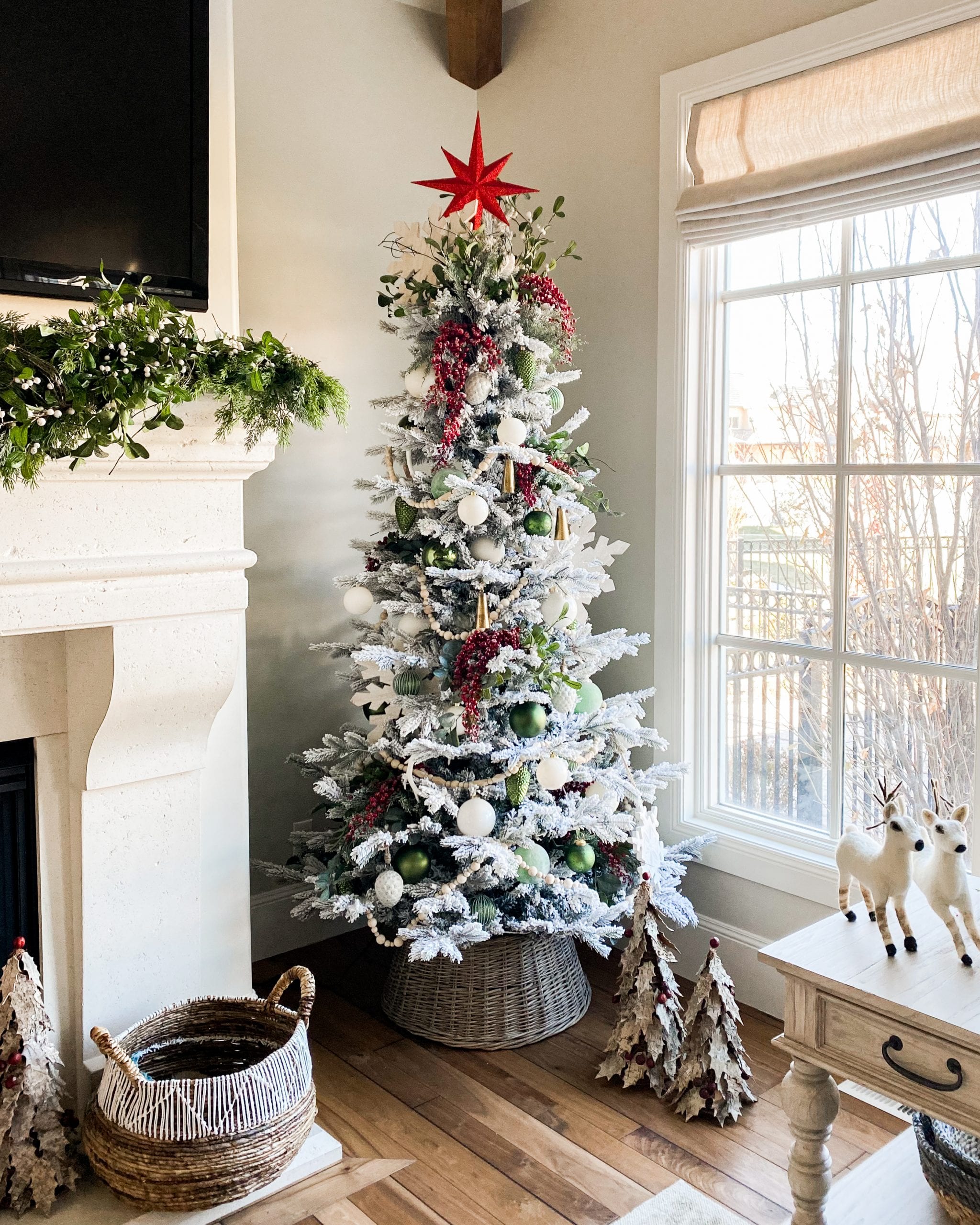 I used all my green ornaments on this tree in our family room. I also had red frosted berries and a red glittered star at the top.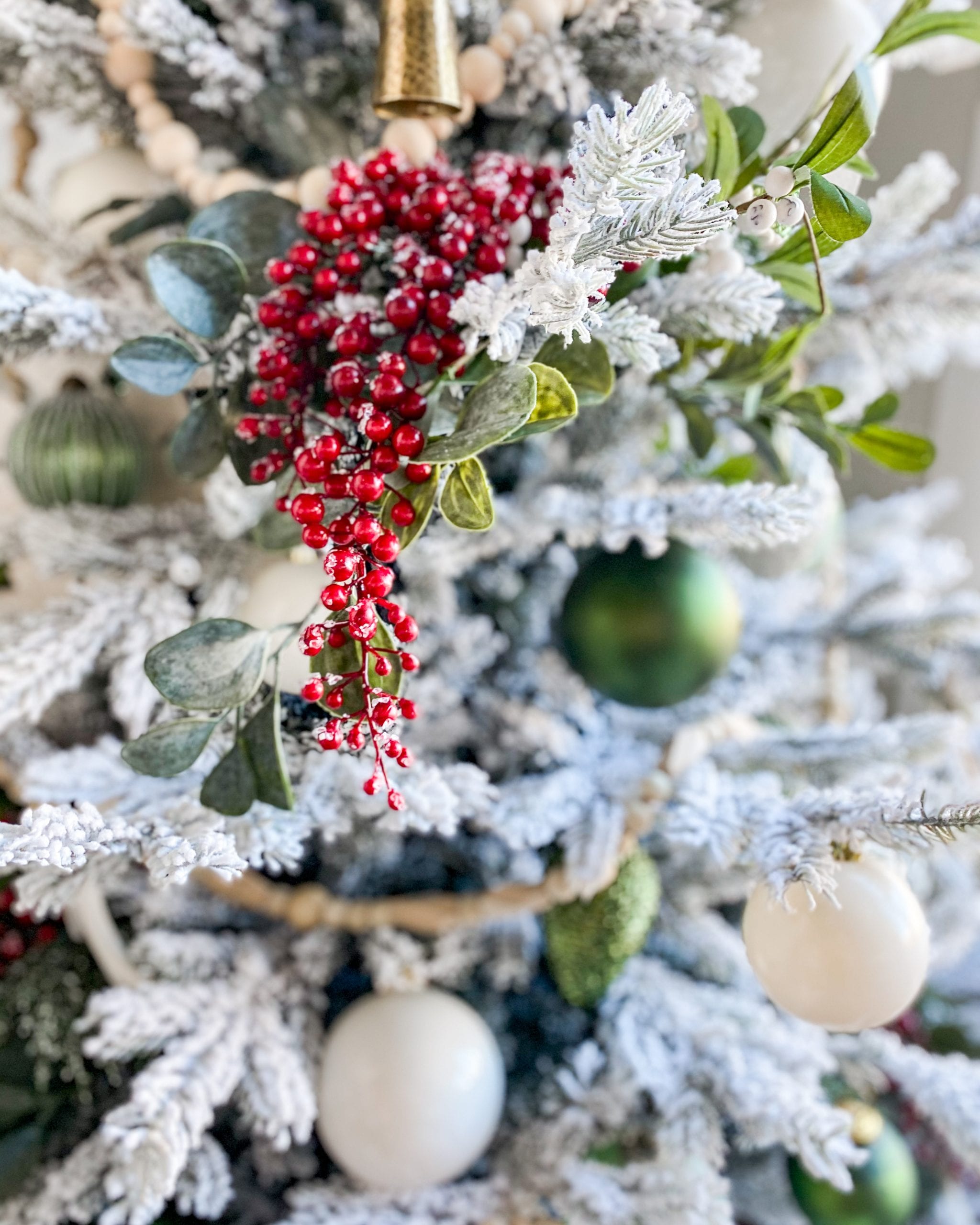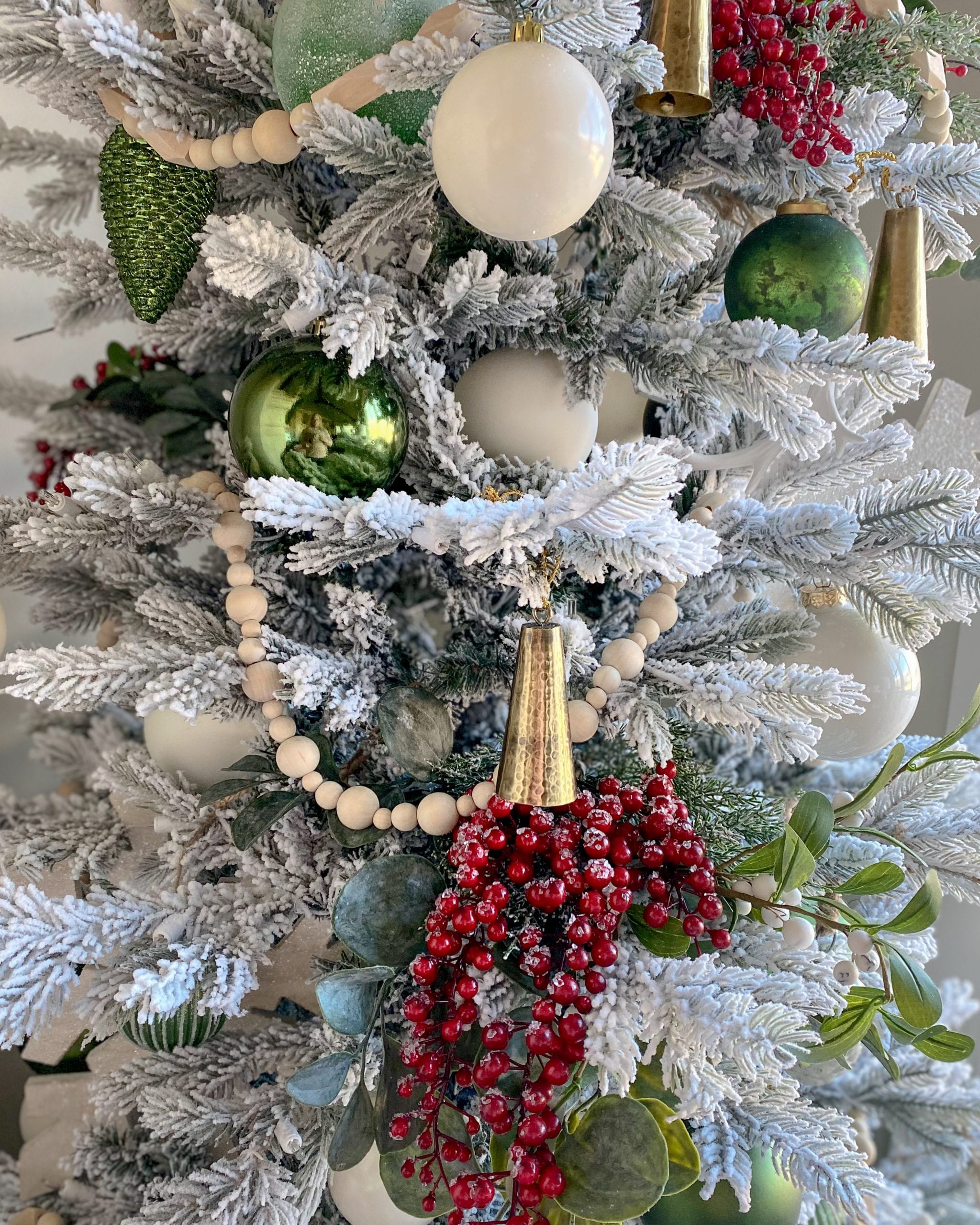 There's also mistletoe stems with white berries nestled into the tree and wooden bead garlands throughout.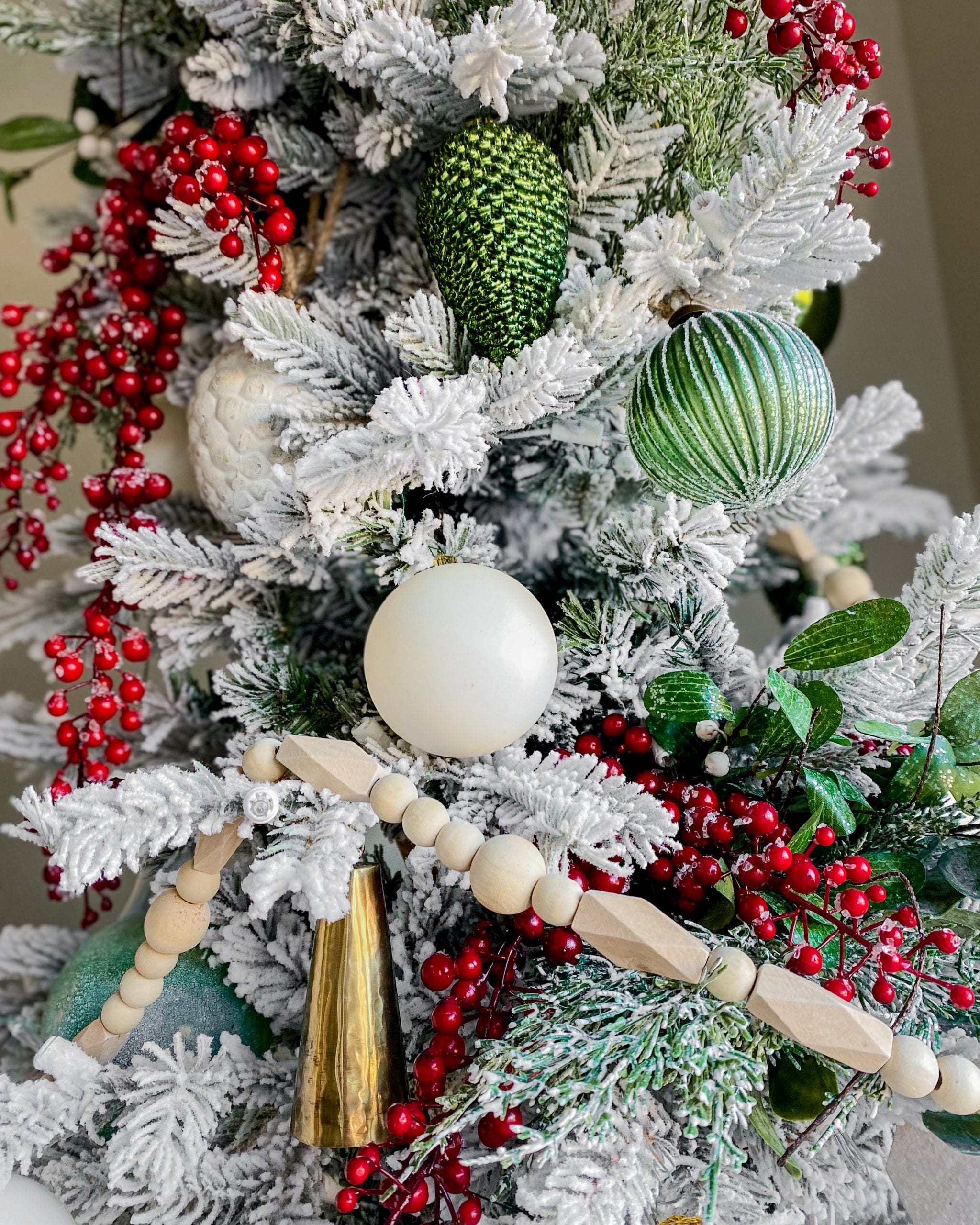 Thanks for stopping by! I hope you enjoyed seeing some of my christmas tree decor ideas! I've linked many of the items I used below and many of them are on major sale including the trees!
xoxo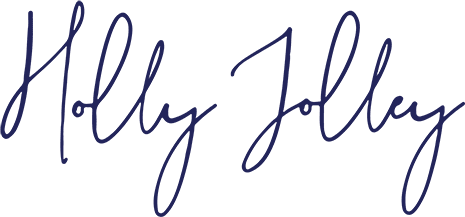 TIPS FOR DECORATING A CHRISTMAS TREE